God And Decisions Quotes
Collection of top 43 famous quotes about God And Decisions
God And Decisions Quotes & Sayings
Happy to read and share the best inspirational God And Decisions quotes, sayings and quotations on Wise Famous Quotes.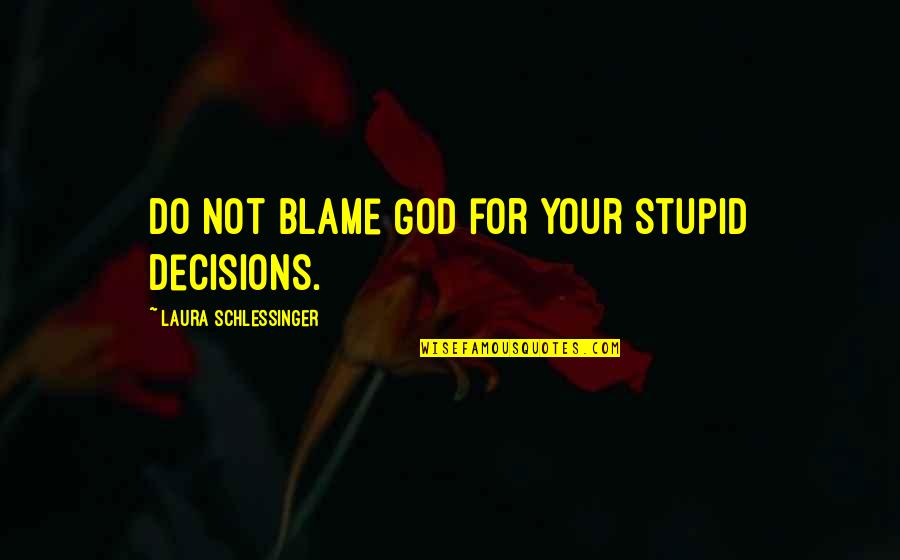 Do not blame God for your stupid decisions.
—
Laura Schlessinger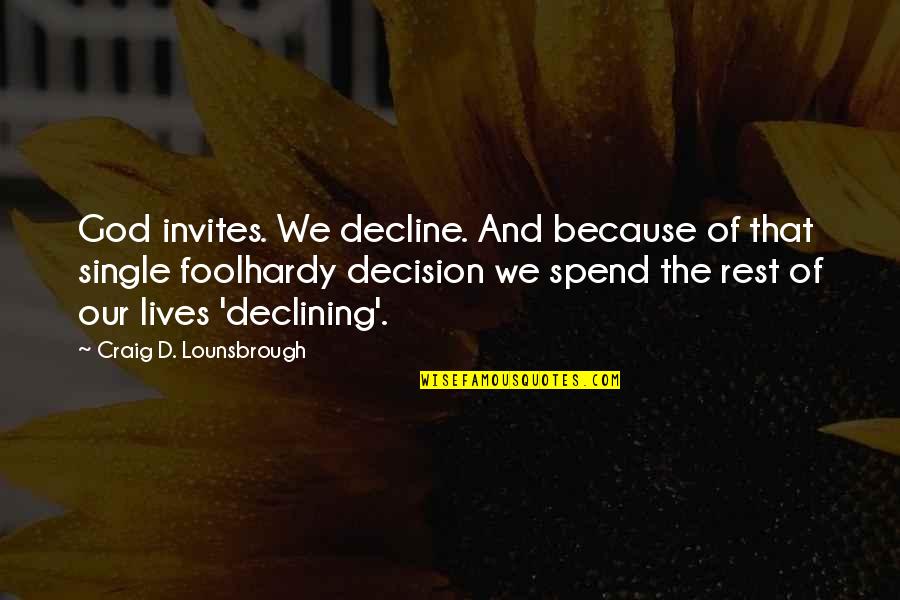 God invites. We decline. And because of that single foolhardy decision we spend the rest of our lives 'declining'.
—
Craig D. Lounsbrough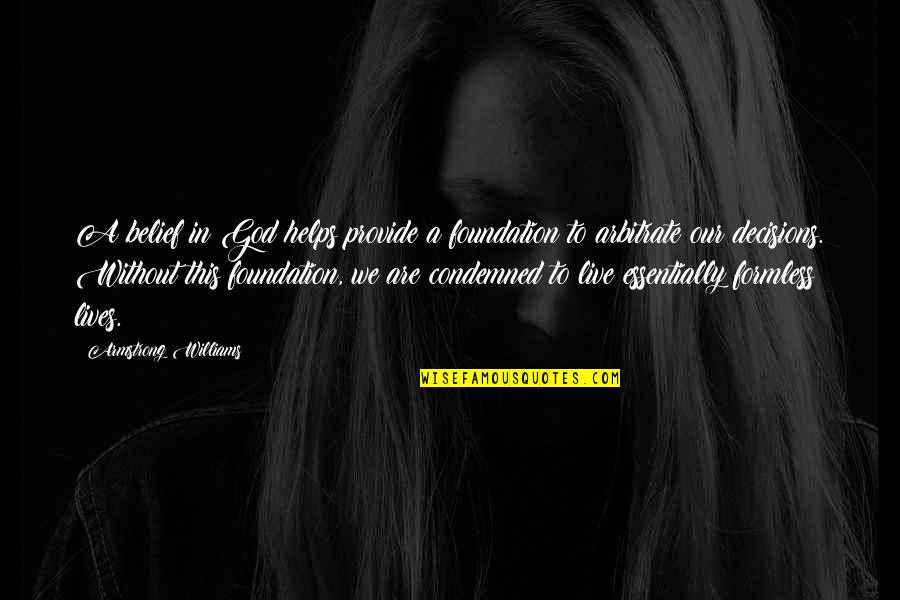 A belief in God helps provide a foundation to arbitrate our decisions. Without this foundation, we are condemned to live essentially formless lives.
—
Armstrong Williams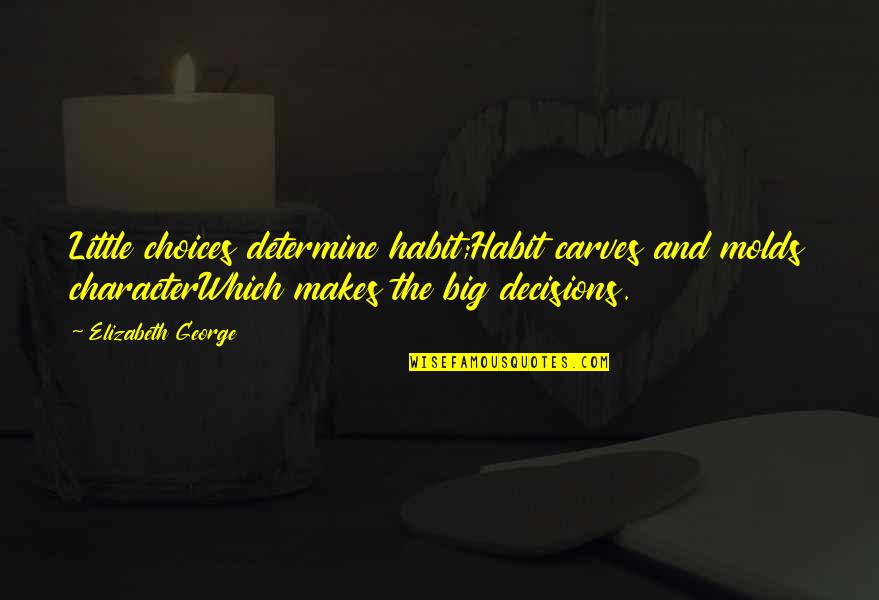 Little choices determine habit;
Habit carves and molds character
Which makes the big decisions.
—
Elizabeth George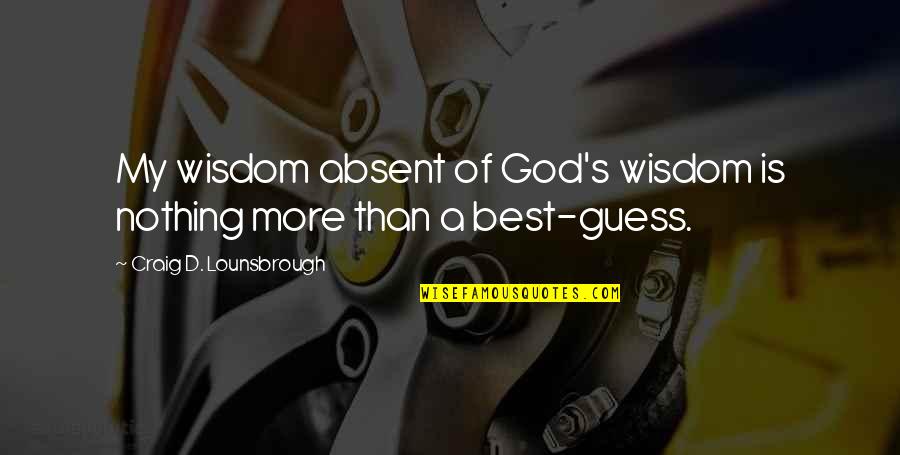 My wisdom absent of God's wisdom is nothing more than a best-guess.
—
Craig D. Lounsbrough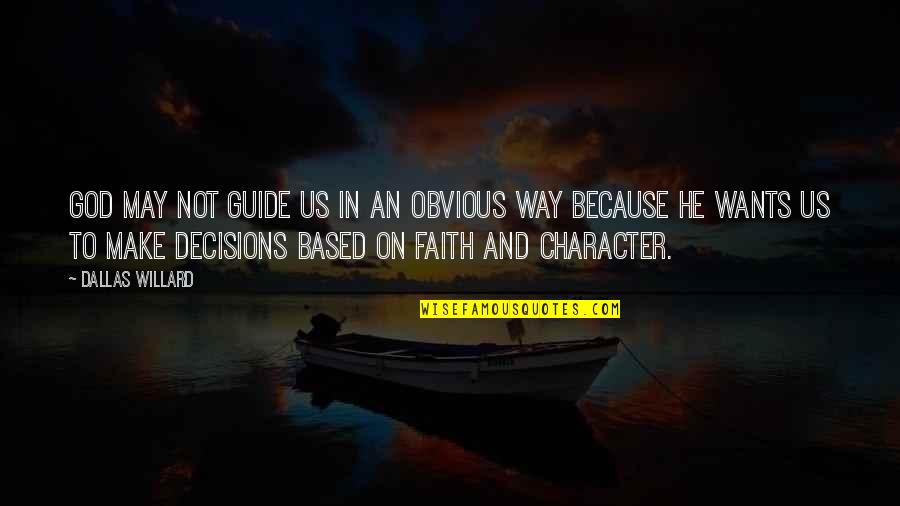 God may not guide us in an obvious way because he wants us to make decisions based on faith and character.
—
Dallas Willard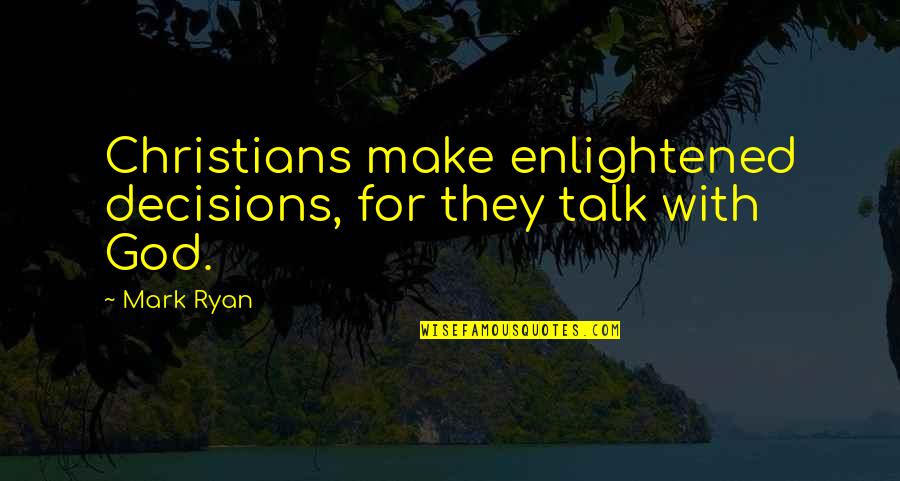 Christians make enlightened decisions, for they talk with God.
—
Mark Ryan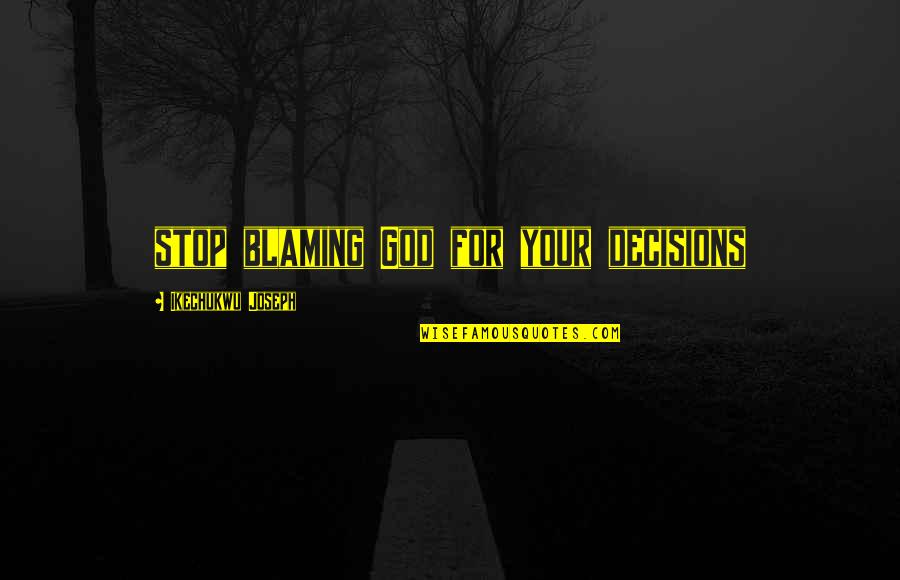 stop blaming God for your decisions
—
Ikechukwu Joseph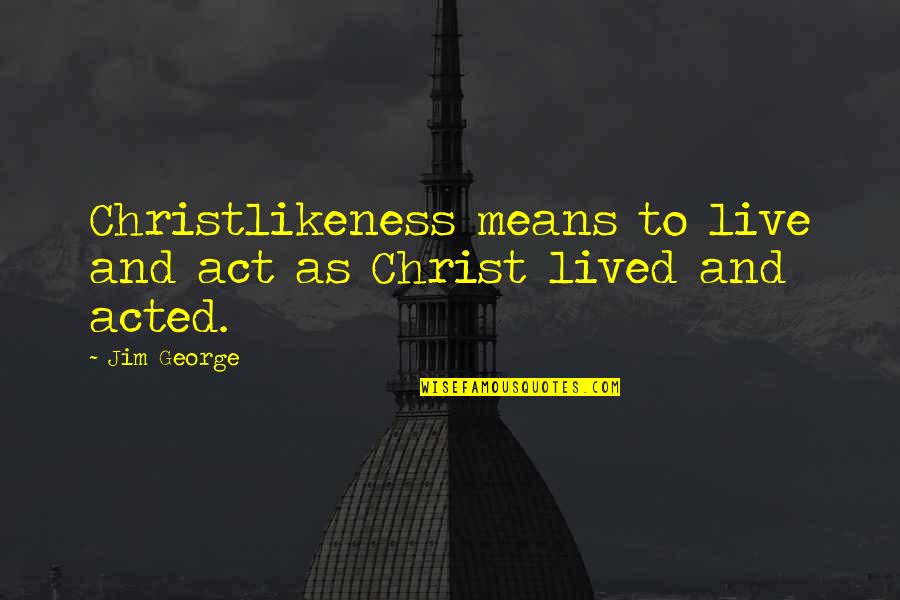 Christlikeness means to live and act as Christ lived and acted. —
Jim George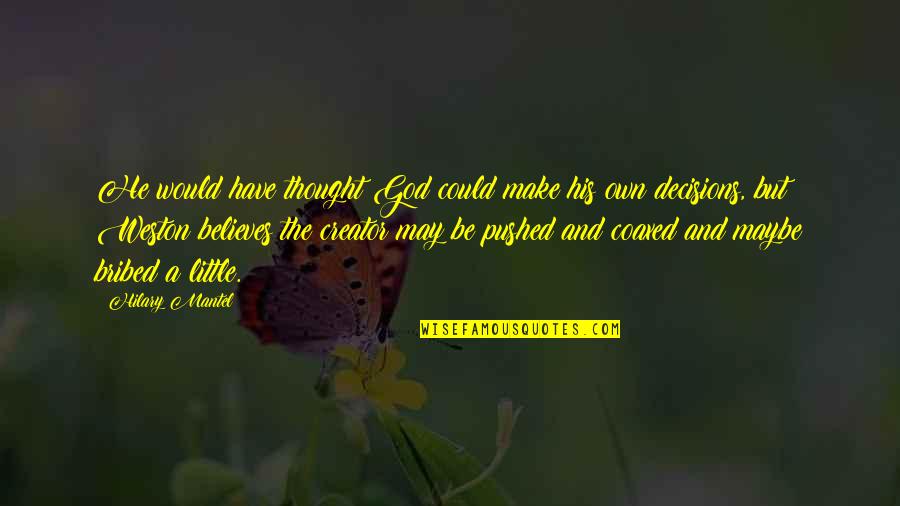 He would have thought God could make his own decisions, but Weston believes the creator may be pushed and coaxed and maybe bribed a little. —
Hilary Mantel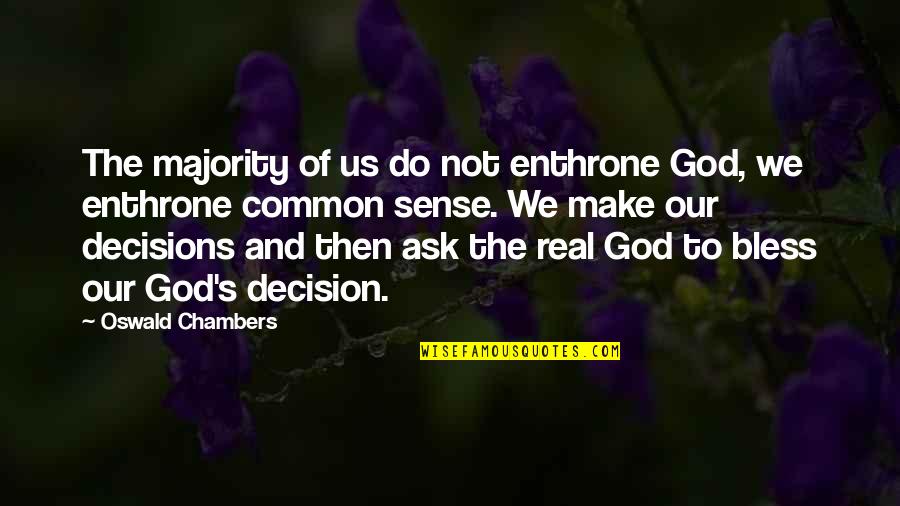 The majority of us do not enthrone God, we enthrone common sense. We make our decisions and then ask the real God to bless our God's decision. —
Oswald Chambers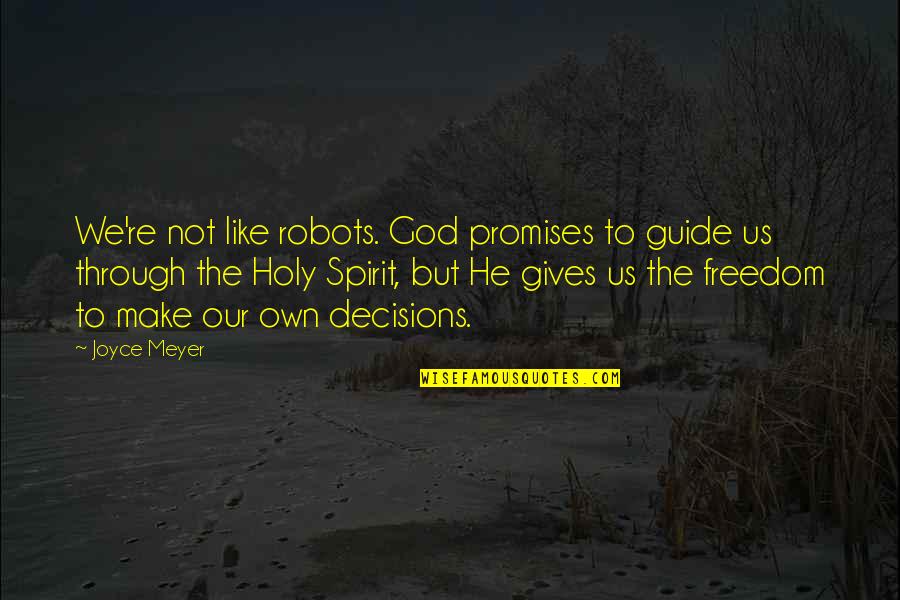 We're not like robots. God promises to guide us through the Holy Spirit, but He gives us the freedom to make our own decisions. —
Joyce Meyer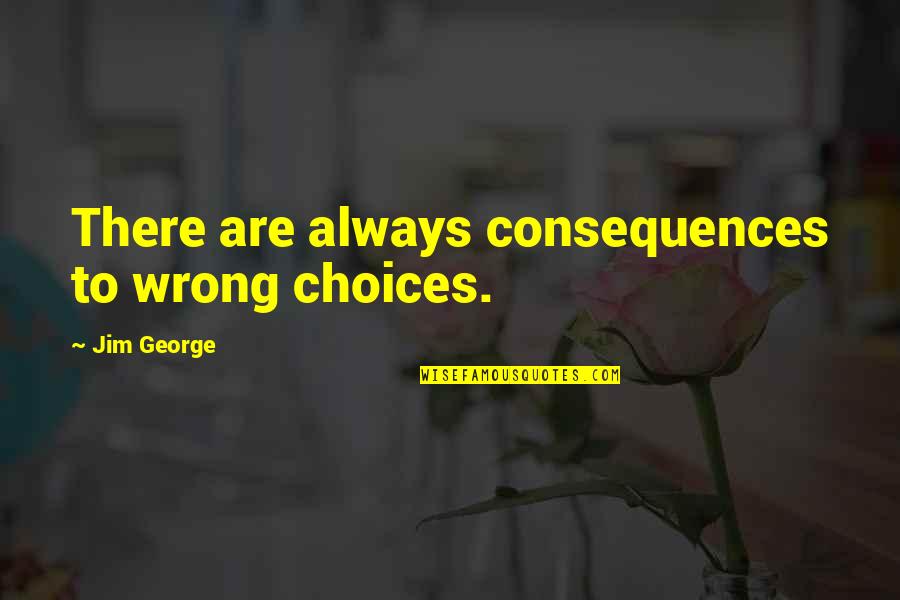 There are always consequences to wrong choices. —
Jim George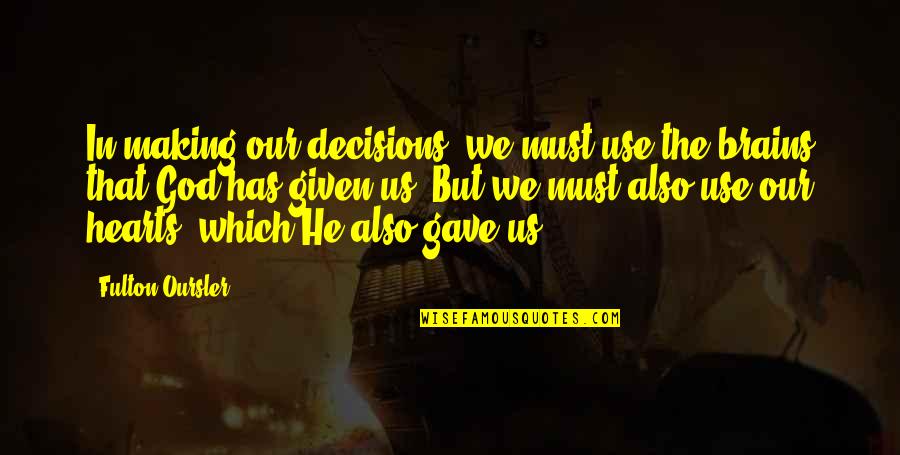 In making our decisions, we must use the brains that God has given us. But we must also use our hearts, which He also gave us. —
Fulton Oursler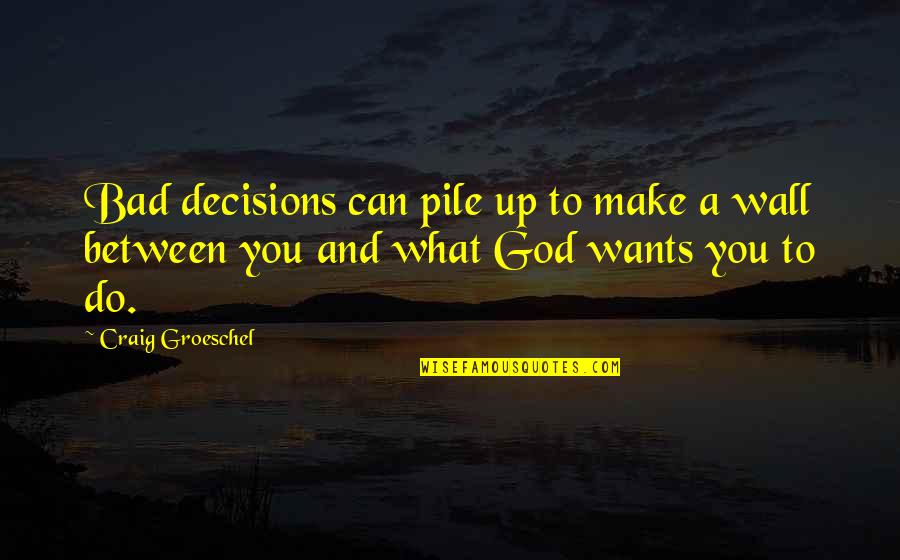 Bad decisions can pile up to make a wall between you and what God wants you to do. —
Craig Groeschel
The main reason why God gave us imaginations is to allow us to have a specific power that can help us make realistic decisions. —
Israelmore Ayivor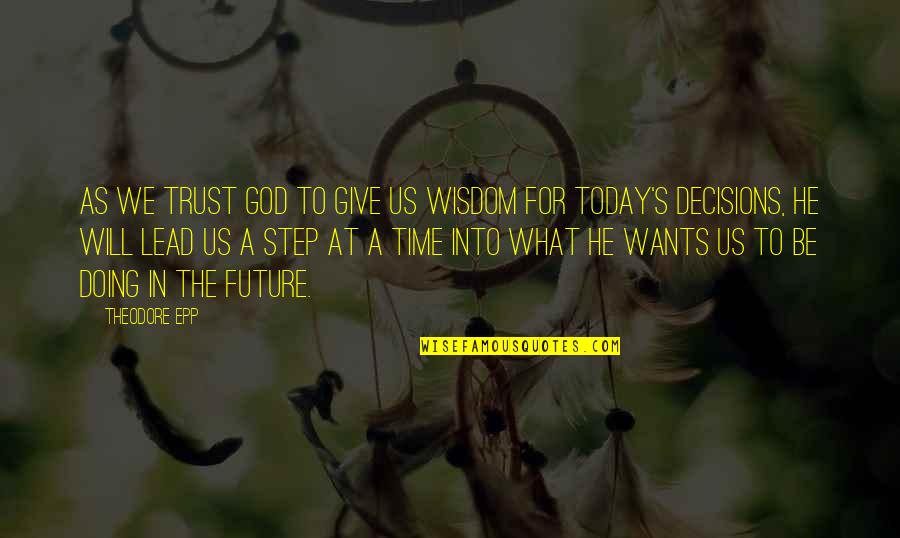 As we trust God to give us wisdom for today's decisions, He will lead us a step at a time into what He wants us to be doing in the future. —
Theodore Epp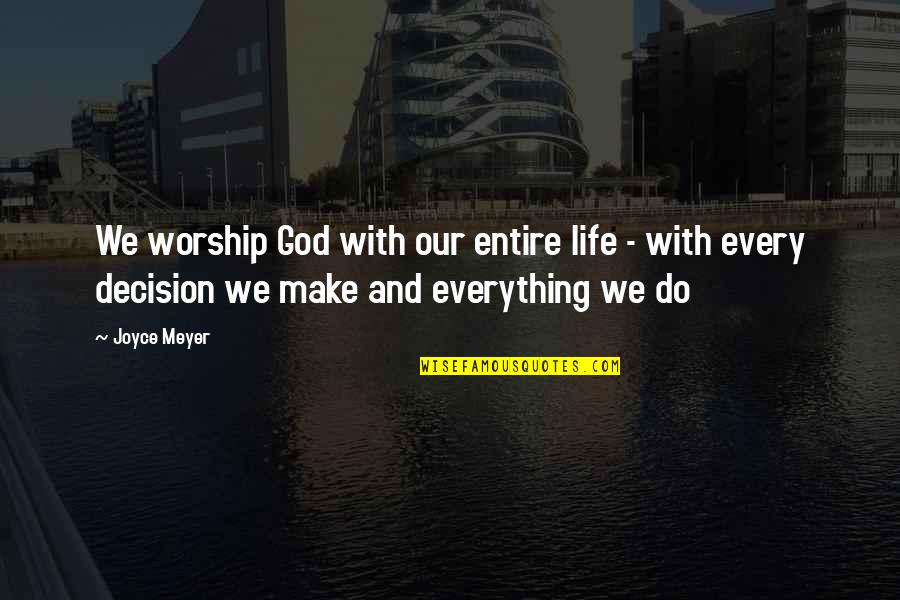 We worship God with our entire life - with every decision we make and everything we do —
Joyce Meyer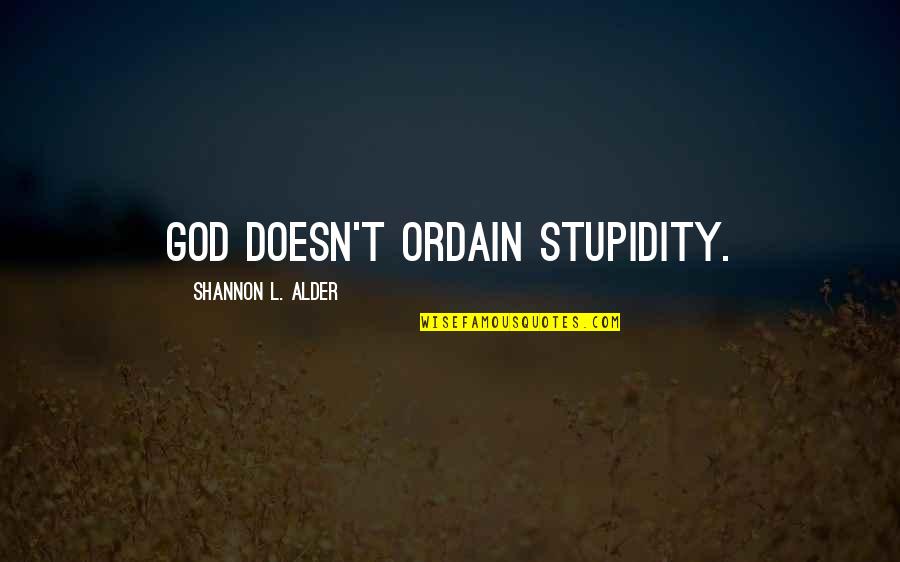 God doesn't ordain stupidity. —
Shannon L. Alder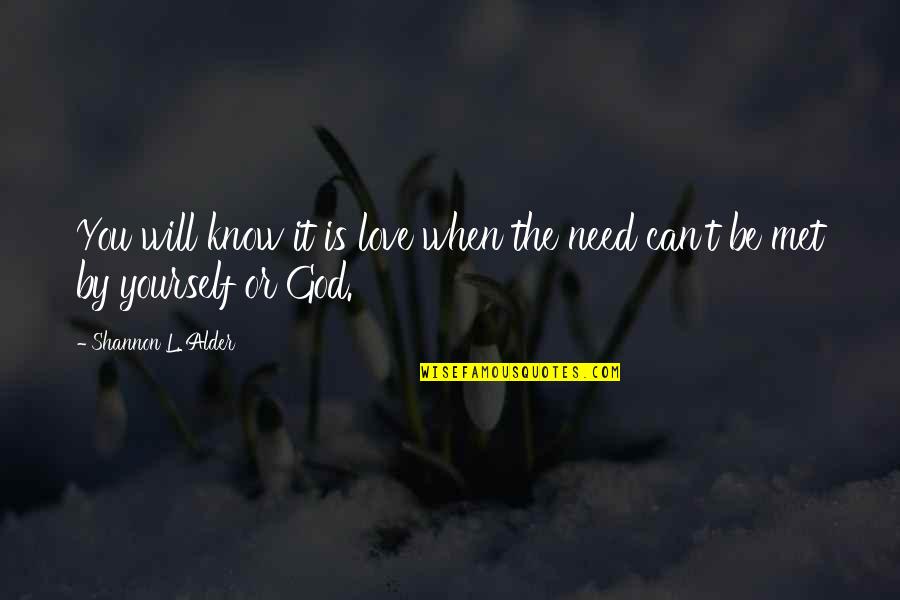 You will know it is love when the need can't be met by yourself or God. —
Shannon L. Alder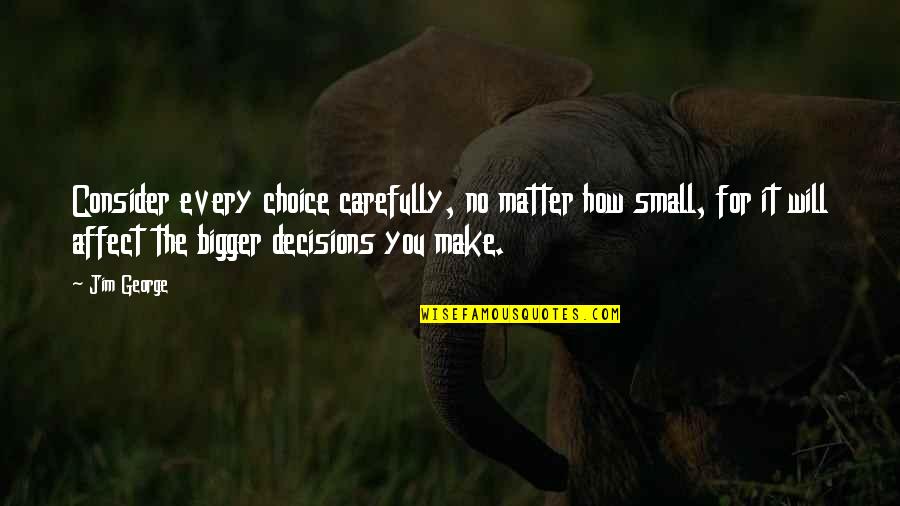 Consider every choice carefully, no matter how small, for it will affect the bigger decisions you make. —
Jim George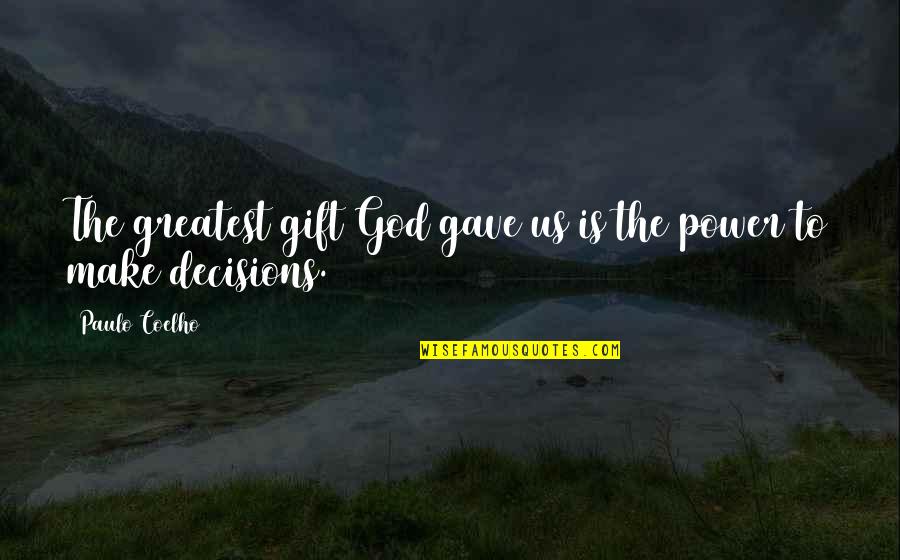 The greatest gift God gave us is the power to make decisions. —
Paulo Coelho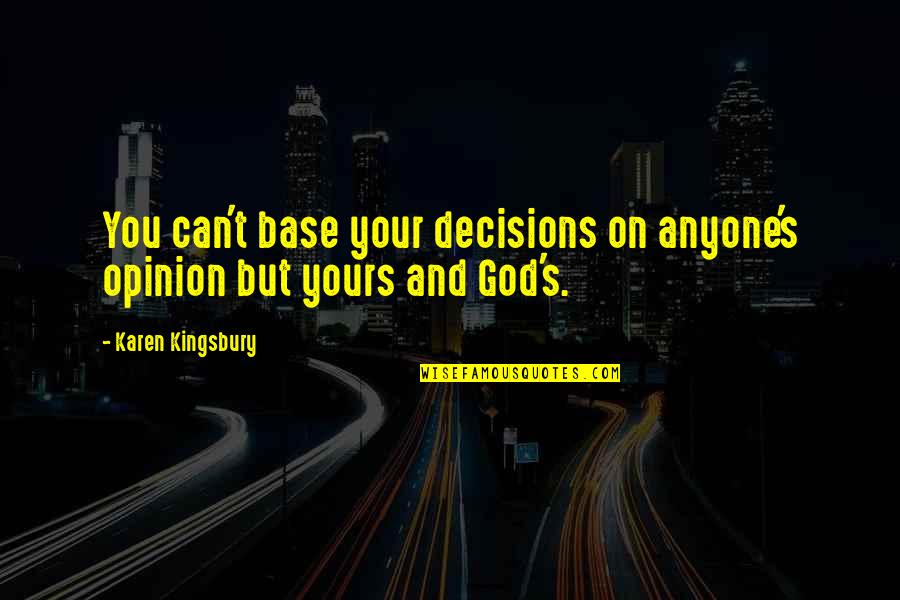 You can't base your decisions on anyone's opinion but yours and God's. —
Karen Kingsbury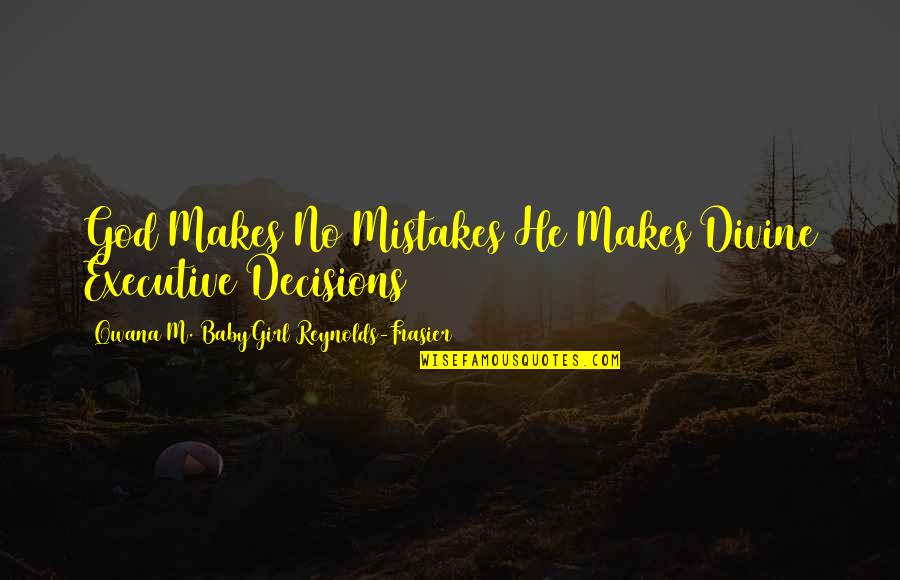 God Makes No Mistakes He Makes Divine Executive Decisions —
Qwana M. BabyGirl Reynolds-Frasier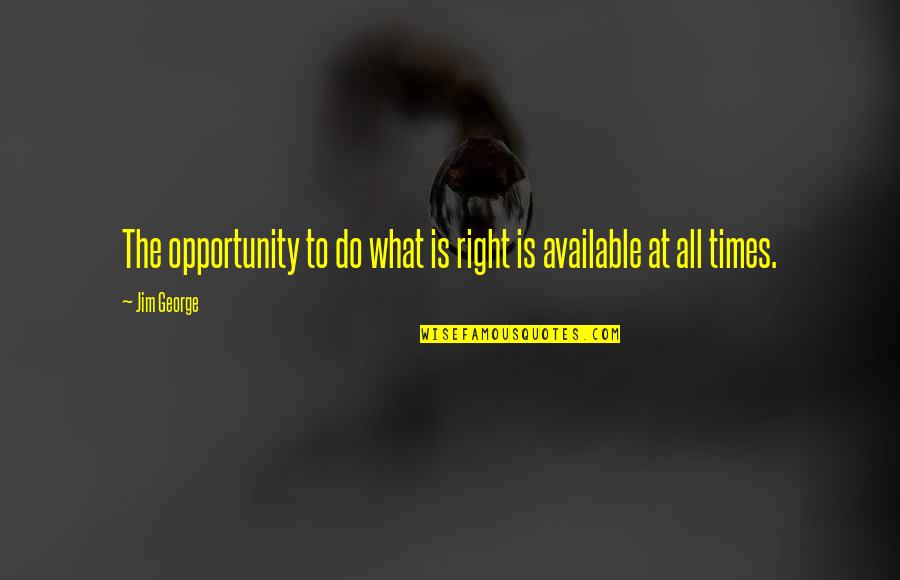 The opportunity to do what is right is available at all times. —
Jim George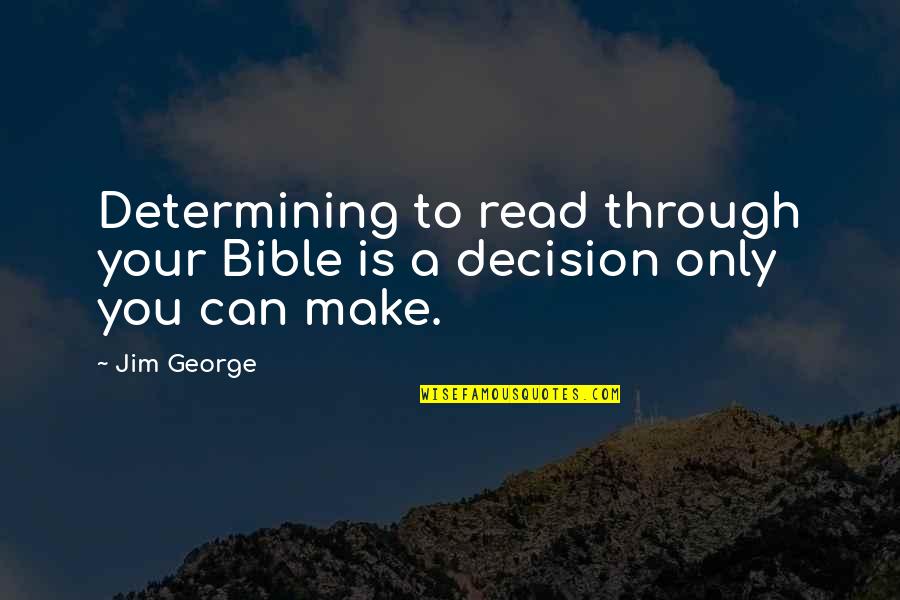 Determining to read through your Bible is a decision only you can make. —
Jim George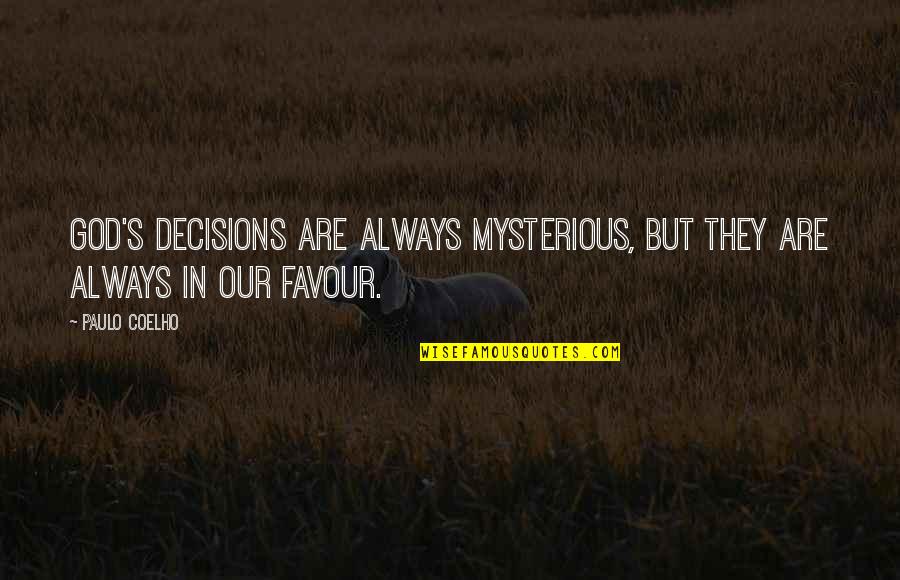 God's decisions are always mysterious, but they are always in our favour. —
Paulo Coelho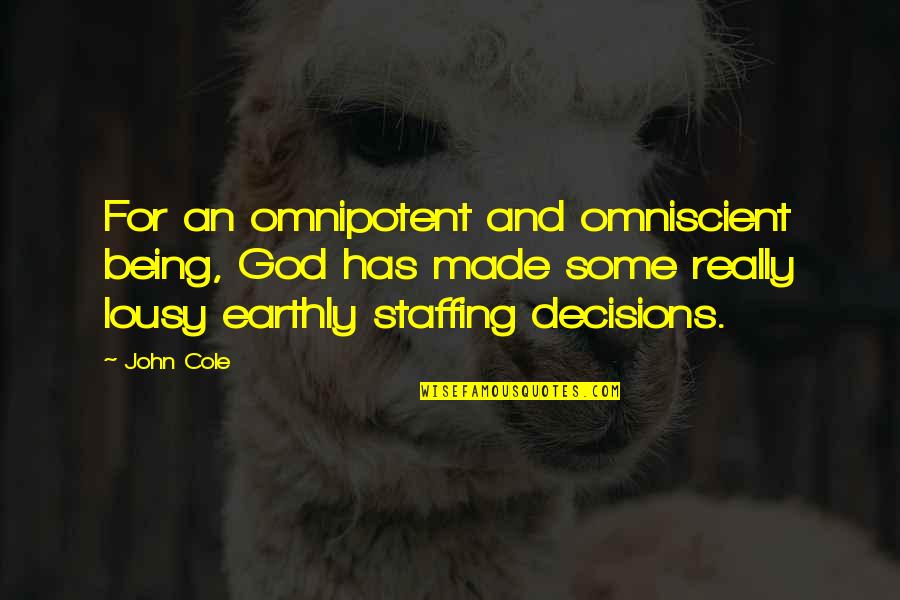 For an omnipotent and omniscient being, God has made some really lousy earthly staffing decisions. —
John Cole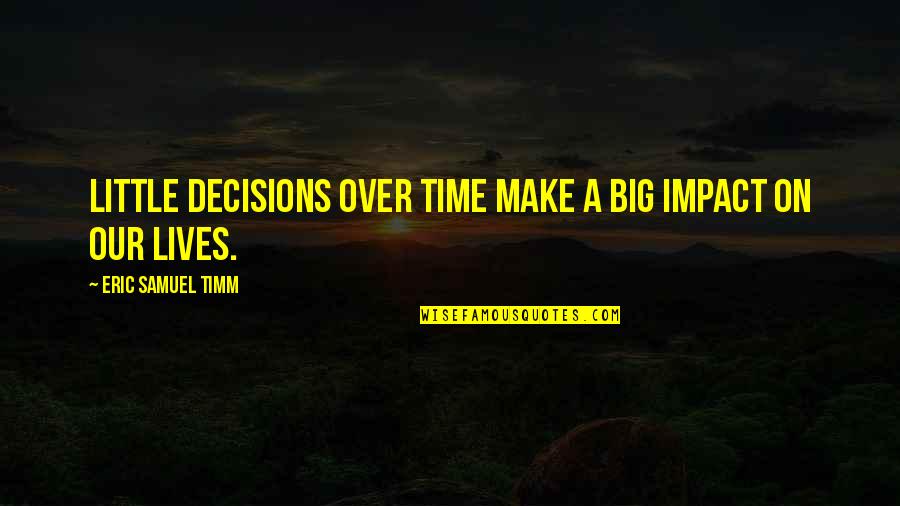 Little decisions over time make a big impact on our lives. —
Eric Samuel Timm
God has HIS way of letting you know when you made the right or wrong decision. Pay attention when it happens. —
Carlos Wallace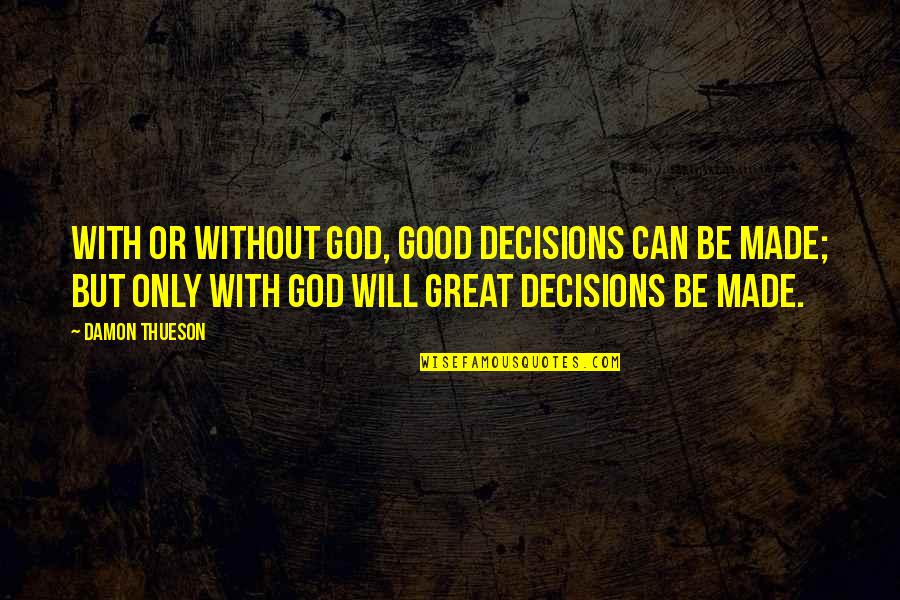 With or without God, good decisions can be made; But only with God will great decisions be made. —
Damon Thueson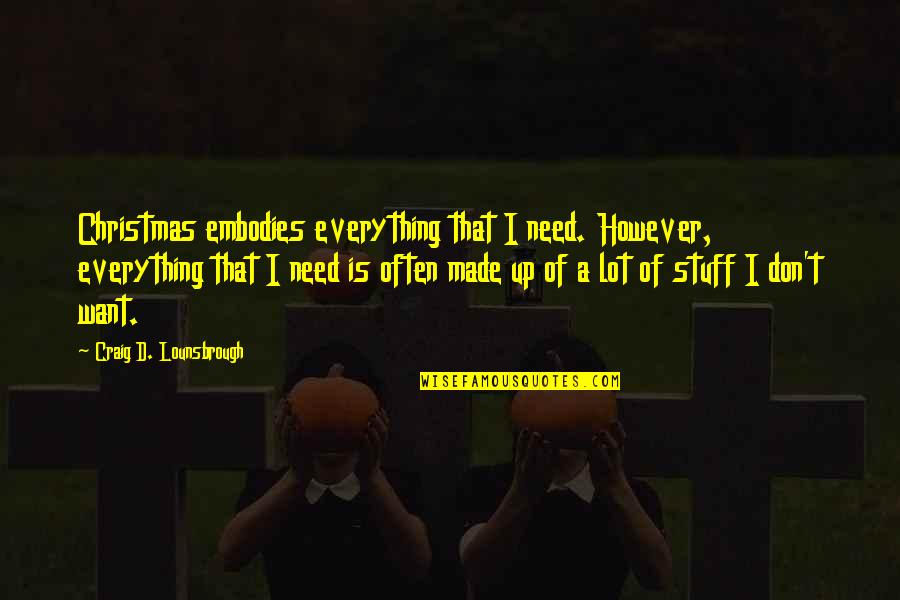 Christmas embodies everything that I need. However, everything that I need is often made up of a lot of stuff I don't want. —
Craig D. Lounsbrough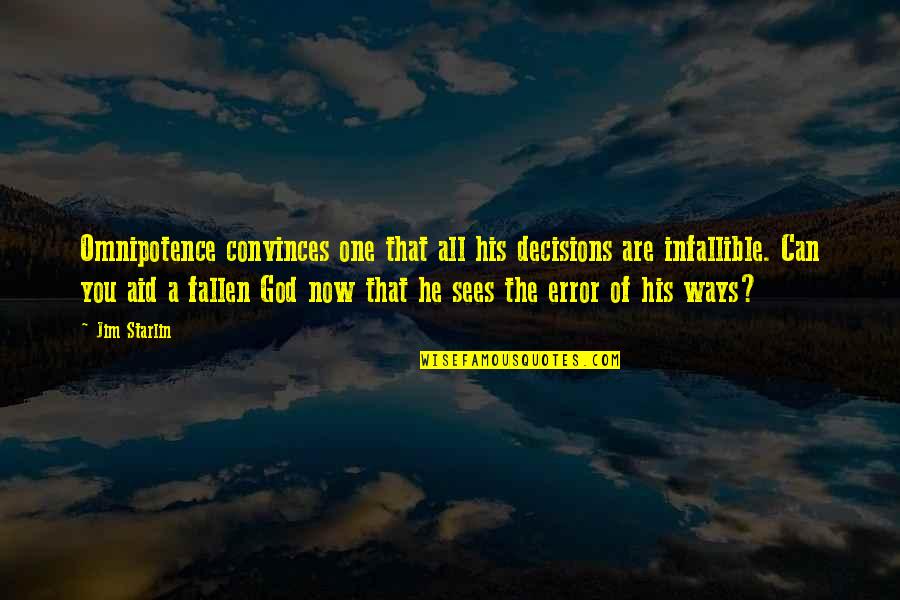 Omnipotence convinces one that all his decisions are infallible. Can you aid a fallen God now that he sees the error of his ways? —
Jim Starlin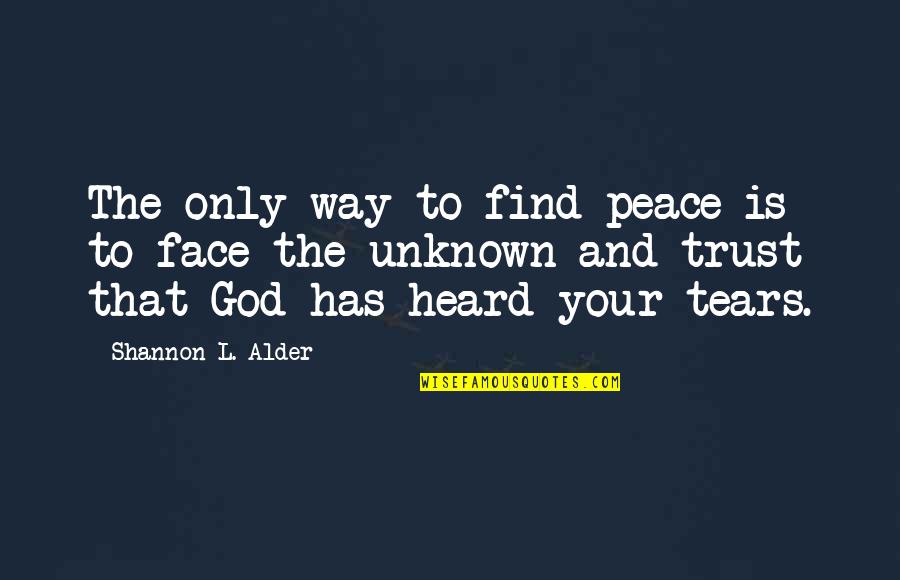 The only way to find peace is to face the unknown and trust that God has heard your tears. —
Shannon L. Alder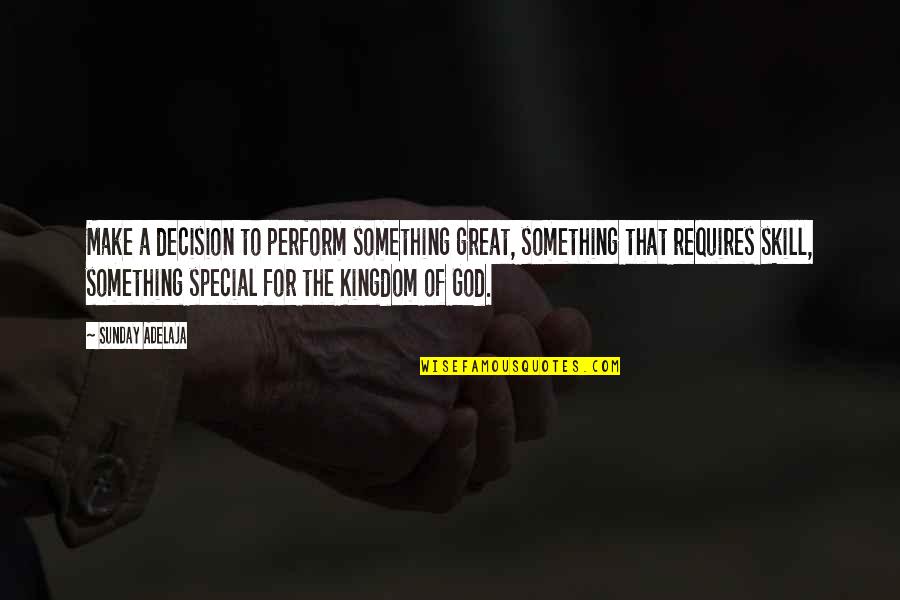 Make a decision to perform something great, something that requires skill, something special for the Kingdom of God. —
Sunday Adelaja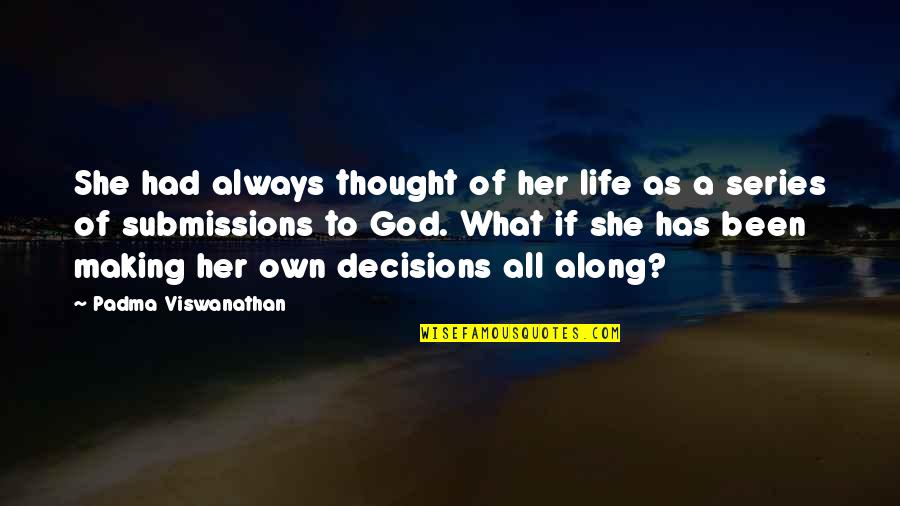 She had always thought of her life as a series of submissions to God. What if she has been making her own decisions all along? —
Padma Viswanathan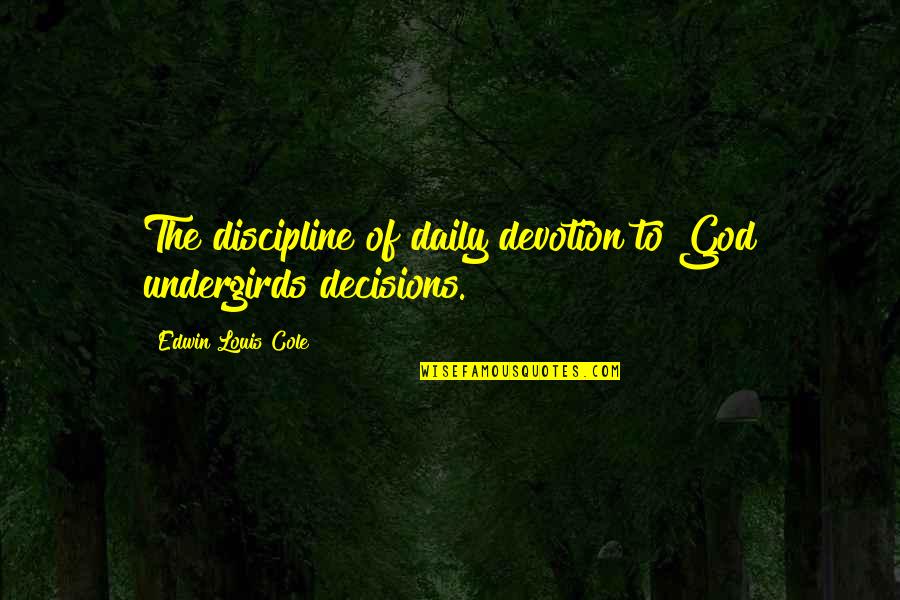 The discipline of daily devotion to God undergirds decisions. —
Edwin Louis Cole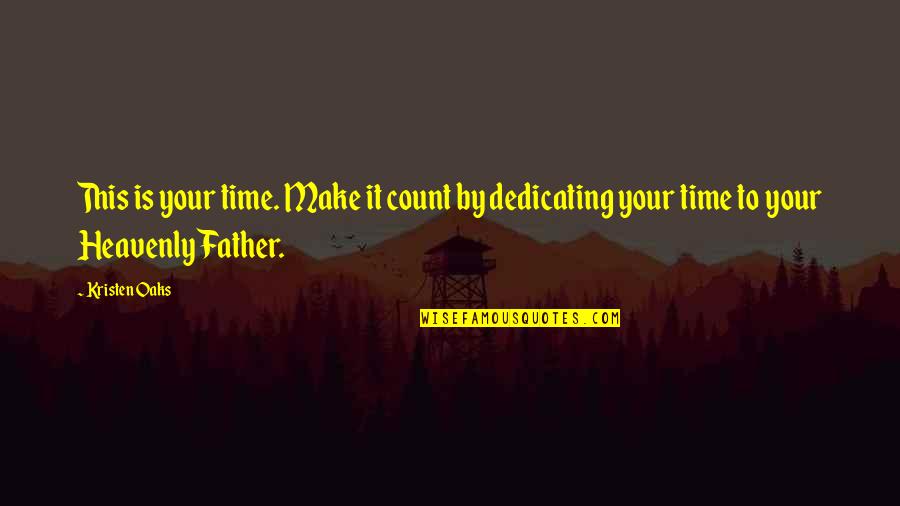 This is your time. Make it count by dedicating your time to your Heavenly Father. —
Kristen Oaks