Kristen Henderson Quotes
Top 12 wise famous quotes and sayings by Kristen Henderson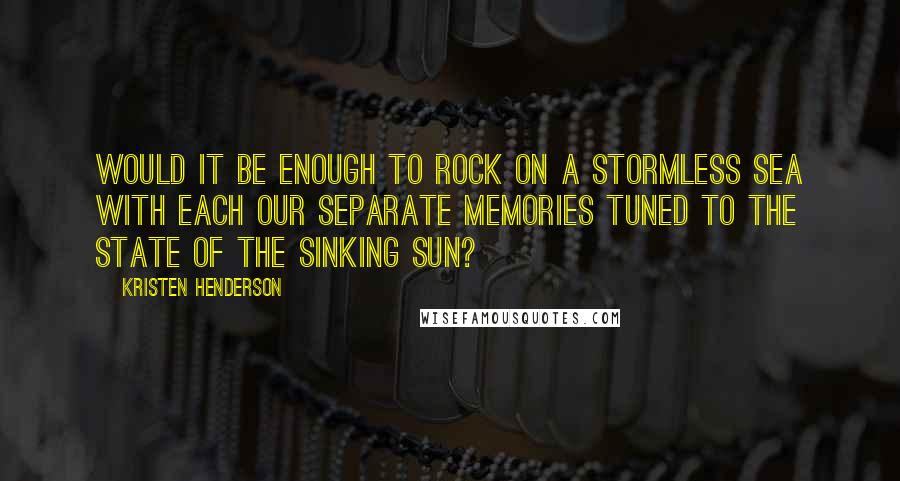 Would it be enough to rock on a stormless sea with each our separate memories tuned to the state of the sinking sun?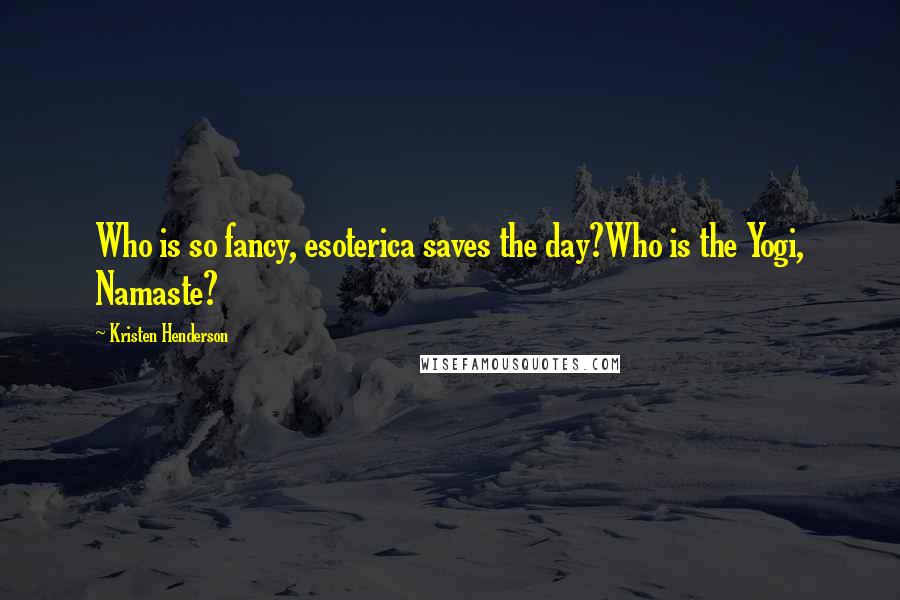 Who is so fancy, esoterica saves the day?
Who is the Yogi, Namaste?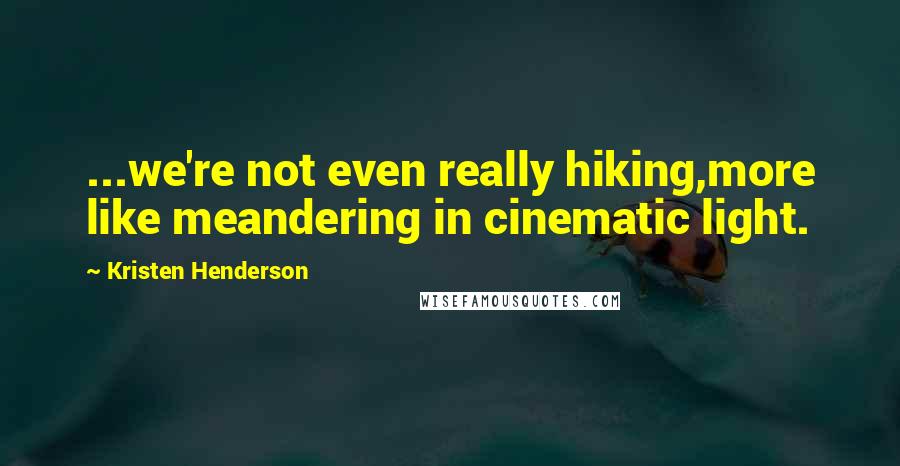 ...we're not even really hiking,
more like meandering in cinematic light.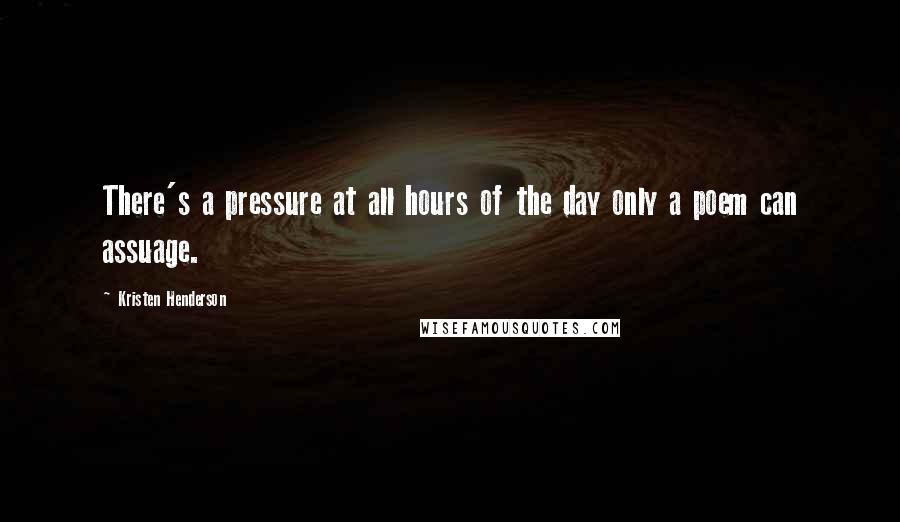 There's a pressure at all hours of the day only a poem can assuage.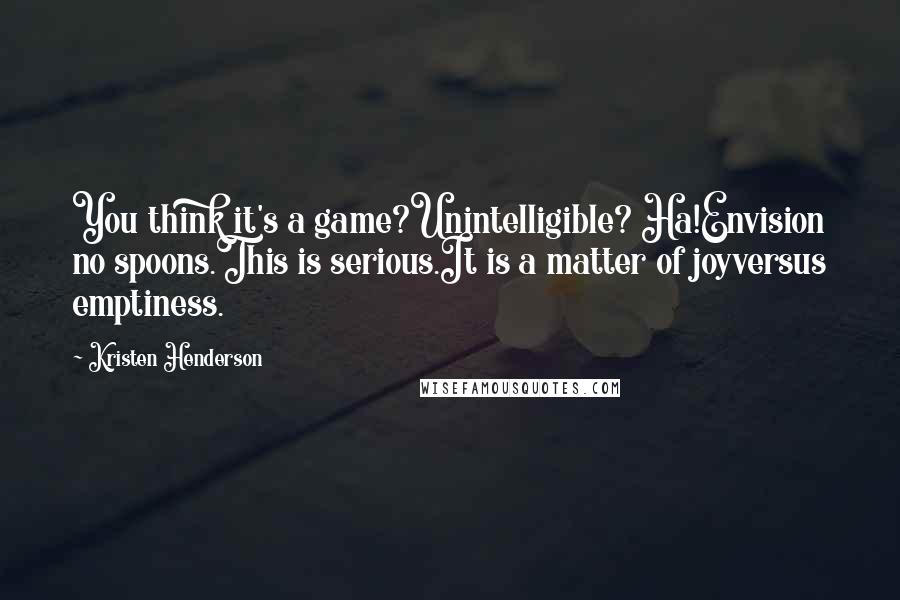 You think it's a game?
Unintelligible? Ha!
Envision no spoons.
This is serious.
It is a matter of joy
versus emptiness.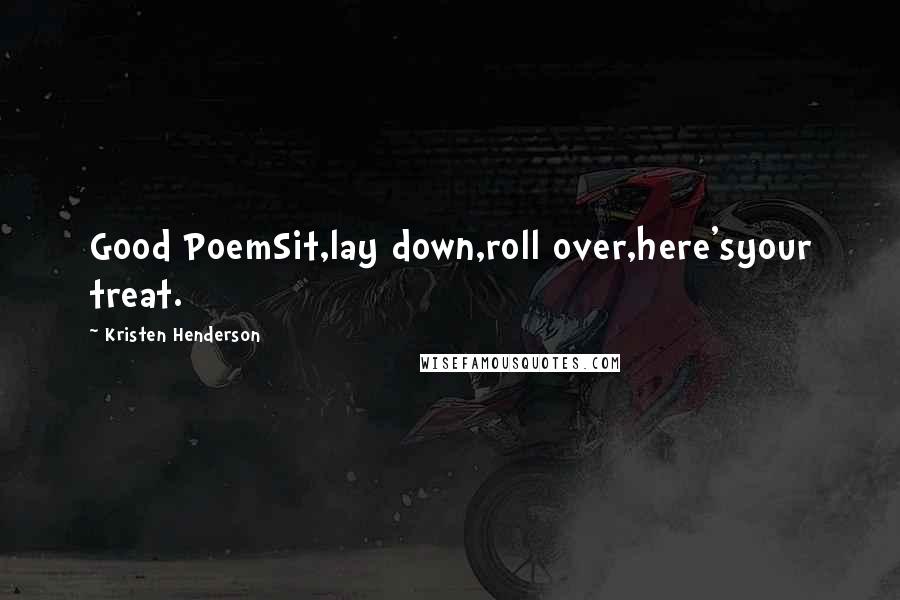 Good Poem
Sit,
lay down,
roll over,
here's
your treat.
I write for pages,
get lost in the mezzanine
hidden from stages.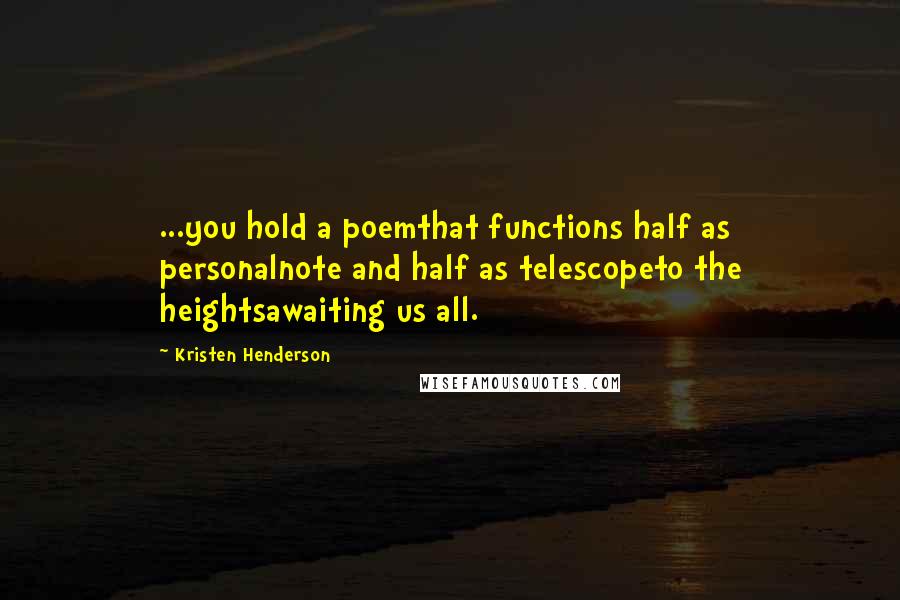 ...you hold a poem
that functions half as personal
note and half as telescope
to the heights
awaiting us all.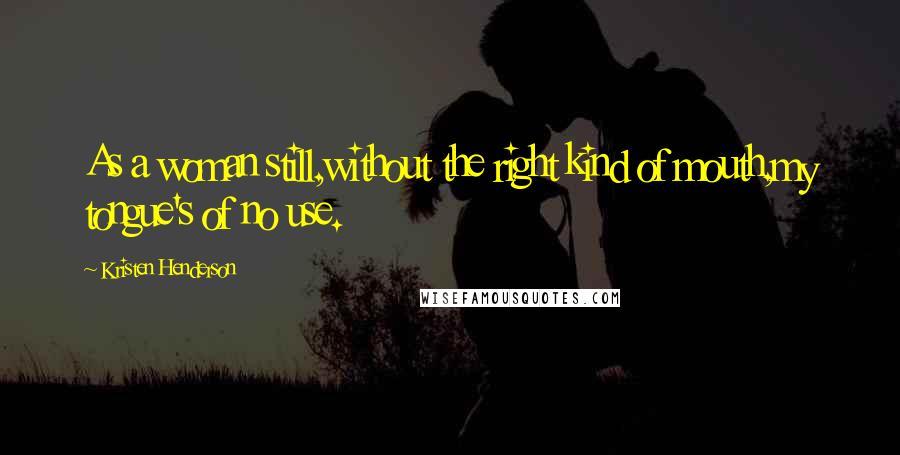 As a woman still,
without the right kind of mouth,
my tongue's of no use.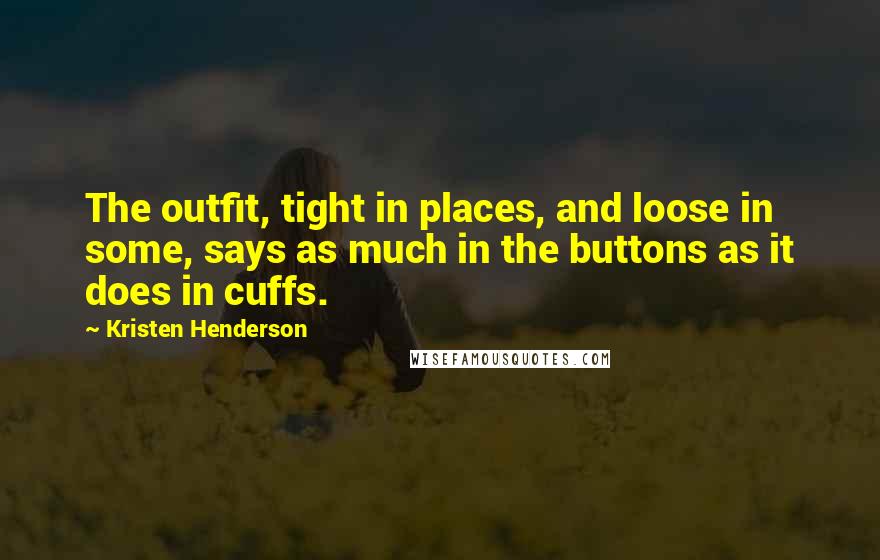 The outfit, tight in places,
and loose in some, says as much
in the buttons as it does in cuffs.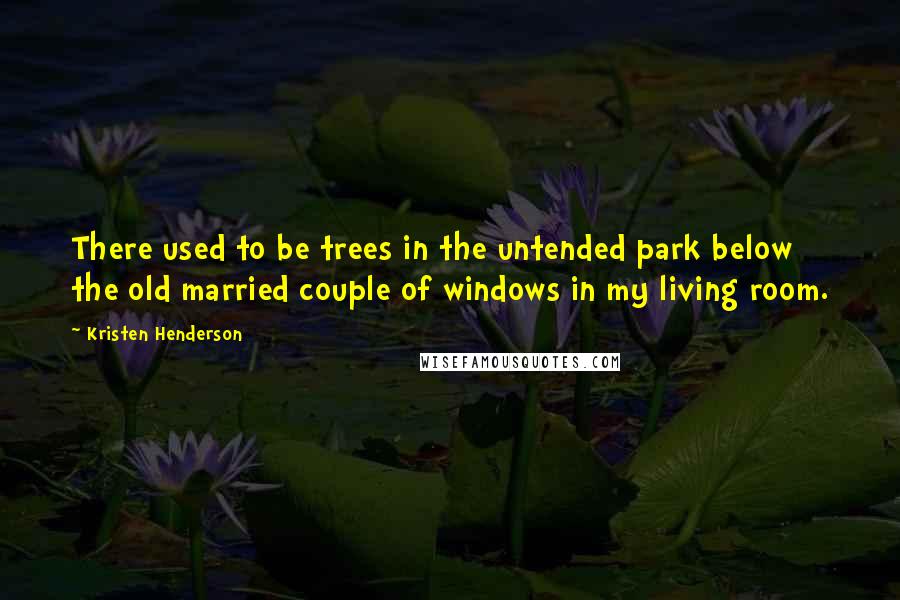 There used to be trees in the untended park below the old married couple of windows in my living room.