Future Decisions Quotes
Collection of top 39 famous quotes about Future Decisions
Future Decisions Quotes & Sayings
Happy to read and share the best inspirational Future Decisions quotes, sayings and quotations on Wise Famous Quotes.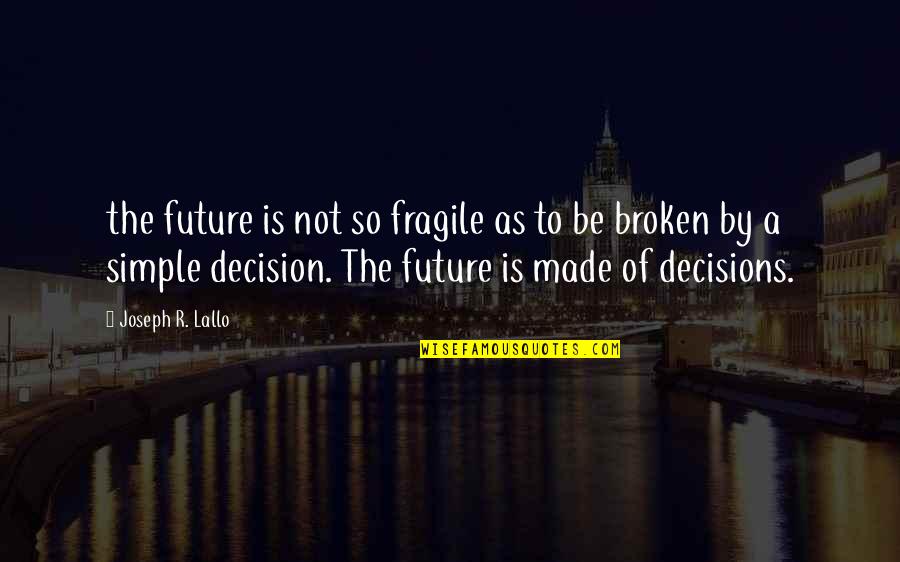 the future is not so fragile as to be broken by a simple decision. The future is made of decisions.
—
Joseph R. Lallo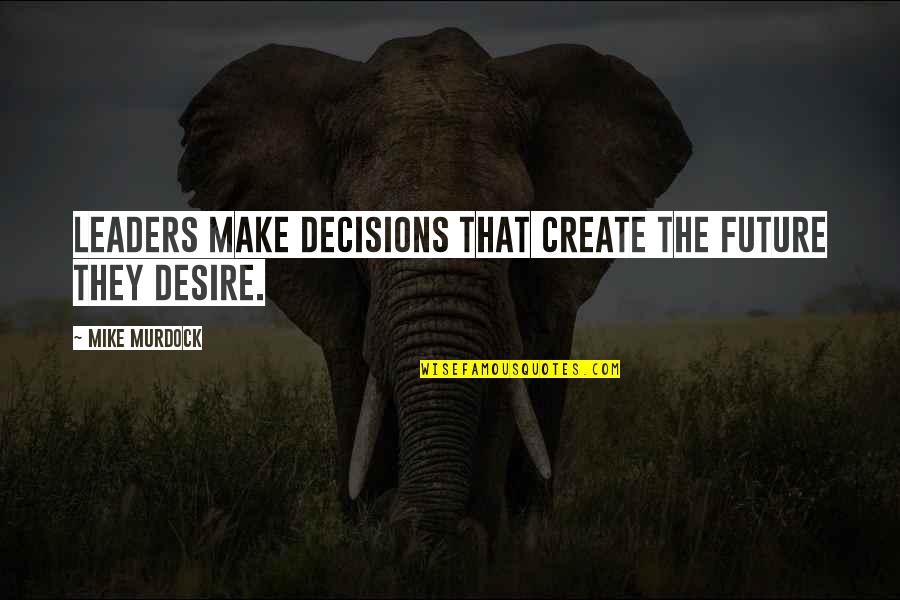 Leaders make decisions that create the future they desire.
—
Mike Murdock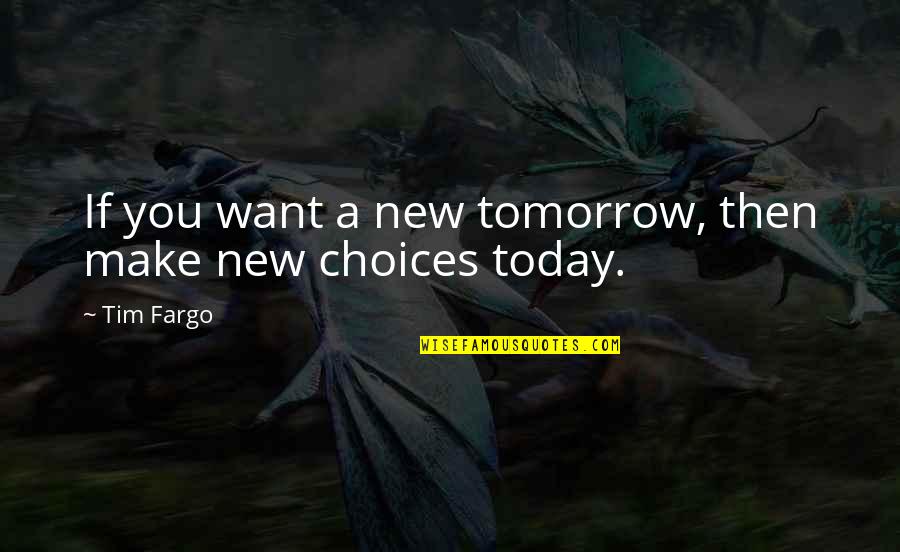 If you want a new tomorrow, then make new choices today.
—
Tim Fargo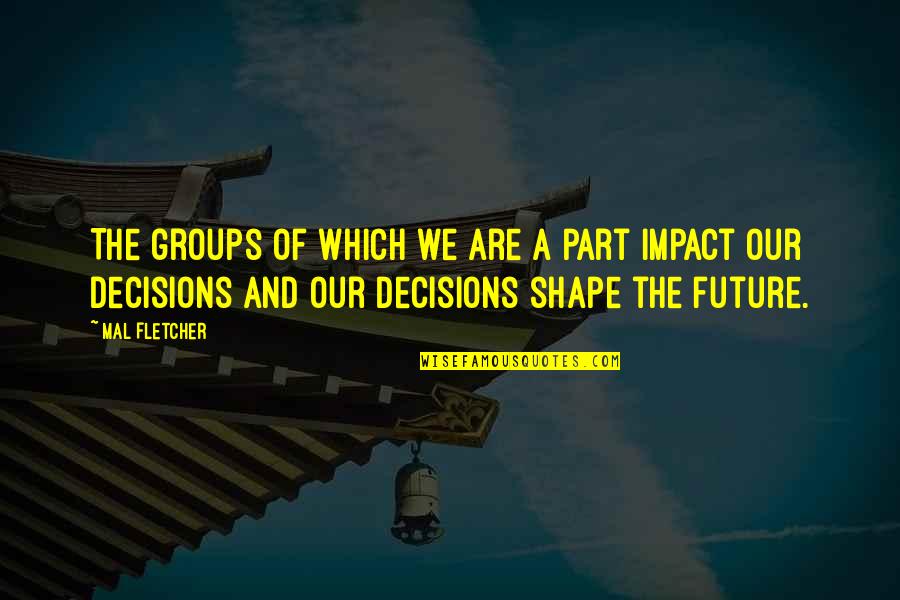 The groups of which we are a part impact our decisions and our decisions shape the future.
—
Mal Fletcher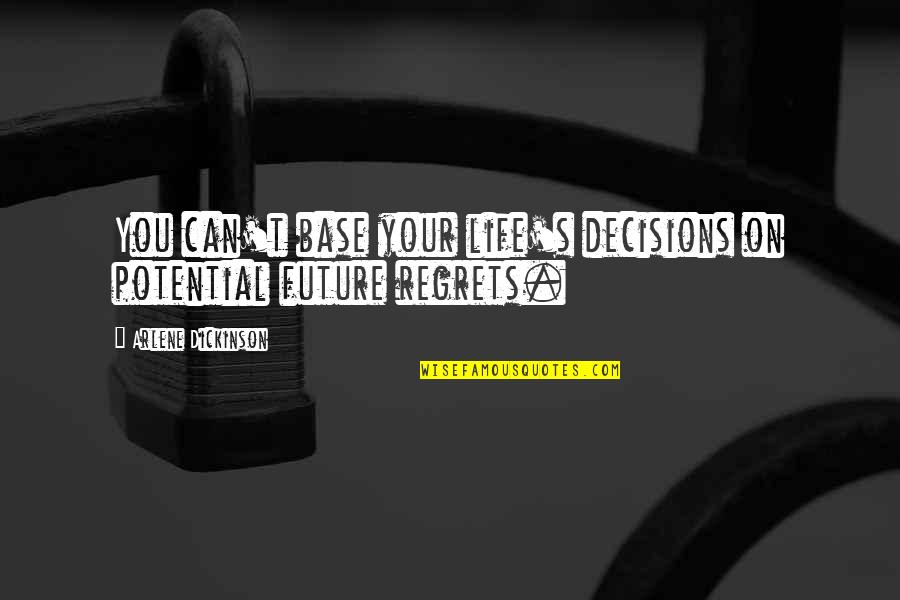 You can't base your life's decisions on potential future regrets.
—
Arlene Dickinson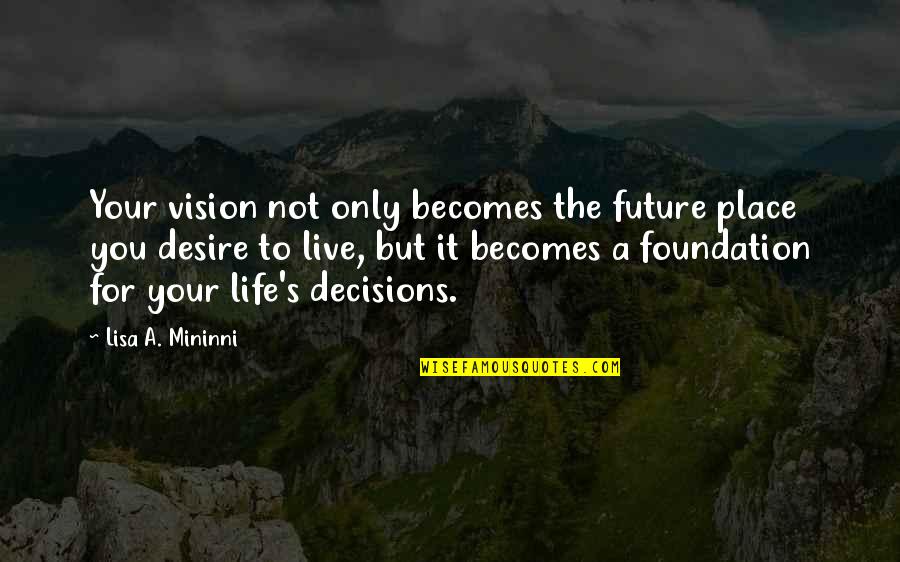 Your vision not only becomes the future place you desire to live, but it becomes a foundation for your life's decisions. —
Lisa A. Mininni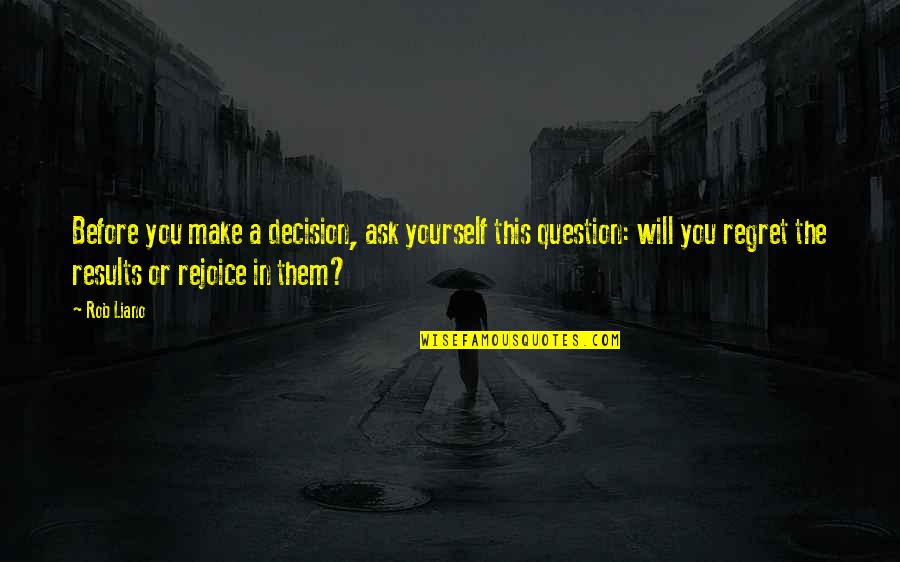 Before you make a decision, ask yourself this question: will you regret the results or rejoice in them? —
Rob Liano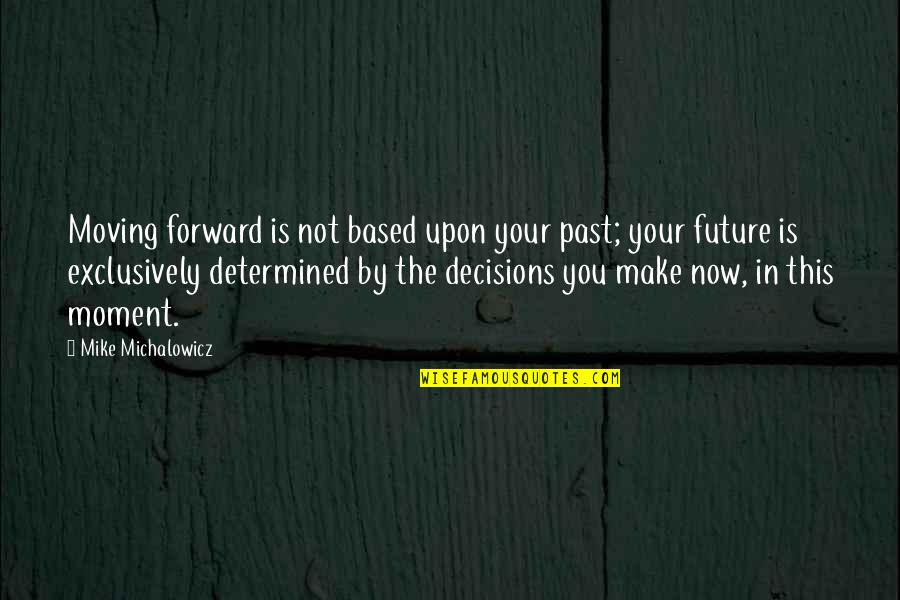 Moving forward is not based upon your past; your future is exclusively determined by the decisions you make now, in this moment. —
Mike Michalowicz
There is no such thing as a future decision. There are only present decisions that affect the future. —
Venita VanCaspel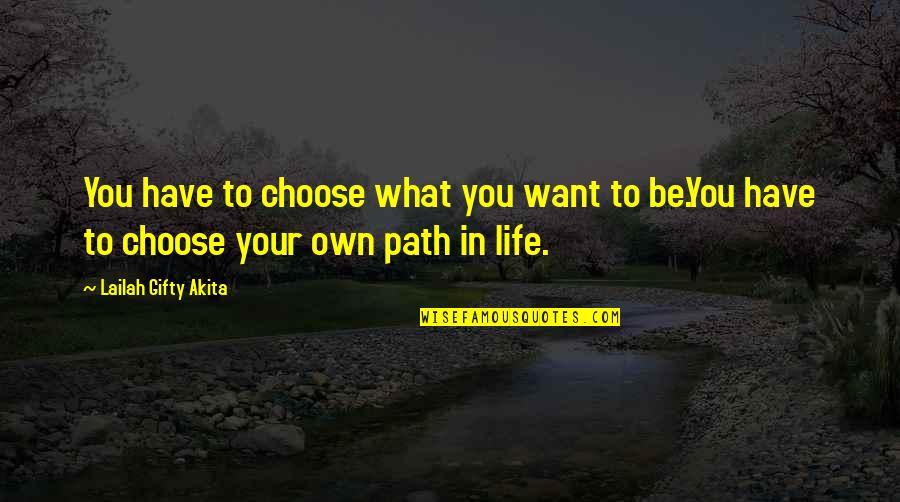 You have to choose what you want to be.
You have to choose your own path in life. —
Lailah Gifty Akita
Sometimes, Anu, we have to take actions that make us sad because it's the right thing to do for the future. —
Michelle Moran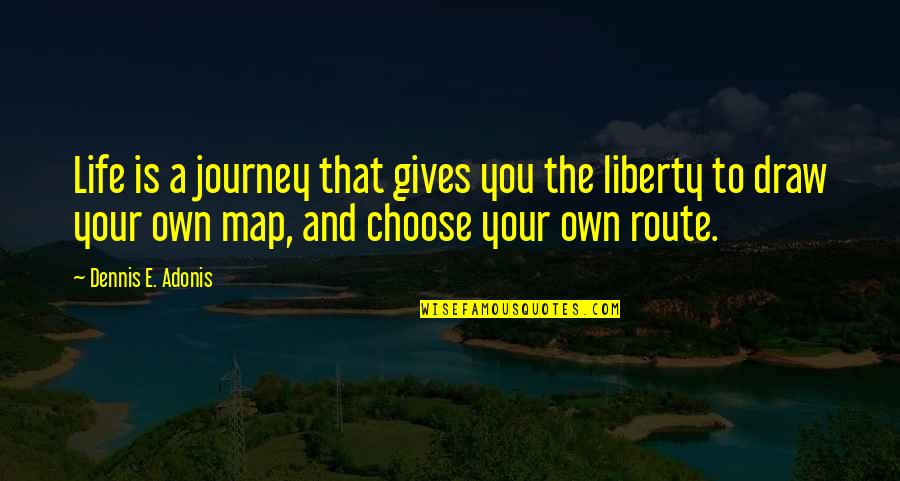 Life is a journey that gives you the liberty to draw your own map, and choose your own route. —
Dennis E. Adonis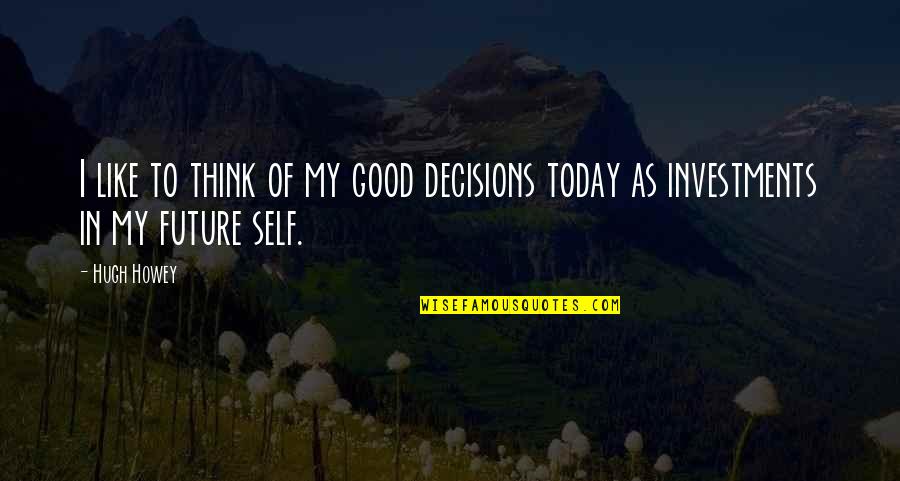 I like to think of my good decisions today as investments in my future self. —
Hugh Howey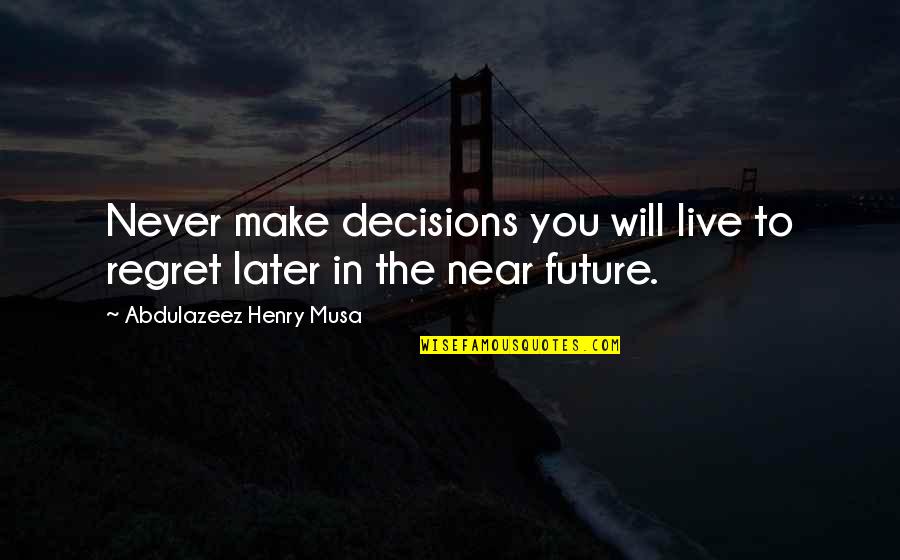 Never make decisions you will live to regret later in the near future. —
Abdulazeez Henry Musa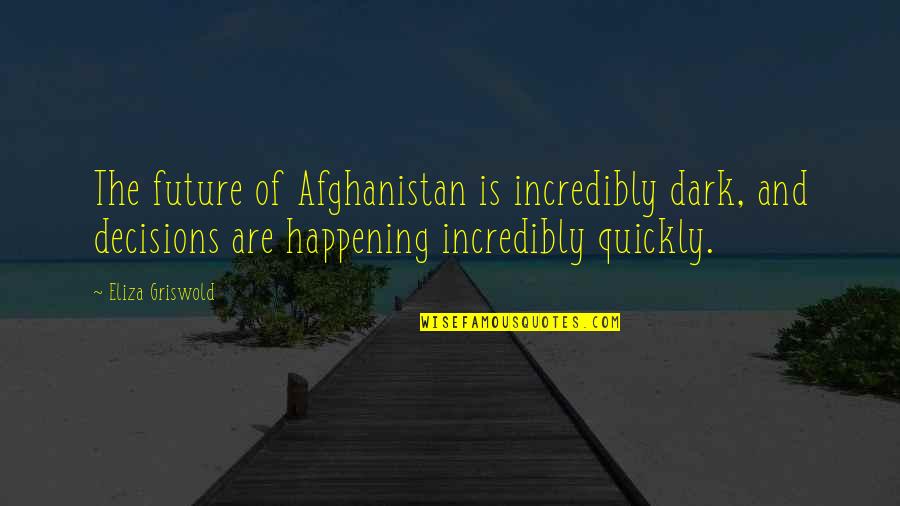 The future of Afghanistan is incredibly dark, and decisions are happening incredibly quickly. —
Eliza Griswold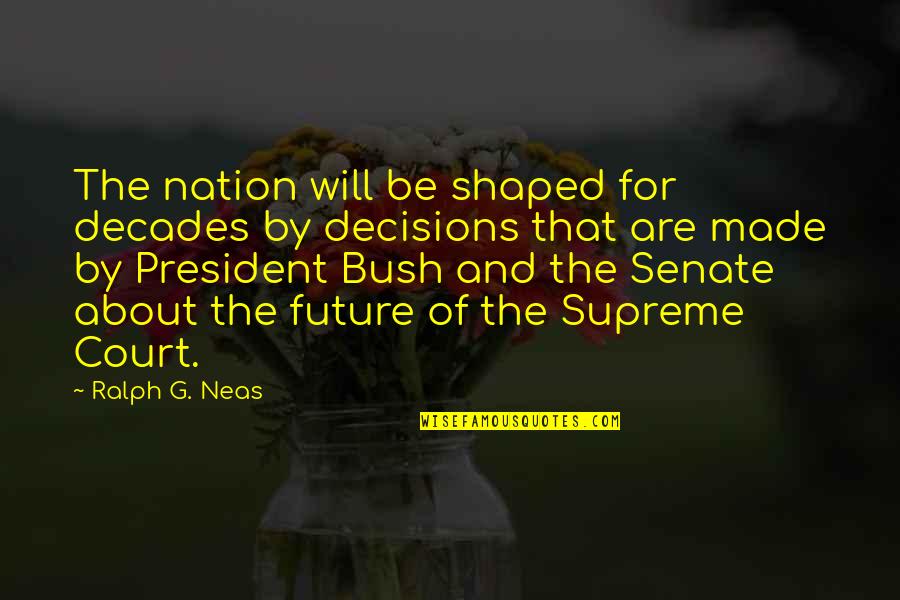 The nation will be shaped for decades by decisions that are made by President Bush and the Senate about the future of the Supreme Court. —
Ralph G. Neas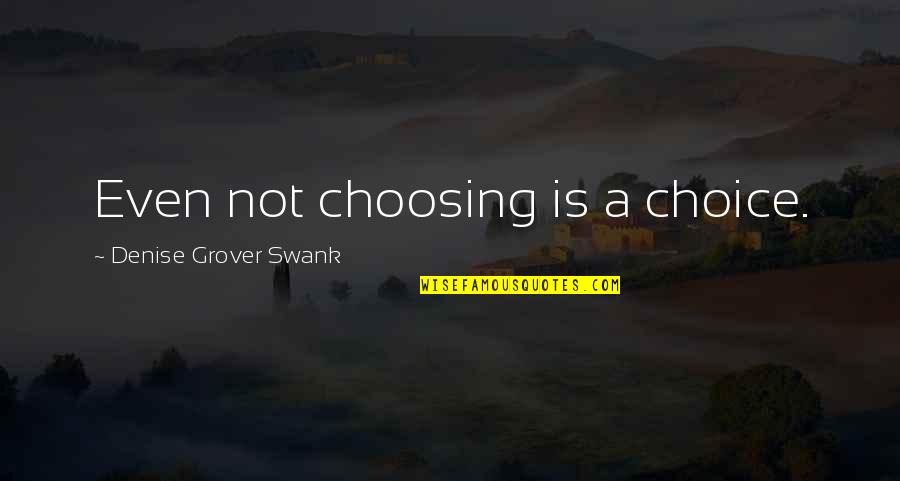 Even not choosing is a choice. —
Denise Grover Swank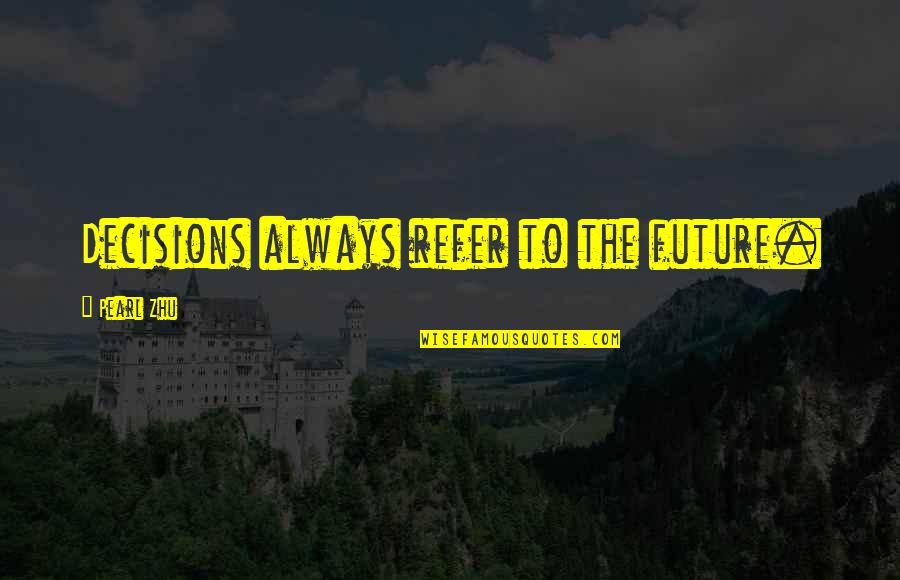 Decisions always refer to the future. —
Pearl Zhu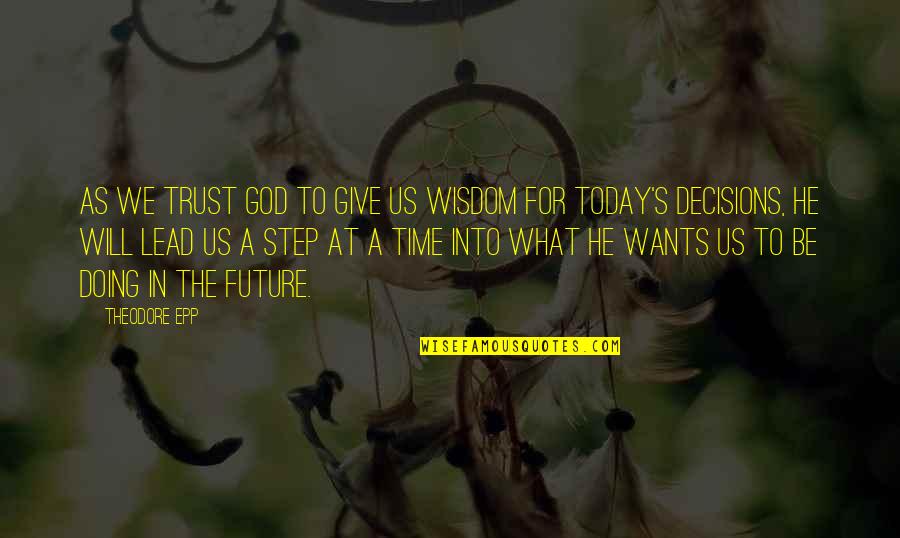 As we trust God to give us wisdom for today's decisions, He will lead us a step at a time into what He wants us to be doing in the future. —
Theodore Epp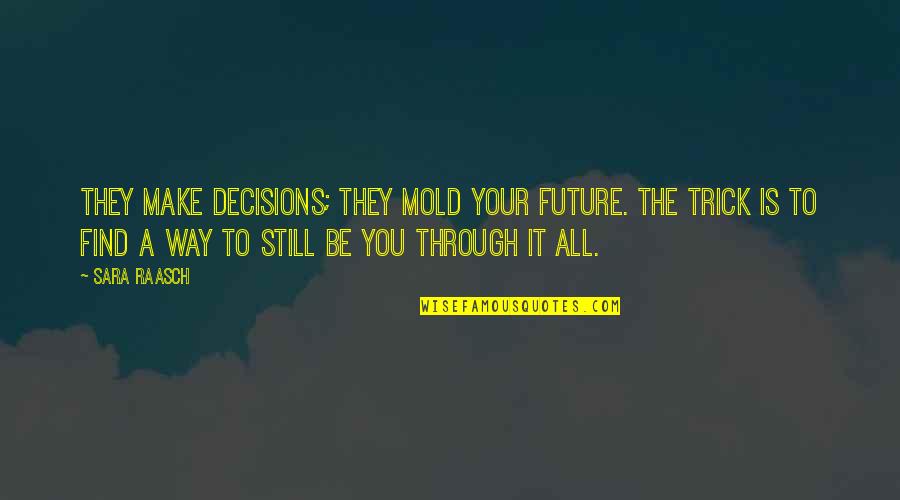 They make decisions; they mold your future. The trick is to find a way to still be you through it all. —
Sara Raasch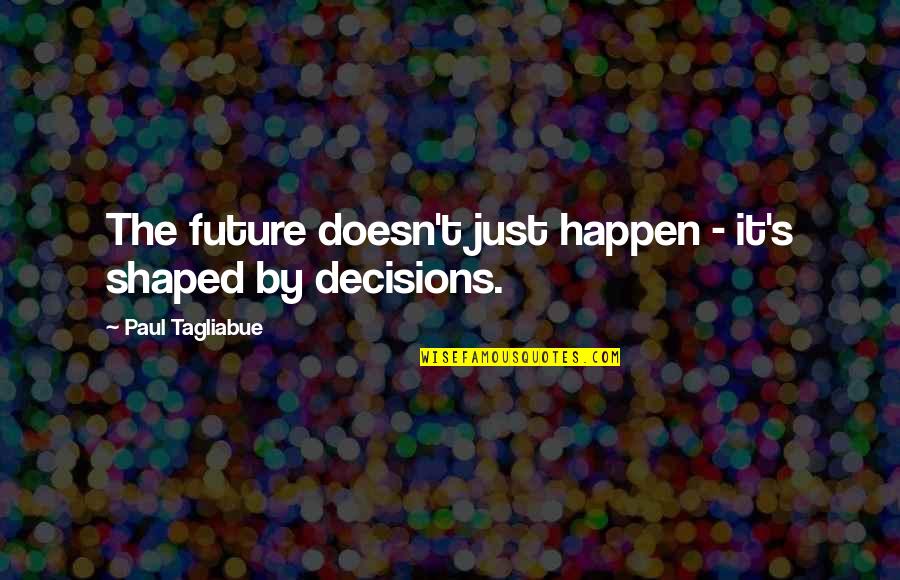 The future doesn't just happen - it's shaped by decisions. —
Paul Tagliabue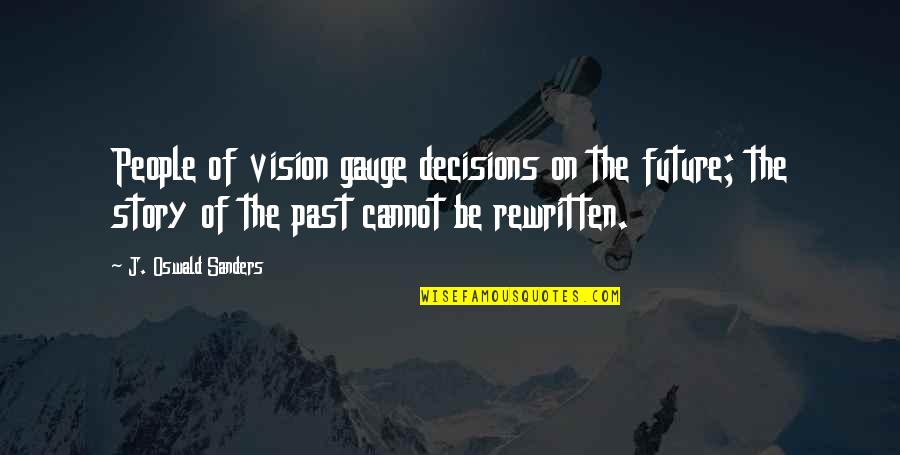 People of vision gauge decisions on the future; the story of the past cannot be rewritten. —
J. Oswald Sanders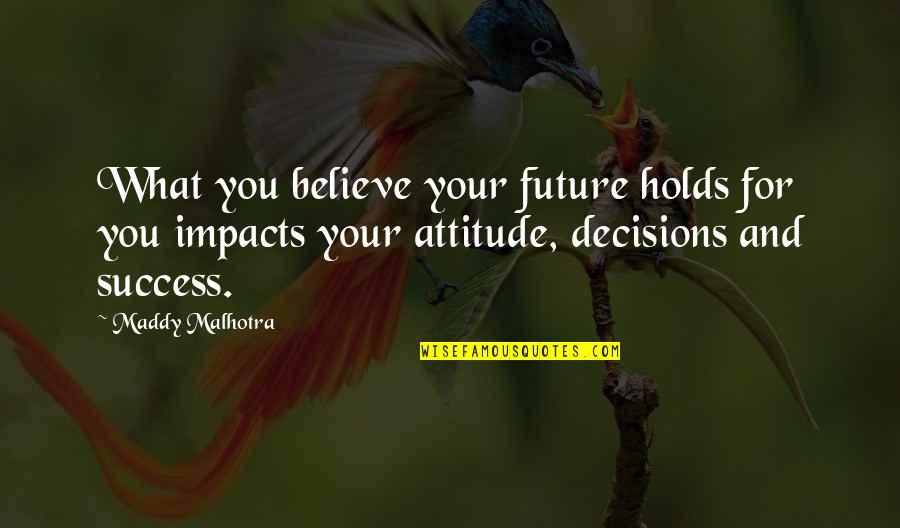 What you believe your future holds for you impacts your attitude, decisions and success. —
Maddy Malhotra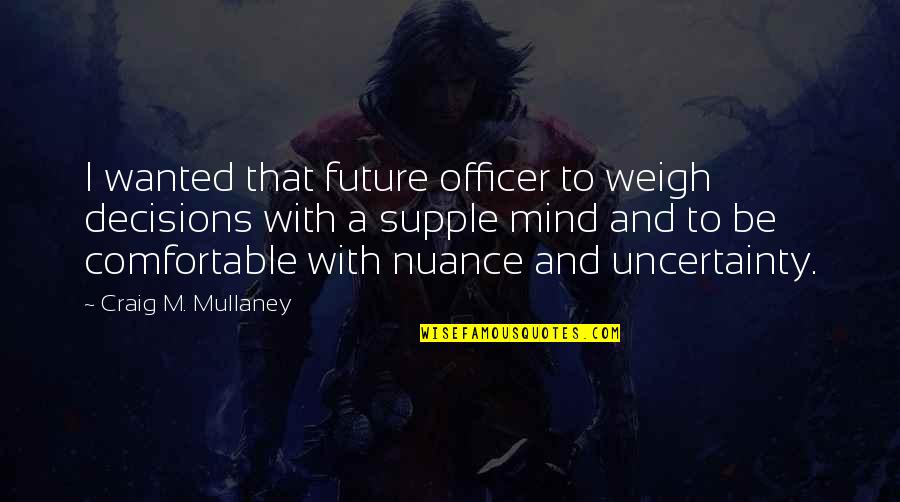 I wanted that future officer to weigh decisions with a supple mind and to be comfortable with nuance and uncertainty. —
Craig M. Mullaney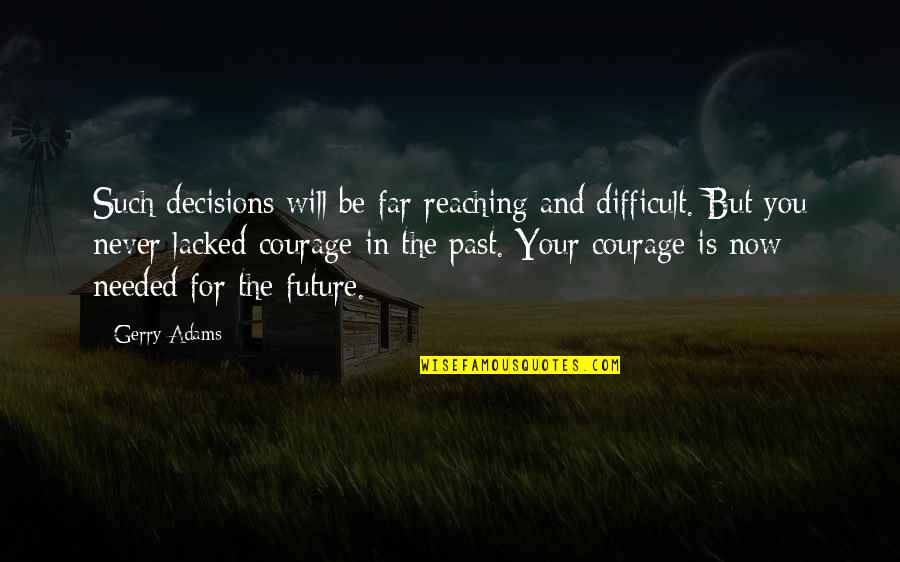 Such decisions will be far reaching and difficult. But you never lacked courage in the past. Your courage is now needed for the future. —
Gerry Adams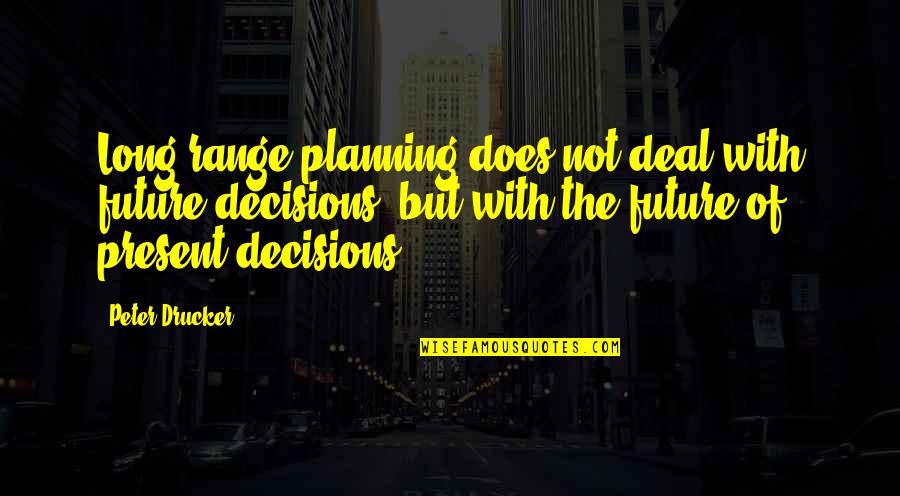 Long range planning does not deal with
future decisions
, but with the future of present decisions. —
Peter Drucker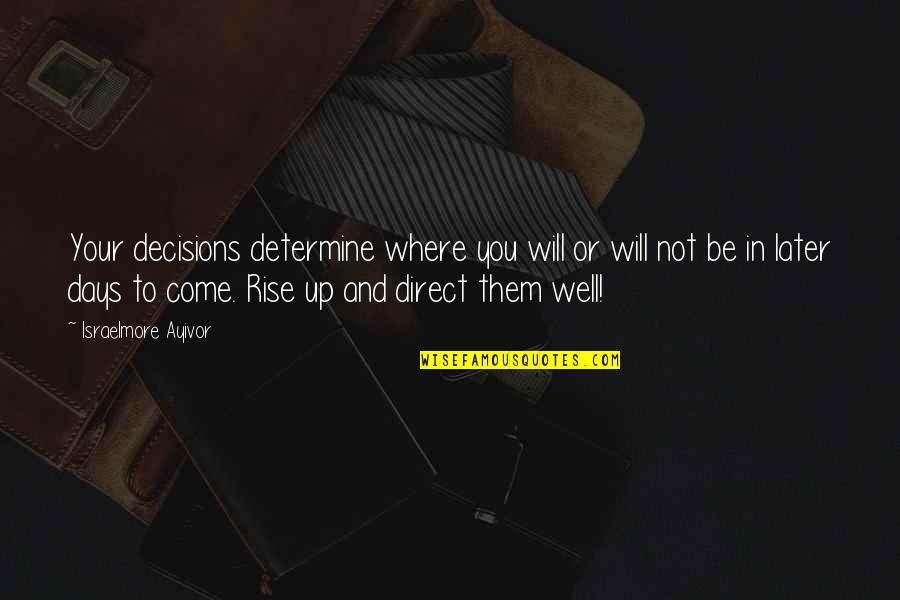 Your decisions determine where you will or will not be in later days to come. Rise up and direct them well! —
Israelmore Ayivor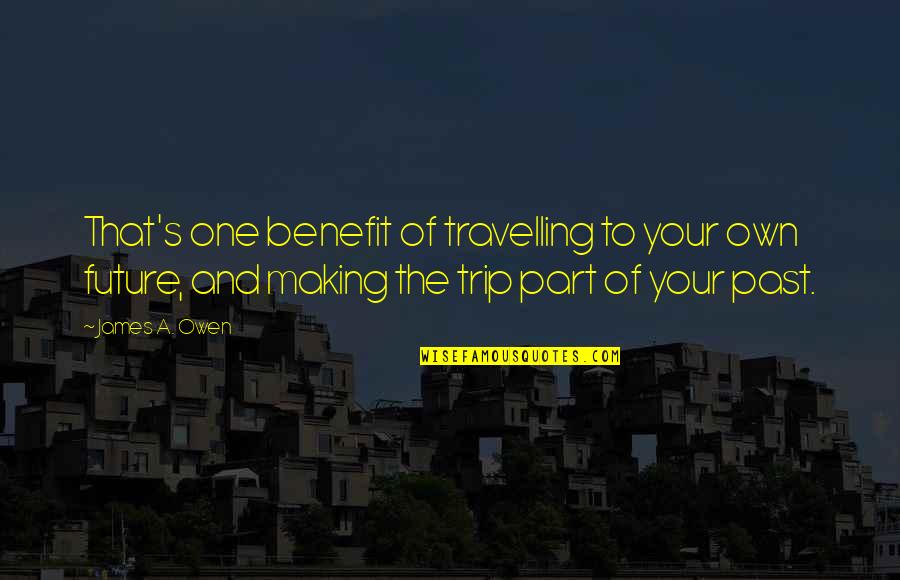 That's one benefit of travelling to your own future, and making the trip part of your past. —
James A. Owen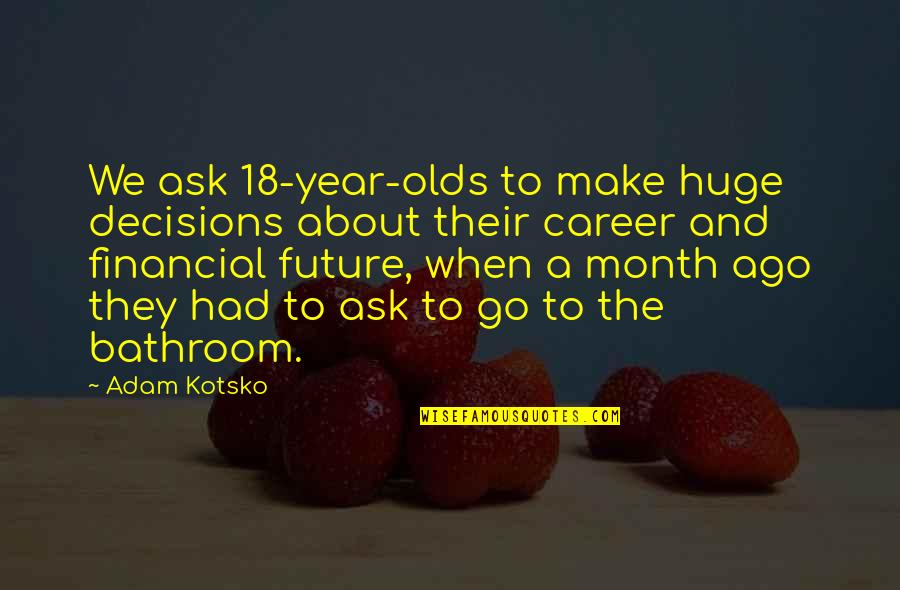 We ask 18-year-olds to make huge decisions about their career and financial future, when a month ago they had to ask to go to the bathroom. —
Adam Kotsko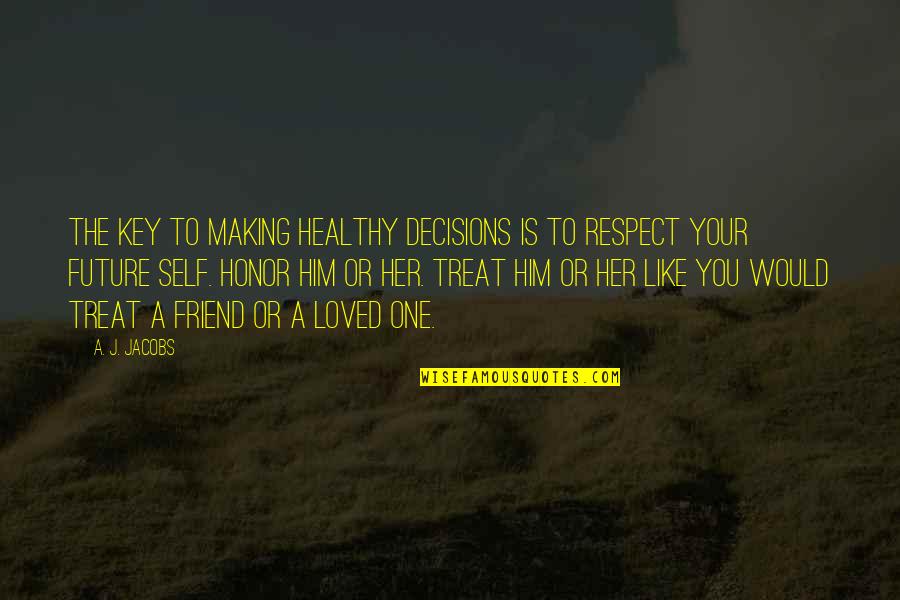 The key to making healthy decisions is to respect your future self. Honor him or her. Treat him or her like you would treat a friend or a loved one. —
A. J. Jacobs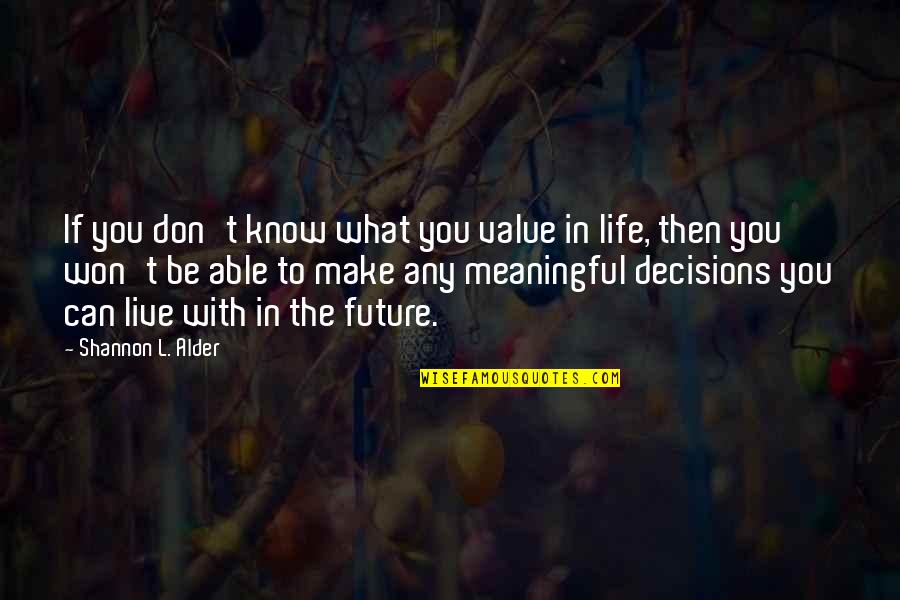 If you don't know what you value in life, then you won't be able to make any meaningful decisions you can live with in the future. —
Shannon L. Alder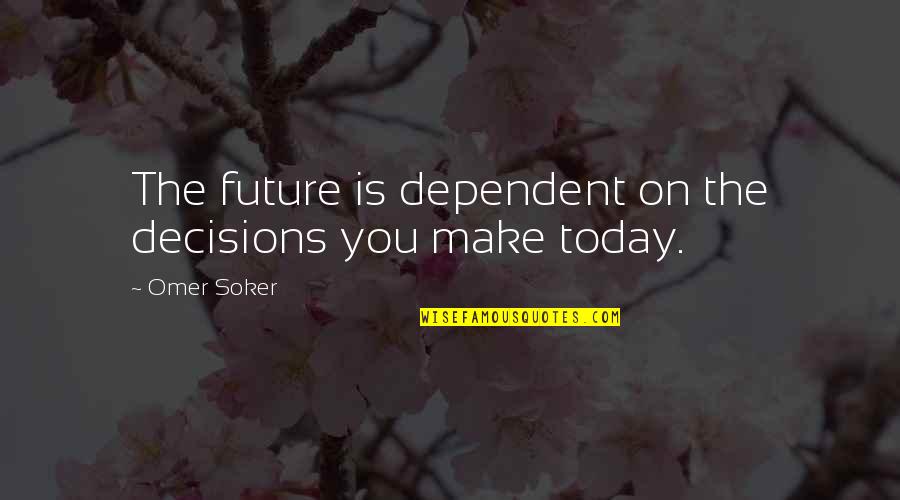 The future is dependent on the decisions you make today. —
Omer Soker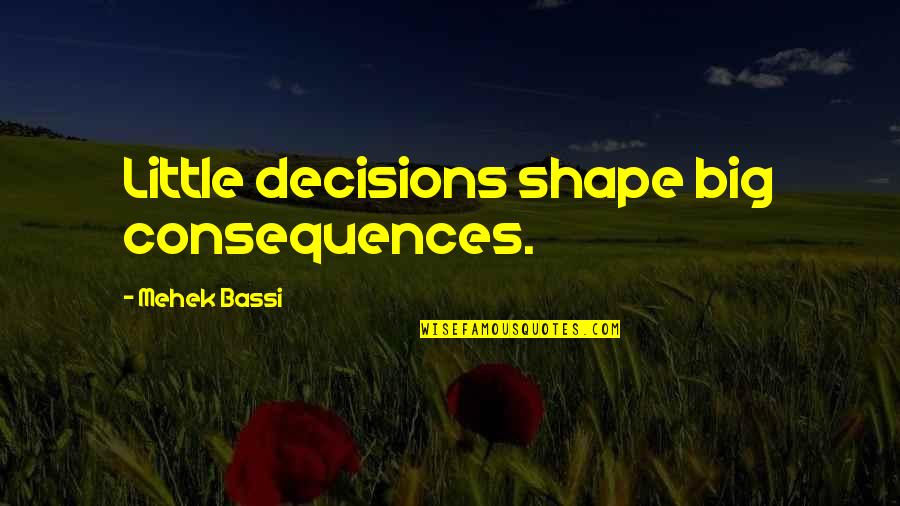 Little decisions shape big consequences. —
Mehek Bassi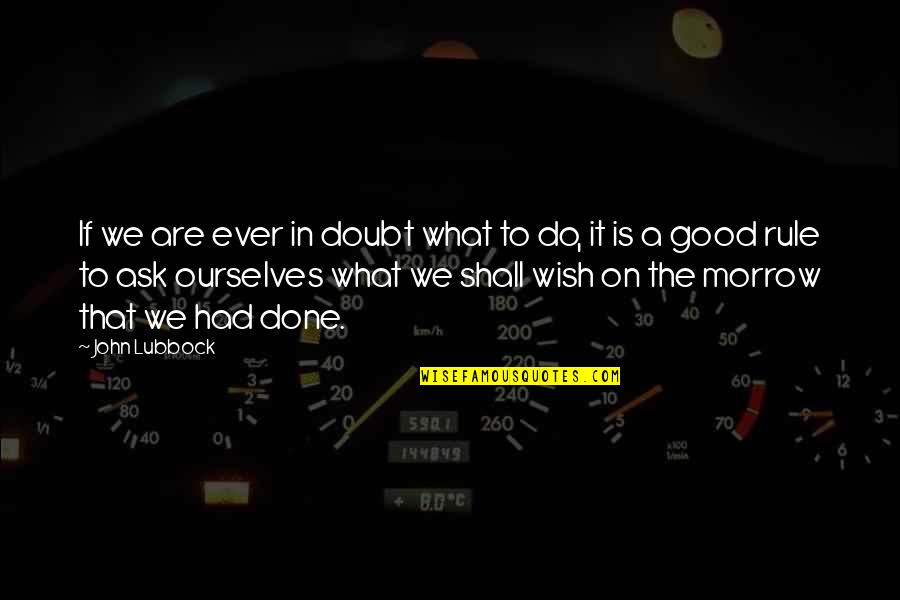 If we are ever in doubt what to do, it is a good rule to ask ourselves what we shall wish on the morrow that we had done. —
John Lubbock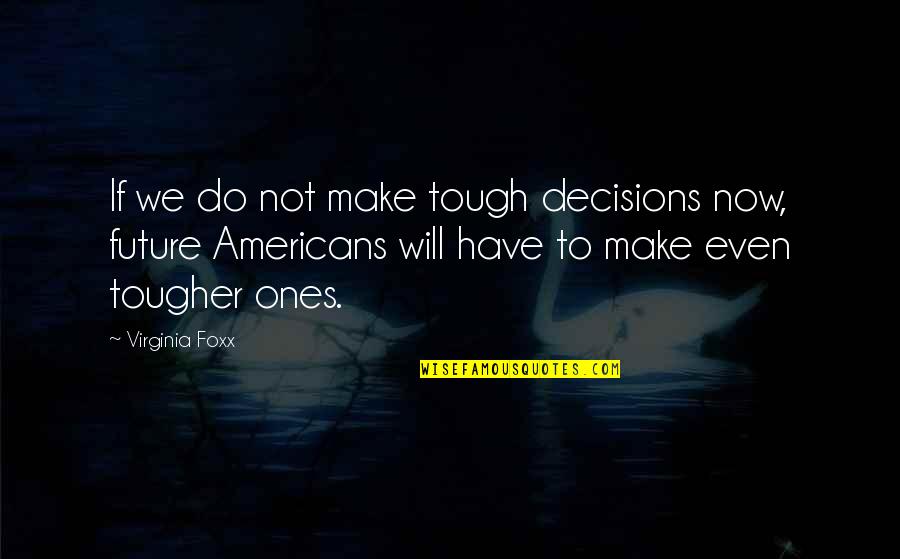 If we do not make tough decisions now, future Americans will have to make even tougher ones. —
Virginia Foxx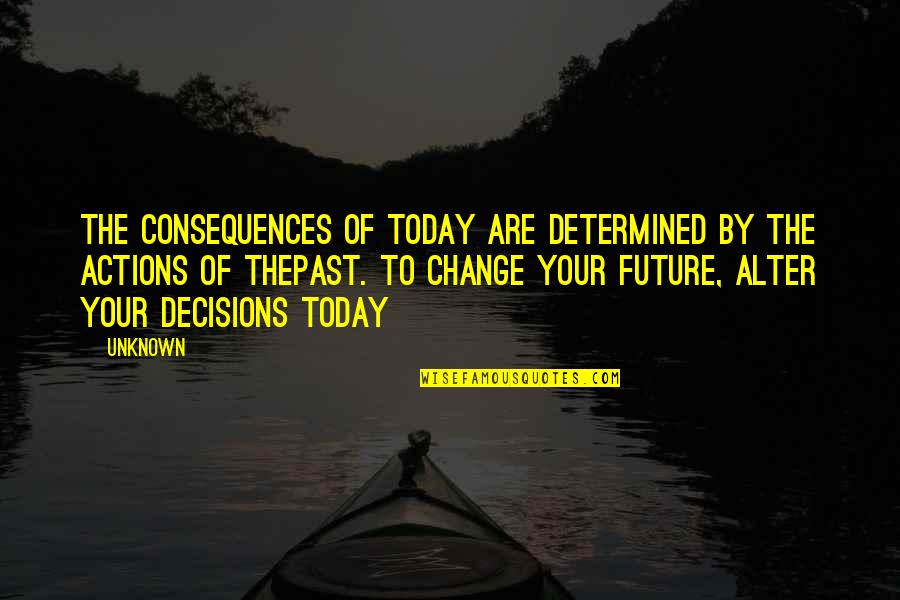 The consequences of today are determined by the actions of the
past. To change your future, alter your decisions today —
Unknown