Funny Walk Quotes
Collection of top 35 famous quotes about Funny Walk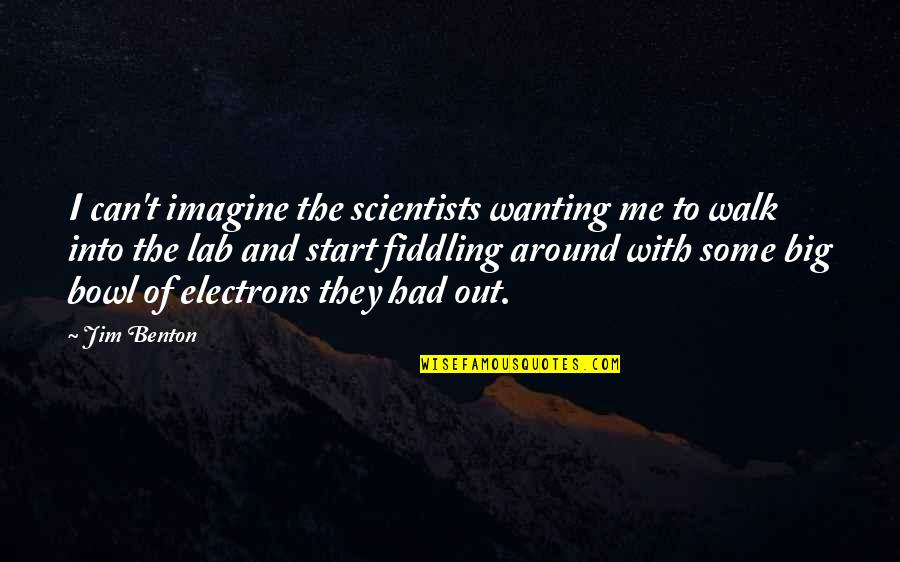 I can't imagine the scientists wanting me to walk into the lab and start fiddling around with some big bowl of electrons they had out.
—
Jim Benton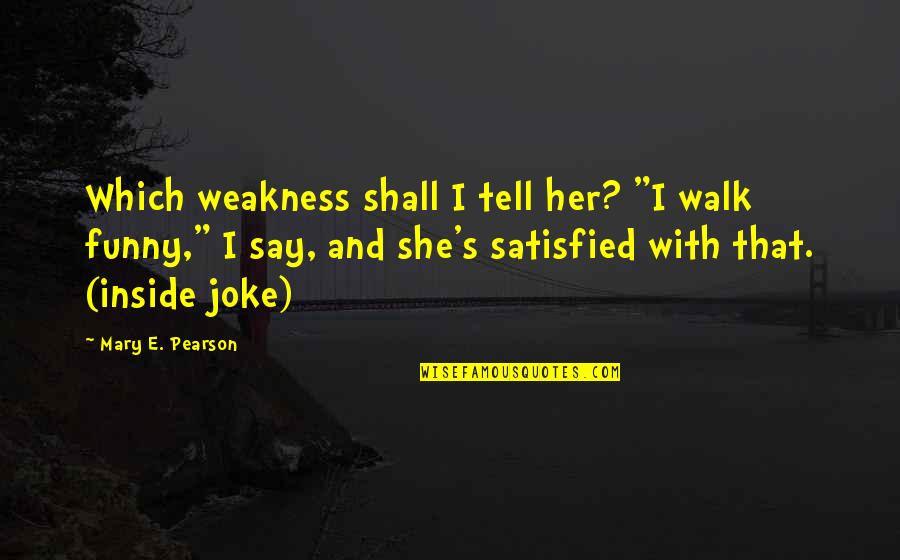 Which weakness shall I tell her? "I walk funny," I say, and she's satisfied with that. (inside joke)
—
Mary E. Pearson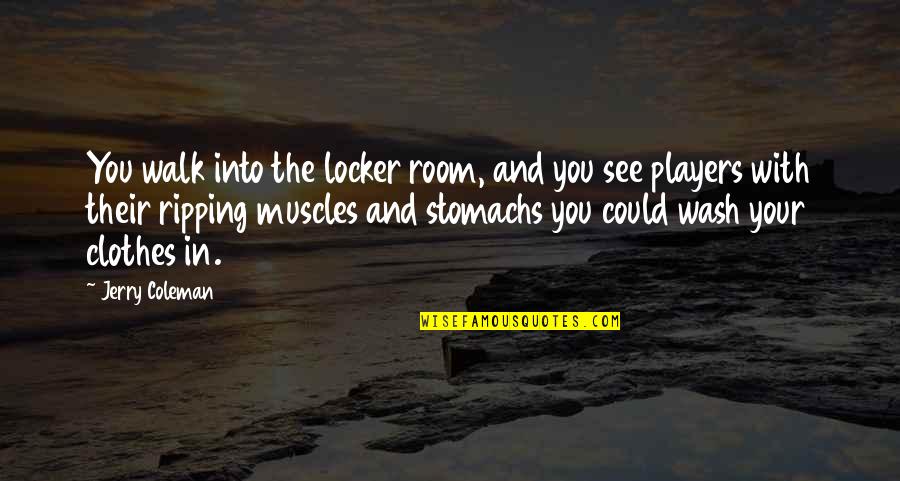 You walk into the locker room, and you see players with their ripping muscles and stomachs you could wash your clothes in.
—
Jerry Coleman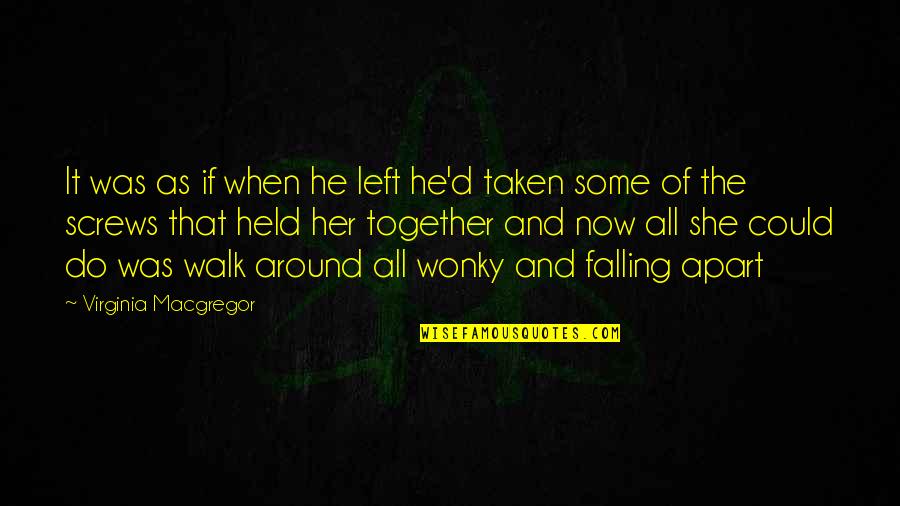 It was as if when he left he'd taken some of the screws that held her together and now all she could do was walk around all wonky and falling apart
—
Virginia Macgregor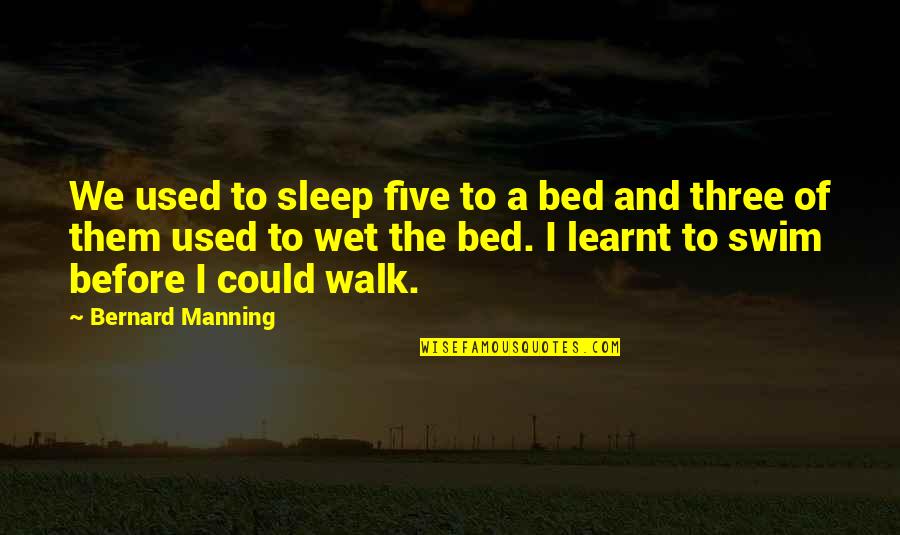 We used to sleep five to a bed and three of them used to wet the bed. I learnt to swim before I could walk.
—
Bernard Manning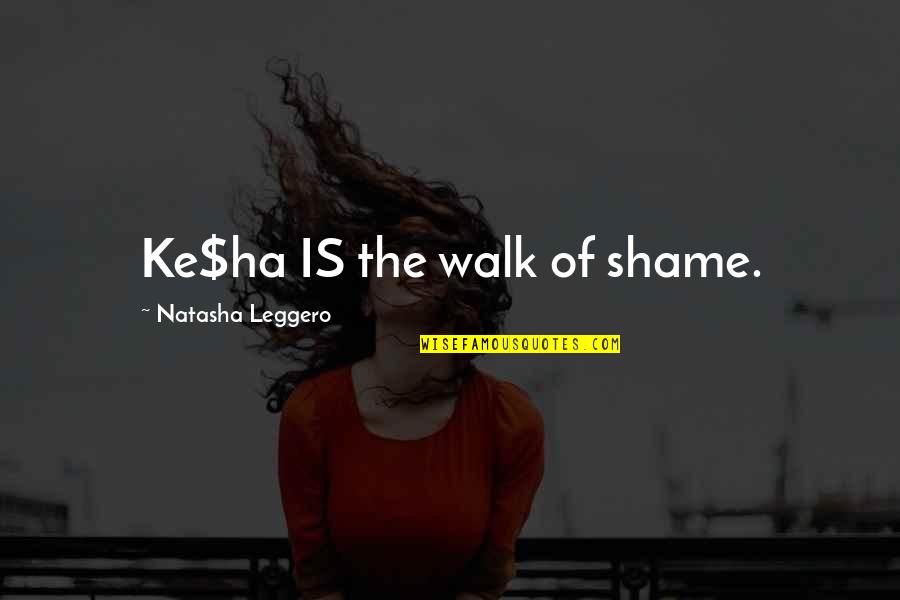 Ke$ha IS the walk of shame.
—
Natasha Leggero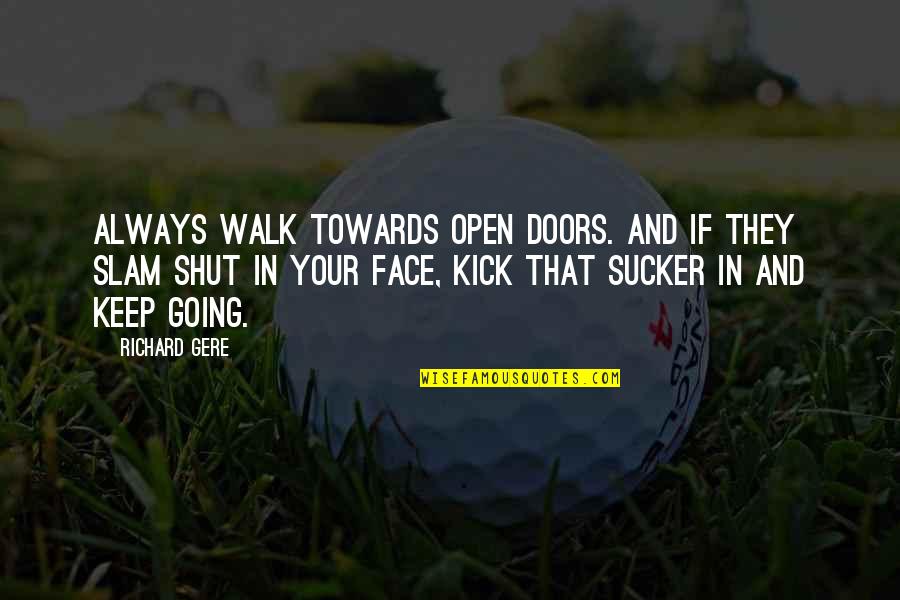 Always walk towards open doors. And if they slam shut in your face, kick that sucker in and keep going.
—
Richard Gere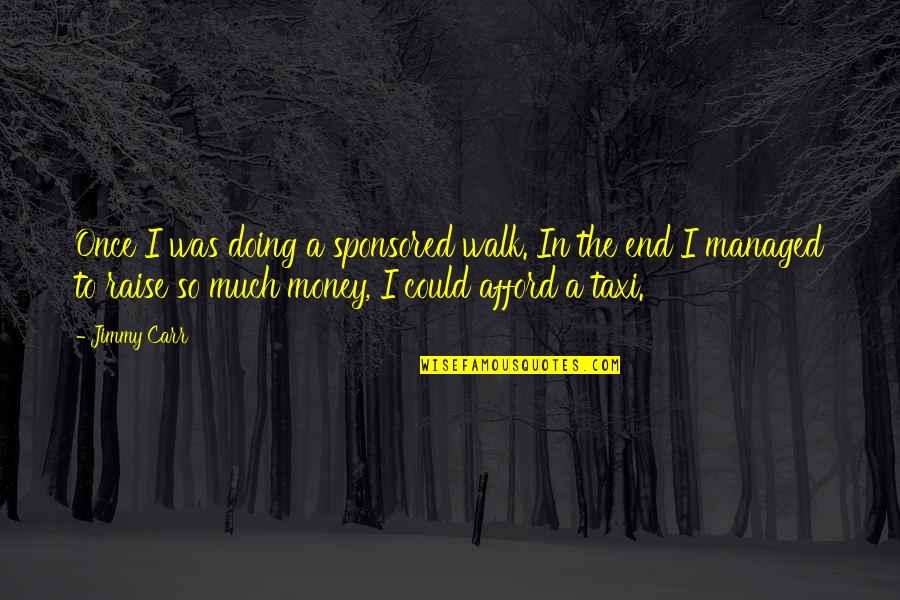 Once I was doing a sponsored walk. In the end I managed to raise so much money, I could afford a taxi.
—
Jimmy Carr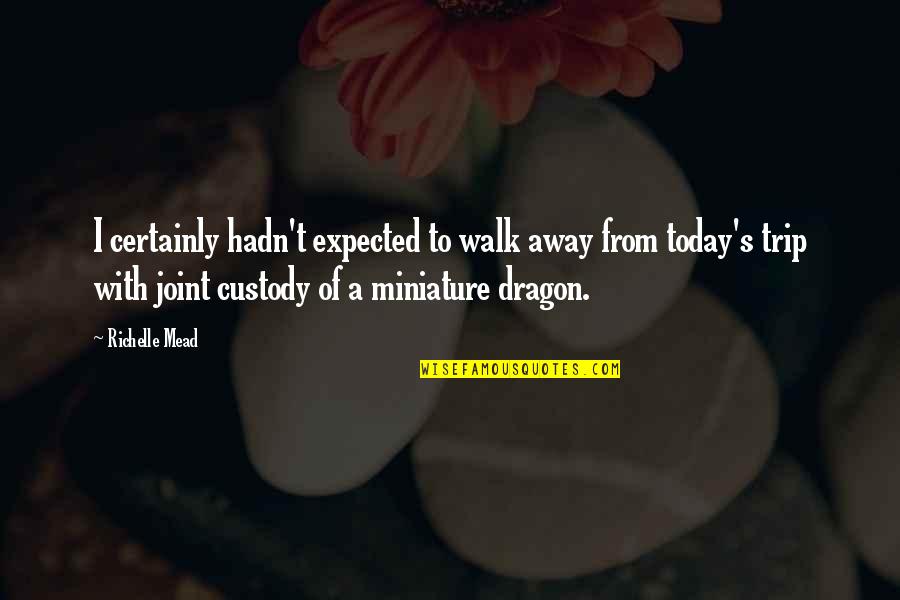 I certainly hadn't expected to walk away from today's trip with joint custody of a miniature dragon.
—
Richelle Mead
I love how people walk around with crucifixes, skullcaps, pointy hats, funny beards and then say 'you should keep your atheism to yourself.' —
Ricky Gervais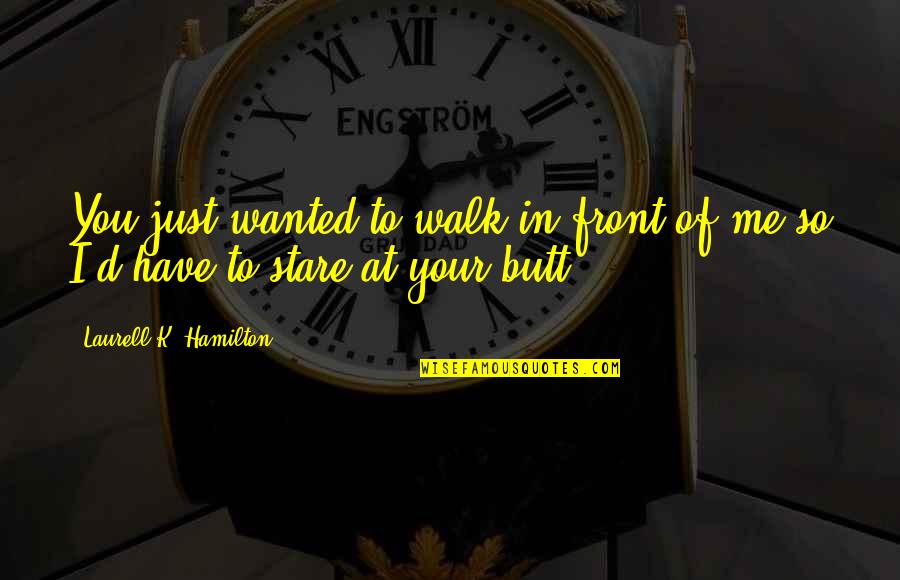 You just wanted to walk in front of me so I'd have to stare at your butt —
Laurell K. Hamilton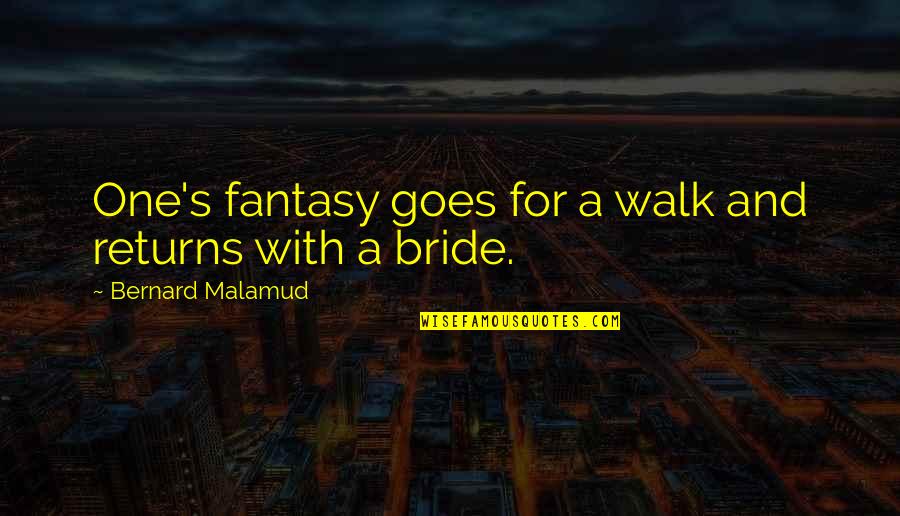 One's fantasy goes for a walk and returns with a bride. —
Bernard Malamud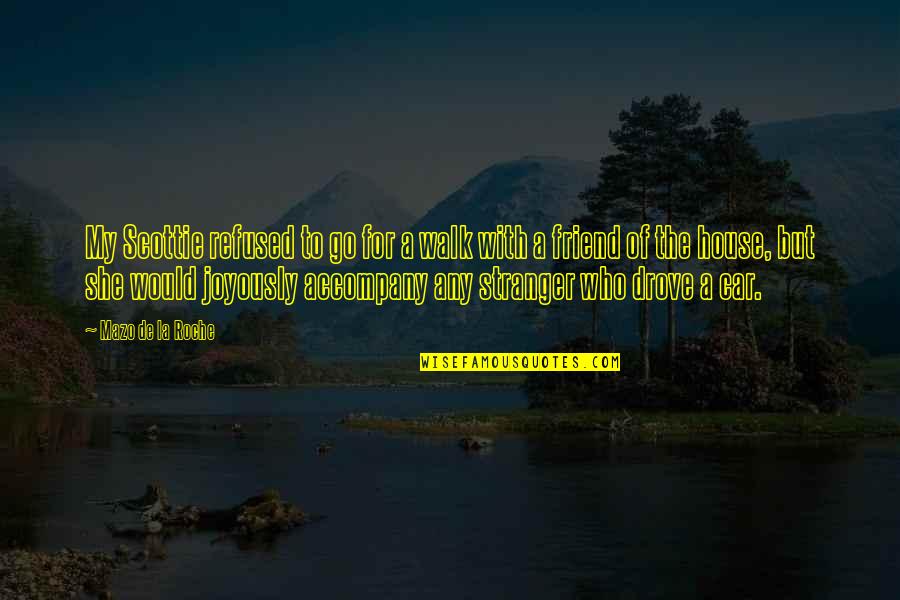 My Scottie refused to go for a walk with a friend of the house, but she would joyously accompany any stranger who drove a car. —
Mazo De La Roche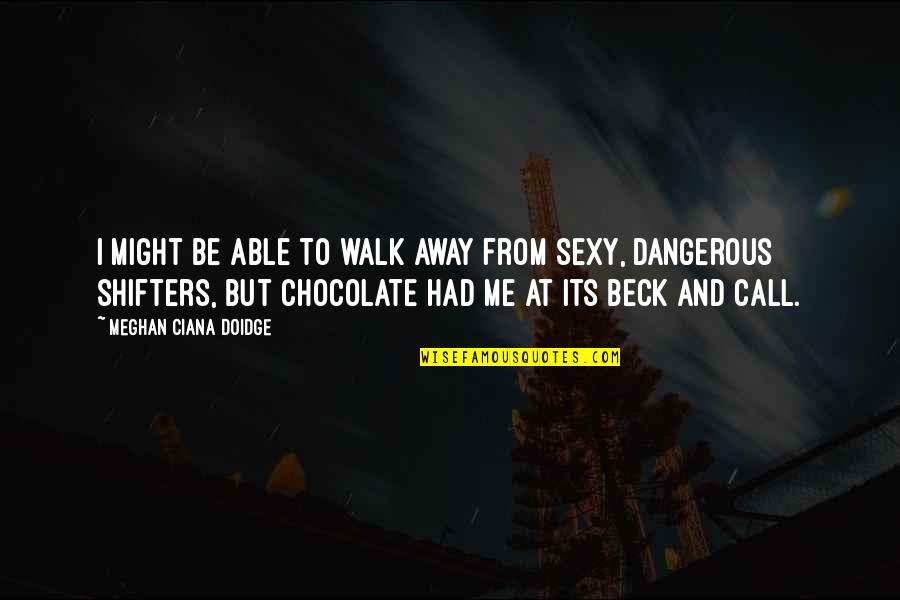 I might be able to walk away from sexy, dangerous shifters, but chocolate had me at its beck and call. —
Meghan Ciana Doidge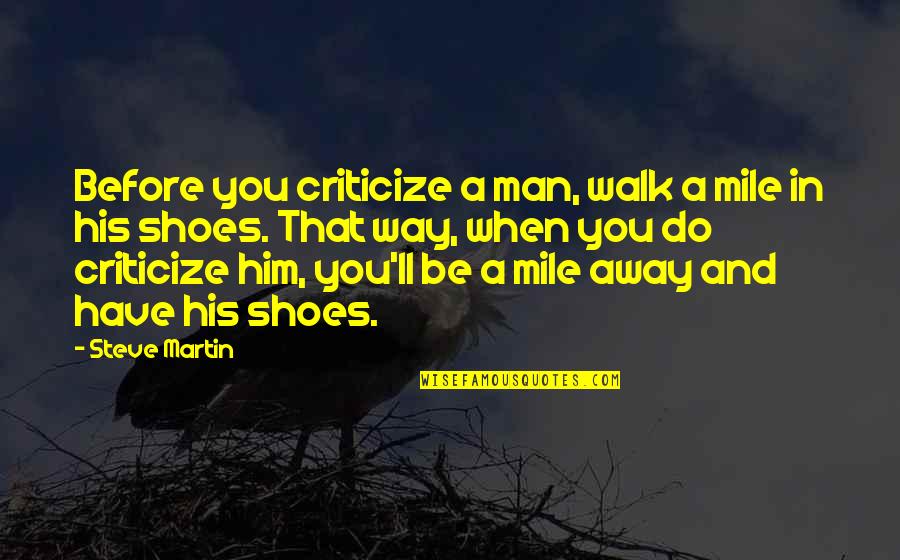 Before you criticize a man, walk a mile in his shoes. That way, when you do criticize him, you'll be a mile away and have his shoes. —
Steve Martin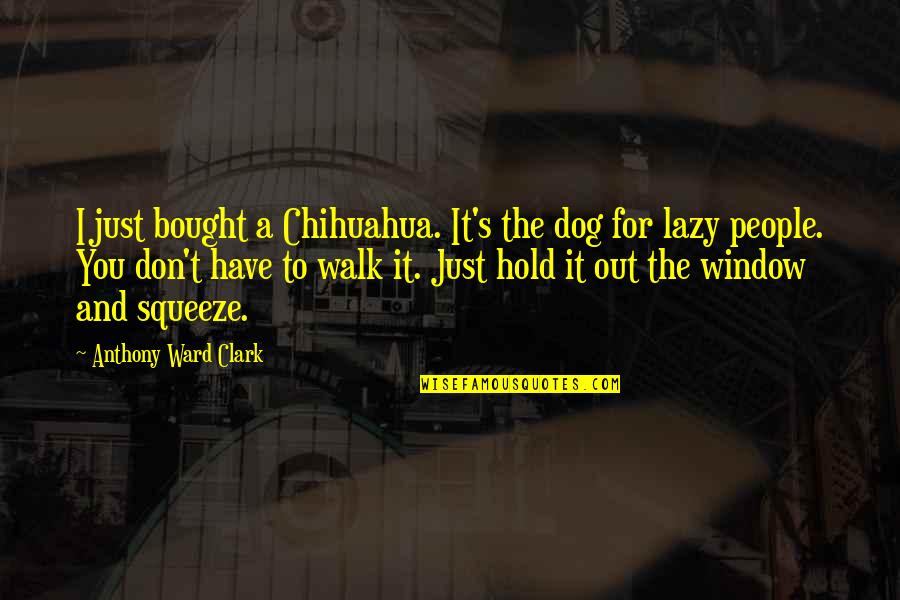 I just bought a Chihuahua. It's the dog for lazy people. You don't have to walk it. Just hold it out the window and squeeze. —
Anthony Ward Clark
In a blackout, a Polish man was stuck on an escalator for two hours. I asked him, "Why didn't you walk down?" He said, "because I was going up!" —
Henny Youngman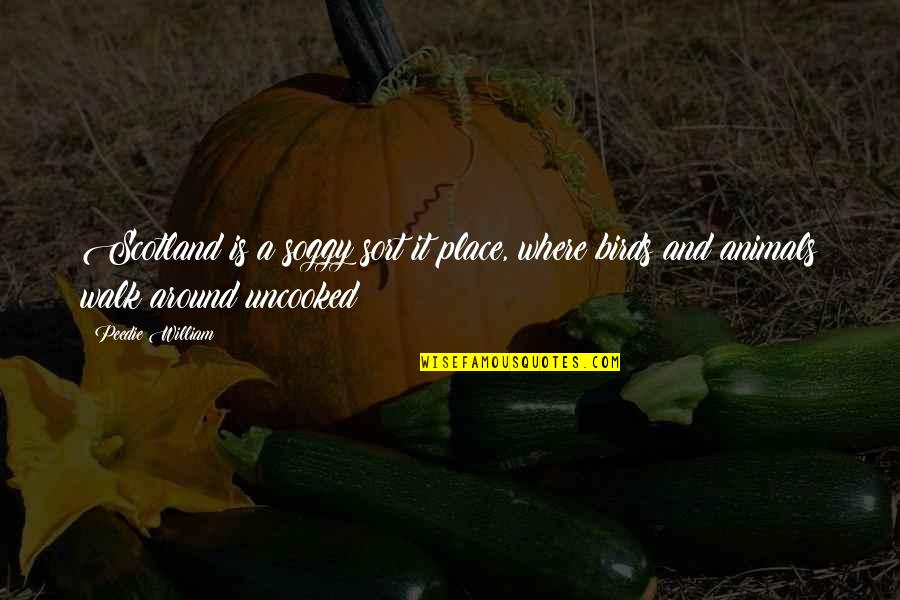 Scotland is a soggy sort it place, where birds and animals walk around uncooked —
Peedie William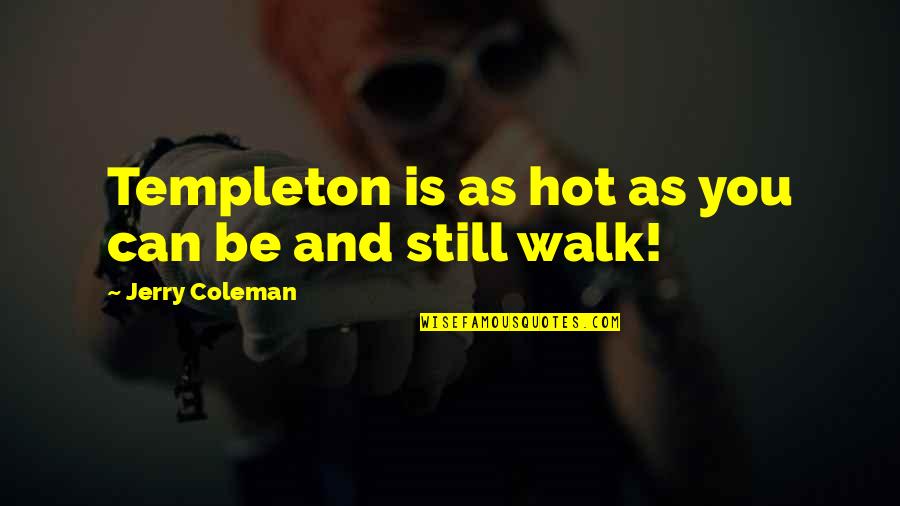 Templeton is as hot as you can be and still walk! —
Jerry Coleman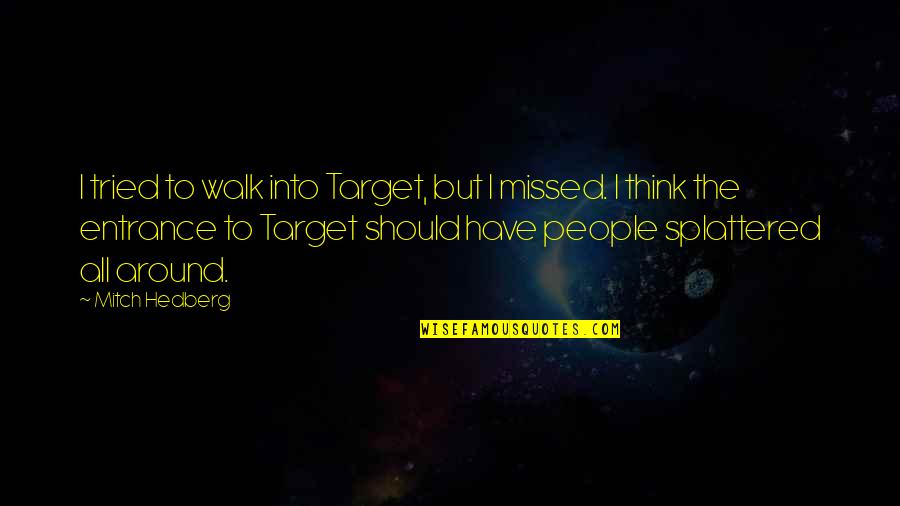 I tried to walk into Target, but I missed. I think the entrance to Target should have people splattered all around. —
Mitch Hedberg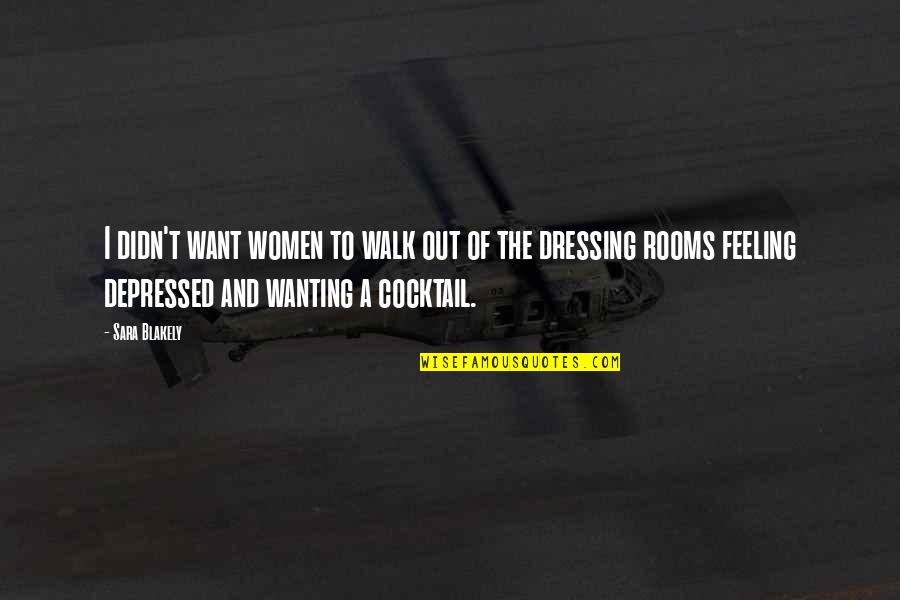 I didn't want women to walk out of the dressing rooms feeling depressed and wanting a cocktail. —
Sara Blakely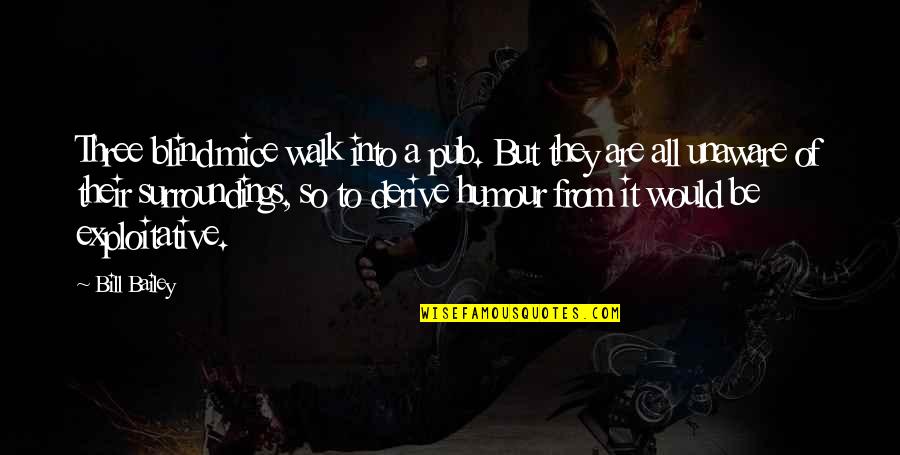 Three blind mice walk into a pub. But they are all unaware of their surroundings, so to derive humour from it would be exploitative. —
Bill Bailey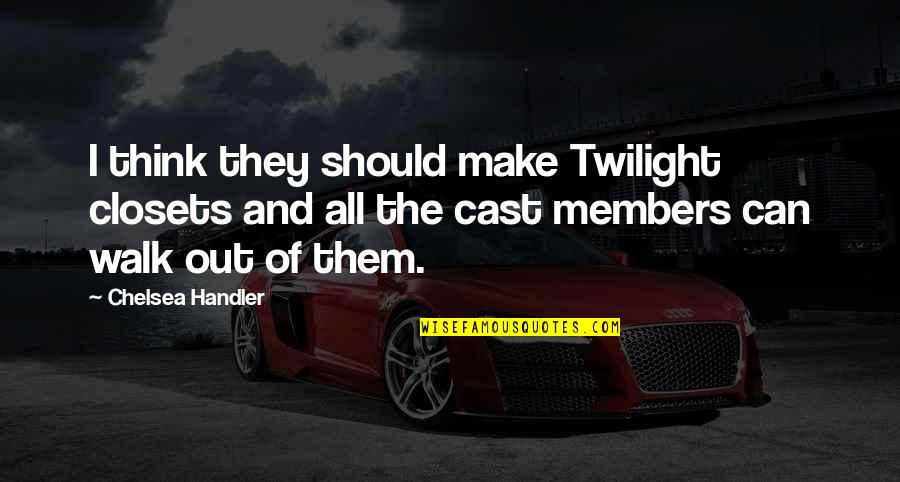 I think they should make Twilight closets and all the cast members can walk out of them. —
Chelsea Handler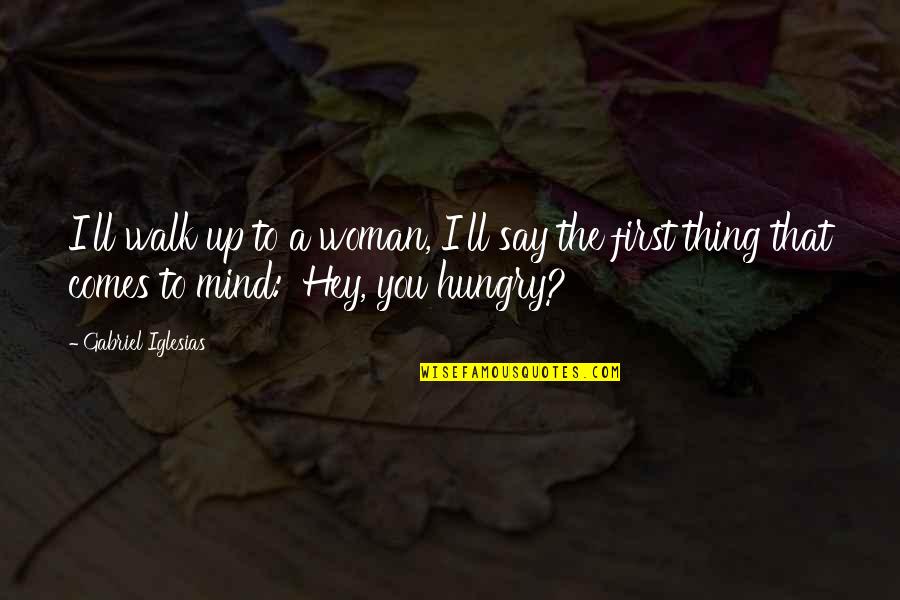 I'll walk up to a woman, I'll say the first thing that comes to mind: 'Hey, you hungry?' —
Gabriel Iglesias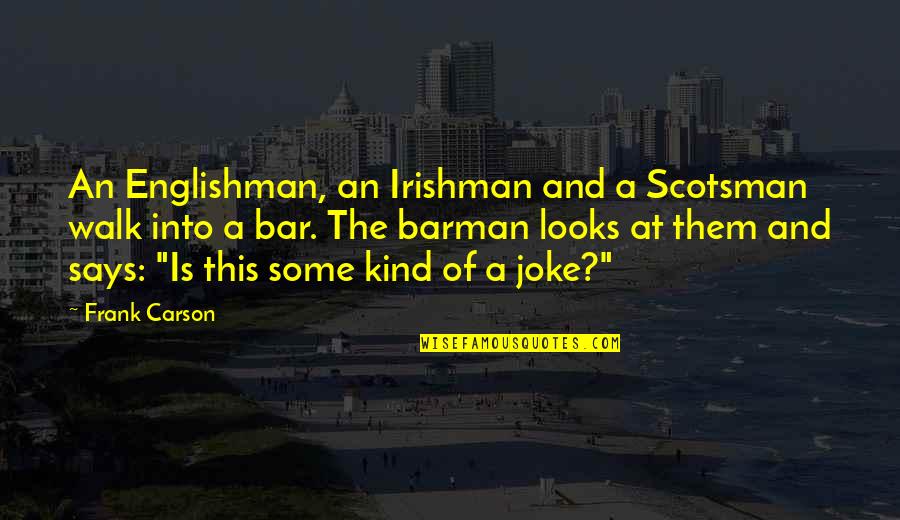 An Englishman, an Irishman and a Scotsman walk into a bar. The barman looks at them and says: "Is this some kind of a joke?" —
Frank Carson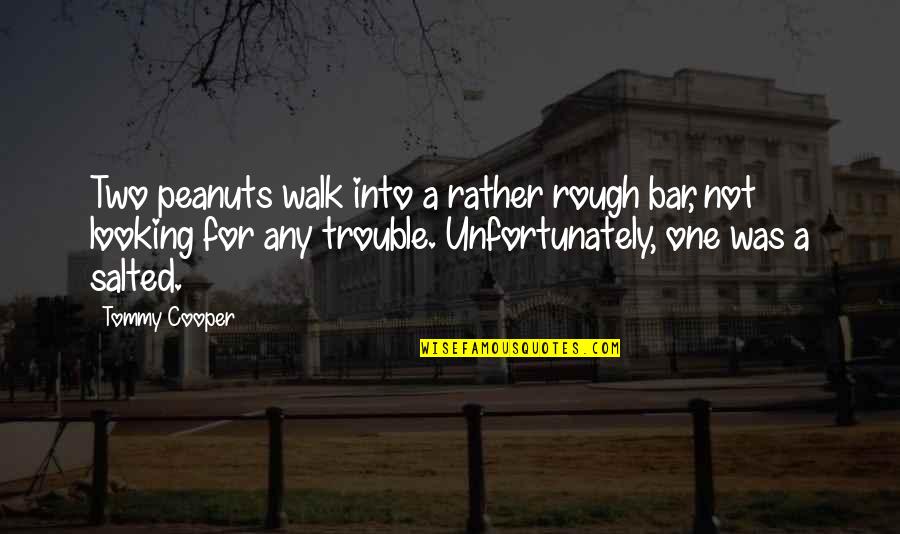 Two peanuts walk into a rather rough bar, not looking for any trouble. Unfortunately, one was a salted. —
Tommy Cooper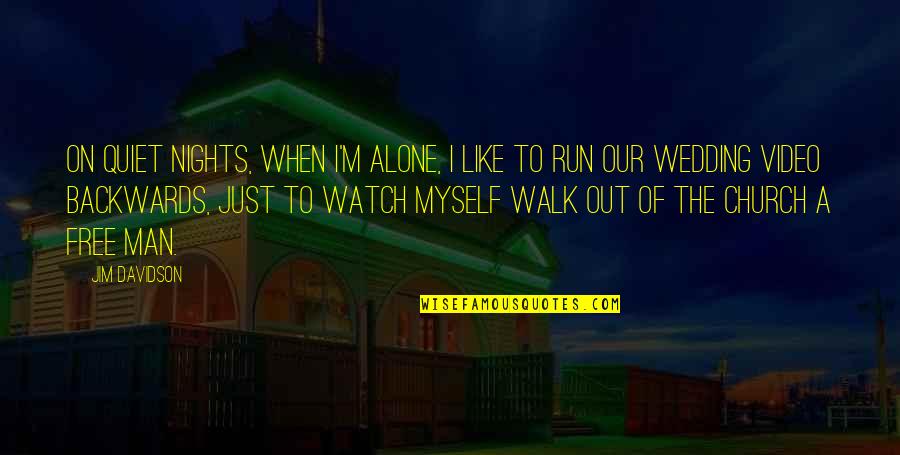 On quiet nights, when I'm alone, I like to run our wedding video backwards, just to watch myself walk out of the church a free man. —
Jim Davidson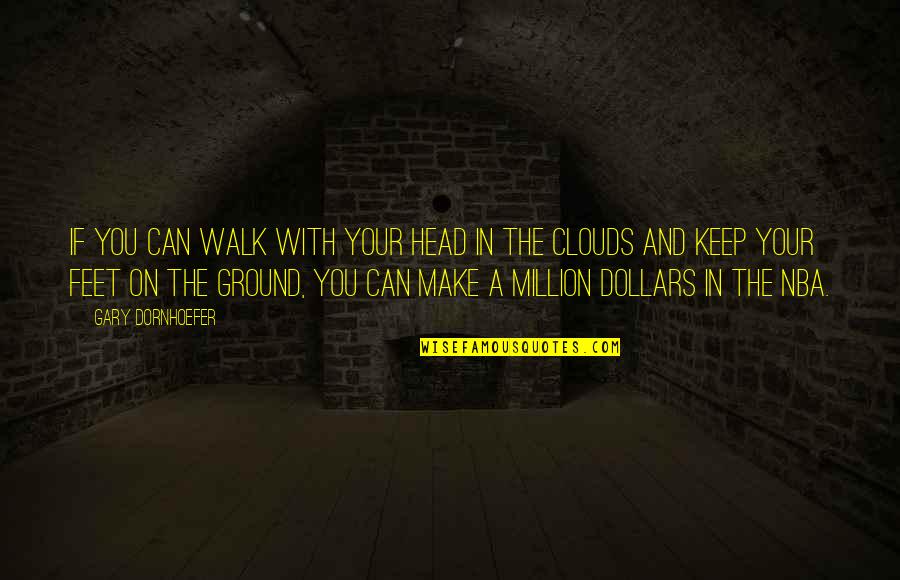 If you can walk with your head in the clouds and keep your feet on the ground, you can make a million dollars in the NBA. —
Gary Dornhoefer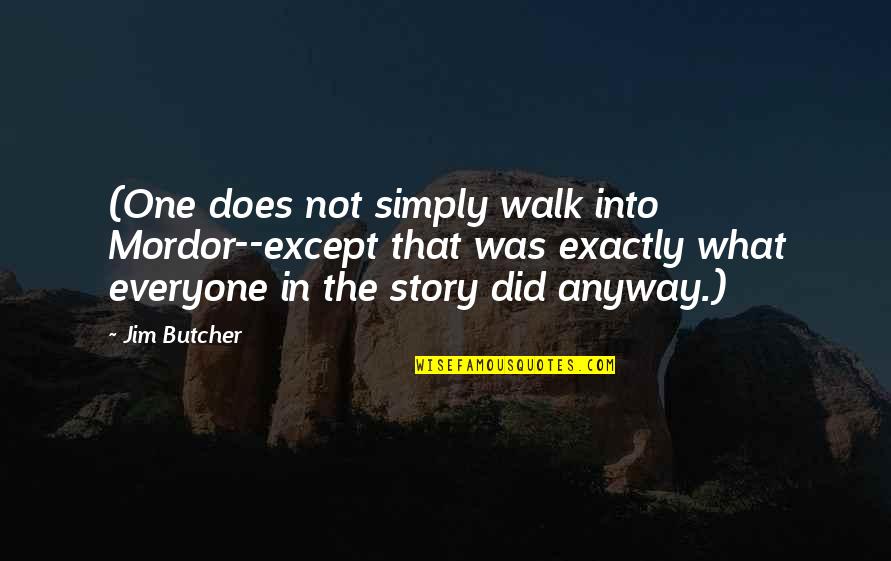 (One does not simply walk into Mordor--except that was exactly what everyone in the story did anyway.) —
Jim Butcher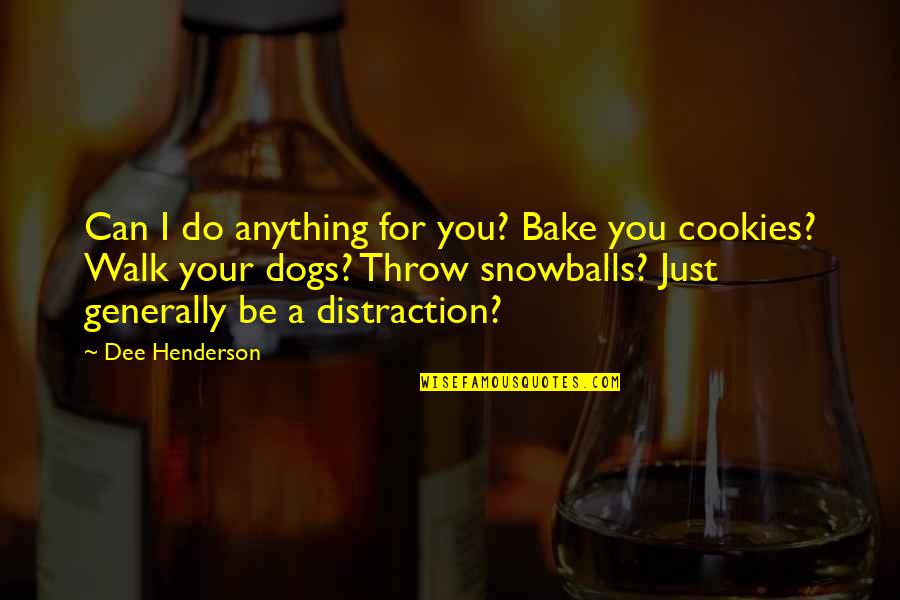 Can I do anything for you? Bake you cookies? Walk your dogs? Throw snowballs? Just generally be a distraction? —
Dee Henderson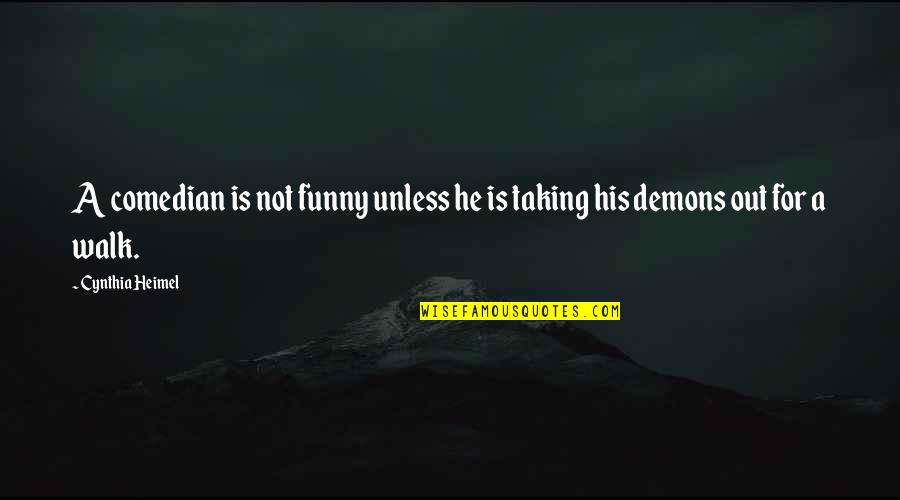 A comedian is not funny unless he is taking his demons out for a walk. —
Cynthia Heimel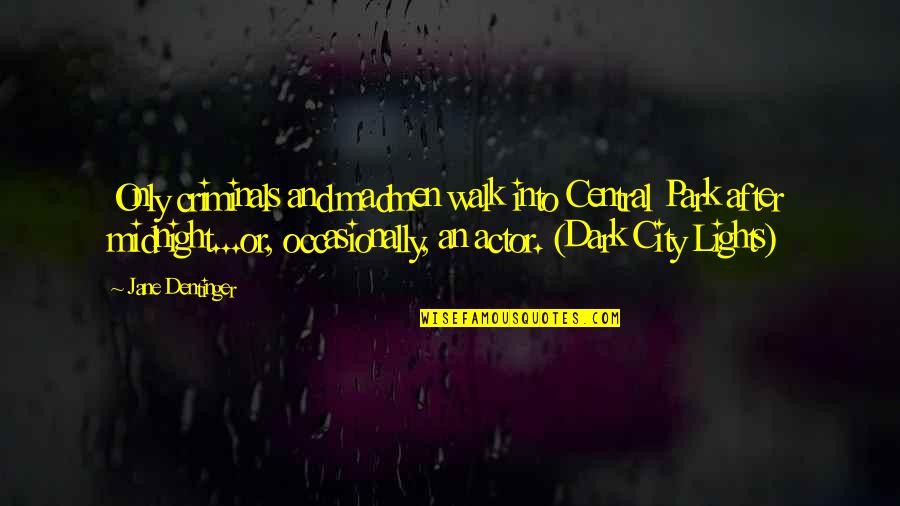 Only criminals and madmen walk into Central Park after midnight...or, occasionally, an actor. (Dark City Lights) —
Jane Dentinger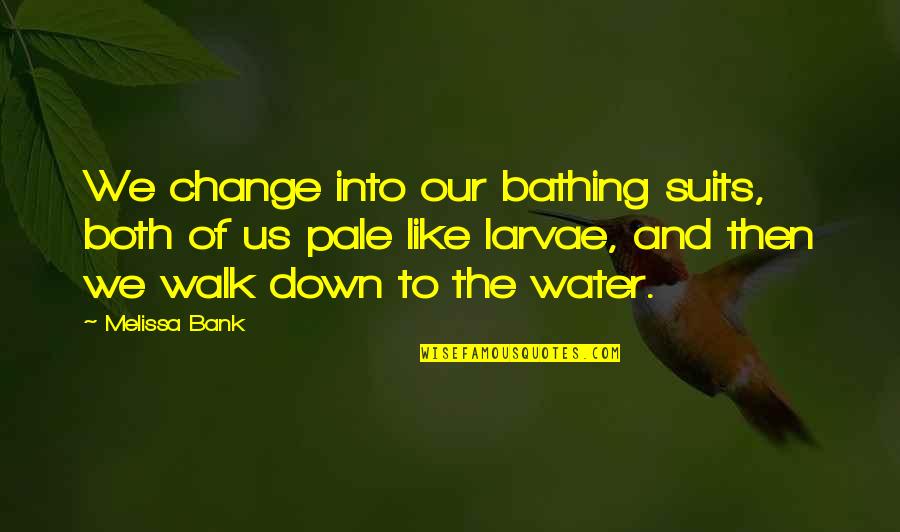 We change into our bathing suits, both of us pale like larvae, and then we walk down to the water. —
Melissa Bank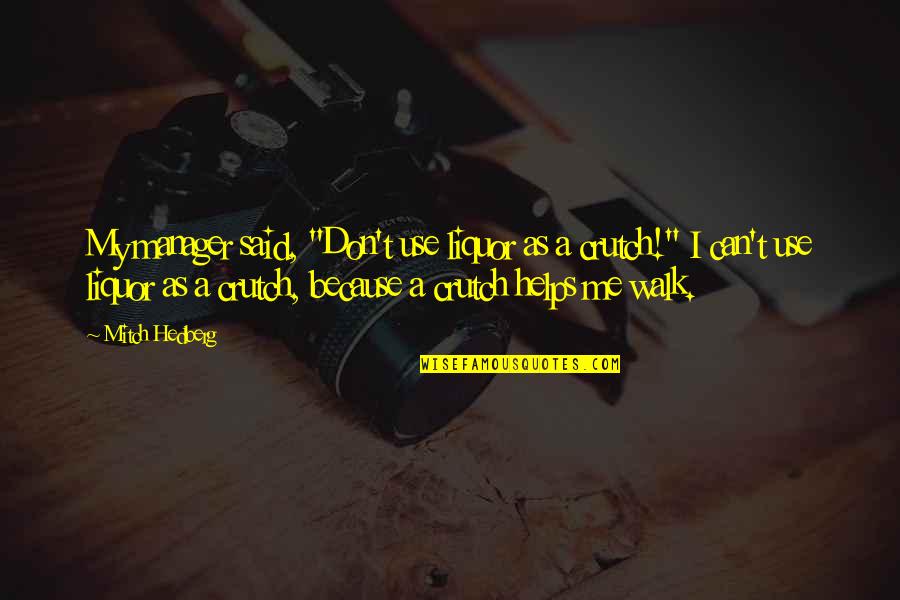 My manager said, "Don't use liquor as a crutch!" I can't use liquor as a crutch, because a crutch helps me walk. —
Mitch Hedberg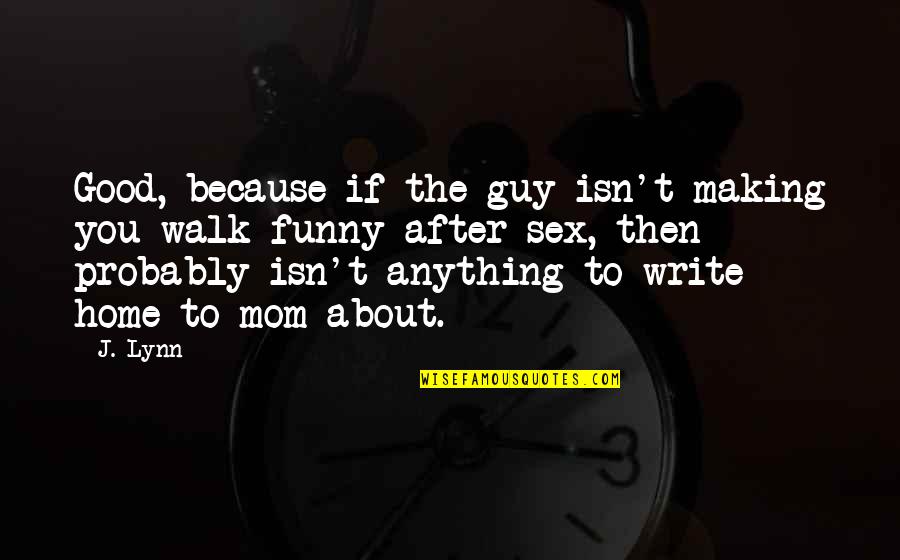 Good, because if the guy isn't making you walk funny after sex, then probably isn't anything to write home to mom about. —
J. Lynn