P.J. Bayliss Quotes
Top 9 wise famous quotes and sayings by P.J. Bayliss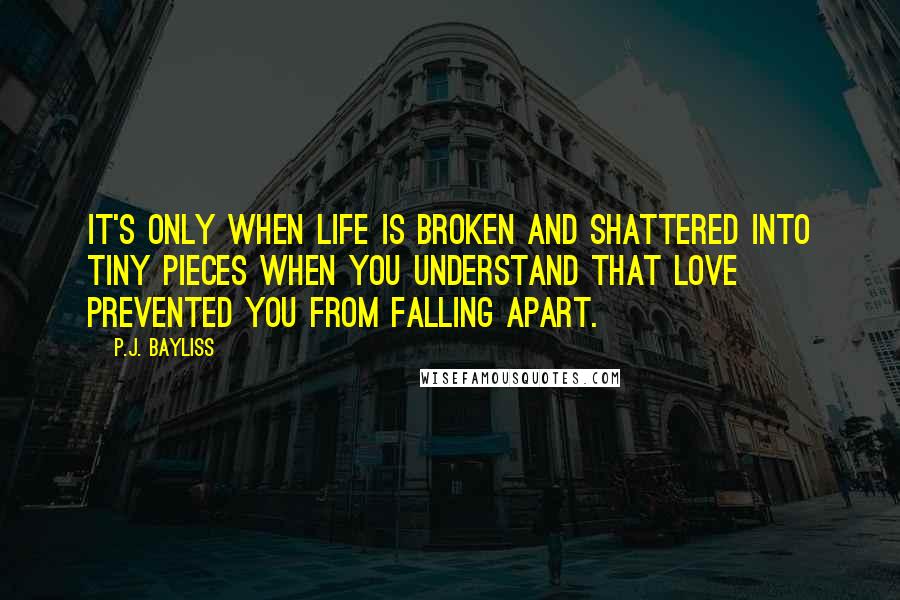 It's only when life is broken and shattered into tiny pieces when you understand that love prevented you from falling apart.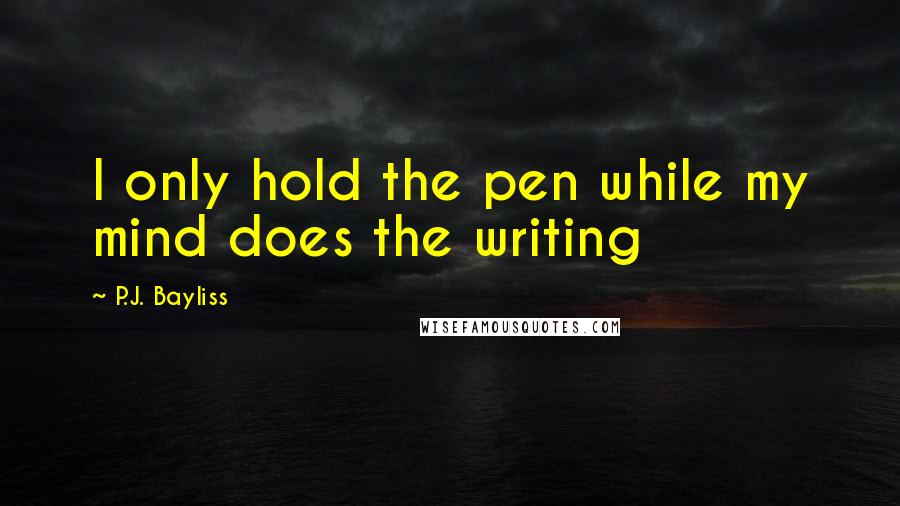 I only hold the pen while my mind does the writing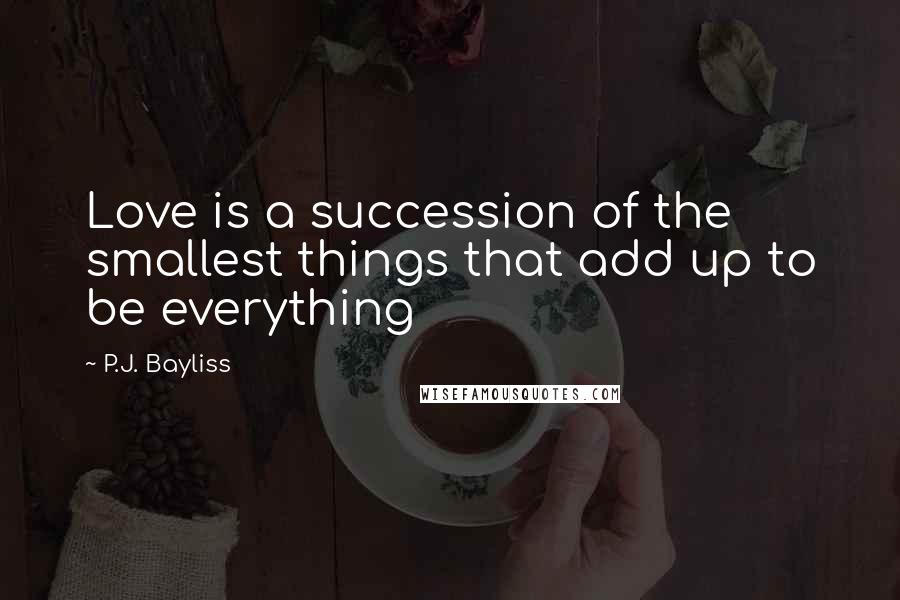 Love is a succession of the smallest things that add up to be everything
You've been on my mind
Wish you were on the tip of my tongue.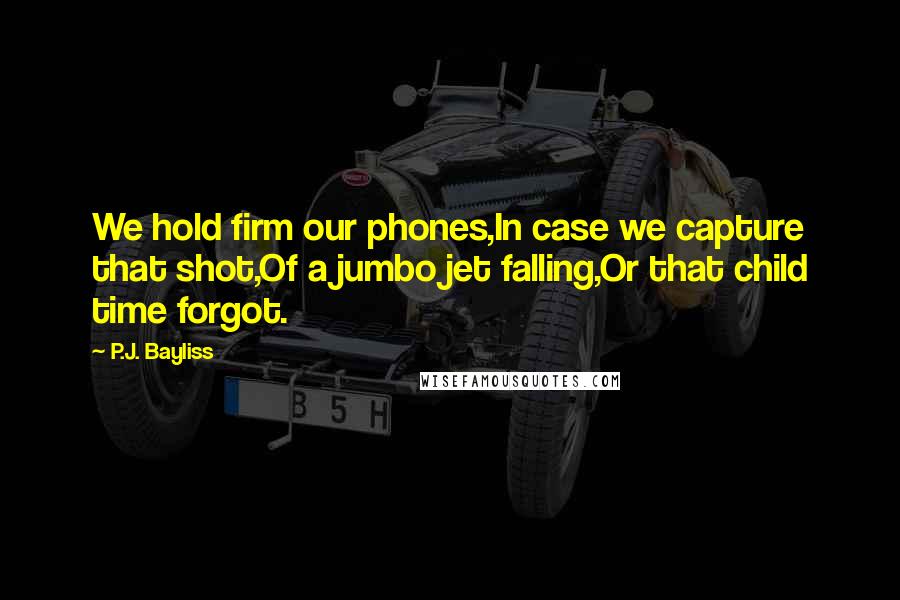 We hold firm our phones,
In case we capture that shot,
Of a jumbo jet falling,
Or that child time forgot.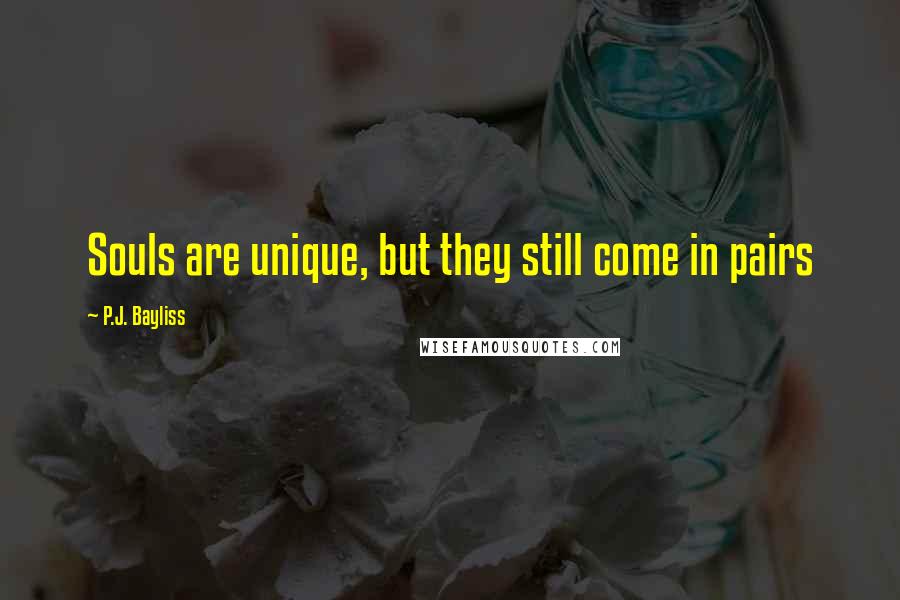 Souls are unique, but they still come in pairs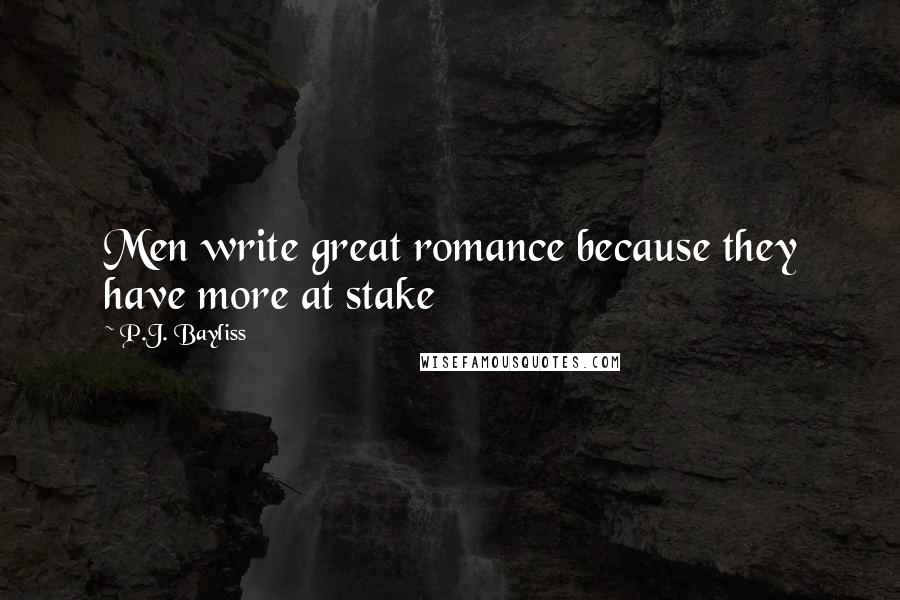 Men write great romance because they have more at stake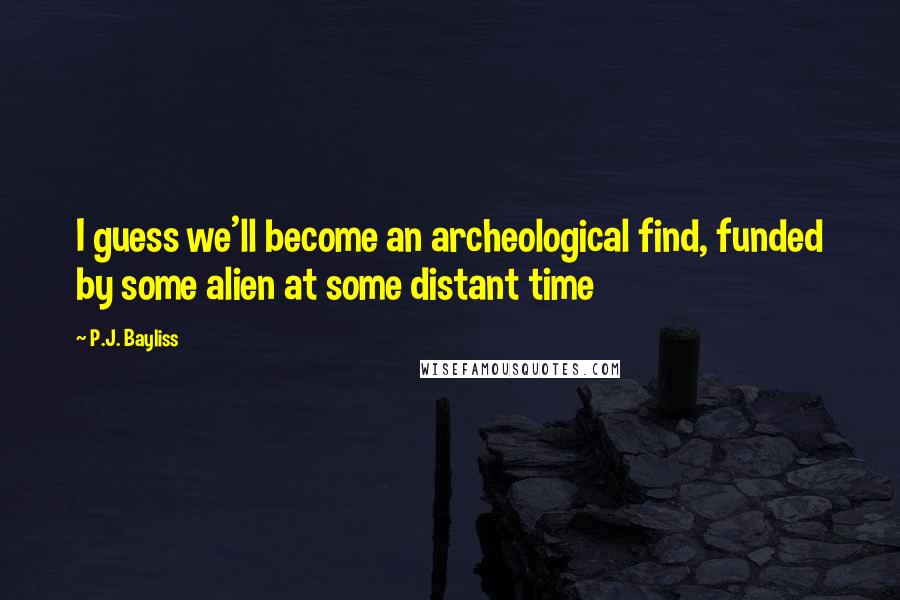 I guess we'll become an archeological find, funded by some alien at some distant time