Karen Hughes Quotes
Top 14 wise famous quotes and sayings by Karen Hughes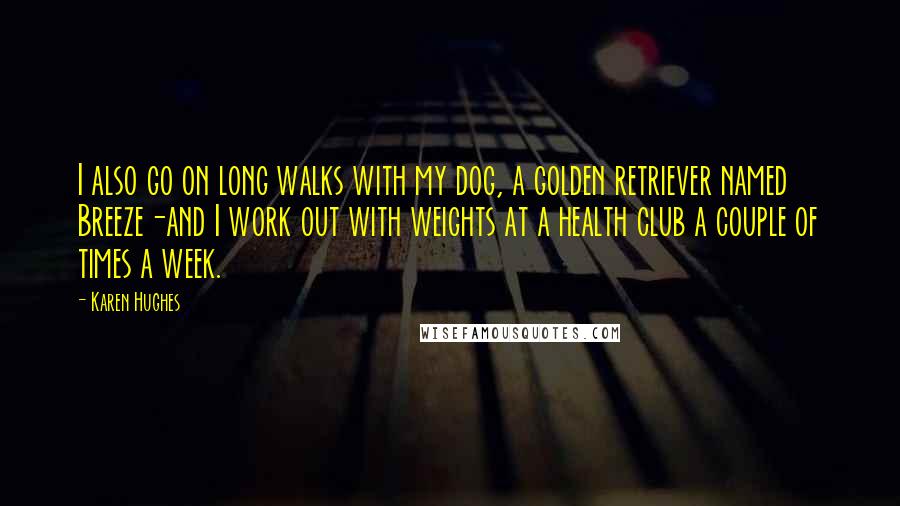 I also go on long walks with my dog, a golden retriever named Breeze-and I work out with weights at a health club a couple of times a week.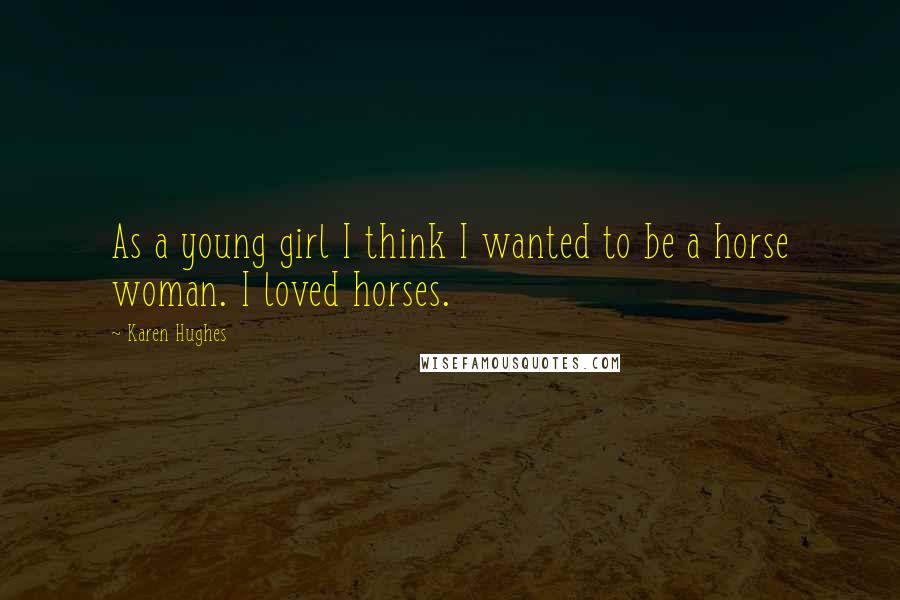 As a young girl I think I wanted to be a horse woman. I loved horses.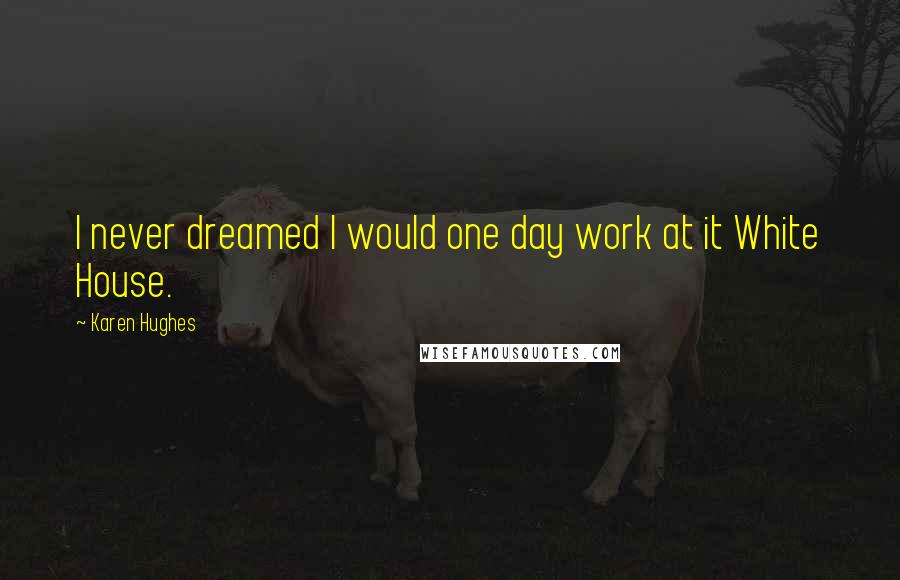 I never dreamed I would one day work at it White House.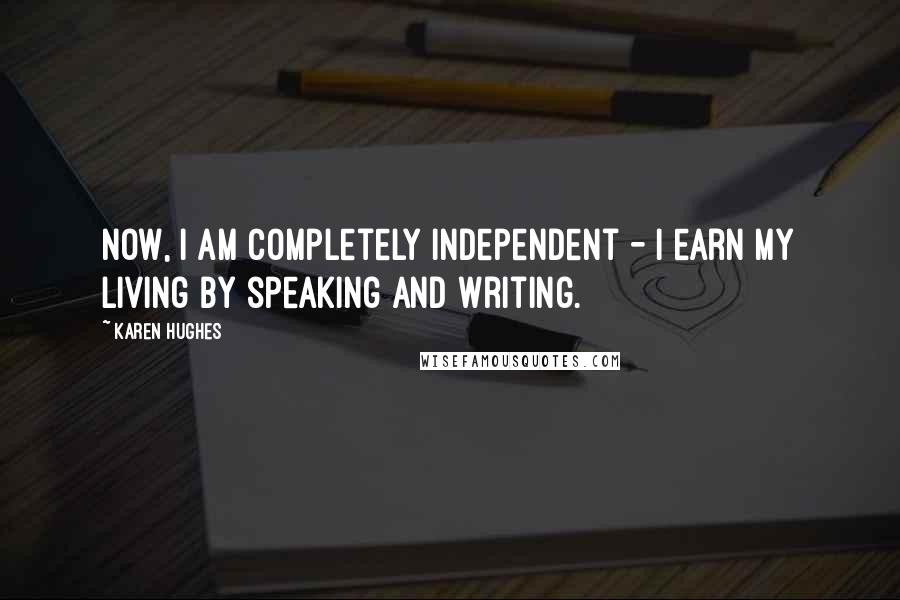 Now, I am completely independent - I earn my living by speaking and writing.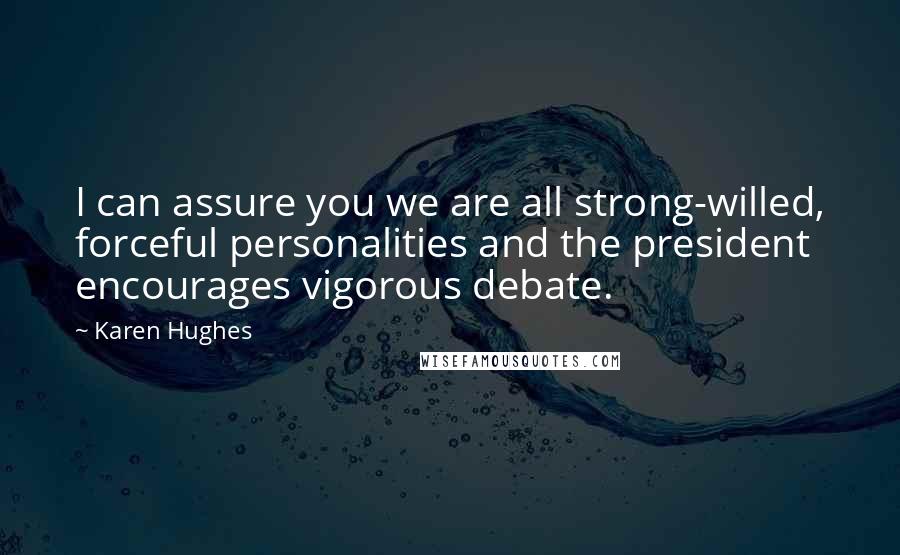 I can assure you we are all strong-willed, forceful personalities and the president encourages vigorous debate.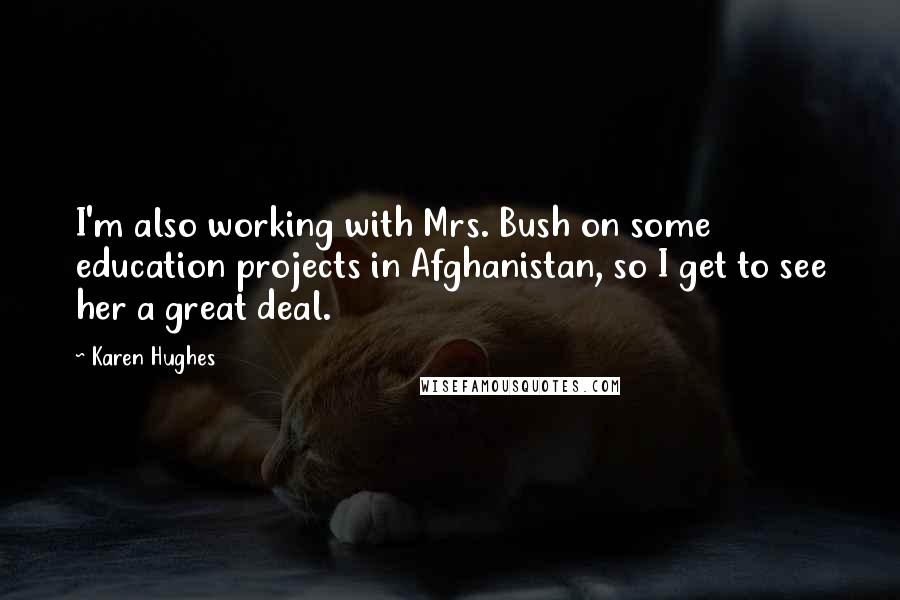 I'm also working with Mrs. Bush on some education projects in Afghanistan, so I get to see her a great deal.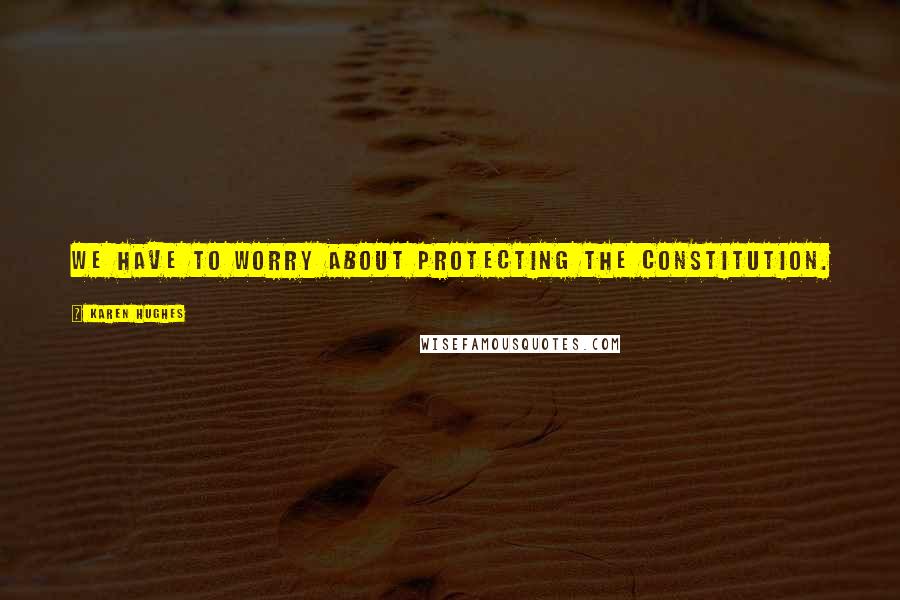 We have to worry about protecting the Constitution.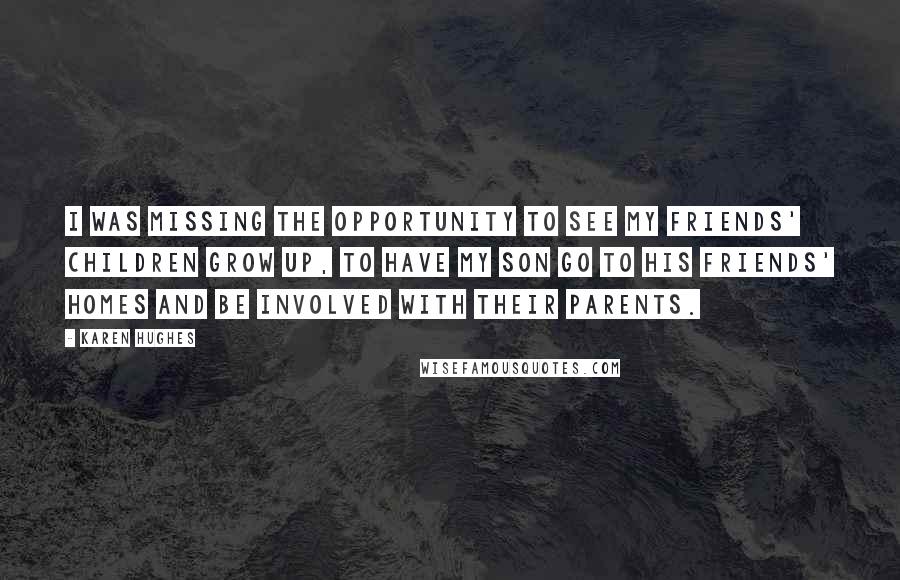 I was missing the opportunity to see my friends' children grow up, to have my son go to his friends' homes and be involved with their parents.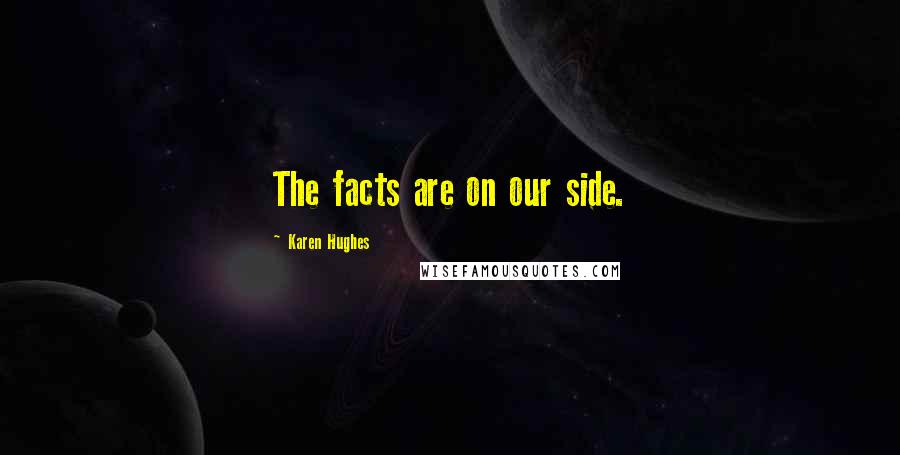 The facts are on our side.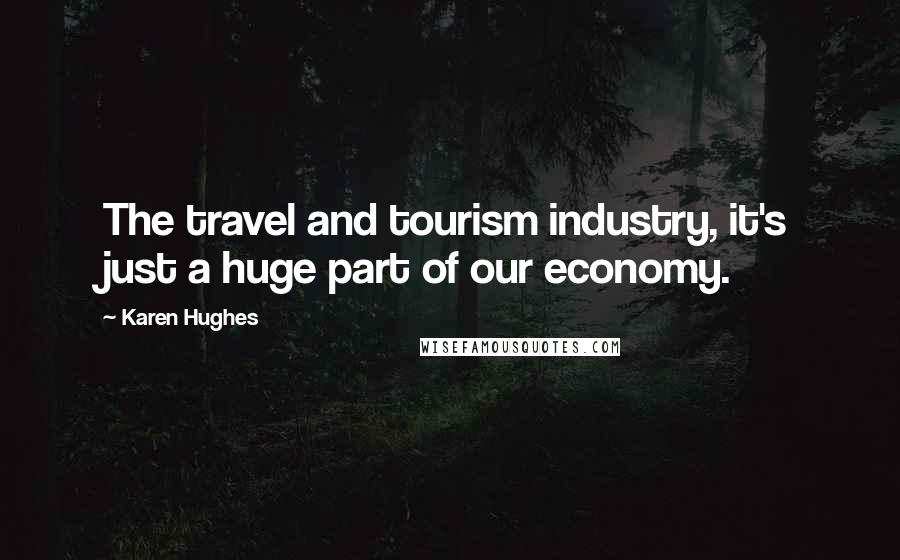 The travel and tourism industry, it's just a huge part of our economy.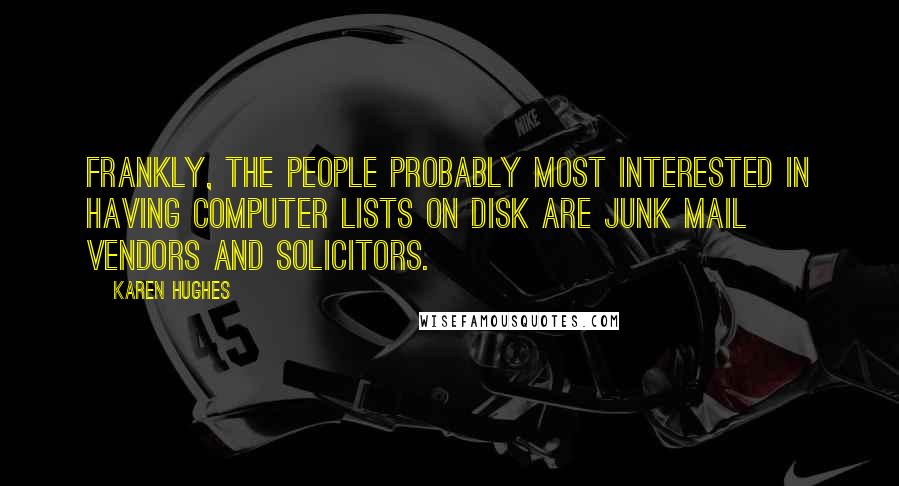 Frankly, the people probably most interested in having computer lists on disk are junk mail vendors and solicitors.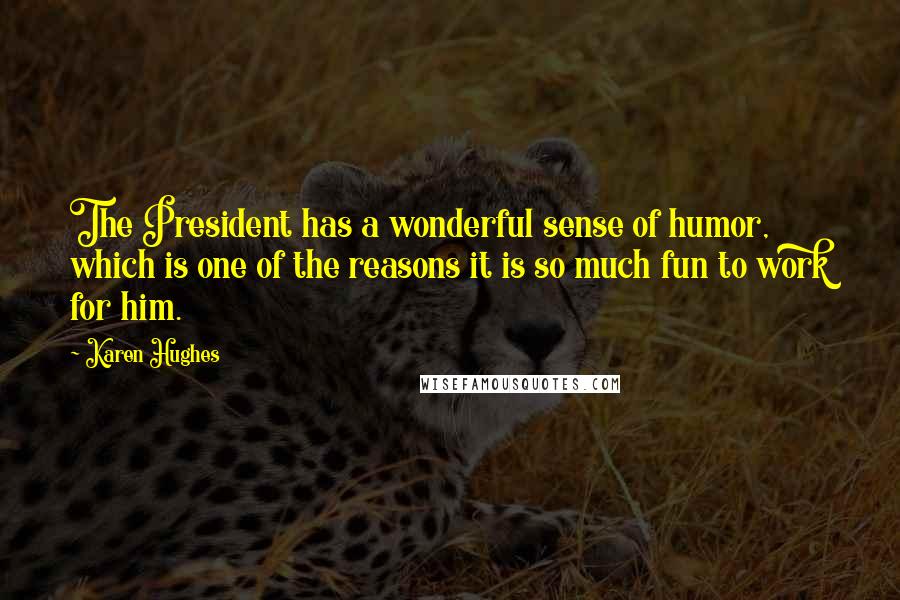 The President has a wonderful sense of humor, which is one of the reasons it is so much fun to work for him.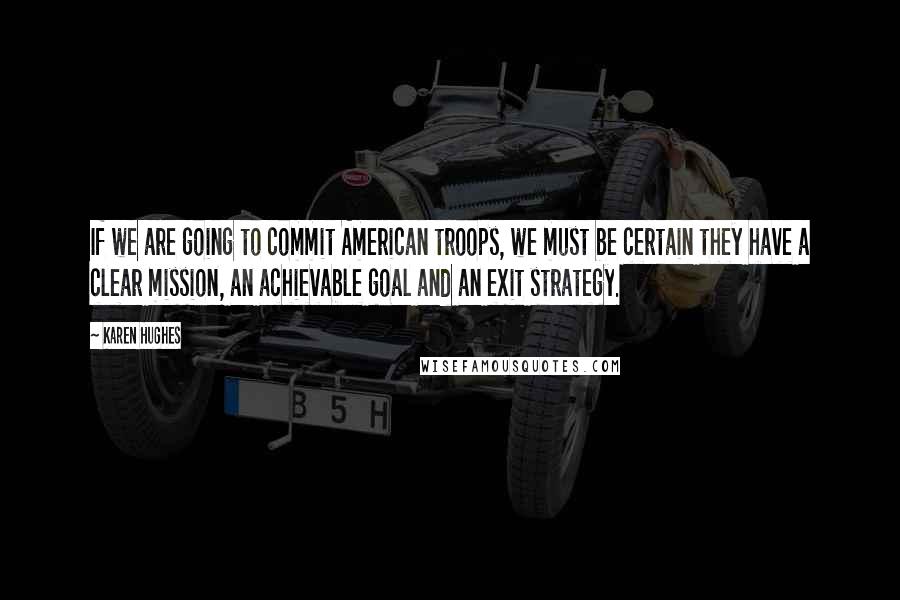 If we are going to commit American troops, we must be certain they have a clear mission, an achievable goal and an exit strategy.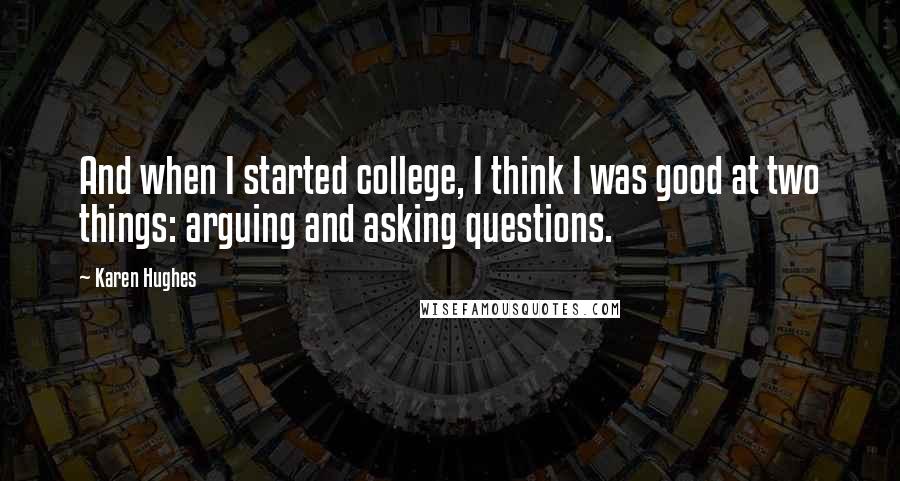 And when I started college, I think I was good at two things: arguing and asking questions.