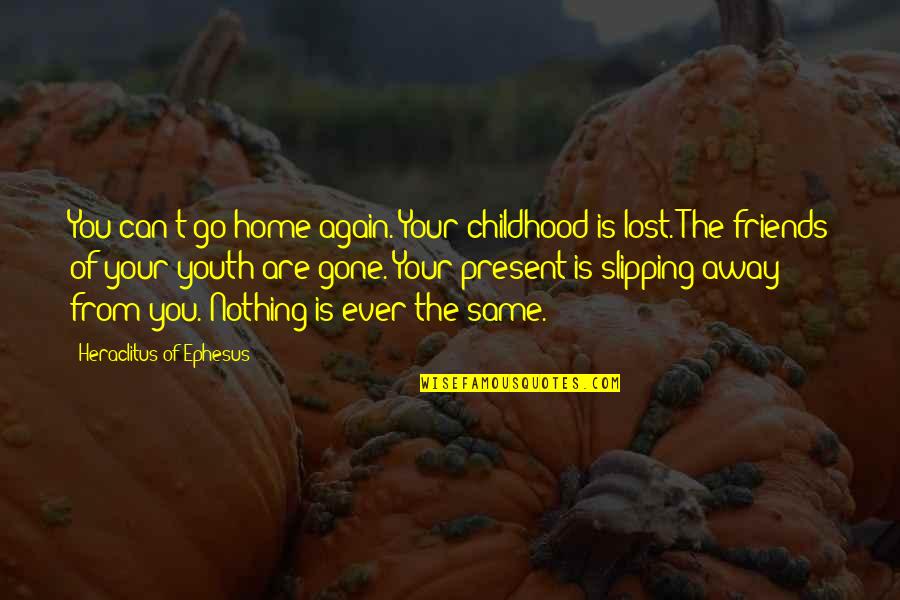 You can't go home again. Your childhood is lost. The friends of your youth are gone. Your present is slipping away from you. Nothing is ever the same.
—
Heraclitus Of Ephesus
Smile! Make them comfortable with your size. Deal with their fears and your fears will go away.
—
Allan Dare Pearce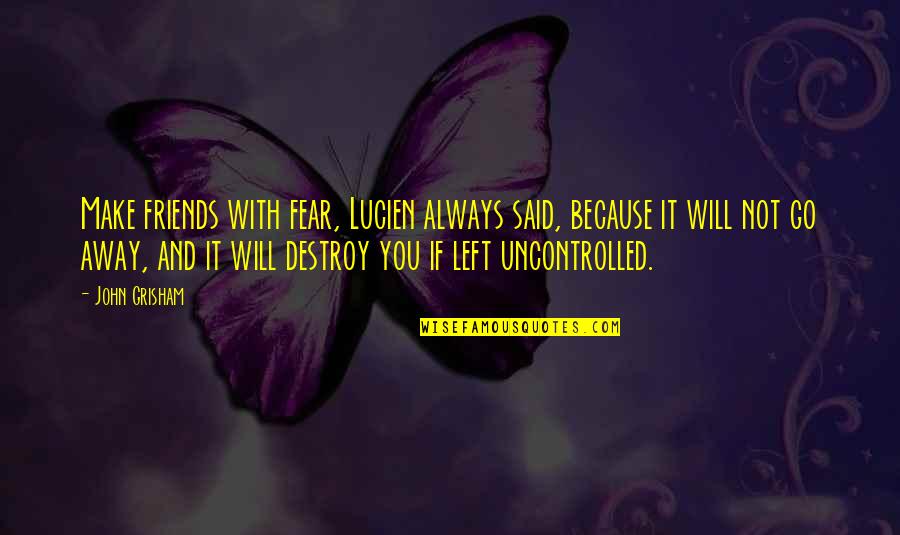 Make friends with fear, Lucien always said, because it will not go away, and it will destroy you if left uncontrolled.
—
John Grisham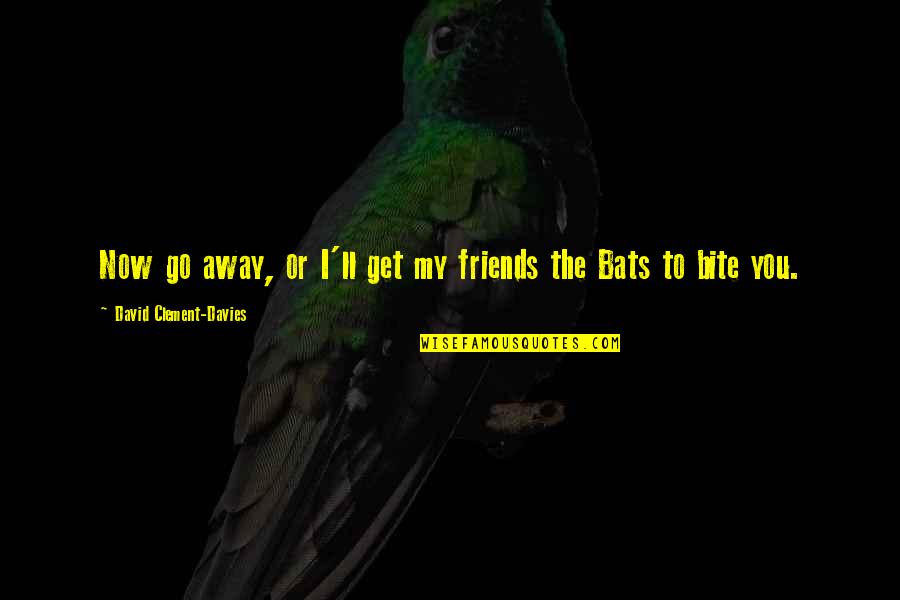 Now go away, or I'll get my friends the Bats to bite you.
—
David Clement-Davies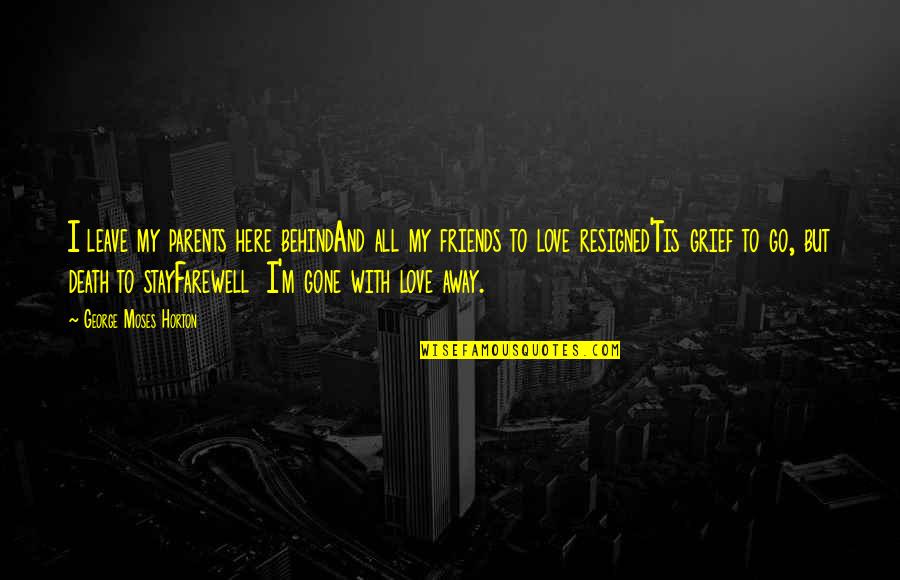 I leave my parents here behind
And all my friends to love resigned
'Tis grief to go, but death to stay
Farewell
I'm gone with love away. —
George Moses Horton
Not the least hard thing to bear when they go from us, these quiet friends, is that they carry away with them so many years of our own lives. —
John Galsworthy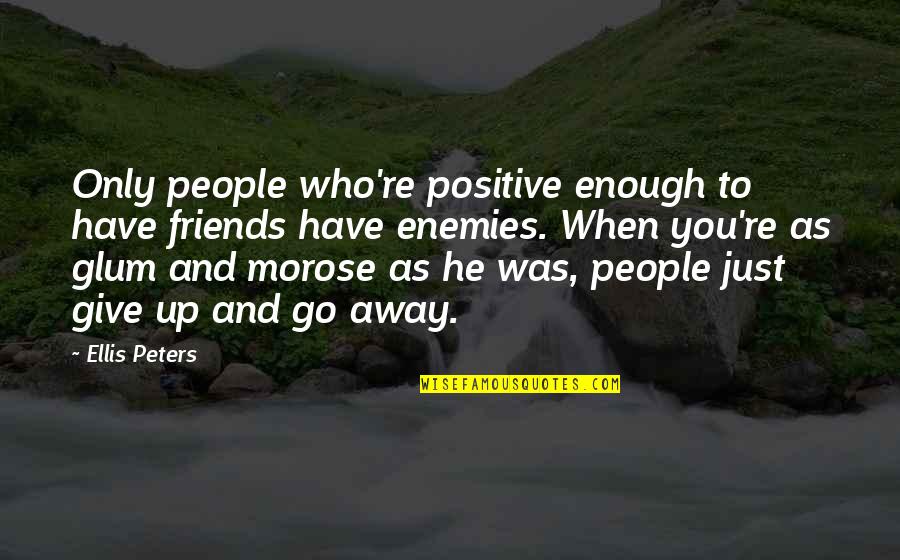 Only people who're positive enough to have friends have enemies. When you're as glum and morose as he was, people just give up and go away. —
Ellis Peters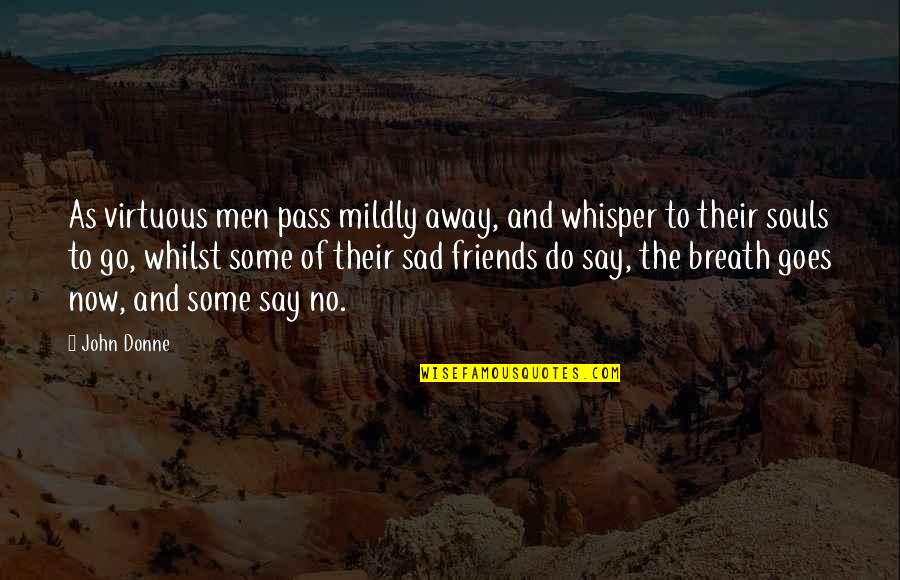 As virtuous men pass mildly away, and whisper to their souls to go, whilst some of their sad friends do say, the breath goes now, and some say no. —
John Donne
Husbands come and go; children come and eventually they go. Friends grow up and move away. But the one thing that's never lost is your sister. —
Gail Sheehy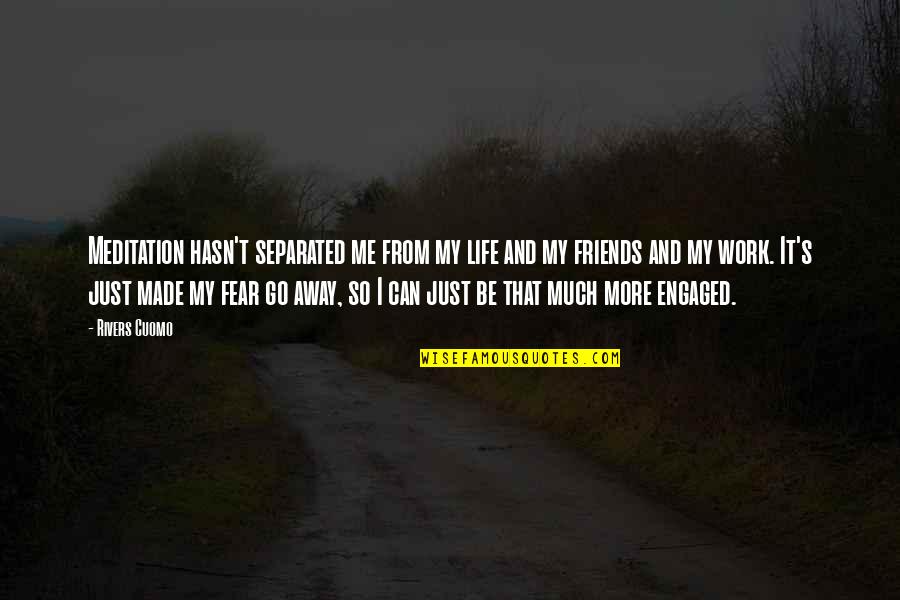 Meditation hasn't separated me from my life and my friends and my work. It's just made my fear go away, so I can just be that much more engaged. —
Rivers Cuomo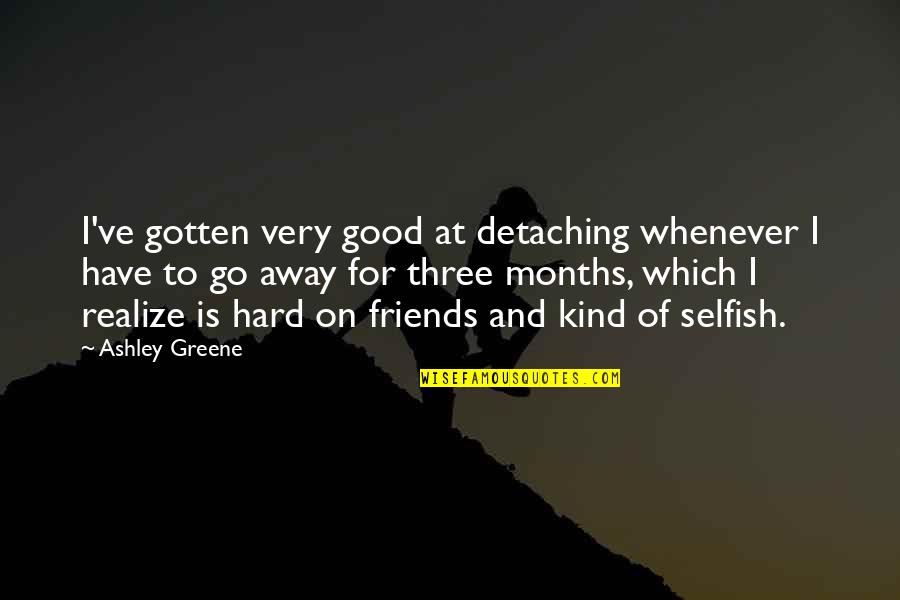 I've gotten very good at detaching whenever I have to go away for three months, which I realize is hard on friends and kind of selfish. —
Ashley Greene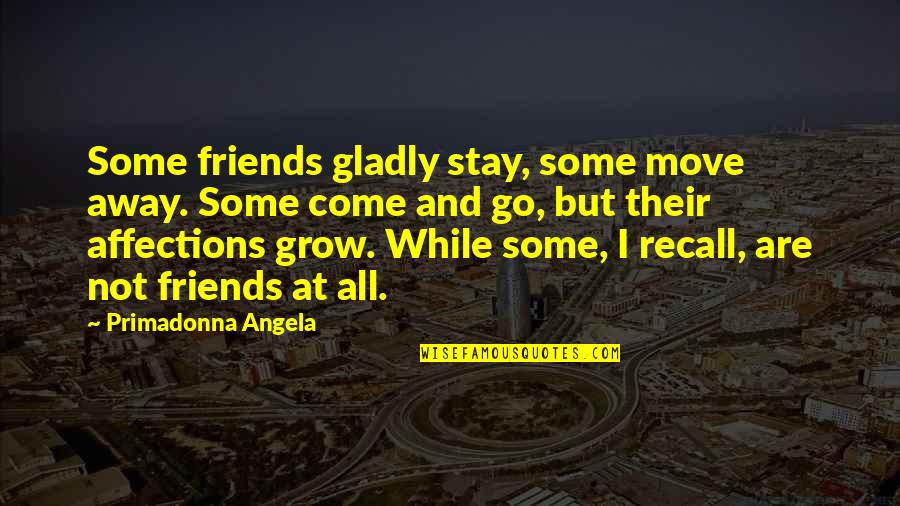 Some friends gladly stay, some move away. Some come and go, but their affections grow. While some, I recall, are not friends at all. —
Primadonna Angela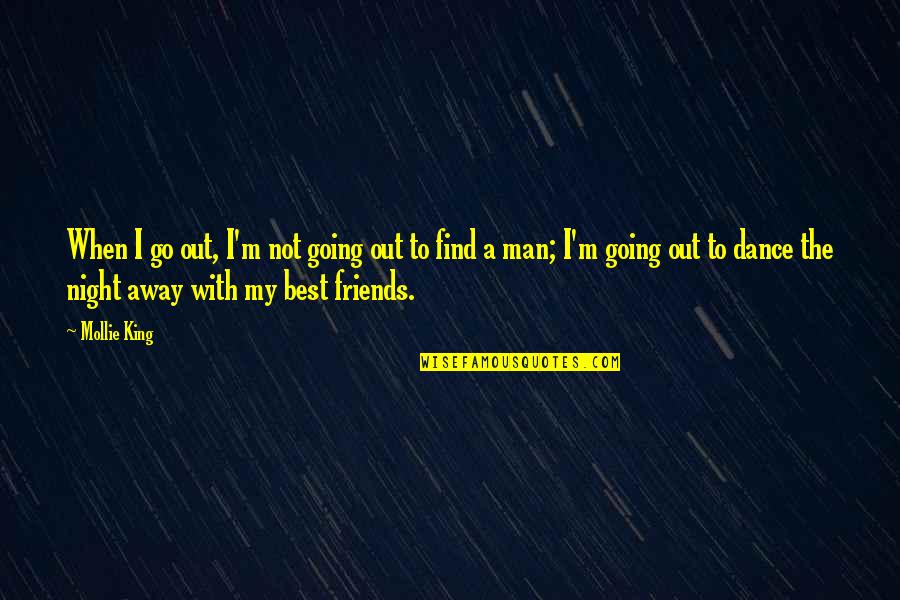 When I go out, I'm not going out to find a man; I'm going out to dance the night away with my best friends. —
Mollie King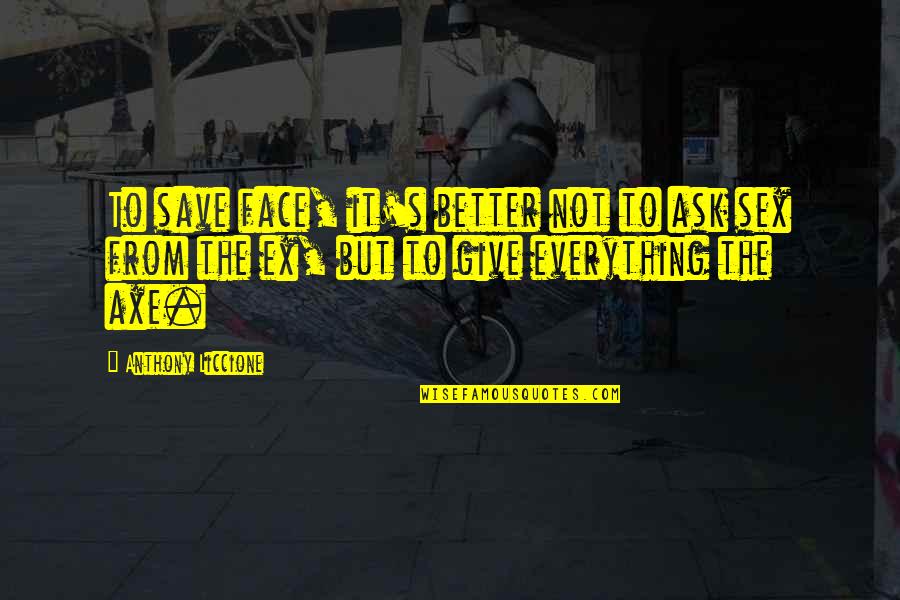 To save face, it's better not to ask sex from the ex, but to give everything the axe. —
Anthony Liccione