Freedom Of Slaves Quotes
Collection of top 33 famous quotes about Freedom Of Slaves
Freedom Of Slaves Quotes & Sayings
Happy to read and share the best inspirational Freedom Of Slaves quotes, sayings and quotations on Wise Famous Quotes.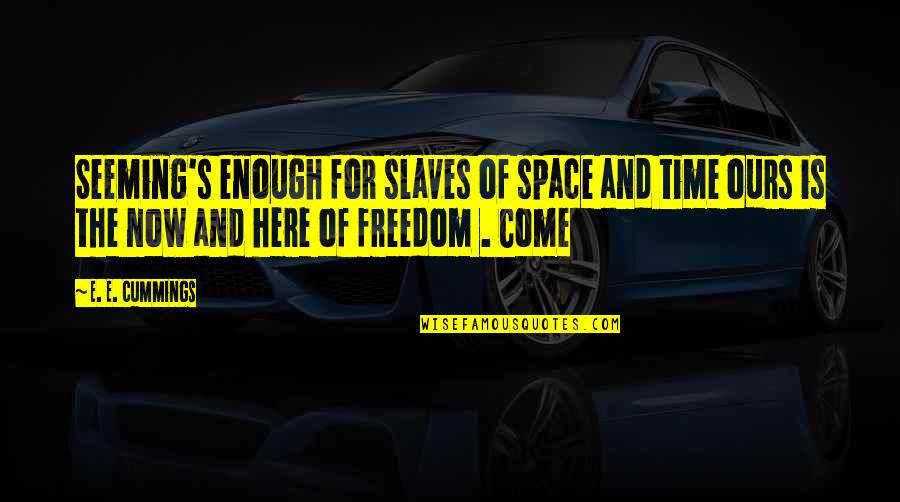 Seeming's enough for slaves of space and time ours is the now and here of freedom . Come
—
E. E. Cummings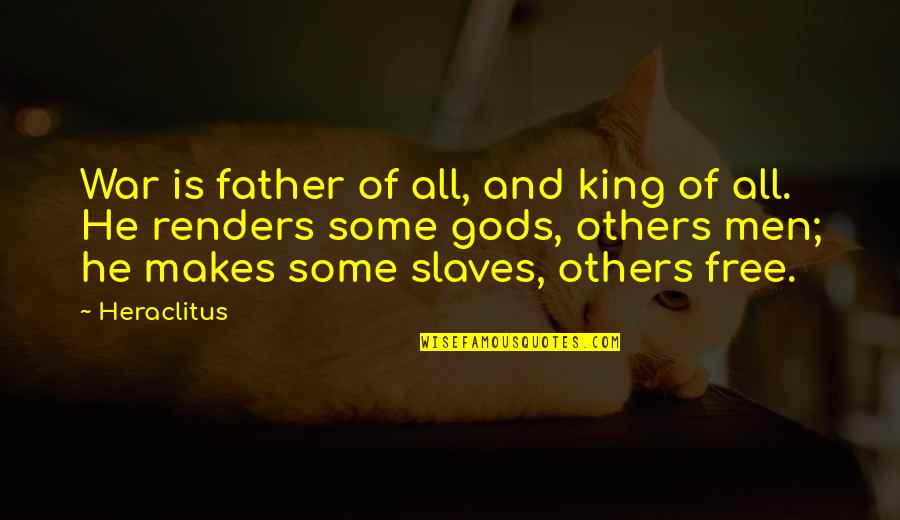 War is father of all, and king of all. He renders some gods, others men; he makes some slaves, others free.
—
Heraclitus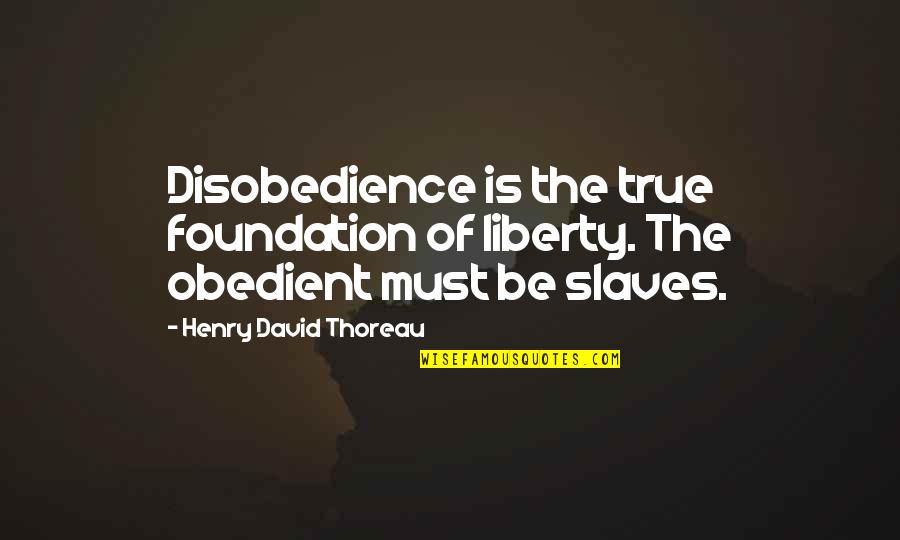 Disobedience is the true foundation of liberty. The obedient must be slaves.
—
Henry David Thoreau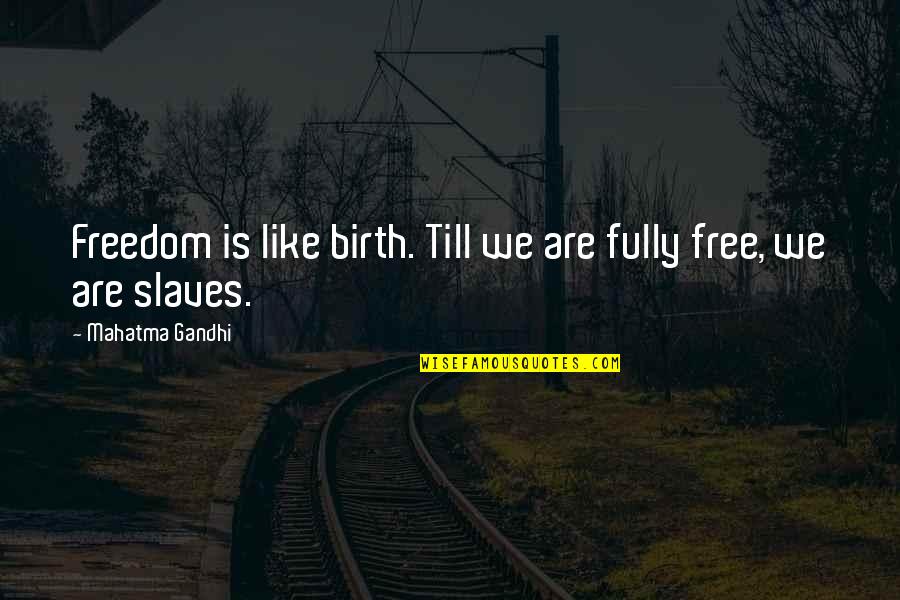 Freedom is like birth. Till we are fully free, we are slaves.
—
Mahatma Gandhi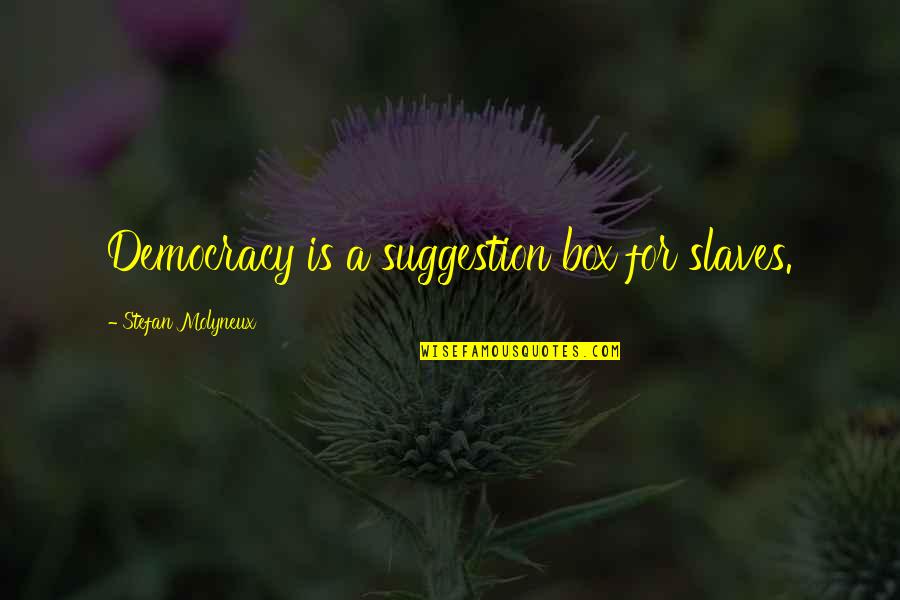 Democracy is a suggestion box for slaves.
—
Stefan Molyneux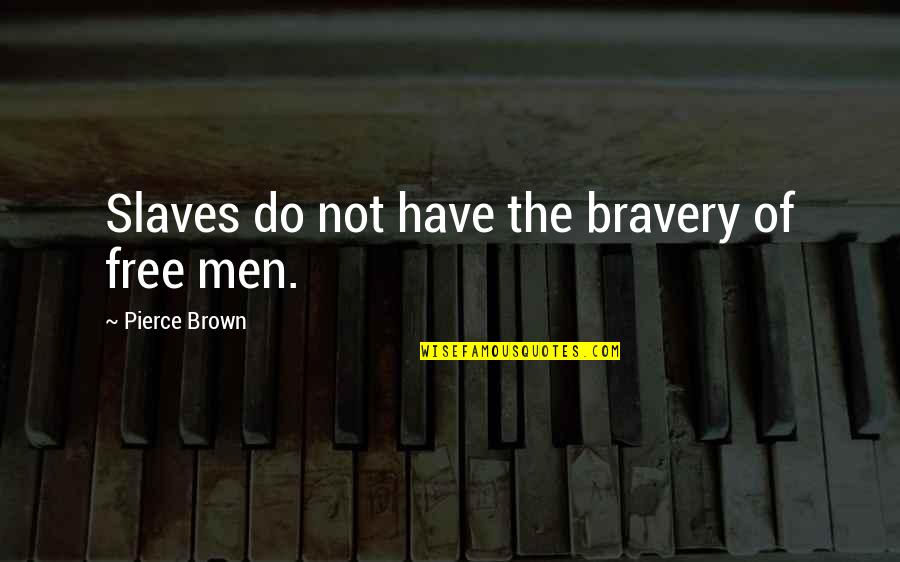 Slaves do not have the bravery of free men.
—
Pierce Brown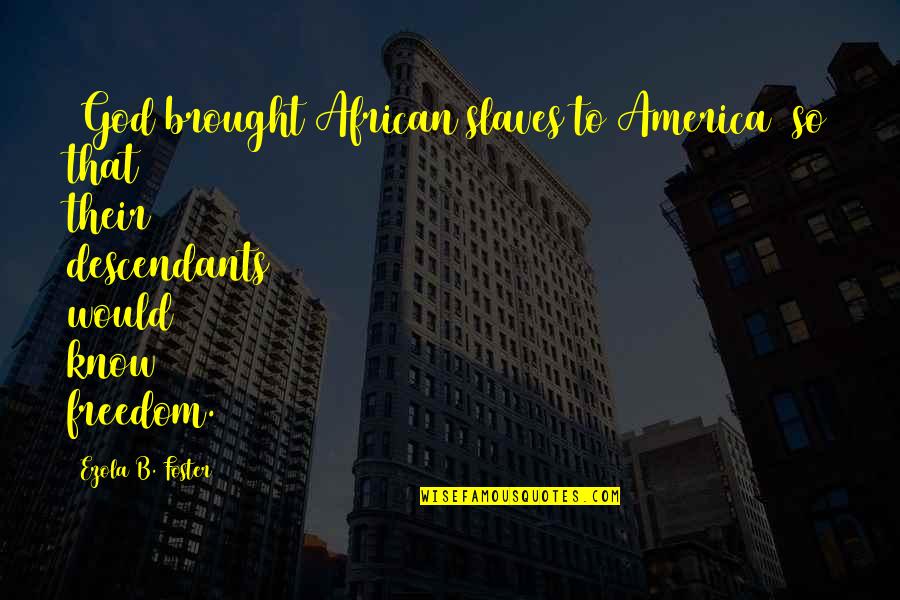 [God brought African slaves to America] so that their descendants would know freedom.
—
Ezola B. Foster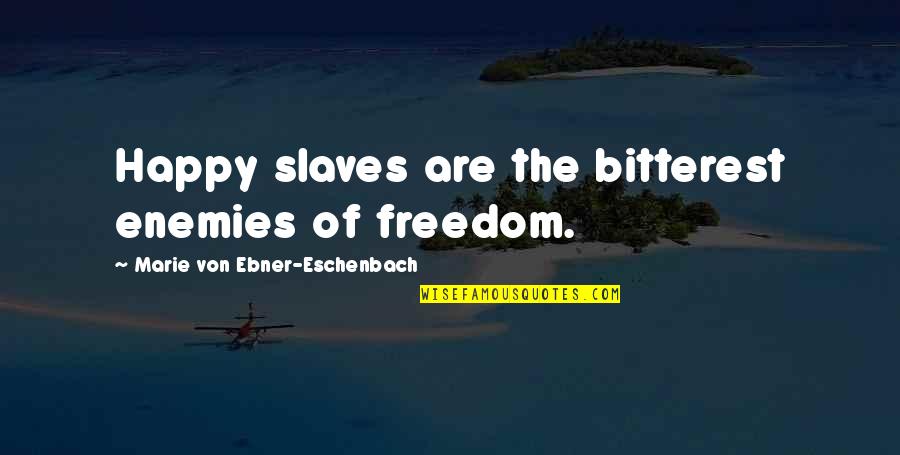 Happy slaves are the bitterest enemies of freedom. —
Marie Von Ebner-Eschenbach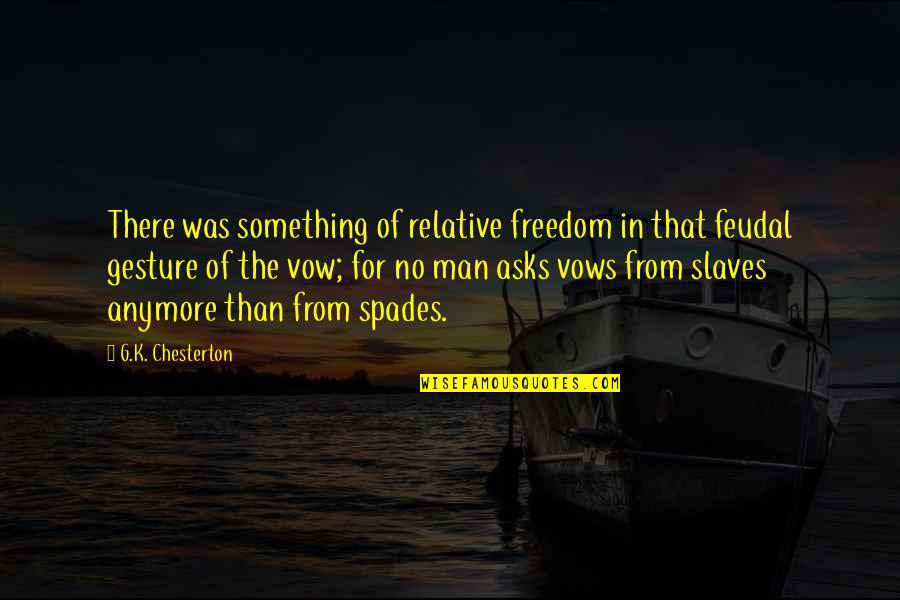 There was something of relative freedom in that feudal gesture of the vow; for no man asks vows from slaves anymore than from spades. —
G.K. Chesterton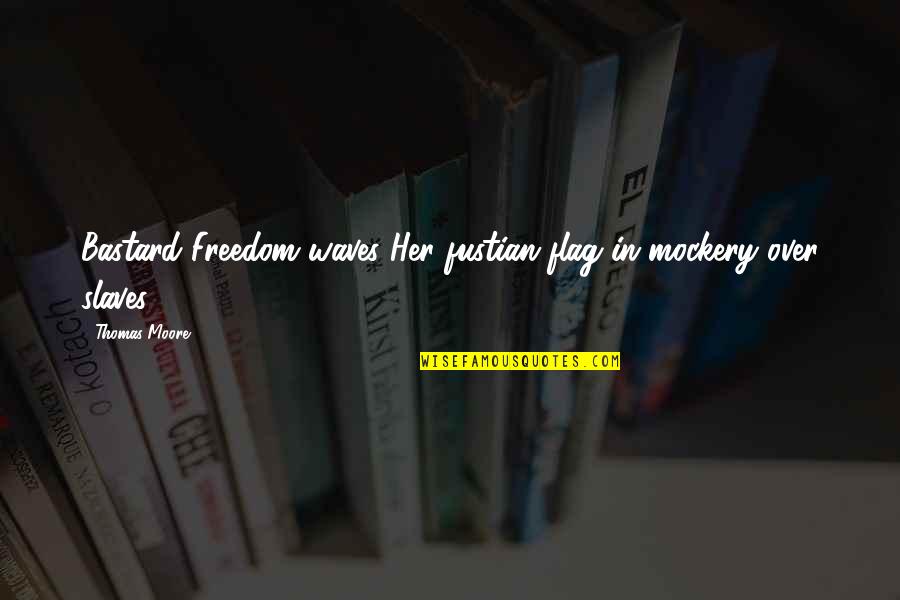 Bastard Freedom waves Her fustian flag in mockery over slaves. —
Thomas Moore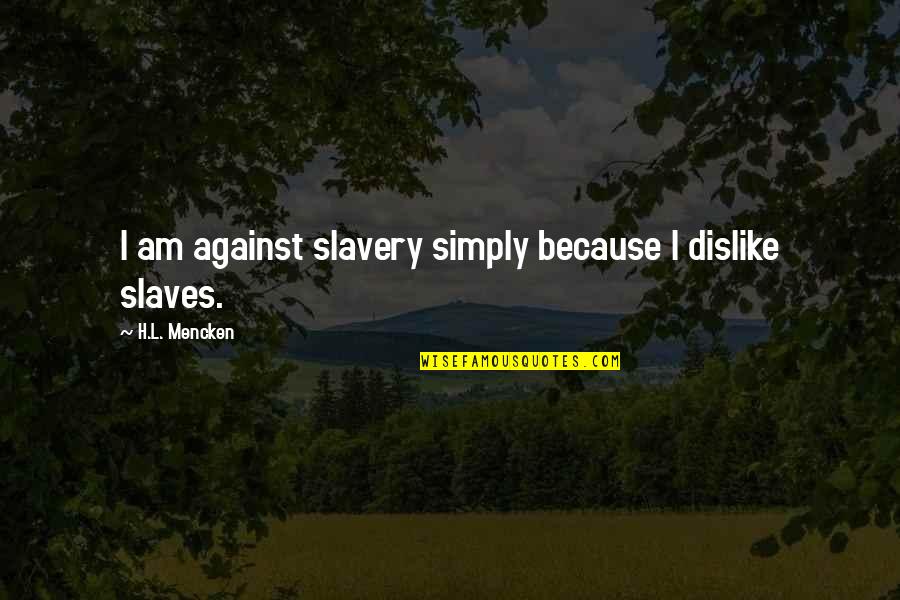 I am against slavery simply because I dislike slaves. —
H.L. Mencken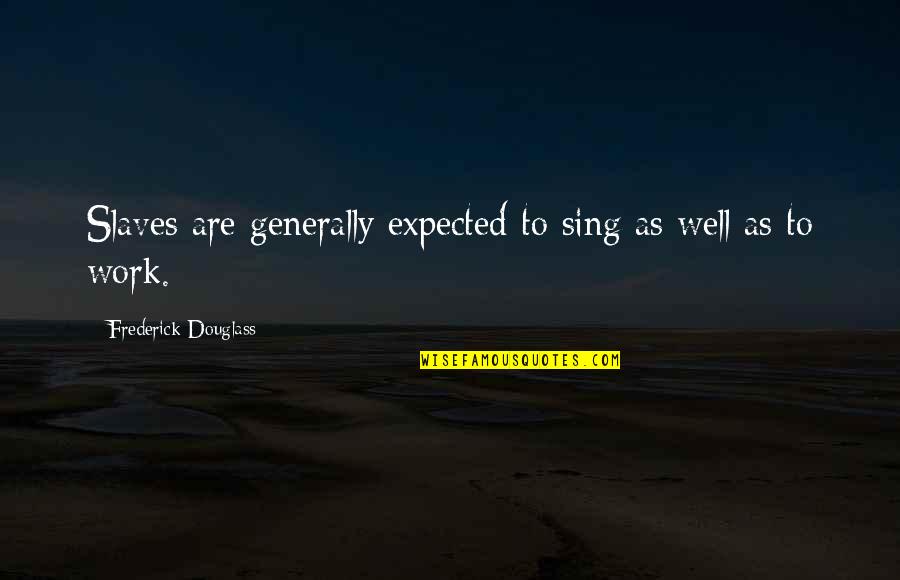 Slaves are generally expected to sing as well as to work. —
Frederick Douglass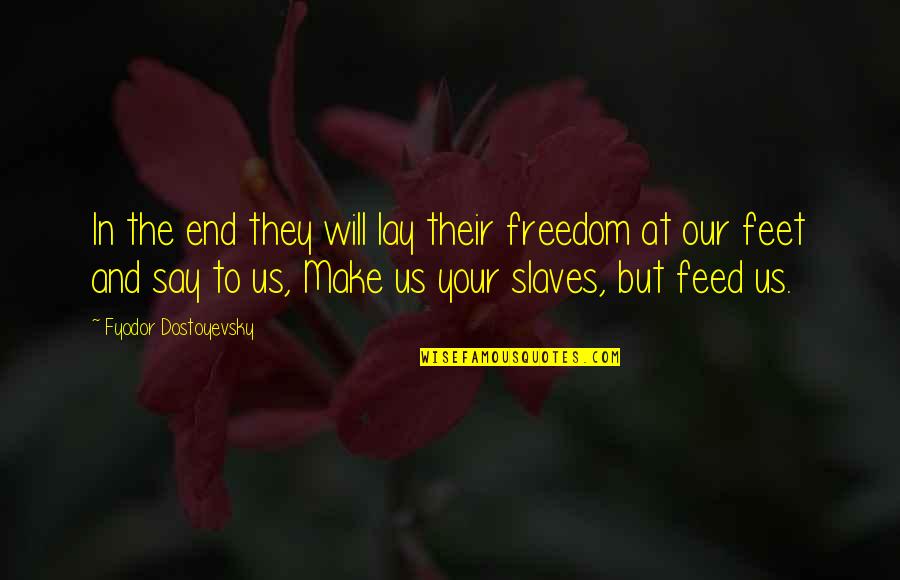 In the end they will lay their freedom at our feet and say to us, Make us your slaves, but feed us. —
Fyodor Dostoyevsky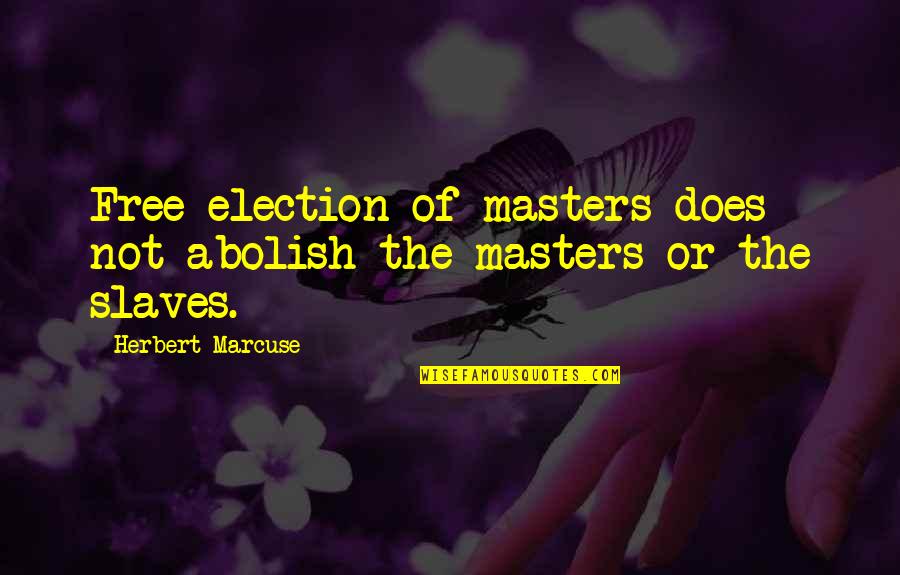 Free election of masters does not abolish the masters or the slaves. —
Herbert Marcuse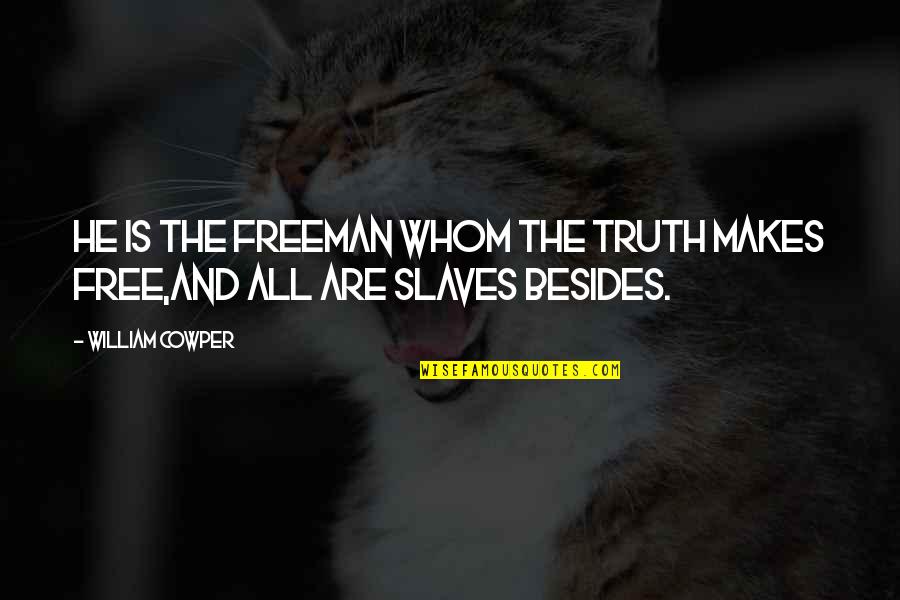 He is the freeman whom the truth makes free,
And all are slaves besides. —
William Cowper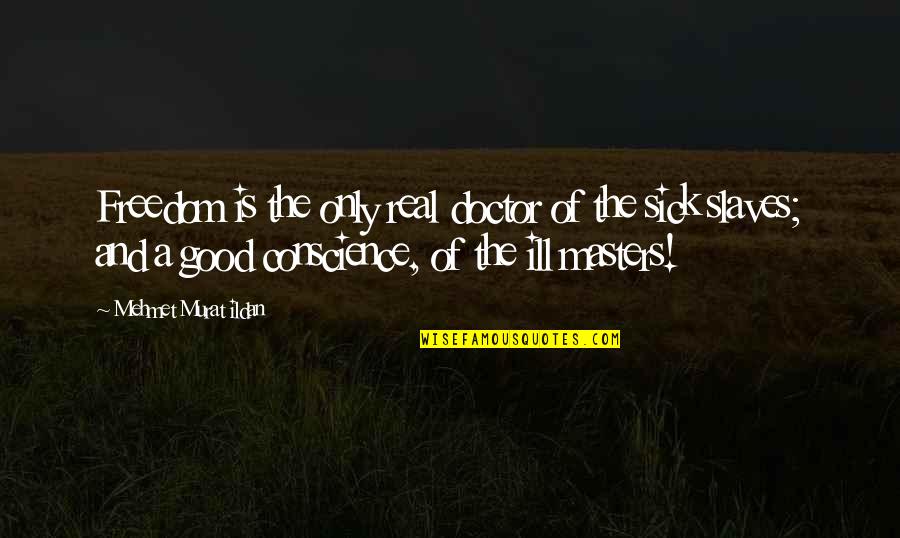 Freedom is the only real doctor of the sick slaves; and a good conscience, of the ill masters! —
Mehmet Murat Ildan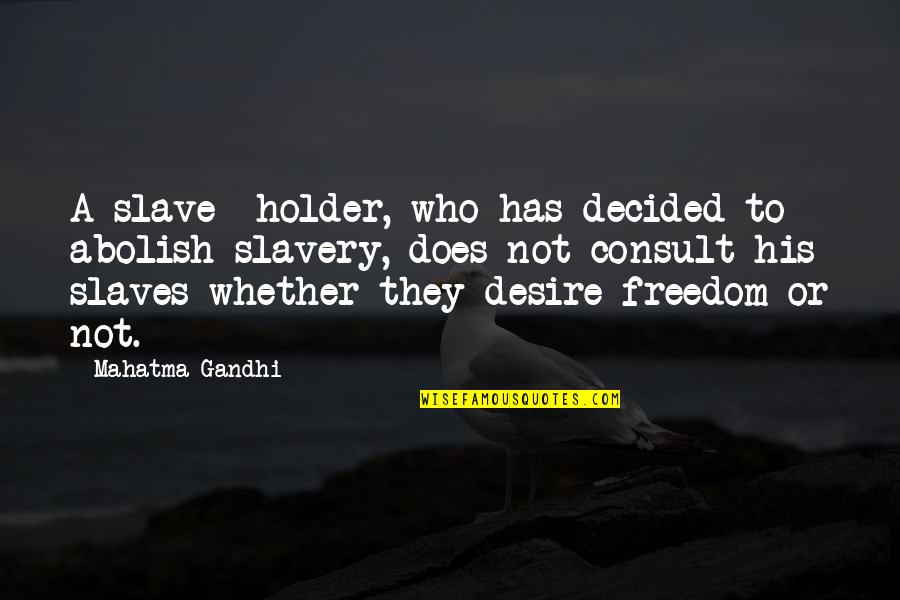 A slave- holder, who has decided to abolish slavery, does not consult his slaves whether they desire freedom or not. —
Mahatma Gandhi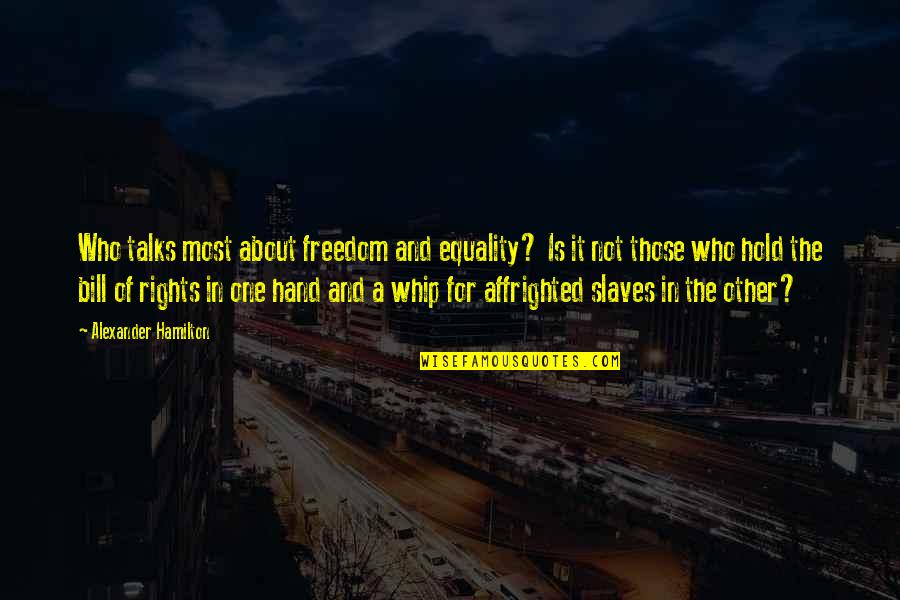 Who talks most about freedom and equality? Is it not those who hold the bill of rights in one hand and a whip for affrighted slaves in the other? —
Alexander Hamilton
Ever since I was a child I used to hear my father say: 'If the price we pay for freedom is high, we pay a much higher price if we accept to be slaves. —
Nawal El Saadawi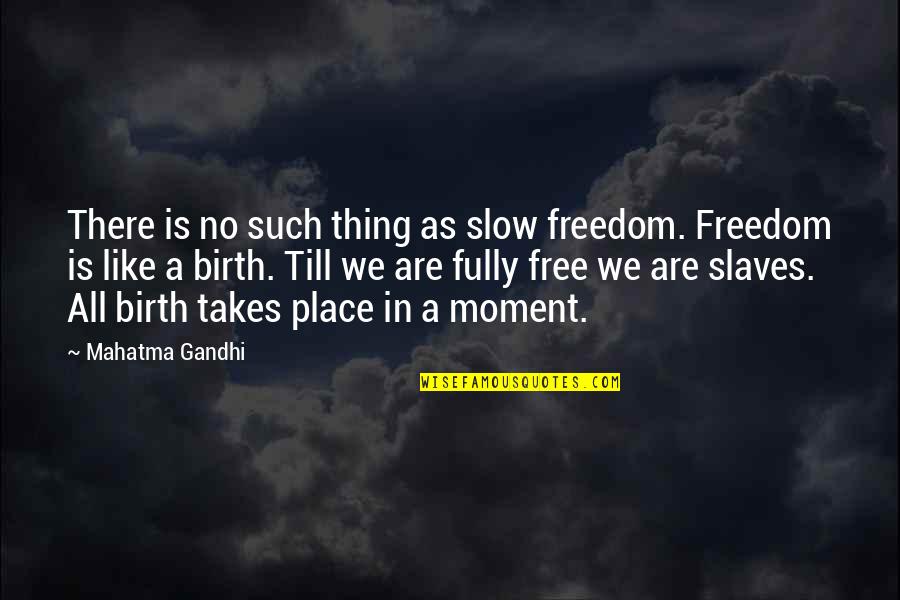 There is no such thing as slow freedom. Freedom is like a birth. Till we are fully free we are slaves. All birth takes place in a moment. —
Mahatma Gandhi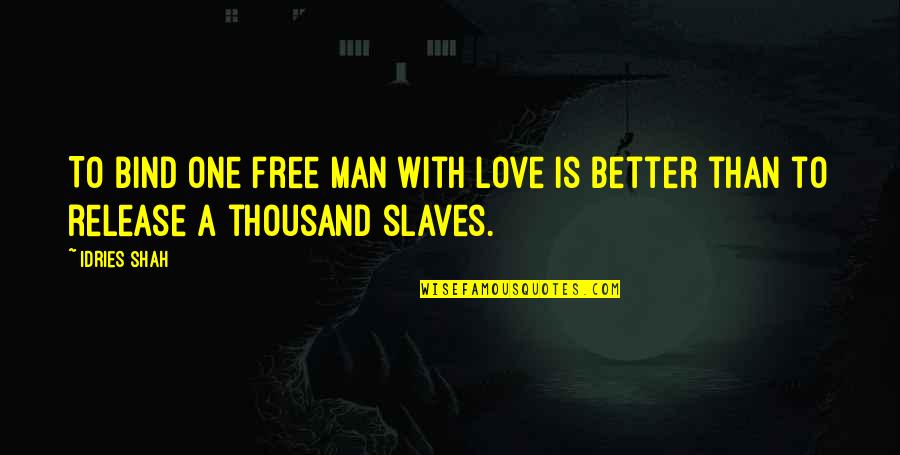 To bind one free man with love is better than to release a thousand slaves. —
Idries Shah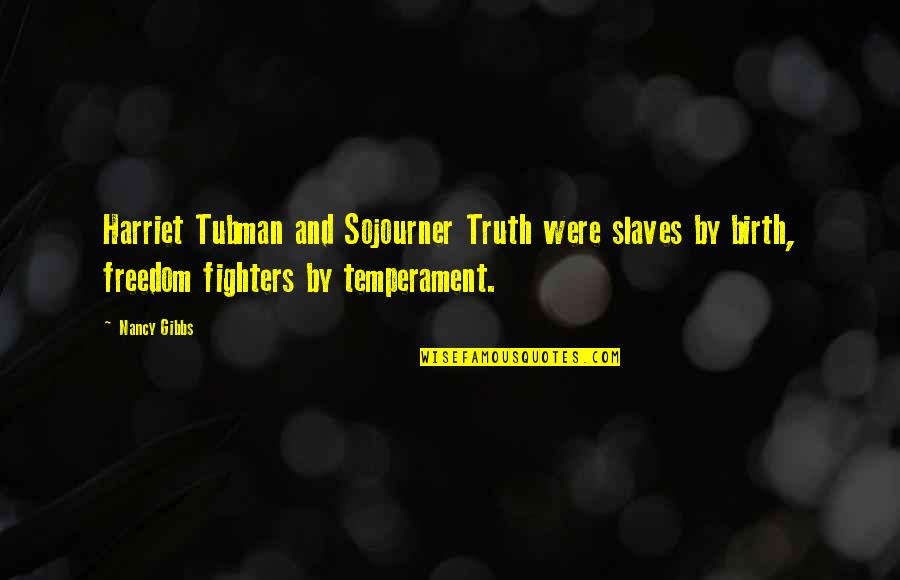 Harriet Tubman and Sojourner Truth were slaves by birth, freedom fighters by temperament. —
Nancy Gibbs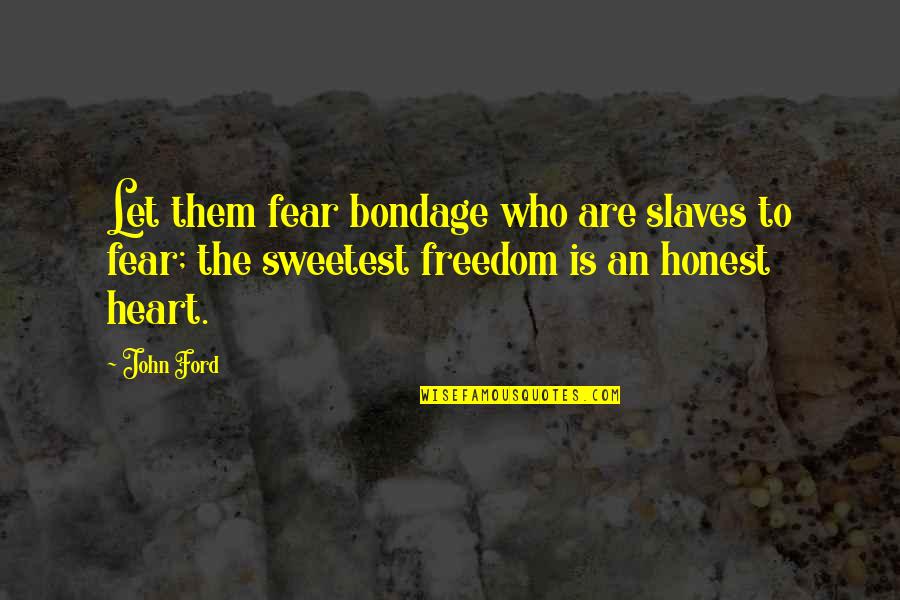 Let them fear bondage who are slaves to fear; the sweetest freedom is an honest heart. —
John Ford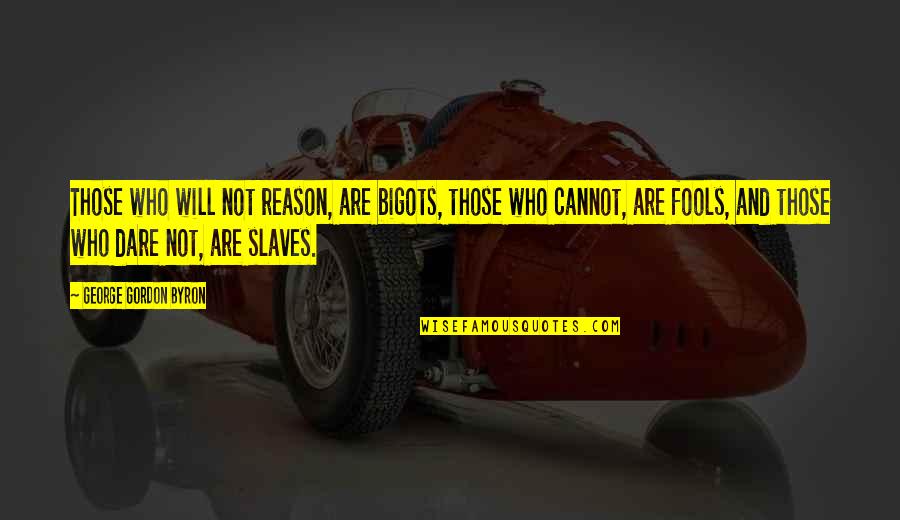 Those who will not reason, are bigots, those who cannot, are fools, and those who dare not, are slaves. —
George Gordon Byron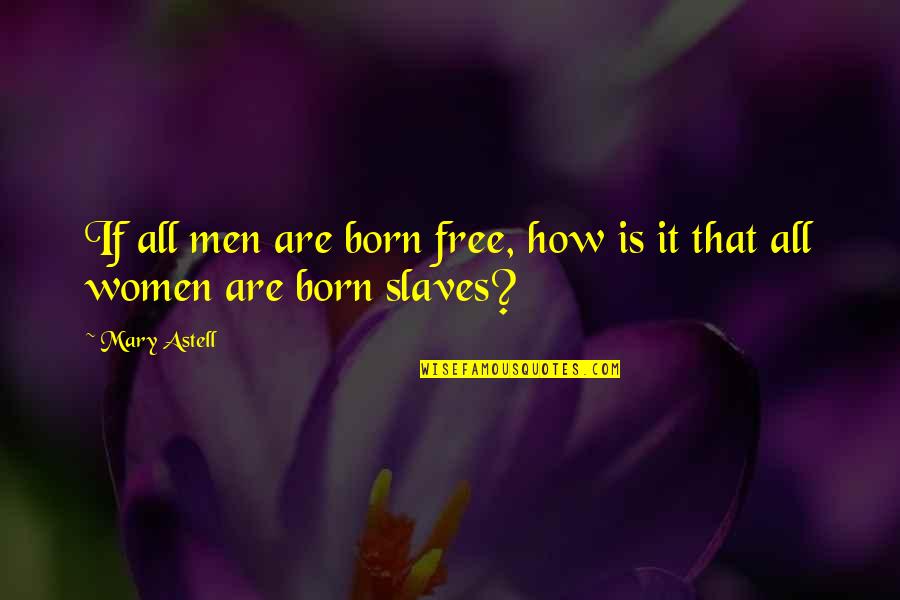 If all men are born free, how is it that all women are born slaves? —
Mary Astell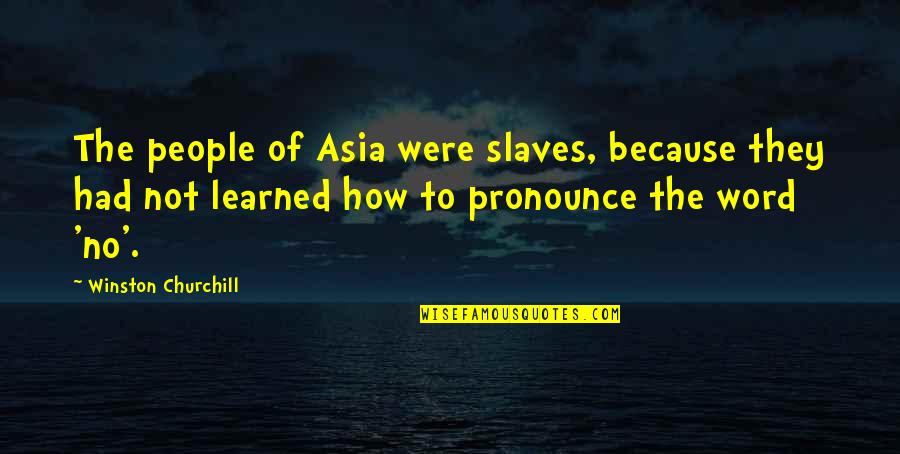 The people of Asia were slaves, because they had not learned how to pronounce the word 'no'. —
Winston Churchill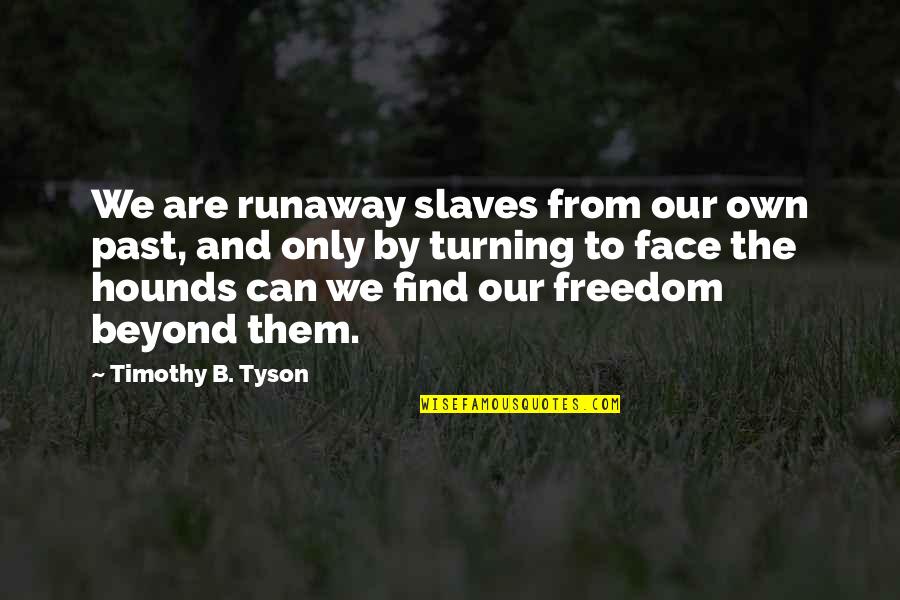 We are runaway slaves from our own past, and only by turning to face the hounds can we find our freedom beyond them. —
Timothy B. Tyson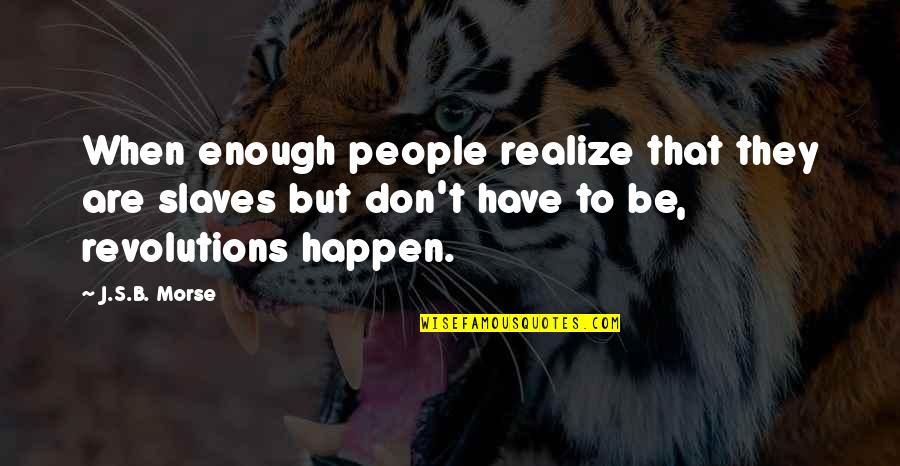 When enough people realize that they are slaves but don't have to be, revolutions happen. —
J.S.B. Morse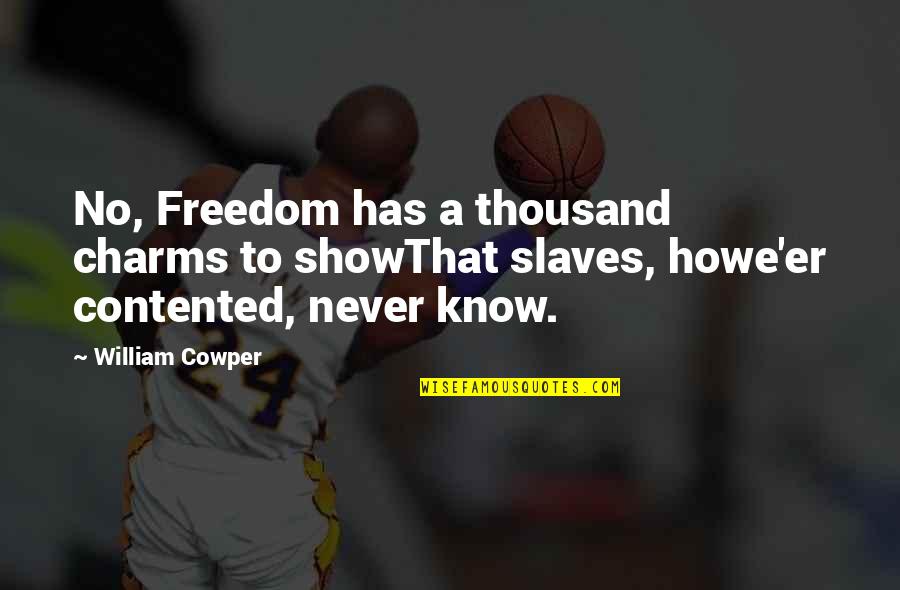 No, Freedom has a thousand charms to show
That slaves, howe'er contented, never know. —
William Cowper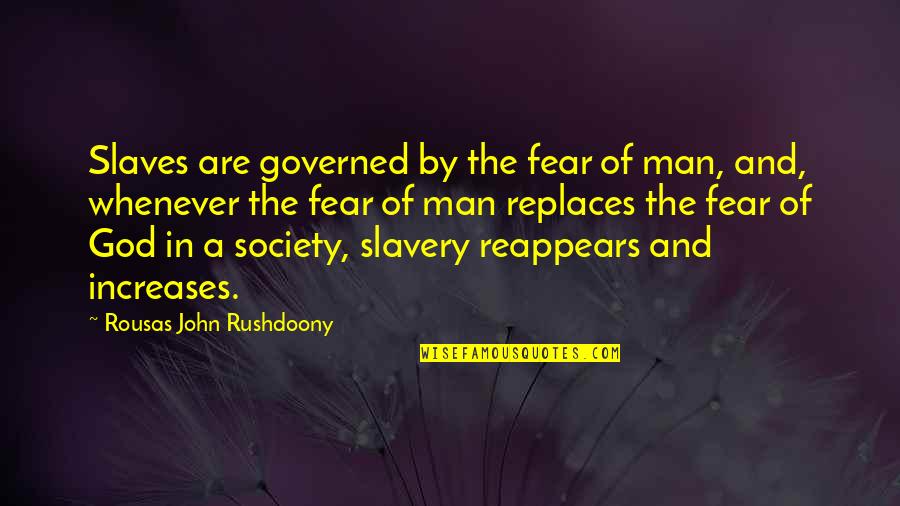 Slaves are governed by the fear of man, and, whenever the fear of man replaces the fear of God in a society, slavery reappears and increases. —
Rousas John Rushdoony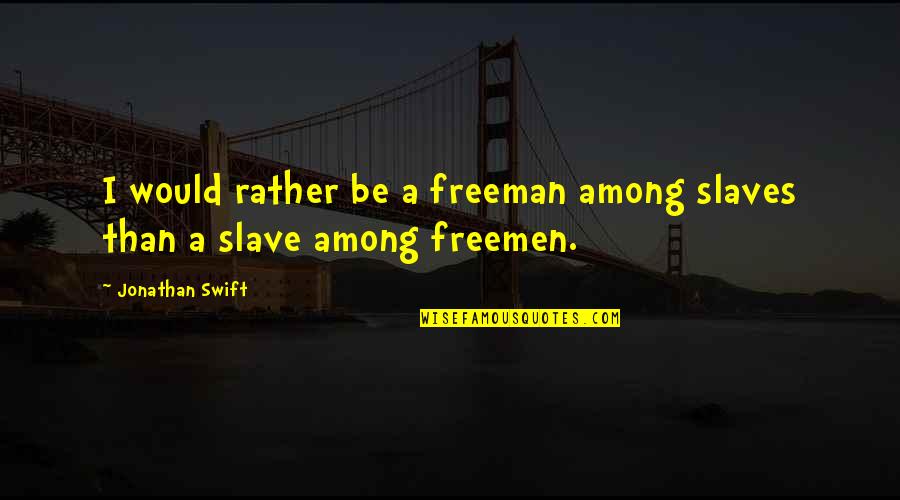 I would rather be a freeman among slaves than a slave among freemen. —
Jonathan Swift