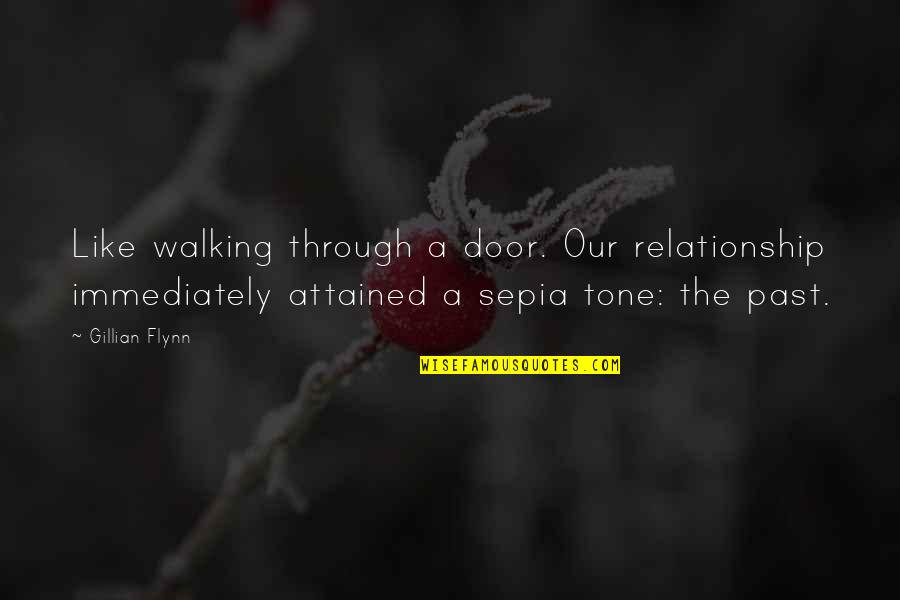 Like walking through a door. Our relationship immediately attained a sepia tone: the past.
—
Gillian Flynn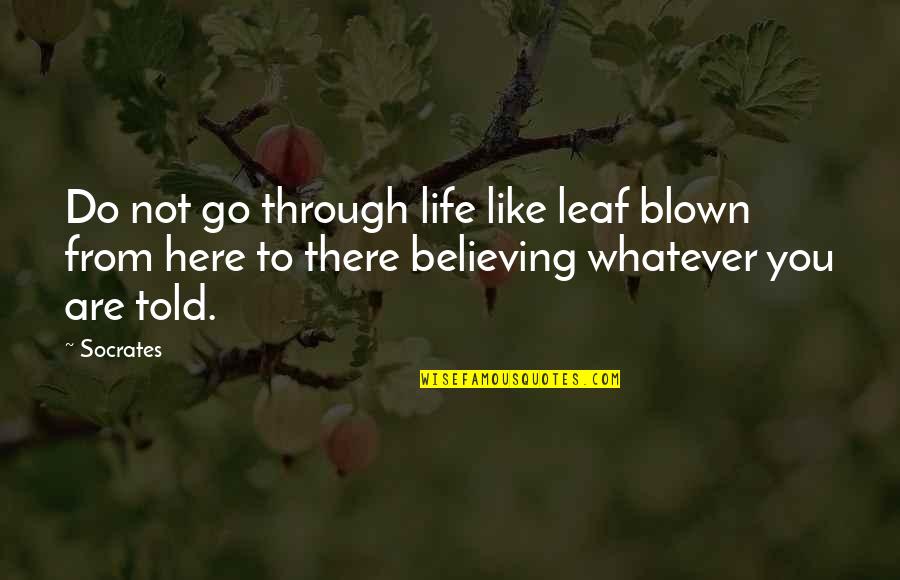 Do not go through life like leaf blown from here to there believing whatever you are told.
—
Socrates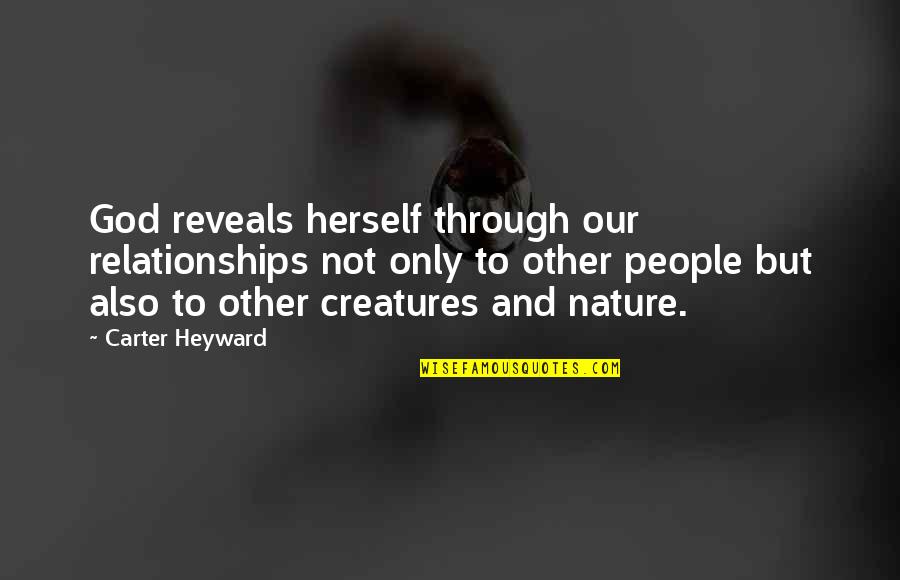 God reveals herself through our relationships not only to other people but also to other creatures and nature.
—
Carter Heyward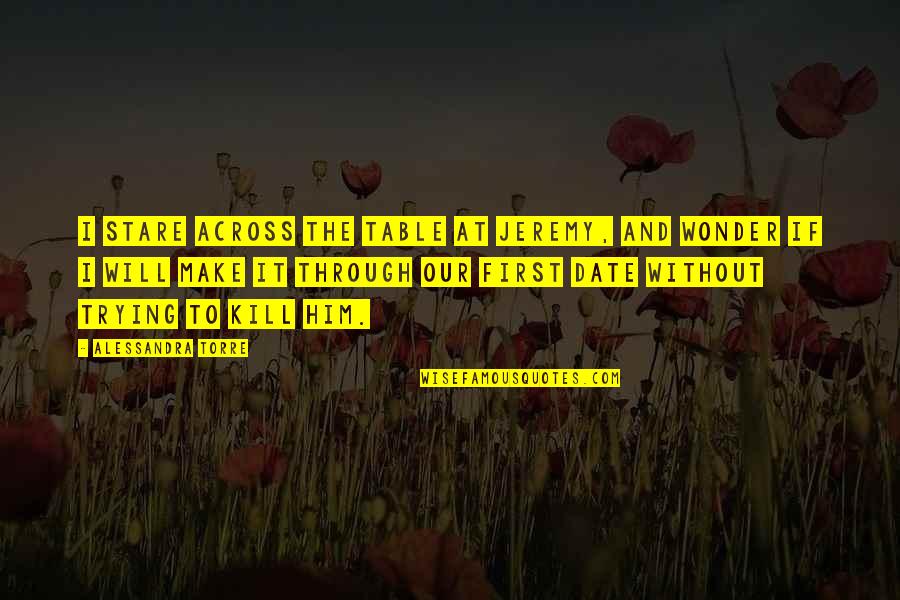 I stare across the table at Jeremy, and wonder if I will make it through our first date without trying to kill him.
—
Alessandra Torre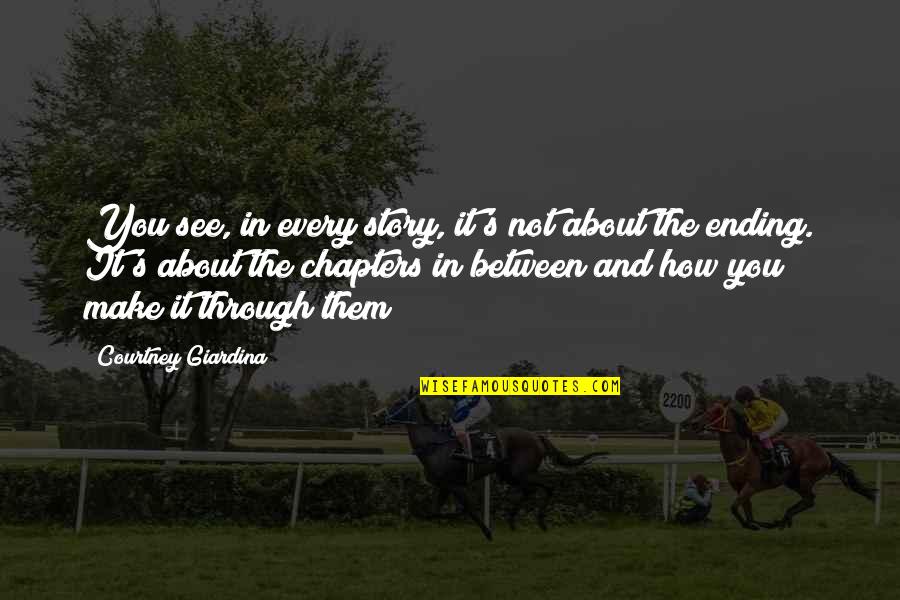 You see, in every story, it's not about the ending. It's about the chapters in between and how you make it through them
—
Courtney Giardina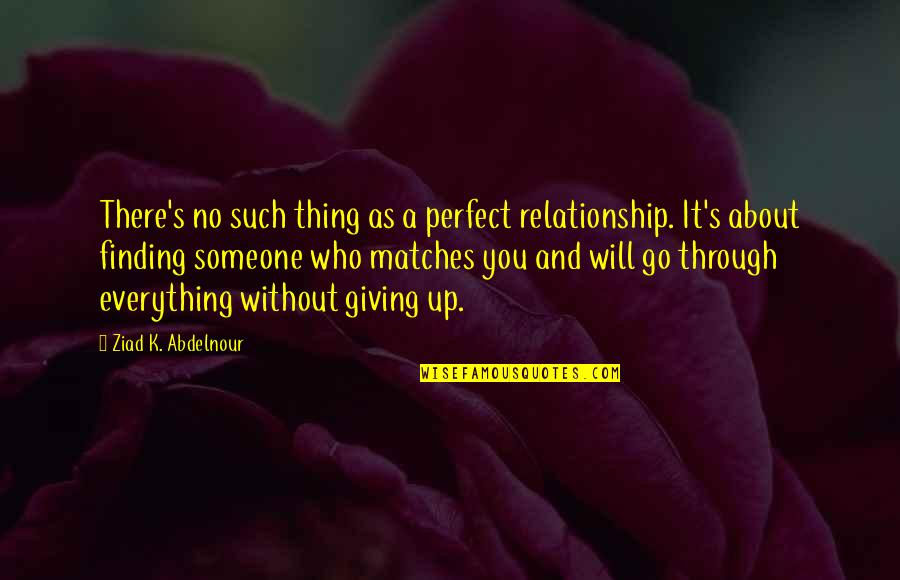 There's no such thing as a perfect relationship. It's about finding someone who matches you and will go through everything without giving up.
—
Ziad K. Abdelnour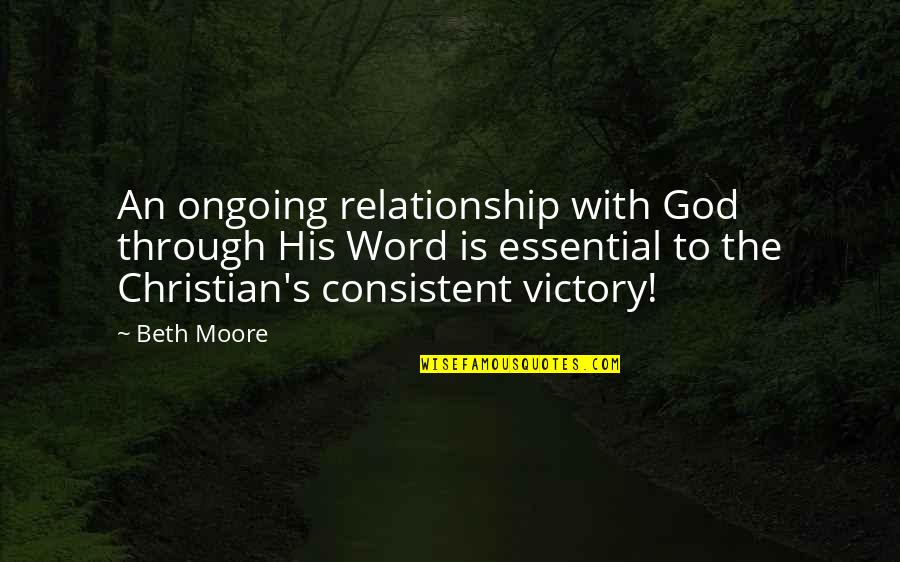 An ongoing relationship with God through His Word is essential to the Christian's consistent victory!
—
Beth Moore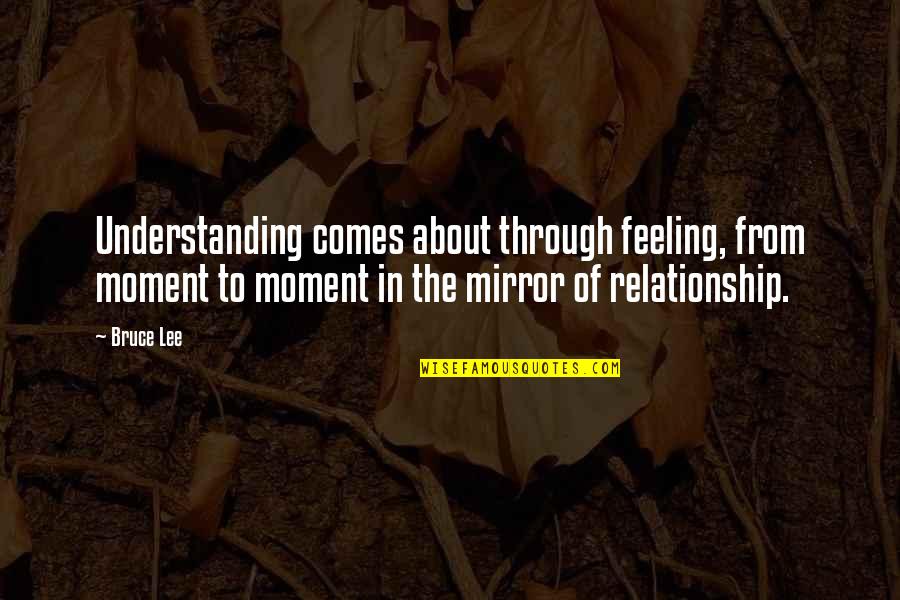 Understanding comes about through feeling, from moment to moment in the mirror of relationship.
—
Bruce Lee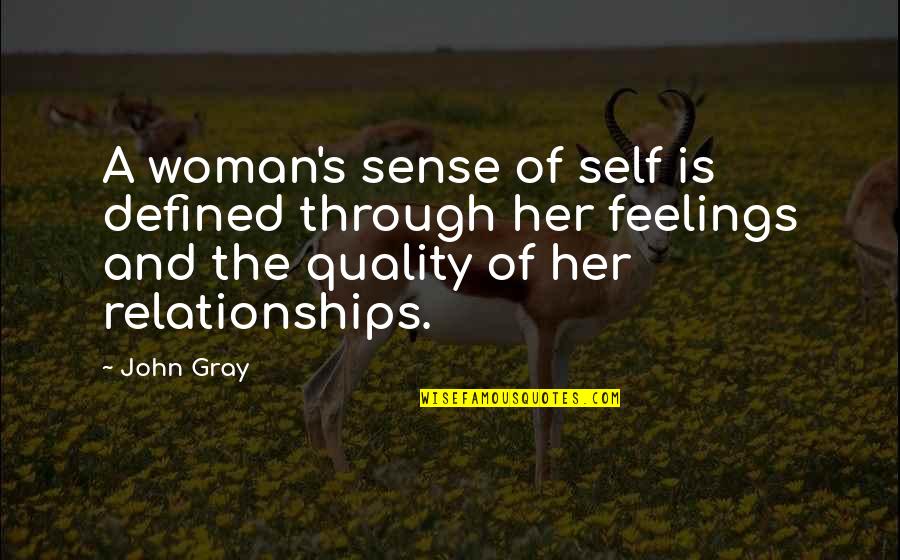 A woman's sense of self is defined through her feelings and the quality of her relationships.
—
John Gray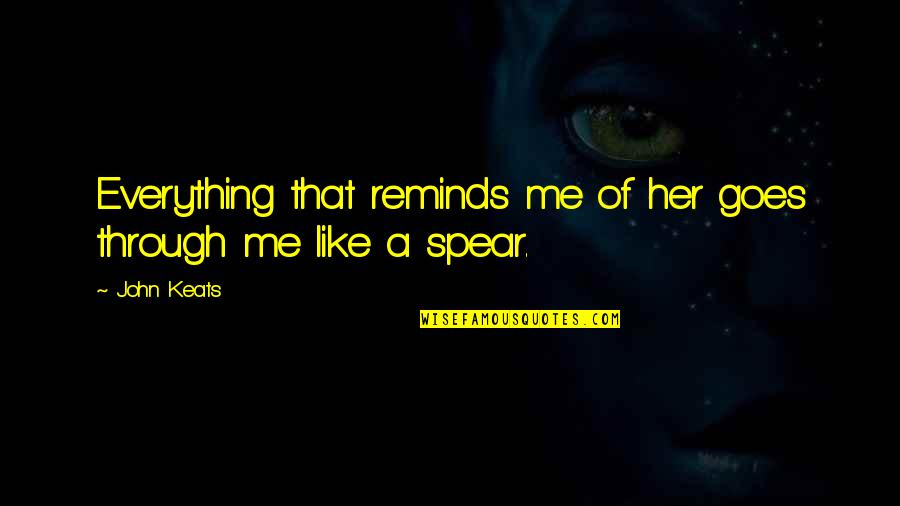 Everything that reminds me of her goes through me like a spear. —
John Keats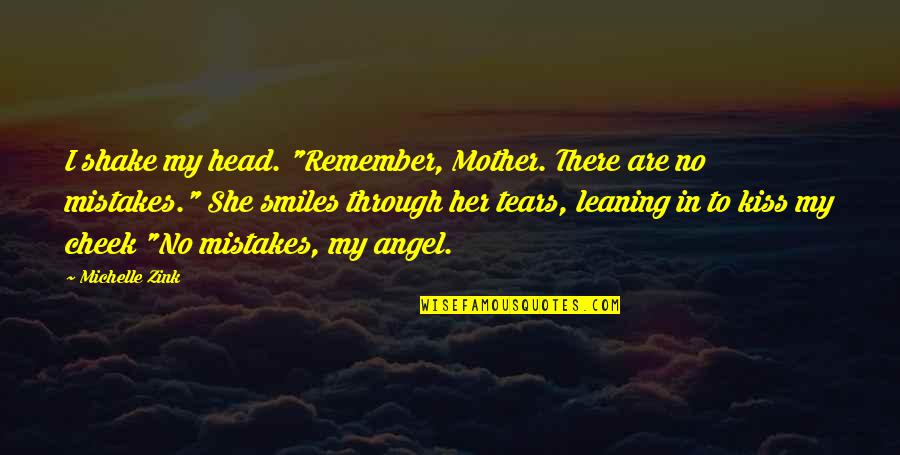 I shake my head. "Remember, Mother. There are no mistakes."
She smiles through her tears, leaning in to kiss my cheek "No mistakes, my angel. —
Michelle Zink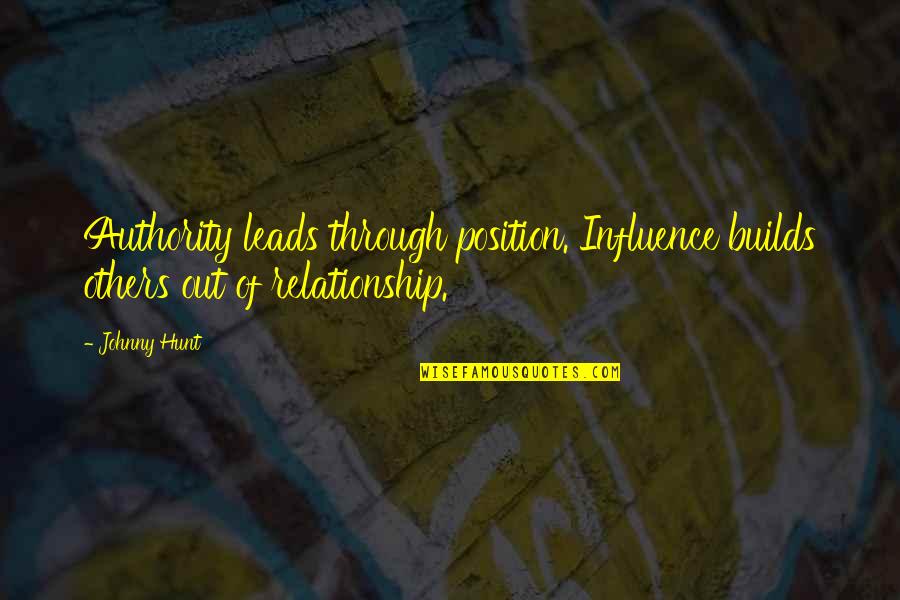 Authority leads through position. Influence builds others out of relationship. —
Johnny Hunt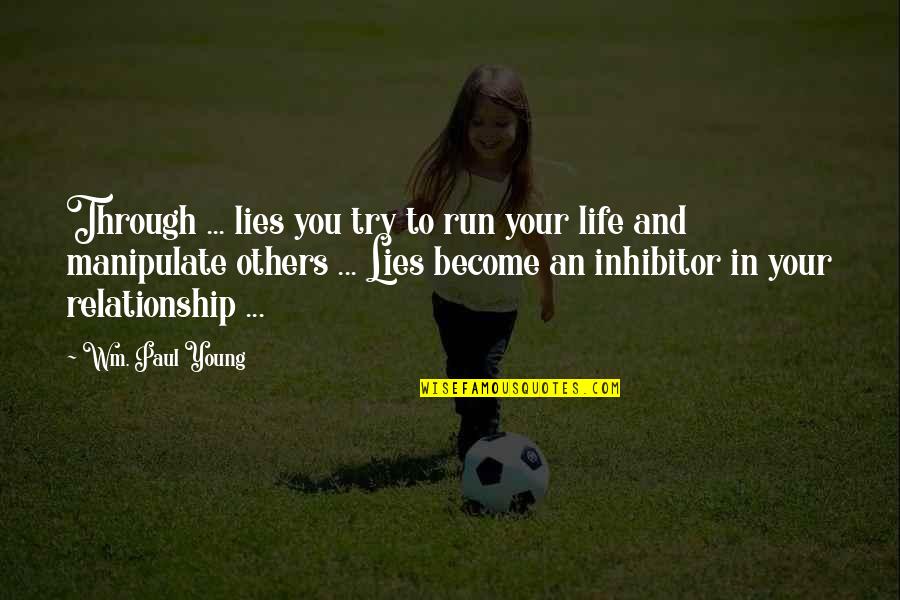 Through ... lies you try to run your life and manipulate others ... Lies become an inhibitor in your relationship ... —
Wm. Paul Young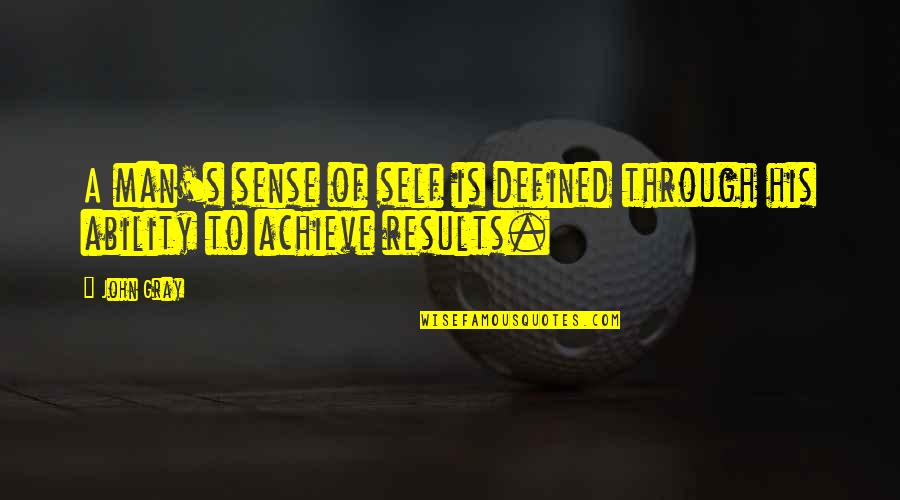 A man's sense of self is defined through his ability to achieve results. —
John Gray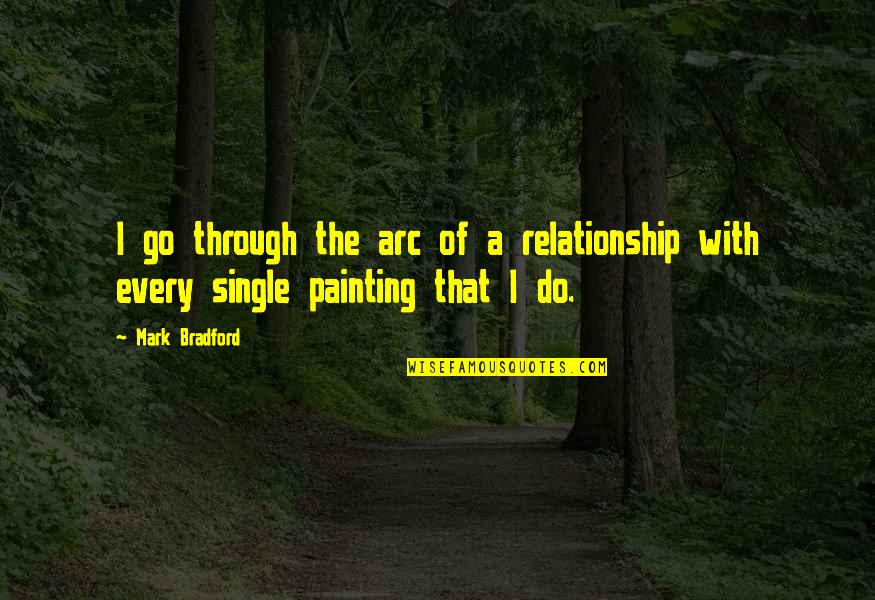 I go through the arc of a relationship with every single painting that I do. —
Mark Bradford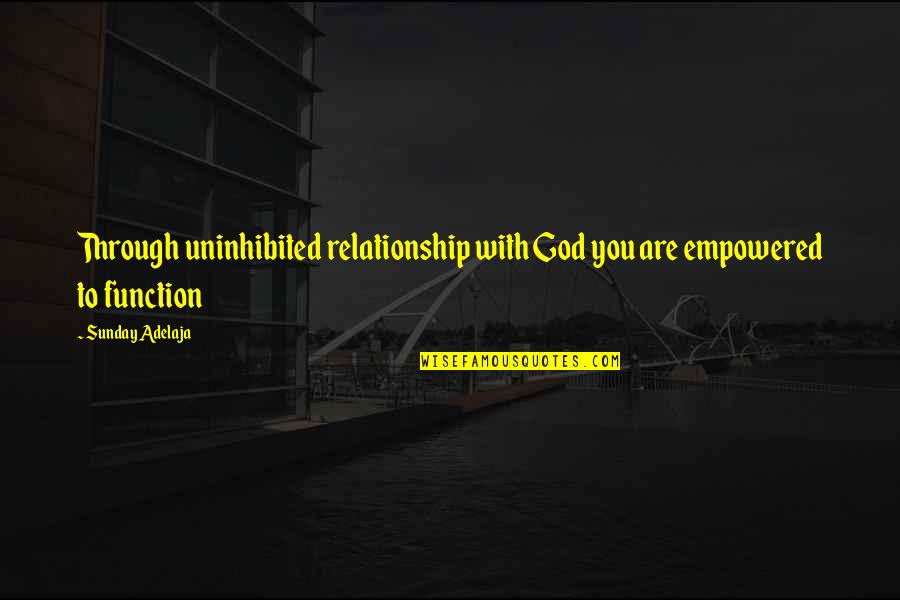 Through uninhibited relationship with God you are empowered to function —
Sunday Adelaja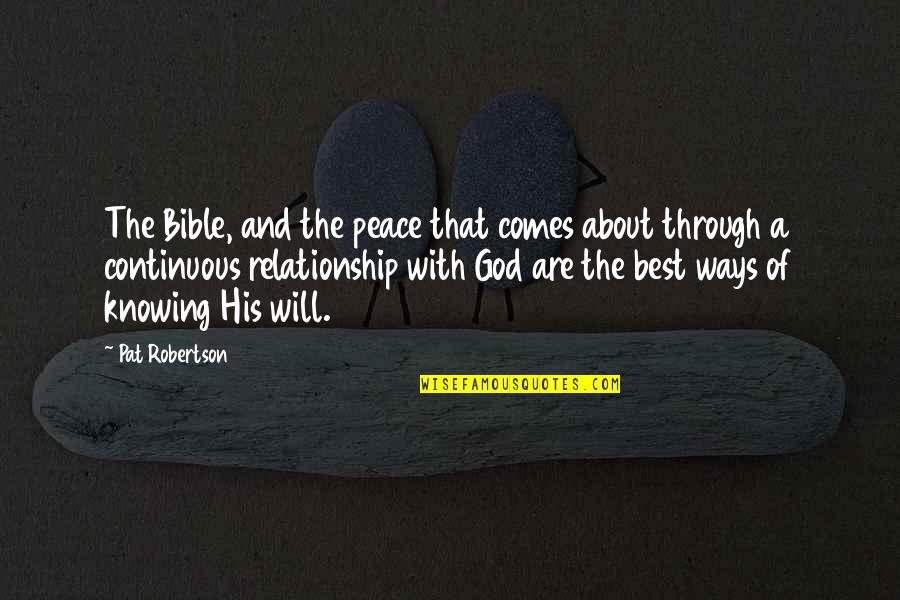 The Bible, and the peace that comes about through a continuous relationship with God are the best ways of knowing His will. —
Pat Robertson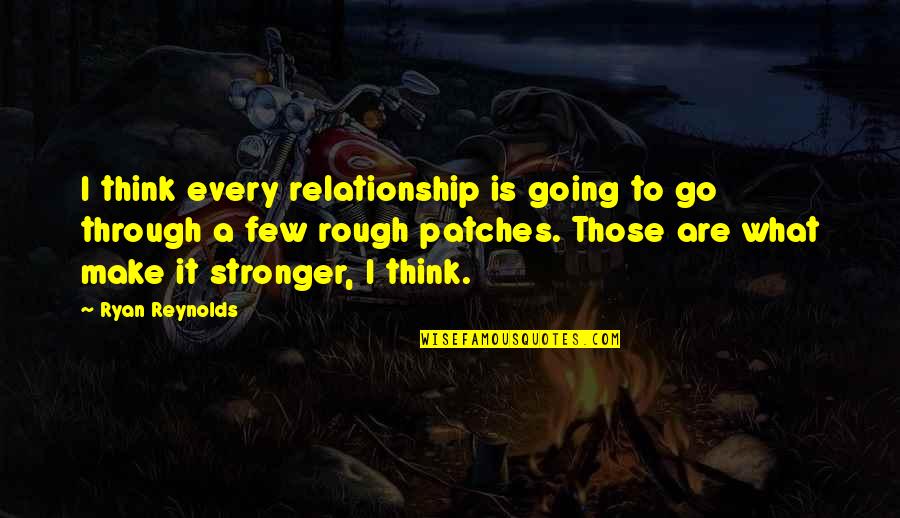 I think every relationship is going to go through a few rough patches. Those are what make it stronger, I think. —
Ryan Reynolds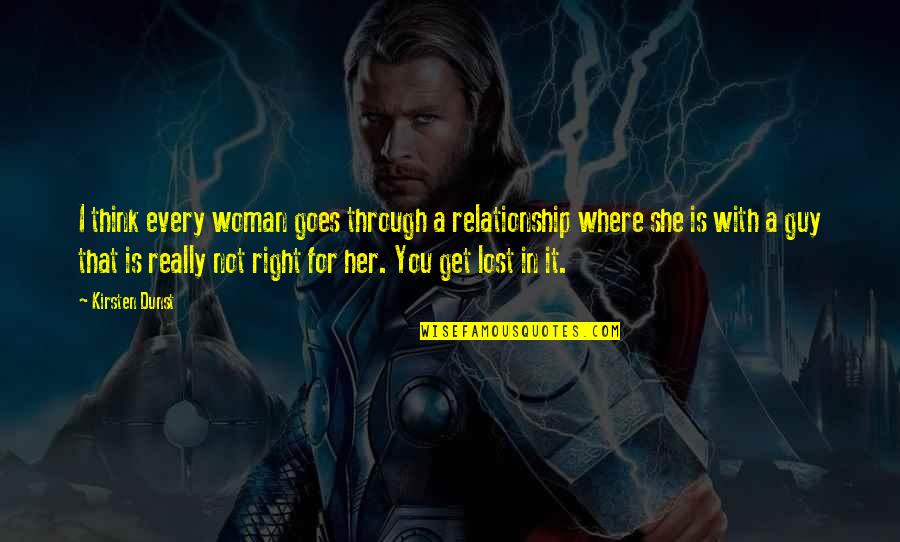 I think every woman goes through a relationship where she is with a guy that is really not right for her. You get lost in it. —
Kirsten Dunst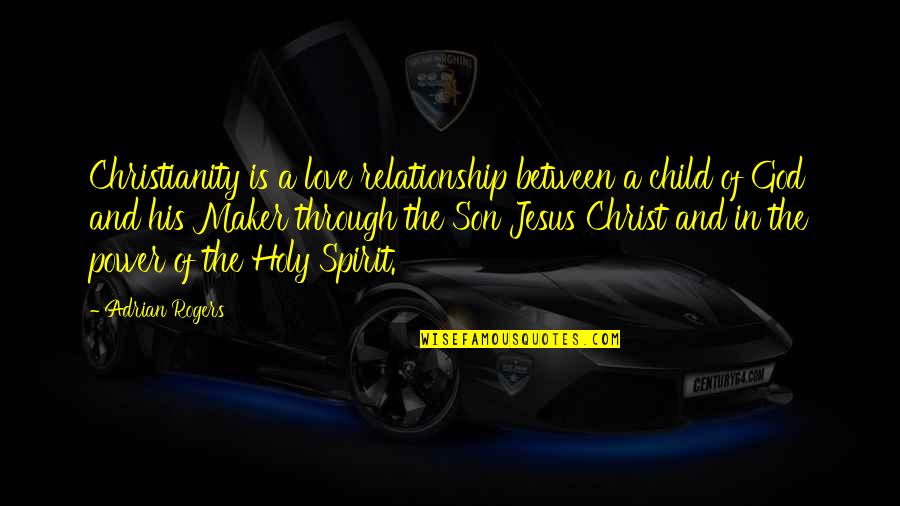 Christianity is a love relationship between a child of God and his Maker through the Son Jesus Christ and in the power of the Holy Spirit. —
Adrian Rogers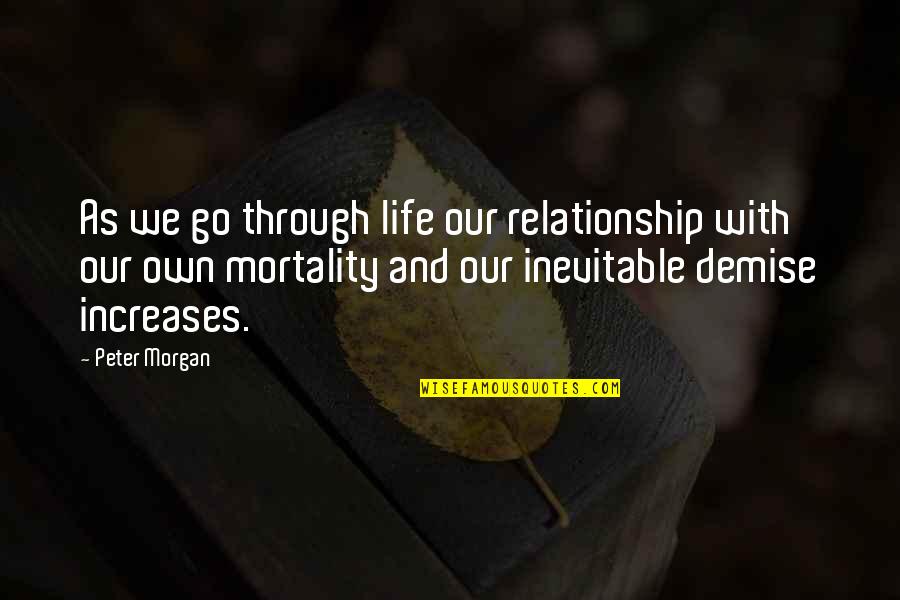 As we go through life our relationship with our own mortality and our inevitable demise increases. —
Peter Morgan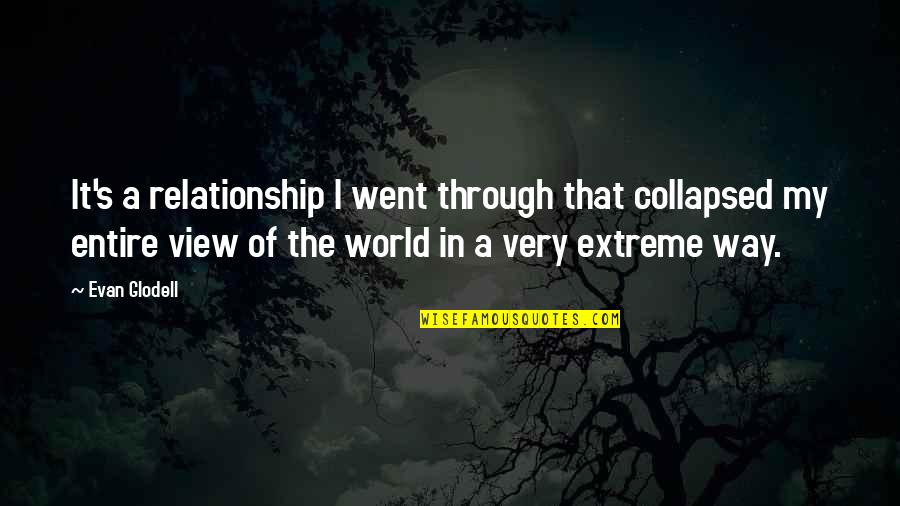 It's a relationship I went through that collapsed my entire view of the world in a very extreme way. —
Evan Glodell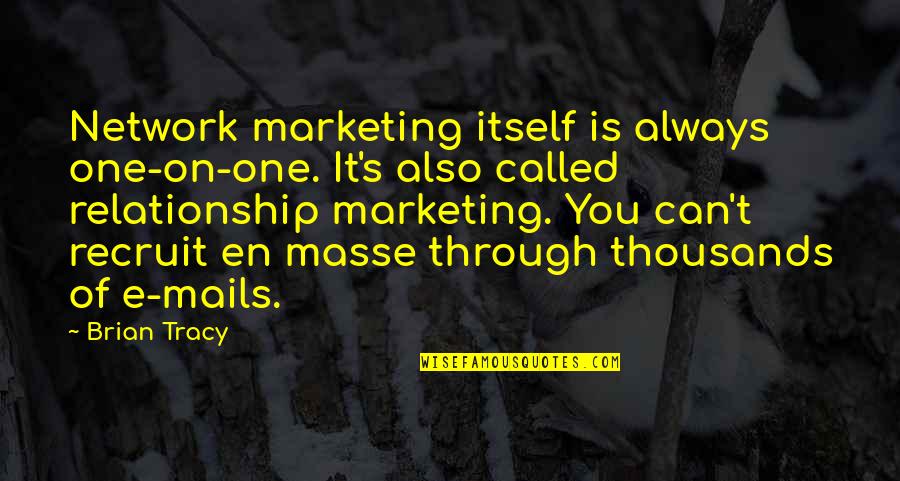 Network marketing itself is always one-on-one. It's also called relationship marketing. You can't recruit en masse through thousands of e-mails. —
Brian Tracy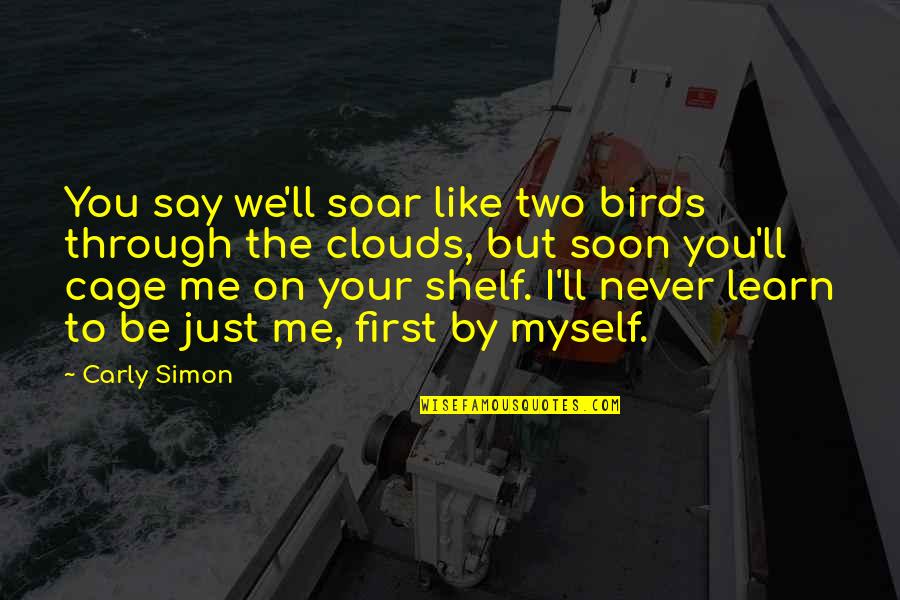 You say we'll soar like two birds through the clouds, but soon you'll cage me on your shelf. I'll never learn to be just me, first by myself. —
Carly Simon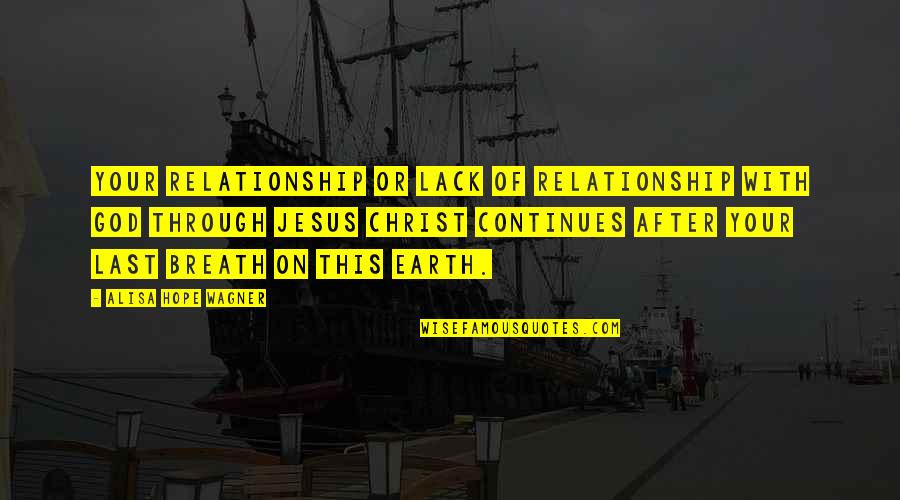 Your relationship or lack of relationship with God through Jesus Christ continues after your last breath on this earth. —
Alisa Hope Wagner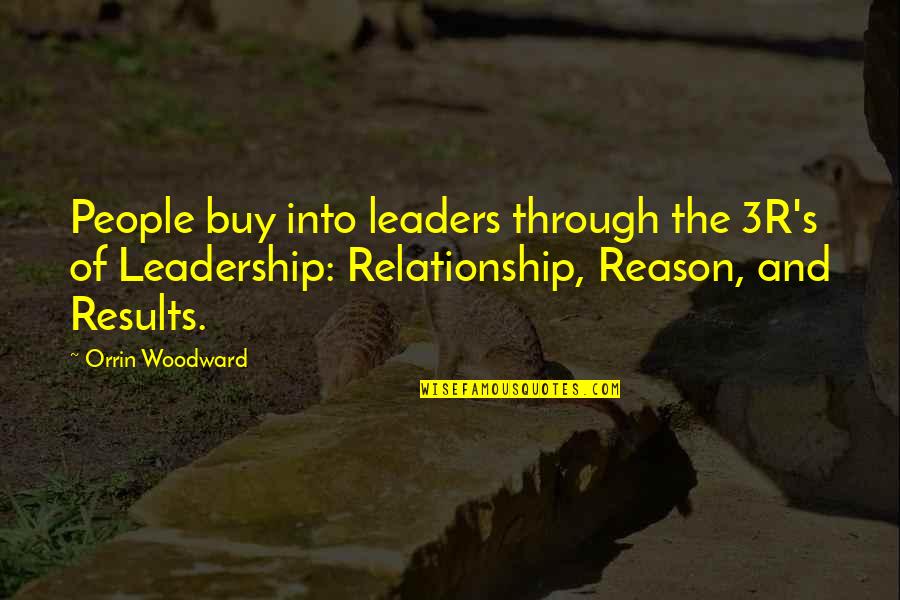 People buy into leaders through the 3R's of Leadership: Relationship, Reason, and Results. —
Orrin Woodward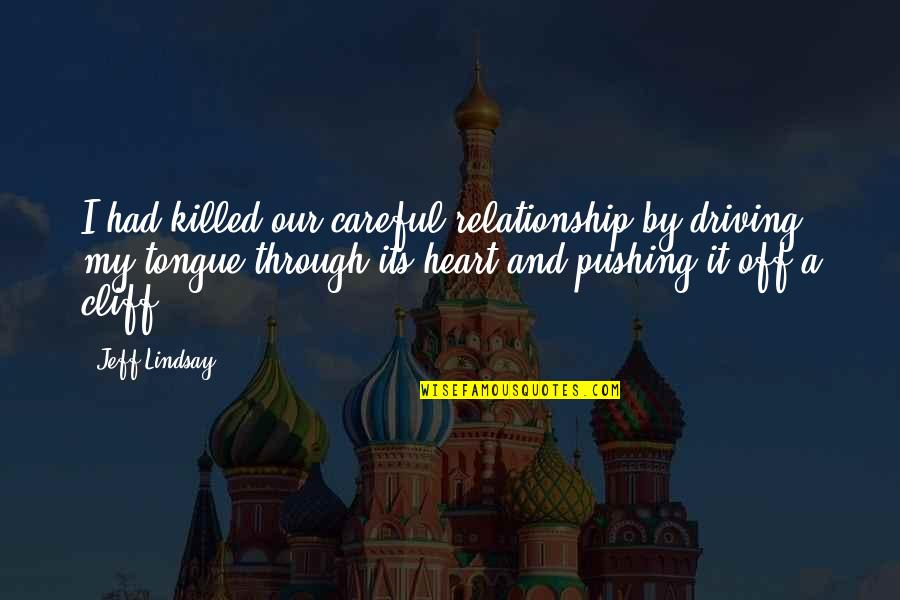 I had killed our careful relationship by driving my tongue through its heart and pushing it off a cliff. —
Jeff Lindsay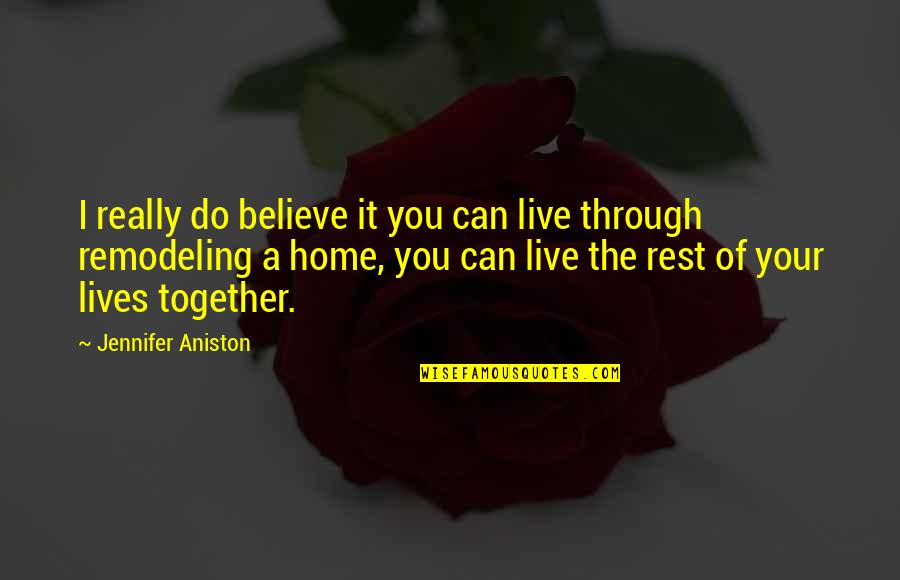 I really do believe it you can live through remodeling a home, you can live the rest of your lives together. —
Jennifer Aniston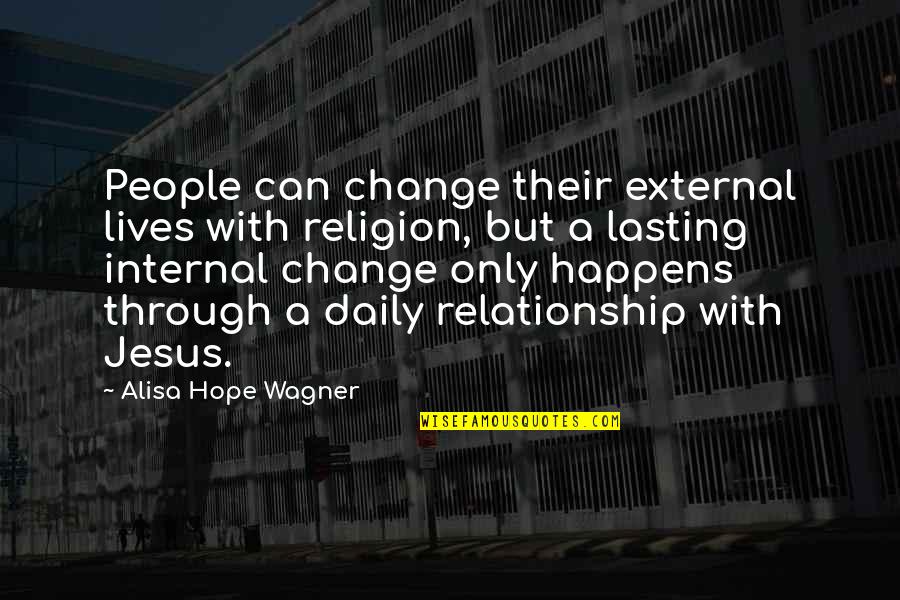 People can change their external lives with religion, but a lasting internal change only happens through a daily relationship with Jesus. —
Alisa Hope Wagner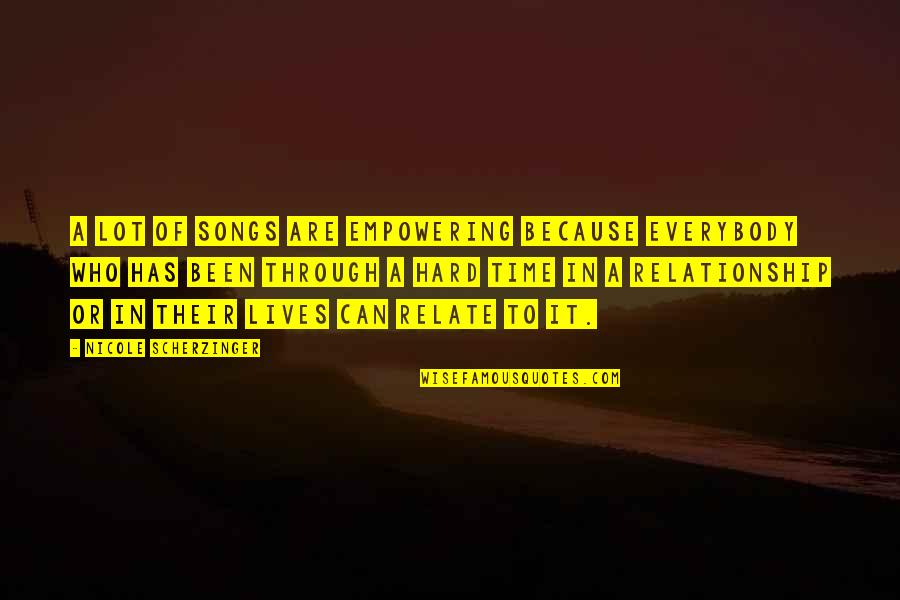 A lot of songs are empowering because everybody who has been through a hard time in a relationship or in their lives can relate to it. —
Nicole Scherzinger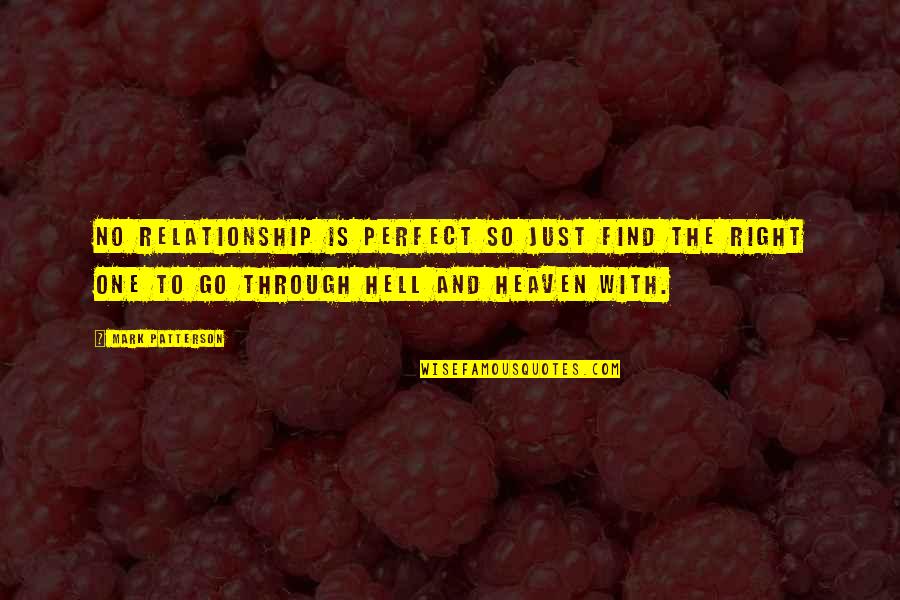 No relationship is perfect so just find the right one to go through hell and heaven with. —
Mark Patterson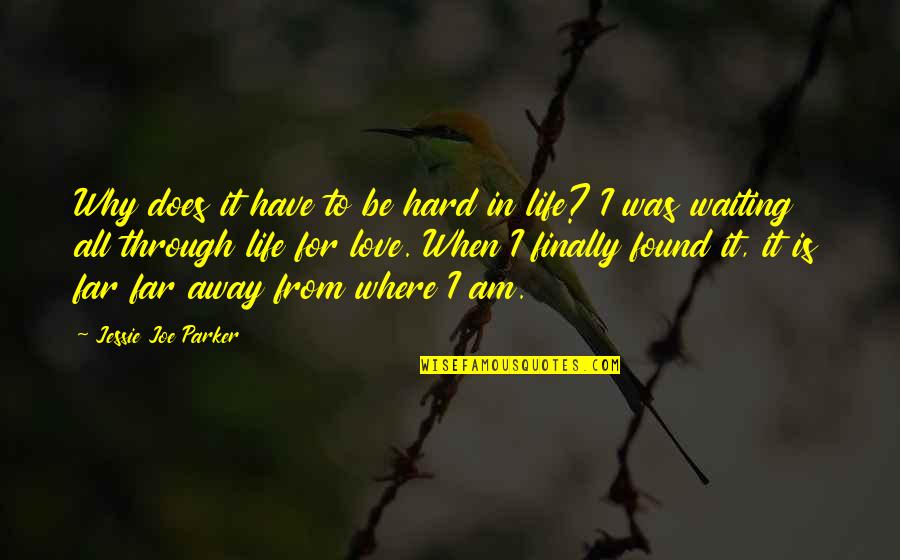 Why does it have to be hard in life? I was waiting all through life for love. When I finally found it, it is far far away from where I am. —
Jessie Joe Parker