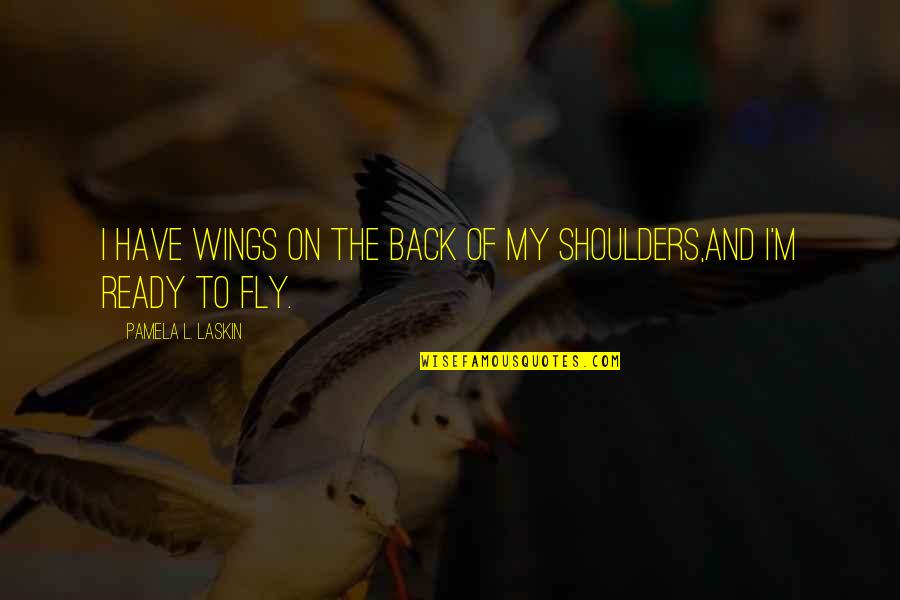 I have wings on the back of my shoulders,
and I'm ready to fly.
—
Pamela L. Laskin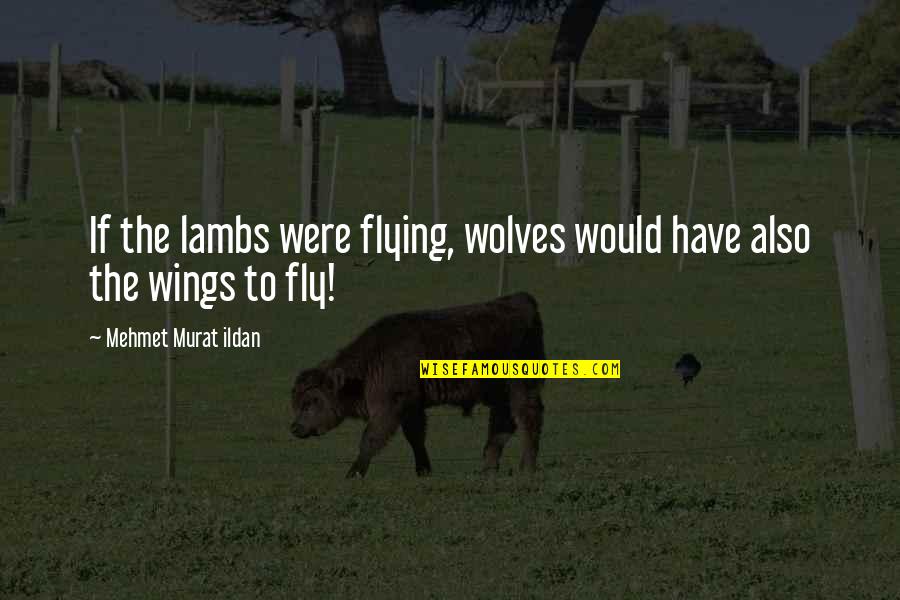 If the lambs were flying, wolves would have also the wings to fly!
—
Mehmet Murat Ildan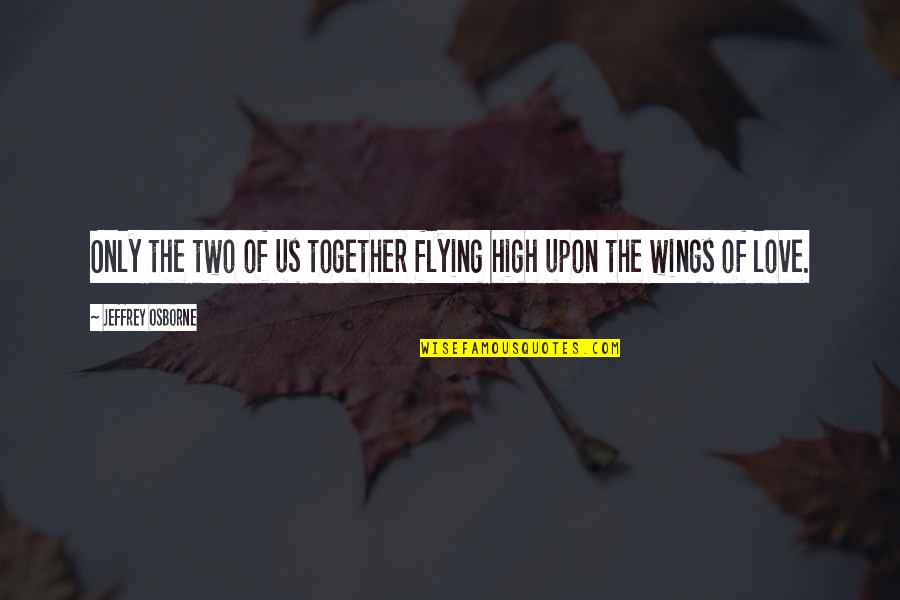 Only the two of us together flying high upon the wings of love.
—
Jeffrey Osborne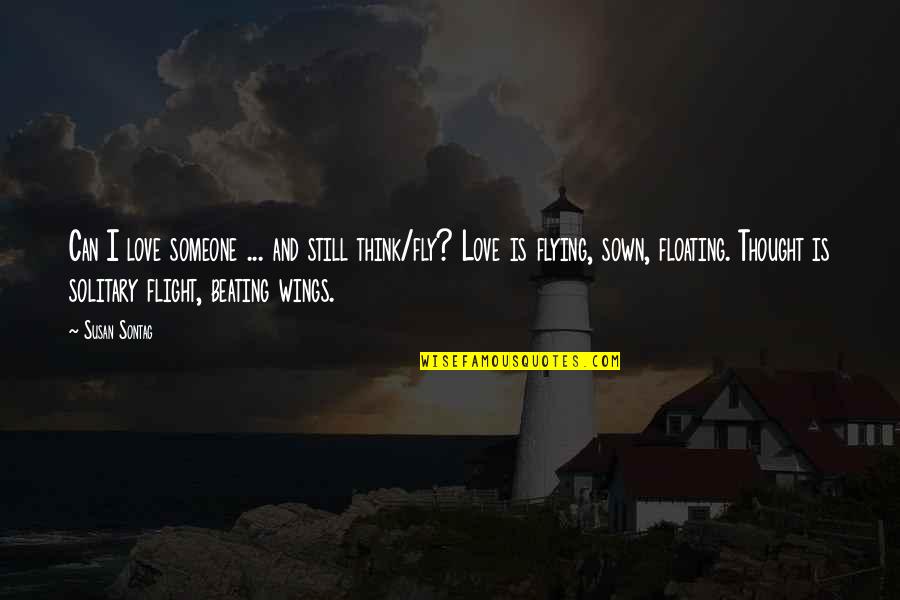 Can I love someone ... and still think/fly? Love is flying, sown, floating. Thought is solitary flight, beating wings.
—
Susan Sontag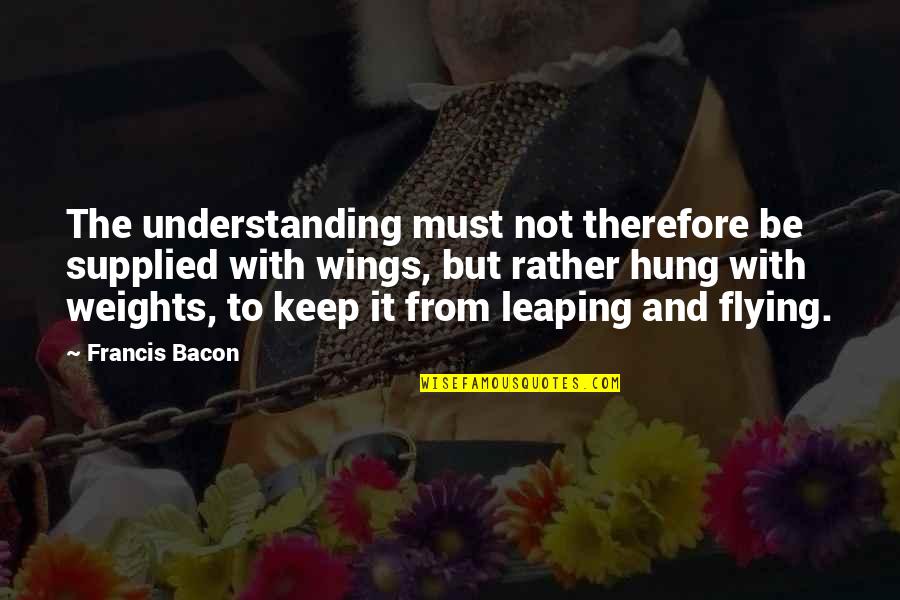 The understanding must not therefore be supplied with wings, but rather hung with weights, to keep it from leaping and flying.
—
Francis Bacon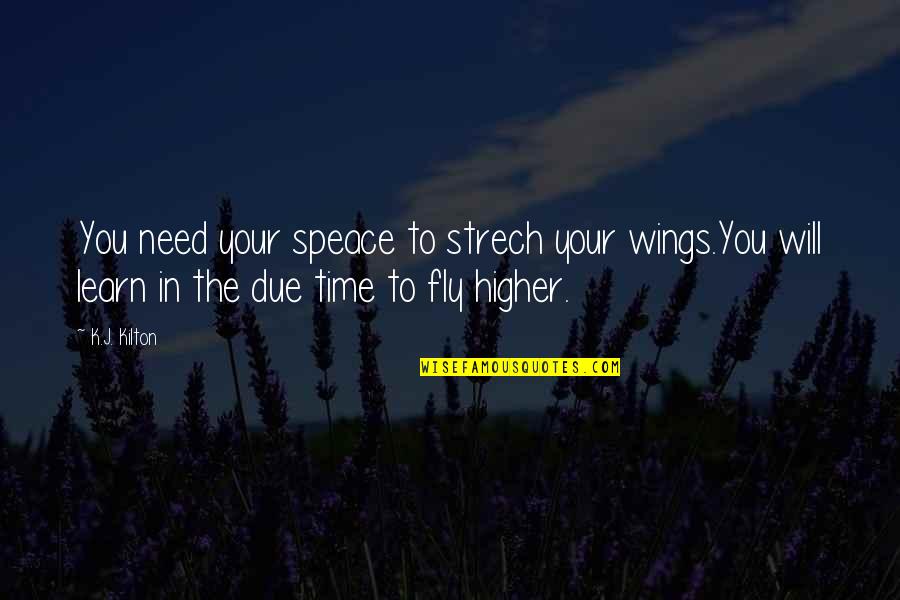 You need your speace to strech your wings.You will learn in the due time to fly higher.
—
K.J. Kilton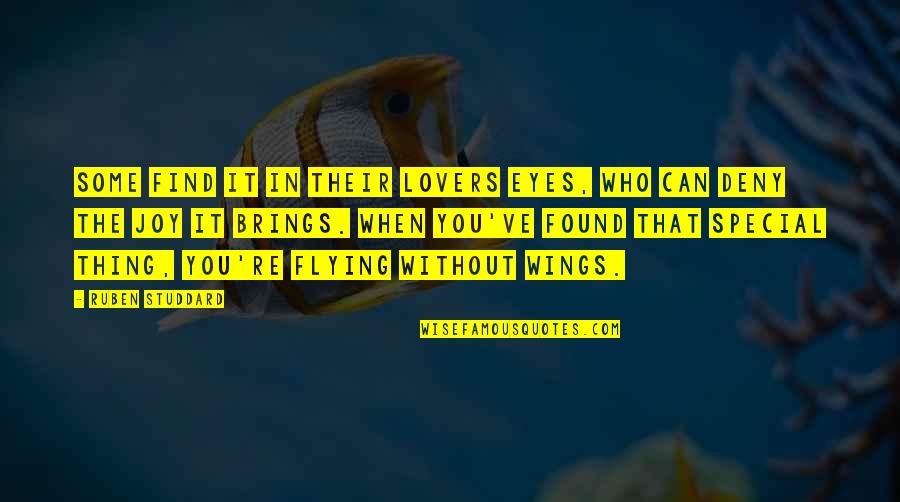 Some find it in their lovers eyes, who can deny the joy it brings. When you've found that special thing, you're flying without wings. —
Ruben Studdard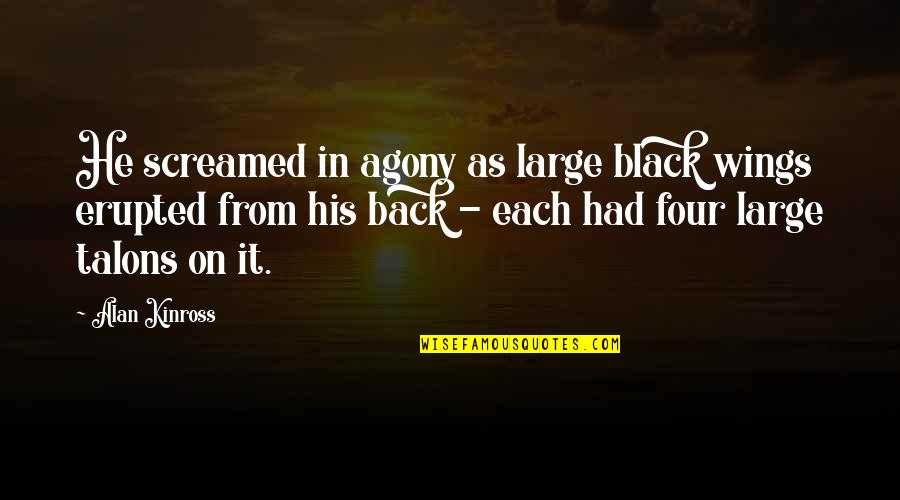 He screamed in agony as large black wings erupted from his back - each had four large talons on it. —
Alan Kinross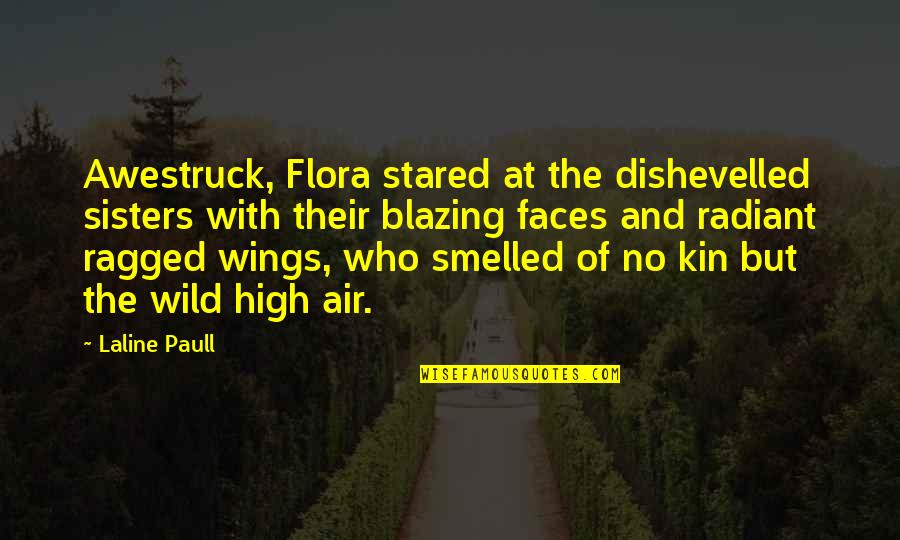 Awestruck, Flora stared at the dishevelled sisters with their blazing faces and radiant ragged wings, who smelled of no kin but the wild high air. —
Laline Paull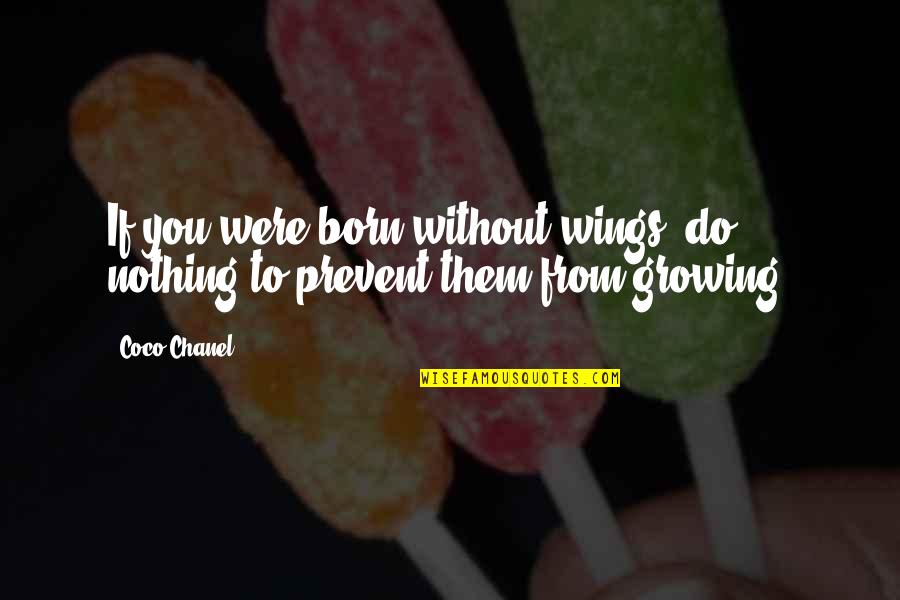 If you were born without wings, do nothing to prevent them from growing. —
Coco Chanel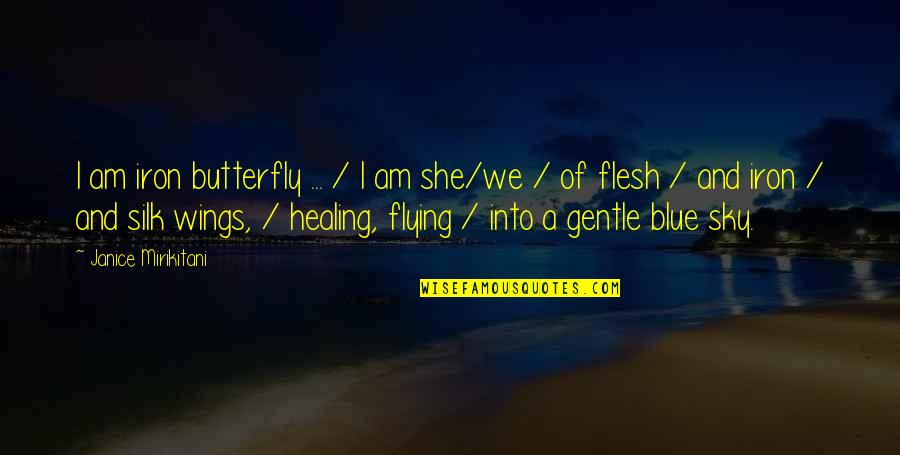 I am iron butterfly ... / I am she/we / of flesh / and iron / and silk wings, / healing, flying / into a gentle blue sky. —
Janice Mirikitani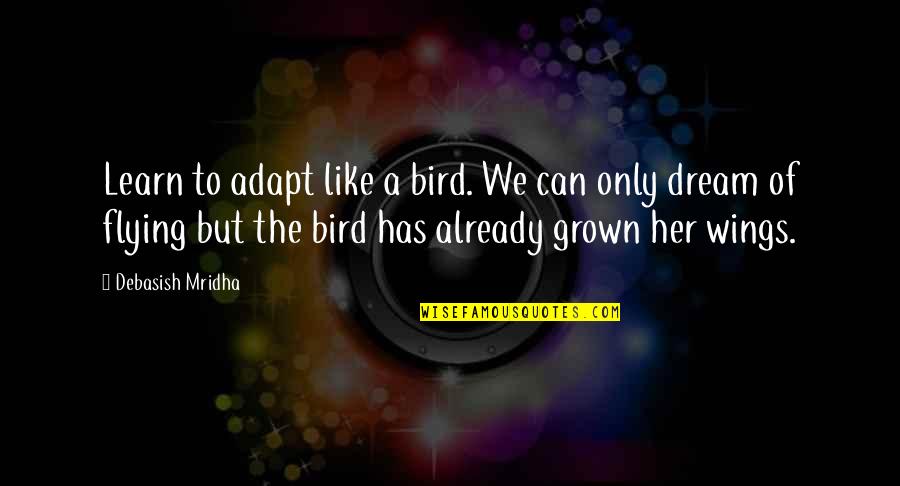 Learn to adapt like a bird. We can only dream of flying but the bird has already grown her wings. —
Debasish Mridha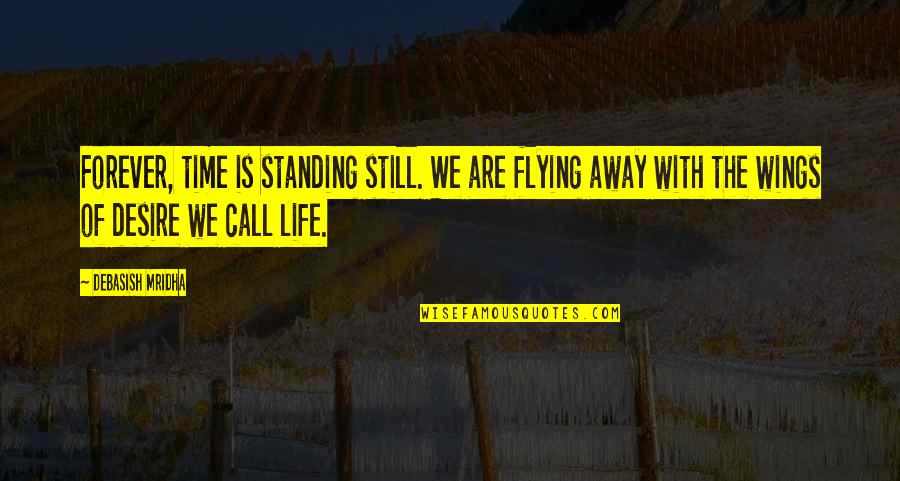 Forever, time is standing still. We are flying away with the wings of desire we call life. —
Debasish Mridha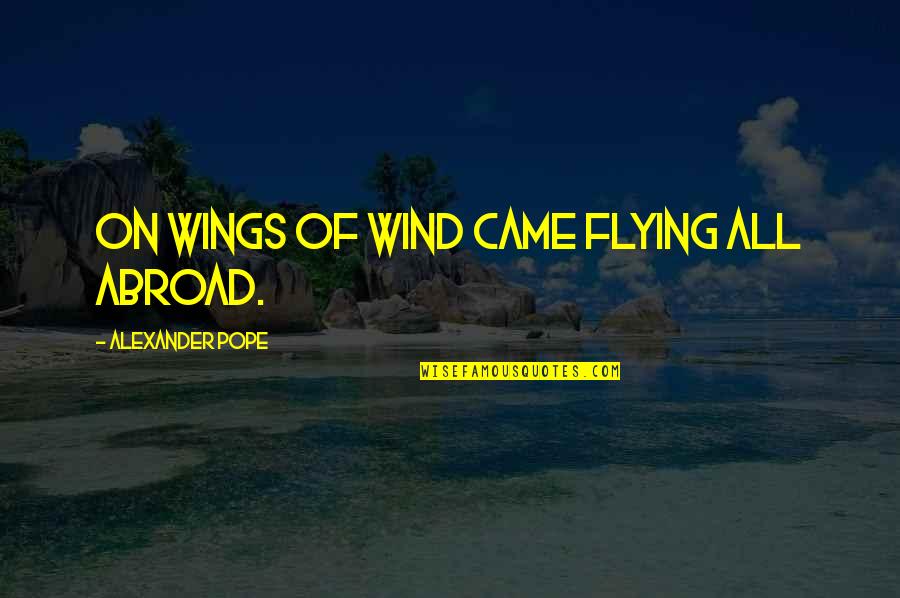 On wings of wind came flying all abroad. —
Alexander Pope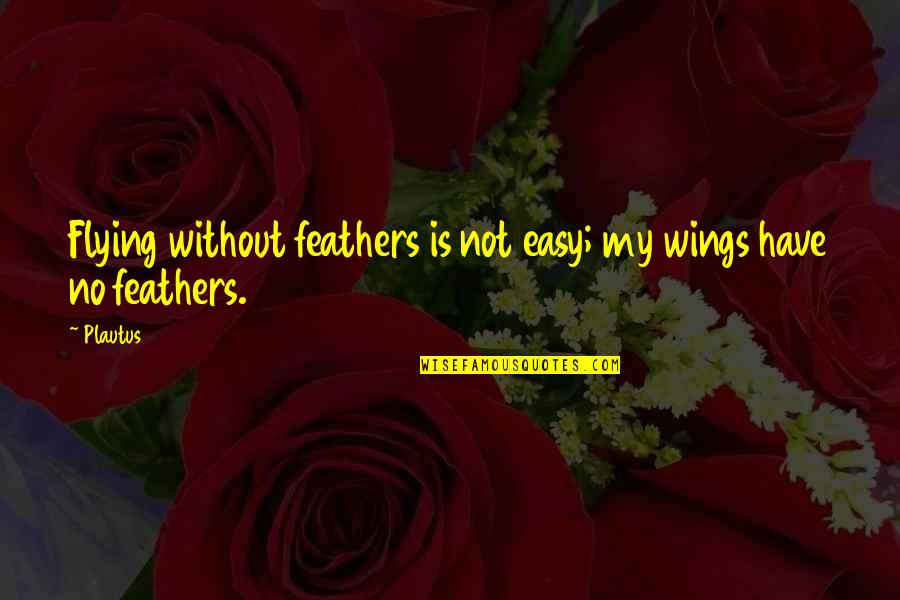 Flying without feathers is not easy; my wings have no feathers. —
Plautus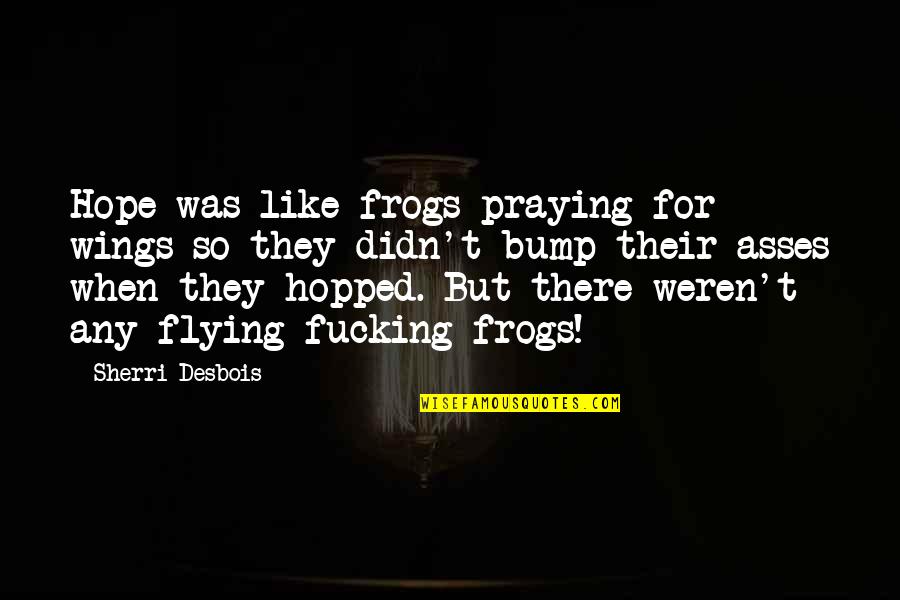 Hope was like frogs praying for wings so they didn't bump their asses when they hopped. But there weren't any flying fucking frogs! —
Sherri Desbois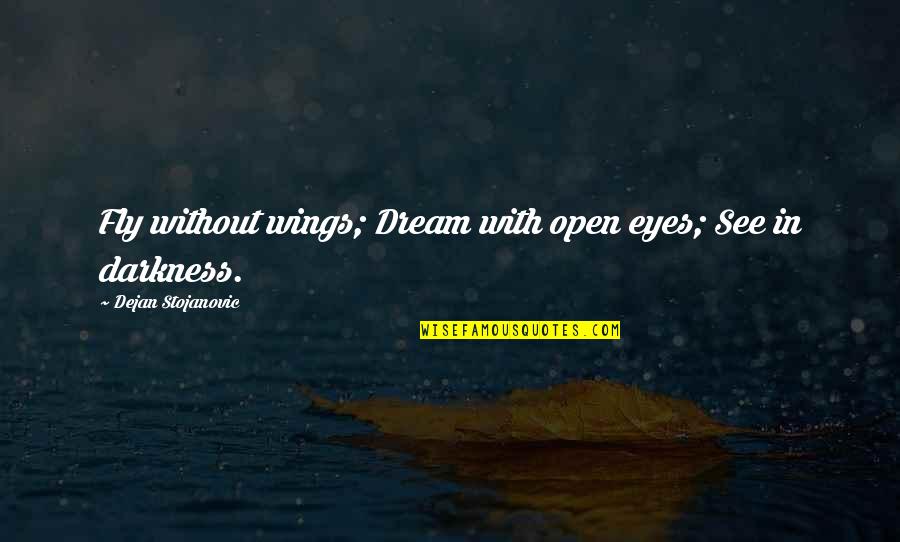 Fly without wings;
Dream with open eyes;
See in darkness. —
Dejan Stojanovic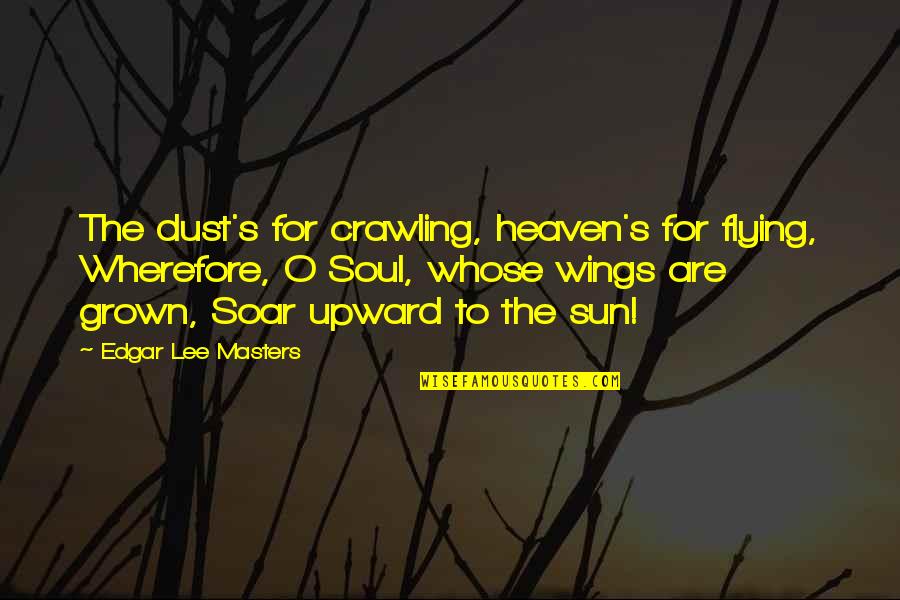 The dust's for crawling, heaven's for flying, Wherefore, O Soul, whose wings are grown, Soar upward to the sun! —
Edgar Lee Masters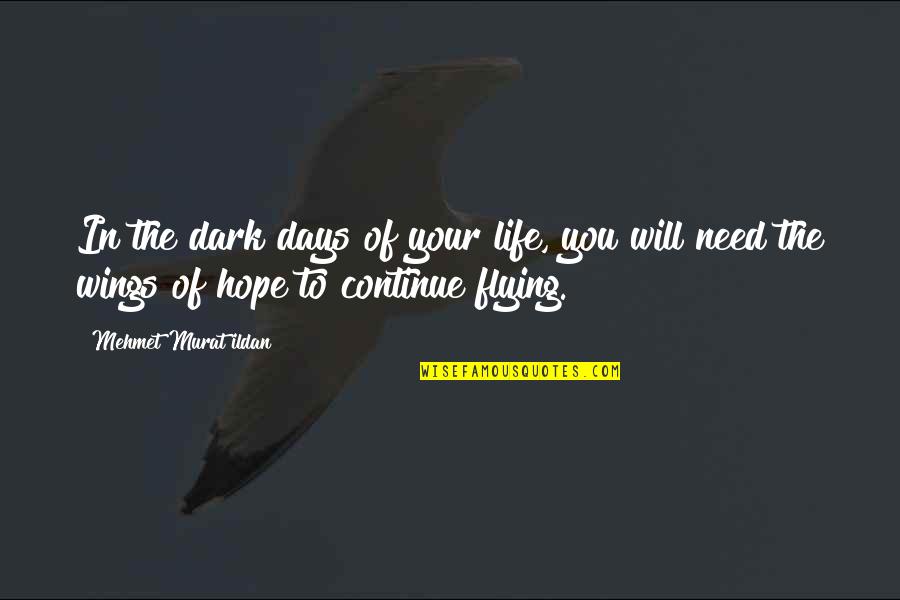 In the dark days of your life, you will need the wings of hope to continue flying. —
Mehmet Murat Ildan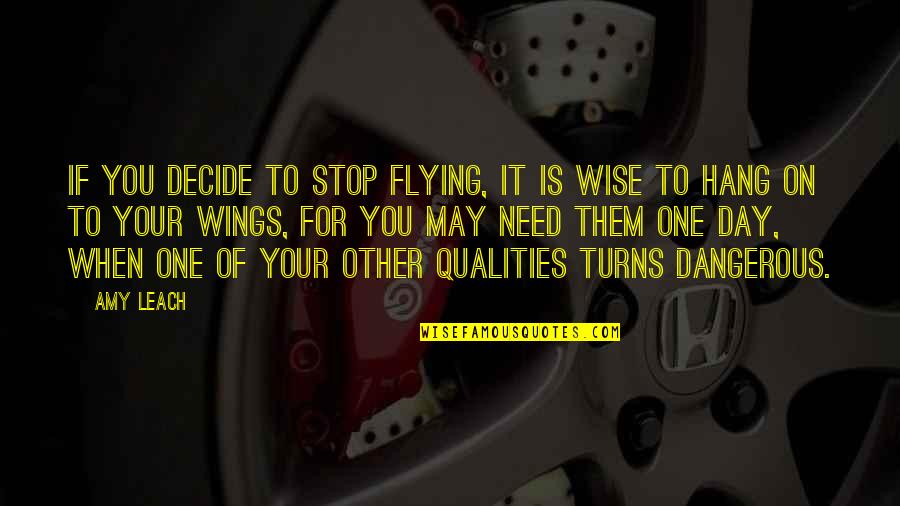 If you decide to stop flying, it is wise to hang on to your wings, for you may need them one day, when one of your other qualities turns dangerous. —
Amy Leach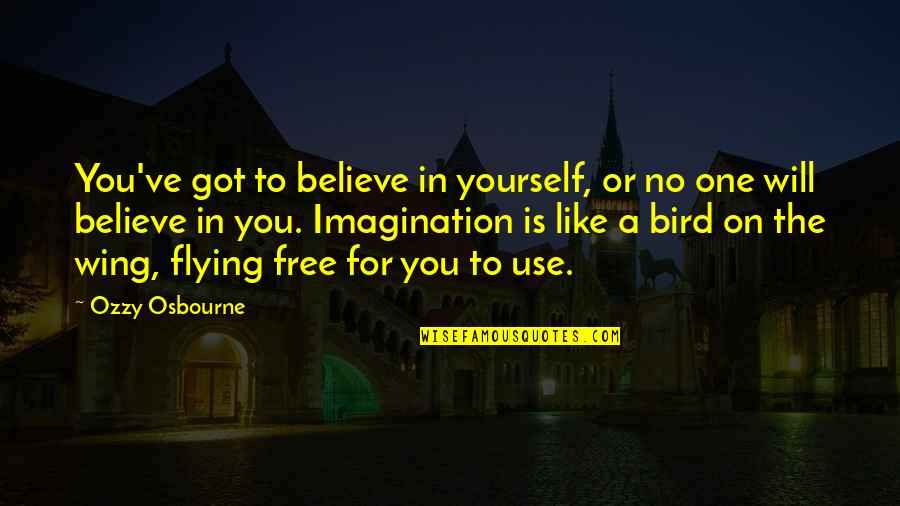 You've got to believe in yourself, or no one will believe in you. Imagination is like a bird on the wing, flying free for you to use. —
Ozzy Osbourne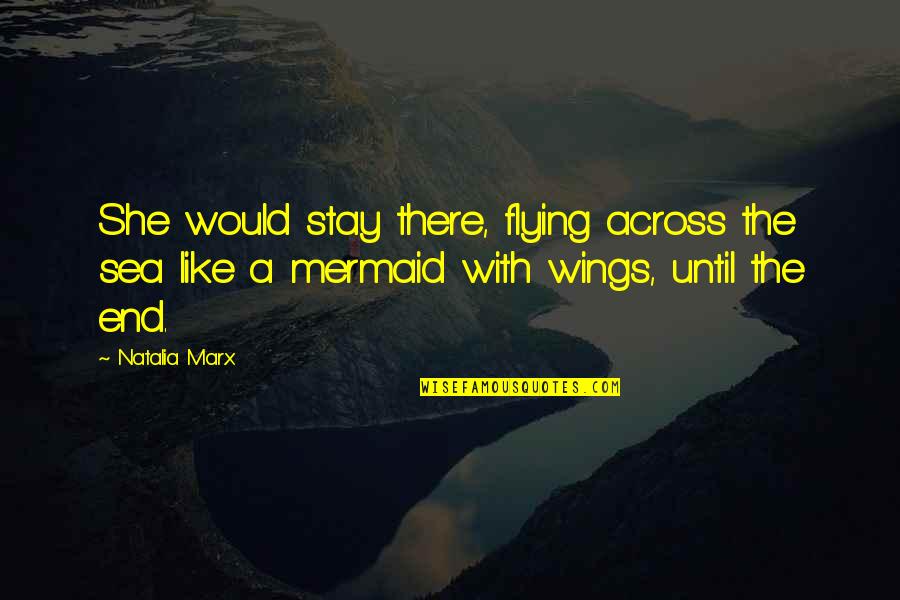 She would stay there, flying across the sea like a mermaid with wings, until the end. —
Natalia Marx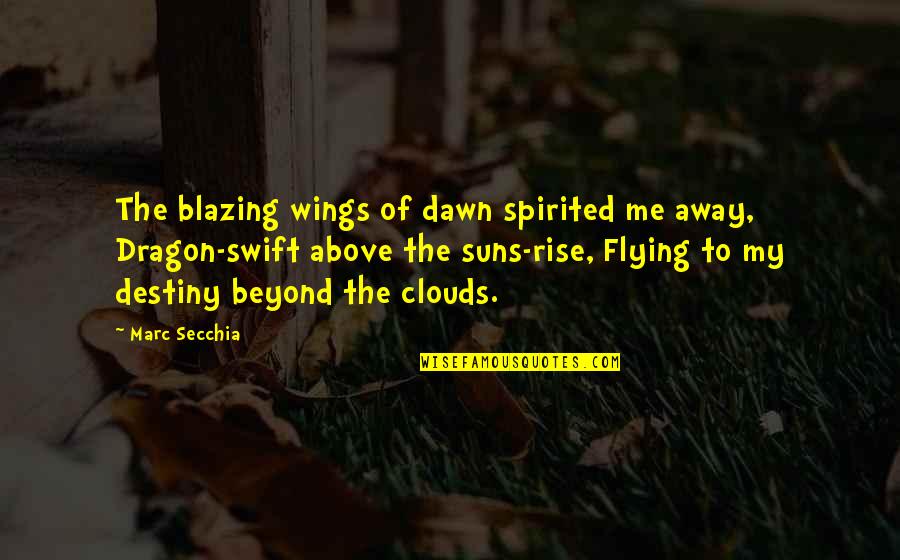 The blazing wings of dawn spirited me away, Dragon-swift above the suns-rise, Flying to my destiny beyond the clouds. —
Marc Secchia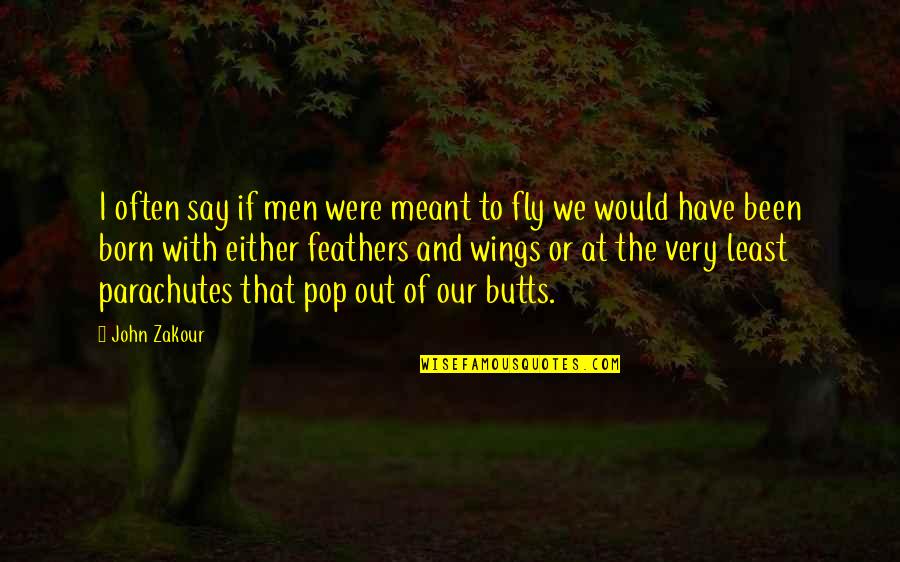 I often say if men were meant to fly we would have been born with either feathers and wings or at the very least parachutes that pop out of our butts. —
John Zakour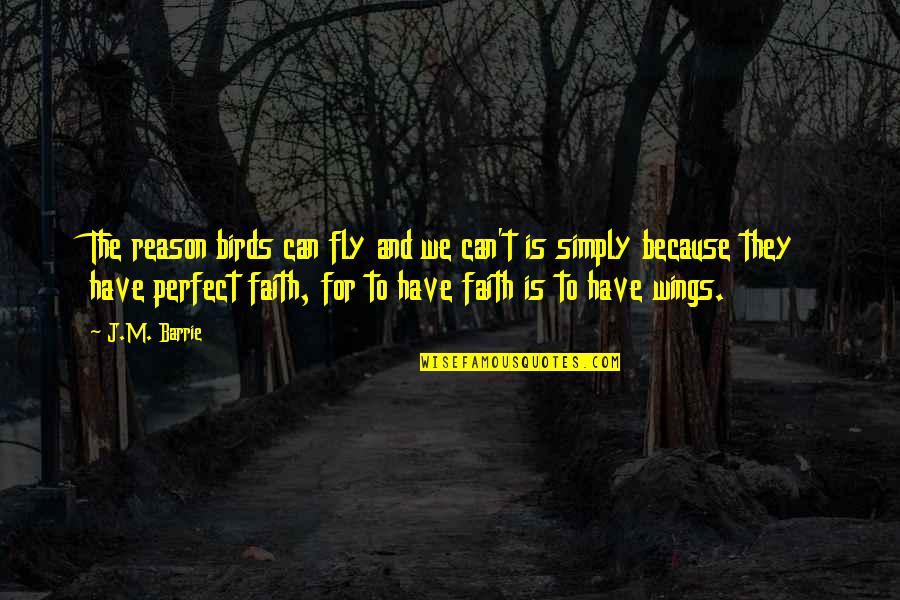 The reason birds can fly and we can't is simply because they have perfect faith, for to have faith is to have wings. —
J.M. Barrie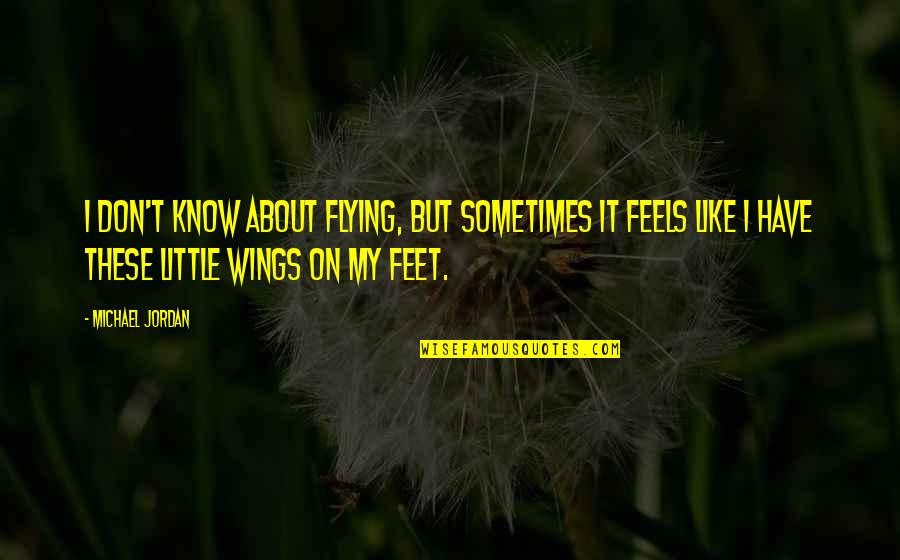 I don't know about flying, but sometimes it feels like I have these little wings on my feet. —
Michael Jordan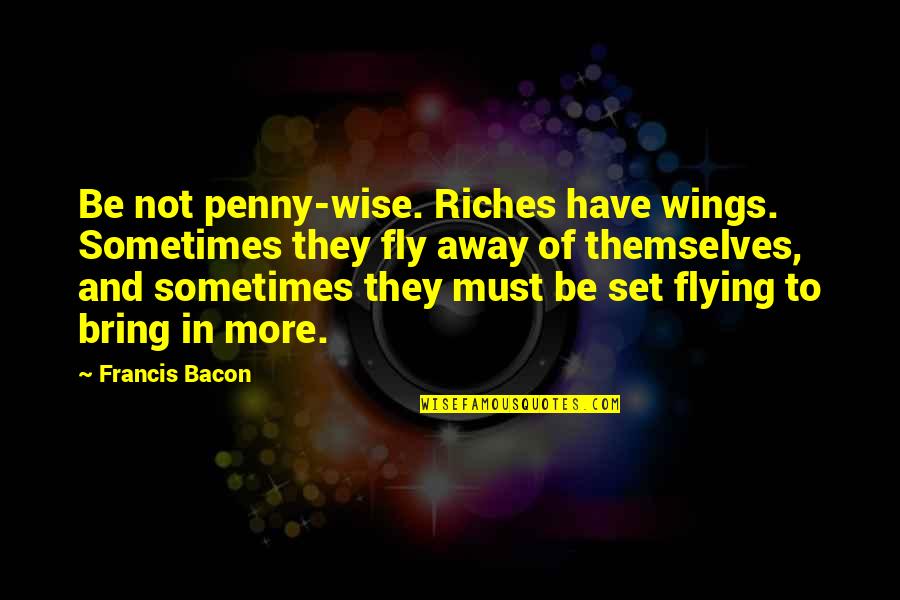 Be not penny-wise. Riches have wings. Sometimes they fly away of themselves, and sometimes they must be set flying to bring in more. —
Francis Bacon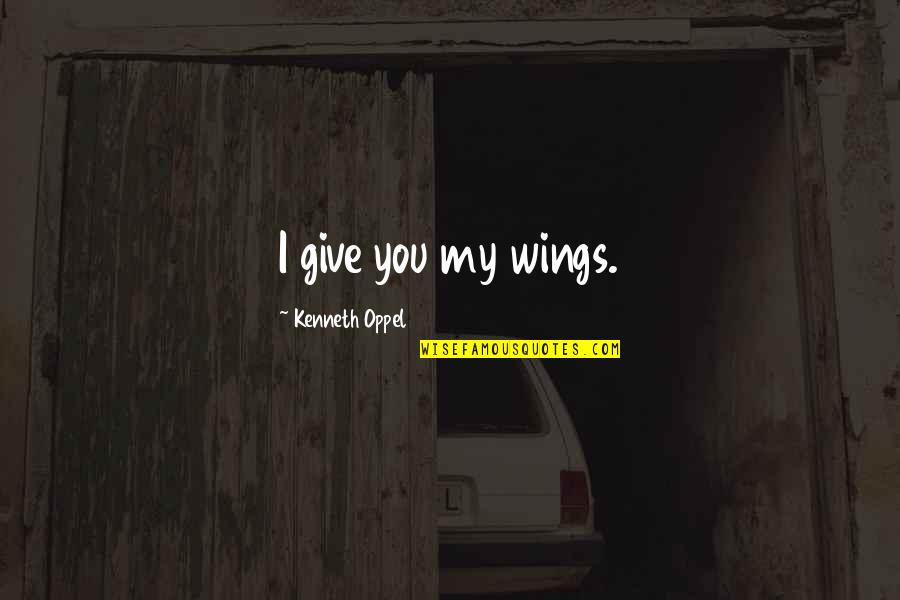 I give you my wings. —
Kenneth Oppel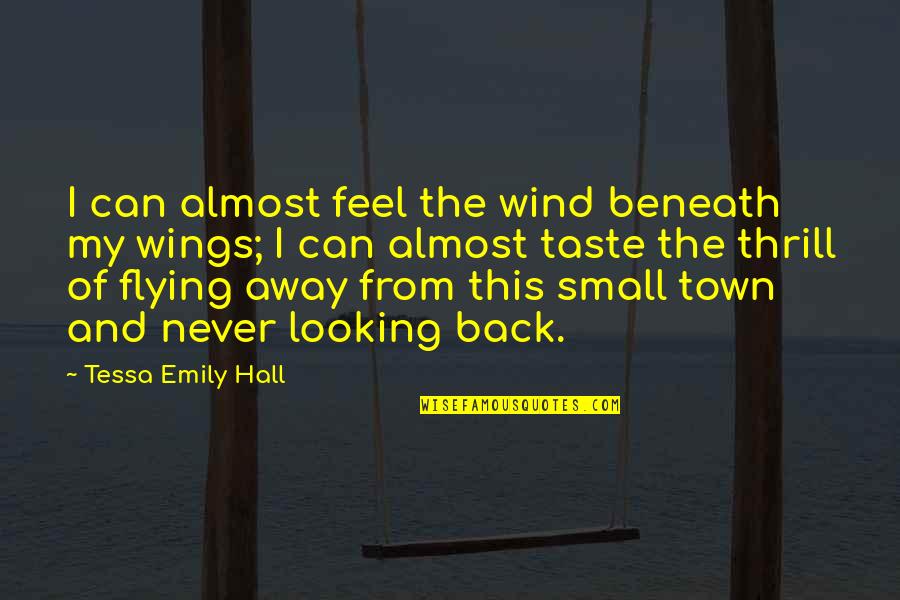 I can almost feel the wind beneath my wings; I can almost taste the thrill of flying away from this small town and never looking back. —
Tessa Emily Hall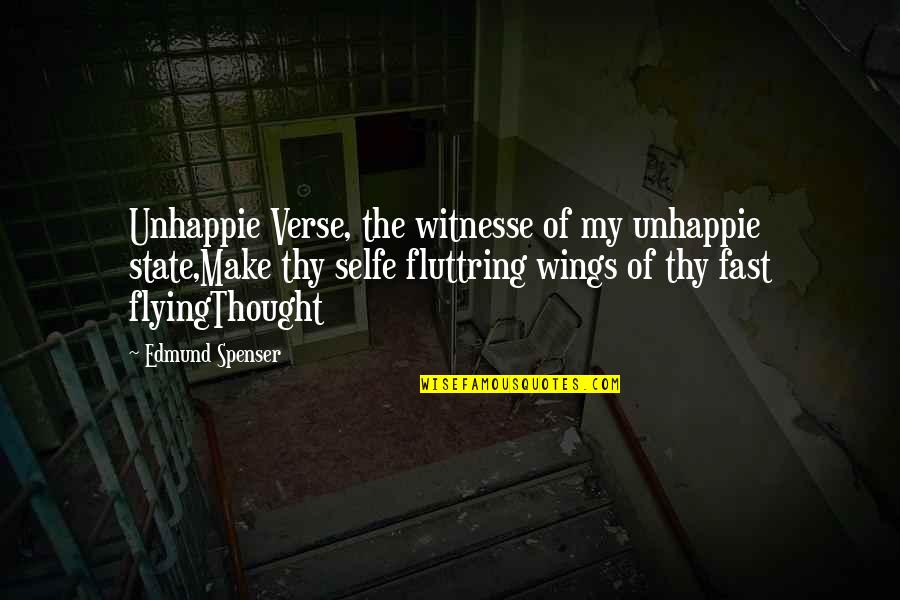 Unhappie Verse, the witnesse of my unhappie state,
Make thy selfe fluttring wings of thy fast flying
Thought —
Edmund Spenser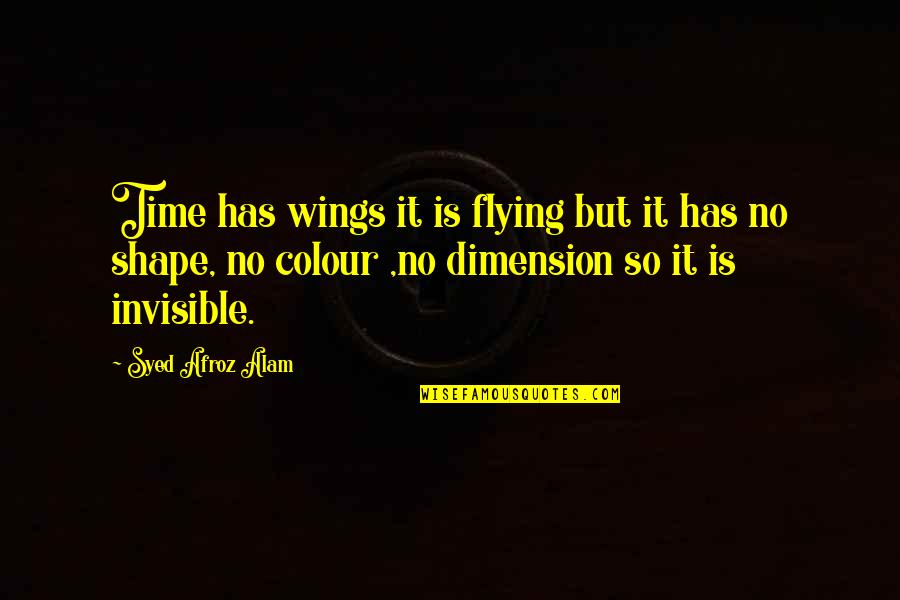 Time has wings it is flying but it has no shape, no colour ,no dimension so it is invisible. —
Syed Afroz Alam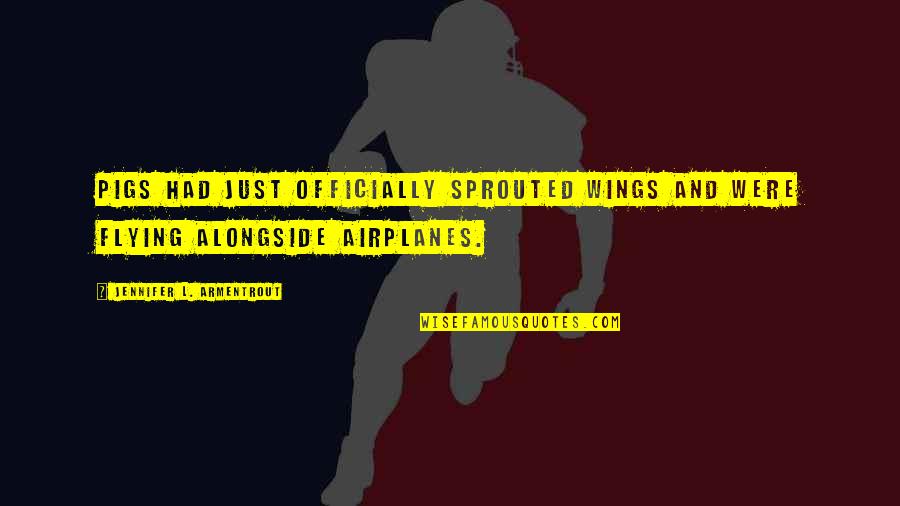 Pigs had just officially sprouted wings and were flying alongside airplanes. —
Jennifer L. Armentrout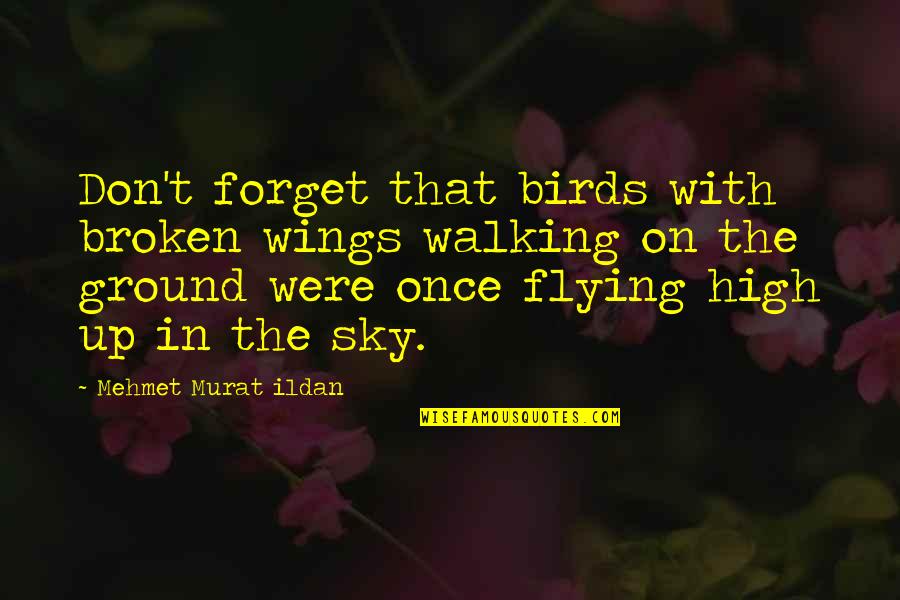 Don't forget that birds with broken wings walking on the ground were once flying high up in the sky. —
Mehmet Murat Ildan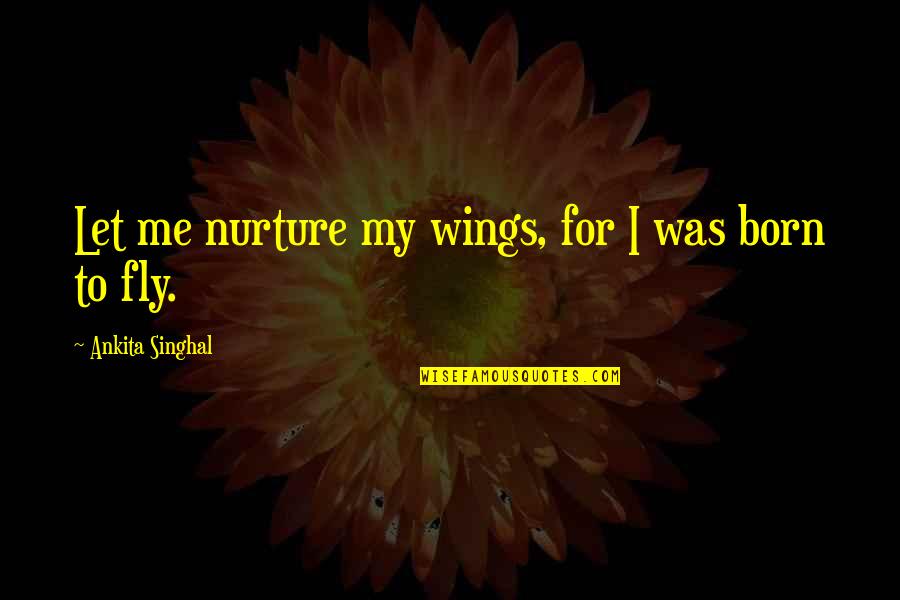 Let me nurture my wings, for I was born to fly. —
Ankita Singhal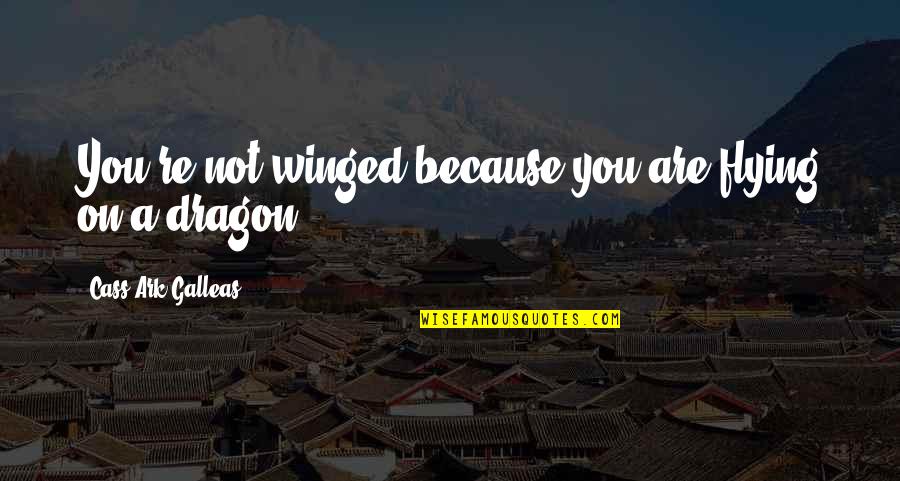 You're not winged because you are flying on a dragon —
Cass Ark Galleas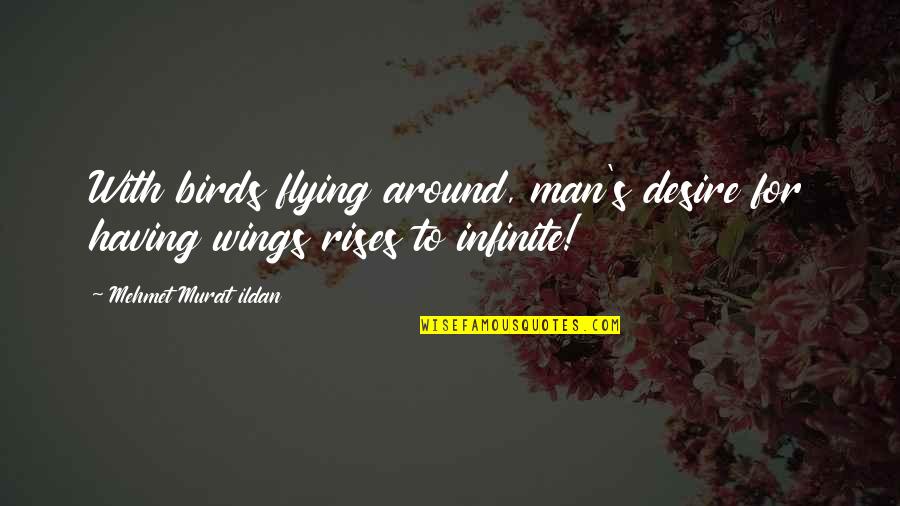 With birds flying around, man's desire for having wings rises to infinite! —
Mehmet Murat Ildan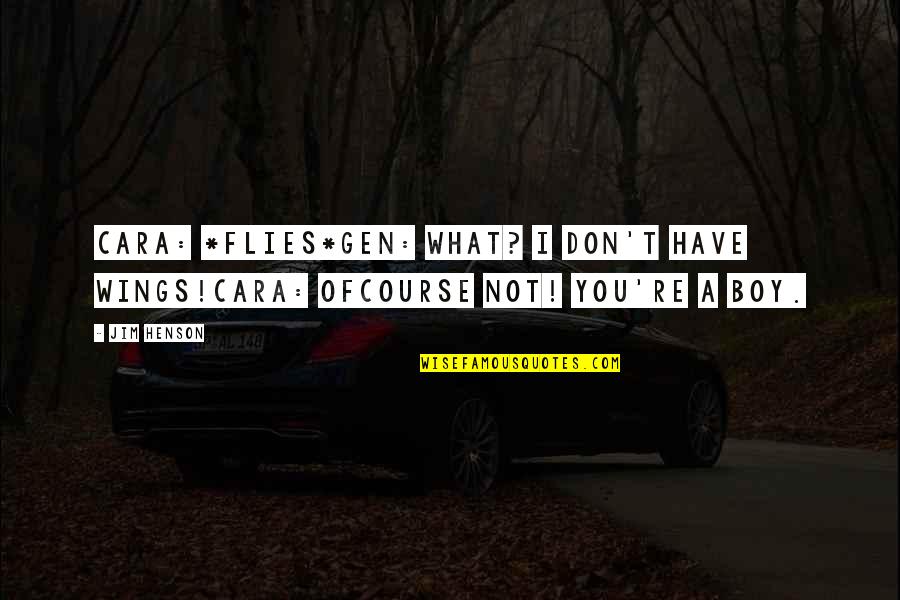 Cara: *Flies*
Gen: What? I don't have wings!
Cara: Ofcourse not! You're a boy. —
Jim Henson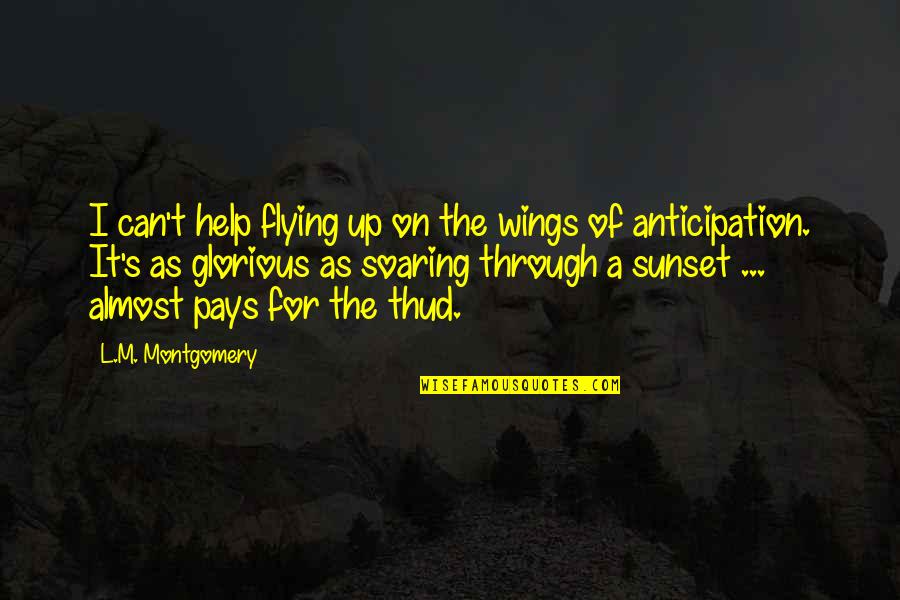 I can't help flying up on the wings of anticipation. It's as glorious as soaring through a sunset ... almost pays for the thud. —
L.M. Montgomery