The world was a merciless place. Hard and cruel. Except when you found someone to trust and love. Life, however fleeting, possessed meaning then.
—
Sophie Jordan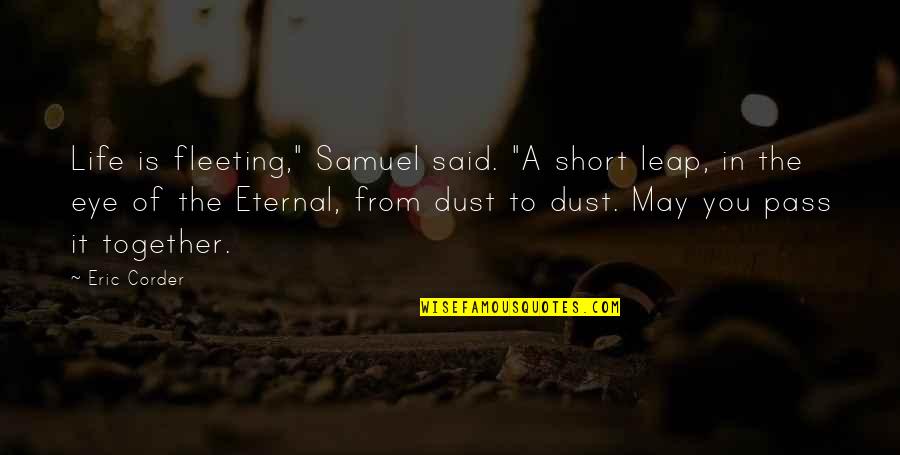 Life is fleeting," Samuel said. "A short leap, in the eye of the Eternal, from dust to dust. May you pass it together.
—
Eric Corder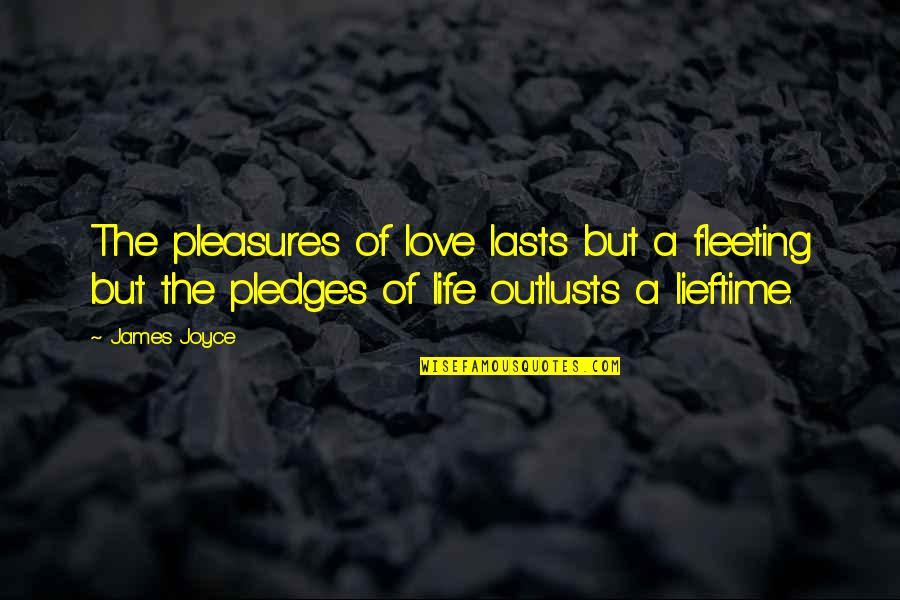 The pleasures of love lasts but a fleeting but the pledges of life outlusts a lieftime.
—
James Joyce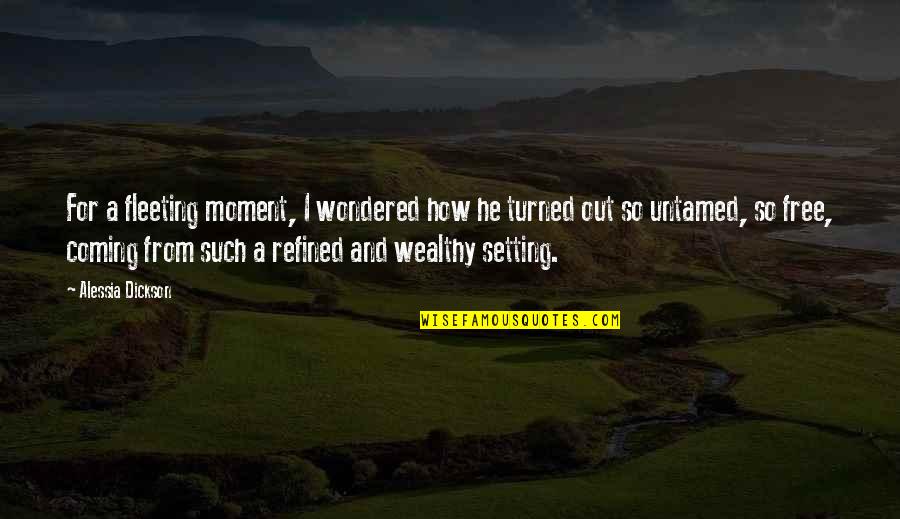 For a fleeting moment, I wondered how he turned out so untamed, so free, coming from such a refined and wealthy setting.
—
Alessia Dickson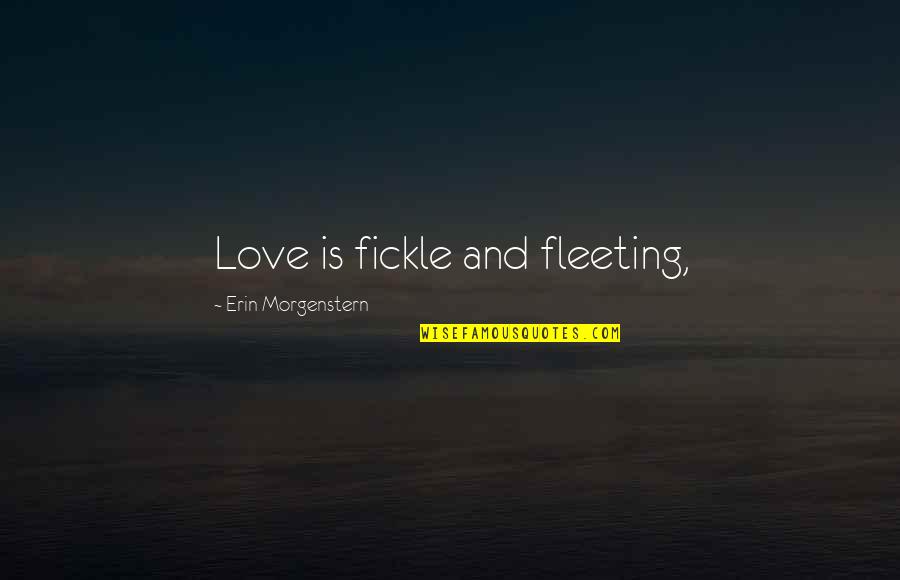 Love is fickle and fleeting,
—
Erin Morgenstern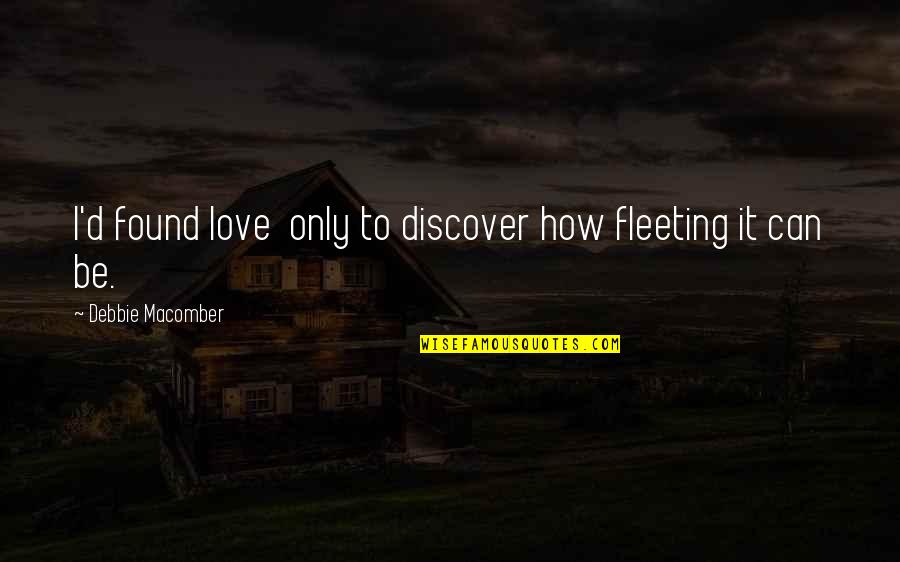 I'd found love
only to discover how fleeting it can be.
—
Debbie Macomber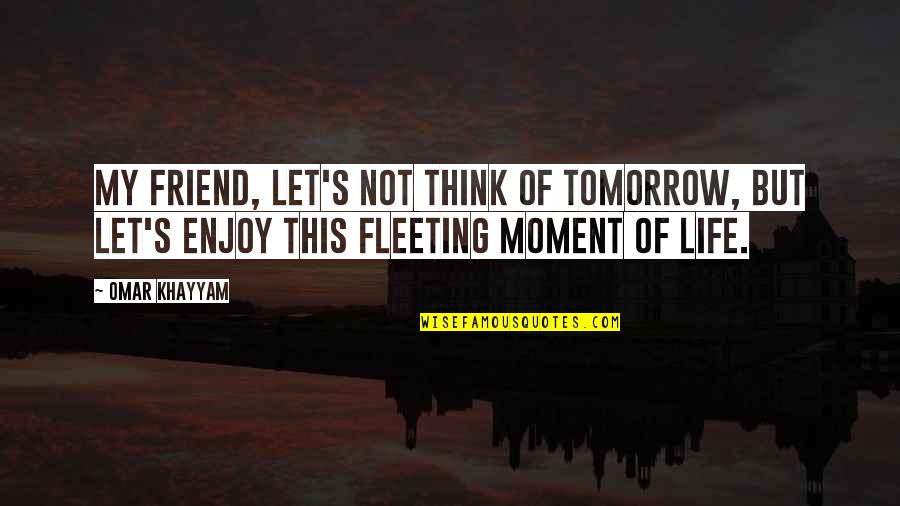 My friend, let's not think of tomorrow, but let's enjoy this fleeting moment of life.
—
Omar Khayyam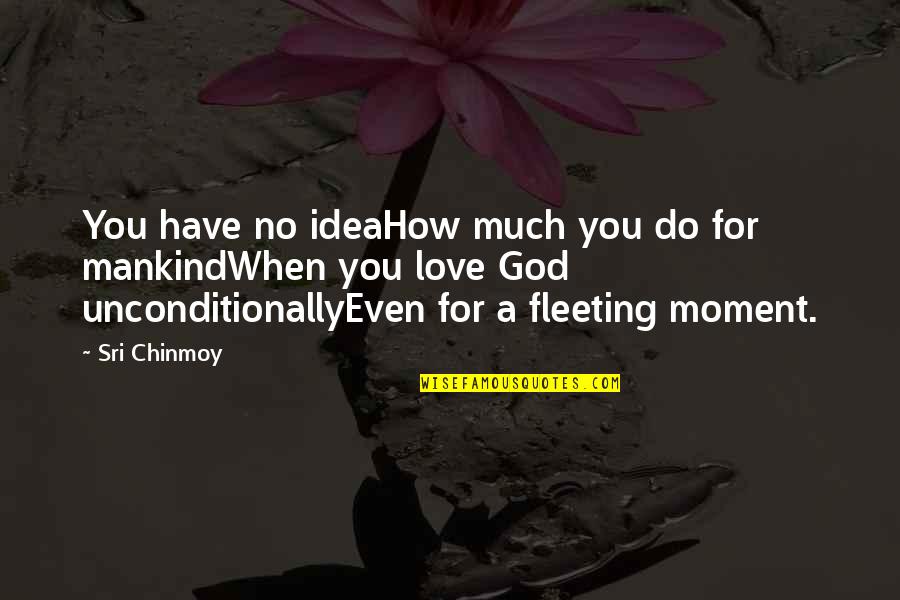 You have no idea
How much you do for mankind
When you love God unconditionally
Even for a fleeting moment. —
Sri Chinmoy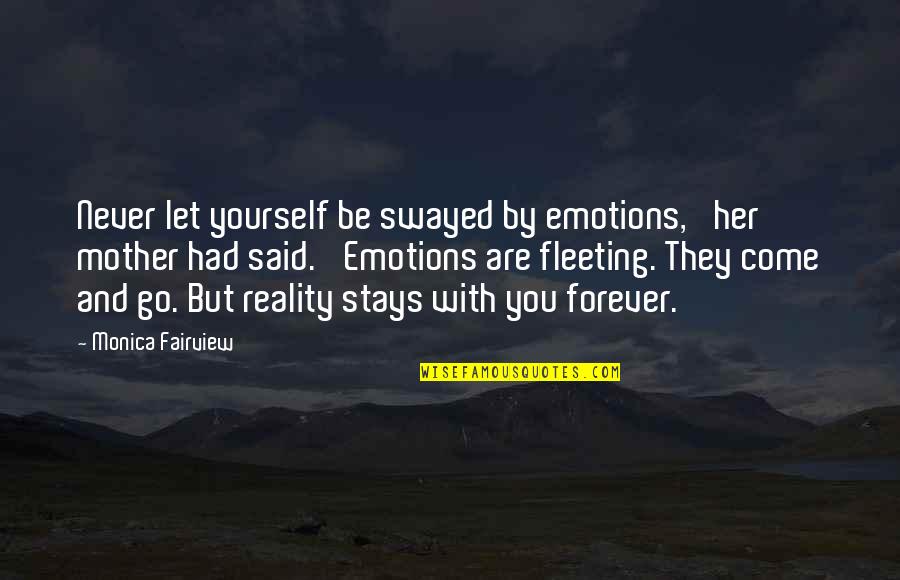 Never let yourself be swayed by emotions,' her mother had said. 'Emotions are fleeting. They come and go. But reality stays with you forever. —
Monica Fairview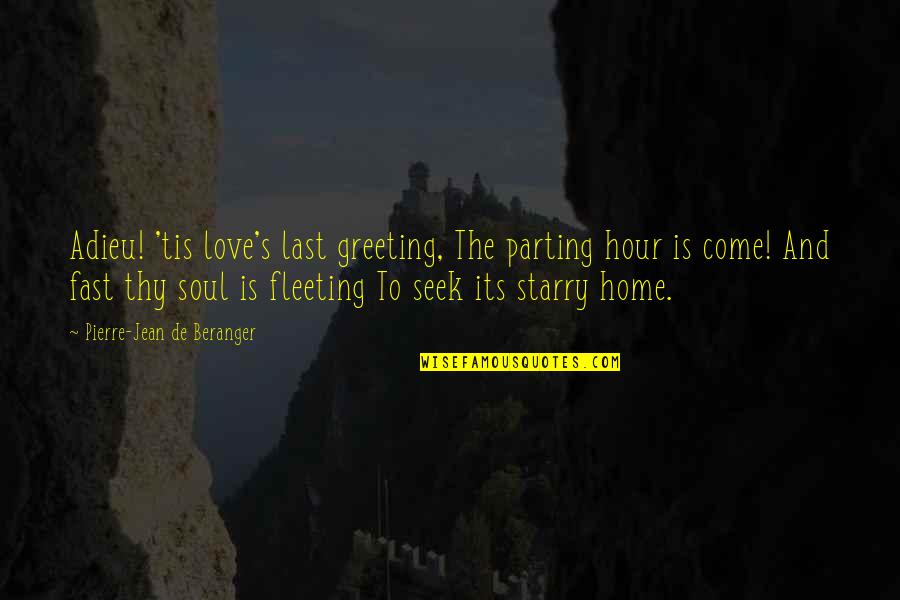 Adieu! 'tis love's last greeting, The parting hour is come! And fast thy soul is fleeting To seek its starry home. —
Pierre-Jean De Beranger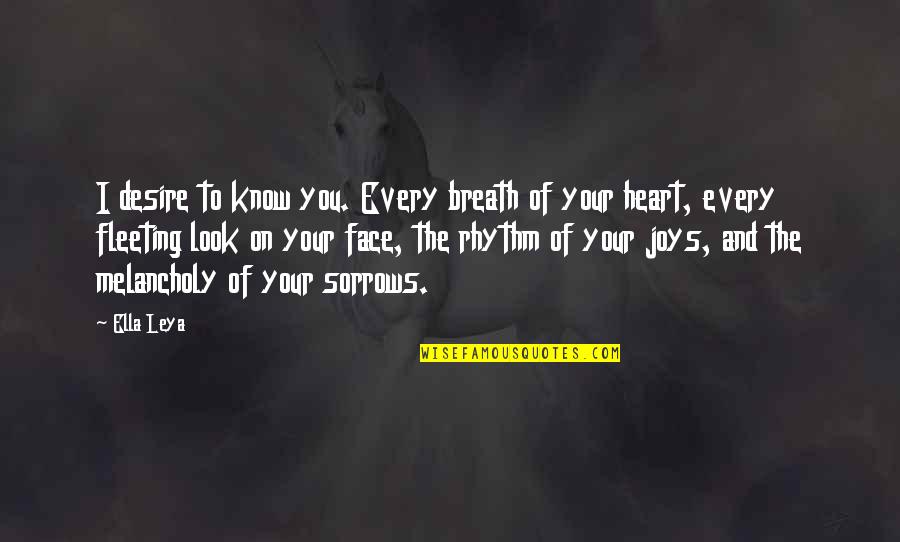 I desire to know you. Every breath of your heart, every fleeting look on your face, the rhythm of your joys, and the melancholy of your sorrows. —
Ella Leya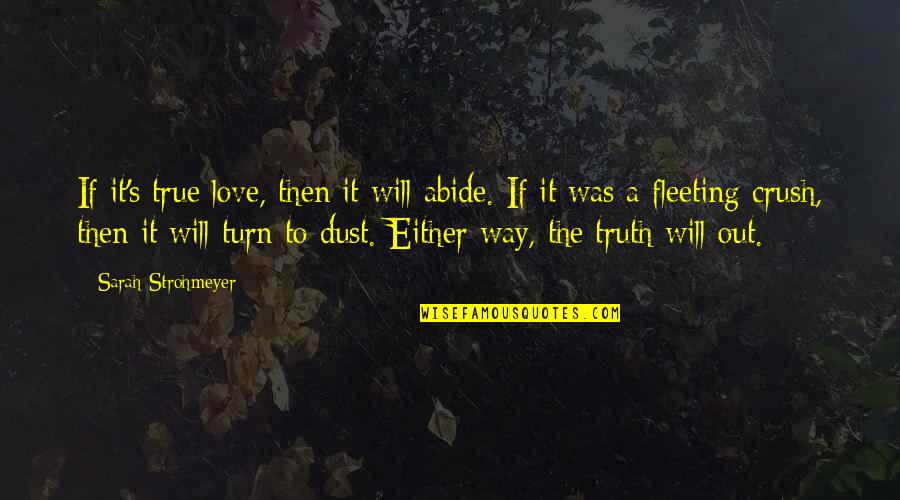 If it's true love, then it will abide. If it was a fleeting crush, then it will turn to dust. Either way, the truth will out. —
Sarah Strohmeyer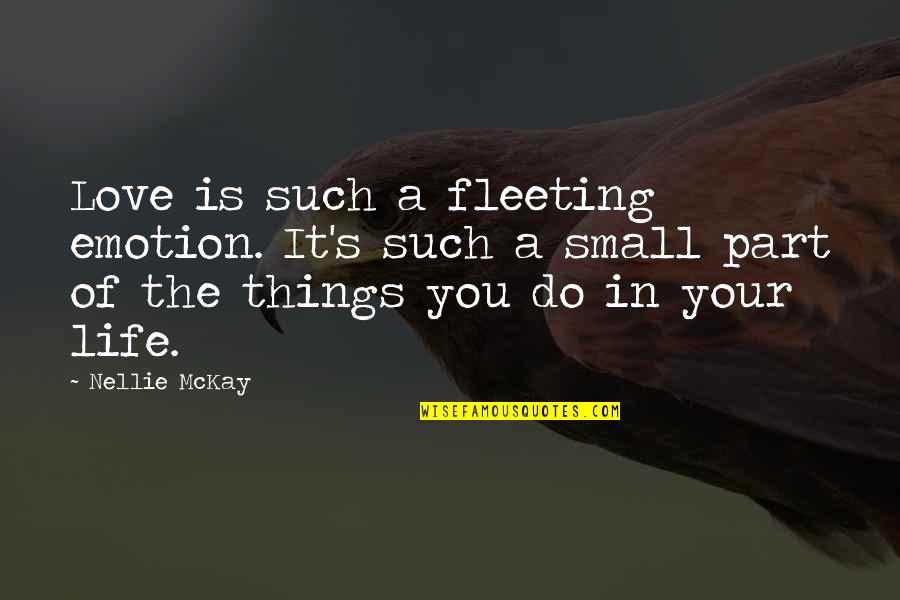 Love is such a fleeting emotion. It's such a small part of the things you do in your life. —
Nellie McKay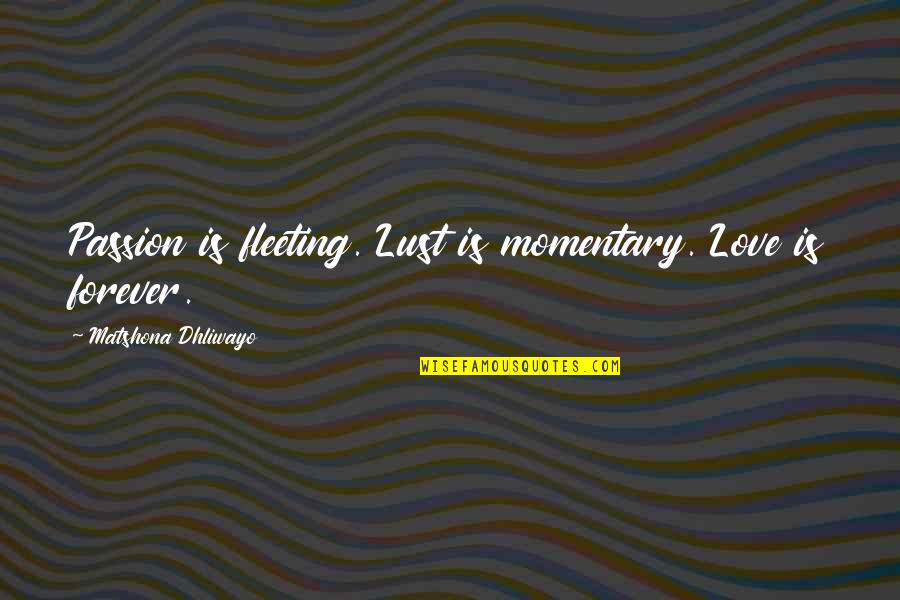 Passion is fleeting. Lust is momentary. Love is forever. —
Matshona Dhliwayo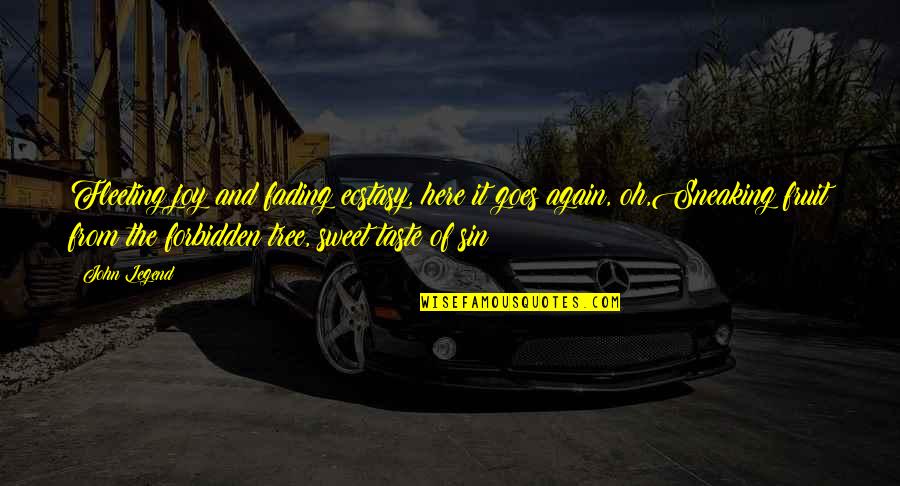 Fleeting joy and fading ecstasy, here it goes again, oh,
Sneaking fruit from the forbidden tree, sweet taste of sin —
John Legend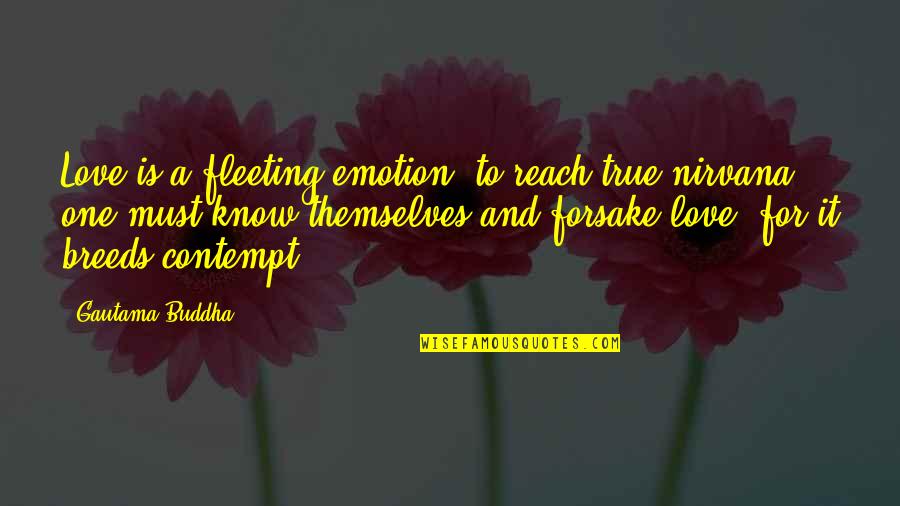 Love is a fleeting emotion, to reach true nirvana one must know themselves and forsake love, for it breeds contempt. —
Gautama Buddha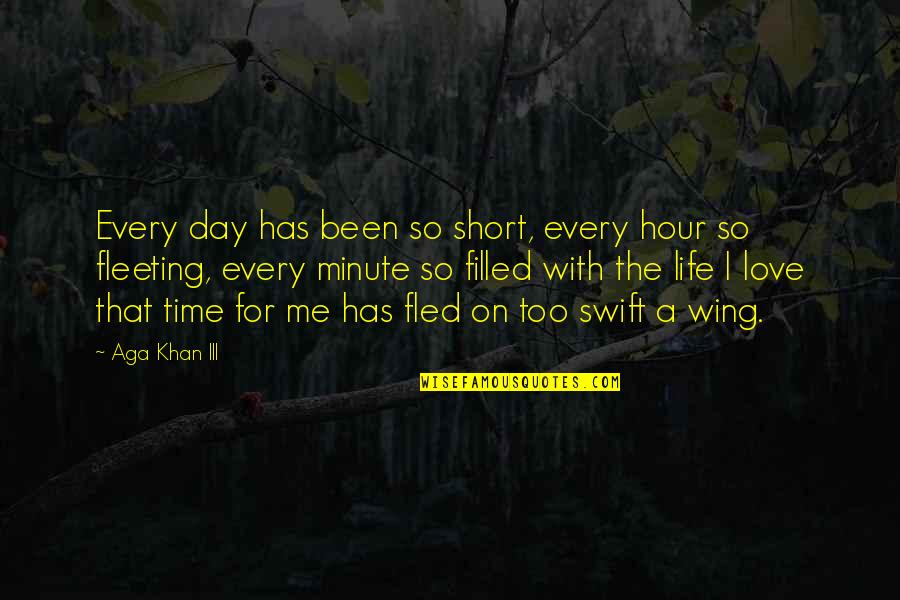 Every day has been so short, every hour so fleeting, every minute so filled with the life I love that time for me has fled on too swift a wing. —
Aga Khan III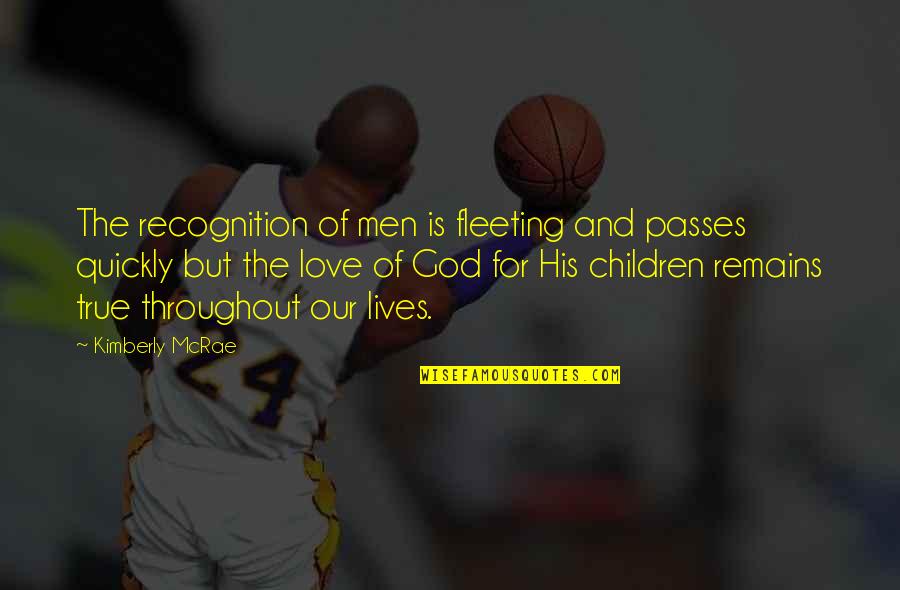 The recognition of men is fleeting and passes quickly but the love of God for His children remains true throughout our lives. —
Kimberly McRae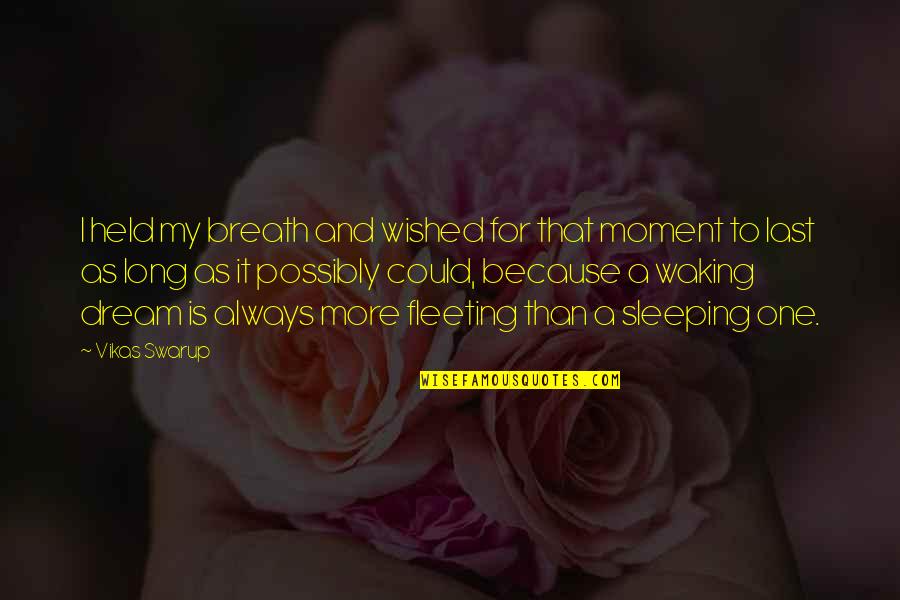 I held my breath and wished for that moment to last as long as it possibly could, because a waking dream is always more fleeting than a sleeping one. —
Vikas Swarup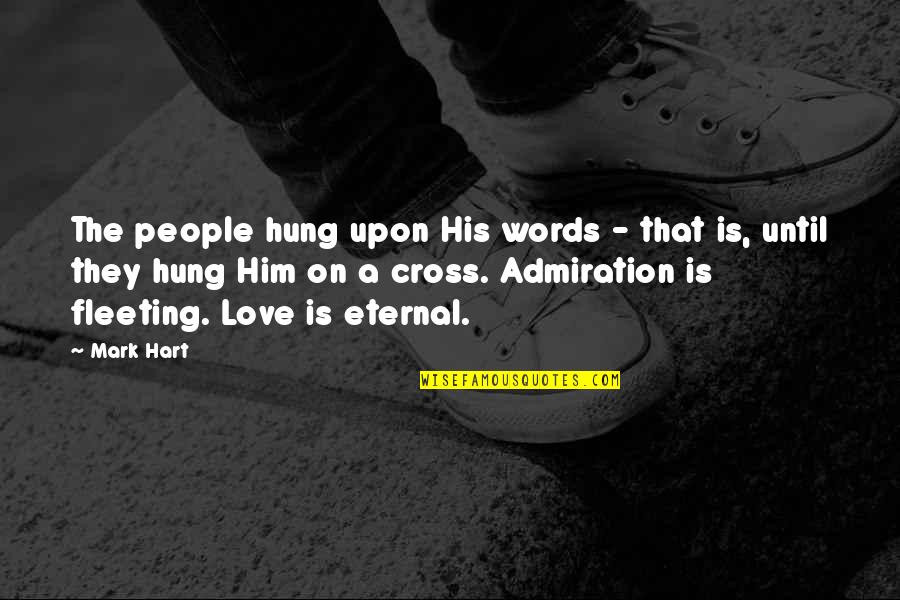 The people hung upon His words - that is, until they hung Him on a cross. Admiration is fleeting. Love is eternal. —
Mark Hart
A moment is not complete until you realise it is fleeting... —
Stuti Dhyani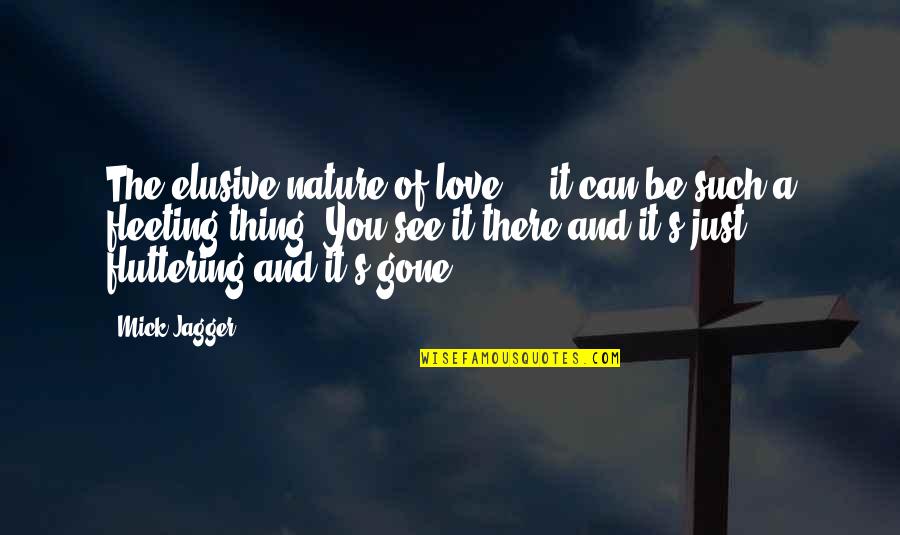 The elusive nature of love ... it can be such a fleeting thing. You see it there and it's just fluttering and it's gone. —
Mick Jagger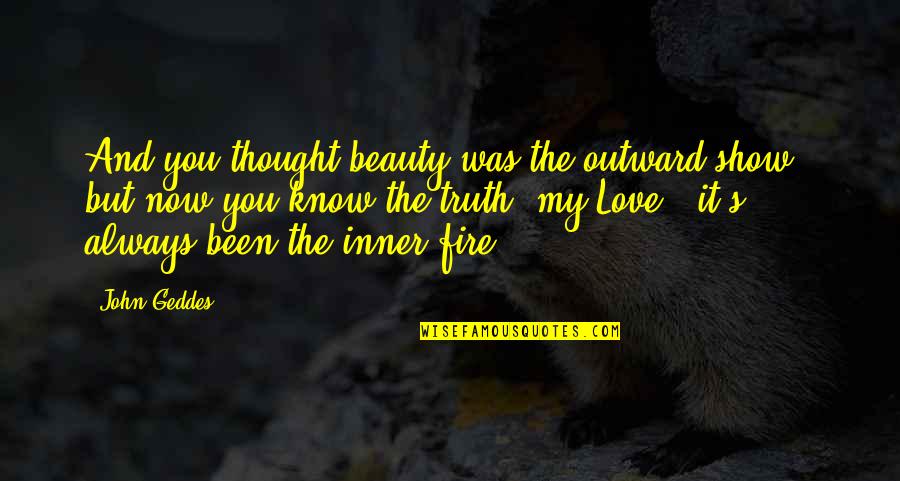 And you thought beauty was the outward show - but now you know the truth, my Love - it's always been the inner fire ... —
John Geddes
So I learned two things that night, and the next day, from him: the perfection of a moment, and the fleeting nature of it. —
Margaret George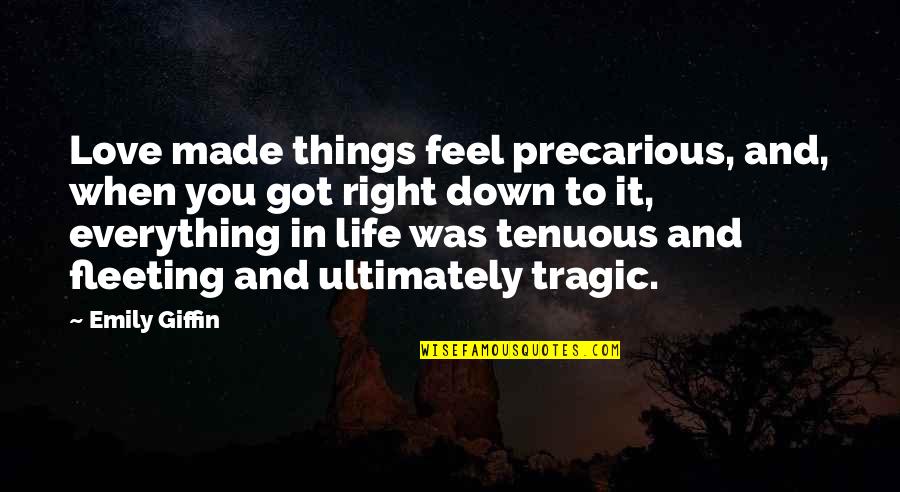 Love made things feel precarious, and, when you got right down to it, everything in life was tenuous and fleeting and ultimately tragic. —
Emily Giffin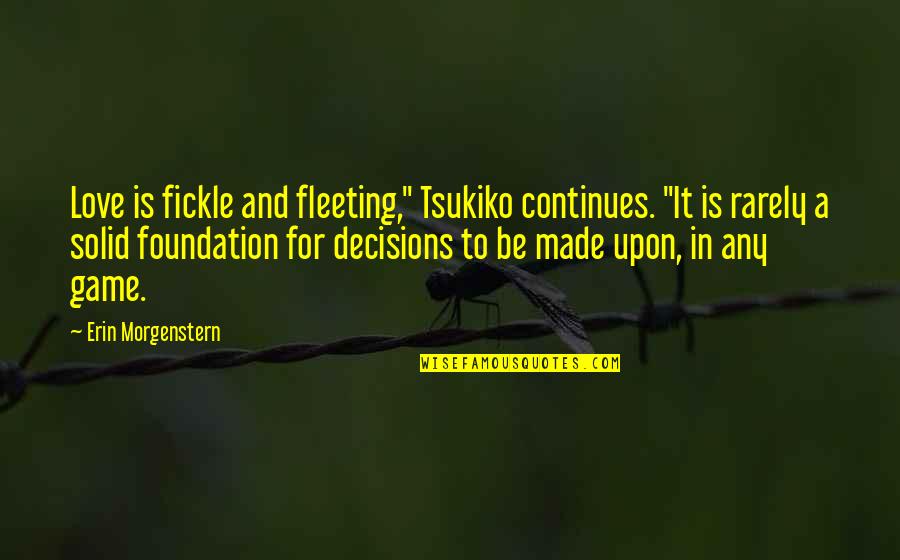 Love is fickle and fleeting," Tsukiko continues. "It is rarely a solid foundation for decisions to be made upon, in any game. —
Erin Morgenstern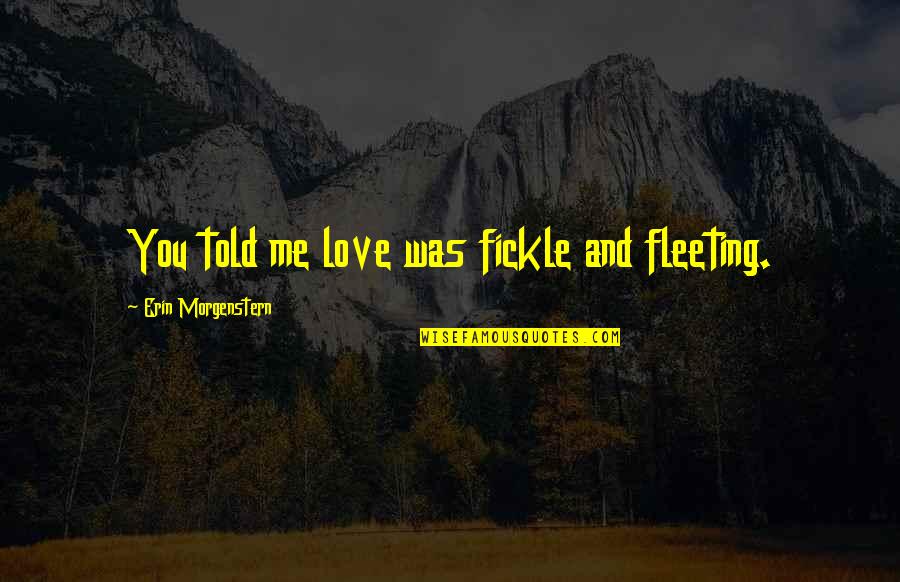 You told me love was fickle and fleeting. —
Erin Morgenstern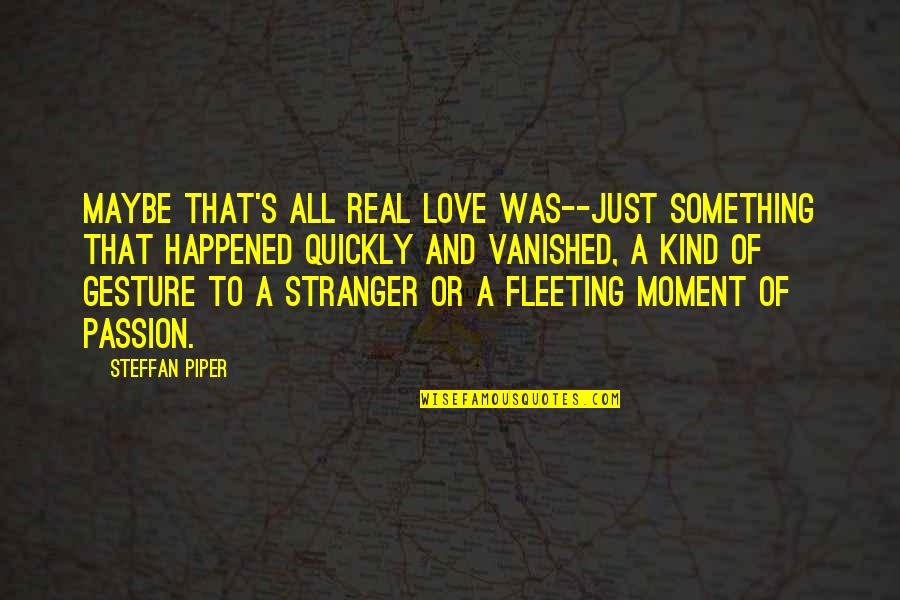 Maybe that's all real love was--just something that happened quickly and vanished, a kind of gesture to a stranger or a fleeting moment of passion. —
Steffan Piper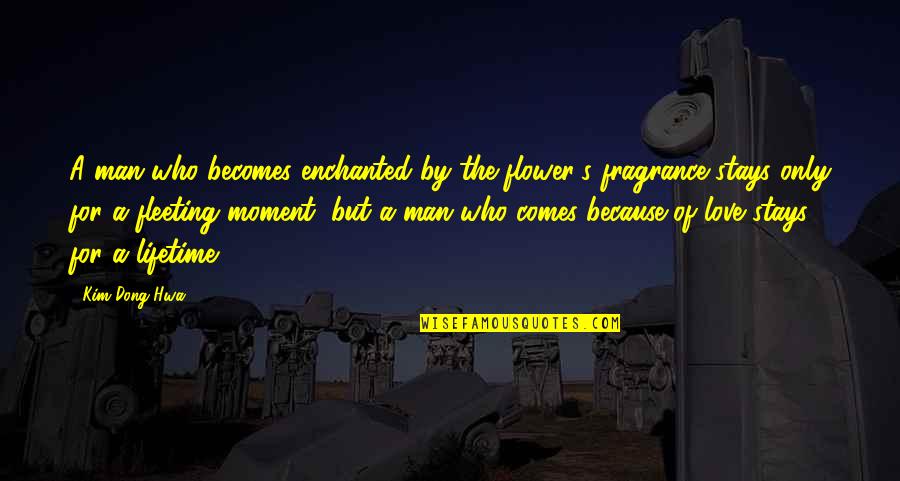 A man who becomes enchanted by the flower's fragrance stays only for a fleeting moment, but a man who comes because of love stays for a lifetime. —
Kim Dong Hwa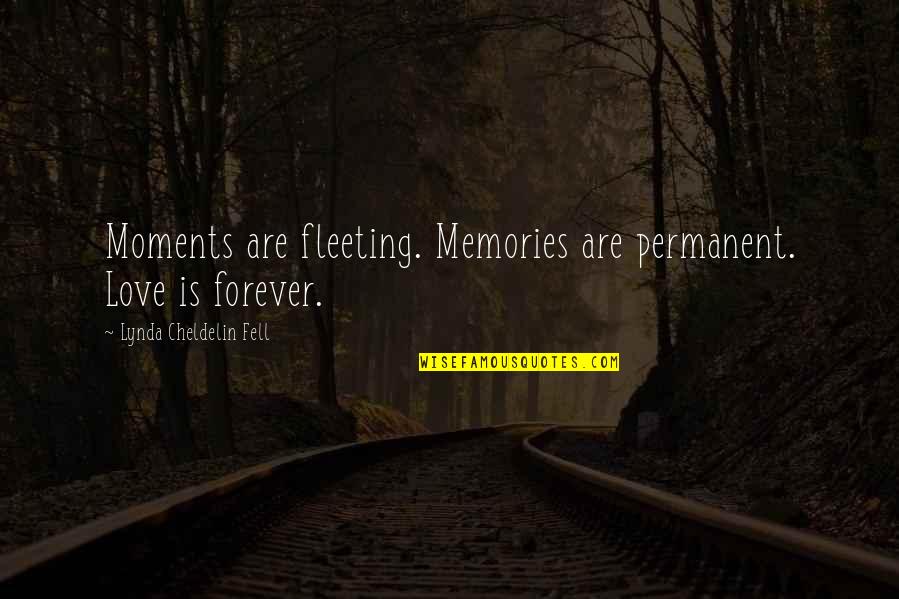 Moments are fleeting. Memories are permanent. Love is forever. —
Lynda Cheldelin Fell