Faker Quotes
Collection of top 35 famous quotes about Faker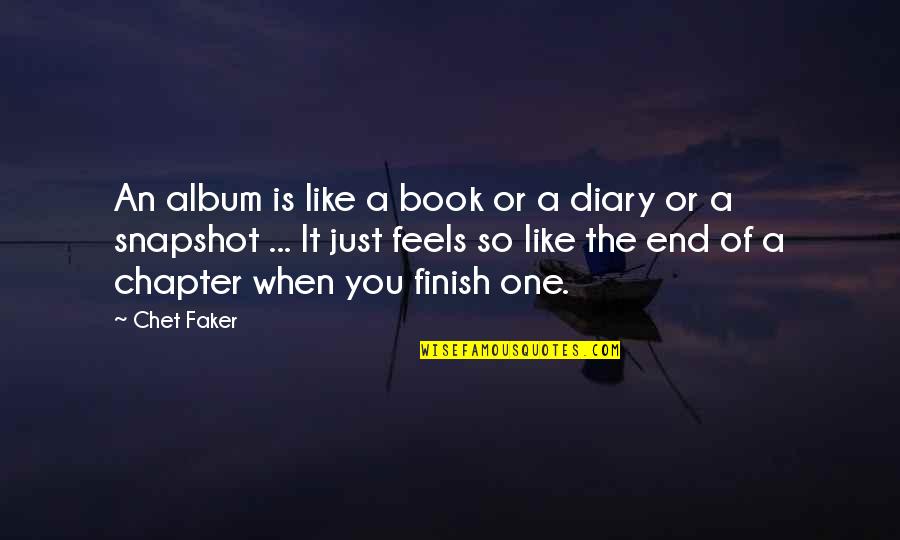 An album is like a book or a diary or a snapshot ... It just feels so like the end of a chapter when you finish one.
—
Chet Faker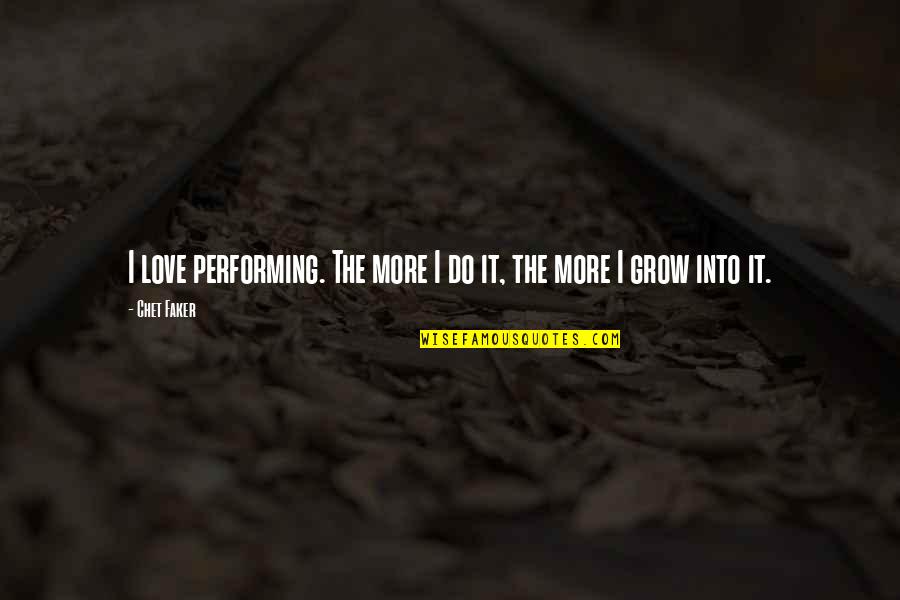 I love performing. The more I do it, the more I grow into it.
—
Chet Faker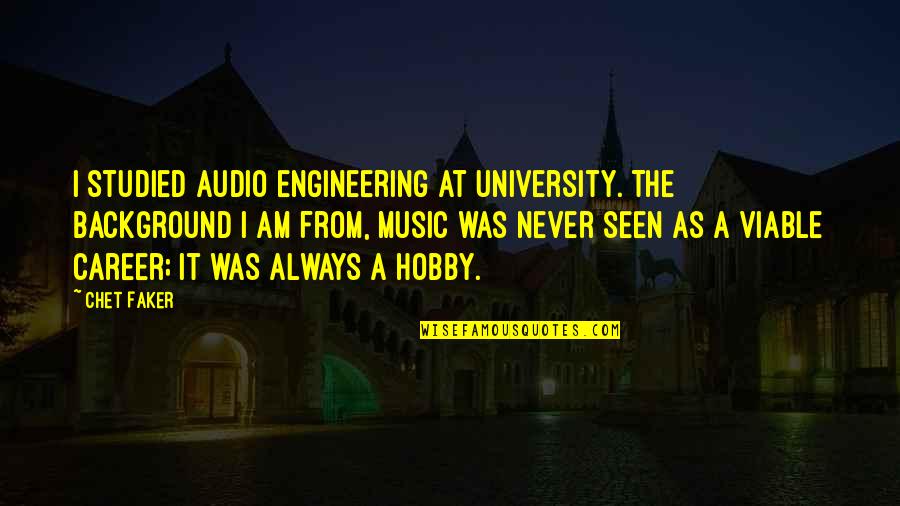 I studied audio engineering at university. The background I am from, music was never seen as a viable career; it was always a hobby.
—
Chet Faker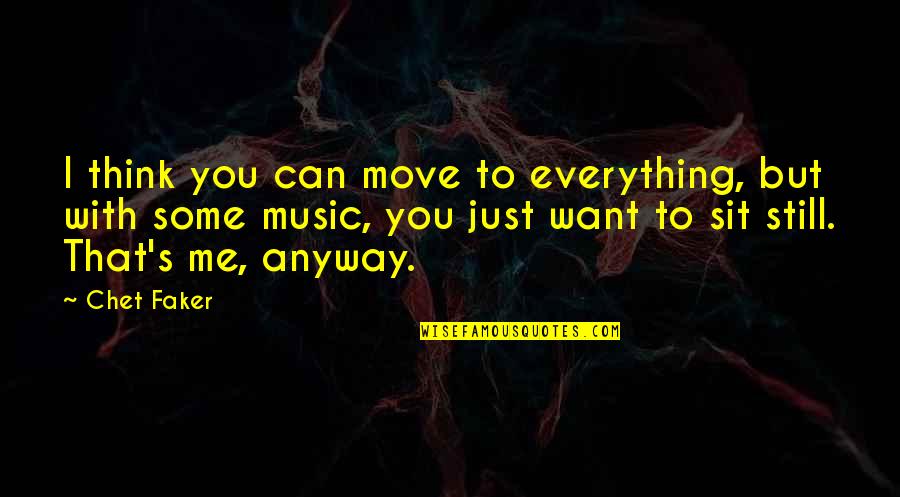 I think you can move to everything, but with some music, you just want to sit still. That's me, anyway.
—
Chet Faker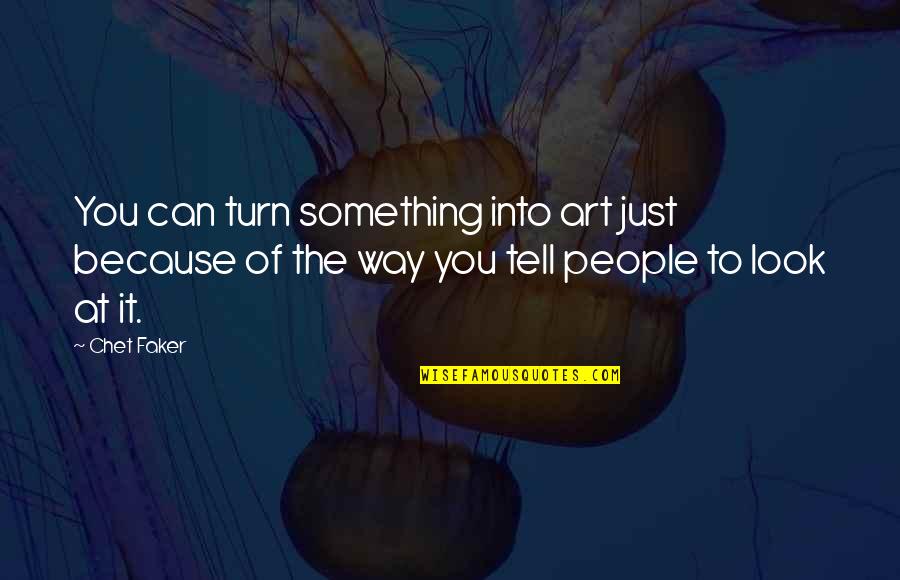 You can turn something into art just because of the way you tell people to look at it.
—
Chet Faker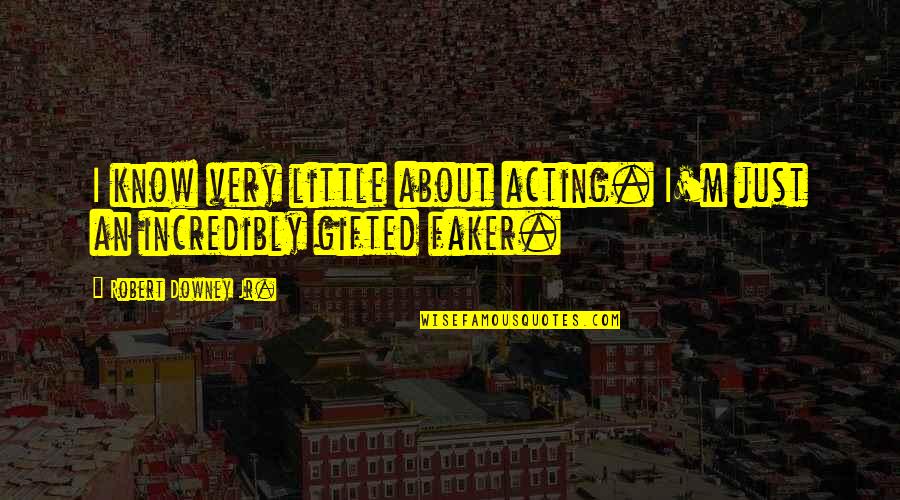 I know very little about acting. I'm just an incredibly gifted faker.
—
Robert Downey Jr.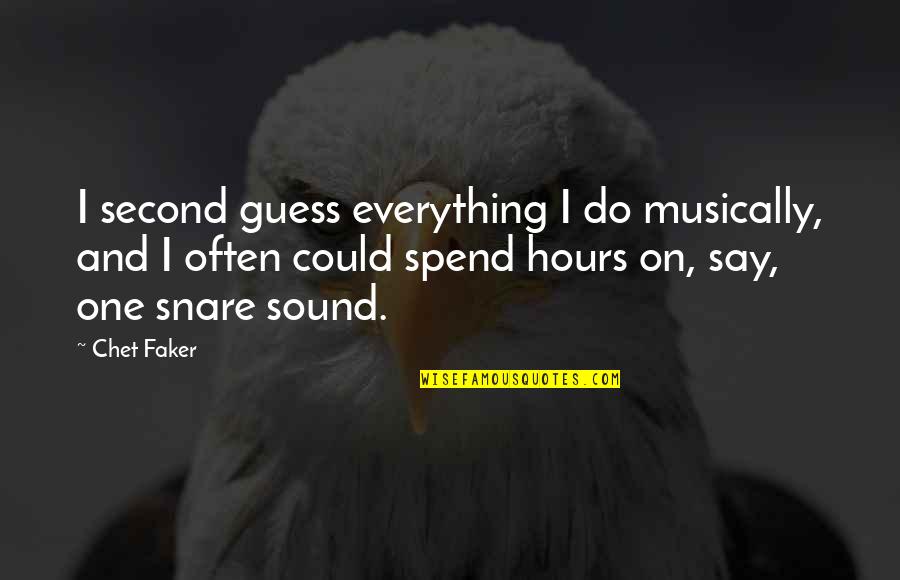 I second guess everything I do musically, and I often could spend hours on, say, one snare sound. —
Chet Faker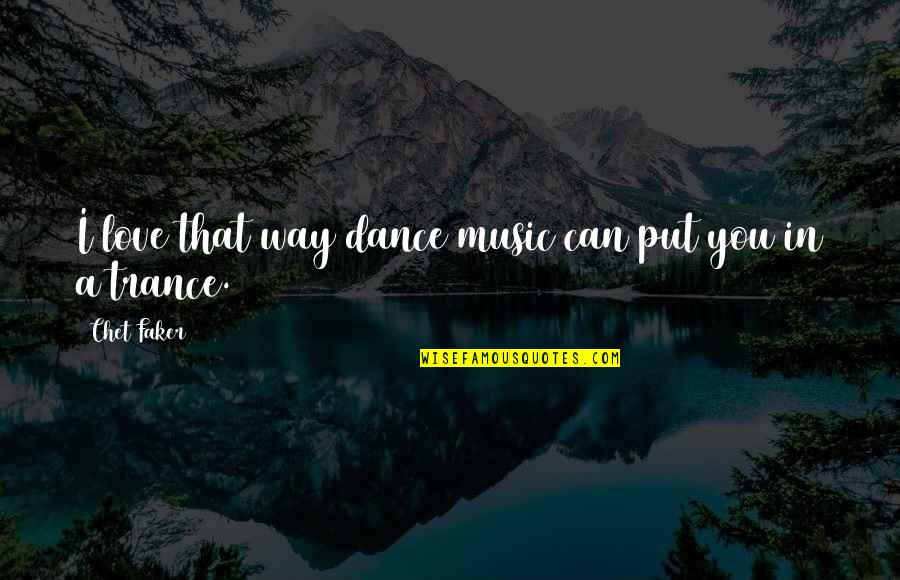 I love that way dance music can put you in a trance. —
Chet Faker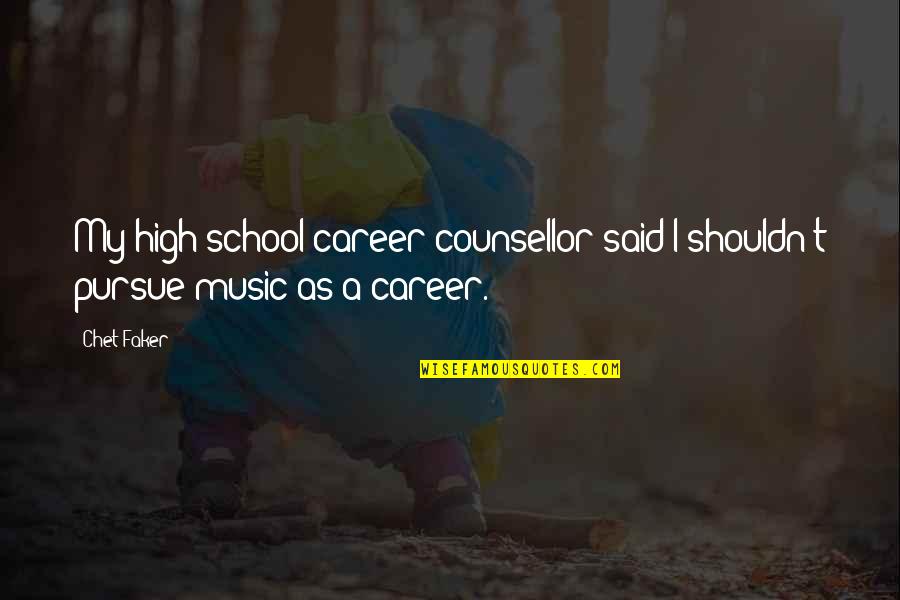 My high school career counsellor said I shouldn't pursue music as a career. —
Chet Faker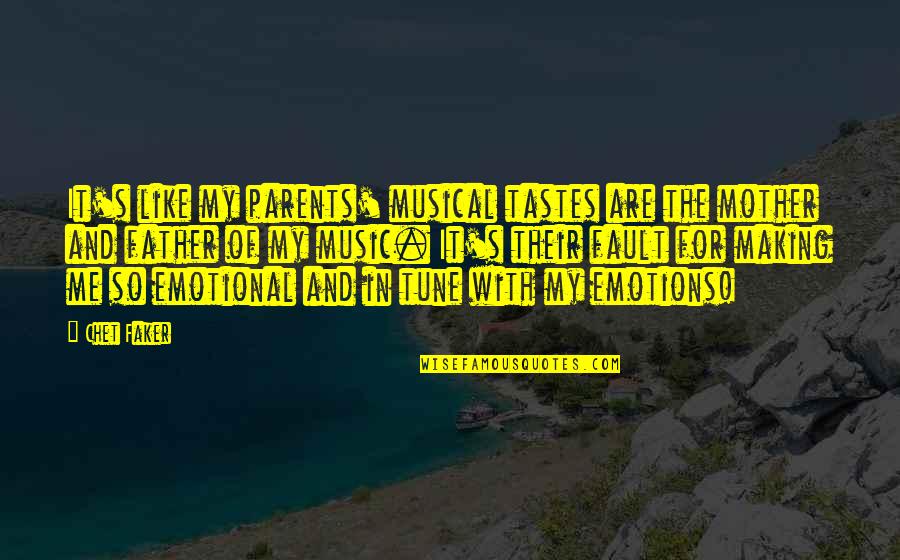 It's like my parents' musical tastes are the mother and father of my music. It's their fault for making me so emotional and in tune with my emotions! —
Chet Faker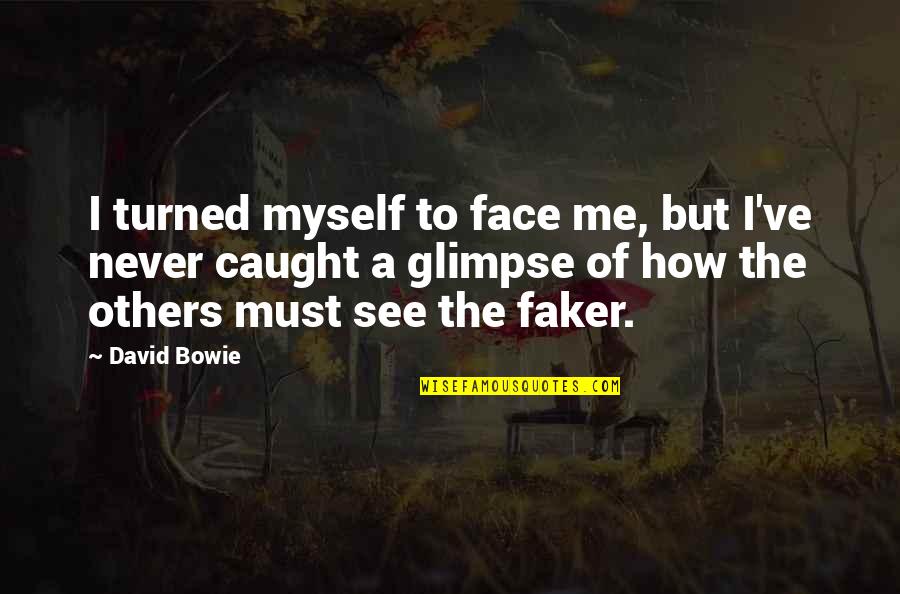 I turned myself to face me, but I've never caught a glimpse of how the others must see the
faker
. —
David Bowie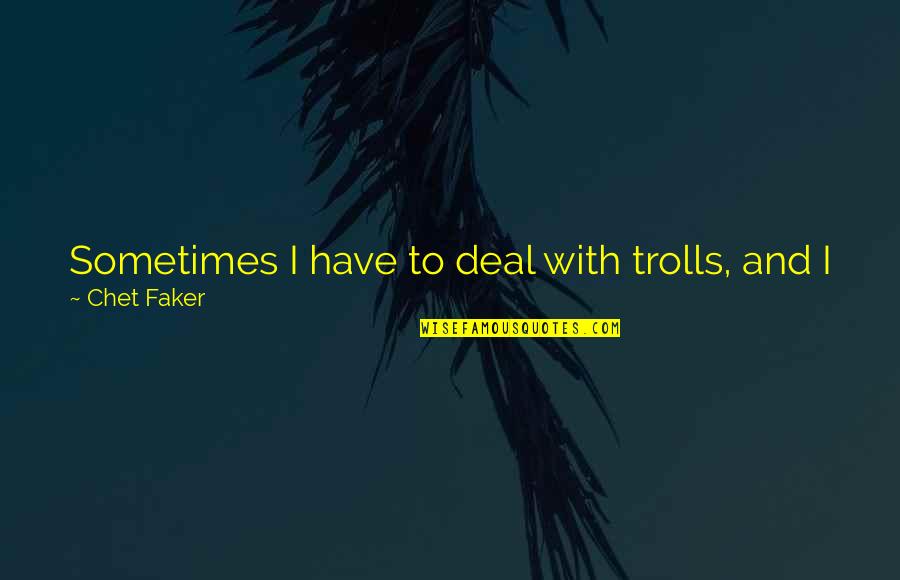 Sometimes I have to deal with trolls, and I just block them. But most of the time, Twitter's heaps of fun, actually. —
Chet Faker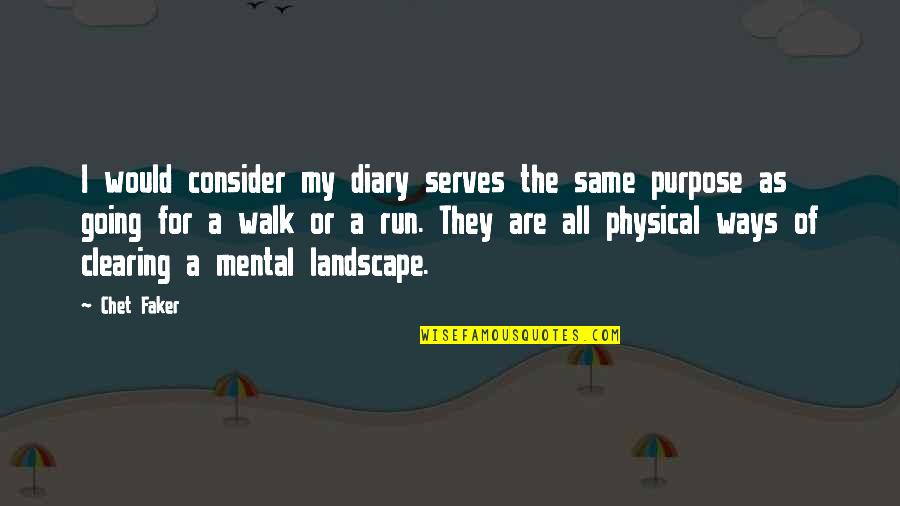 I would consider my diary serves the same purpose as going for a walk or a run. They are all physical ways of clearing a mental landscape. —
Chet Faker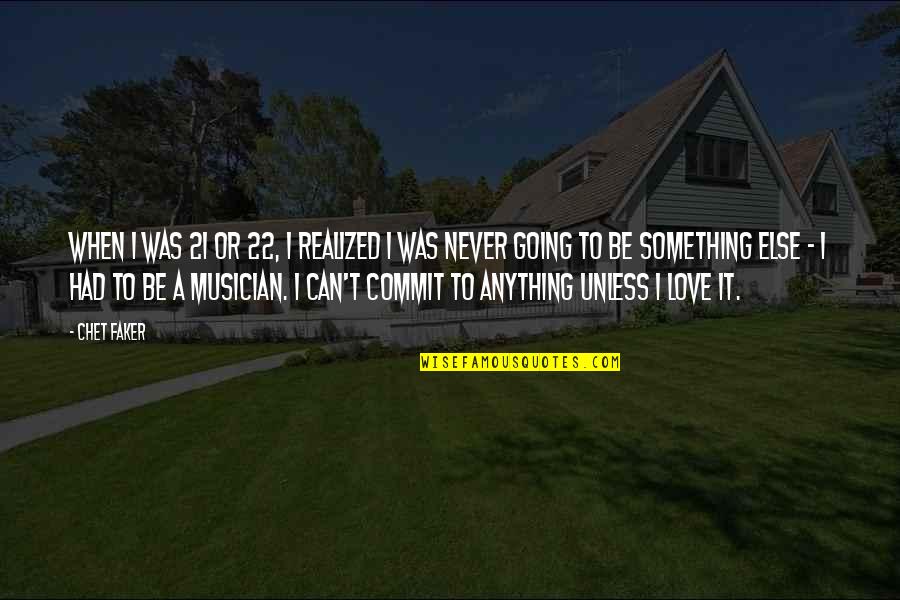 When I was 21 or 22, I realized I was never going to be something else - I had to be a musician. I can't commit to anything unless I love it. —
Chet Faker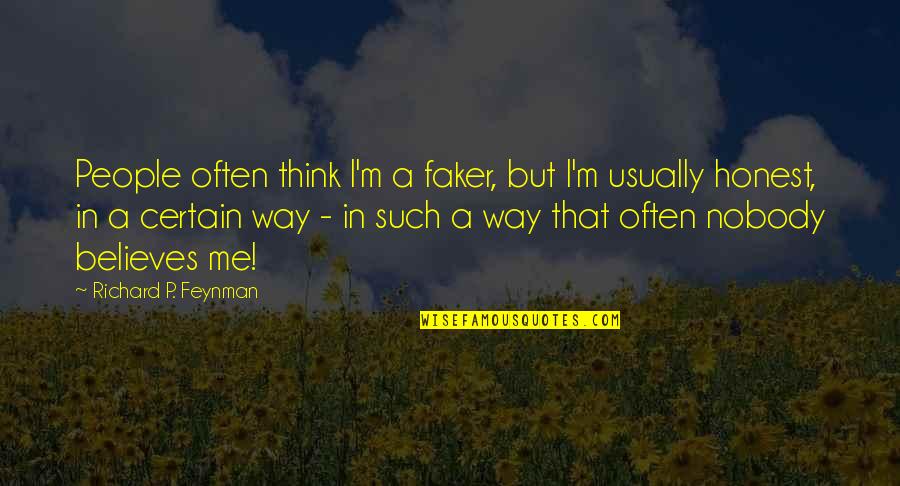 People often think I'm a
faker
, but I'm usually honest, in a certain way - in such a way that often nobody believes me! —
Richard P. Feynman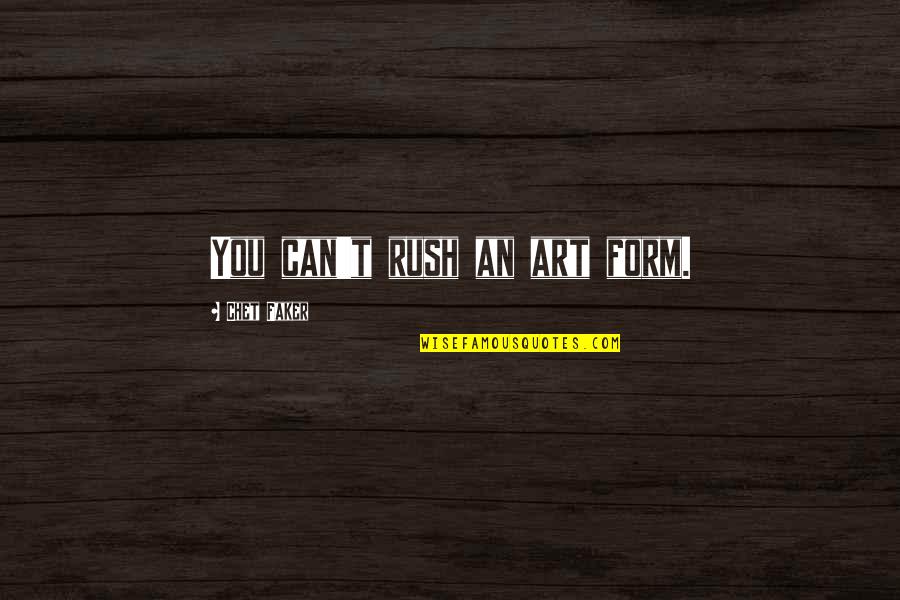 You can't rush an art form. —
Chet Faker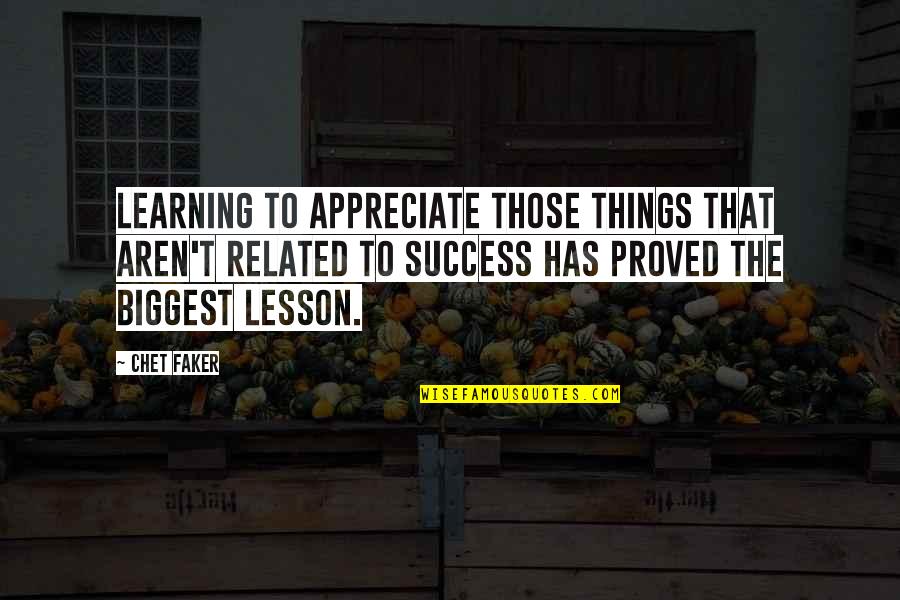 Learning to appreciate those things that aren't related to success has proved the biggest lesson. —
Chet Faker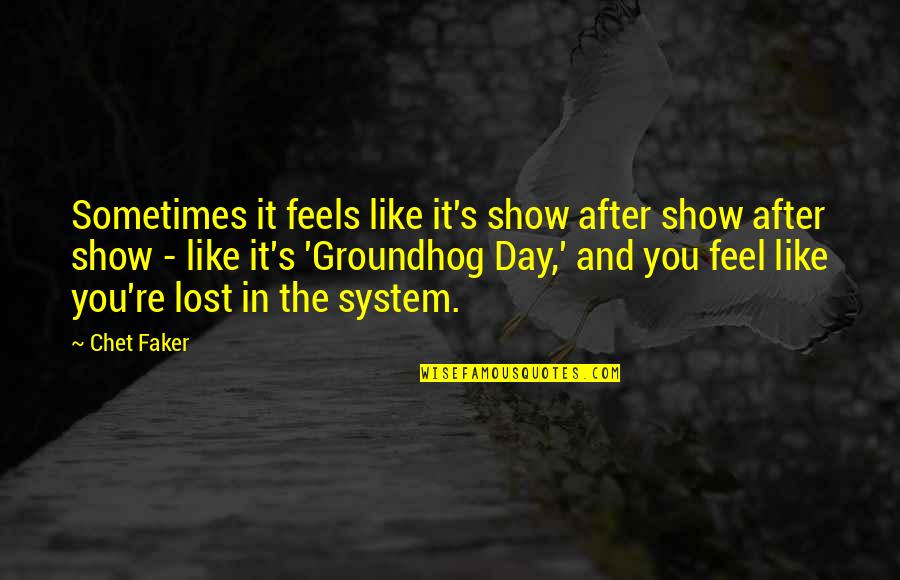 Sometimes it feels like it's show after show after show - like it's 'Groundhog Day,' and you feel like you're lost in the system. —
Chet Faker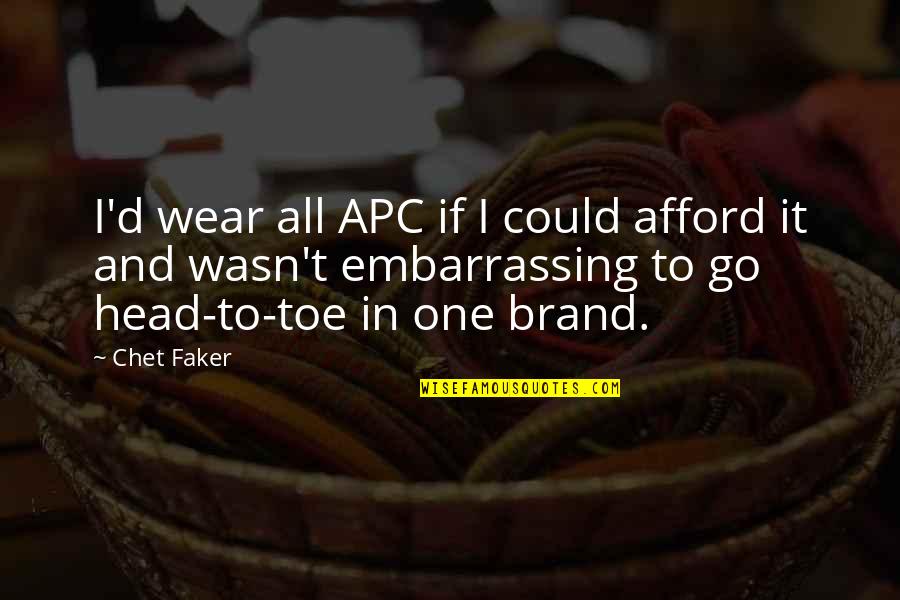 I'd wear all APC if I could afford it and wasn't embarrassing to go head-to-toe in one brand. —
Chet Faker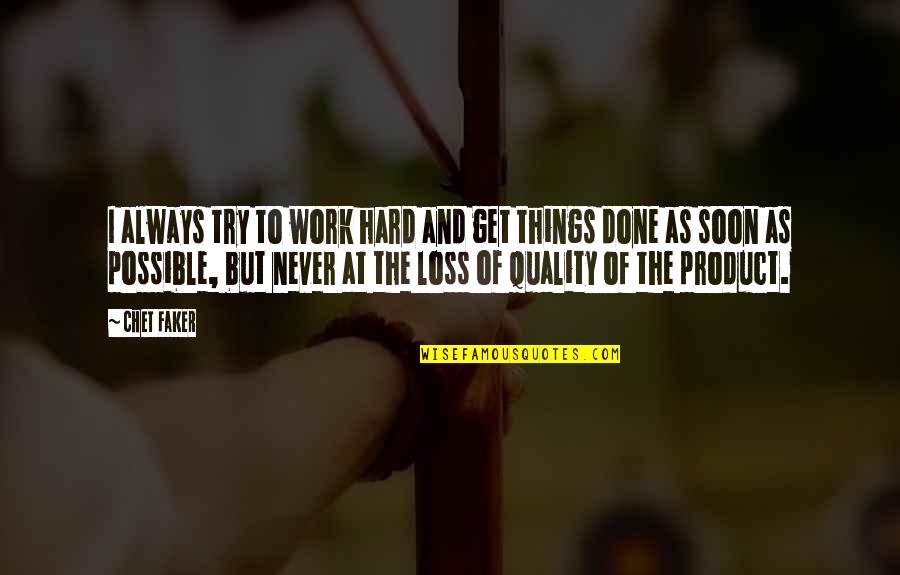 I always try to work hard and get things done as soon as possible, but never at the loss of quality of the product. —
Chet Faker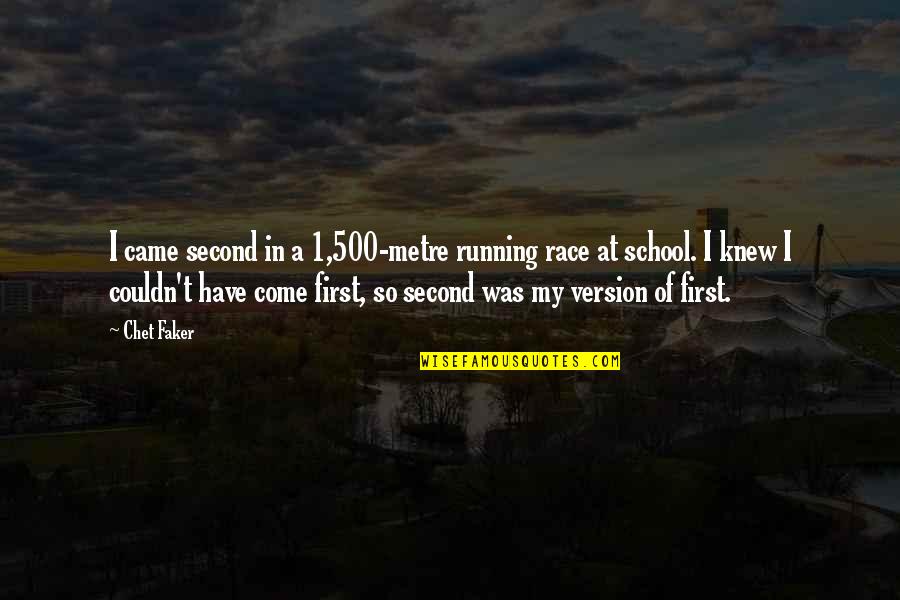 I came second in a 1,500-metre running race at school. I knew I couldn't have come first, so second was my version of first. —
Chet Faker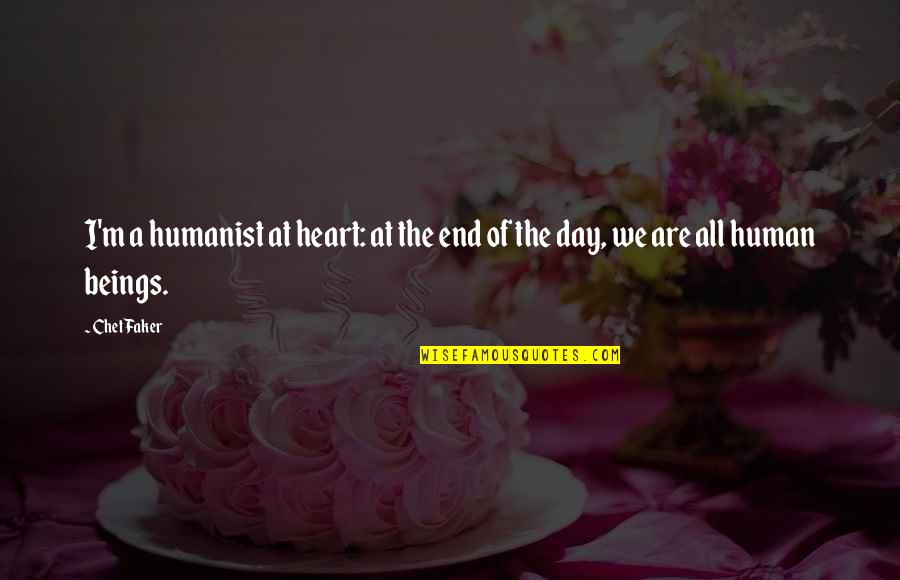 I'm a humanist at heart: at the end of the day, we are all human beings. —
Chet Faker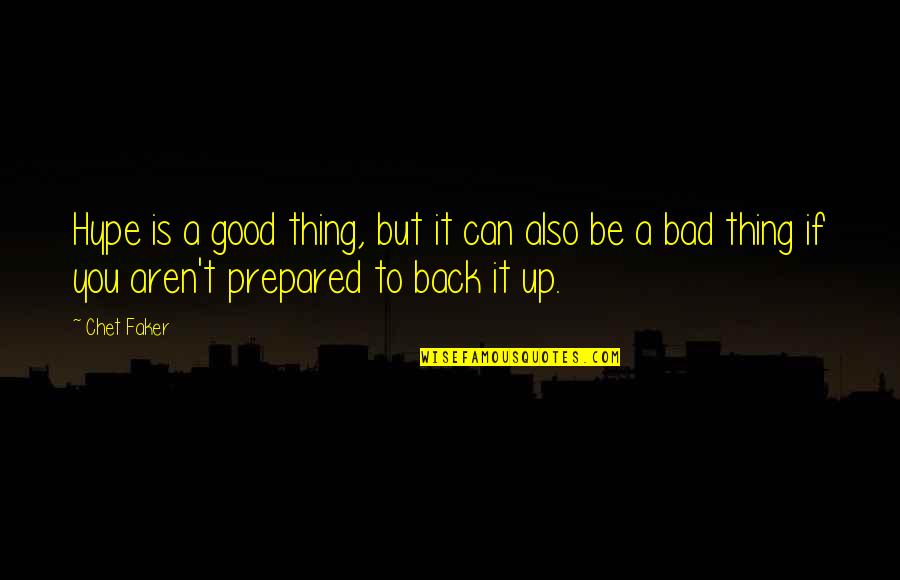 Hype is a good thing, but it can also be a bad thing if you aren't prepared to back it up. —
Chet Faker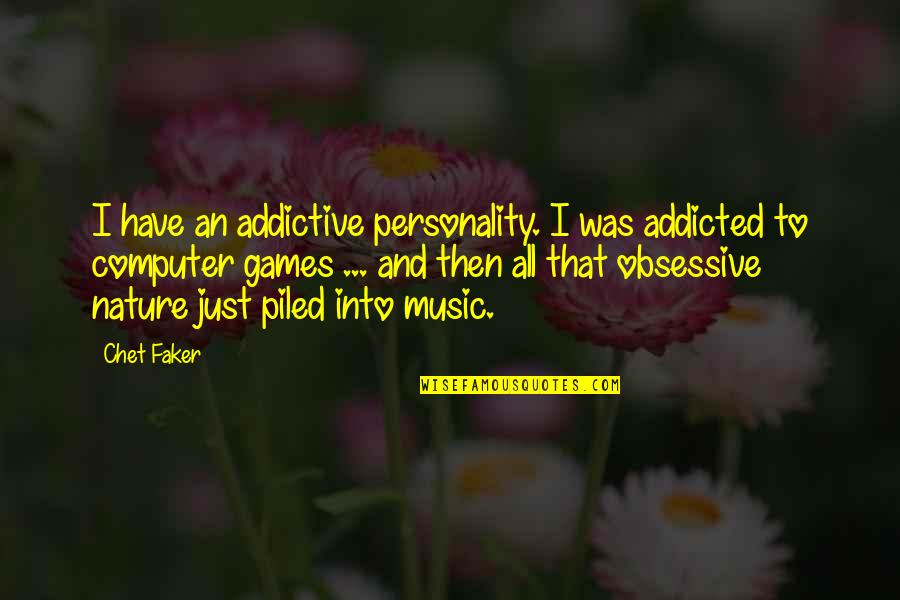 I have an addictive personality. I was addicted to computer games ... and then all that obsessive nature just piled into music. —
Chet Faker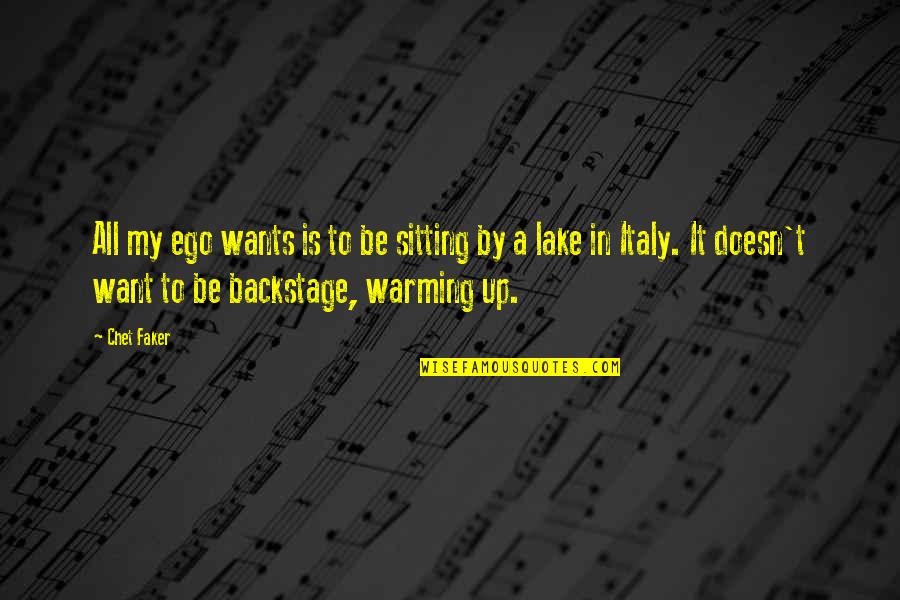 All my ego wants is to be sitting by a lake in Italy. It doesn't want to be backstage, warming up. —
Chet Faker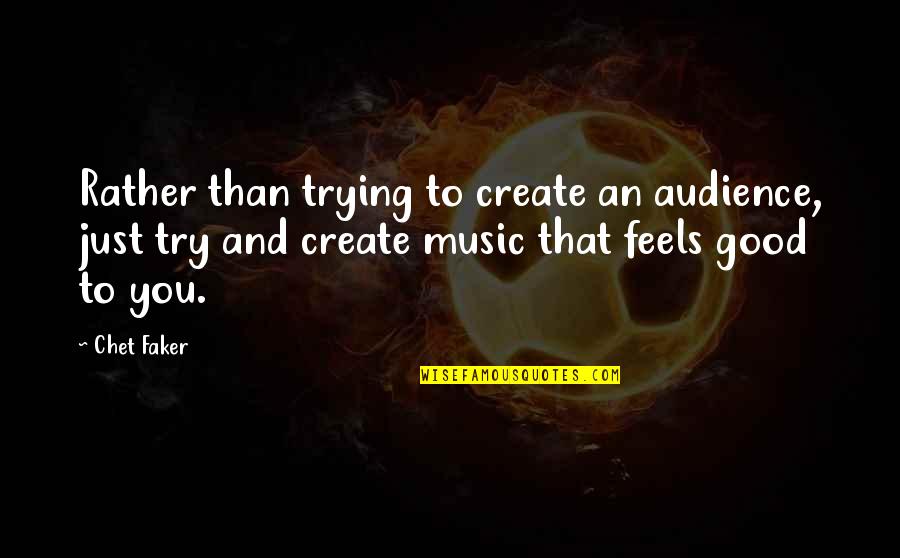 Rather than trying to create an audience, just try and create music that feels good to you. —
Chet Faker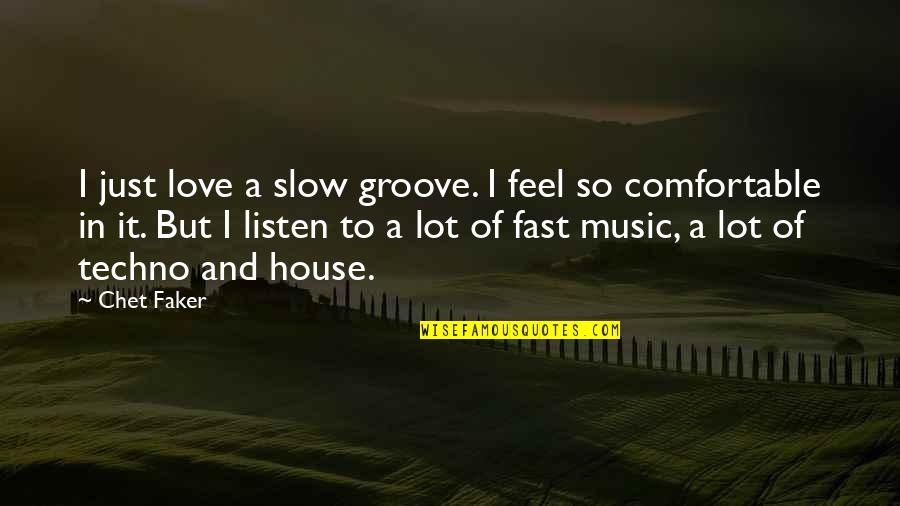 I just love a slow groove. I feel so comfortable in it. But I listen to a lot of fast music, a lot of techno and house. —
Chet Faker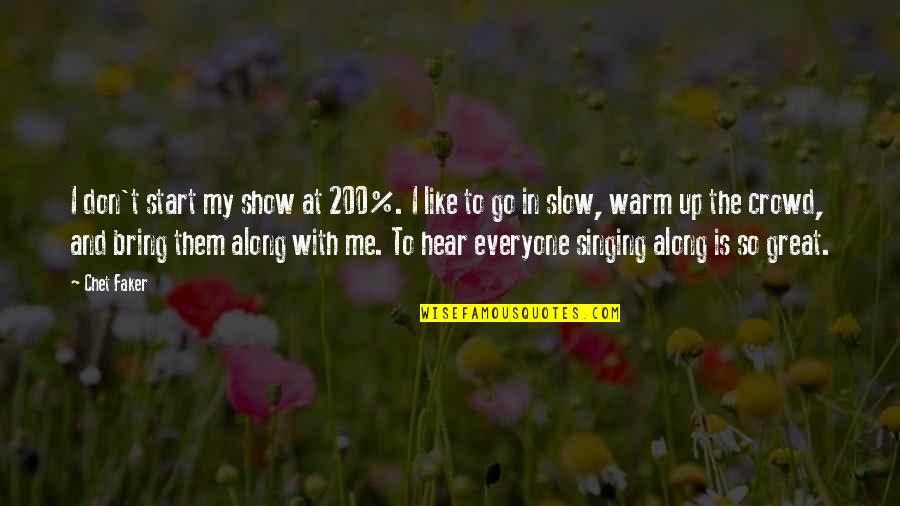 I don't start my show at 200%. I like to go in slow, warm up the crowd, and bring them along with me. To hear everyone singing along is so great. —
Chet Faker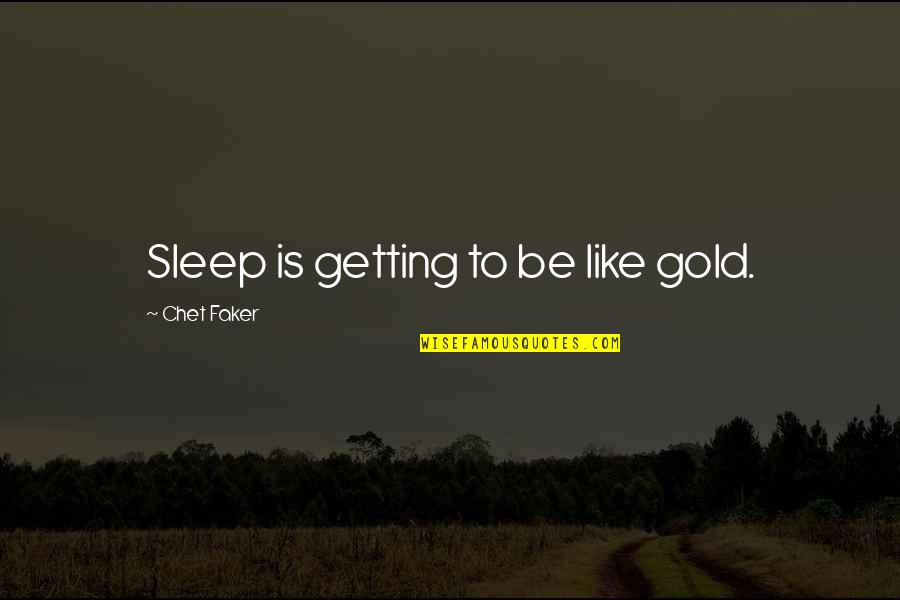 Sleep is getting to be like gold. —
Chet Faker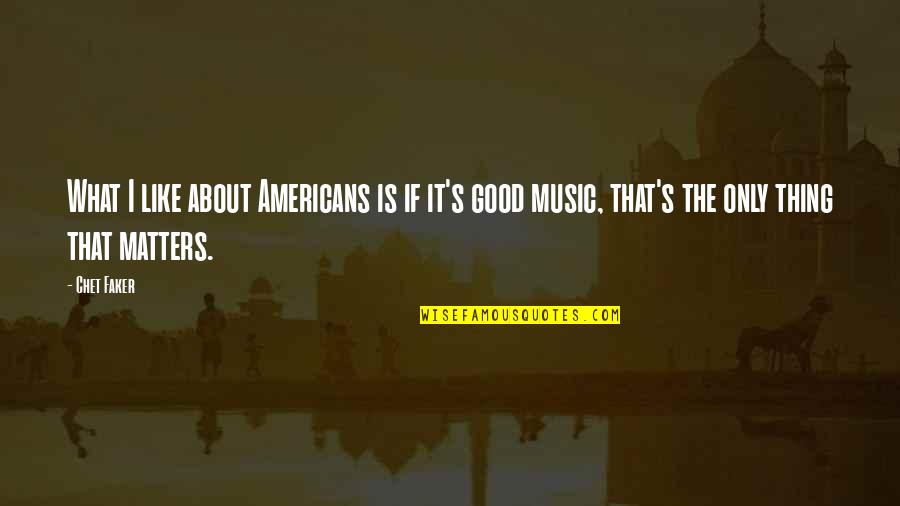 What I like about Americans is if it's good music, that's the only thing that matters. —
Chet Faker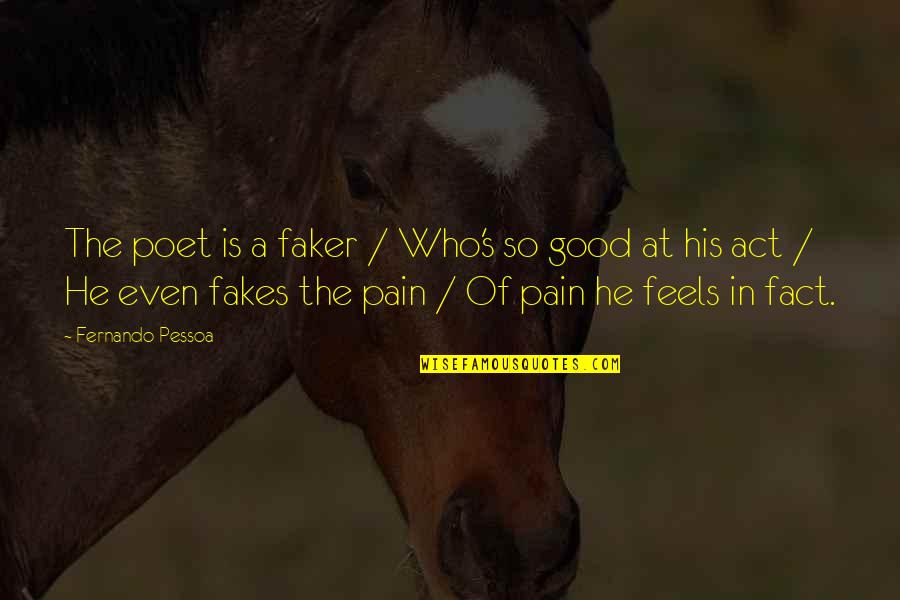 The poet is a
faker
/ Who's so good at his act / He even fakes the pain / Of pain he feels in fact. —
Fernando Pessoa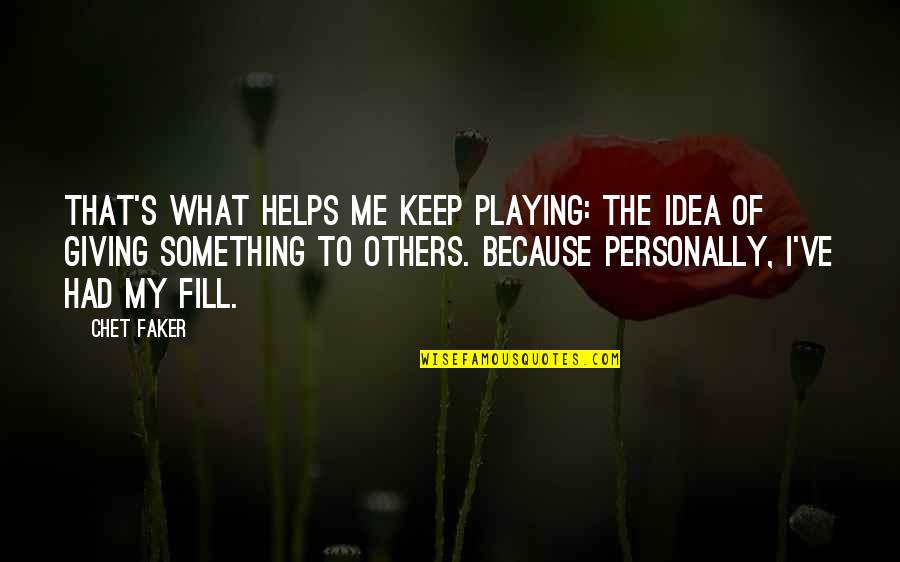 That's what helps me keep playing: the idea of giving something to others. Because personally, I've had my fill. —
Chet Faker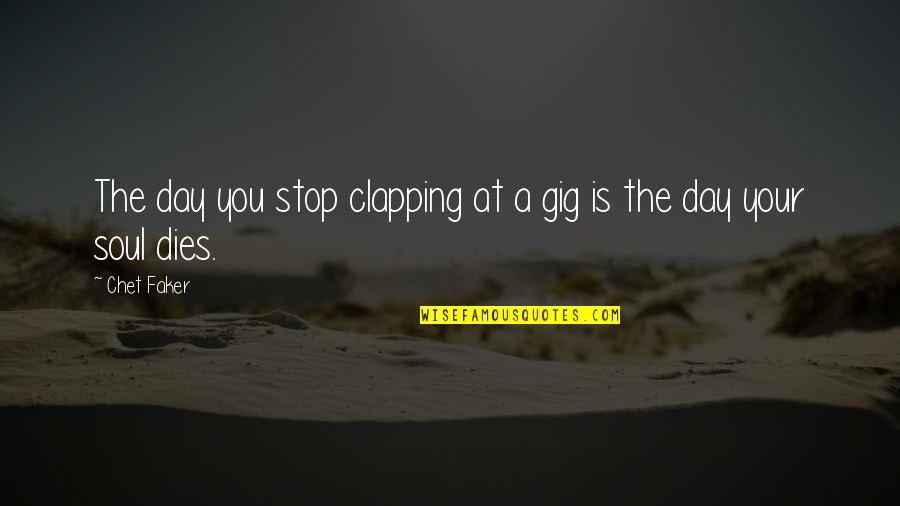 The day you stop clapping at a gig is the day your soul dies. —
Chet Faker