Every Inch Counts Quotes
Collection of top 30 famous quotes about Every Inch Counts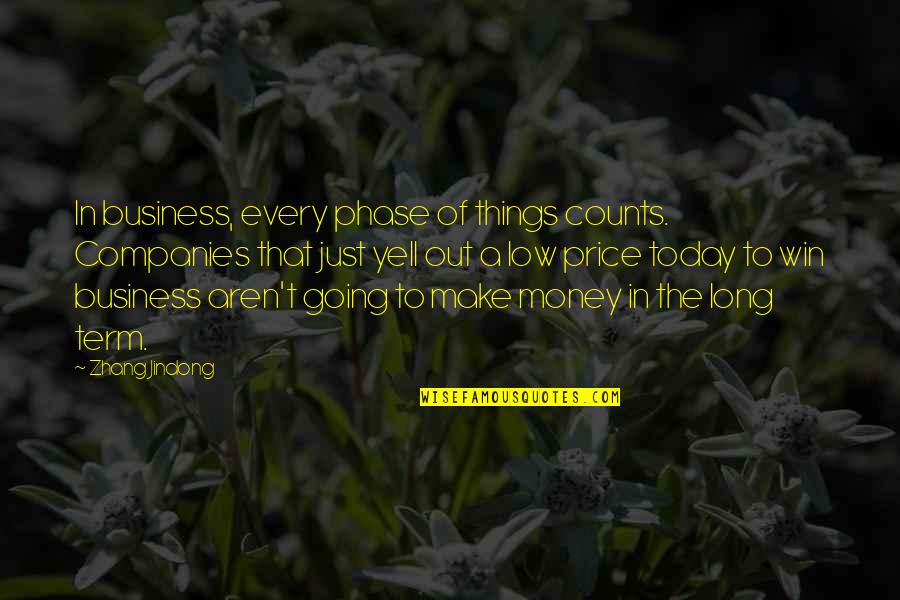 In business, every phase of things counts. Companies that just yell out a low price today to win business aren't going to make money in the long term.
—
Zhang Jindong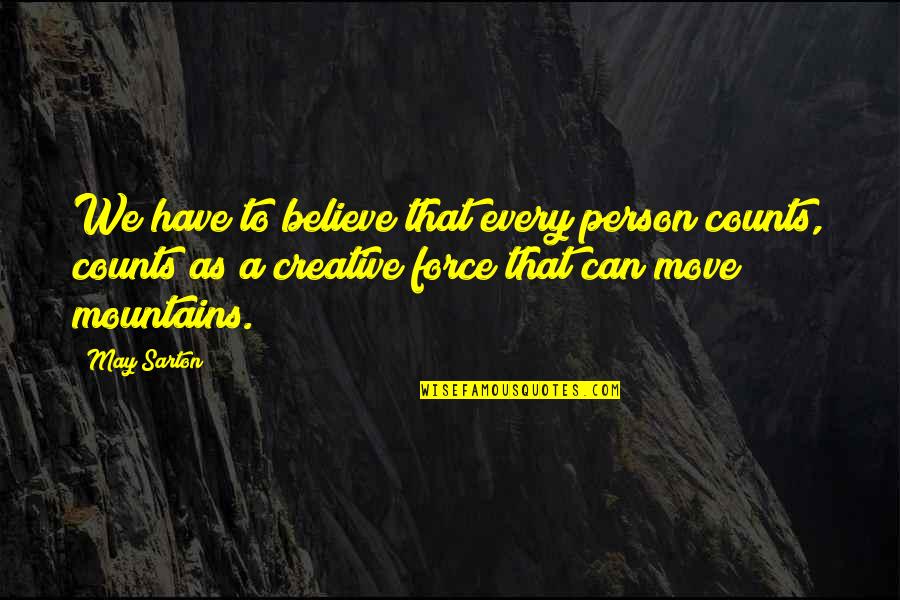 We have to believe that every person counts, counts as a creative force that can move mountains.
—
May Sarton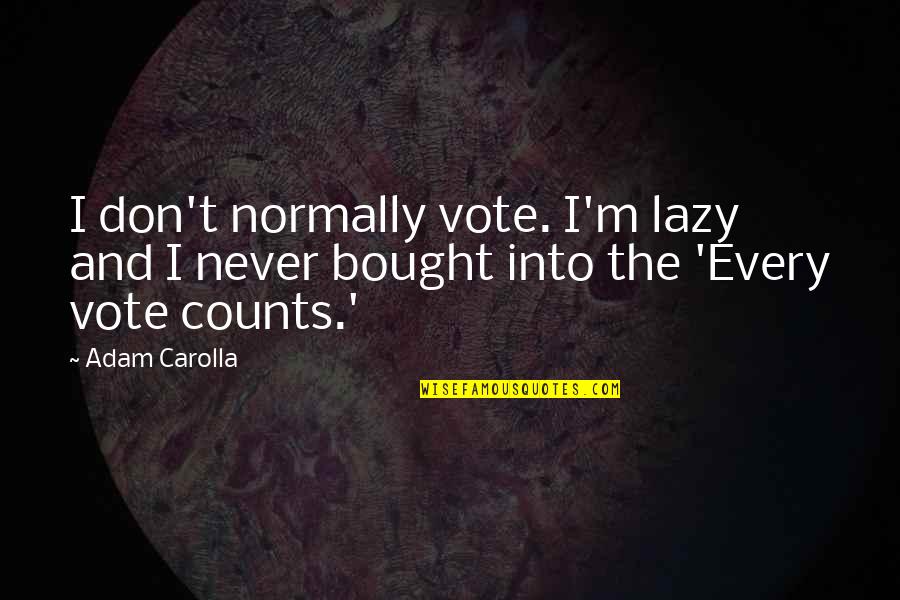 I don't normally vote. I'm lazy and I never bought into the 'Every vote counts.'
—
Adam Carolla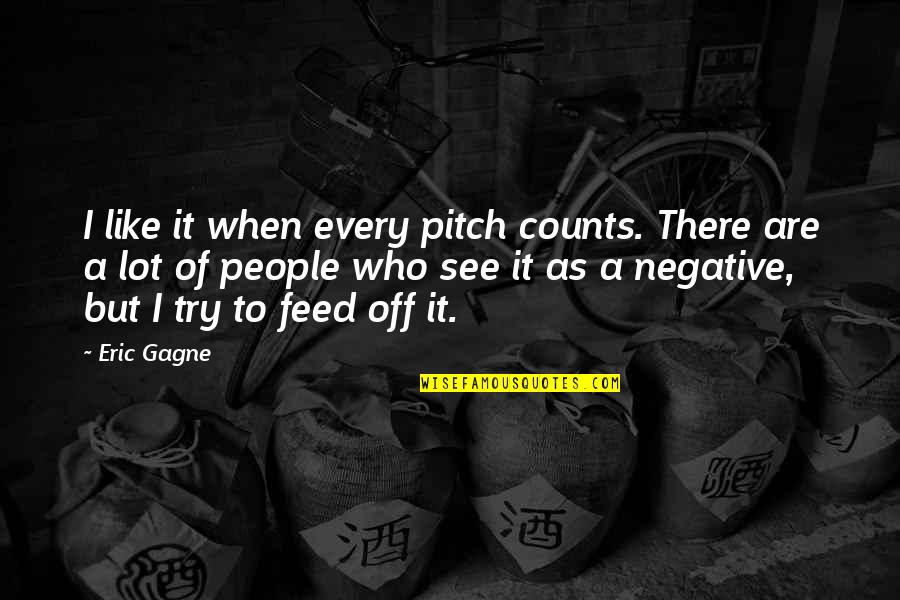 I like it when every pitch counts. There are a lot of people who see it as a negative, but I try to feed off it.
—
Eric Gagne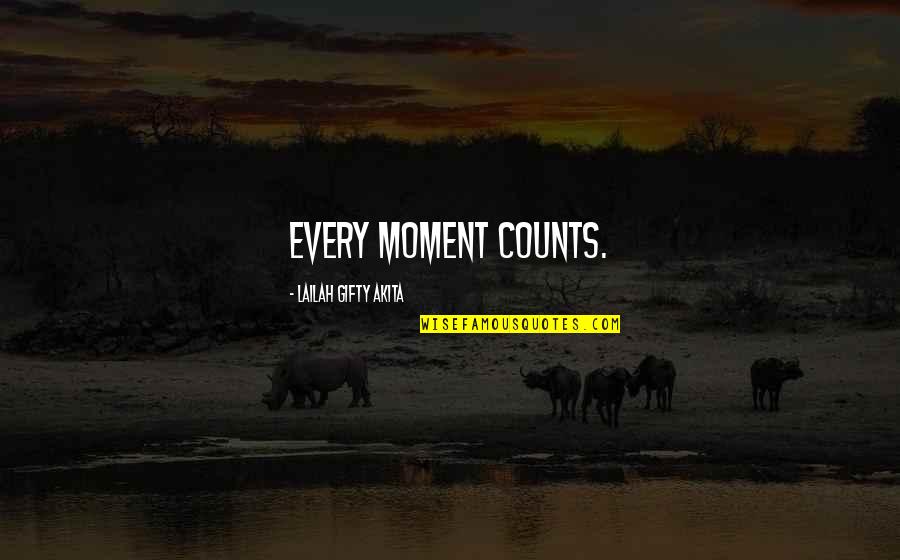 Every moment counts. —
Lailah Gifty Akita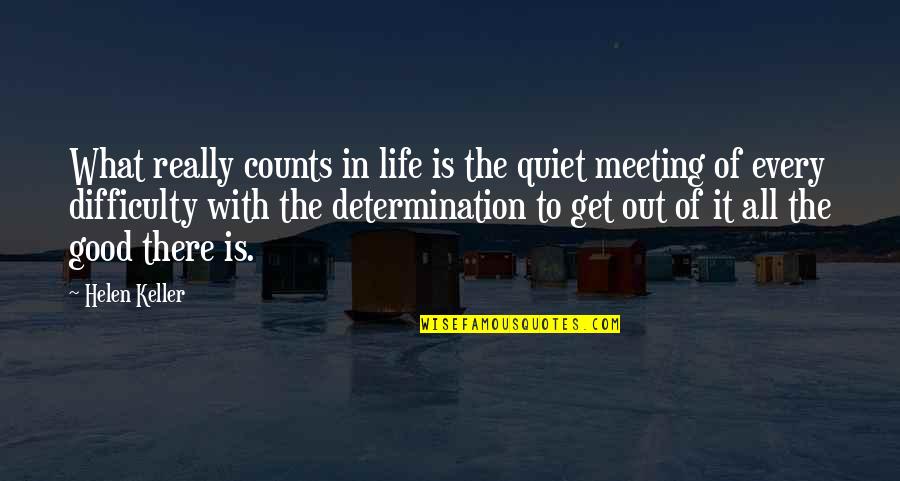 What really counts in life is the quiet meeting of every difficulty with the determination to get out of it all the good there is. —
Helen Keller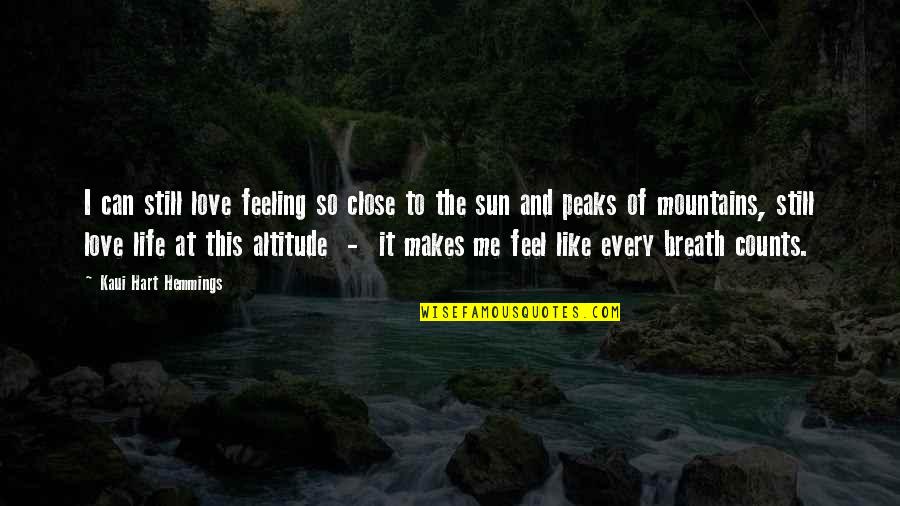 I can still love feeling so close to the sun and peaks of mountains, still love life at this altitude - it makes me feel like every breath counts. —
Kaui Hart Hemmings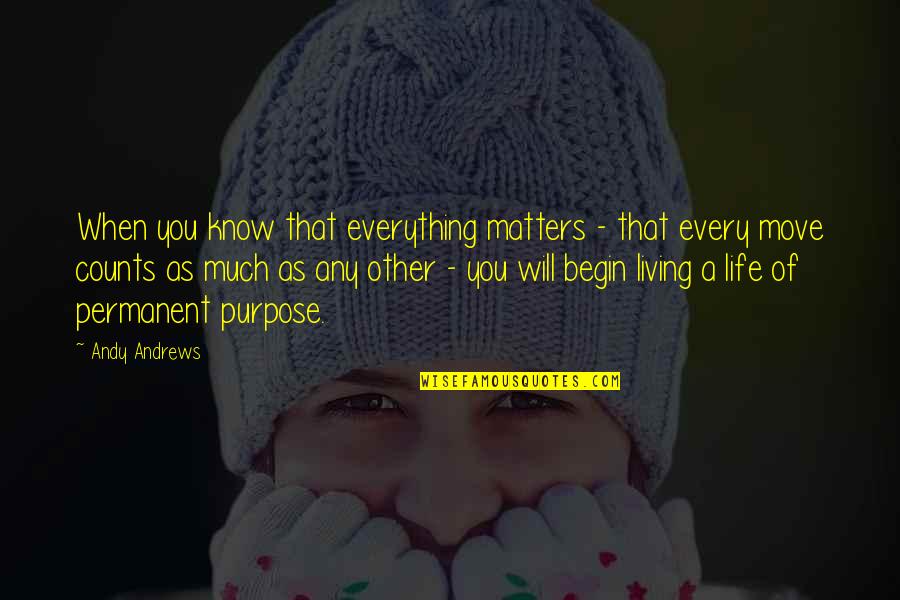 When you know that everything matters - that every move counts as much as any other - you will begin living a life of permanent purpose. —
Andy Andrews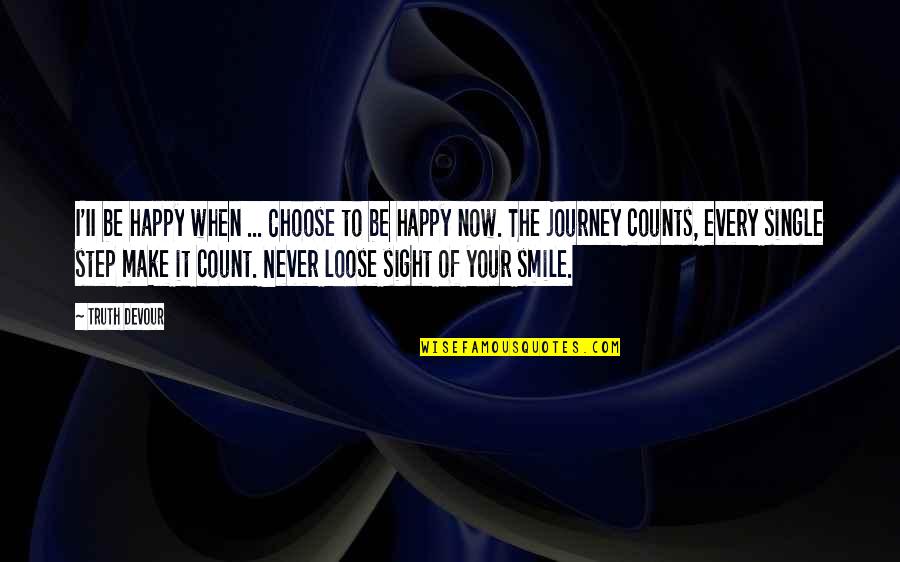 I'II be happy when ...
Choose to be happy now. The journey counts, every single step make it count. Never loose sight of your smile. —
Truth Devour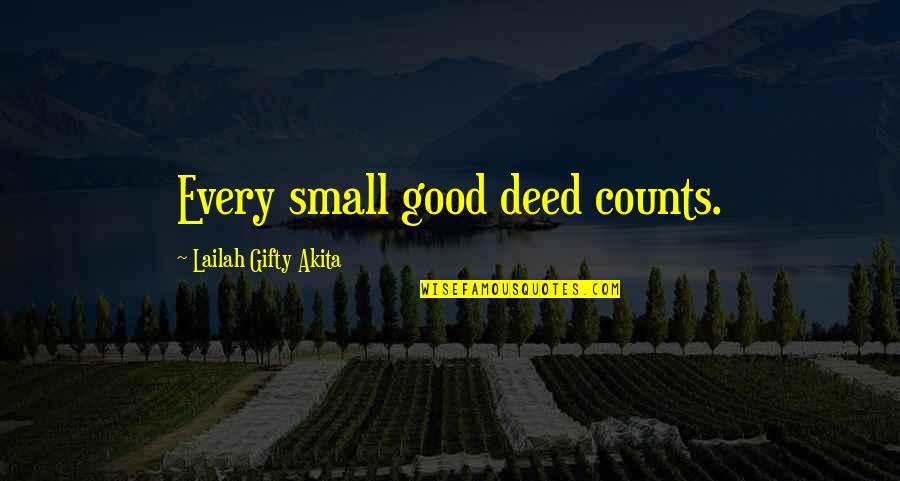 Every small good deed counts. —
Lailah Gifty Akita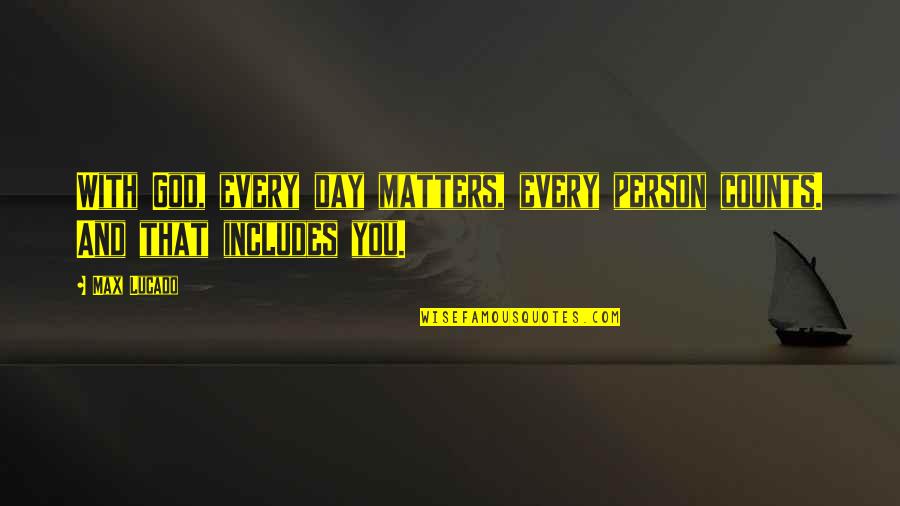 With God, every day matters, every person counts. And that includes you. —
Max Lucado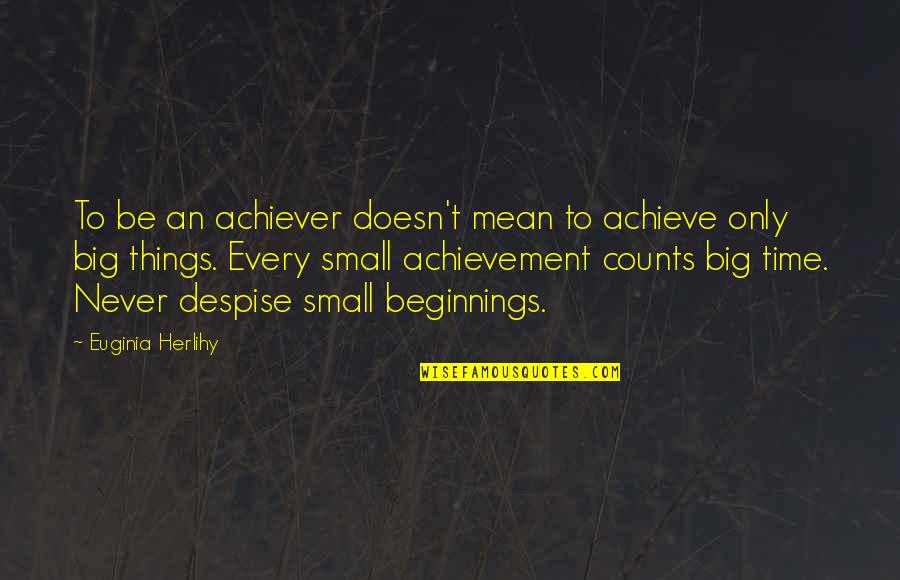 To be an achiever doesn't mean to achieve only big things. Every small achievement counts big time. Never despise small beginnings. —
Euginia Herlihy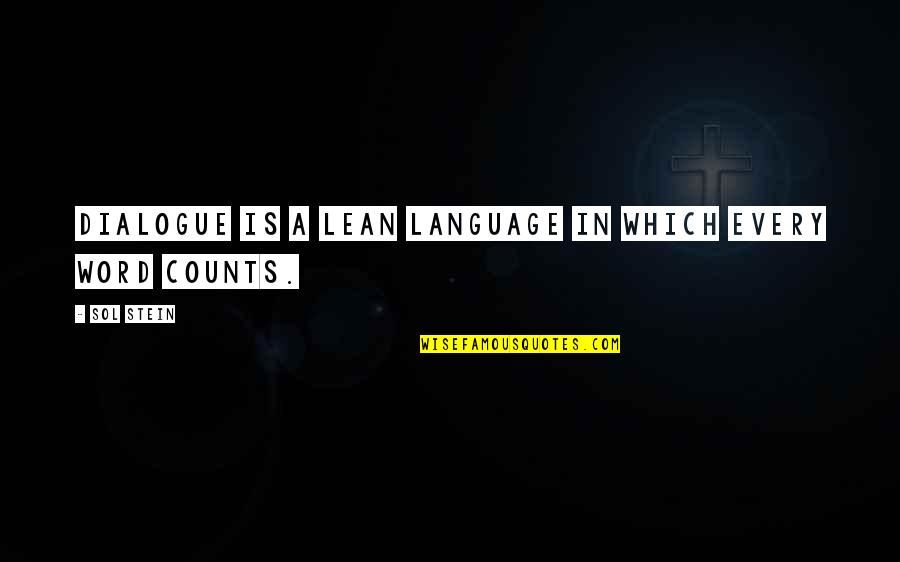 Dialogue is a lean language in which every word counts. —
Sol Stein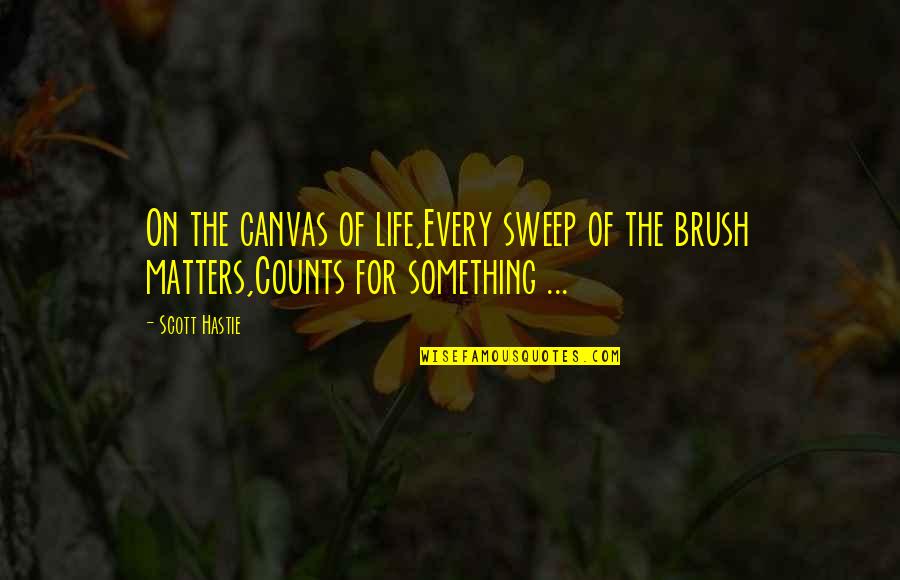 On the canvas of life,
Every sweep of the brush matters,
Counts for something ... —
Scott Hastie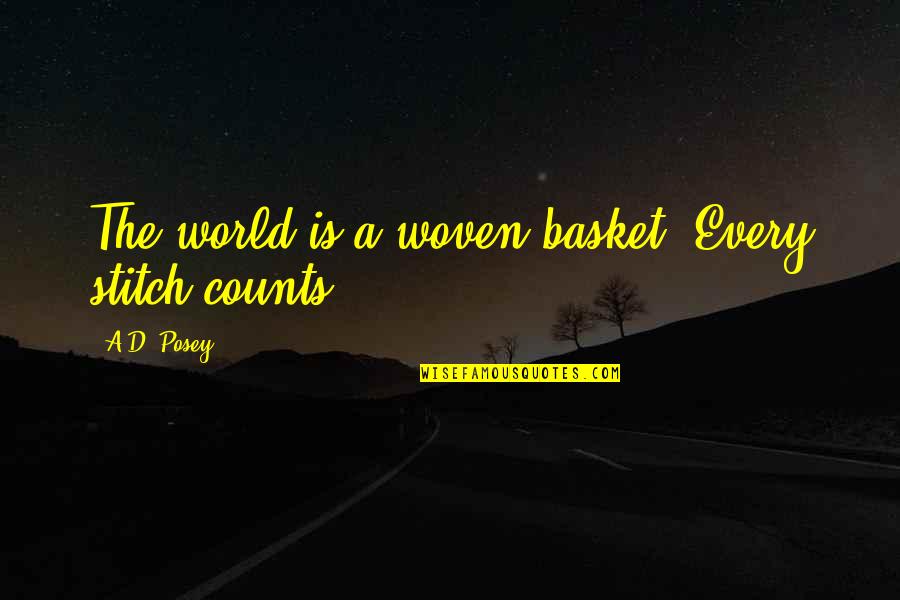 The world is a woven basket. Every stitch counts. —
A.D. Posey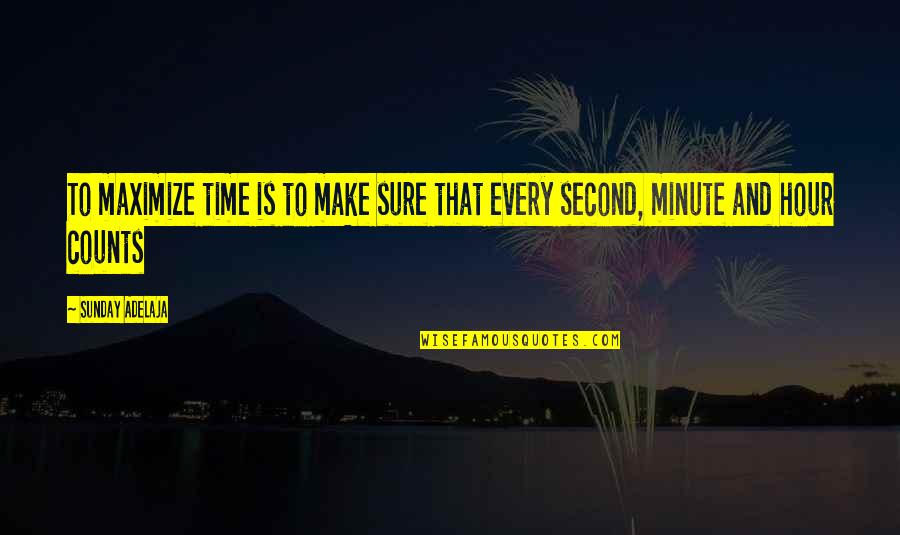 To maximize time is to make sure that every second, minute and hour counts —
Sunday Adelaja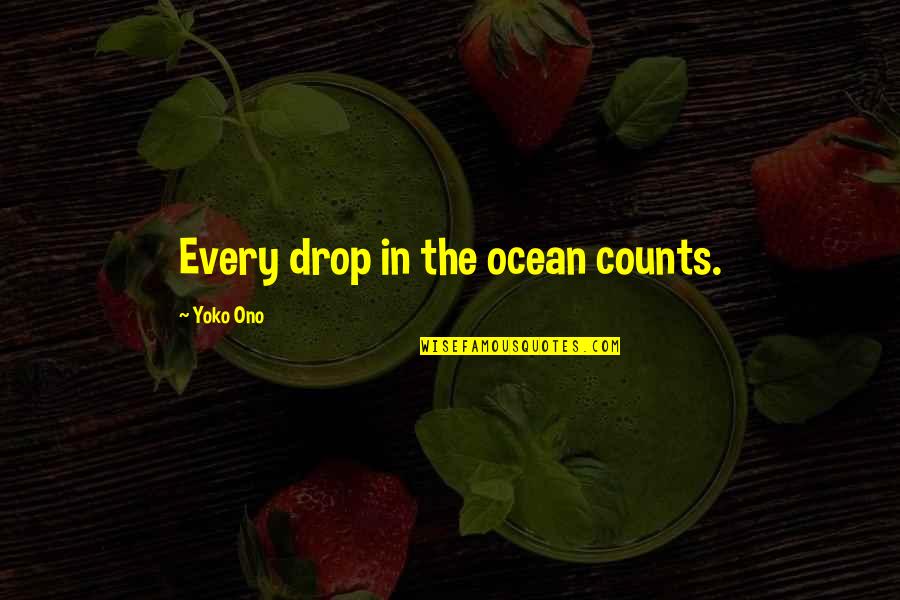 Every drop in the ocean counts. —
Yoko Ono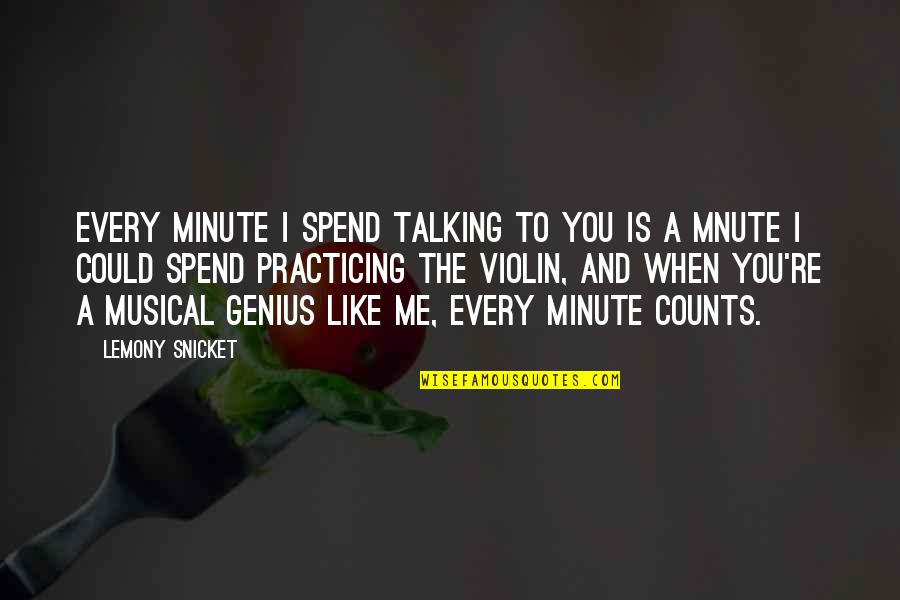 Every minute i spend talking to you is a mnute i could spend practicing the violin, and when you're a musical genius like me, every minute counts. —
Lemony Snicket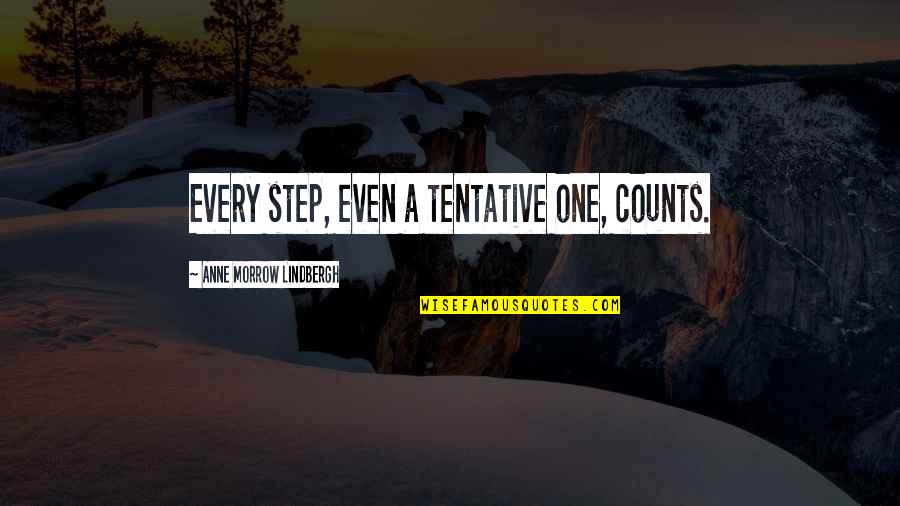 Every step, even a tentative one, counts. —
Anne Morrow Lindbergh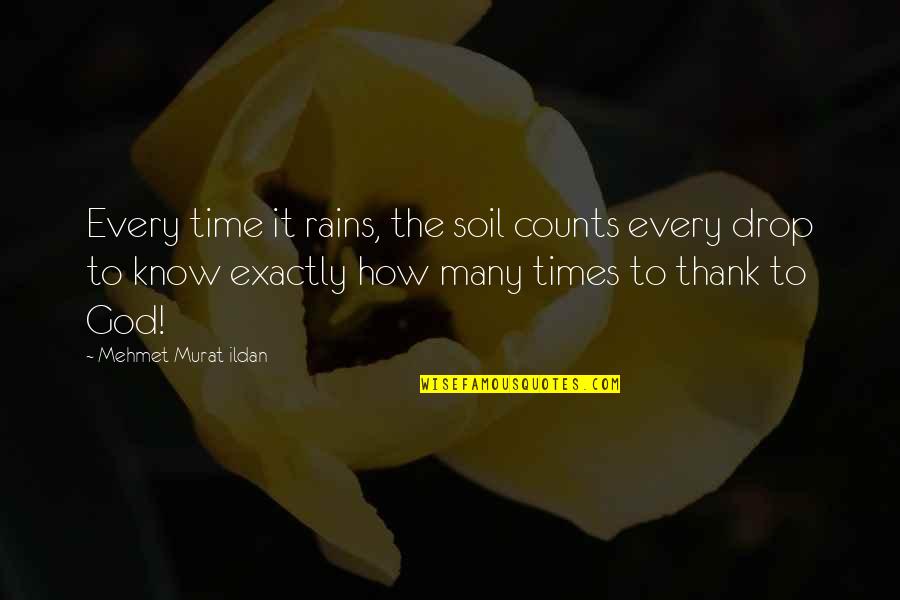 Every time it rains, the soil counts every drop to know exactly how many times to thank to God! —
Mehmet Murat Ildan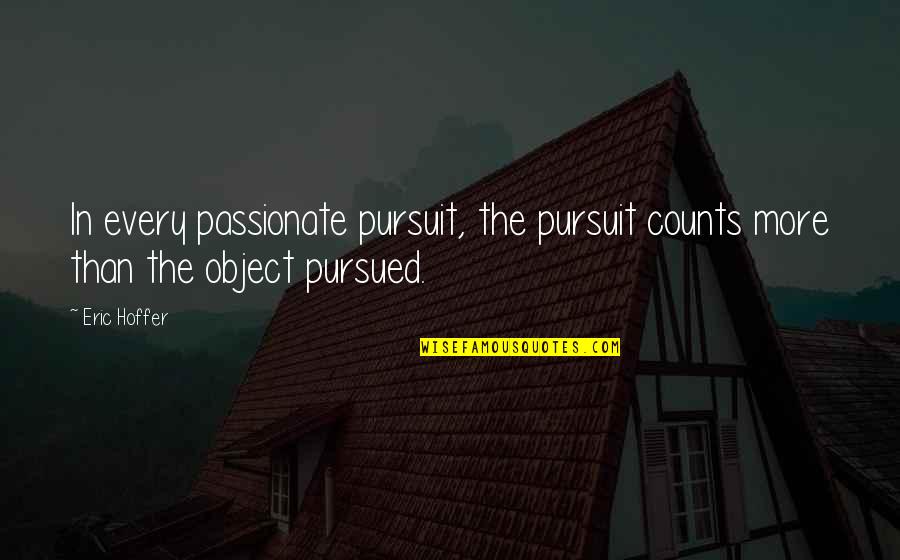 In every passionate pursuit, the pursuit counts more than the object pursued. —
Eric Hoffer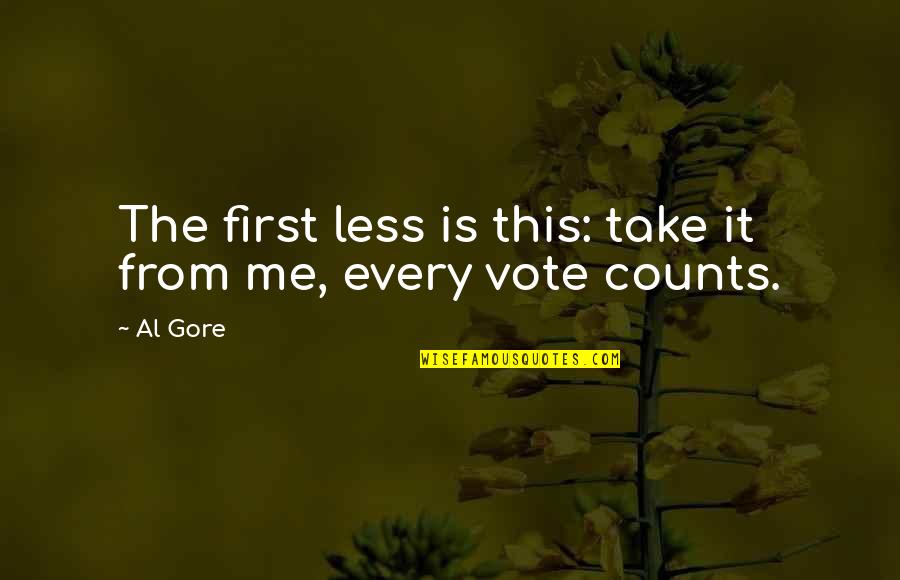 The first less is this: take it from me, every vote counts. —
Al Gore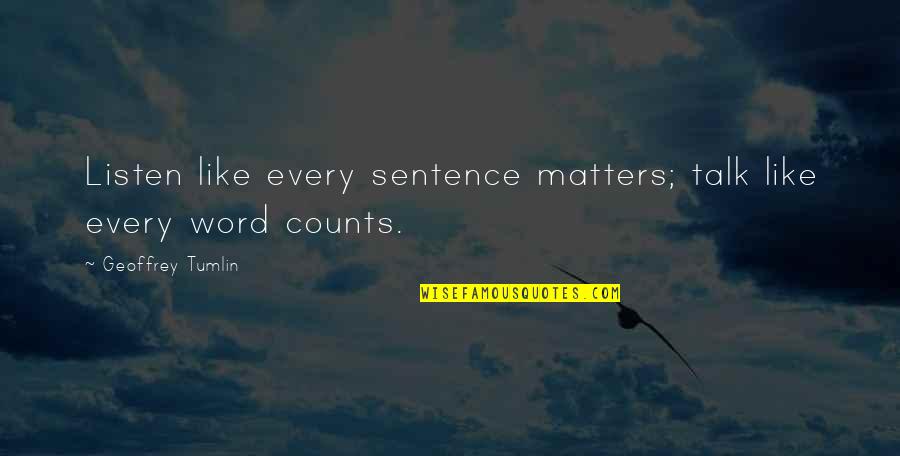 Listen like every sentence matters; talk like every word counts. —
Geoffrey Tumlin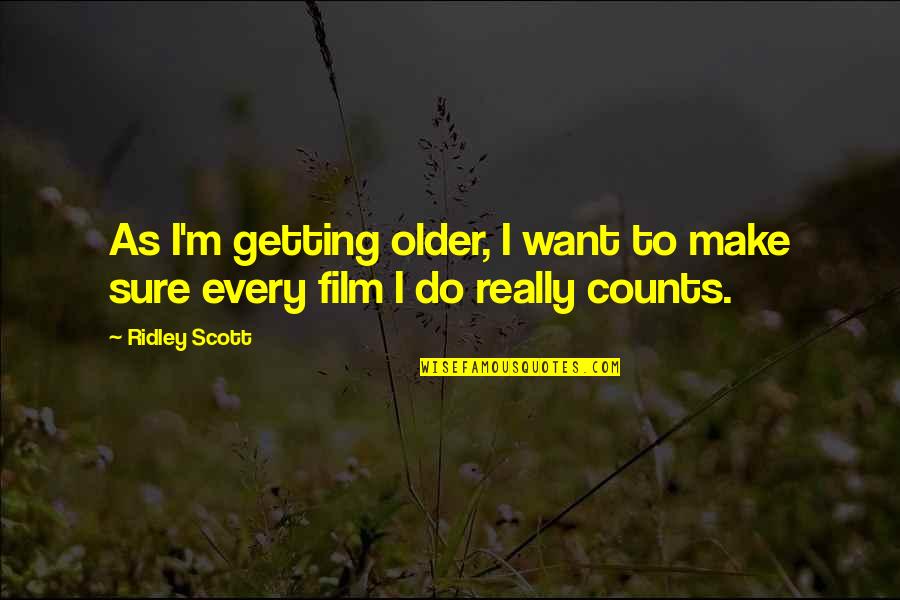 As I'm getting older, I want to make sure every film I do really counts. —
Ridley Scott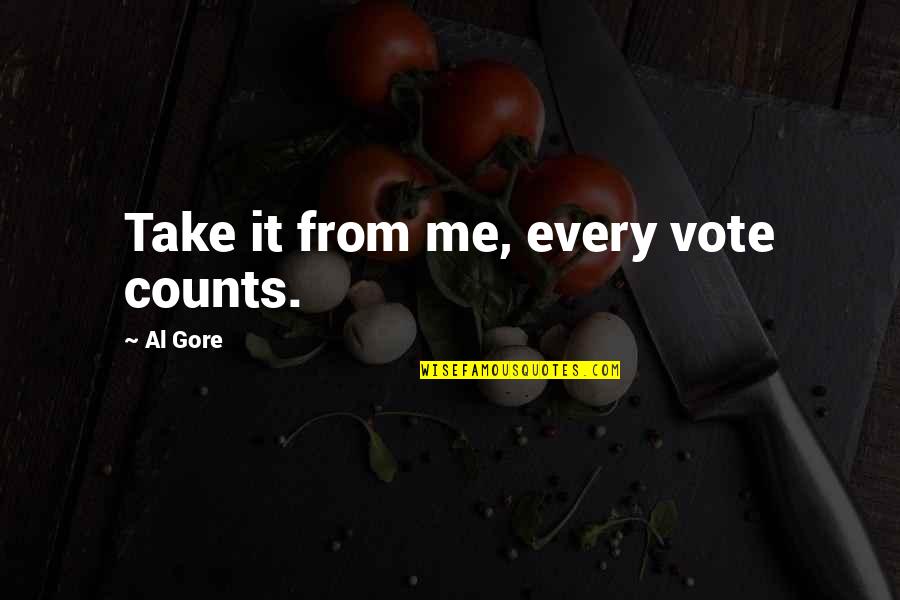 Take it from me, every vote counts. —
Al Gore
I just live in the truth and think that every moment counts. —
Debra Winger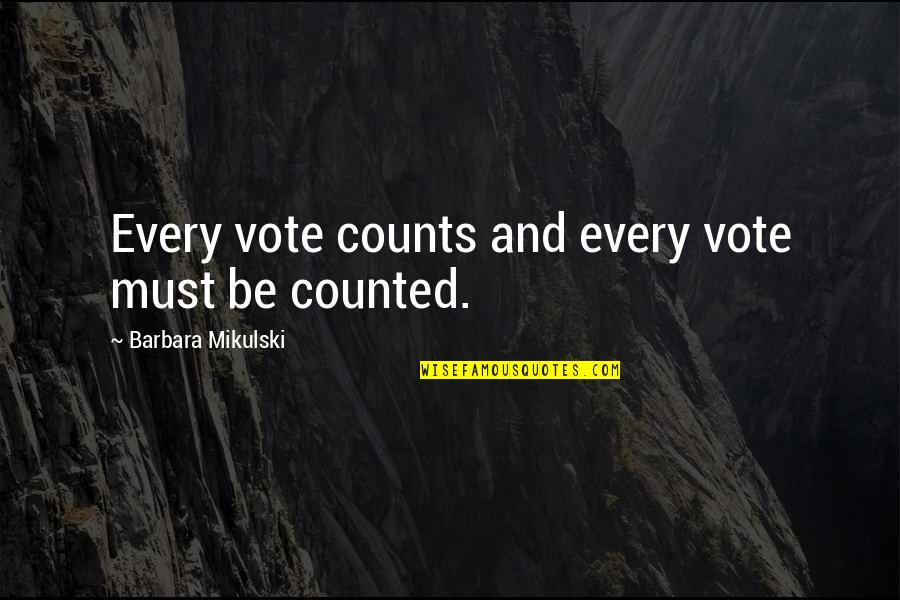 Every vote counts and every vote must be counted. —
Barbara Mikulski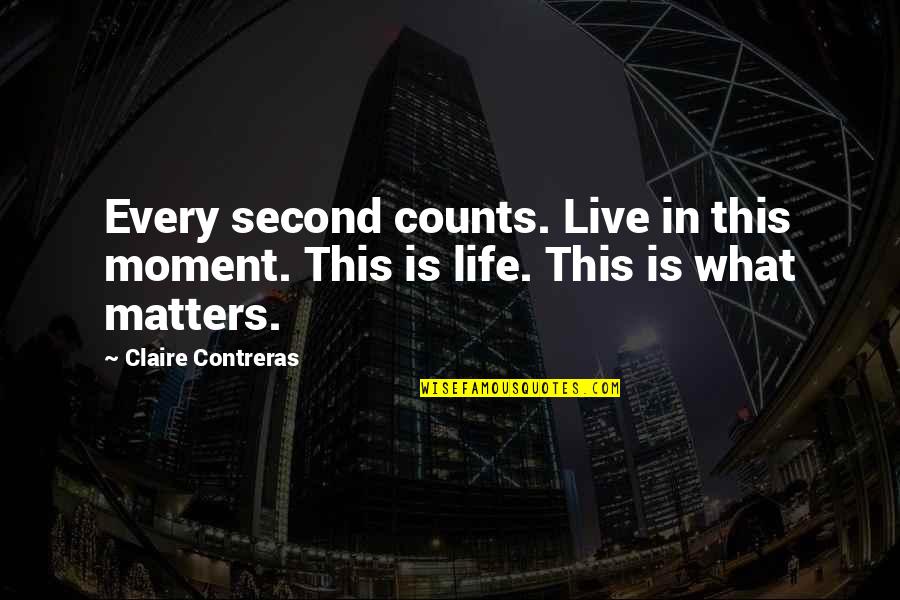 Every second counts. Live in this moment. This is life. This is what matters. —
Claire Contreras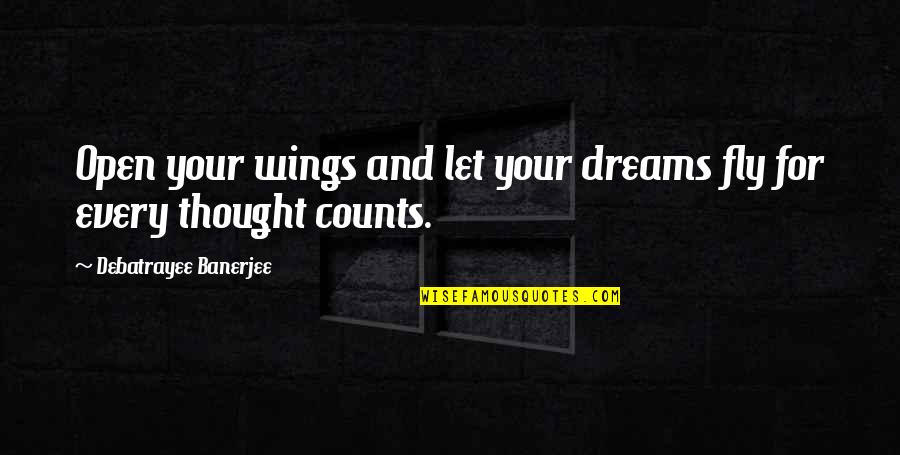 Open your wings and let your dreams fly for every thought counts. —
Debatrayee Banerjee
You renew yourself every day. Sometimes you're successful, sometimes your not, but it's the average that counts. —
Satya Nadella