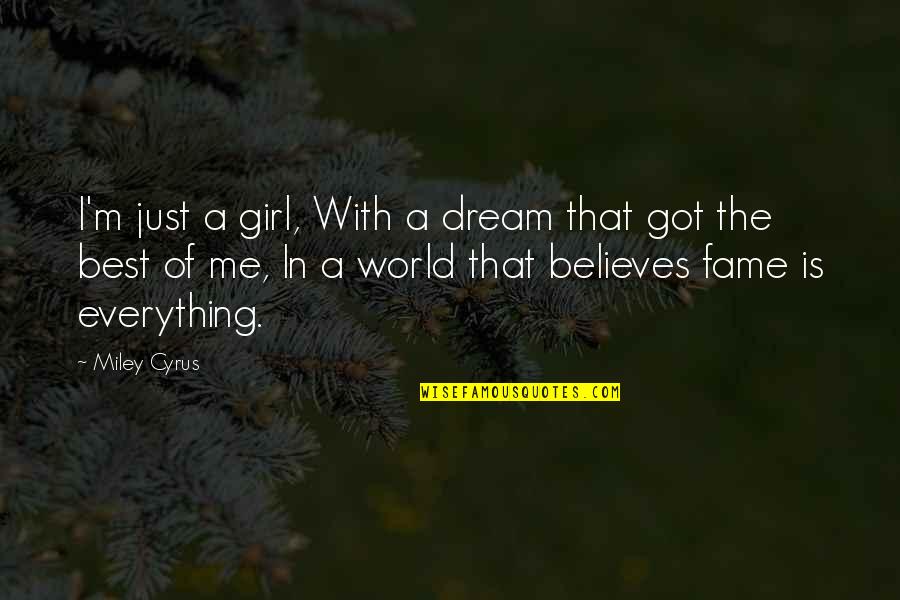 I'm just a girl, With a dream that got the best of me, In a world that believes fame is everything.
—
Miley Cyrus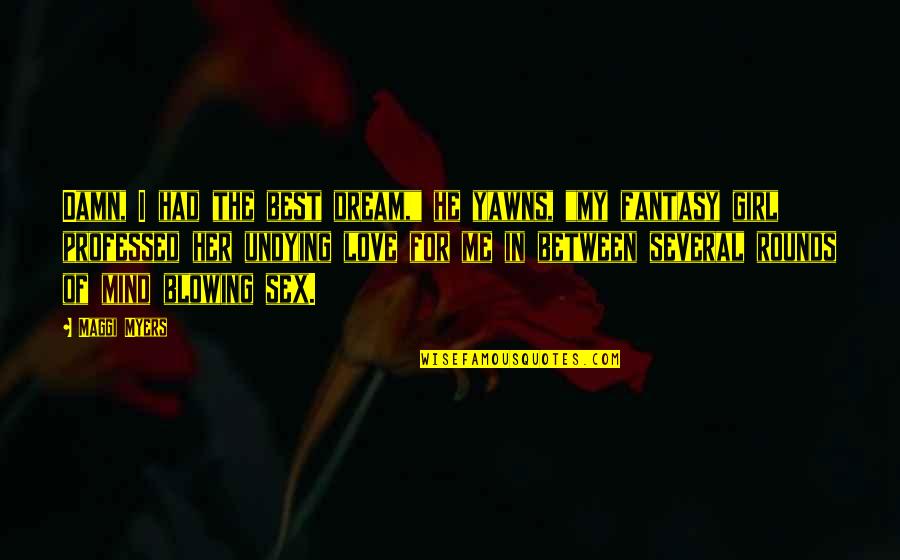 Damn, I had the best dream," he yawns, "my fantasy girl professed her undying love for me in between several rounds of mind blowing sex.
—
Maggi Myers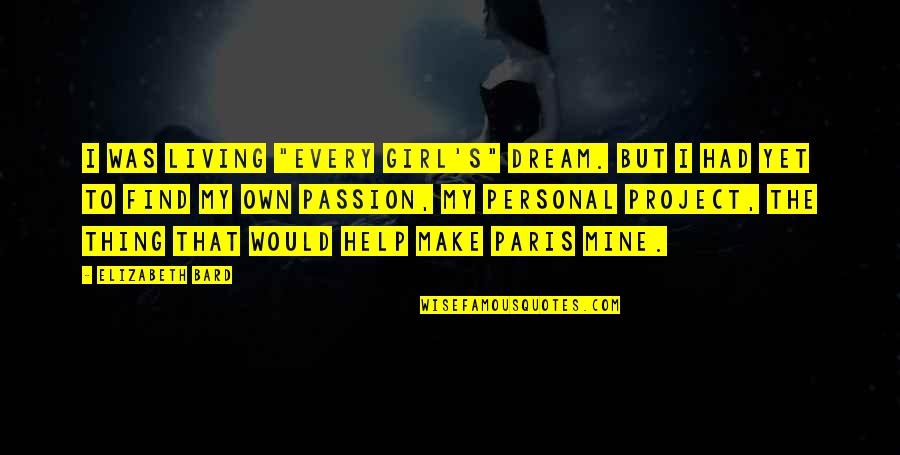 I was living "every girl's" dream. But I had yet to find my own passion, my personal project, the thing that would help make Paris mine.
—
Elizabeth Bard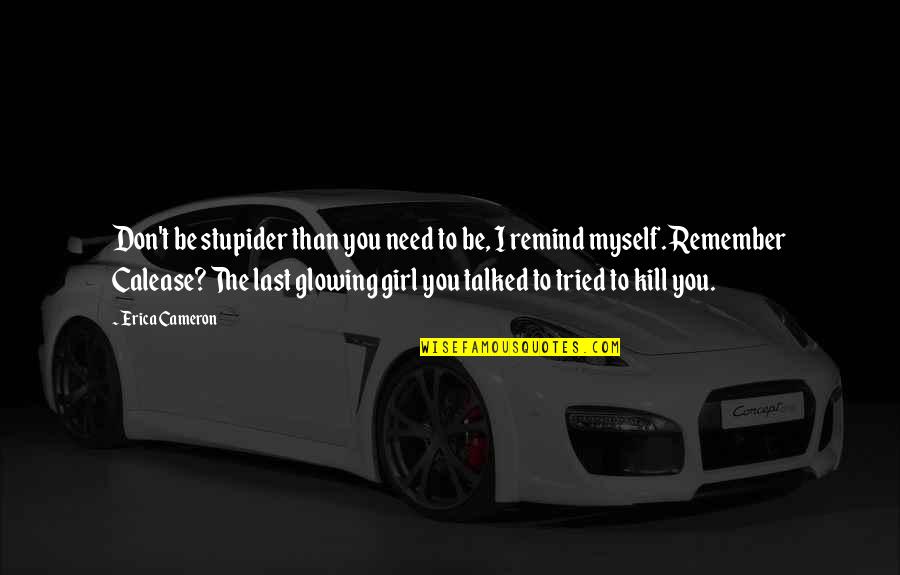 Don't be stupider than you need to be, I remind myself. Remember Calease? The last glowing girl you talked to tried to kill you.
—
Erica Cameron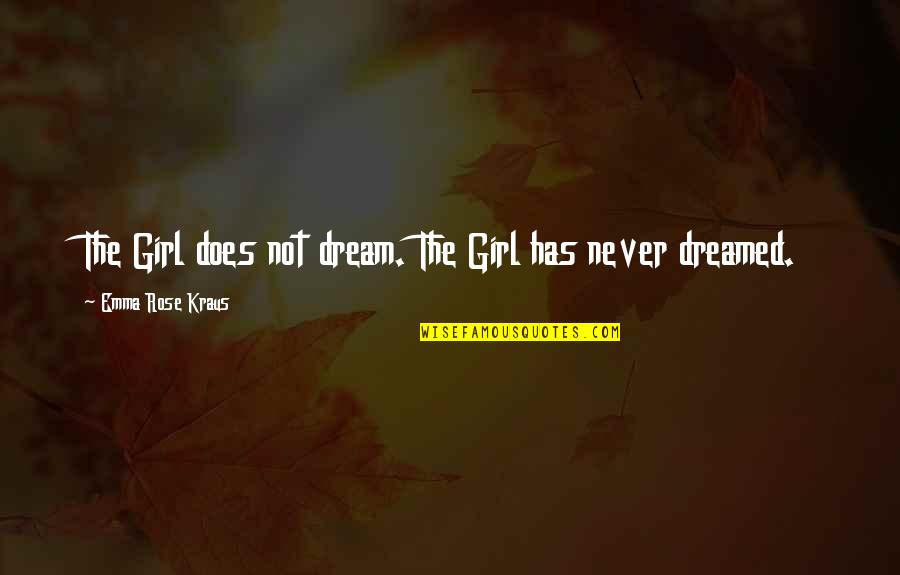 The Girl does not dream. The Girl has never dreamed.
—
Emma Rose Kraus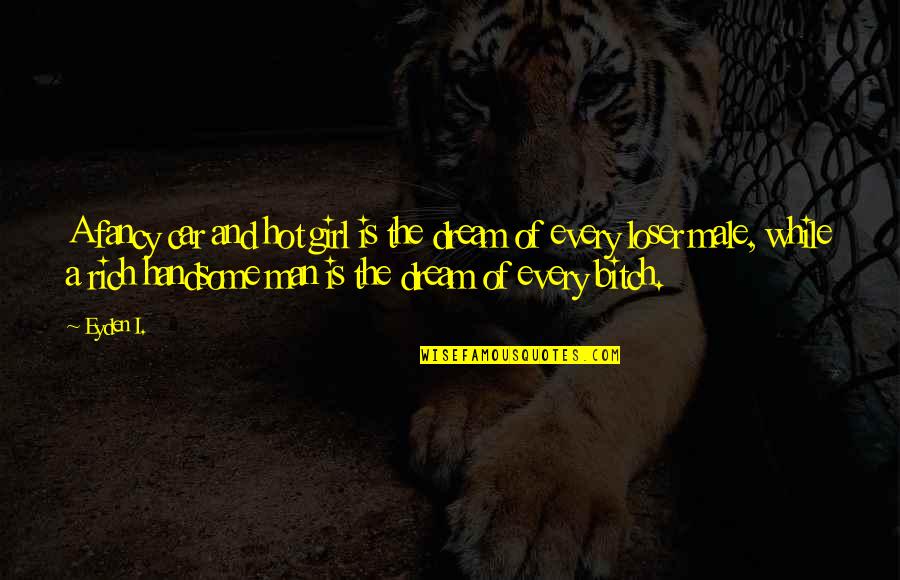 A fancy car and hot girl is the dream of every loser male, while a rich handsome man is the dream of every bitch.
—
Eyden I.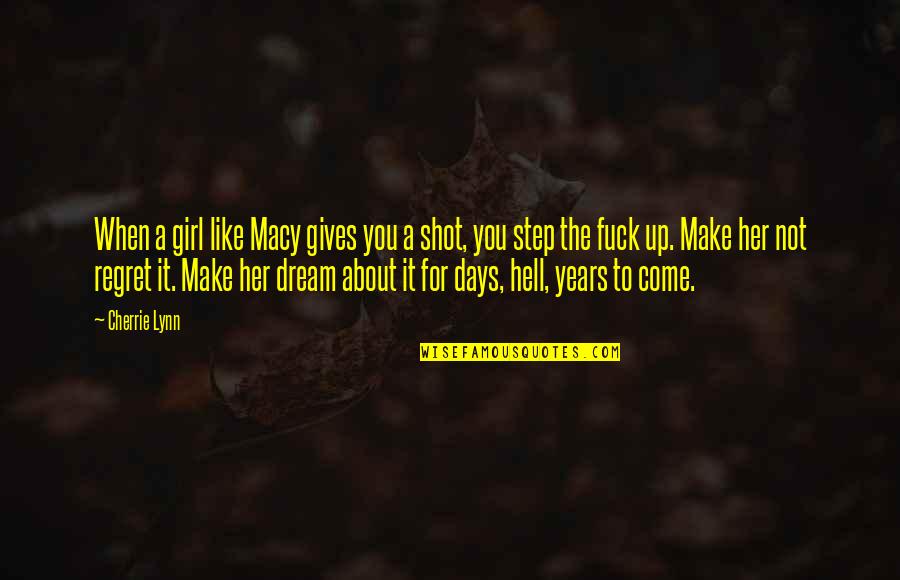 When a girl like Macy gives you a shot, you step the fuck up. Make her not regret it. Make her dream about it for days, hell, years to come.
—
Cherrie Lynn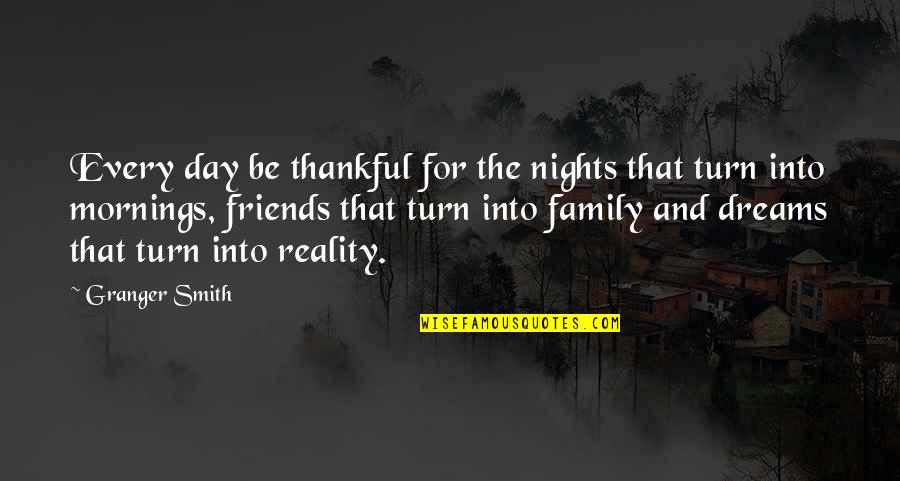 Every day be thankful for the nights that turn into mornings, friends that turn into family and dreams that turn into reality.
—
Granger Smith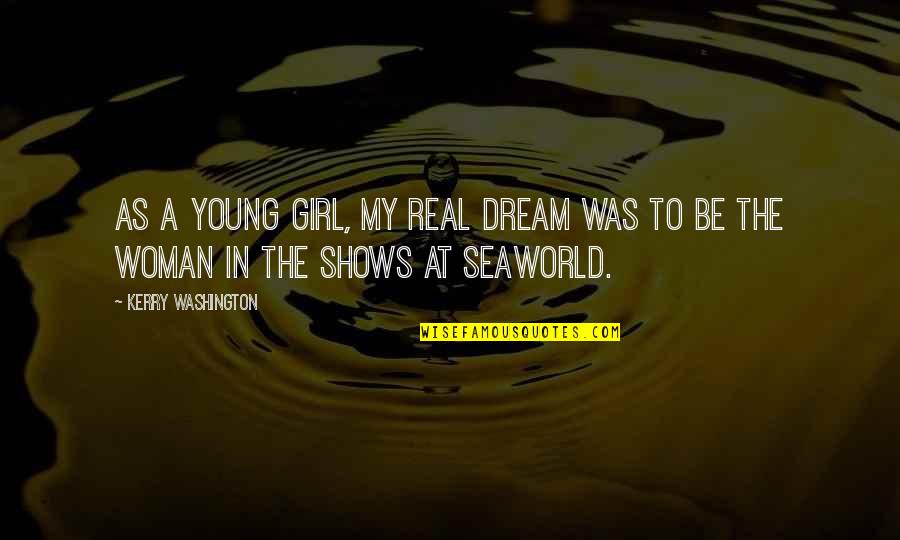 As a young girl, my real dream was to be the woman in the shows at SeaWorld.
—
Kerry Washington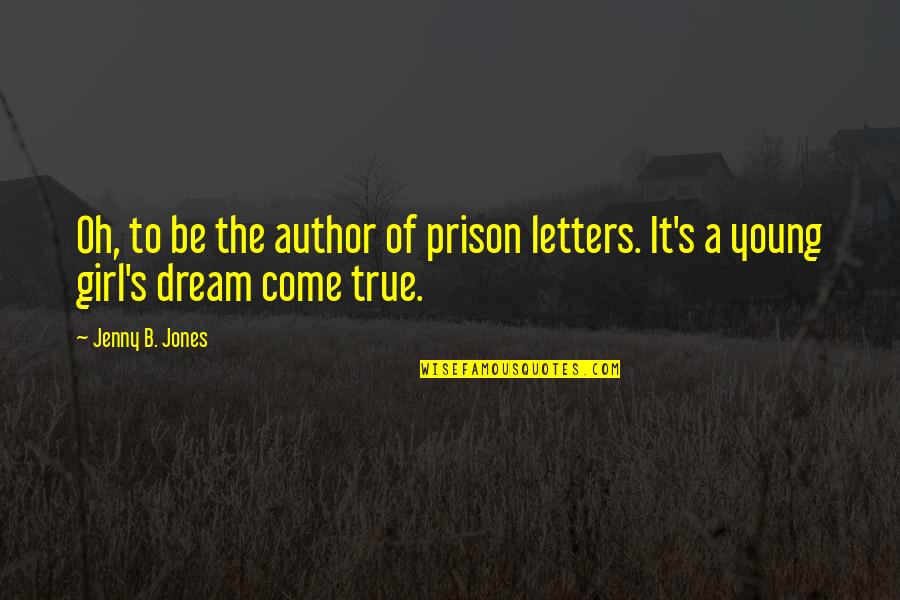 Oh, to be the author of prison letters. It's a young girl's dream come true. —
Jenny B. Jones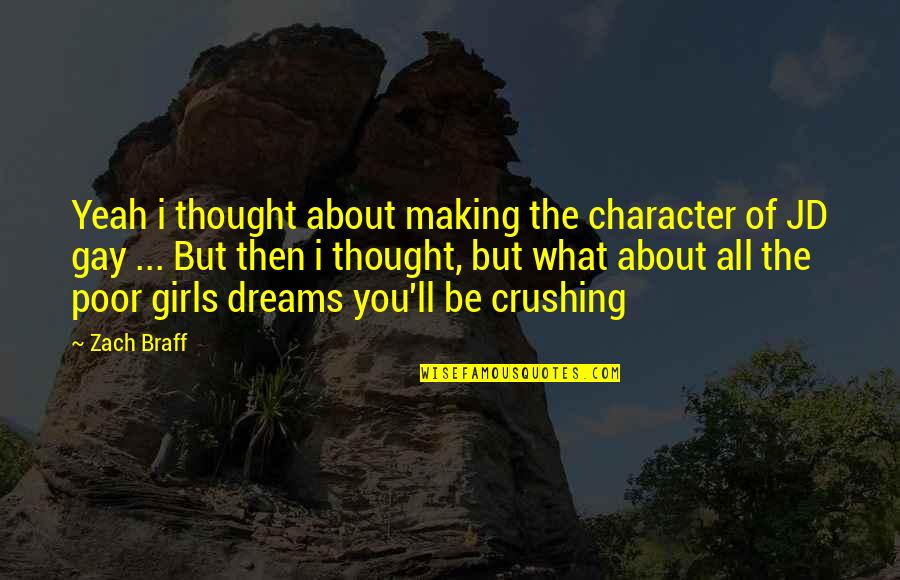 Yeah i thought about making the character of JD gay ... But then i thought, but what about all the poor girls dreams you'll be crushing —
Zach Braff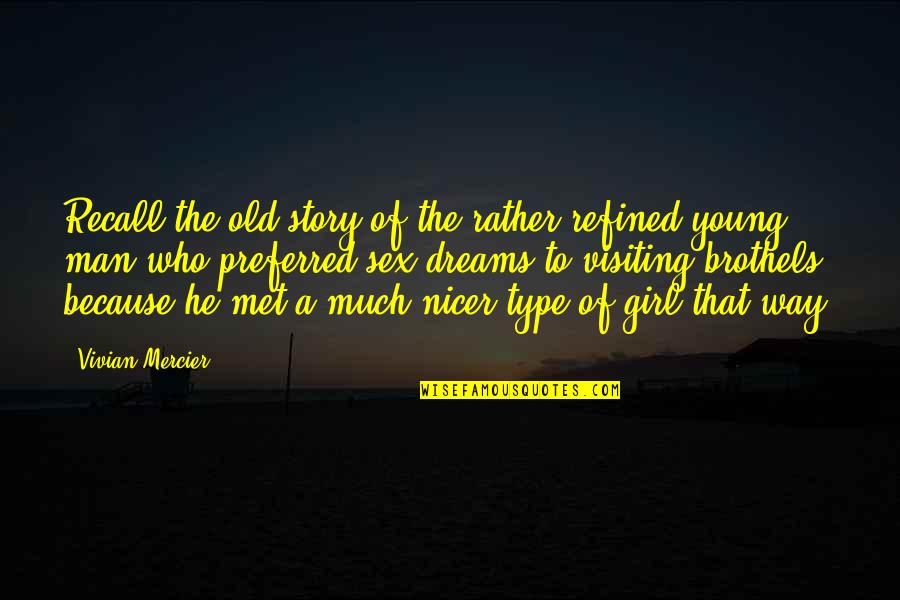 Recall the old story of the rather refined young man who preferred sex dreams to visiting brothels because he met a much nicer type of girl that way. —
Vivian Mercier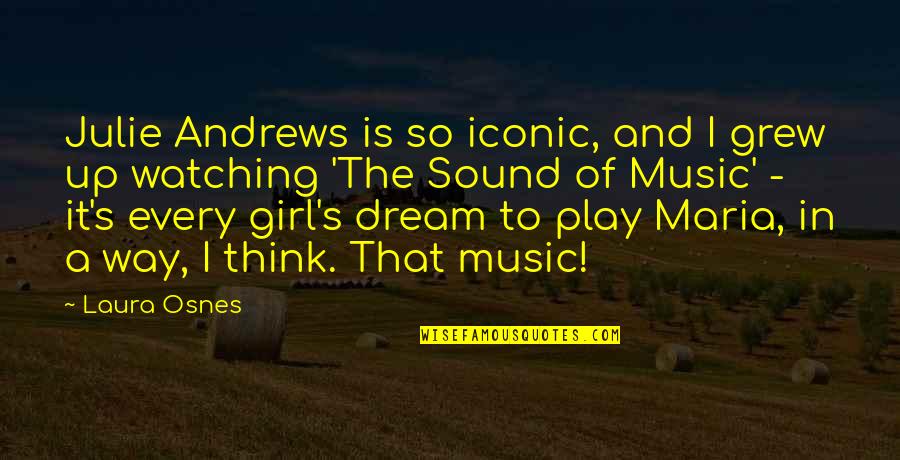 Julie Andrews is so iconic, and I grew up watching 'The Sound of Music' - it's every girl's dream to play Maria, in a way, I think. That music! —
Laura Osnes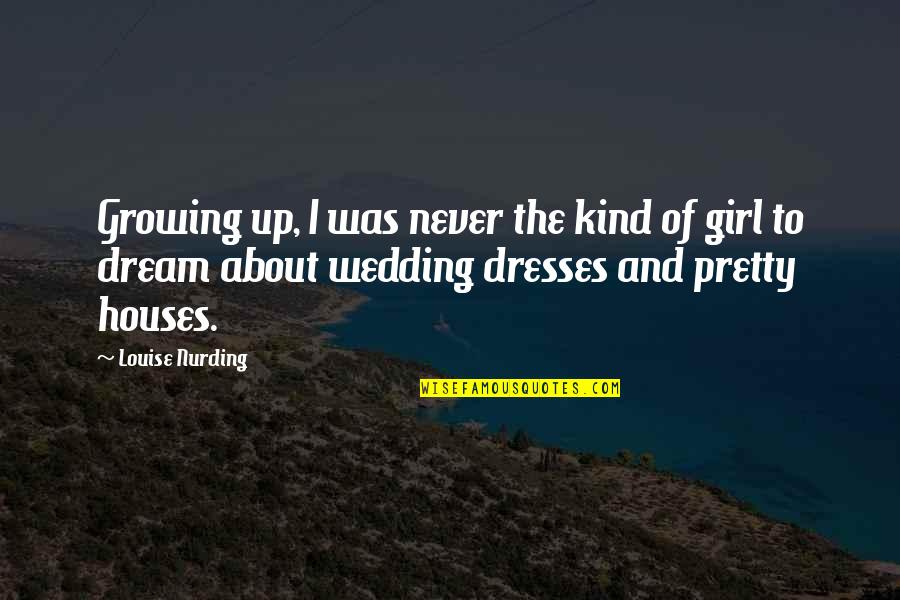 Growing up, I was never the kind of girl to dream about wedding dresses and pretty houses. —
Louise Nurding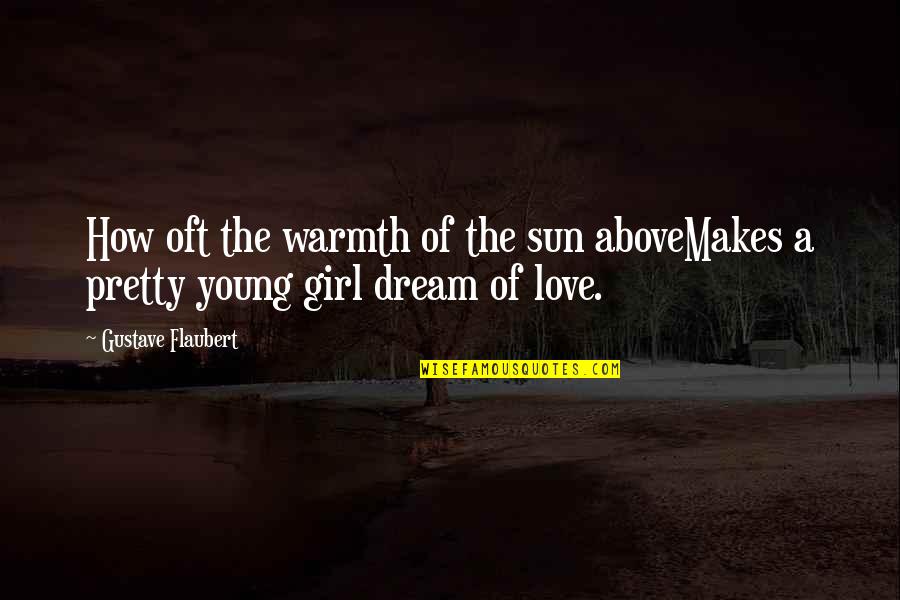 How oft the warmth of the sun above
Makes a pretty young girl dream of love. —
Gustave Flaubert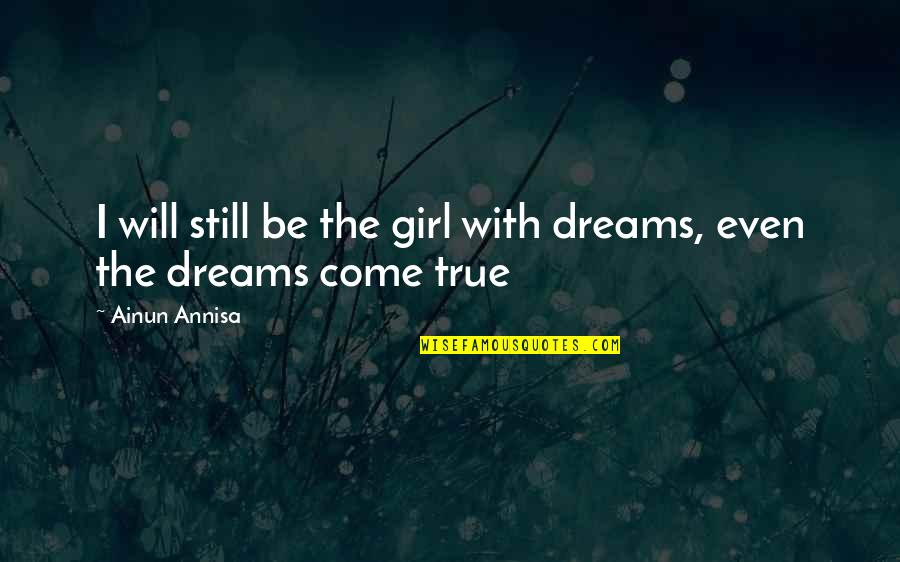 I will still be the girl with dreams, even the dreams come true —
Ainun Annisa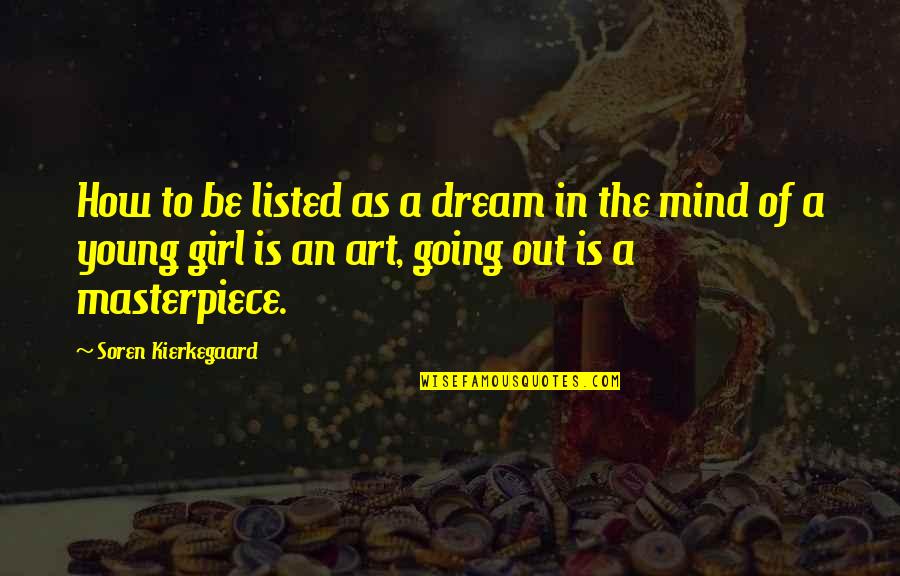 How to be listed as a dream in the mind of a young girl is an art, going out is a masterpiece. —
Soren Kierkegaard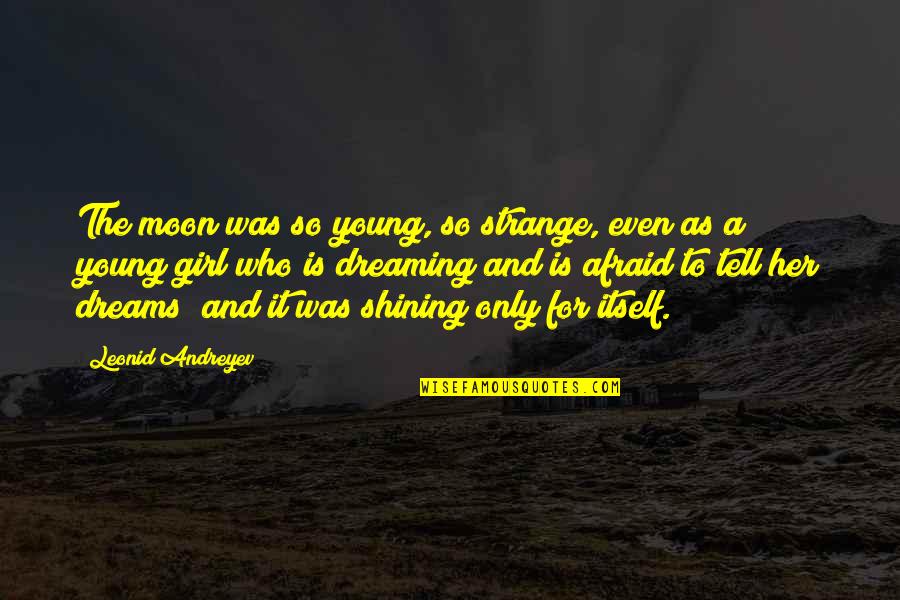 The moon was so young, so strange, even as a young girl who is dreaming and is afraid to tell her dreams; and it was shining only for itself. —
Leonid Andreyev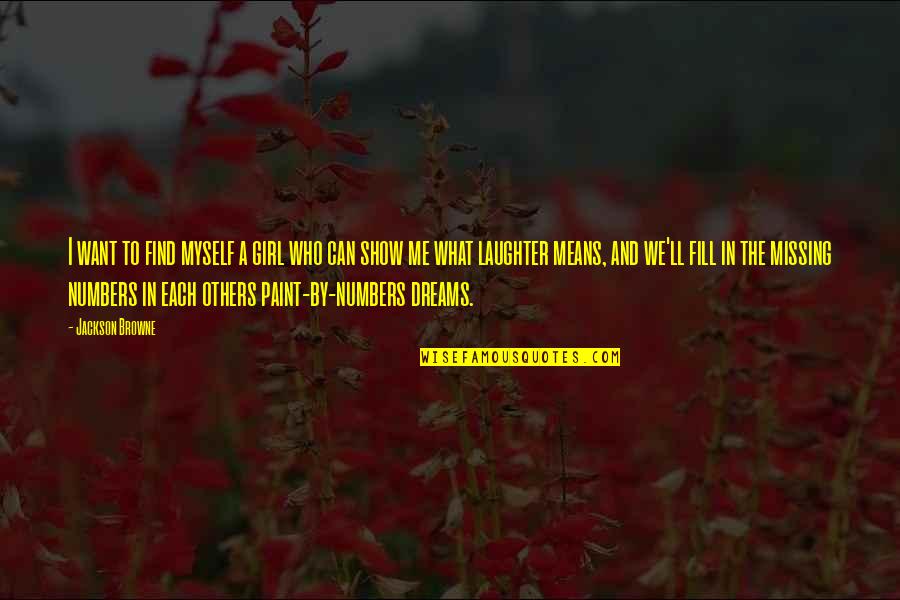 I want to find myself a girl who can show me what laughter means, and we'll fill in the missing numbers in each others paint-by-numbers dreams. —
Jackson Browne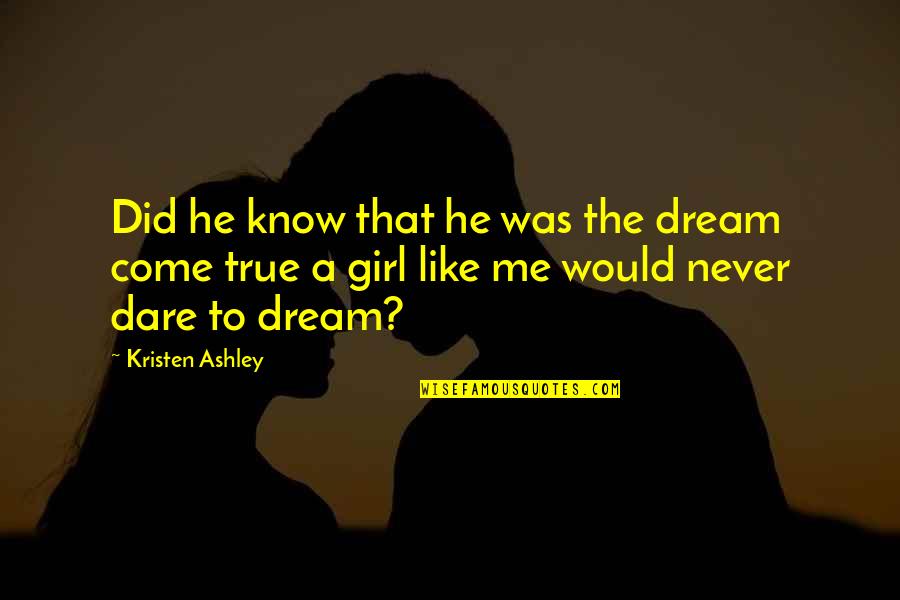 Did he know that he was the dream come true a girl like me would never dare to dream? —
Kristen Ashley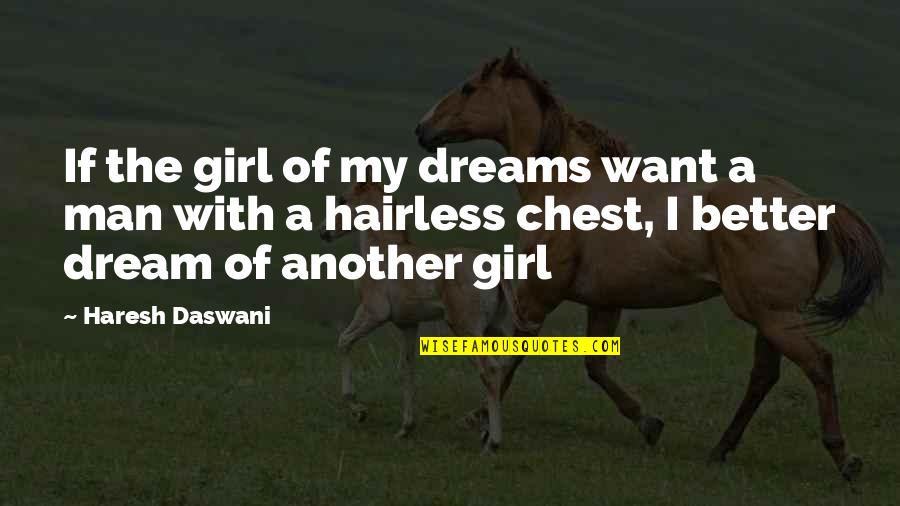 If the girl of my dreams want a man with a hairless chest, I better dream of another girl —
Haresh Daswani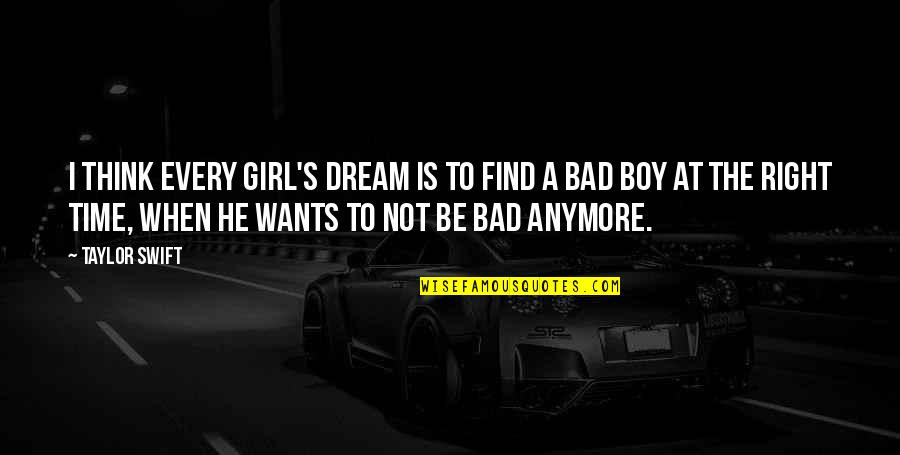 I think every girl's dream is to find a bad boy at the right time, when he wants to not be bad anymore. —
Taylor Swift
I laid my head on his neck, and the two of us-girl and wolf-fell asleep, into a dream within a dream. —
Jennifer Lynn Barnes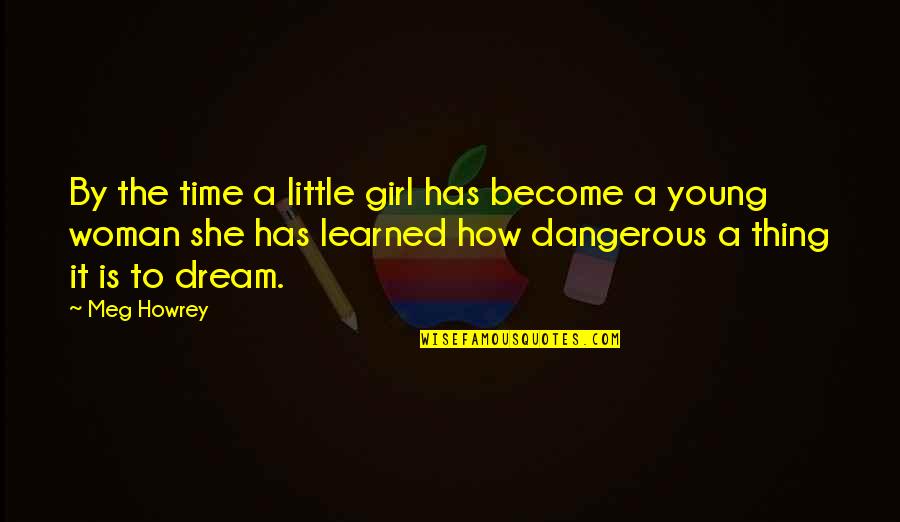 By the time a little girl has become a young woman she has learned how dangerous a thing it is to dream. —
Meg Howrey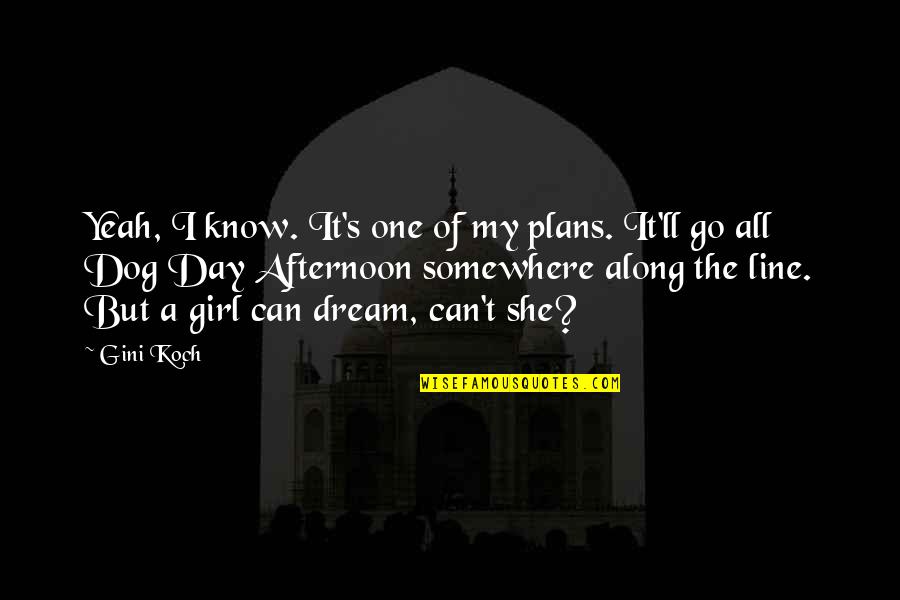 Yeah, I know. It's one of my plans. It'll go all Dog Day Afternoon somewhere along the line. But a girl can dream, can't she? —
Gini Koch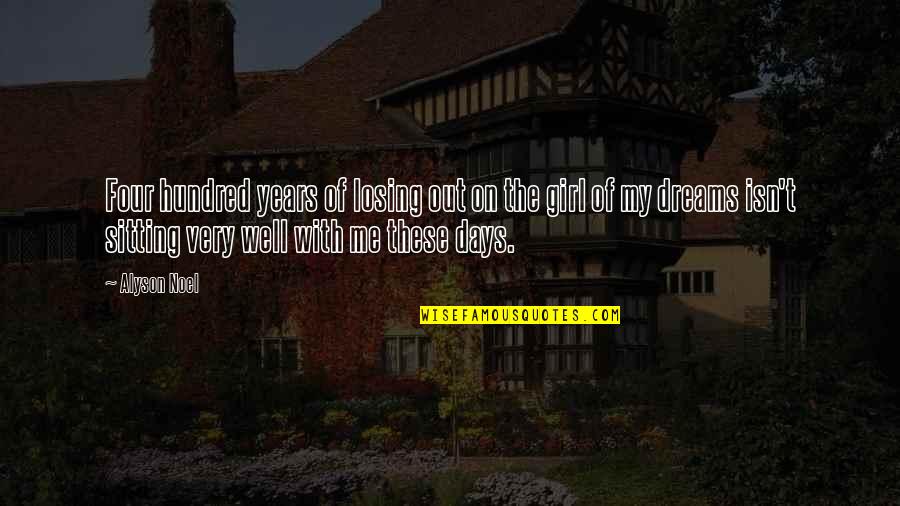 Four hundred years of losing out on the girl of my dreams isn't sitting very well with me these days. —
Alyson Noel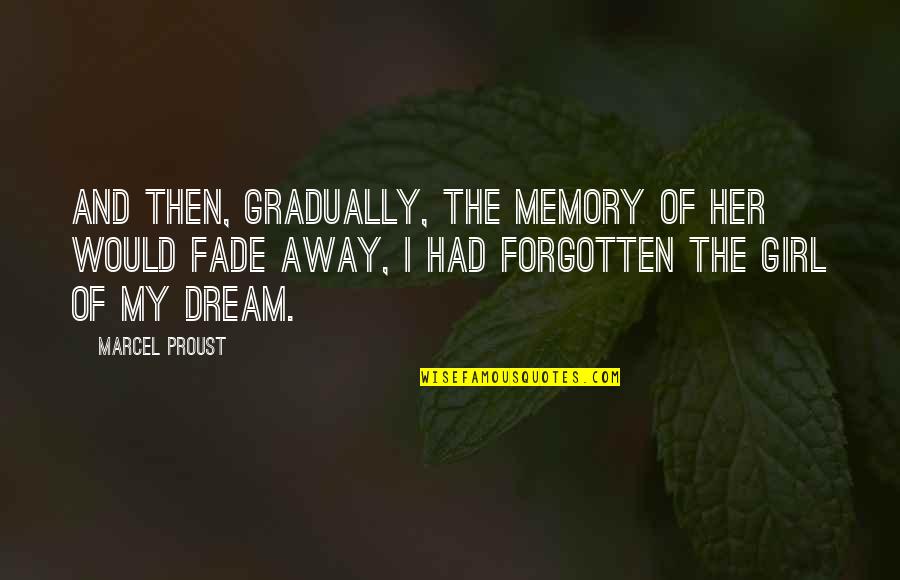 And then, gradually, the memory of her would fade away, I had forgotten the girl of my dream. —
Marcel Proust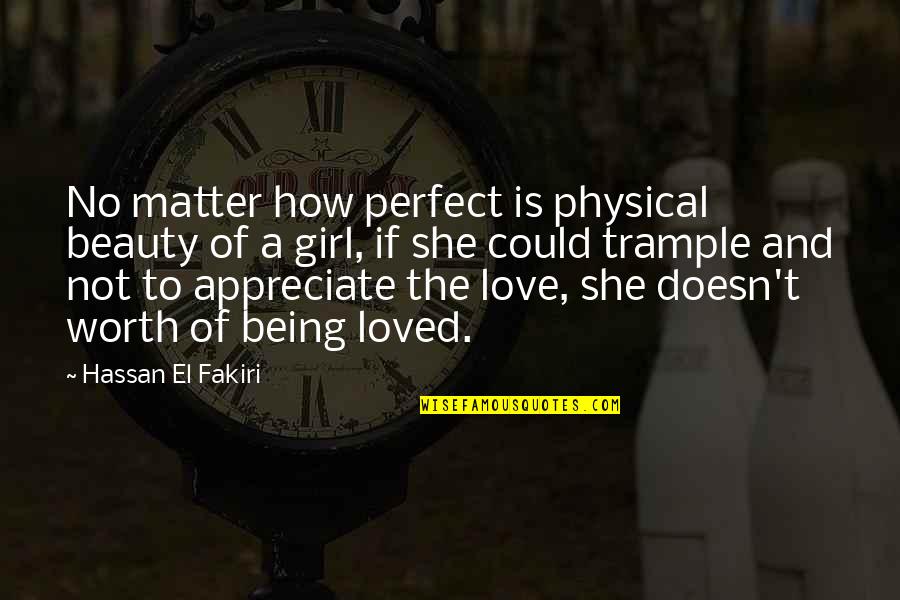 No matter how perfect is physical beauty of a girl, if she could trample and not to appreciate the love, she doesn't worth of being loved. —
Hassan El Fakiri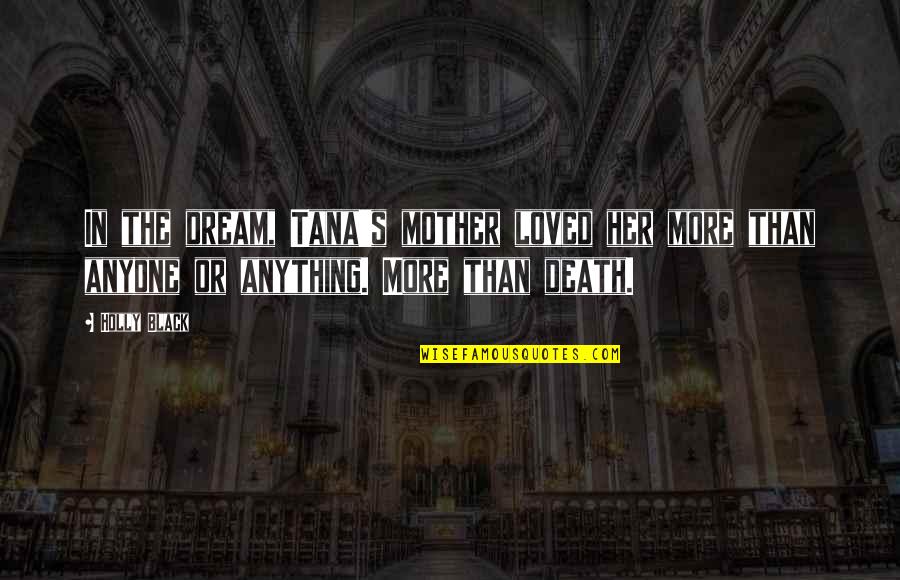 In the dream, Tana's mother loved her more than anyone or anything. More than death. —
Holly Black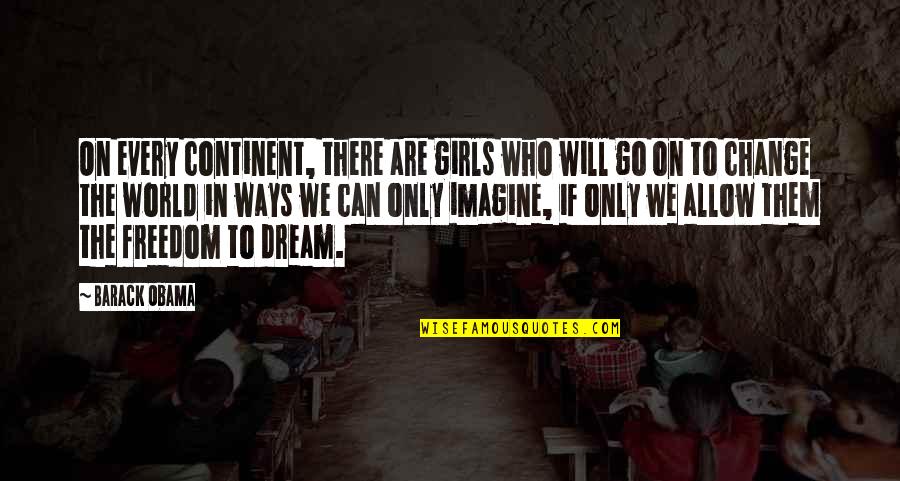 On every continent, there are girls who will go on to change the world in ways we can only imagine, if only we allow them the freedom to dream. —
Barack Obama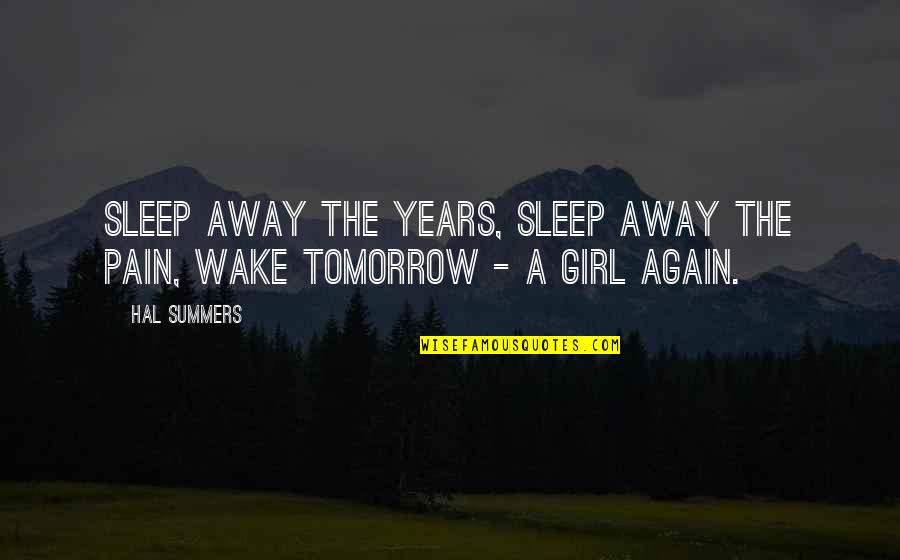 Sleep away the years, sleep away the pain, wake tomorrow - a girl again. —
Hal Summers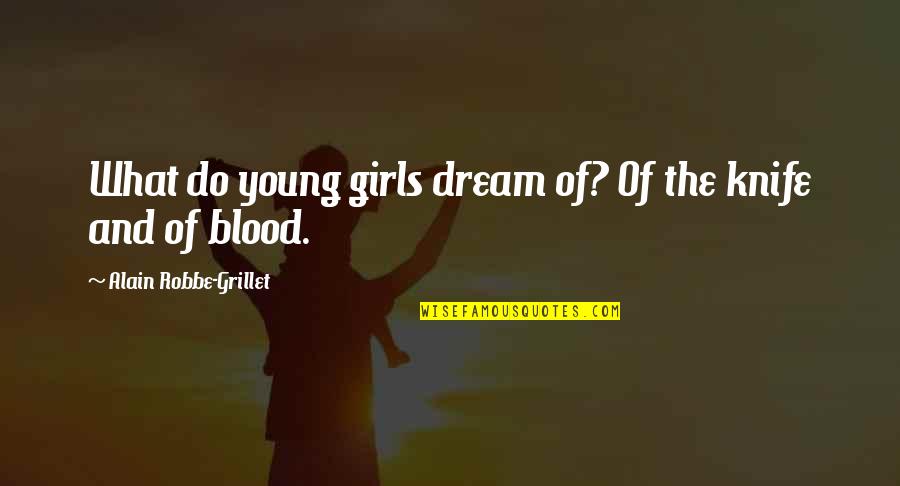 What do young girls dream of? Of the knife and of blood. —
Alain Robbe-Grillet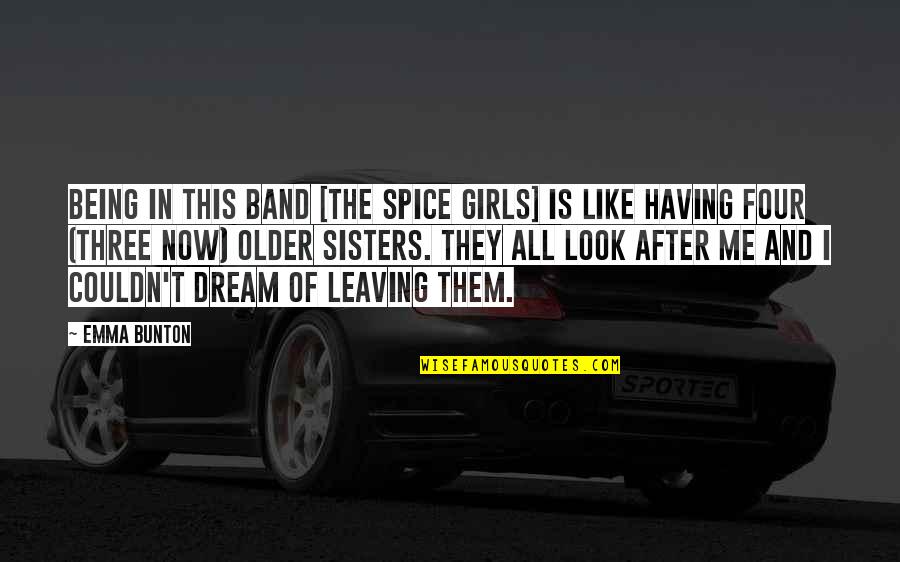 Being in this band [the Spice Girls] is like having four (three now) older sisters. They all look after me and I couldn't dream of leaving them. —
Emma Bunton