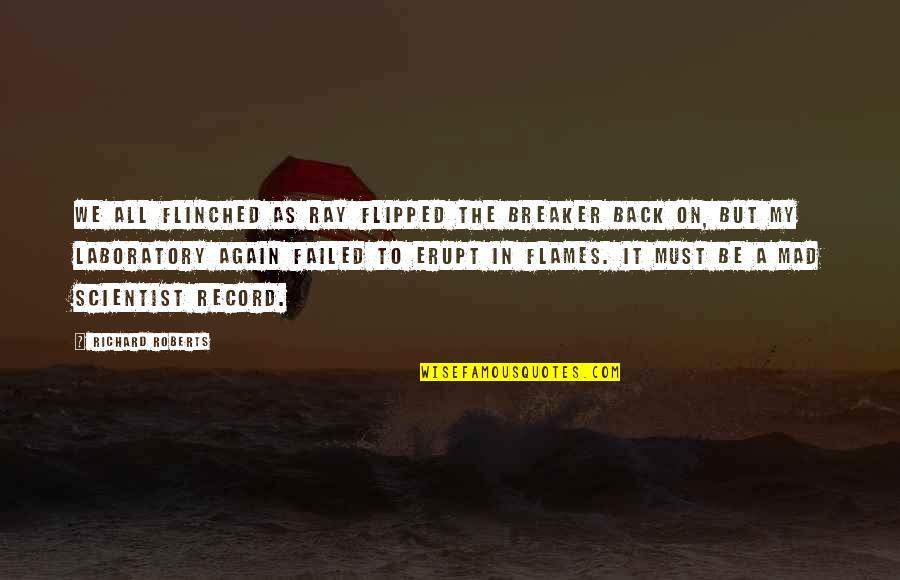 We all flinched as Ray flipped the breaker back on, but my laboratory again failed to erupt in flames. It must be a mad scientist record.
—
Richard Roberts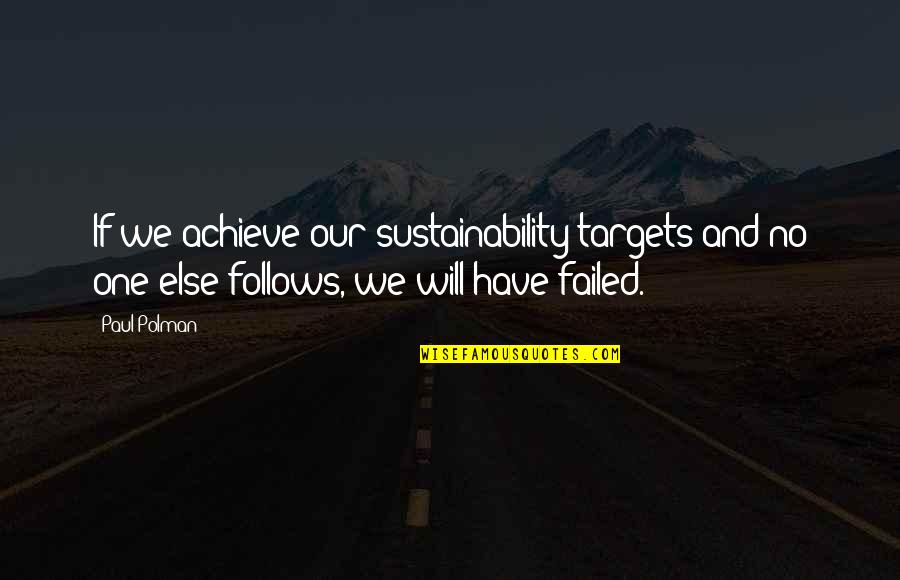 If we achieve our sustainability targets and no one else follows, we will have failed.
—
Paul Polman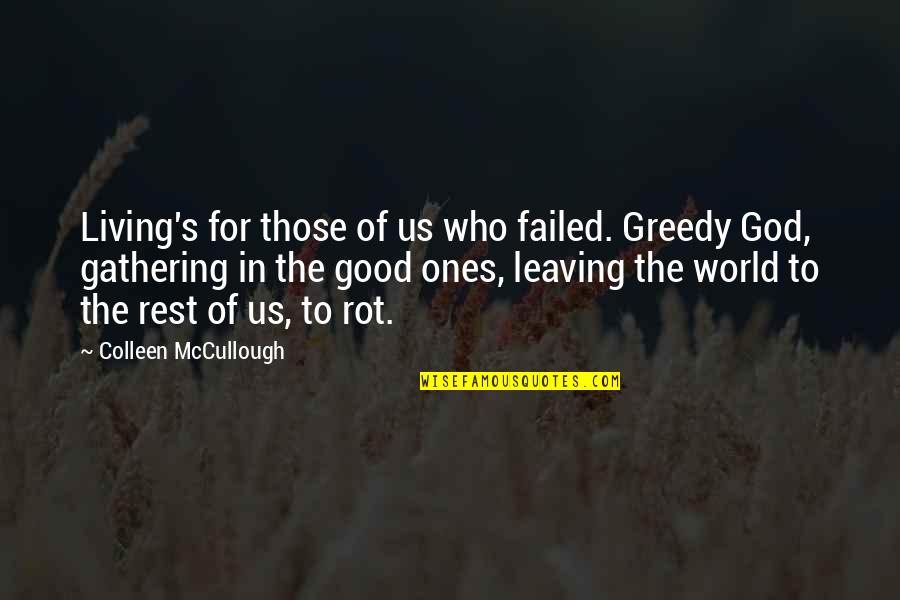 Living's for those of us who failed. Greedy God, gathering in the good ones, leaving the world to the rest of us, to rot.
—
Colleen McCullough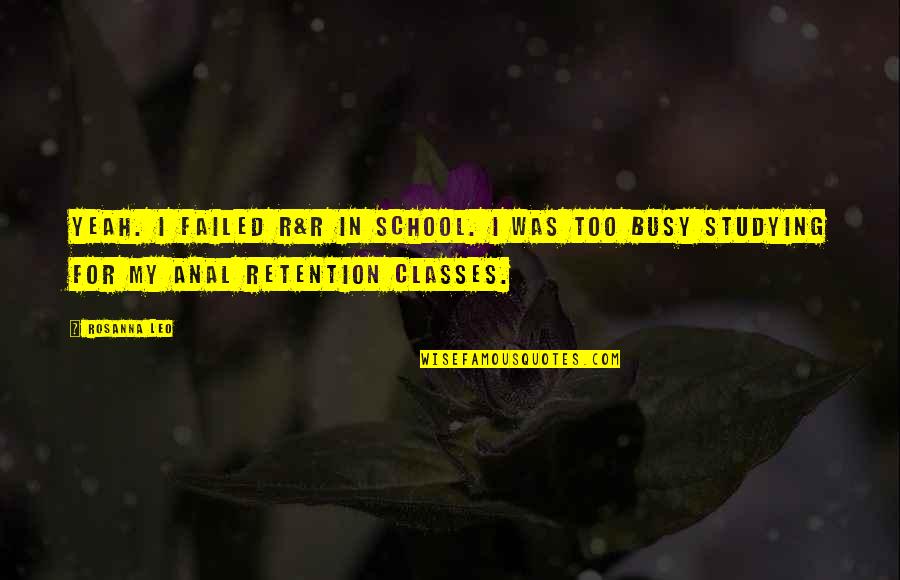 Yeah. I failed R&R in school. I was too busy studying for my anal retention classes.
—
Rosanna Leo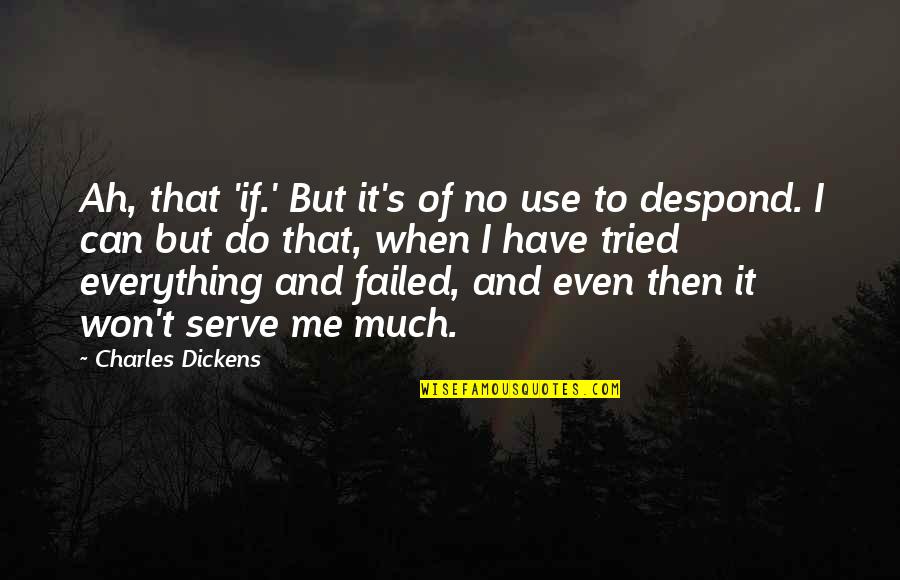 Ah, that 'if.' But it's of no use to despond. I can but do that, when I have tried everything and failed, and even then it won't serve me much.
—
Charles Dickens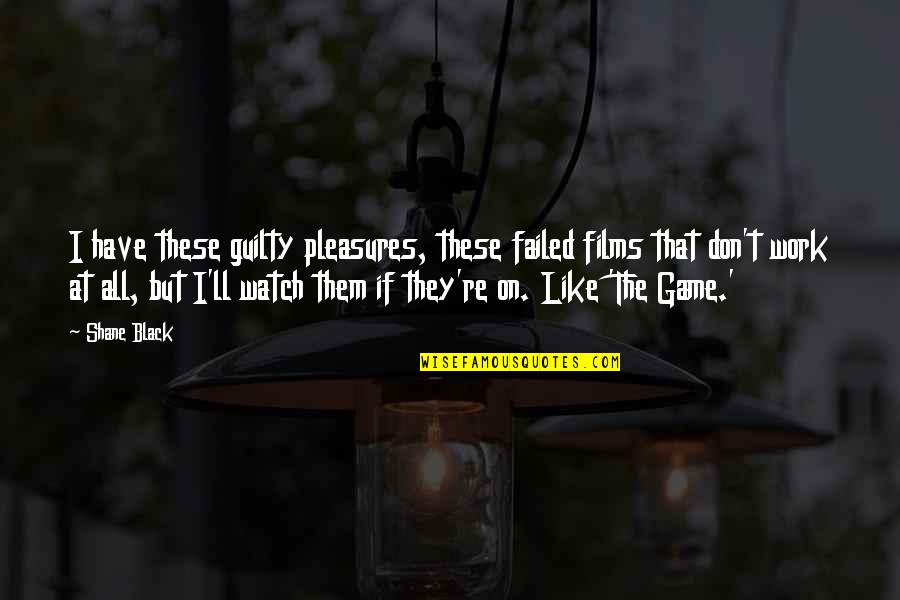 I have these guilty pleasures, these failed films that don't work at all, but I'll watch them if they're on. Like 'The Game.'
—
Shane Black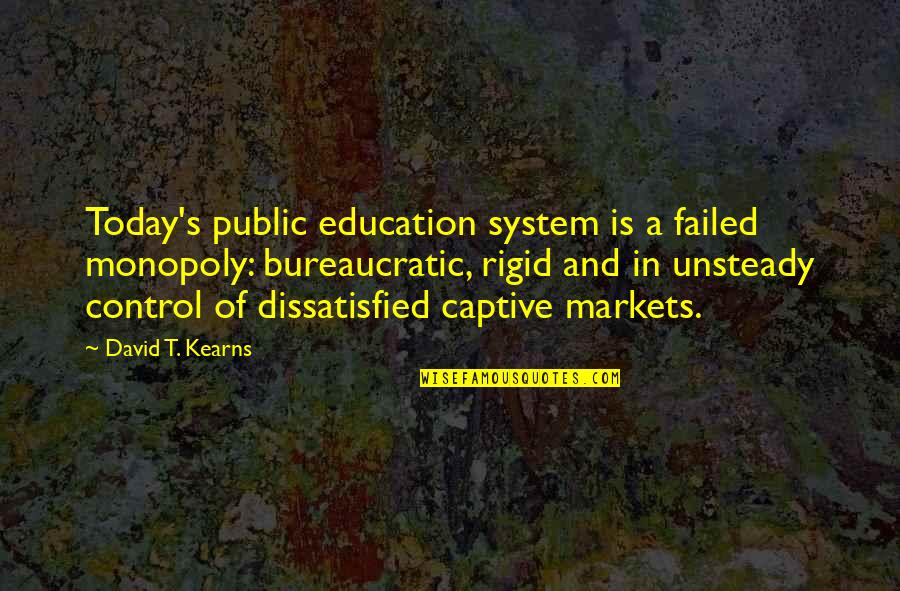 Today's public education system is a failed monopoly: bureaucratic, rigid and in unsteady control of dissatisfied captive markets.
—
David T. Kearns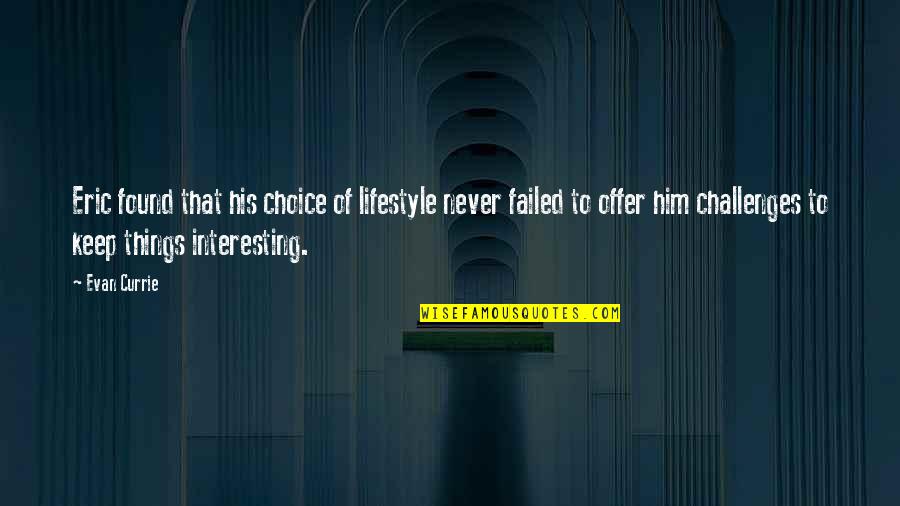 Eric found that his choice of lifestyle never failed to offer him challenges to keep things interesting.
—
Evan Currie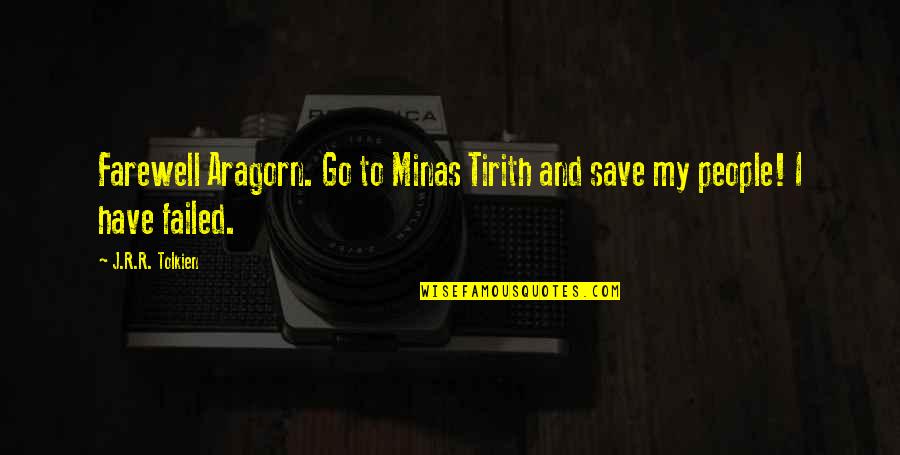 Farewell Aragorn. Go to Minas Tirith and save my people! I have failed.
—
J.R.R. Tolkien
None of what Barack Obama is doing or wants to do to this country is anything the rest of the world hasn't seen before and already failed at.
—
Rush Limbaugh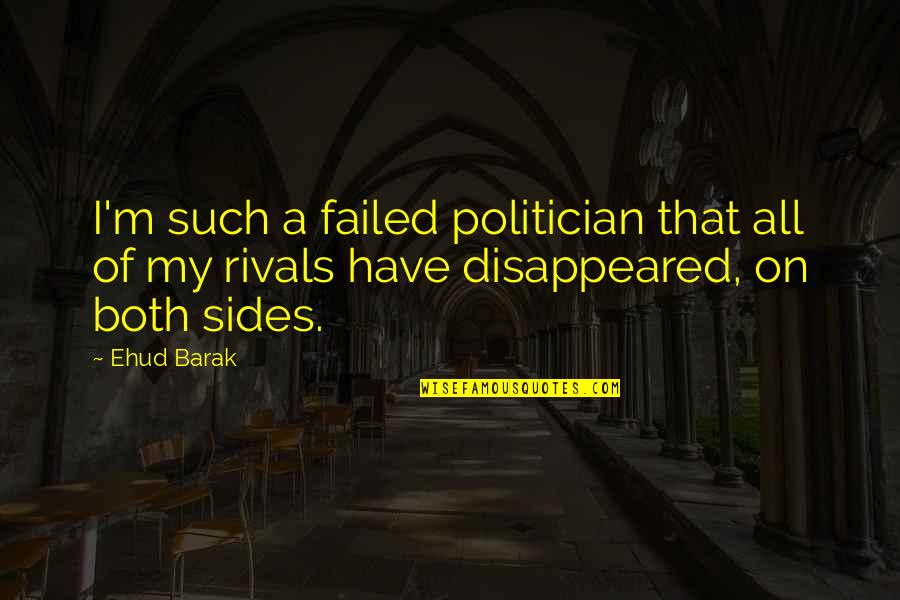 I'm such a failed politician that all of my rivals have disappeared, on both sides.
—
Ehud Barak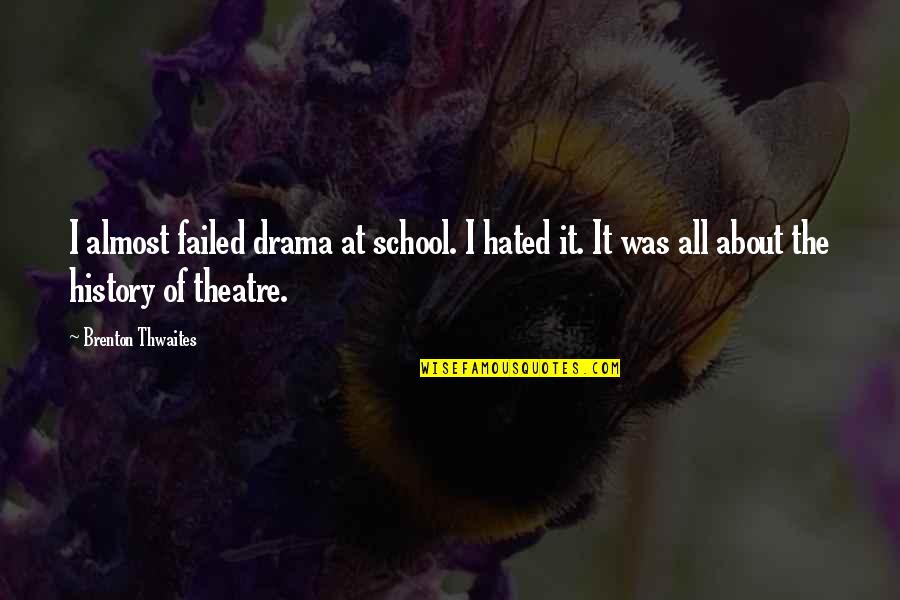 I almost failed drama at school. I hated it. It was all about the history of theatre. —
Brenton Thwaites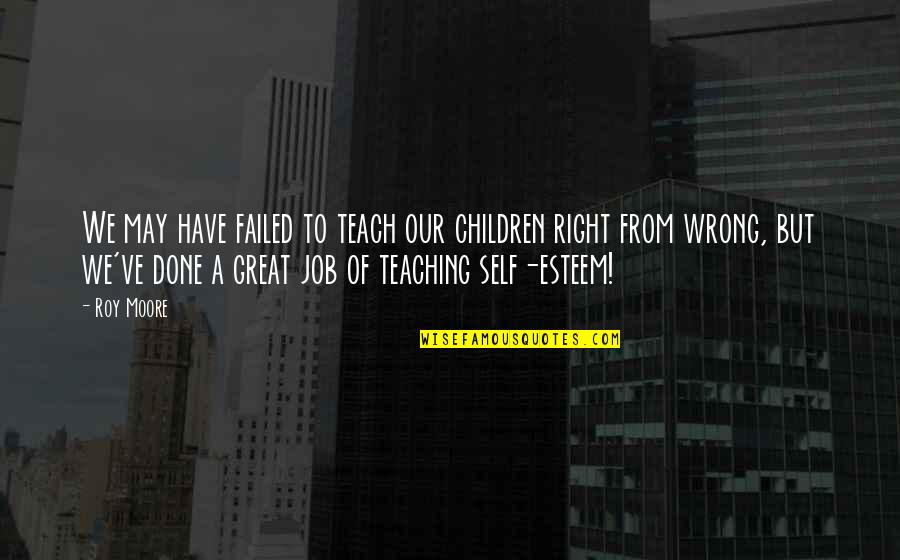 We may have failed to teach our children right from wrong, but we've done a great job of teaching self-esteem! —
Roy Moore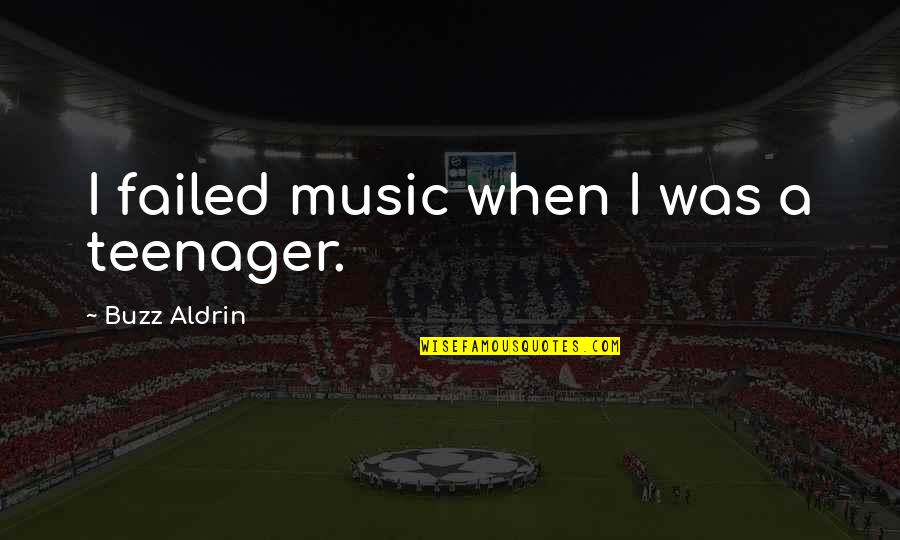 I failed music when I was a teenager. —
Buzz Aldrin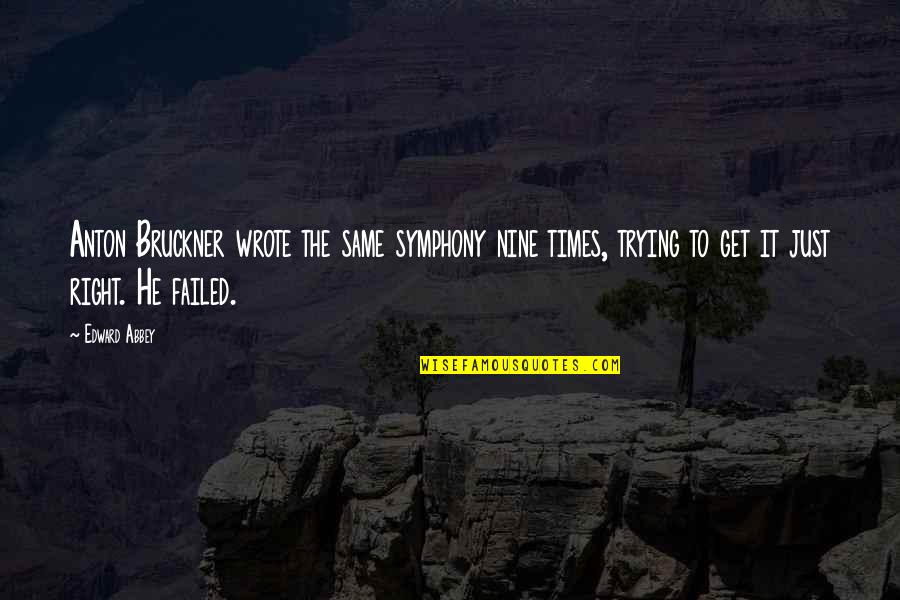 Anton Bruckner wrote the same symphony nine times, trying to get it just right. He failed. —
Edward Abbey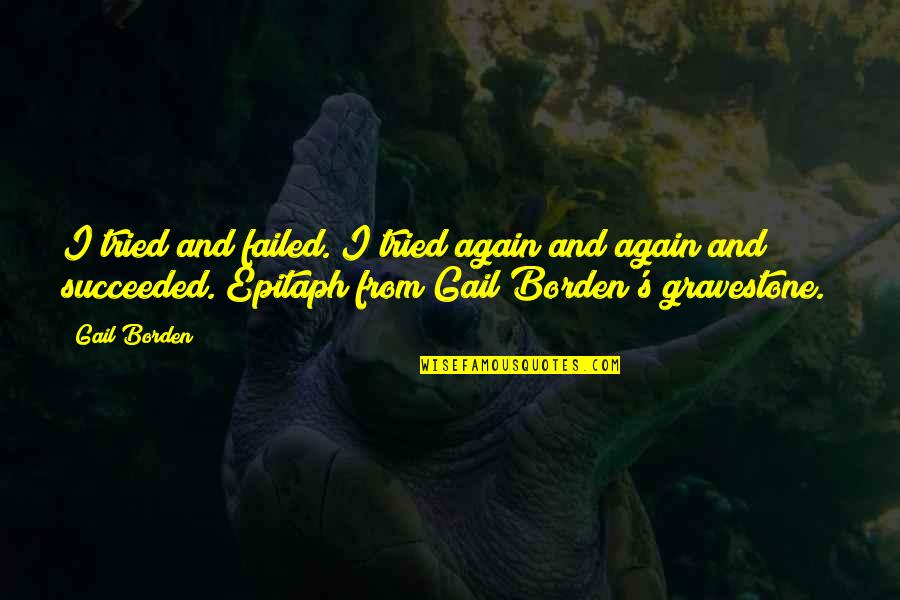 I tried and failed. I tried again and again and succeeded.
[Epitaph from Gail Borden's gravestone.] —
Gail Borden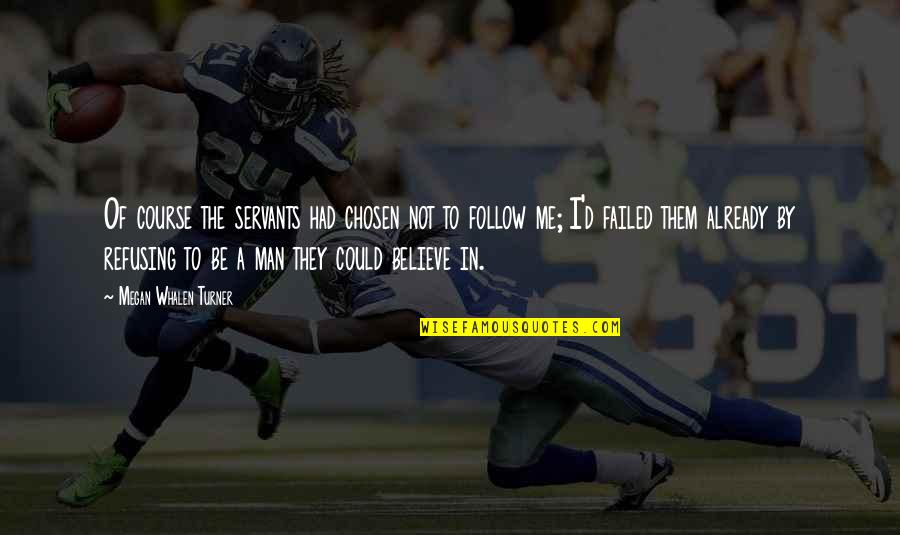 Of course the servants had chosen not to follow me; I'd failed them already by refusing to be a man they could believe in. —
Megan Whalen Turner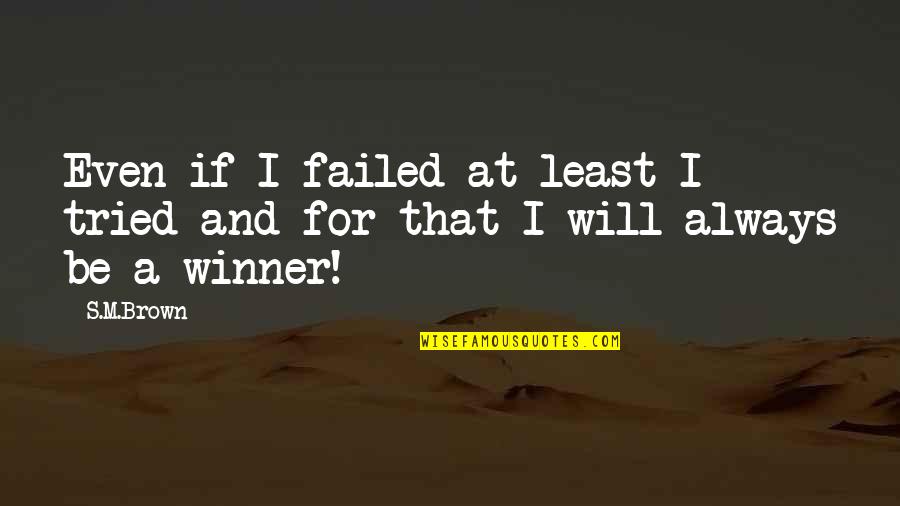 Even if I failed at least I tried and for that I will always be a winner! —
S.M.Brown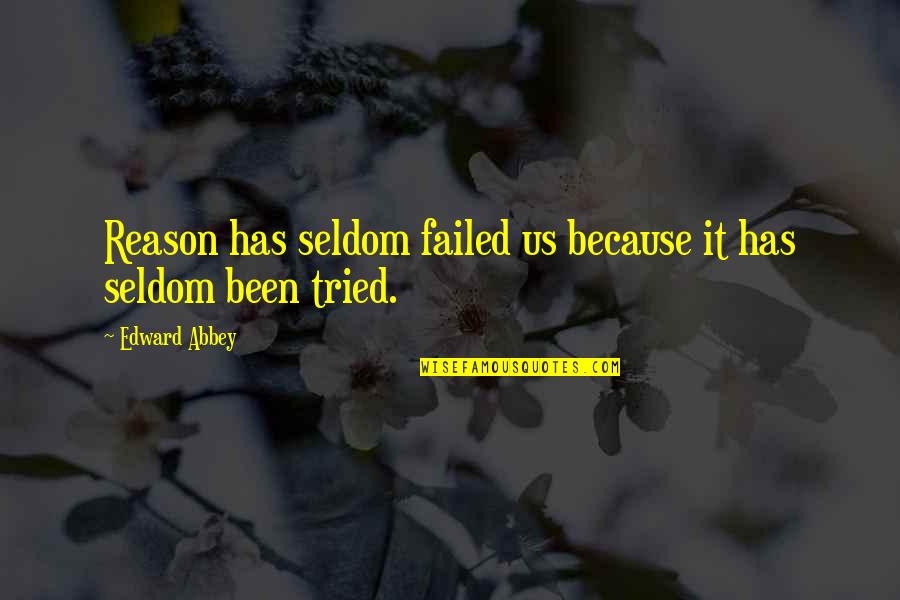 Reason has seldom failed us because it has seldom been tried. —
Edward Abbey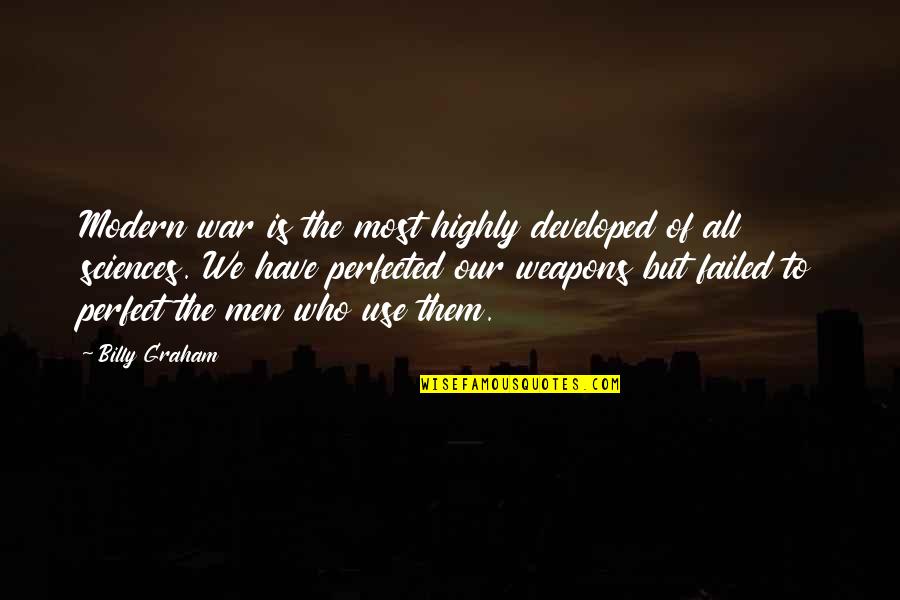 Modern war is the most highly developed of all sciences. We have perfected our weapons but failed to perfect the men who use them. —
Billy Graham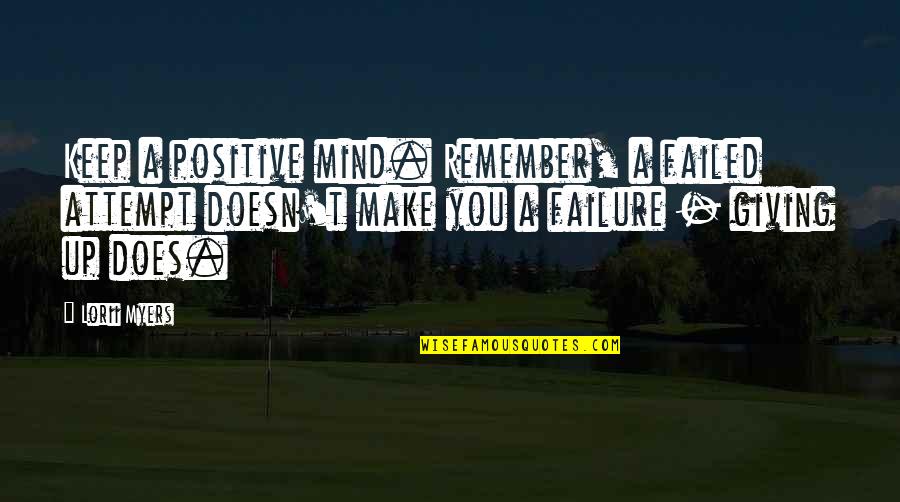 Keep a positive mind. Remember, a failed attempt doesn't make you a failure - giving up does. —
Lorii Myers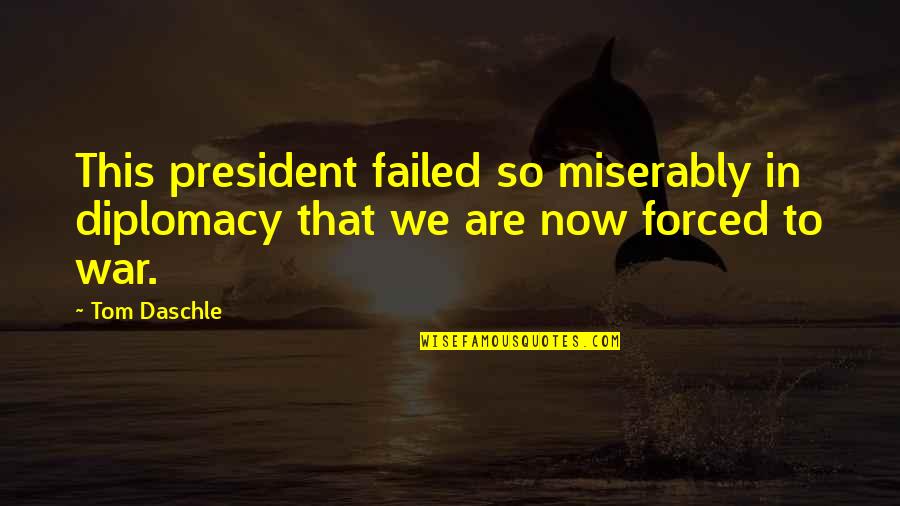 This president failed so miserably in diplomacy that we are now forced to war. —
Tom Daschle
Her mother had failed the fat test and now she wanted whole milk? What was next, crack cocaine and peanut M&Ms? —
Katie Graykowski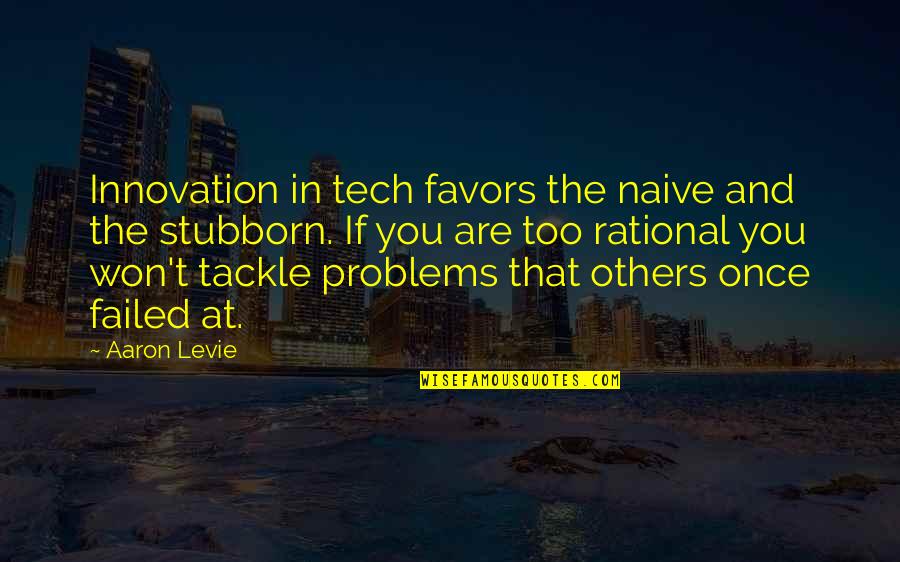 Innovation in tech favors the naive and the stubborn. If you are too rational you won't tackle problems that others once failed at. —
Aaron Levie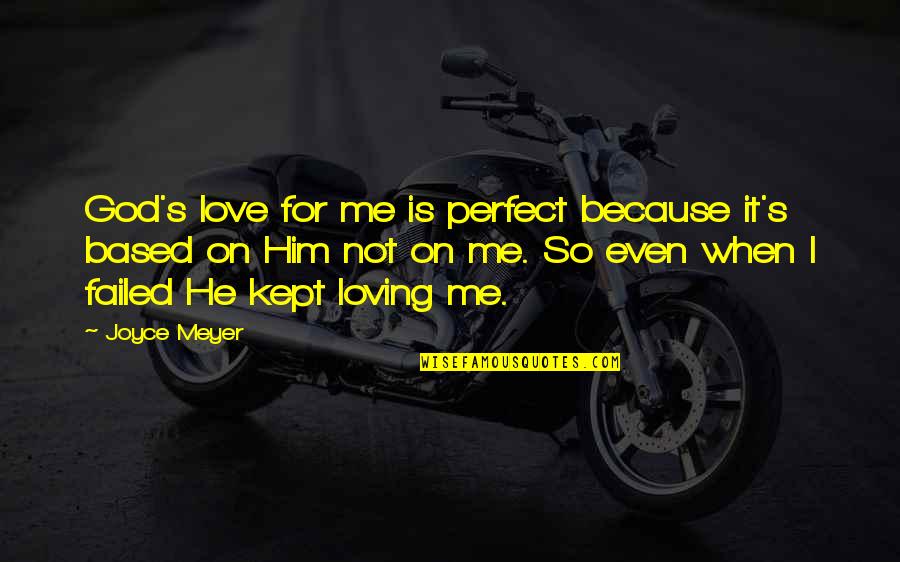 God's love for me is perfect because it's based on Him not on me. So even when I failed He kept loving me. —
Joyce Meyer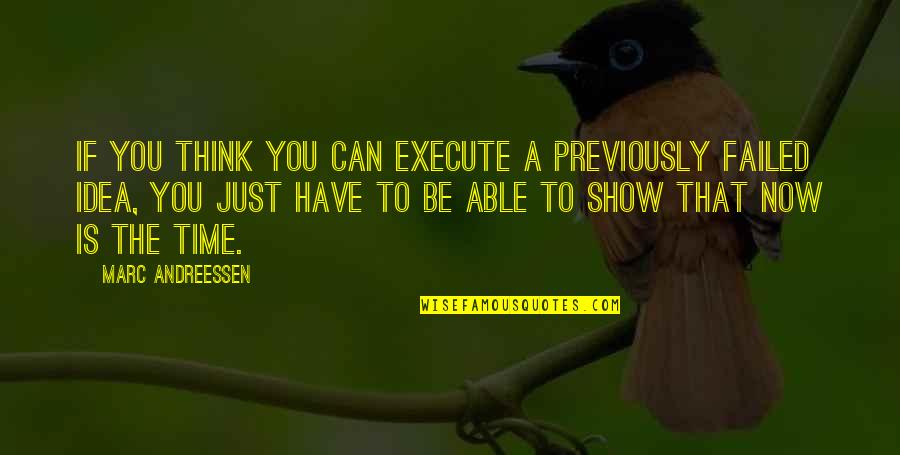 If you think you can execute a previously failed idea, you just have to be able to show that now is the time. —
Marc Andreessen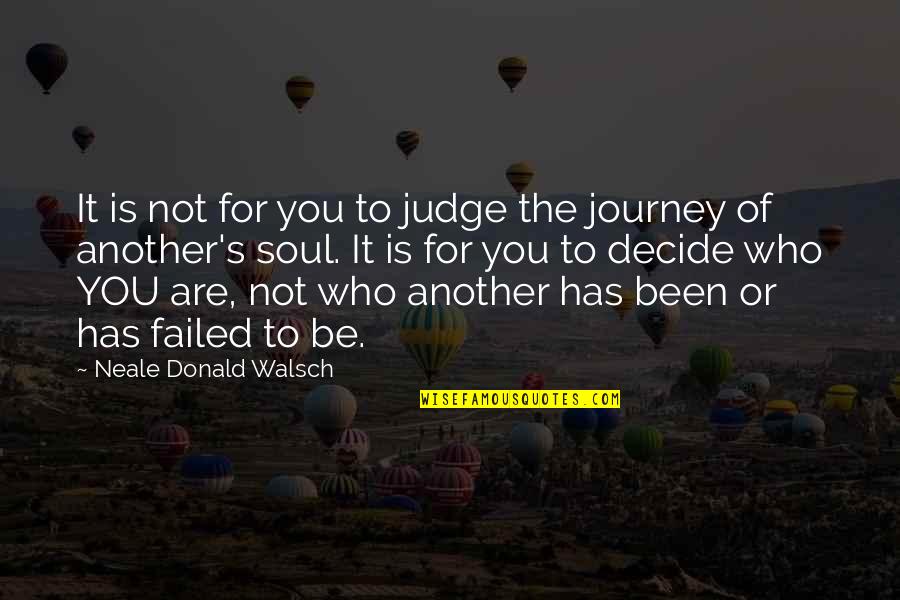 It is not for you to judge the journey of another's soul. It is for you to decide who YOU are, not who another has been or has failed to be. —
Neale Donald Walsch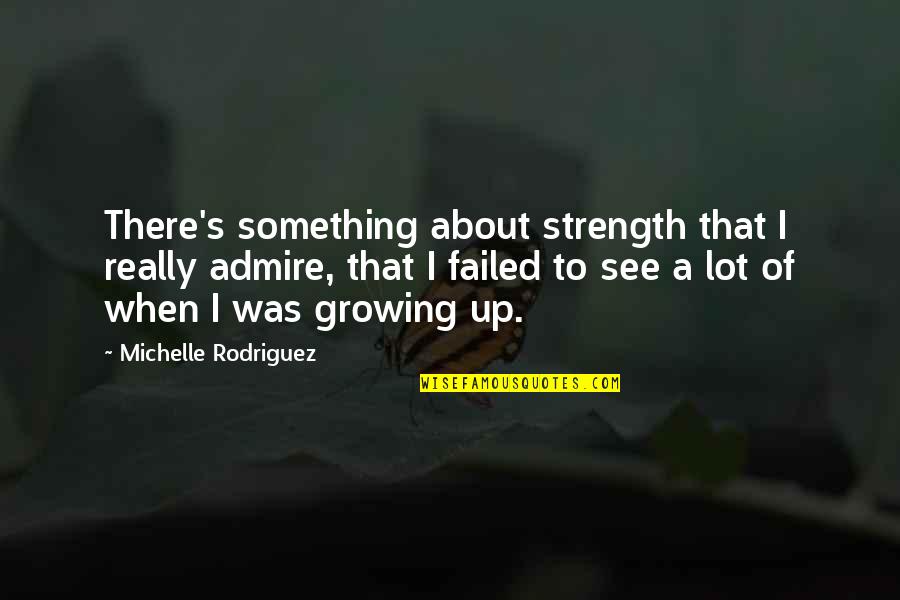 There's something about strength that I really admire, that I failed to see a lot of when I was growing up. —
Michelle Rodriguez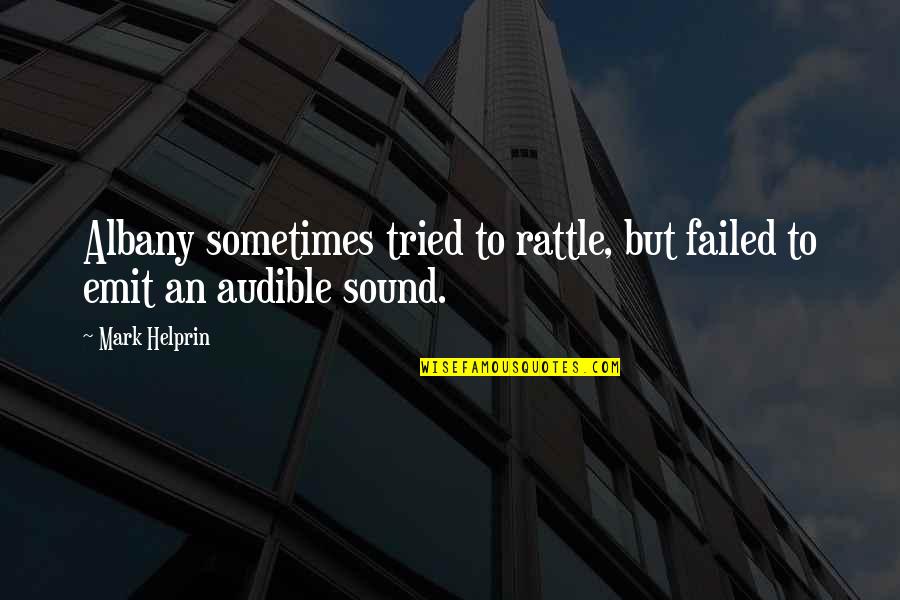 Albany sometimes tried to rattle, but failed to emit an audible sound. —
Mark Helprin
When chasing a hare, you must have more than one greyhounds about you; when one of them has failed, my dear neighbour, you call to the next 'Get it! —
Mehmet Murat Ildan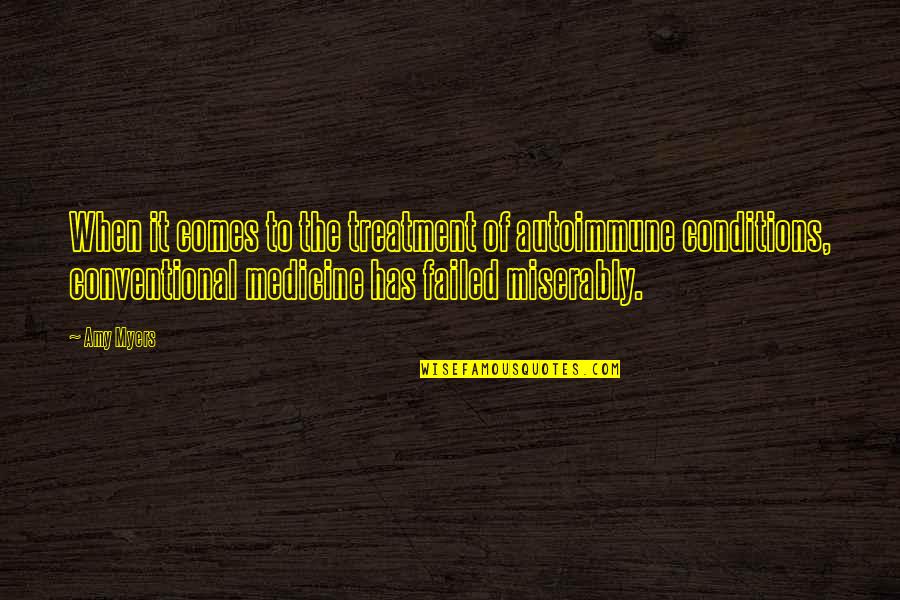 When it comes to the treatment of autoimmune conditions, conventional medicine has failed miserably. —
Amy Myers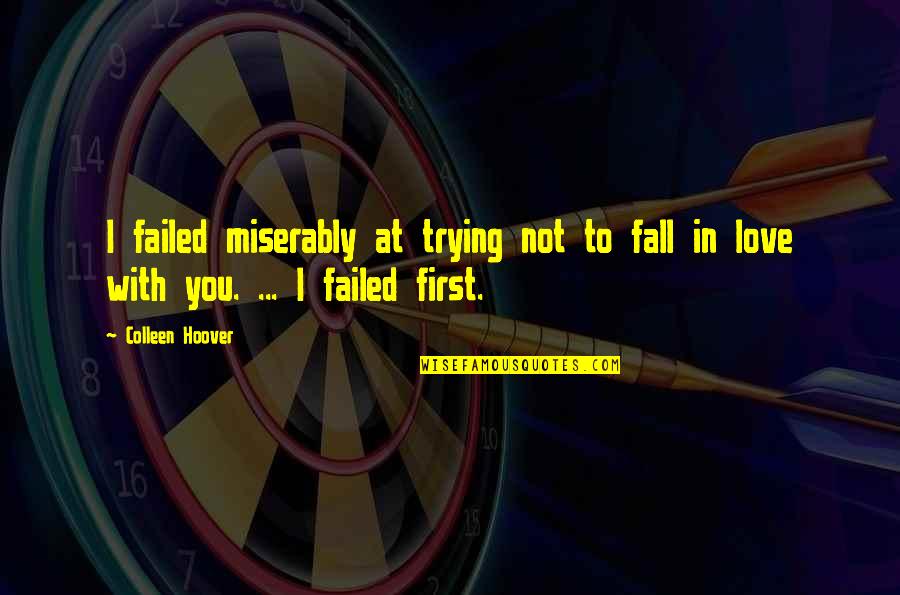 I failed miserably at trying not to fall in love with you.
...
I failed first. —
Colleen Hoover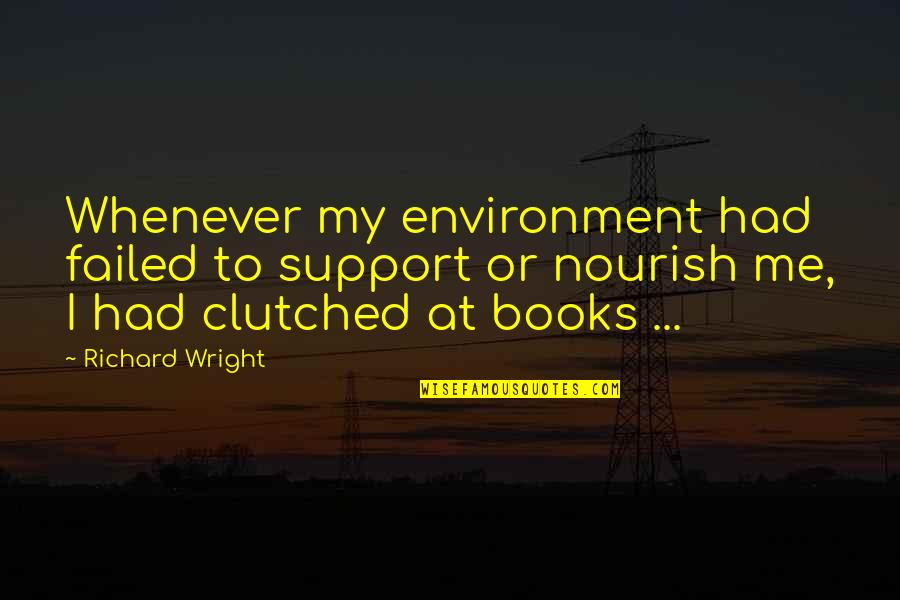 Whenever my environment had failed to support or nourish me, I had clutched at books ... —
Richard Wright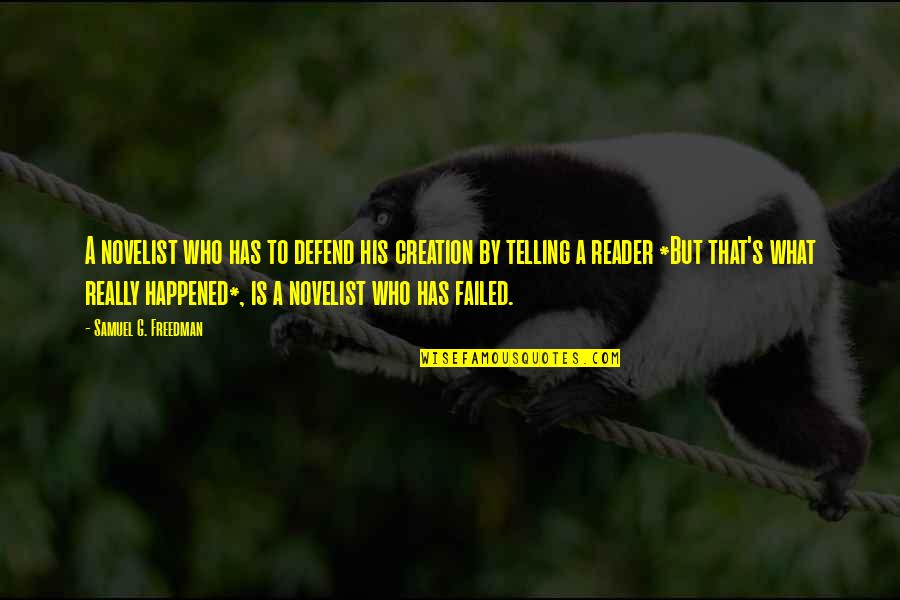 A novelist who has to defend his creation by telling a reader *But that's what really happened*, is a novelist who has failed. —
Samuel G. Freedman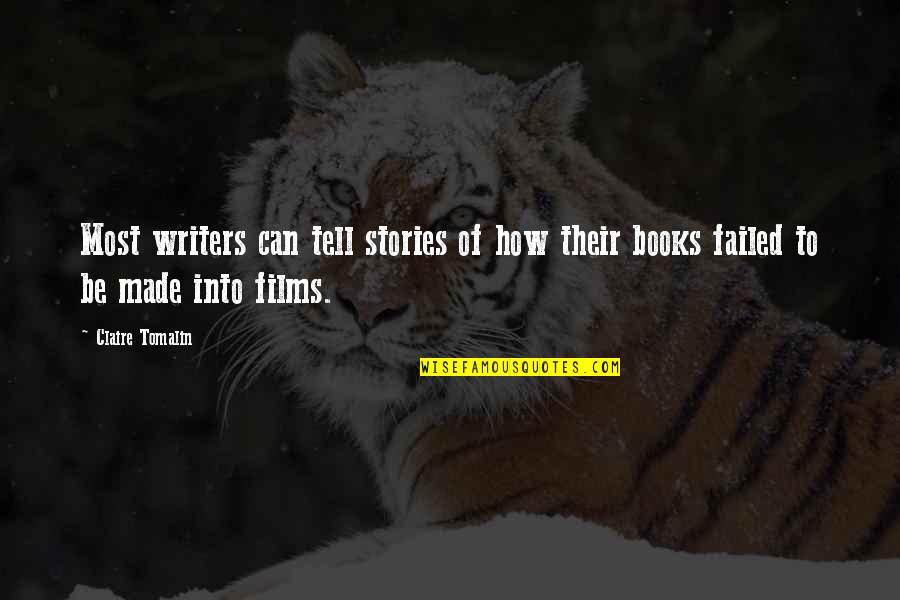 Most writers can tell stories of how their books failed to be made into films. —
Claire Tomalin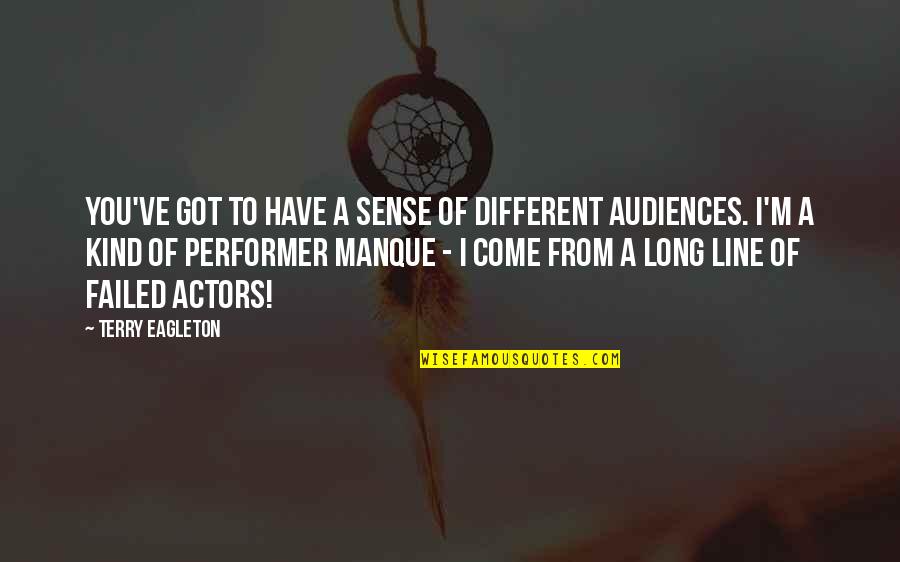 You've got to have a sense of different audiences. I'm a kind of performer manque - I come from a long line of failed actors! —
Terry Eagleton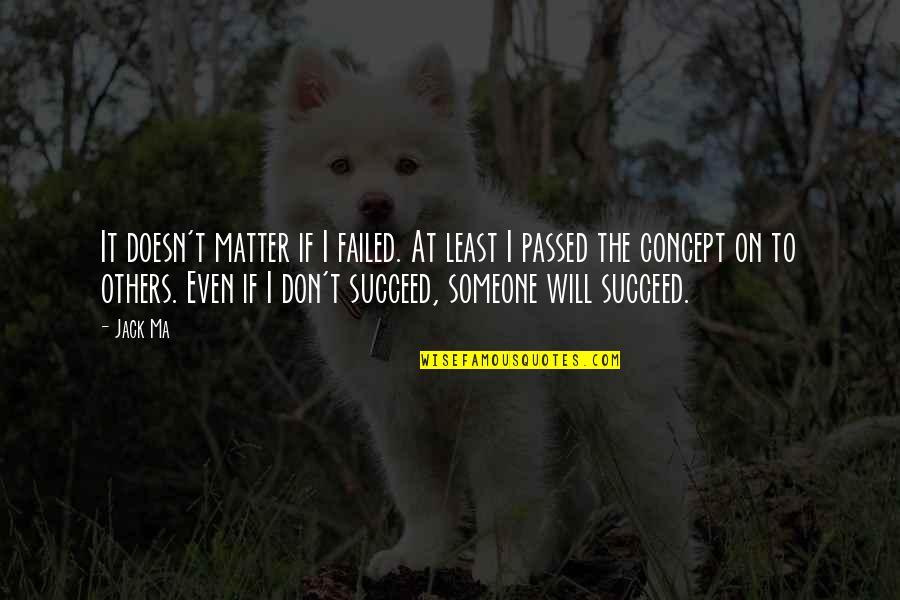 It doesn't matter if I failed. At least I passed the concept on to others. Even if I don't succeed, someone will succeed. —
Jack Ma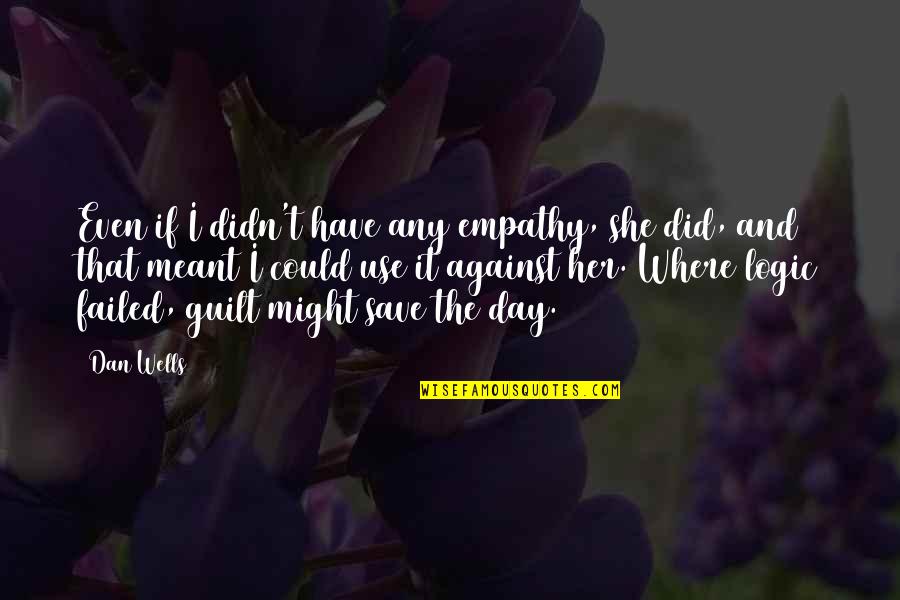 Even if I didn't have any empathy, she did, and that meant I could use it against her. Where logic failed, guilt might save the day. —
Dan Wells