Elyn R Saks Quotes
Collection of top 13 famous quotes about Elyn R Saks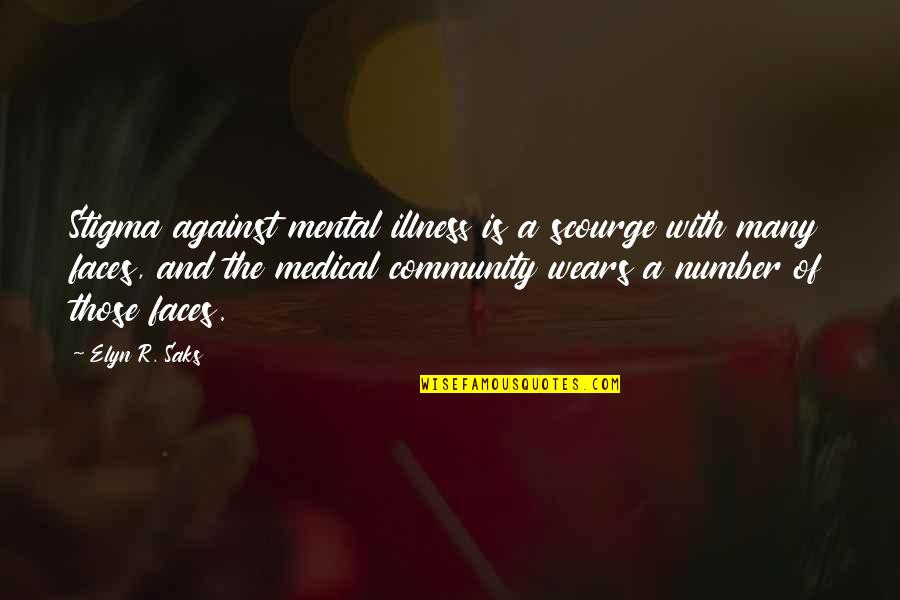 Stigma against mental illness is a scourge with many faces, and the medical community wears a number of those faces.
—
Elyn R. Saks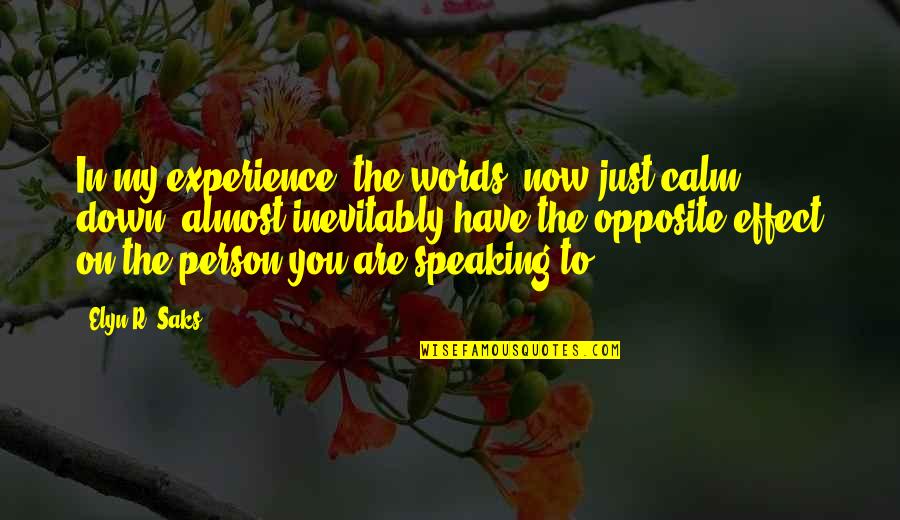 In my experience, the words "now just calm down" almost inevitably have the opposite effect on the person you are speaking to.
—
Elyn R. Saks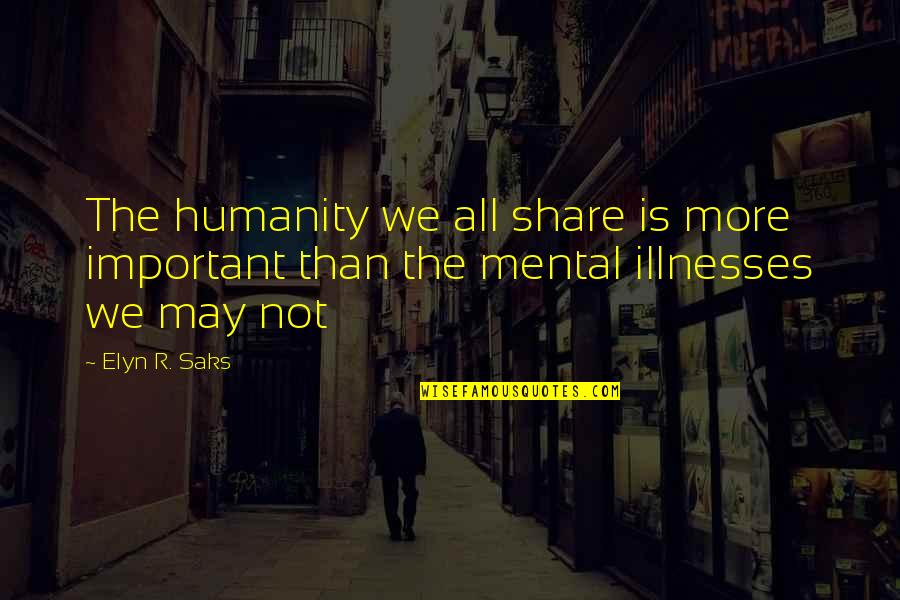 The humanity we all share is more important than the mental illnesses we may not
—
Elyn R. Saks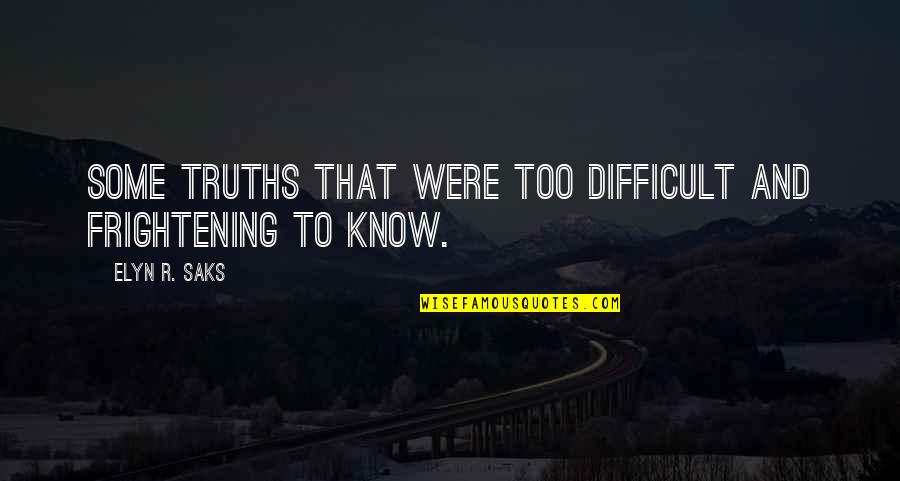 Some truths that were too difficult and frightening to know.
—
Elyn R. Saks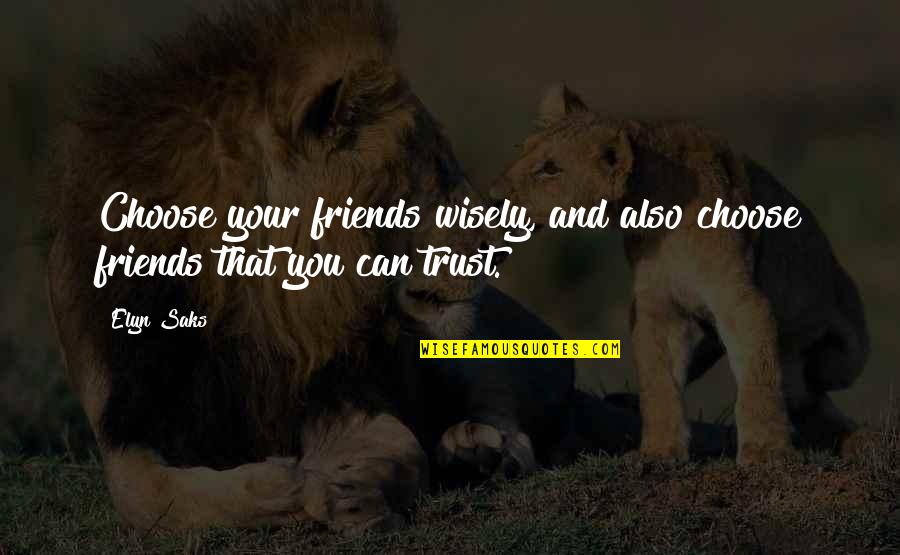 Choose your friends wisely, and also choose friends that you can trust.
—
Elyn Saks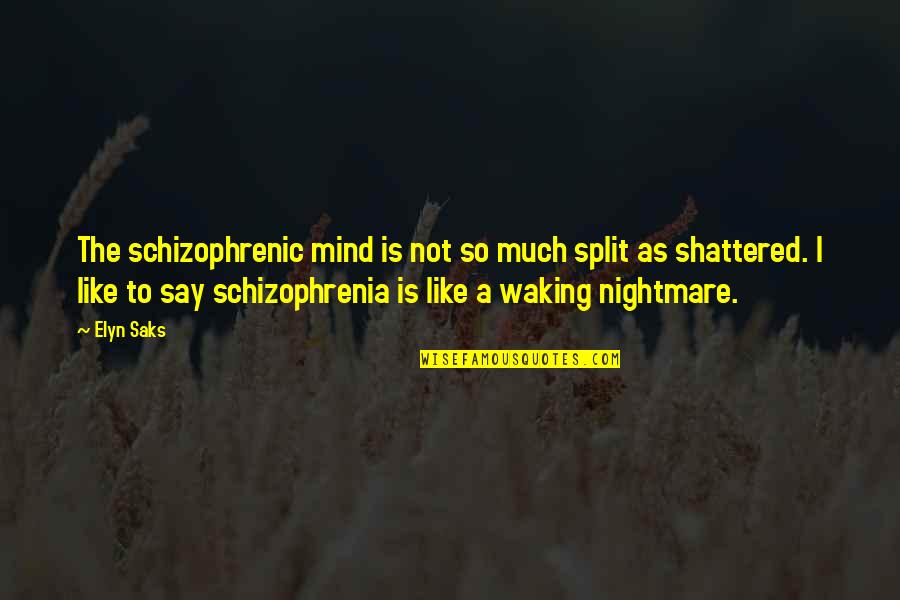 The schizophrenic mind is not so much split as shattered. I like to say schizophrenia is like a waking nightmare. —
Elyn Saks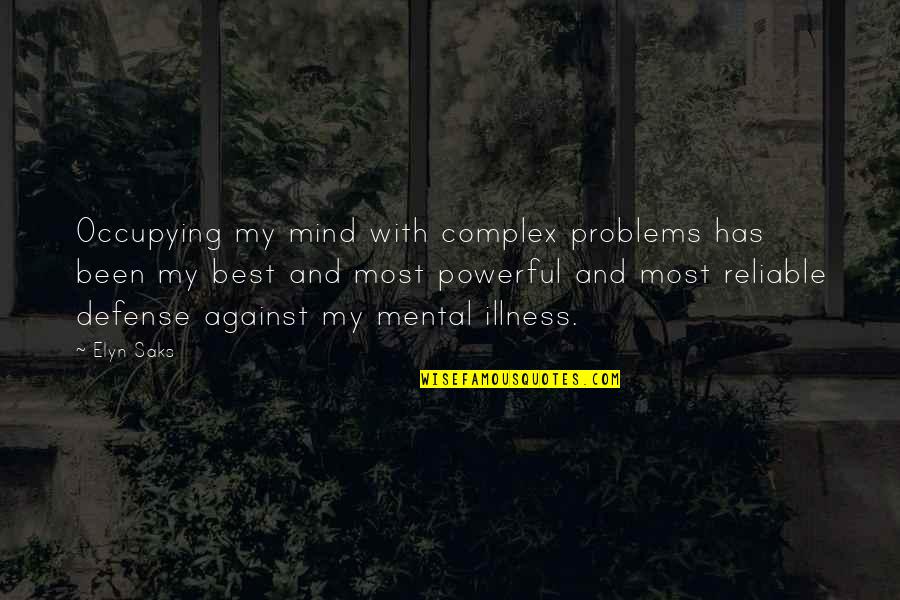 Occupying my mind with complex problems has been my best and most powerful and most reliable defense against my mental illness. —
Elyn Saks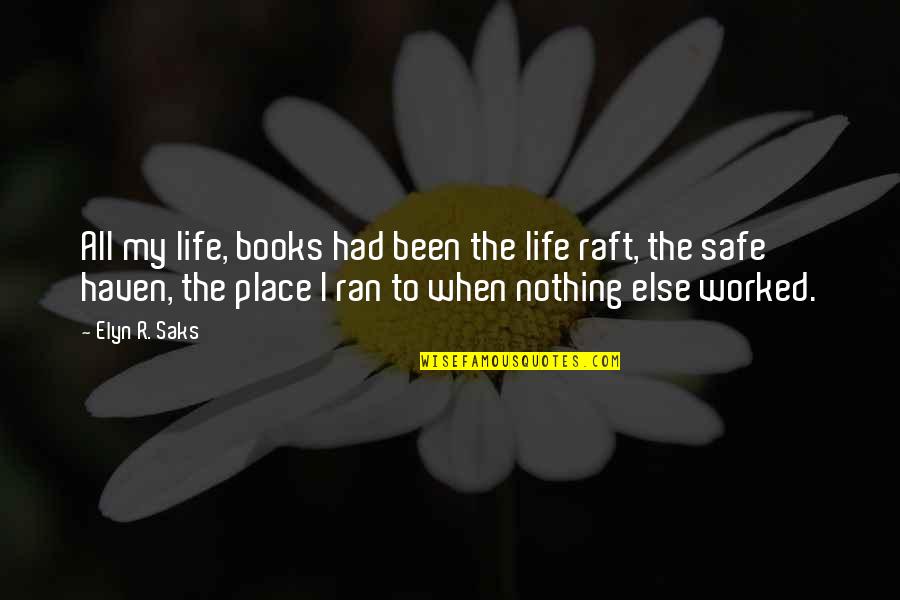 All my life, books had been the life raft, the safe haven, the place I ran to when nothing else worked. —
Elyn R. Saks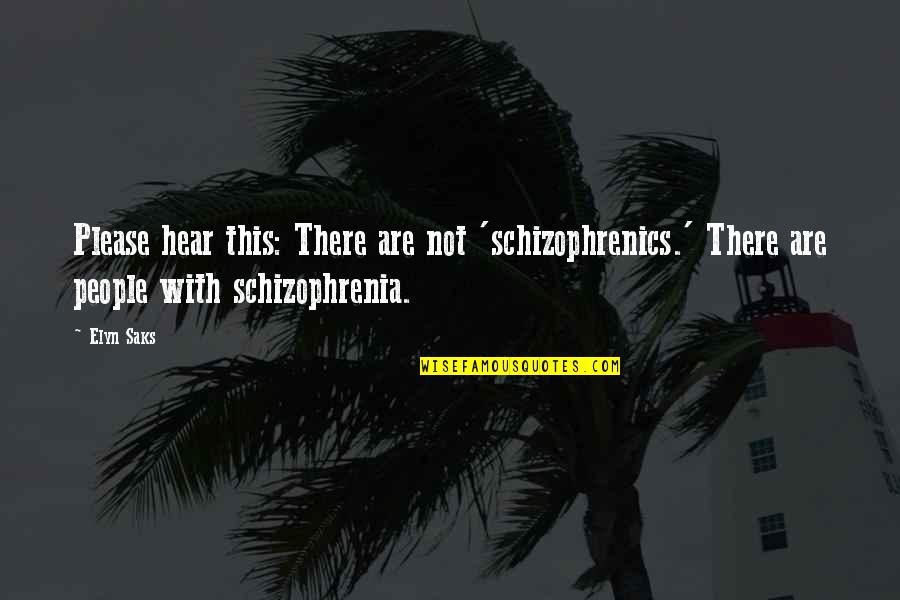 Please hear this: There are not 'schizophrenics.' There are people with schizophrenia. —
Elyn Saks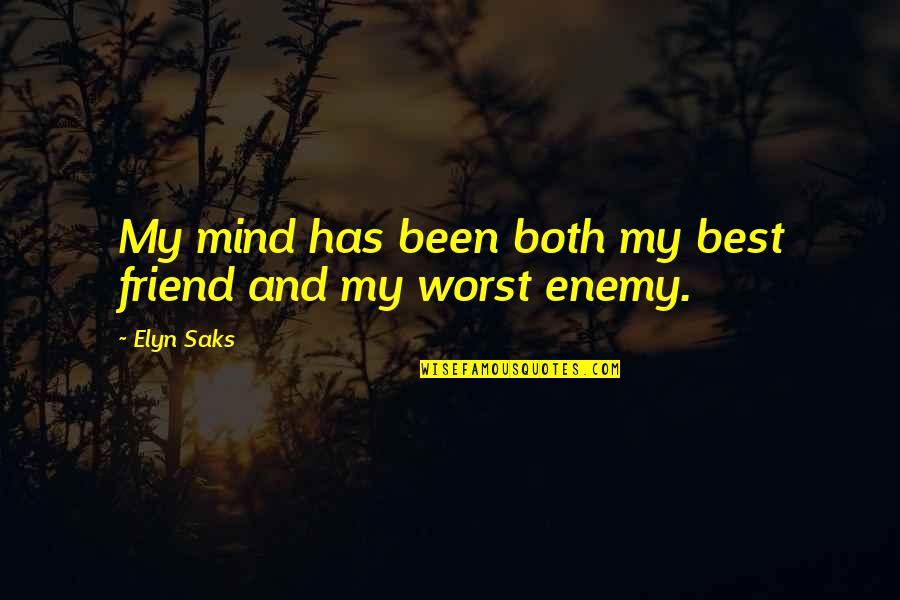 My mind has been both my best friend and my worst enemy. —
Elyn Saks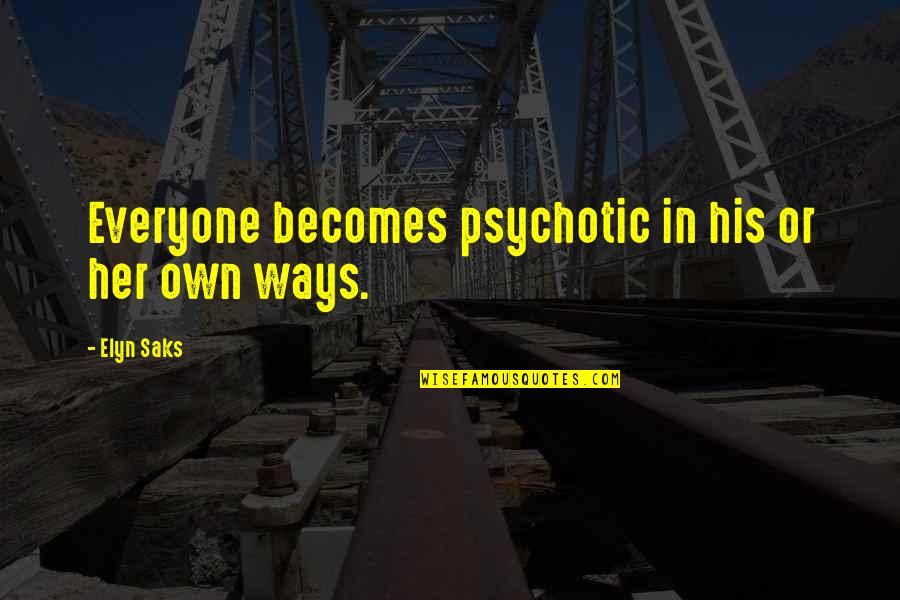 Everyone becomes psychotic in his or her own ways. —
Elyn Saks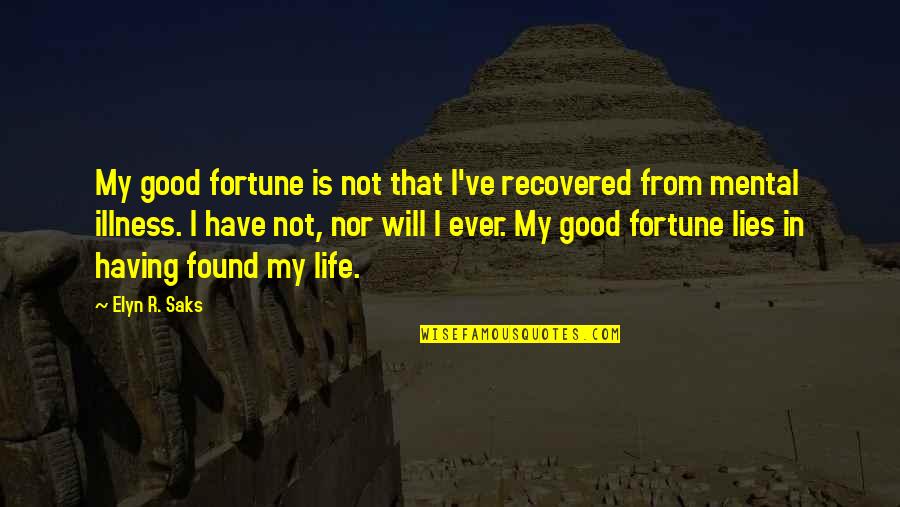 My good fortune is not that I've recovered from mental illness. I have not, nor will I ever. My good fortune lies in having found my life. —
Elyn R. Saks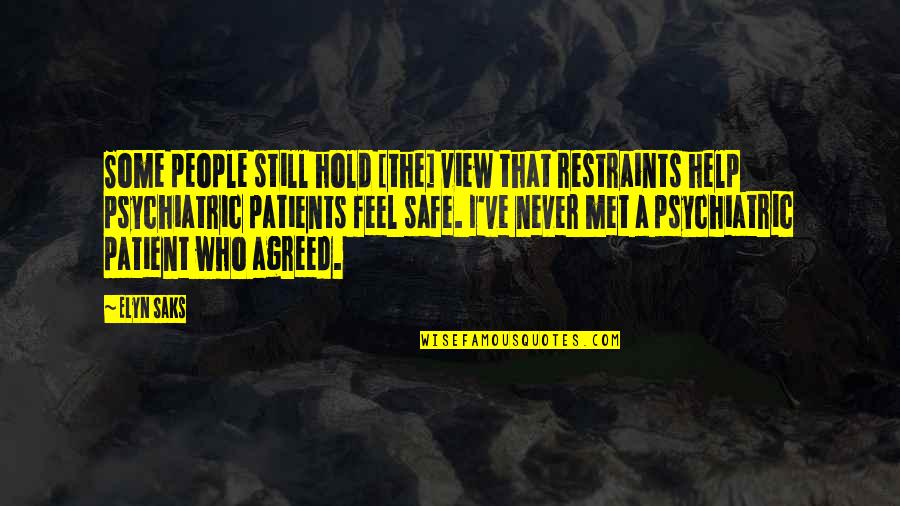 Some people still hold [the] view that restraints help psychiatric patients feel safe. I've never met a psychiatric patient who agreed. —
Elyn Saks