Harold B. Lee Quotes
Top 22 wise famous quotes and sayings by Harold B. Lee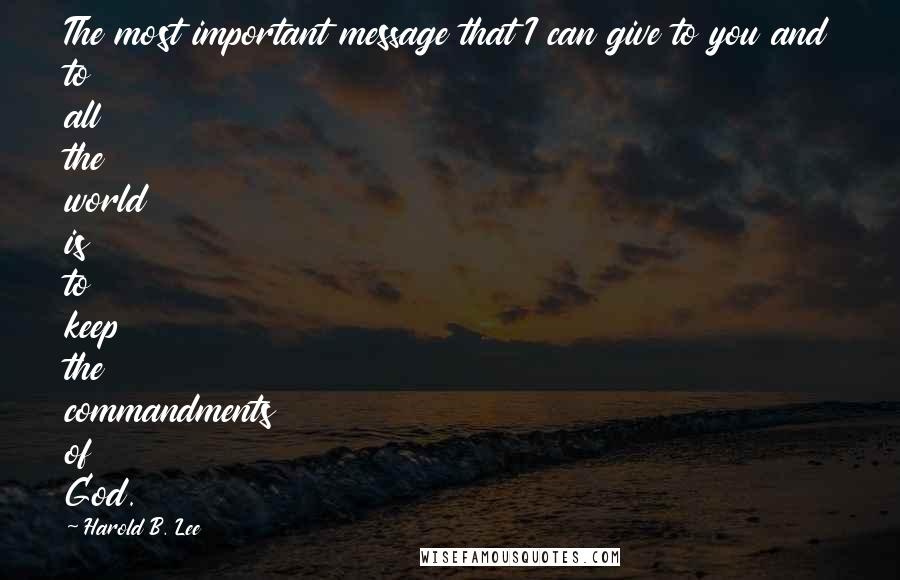 The most important message that I can give to you and to all the world is to keep the commandments of God.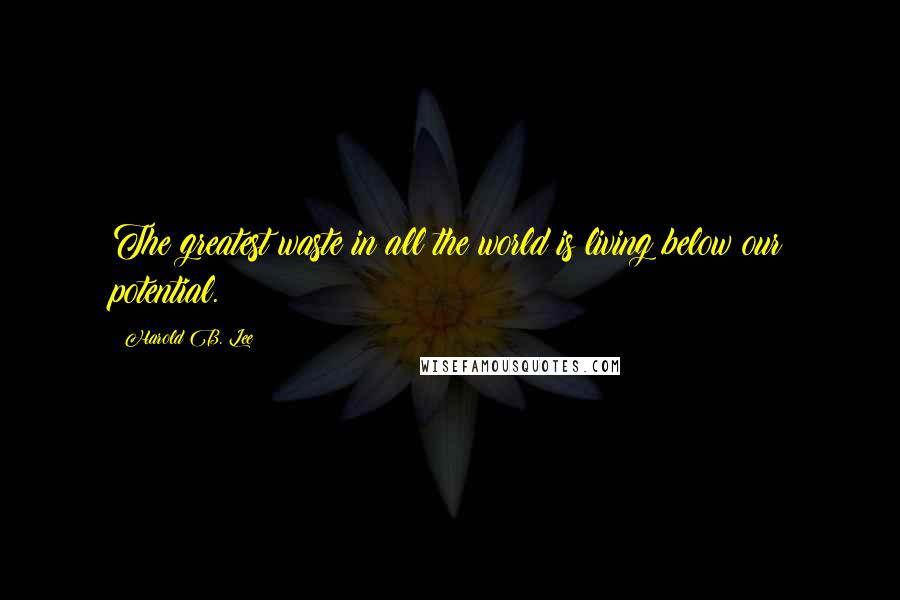 The greatest waste in all the world is living below our potential.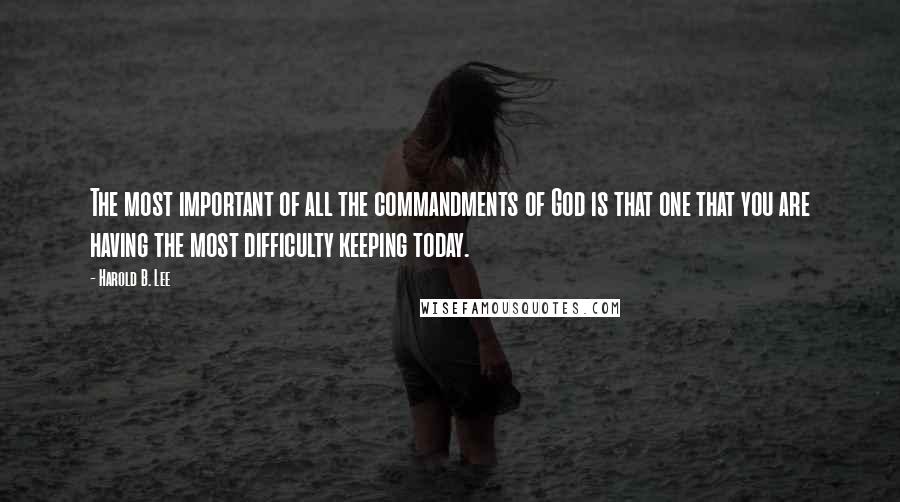 The most important of all the commandments of God is that one that you are having the most difficulty keeping today.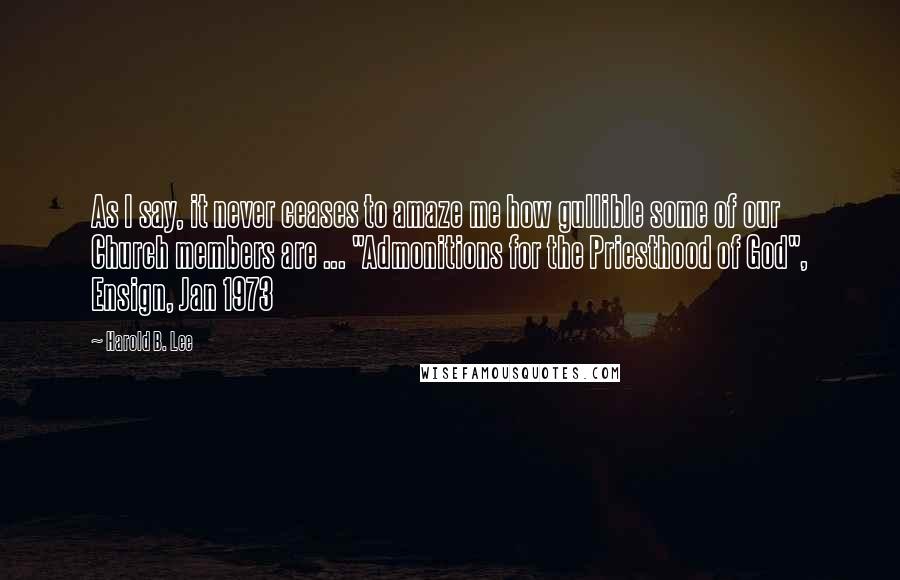 As I say, it never ceases to amaze me how gullible some of our Church members are ... "
Admonitions for the Priesthood of God", Ensign, Jan 1973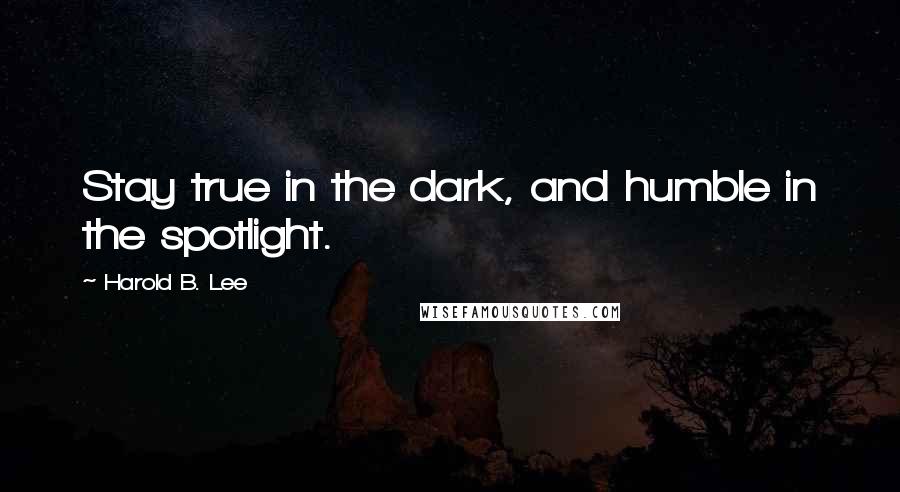 Stay true in the dark, and humble in the spotlight.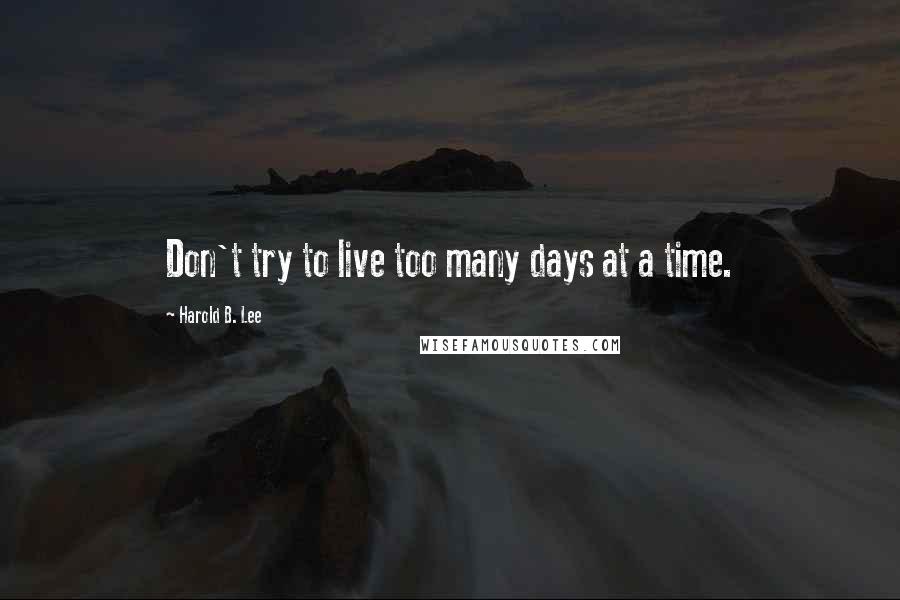 Don't try to live too many days at a time.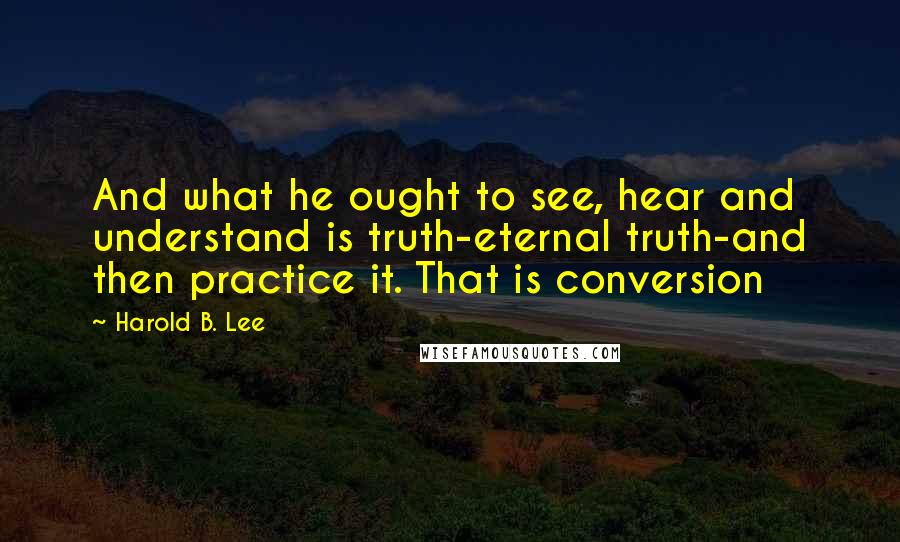 And what he ought to see, hear and understand is truth-eternal truth-and then practice it. That is conversion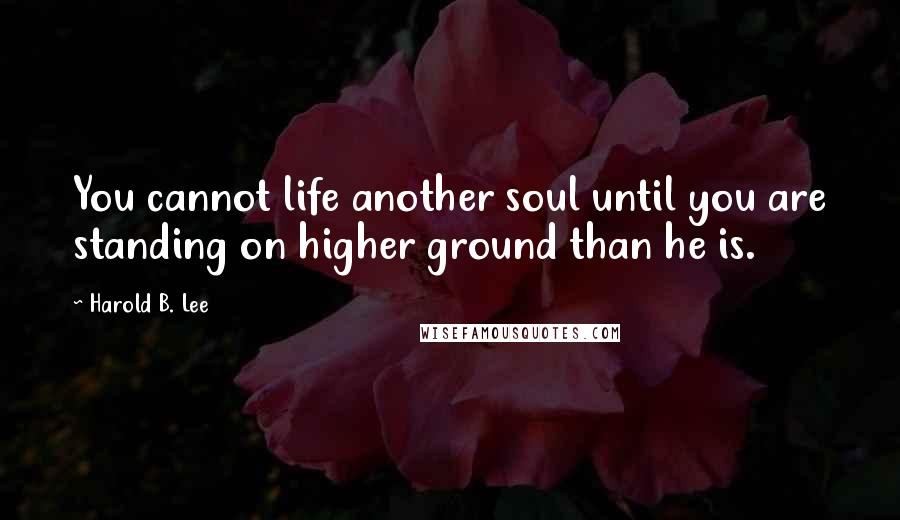 You cannot life another soul until you are standing on higher ground than he is.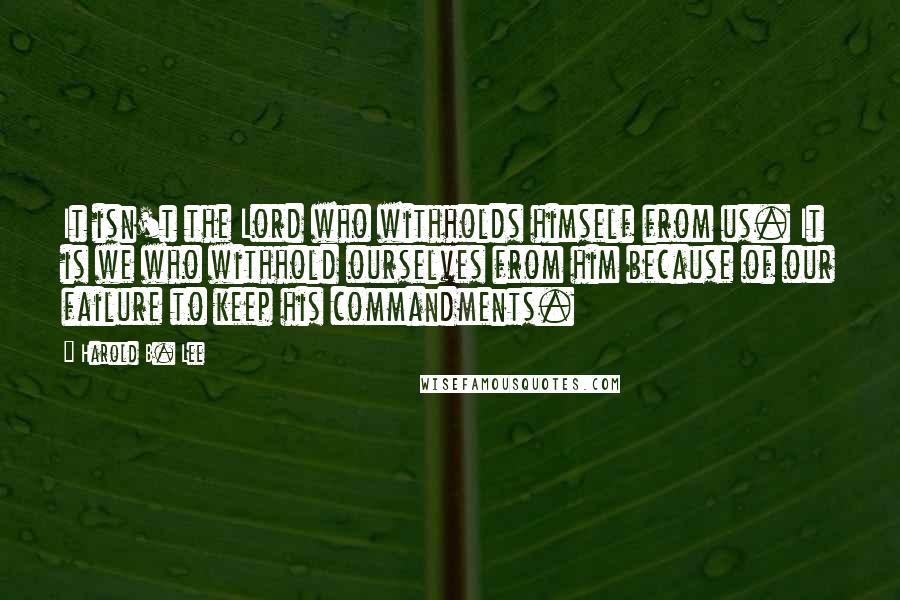 It isn't the Lord who withholds himself from us. It is we who withhold ourselves from him because of our failure to keep his commandments.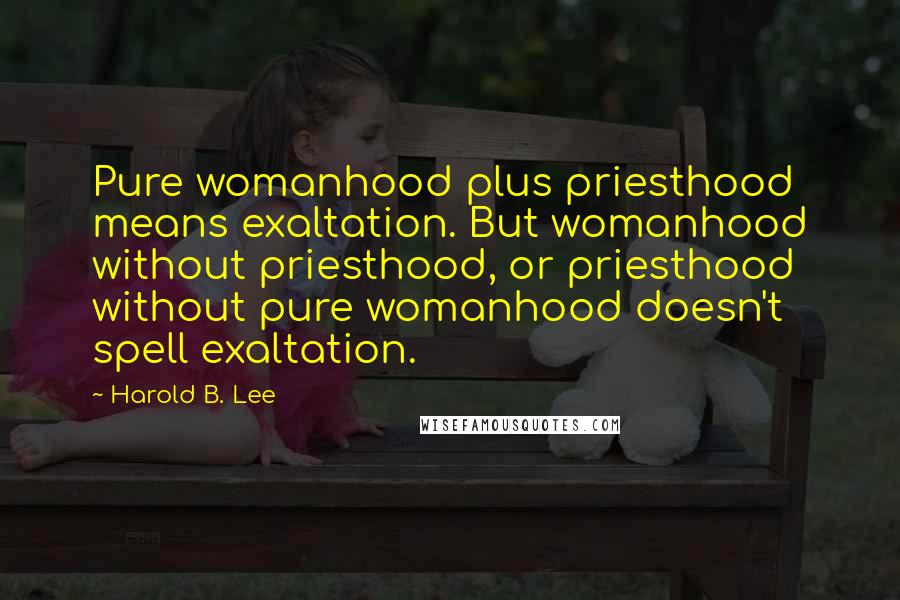 Pure womanhood plus priesthood means exaltation. But womanhood without priesthood, or priesthood without pure womanhood doesn't spell exaltation.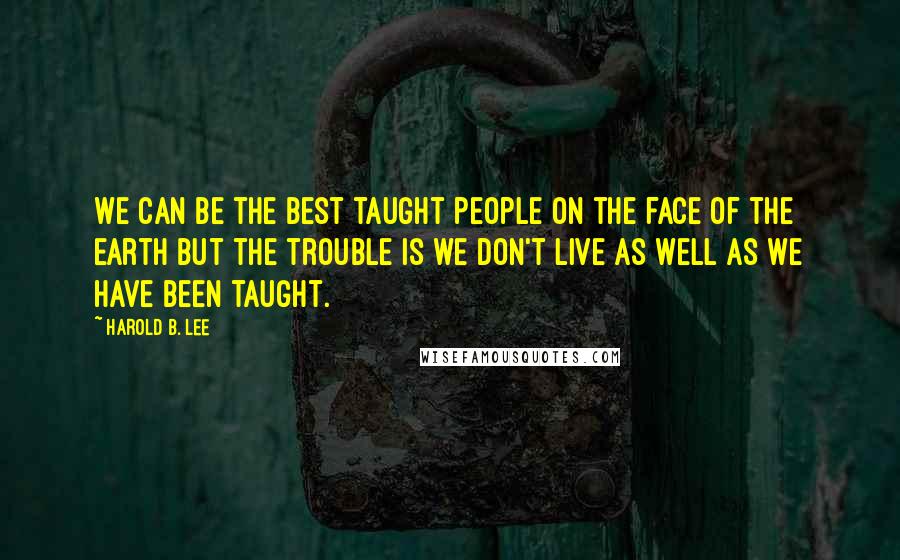 We can be the best taught people on the face of the earth but the trouble is we don't live as well as we have been taught.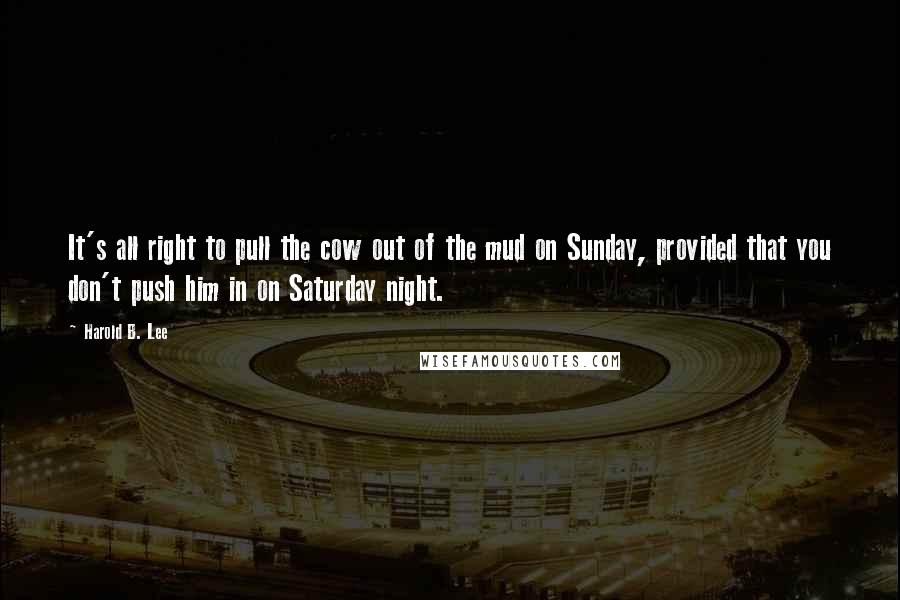 It's all right to pull the cow out of the mud on Sunday, provided that you don't push him in on Saturday night.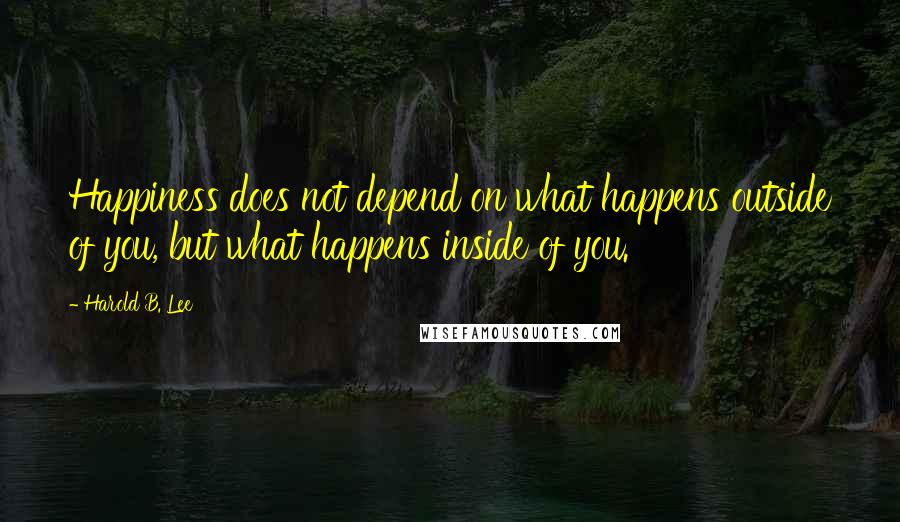 Happiness does not depend on what happens outside of you, but what happens inside of you.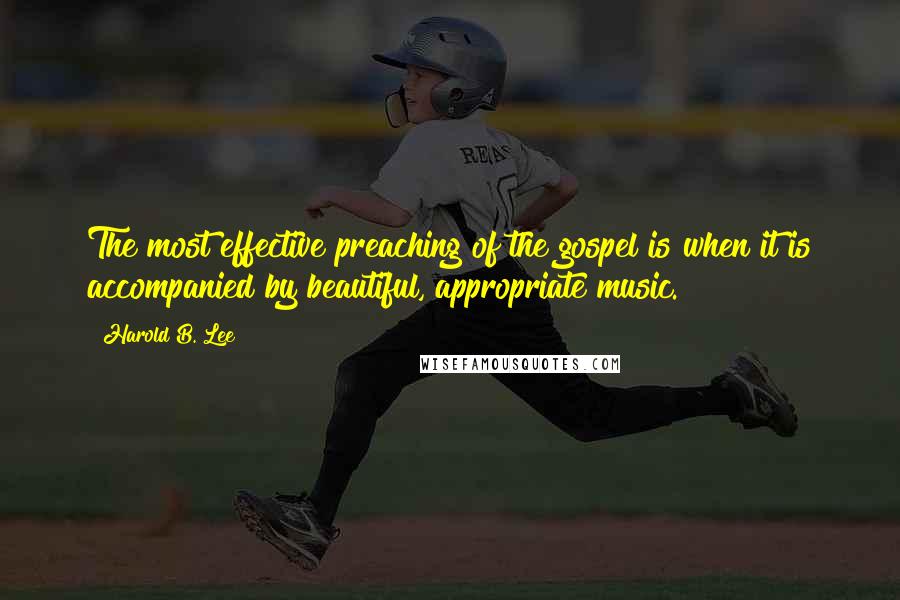 The most effective preaching of the gospel is when it is accompanied by beautiful, appropriate music.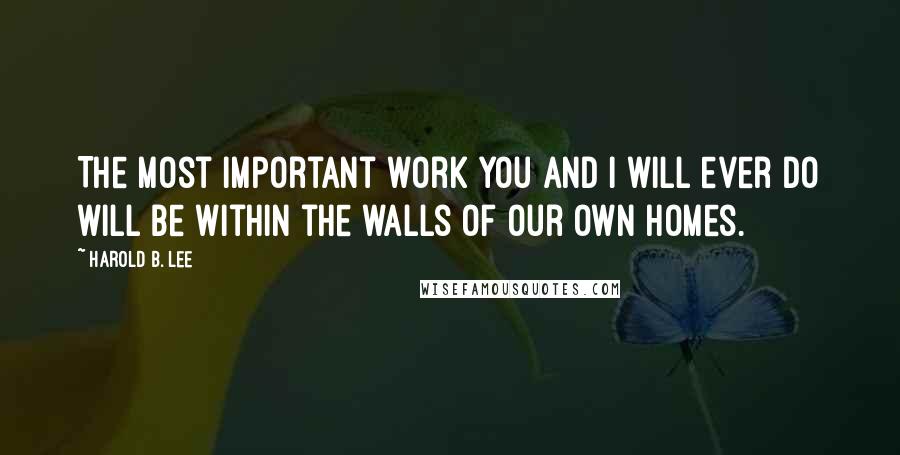 The most important work you and I will ever do will be within the walls of our own homes.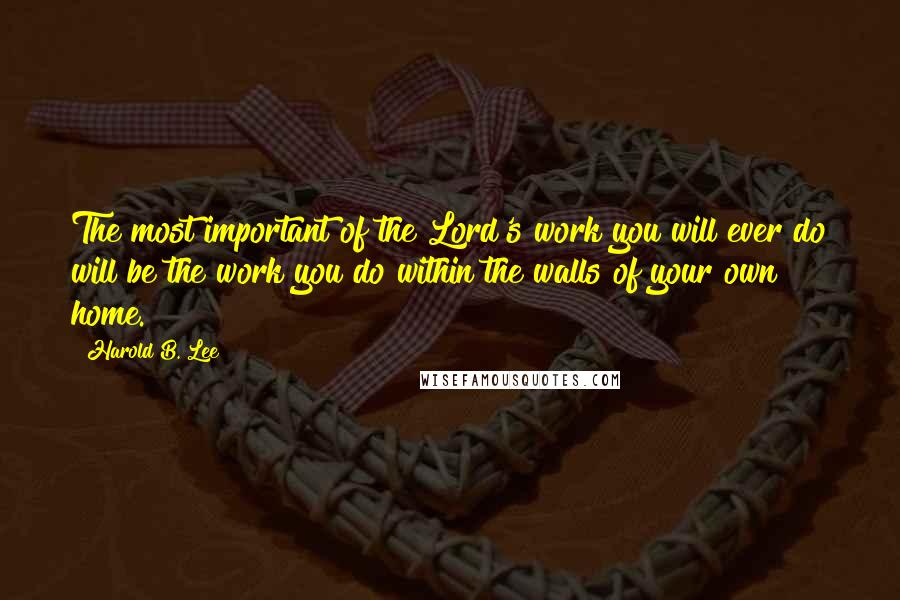 The most important of the Lord's work you will ever do will be the work you do within the walls of your own home.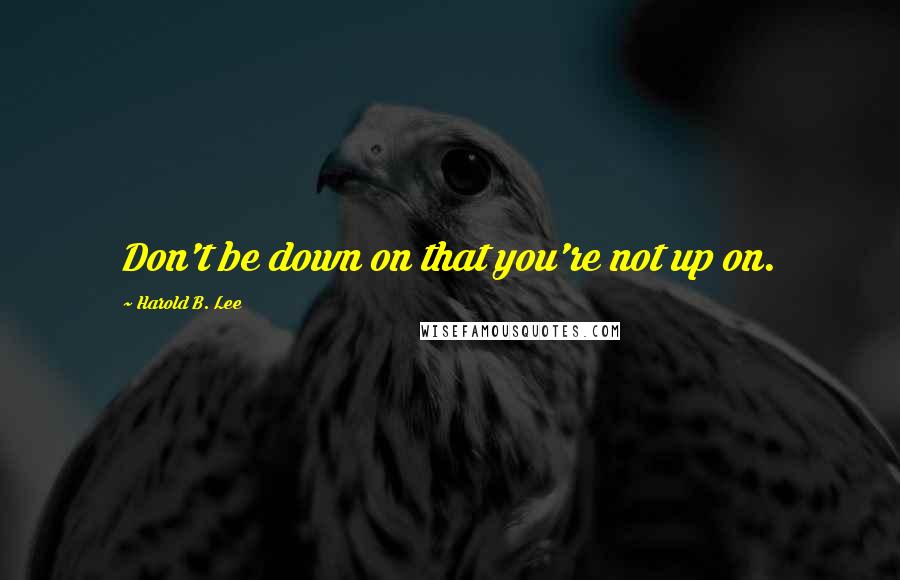 Don't be down on that you're not up on.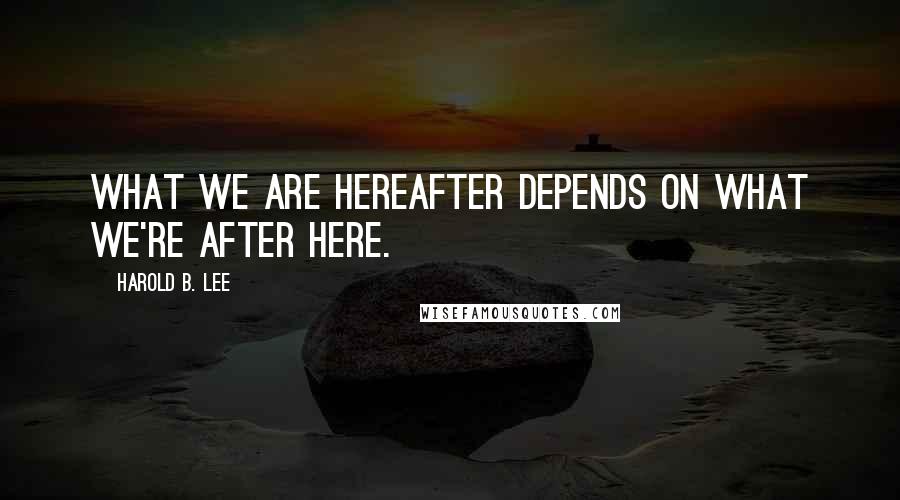 What we are hereafter depends on what we're after here.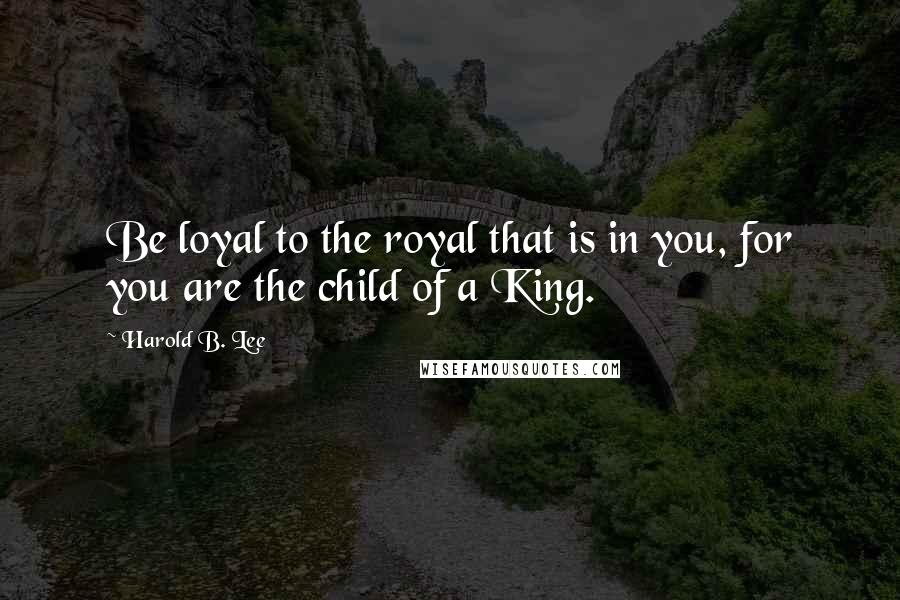 Be loyal to the royal that is in you, for you are the child of a King.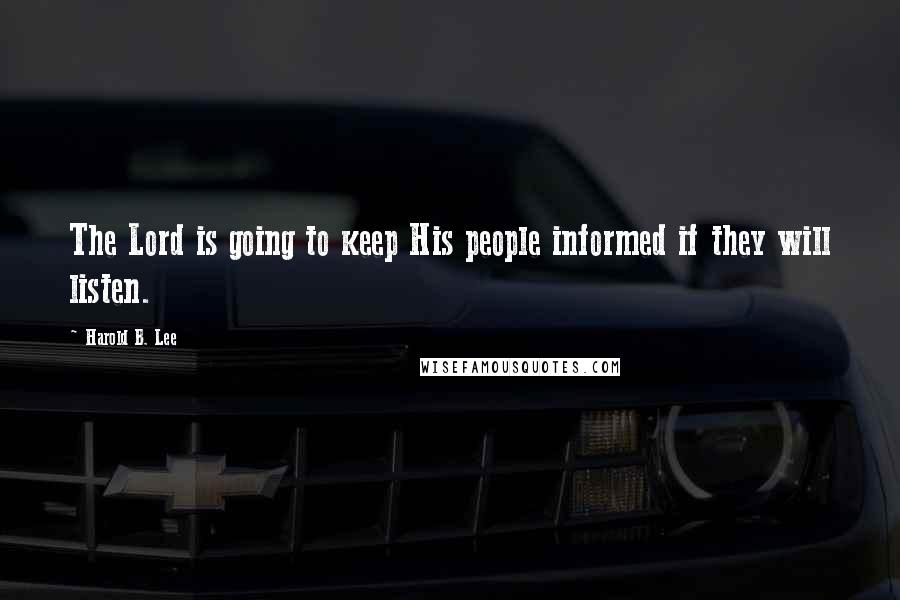 The Lord is going to keep His people informed if they will listen.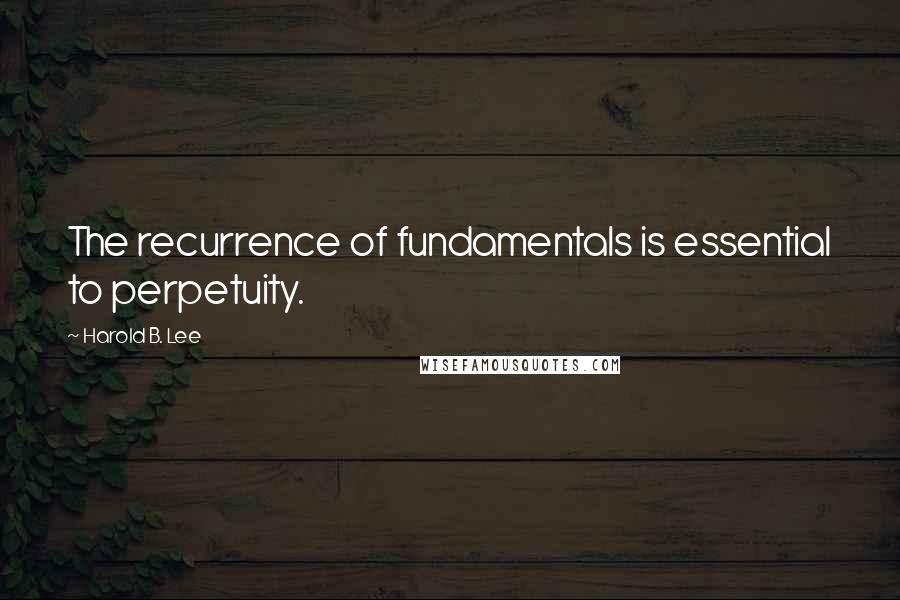 The recurrence of fundamentals is essential to perpetuity.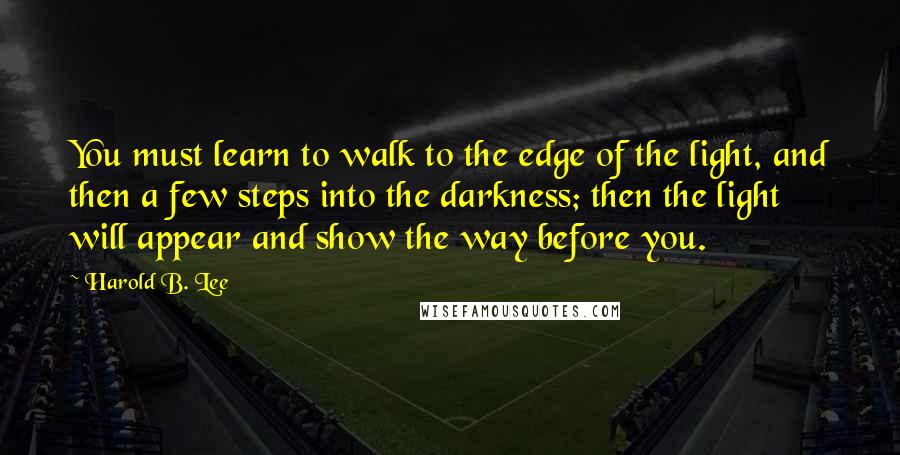 You must learn to walk to the edge of the light, and then a few steps into the darkness; then the light will appear and show the way before you.