Election Win Quotes
Collection of top 35 famous quotes about Election Win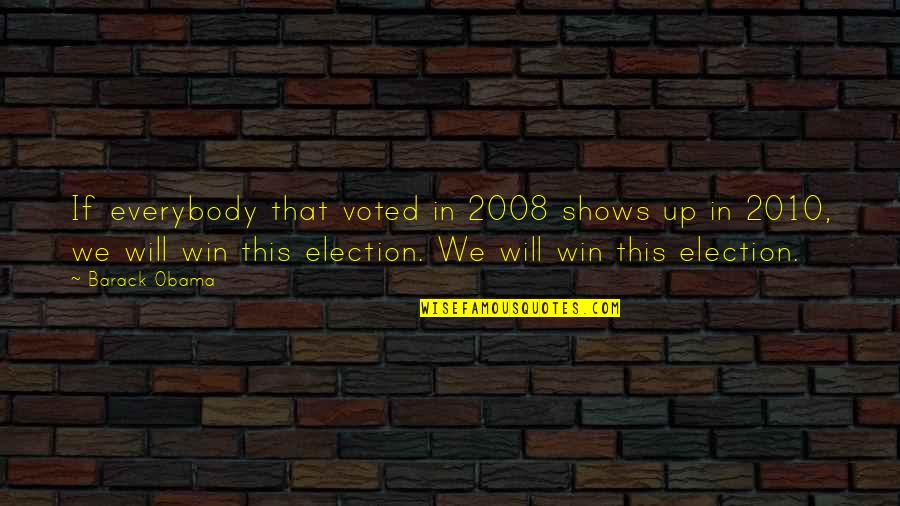 If everybody that voted in 2008 shows up in 2010, we will win this election. We will win this election.
—
Barack Obama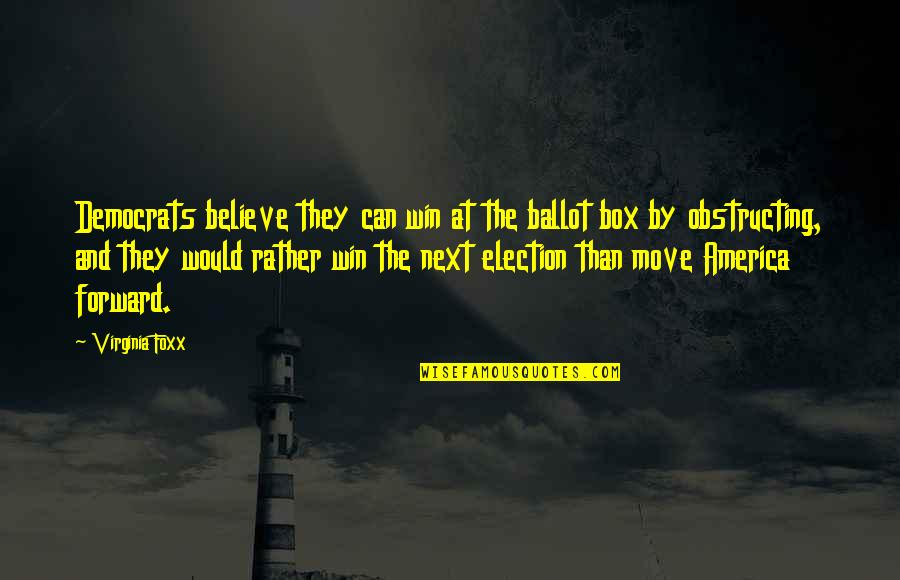 Democrats believe they can win at the ballot box by obstructing, and they would rather win the next election than move America forward.
—
Virginia Foxx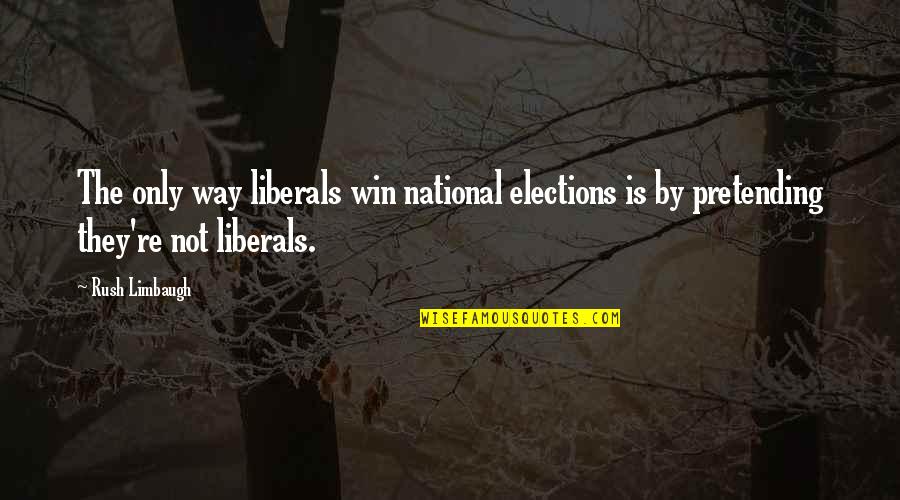 The only way liberals win national elections is by pretending they're not liberals.
—
Rush Limbaugh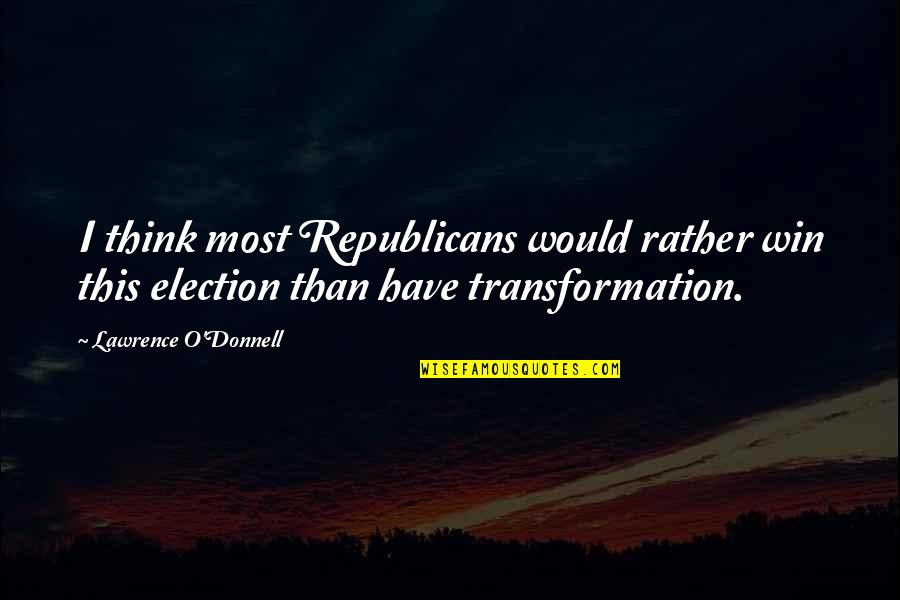 I think most Republicans would rather win this election than have transformation.
—
Lawrence O'Donnell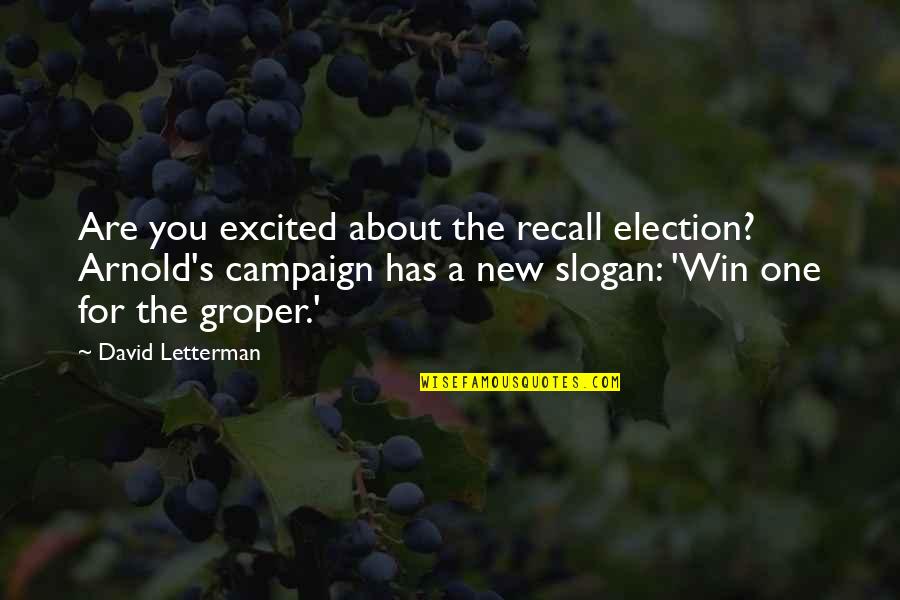 Are you excited about the recall election? Arnold's campaign has a new slogan: 'Win one for the groper.'
—
David Letterman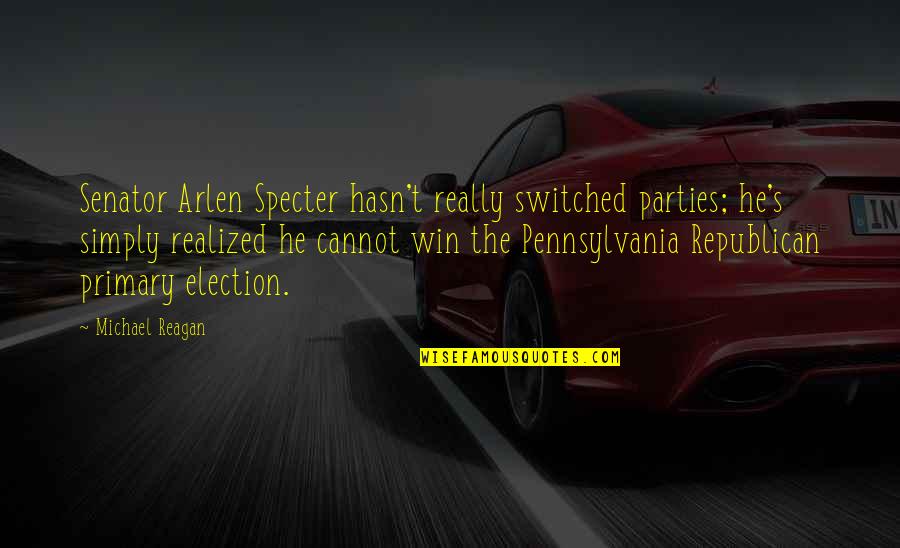 Senator Arlen Specter hasn't really switched parties; he's simply realized he cannot win the Pennsylvania Republican primary election.
—
Michael Reagan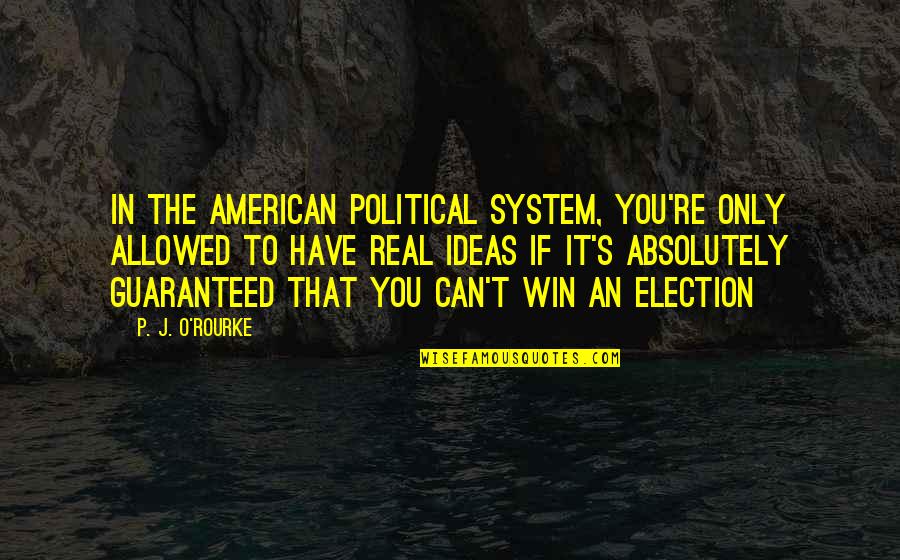 In the American political system, you're only allowed to have real ideas if it's absolutely guaranteed that you can't win an election
—
P. J. O'Rourke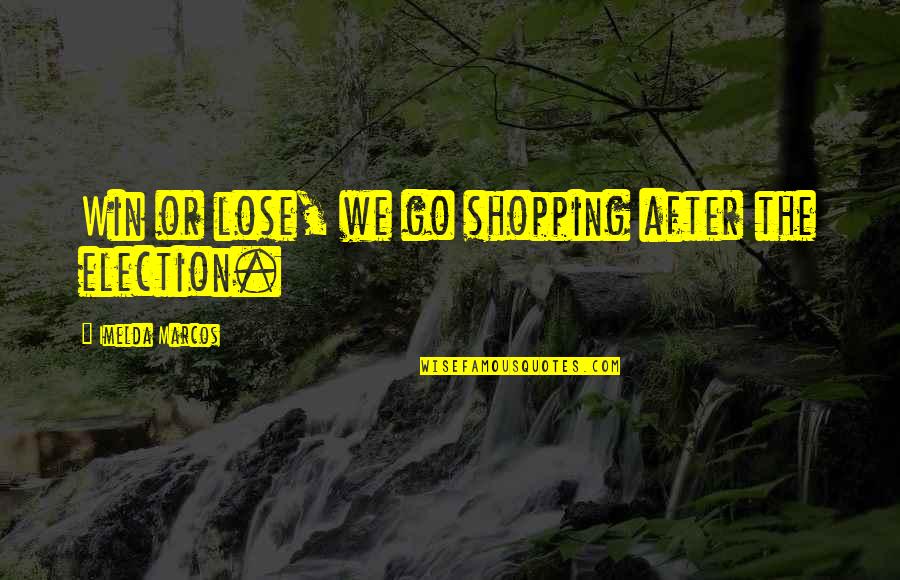 Win or lose, we go shopping after the election.
—
Imelda Marcos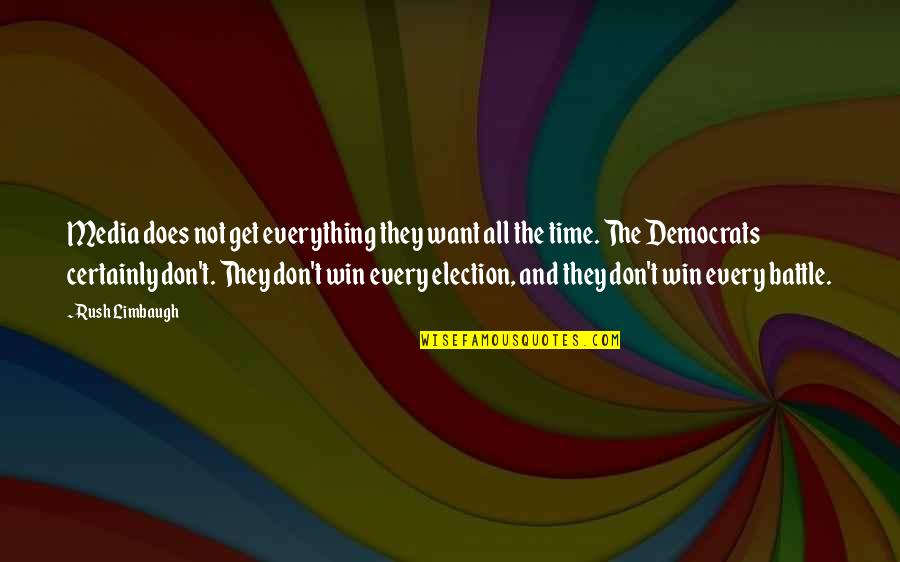 Media does not get everything they want all the time. The Democrats certainly don't. They don't win every election, and they don't win every battle.
—
Rush Limbaugh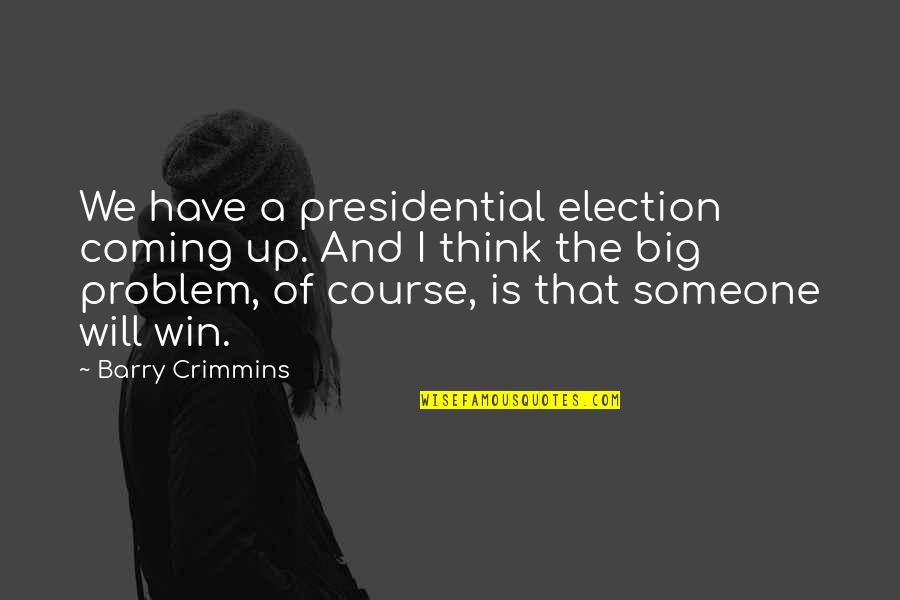 We have a presidential election coming up. And I think the big problem, of course, is that someone will win.
—
Barry Crimmins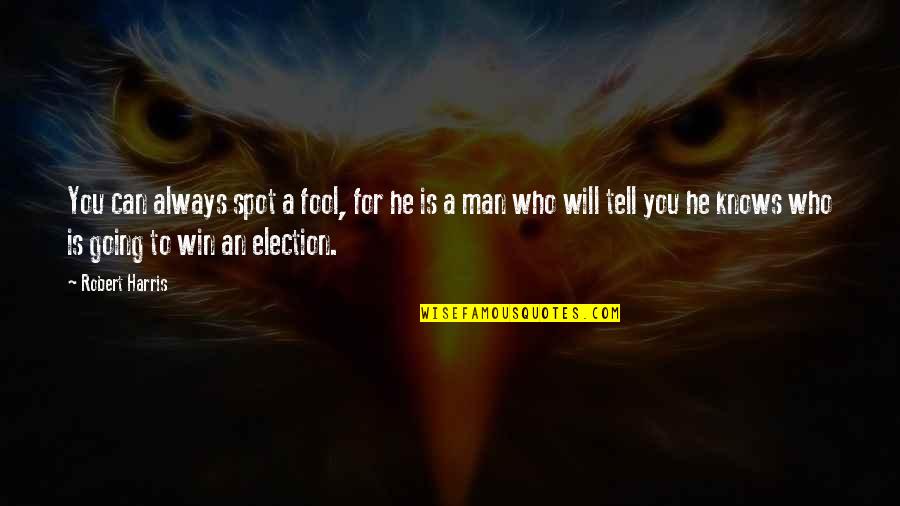 You can always spot a fool, for he is a man who will tell you he knows who is going to win an election.
—
Robert Harris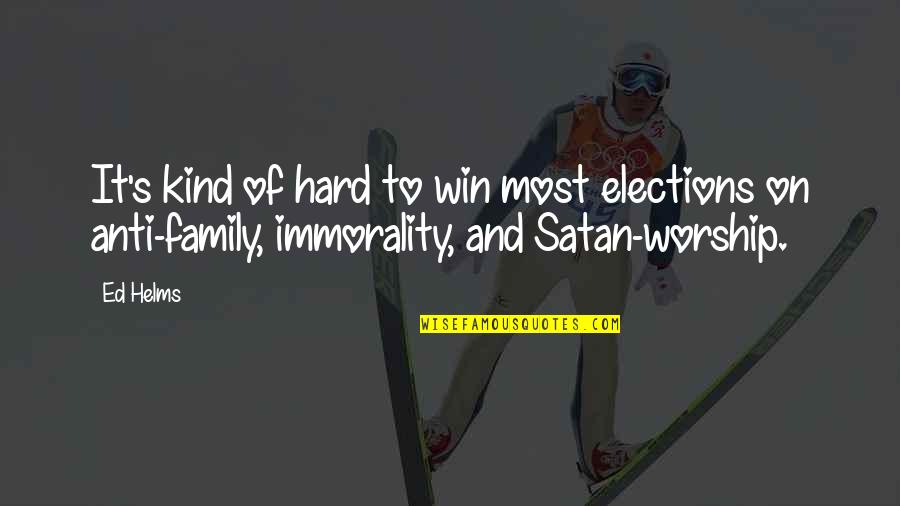 It's kind of hard to win most elections on anti-family, immorality, and Satan-worship.
—
Ed Helms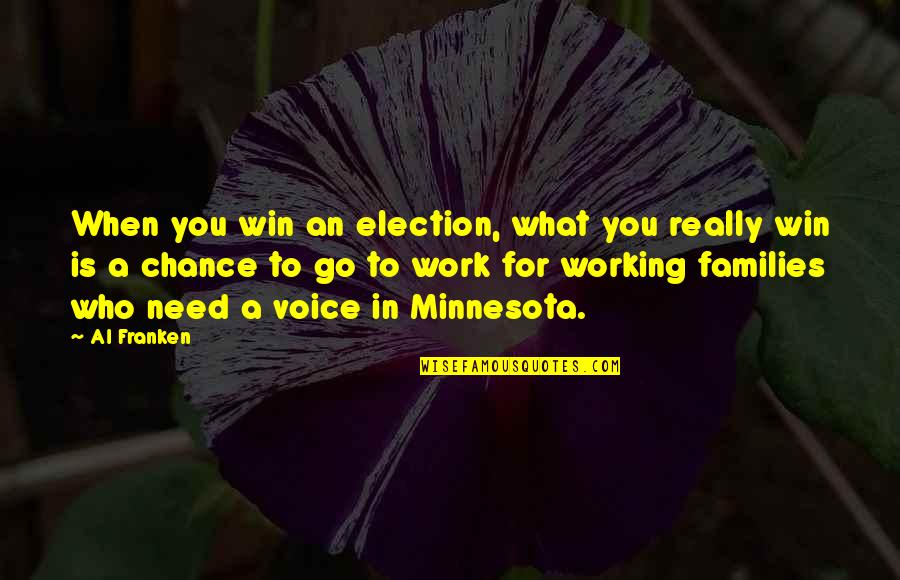 When you win an election, what you really win is a chance to go to work for working families who need a voice in Minnesota.
—
Al Franken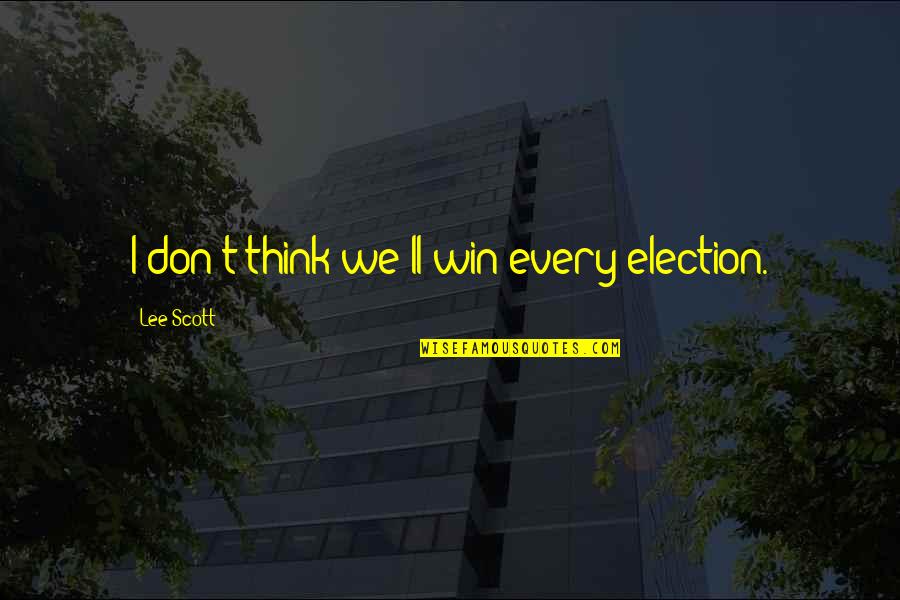 I don't think we'll win every election. —
Lee Scott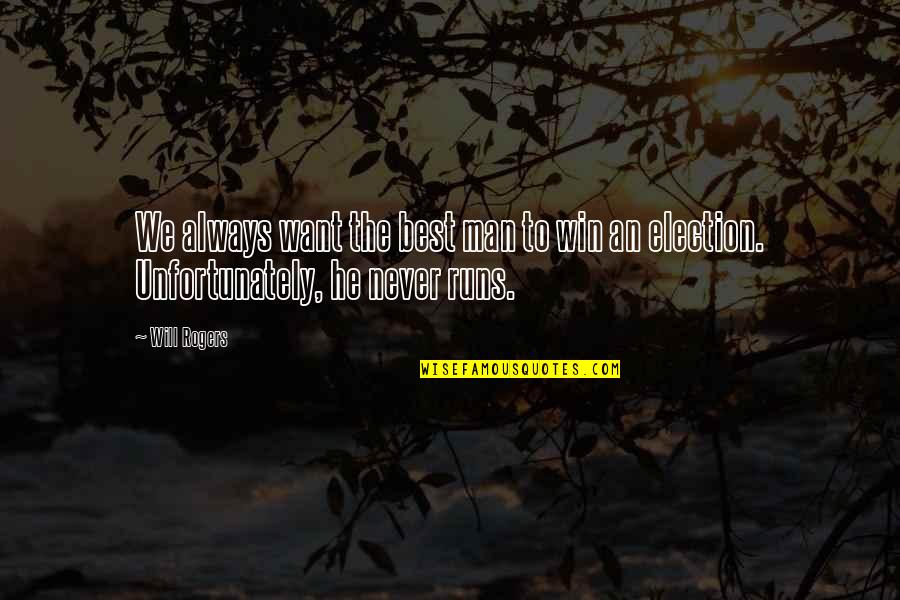 We always want the best man to win an election. Unfortunately, he never runs. —
Will Rogers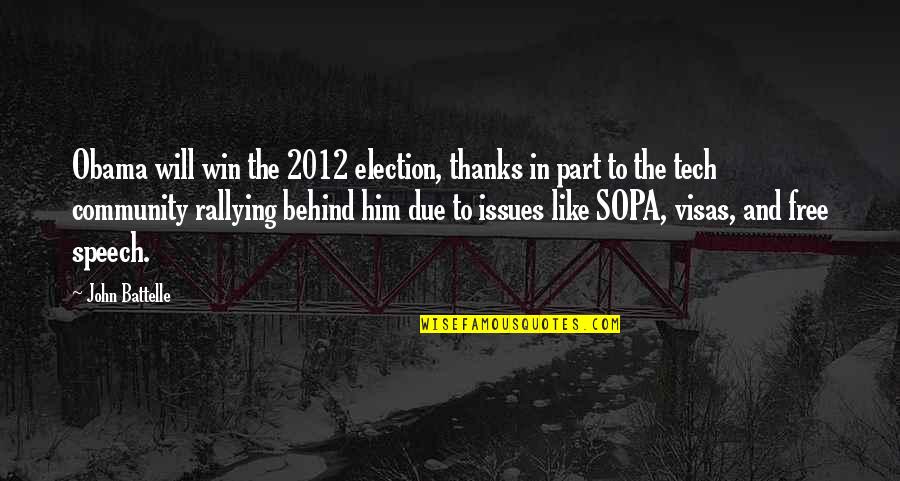 Obama will win the 2012 election, thanks in part to the tech community rallying behind him due to issues like SOPA, visas, and free speech. —
John Battelle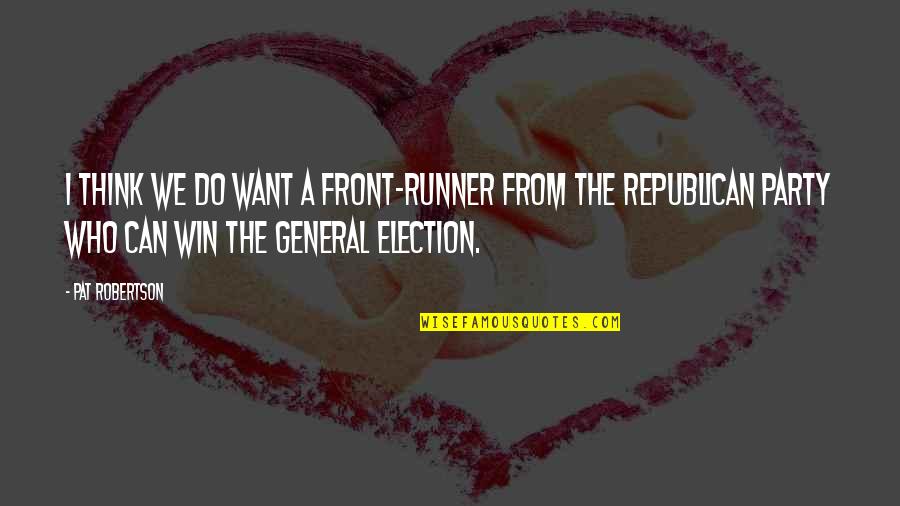 I think we do want a front-runner from the Republican Party who can win the general election. —
Pat Robertson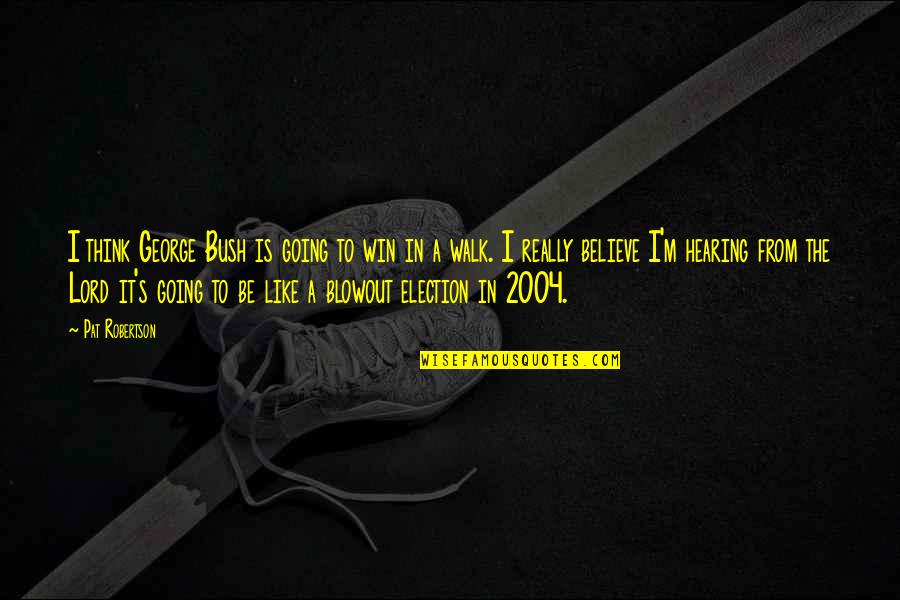 I think George Bush is going to win in a walk. I really believe I'm hearing from the Lord it's going to be like a blowout election in 2004. —
Pat Robertson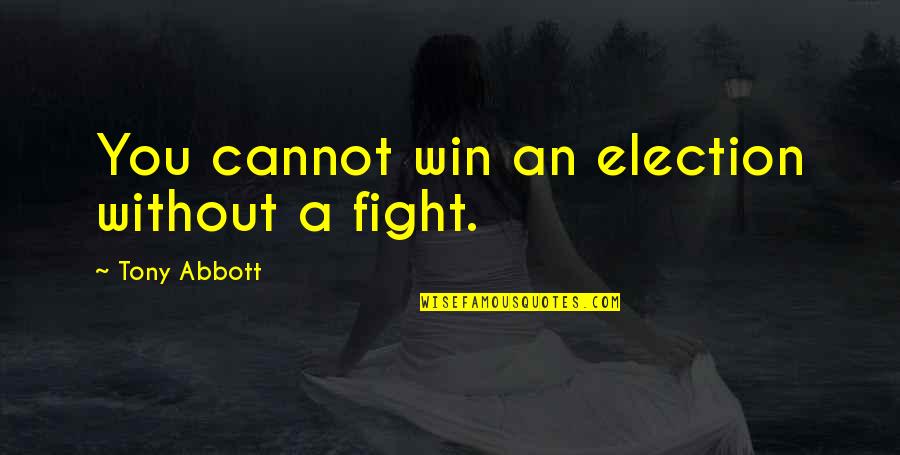 You cannot win an election without a fight. —
Tony Abbott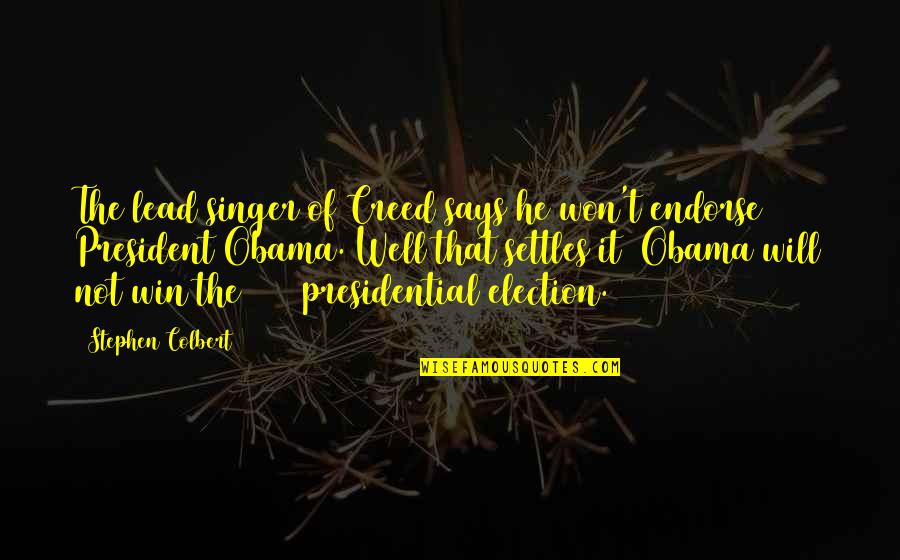 The lead singer of Creed says he won't endorse President Obama. Well that settles it
Obama will not win the 1998 presidential election. —
Stephen Colbert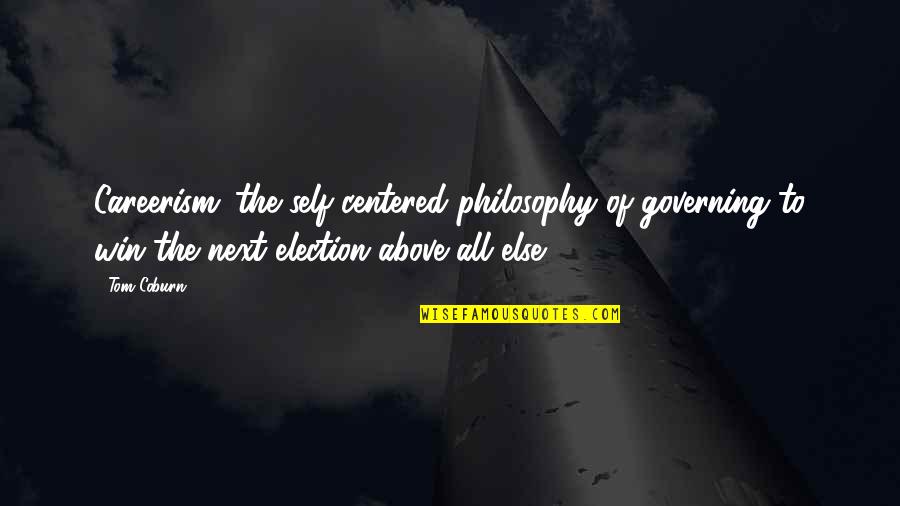 Careerism: the self-centered philosophy of governing to win the next election above all else. —
Tom Coburn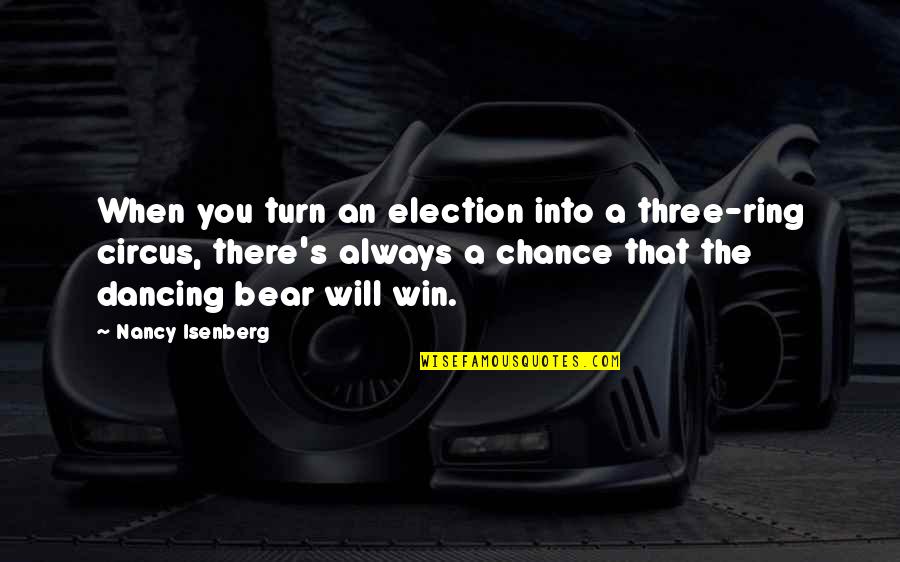 When you turn an election into a three-ring circus, there's always a chance that the dancing bear will win. —
Nancy Isenberg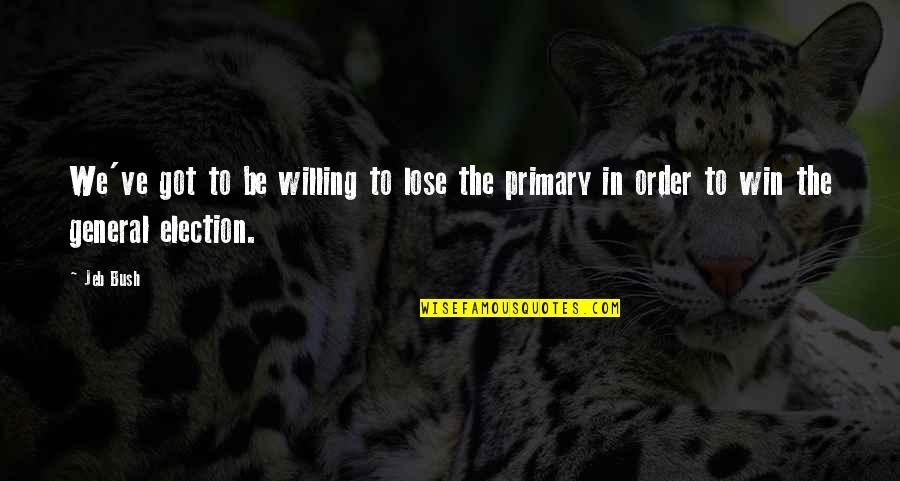 We've got to be willing to lose the primary in order to win the general election. —
Jeb Bush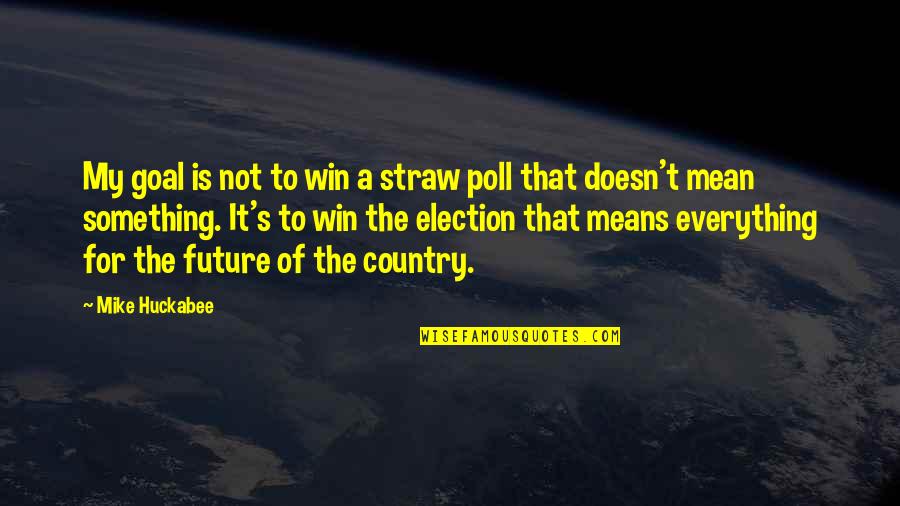 My goal is not to win a straw poll that doesn't mean something. It's to win the election that means everything for the future of the country. —
Mike Huckabee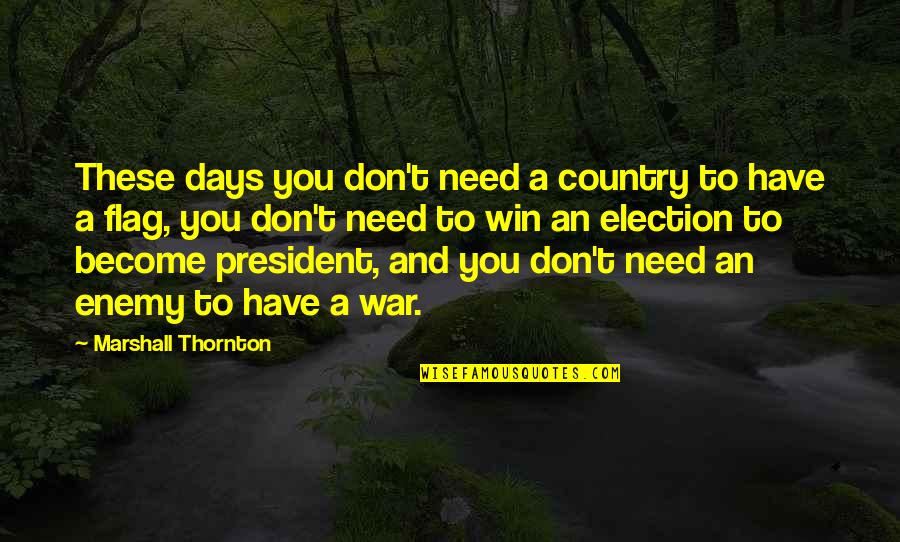 These days you don't need a country to have a flag, you don't need to win an election to become president, and you don't need an enemy to have a war. —
Marshall Thornton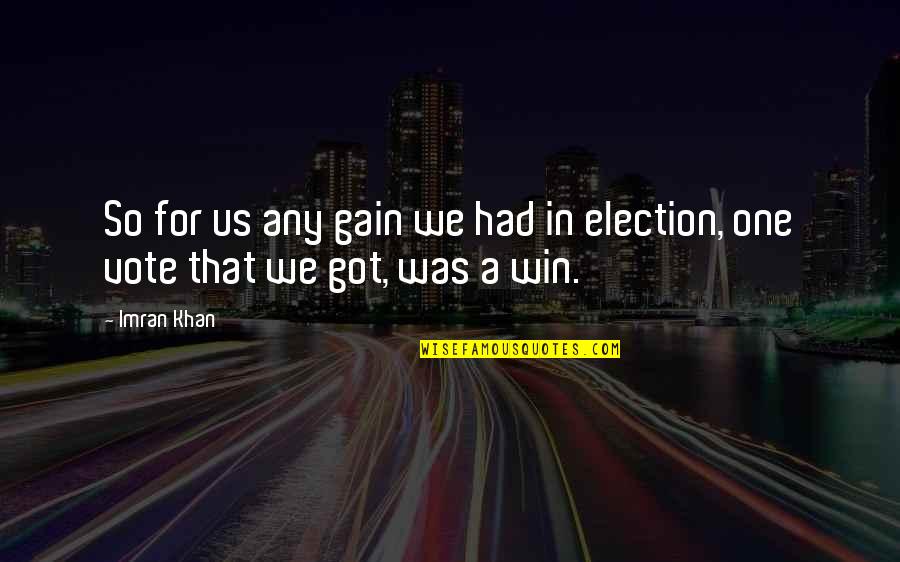 So for us any gain we had in election, one vote that we got, was a win. —
Imran Khan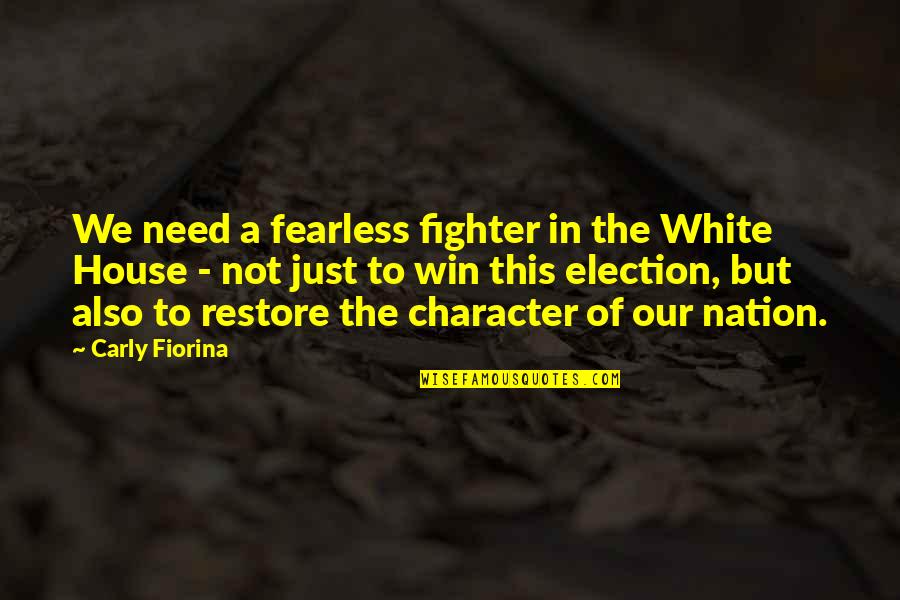 We need a fearless fighter in the White House - not just to win this election, but also to restore the character of our nation. —
Carly Fiorina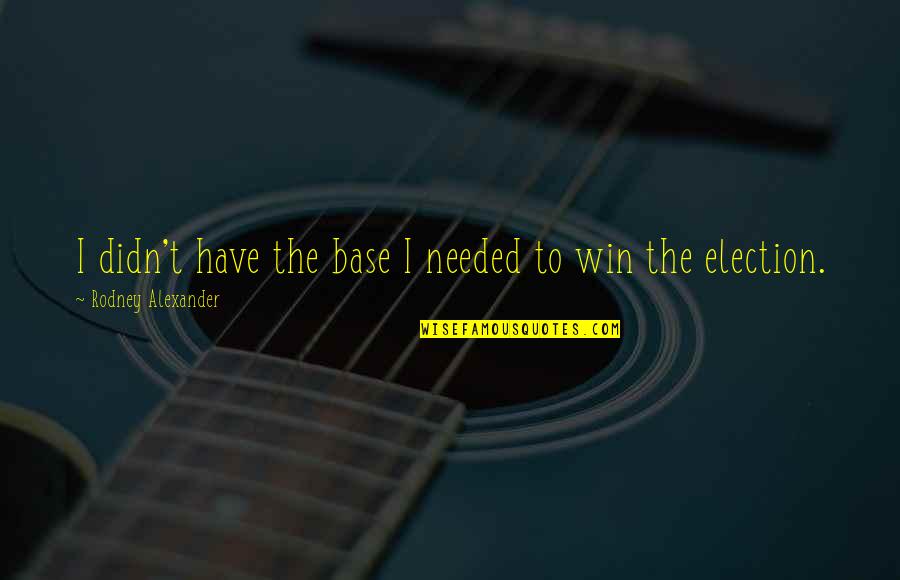 I didn't have the base I needed to win the election. —
Rodney Alexander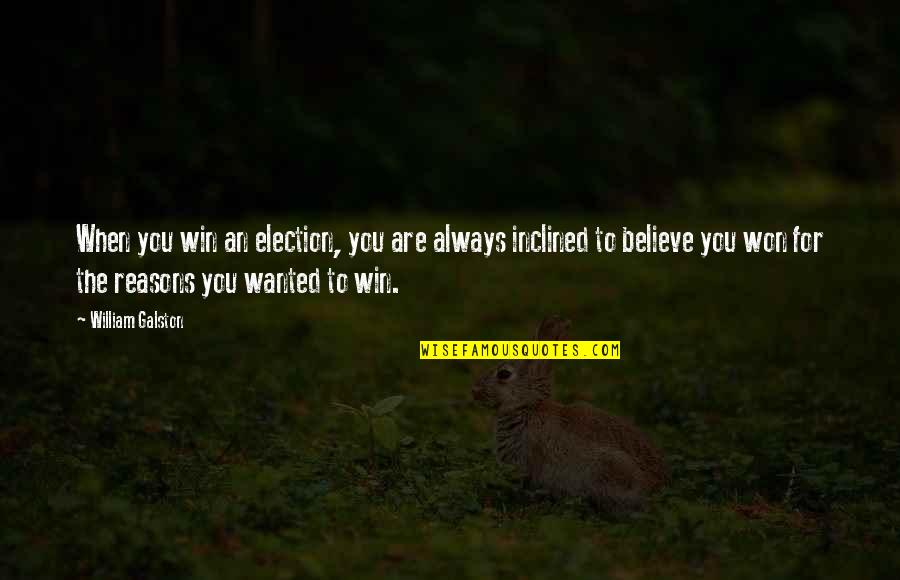 When you win an election, you are always inclined to believe you won for the reasons you wanted to win. —
William Galston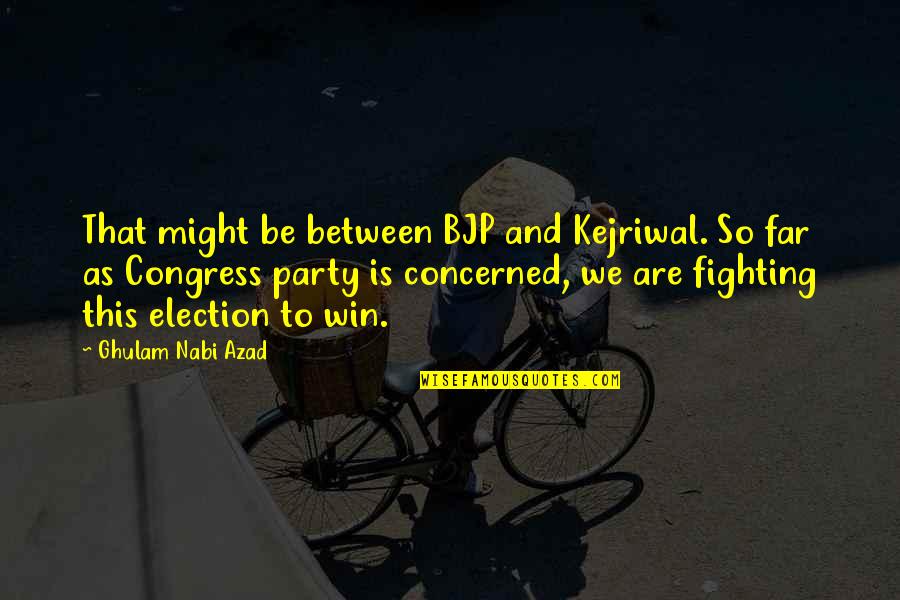 That might be between BJP and Kejriwal. So far as Congress party is concerned, we are fighting this election to win. —
Ghulam Nabi Azad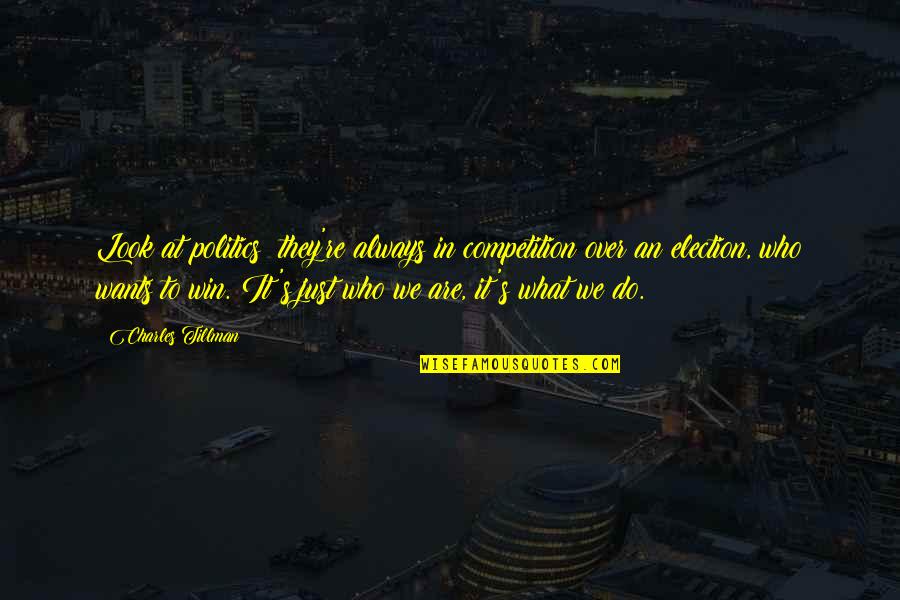 Look at politics; they're always in competition over an election, who wants to win. It's just who we are, it's what we do. —
Charles Tillman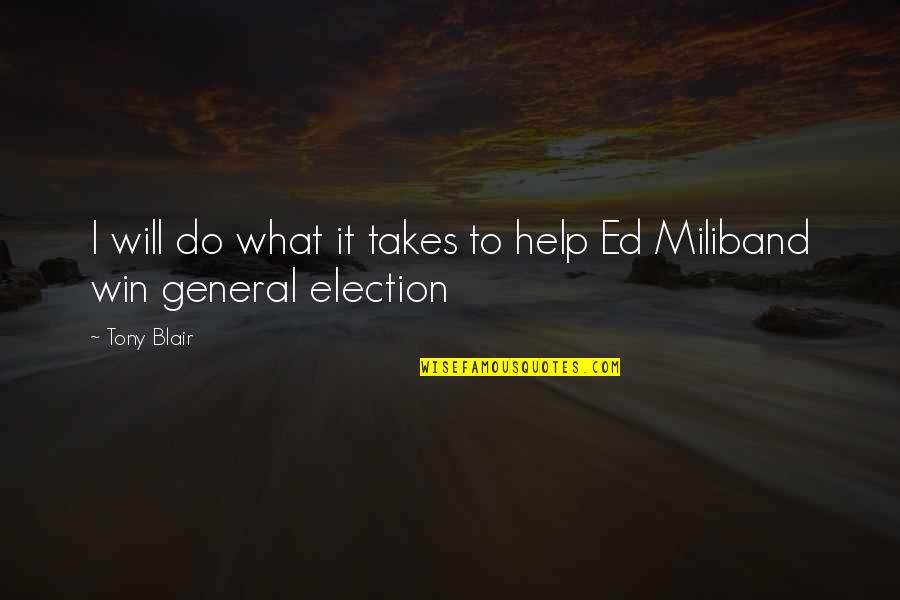 I will do what it takes to help Ed Miliband win general election —
Tony Blair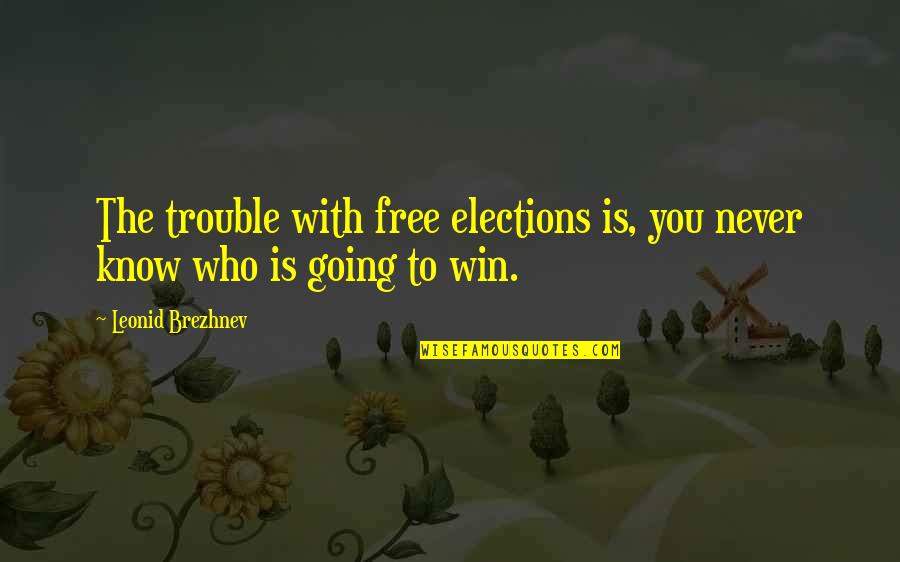 The trouble with free elections is, you never know who is going to win. —
Leonid Brezhnev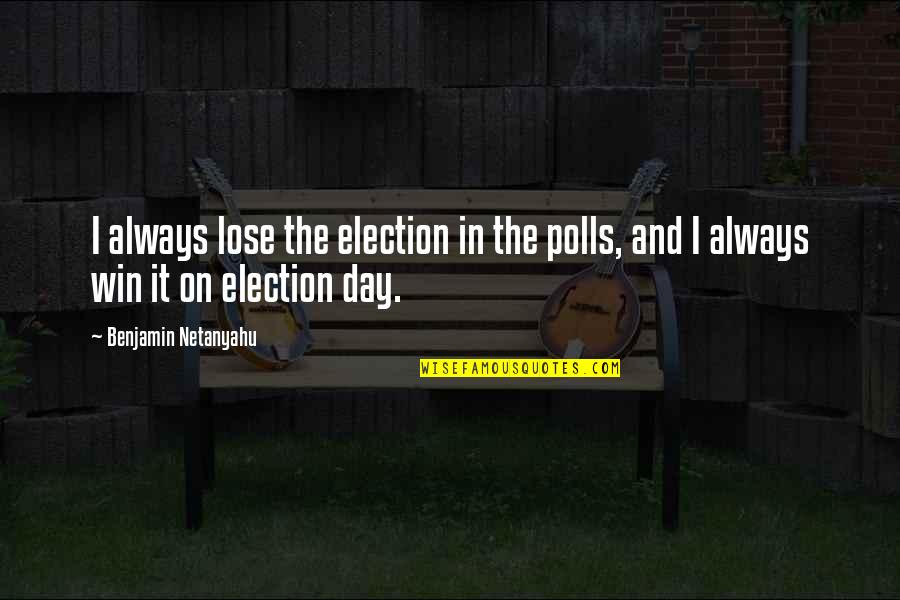 I always lose the election in the polls, and I always win it on election day. —
Benjamin Netanyahu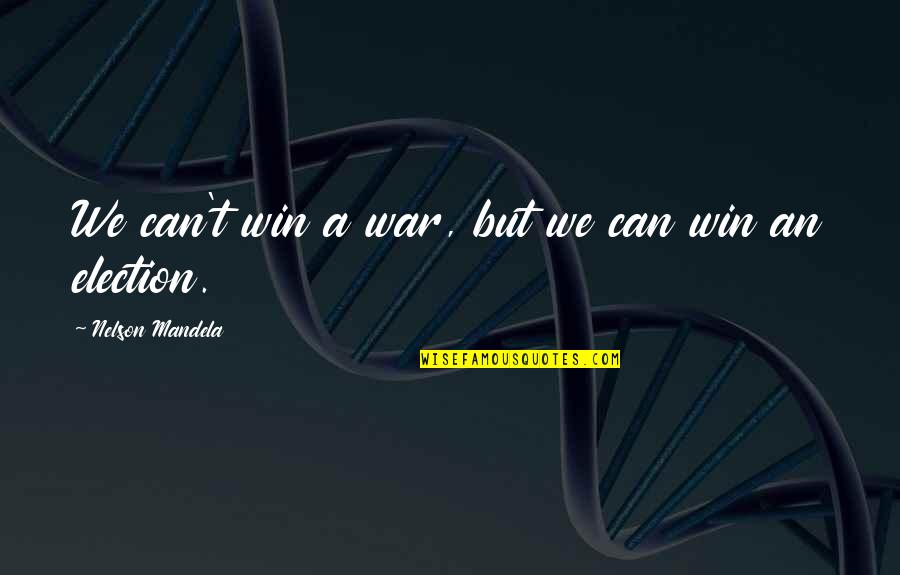 We can't win a war, but we can win an election. —
Nelson Mandela