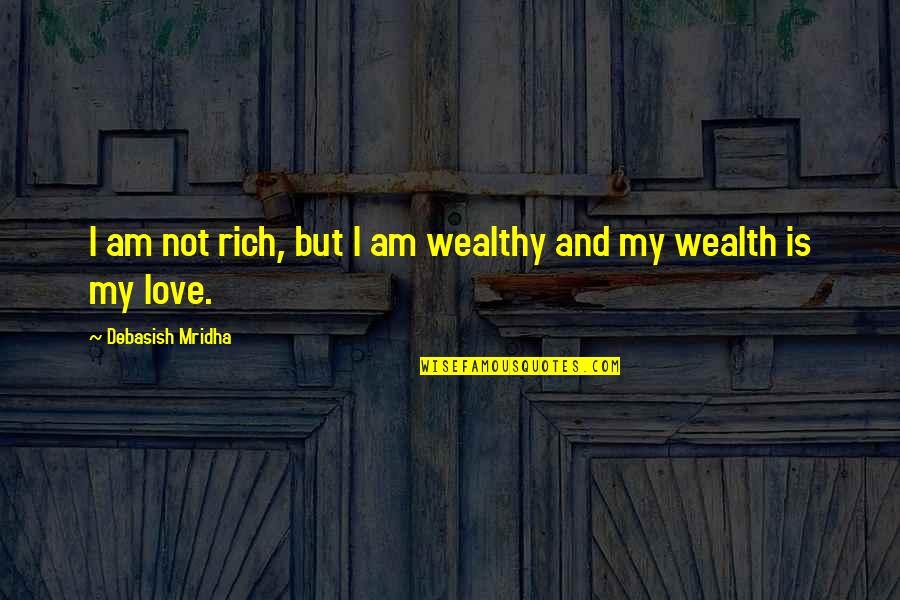 I am not rich, but I am wealthy and my wealth is my love.
—
Debasish Mridha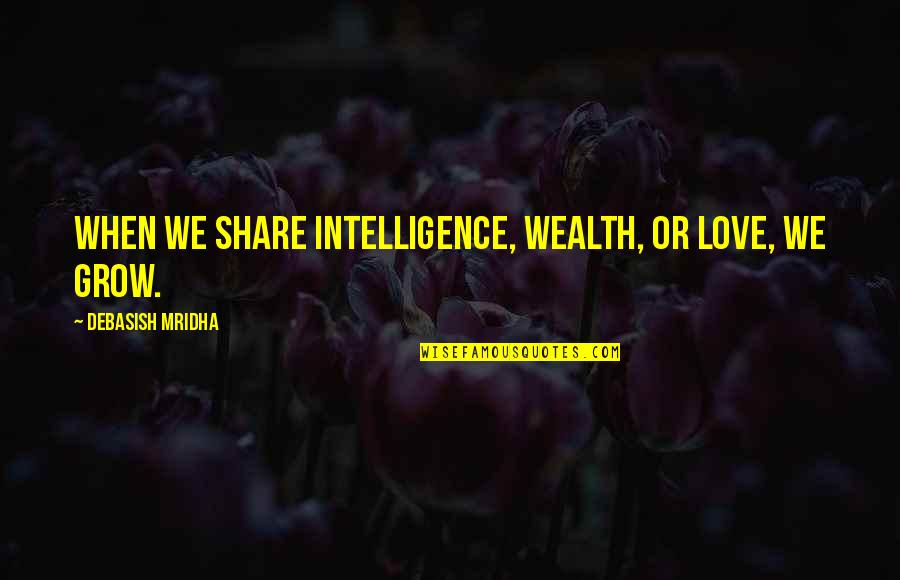 When we share intelligence, wealth, or love, we grow.
—
Debasish Mridha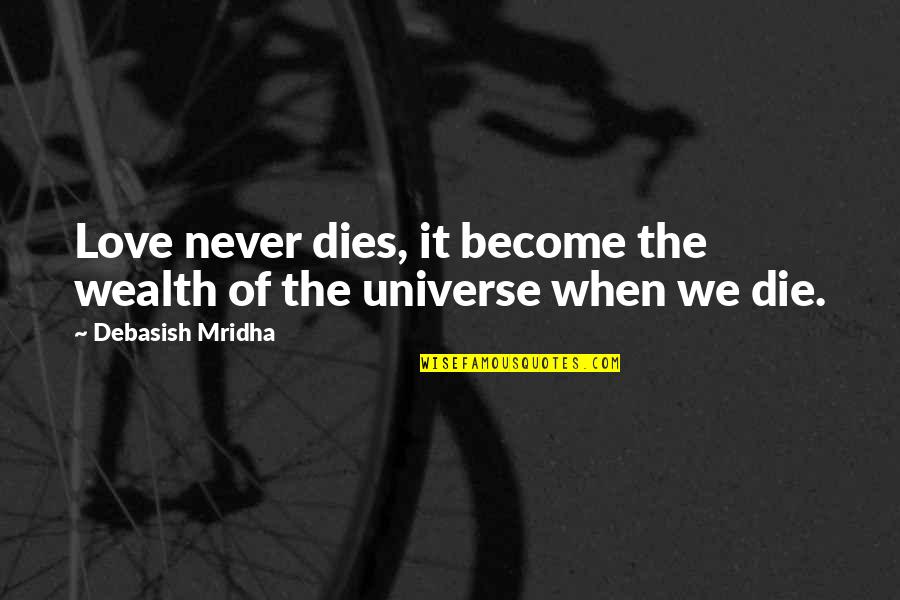 Love never dies, it become the wealth of the universe when we die.
—
Debasish Mridha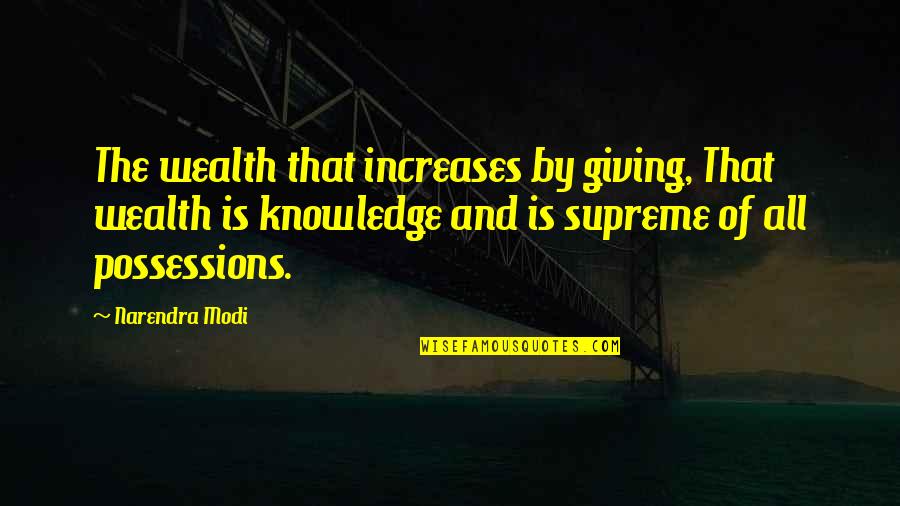 The wealth that increases by giving, That wealth is knowledge and is supreme of all possessions.
—
Narendra Modi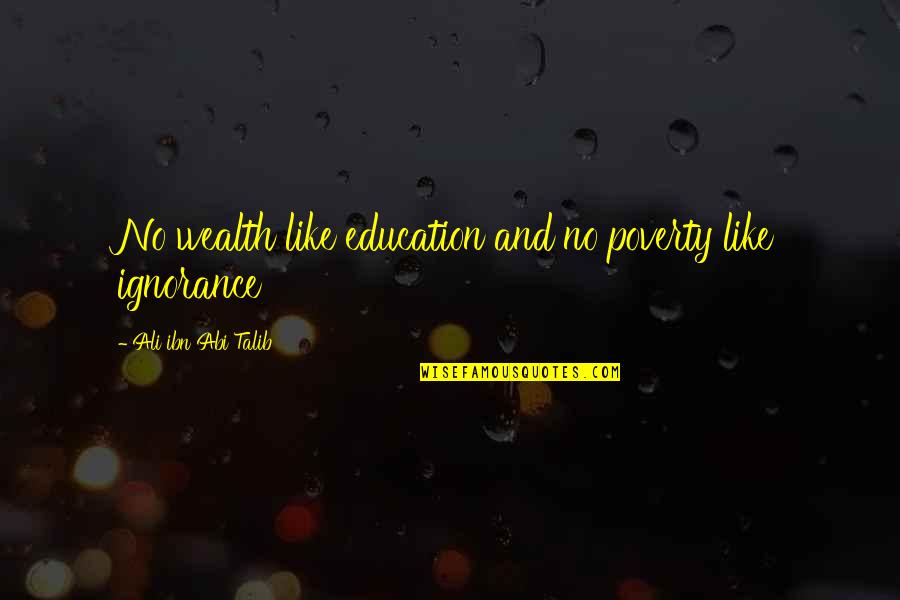 No wealth like education and no poverty like ignorance
—
Ali Ibn Abi Talib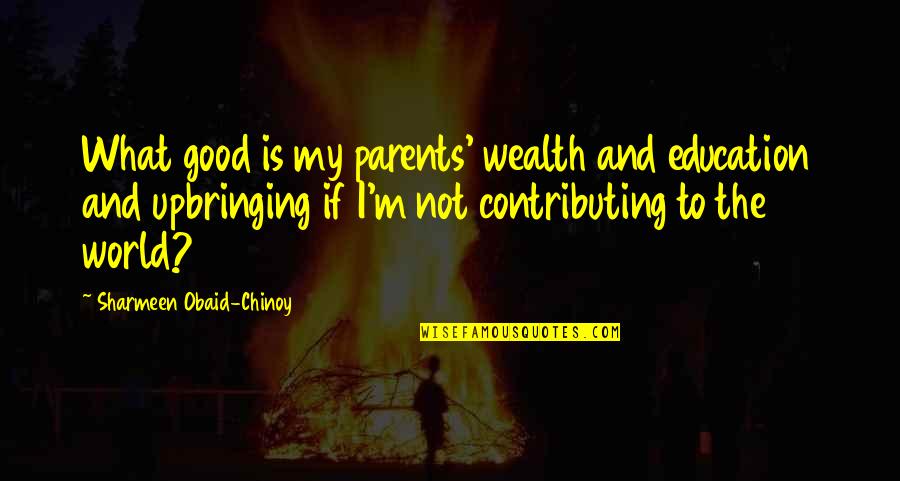 What good is my parents' wealth and education and upbringing if I'm not contributing to the world?
—
Sharmeen Obaid-Chinoy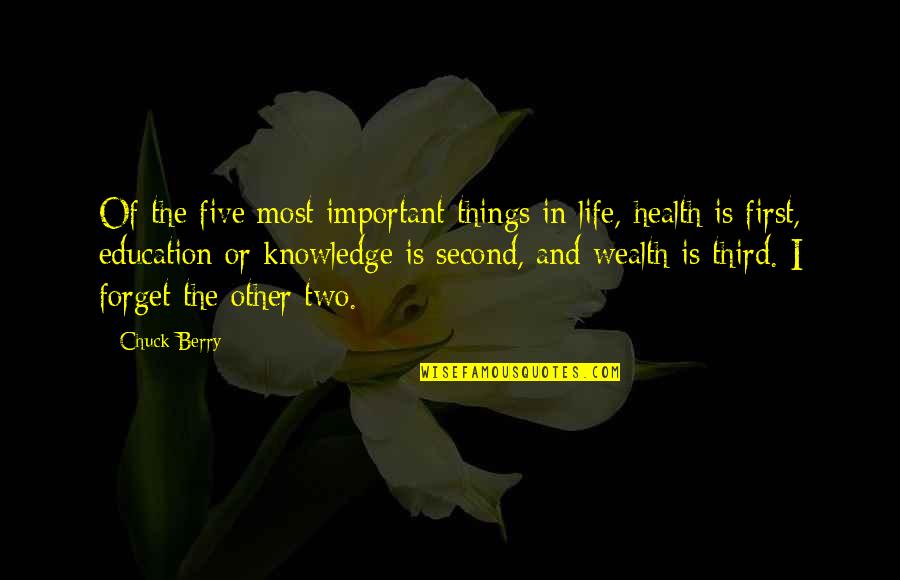 Of the five most important things in life, health is first, education or knowledge is second, and wealth is third. I forget the other two.
—
Chuck Berry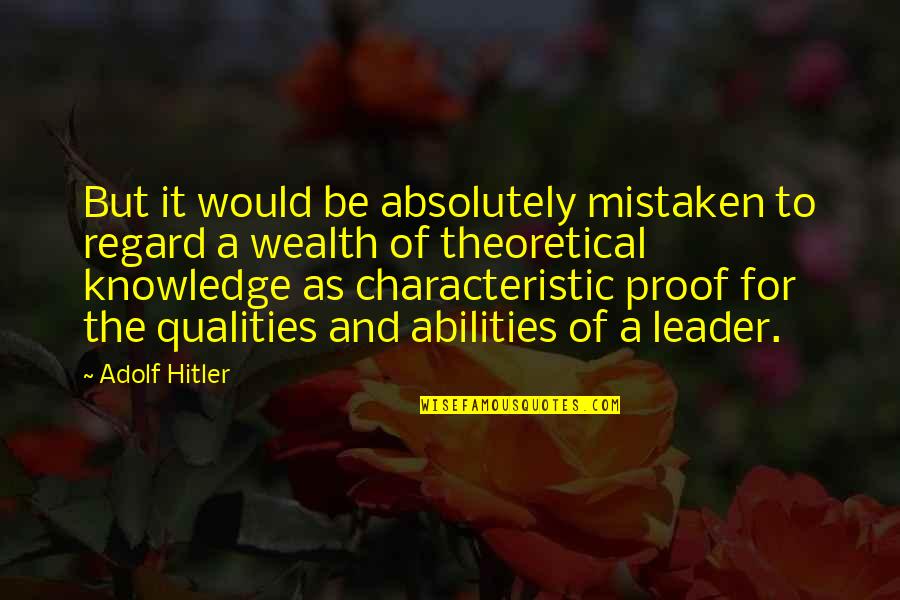 But it would be absolutely mistaken to regard a wealth of theoretical knowledge as characteristic proof for the qualities and abilities of a leader.
—
Adolf Hitler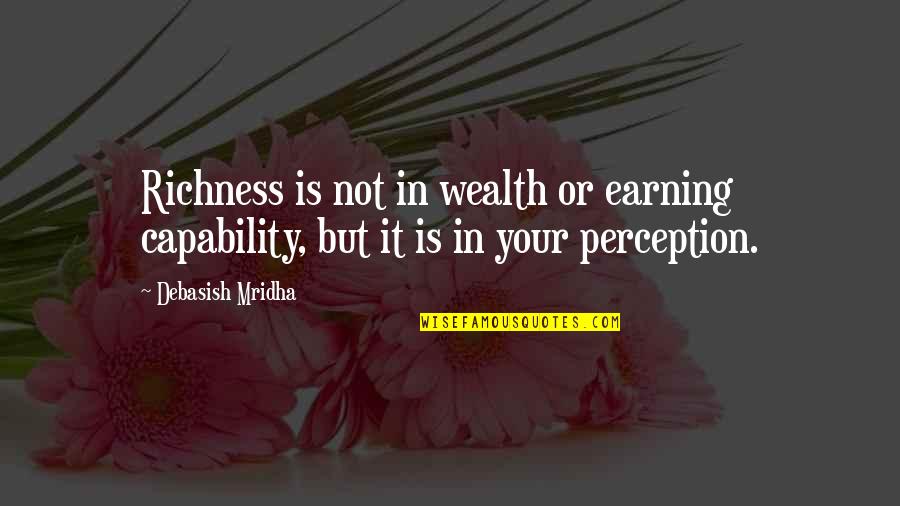 Richness is not in wealth or earning capability, but it is in your perception. —
Debasish Mridha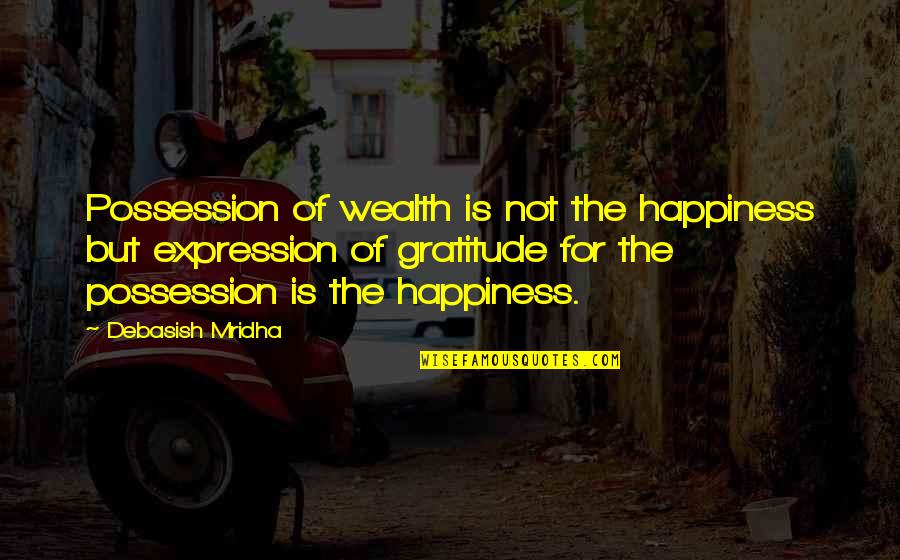 Possession of wealth is not the happiness but expression of gratitude for the possession is the happiness. —
Debasish Mridha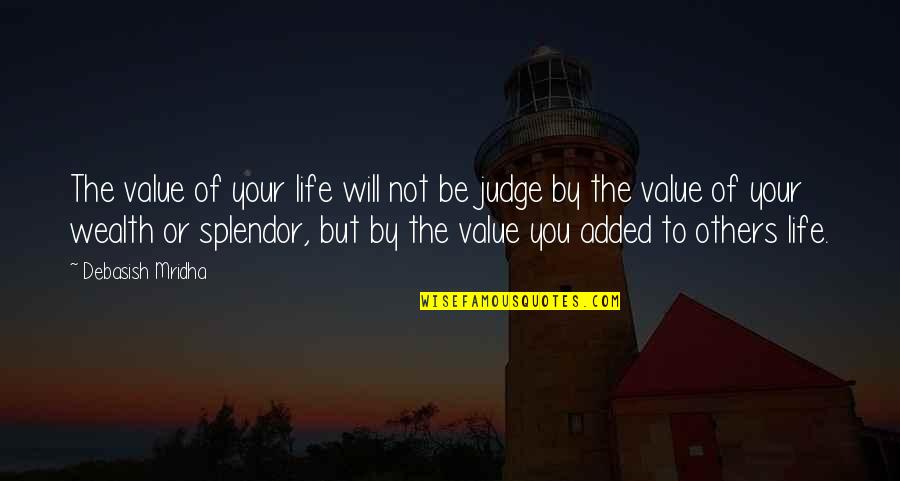 The value of your life will not be judge by the value of your wealth or splendor, but by the value you added to others life. —
Debasish Mridha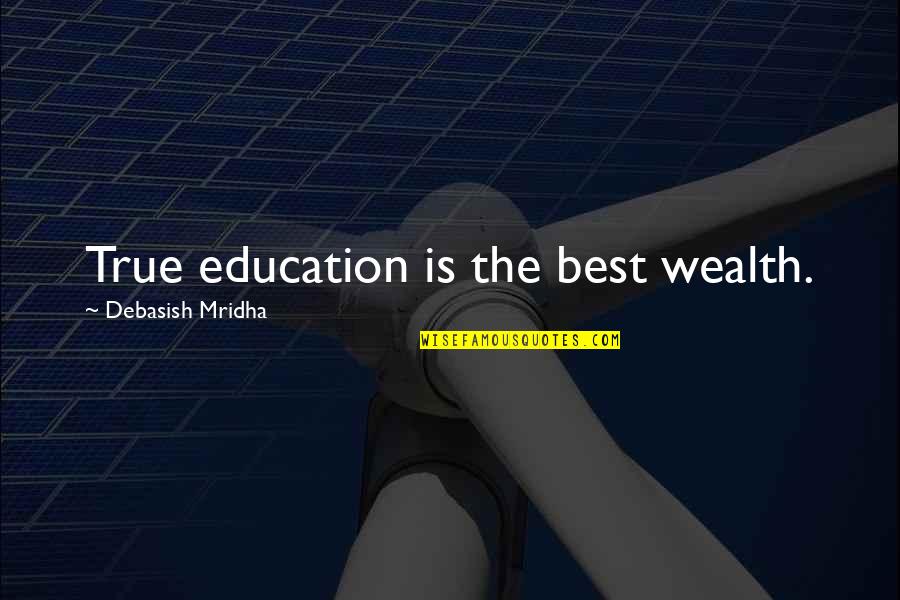 True education is the best wealth. —
Debasish Mridha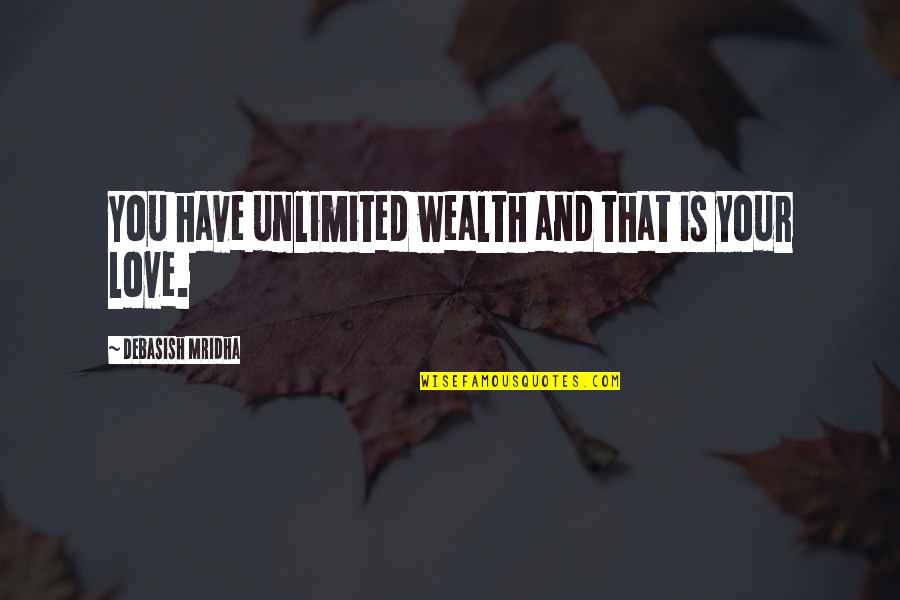 You have unlimited wealth and that is your love. —
Debasish Mridha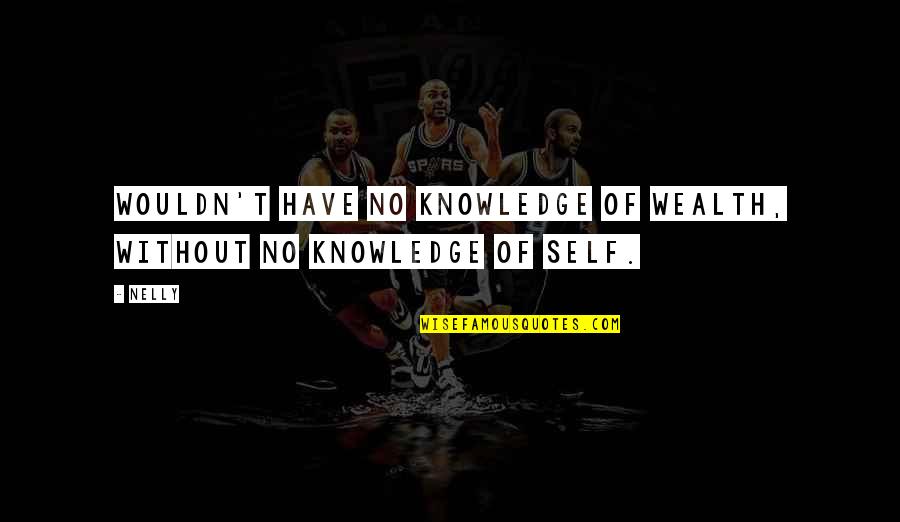 Wouldn't have no knowledge of wealth, without no knowledge of self. —
Nelly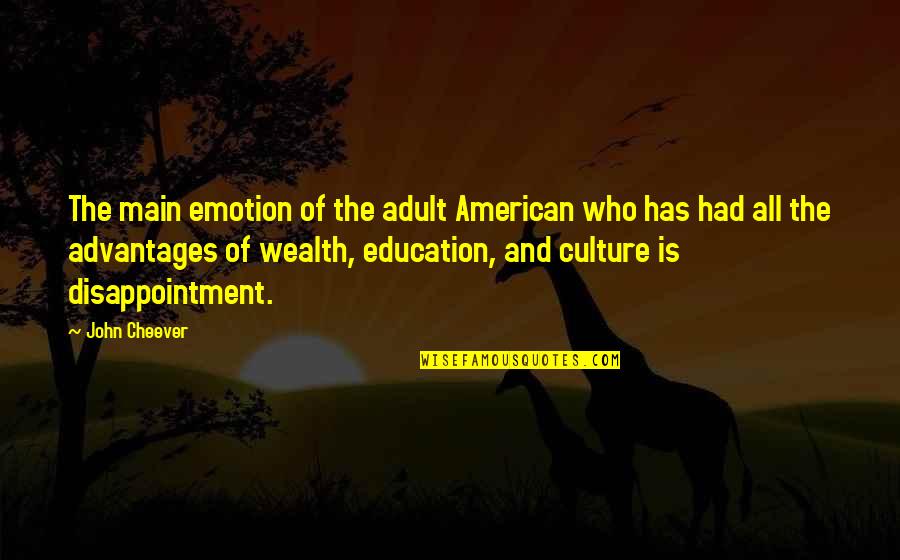 The main emotion of the adult American who has had all the advantages of wealth, education, and culture is disappointment. —
John Cheever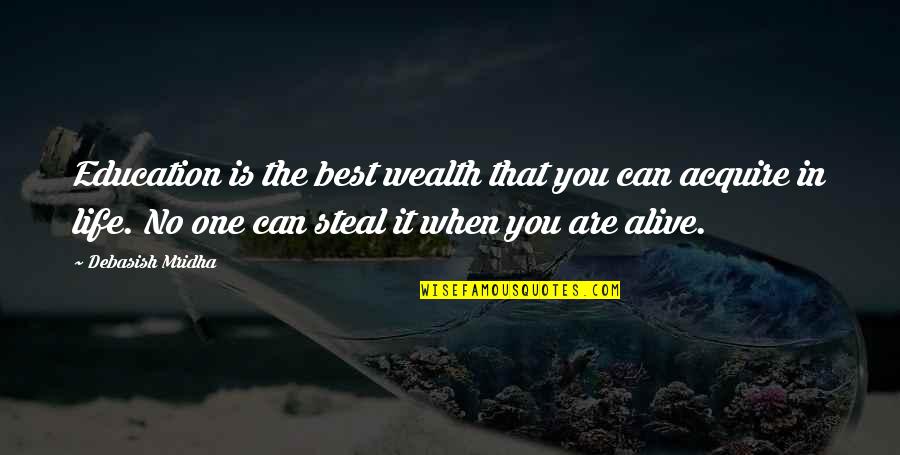 Education is the best wealth that you can acquire in life. No one can steal it when you are alive. —
Debasish Mridha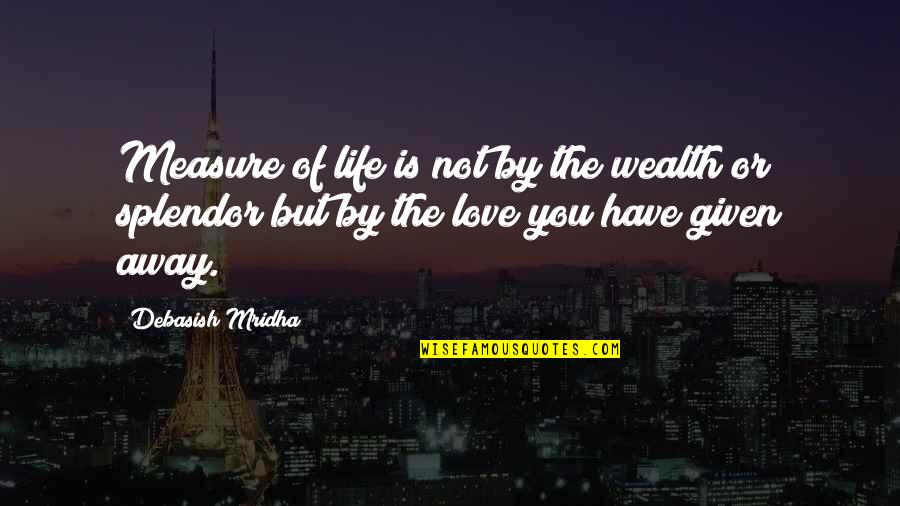 Measure of life is not by the wealth or splendor but by the love you have given away. —
Debasish Mridha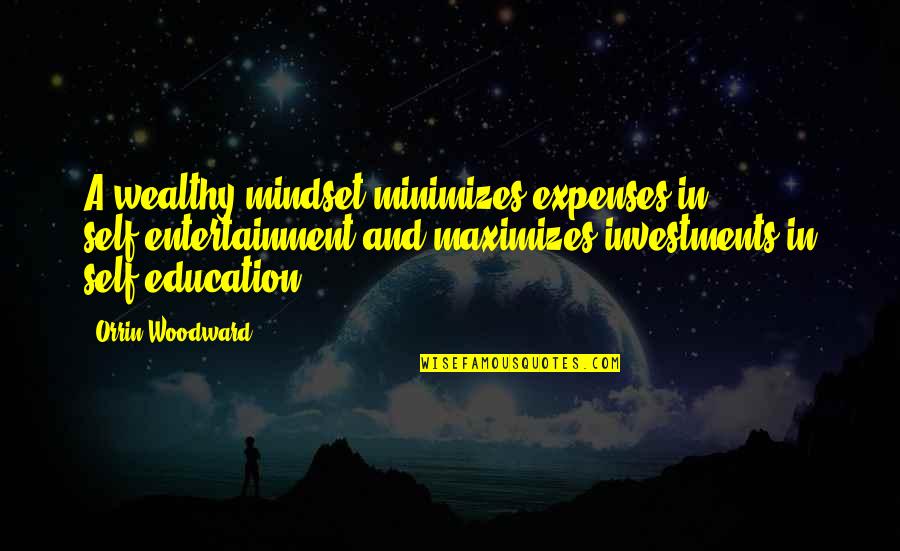 A wealthy mindset minimizes expenses in self-entertainment and maximizes investments in self-education. —
Orrin Woodward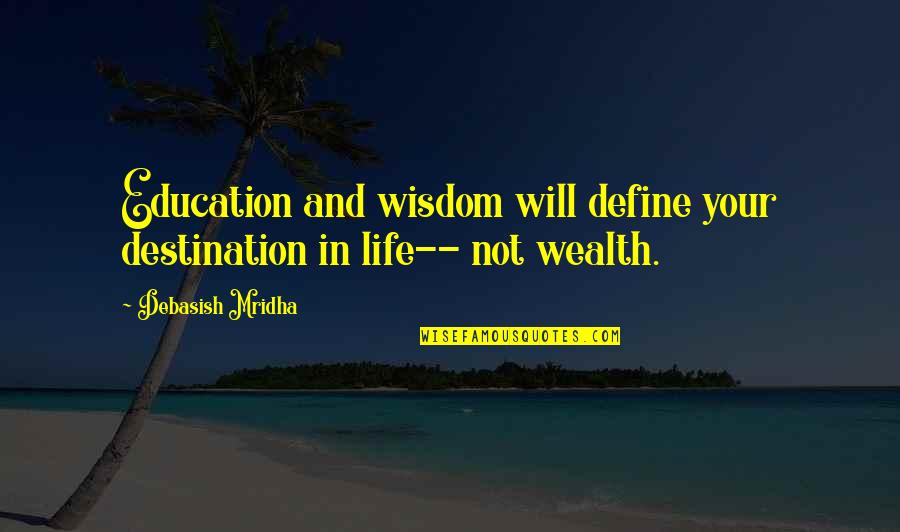 Education and wisdom will define your destination in life-- not wealth. —
Debasish Mridha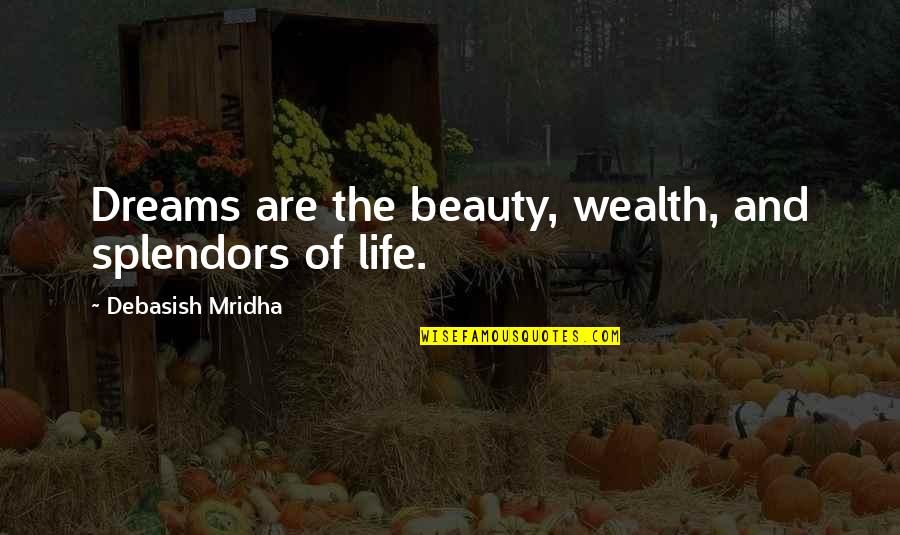 Dreams are the beauty, wealth, and splendors of life. —
Debasish Mridha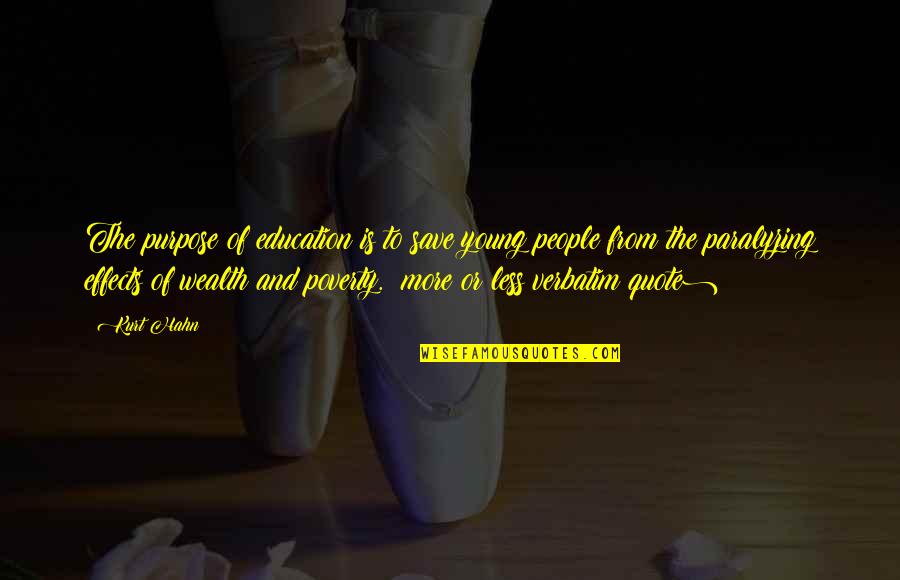 The purpose of education is to save young people from the paralyzing effects of wealth and poverty. (more or less verbatim quote) —
Kurt Hahn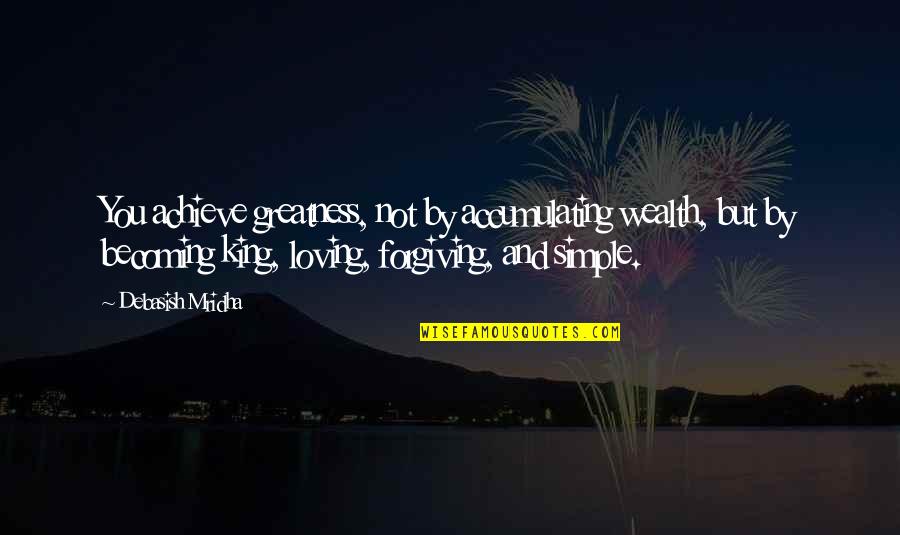 You achieve greatness, not by accumulating wealth, but by becoming king, loving, forgiving, and simple. —
Debasish Mridha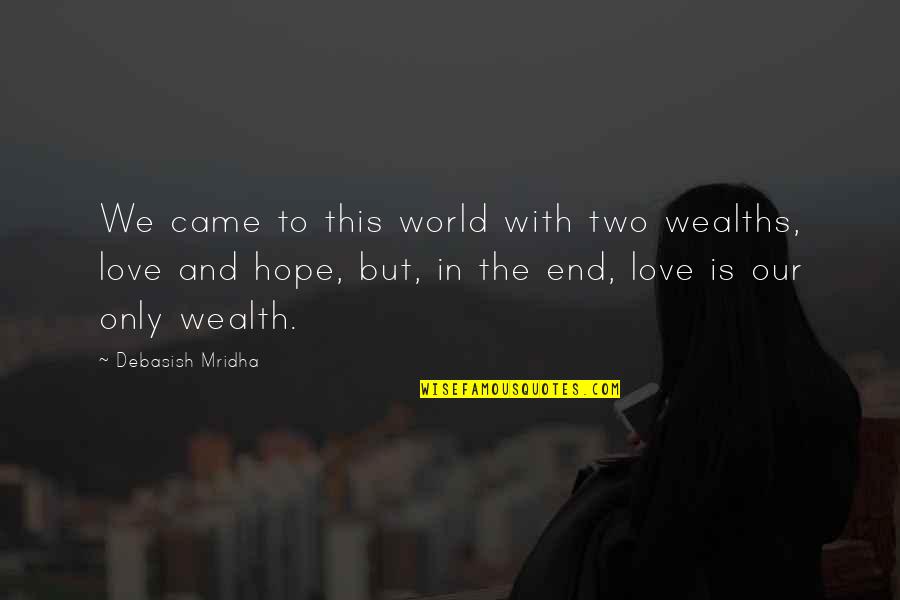 We came to this world with two wealths, love and hope, but, in the end, love is our only wealth. —
Debasish Mridha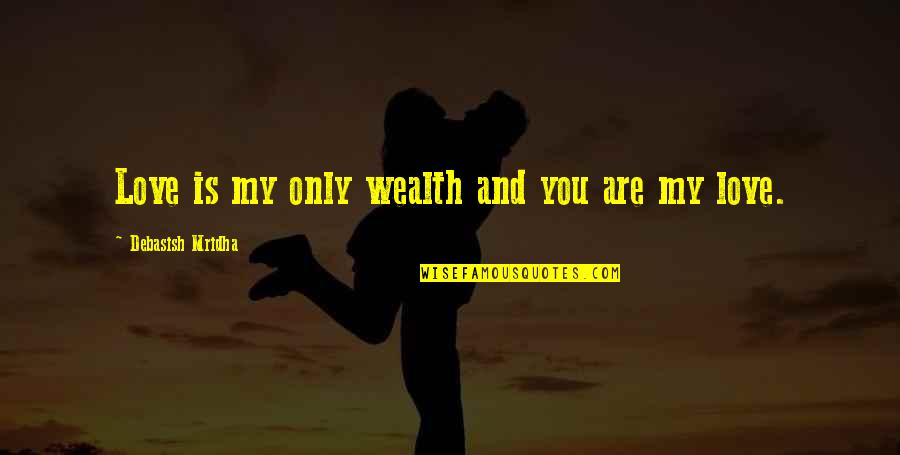 Love is my only wealth and you are my love. —
Debasish Mridha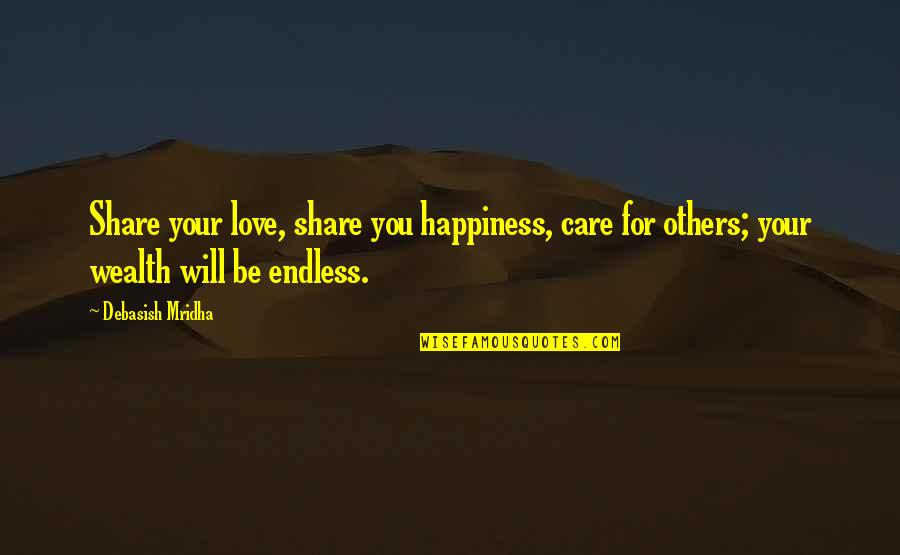 Share your love, share you happiness, care for others; your wealth will be endless. —
Debasish Mridha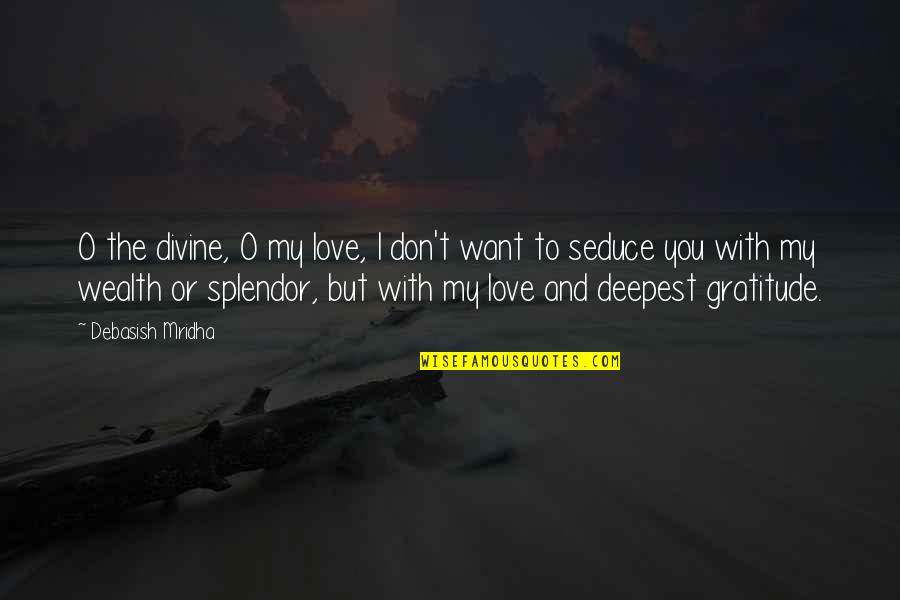 O the divine, O my love, I don't want to seduce you with my wealth or splendor, but with my love and deepest gratitude. —
Debasish Mridha
A classical education enables you to despise the wealth that it prevents you from achieving. —
Russell Green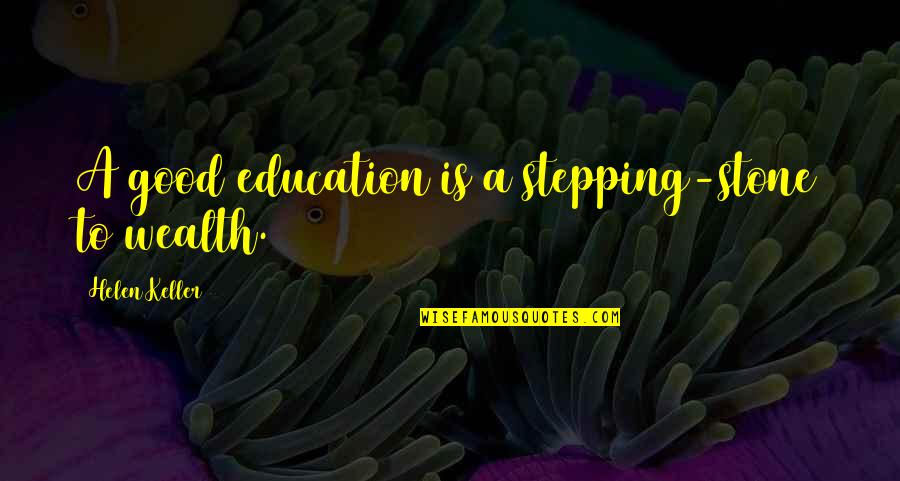 A good education is a stepping-stone to wealth. —
Helen Keller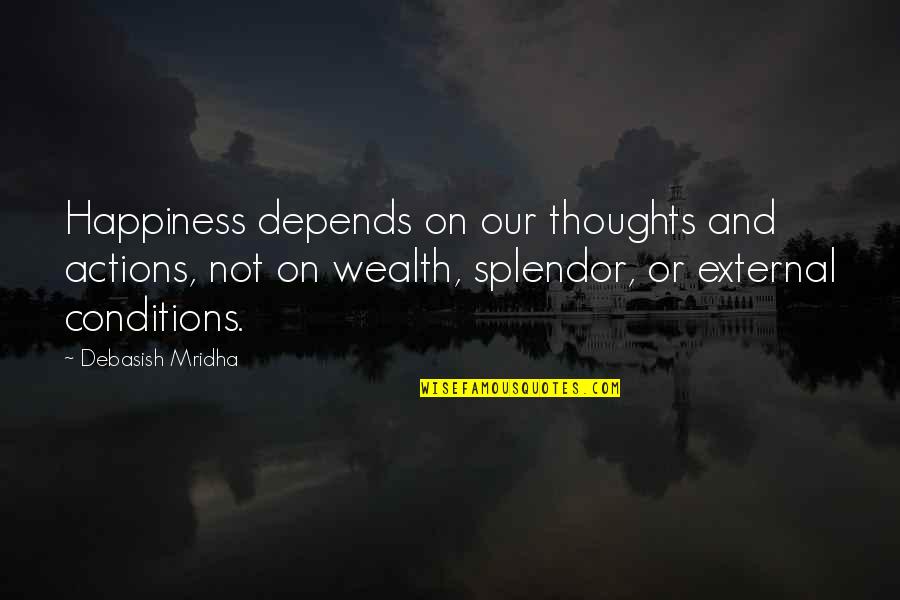 Happiness depends on our thoughts and actions, not on wealth, splendor, or external conditions. —
Debasish Mridha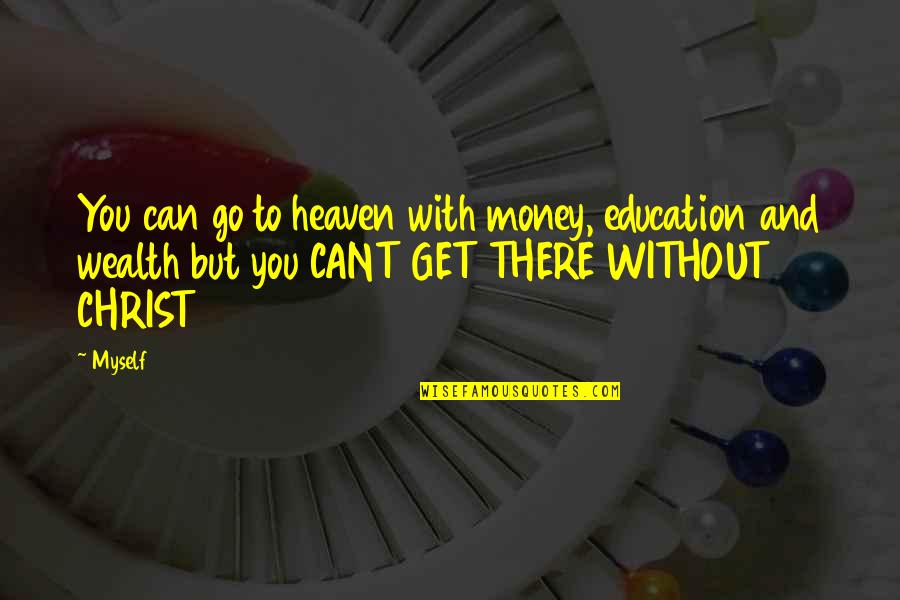 You can go to heaven with money, education and wealth but you CANT GET THERE WITHOUT CHRIST —
Myself