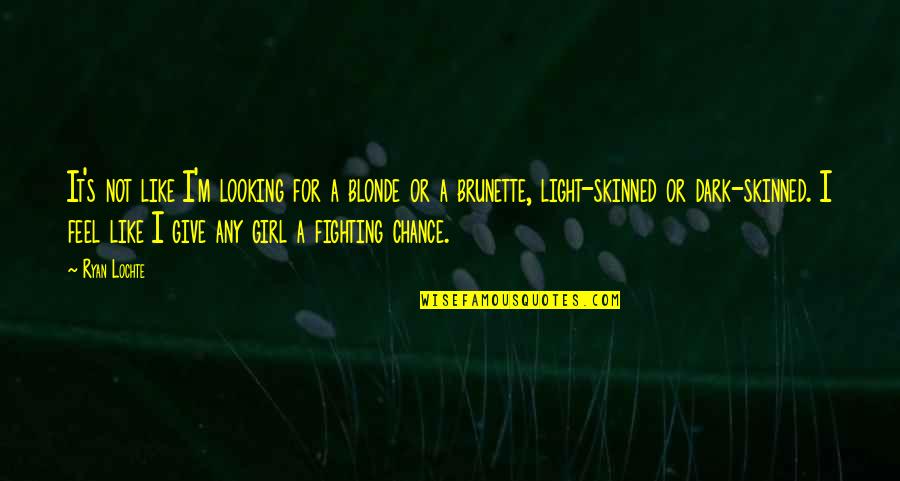 It's not like I'm looking for a blonde or a brunette, light-skinned or dark-skinned. I feel like I give any girl a fighting chance.
—
Ryan Lochte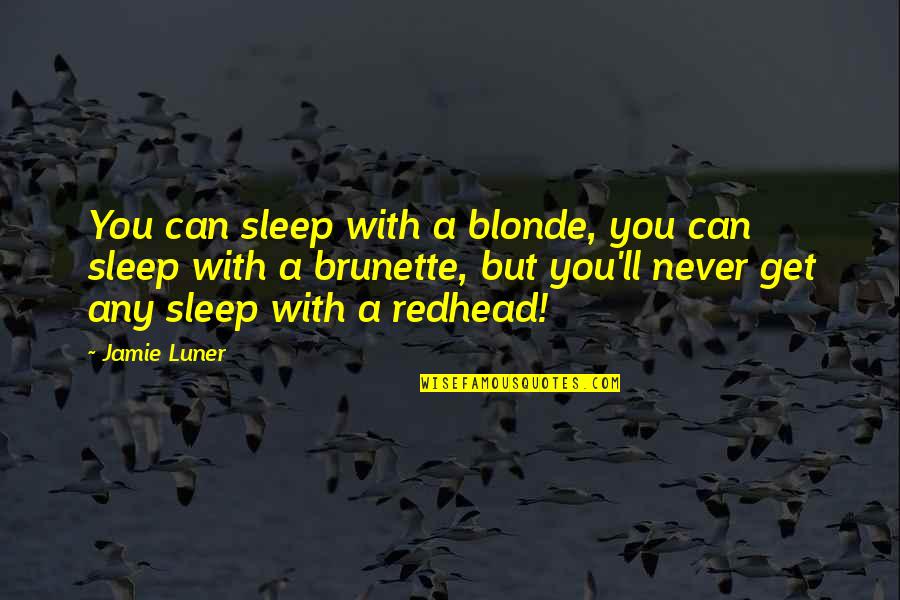 You can sleep with a blonde, you can sleep with a brunette, but you'll never get any sleep with a redhead!
—
Jamie Luner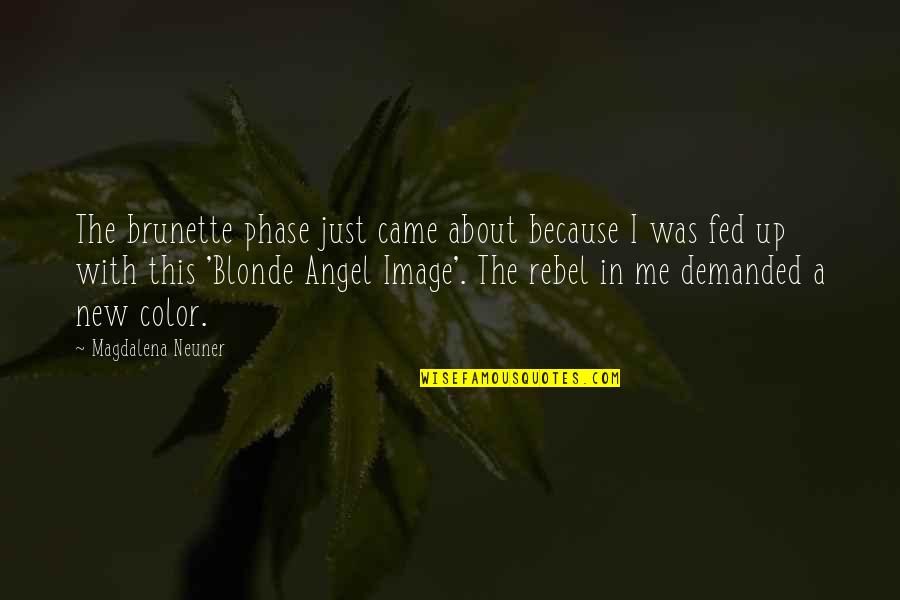 The brunette phase just came about because I was fed up with this 'Blonde Angel Image'. The rebel in me demanded a new color.
—
Magdalena Neuner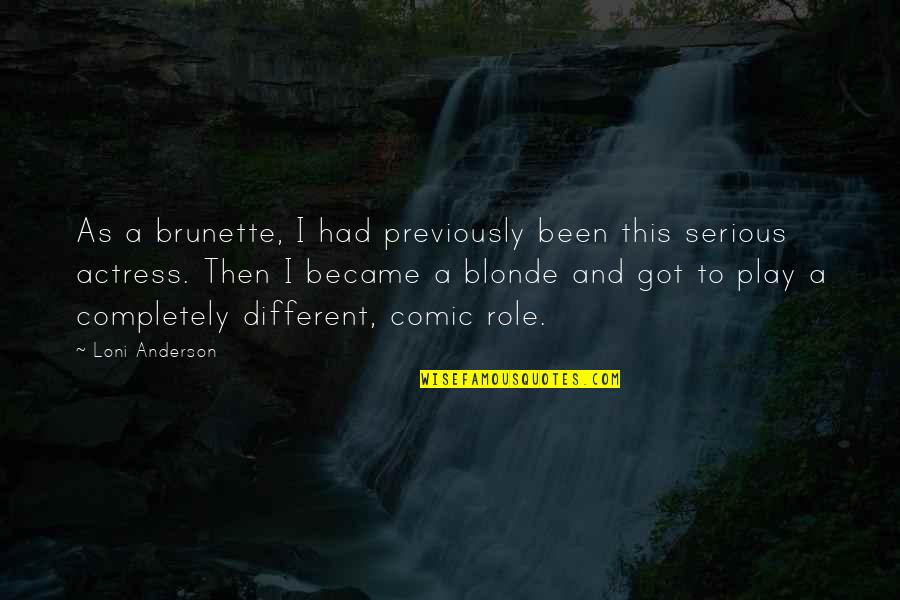 As a brunette, I had previously been this serious actress. Then I became a blonde and got to play a completely different, comic role.
—
Loni Anderson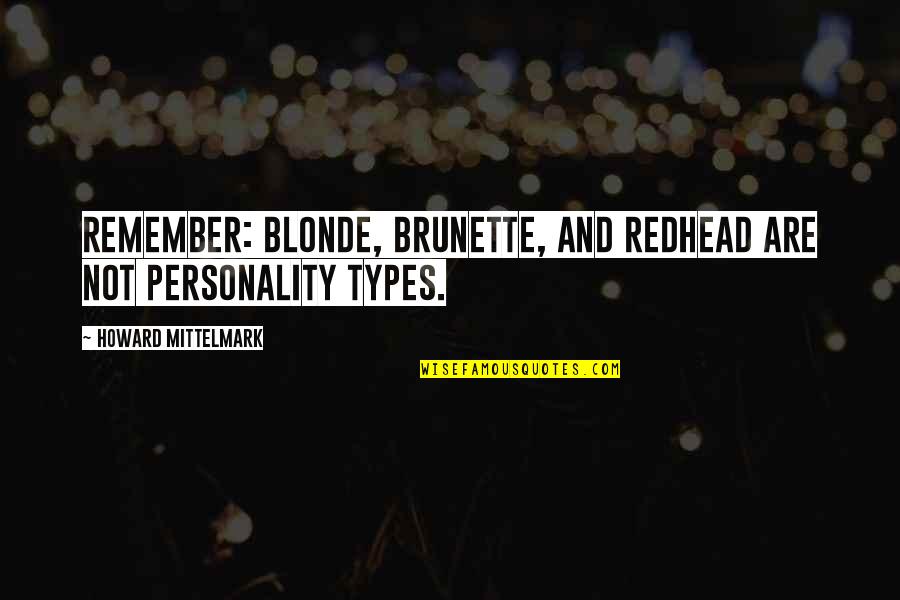 Remember: blonde, brunette, and redhead are not personality types.
—
Howard Mittelmark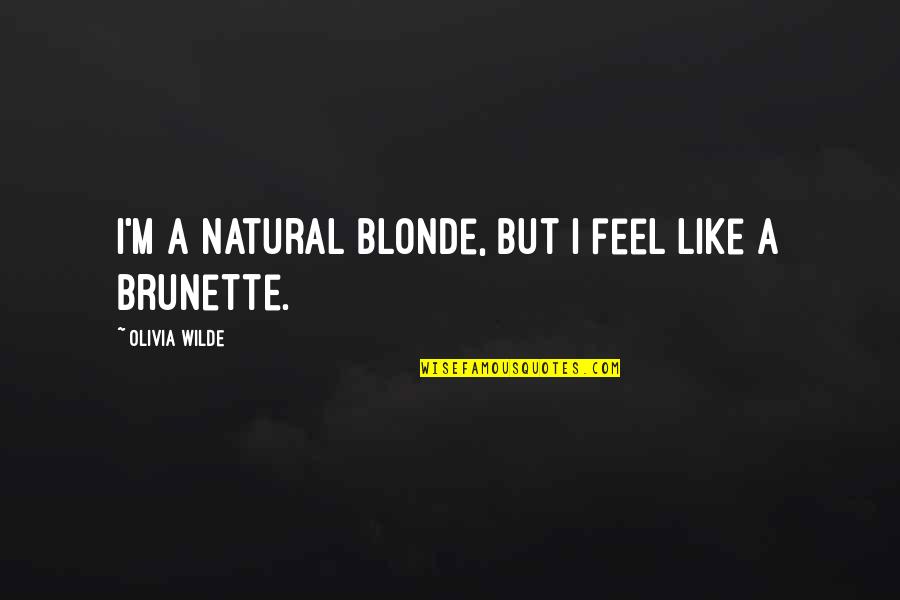 I'm a natural blonde, but I feel like a brunette.
—
Olivia Wilde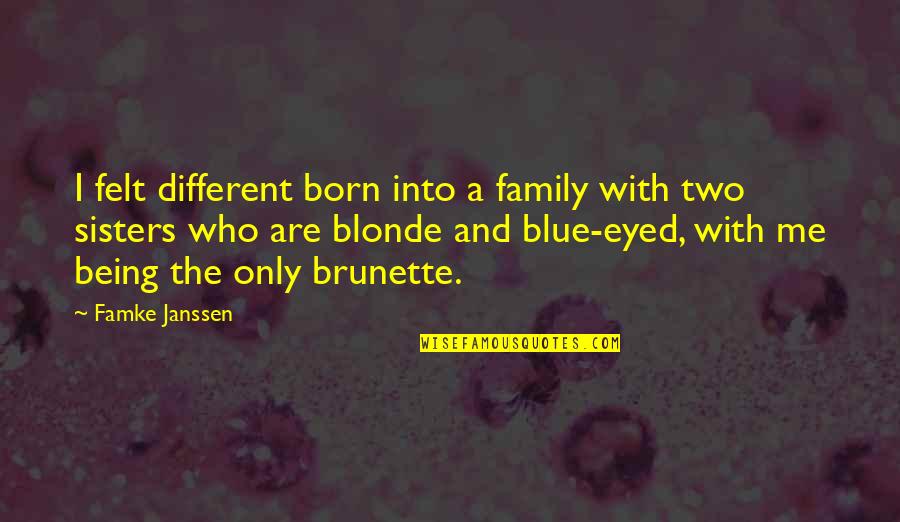 I felt different born into a family with two sisters who are blonde and blue-eyed, with me being the only brunette. —
Famke Janssen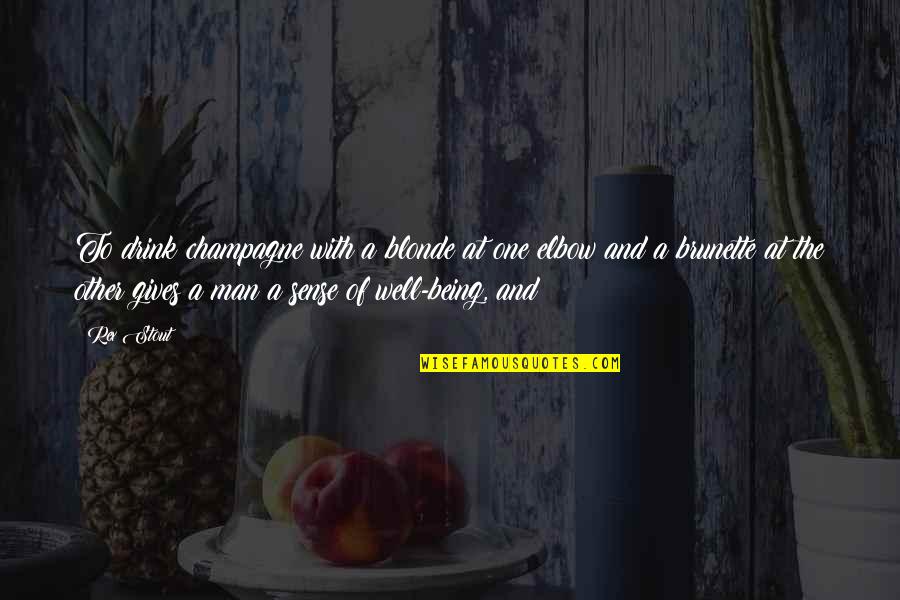 To drink champagne with a blonde at one elbow and a brunette at the other gives a man a sense of well-being, and —
Rex Stout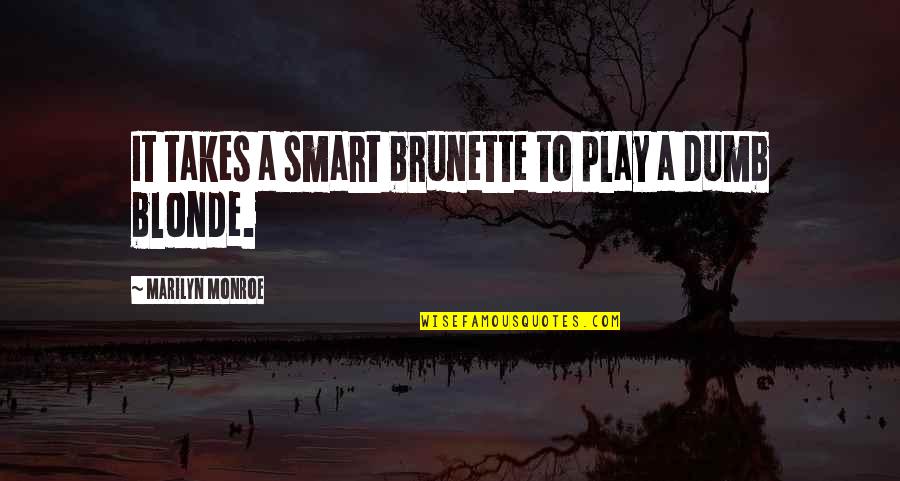 It takes a smart brunette to play a dumb blonde. —
Marilyn Monroe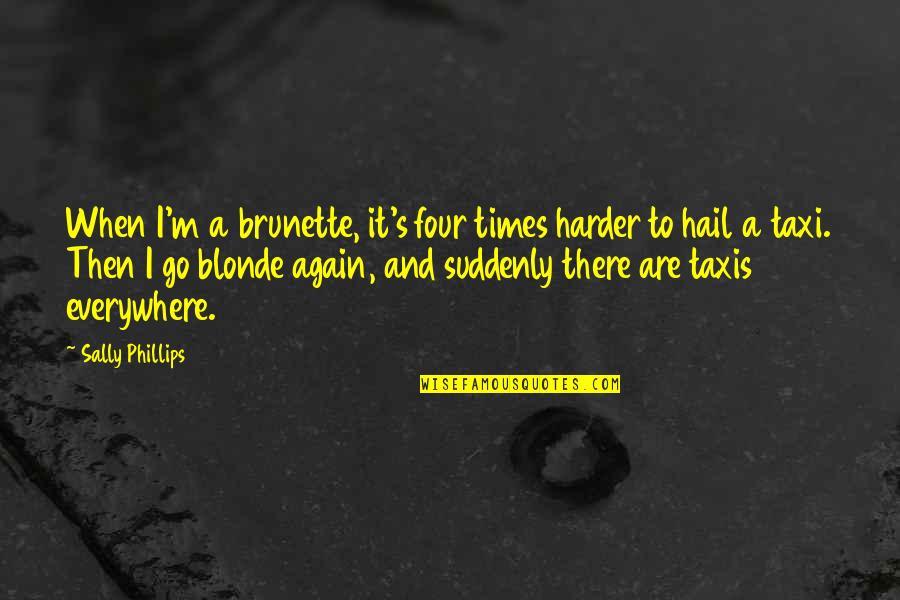 When I'm a brunette, it's four times harder to hail a taxi. Then I go blonde again, and suddenly there are taxis everywhere. —
Sally Phillips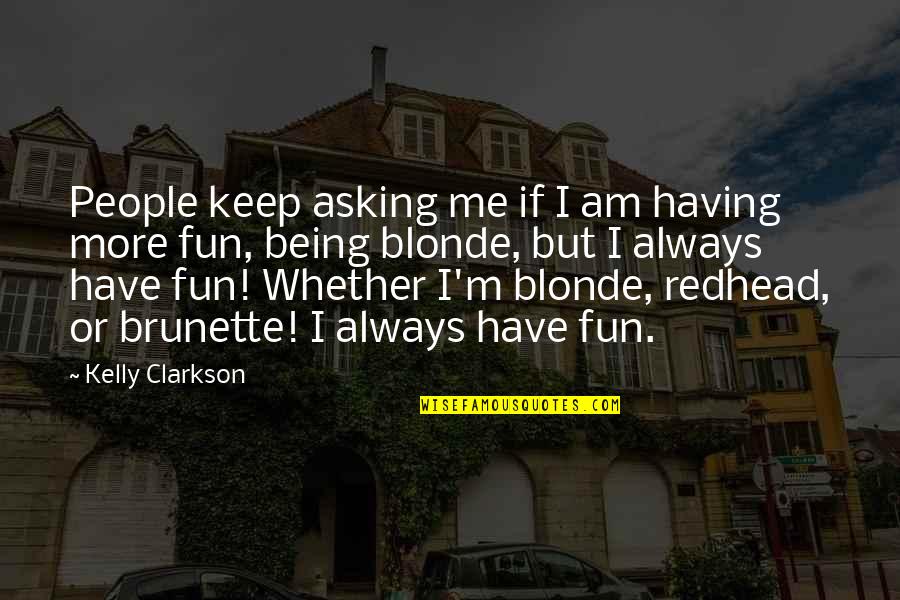 People keep asking me if I am having more fun, being blonde, but I always have fun! Whether I'm blonde, redhead, or brunette! I always have fun. —
Kelly Clarkson