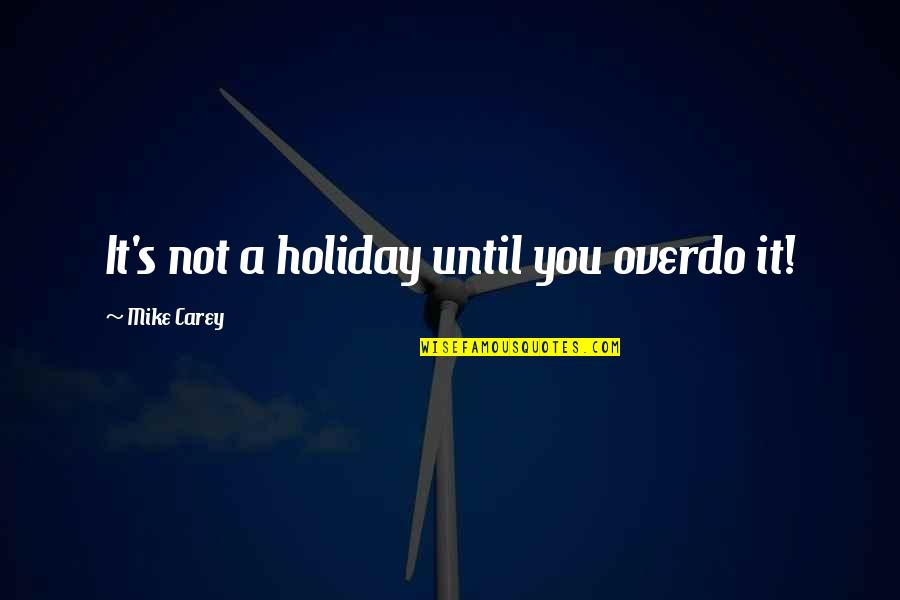 It's not a holiday until you overdo it!
—
Mike Carey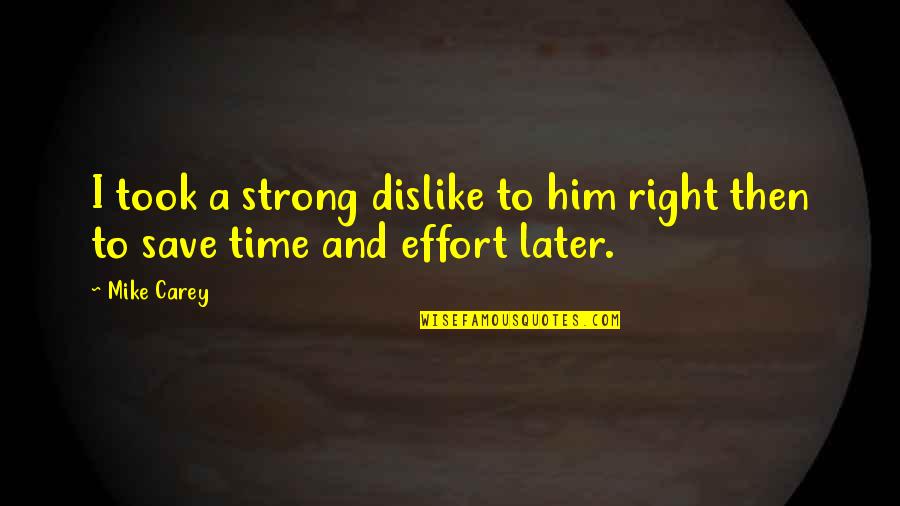 I took a strong dislike to him right then to save time and effort later.
—
Mike Carey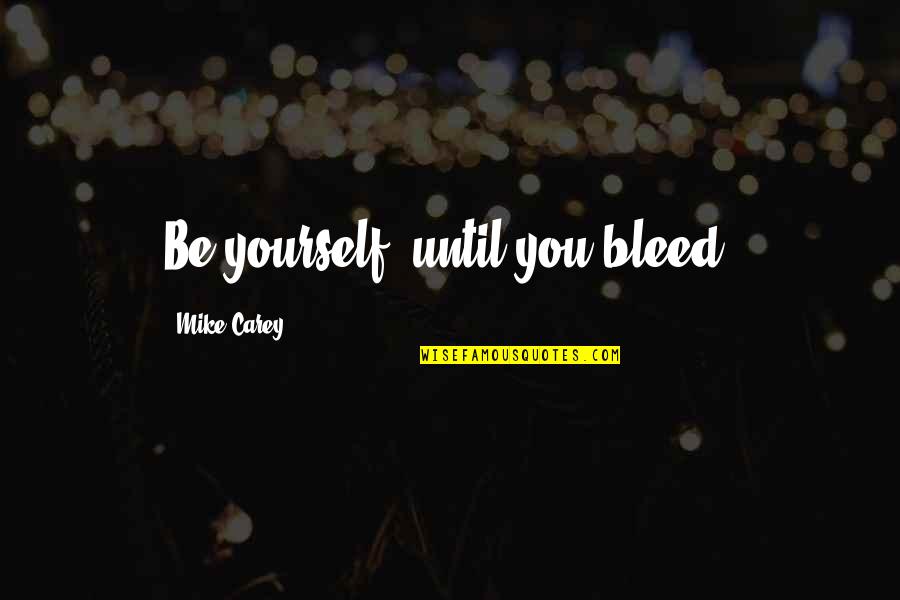 Be yourself, until you bleed.
—
Mike Carey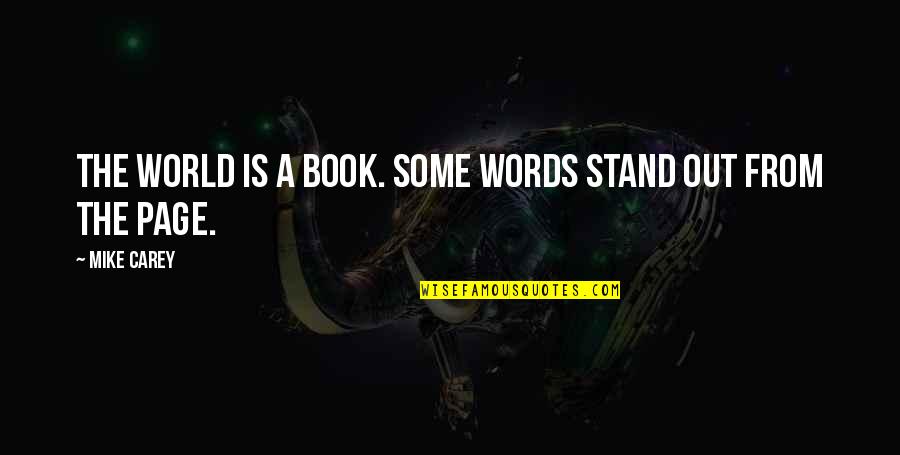 The world is a book. Some words stand out from the page.
—
Mike Carey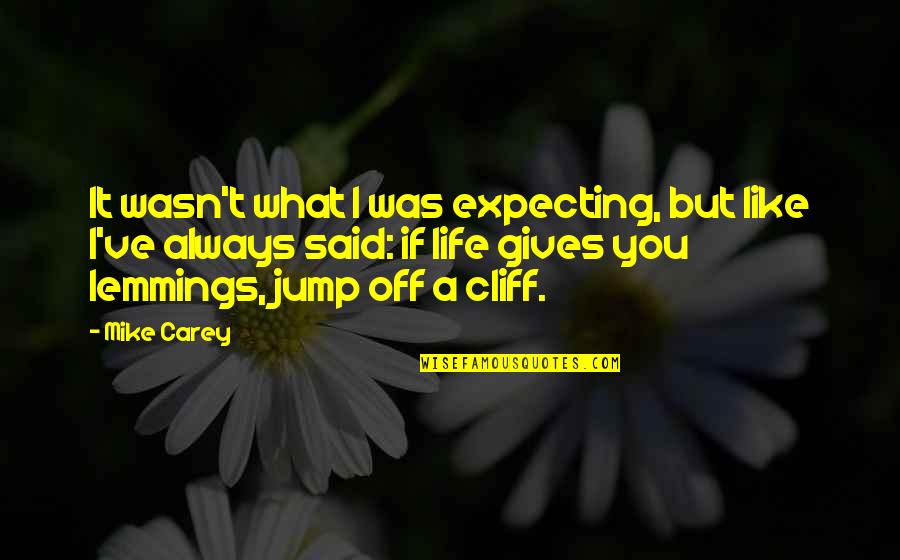 It wasn't what I was expecting, but like I've always said: if life gives you lemmings, jump off a cliff.
—
Mike Carey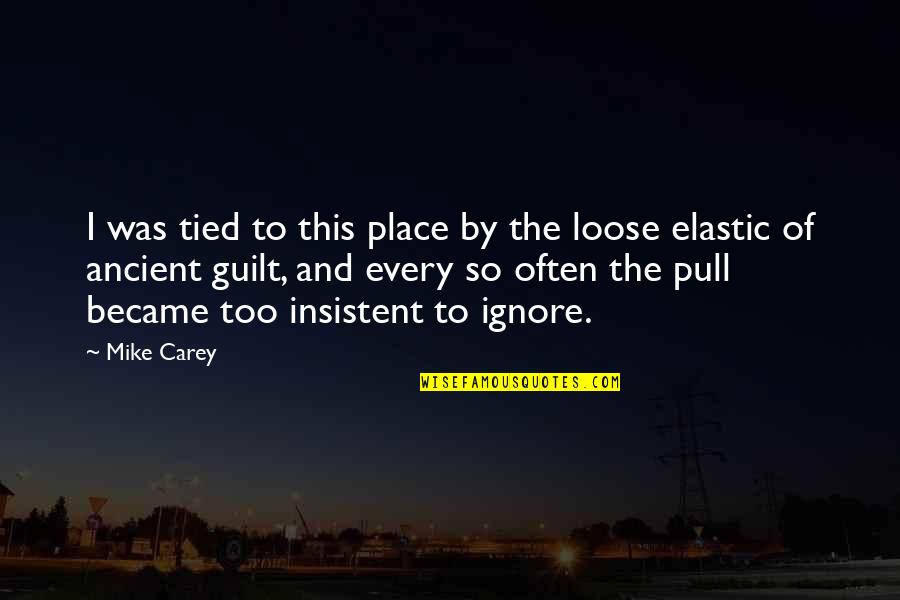 I was tied to this place by the loose elastic of ancient guilt, and every so often the pull became too insistent to ignore.
—
Mike Carey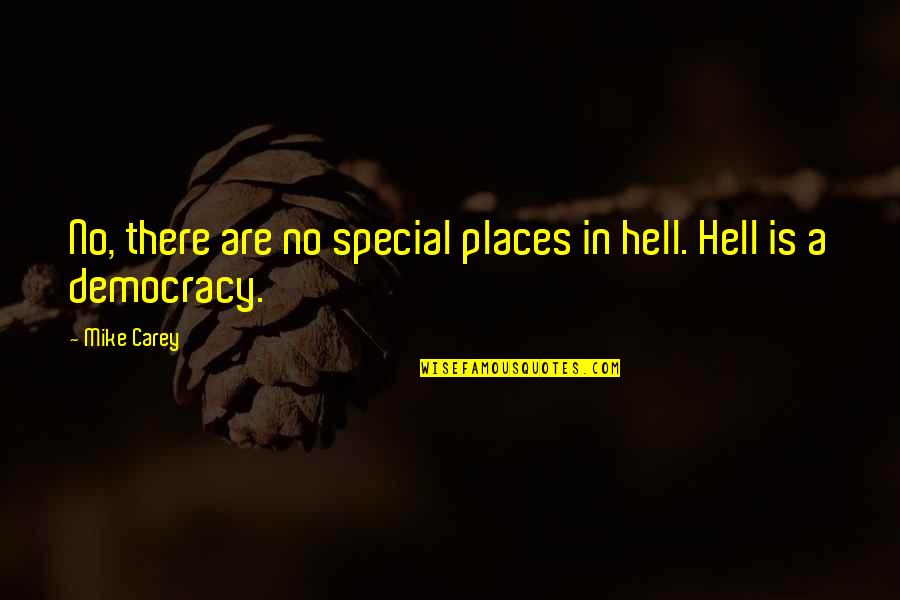 No, there are no special places in hell. Hell is a democracy.
—
Mike Carey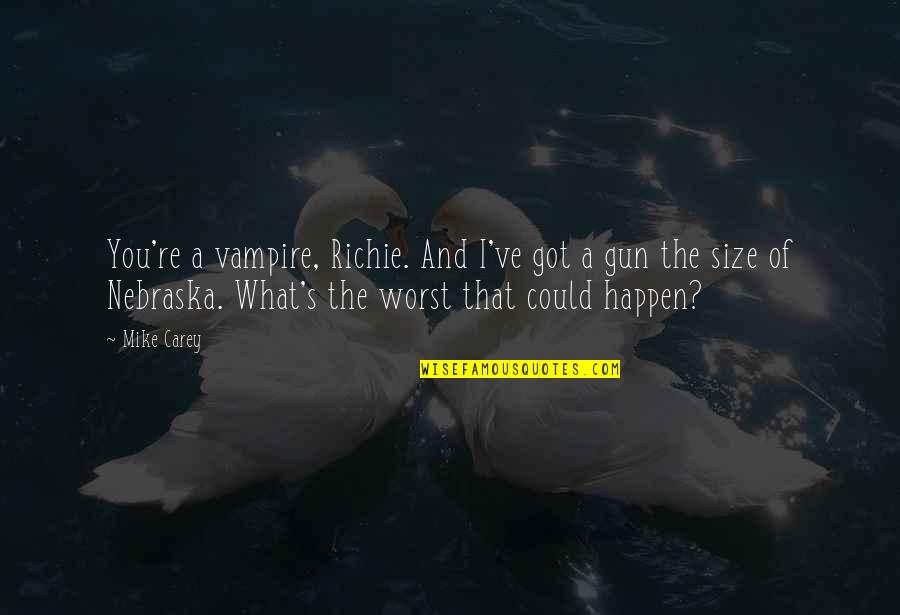 You're a vampire, Richie. And I've got a gun the size of Nebraska. What's the worst that could happen?
—
Mike Carey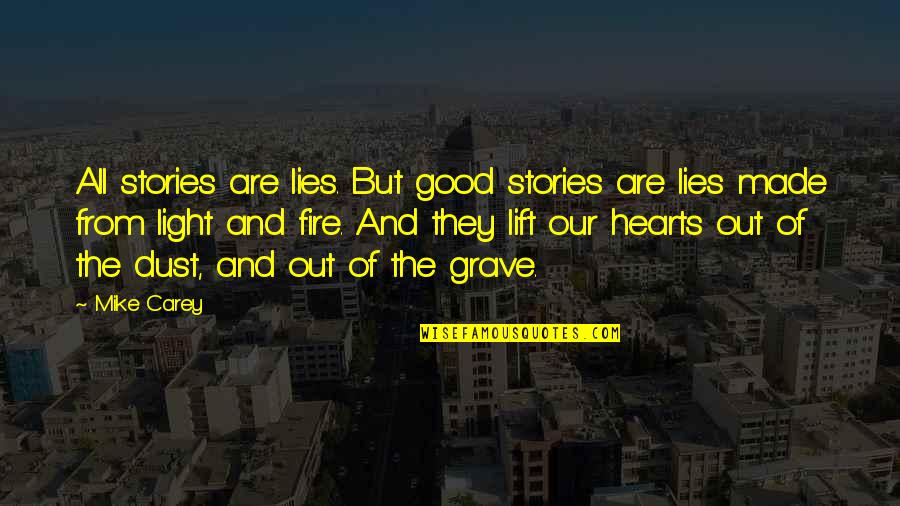 All stories are lies. But good stories are lies made from light and fire. And they lift our hearts out of the dust, and out of the grave. —
Mike Carey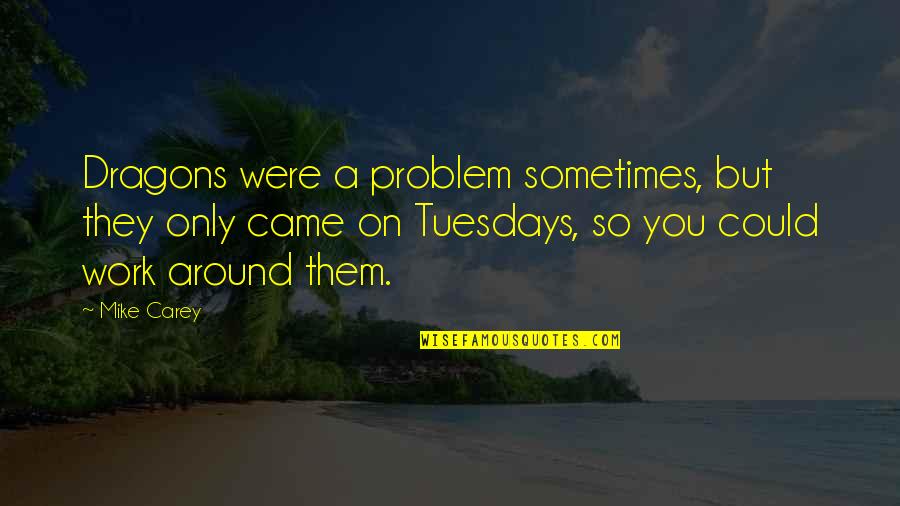 Dragons were a problem sometimes, but they only came on Tuesdays, so you could work around them. —
Mike Carey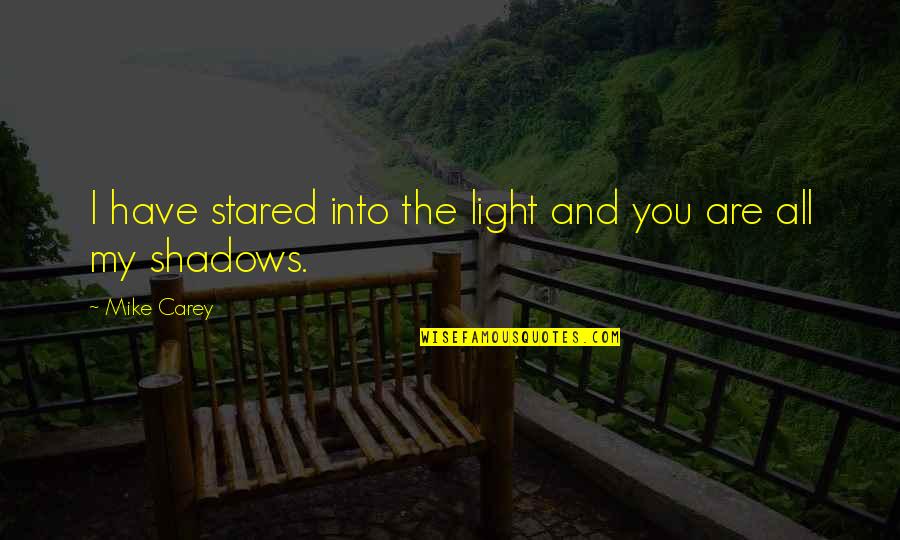 I have stared into the light and you are all my shadows. —
Mike Carey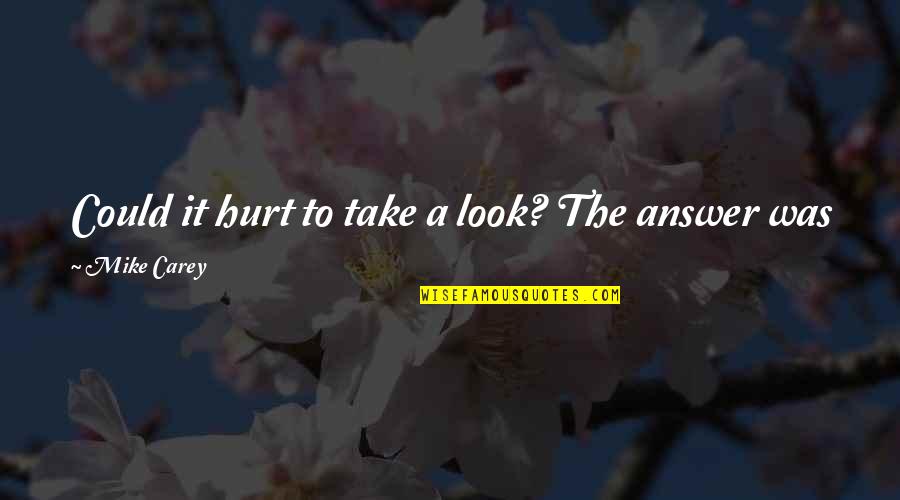 Could it hurt to take a look? The answer was yes, of course. It's always yes. But I went anyway. —
Mike Carey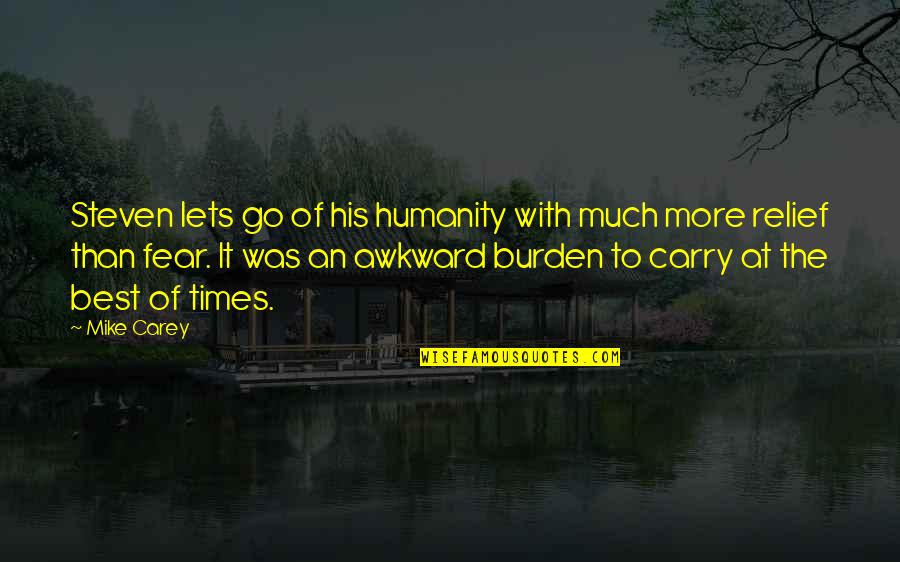 Steven lets go of his humanity with much more relief than fear. It was an awkward burden to carry at the best of times. —
Mike Carey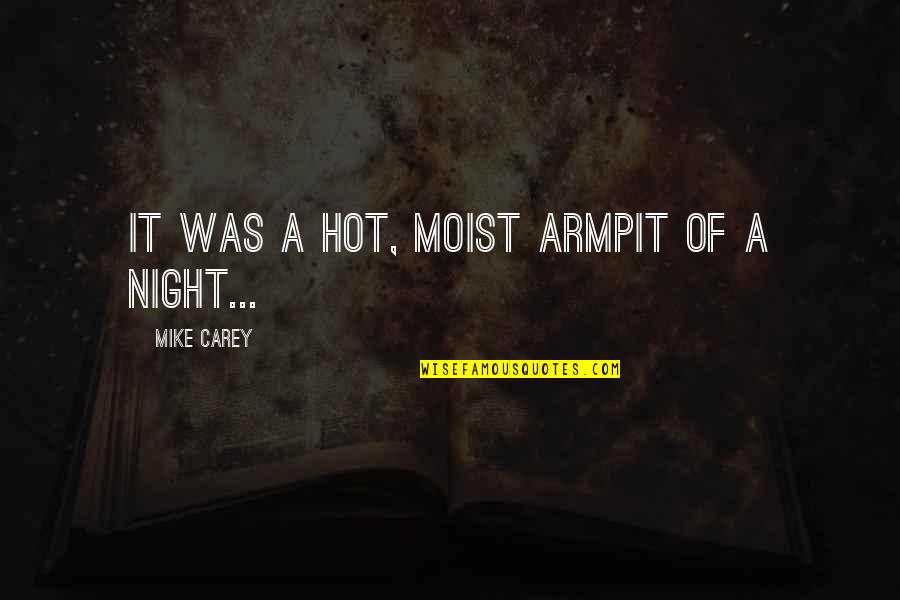 It was a hot, moist armpit of a night... —
Mike Carey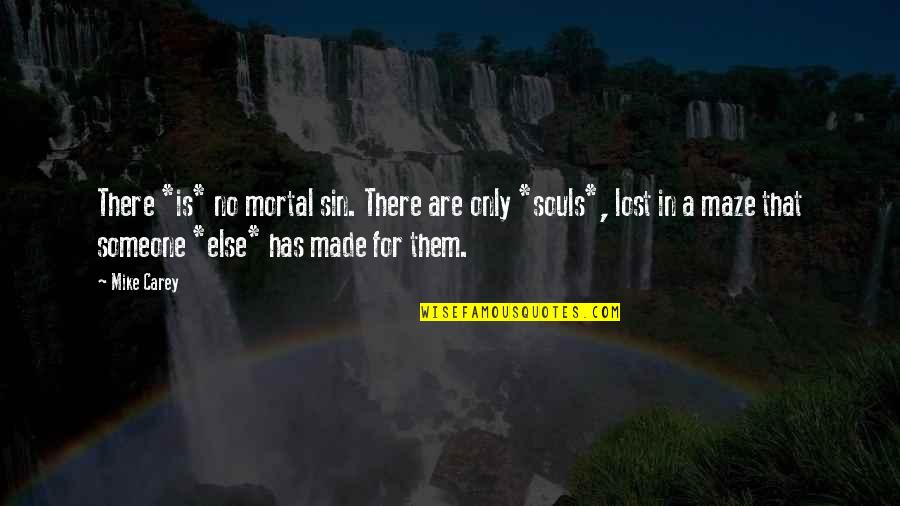 There *is* no mortal sin. There are only *souls*, lost in a maze that someone *else* has made for them. —
Mike Carey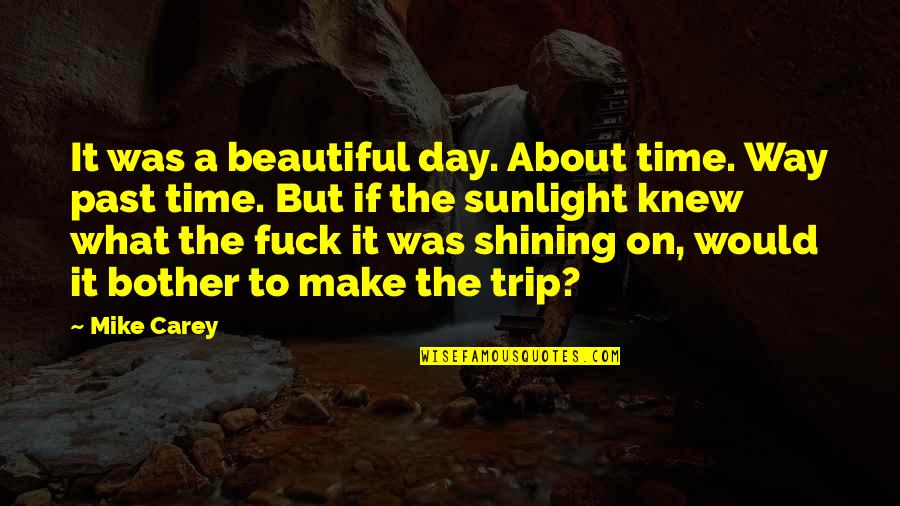 It was a beautiful day. About time. Way past time. But if the sunlight knew what the fuck it was shining on, would it bother to make the trip? —
Mike Carey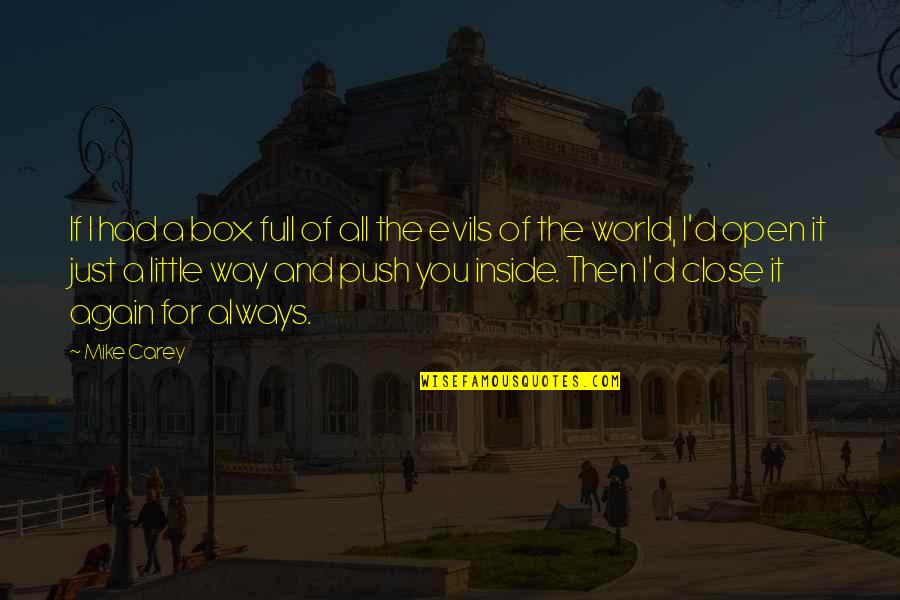 If I had a box full of all the evils of the world, I'd open it just a little way and push you inside. Then I'd close it again for always. —
Mike Carey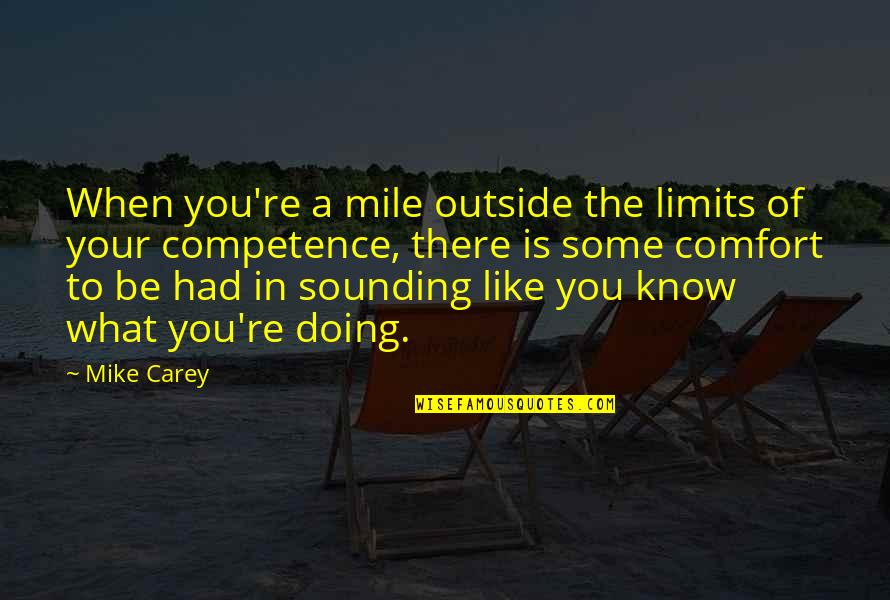 When you're a mile outside the limits of your competence, there is some comfort to be had in sounding like you know what you're doing. —
Mike Carey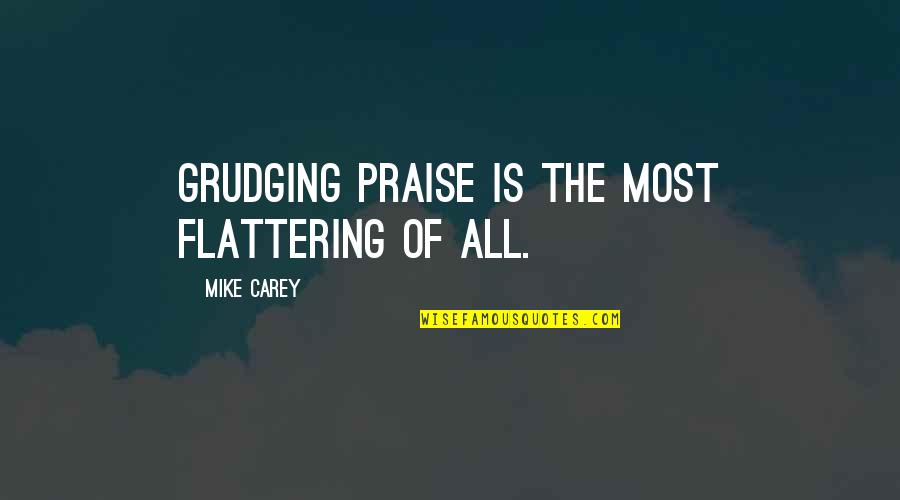 Grudging praise is the most flattering of all. —
Mike Carey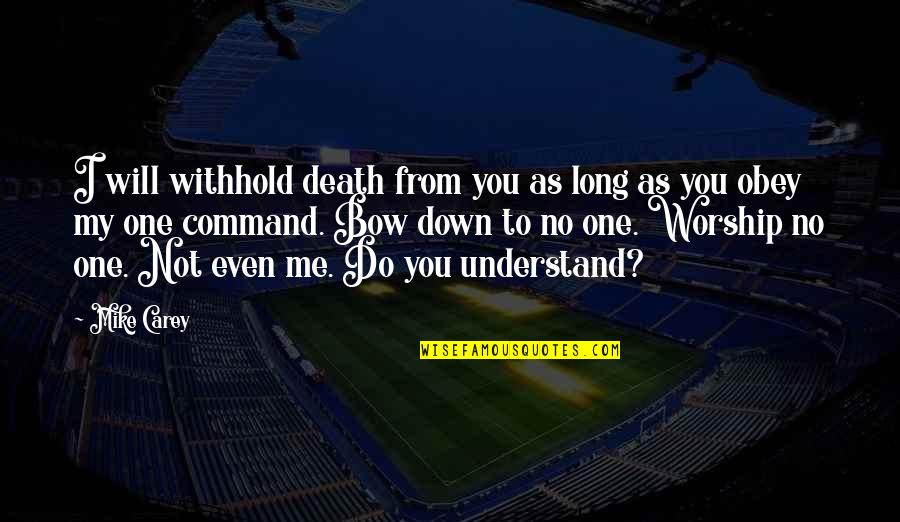 I will withhold death from you as long as you obey my one command. Bow down to no one. Worship no one. Not even me. Do you understand? —
Mike Carey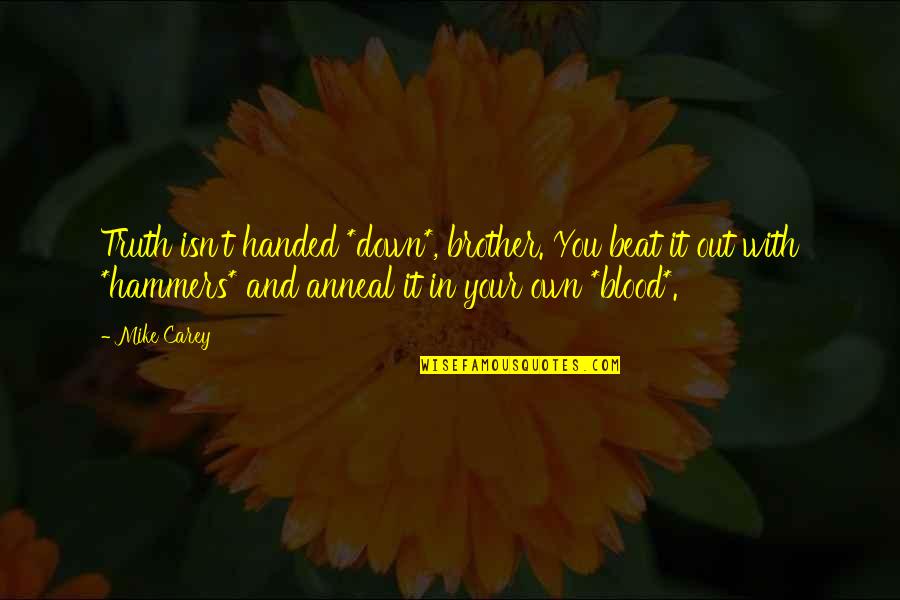 Truth isn't handed *down*, brother. You beat it out with *hammers* and anneal it in your own *blood*. —
Mike Carey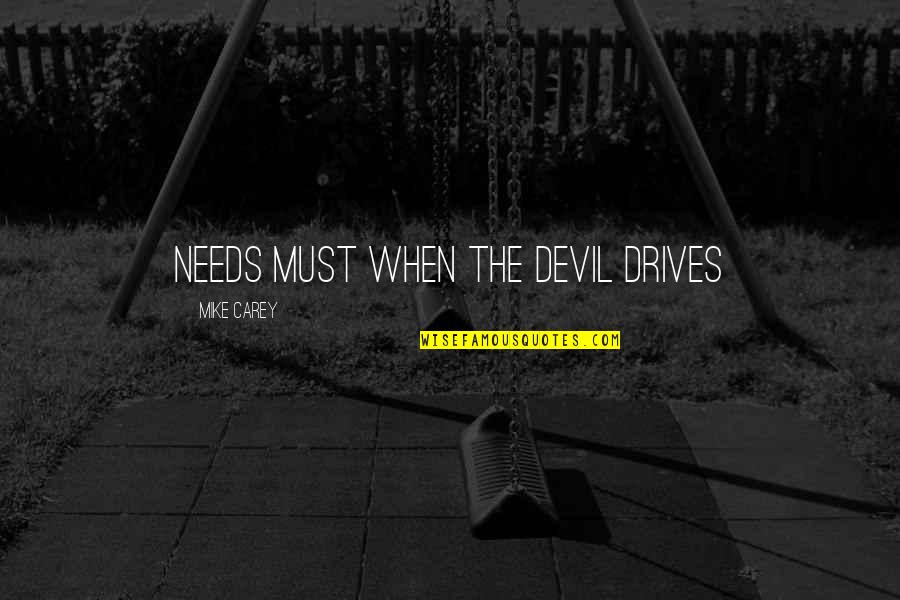 needs must when the devil drives —
Mike Carey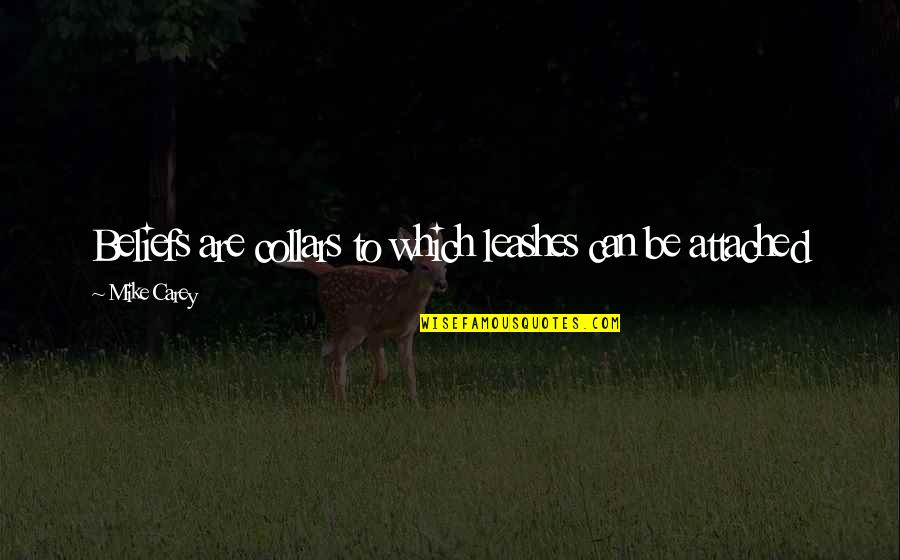 Beliefs are collars to which leashes can be attached —
Mike Carey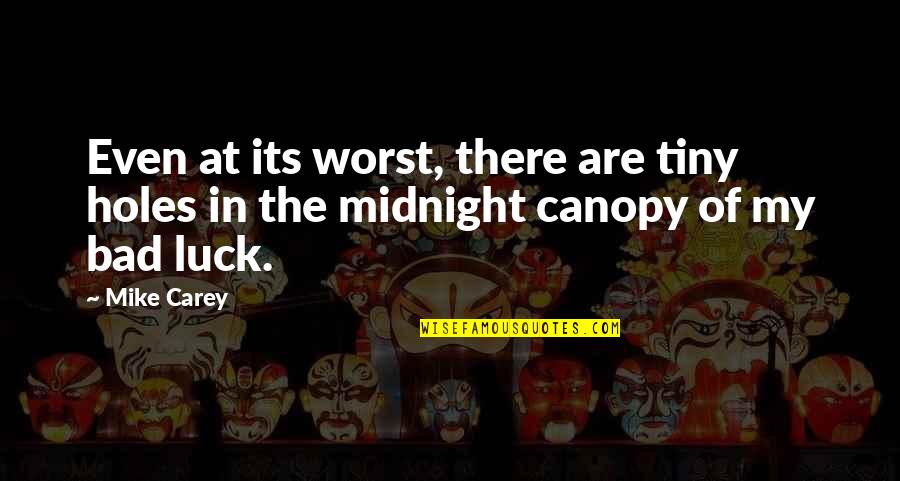 Even at its worst, there are tiny holes in the midnight canopy of my bad luck. —
Mike Carey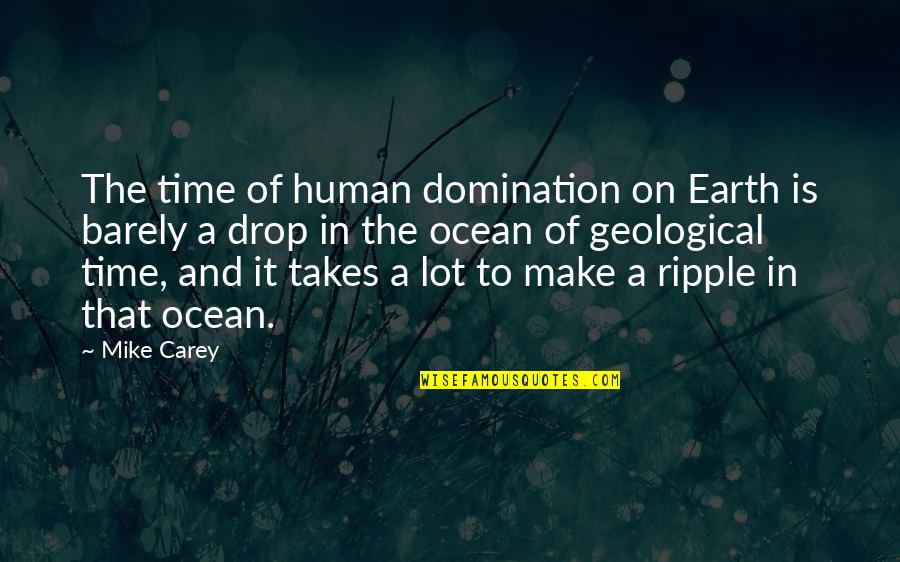 The time of human domination on Earth is barely a drop in the ocean of geological time, and it takes a lot to make a ripple in that ocean. —
Mike Carey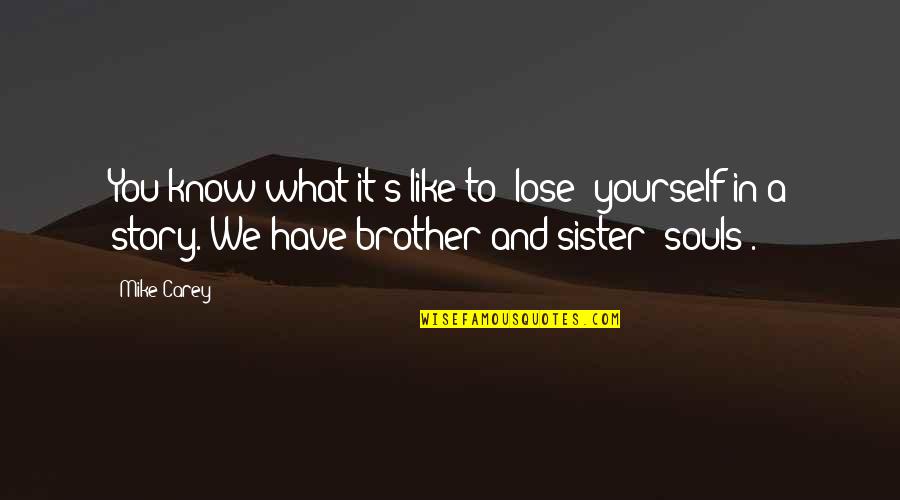 You know what it's like to *lose* yourself in a story. We have brother and sister *souls*. —
Mike Carey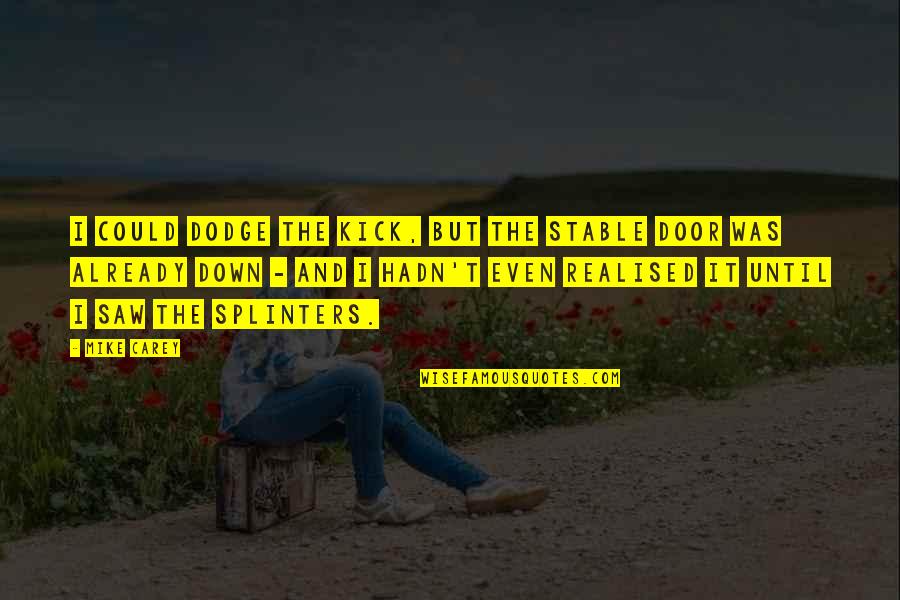 I could dodge the kick, but the stable door was already down - and I hadn't even realised it until I saw the splinters. —
Mike Carey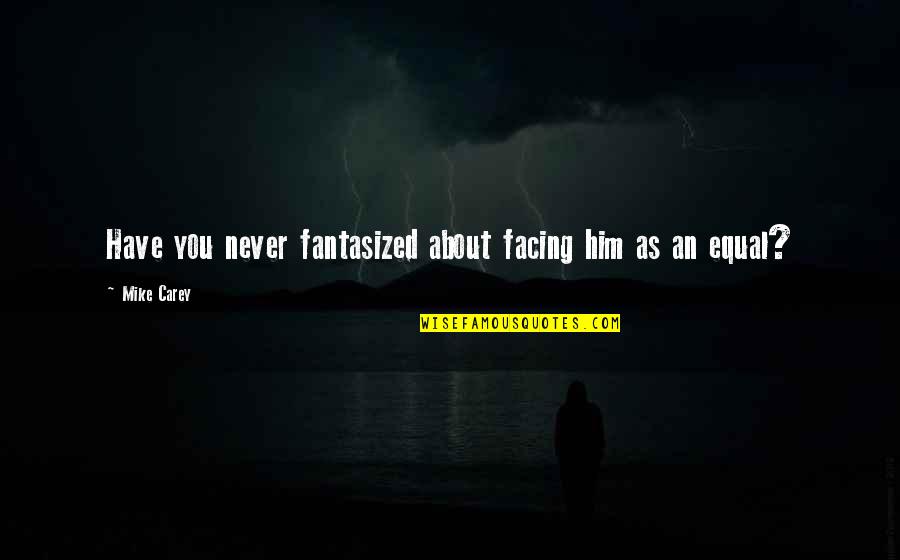 Have you never fantasized about facing him as an equal? —
Mike Carey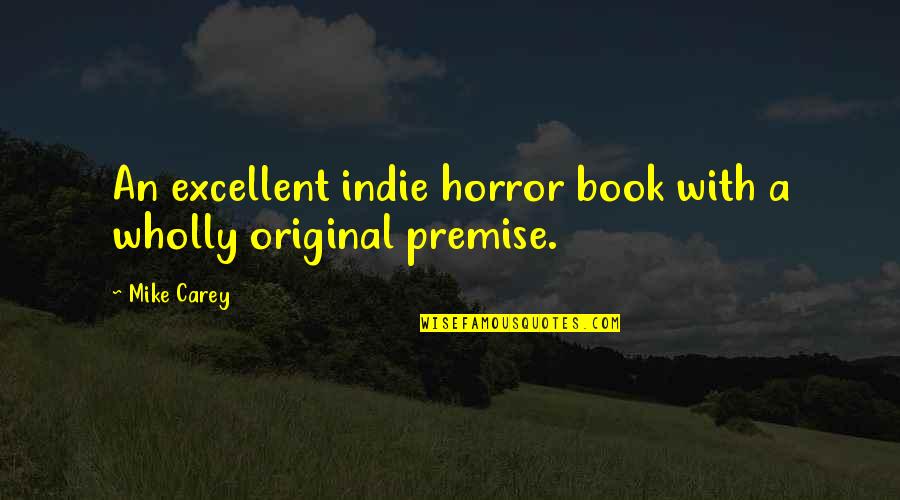 An excellent indie horror book with a wholly original premise. —
Mike Carey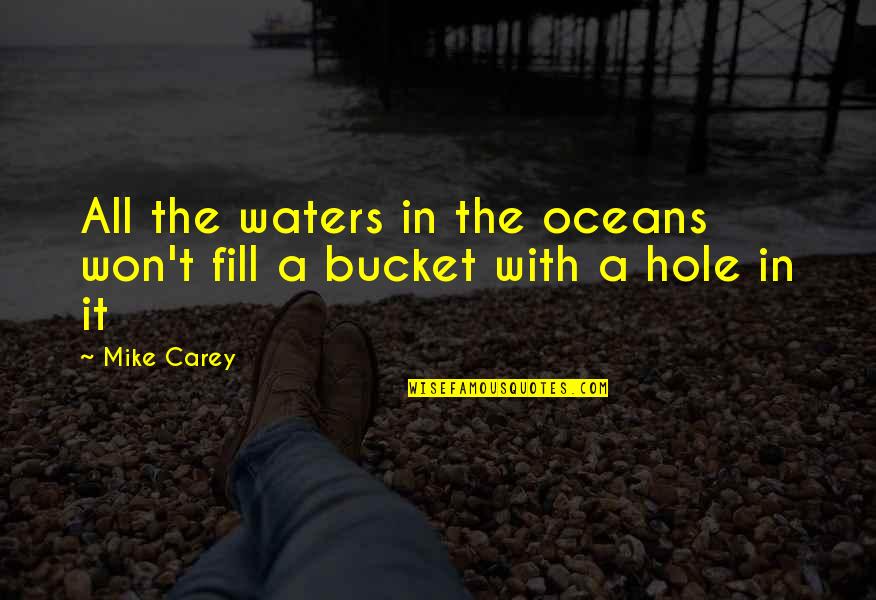 All the waters in the oceans won't fill a bucket with a hole in it —
Mike Carey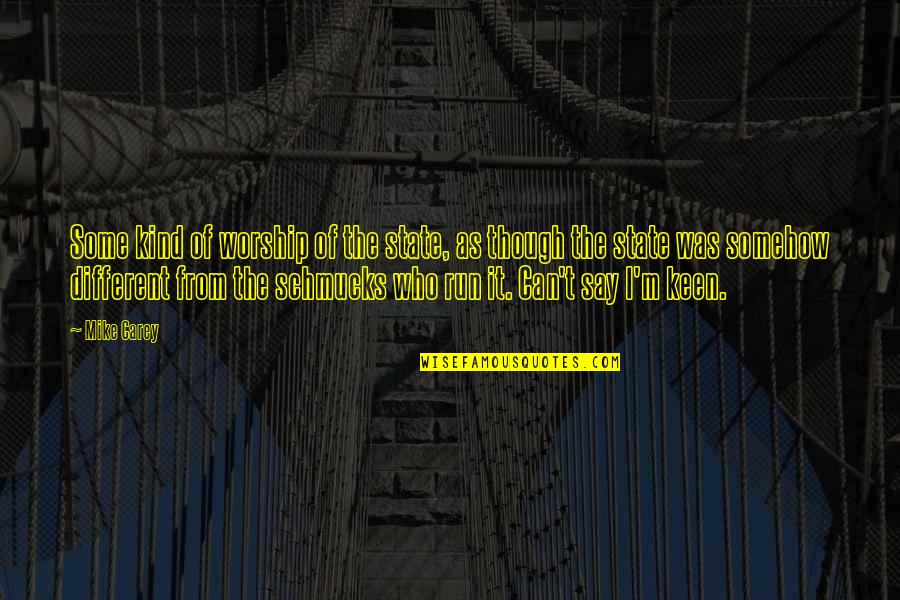 Some kind of worship of the state, as though the state was somehow different from the schmucks who run it. Can't say I'm keen. —
Mike Carey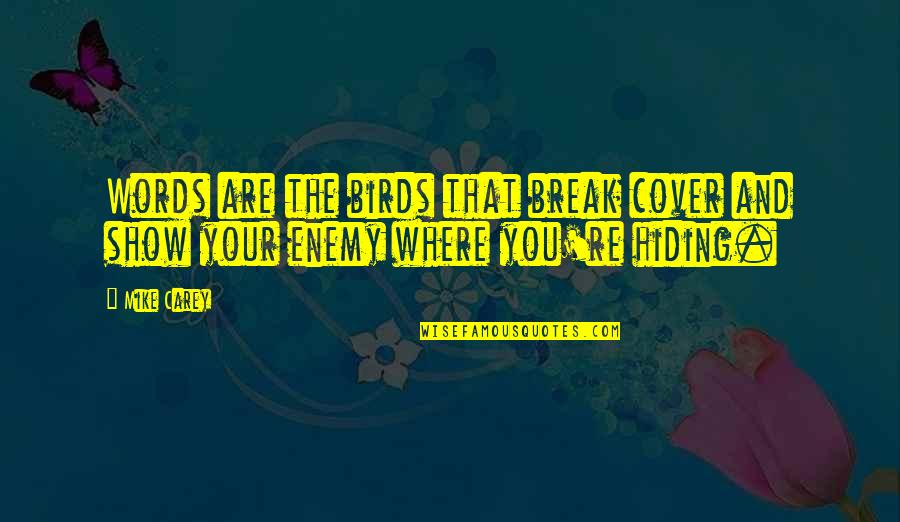 Words are the birds that break cover and show your enemy where you're hiding. —
Mike Carey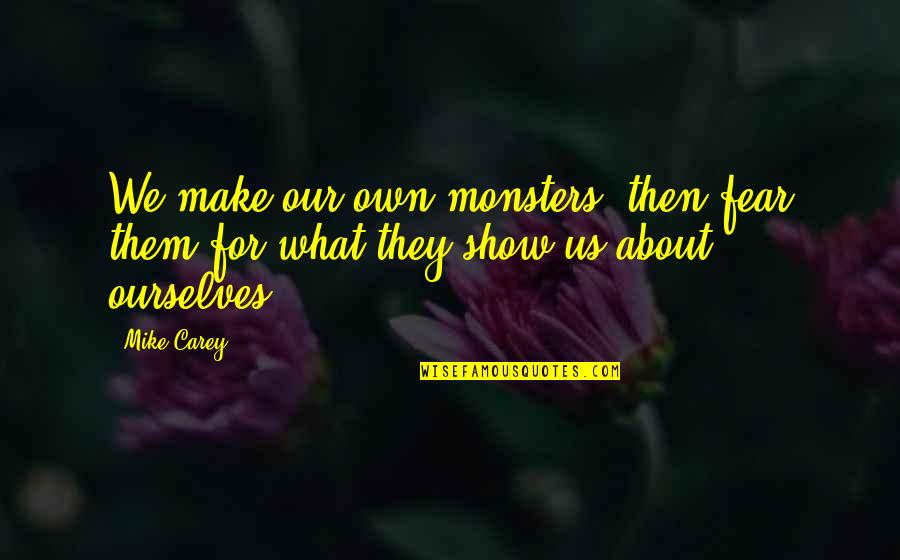 We make our own monsters, then fear them for what they show us about ourselves. —
Mike Carey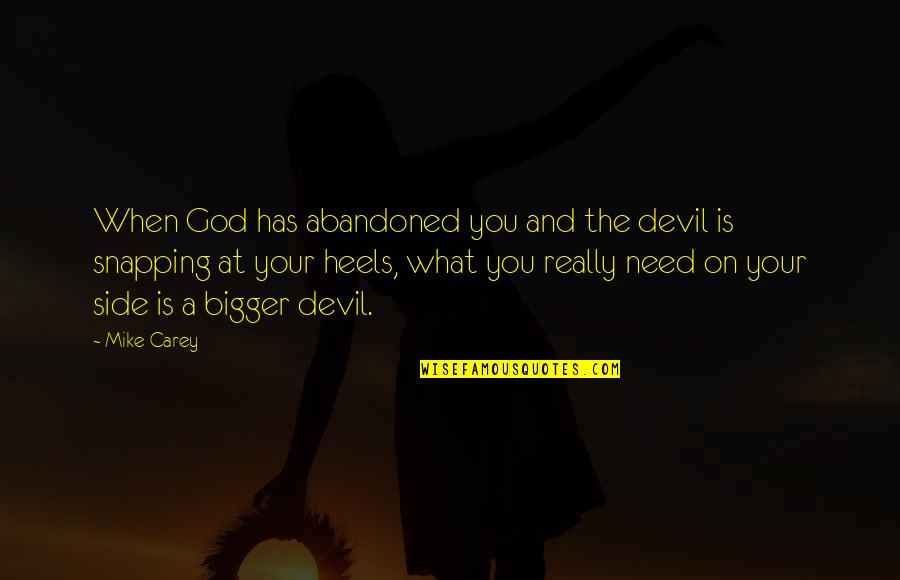 When God has abandoned you and the devil is snapping at your heels, what you really need on your side is a bigger devil. —
Mike Carey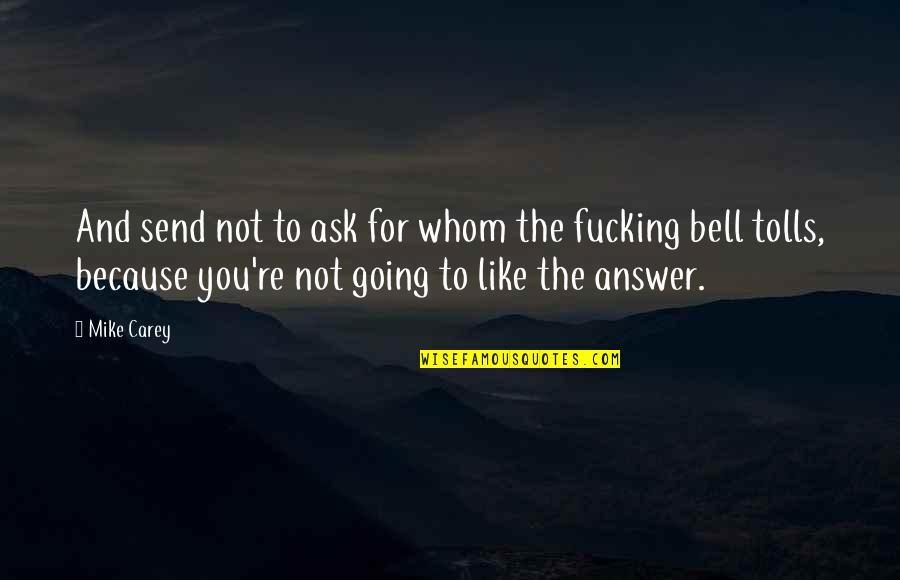 And send not to ask for whom the fucking bell tolls, because you're not going to like the answer. —
Mike Carey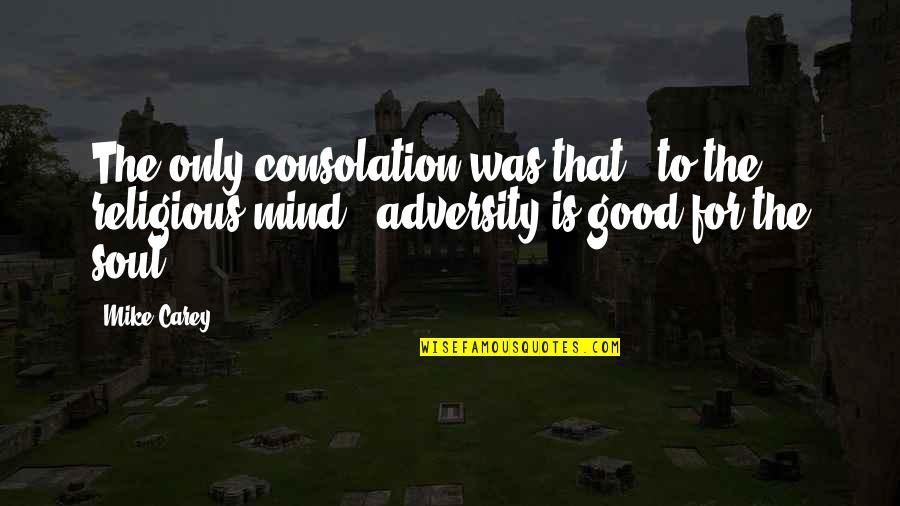 The only consolation was that - to the religious mind - adversity is good for the soul. —
Mike Carey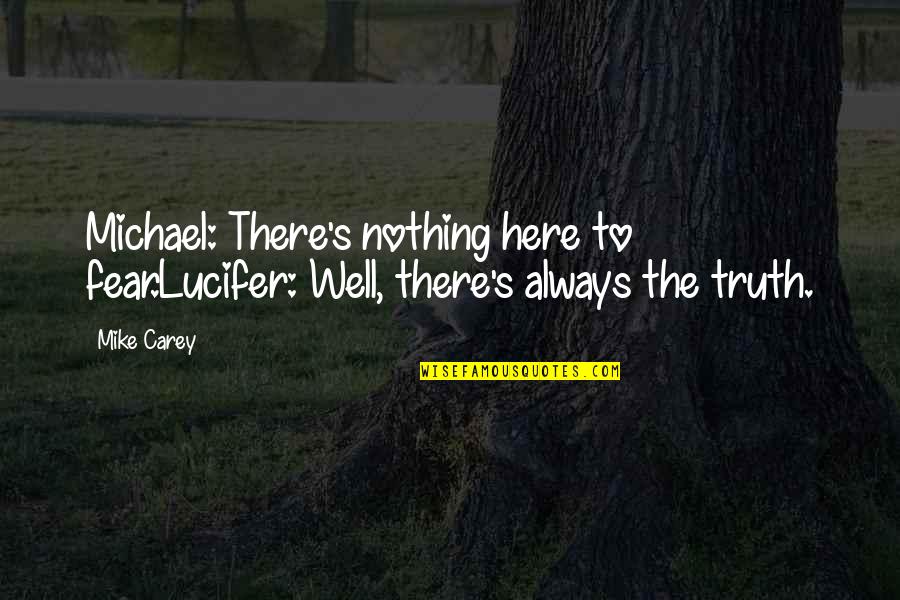 Michael: There's nothing here to fear.
Lucifer: Well, there's always the truth. —
Mike Carey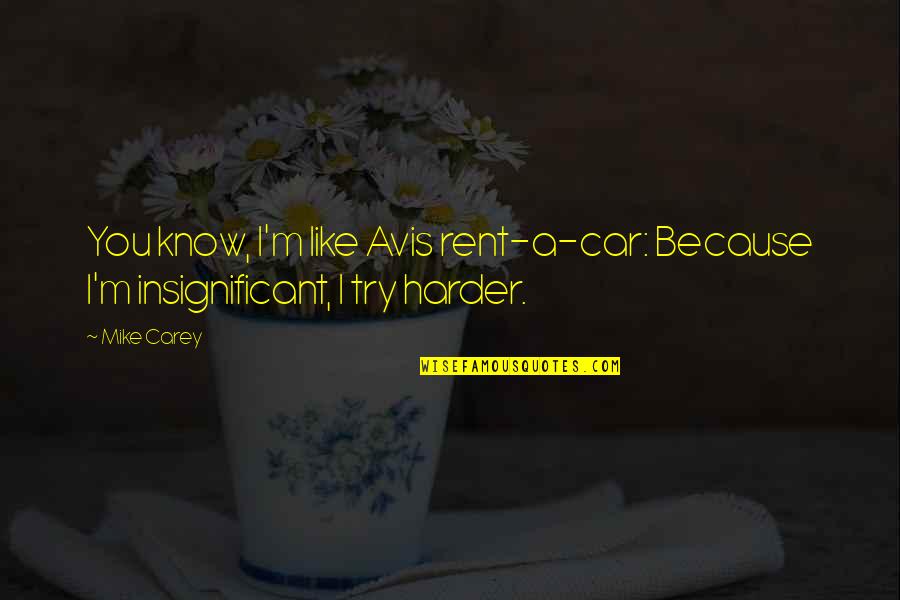 You know, I'm like Avis rent-a-car: Because I'm insignificant, I try harder. —
Mike Carey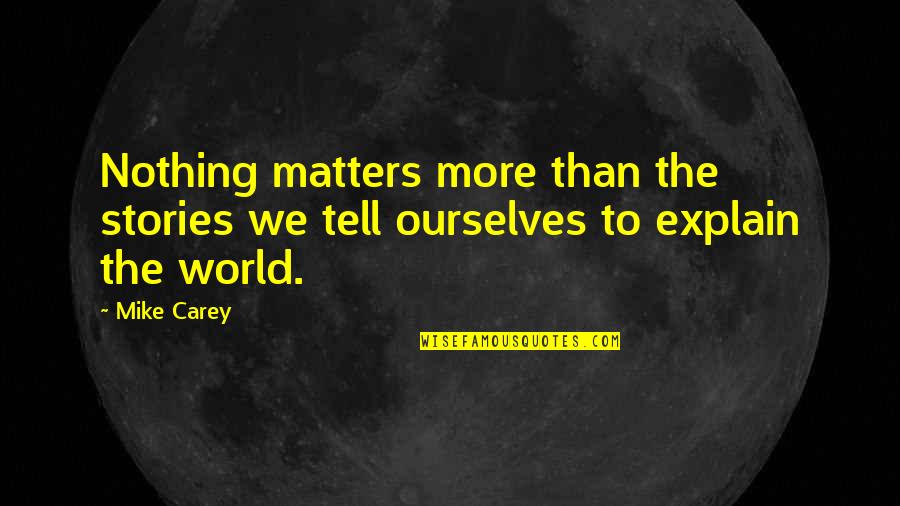 Nothing matters more than the stories we tell ourselves to explain the world. —
Mike Carey