Easy To Say I Love You Quotes
Collection of top 17 famous quotes about Easy To Say I Love You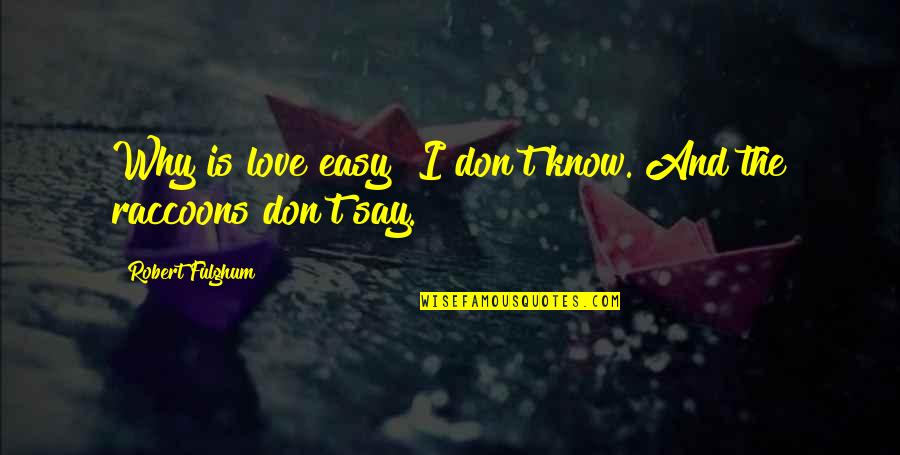 Why is love easy? I don't know. And the raccoons don't say.
—
Robert Fulghum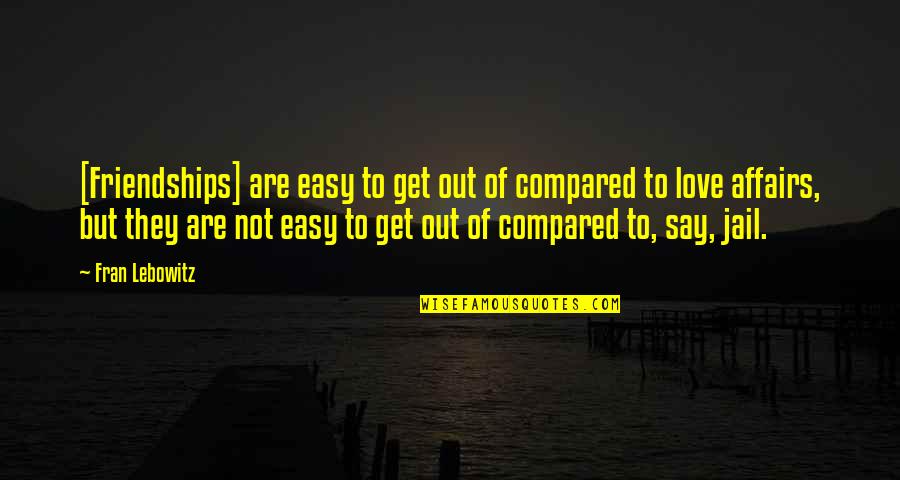 [Friendships] are easy to get out of compared to love affairs, but they are not easy to get out of compared to, say, jail.
—
Fran Lebowitz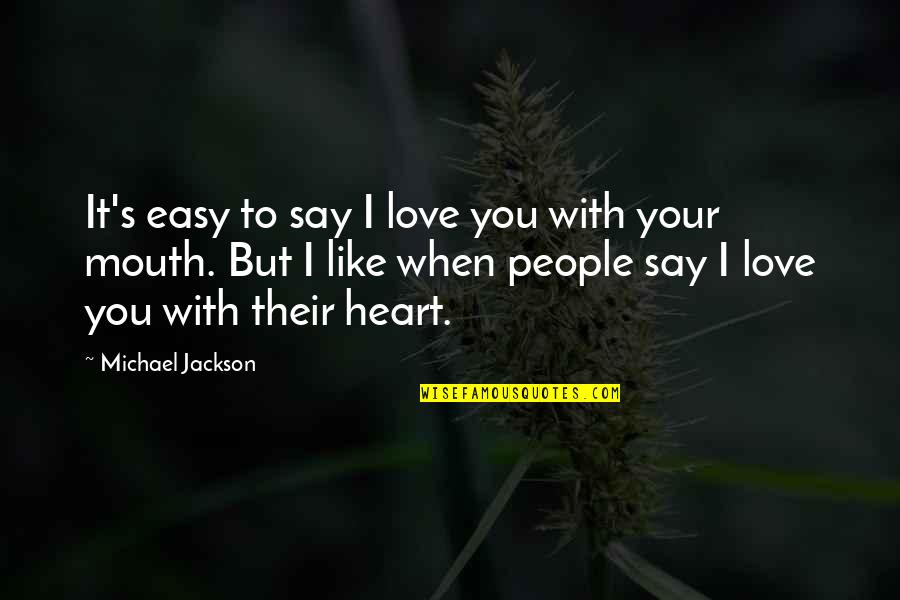 It's easy to say I love you with your mouth. But I like when people say I love you with their heart. —
Michael Jackson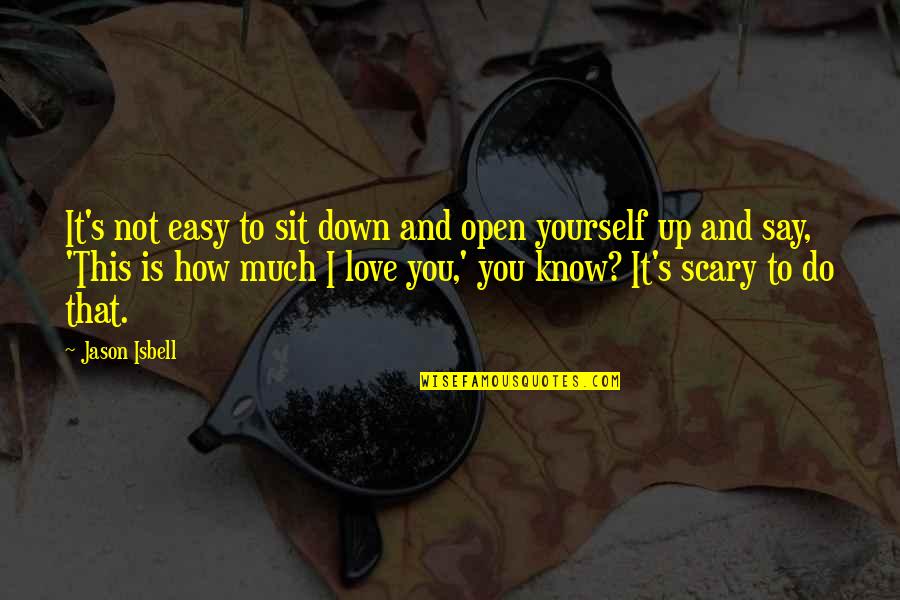 It's not easy to sit down and open yourself up and say, 'This is how much I love you,' you know? It's scary to do that. —
Jason Isbell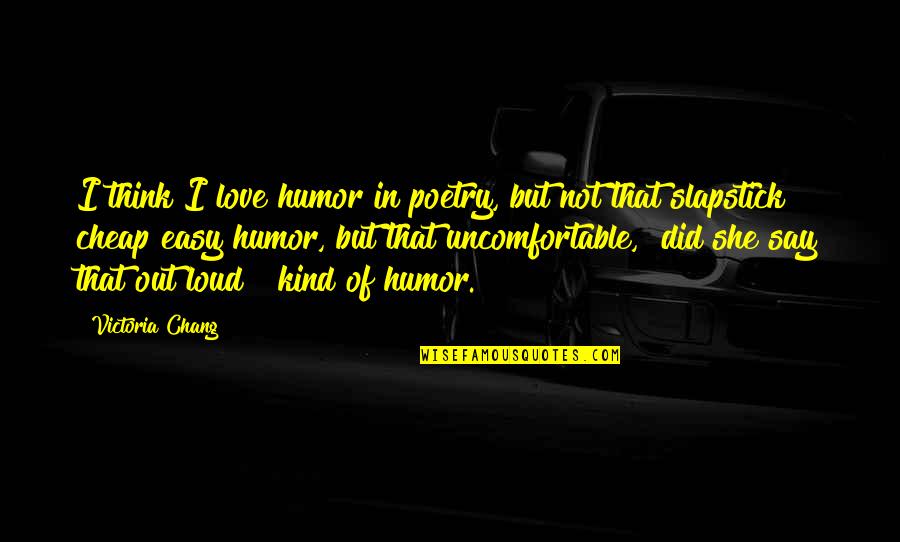 I think I love humor in poetry, but not that slapstick cheap easy humor, but that uncomfortable, "did she say that out loud?" kind of humor. —
Victoria Chang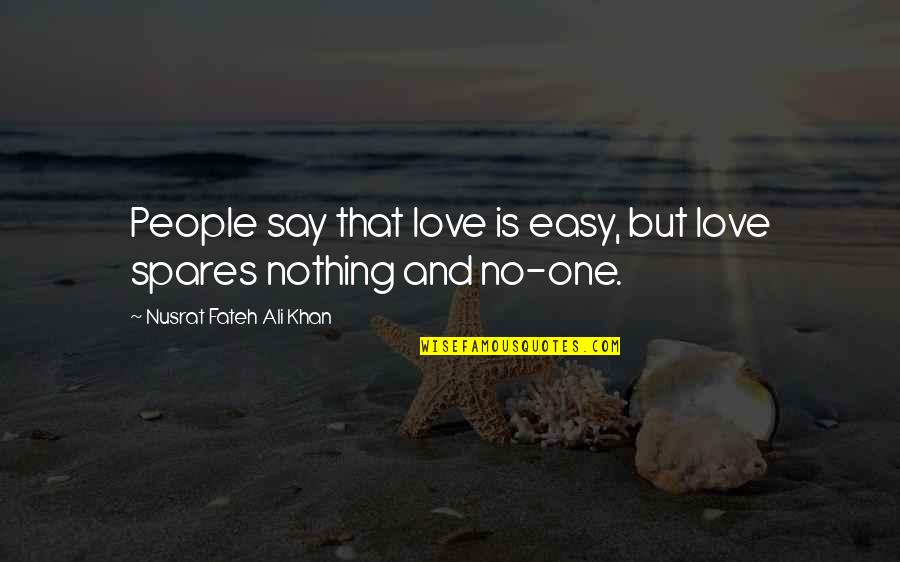 People say that love is easy, but love spares nothing and no-one. —
Nusrat Fateh Ali Khan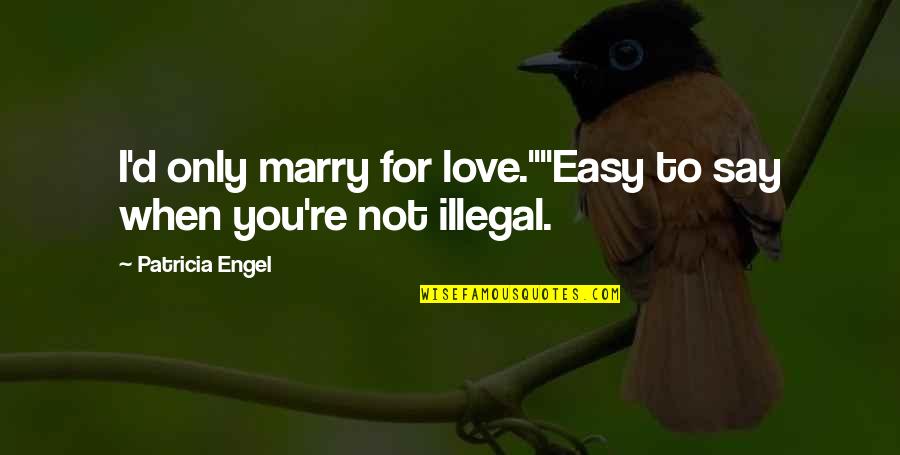 I'd only marry for love."
"Easy to say when you're not illegal. —
Patricia Engel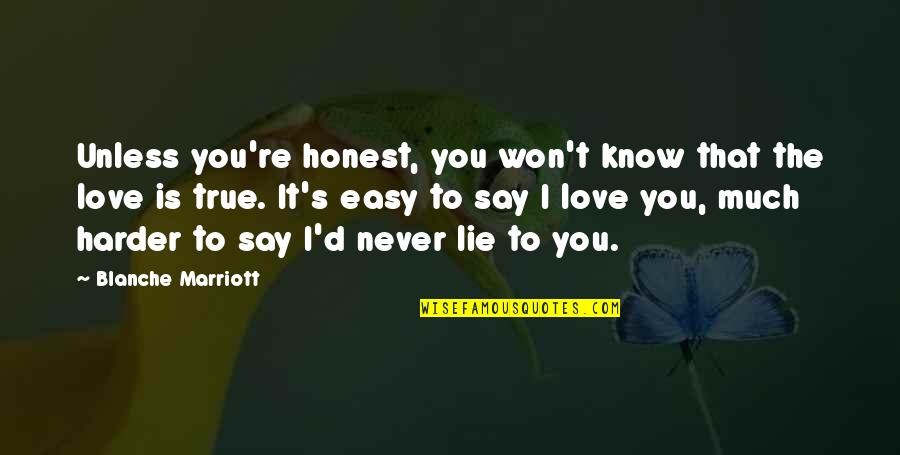 Unless you're honest, you won't know that the love is true. It's easy to say I love you, much harder to say I'd never lie to you. —
Blanche Marriott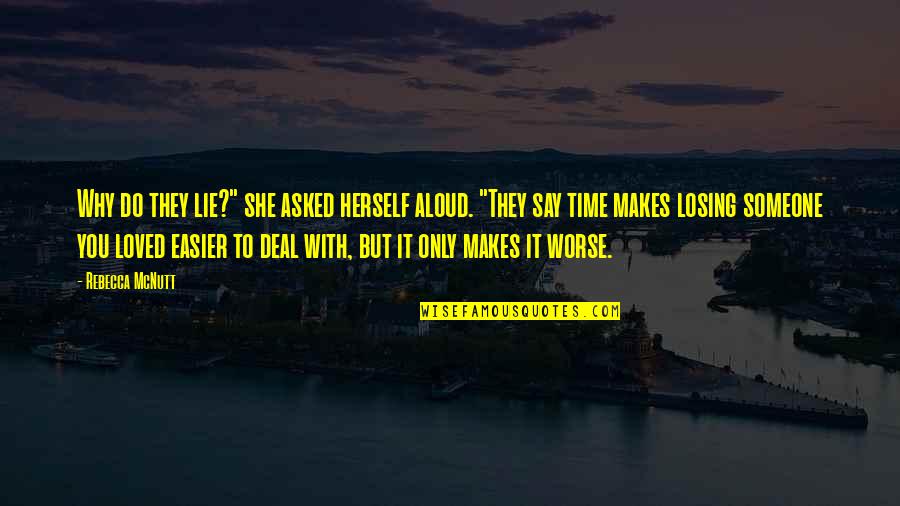 Why do they lie?" she asked herself aloud. "They say time makes losing someone you loved easier to deal with, but it only makes it worse. —
Rebecca McNutt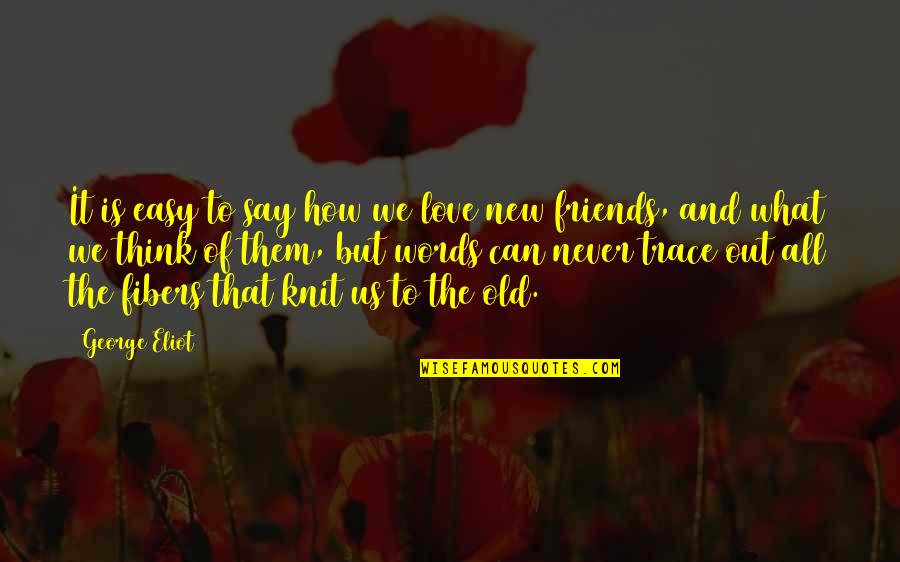 It is easy to say how we love new friends, and what we think of them, but words can never trace out all the fibers that knit us to the old. —
George Eliot
It is easy to say, "Jesus loves you." It is much more difficult to show someone the love of Jesus. —
Dillon Burroughs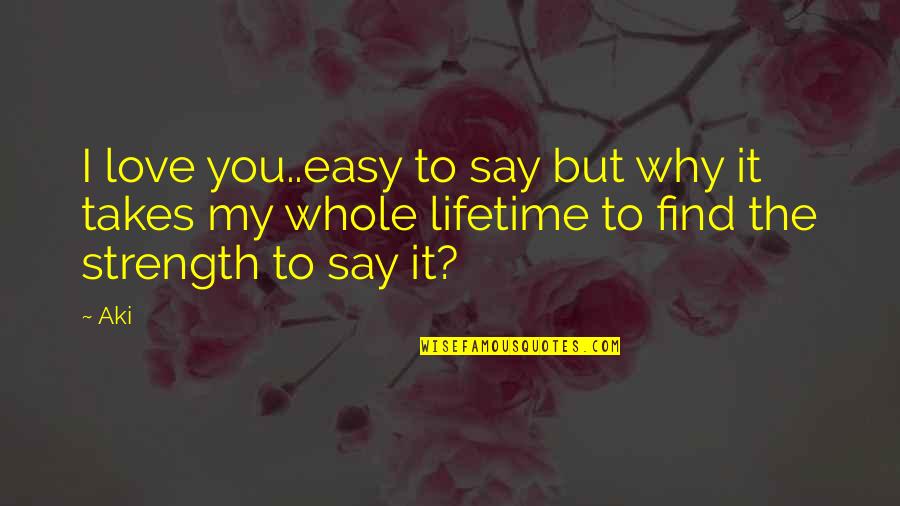 I love you..easy to say but why it takes my whole lifetime to find the strength to say it? —
Aki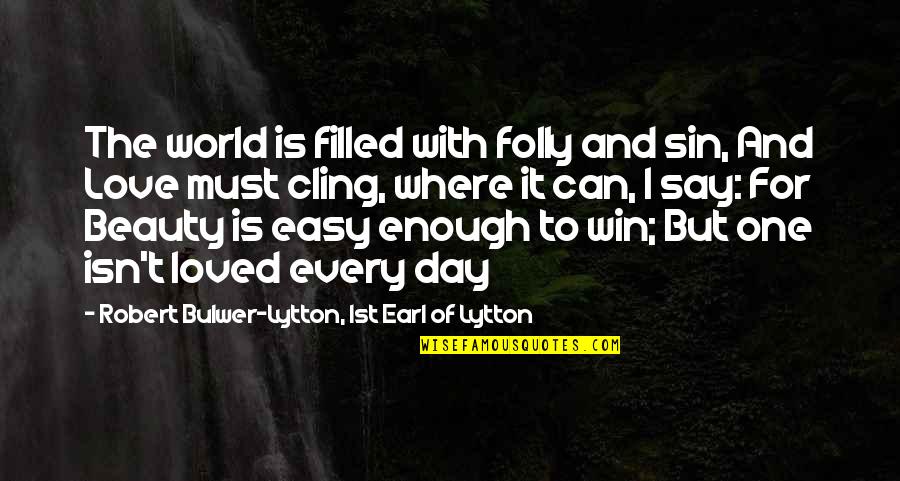 The world is filled with folly and sin, And Love must cling, where it can, I say: For Beauty is easy enough to win; But one isn't loved every day —
Robert Bulwer-Lytton, 1st Earl Of Lytton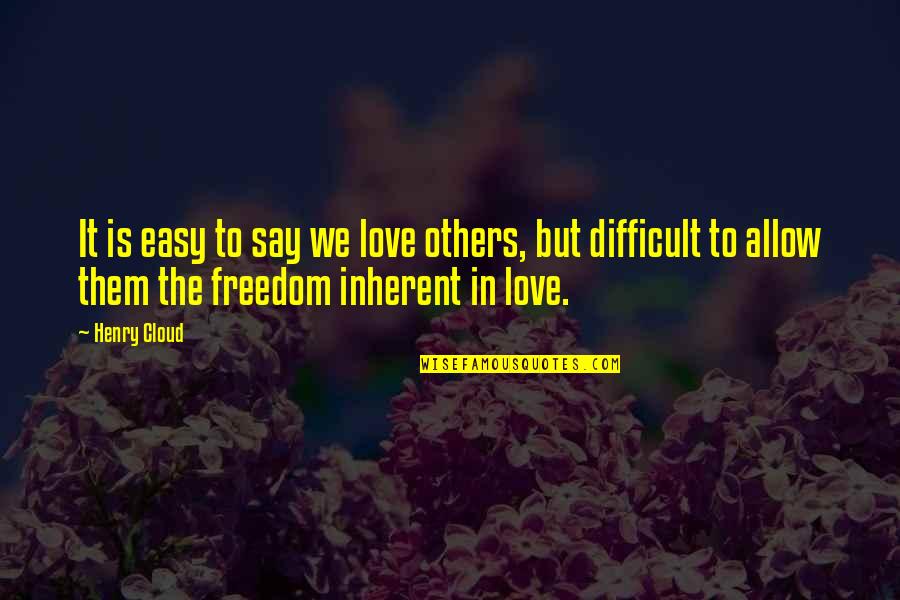 It is easy to say we love others, but difficult to allow them the freedom inherent in love. —
Henry Cloud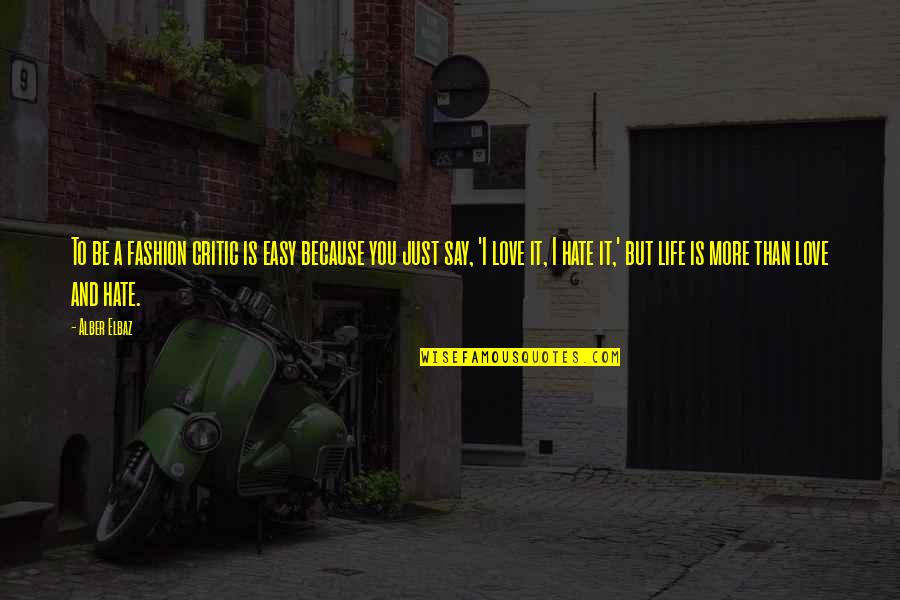 To be a fashion critic is easy because you just say, 'I love it, I hate it,' but life is more than love and hate. —
Alber Elbaz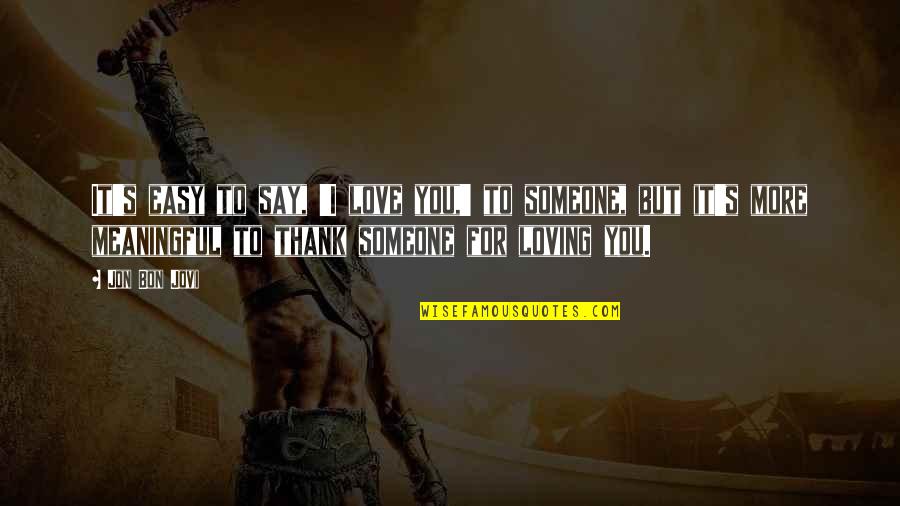 It's easy to say, 'I love you,' to someone, but it's more meaningful to thank someone for loving you. —
Jon Bon Jovi