Sisters Love Quotes
Collection of top 58 famous quotes about Sisters Love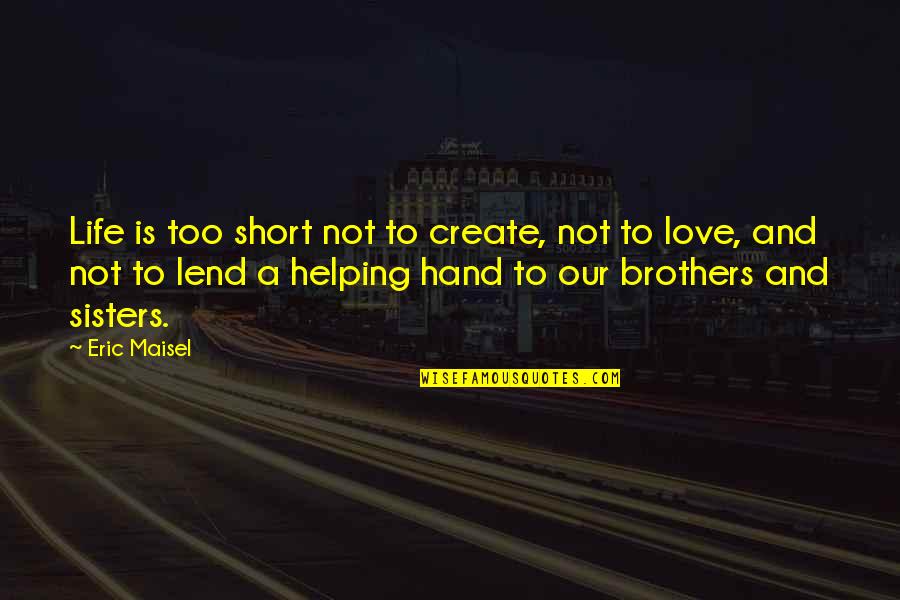 Life is too short not to create, not to love, and not to lend a helping hand to our brothers and sisters.
—
Eric Maisel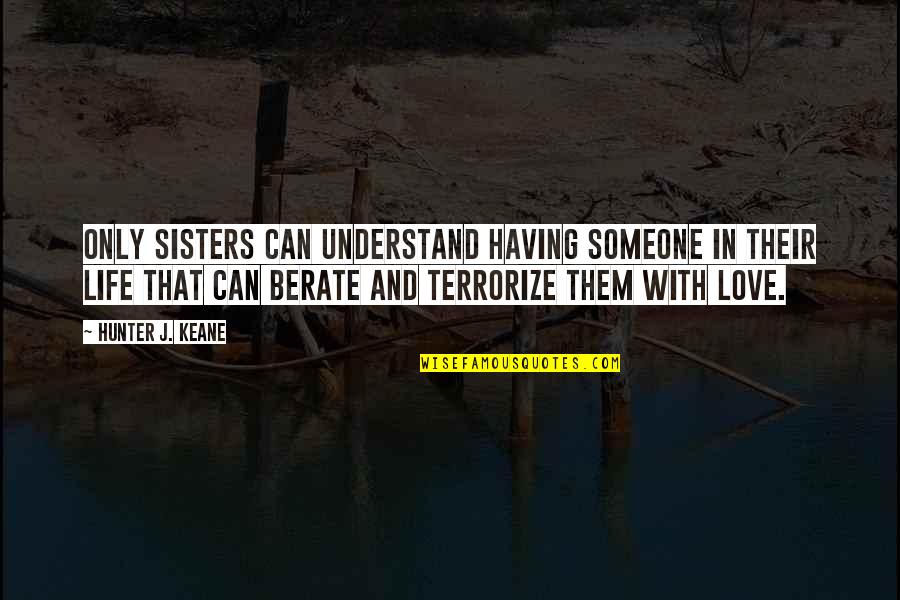 Only sisters can understand having someone in their life that can berate and terrorize them with love.
—
Hunter J. Keane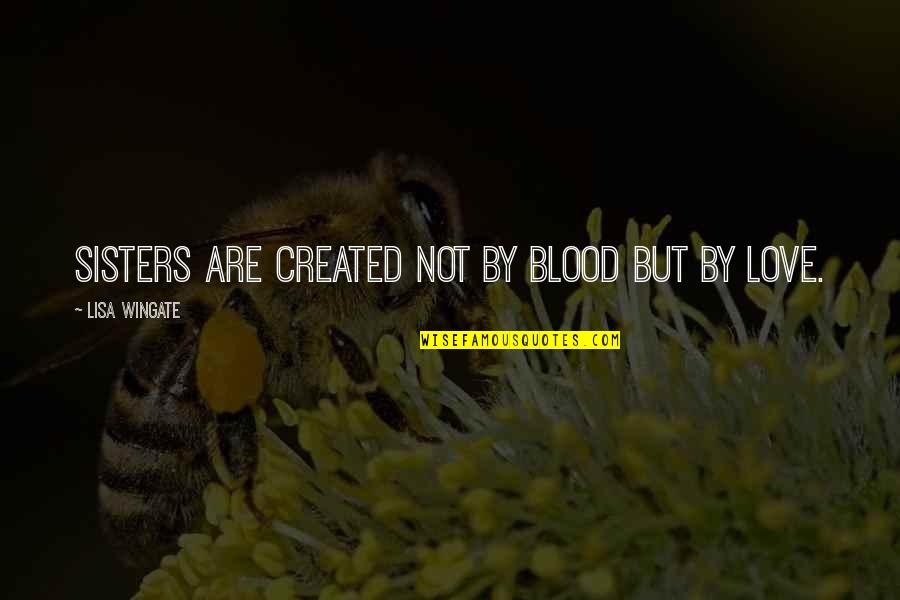 Sisters are created not by blood but by love.
—
Lisa Wingate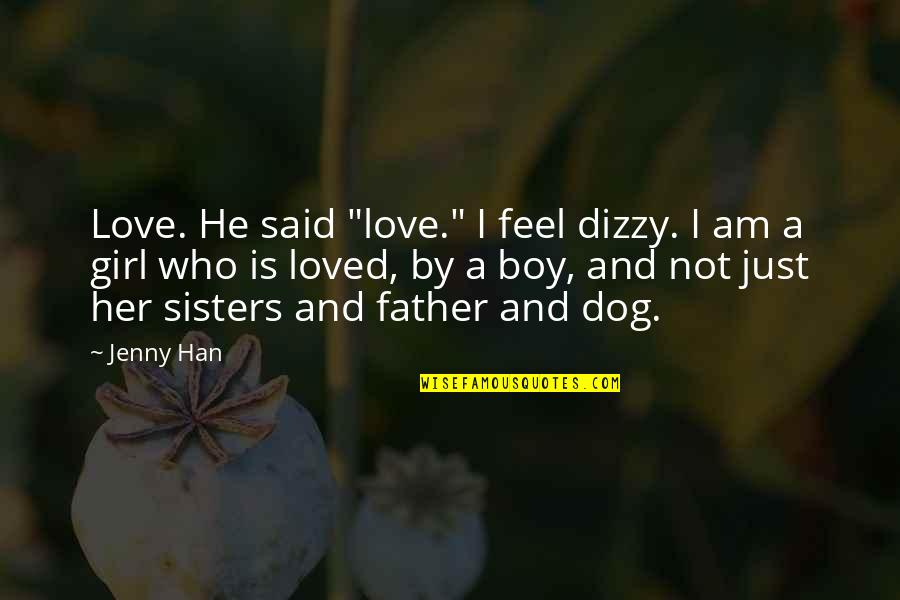 Love. He said "love." I feel dizzy. I am a girl who is loved, by a boy, and not just her sisters and father and dog.
—
Jenny Han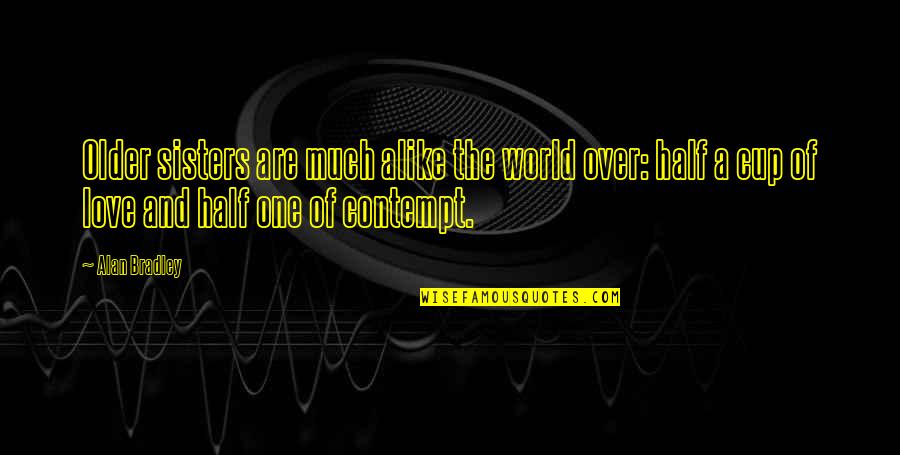 Older sisters are much alike the world over: half a cup of love and half one of contempt.
—
Alan Bradley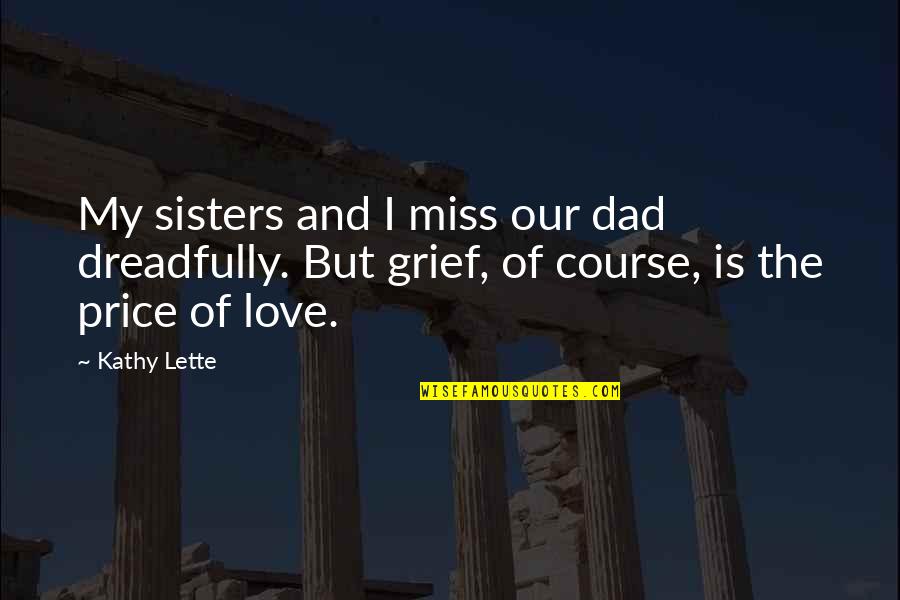 My sisters and I miss our dad dreadfully. But grief, of course, is the price of love.
—
Kathy Lette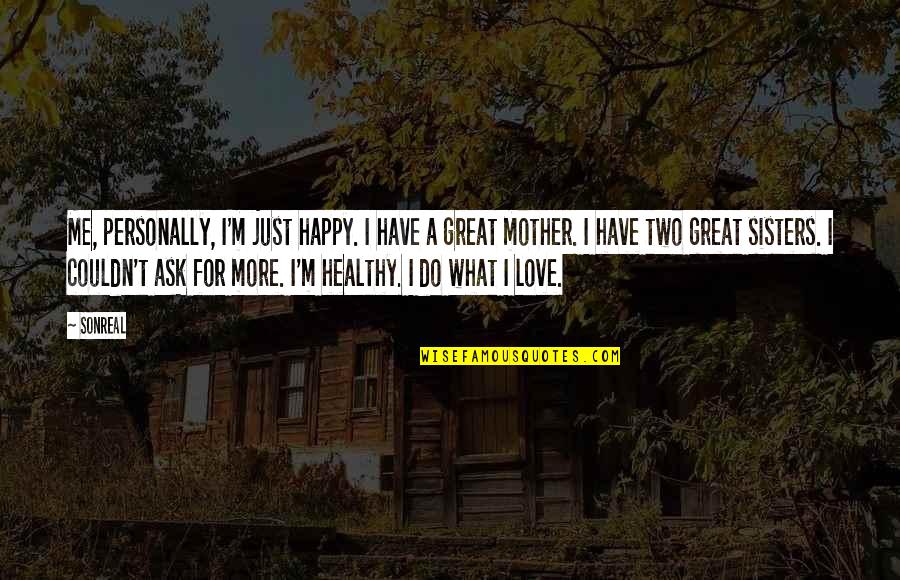 Me, personally, I'm just happy. I have a great mother. I have two great sisters. I couldn't ask for more. I'm healthy. I do what I love.
—
SonReal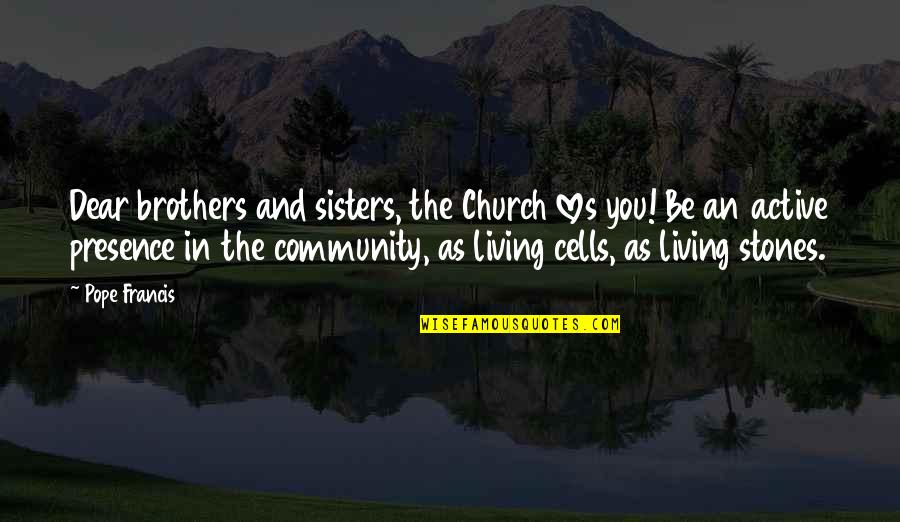 Dear brothers and sisters, the Church loves you! Be an active presence in the community, as living cells, as living stones.
—
Pope Francis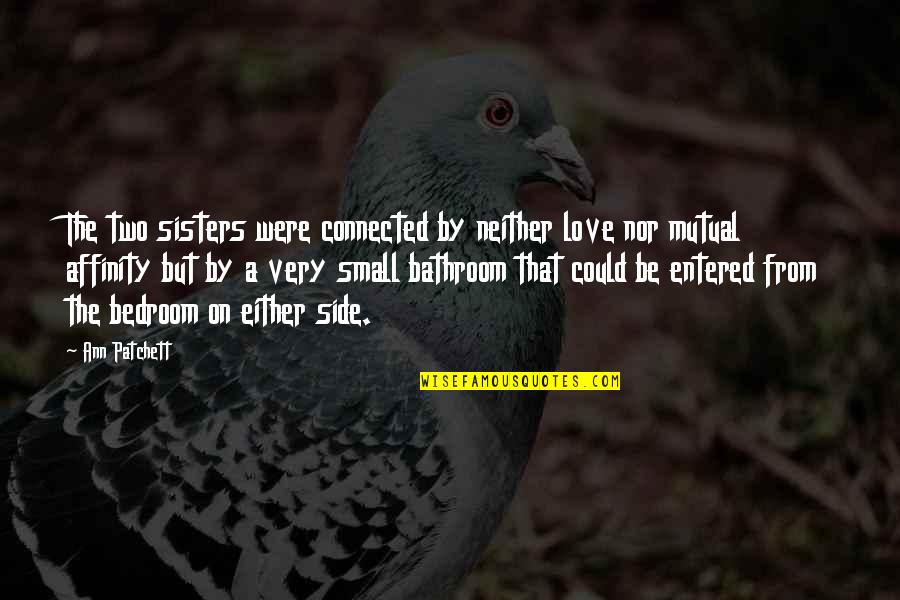 The two sisters were connected by neither love nor mutual affinity but by a very small bathroom that could be entered from the bedroom on either side.
—
Ann Patchett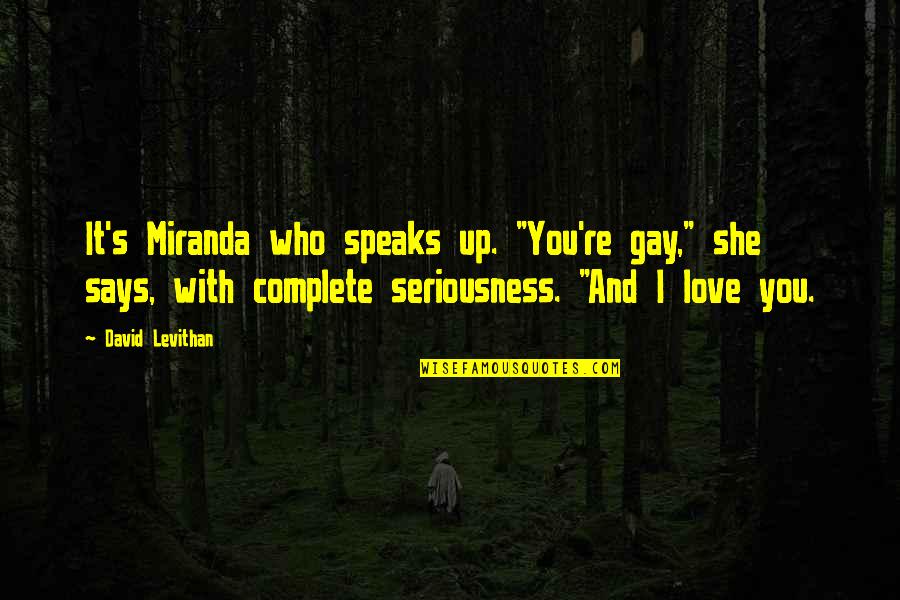 It's Miranda who speaks up. "You're gay," she says, with complete seriousness. "And I love you.
—
David Levithan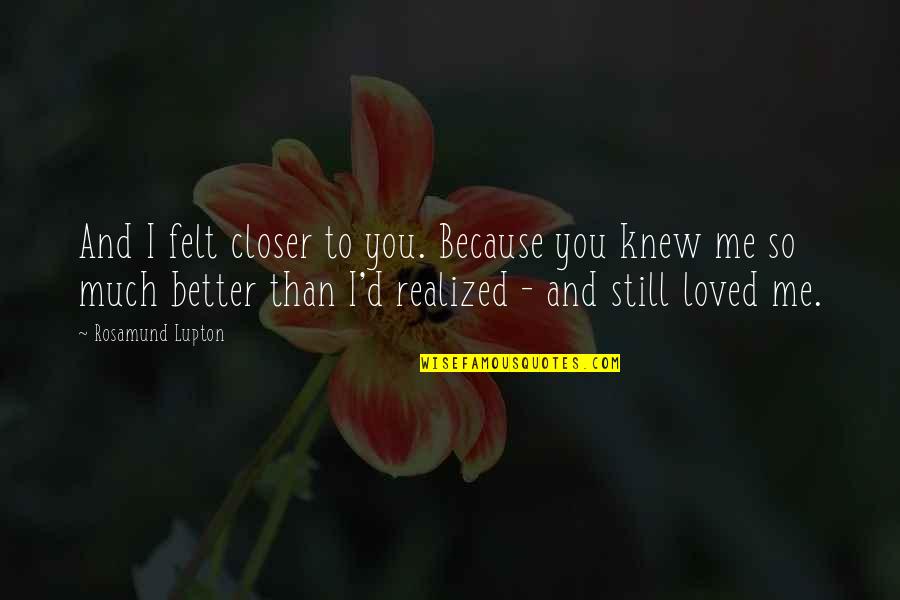 And I felt closer to you. Because you knew me so much better than I'd realized - and still loved me.
—
Rosamund Lupton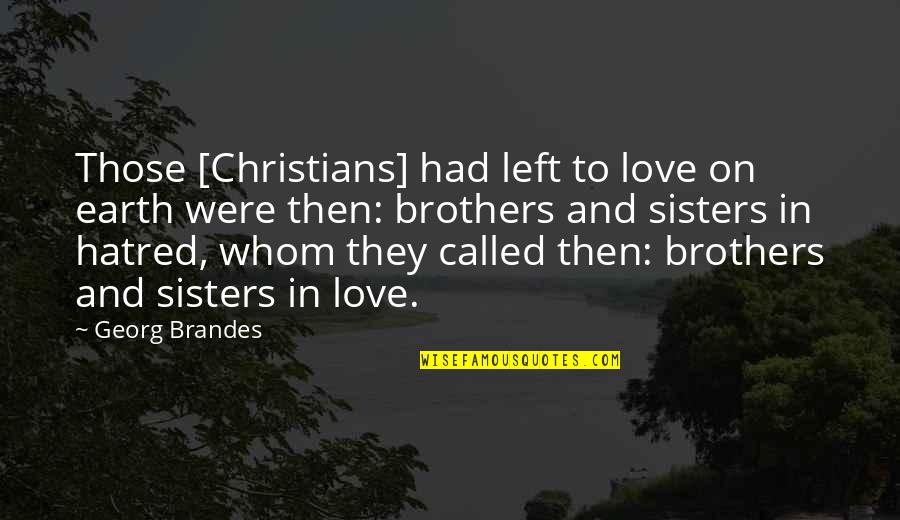 Those [Christians] had left to love on earth were then: brothers and sisters in hatred, whom they called then: brothers and sisters in love.
—
Georg Brandes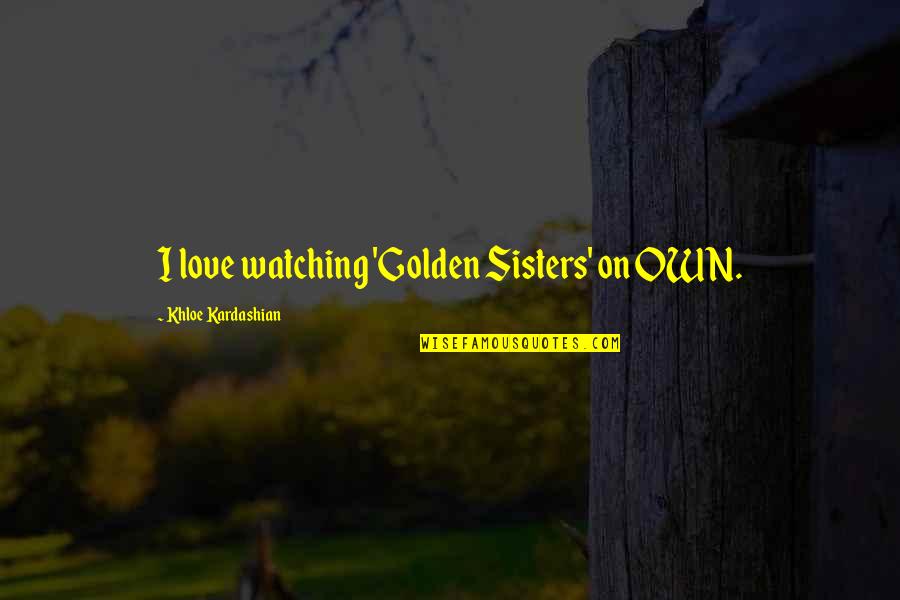 I love watching 'Golden Sisters' on OWN.
—
Khloe Kardashian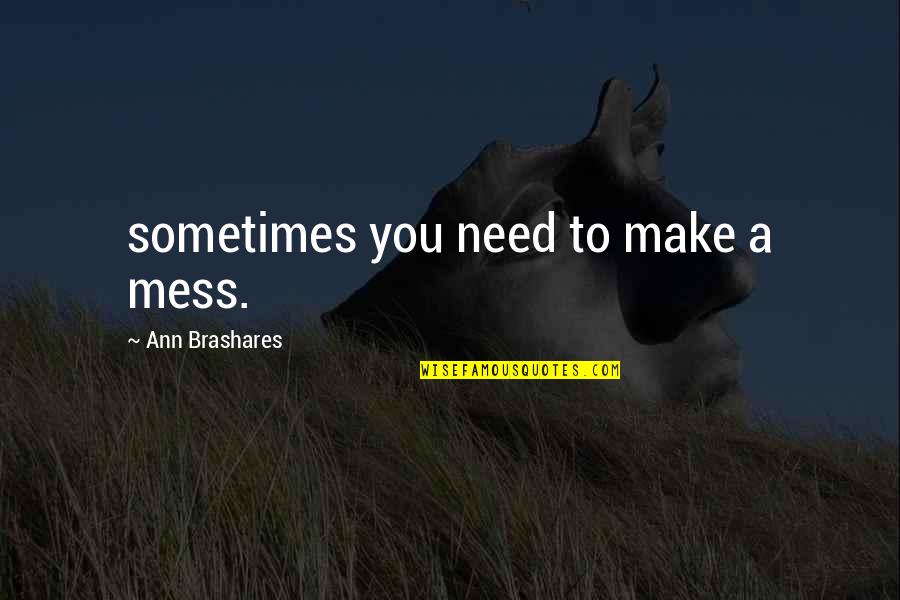 sometimes you need to make a mess.
—
Ann Brashares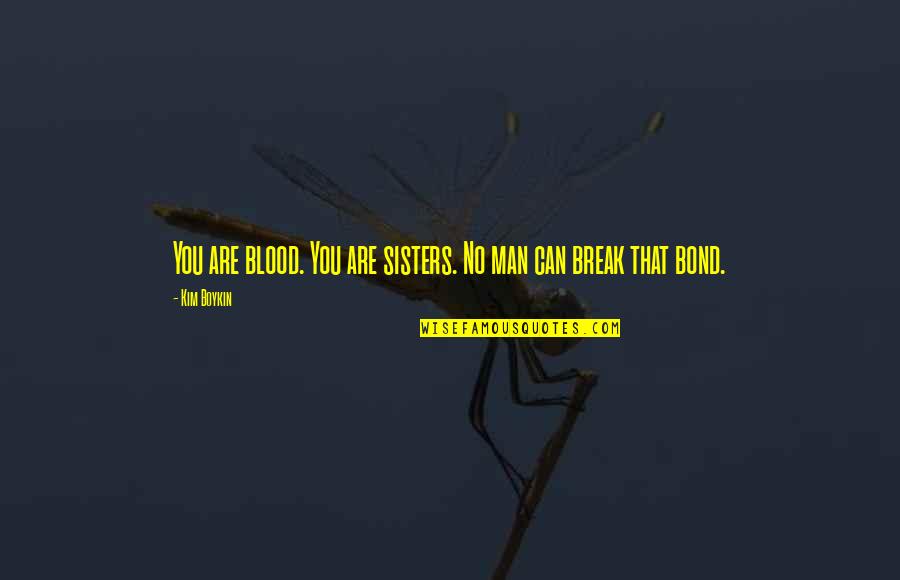 You are blood. You are sisters. No man can break that bond. —
Kim Boykin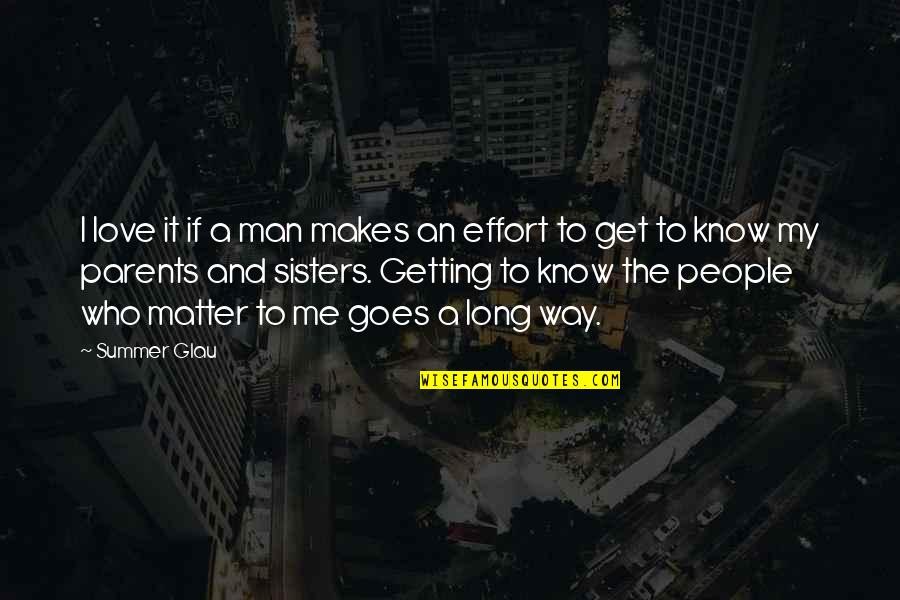 I love it if a man makes an effort to get to know my parents and sisters. Getting to know the people who matter to me goes a long way. —
Summer Glau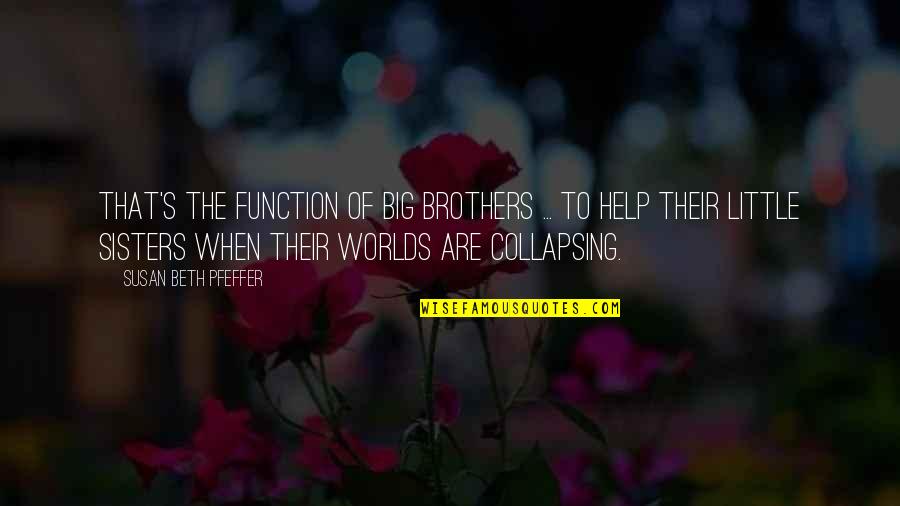 That's the function of big brothers ... to help their little sisters when their worlds are collapsing. —
Susan Beth Pfeffer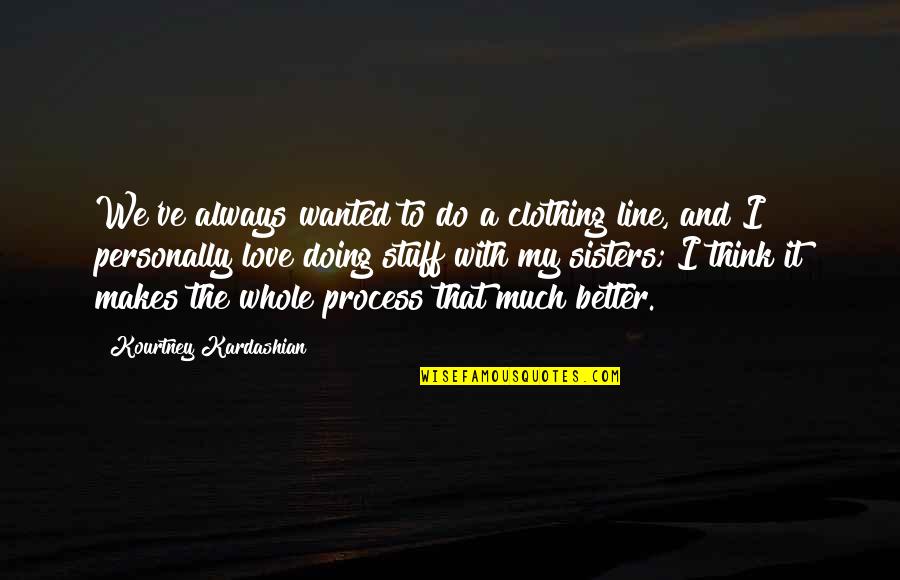 We've always wanted to do a clothing line, and I personally love doing stuff with my sisters; I think it makes the whole process that much better. —
Kourtney Kardashian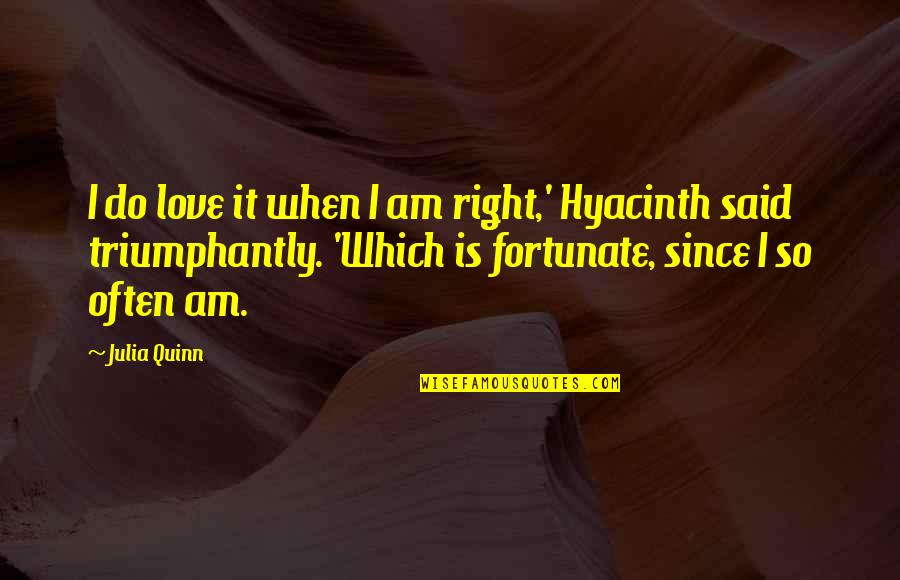 I do love it when I am right,' Hyacinth said triumphantly. 'Which is fortunate, since I so often am. —
Julia Quinn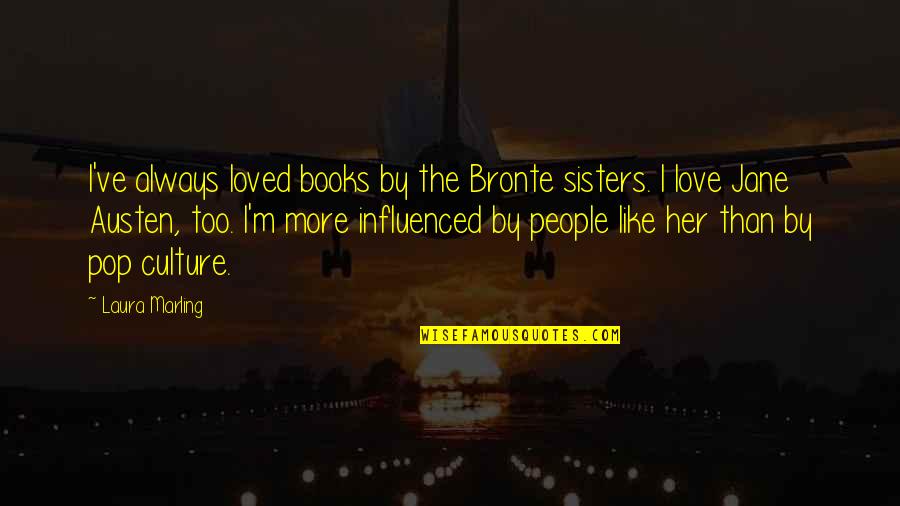 I've always loved books by the Bronte sisters. I love Jane Austen, too. I'm more influenced by people like her than by pop culture. —
Laura Marling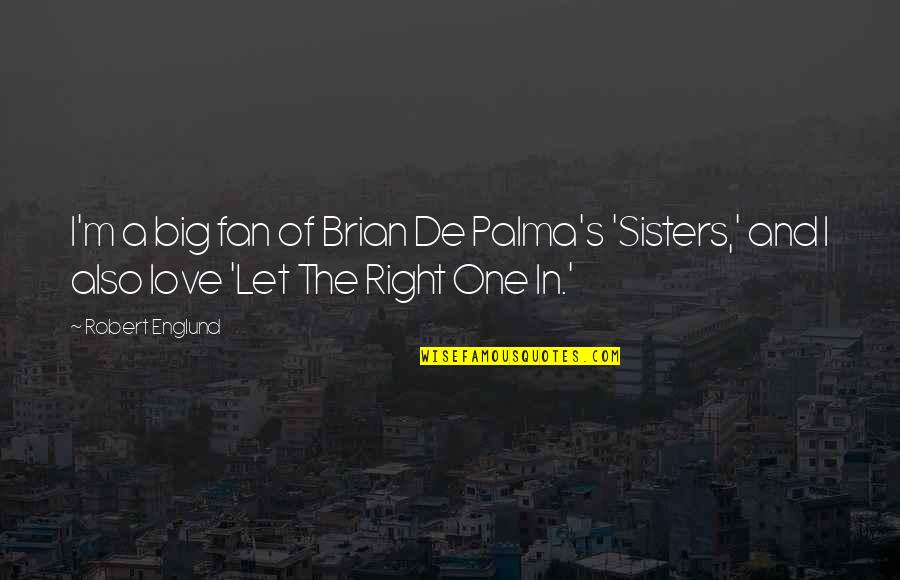 I'm a big fan of Brian De Palma's 'Sisters,' and I also love 'Let The Right One In.' —
Robert Englund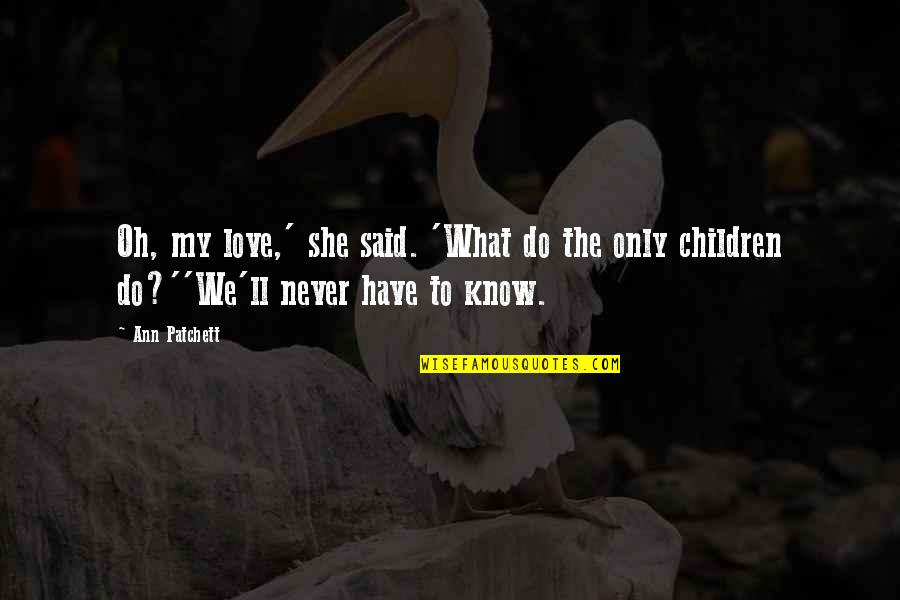 Oh, my love,' she said. 'What do the only children do?'
'We'll never have to know. —
Ann Patchett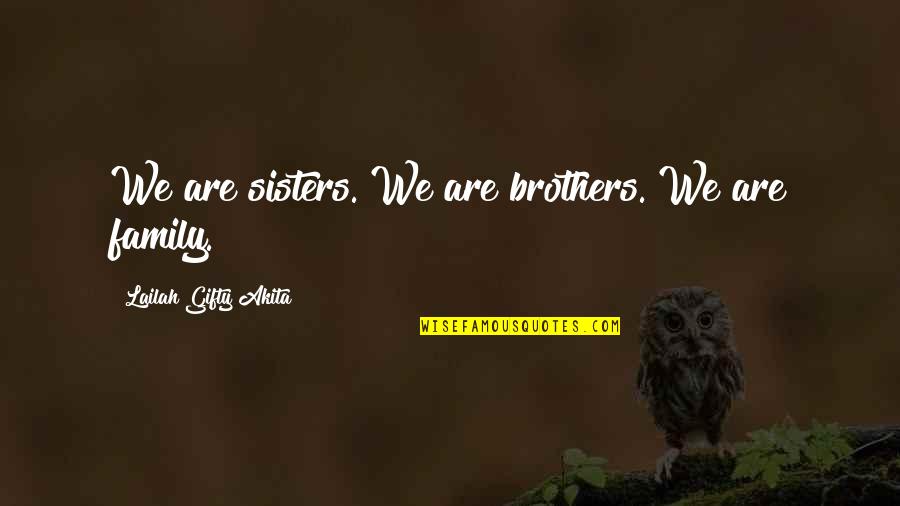 We are sisters.
We are brothers.
We are family. —
Lailah Gifty Akita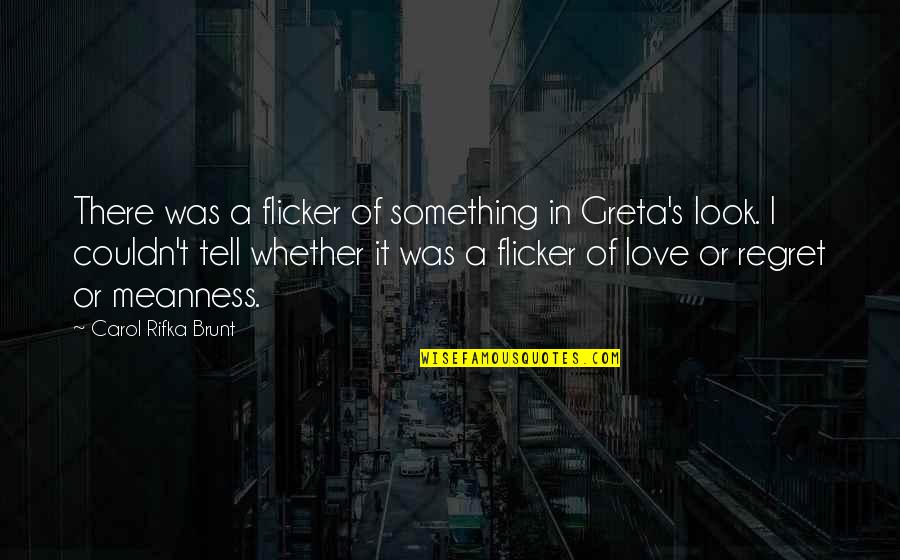 There was a flicker of something in Greta's look. I couldn't tell whether it was a flicker of love or regret or meanness. —
Carol Rifka Brunt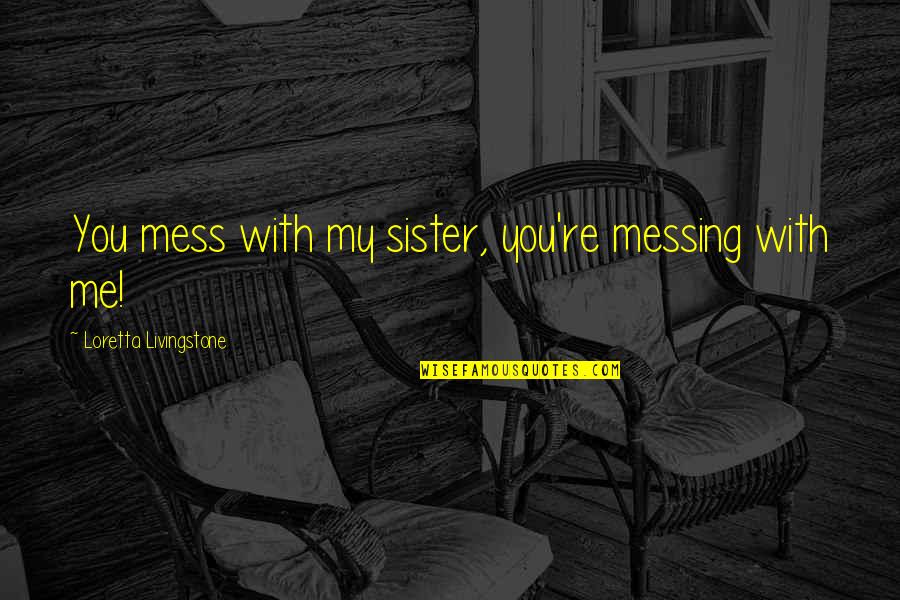 You mess with my sister, you're messing with me! —
Loretta Livingstone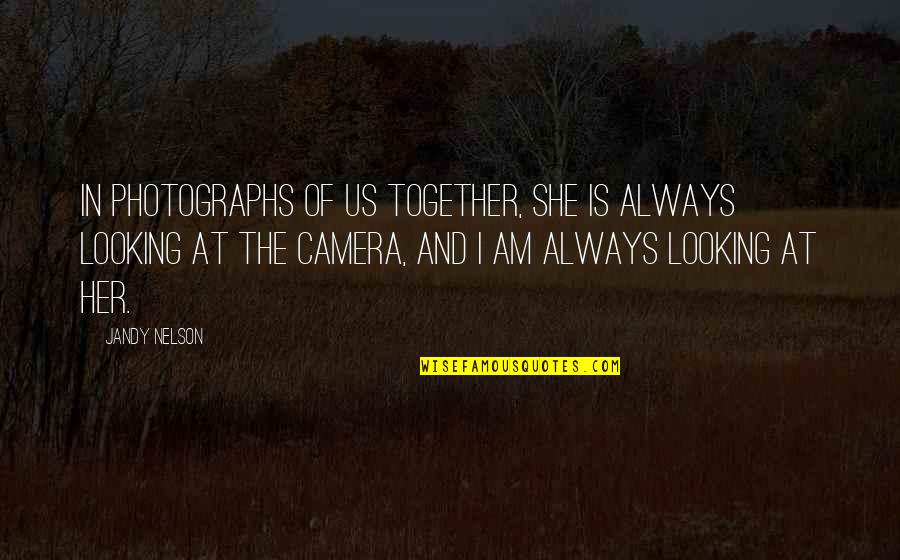 In photographs of us together, she is always looking at the camera, and I am always looking at her. —
Jandy Nelson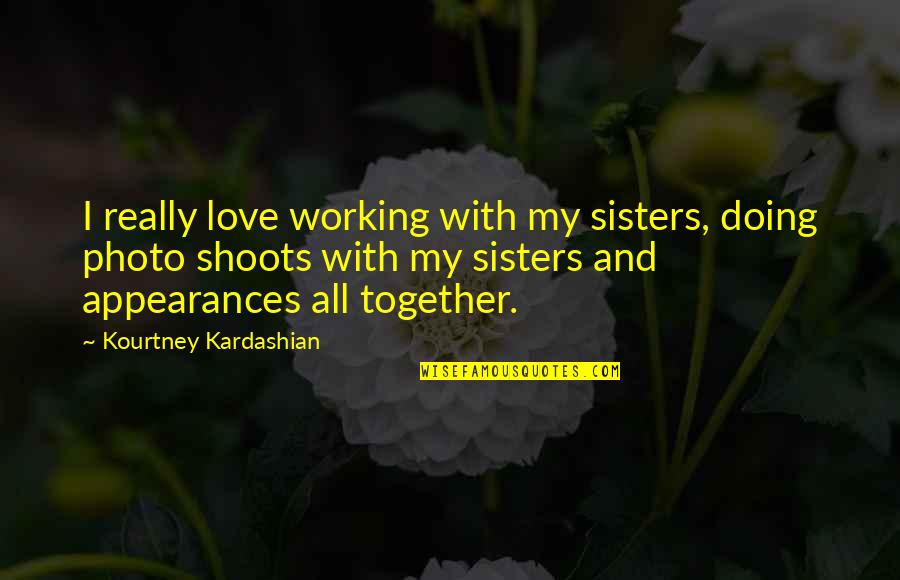 I really love working with my sisters, doing photo shoots with my sisters and appearances all together. —
Kourtney Kardashian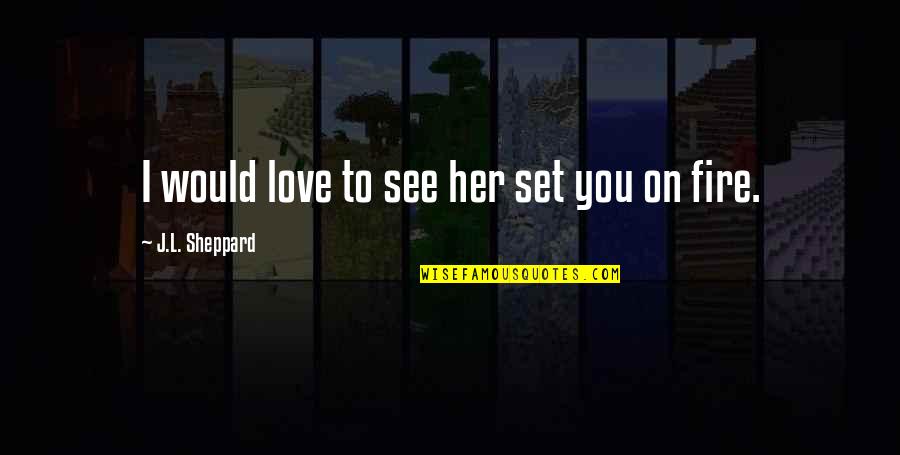 I would love to see her set you on fire. —
J.L. Sheppard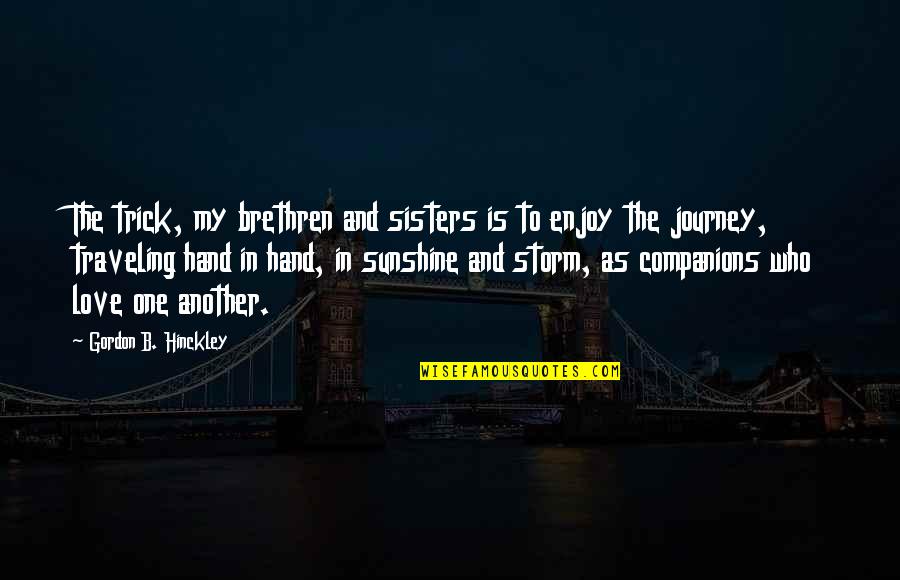 The trick, my brethren and sisters is to enjoy the journey, traveling hand in hand, in sunshine and storm, as companions who love one another. —
Gordon B. Hinckley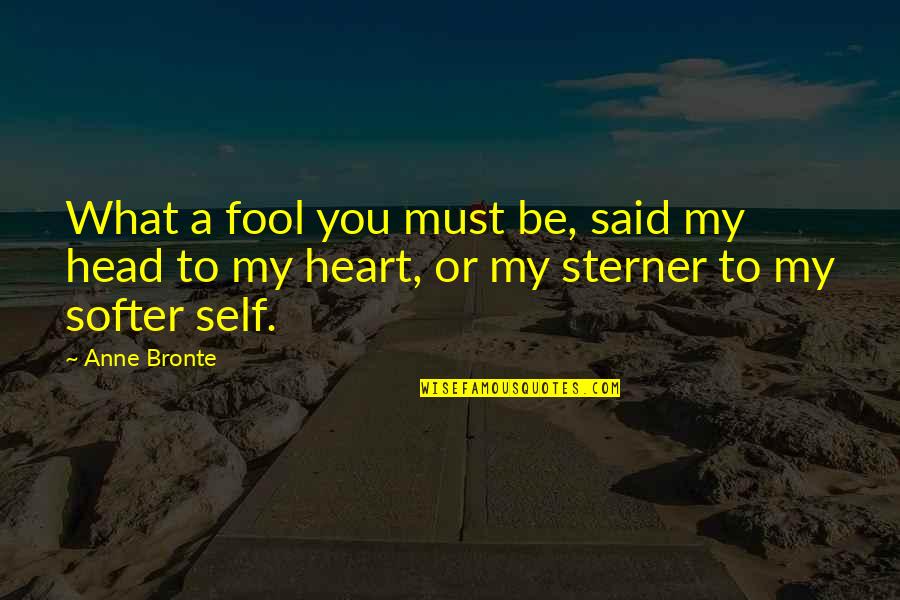 What a fool you must be, said my head to my heart, or my sterner to my softer self. —
Anne Bronte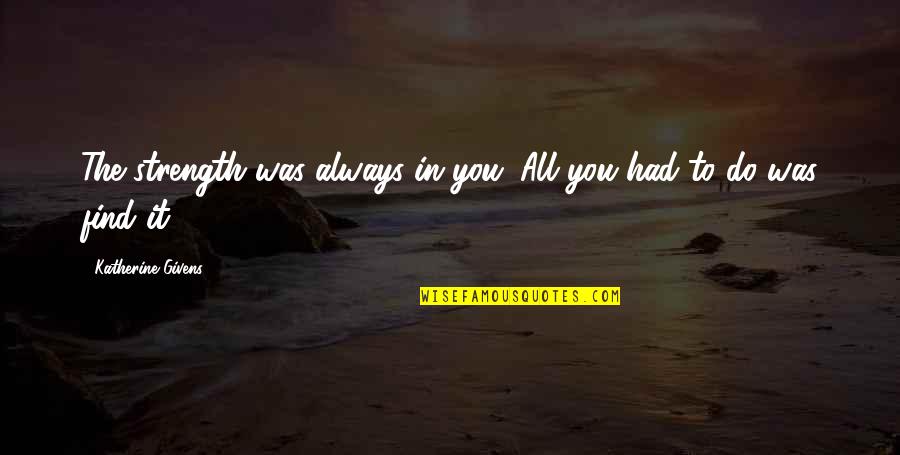 The strength was always in you. All you had to do was find it. —
Katherine Givens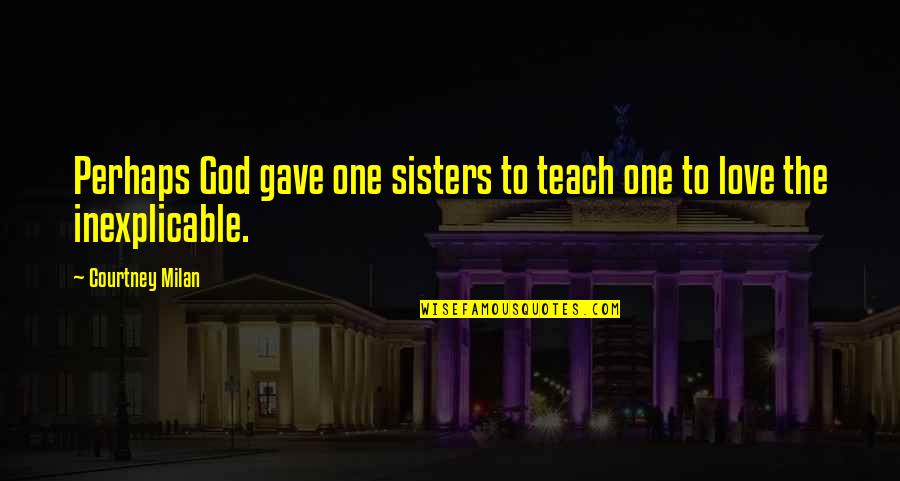 Perhaps God gave one sisters to teach one to love the inexplicable. —
Courtney Milan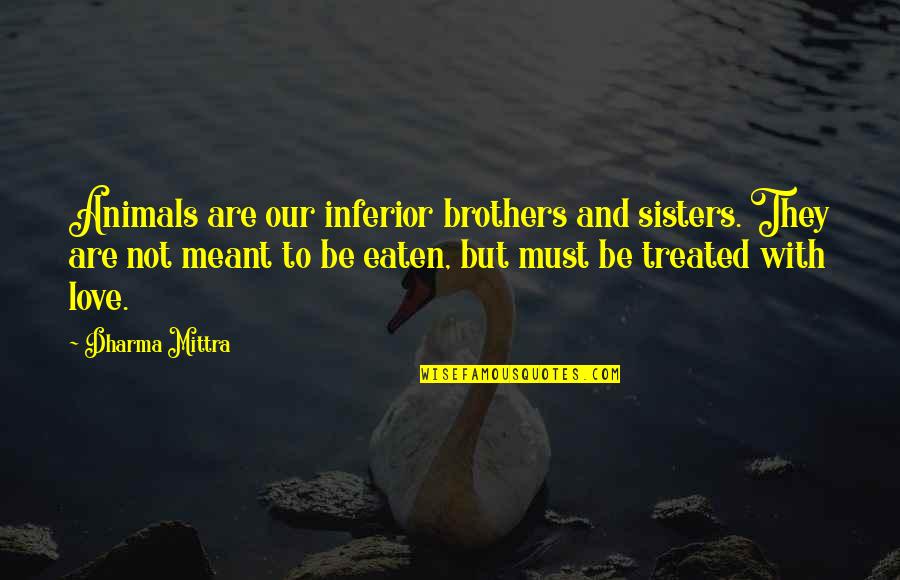 Animals are our inferior brothers and sisters. They are not meant to be eaten, but must be treated with love. —
Dharma Mittra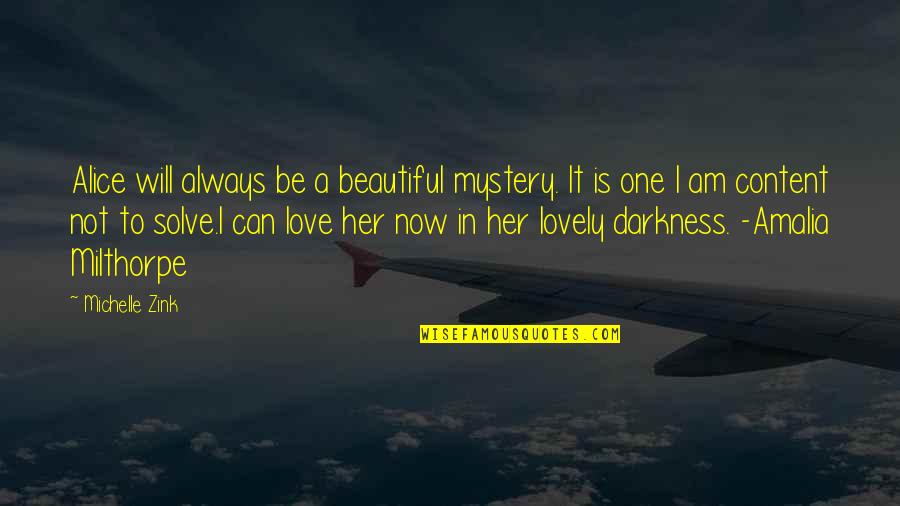 Alice will always be a beautiful mystery. It is one I am content not to solve.I can love her now in her lovely darkness. -Amalia Milthorpe —
Michelle Zink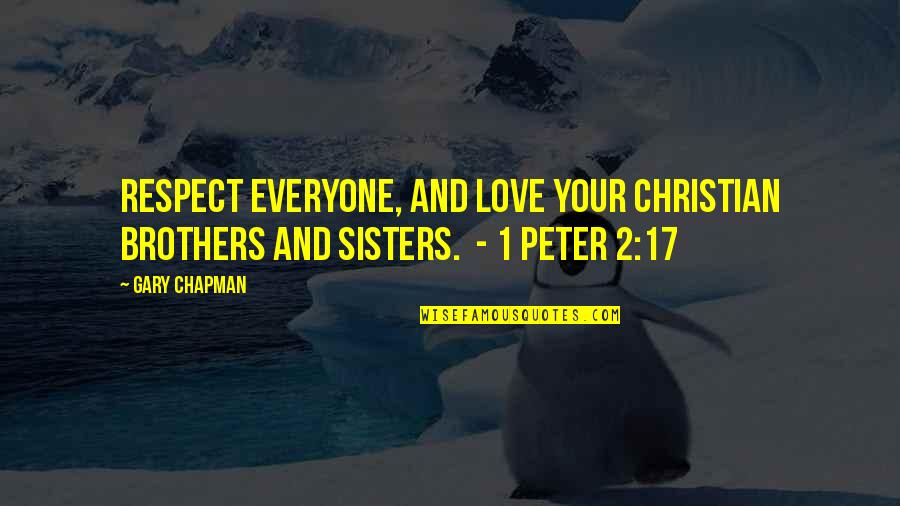 Respect everyone, and love your Christian brothers and sisters. - 1 Peter 2:17 —
Gary Chapman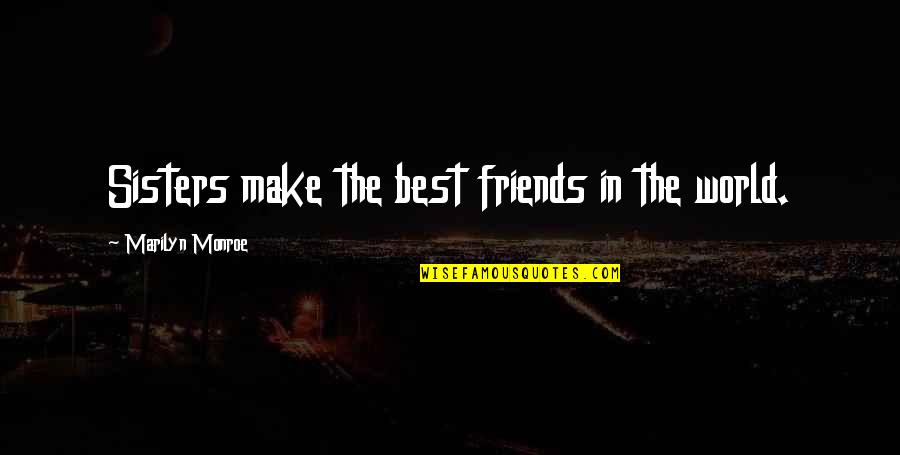 Sisters make the best friends in the world. —
Marilyn Monroe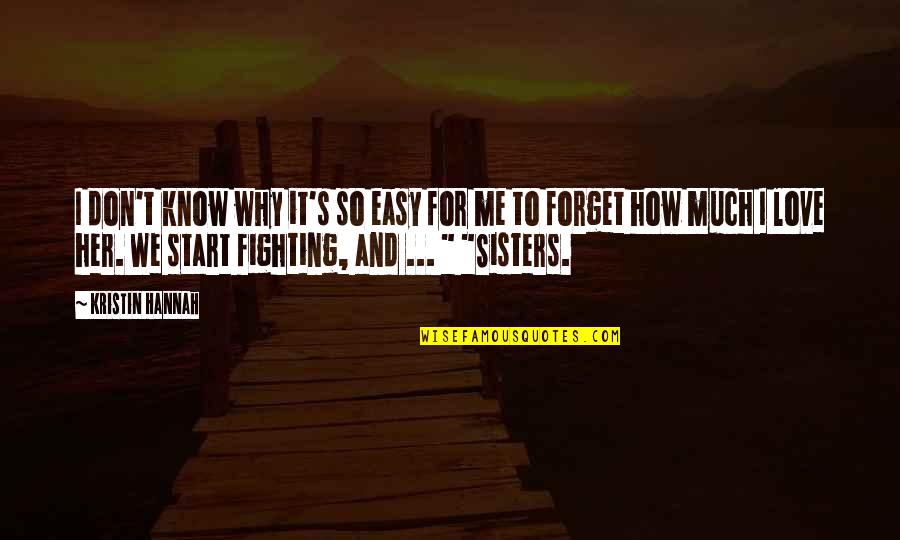 I don't know why it's so easy for me to forget how much I love her. We start fighting, and ... " "Sisters. —
Kristin Hannah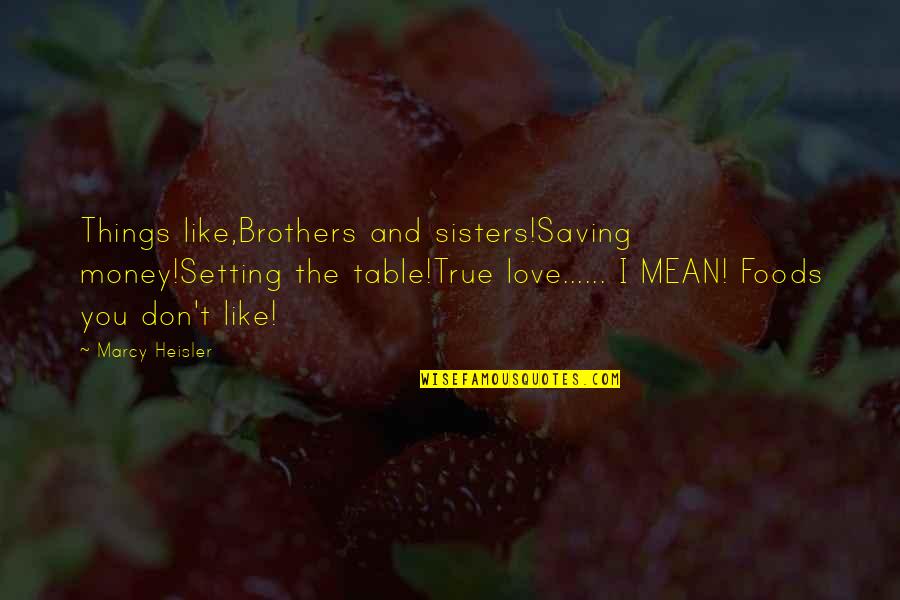 Things like,
Brothers and sisters!
Saving money!
Setting the table!
True love...
... I MEAN! Foods you don't like! —
Marcy Heisler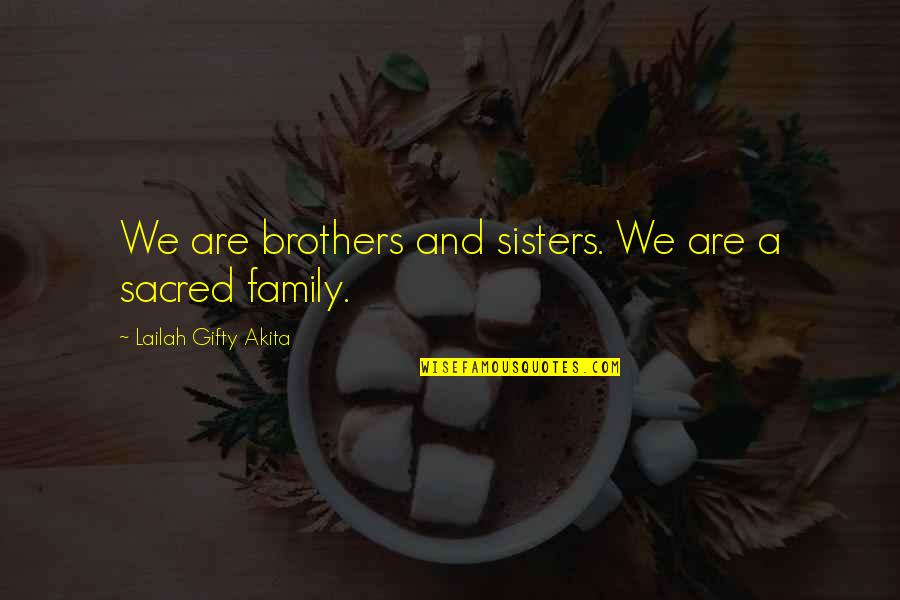 We are brothers and sisters. We are a sacred family. —
Lailah Gifty Akita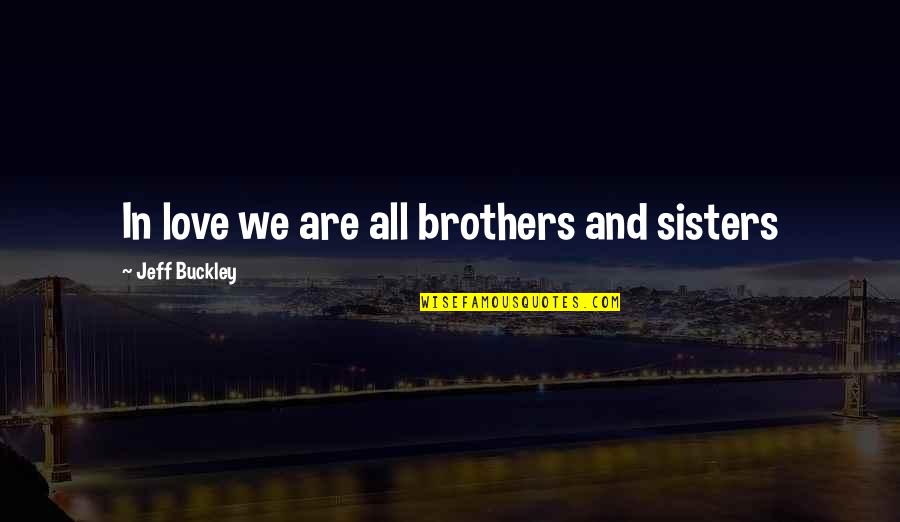 In love we are all brothers and sisters —
Jeff Buckley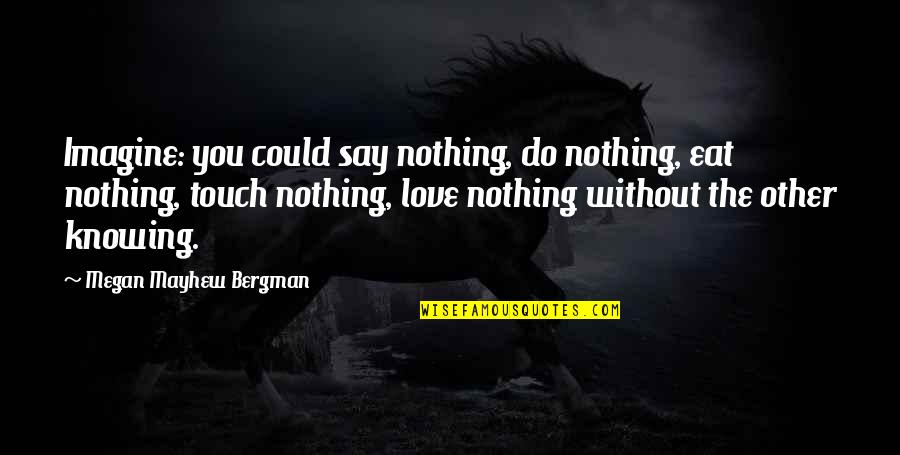 Imagine: you could say nothing, do nothing, eat nothing, touch nothing, love nothing without the other knowing. —
Megan Mayhew Bergman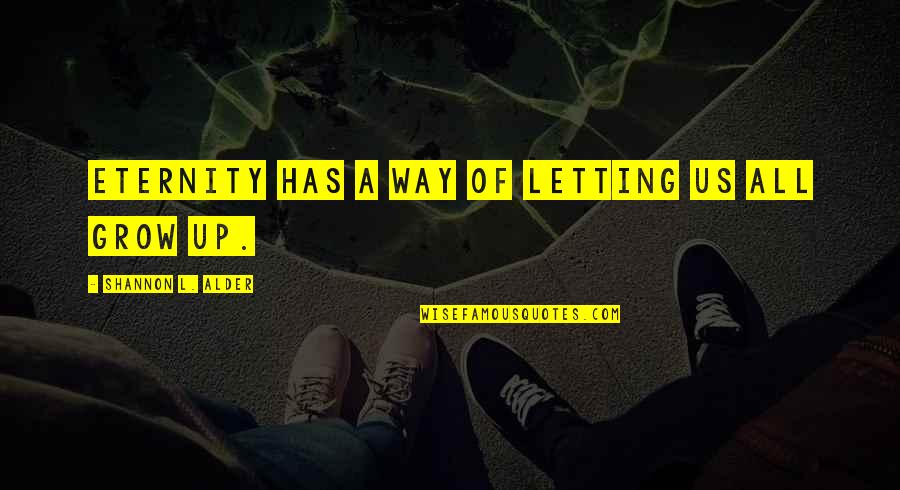 Eternity has a way of letting us all grow up. —
Shannon L. Alder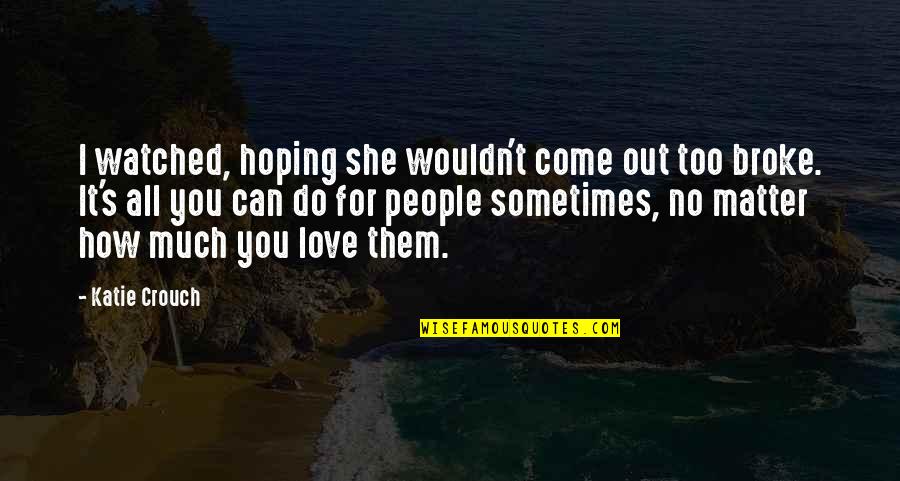 I watched, hoping she wouldn't come out too broke. It's all you can do for people sometimes, no matter how much you love them. —
Katie Crouch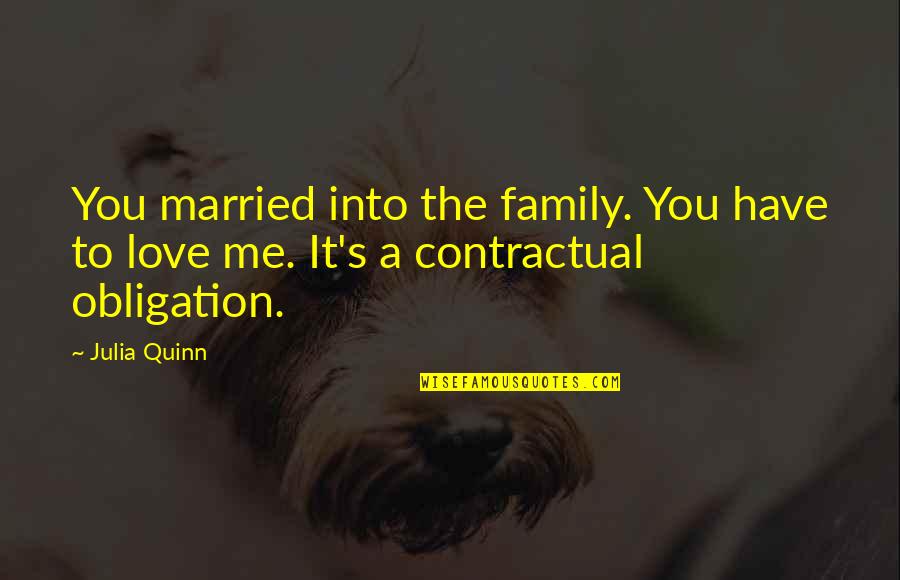 You married into the family. You have to love me. It's a contractual obligation. —
Julia Quinn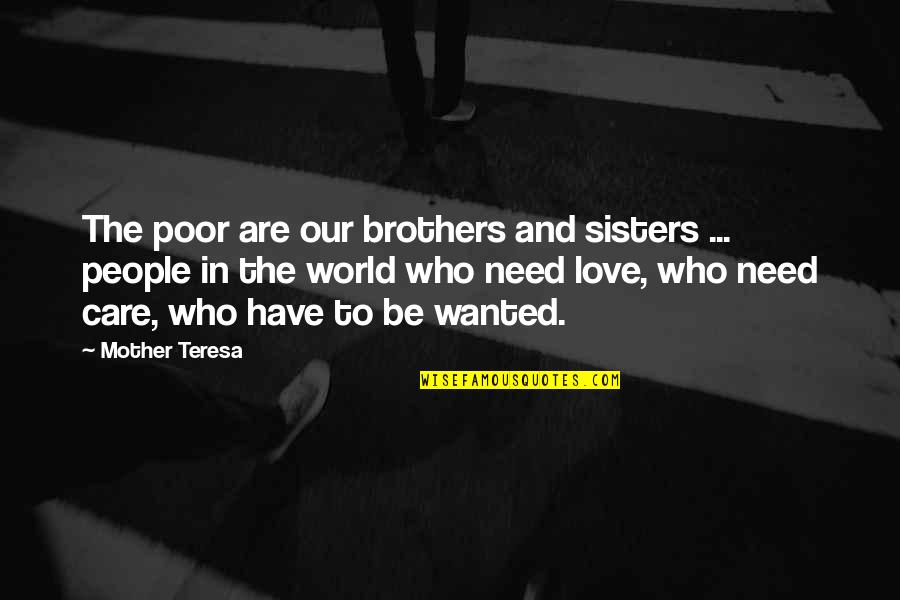 The poor are our brothers and sisters ... people in the world who need love, who need care, who have to be wanted. —
Mother Teresa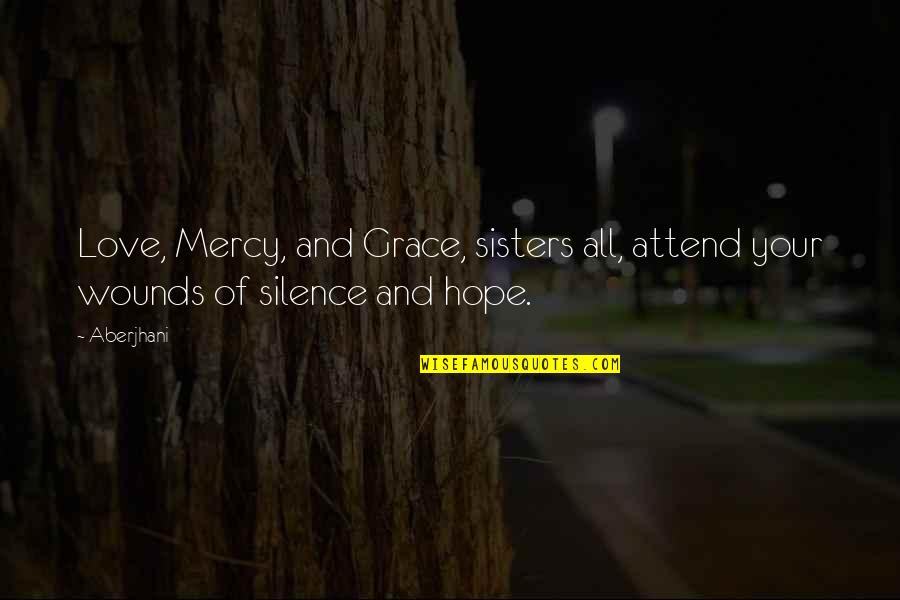 Love, Mercy, and Grace, sisters all, attend your wounds of silence and hope. —
Aberjhani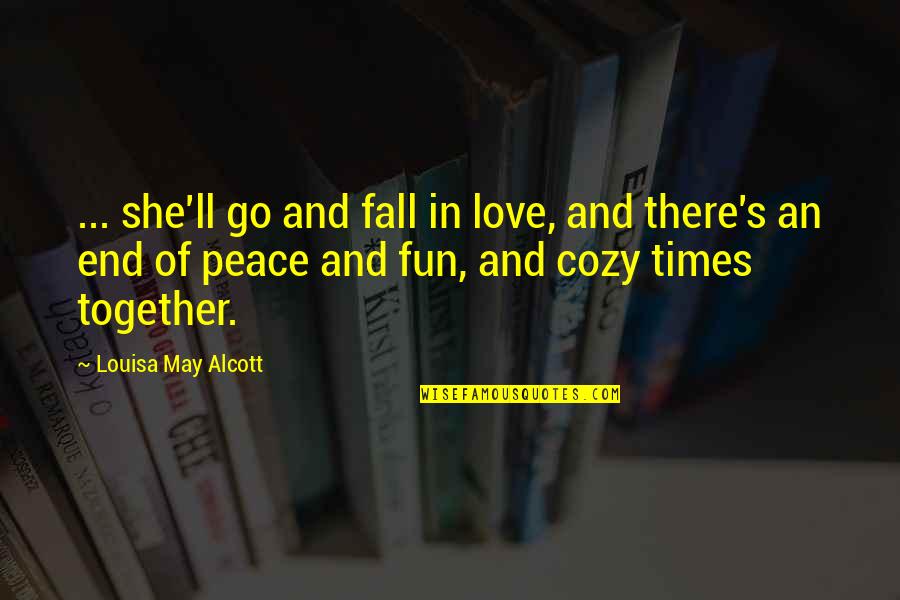 ... she'll go and fall in love, and there's an end of peace and fun, and cozy times together. —
Louisa May Alcott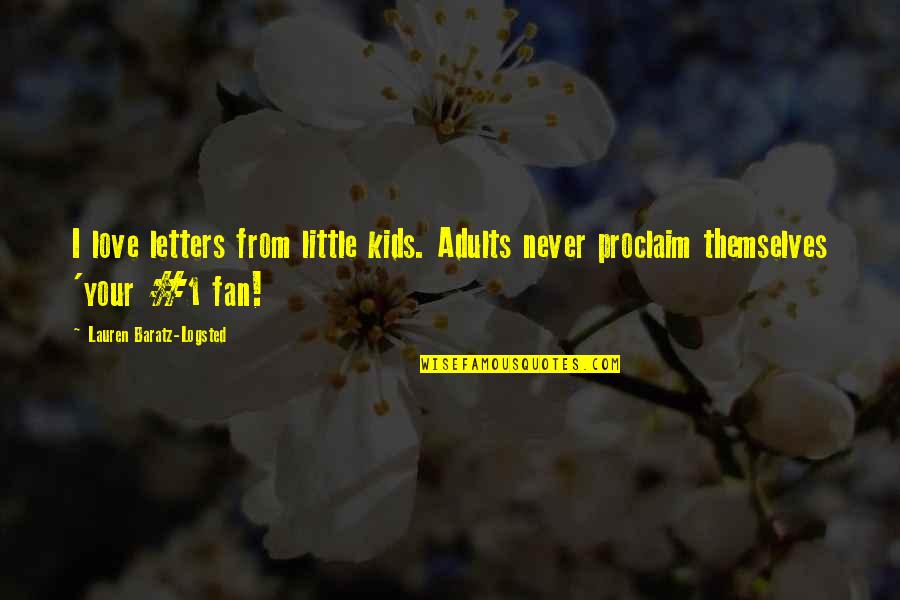 I love letters from little kids. Adults never proclaim themselves 'your #1 fan! —
Lauren Baratz-Logsted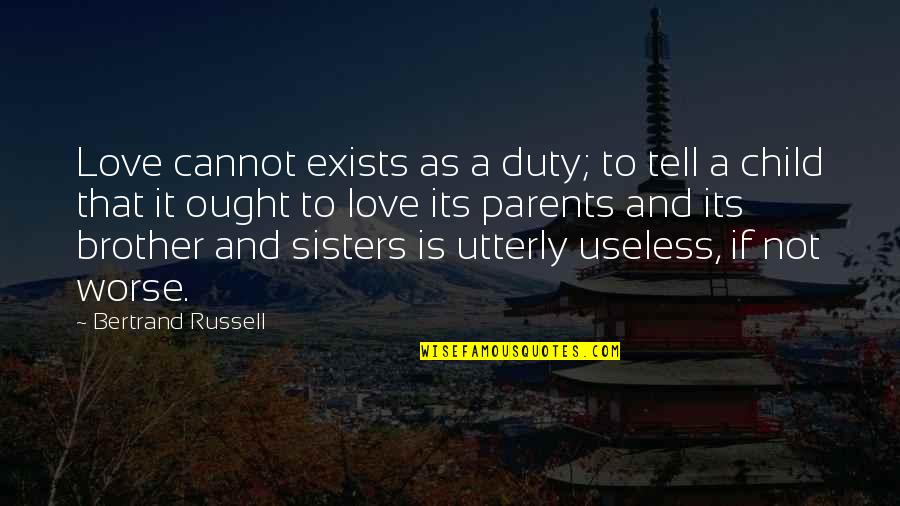 Love cannot exists as a duty; to tell a child that it ought to love its parents and its brother and sisters is utterly useless, if not worse. —
Bertrand Russell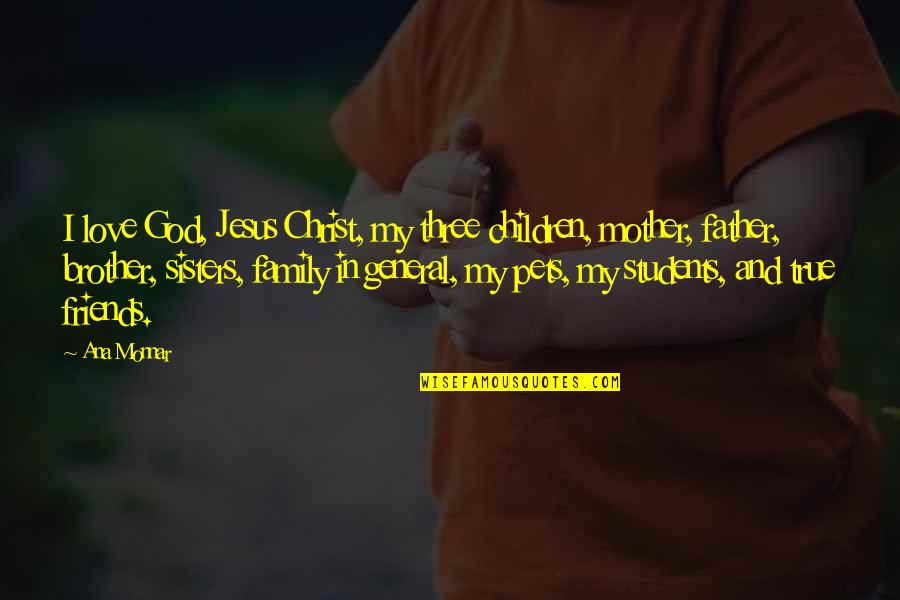 I love God, Jesus Christ, my three children, mother, father, brother, sisters, family in general, my pets, my students, and true friends. —
Ana Monnar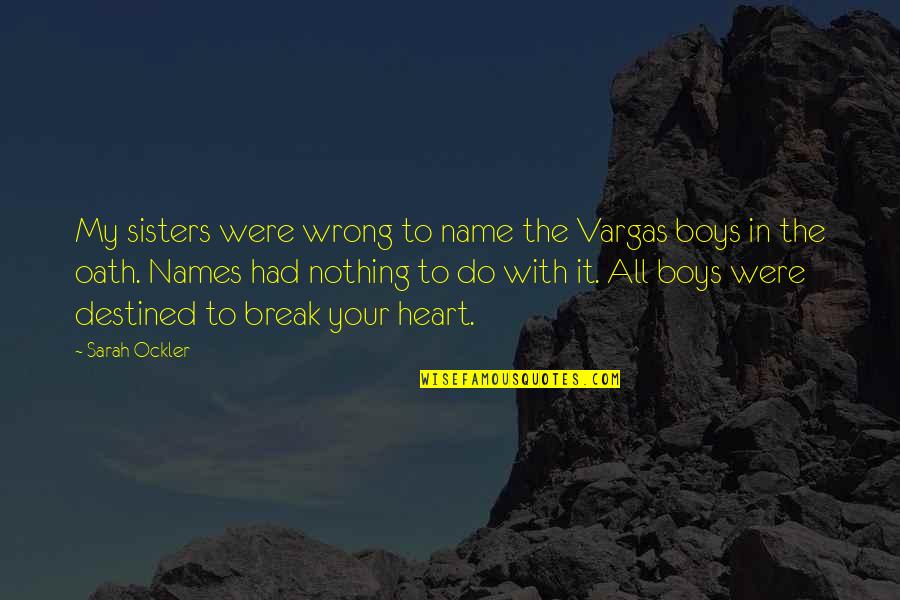 My sisters were wrong to name the Vargas boys in the oath. Names had nothing to do with it. All boys were destined to break your heart. —
Sarah Ockler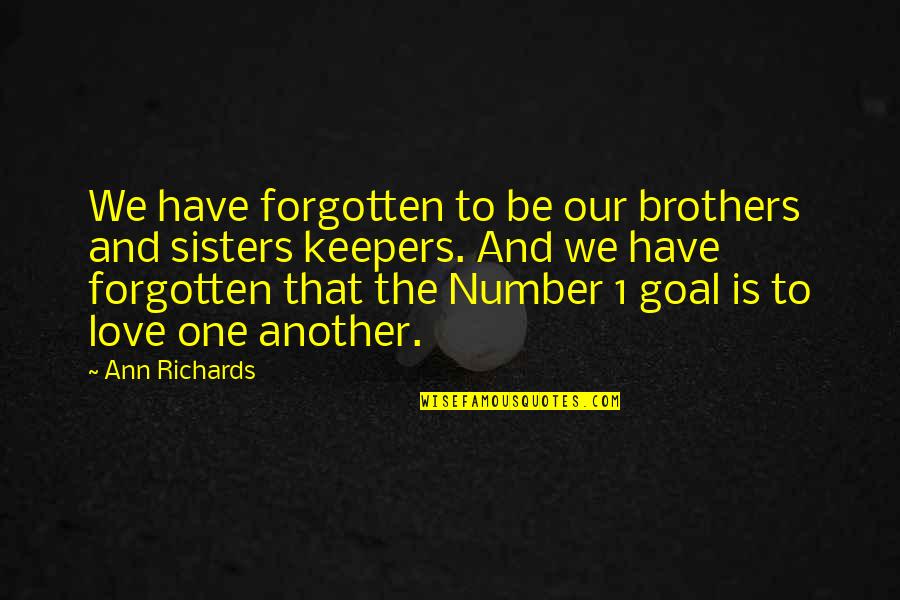 We have forgotten to be our brothers and sisters keepers. And we have forgotten that the Number 1 goal is to love one another. —
Ann Richards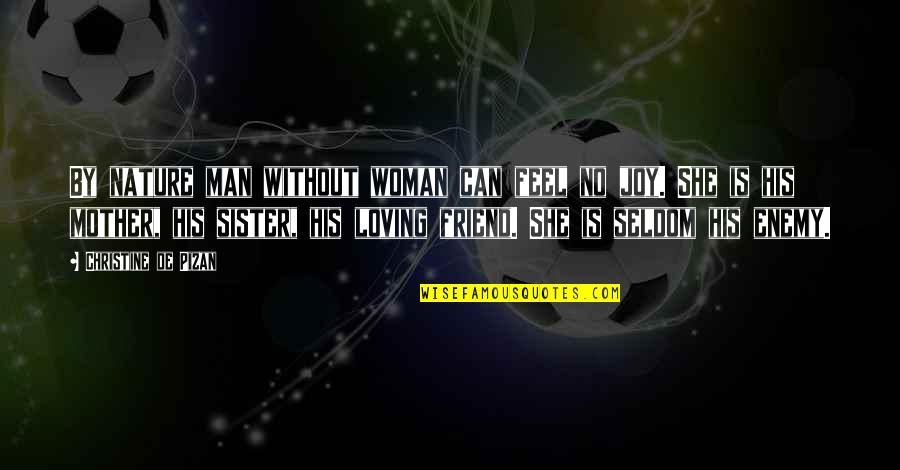 By nature man without woman can feel no joy. She is his mother, his sister, his loving friend. She is seldom his enemy. —
Christine De Pizan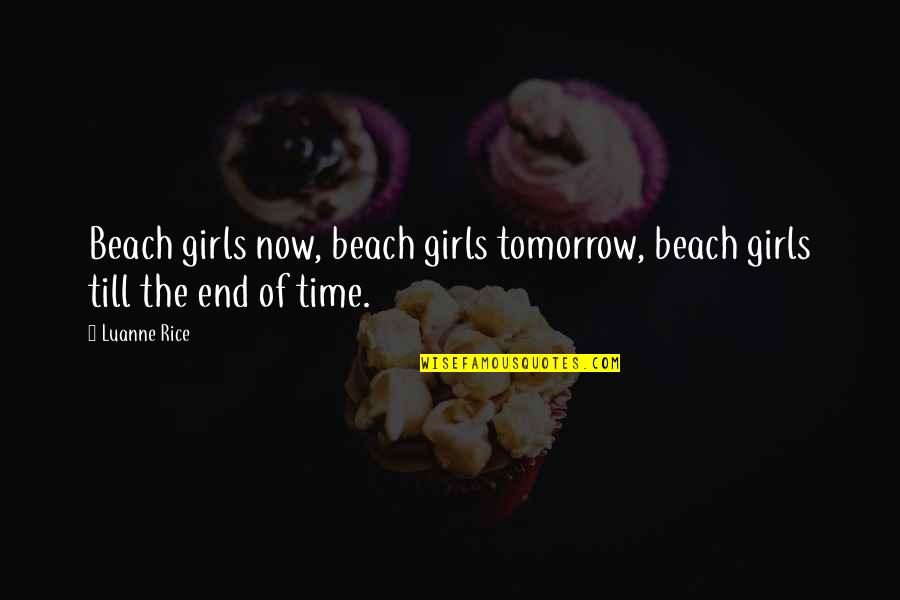 Beach girls now, beach girls tomorrow, beach girls till the end of time. —
Luanne Rice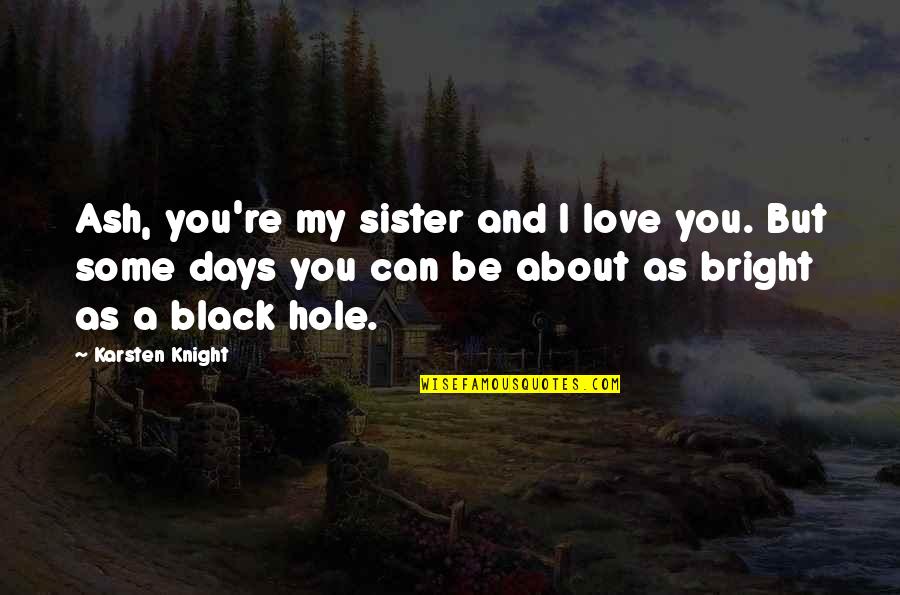 Ash, you're my sister and I love you. But some days you can be about as bright as a black hole. —
Karsten Knight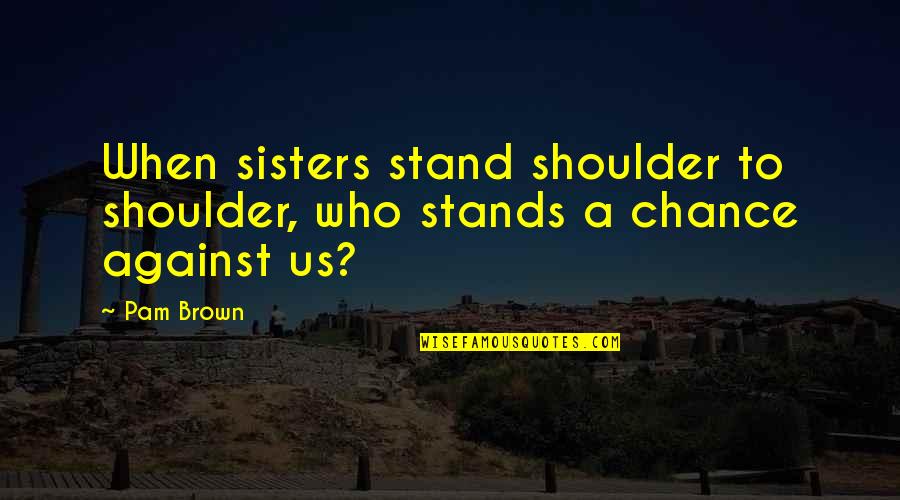 When sisters stand shoulder to shoulder, who stands a chance against us? —
Pam Brown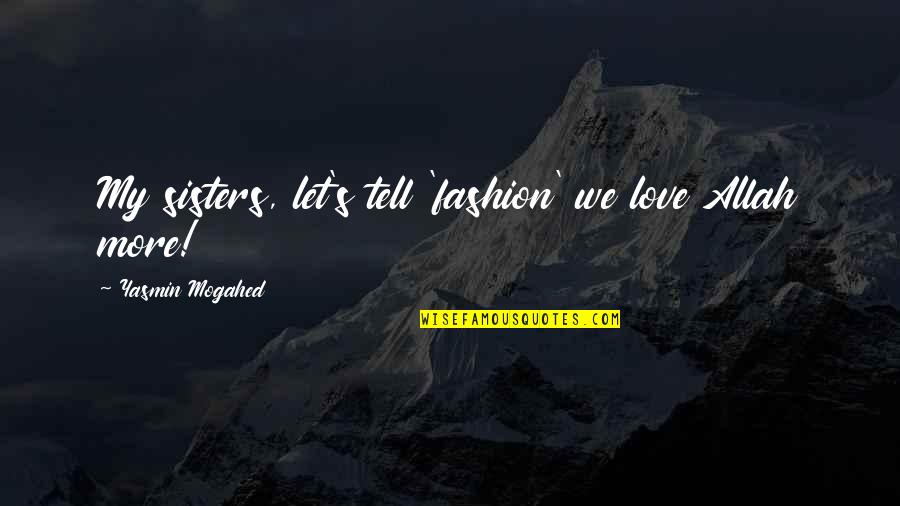 My sisters, let's tell 'fashion' we love Allah more! —
Yasmin Mogahed