Great Risks Quotes
Collection of top 32 famous quotes about Great Risks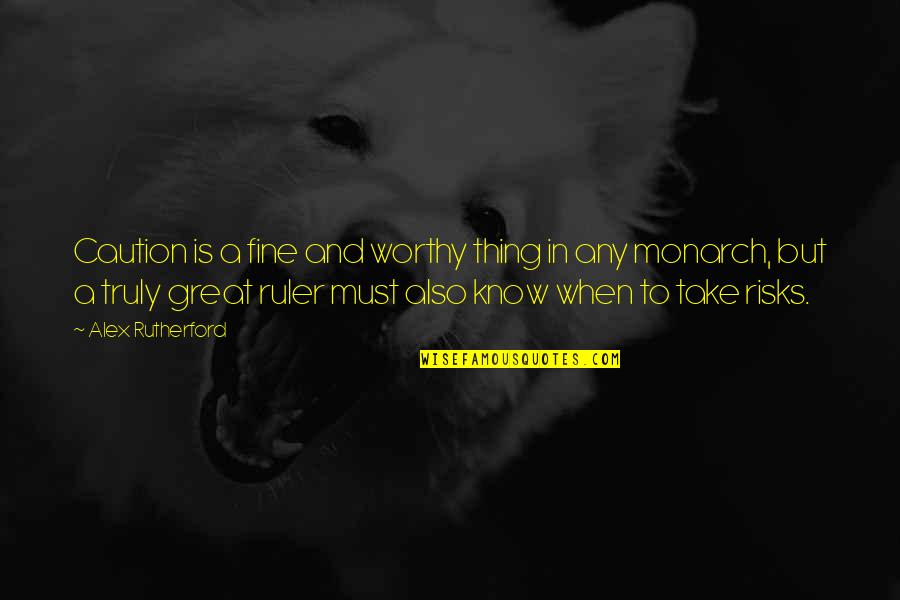 Caution is a fine and worthy thing in any monarch, but a truly great ruler must also know when to take risks.
—
Alex Rutherford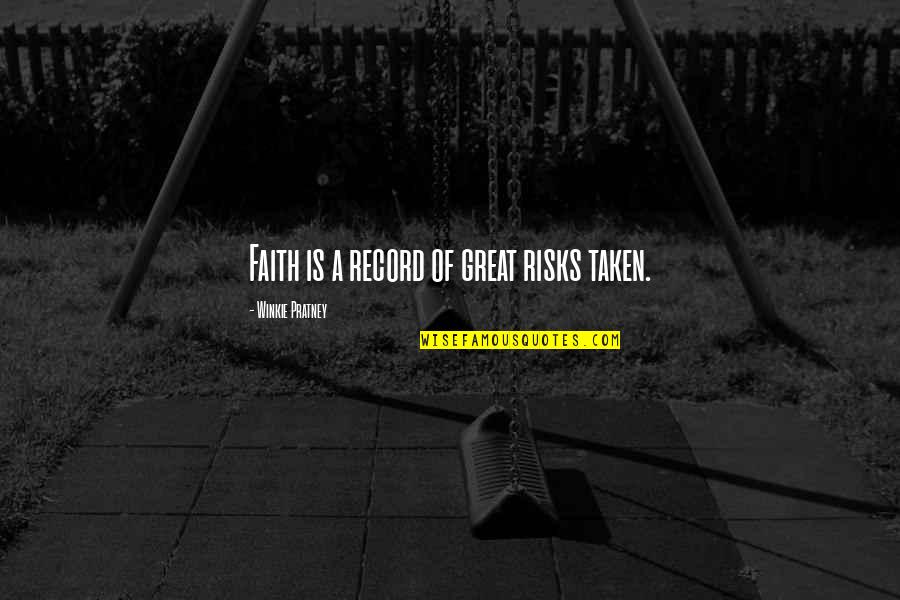 Faith is a record of great risks taken.
—
Winkie Pratney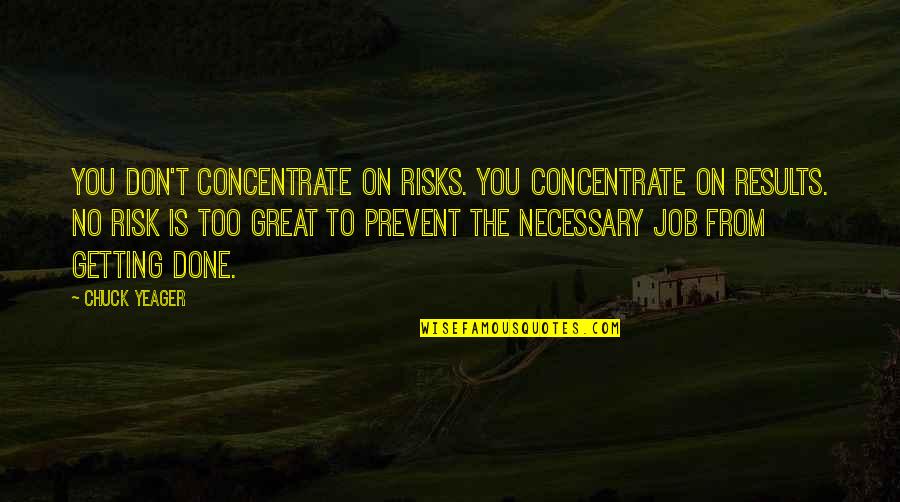 You don't concentrate on risks. You concentrate on results. No risk is too great to prevent the necessary job from getting done.
—
Chuck Yeager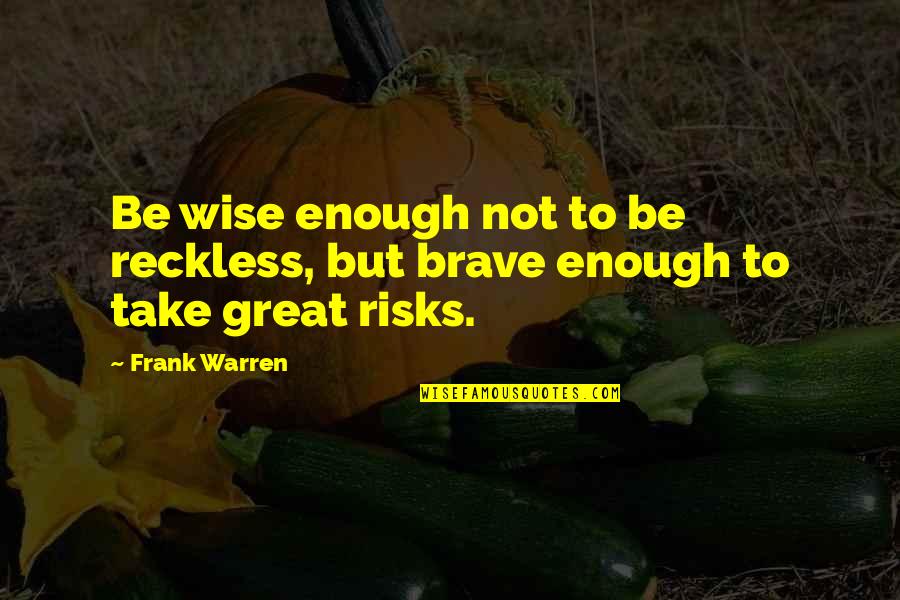 Be wise enough not to be reckless, but brave enough to take
great risks
. —
Frank Warren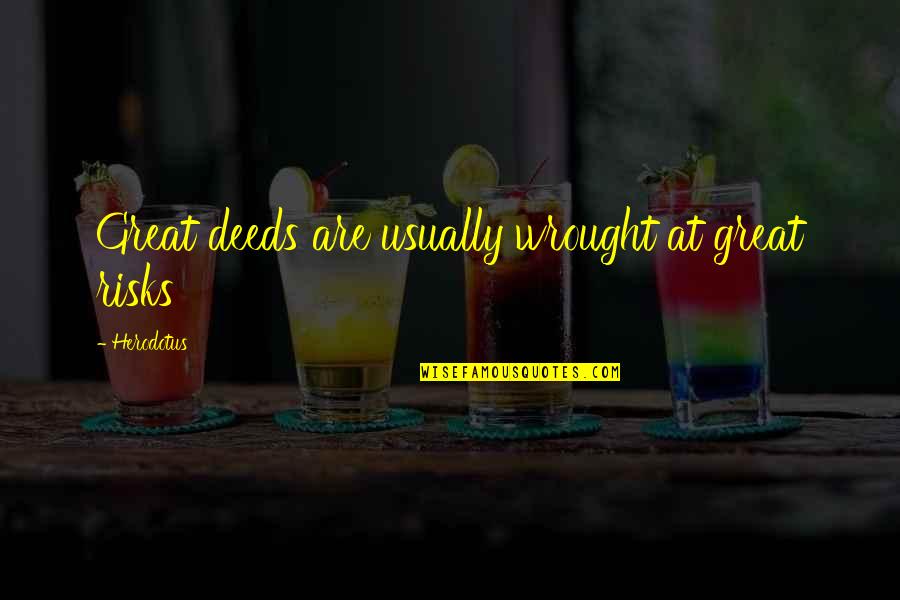 Great deeds are usually wrought at
great risks
—
Herodotus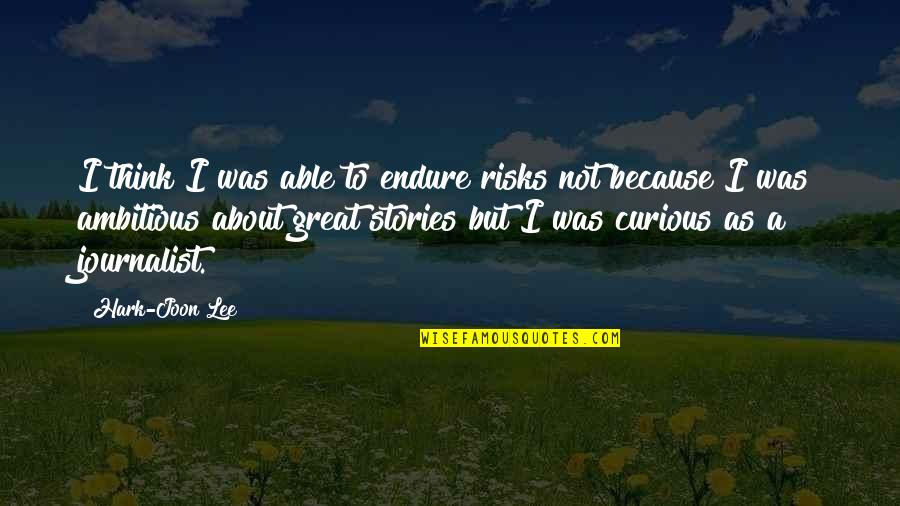 I think I was able to endure risks not because I was ambitious about great stories but I was curious as a journalist. —
Hark-Joon Lee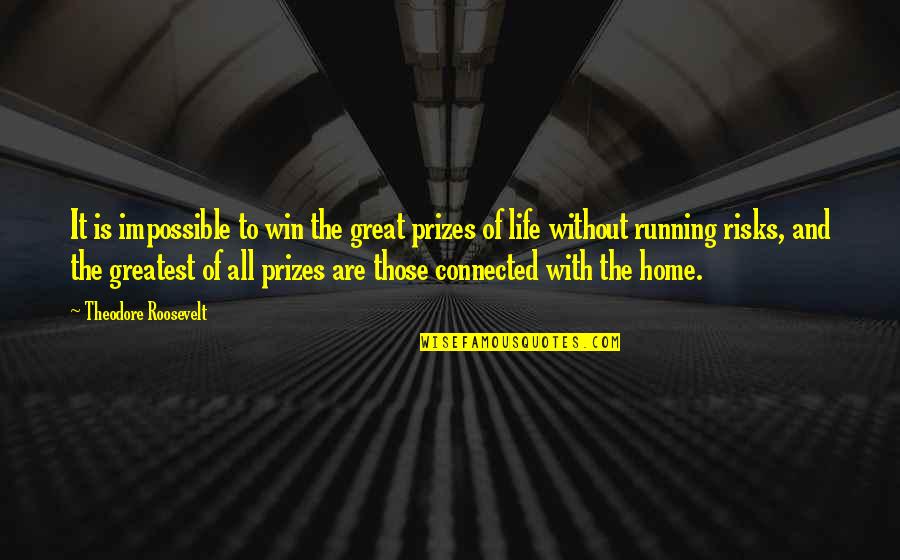 It is impossible to win the great prizes of life without running risks, and the greatest of all prizes are those connected with the home. —
Theodore Roosevelt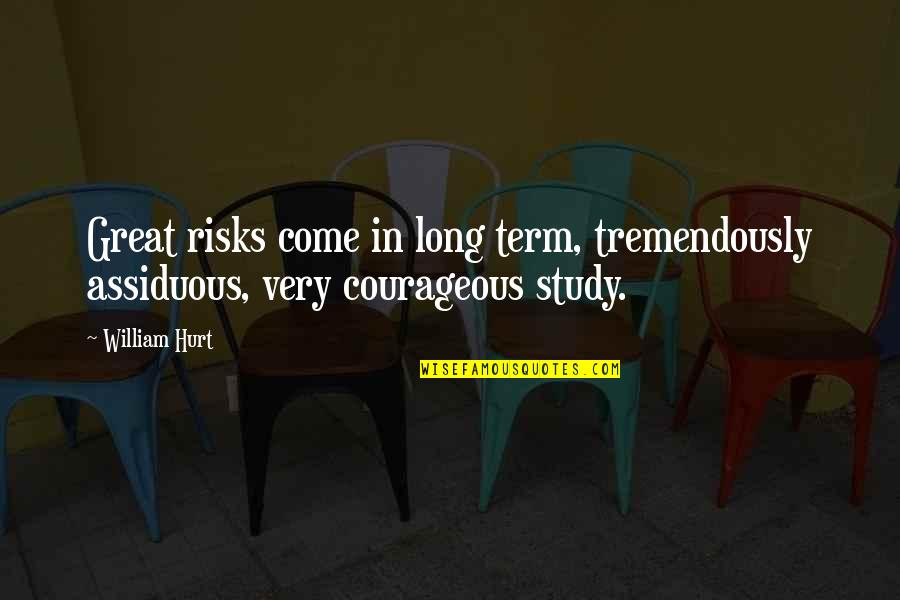 Great risks
come in long term, tremendously assiduous, very courageous study. —
William Hurt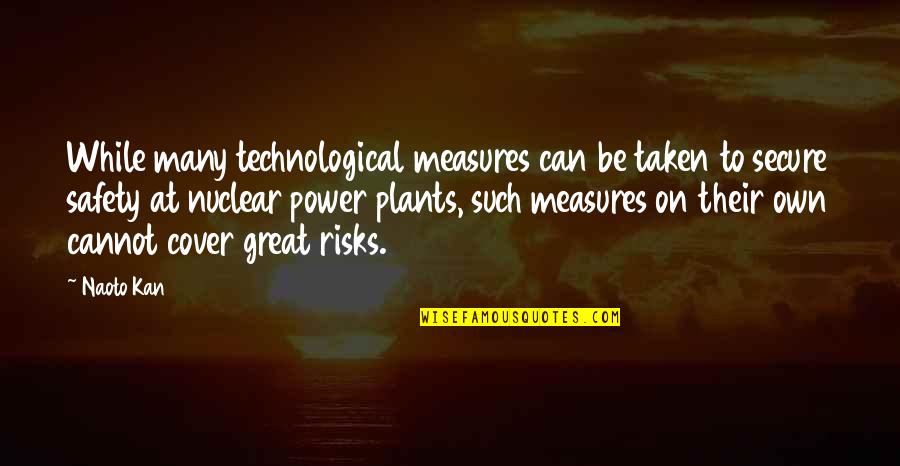 While many technological measures can be taken to secure safety at nuclear power plants, such measures on their own cannot cover
great risks
. —
Naoto Kan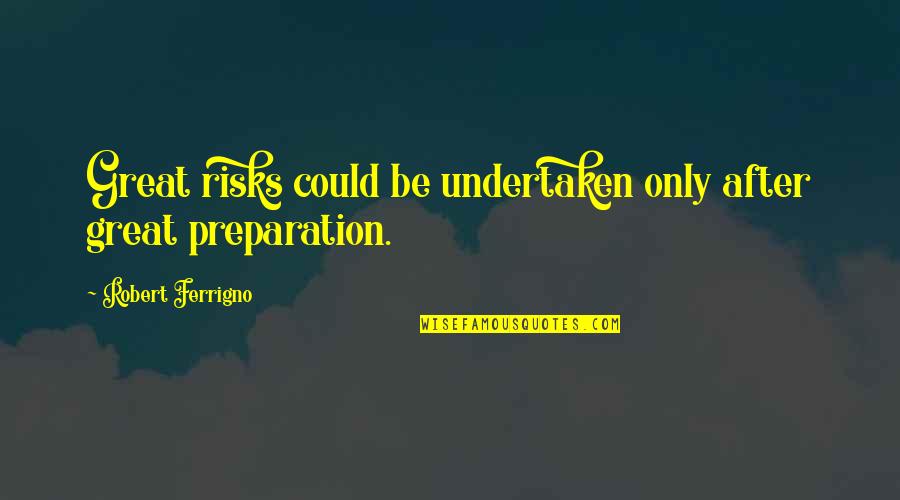 Great risks
could be undertaken only after great preparation. —
Robert Ferrigno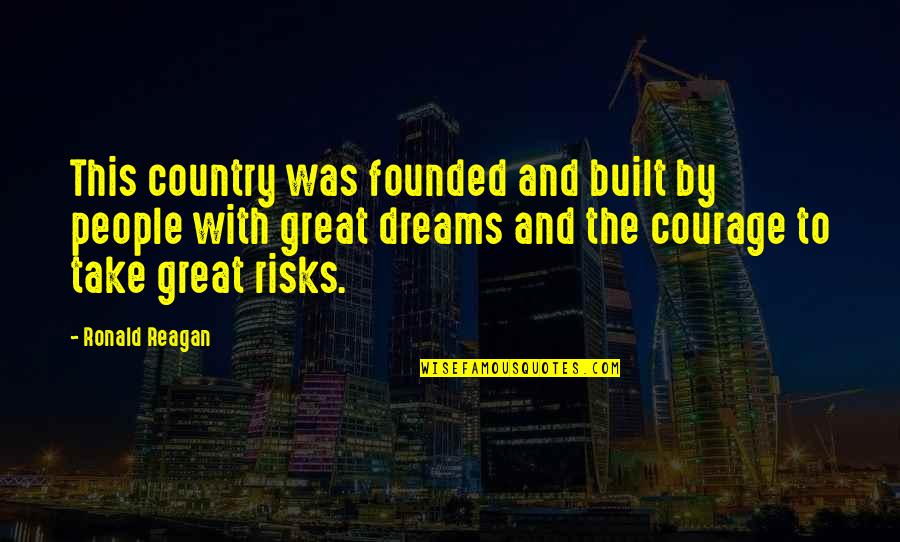 This country was founded and built by people with great dreams and the courage to take
great risks
. —
Ronald Reagan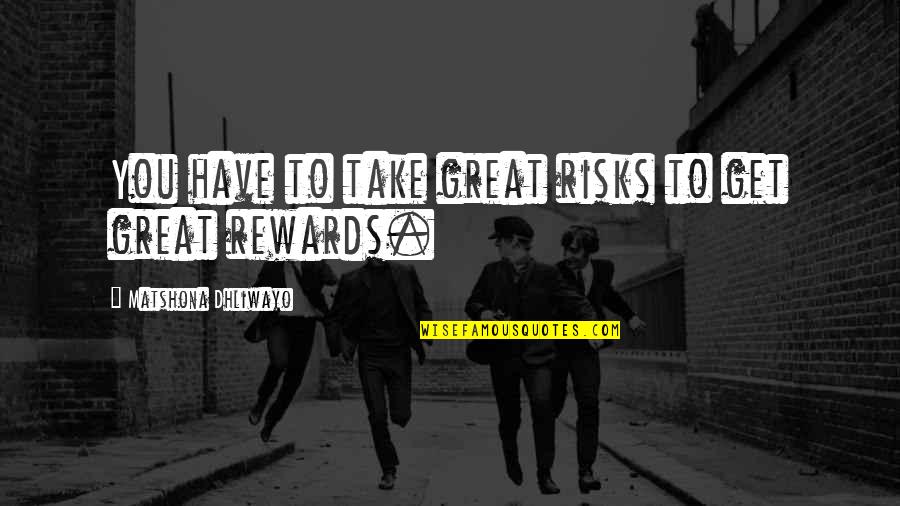 You have to take
great risks
to get great rewards. —
Matshona Dhliwayo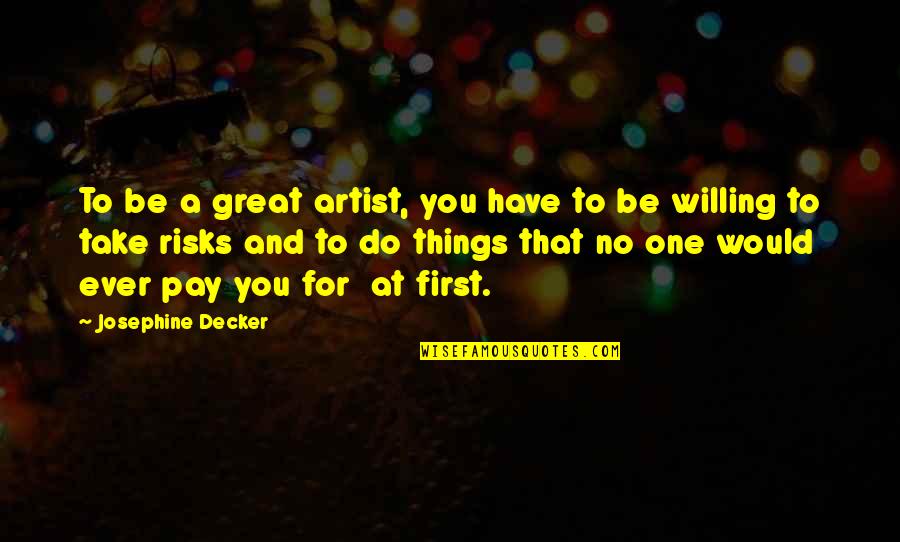 To be a great artist, you have to be willing to take risks and to do things that no one would ever pay you for
at first. —
Josephine Decker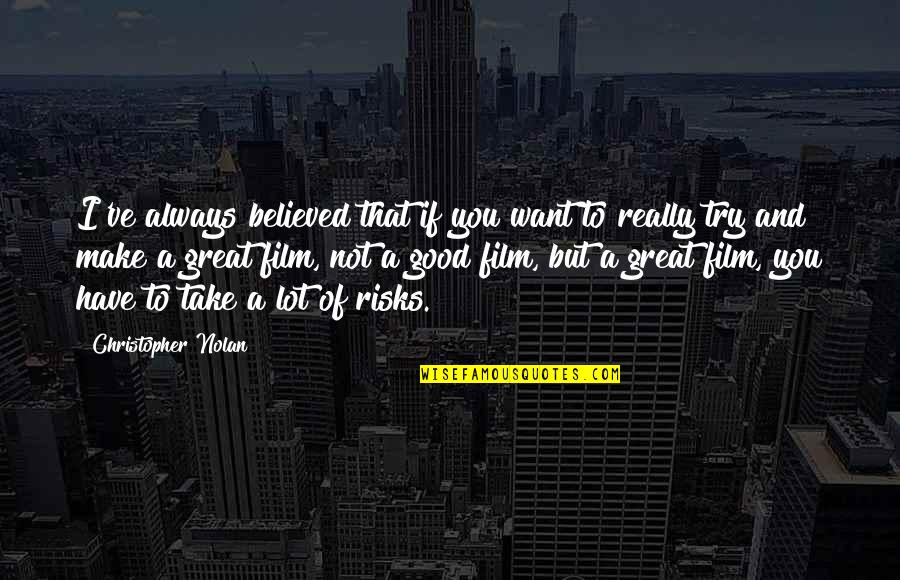 I've always believed that if you want to really try and make a great film, not a good film, but a great film, you have to take a lot of risks. —
Christopher Nolan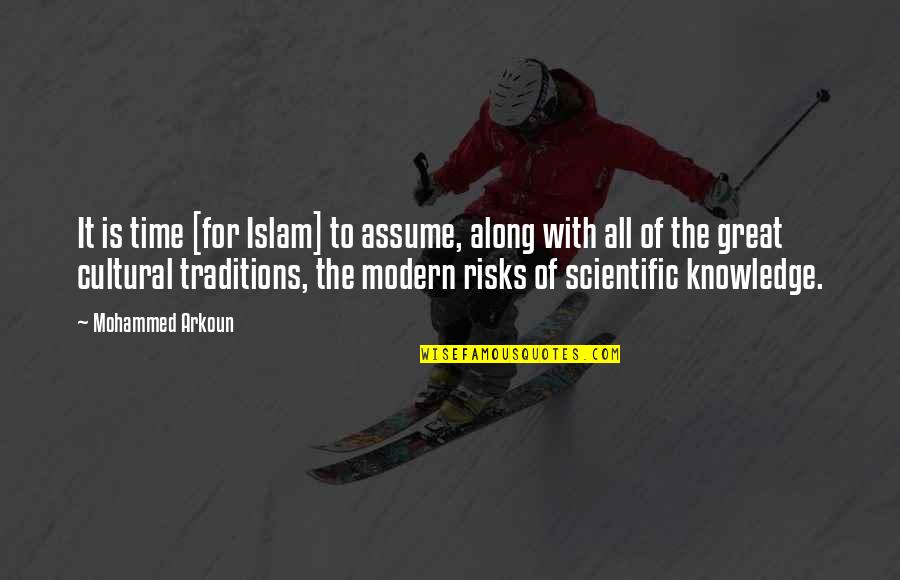 It is time [for Islam] to assume, along with all of the great cultural traditions, the modern risks of scientific knowledge. —
Mohammed Arkoun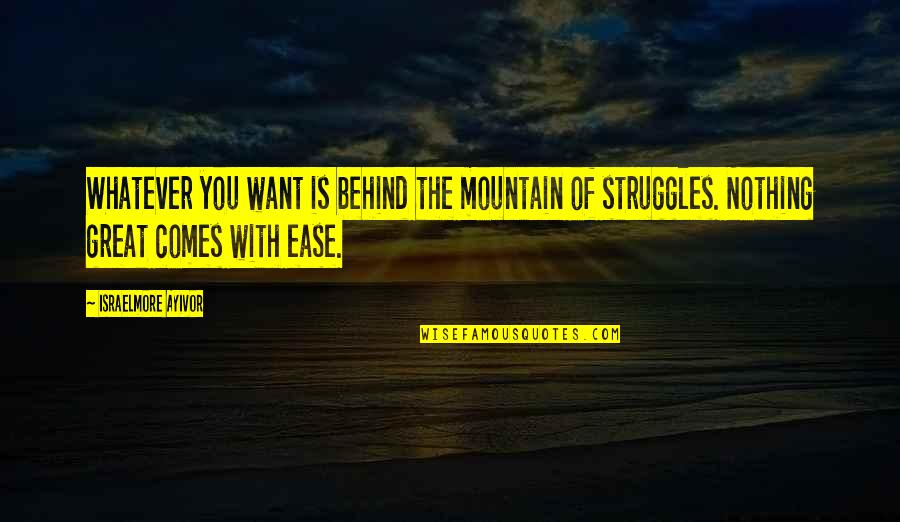 Whatever you want is behind the mountain of struggles. Nothing great comes with ease. —
Israelmore Ayivor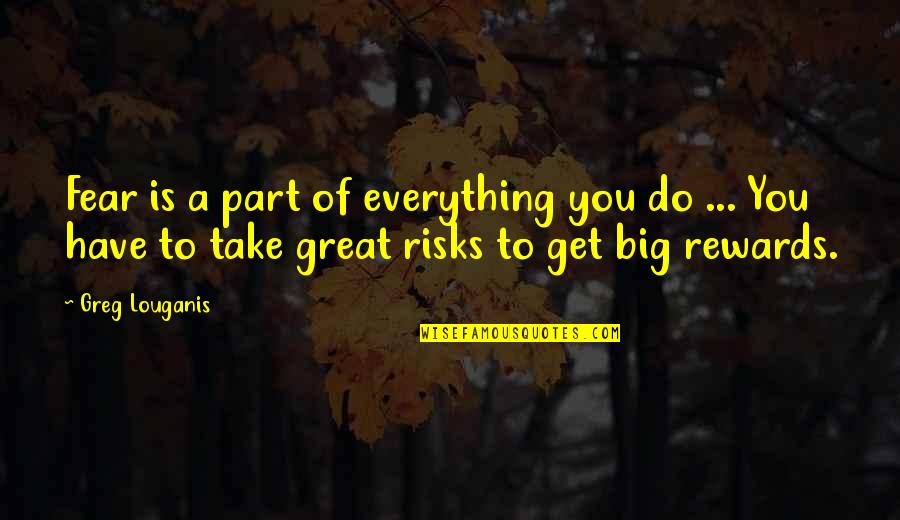 Fear is a part of everything you do ... You have to take
great risks
to get big rewards. —
Greg Louganis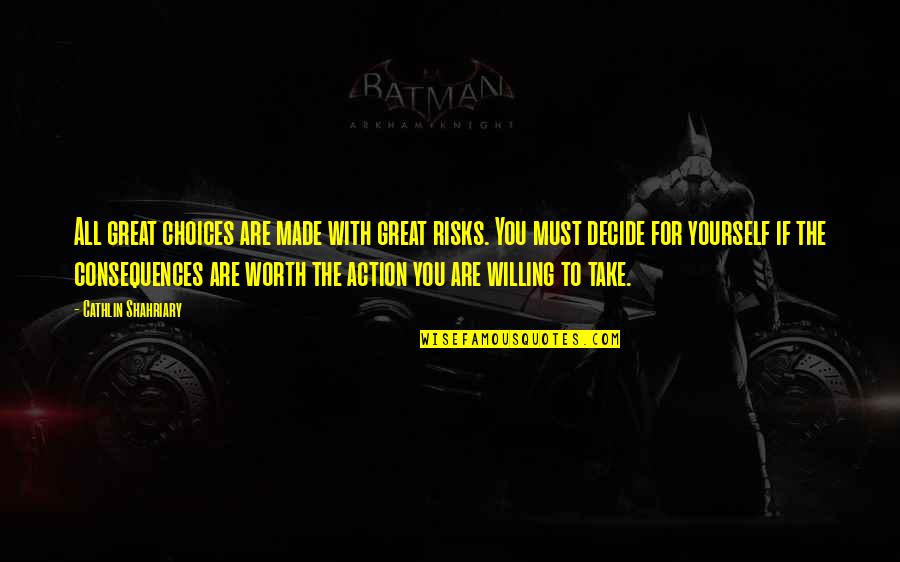 All great choices are made with
great risks
. You must decide for yourself if the consequences are worth the action you are willing to take. —
Cathlin Shahriary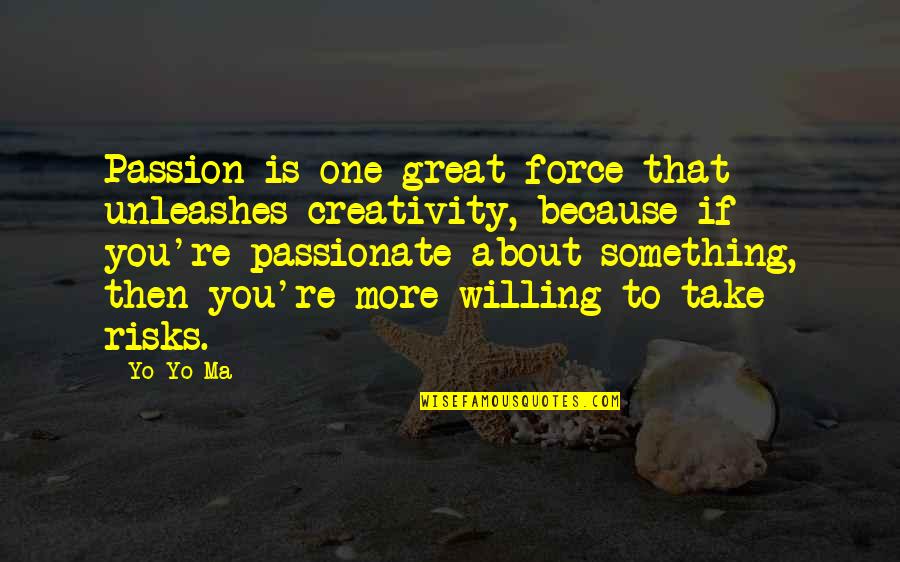 Passion is one great force that unleashes creativity, because if you're passionate about something, then you're more willing to take risks. —
Yo-Yo Ma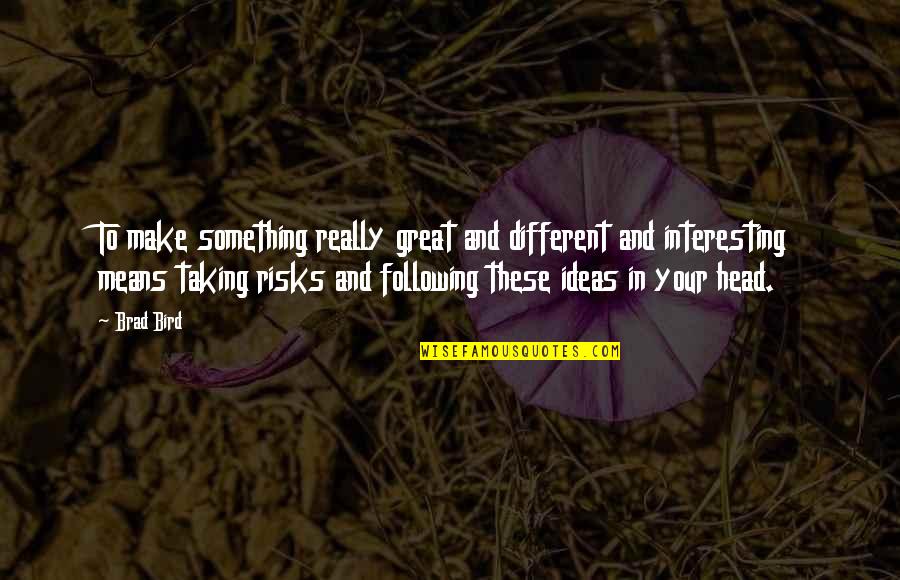 To make something really great and different and interesting means taking risks and following these ideas in your head. —
Brad Bird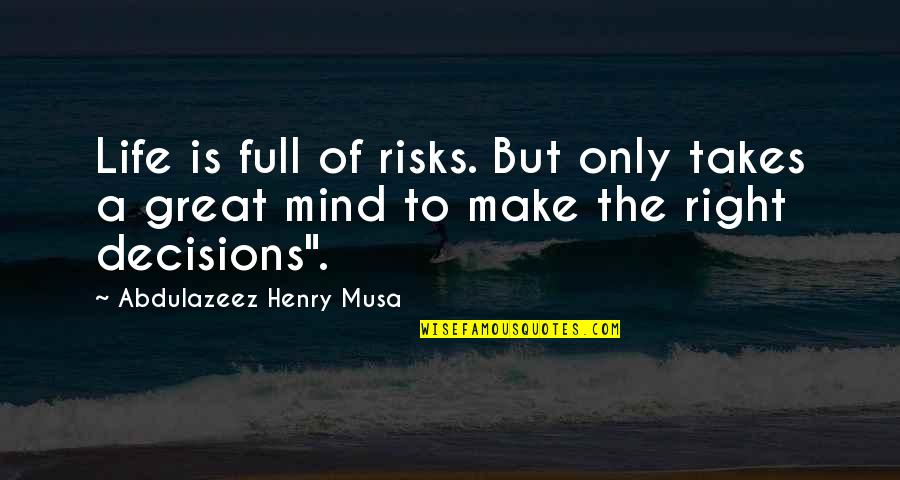 Life is full of risks. But only takes a great mind to make the right decisions". —
Abdulazeez Henry Musa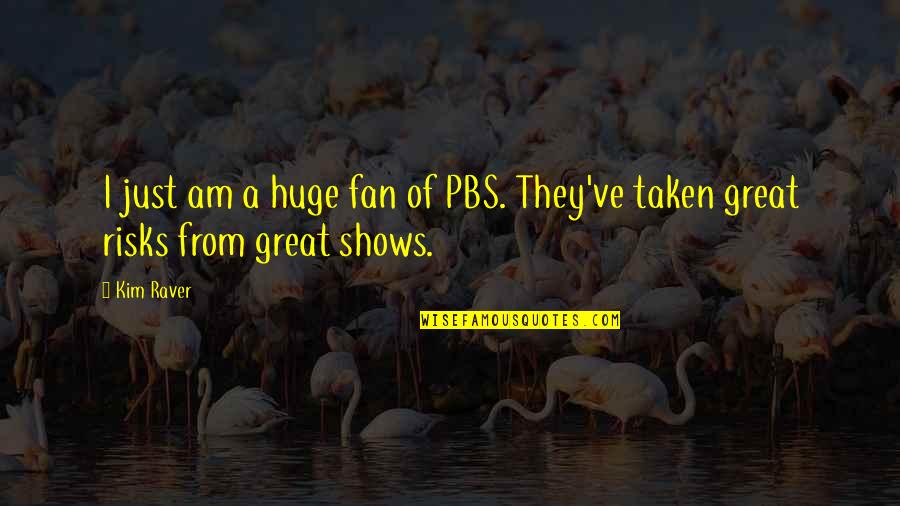 I just am a huge fan of PBS. They've taken
great risks
from great shows. —
Kim Raver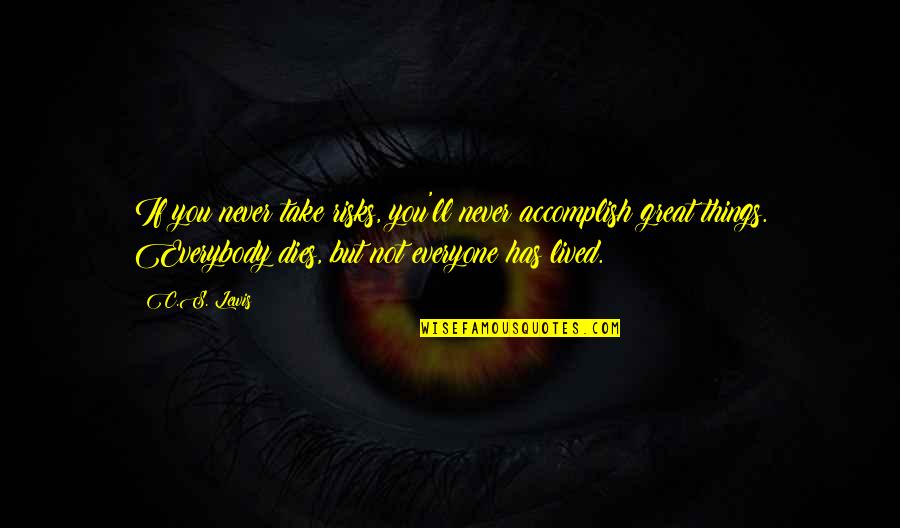 If you never take risks, you'll never accomplish great things. Everybody dies, but not everyone has lived. —
C.S. Lewis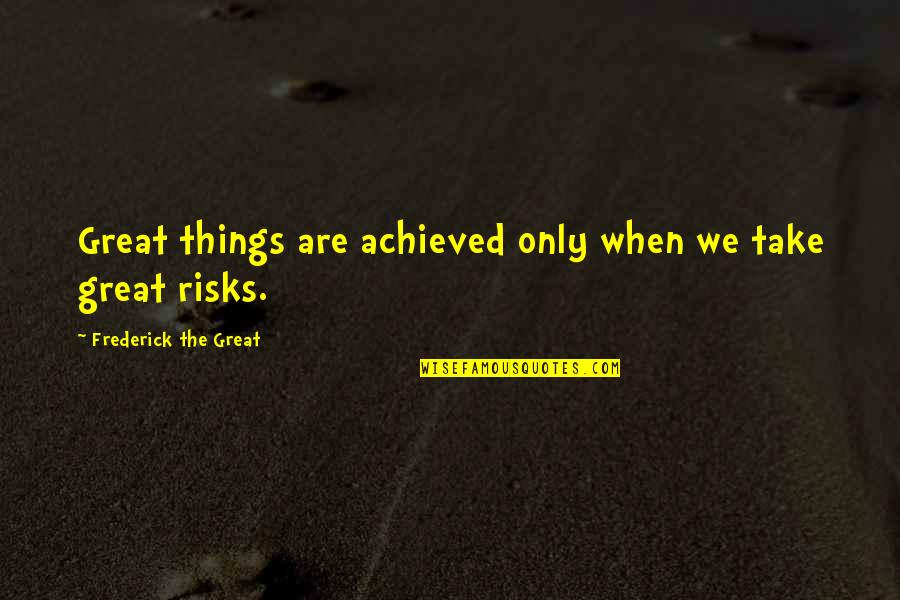 Great things are achieved only when we take
great risks
. —
Frederick The Great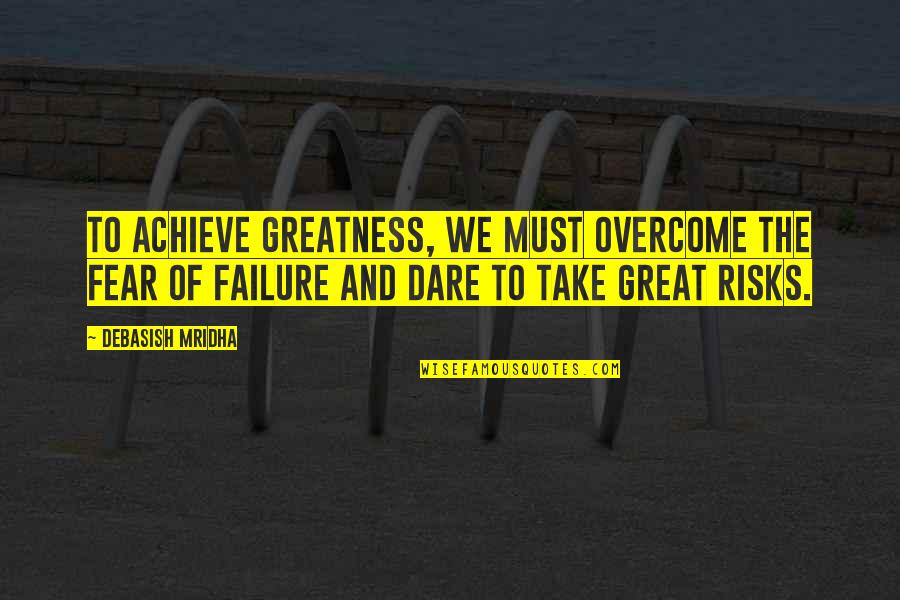 To achieve greatness, we must overcome the fear of failure and dare to take
great risks
. —
Debasish Mridha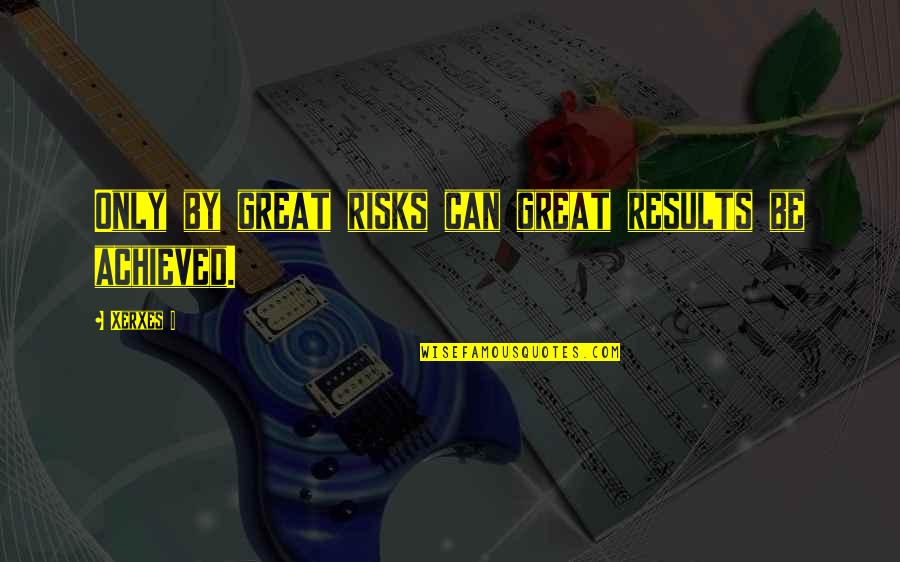 Only by
great risks
can great results be achieved. —
Xerxes I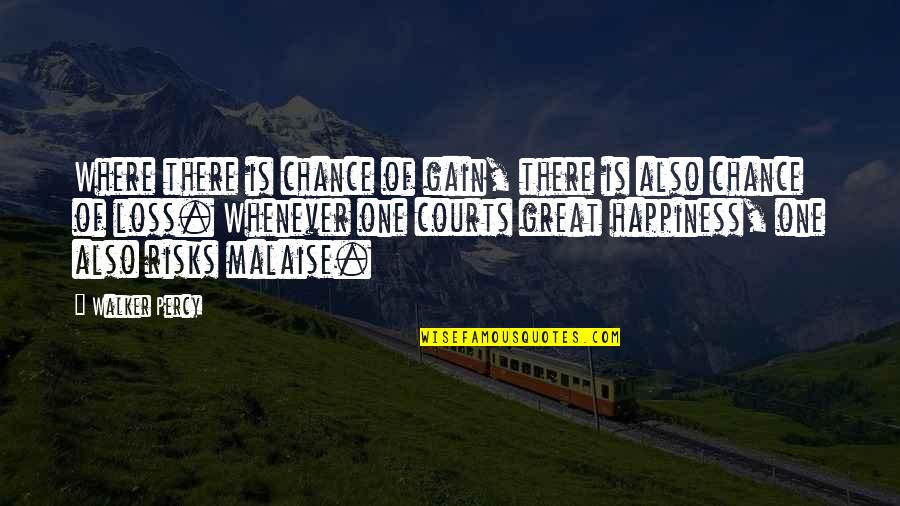 Where there is chance of gain, there is also chance of loss. Whenever one courts great happiness, one also risks malaise. —
Walker Percy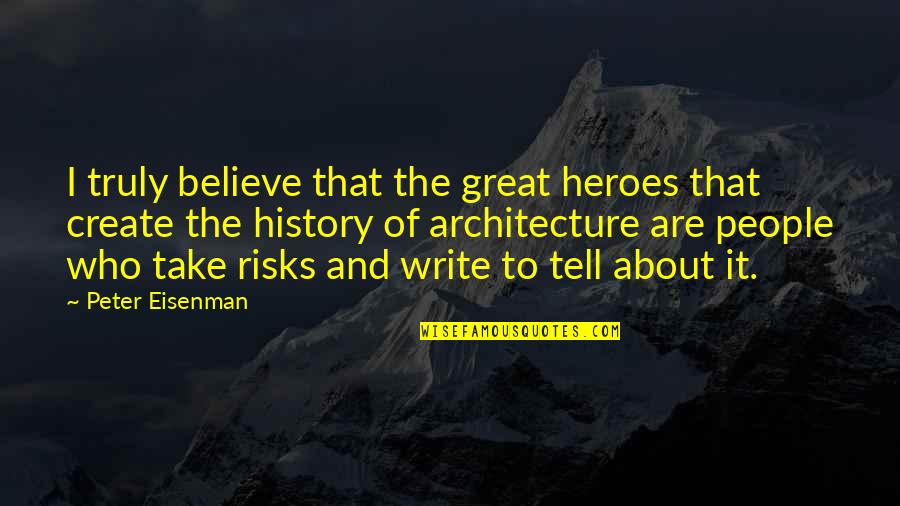 I truly believe that the great heroes that create the history of architecture are people who take risks and write to tell about it. —
Peter Eisenman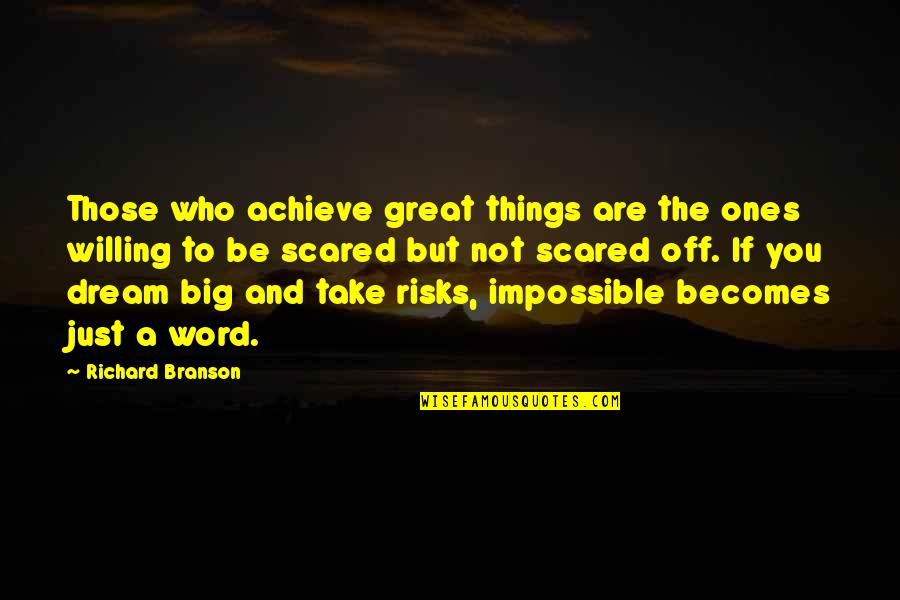 Those who achieve great things are the ones willing to be scared but not scared off. If you dream big and take risks, impossible becomes just a word. —
Richard Branson