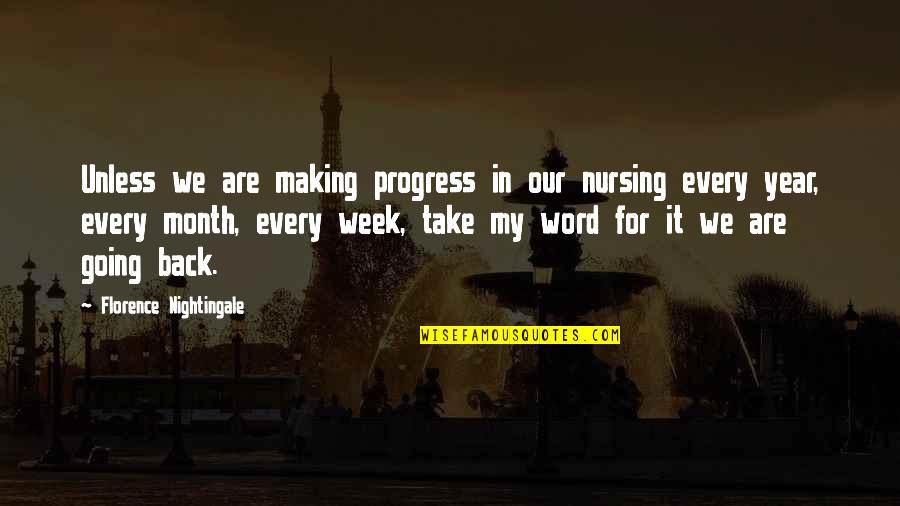 Unless we are making progress in our nursing every year, every month, every week, take my word for it we are going back.
—
Florence Nightingale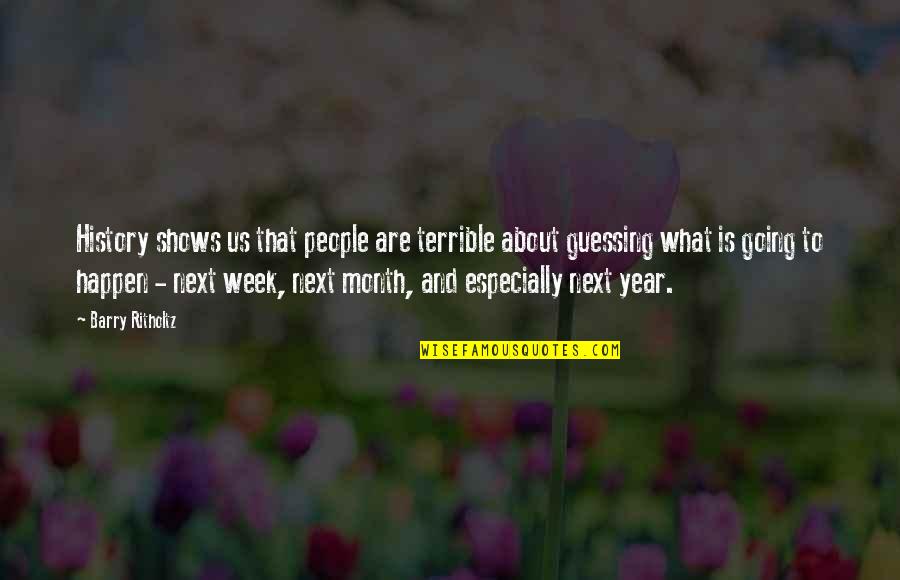 History shows us that people are terrible about guessing what is going to happen - next week, next month, and especially next year.
—
Barry Ritholtz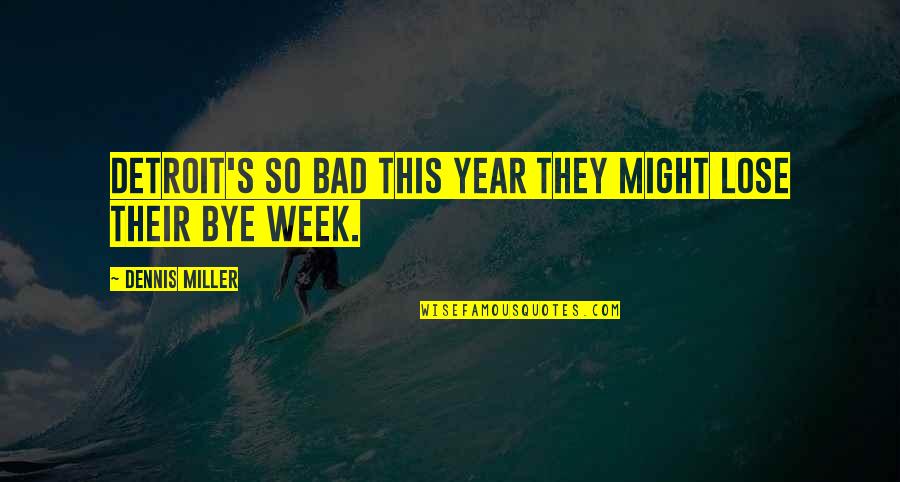 Detroit's so bad this year they might lose their bye week.
—
Dennis Miller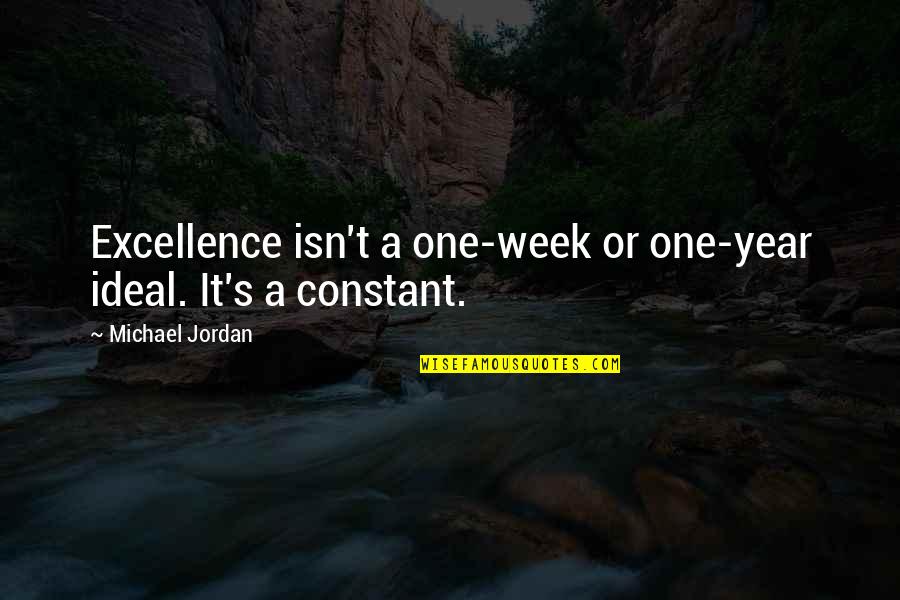 Excellence isn't a one-week or one-year ideal. It's a constant.
—
Michael Jordan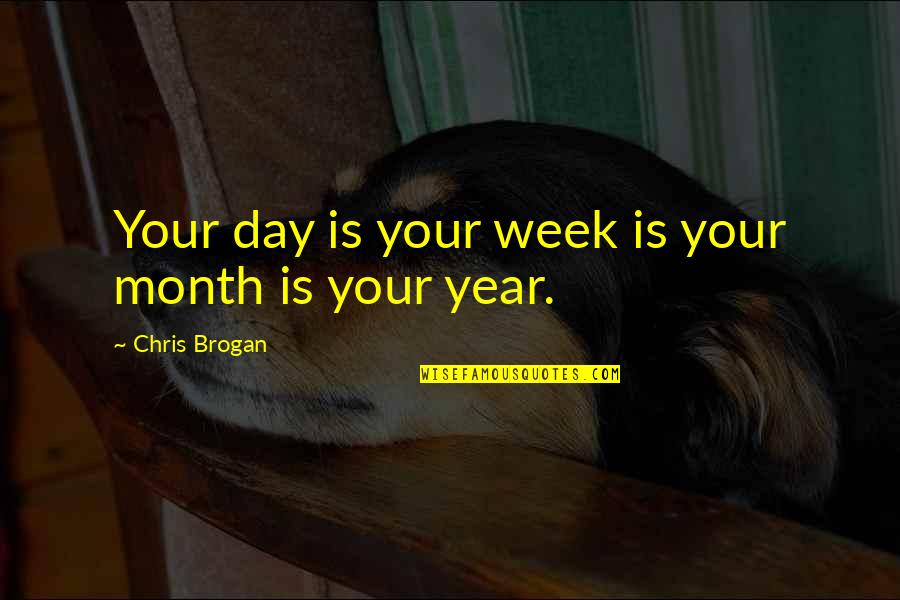 Your day is your week is your month is your year. —
Chris Brogan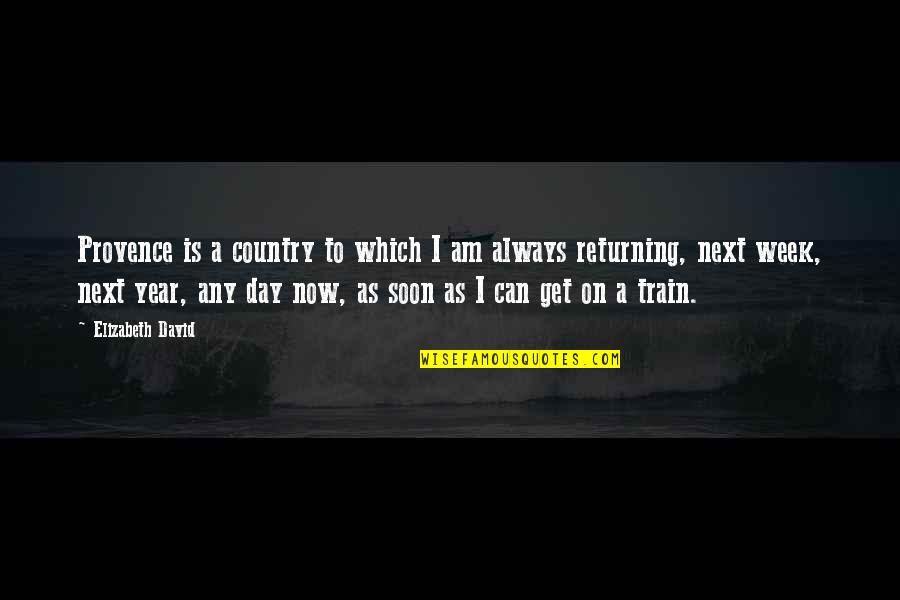 Provence is a country to which I am always returning, next week, next year, any day now, as soon as I can get on a train. —
Elizabeth David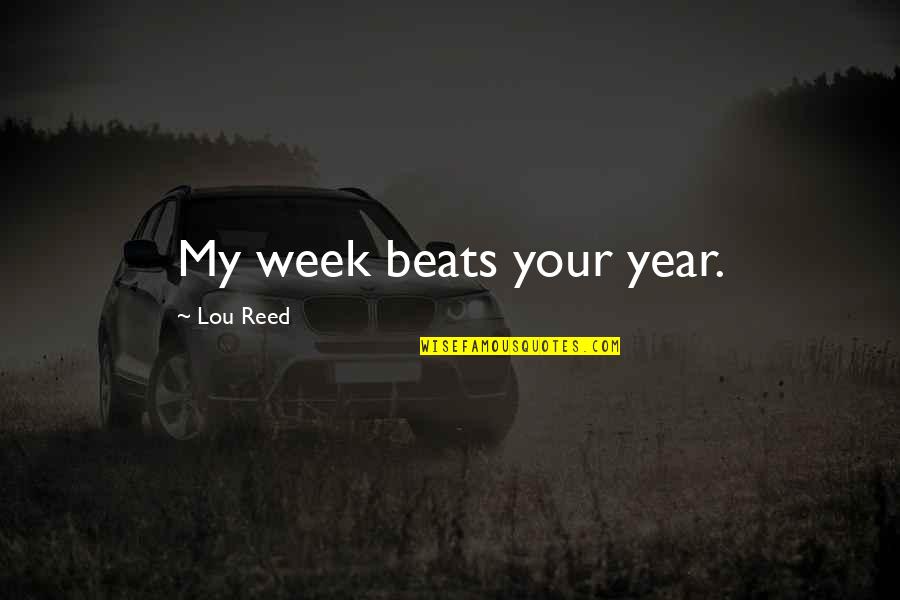 My week beats your year. —
Lou Reed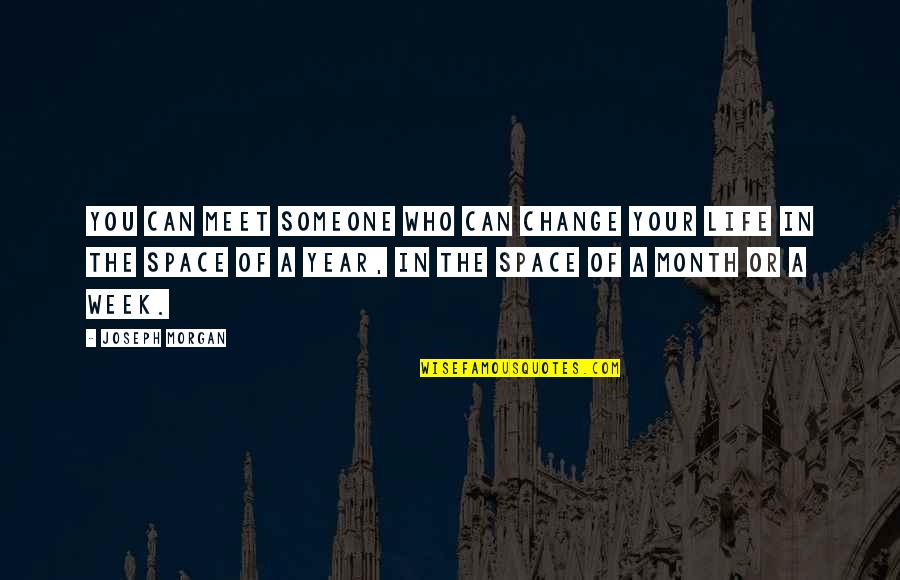 You Can Meet Someone Who Can Change Your Life In The Space Of A Year, In The Space Of A Month Or A Week. —
Joseph Morgan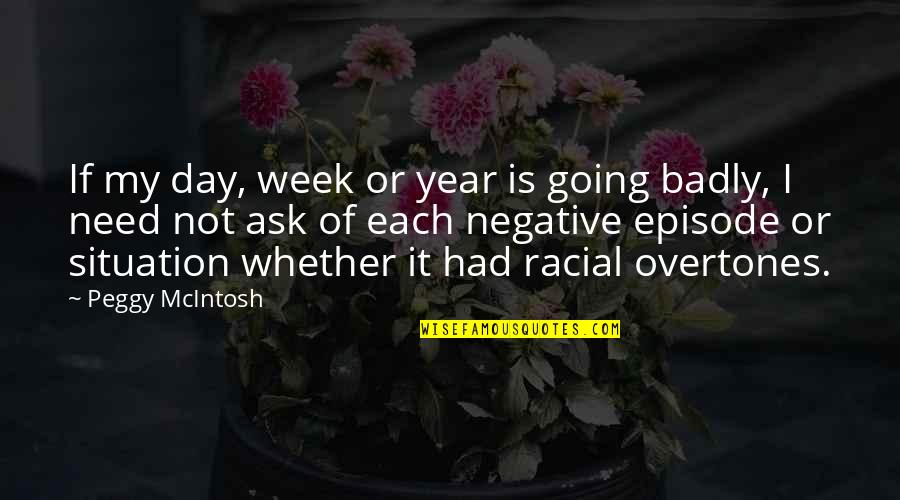 If my day, week or year is going badly, I need not ask of each negative episode or situation whether it had racial overtones. —
Peggy McIntosh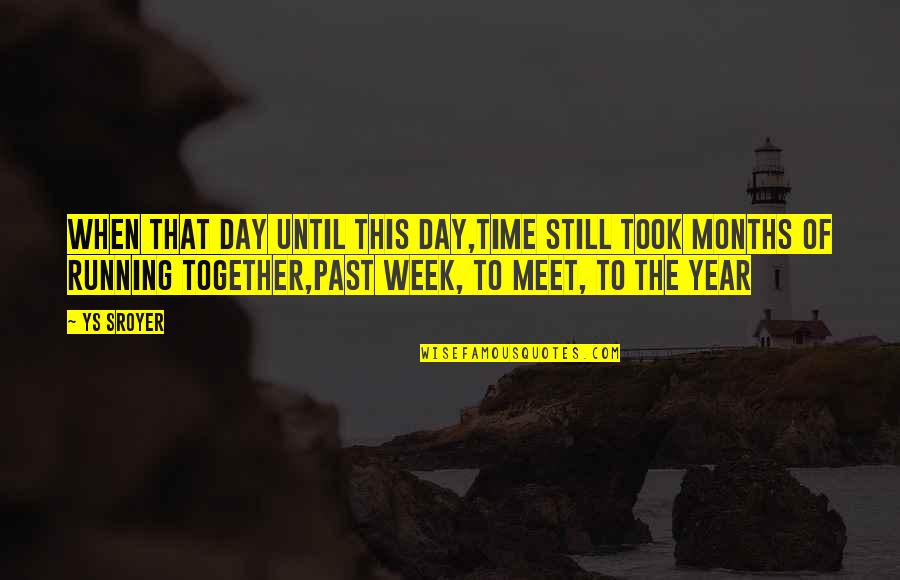 When that day until this day,
time still took months of running together,
past week, to meet, to the year —
Ys Sroyer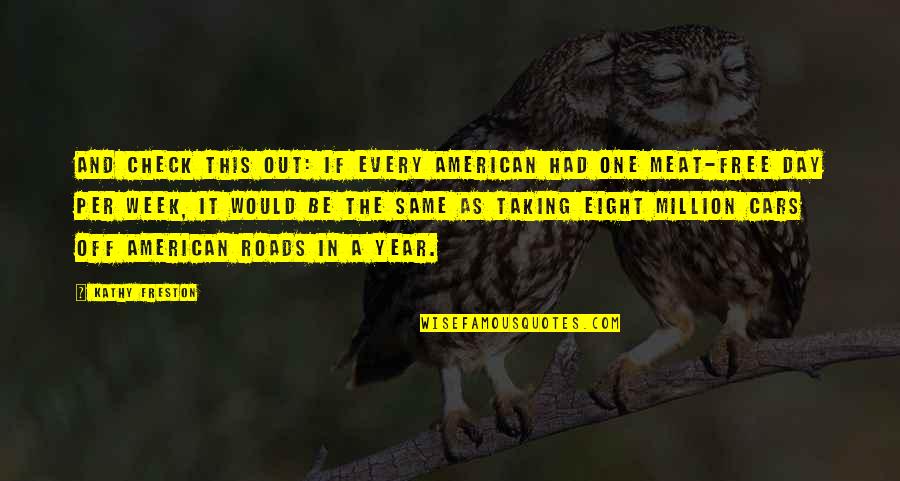 And check this out: If every American had one meat-free day per week, it would be the same as taking eight million cars off American roads in a year. —
Kathy Freston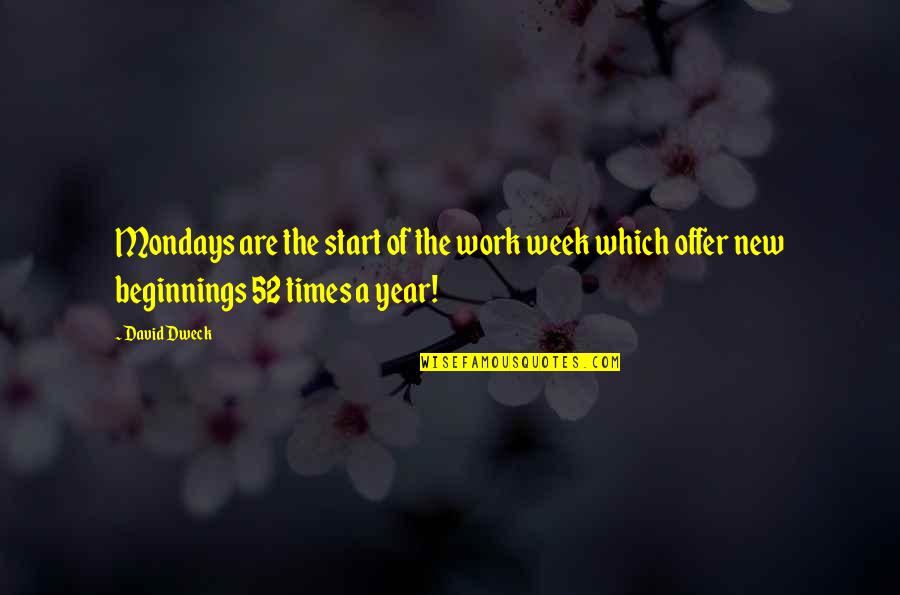 Mondays are the start of the work week which offer new beginnings 52 times a year! —
David Dweck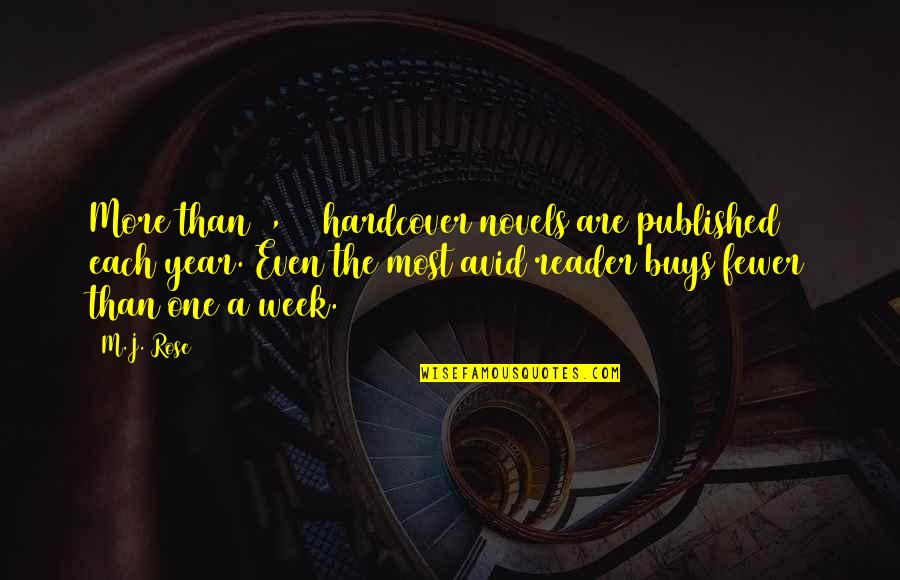 More than 3,500 hardcover novels are published each year. Even the most avid reader buys fewer than one a week. —
M.J. Rose
TWELVE-YEAR-OLD TRIAL PRODIGY JUNE IPARIS BECOMES YOUNGEST STUDENT EVER ADMITTED TO DRAKE UNIVERSITY, TO BE OFFICIALLY INDUCTED NEXT WEEK. —
Marie Lu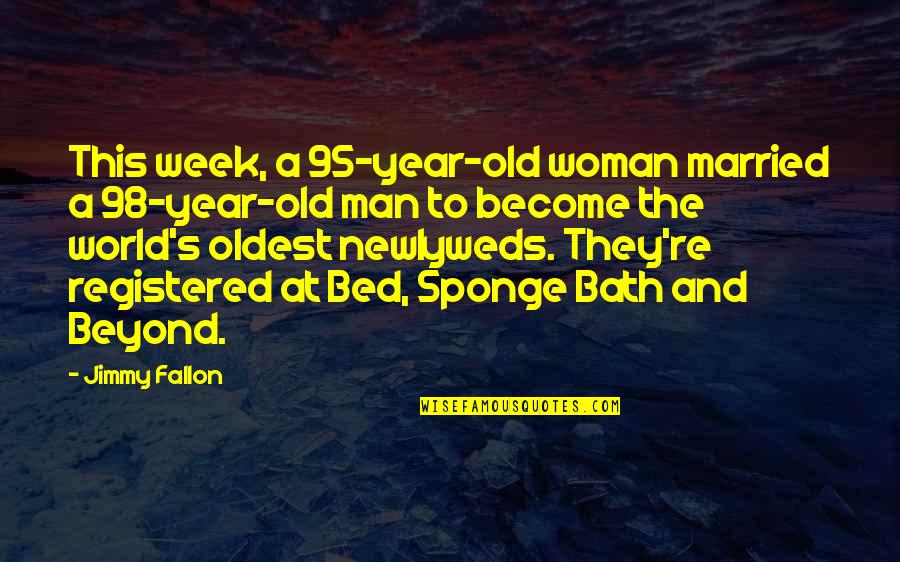 This week, a 95-year-old woman married a 98-year-old man to become the world's oldest newlyweds. They're registered at Bed, Sponge Bath and Beyond. —
Jimmy Fallon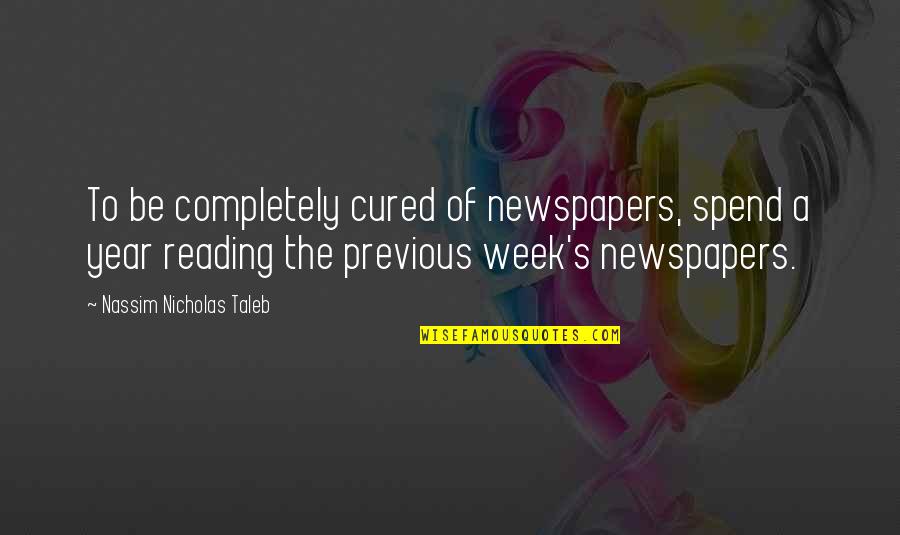 To be completely cured of newspapers, spend a year reading the previous week's newspapers. —
Nassim Nicholas Taleb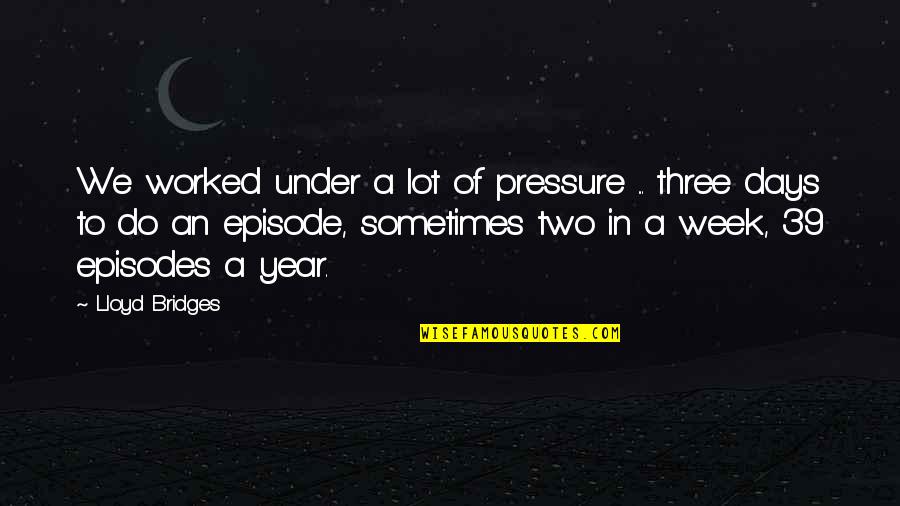 We worked under a lot of pressure ... three days to do an episode, sometimes two in a week, 39 episodes a year. —
Lloyd Bridges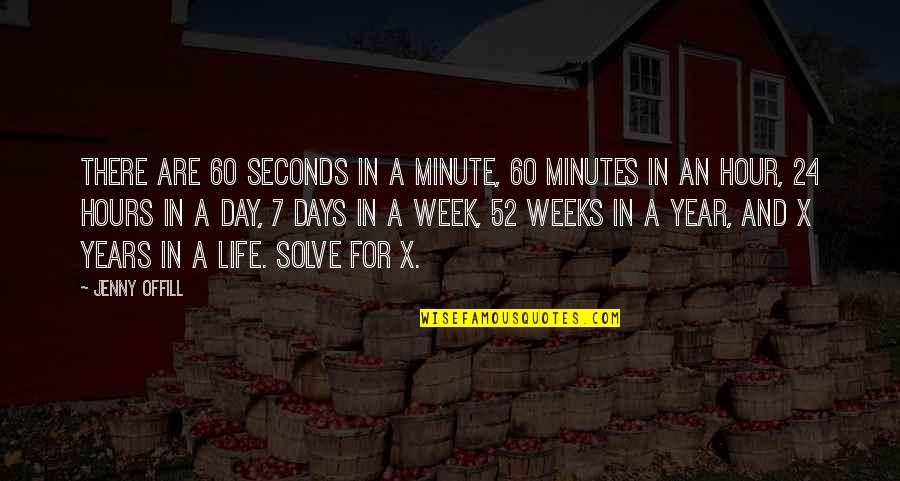 There are 60 seconds in a minute, 60 minutes in an hour, 24 hours in a day, 7 days in a week, 52 weeks in a year, and X years in a life. Solve for X. —
Jenny Offill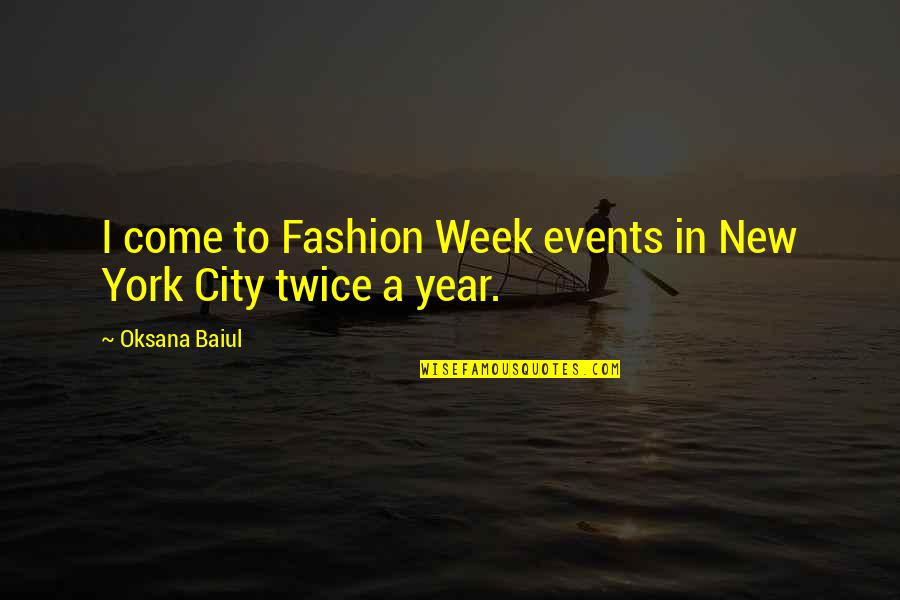 I come to Fashion Week events in New York City twice a year. —
Oksana Baiul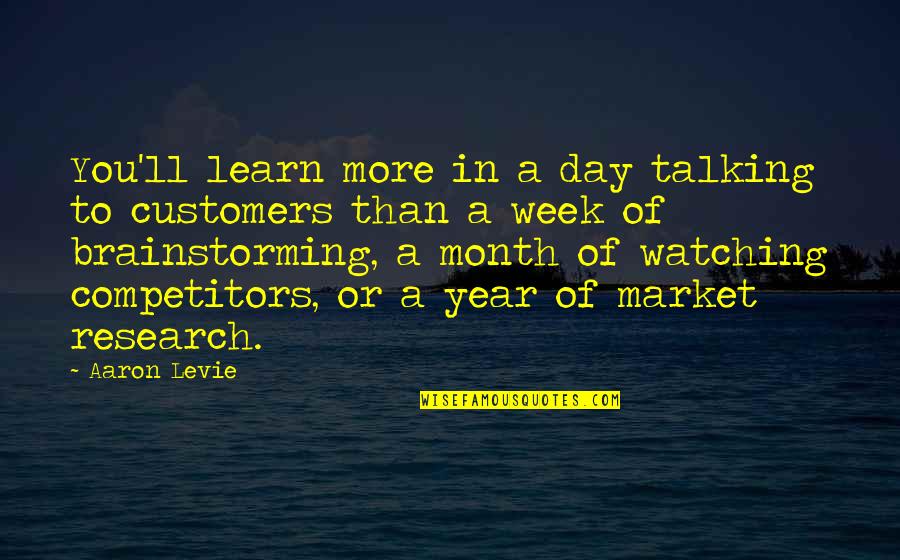 You'll learn more in a day talking to customers than a week of brainstorming, a month of watching competitors, or a year of market research. —
Aaron Levie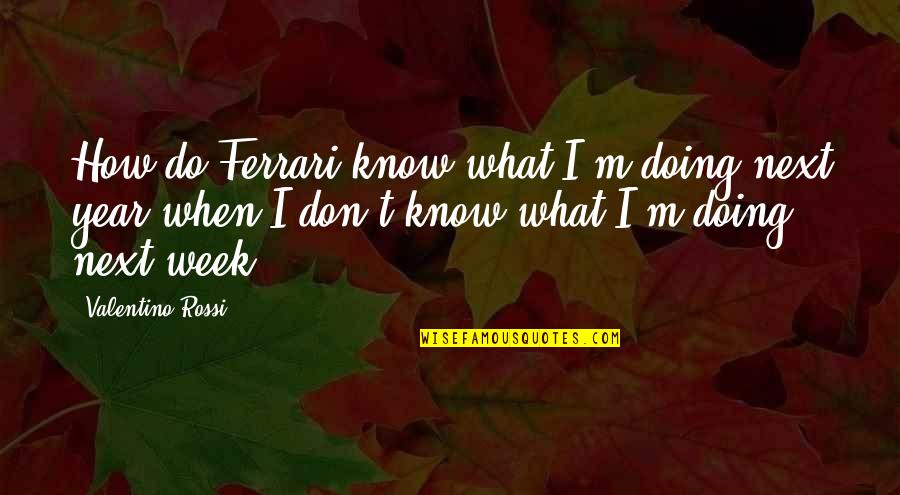 How do Ferrari know what I'm doing next year when I don't know what I'm doing next week? —
Valentino Rossi
Maybe this would be it for them, one night together. Maybe they would have a week. Maybe a month. Maybe a year. Maybe a lifetime. It didn't matter. —
Annette Marie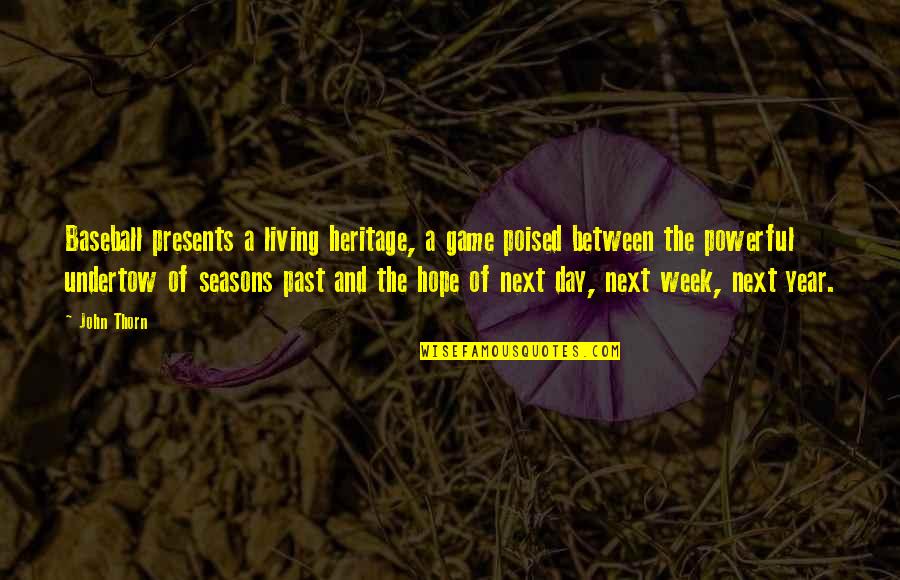 Baseball presents a living heritage, a game poised between the powerful undertow of seasons past and the hope of next day, next week, next year. —
John Thorn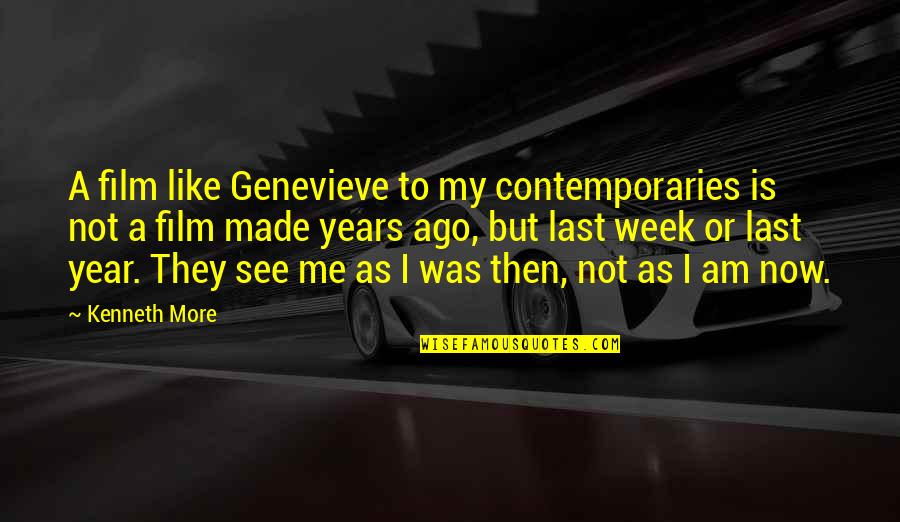 A film like Genevieve to my contemporaries is not a film made years ago, but last week or last year. They see me as I was then, not as I am now. —
Kenneth More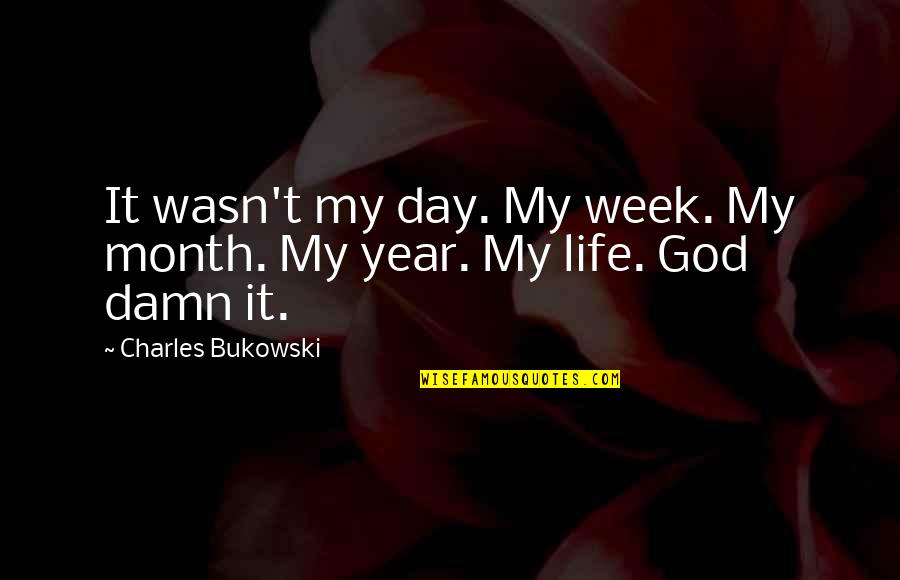 It wasn't my day. My week. My month. My year. My life. God damn it. —
Charles Bukowski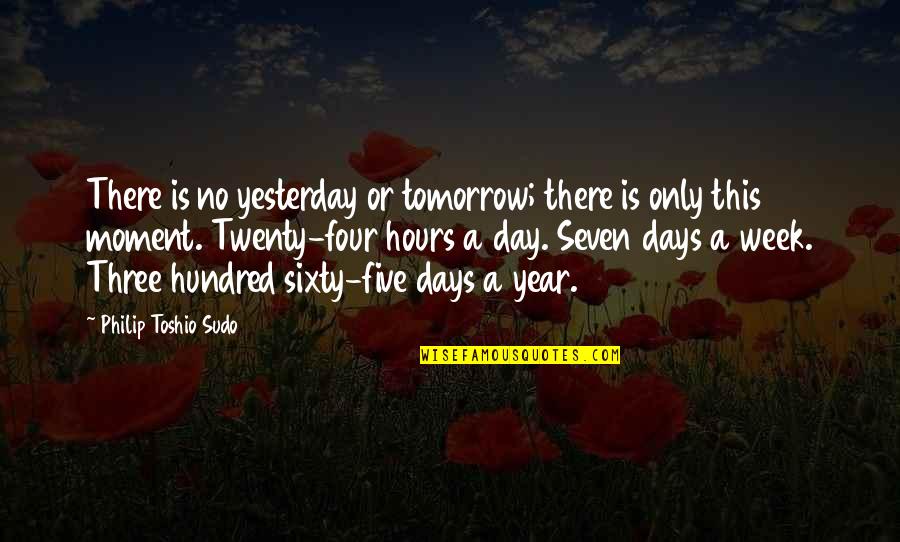 There is no yesterday or tomorrow; there is only this moment. Twenty-four hours a day. Seven days a week. Three hundred sixty-five days a year. —
Philip Toshio Sudo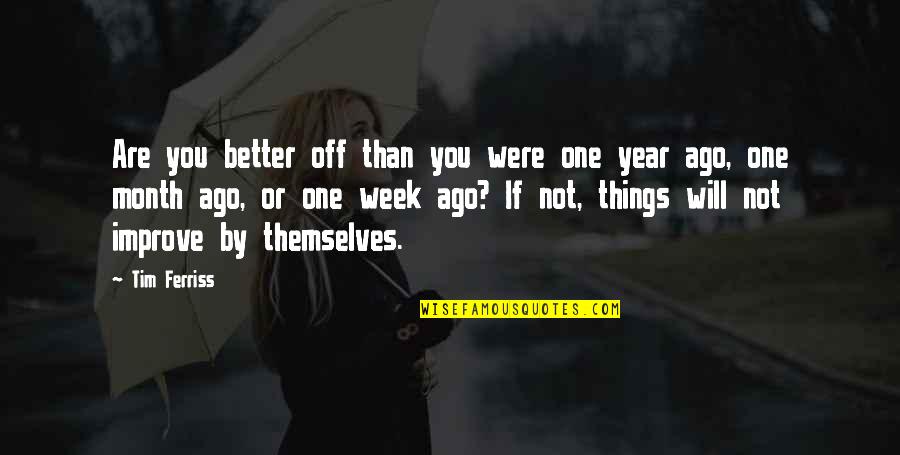 Are you better off than you were one year ago, one month ago, or one week ago? If not, things will not improve by themselves. —
Tim Ferriss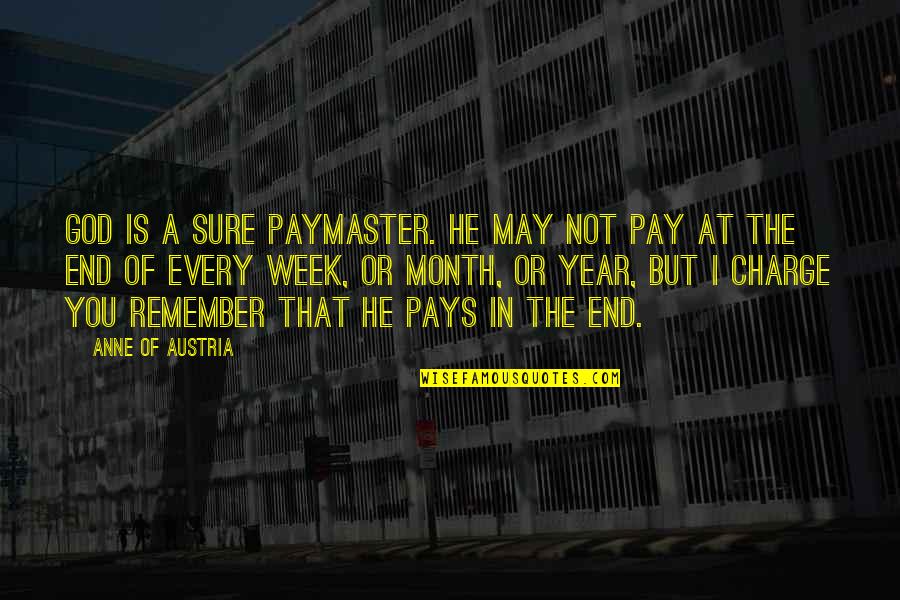 God is a sure paymaster. He may not pay at the end of every week, or month, or year, but I charge you remember that He pays in the end. —
Anne Of Austria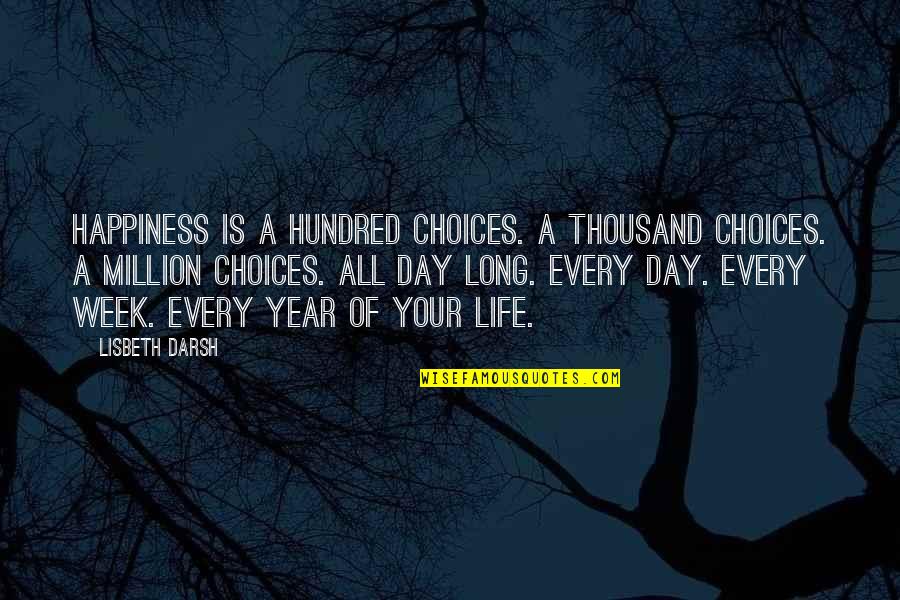 Happiness is a hundred choices. A thousand choices. A million choices. All day long. Every day. Every week. Every year of your life. —
Lisbeth Darsh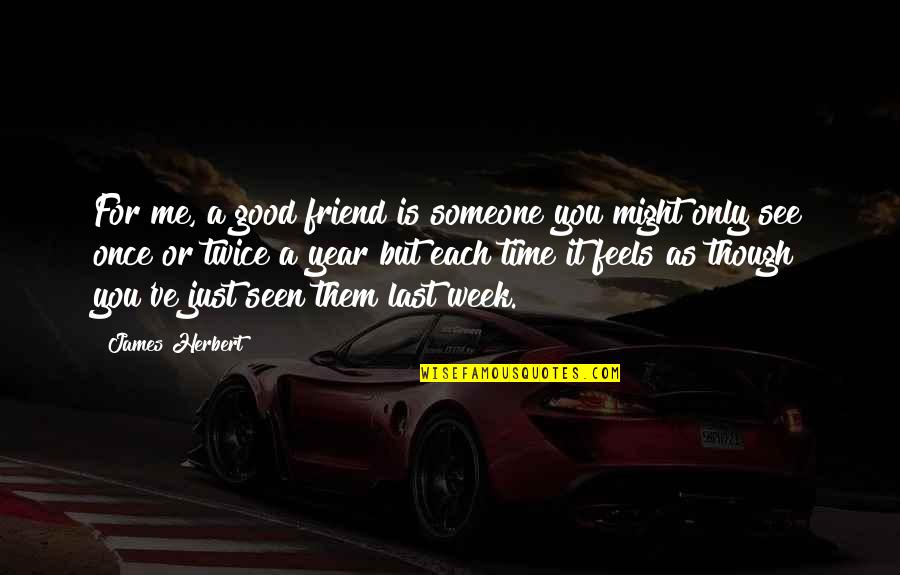 For me, a good friend is someone you might only see once or twice a year but each time it feels as though you've just seen them last week. —
James Herbert