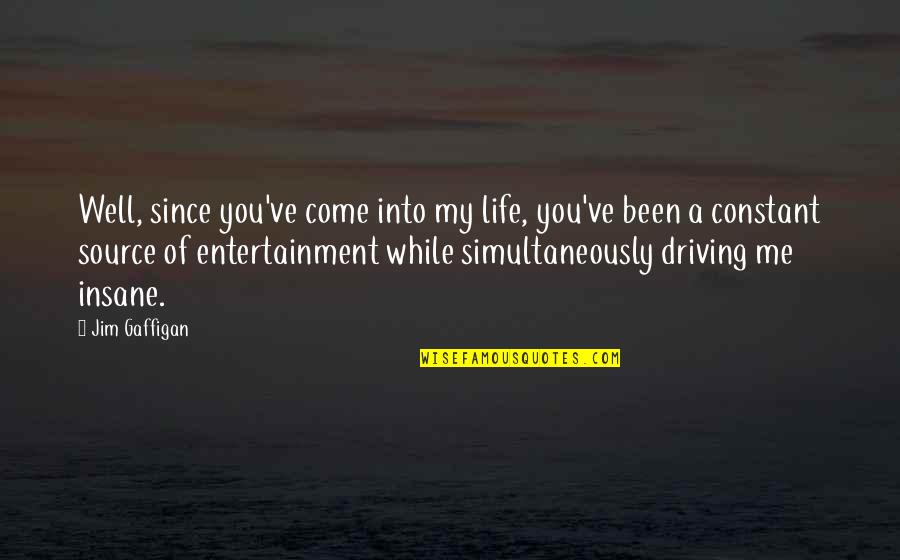 Well, since you've come into my life, you've been a constant source of entertainment while simultaneously driving me insane.
—
Jim Gaffigan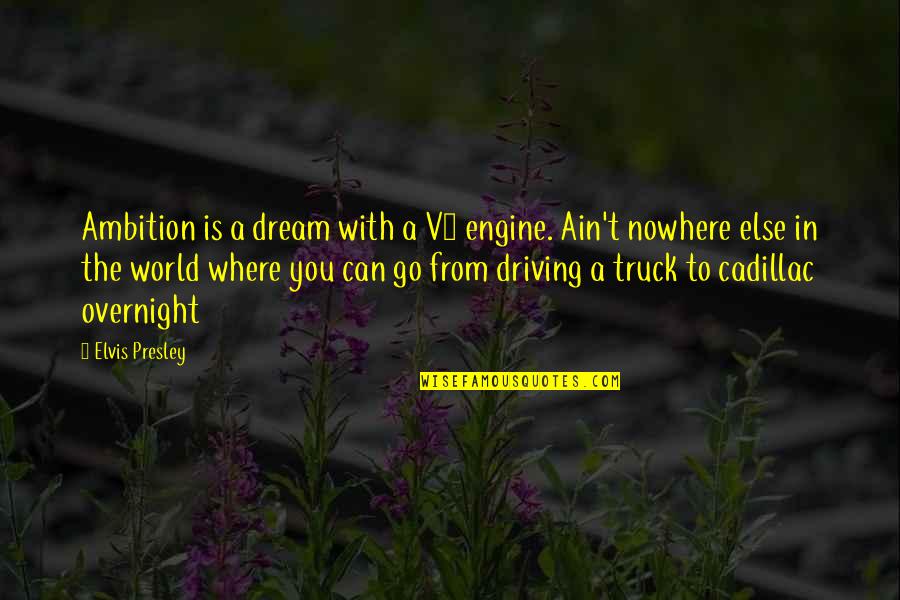 Ambition is a dream with a V8 engine. Ain't nowhere else in the world where you can go from driving a truck to cadillac overnight
—
Elvis Presley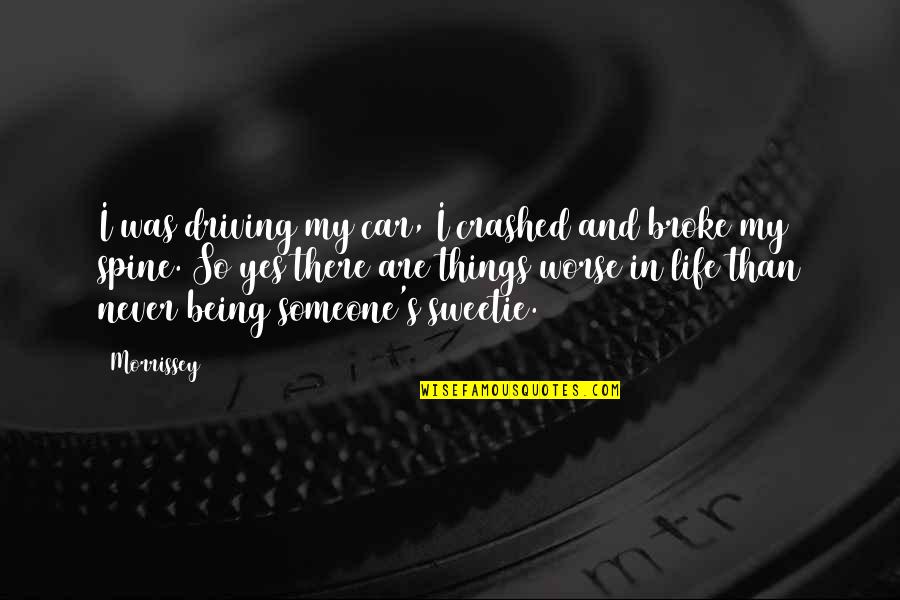 I was driving my car, I crashed and broke my spine. So yes there are things worse in life than never being someone's sweetie.
—
Morrissey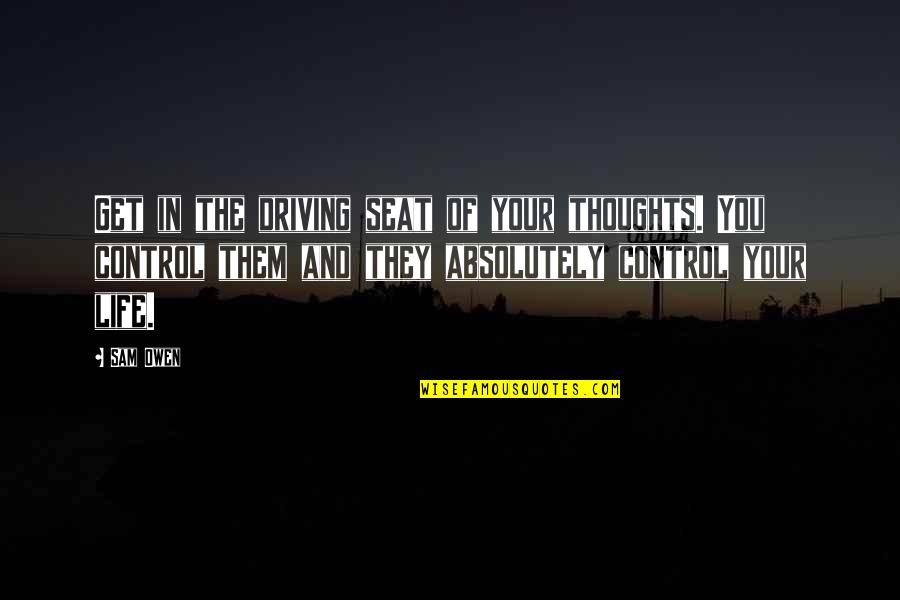 Get in the driving seat of your thoughts. You control them and they absolutely control your life.
—
Sam Owen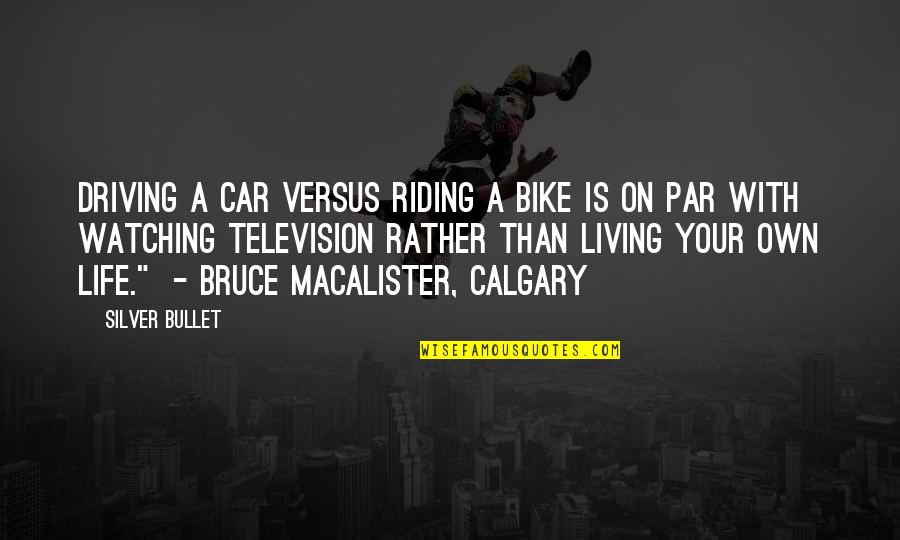 Driving a car versus riding a bike is on par with watching television rather than living your own life." - Bruce MacAlister, Calgary
—
Silver Bullet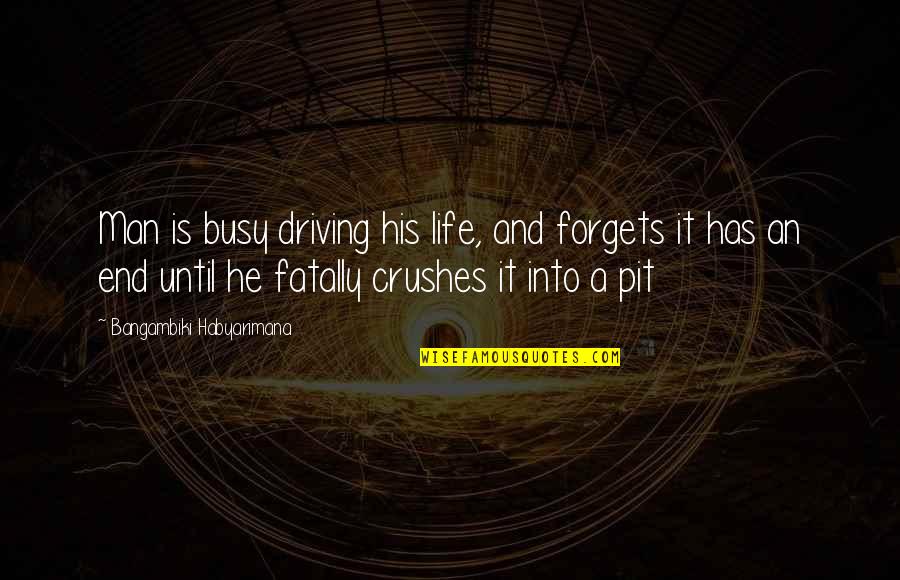 Man is busy driving his life, and forgets it has an end until he fatally crushes it into a pit
—
Bangambiki Habyarimana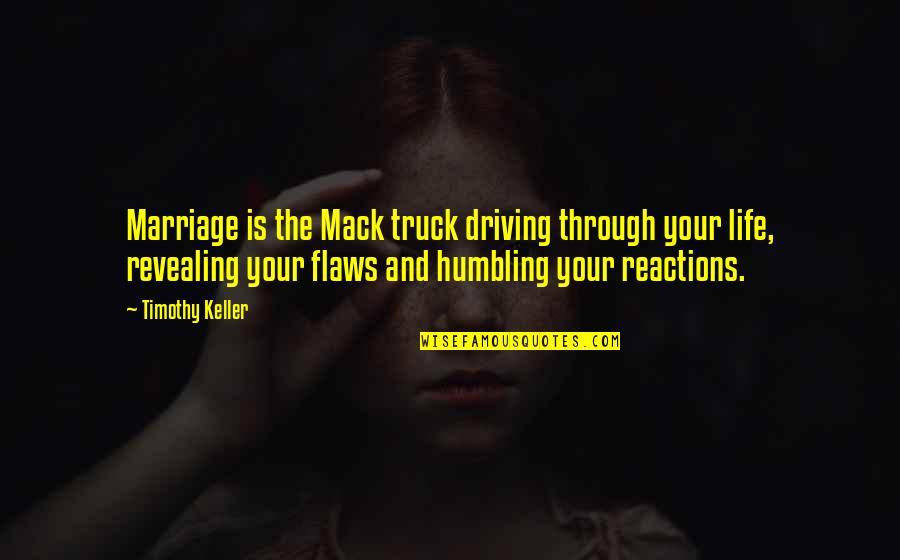 Marriage is the Mack truck driving through your life, revealing your flaws and humbling your reactions.
—
Timothy Keller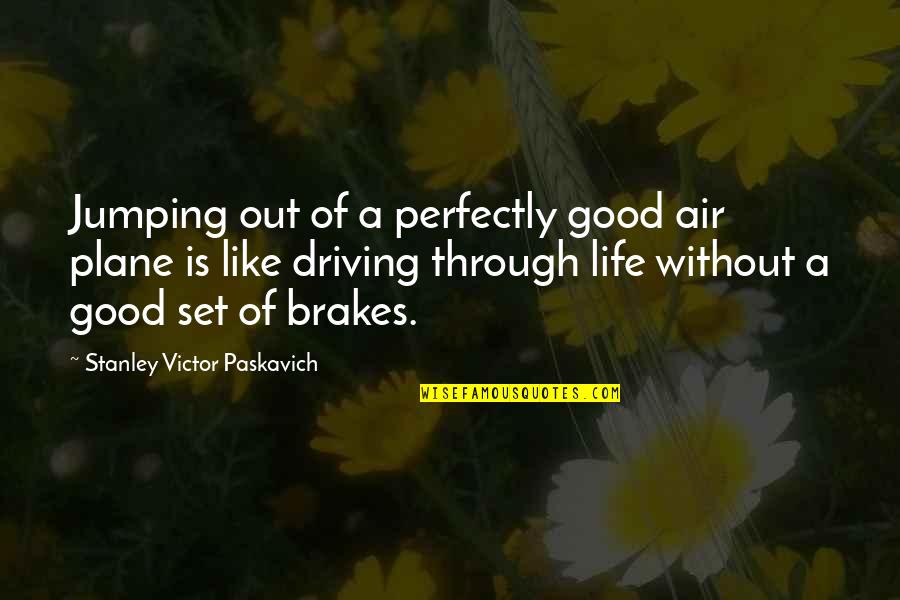 Jumping out of a perfectly good air plane is like driving through life without a good set of brakes.
—
Stanley Victor Paskavich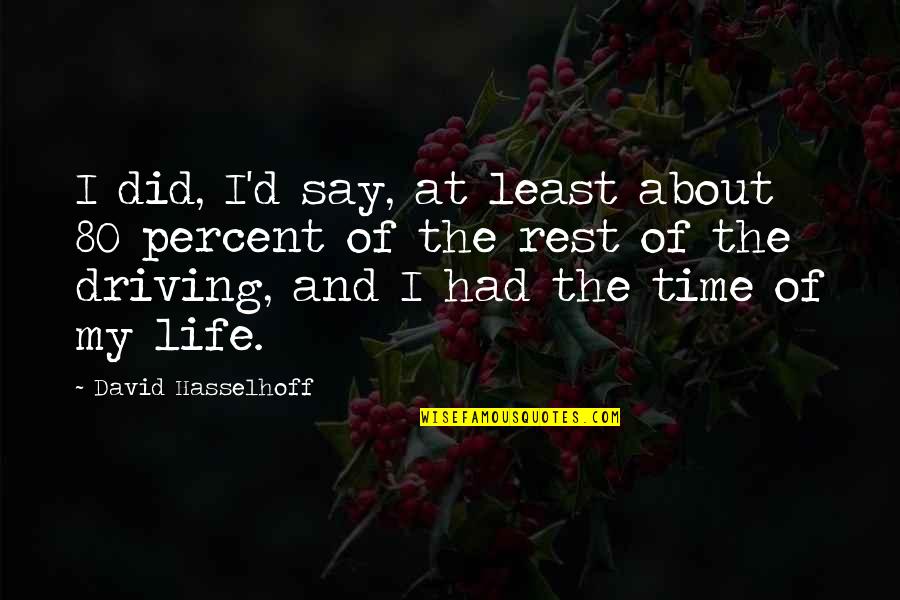 I did, I'd say, at least about 80 percent of the rest of the driving, and I had the time of my life.
—
David Hasselhoff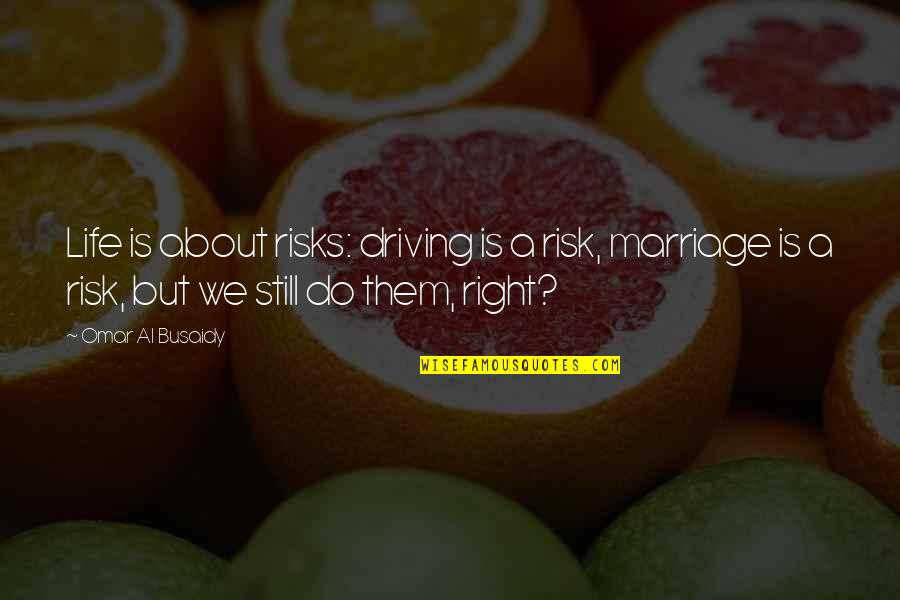 Life is about risks: driving is a risk, marriage is a risk, but we still do them, right?
—
Omar Al Busaidy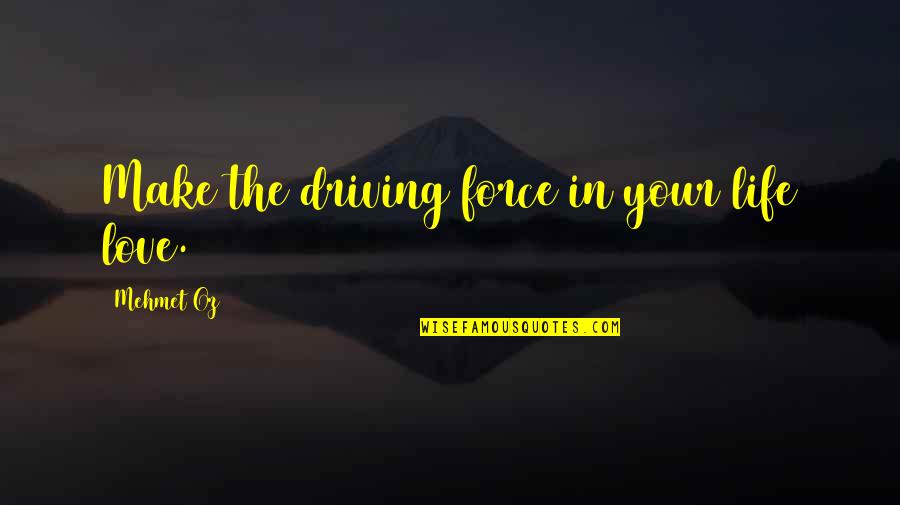 Make the driving force in your life love.
—
Mehmet Oz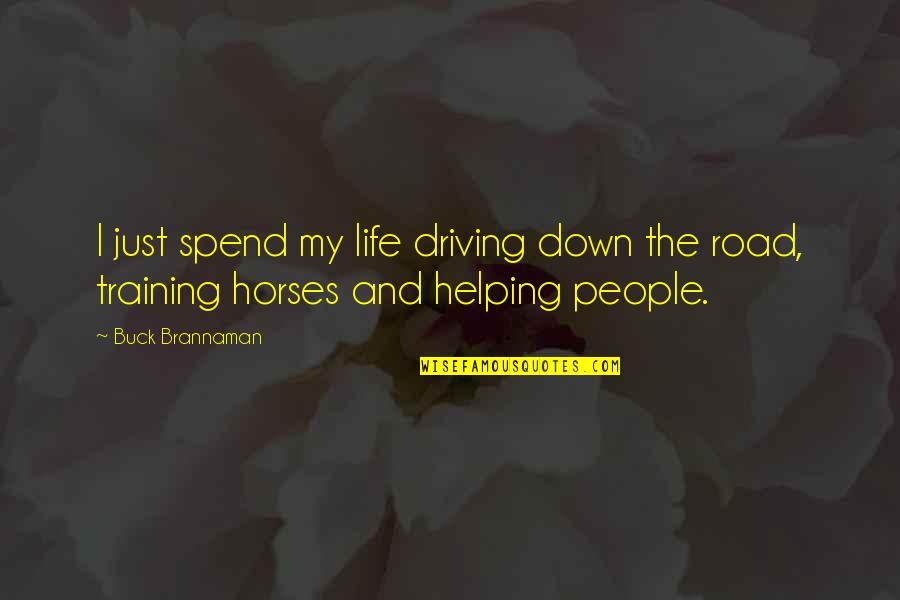 I just spend my life driving down the road, training horses and helping people.
—
Buck Brannaman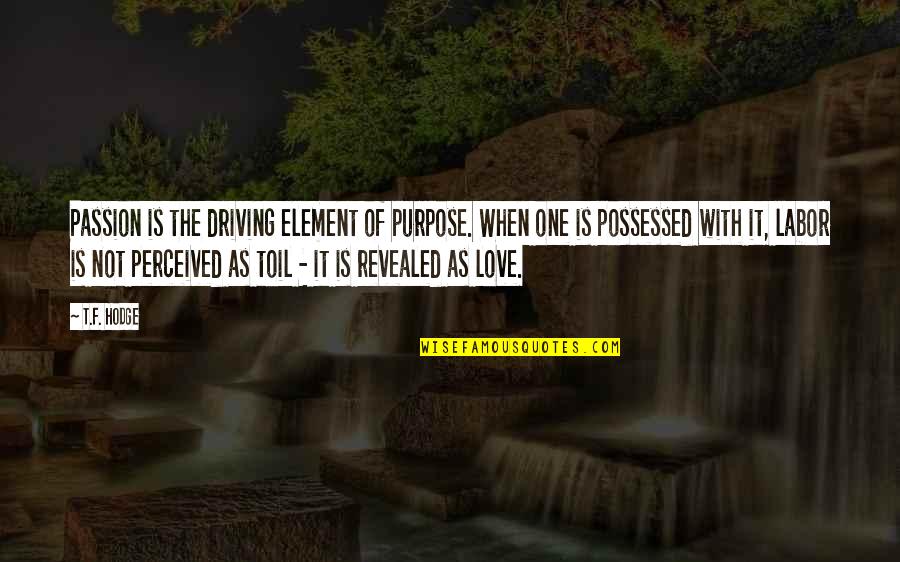 Passion is the driving element of purpose. When one is possessed with it, labor is not perceived as toil - it is revealed as love. —
T.F. Hodge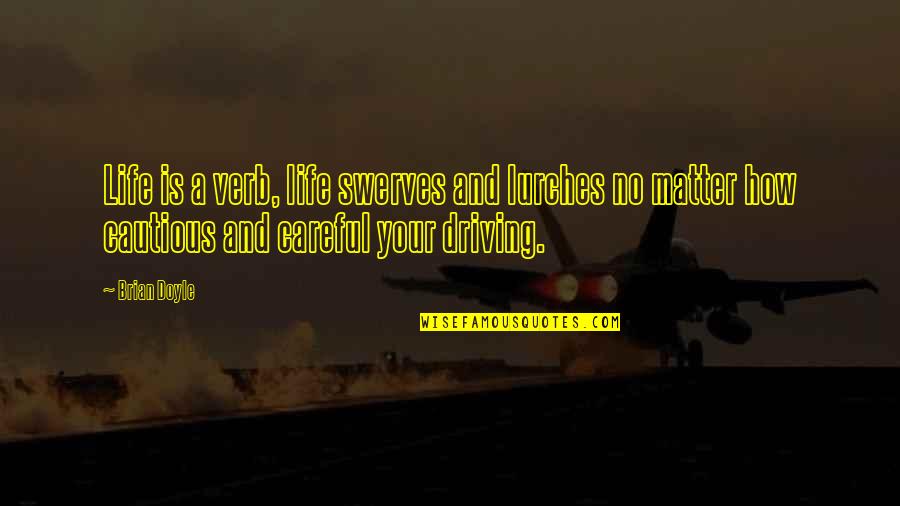 Life is a verb, life swerves and lurches no matter how cautious and careful your driving. —
Brian Doyle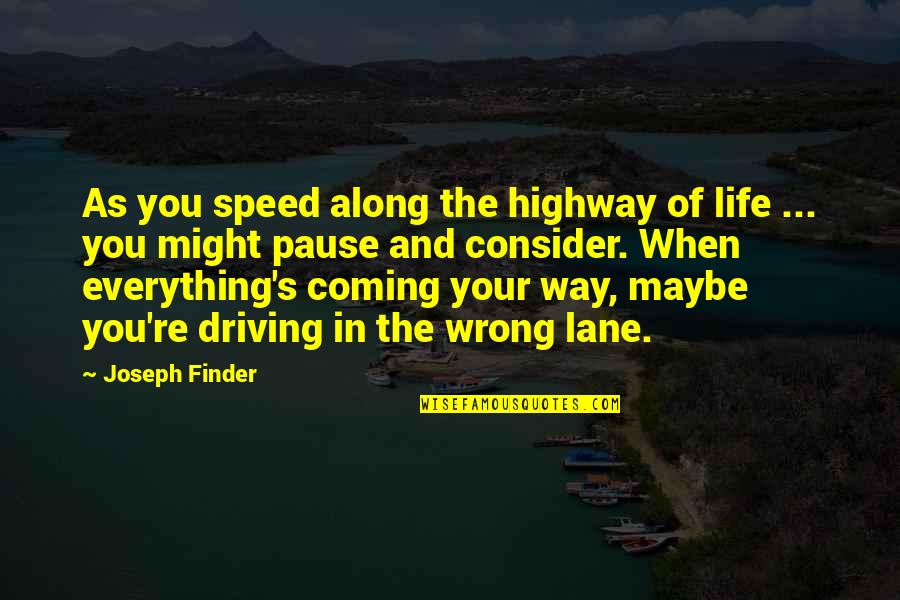 As you speed along the highway of life ... you might pause and consider. When everything's coming your way, maybe you're driving in the wrong lane. —
Joseph Finder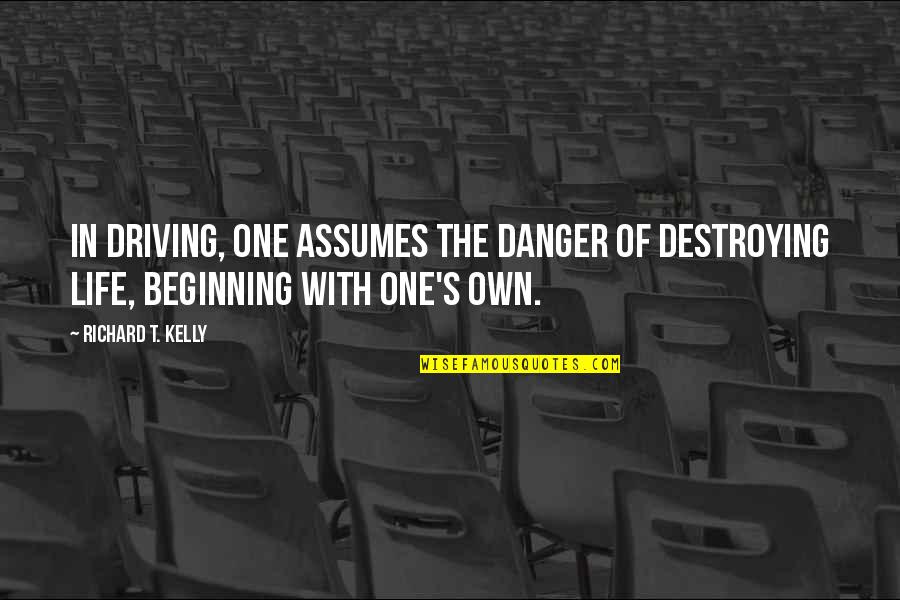 In driving, one assumes the danger of destroying life, beginning with one's own. —
Richard T. Kelly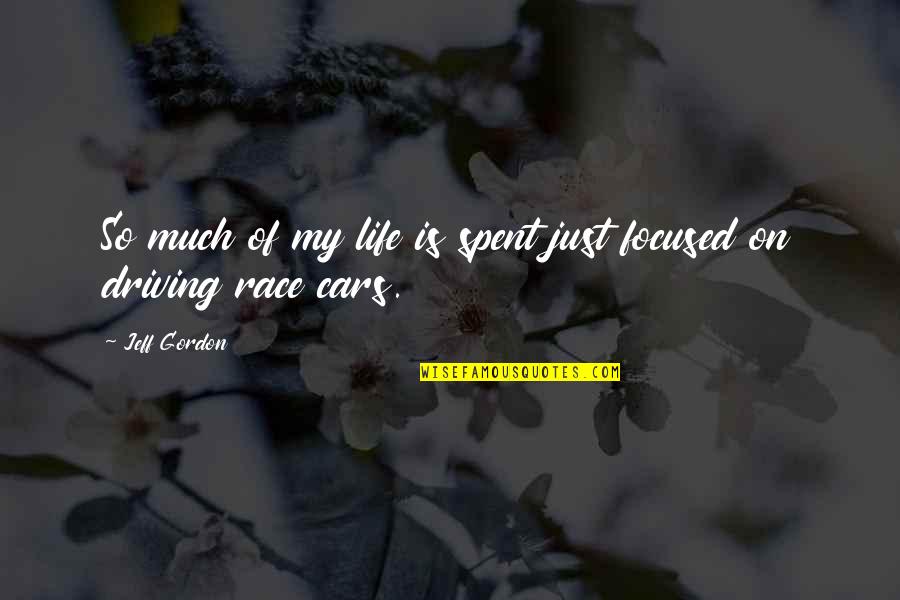 So much of my life is spent just focused on driving race cars. —
Jeff Gordon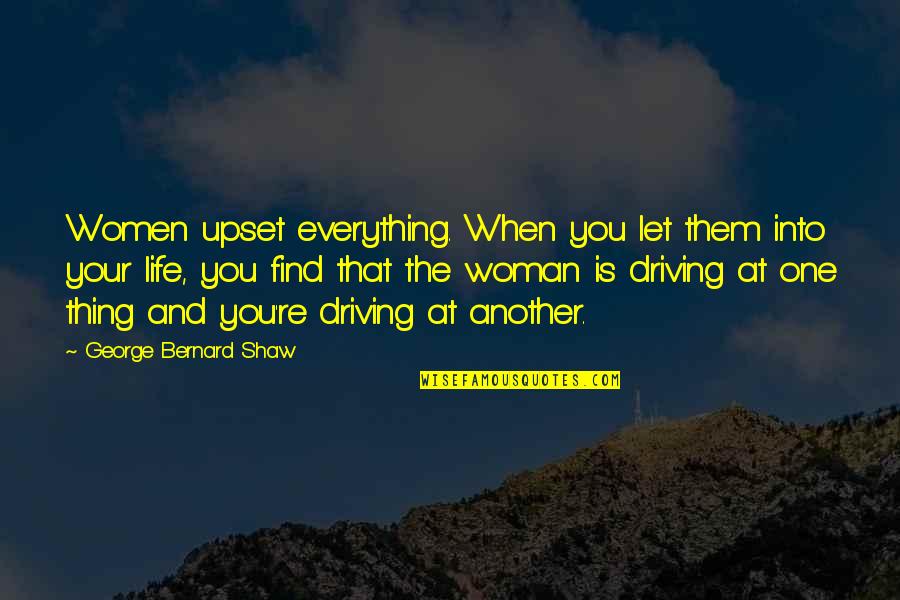 Women upset everything. When you let them into your life, you find that the woman is driving at one thing and you're driving at another. —
George Bernard Shaw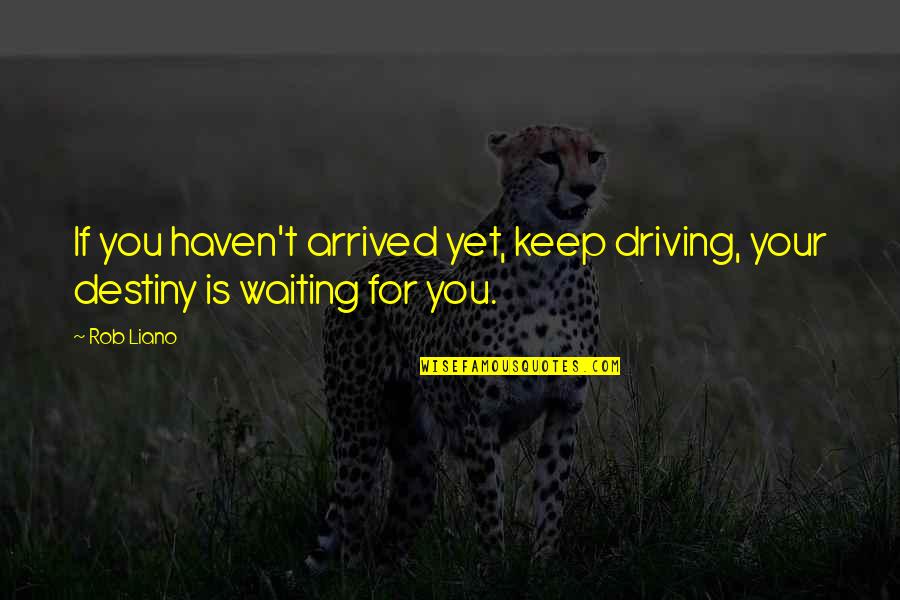 If you haven't arrived yet, keep driving, your destiny is waiting for you. —
Rob Liano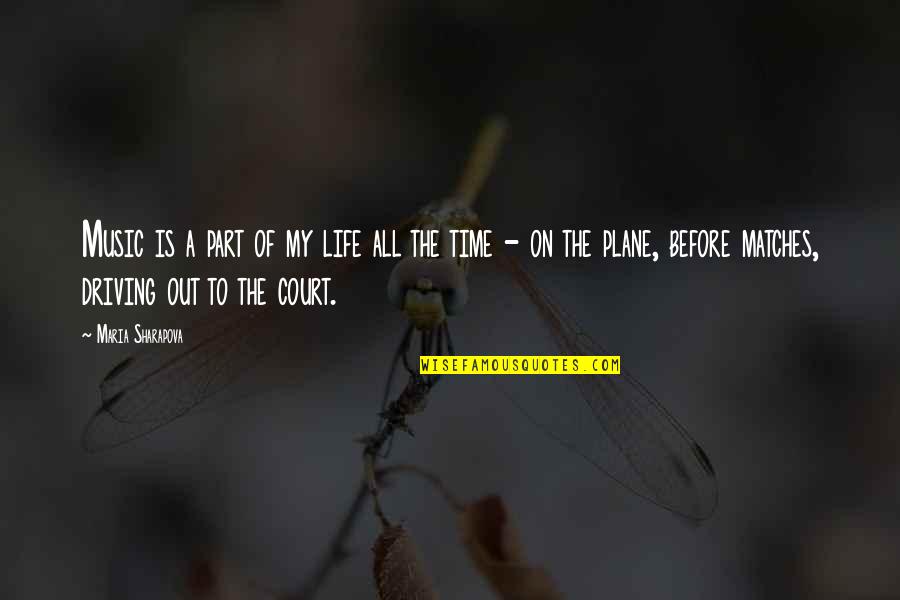 Music is a part of my life all the time - on the plane, before matches, driving out to the court. —
Maria Sharapova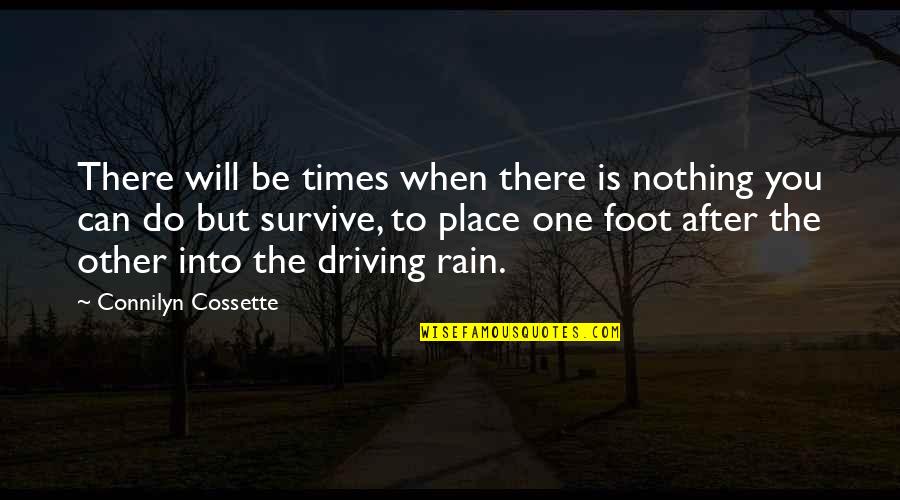 There will be times when there is nothing you can do but survive, to place one foot after the other into the driving rain. —
Connilyn Cossette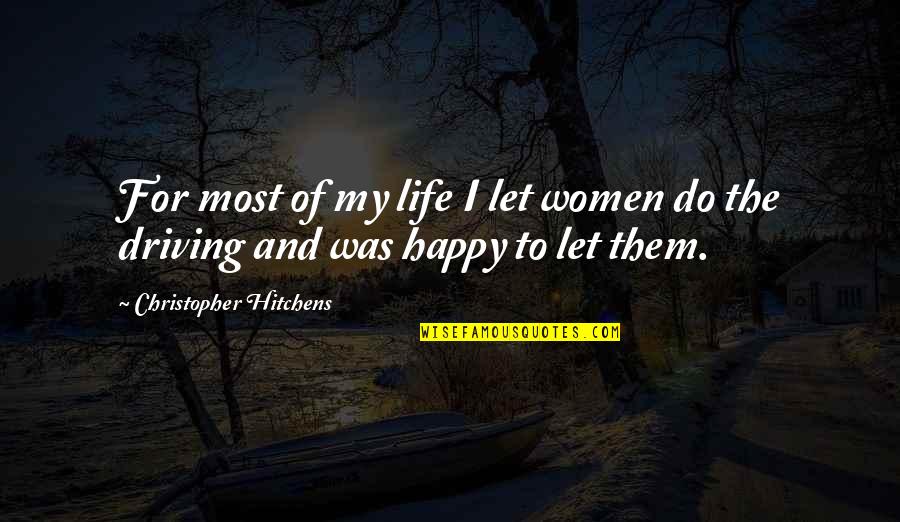 For most of my life I let women do the driving and was happy to let them. —
Christopher Hitchens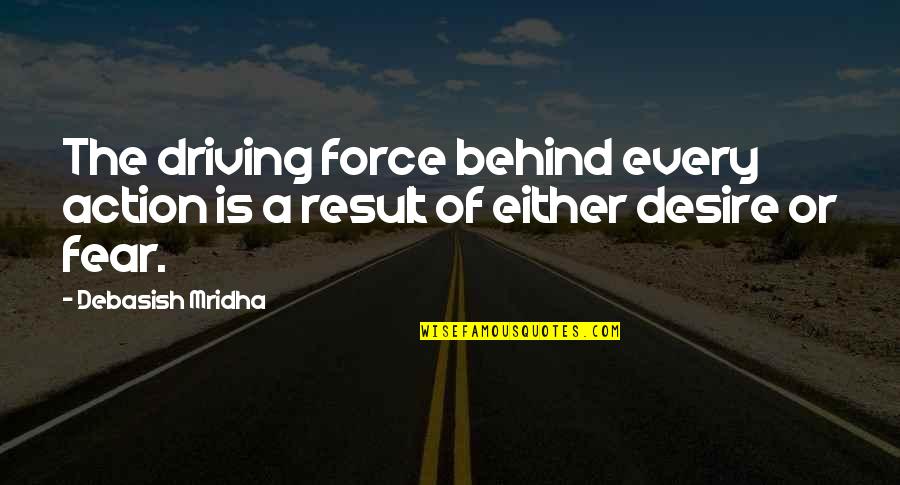 The driving force behind every action is a result of either desire or fear. —
Debasish Mridha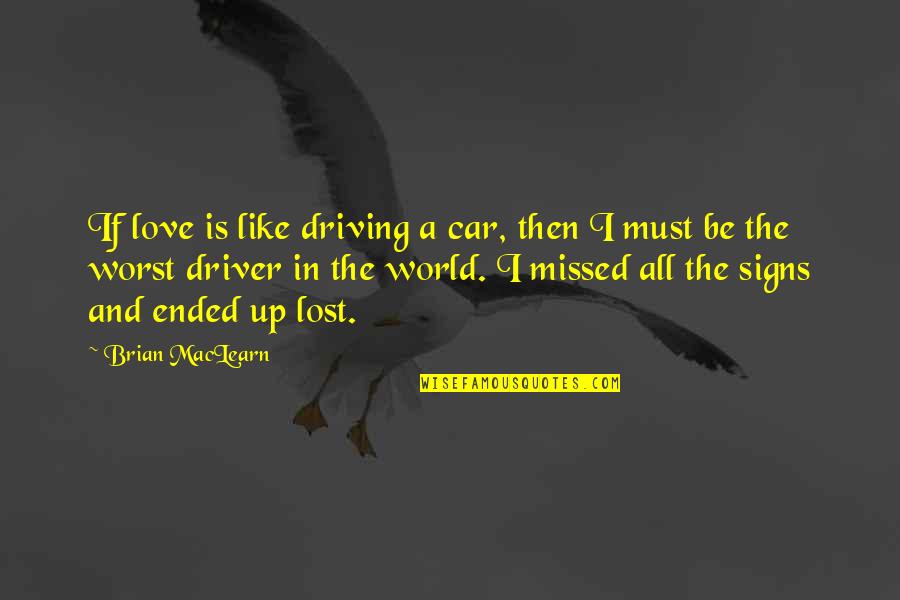 If love is like driving a car, then I must be the worst driver in the world. I missed all the signs and ended up lost. —
Brian MacLearn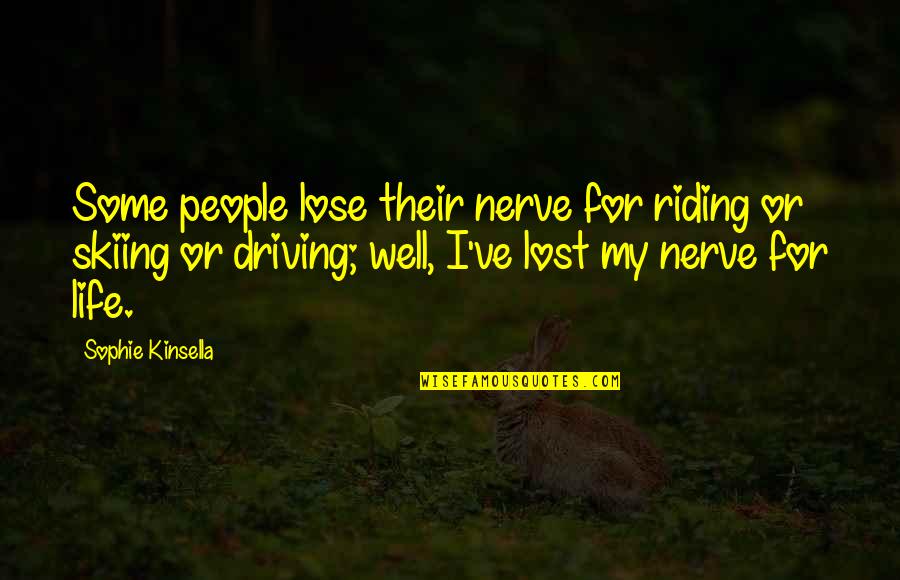 Some people lose their nerve for riding or skiing or driving; well, I've lost my nerve for life. —
Sophie Kinsella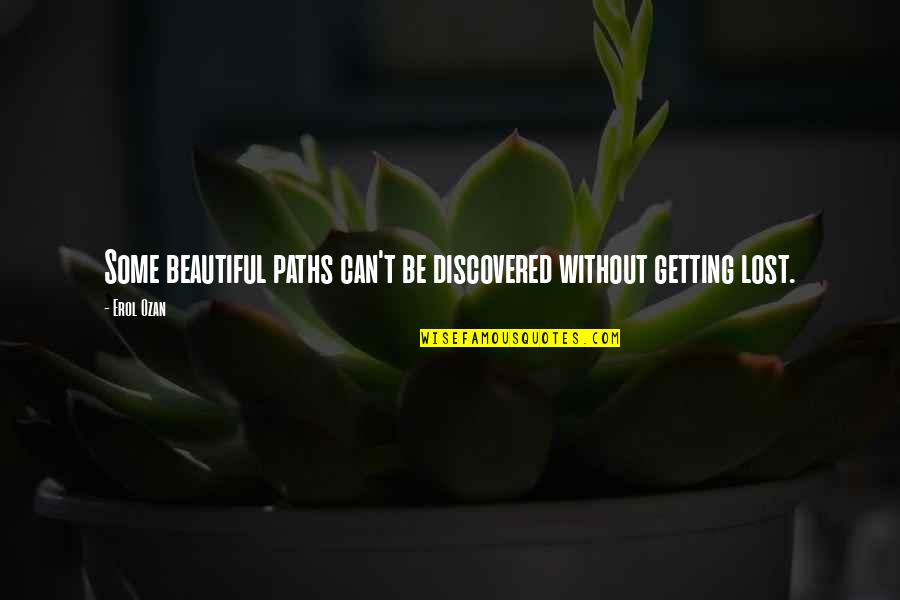 Some beautiful paths can't be discovered without getting lost. —
Erol Ozan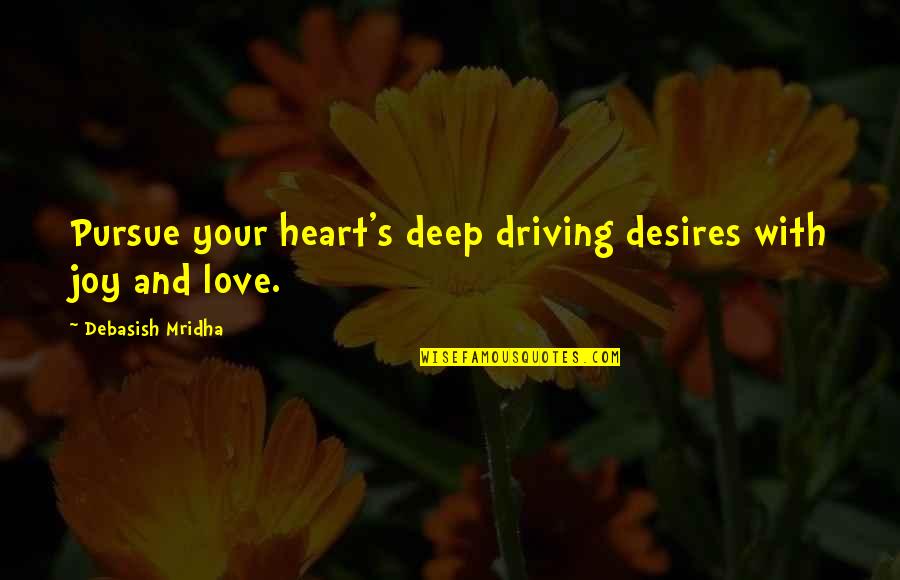 Pursue your heart's deep driving desires with joy and love. —
Debasish Mridha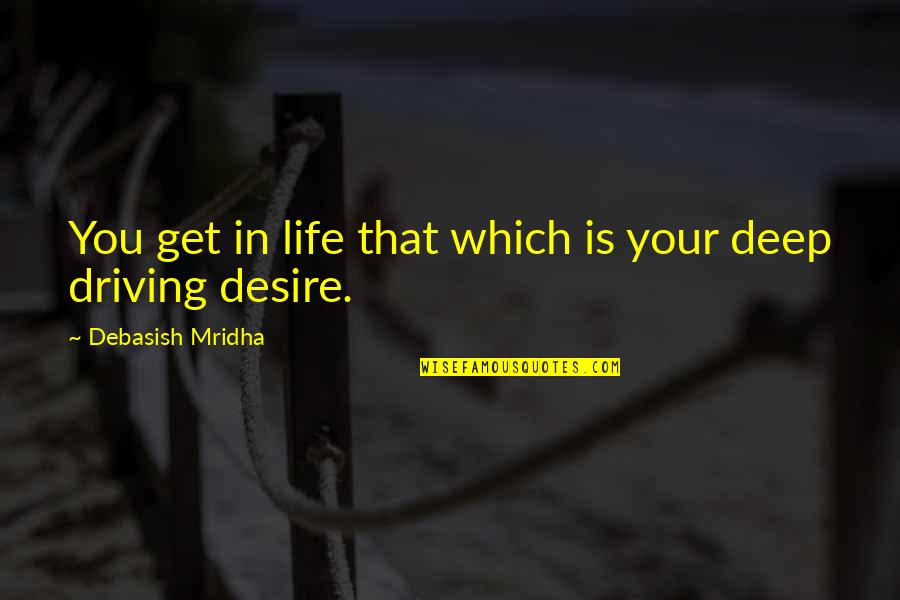 You get in life that which is your deep driving desire. —
Debasish Mridha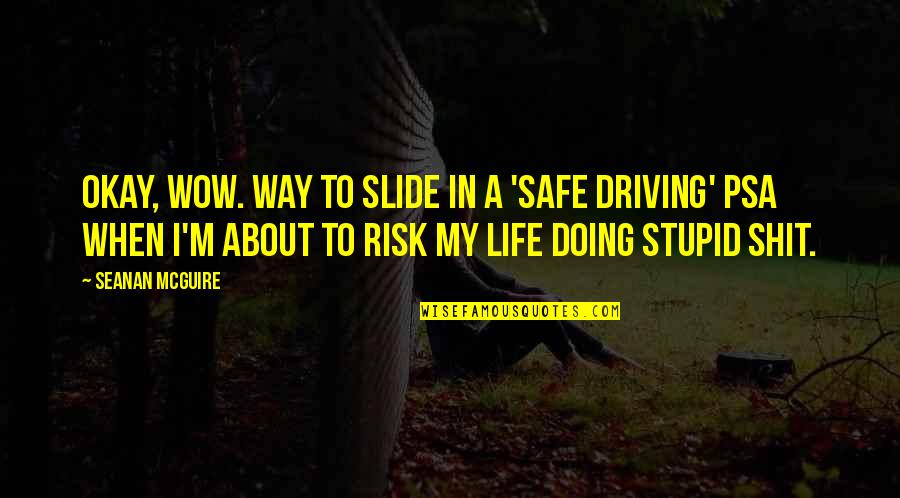 Okay, wow. Way to slide in a 'safe driving' PSA when I'm about to risk my life doing stupid shit. —
Seanan McGuire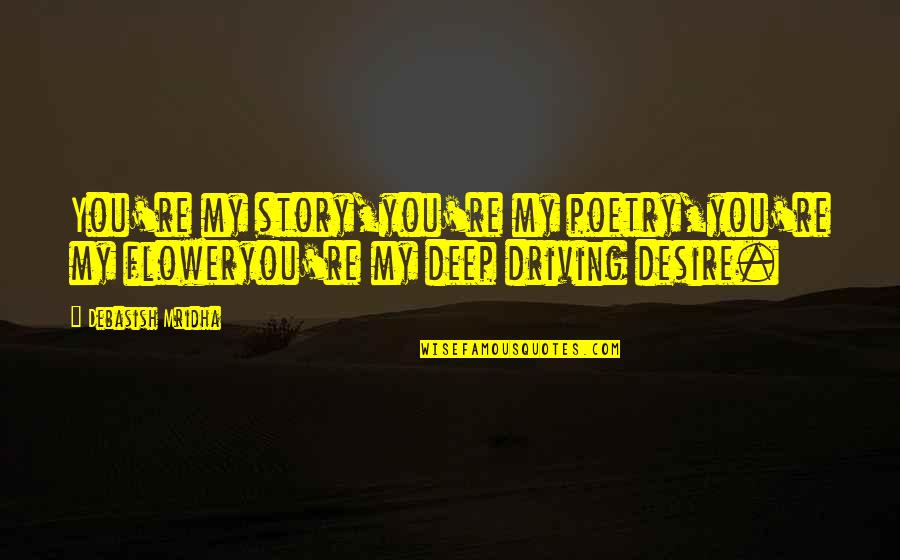 You're my story,
you're my poetry,
you're my flower
you're my deep driving desire. —
Debasish Mridha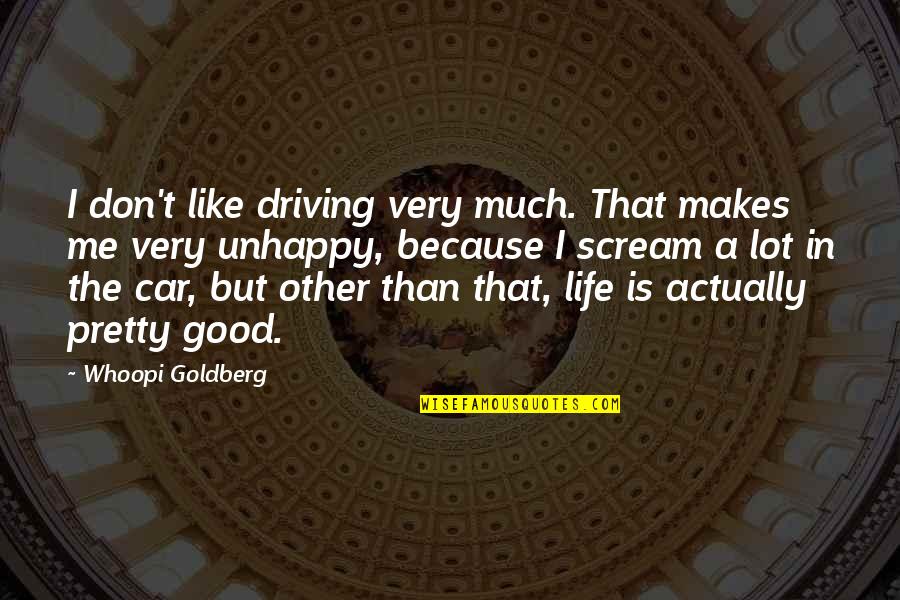 I don't like driving very much. That makes me very unhappy, because I scream a lot in the car, but other than that, life is actually pretty good. —
Whoopi Goldberg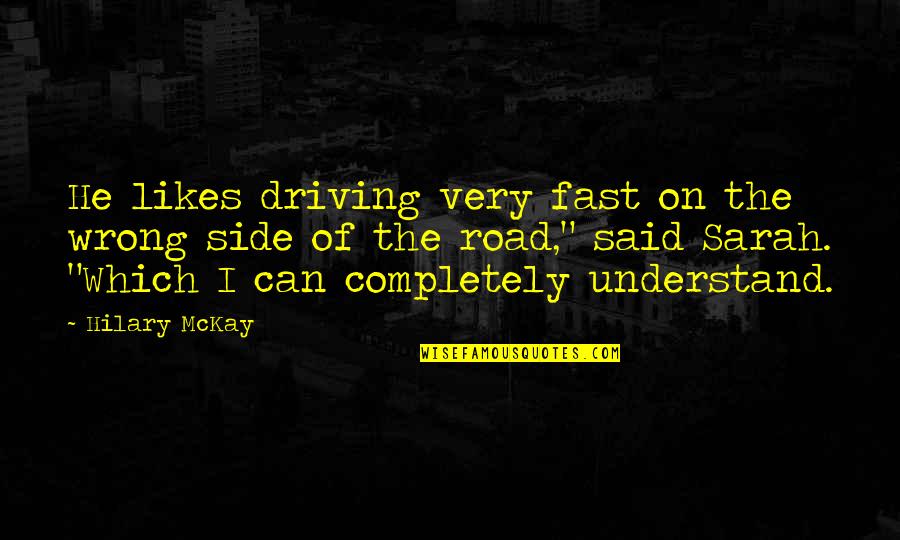 He likes driving very fast on the wrong side of the road," said Sarah. "Which I can completely understand. —
Hilary McKay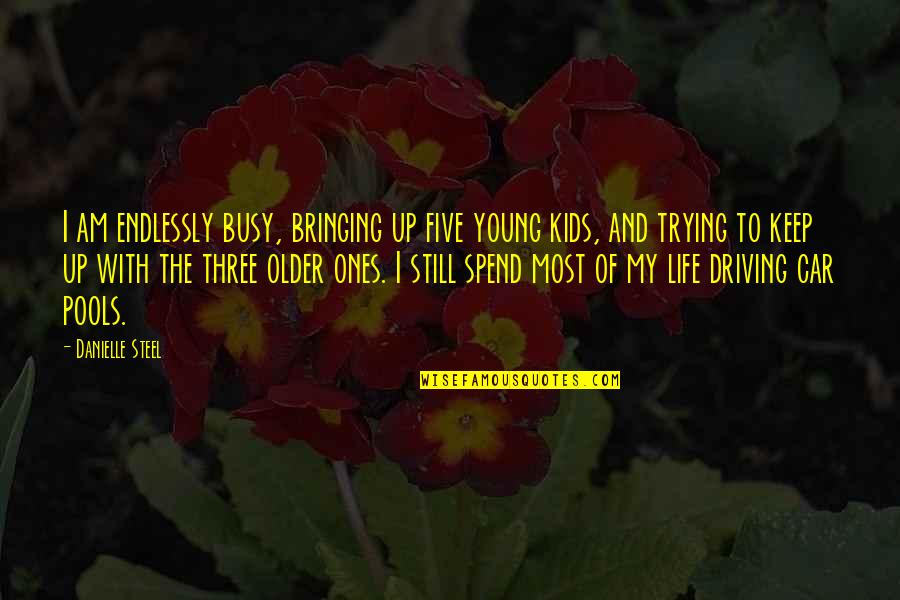 I am endlessly busy, bringing up five young kids, and trying to keep up with the three older ones. I still spend most of my life driving car pools. —
Danielle Steel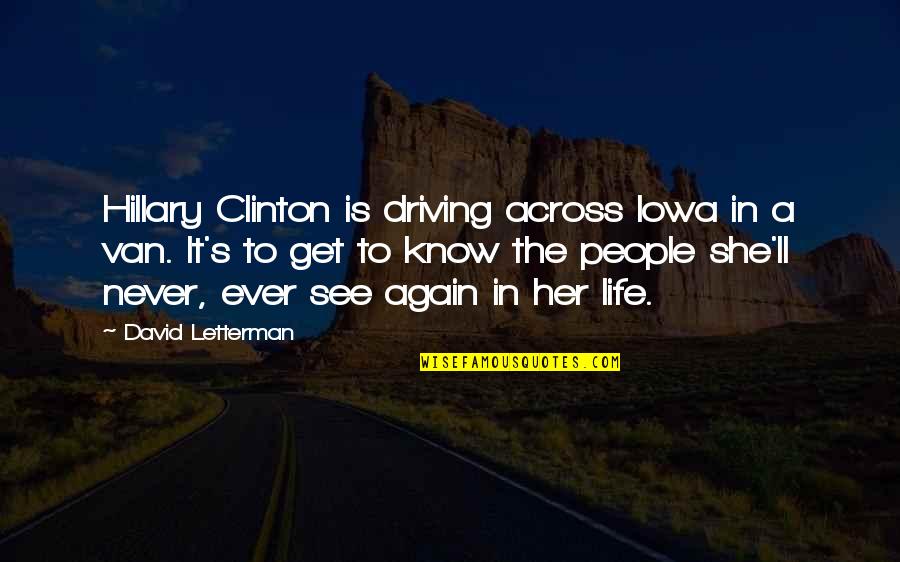 Hillary Clinton is driving across Iowa in a van. It's to get to know the people she'll never, ever see again in her life. —
David Letterman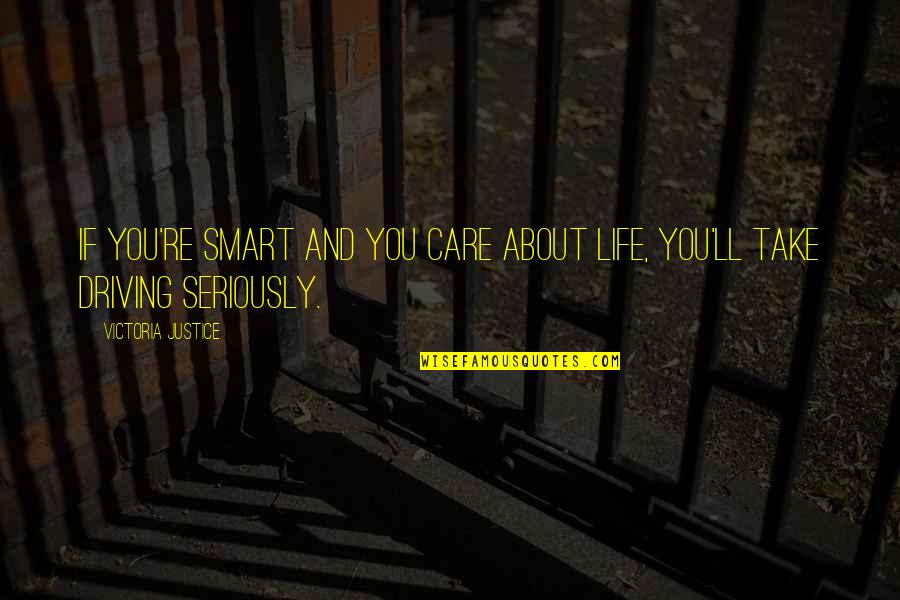 If you're smart and you care about life, you'll take driving seriously. —
Victoria Justice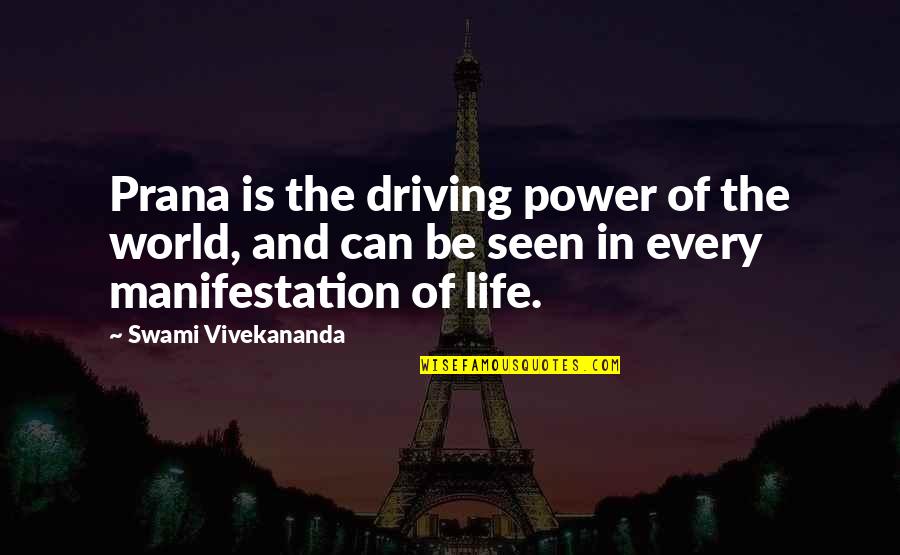 Prana is the driving power of the world, and can be seen in every manifestation of life. —
Swami Vivekananda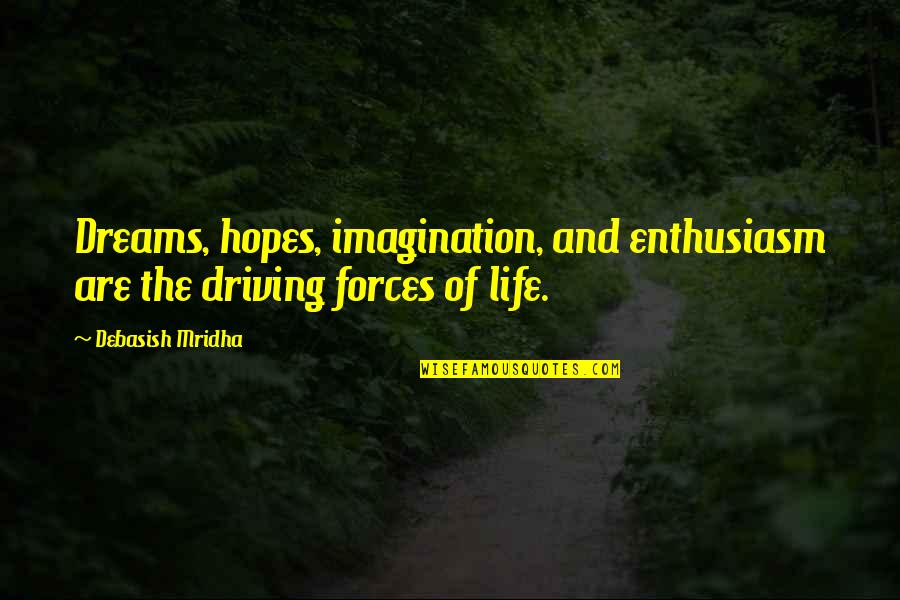 Dreams, hopes, imagination, and enthusiasm are the driving forces of life. —
Debasish Mridha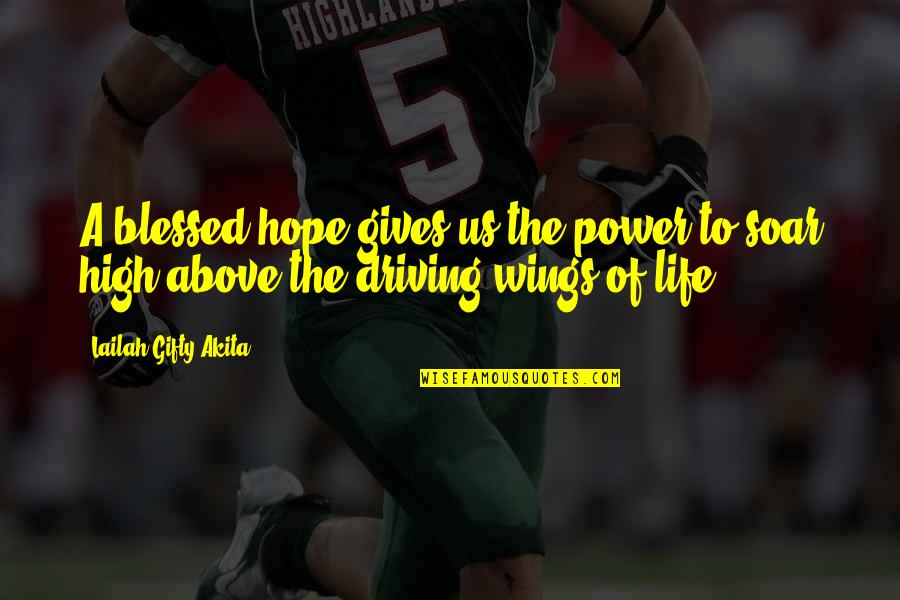 A blessed hope gives us the power to soar high above the driving wings of life. —
Lailah Gifty Akita
Convictions are the mainsprings of action, the driving powers of life. What a man lives are his convictions. —
Francis Kelley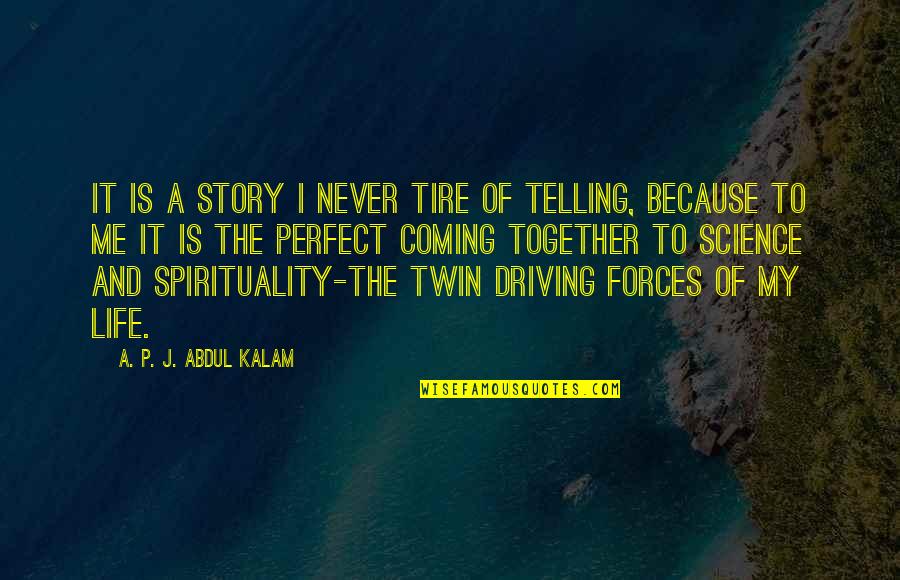 It is a story I never tire of telling, because to me it is the perfect coming together to science and spirituality-the twin driving forces of my life. —
A. P. J. Abdul Kalam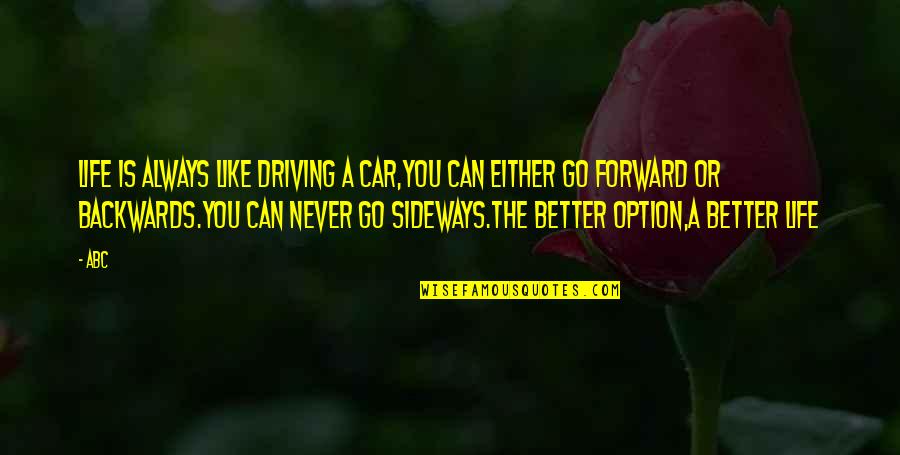 Life is always like driving a car,you can either go forward or backwards.You can never go sideways.The better option,a better life —
ABC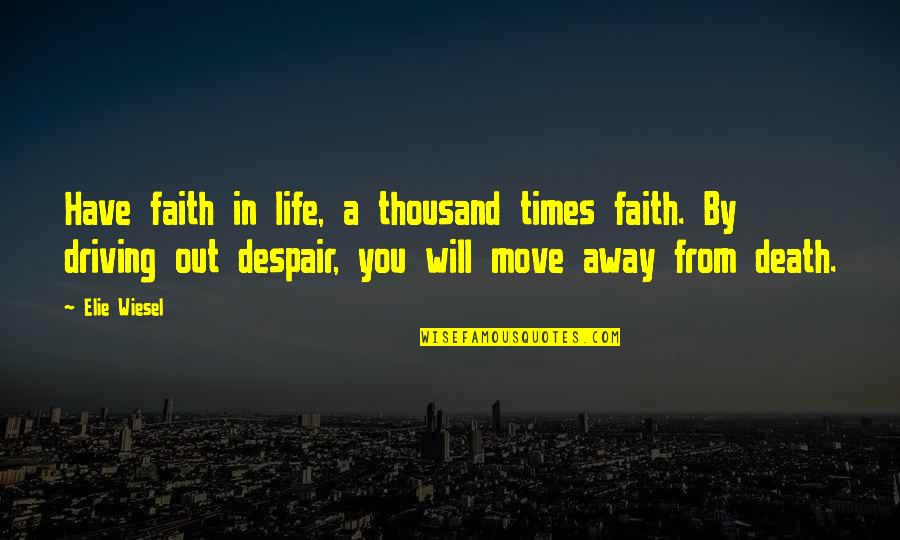 Have faith in life, a thousand times faith. By driving out despair, you will move away from death. —
Elie Wiesel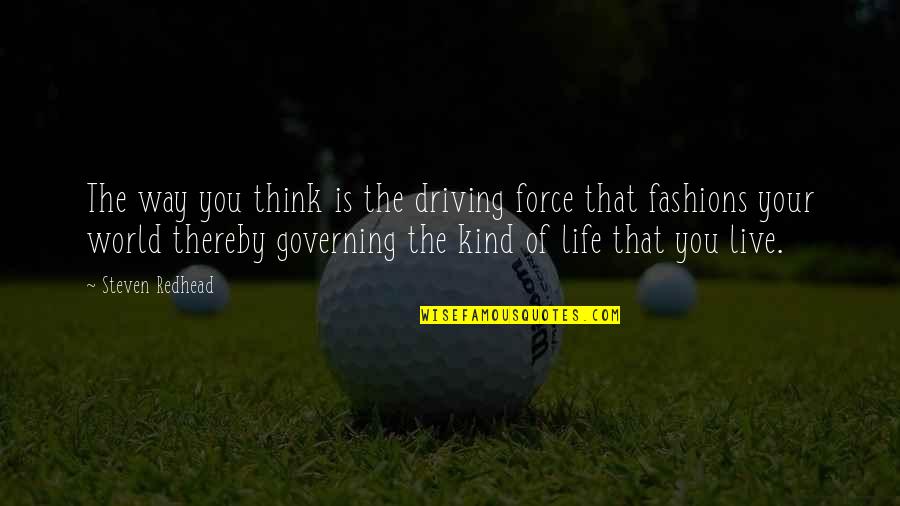 The way you think is the driving force that fashions your world thereby governing the kind of life that you live. —
Steven Redhead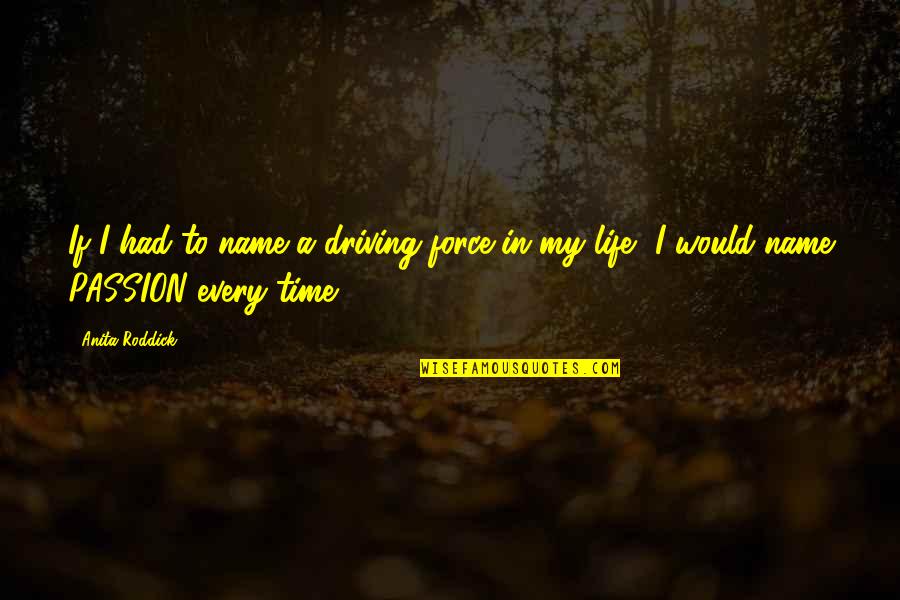 If I had to name a driving force in my life, I would name PASSION every time —
Anita Roddick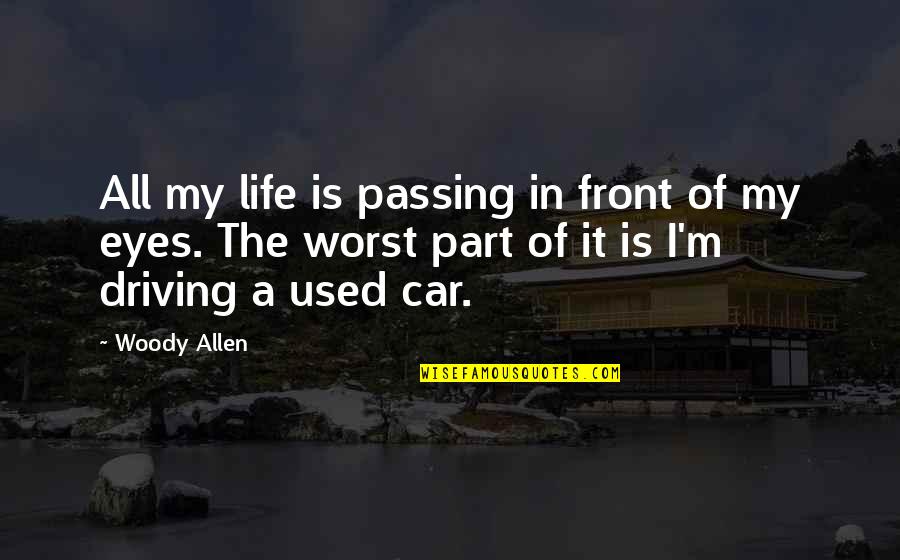 All my life is passing in front of my eyes. The worst part of it is I'm driving a used car. —
Woody Allen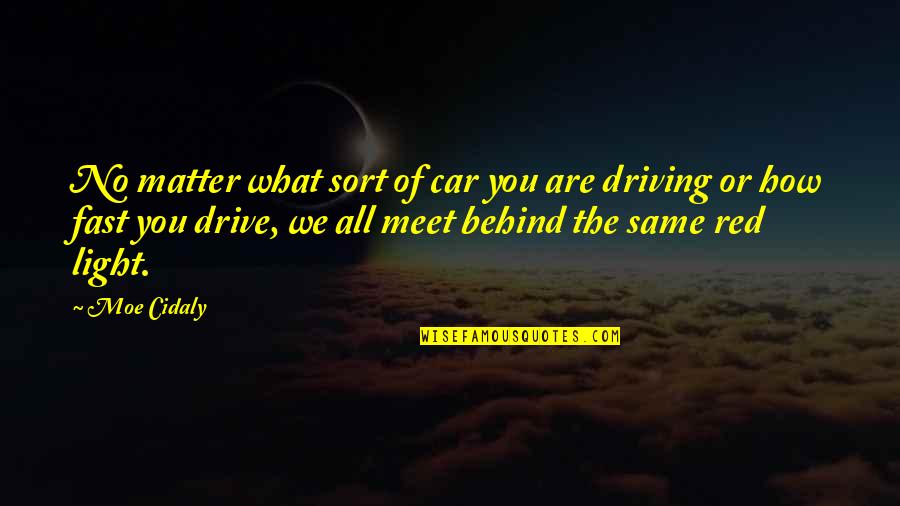 No matter what sort of car you are driving or how fast you drive, we all meet behind the same red light. —
Moe Cidaly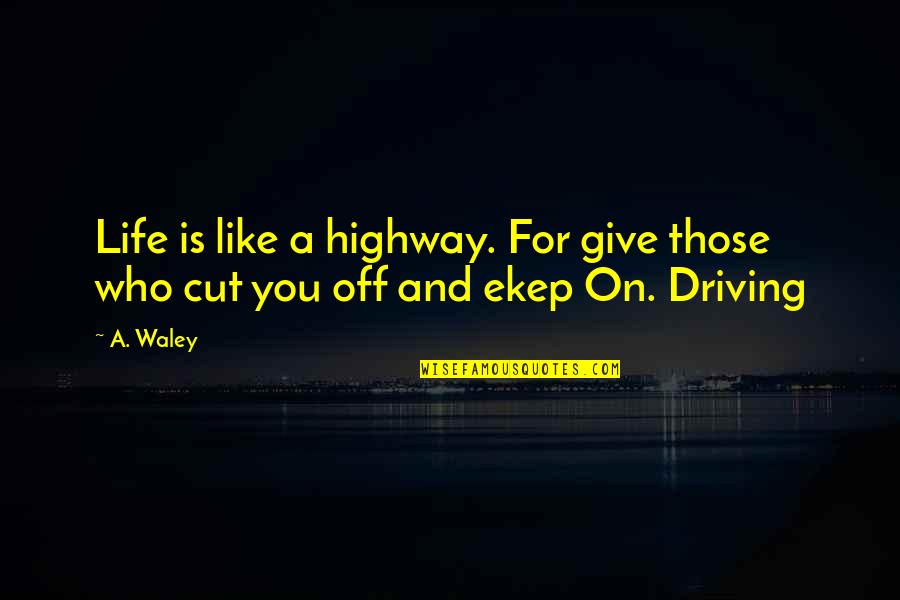 Life is like a highway. For give those who cut you off and ekep On. Driving —
A. Waley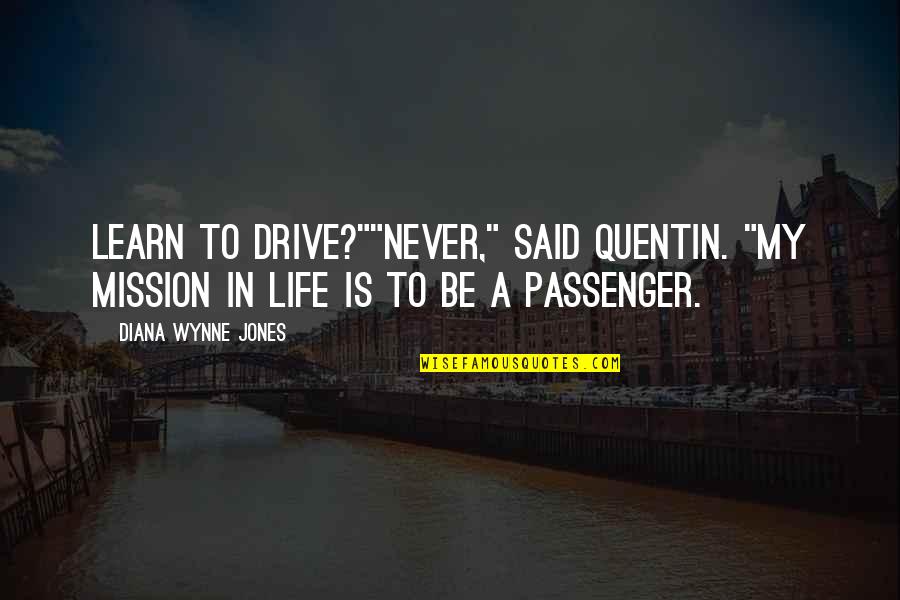 Learn to drive?"
"Never," said Quentin. "My mission in life is to be a passenger. —
Diana Wynne Jones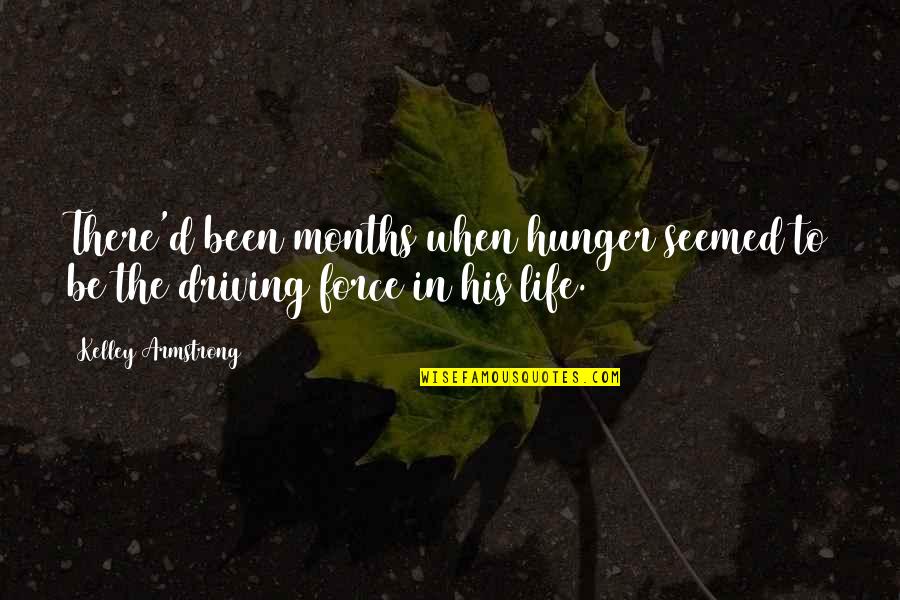 There'd been months when hunger seemed to be the driving force in his life. —
Kelley Armstrong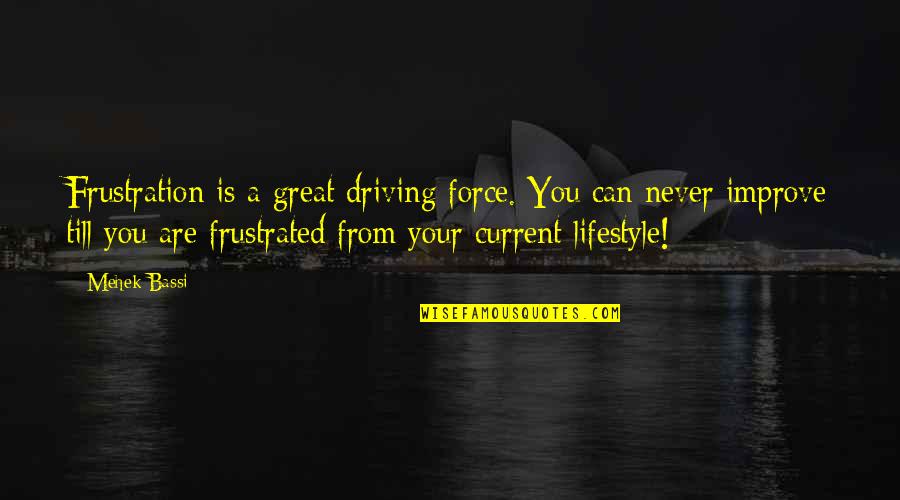 Frustration is a great driving force. You can never improve till you are frustrated from your current lifestyle! —
Mehek Bassi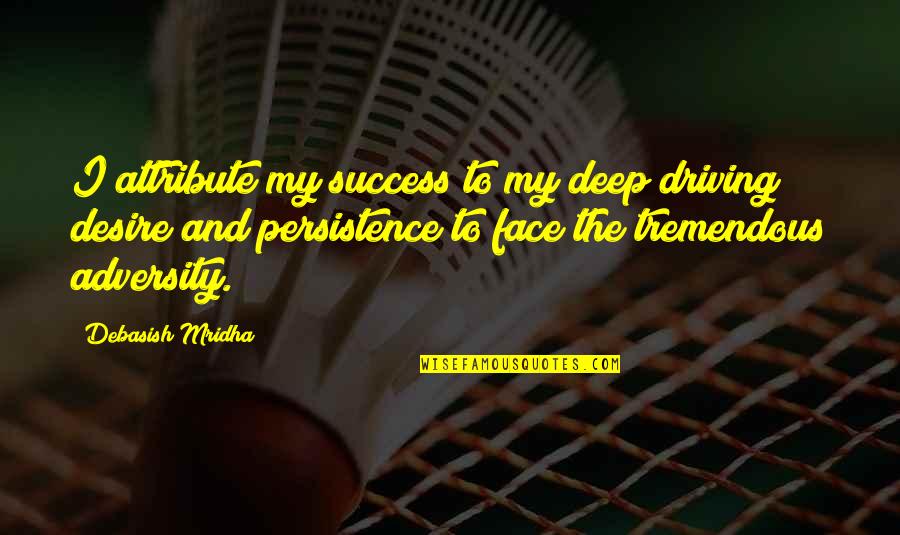 I attribute my success to my deep driving desire and persistence to face the tremendous adversity. —
Debasish Mridha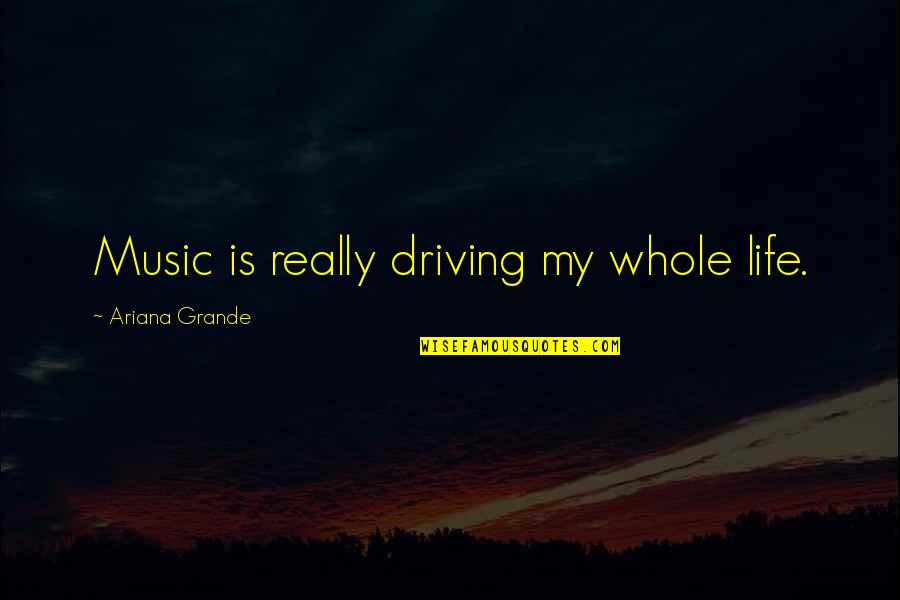 Music is really driving my whole life. —
Ariana Grande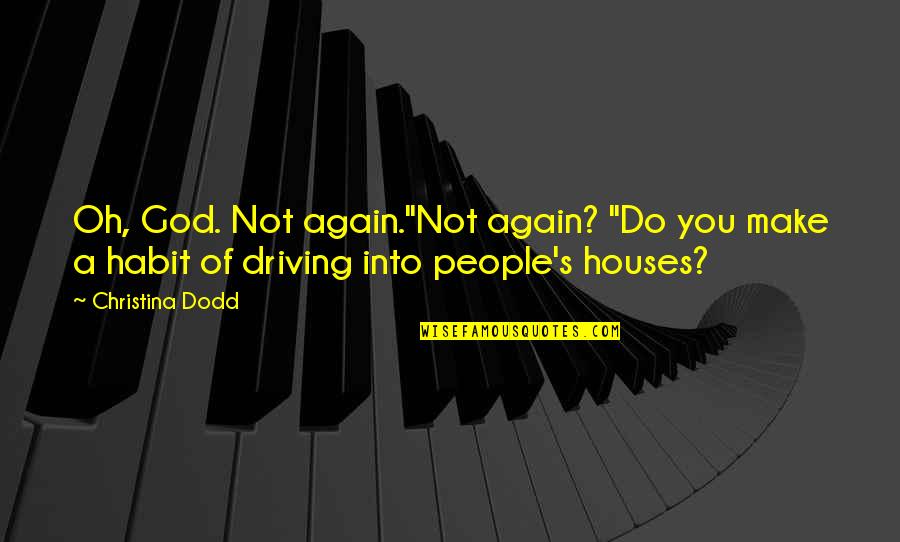 Oh, God. Not again."
Not again?
"Do you make a habit of driving into people's houses? —
Christina Dodd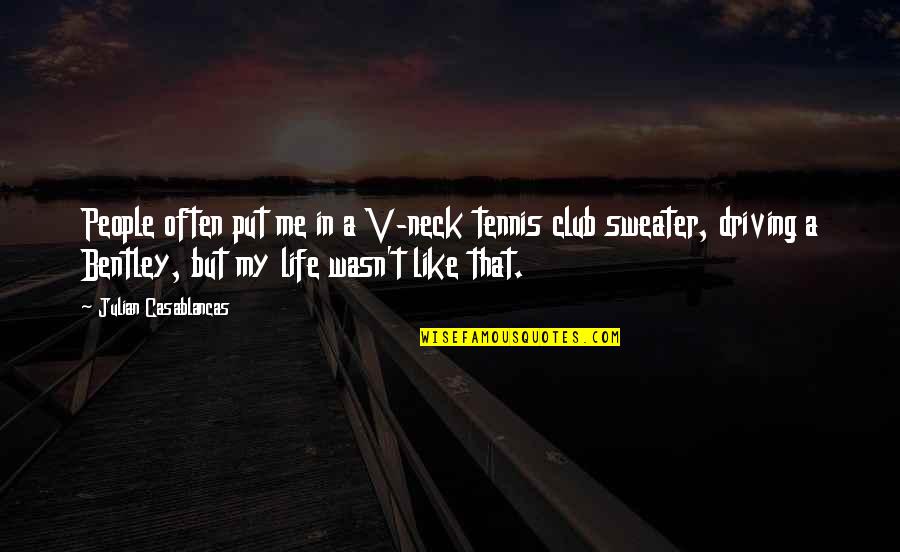 People often put me in a V-neck tennis club sweater, driving a Bentley, but my life wasn't like that. —
Julian Casablancas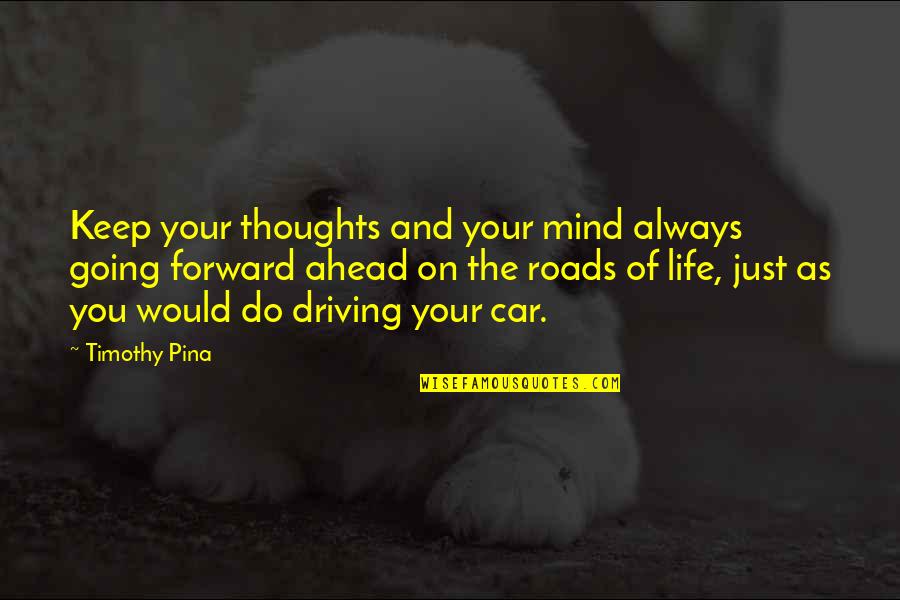 Keep your thoughts and your mind always going forward ahead on the roads of life, just as you would do driving your car. —
Timothy Pina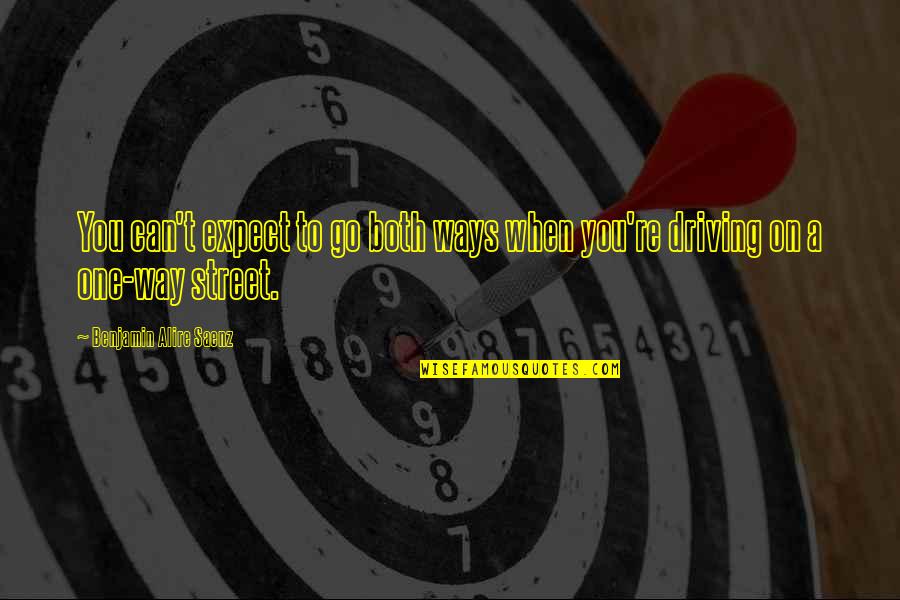 You can't expect to go both ways when you're driving on a one-way street. —
Benjamin Alire Saenz
Love is deepest driving passion of a purposeful life. —
Debasish Mridha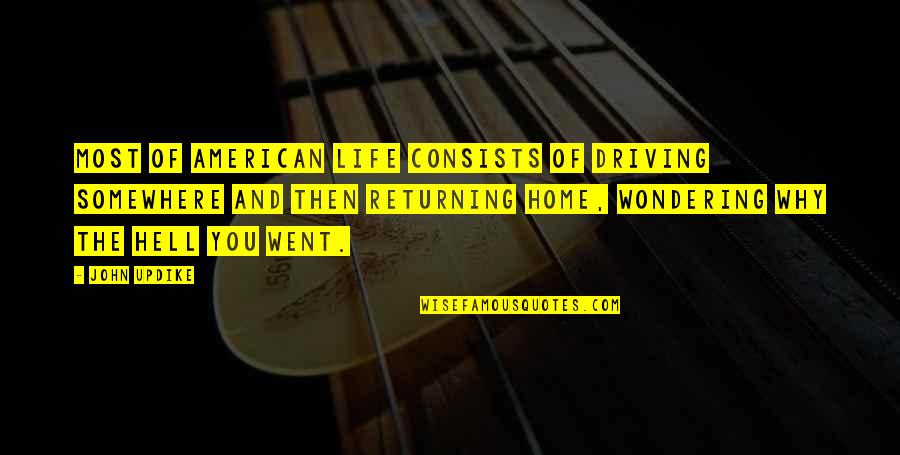 Most of American life consists of driving somewhere and then returning home, wondering why the hell you went. —
John Updike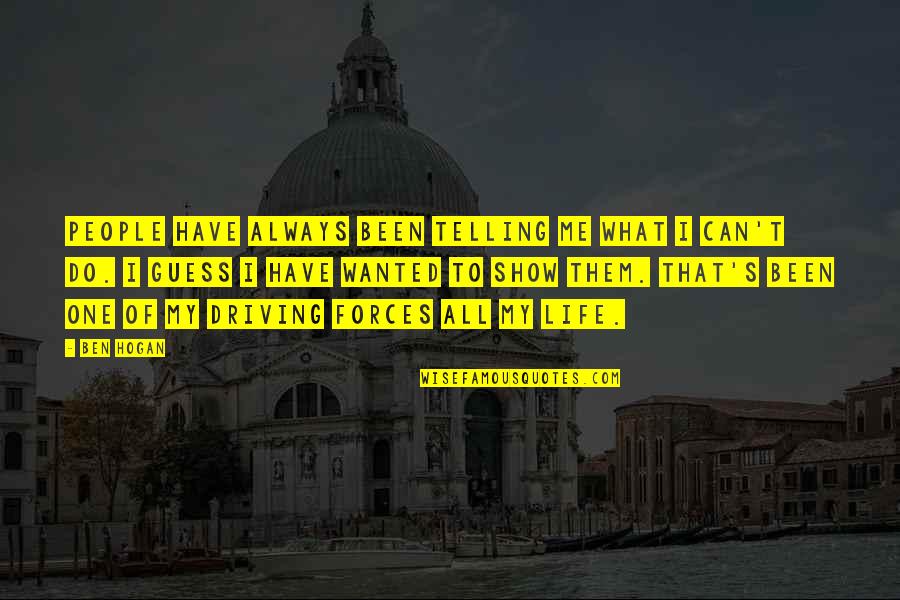 People have always been telling me what I can't do. I guess I have wanted to show them. That's been one of my driving forces all my life. —
Ben Hogan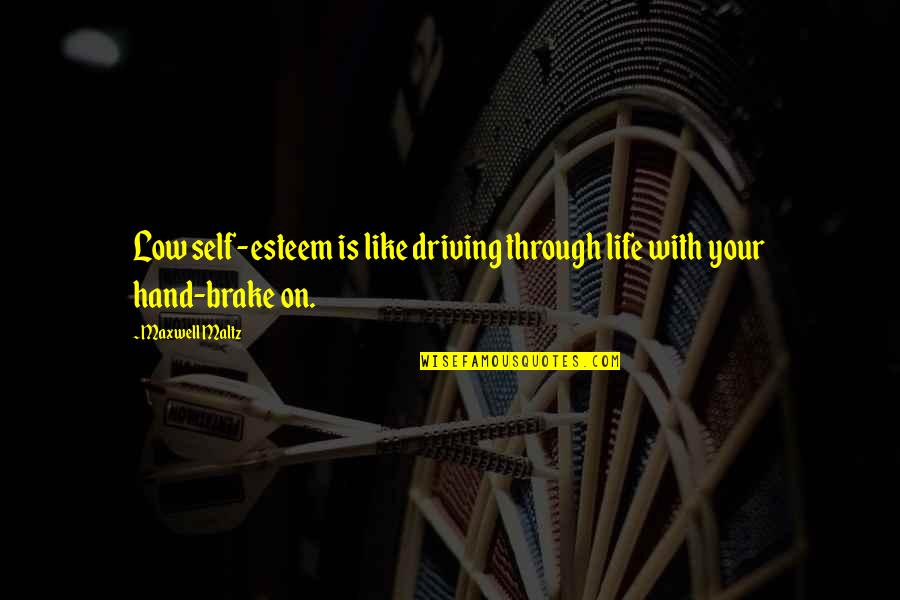 Low self-esteem is like driving through life with your hand-brake on. —
Maxwell Maltz