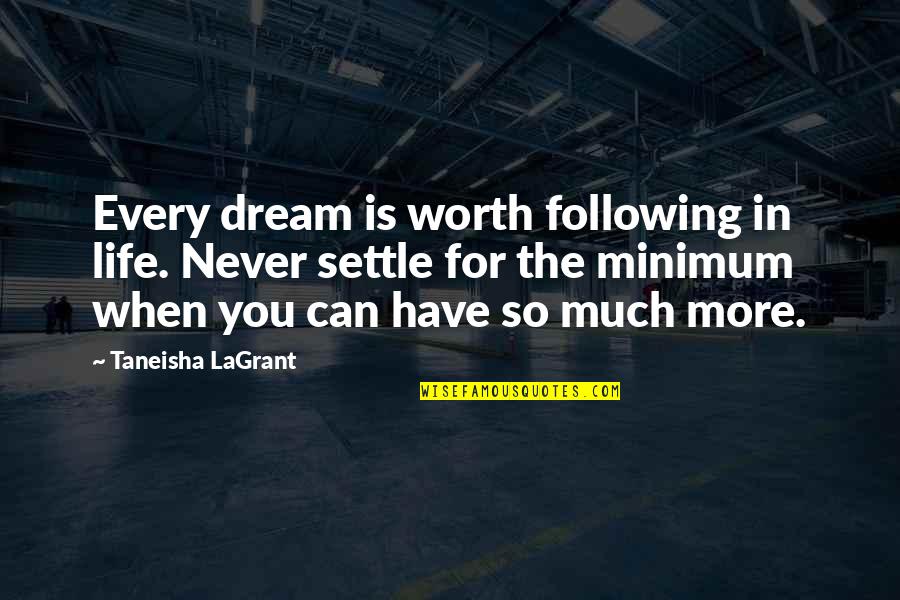 Every dream is worth following in life. Never settle for the minimum when you can have so much more.
—
Taneisha LaGrant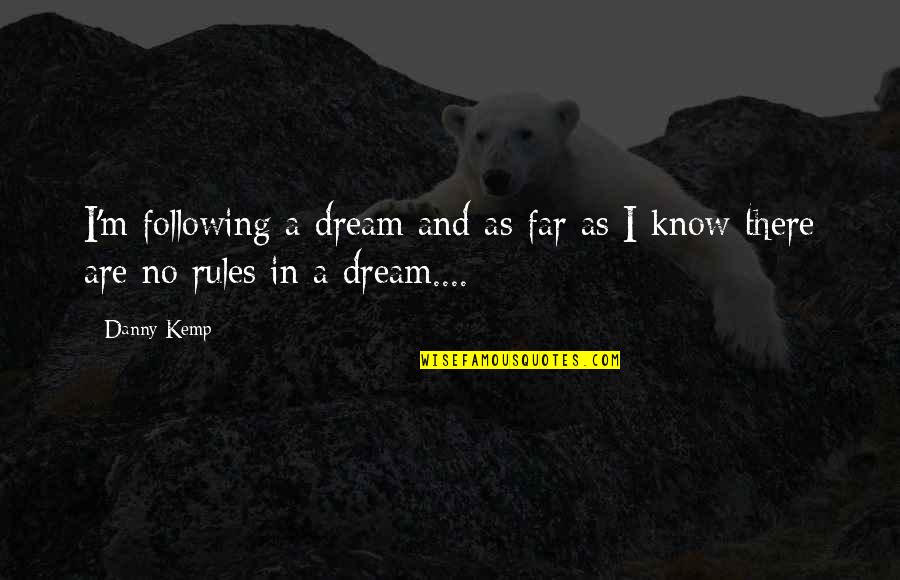 I'm following a dream and as far as I know there are no rules in a dream....
—
Danny Kemp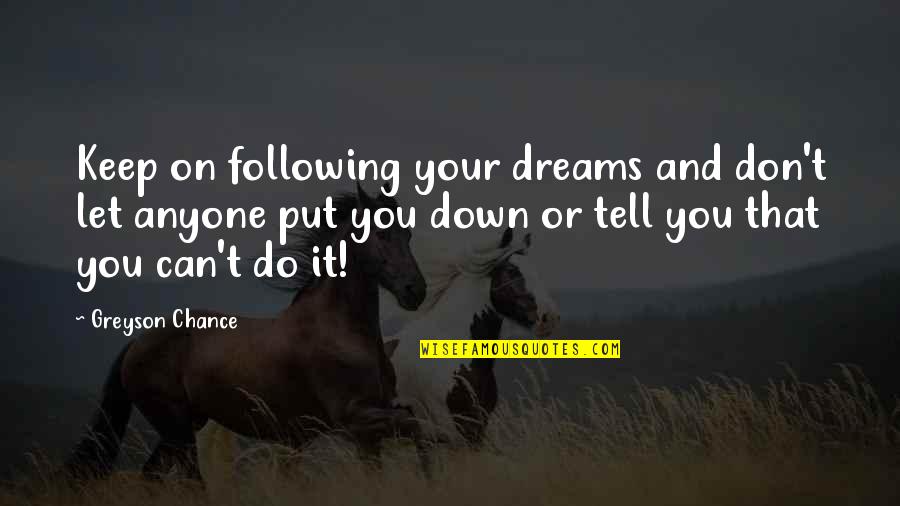 Keep on following your dreams and don't let anyone put you down or tell you that you can't do it!
—
Greyson Chance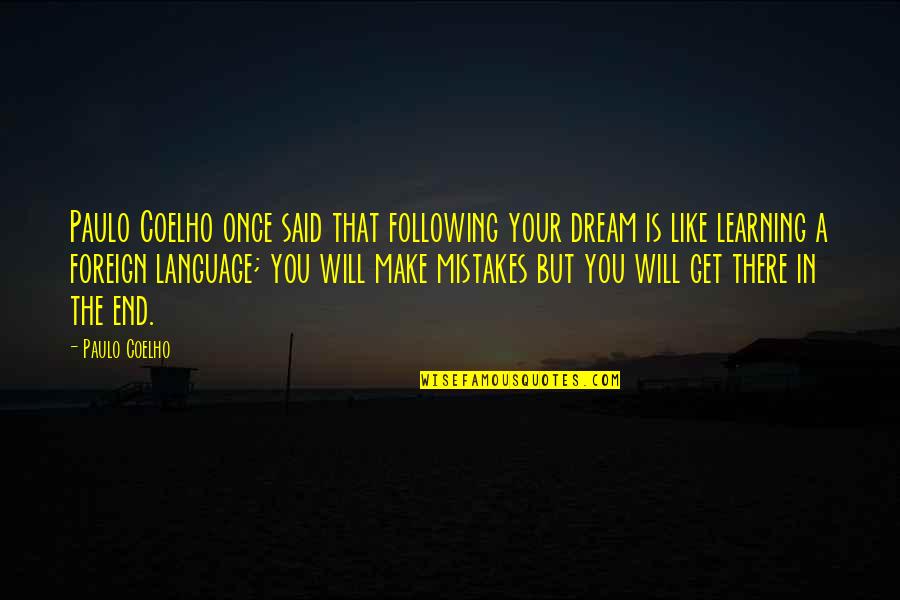 Paulo Coelho once said that following your dream is like learning a foreign language; you will make mistakes but you will get there in the end.
—
Paulo Coelho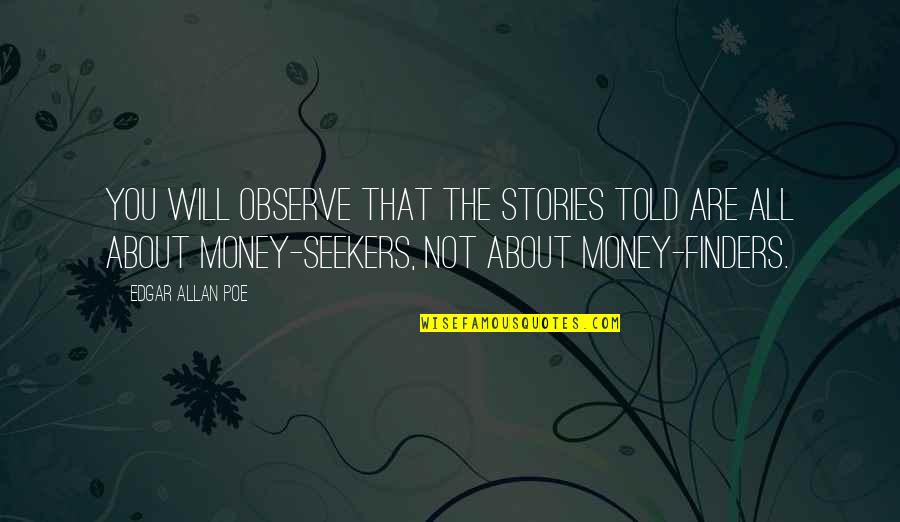 You will observe that the stories told are all about money-seekers, not about money-finders.
—
Edgar Allan Poe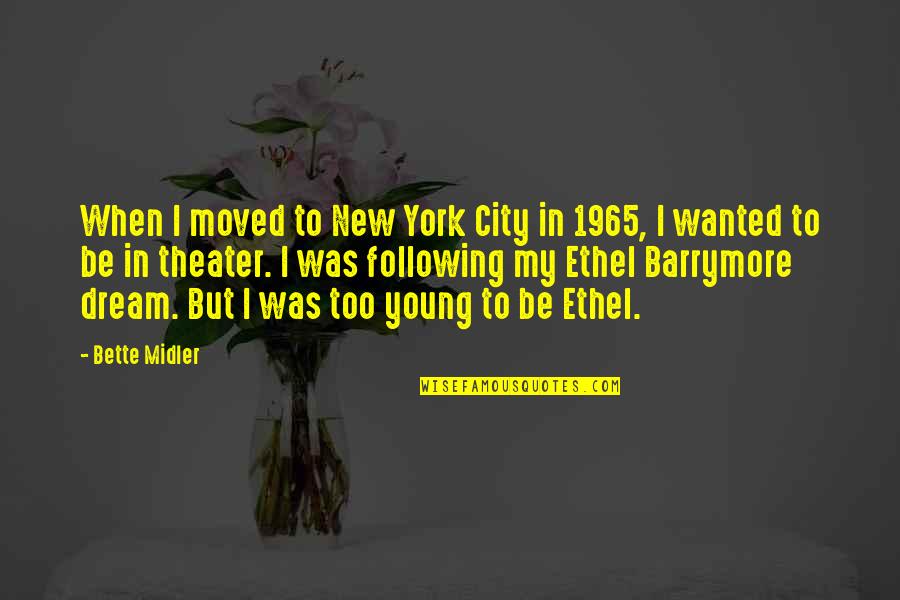 When I moved to New York City in 1965, I wanted to be in theater. I was following my Ethel Barrymore dream. But I was too young to be Ethel.
—
Bette Midler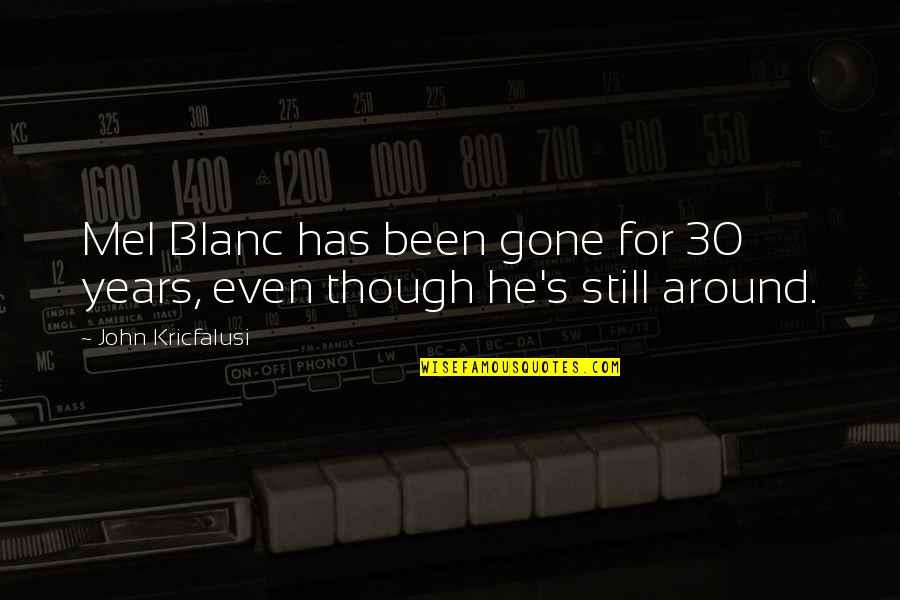 Mel Blanc has been gone for 30 years, even though he's still around.
—
John Kricfalusi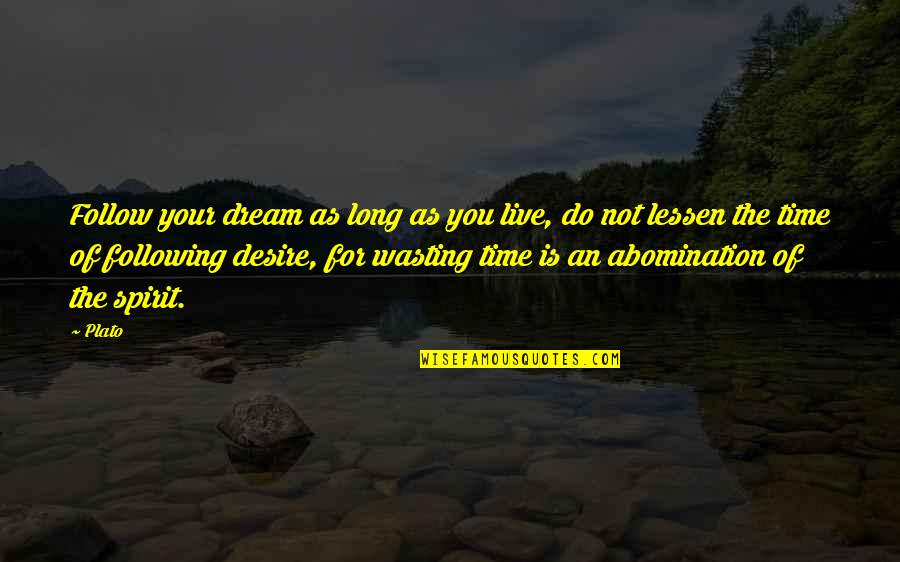 Follow your dream as long as you live, do not lessen the time of following desire, for wasting time is an abomination of the spirit. —
Plato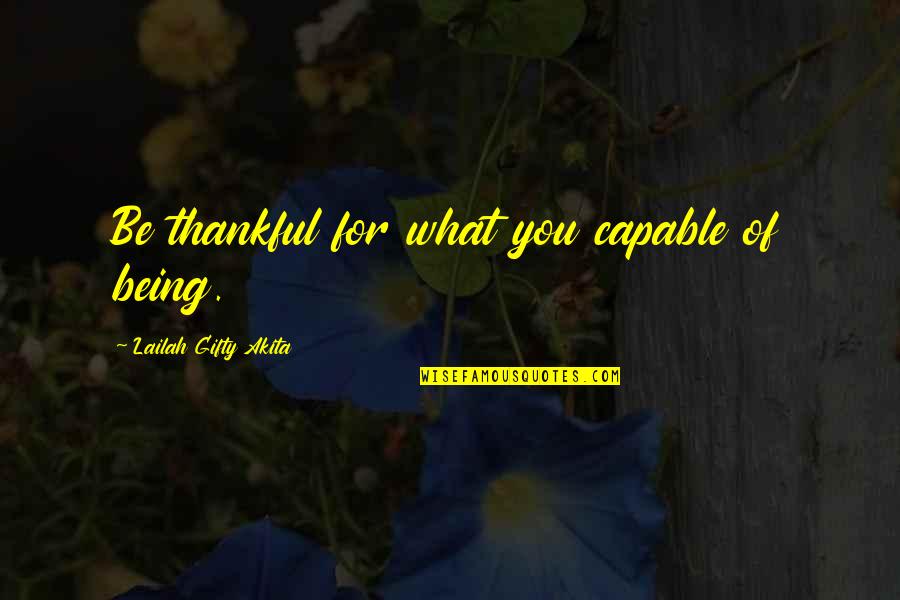 Be thankful for what you capable of being. —
Lailah Gifty Akita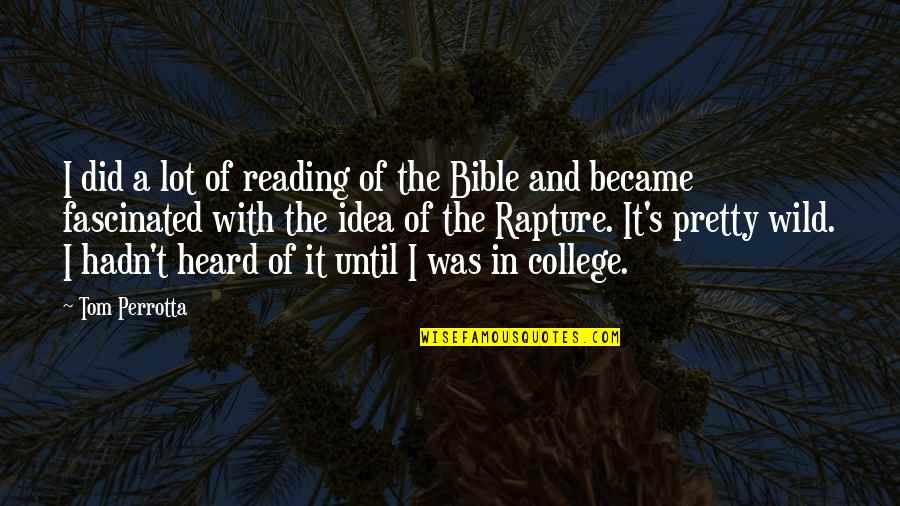 I did a lot of reading of the Bible and became fascinated with the idea of the Rapture. It's pretty wild. I hadn't heard of it until I was in college. —
Tom Perrotta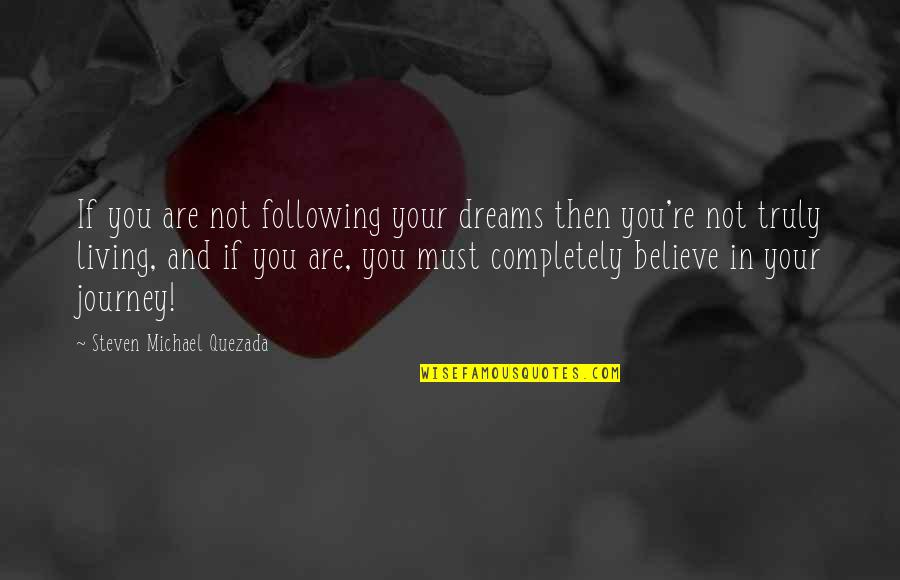 If you are not following your dreams then you're not truly living,
and if you are, you must completely believe in your journey! —
Steven Michael Quezada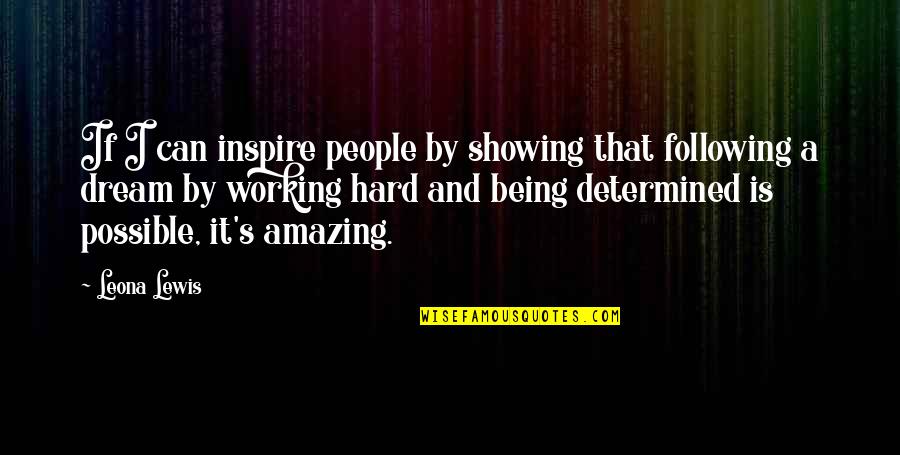 If I can inspire people by showing that following a dream by working hard and being determined is possible, it's amazing. —
Leona Lewis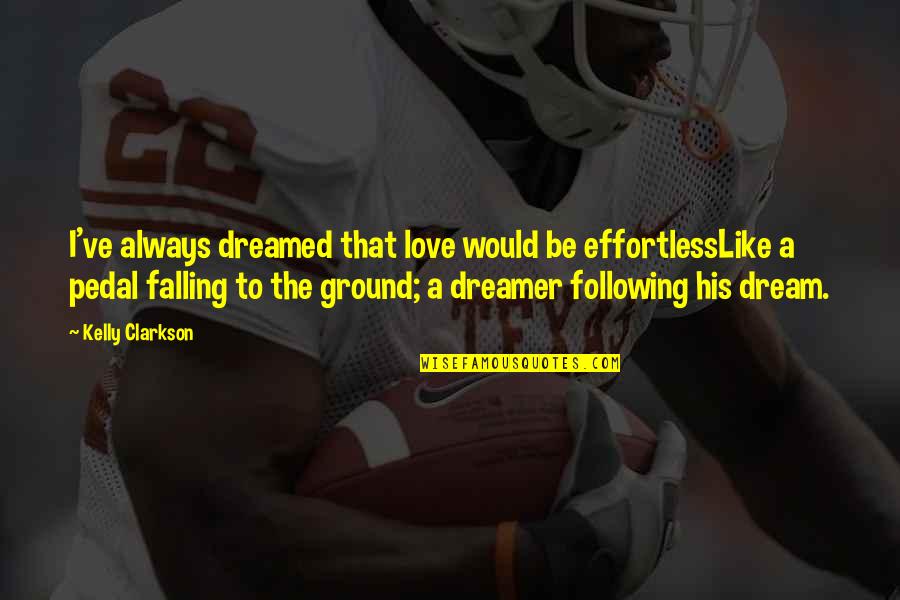 I've always dreamed that love would be effortlessLike a pedal falling to the ground; a dreamer following his dream. —
Kelly Clarkson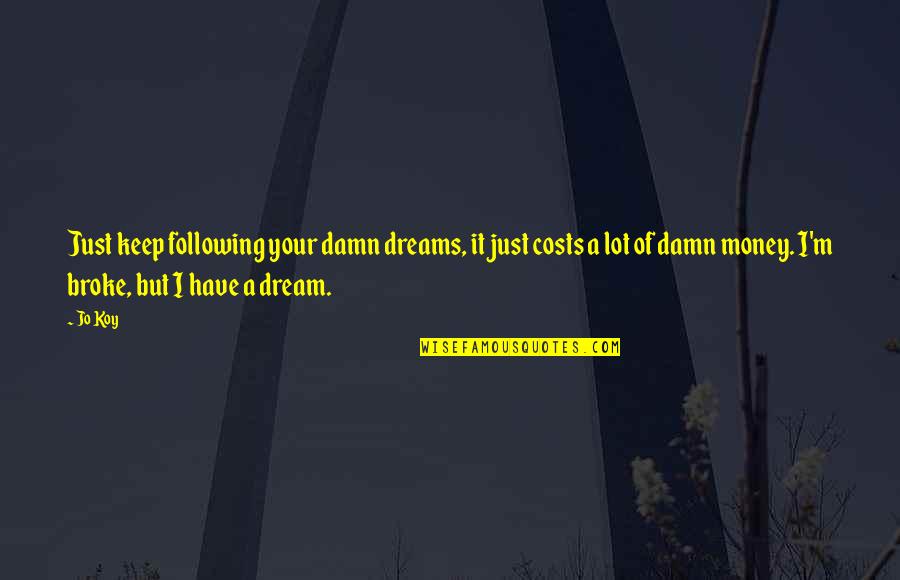 Just keep following your damn dreams, it just costs a lot of damn money. I'm broke, but I have a dream. —
Jo Koy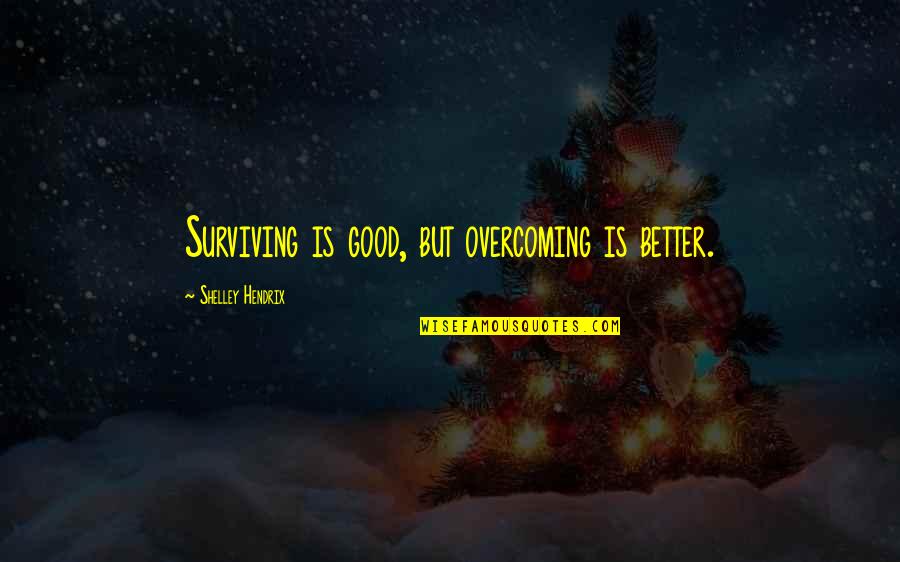 Surviving is good, but overcoming is better. —
Shelley Hendrix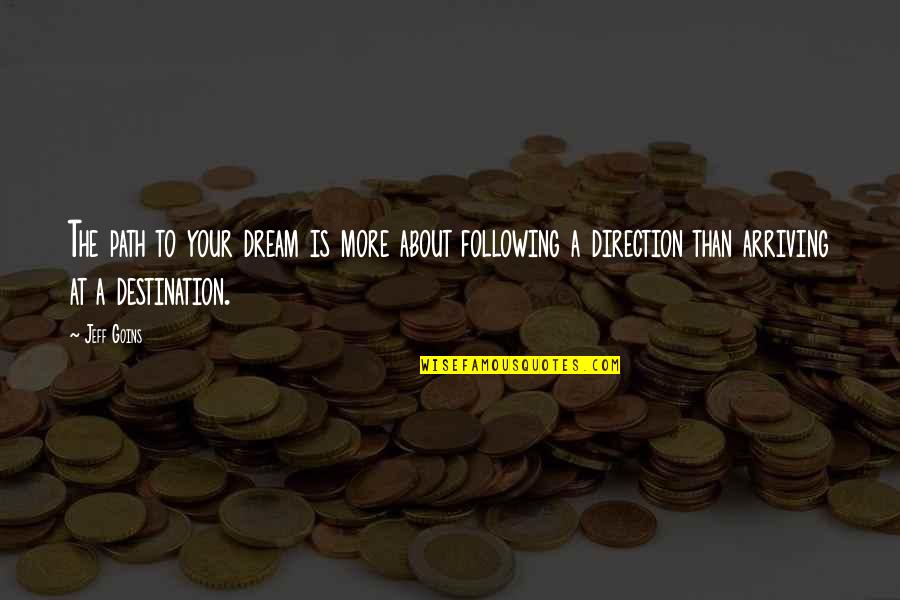 The path to your dream is more about following a direction than arriving at a destination. —
Jeff Goins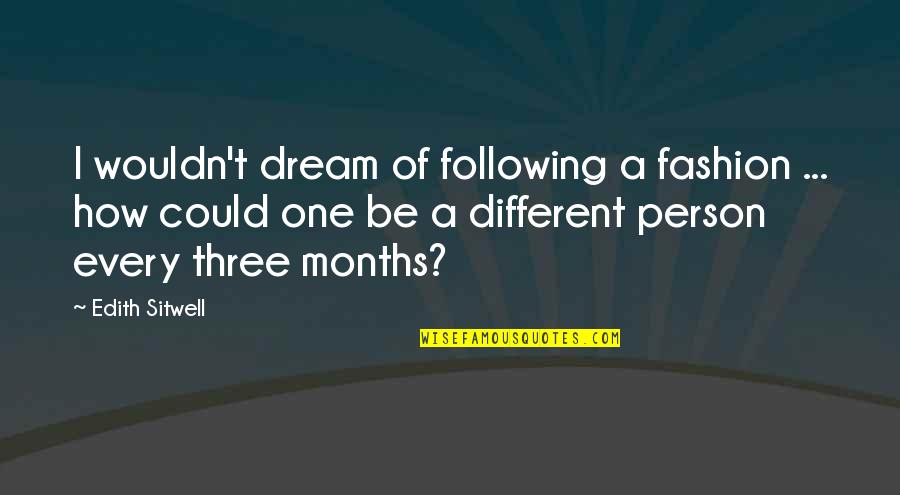 I wouldn't dream of following a fashion ... how could one be a different person every three months? —
Edith Sitwell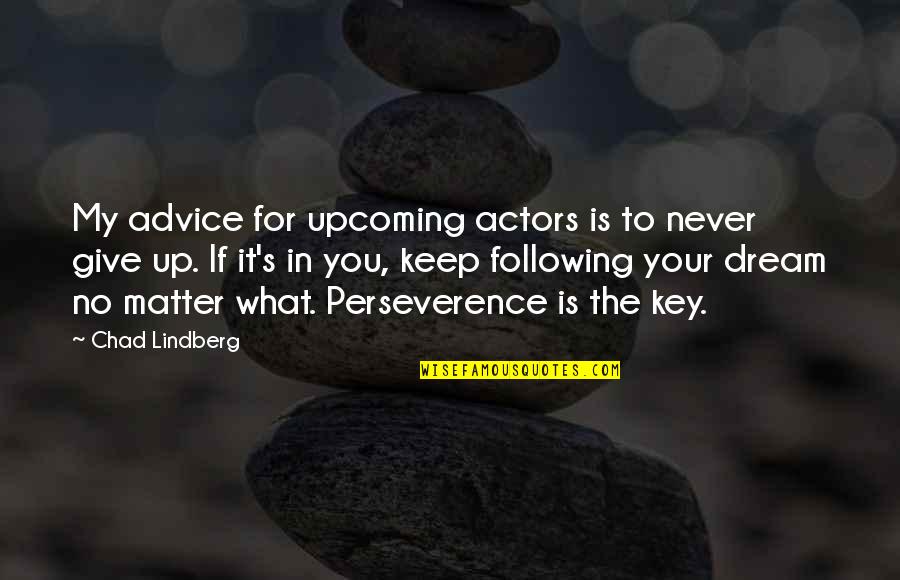 My advice for upcoming actors is to never give up. If it's in you, keep following your dream no matter what. Perseverence is the key. —
Chad Lindberg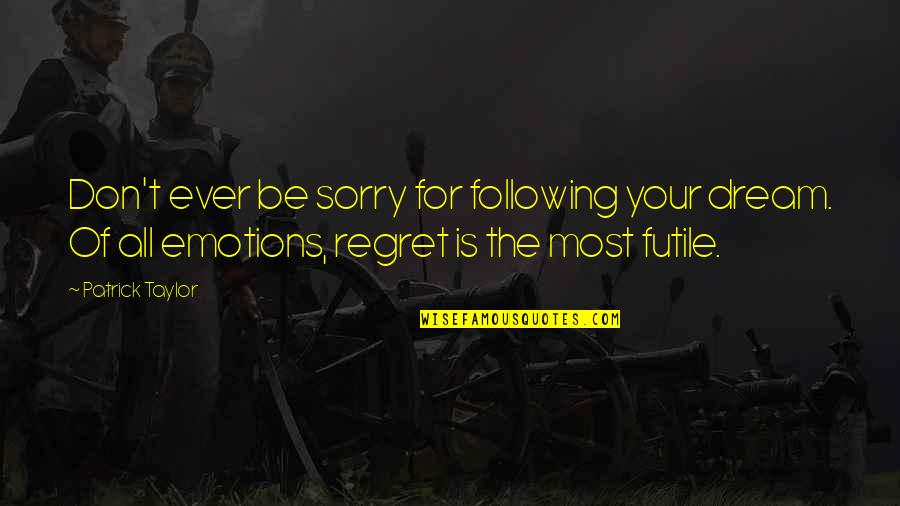 Don't ever be sorry for following your dream. Of all emotions, regret is the most futile. —
Patrick Taylor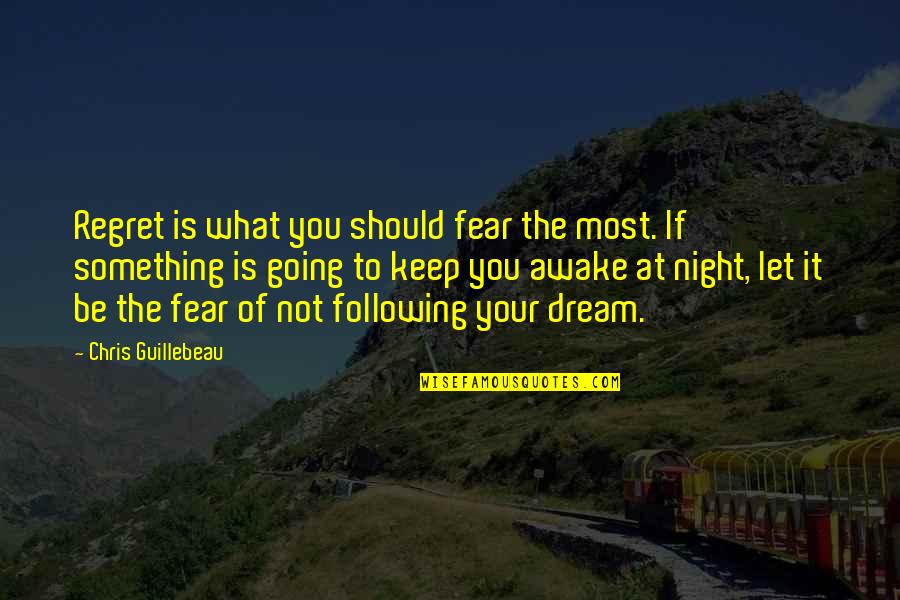 Regret is what you should fear the most. If something is going to keep you awake at night, let it be the fear of not following your dream. —
Chris Guillebeau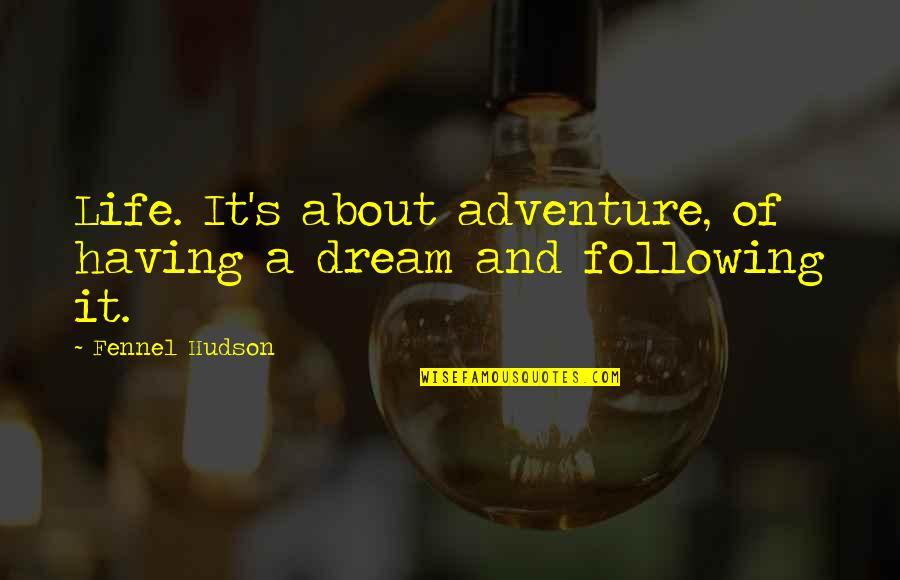 Life. It's about adventure, of having a dream and following it. —
Fennel Hudson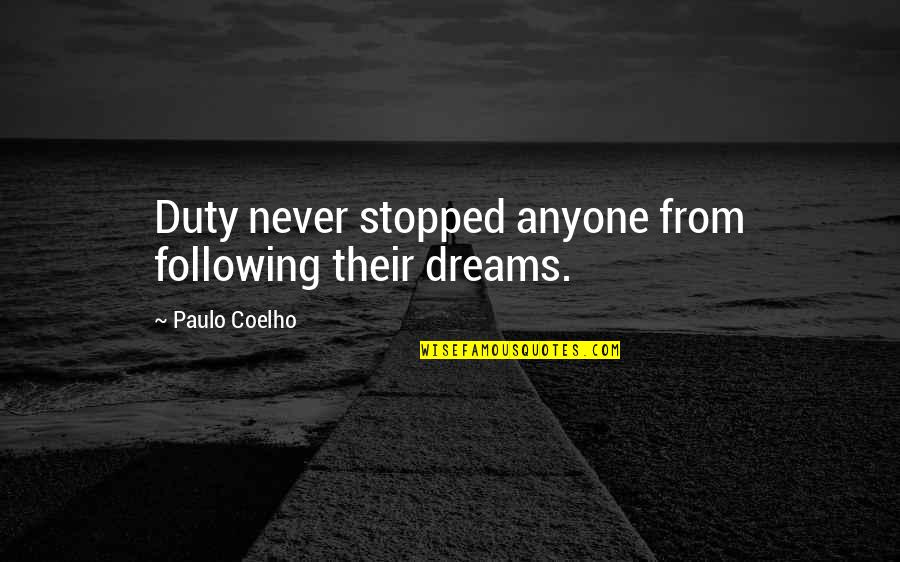 Duty never stopped anyone from following their dreams. —
Paulo Coelho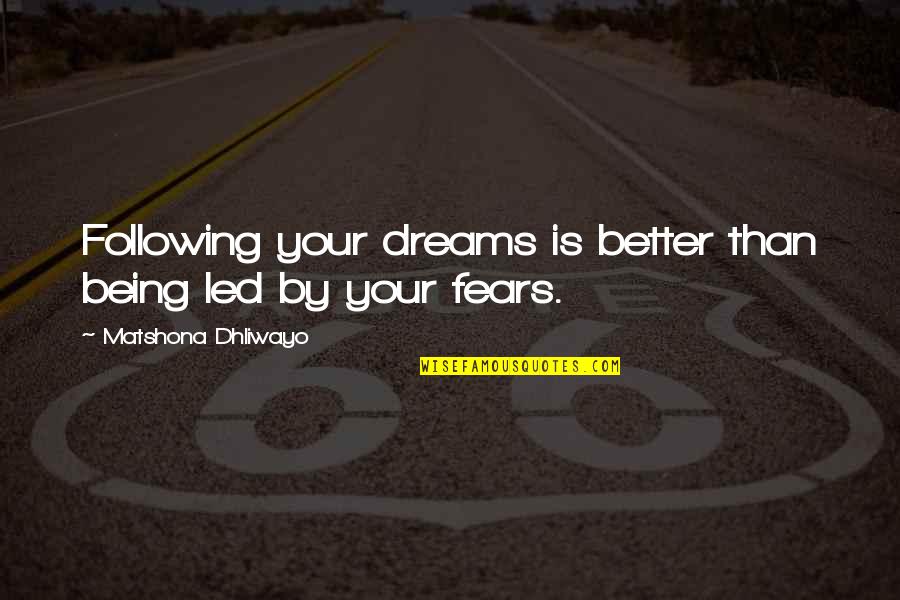 Following your dreams is better than being led by your fears. —
Matshona Dhliwayo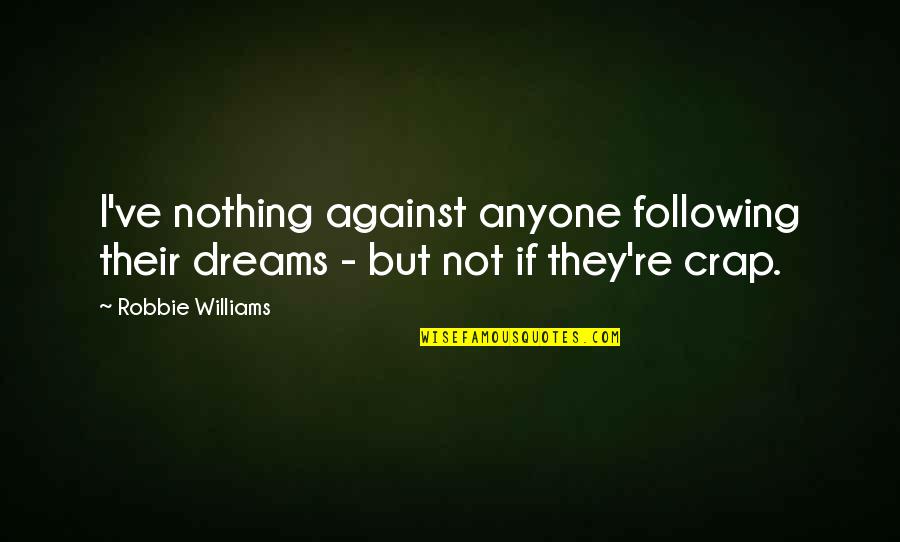 I've nothing against anyone following their dreams - but not if they're crap. —
Robbie Williams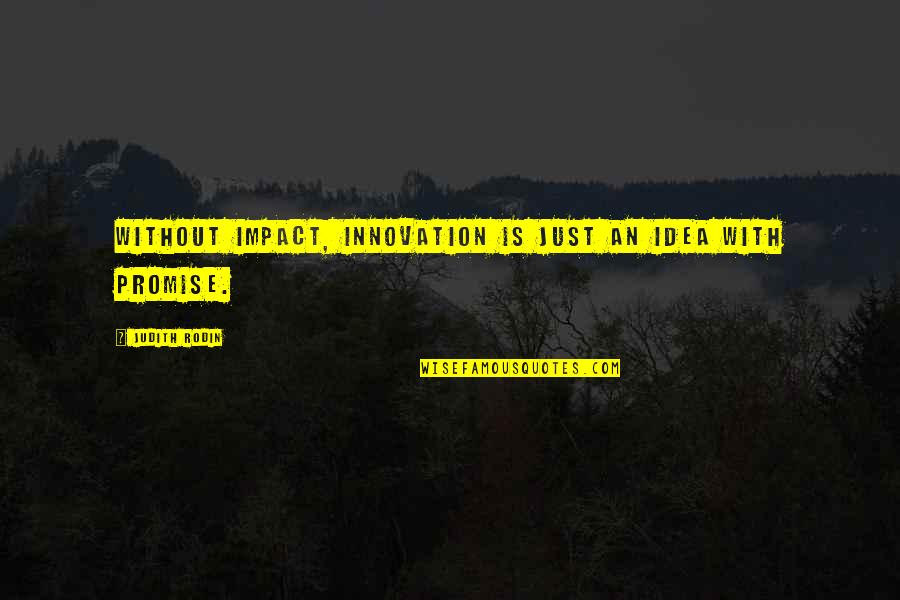 Without impact, innovation is just an idea with promise. —
Judith Rodin