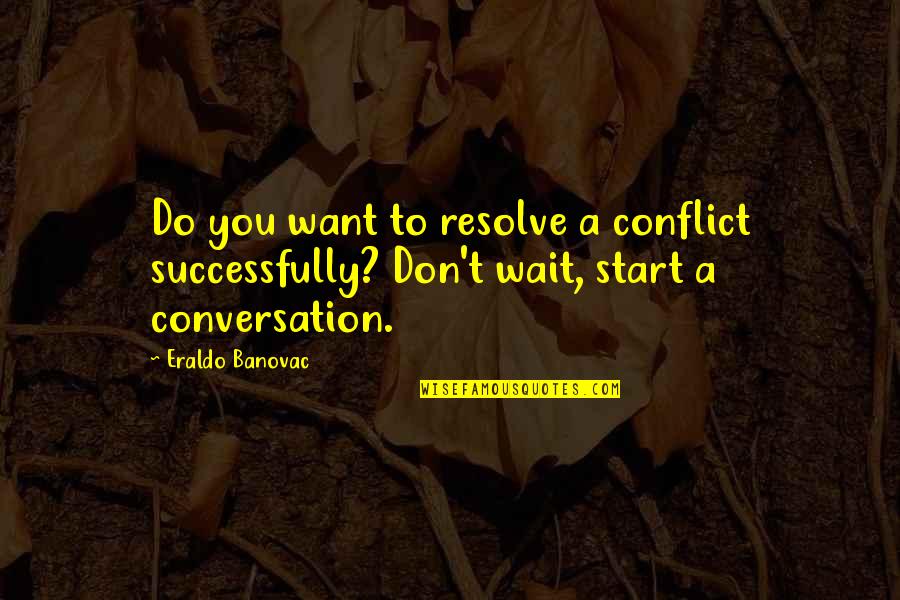 Do you want to resolve a conflict successfully? Don't wait, start a conversation.
—
Eraldo Banovac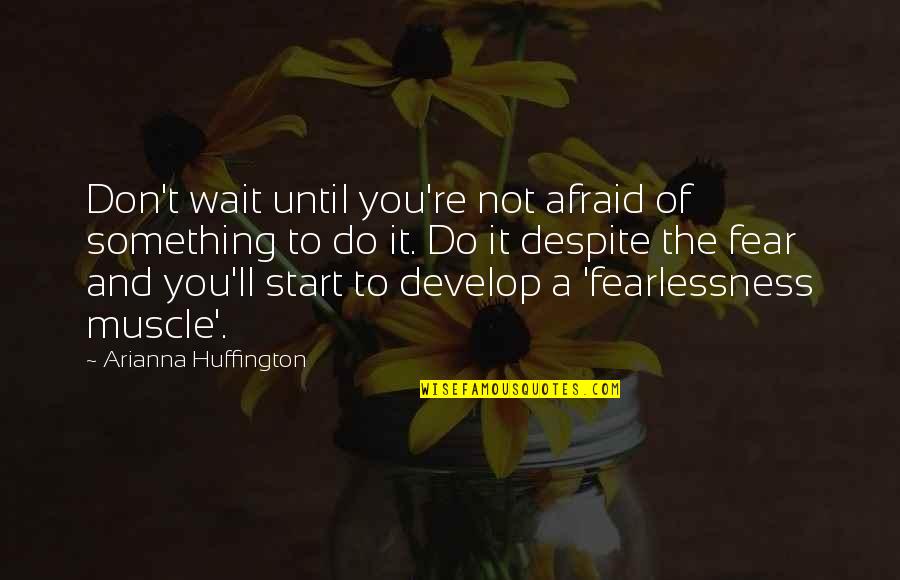 Don't wait until you're not afraid of something to do it. Do it despite the fear and you'll start to develop a 'fearlessness muscle'.
—
Arianna Huffington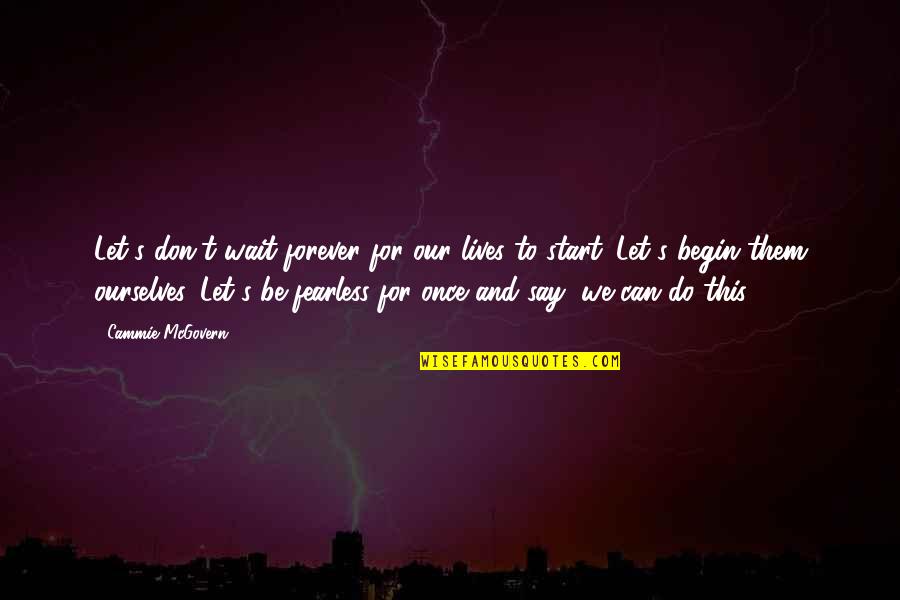 Let's don't wait forever for our lives to start. Let's begin them ourselves. Let's be fearless for once and say, we can do this.
—
Cammie McGovern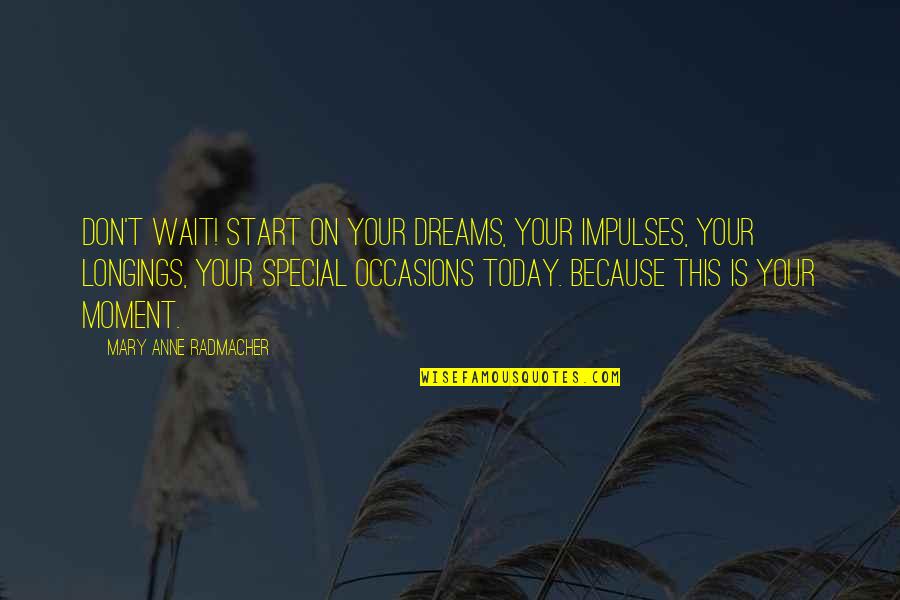 Don't Wait! Start on your dreams, your impulses, your longings, your special occasions today. Because this is your moment.
—
Mary Anne Radmacher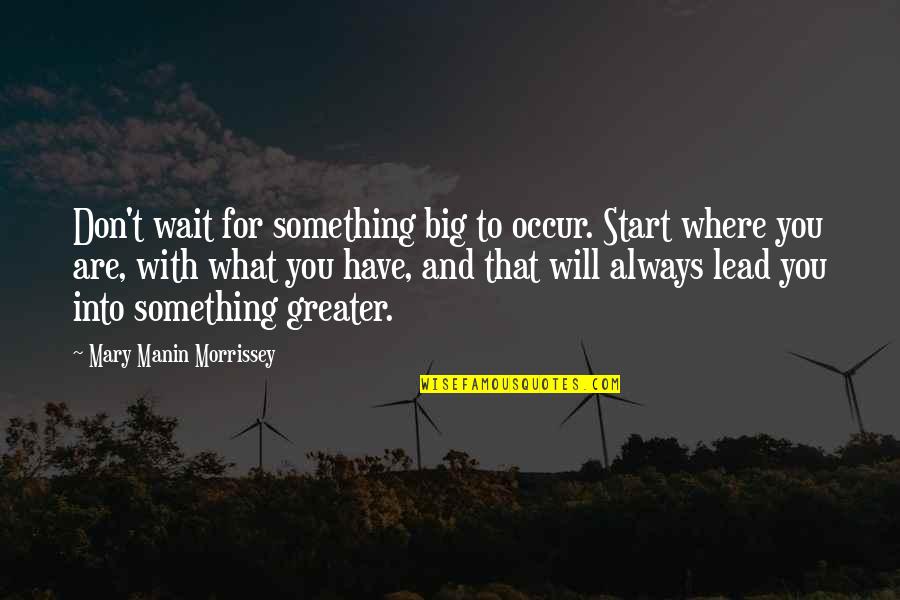 Don't wait for something big to occur. Start where you are, with what you have, and that will always lead you into something greater.
—
Mary Manin Morrissey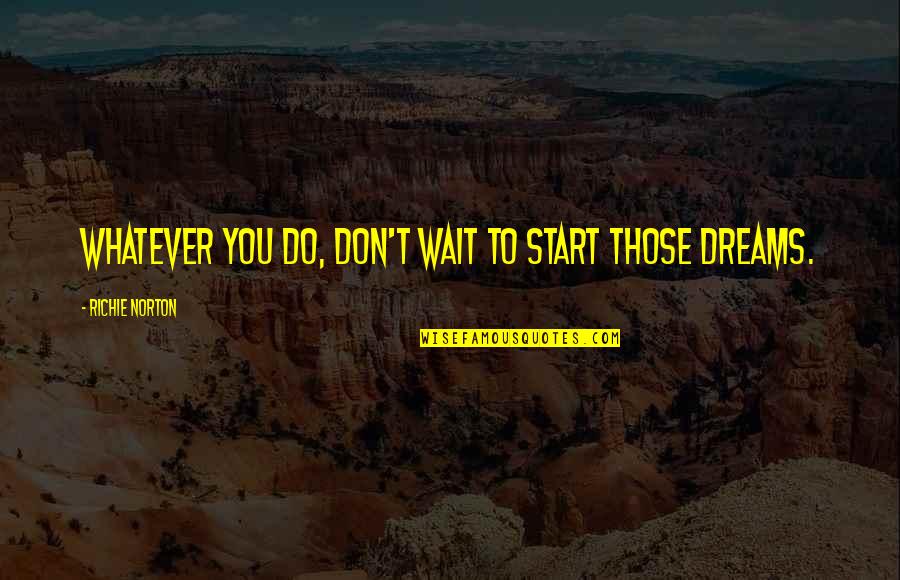 Whatever you do, don't wait to start those dreams.
—
Richie Norton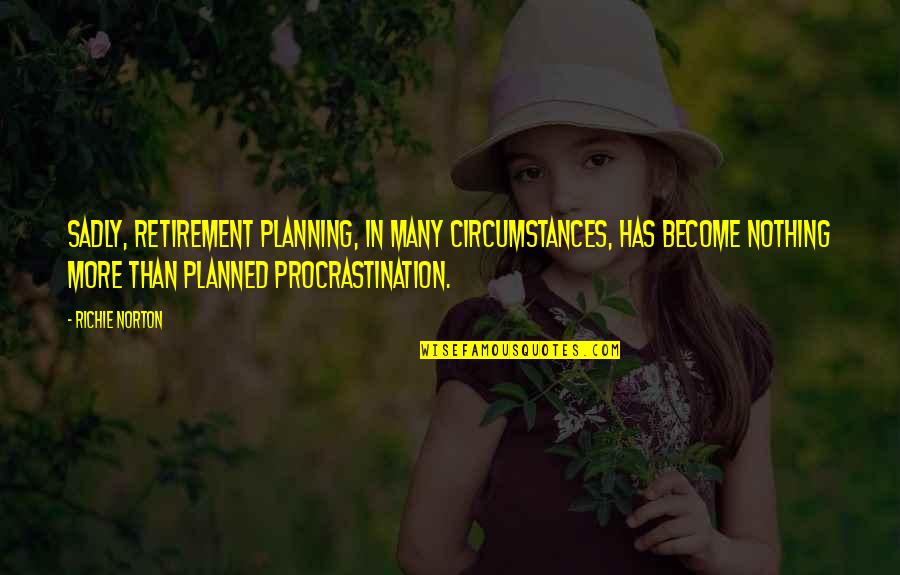 Sadly, retirement planning, in many circumstances, has become nothing more than planned procrastination.
—
Richie Norton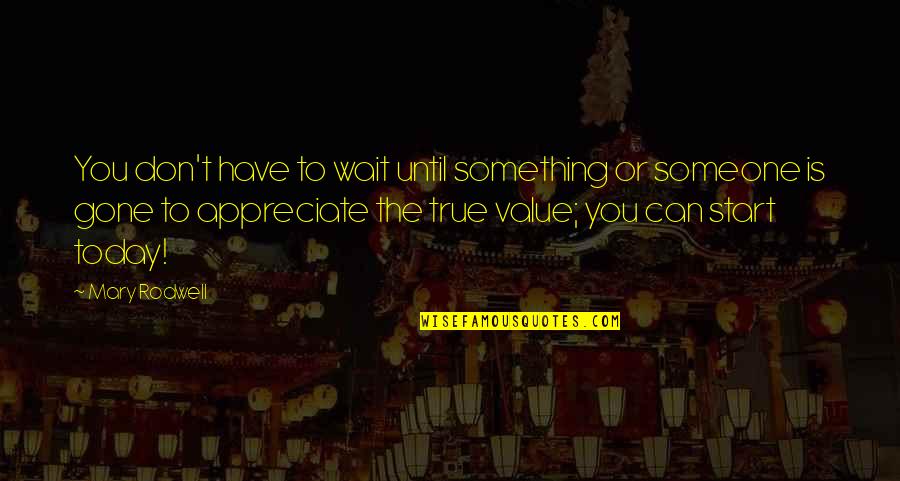 You don't have to wait until something or someone is gone to appreciate the true value; you can start today!
—
Mary Rodwell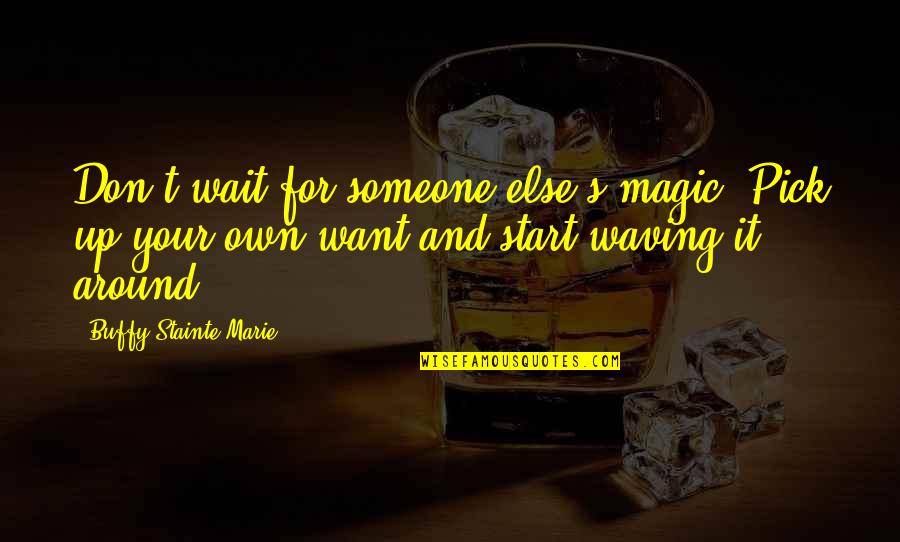 Don't wait for someone else's magic. Pick up your own want and start waving it around. —
Buffy Stainte-Marie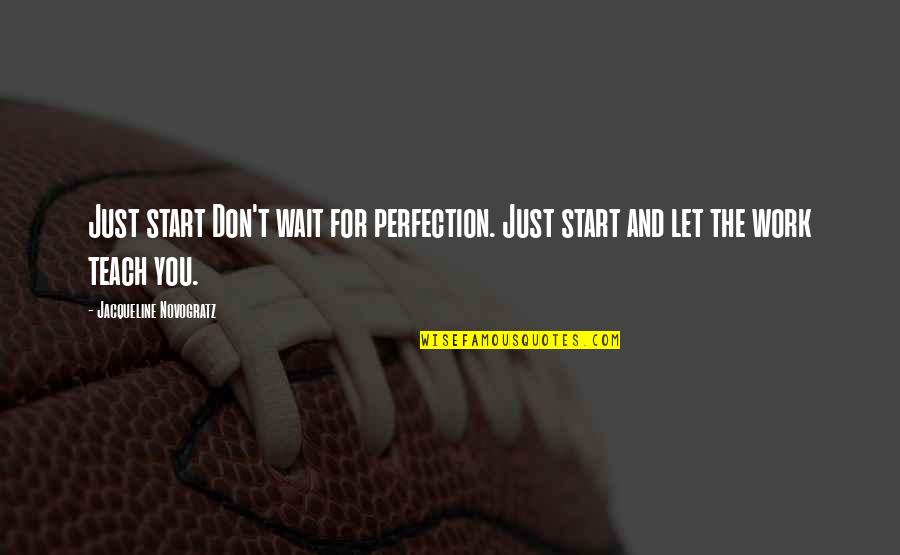 Just start Don't wait for perfection. Just start and let the work teach you. —
Jacqueline Novogratz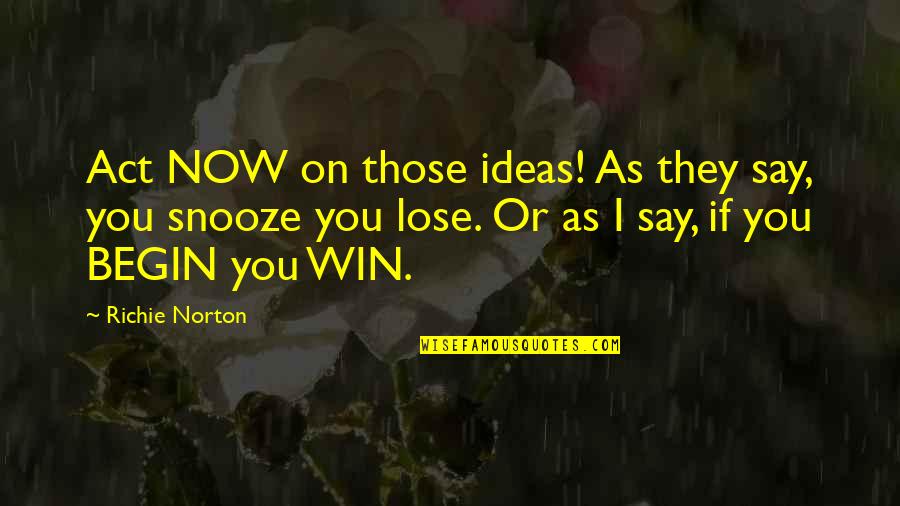 Act NOW on those ideas! As they say, you snooze you lose. Or as I say, if you BEGIN you WIN. —
Richie Norton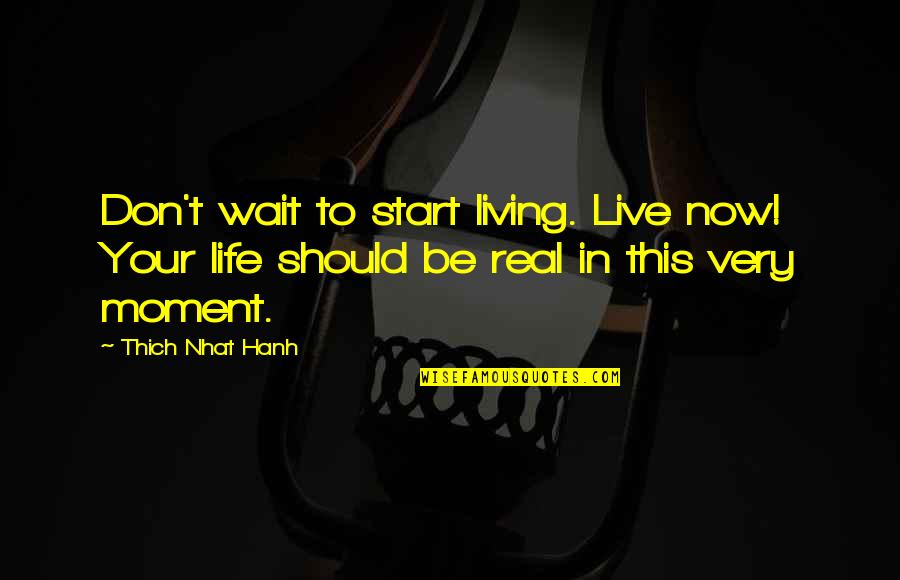 Don't wait to start living. Live now! Your life should be real in this very moment. —
Thich Nhat Hanh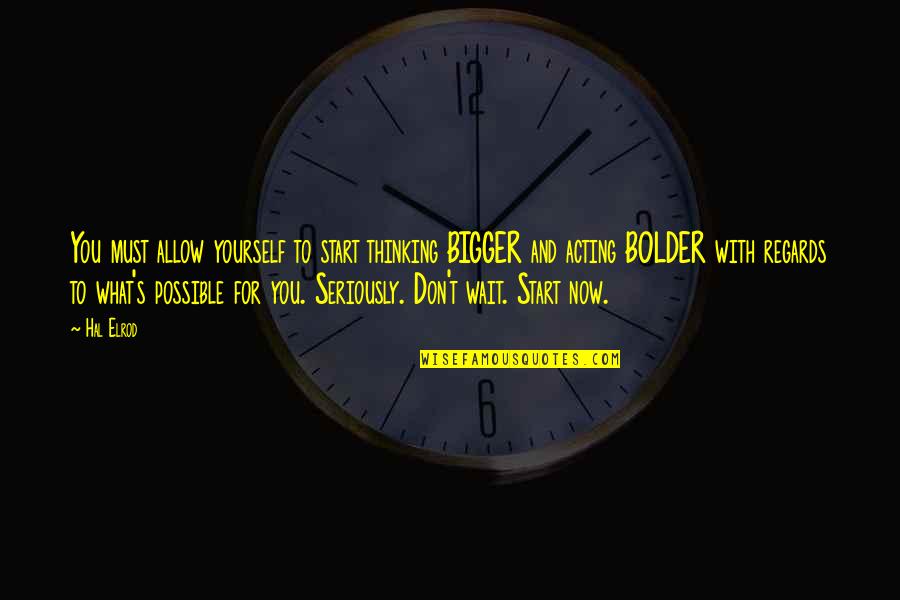 You must allow yourself to start thinking BIGGER and acting BOLDER with regards to what's possible for you. Seriously. Don't wait. Start now. —
Hal Elrod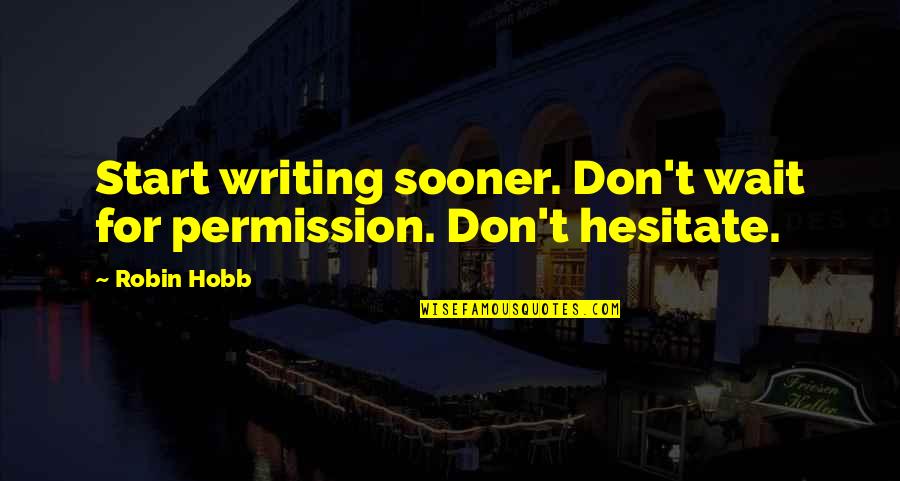 Start writing sooner. Don't wait for permission. Don't hesitate. —
Robin Hobb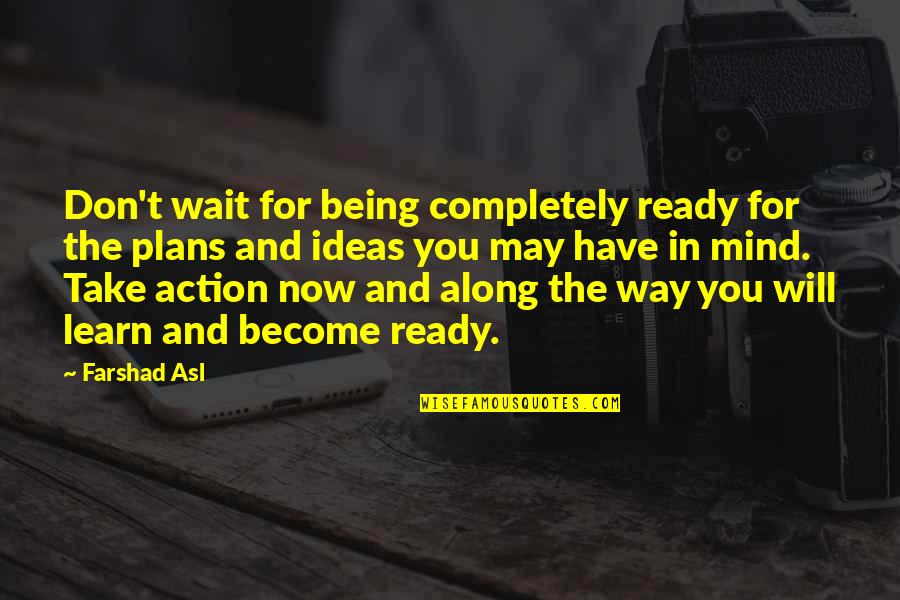 Don't wait for being completely ready for the plans and ideas you may have in mind. Take action now and along the way you will learn and become ready. —
Farshad Asl
Don't wait for perfect. Don't wait for something to be fully formed in your head to start on it. Just start, and then work it out as you go. —
Brandon Stanton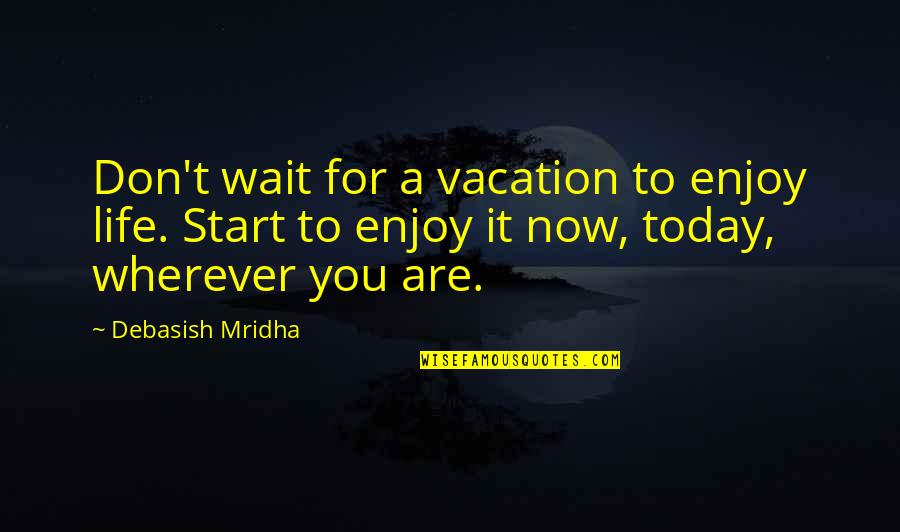 Don't wait for a vacation to enjoy life. Start to enjoy it now, today, wherever you are. —
Debasish Mridha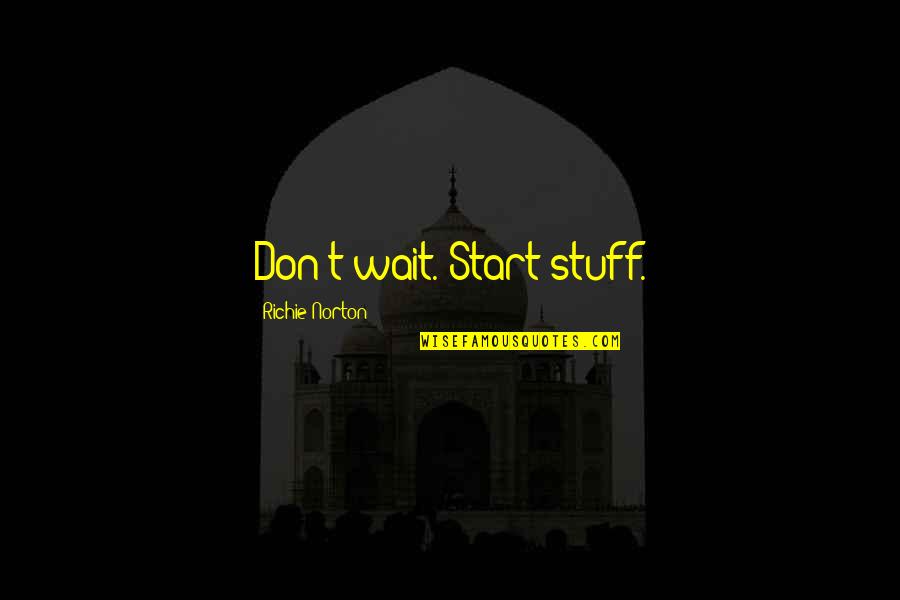 Don't wait. Start stuff. —
Richie Norton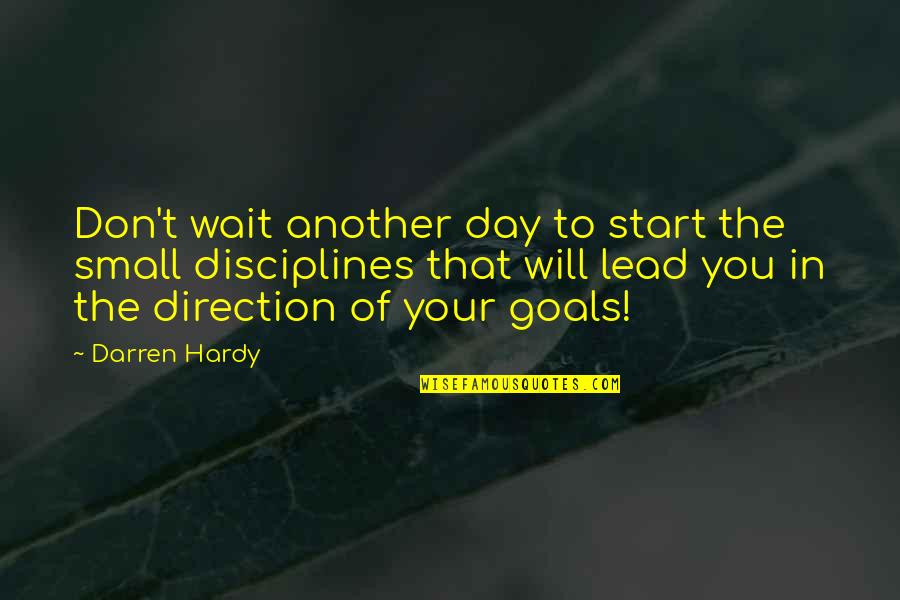 Don't wait another day to start the small disciplines that will lead you in the direction of your goals! —
Darren Hardy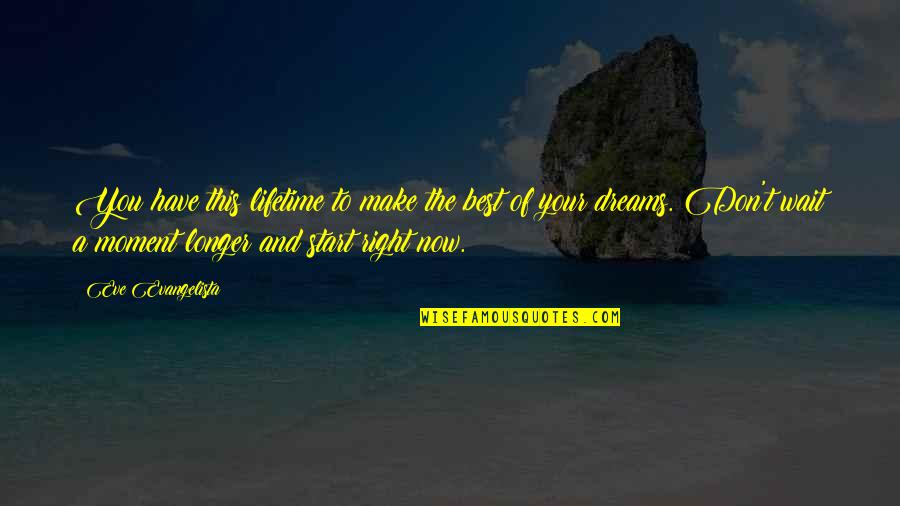 You have this lifetime to make the best of your dreams. Don't wait a moment longer and start right now. —
Eve Evangelista
When I start to write, I don't have any plan at all. I just wait for the story to come. —
Haruki Murakami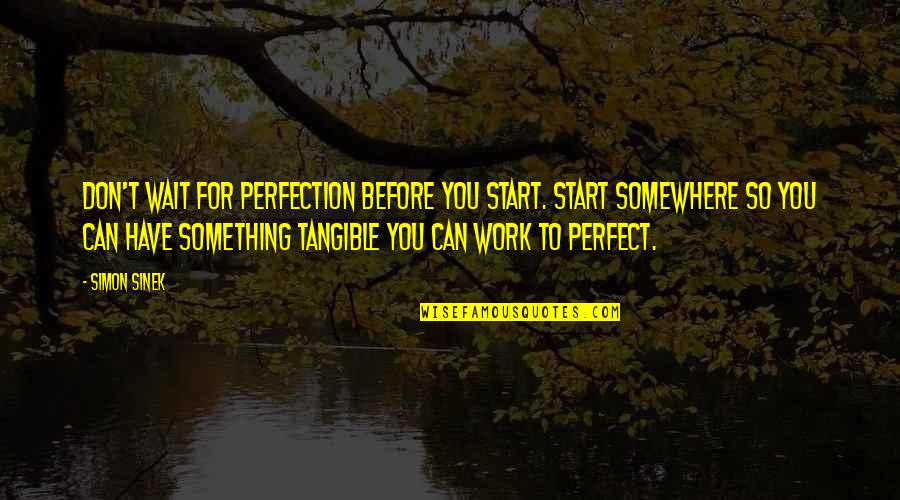 Don't wait for perfection before you start. Start somewhere so you can have something tangible you can work to perfect. —
Simon Sinek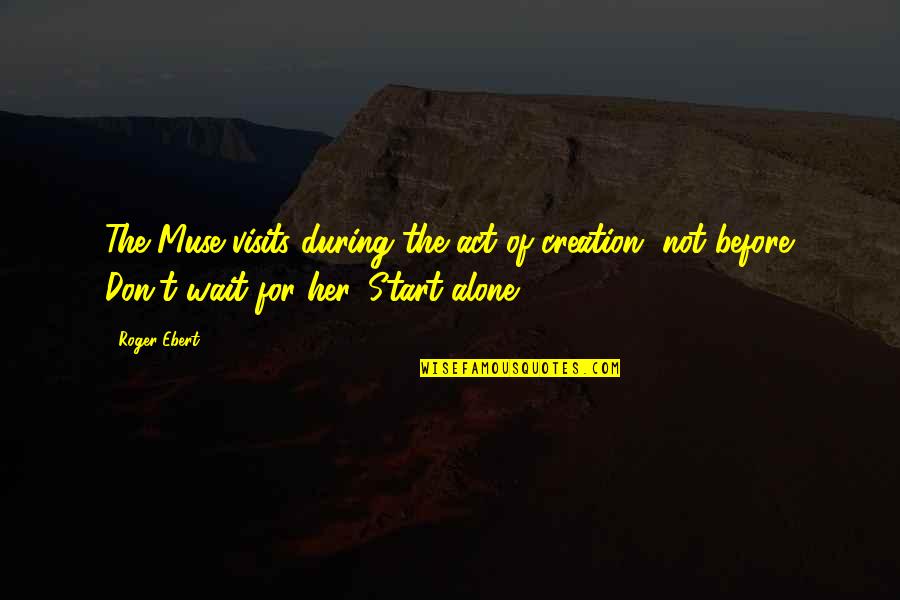 The Muse visits during the act of creation, not before. Don't wait for her. Start alone. —
Roger Ebert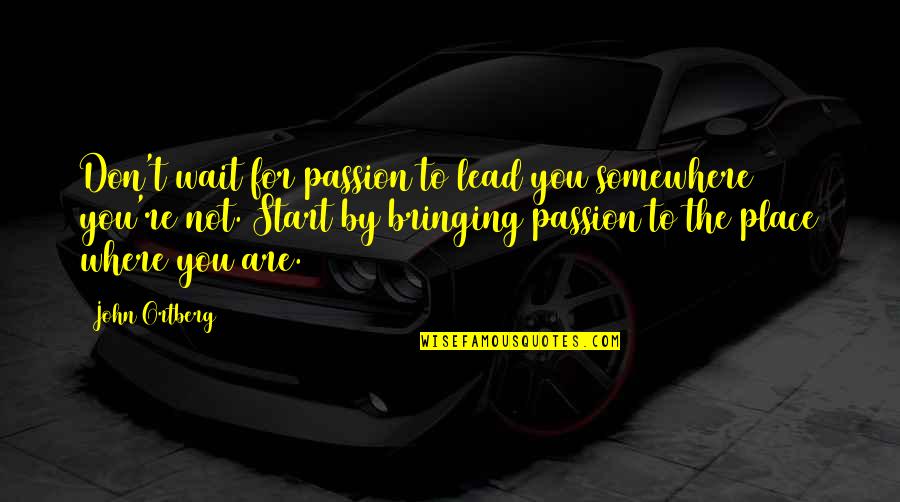 Don't wait for passion to lead you somewhere you're not. Start by bringing passion to the place where you are. —
John Ortberg