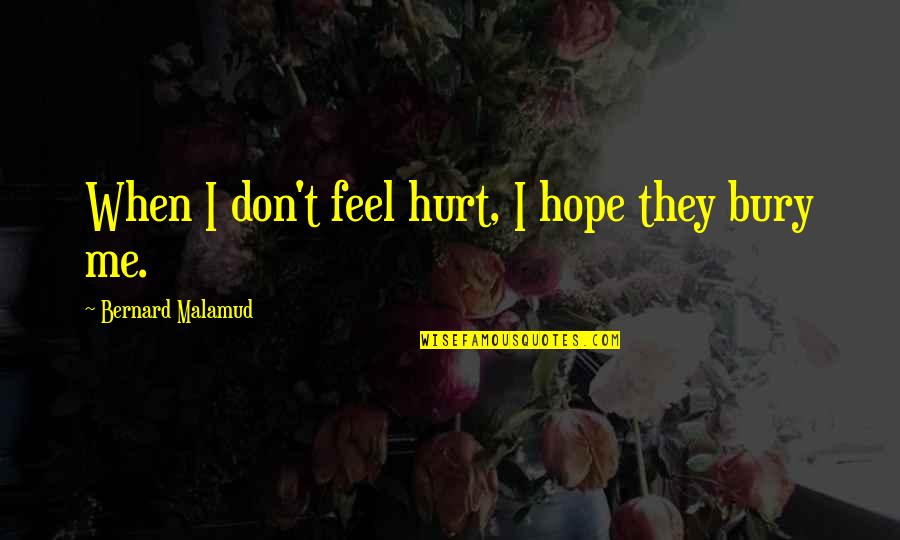 When I don't feel hurt, I hope they bury me.
—
Bernard Malamud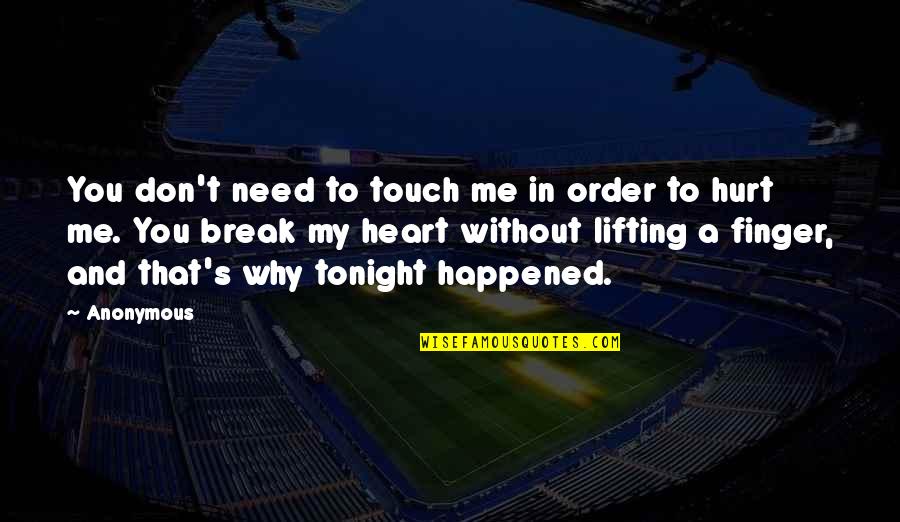 You don't need to touch me in order to hurt me. You break my heart without lifting a finger, and that's why tonight happened.
—
Anonymous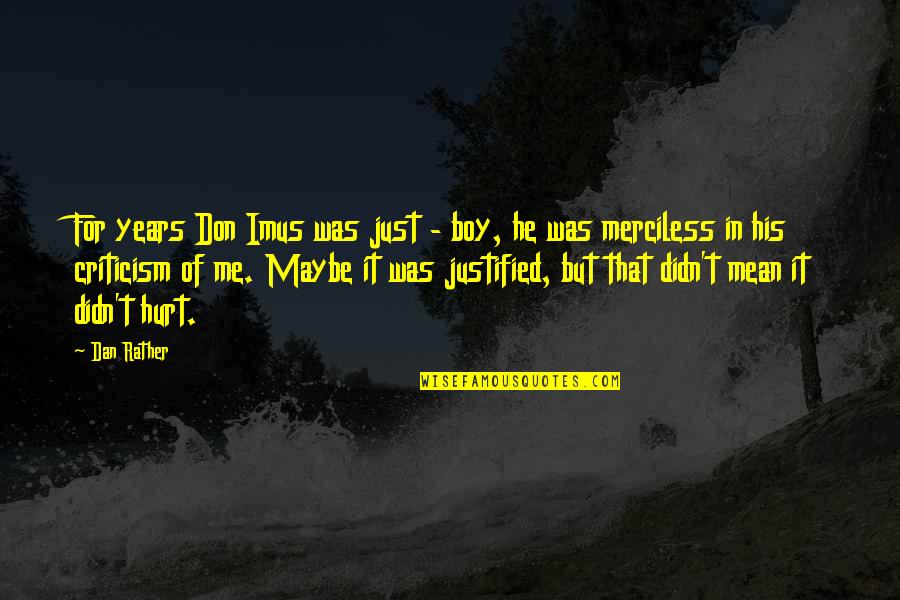 For years Don Imus was just - boy, he was merciless in his criticism of me. Maybe it was justified, but that didn't mean it didn't hurt.
—
Dan Rather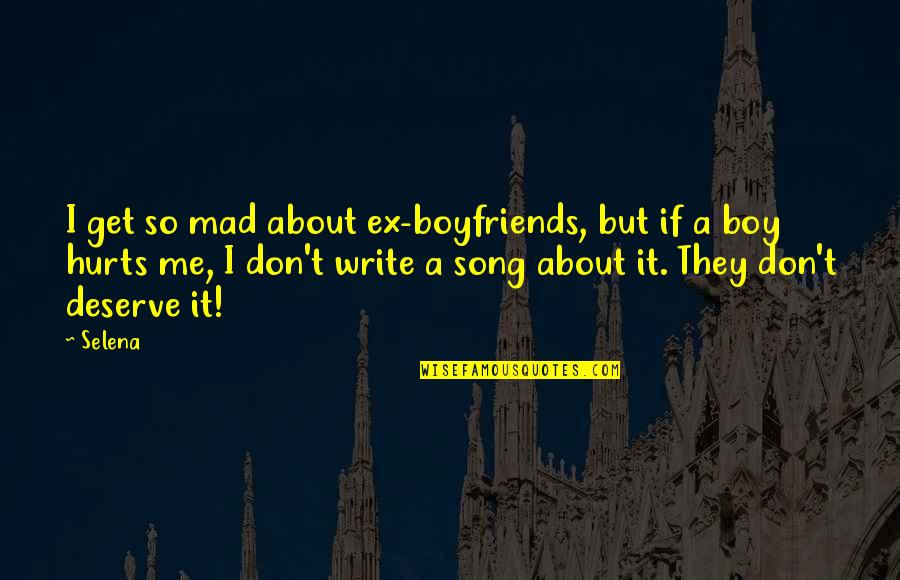 I get so mad about ex-boyfriends, but if a boy hurts me, I don't write a song about it. They don't deserve it!
—
Selena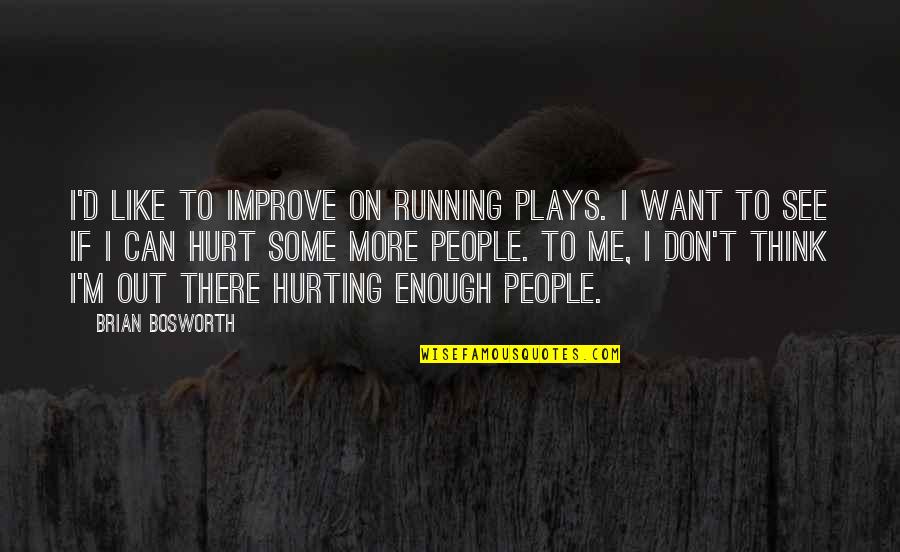 I'd like to improve on running plays. I want to see if I can hurt some more people. To me, I don't think I'm out there hurting enough people.
—
Brian Bosworth
I've got a Tomahawk in my side but that don't hurt me much.
—
Emily Dickinson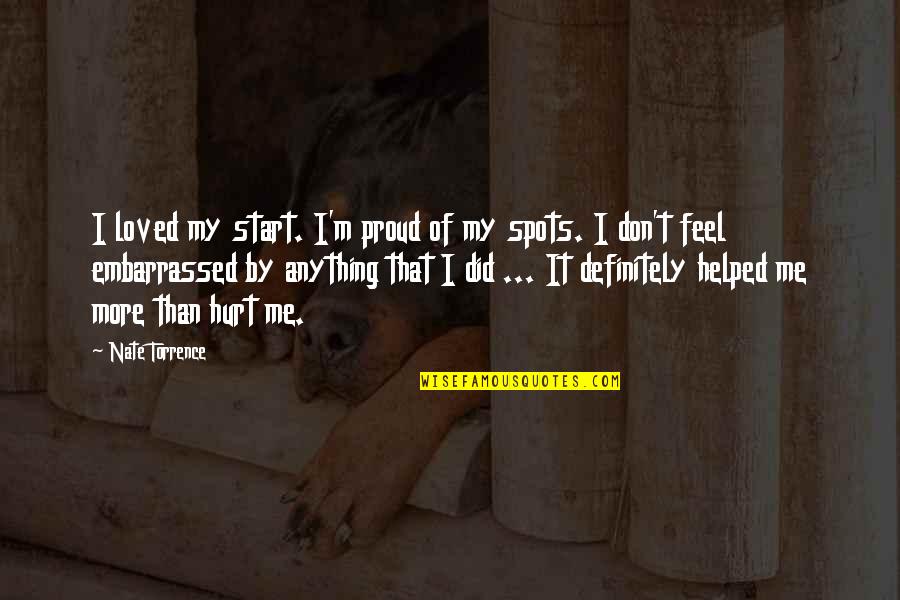 I loved my start. I'm proud of my spots. I don't feel embarrassed by anything that I did ... It definitely helped me more than hurt me.
—
Nate Torrence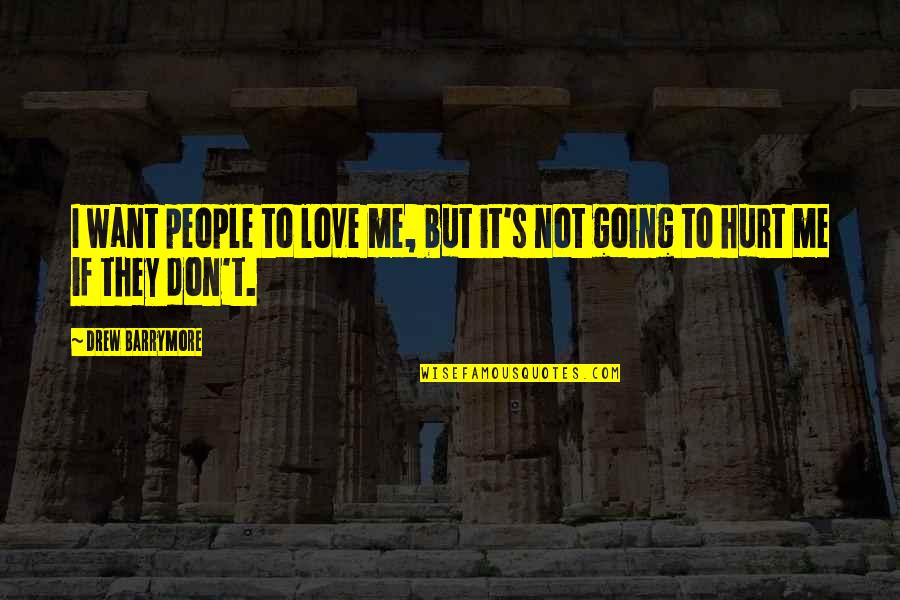 I want people to love me, but it's not going to hurt me if they don't.
—
Drew Barrymore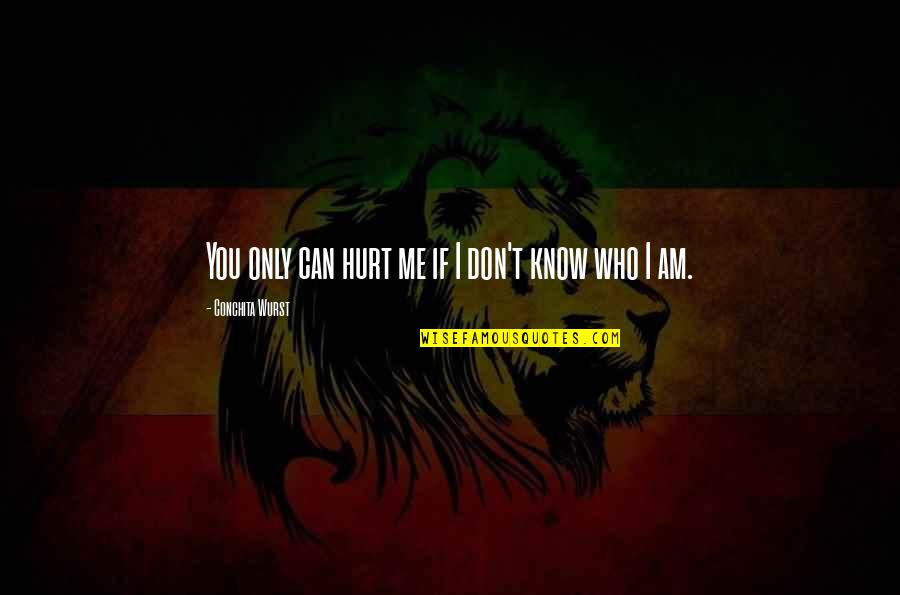 You only can hurt me if I don't know who I am. —
Conchita Wurst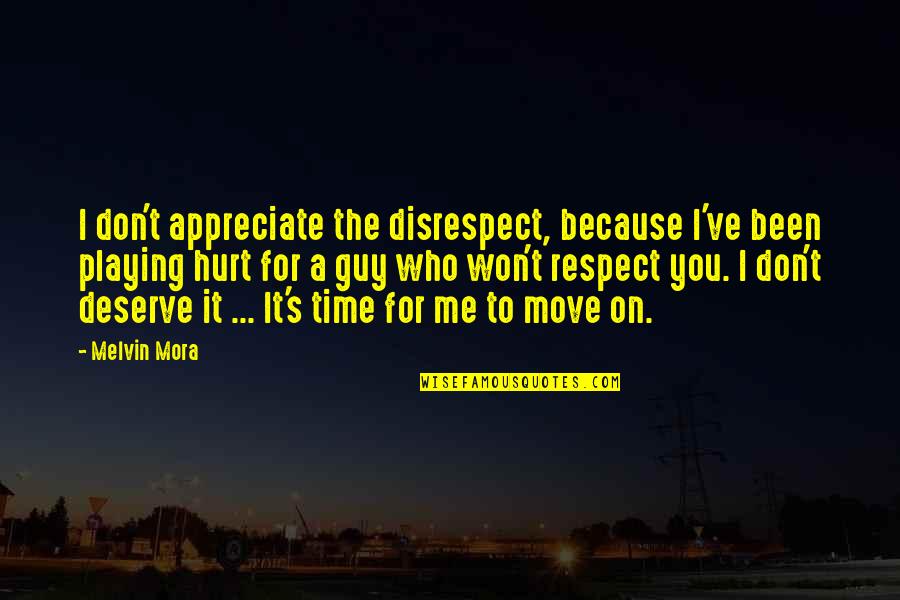 I don't appreciate the disrespect, because I've been playing hurt for a guy who won't respect you. I don't deserve it ... It's time for me to move on. —
Melvin Mora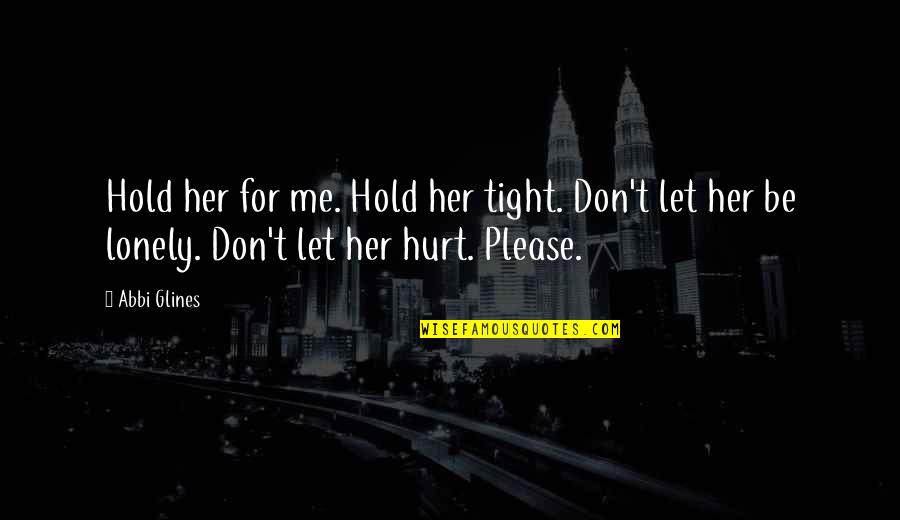 Hold her for me. Hold her tight. Don't let her be lonely. Don't let her hurt. Please. —
Abbi Glines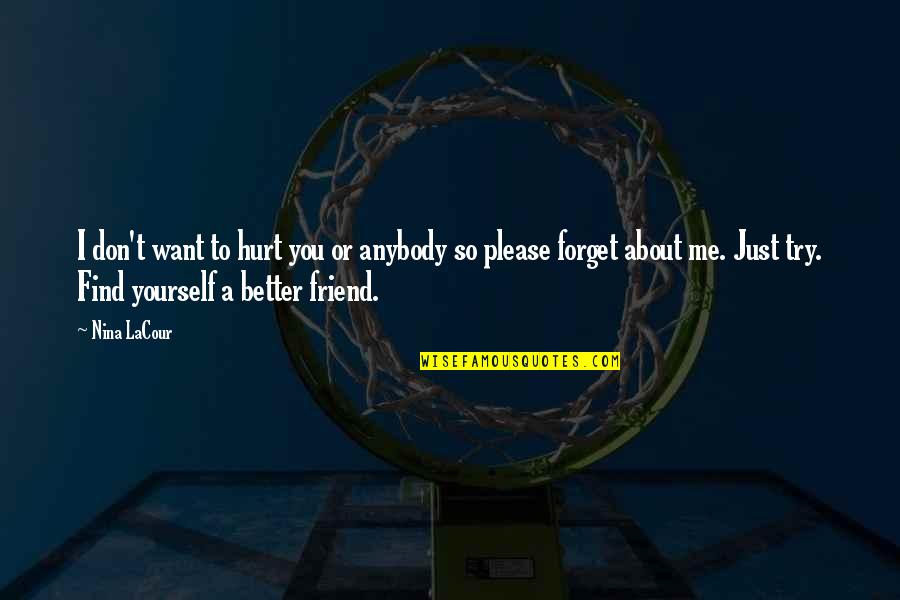 I don't want to hurt you or anybody so please forget about me. Just try. Find yourself a better friend. —
Nina LaCour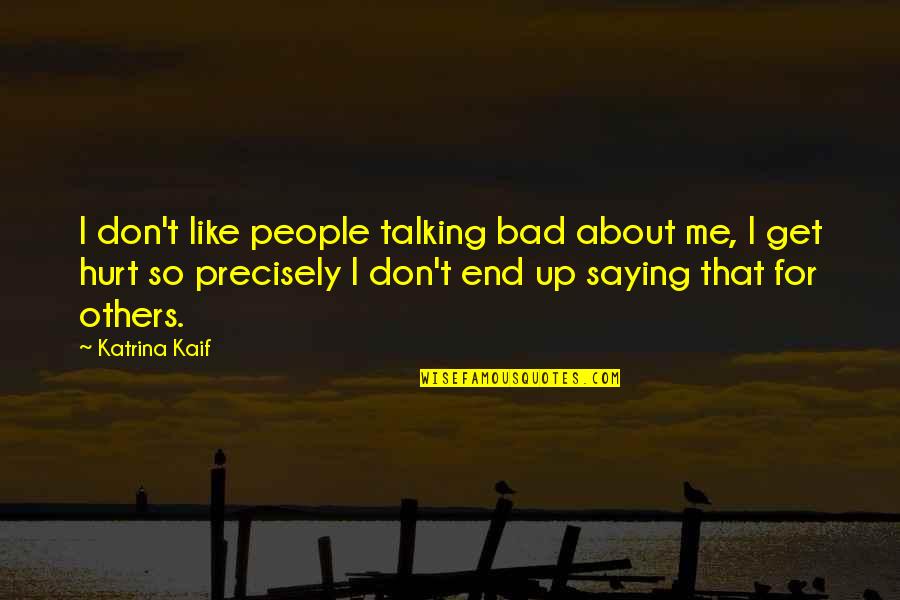 I don't like people talking bad about me, I get hurt so precisely I don't end up saying that for others. —
Katrina Kaif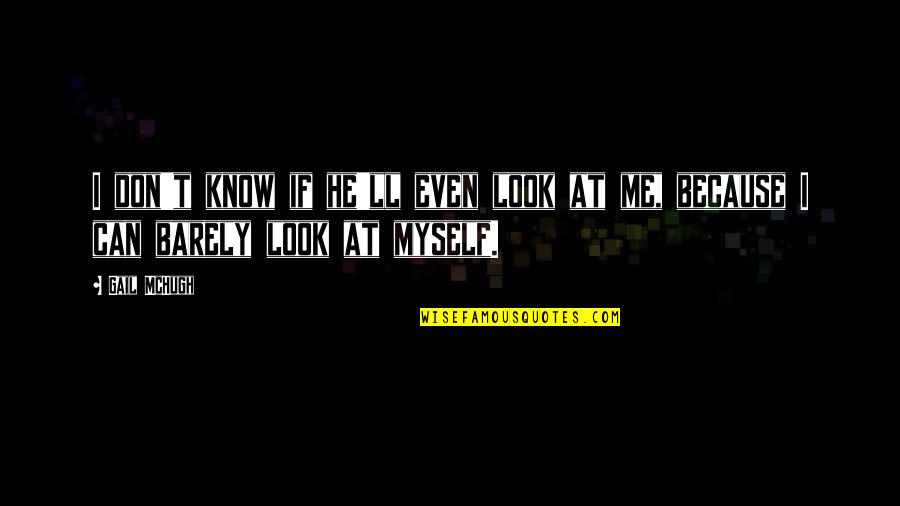 I don't know if he'll even look at me, because I can barely look at myself. —
Gail McHugh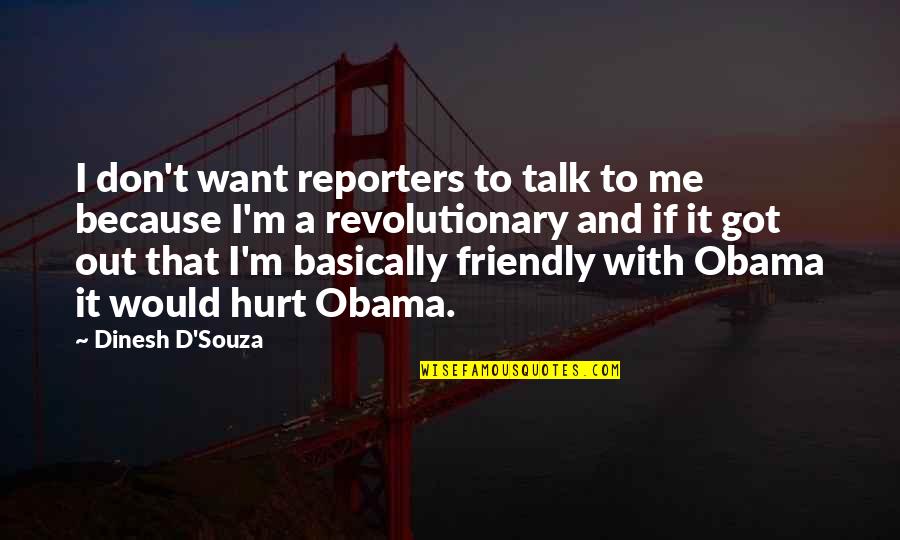 I don't want reporters to talk to me because I'm a revolutionary and if it got out that I'm basically friendly with Obama it would hurt Obama. —
Dinesh D'Souza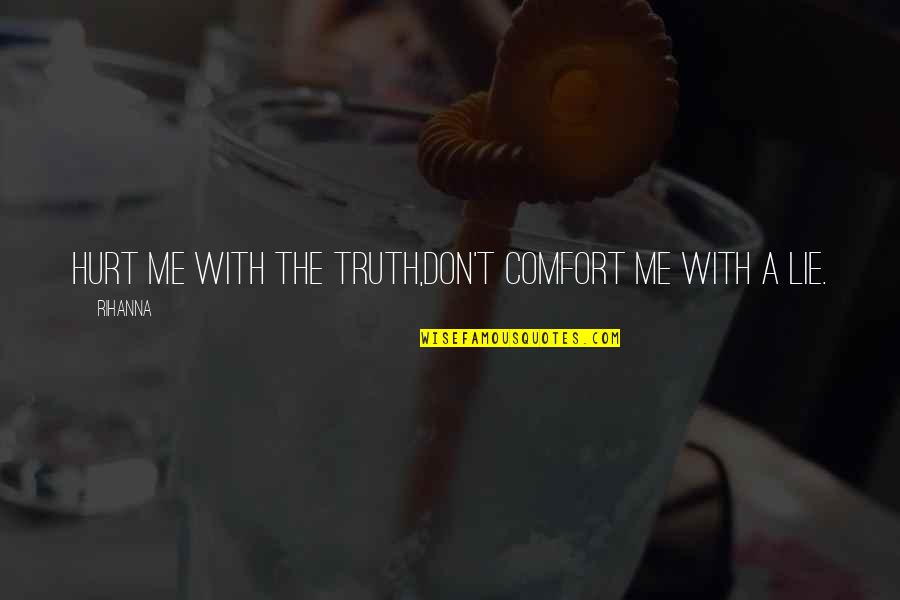 Hurt me with the truth,don't comfort me with a lie. —
Rihanna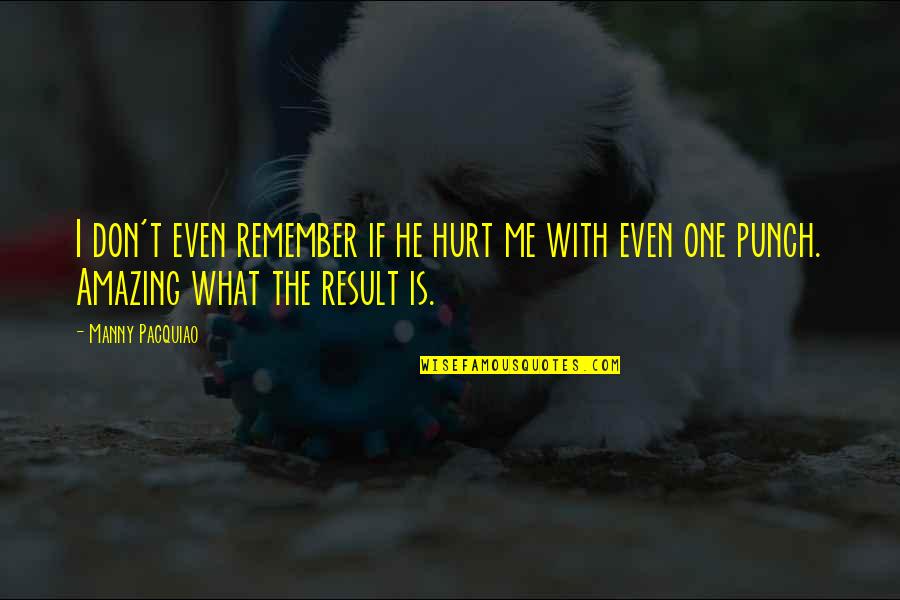 I don't even remember if he hurt me with even one punch. Amazing what the result is. —
Manny Pacquiao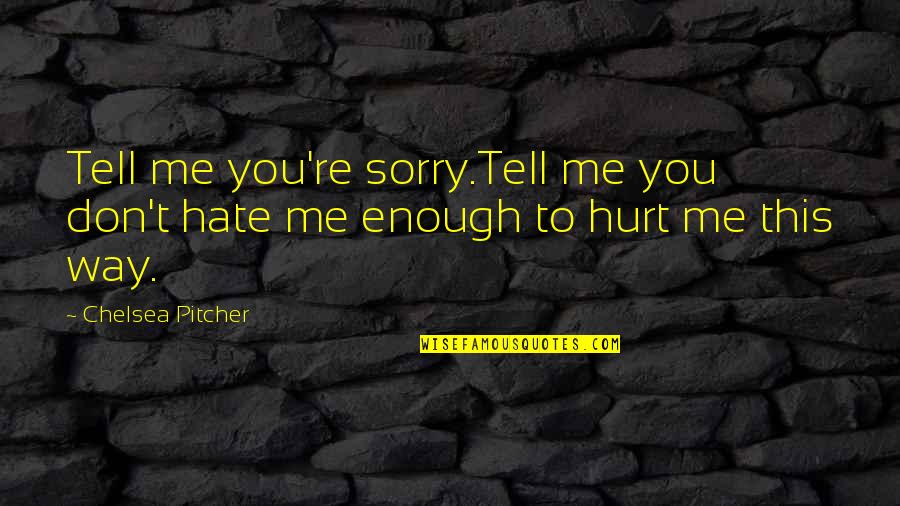 Tell me you're sorry.
Tell me you don't hate me enough to hurt me this way. —
Chelsea Pitcher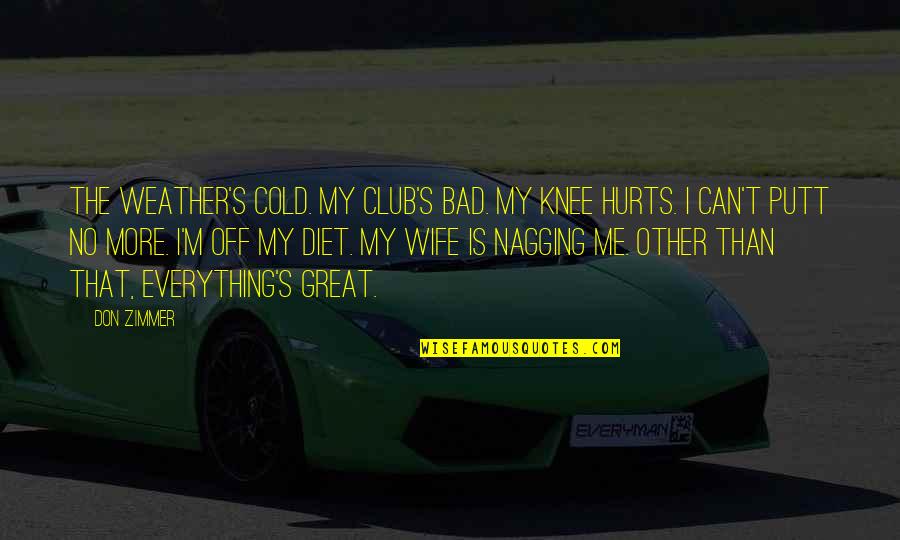 The weather's cold. My club's bad. My knee hurts. I can't putt no more. I'm off my diet. My wife is nagging me. Other than that, everything's great. —
Don Zimmer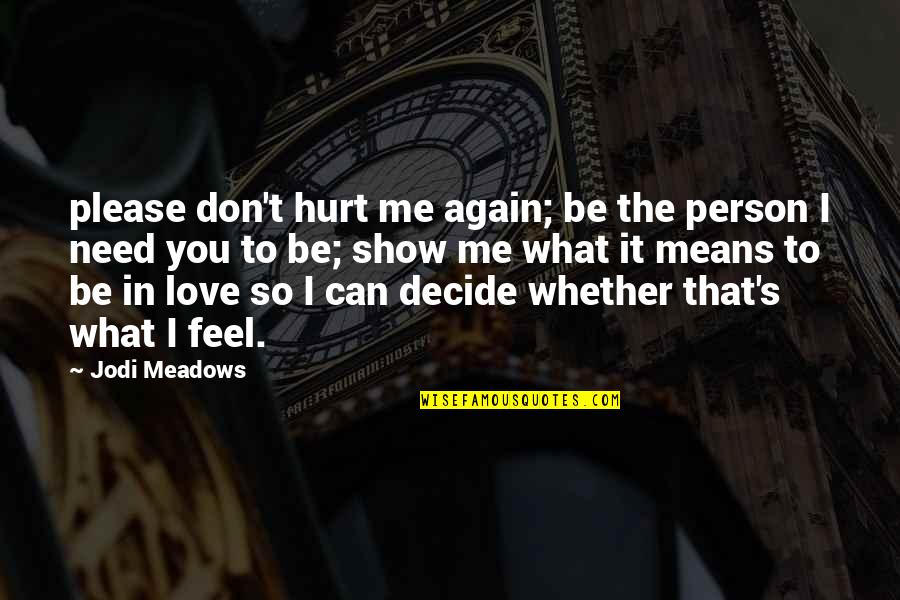 please don't hurt me again; be the person I need you to be; show me what it means to be in love so I can decide whether that's what I feel. —
Jodi Meadows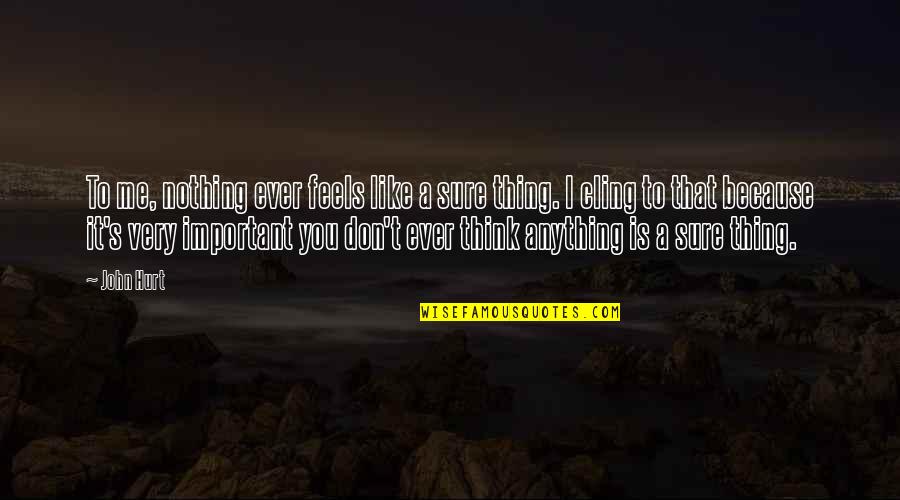 To me, nothing ever feels like a sure thing. I cling to that because it's very important you don't ever think anything is a sure thing. —
John Hurt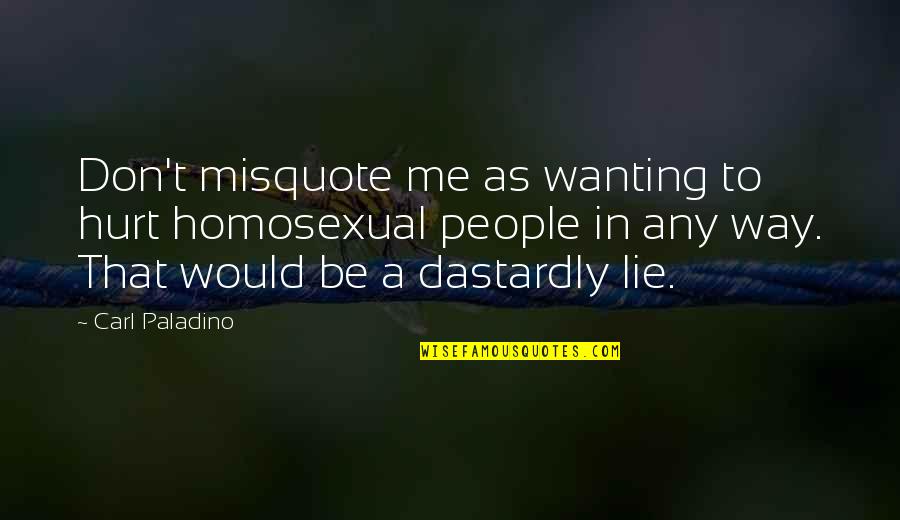 Don't misquote me as wanting to hurt homosexual people in any way. That would be a dastardly lie. —
Carl Paladino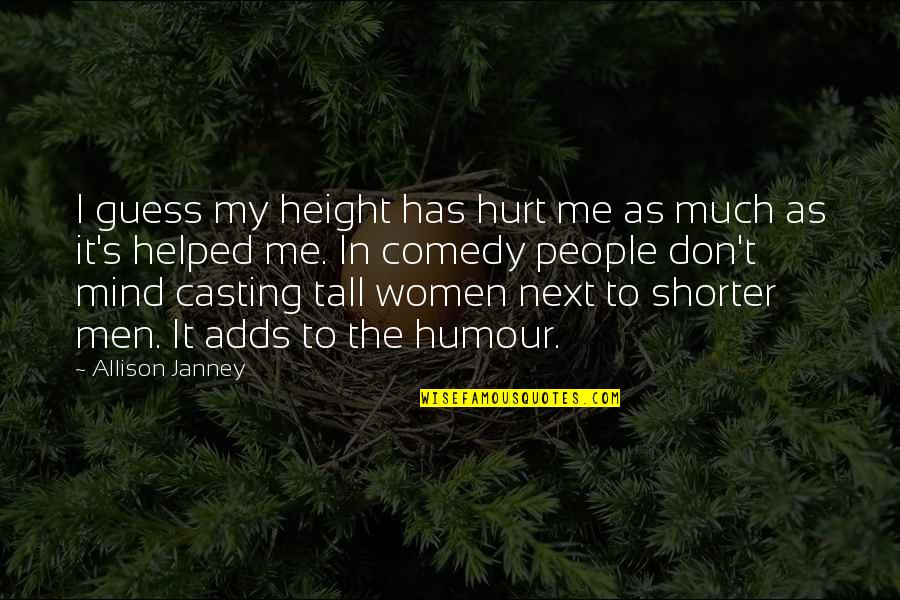 I guess my height has hurt me as much as it's helped me. In comedy people don't mind casting tall women next to shorter men. It adds to the humour. —
Allison Janney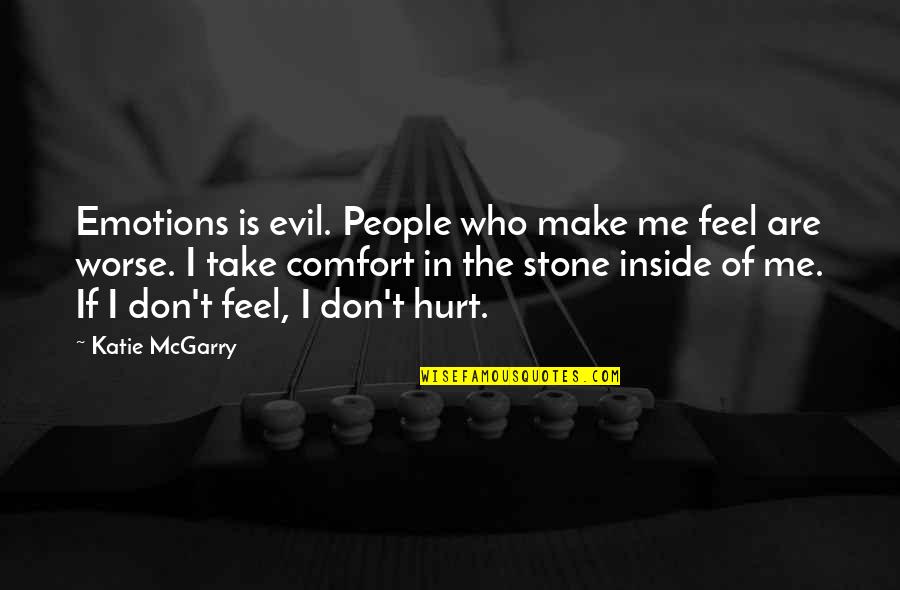 Emotions is evil. People who make me feel are worse. I take comfort in the stone inside of me. If I don't feel, I don't hurt. —
Katie McGarry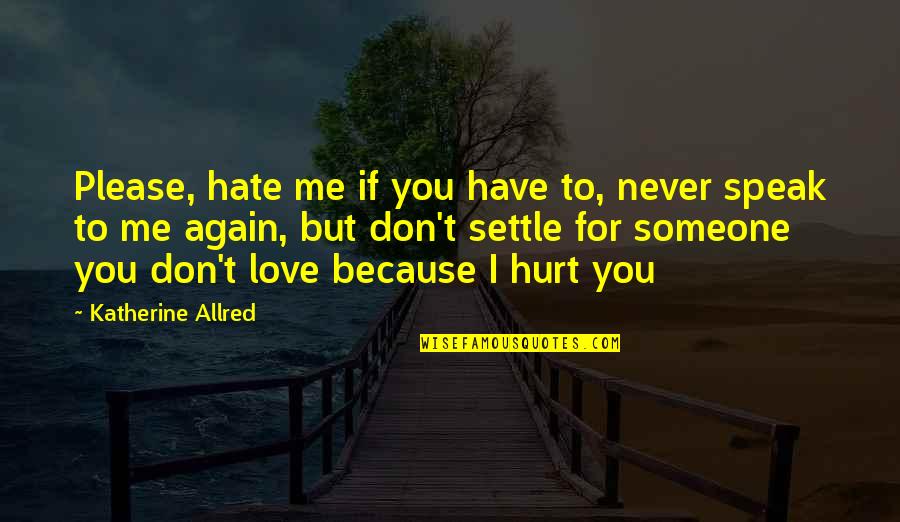 Please, hate me if you have to, never speak to me again, but don't settle for someone you don't love because I hurt you —
Katherine Allred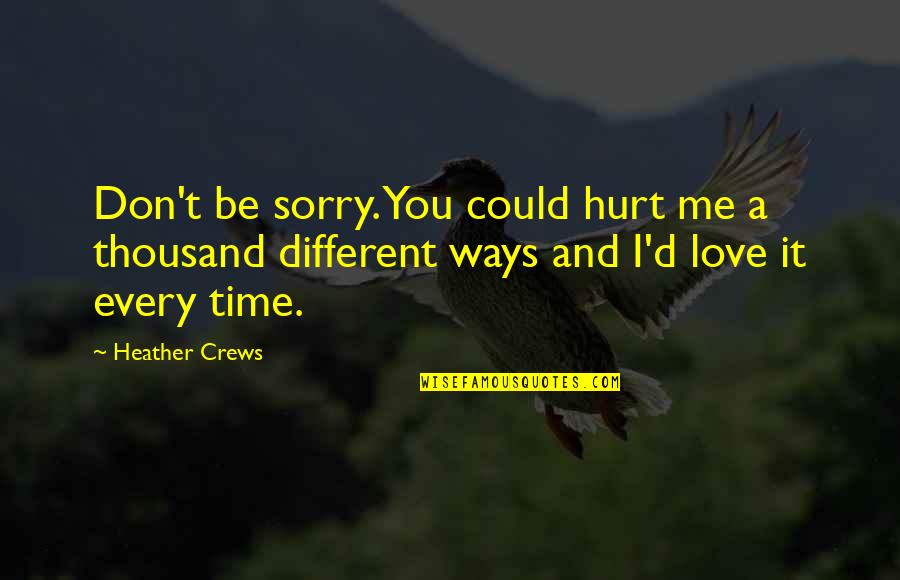 Don't be sorry. You could hurt me a thousand different ways and I'd love it every time. —
Heather Crews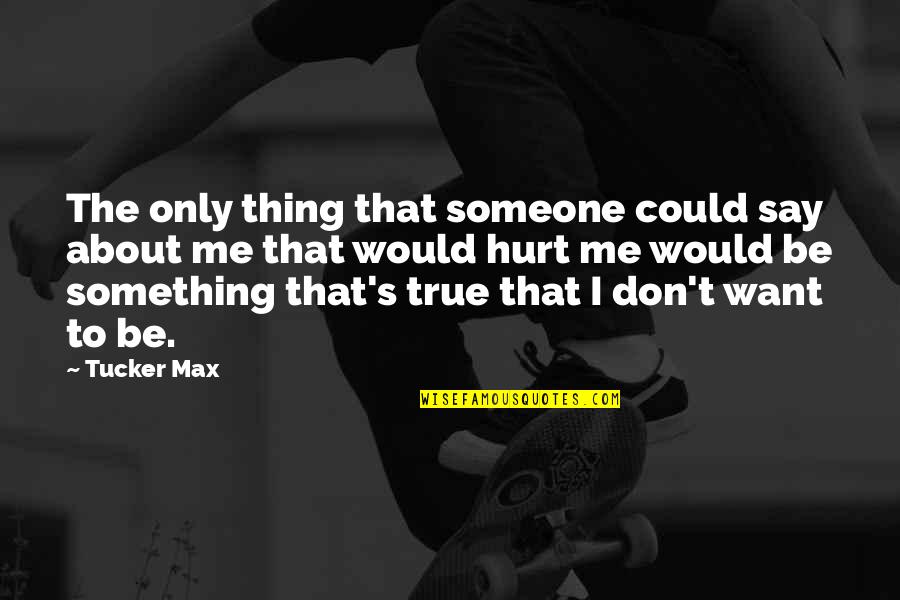 The only thing that someone could say about me that would hurt me would be something that's true that I don't want to be. —
Tucker Max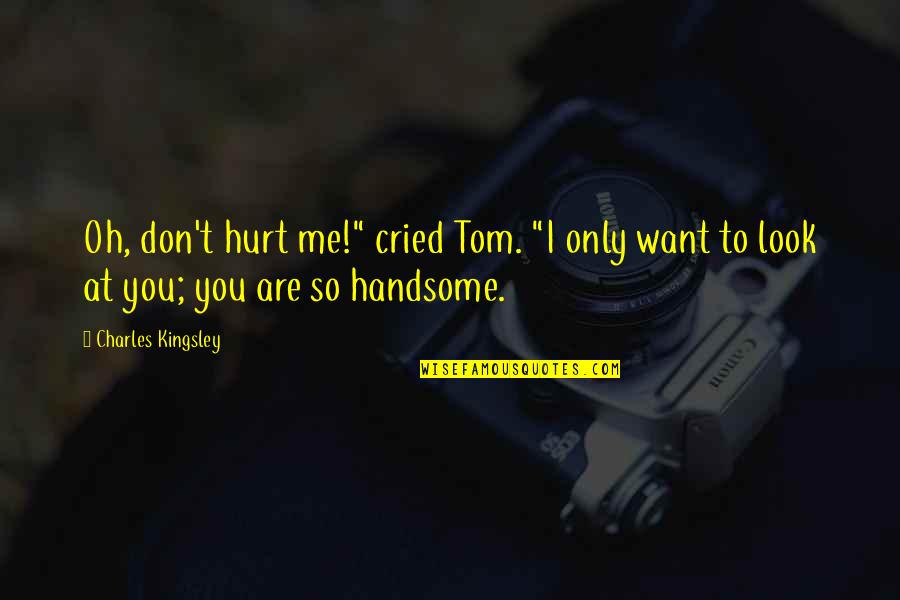 Oh, don't hurt me!" cried Tom. "I only want to look at you; you are so handsome. —
Charles Kingsley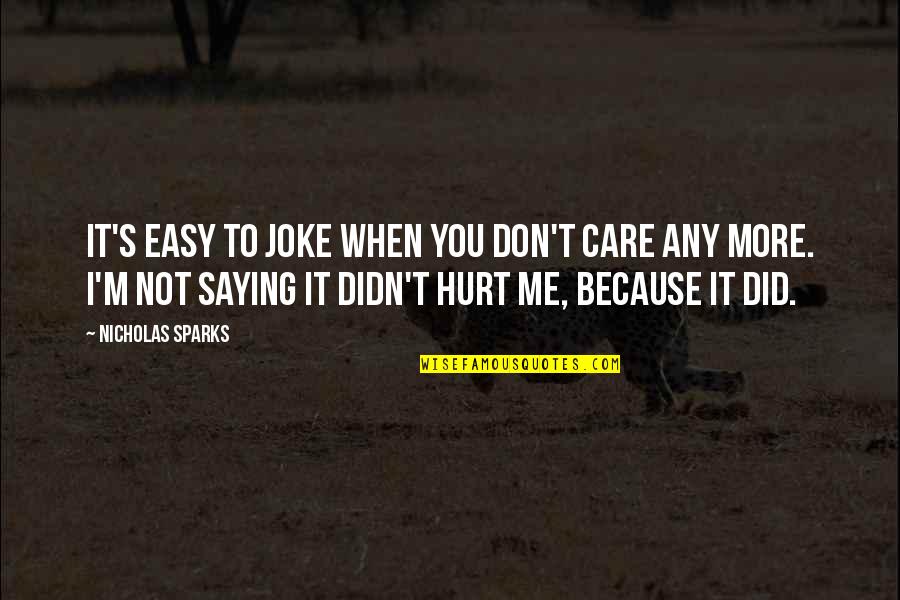 It's easy to joke when you don't care any more. I'm not saying it didn't hurt me, because it did. —
Nicholas Sparks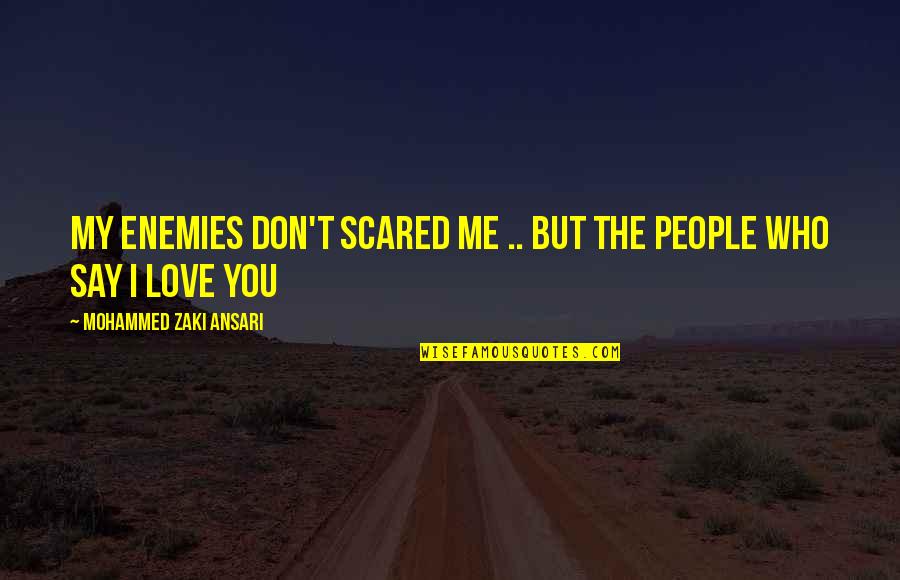 my enemies don't scared me .. but the people who say I love you —
Mohammed Zaki Ansari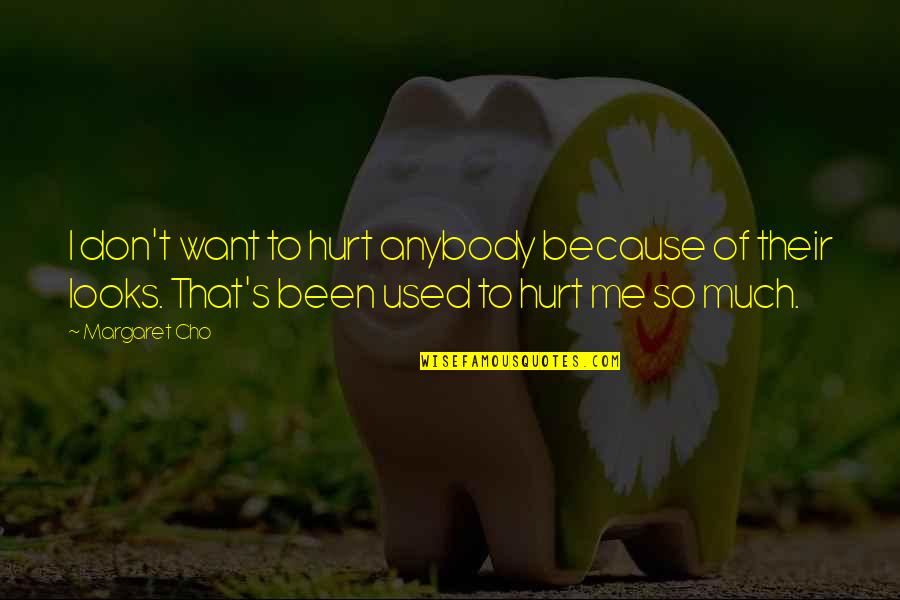 I don't want to hurt anybody because of their looks. That's been used to hurt me so much. —
Margaret Cho