Don't Break My Heart Quotes
Collection of top 33 famous quotes about Don't Break My Heart
Don't Break My Heart Quotes & Sayings
Happy to read and share the best inspirational Don't Break My Heart quotes, sayings and quotations on Wise Famous Quotes.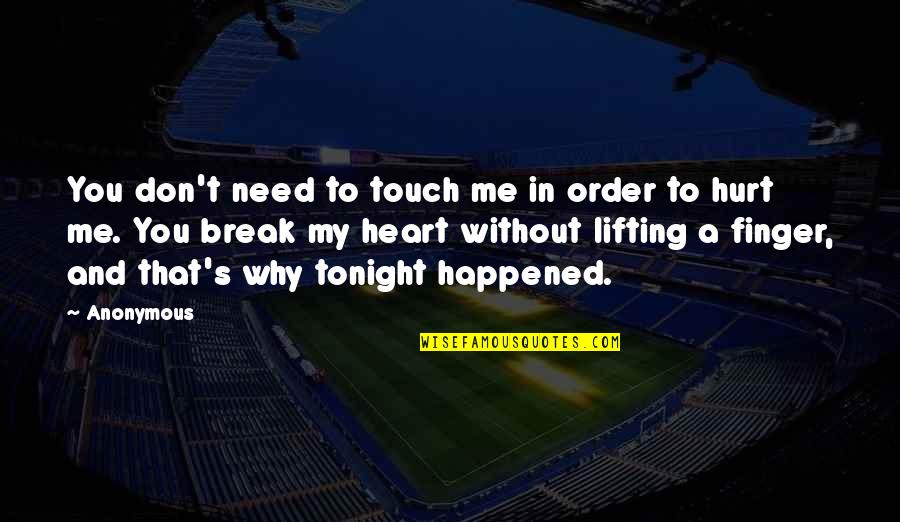 You don't need to touch me in order to hurt me. You break my heart without lifting a finger, and that's why tonight happened.
—
Anonymous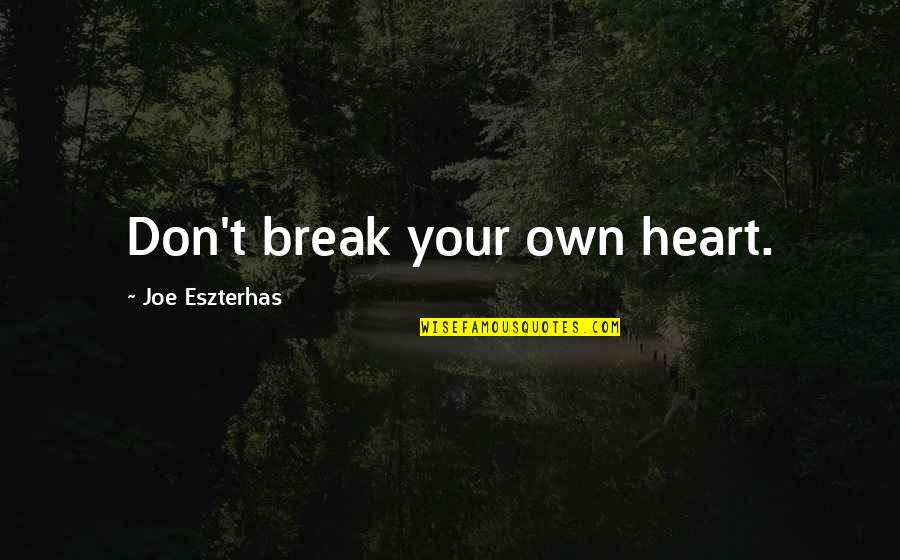 Don't break your own heart.
—
Joe Eszterhas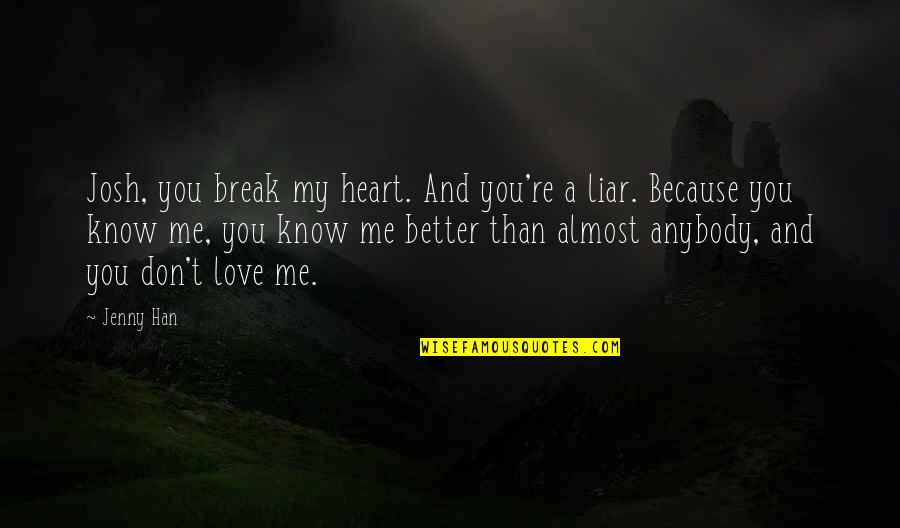 Josh, you break my heart. And you're a liar. Because you know me, you know me better than almost anybody, and you don't love me.
—
Jenny Han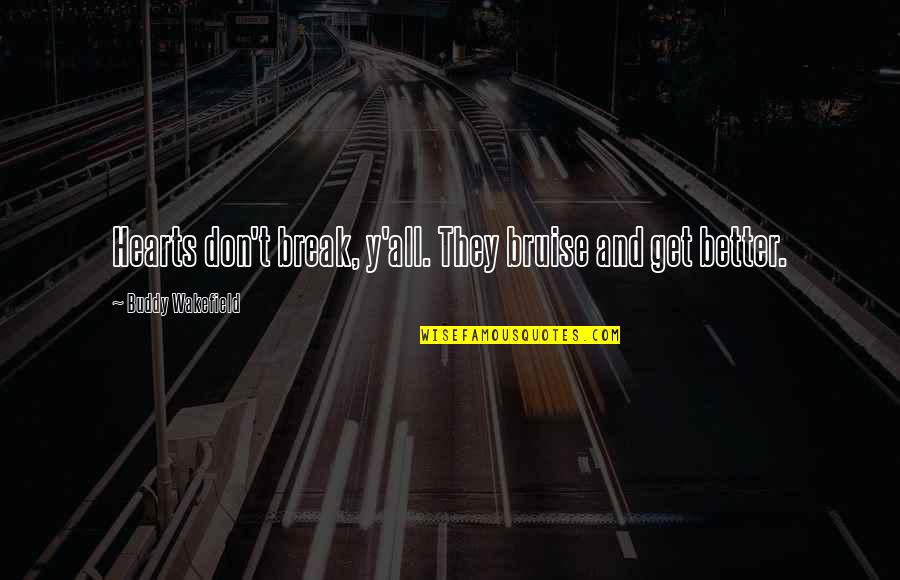 Hearts don't break, y'all. They bruise and get better.
—
Buddy Wakefield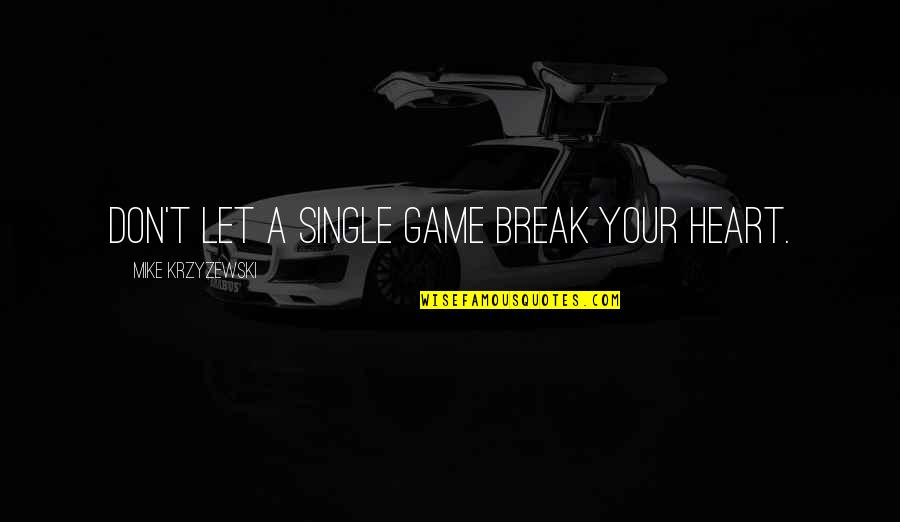 Don't let a single game break your heart.
—
Mike Krzyzewski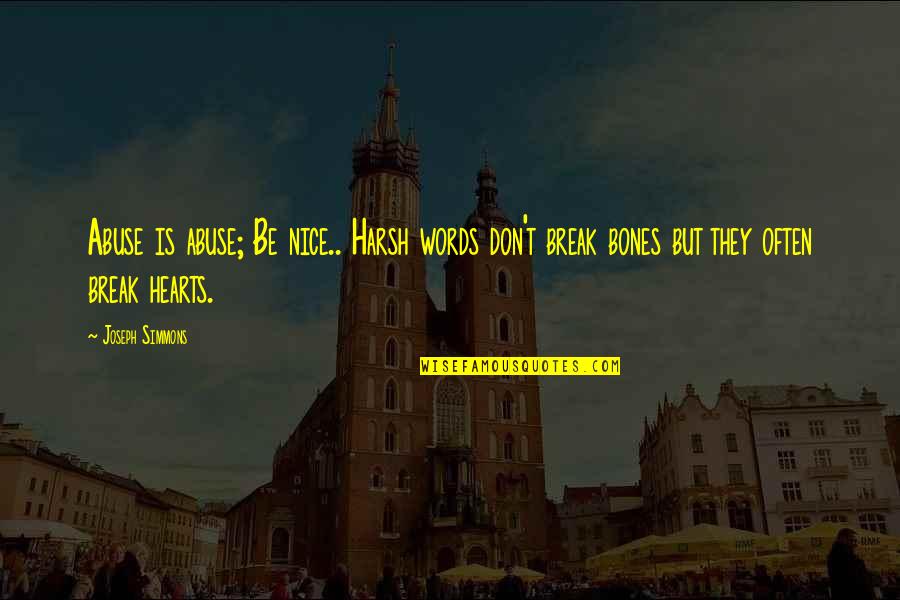 Abuse is abuse; Be nice.. Harsh words don't break bones but they often break hearts.
—
Joseph Simmons
I had a choice: Follow my heart or don't break his. I think in the end I broke a bit of both our hearts. —
Sophie Kinsella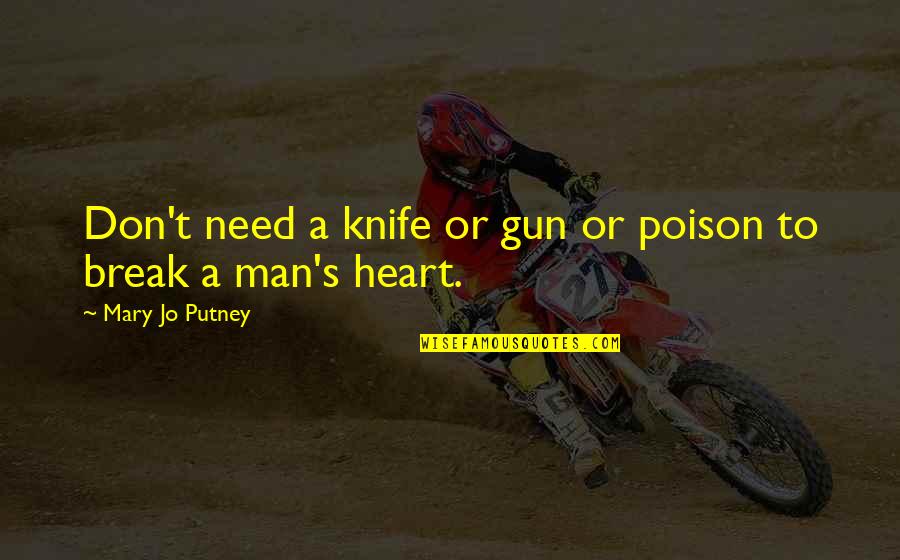 Don't need a knife or gun or poison to break a man's heart. —
Mary Jo Putney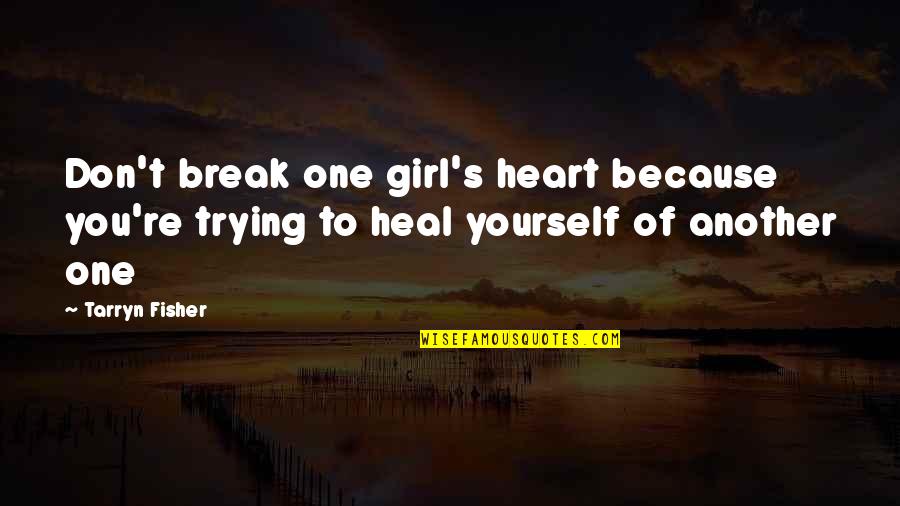 Don't break one girl's heart because you're trying to heal yourself of another one —
Tarryn Fisher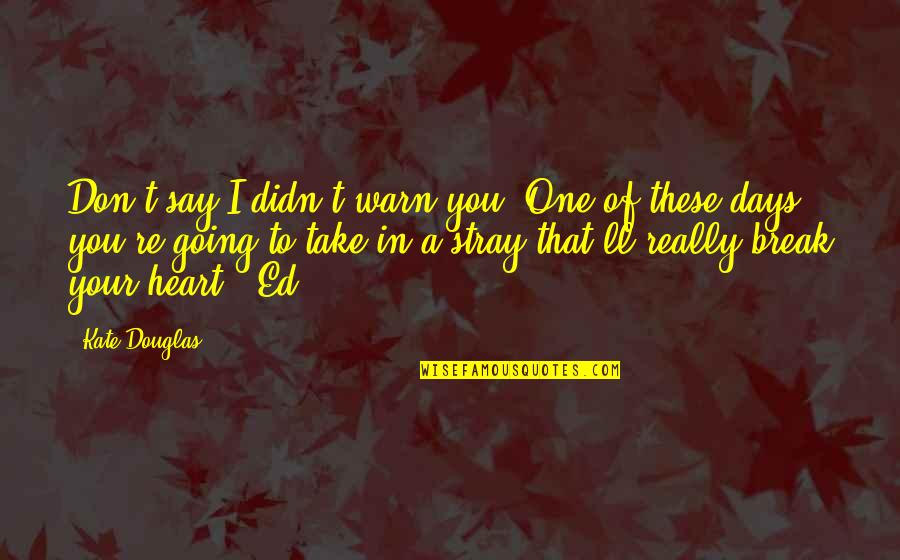 Don't say I didn't warn you. One of these days you're going to take in a stray that'll really break your heart."
~Ed —
Kate Douglas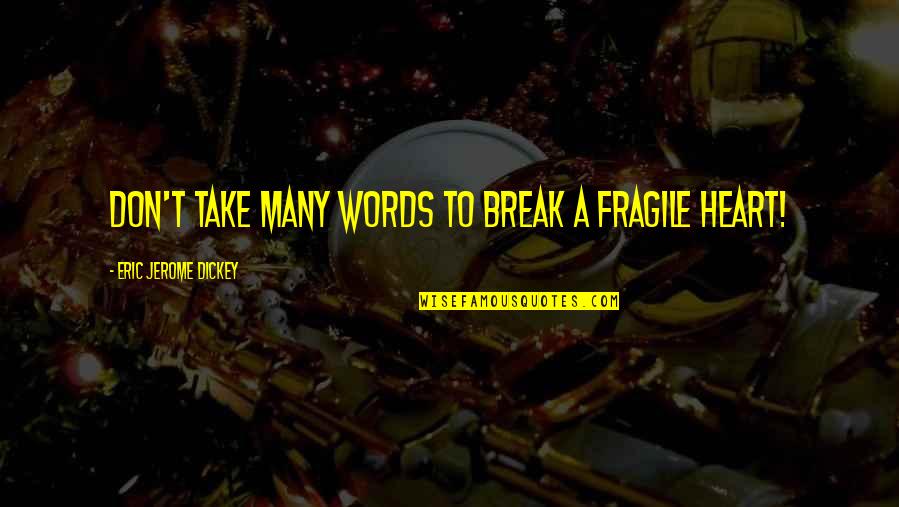 don't take many words to break a fragile heart! —
Eric Jerome Dickey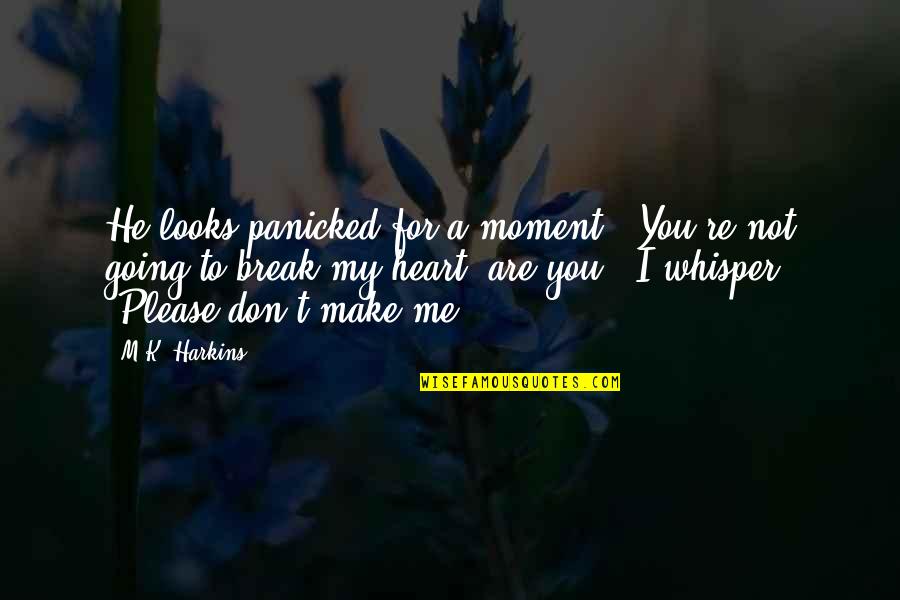 He looks panicked for a moment. "You're not going to break my heart, are you?" I whisper, "Please don't make me. —
M.K. Harkins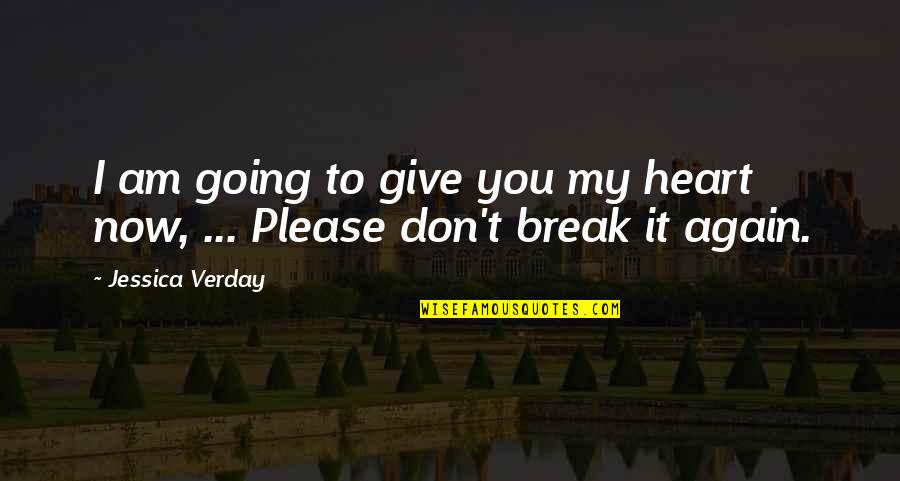 I am going to give you my heart now, ... Please don't break it again. —
Jessica Verday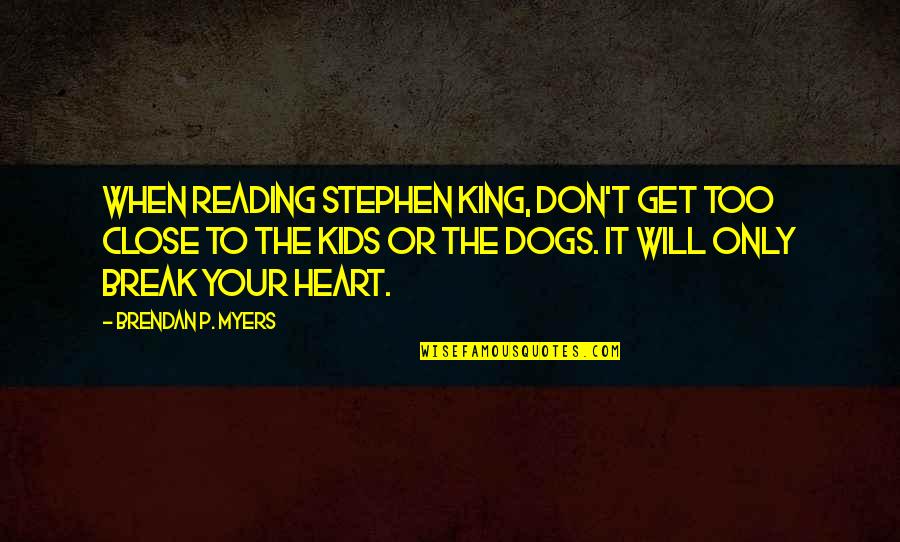 When reading Stephen King, don't get too close to the kids or the dogs. It will only break your heart. —
Brendan P. Myers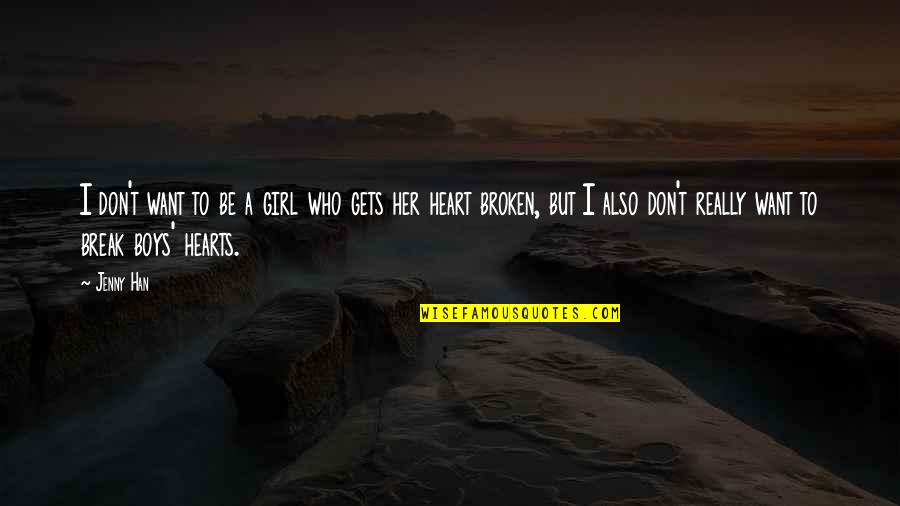 I don't want to be a girl who gets her heart broken, but I also don't really want to break boys' hearts. —
Jenny Han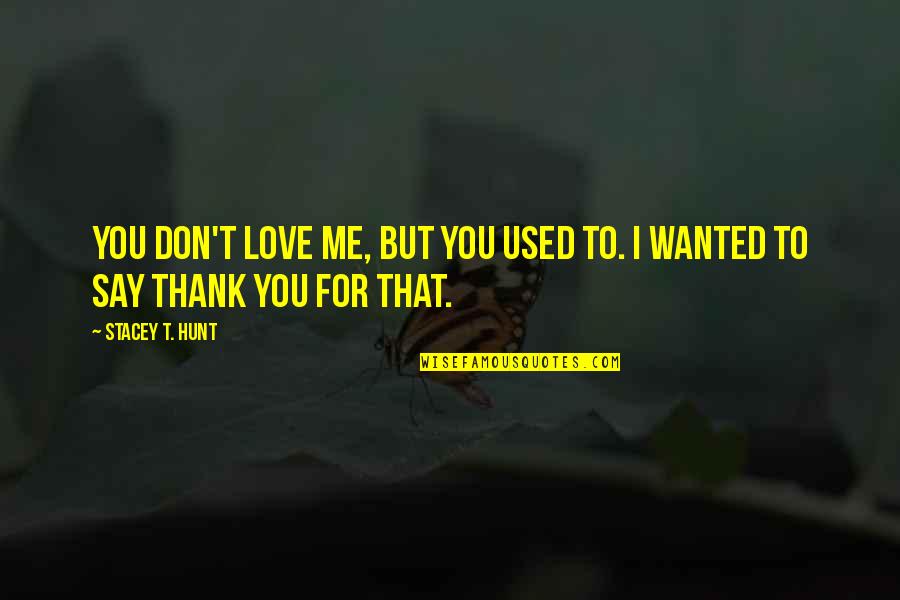 You don't love me, but you used to. I wanted to say thank you for that. —
Stacey T. Hunt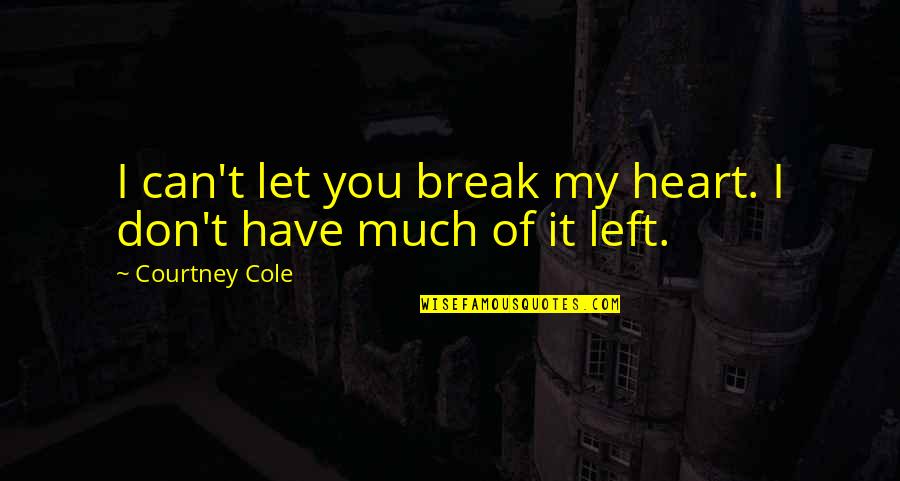 I can't let you break my heart. I don't have much of it left. —
Courtney Cole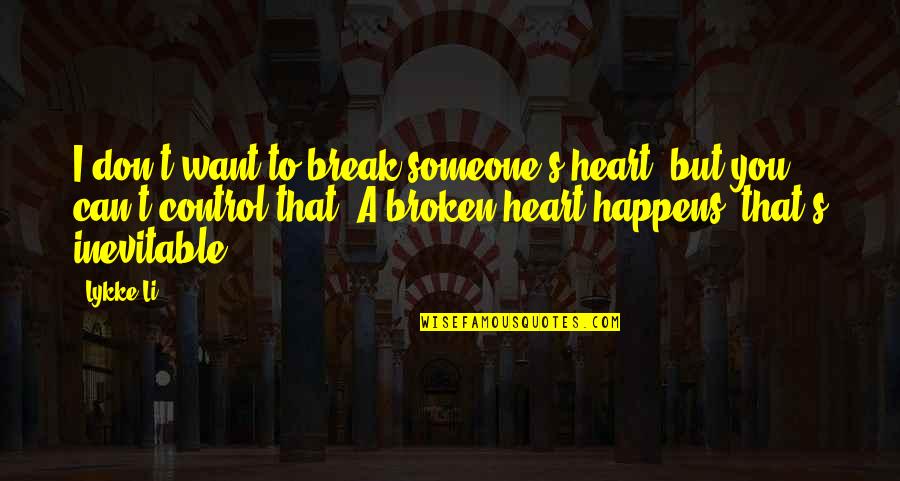 I don't want to break someone's heart, but you can't control that. A broken heart happens; that's inevitable. —
Lykke Li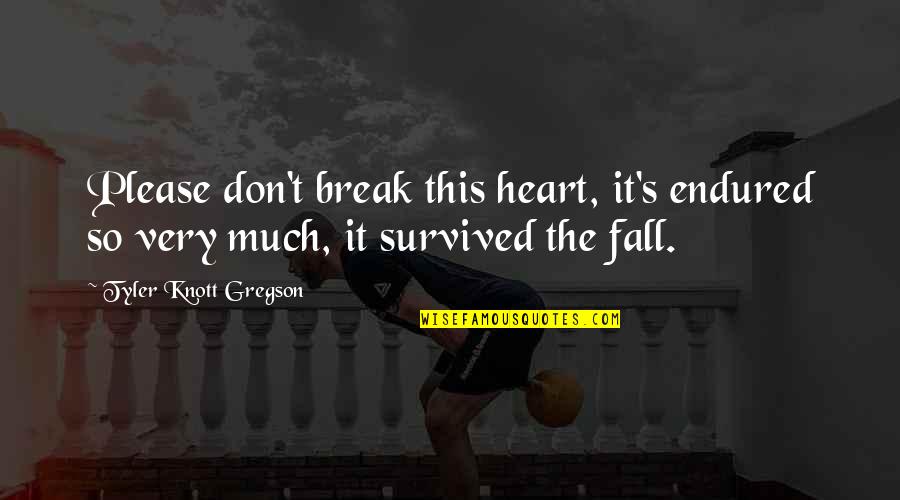 Please don't break this heart, it's endured so very much, it survived the fall. —
Tyler Knott Gregson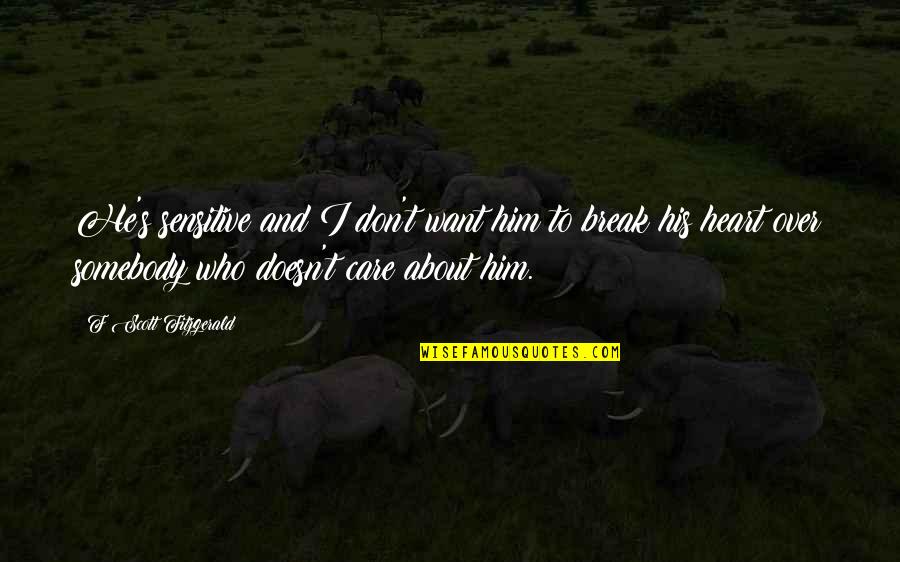 He's sensitive and I don't want him to break his heart over somebody who doesn't care about him. —
F Scott Fitzgerald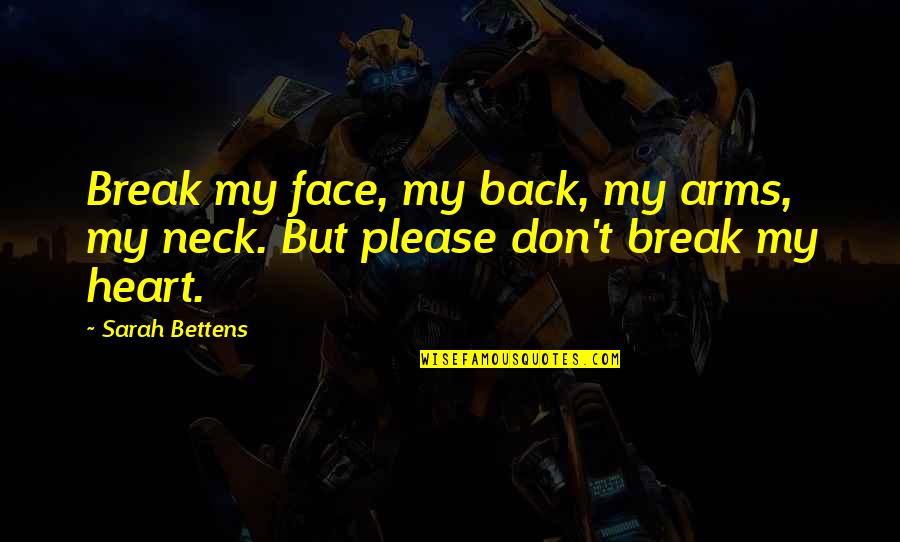 Break my face, my back, my arms, my neck. But please
don't break my heart
. —
Sarah Bettens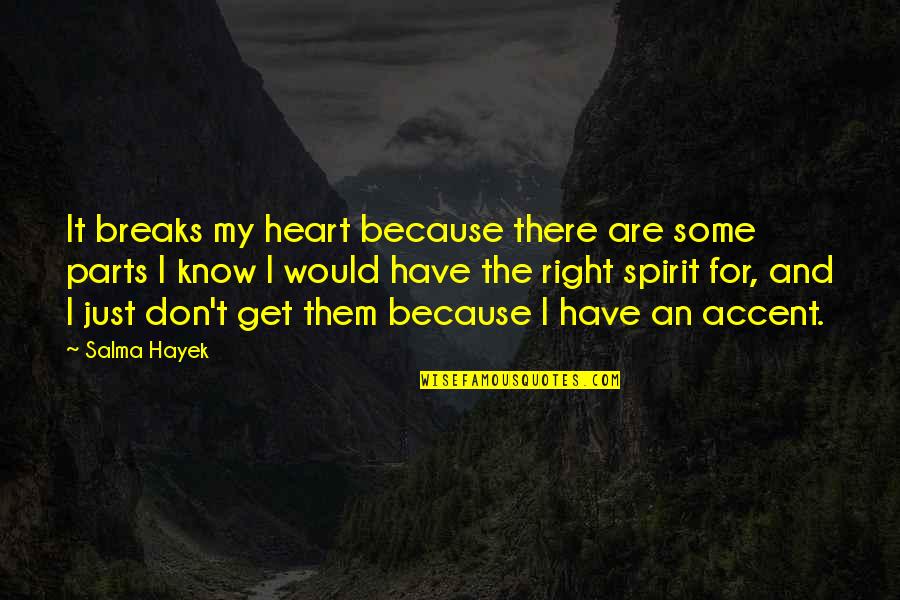 It breaks my heart because there are some parts I know I would have the right spirit for, and I just don't get them because I have an accent. —
Salma Hayek
Rachel snatched her hand back. Sorry, I forgot the rules. Everything's a joke until it's not, and words don't mean anything until you want them to. —
Kit Rocha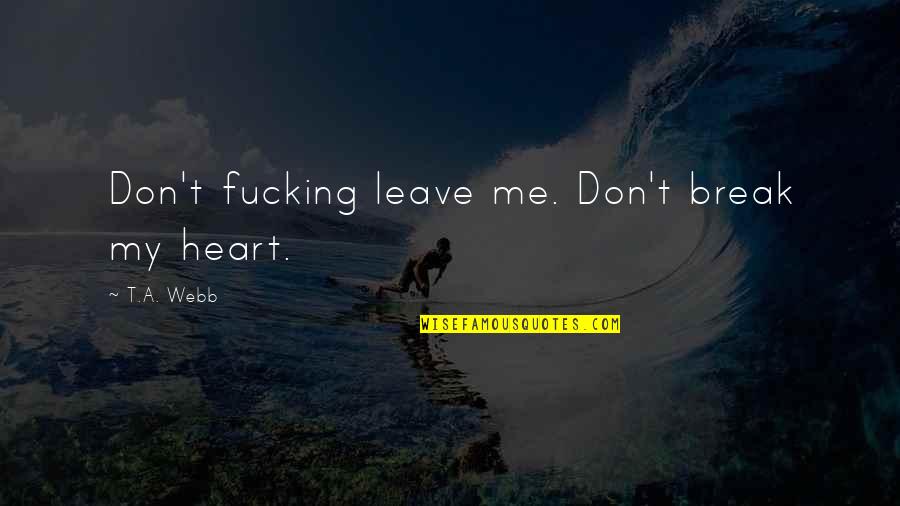 Don't fucking leave me.
Don't break my heart
. —
T.A. Webb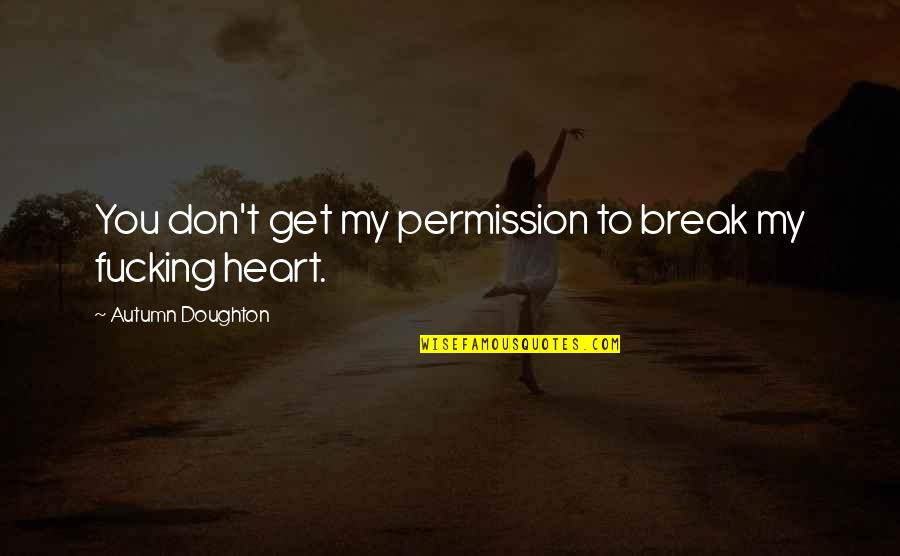 You don't get my permission to break my fucking heart. —
Autumn Doughton
Whatever you do, don't break my brother's heart. You are his world. And if you leave it, it will destroy him. —
Jennifer L. Armentrout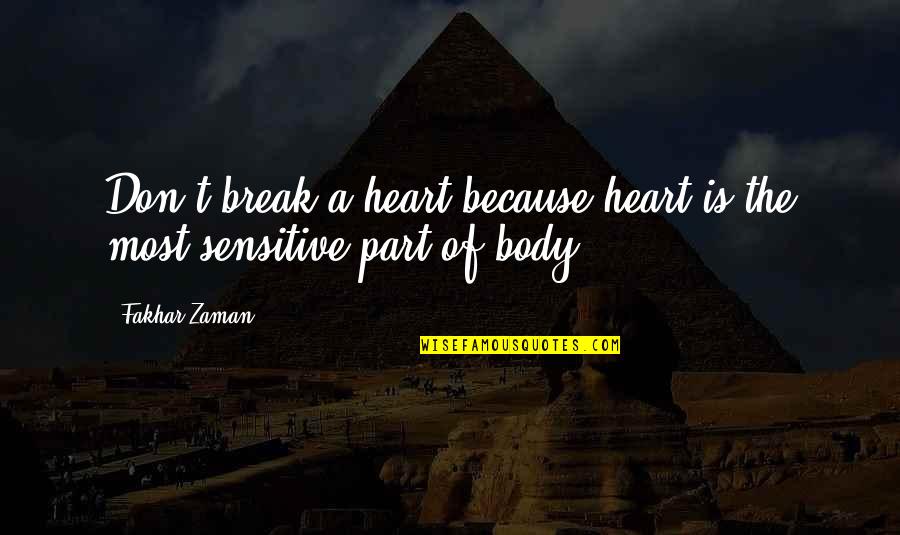 Don't break a heart because heart is the most sensitive part of body —
Fakhar Zaman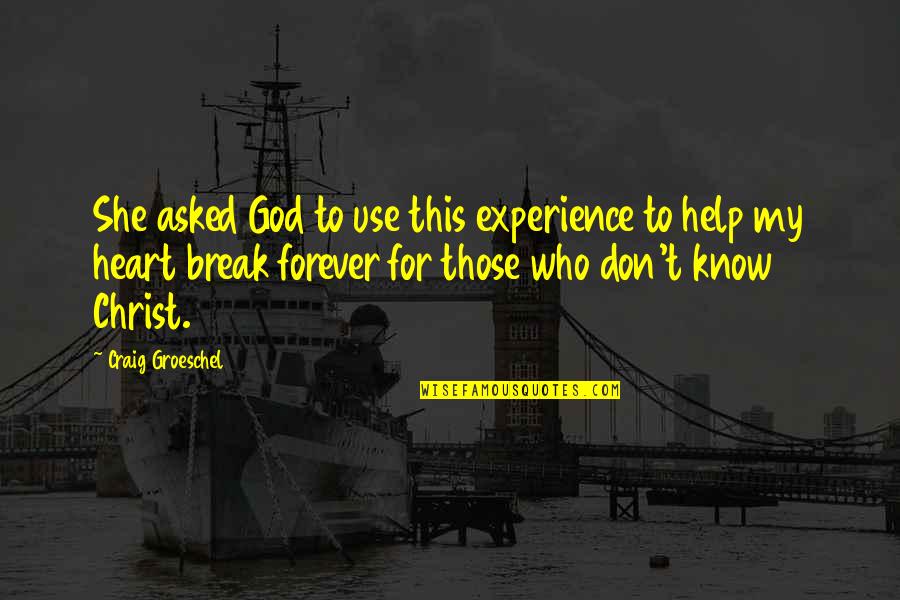 She asked God to use this experience to help my heart break forever for those who don't know Christ. —
Craig Groeschel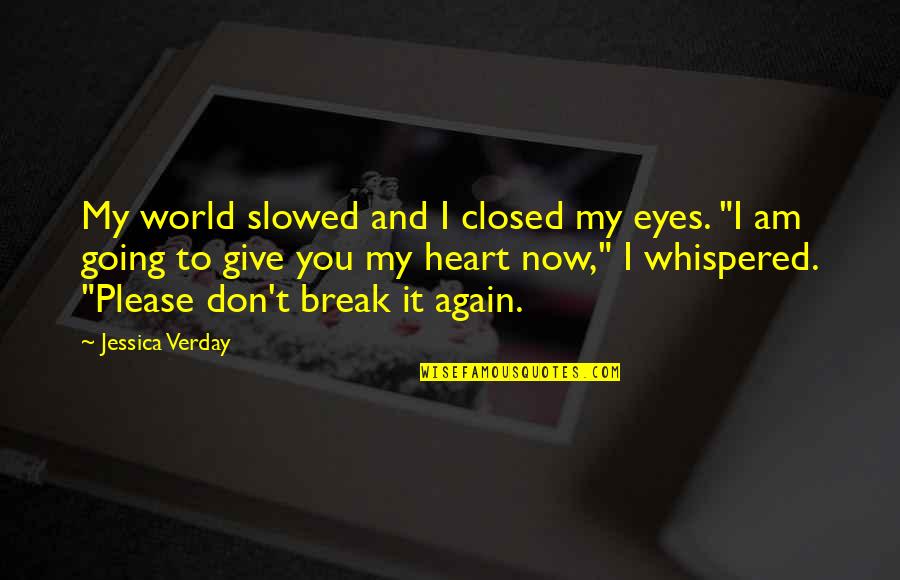 My world slowed and I closed my eyes. "I am going to give you my heart now," I whispered. "Please don't break it again. —
Jessica Verday