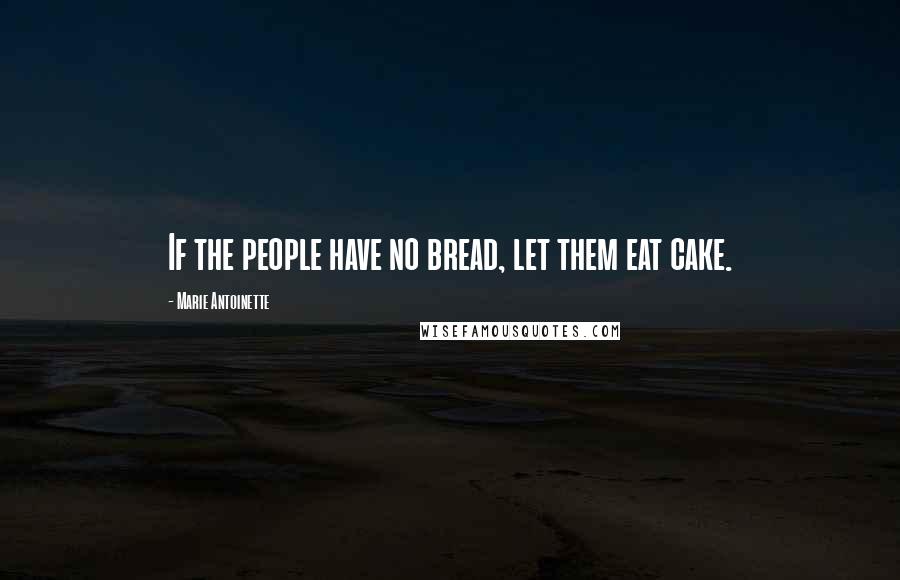 If the people have no bread, let them eat cake.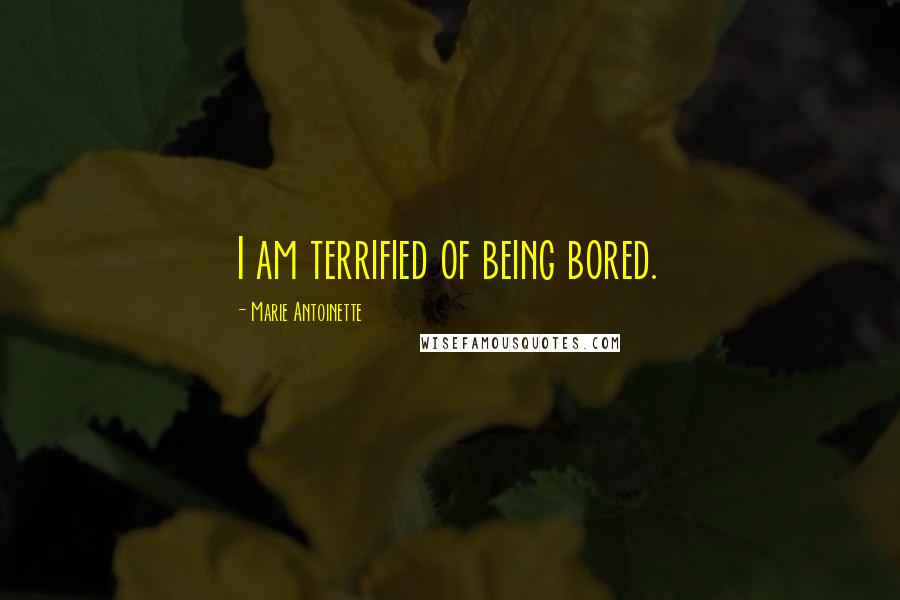 I am terrified of being bored.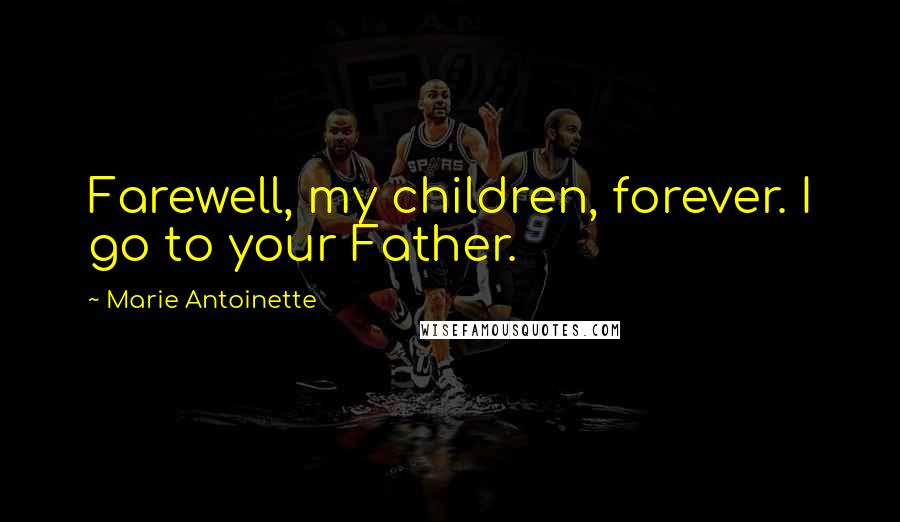 Farewell, my children, forever. I go to your Father.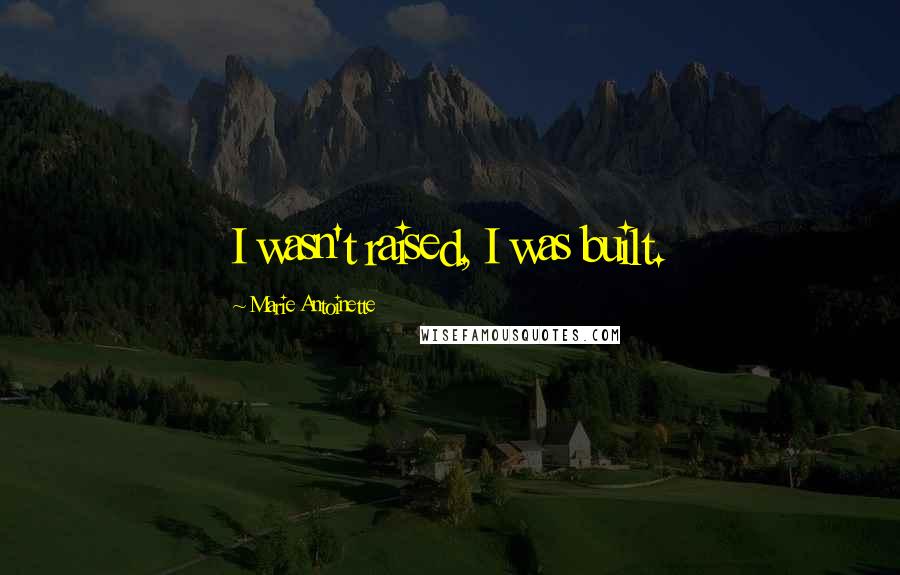 I wasn't raised, I was built.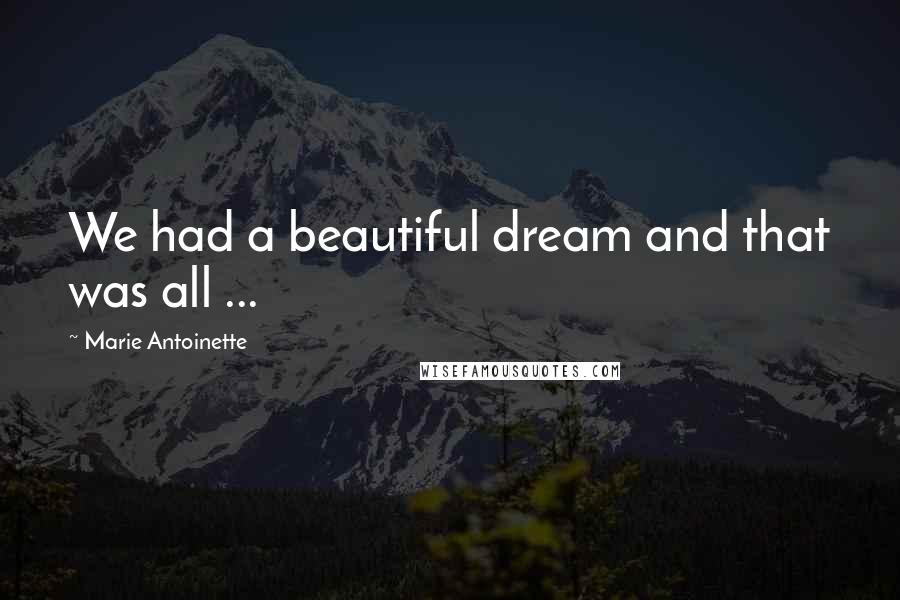 We had a beautiful dream and that was all ...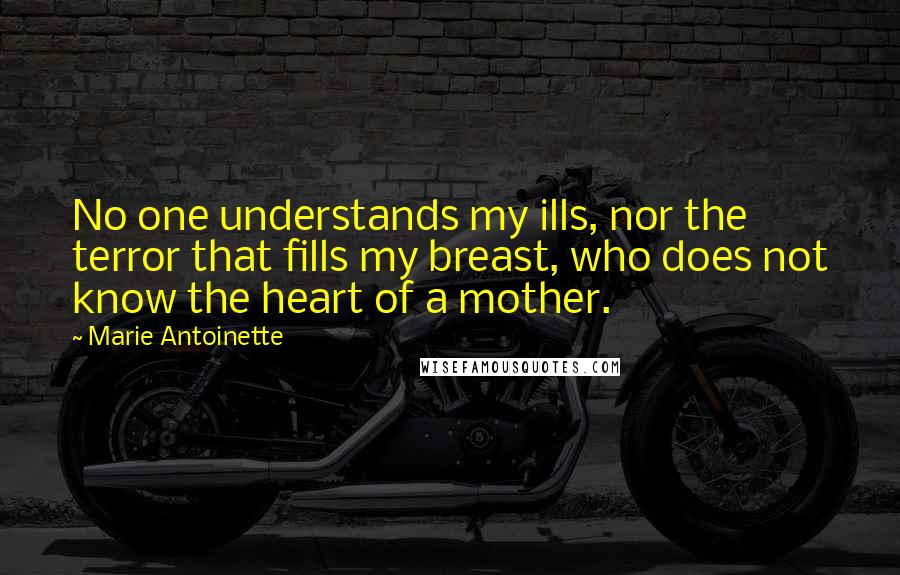 No one understands my ills, nor the terror that fills my breast, who does not know the heart of a mother.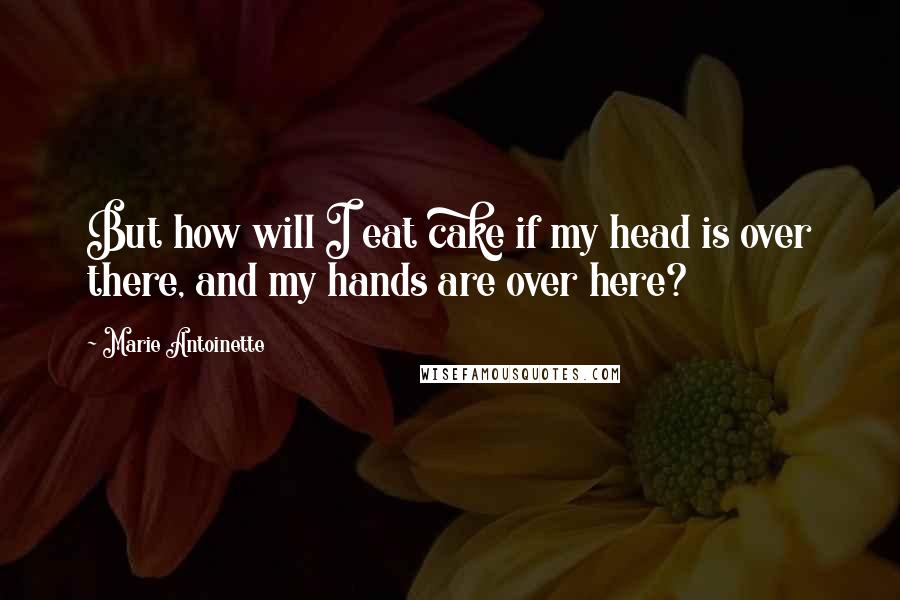 But how will I eat cake if my head is over there, and my hands are over here?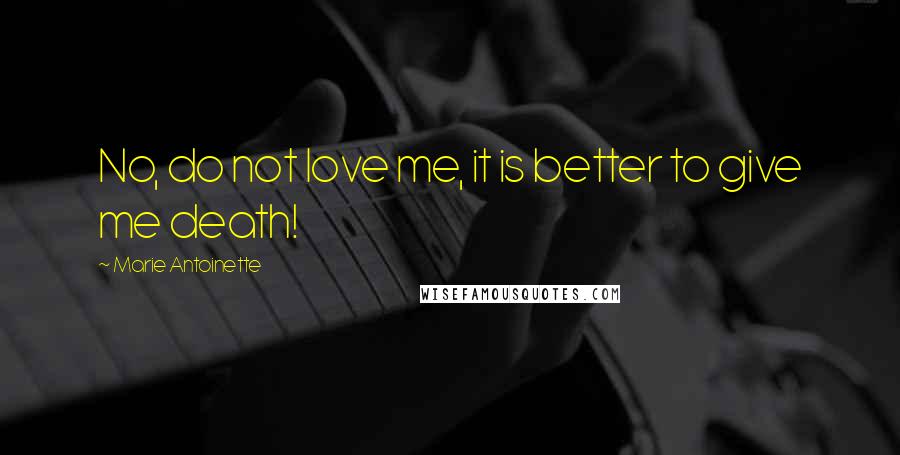 No, do not love me, it is better to give me death!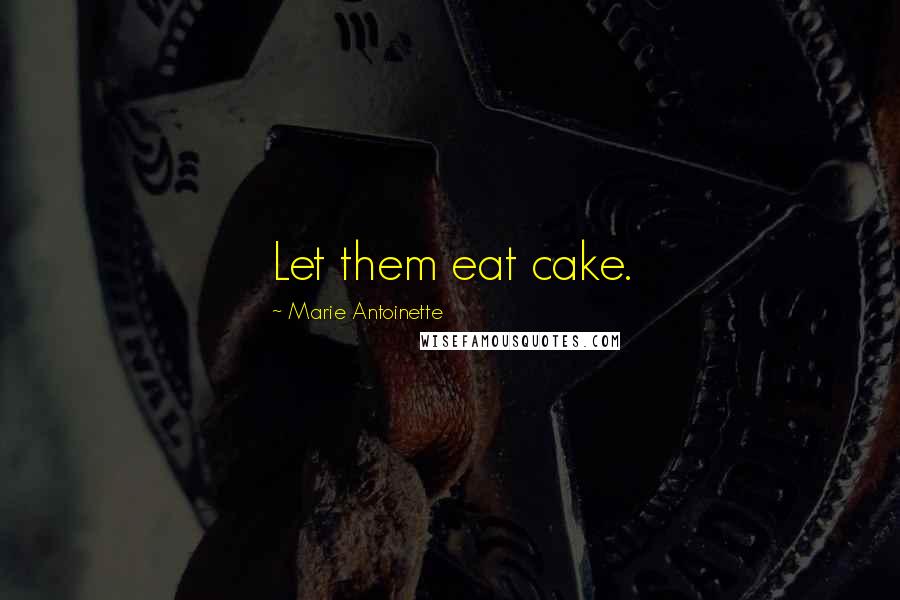 Let them eat cake.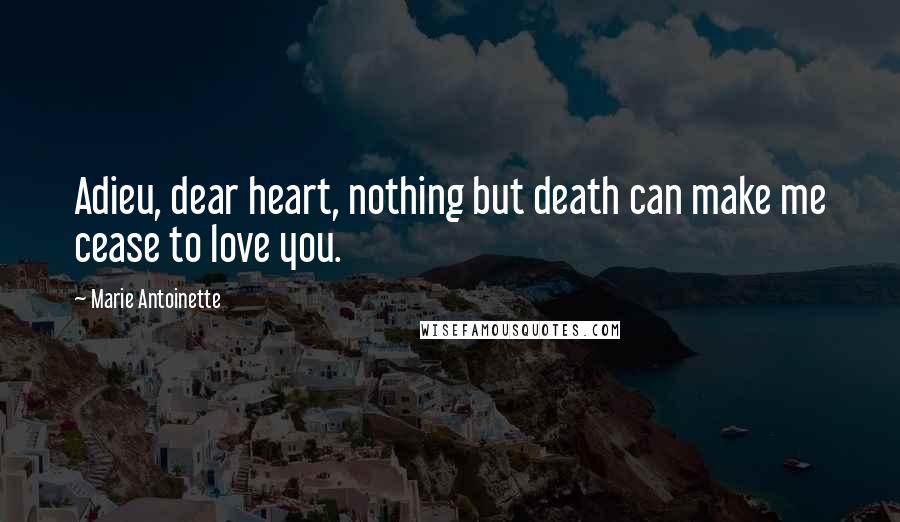 Adieu, dear heart, nothing but death can make me cease to love you.
I trust we shall never be reduced to the painful extremity of seeking the aid of Mirabeau.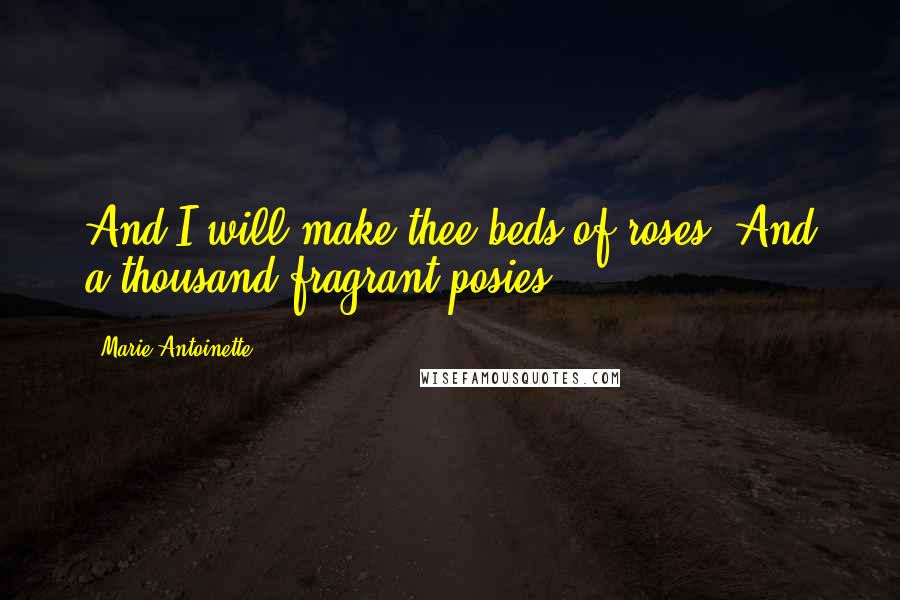 And I will make thee beds of roses, And a thousand fragrant posies.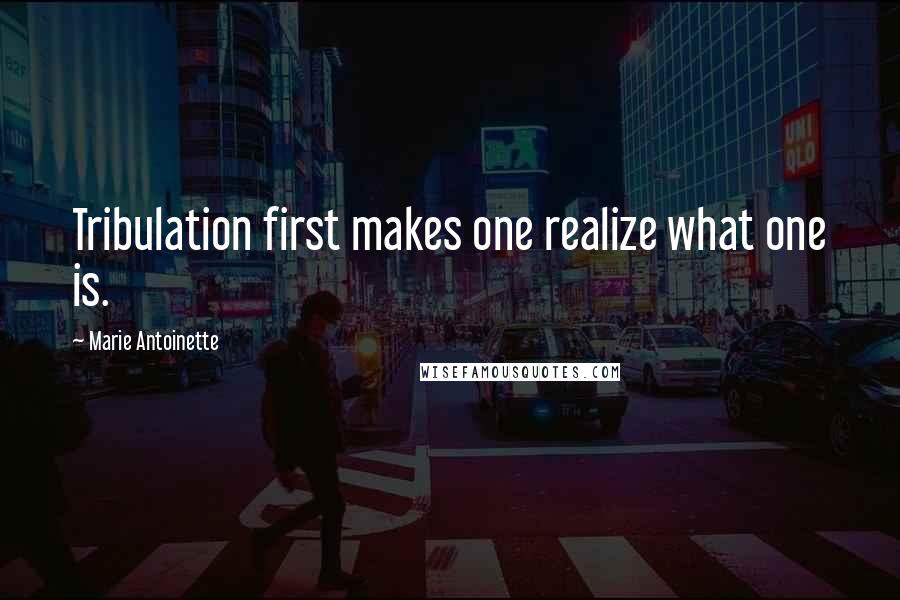 Tribulation first makes one realize what one is.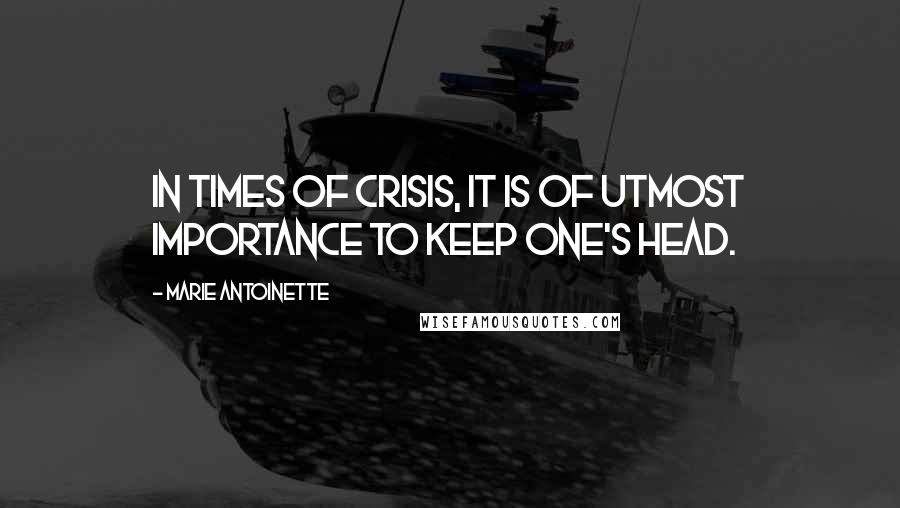 In times of crisis, it is of utmost importance to keep one's head.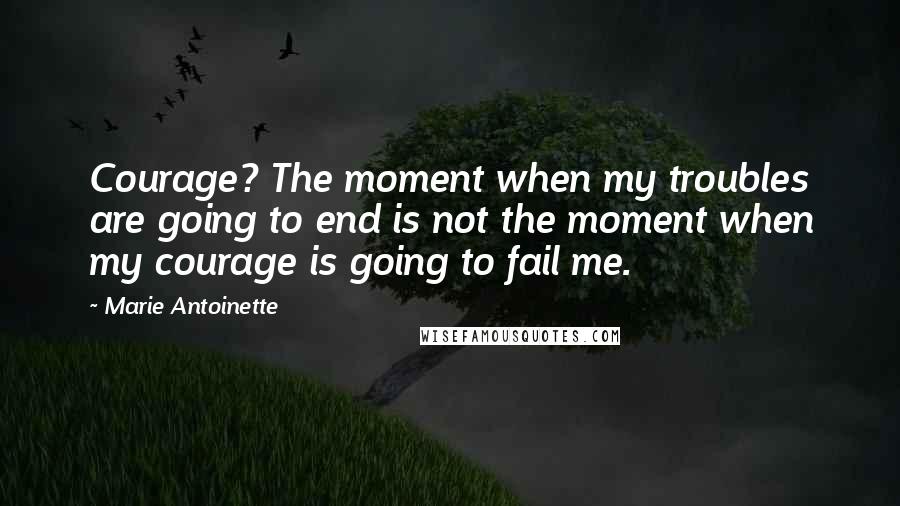 Courage? The moment when my troubles are going to end is not the moment when my courage is going to fail me.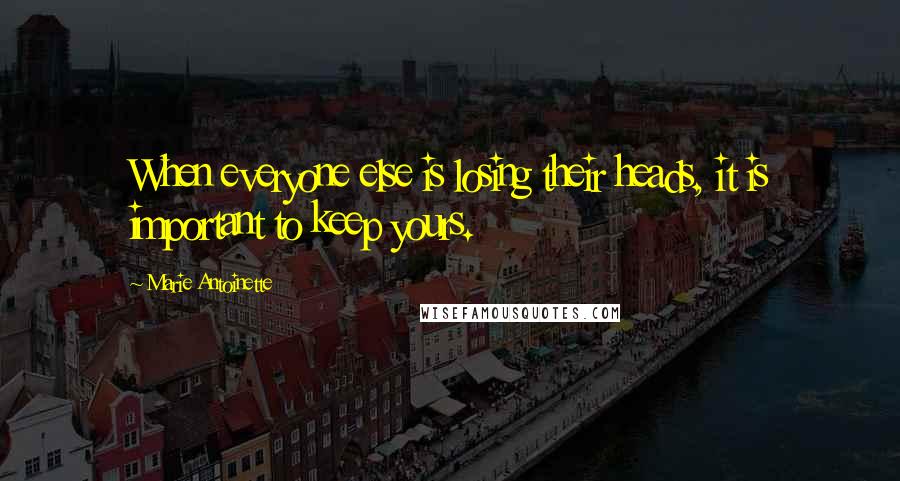 When everyone else is losing their heads, it is important to keep yours.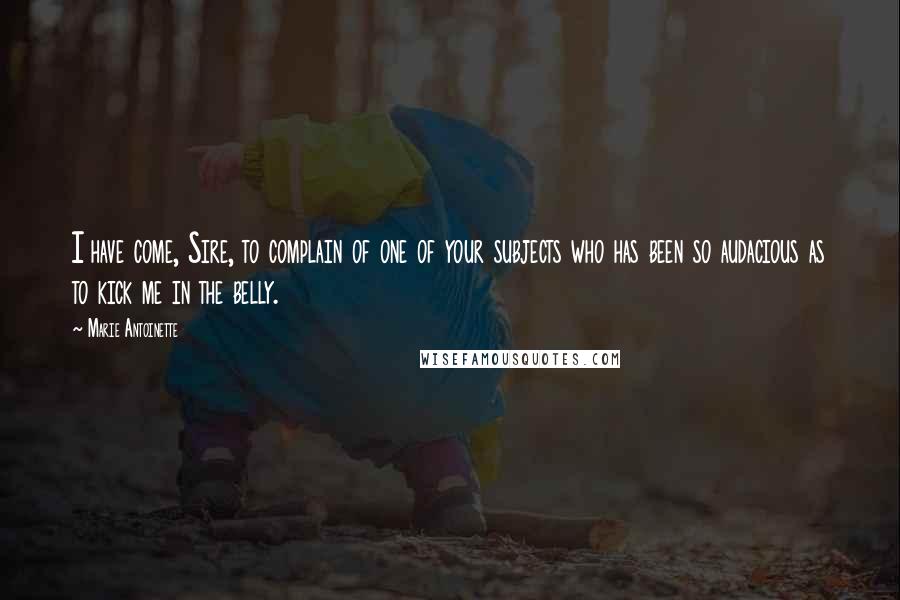 I have come, Sire, to complain of one of your subjects who has been so audacious as to kick me in the belly.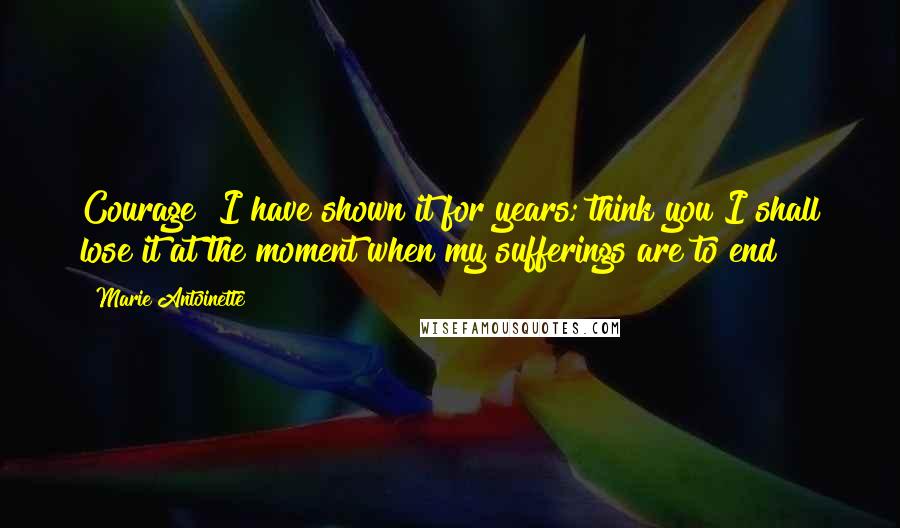 Courage! I have shown it for years; think you I shall lose it at the moment when my sufferings are to end?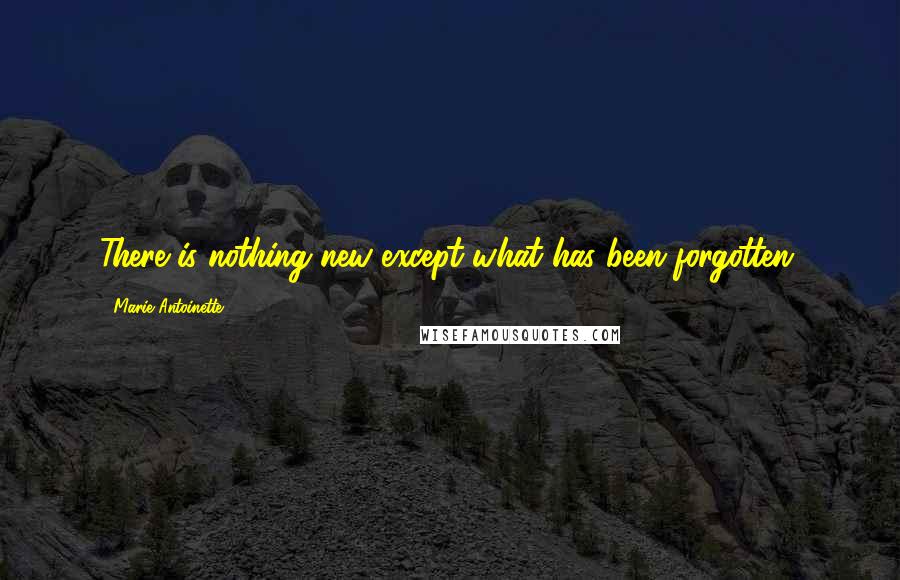 There is nothing new except what has been forgotten.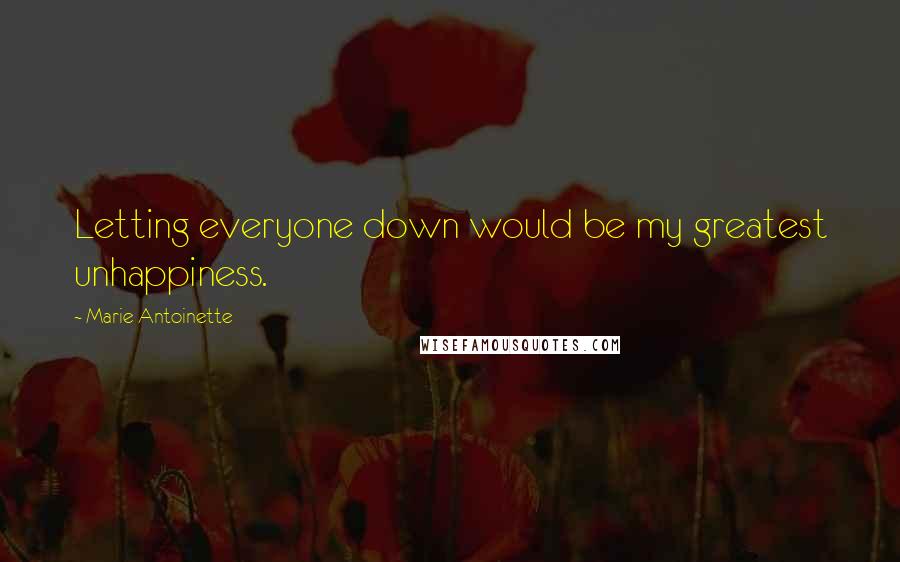 Letting everyone down would be my greatest unhappiness.