Don Beg Quotes
Collection of top 29 famous quotes about Don Beg
Don Beg Quotes & Sayings
Happy to read and share the best inspirational Don Beg quotes, sayings and quotations on Wise Famous Quotes.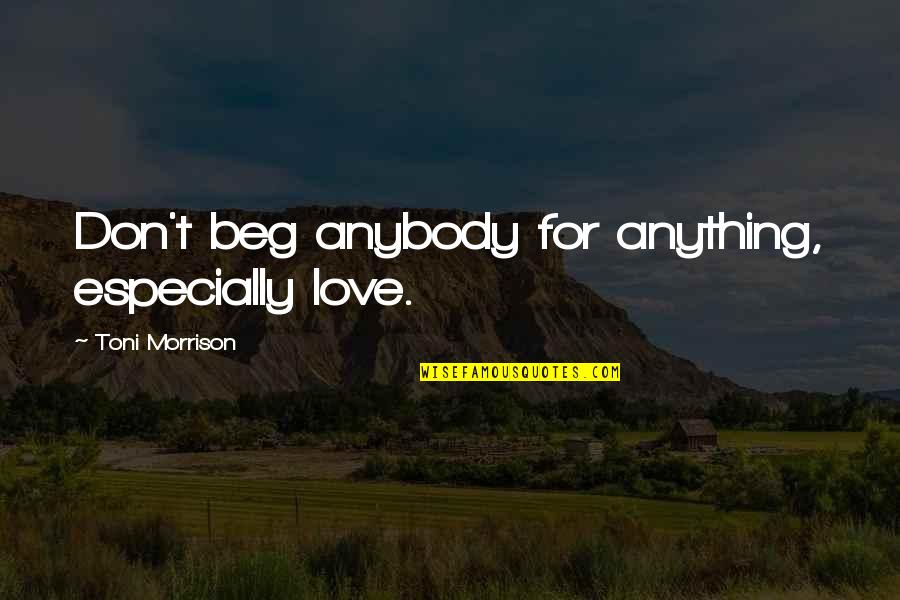 Don't beg anybody for anything, especially love.
—
Toni Morrison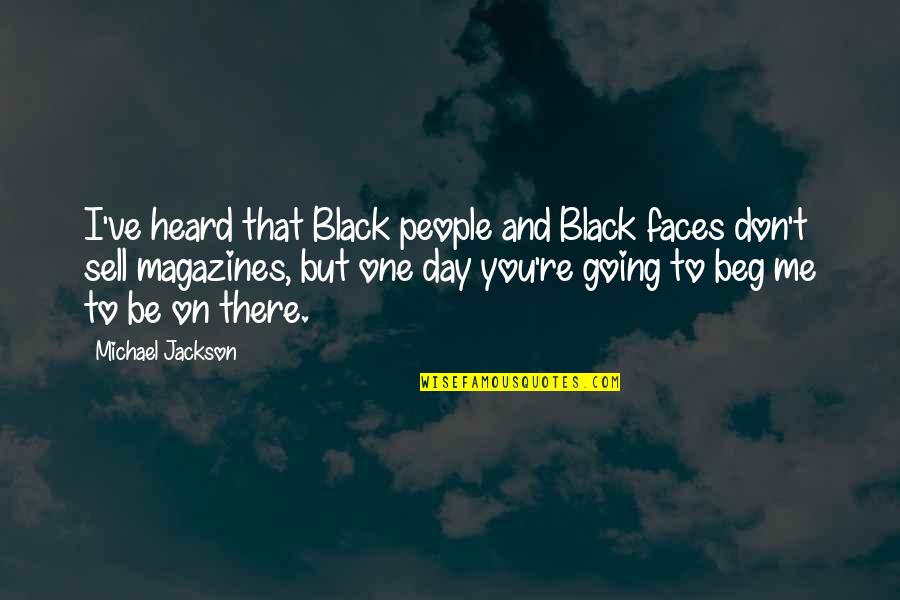 I've heard that Black people and Black faces don't sell magazines, but one day you're going to beg me to be on there.
—
Michael Jackson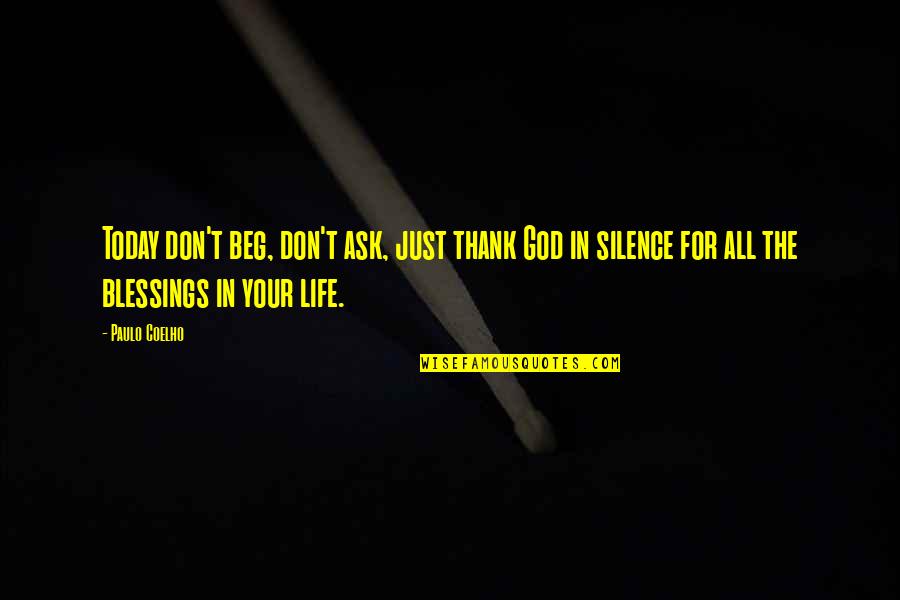 Today don't beg, don't ask, just thank God in silence for all the blessings in your life. —
Paulo Coelho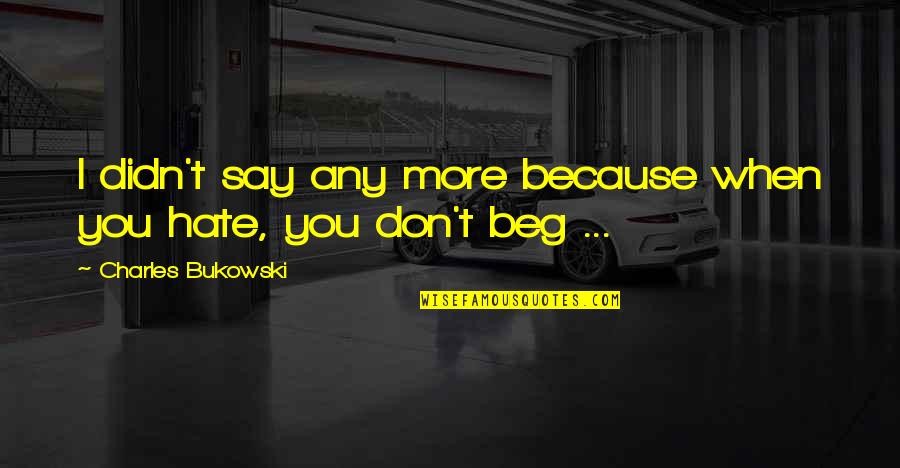 I didn't say any more because when you hate, you don't beg ... —
Charles Bukowski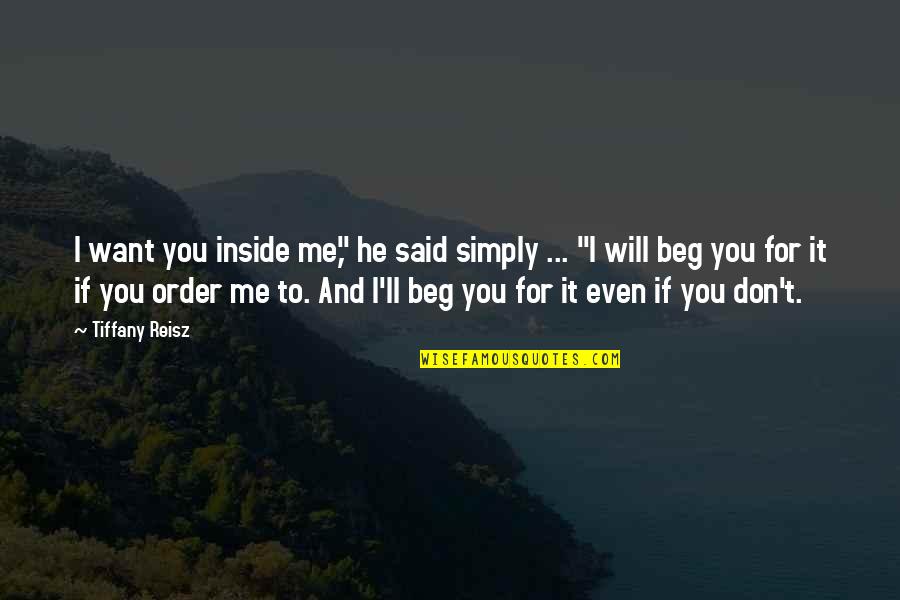 I want you inside me," he said simply ... "I will beg you for it if you order me to. And I'll beg you for it even if you don't. —
Tiffany Reisz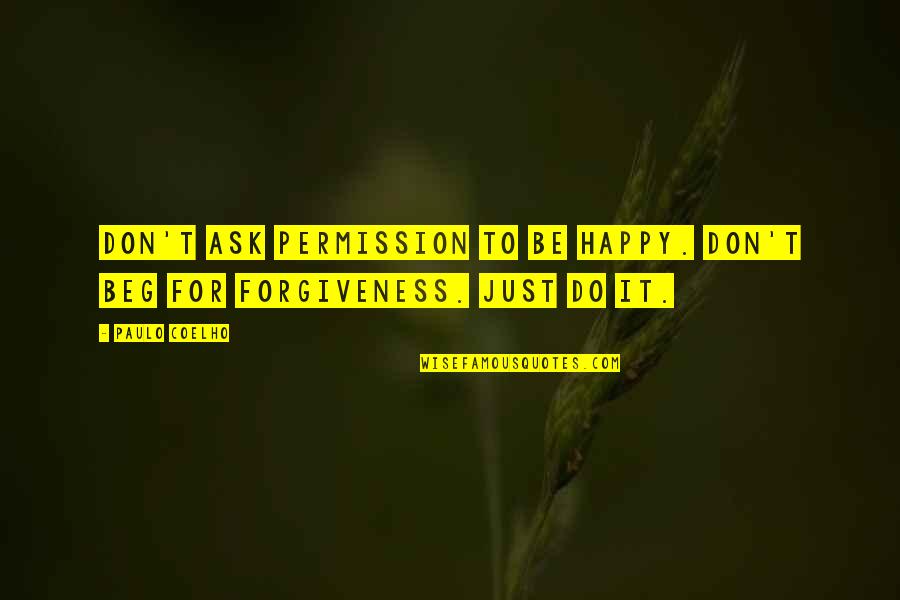 Don't ask permission to be happy. Don't beg for forgiveness. Just do it. —
Paulo Coelho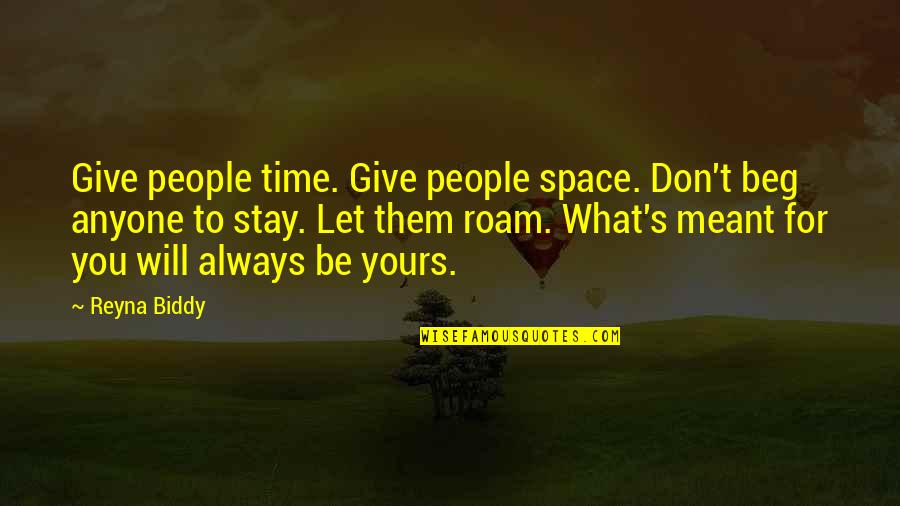 Give people time. Give people space. Don't beg anyone to stay. Let them roam. What's meant for you will always be yours. —
Reyna Biddy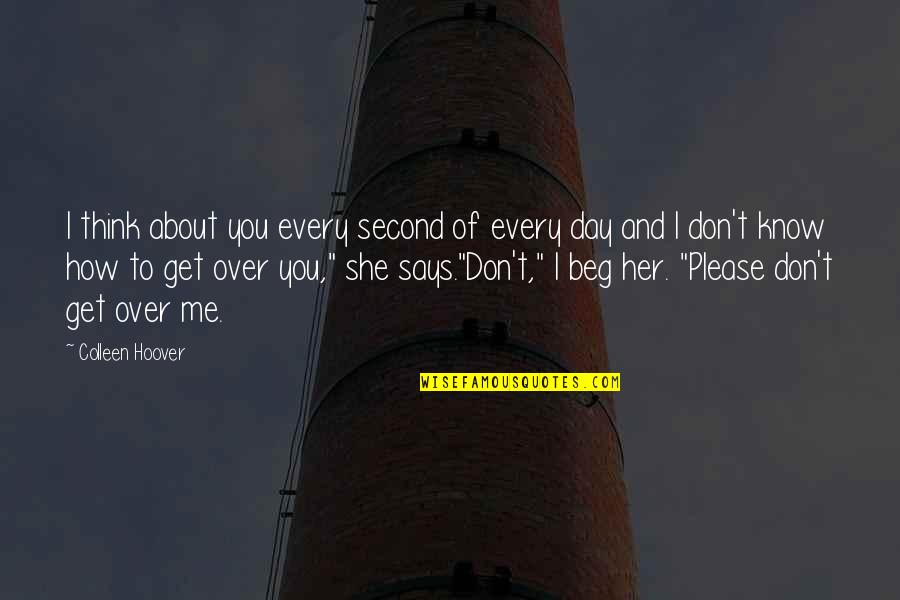 I think about you every second of every day and I don't know how to get over you," she says.
"Don't," I beg her. "Please don't get over me. —
Colleen Hoover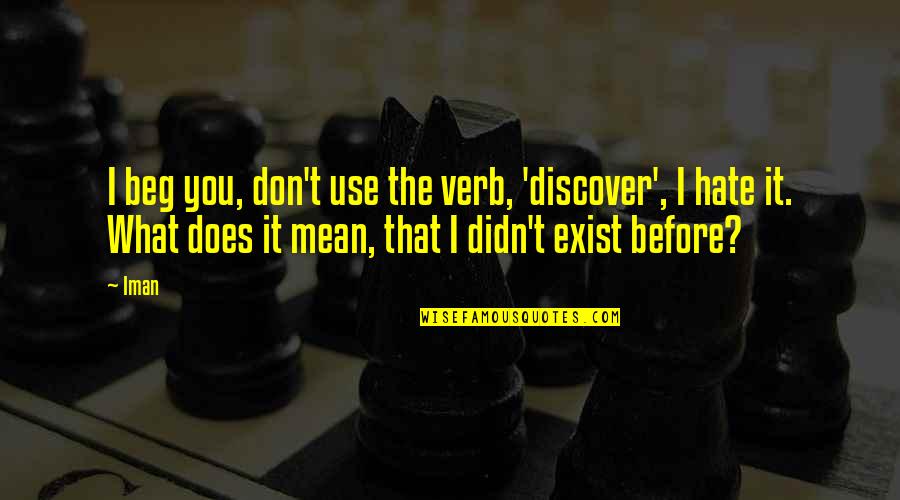 I beg you, don't use the verb, 'discover', I hate it. What does it mean, that I didn't exist before? —
Iman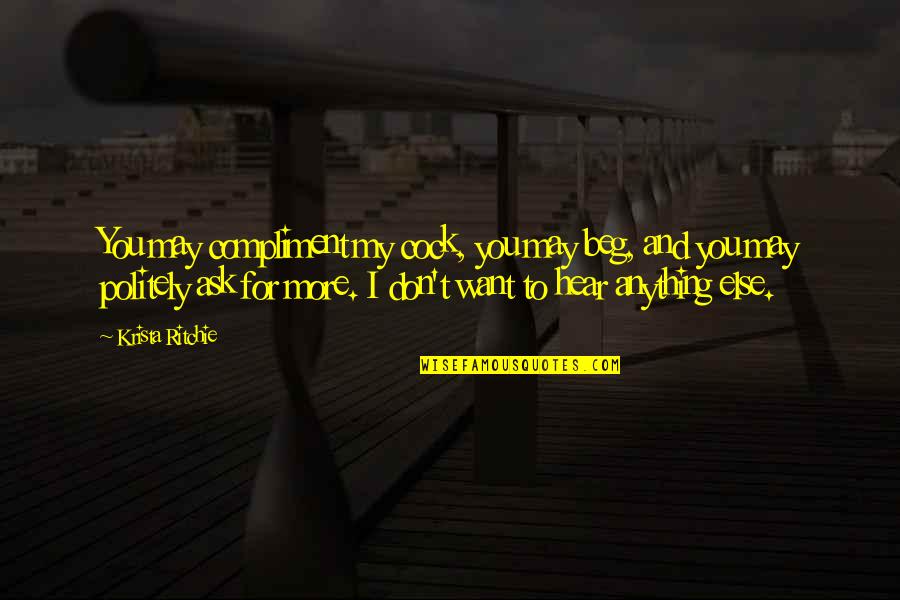 You may compliment my cock, you may beg, and you may politely ask for more. I don't want to hear anything else. —
Krista Ritchie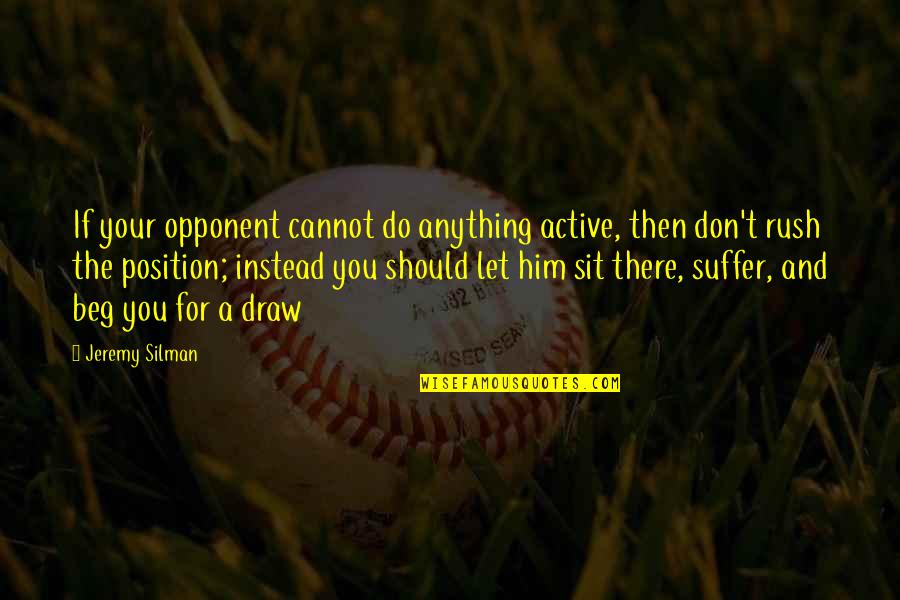 If your opponent cannot do anything active, then don't rush the position; instead you should let him sit there, suffer, and beg you for a draw —
Jeremy Silman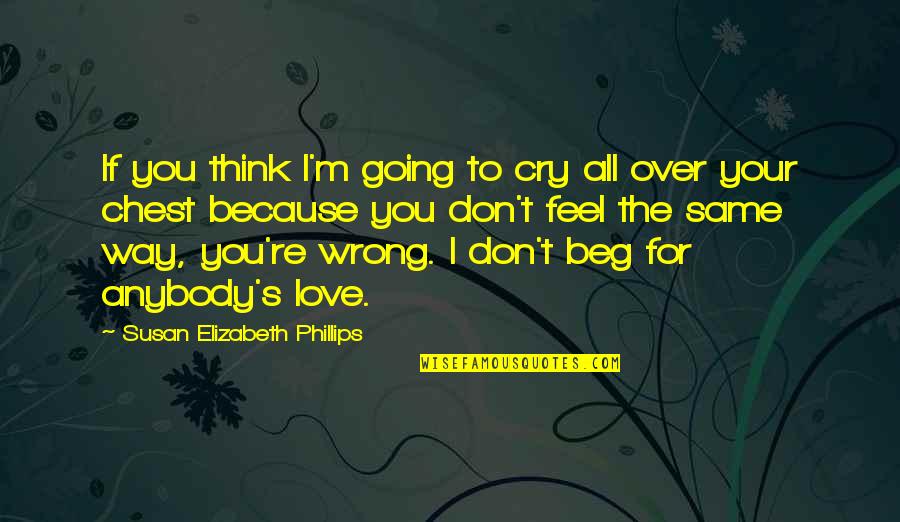 If you think I'm going to cry all over your chest because you don't feel the same way, you're wrong. I don't beg for anybody's love. —
Susan Elizabeth Phillips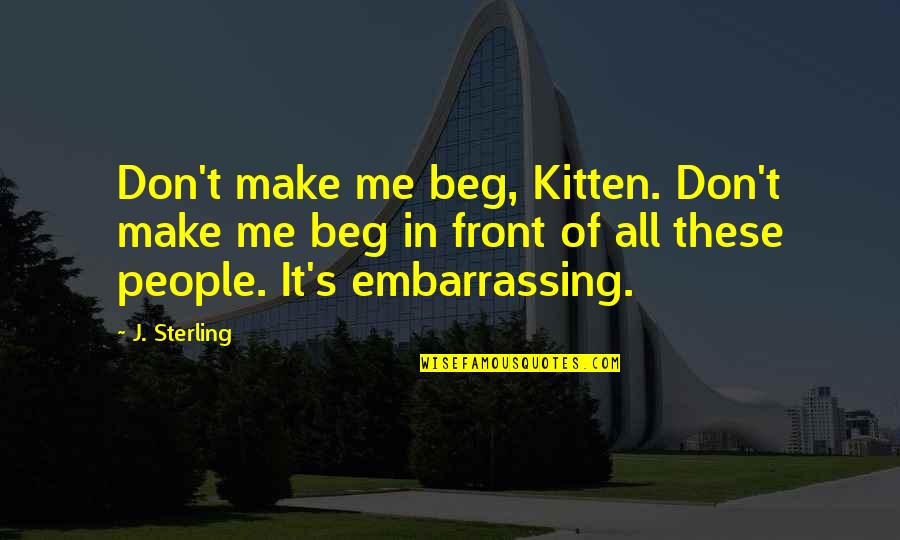 Don't make me beg, Kitten. Don't make me beg in front of all these people. It's embarrassing. —
J. Sterling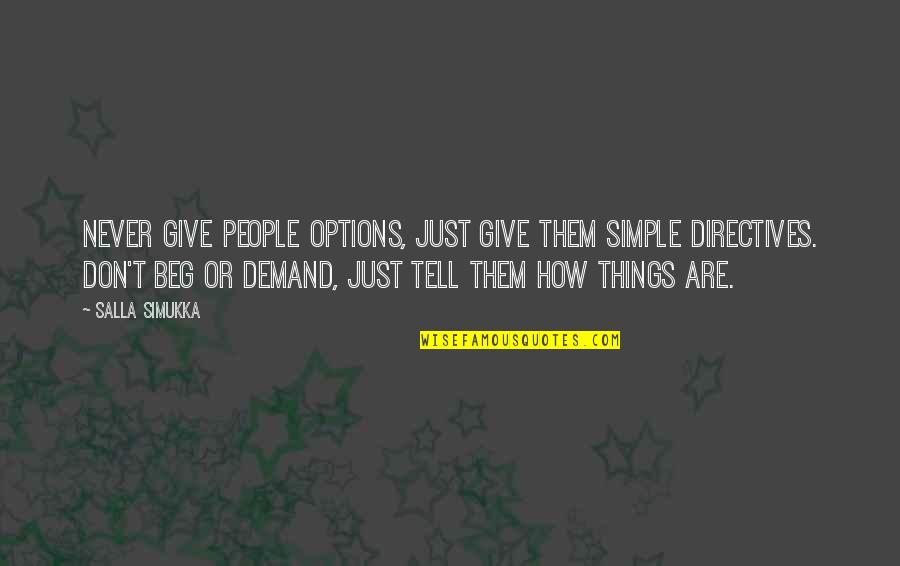 Never give people options, just give them simple directives. Don't beg or demand, just tell them how things are. —
Salla Simukka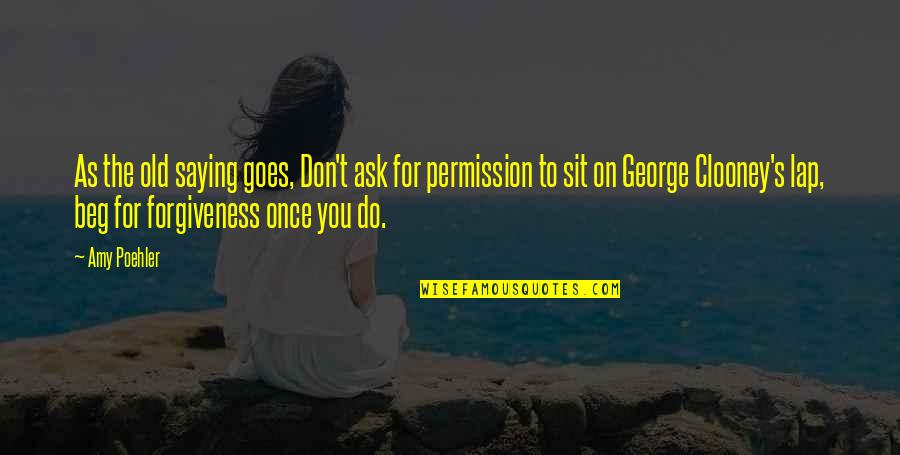 As the old saying goes, Don't ask for permission to sit on George Clooney's lap, beg for forgiveness once you do. —
Amy Poehler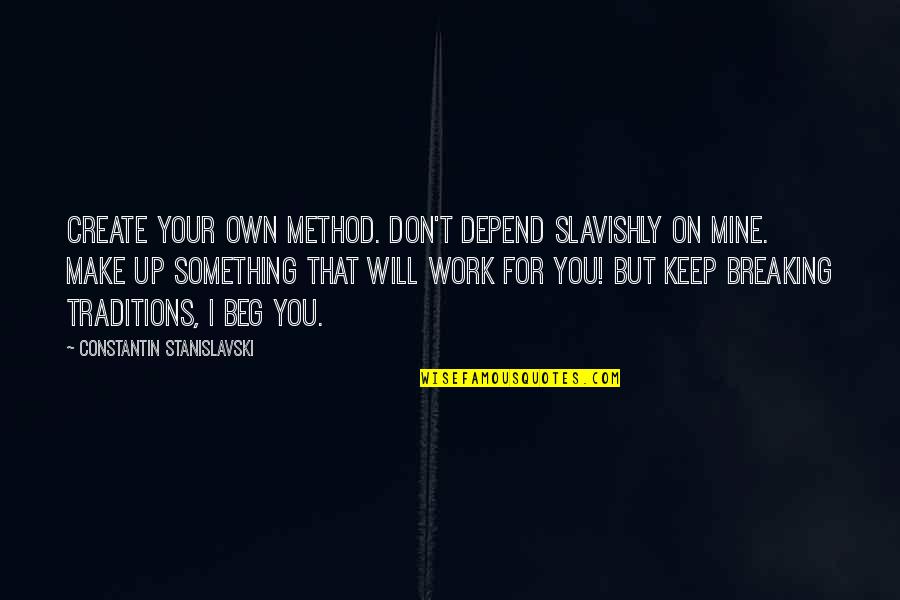 Create your own method. Don't depend slavishly on mine. Make up something that will work for you! But keep breaking traditions, I beg you. —
Constantin Stanislavski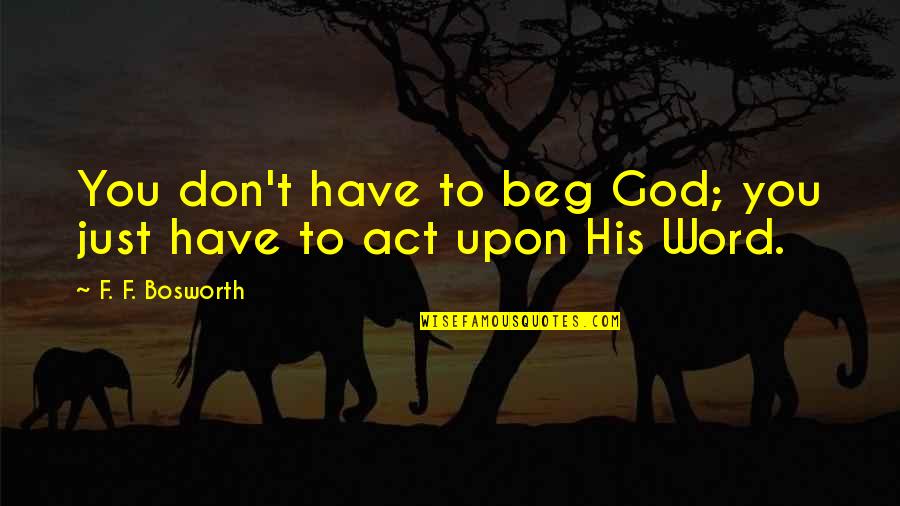 You don't have to beg God; you just have to act upon His Word. —
F. F. Bosworth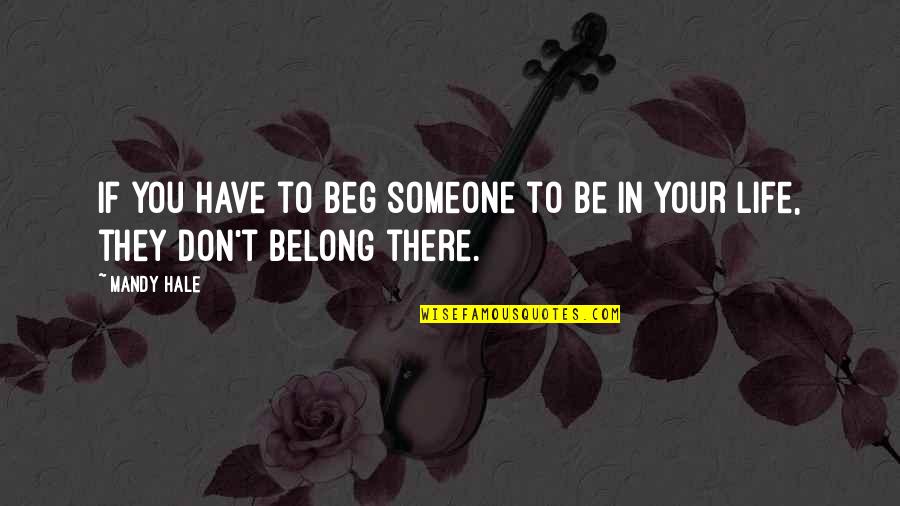 If you have to beg someone to be in your life, they don't belong there. —
Mandy Hale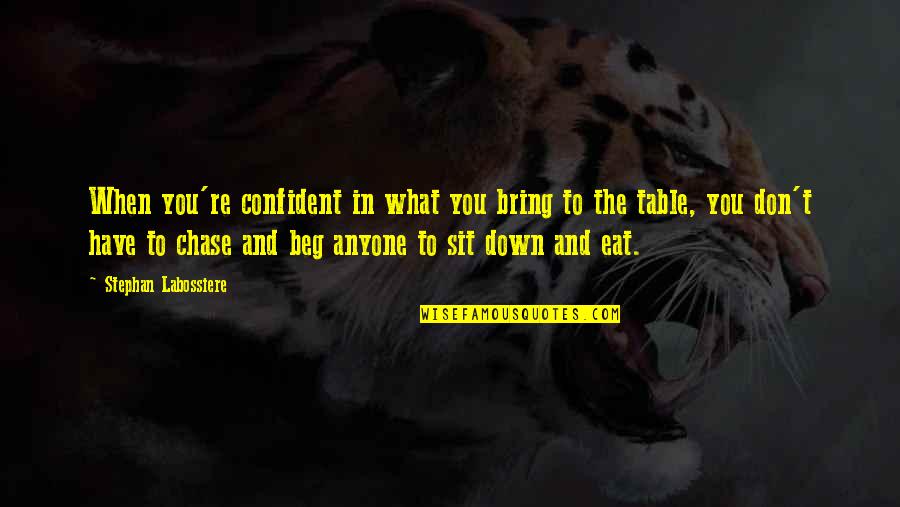 When you're confident in what you bring to the table, you don't have to chase and beg anyone to sit down and eat. —
Stephan Labossiere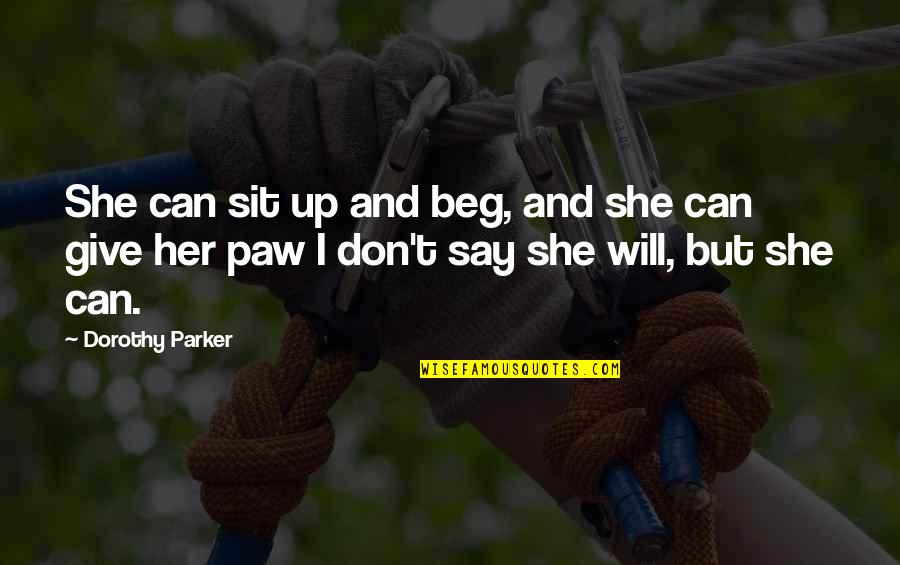 She can sit up and beg, and
she can give her paw
I don't say she will, but she can. —
Dorothy Parker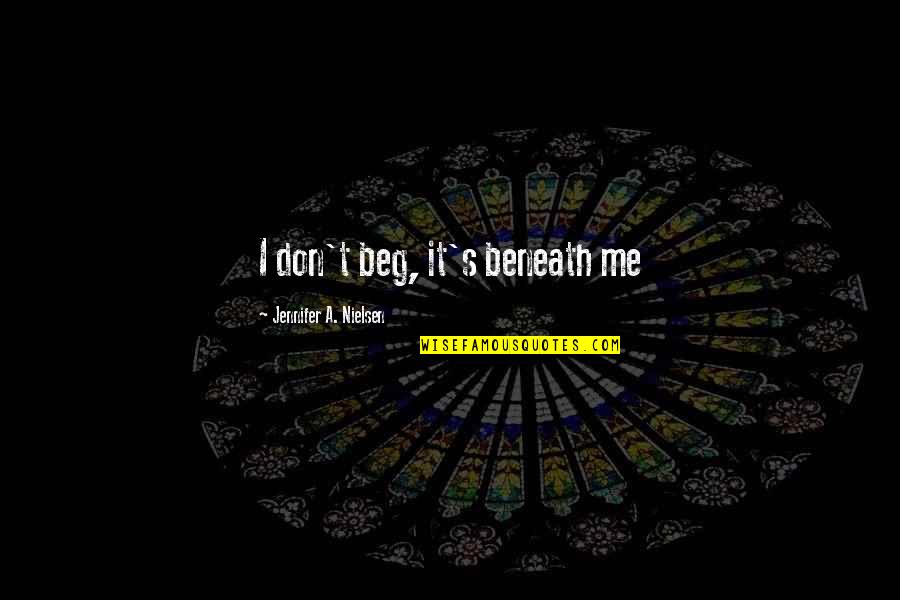 I don't beg, it's beneath me —
Jennifer A. Nielsen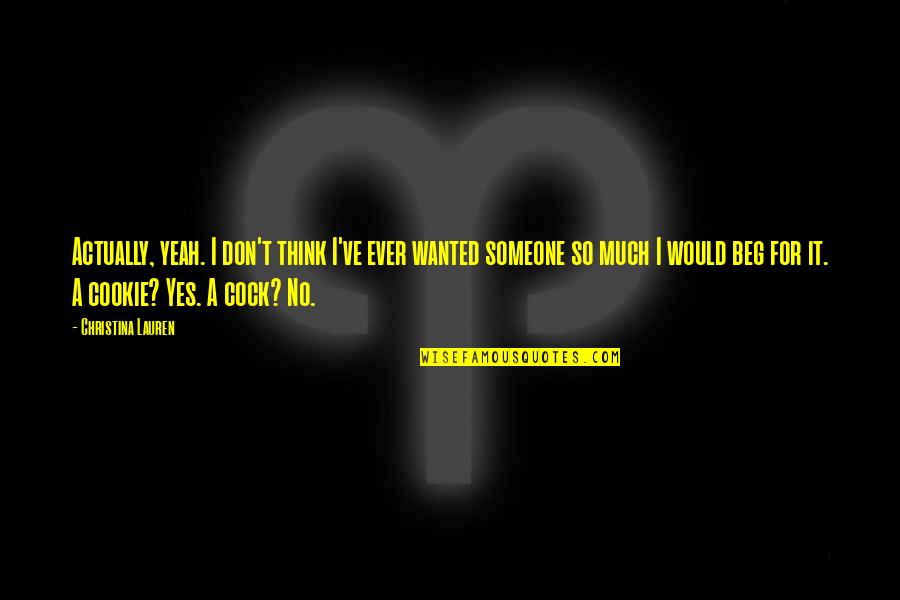 Actually, yeah. I don't think I've ever wanted someone so much I would beg for it. A cookie? Yes. A cock? No. —
Christina Lauren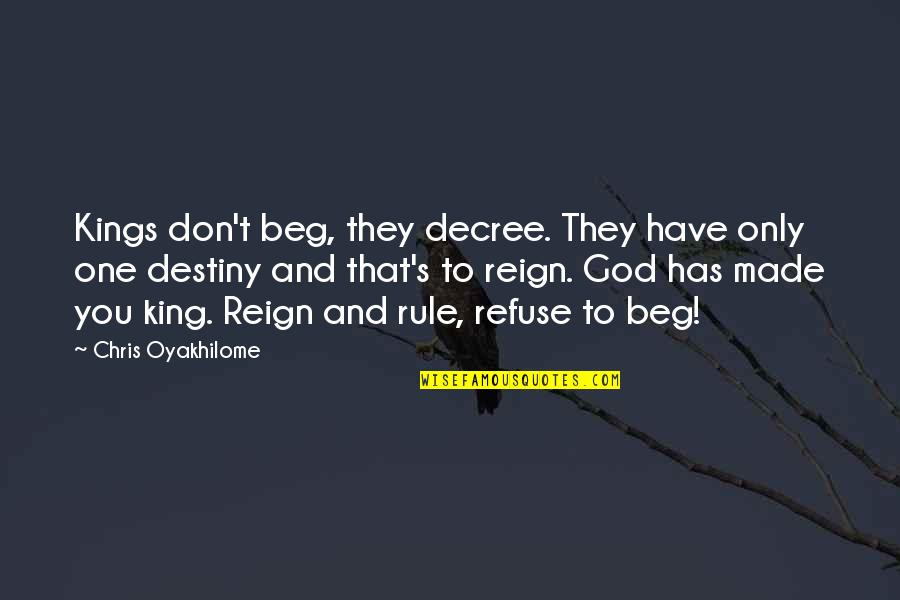 Kings don't beg, they decree. They have only one destiny and that's to reign. God has made you king. Reign and rule, refuse to beg! —
Chris Oyakhilome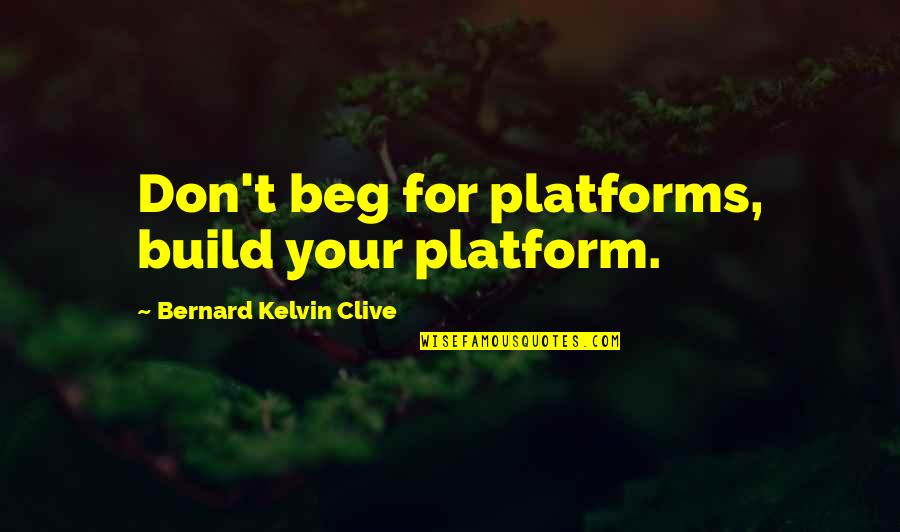 Don't beg for platforms, build your platform. —
Bernard Kelvin Clive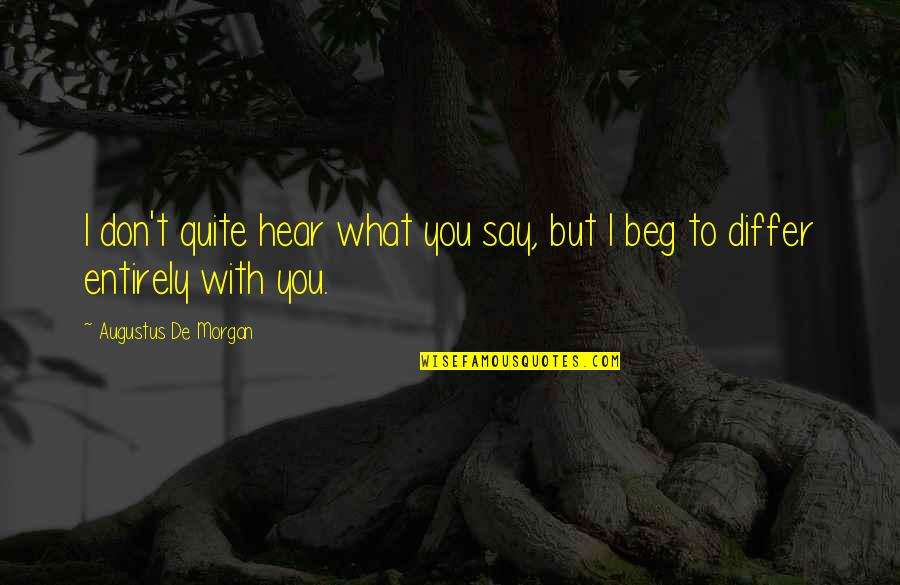 I don't quite hear what you say, but I beg to differ entirely with you. —
Augustus De Morgan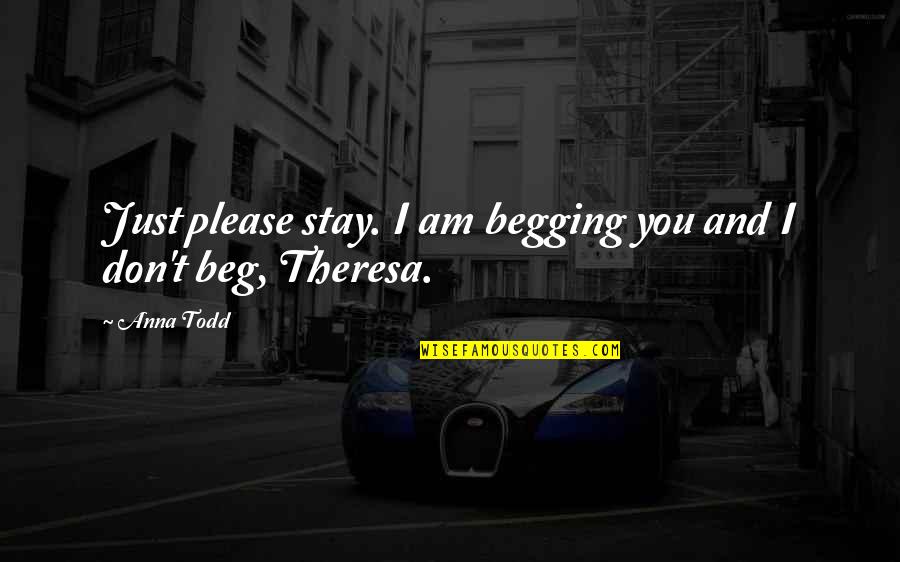 Just please stay. I am begging you and I don't beg, Theresa. —
Anna Todd