Disappointed Love Quotes
Collection of top 32 famous quotes about Disappointed Love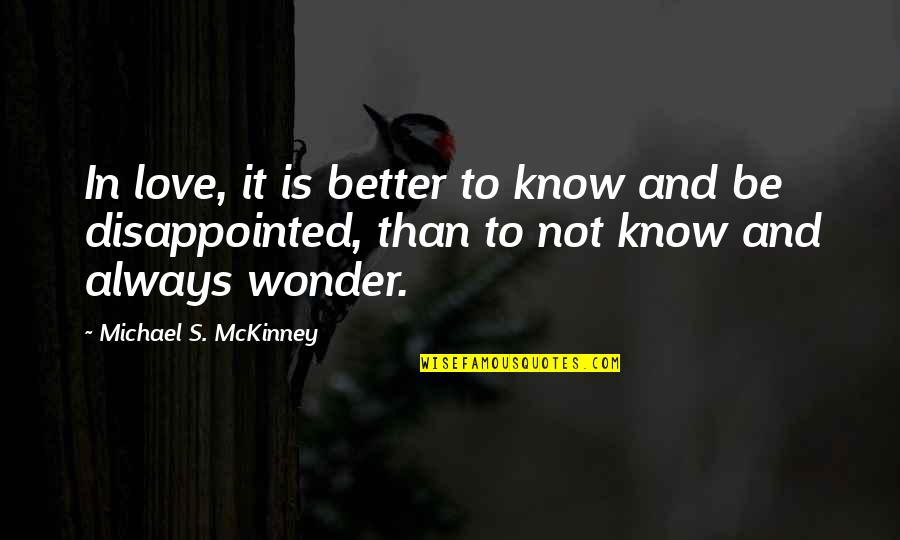 In love, it is better to know and be disappointed, than to not know and always wonder.
—
Michael S. McKinney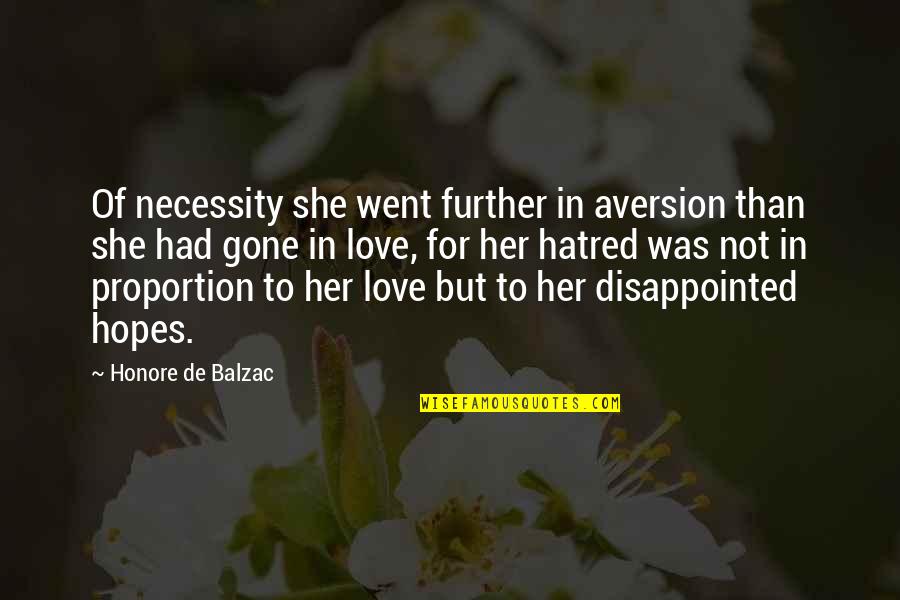 Of necessity she went further in aversion than she had gone in love, for her hatred was not in proportion to her love but to her disappointed hopes.
—
Honore De Balzac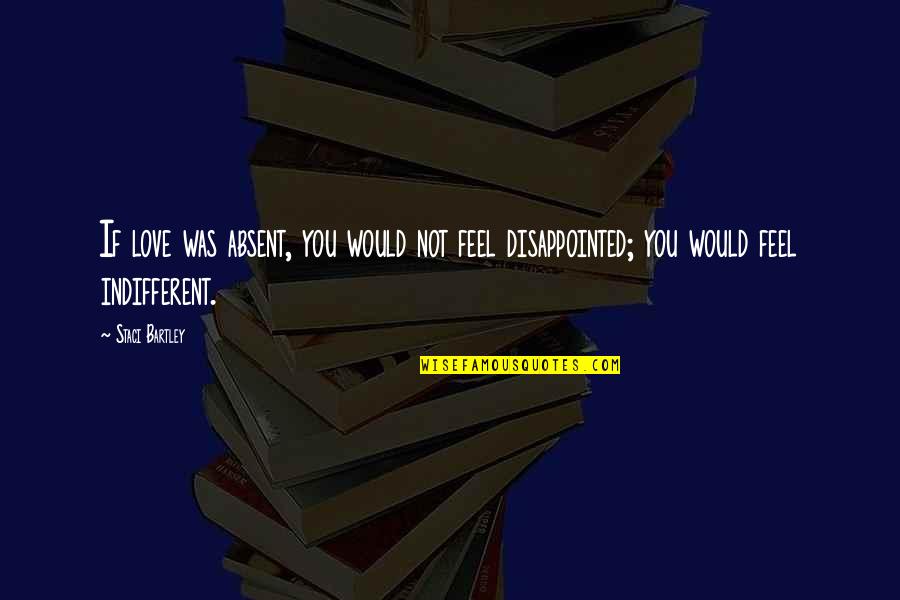 If love was absent, you would not feel disappointed; you would feel indifferent.
—
Staci Bartley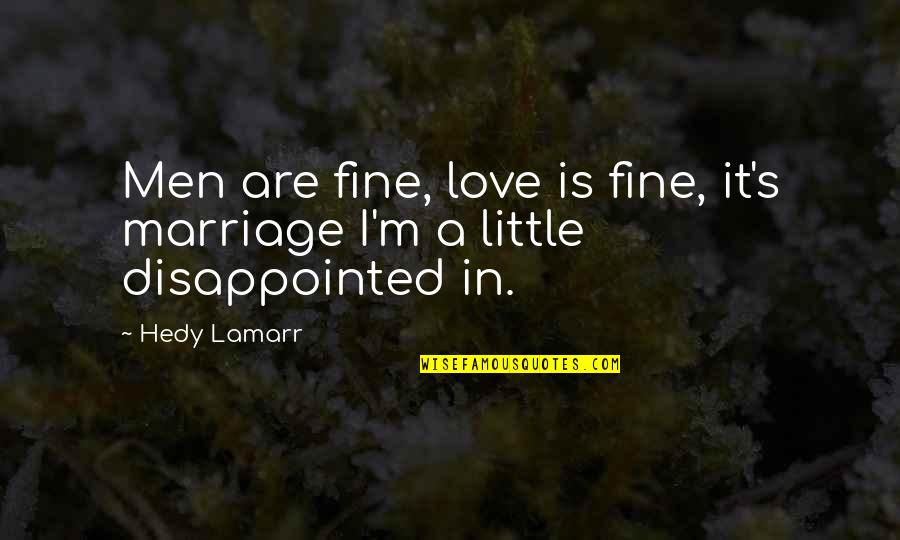 Men are fine, love is fine, it's marriage I'm a little disappointed in.
—
Hedy Lamarr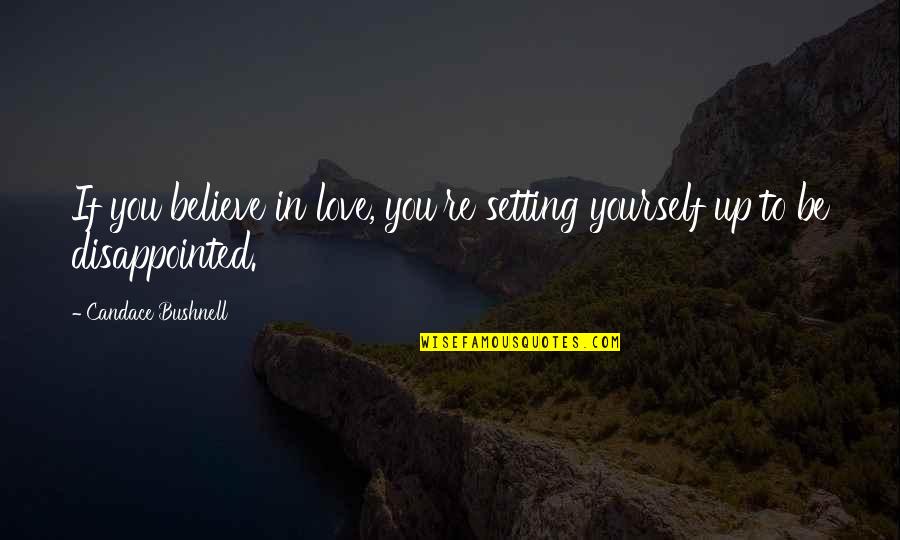 If you believe in love, you're setting yourself up to be disappointed.
—
Candace Bushnell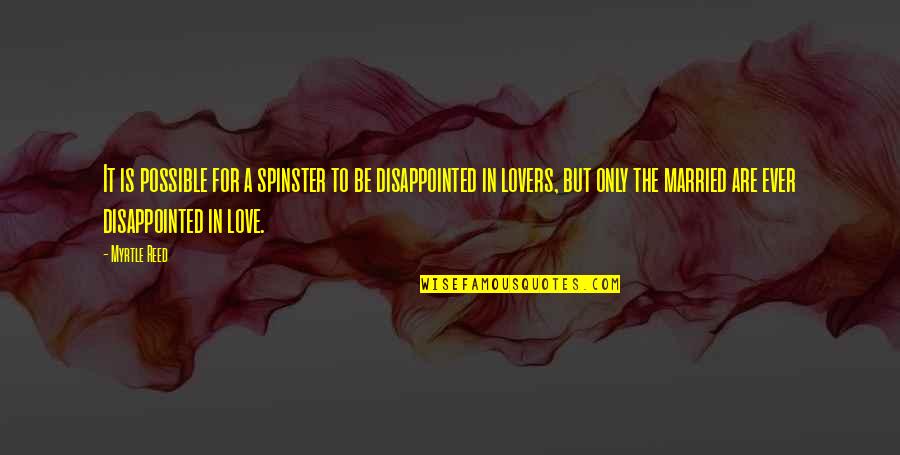 It is possible for a spinster to be disappointed in lovers, but only the married are ever disappointed in love. —
Myrtle Reed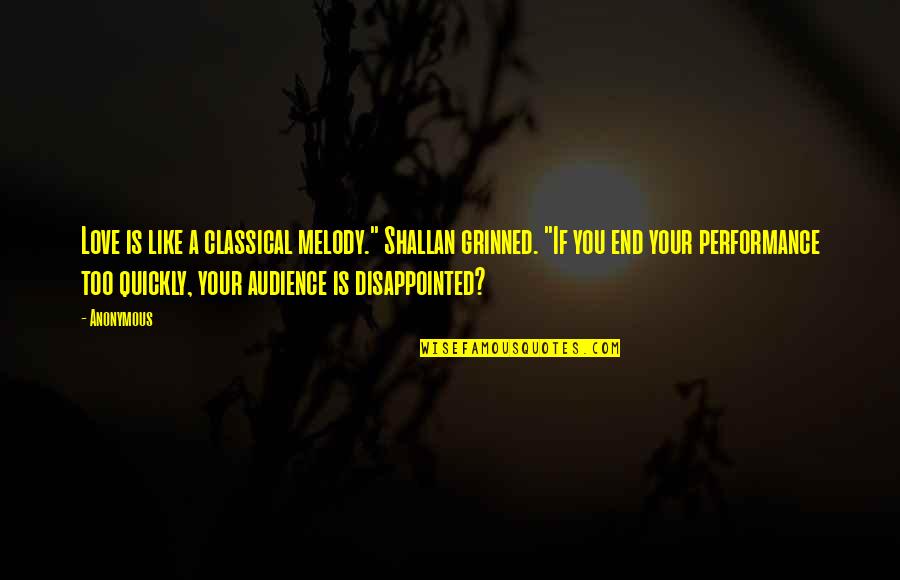 Love is like a classical melody." Shallan grinned. "If you end your performance too quickly, your audience is disappointed? —
Anonymous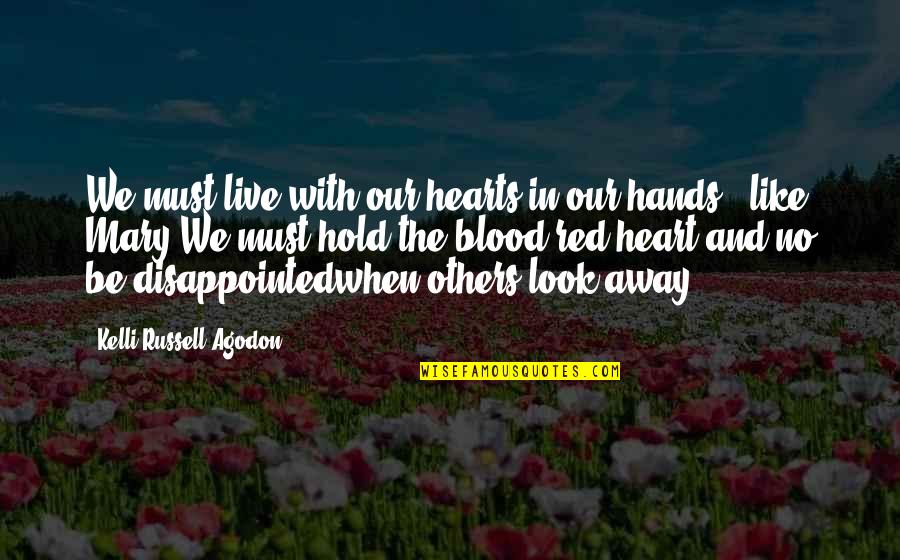 We must live with our hearts
in our hands - like Mary.
We must hold the blood-
red heart and no be disappointed
when others look away. —
Kelli Russell Agodon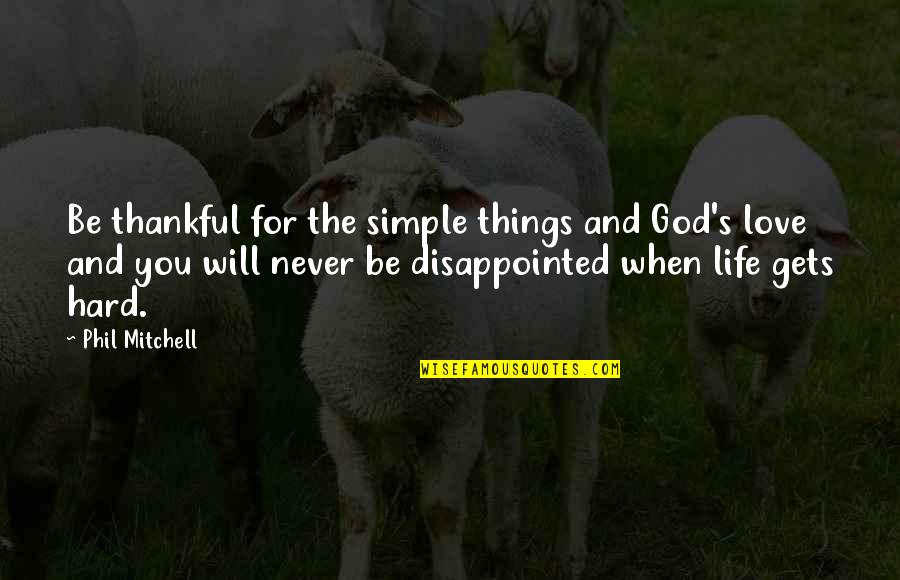 Be thankful for the simple things and God's love and you will never be disappointed when life gets hard. —
Phil Mitchell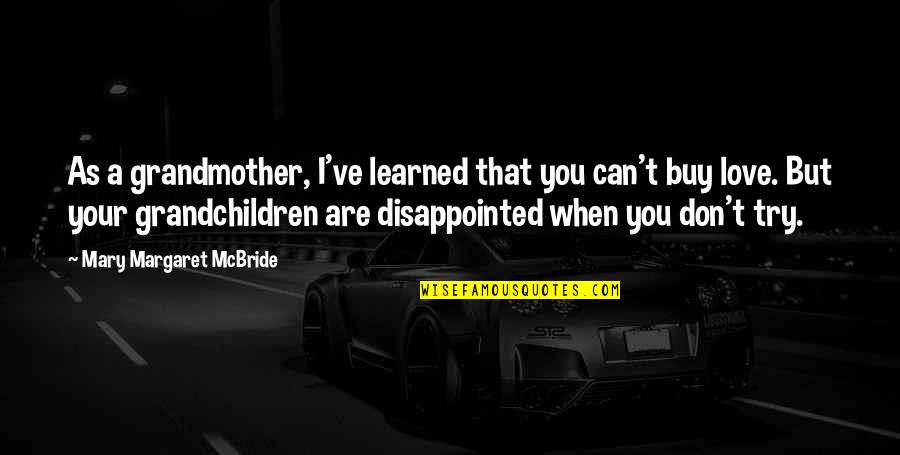 As a grandmother, I've learned that you can't buy love. But your grandchildren are disappointed when you don't try. —
Mary Margaret McBride
The Incarnate Word has been spoken. It calls the soul back to its place of peace that cannot be disturbed and love that will never be disappointed. —
Augustine Of Hippo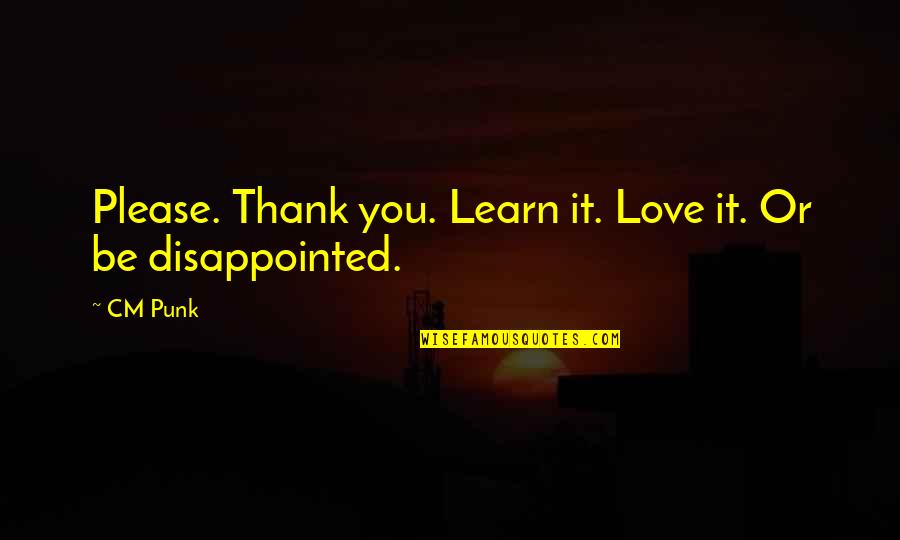 Please. Thank you. Learn it. Love it. Or be disappointed. —
CM Punk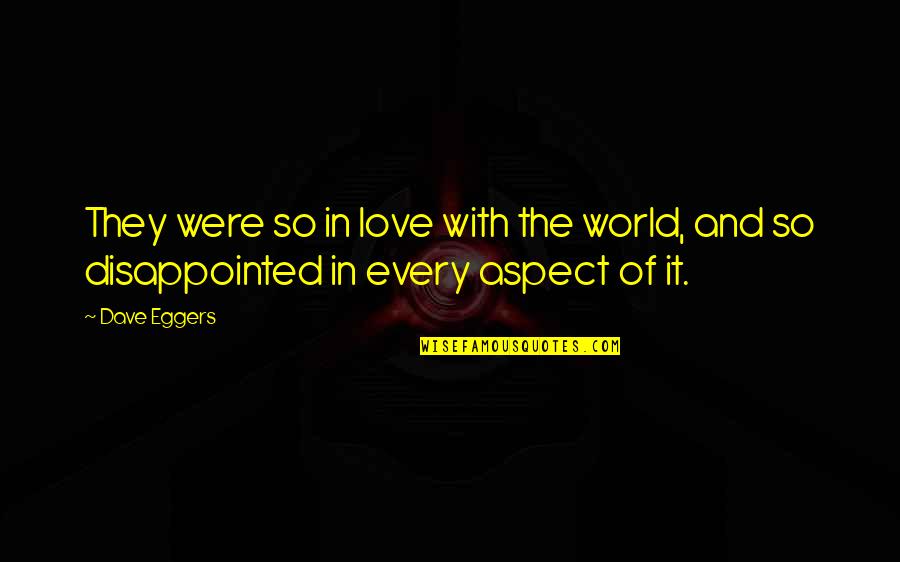 They were so in love with the world, and so disappointed in every aspect of it. —
Dave Eggers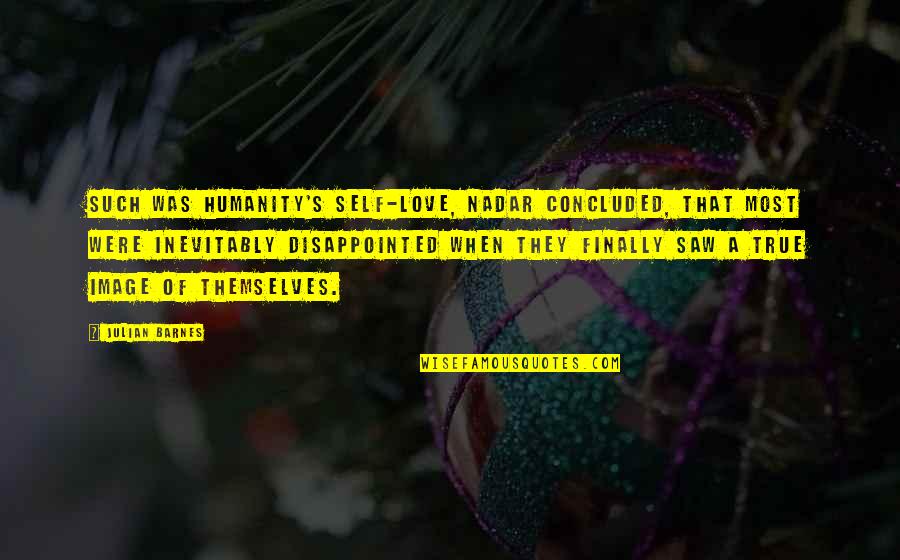 Such was humanity's self-love, Nadar concluded, that most were inevitably disappointed when they finally saw a true image of themselves. —
Julian Barnes
Nightmare and dream both are not real, but I do always love my nightmare; because it offers me gratitude while the latter makes me disappointed. —
M.F. Moonzajer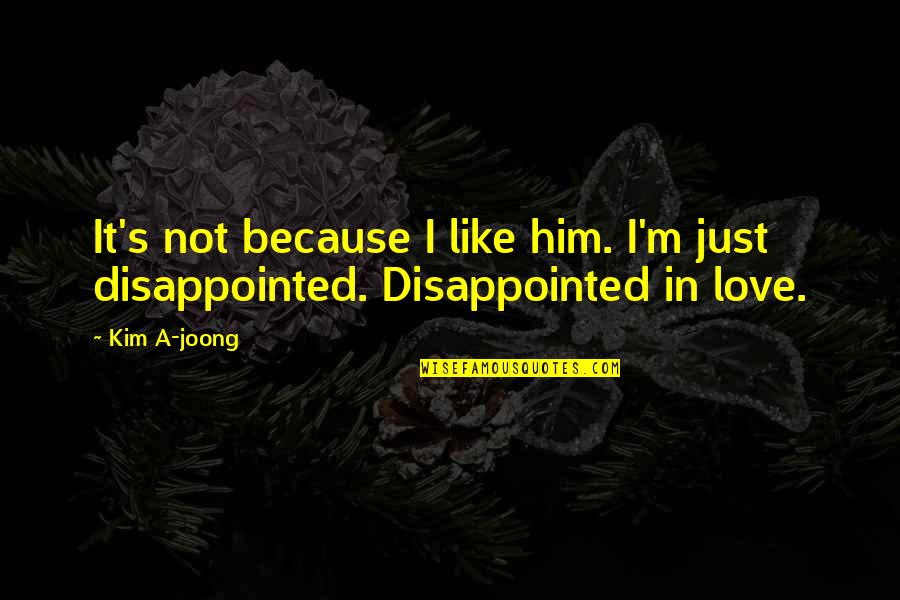 It's not because I like him. I'm just disappointed. Disappointed in love. —
Kim A-joong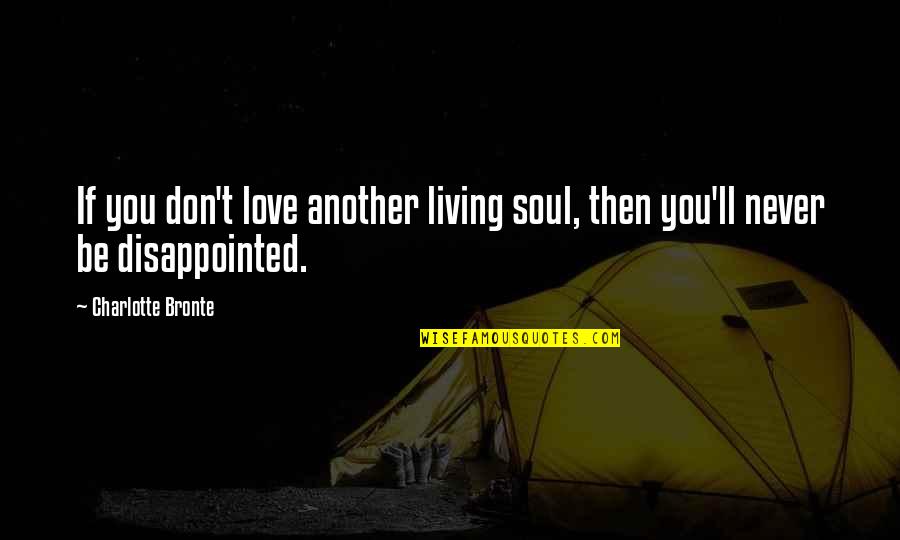 If you don't love another living soul, then you'll never be disappointed. —
Charlotte Bronte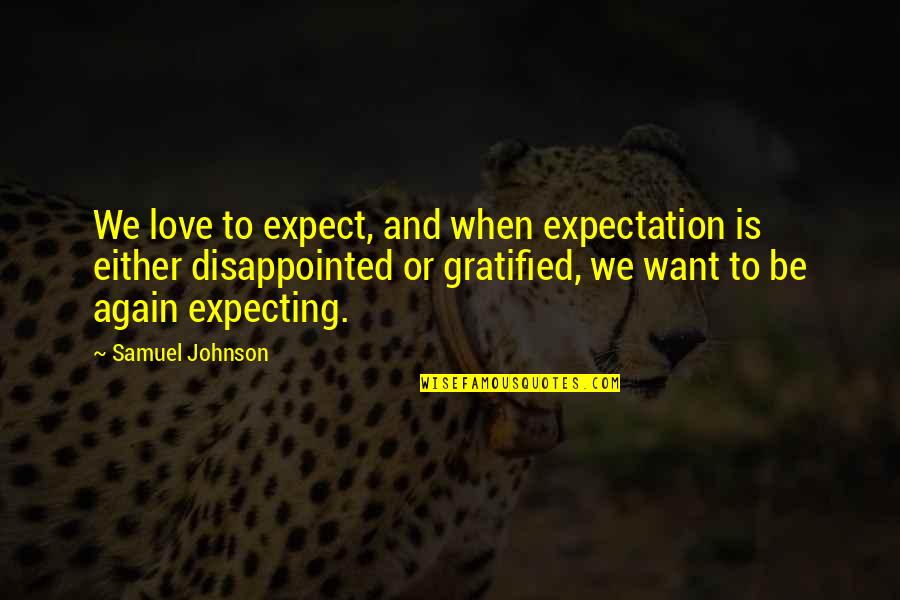 We love to expect, and when expectation is either disappointed or gratified, we want to be again expecting. —
Samuel Johnson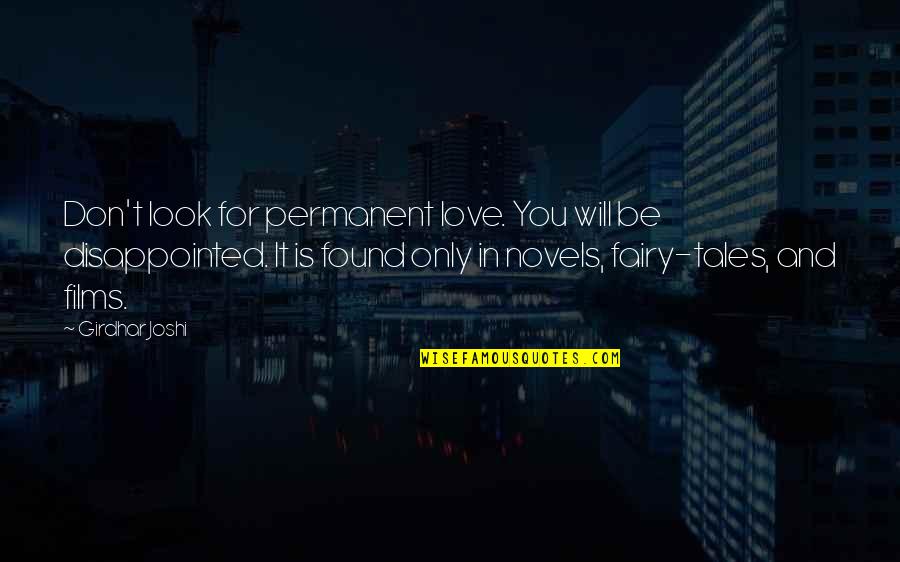 Don't look for permanent love. You will be disappointed. It is found only in novels, fairy-tales, and films. —
Girdhar Joshi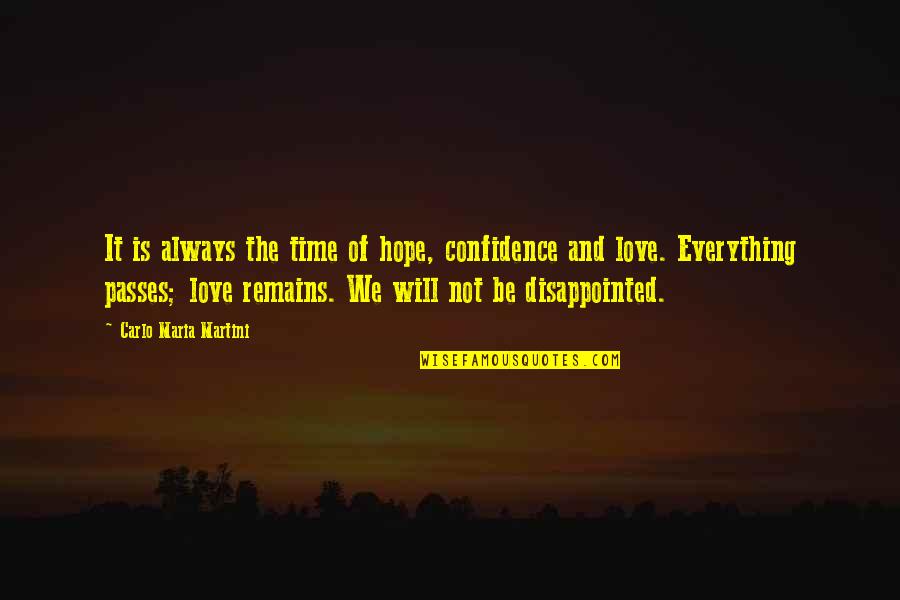 It is always the time of hope, confidence and love. Everything passes; love remains. We will not be disappointed. —
Carlo Maria Martini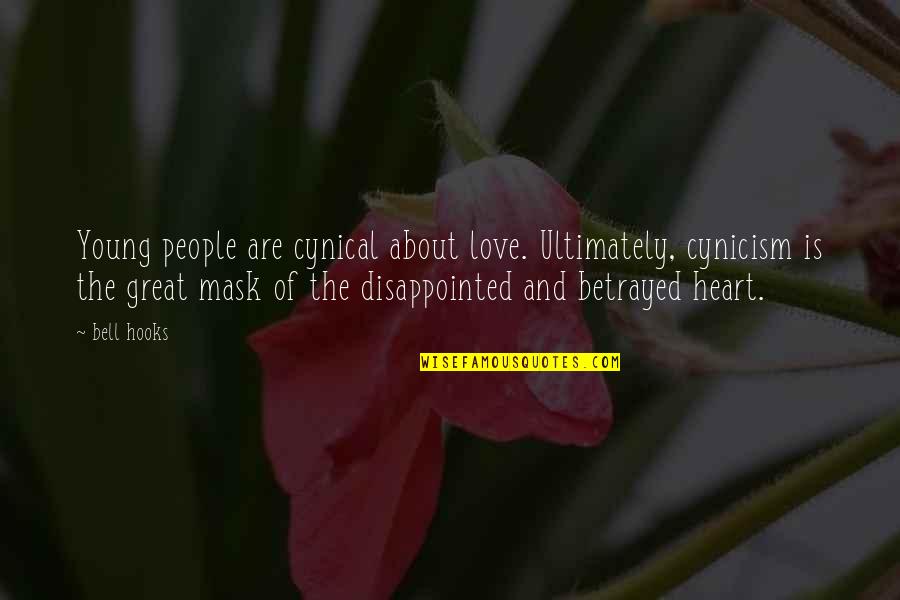 Young people are cynical about love. Ultimately, cynicism is the great mask of the disappointed and betrayed heart. —
Bell Hooks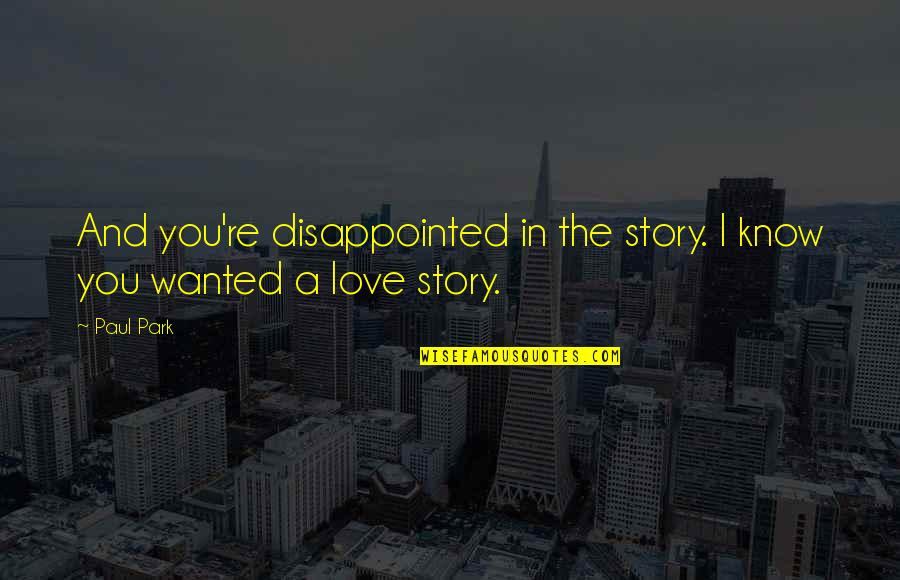 And you're disappointed in the story. I know you wanted a love story. —
Paul Park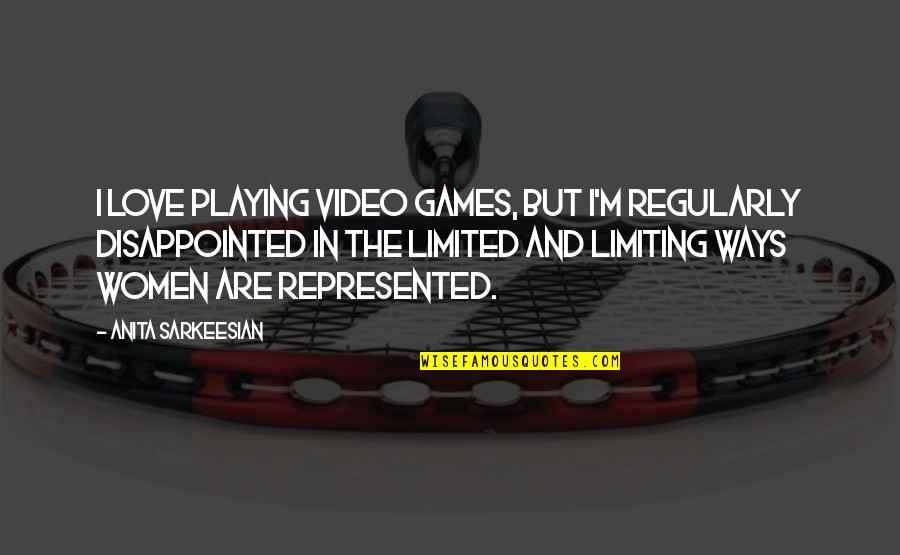 I love playing video games, but I'm regularly disappointed in the limited and limiting ways women are represented. —
Anita Sarkeesian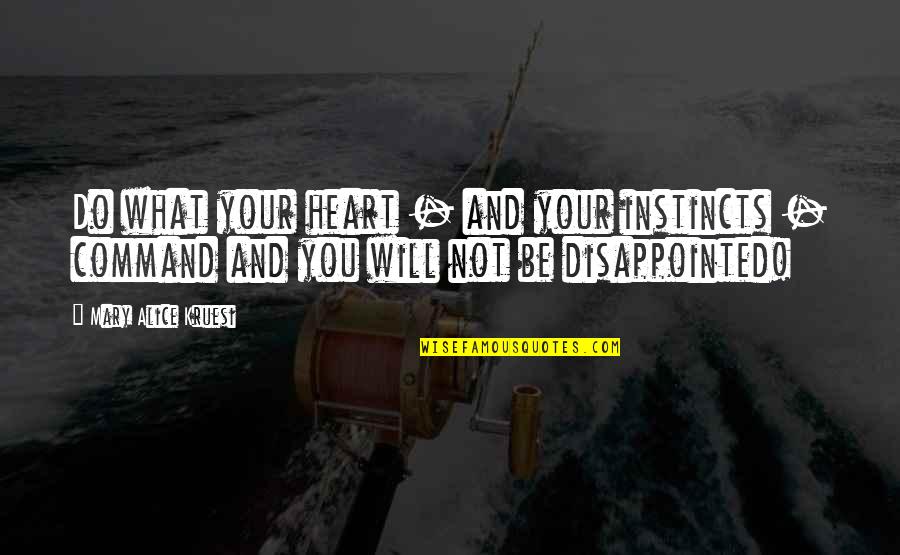 Do what your heart - and your instincts - command and you will not be disappointed! —
Mary Alice Kruesi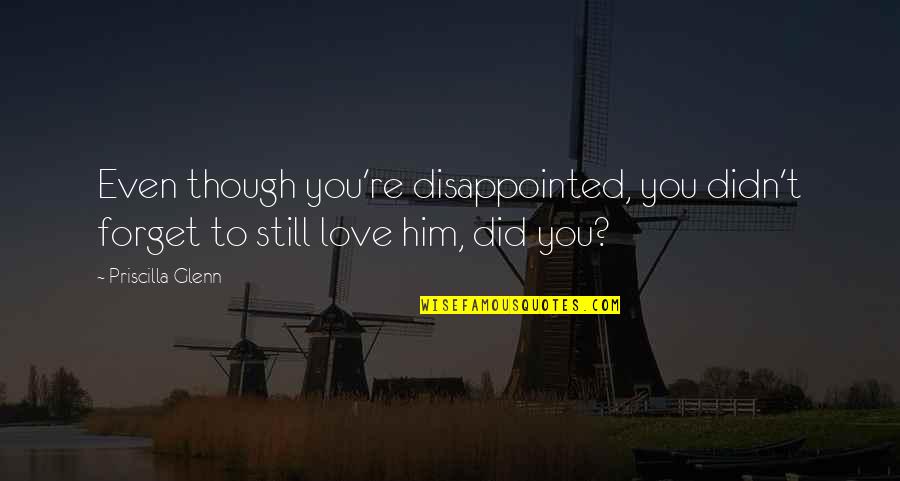 Even though you're disappointed, you didn't forget to still love him, did you? —
Priscilla Glenn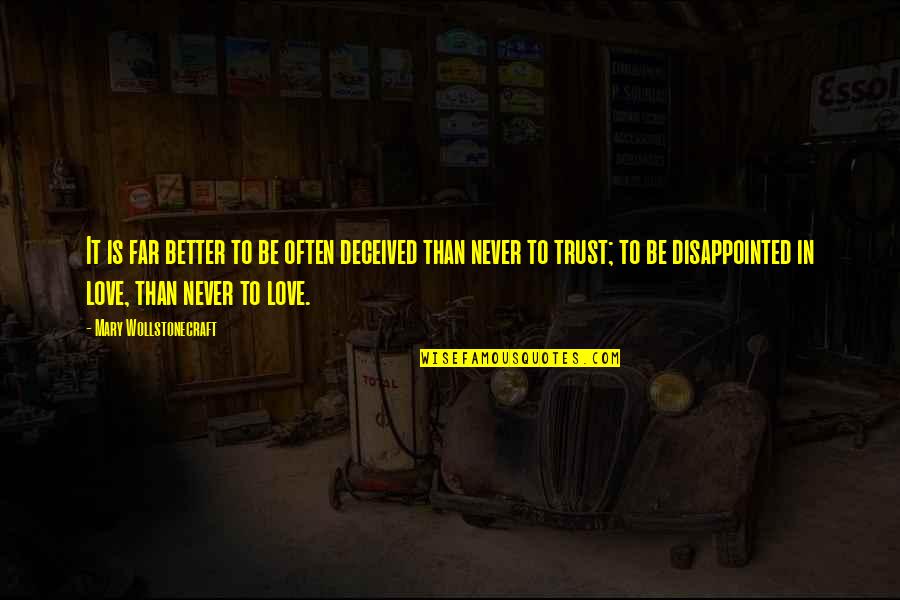 It is far better to be often deceived than never to trust; to be disappointed in love, than never to love. —
Mary Wollstonecraft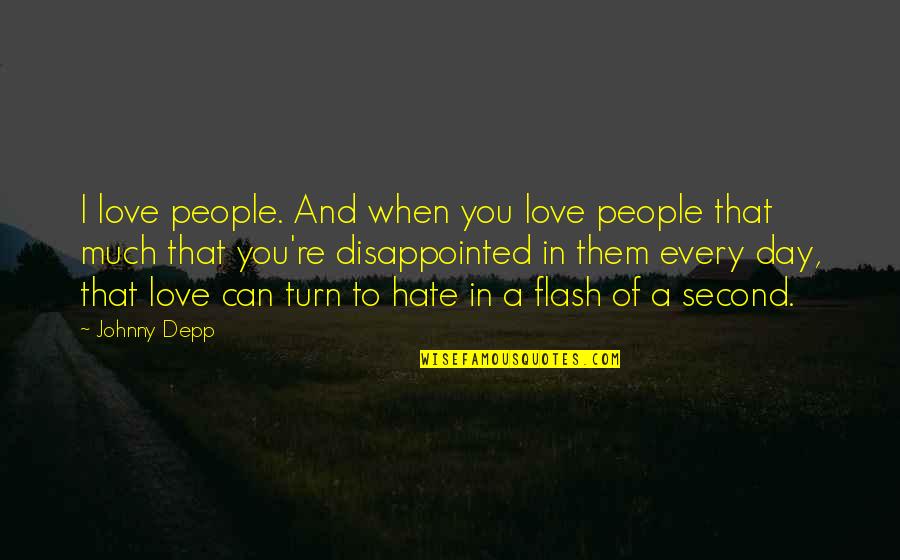 I love people. And when you love people that much that you're disappointed in them every day, that love can turn to hate in a flash of a second. —
Johnny Depp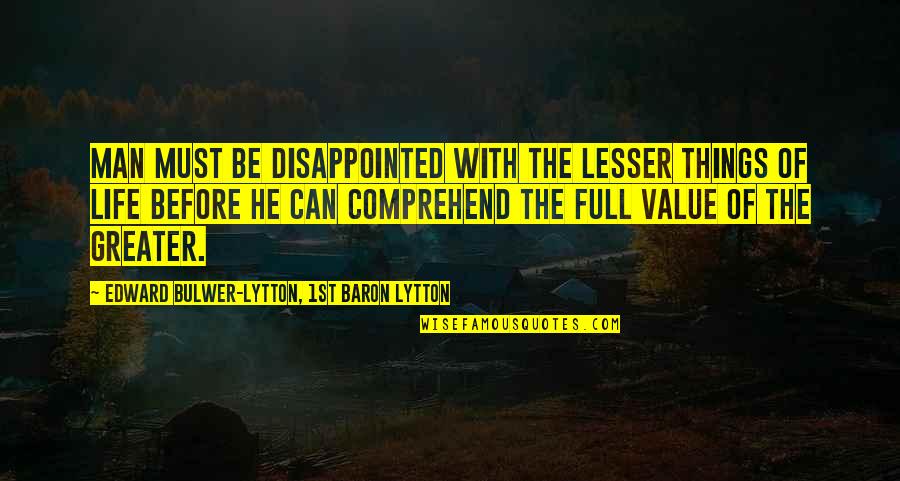 Man must be disappointed with the lesser things of life before he can comprehend the full value of the greater. —
Edward Bulwer-Lytton, 1st Baron Lytton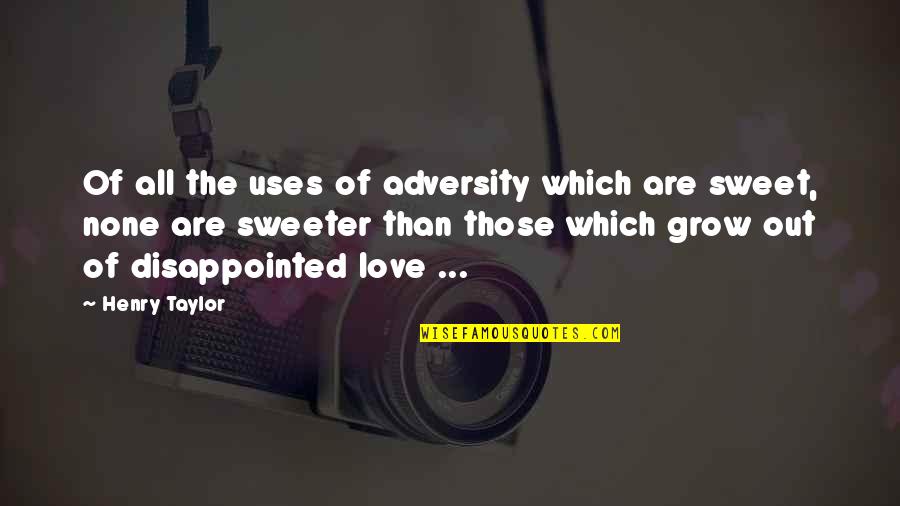 Of all the uses of adversity which are sweet, none are sweeter than those which grow out of
disappointed love
... —
Henry Taylor