Desks Quotes
Collection of top 45 famous quotes about Desks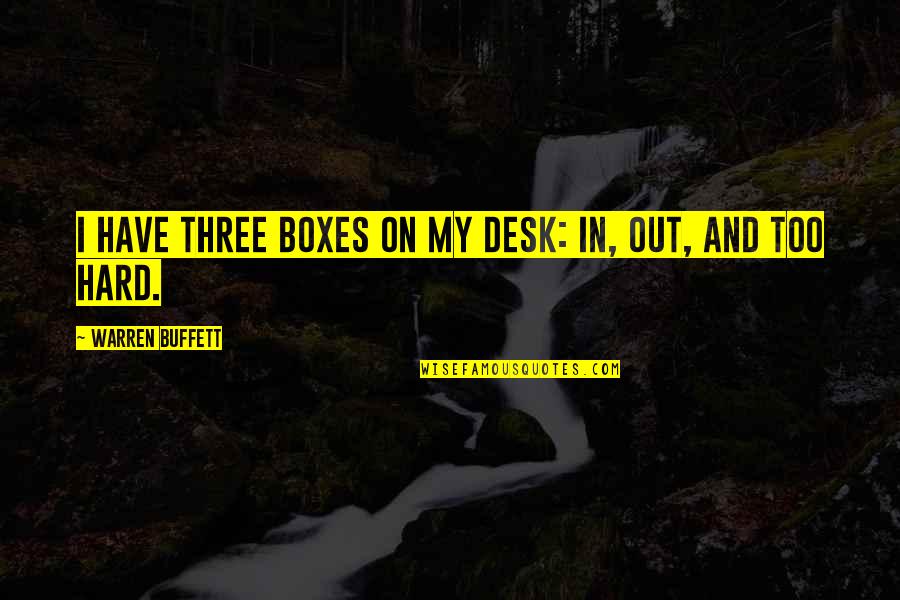 I have three boxes on my desk: In, Out, and Too Hard.
—
Warren Buffett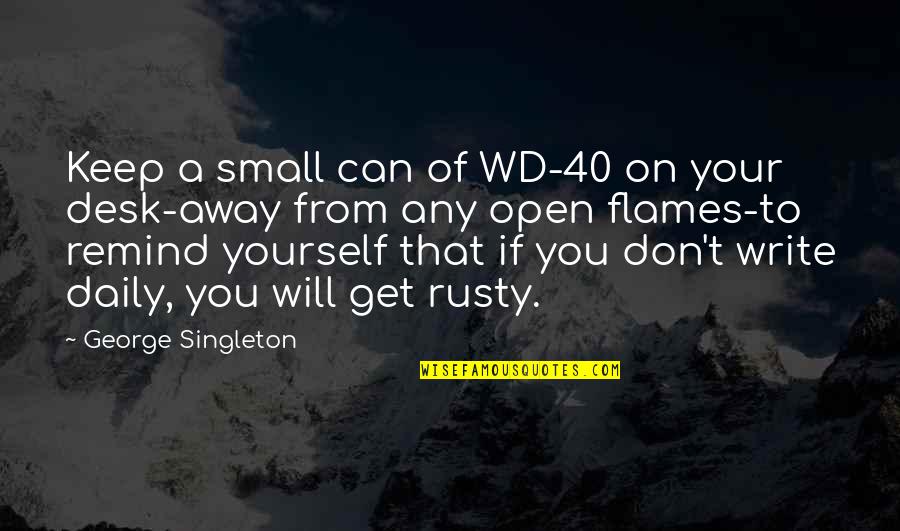 Keep a small can of WD-40 on your desk-away from any open flames-to remind yourself that if you don't write daily, you will get rusty.
—
George Singleton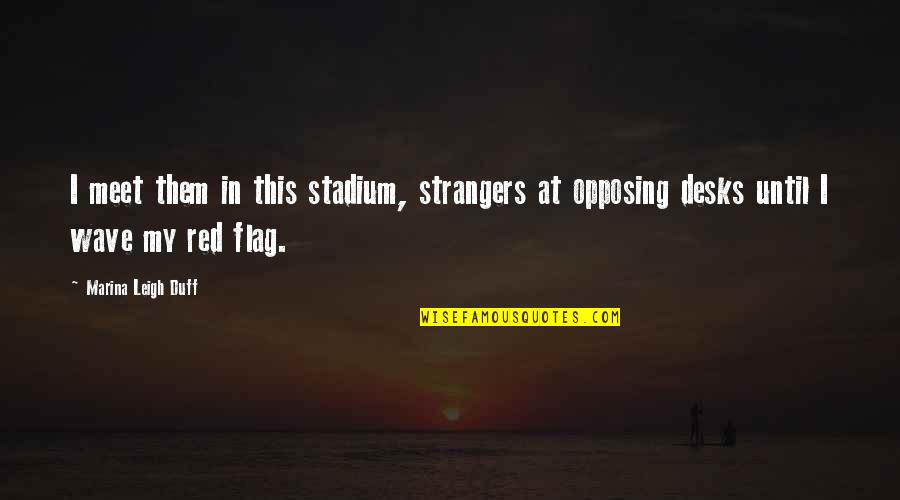 I meet them in this stadium, strangers at opposing desks until I wave my red flag.
—
Marina Leigh Duff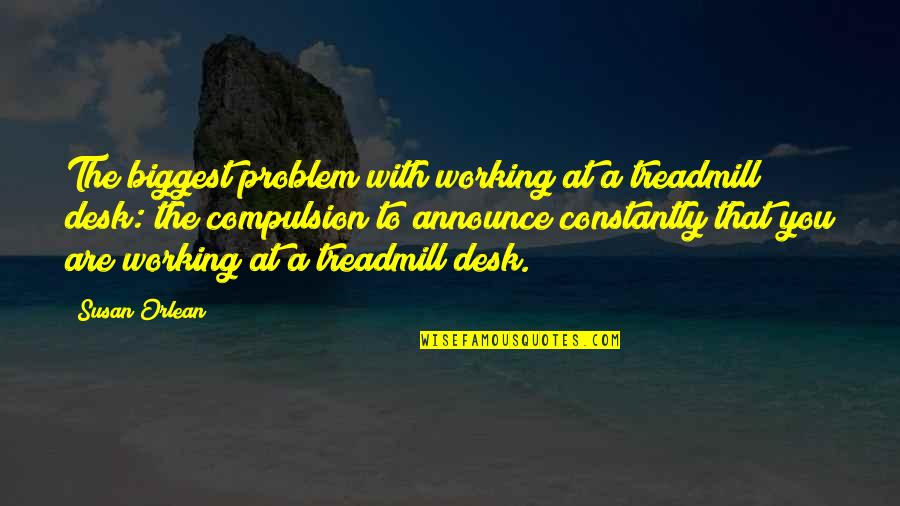 The biggest problem with working at a treadmill desk: the compulsion to announce constantly that you are working at a treadmill desk.
—
Susan Orlean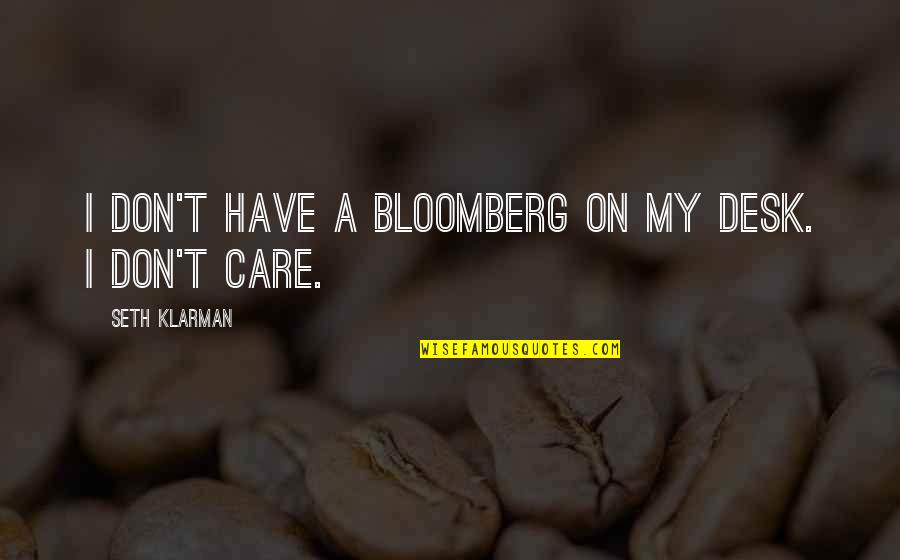 I don't have a Bloomberg on my desk. I don't care.
—
Seth Klarman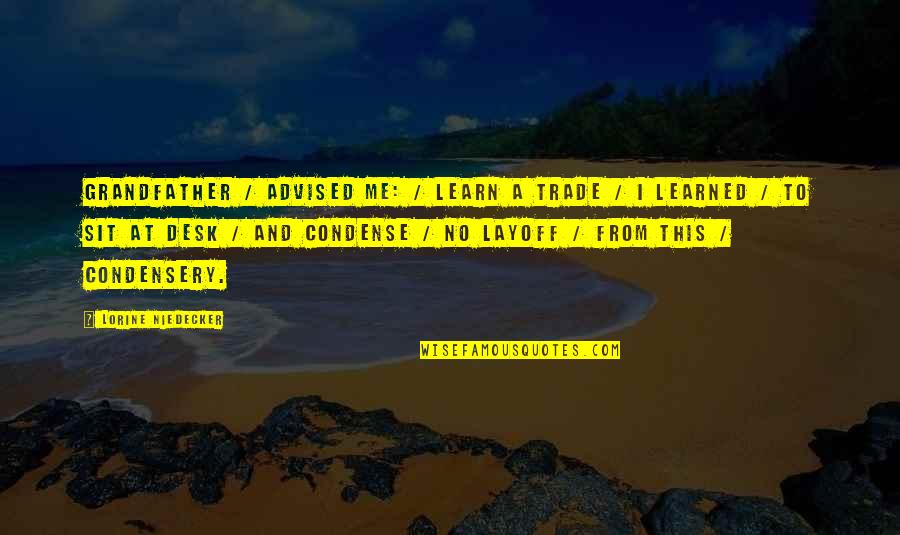 Grandfather / advised me: / Learn a trade / I learned / to sit at desk / and condense / No layoff / from this / condensery.
—
Lorine Niedecker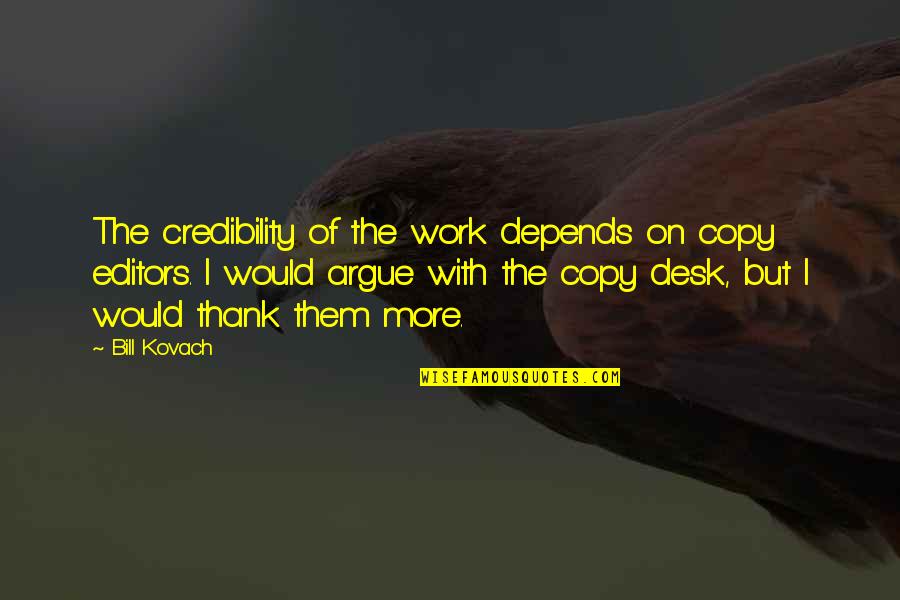 The credibility of the work depends on copy editors. I would argue with the copy desk, but I would thank them more.
—
Bill Kovach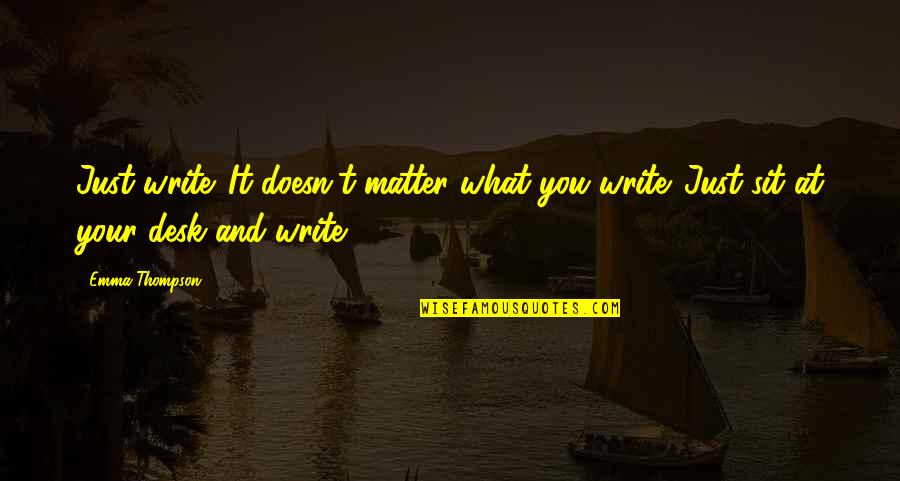 Just write. It doesn't matter what you write. Just sit at your desk and write.
—
Emma Thompson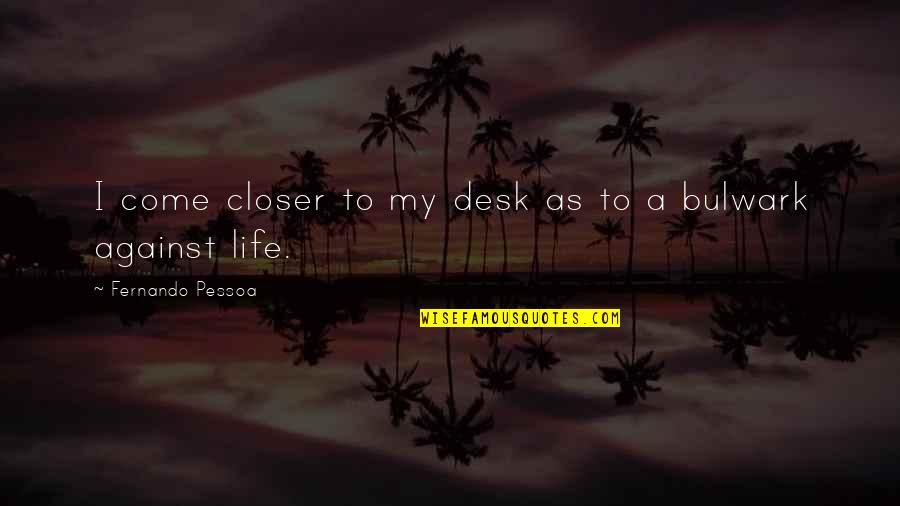 I come closer to my desk as to a bulwark against life.
—
Fernando Pessoa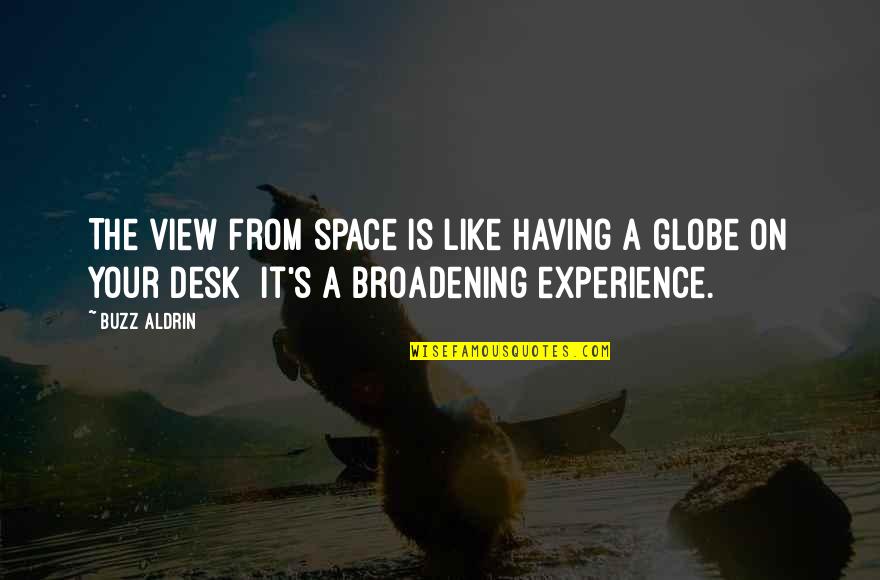 The view from space is like having a globe on your desk
it's a broadening experience. —
Buzz Aldrin
I liked to go to court. I became a lawyer because of the allure of the courtroom, not necessarily to be chained to an office desk. —
John E. Jones III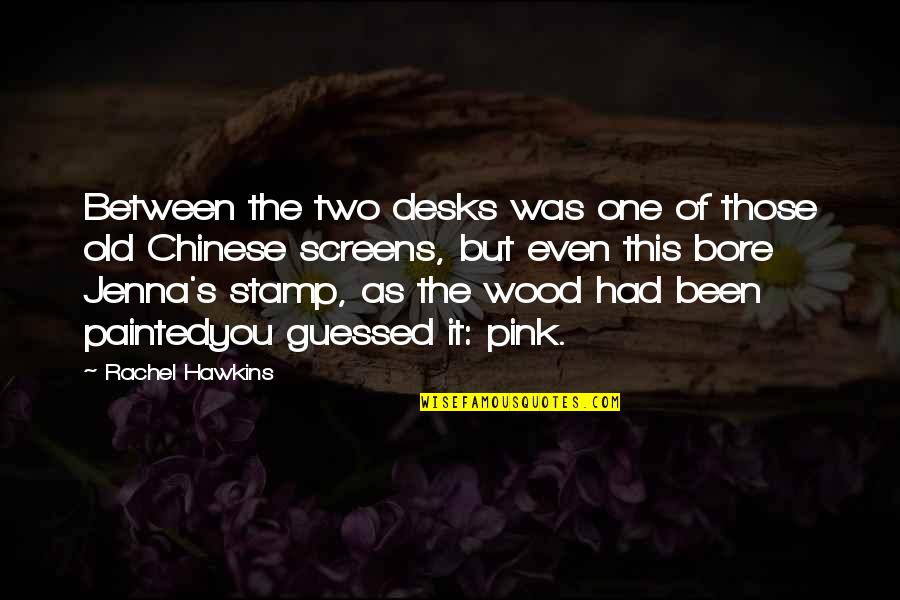 Between the two
desks
was one of those old Chinese screens, but even this bore Jenna's stamp, as the wood had been painted
you guessed it: pink. —
Rachel Hawkins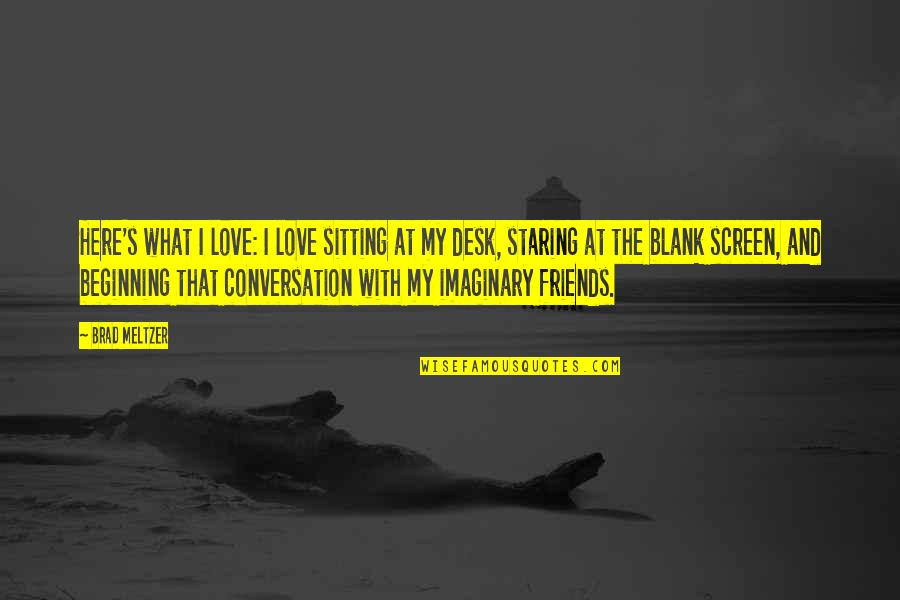 Here's what I love: I love sitting at my desk, staring at the blank screen, and beginning that conversation with my imaginary friends. —
Brad Meltzer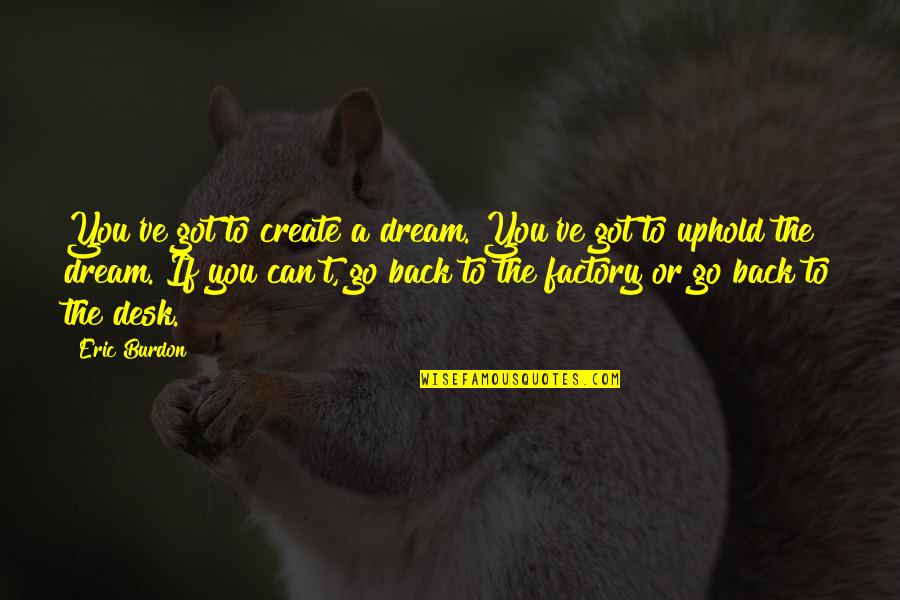 You've got to create a dream. You've got to uphold the dream. If you can't, go back to the factory or go back to the desk. —
Eric Burdon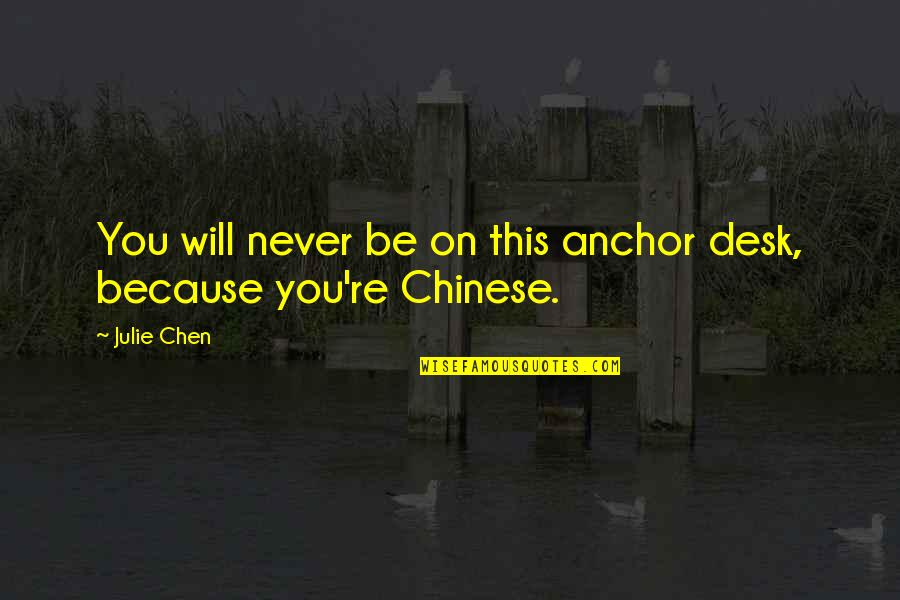 You will never be on this anchor desk, because you're Chinese. —
Julie Chen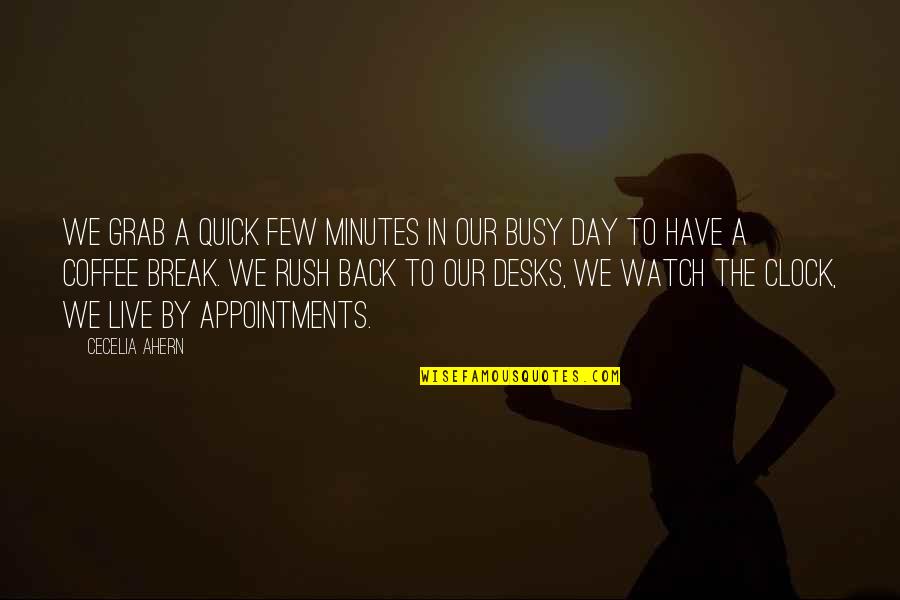 We grab a quick few minutes in our busy day to have a coffee break. We rush back to our
desks
, we watch the clock, we live by appointments. —
Cecelia Ahern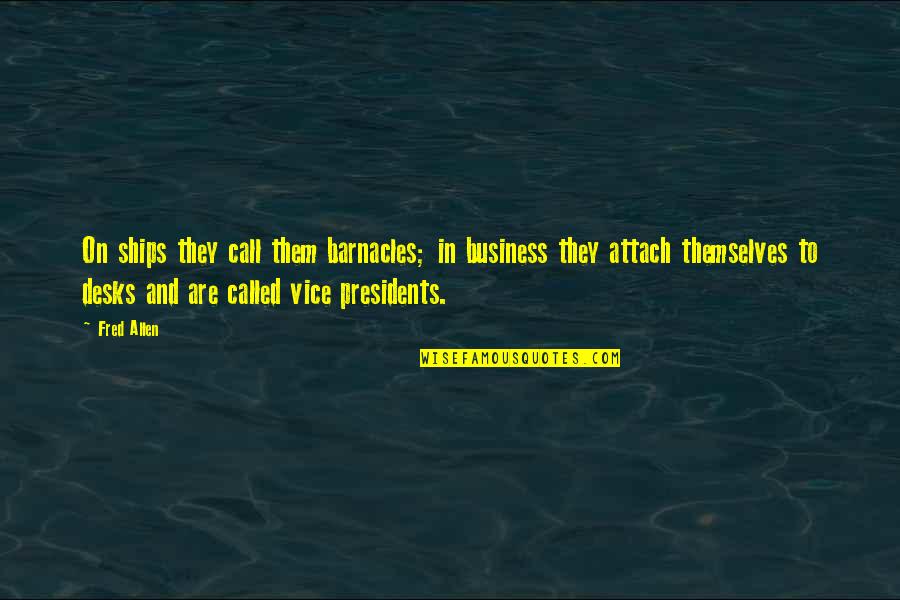 On ships they call them barnacles; in business they attach themselves to
desks
and are called vice presidents. —
Fred Allen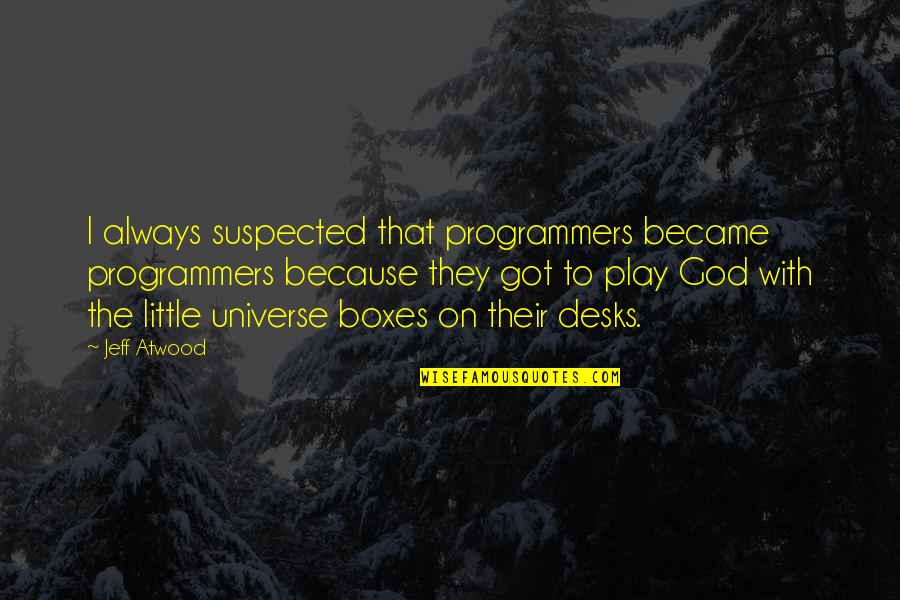 I always suspected that programmers became programmers because they got to play God with the little universe boxes on their
desks
. —
Jeff Atwood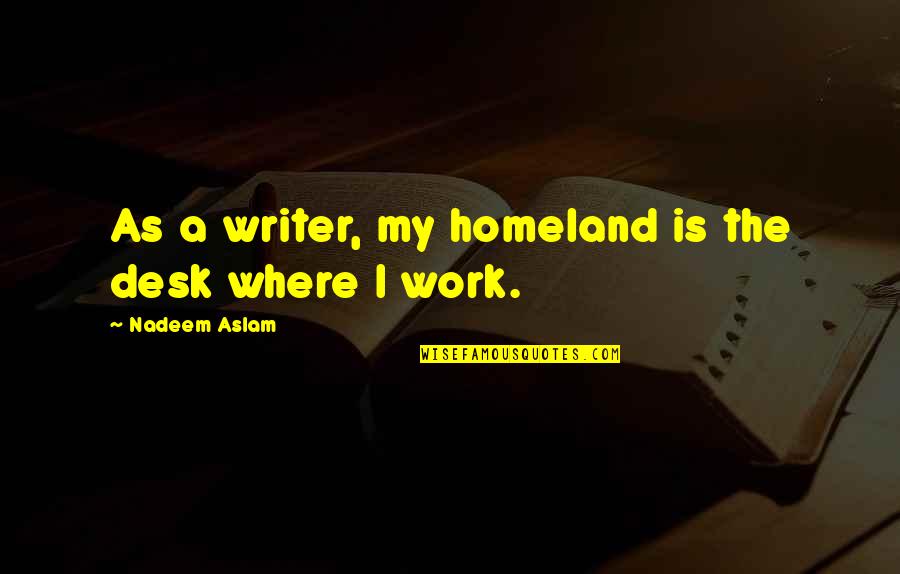 As a writer, my homeland is the desk where I work. —
Nadeem Aslam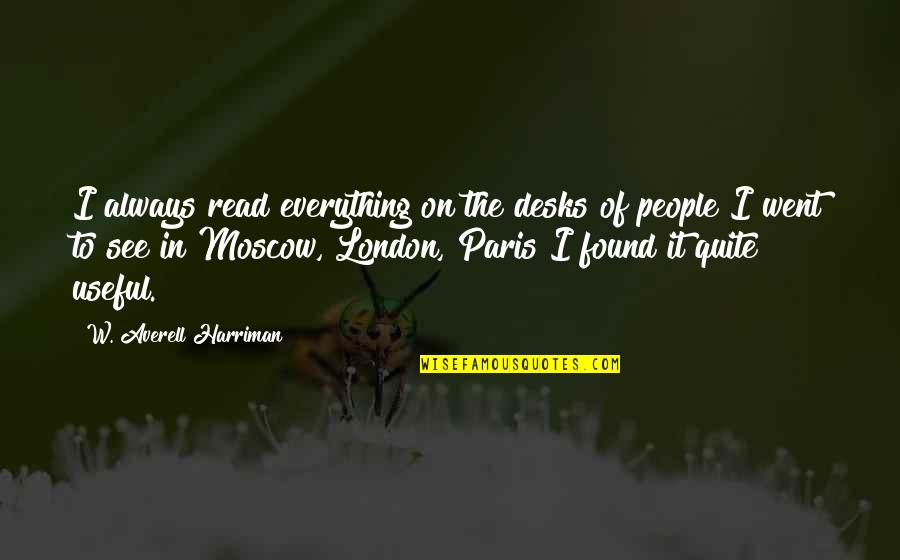 I always read everything on the
desks
of people I went to see in Moscow, London, Paris I found it quite useful. —
W. Averell Harriman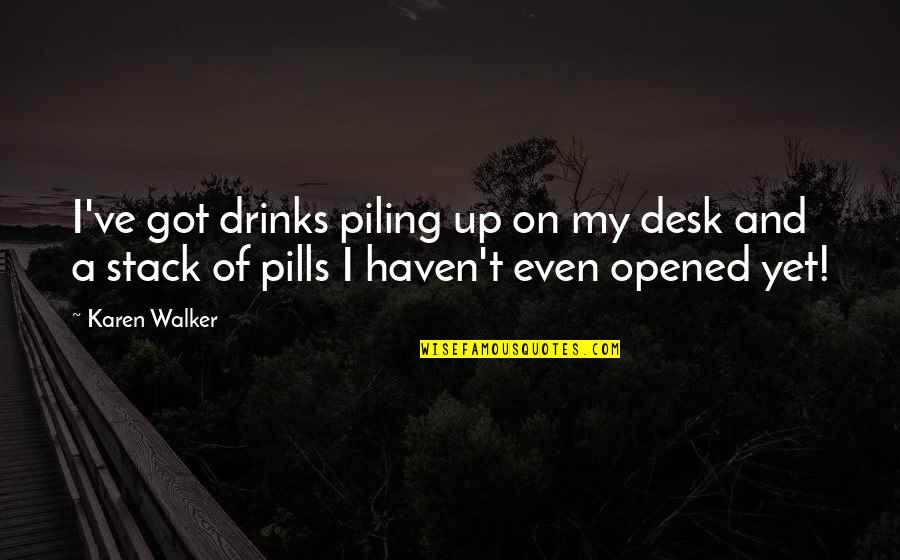 I've got drinks piling up on my desk and a stack of pills I haven't even opened yet! —
Karen Walker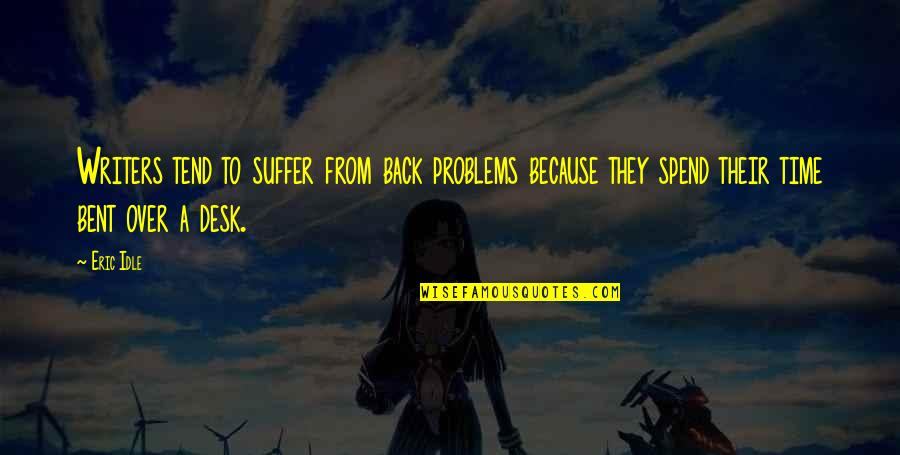 Writers tend to suffer from back problems because they spend their time bent over a desk. —
Eric Idle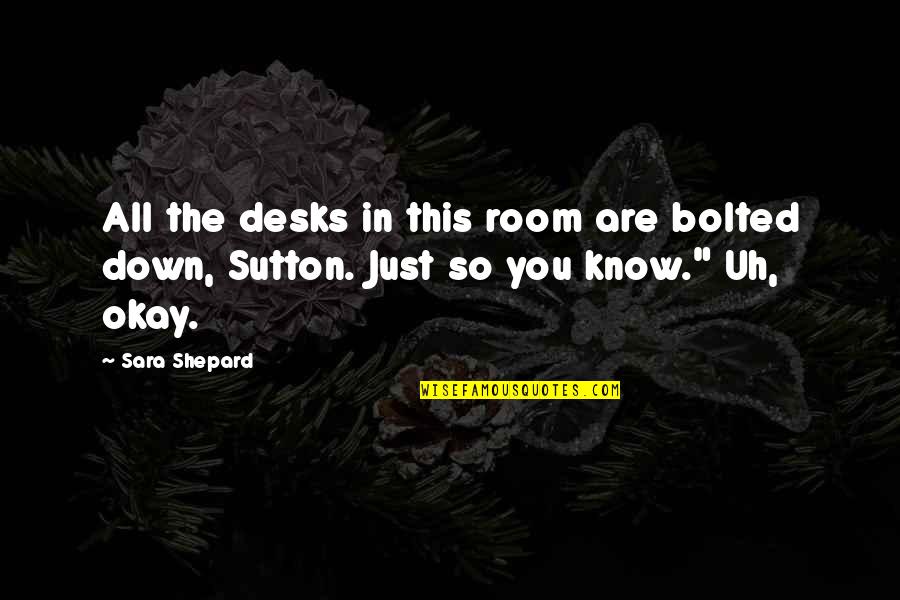 All the
desks
in this room are bolted down, Sutton. Just so you know." Uh, okay. —
Sara Shepard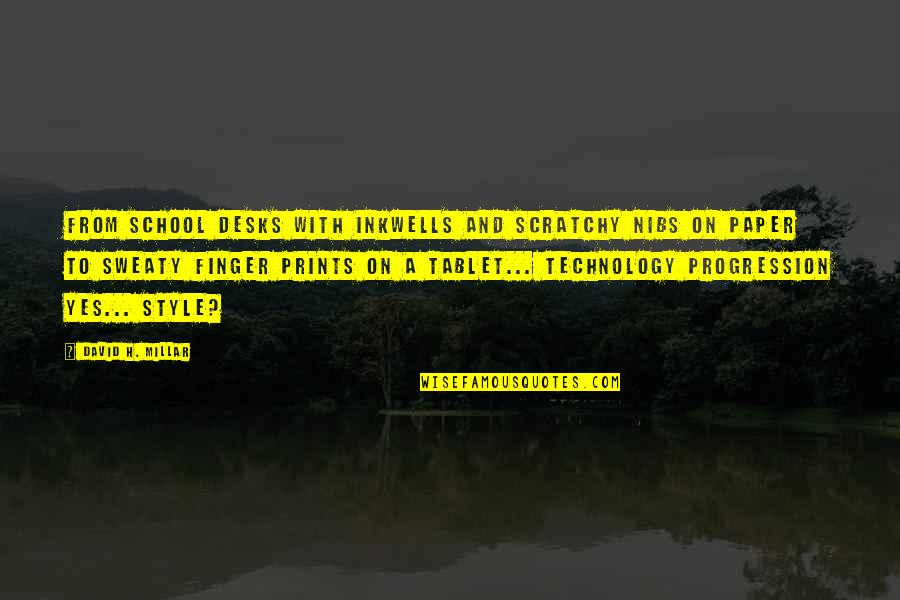 From school
desks
with inkwells and scratchy nibs on paper to sweaty finger prints on a tablet... technology progression yes... style? —
David H. Millar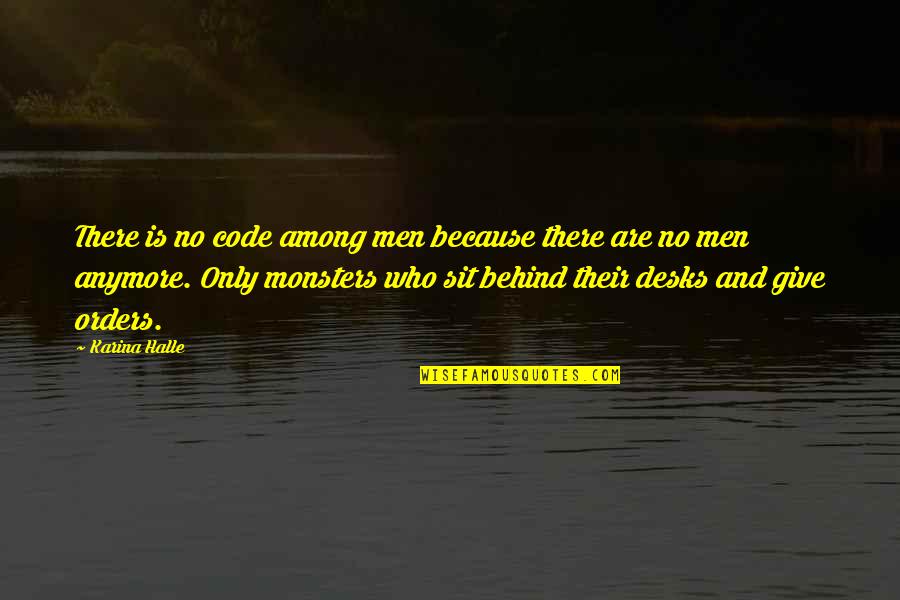 There is no code among men because there are no men anymore. Only monsters who sit behind their
desks
and give orders. —
Karina Halle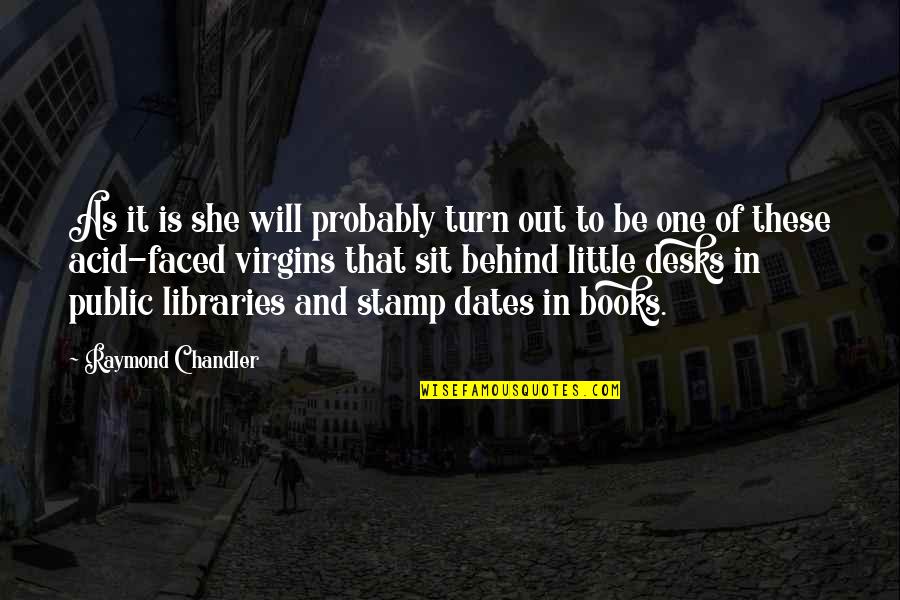 As it is she will probably turn out to be one of these acid-faced virgins that sit behind little
desks
in public libraries and stamp dates in books. —
Raymond Chandler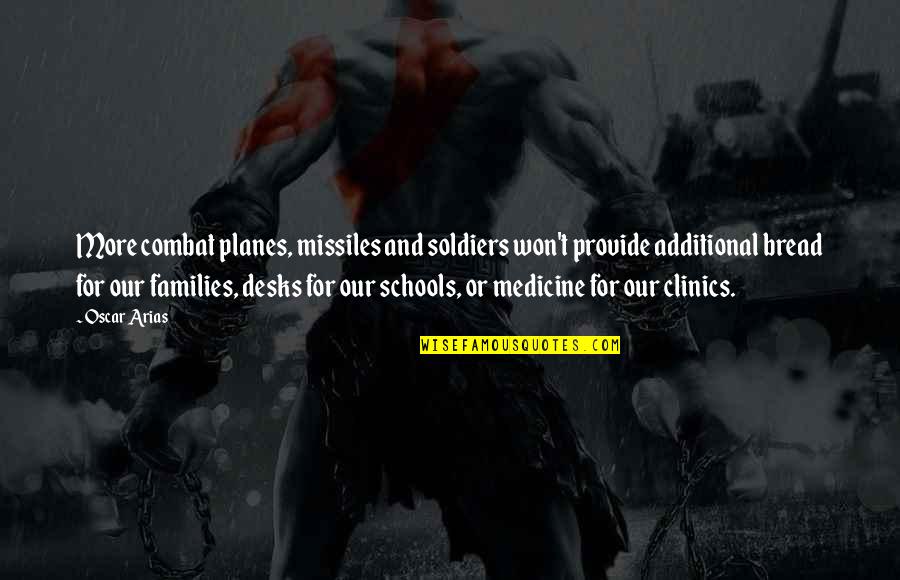 More combat planes, missiles and soldiers won't provide additional bread for our families,
desks
for our schools, or medicine for our clinics. —
Oscar Arias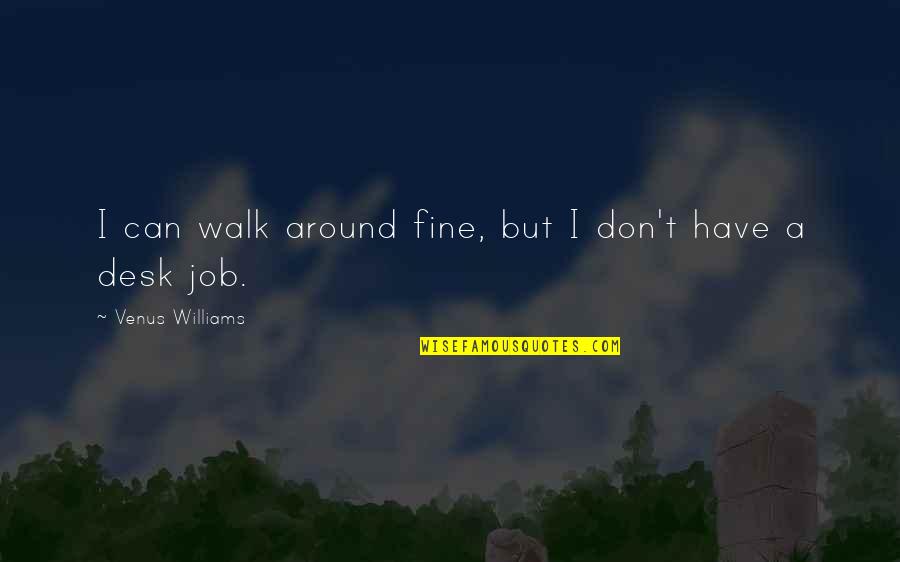 I can walk around fine, but I don't have a desk job. —
Venus Williams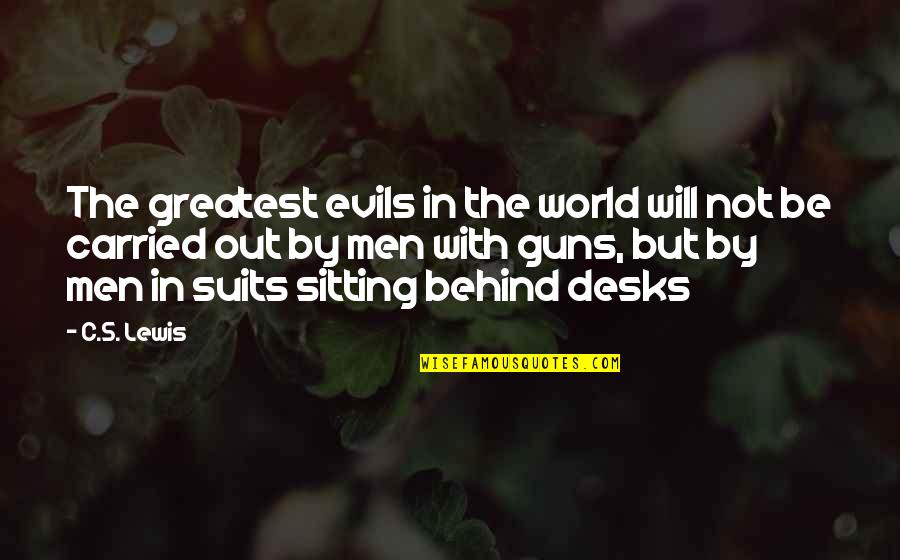 The greatest evils in the world will not be carried out by men with guns, but by men in suits sitting behind
desks
—
C.S. Lewis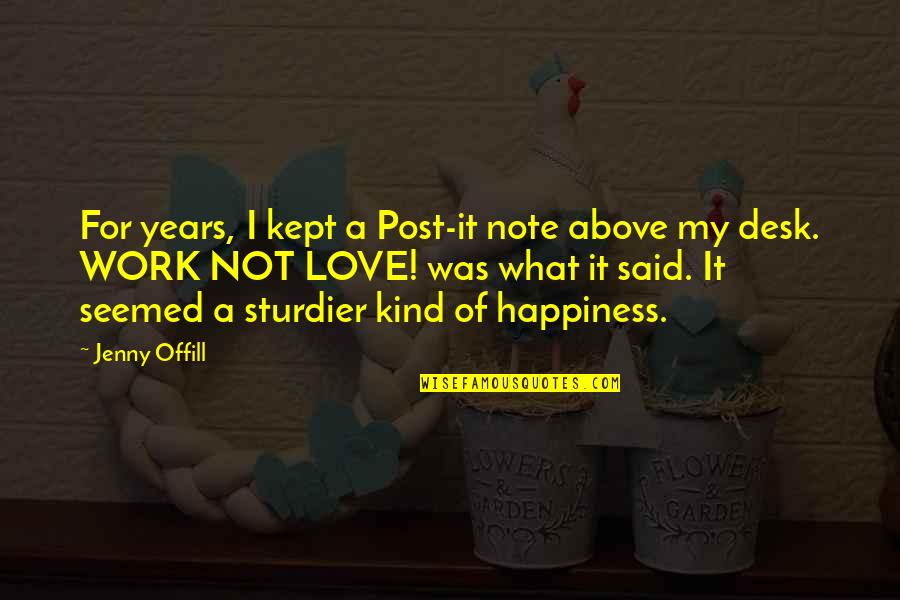 For years, I kept a Post-it note above my desk. WORK NOT LOVE! was what it said. It seemed a sturdier kind of happiness. —
Jenny Offill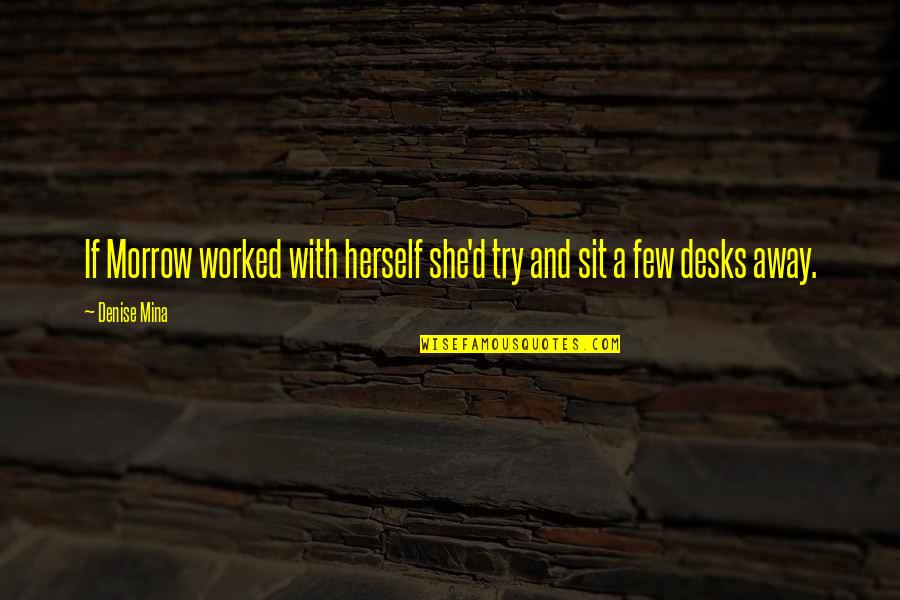 If Morrow worked with herself she'd try and sit a few
desks
away. —
Denise Mina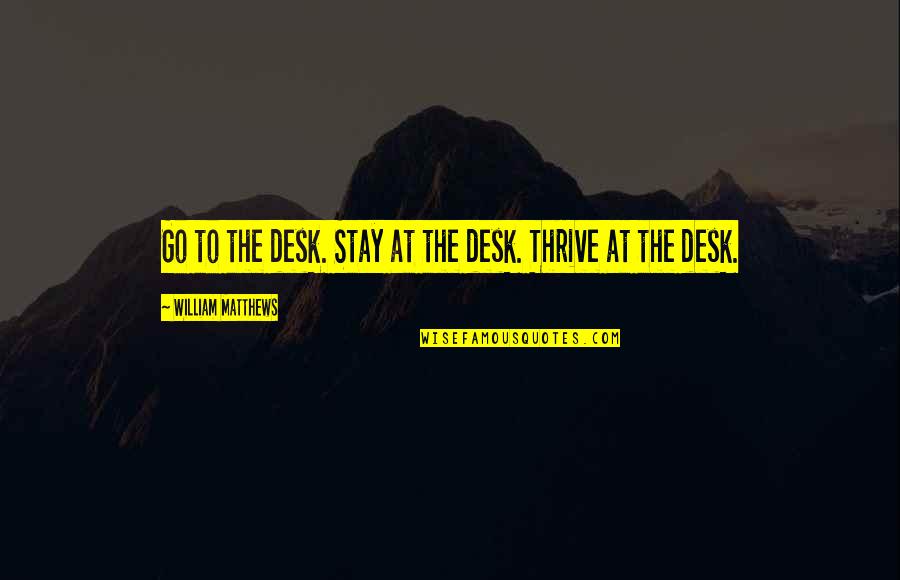 Go to the desk. Stay at the desk. Thrive at the desk. —
William Matthews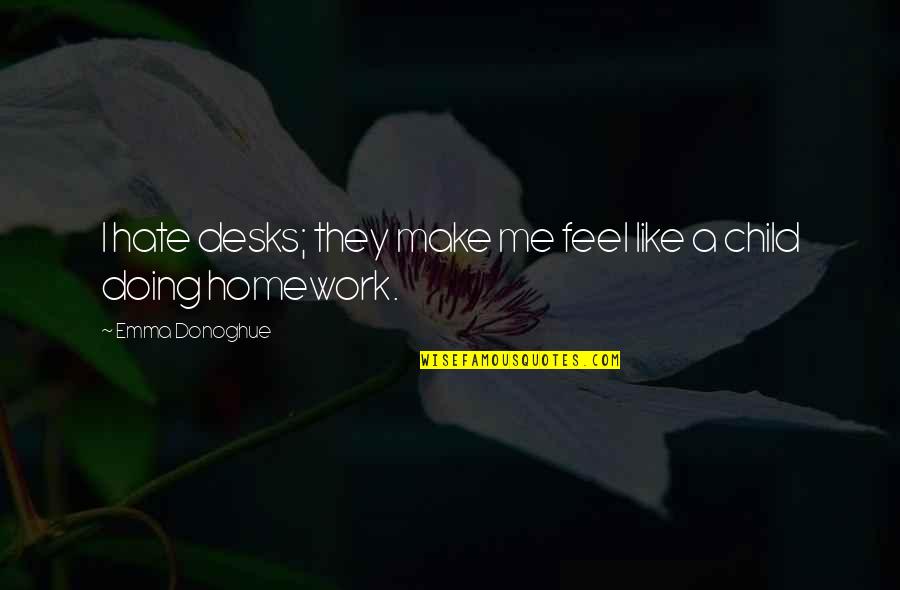 I hate
desks
; they make me feel like a child doing homework. —
Emma Donoghue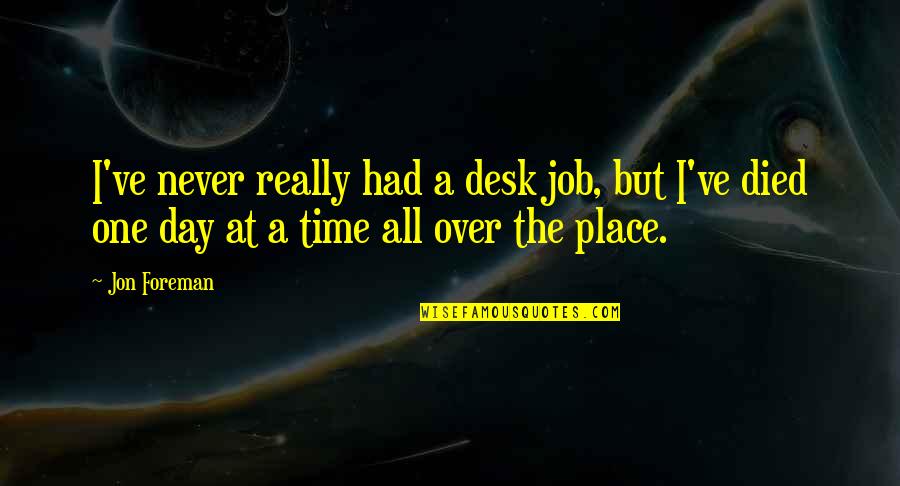 I've never really had a desk job, but I've died one day at a time all over the place. —
Jon Foreman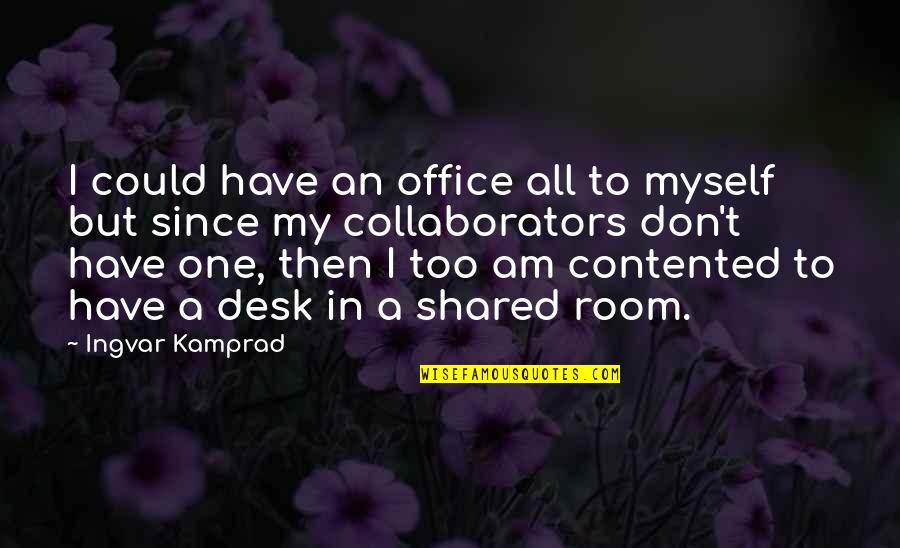 I could have an office all to myself but since my collaborators don't have one, then I too am contented to have a desk in a shared room. —
Ingvar Kamprad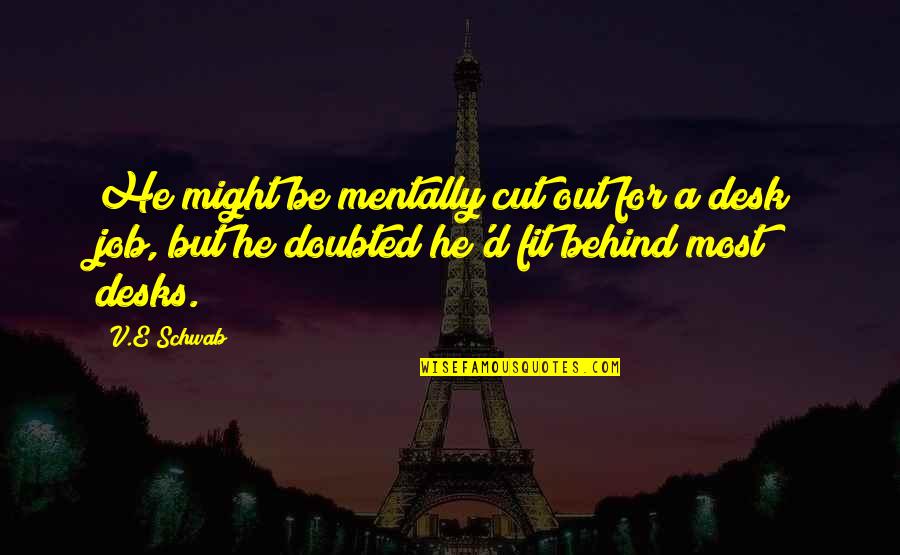 He might be mentally cut out for a desk job, but he doubted he'd fit behind most
desks
. —
V.E Schwab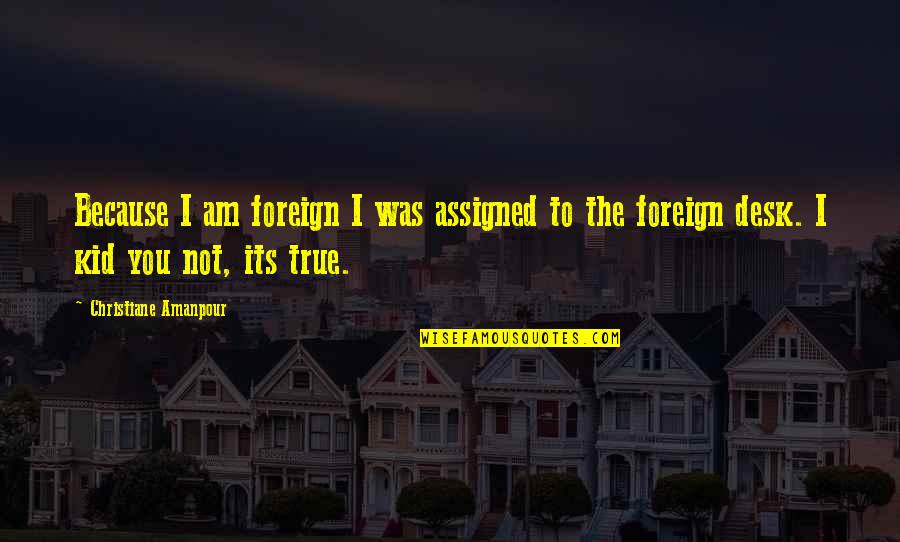 Because I am foreign I was assigned to the foreign desk. I kid you not, its true. —
Christiane Amanpour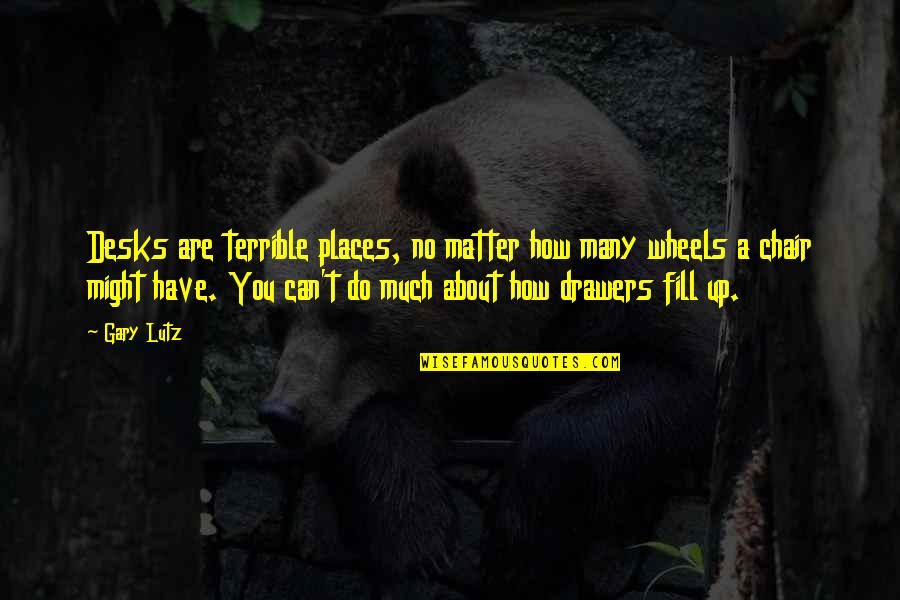 Desks
are terrible places, no matter how many wheels a chair might have. You can't do much about how drawers fill up. —
Gary Lutz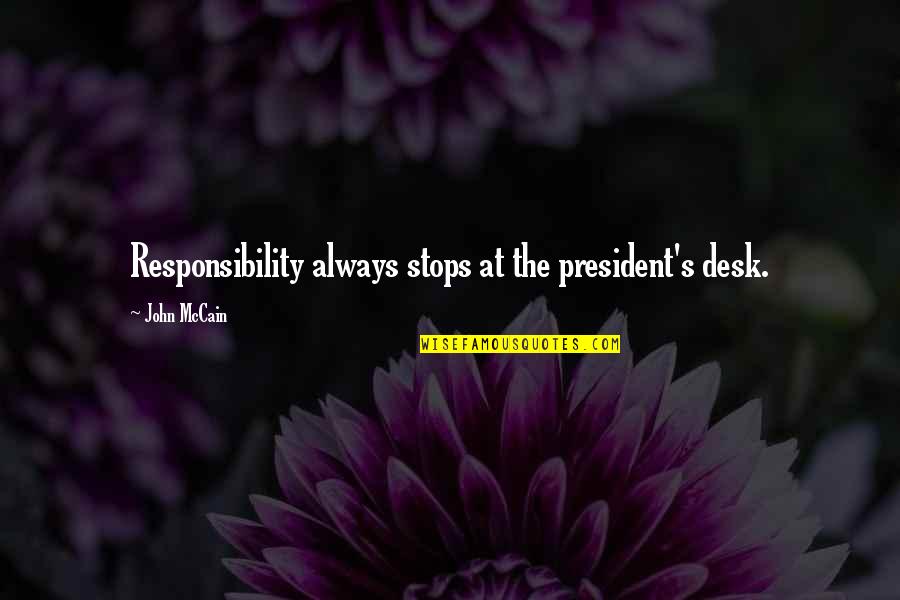 Responsibility always stops at the president's desk. —
John McCain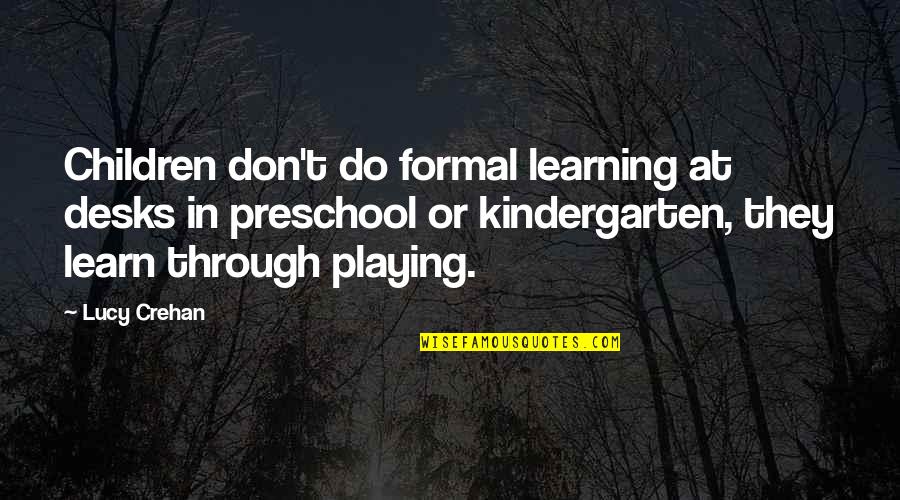 Children don't do formal learning at
desks
in preschool or kindergarten, they learn through playing. —
Lucy Crehan