Deep And Wide Quotes
Collection of top 32 famous quotes about Deep And Wide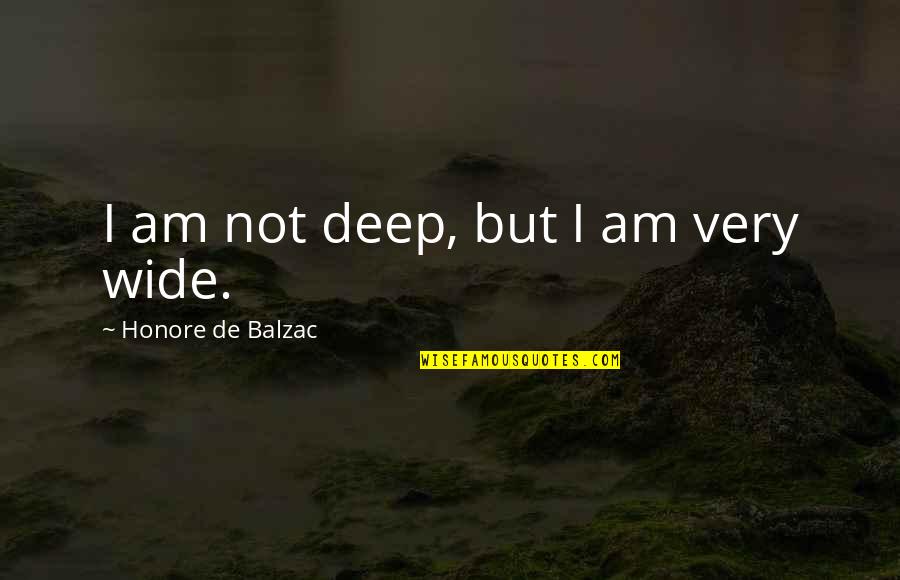 I am not deep, but I am very wide.
—
Honore De Balzac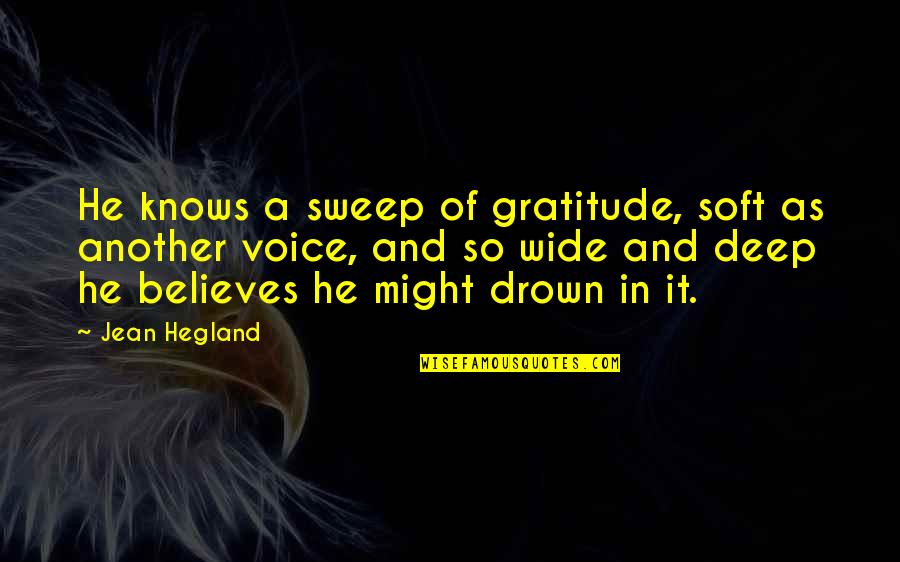 He knows a sweep of gratitude, soft as another voice, and so wide and deep he believes he might drown in it.
—
Jean Hegland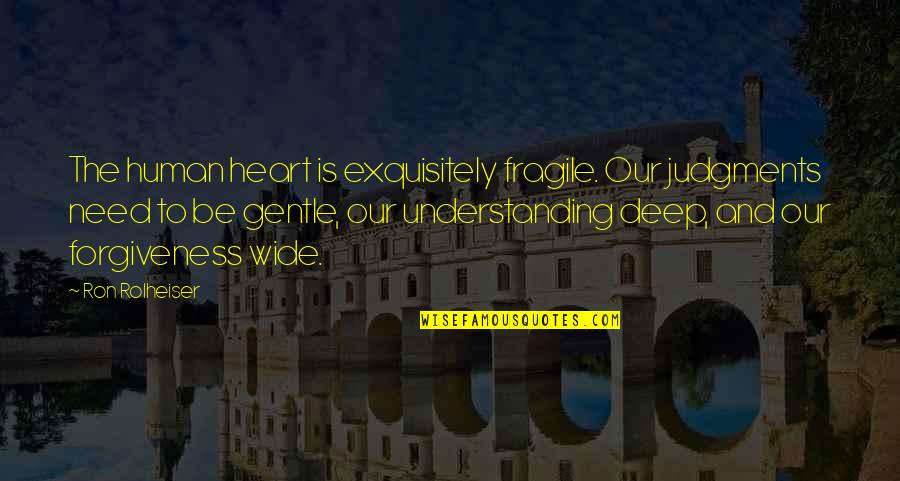 The human heart is exquisitely fragile. Our judgments need to be gentle, our understanding deep, and our forgiveness wide.
—
Ron Rolheiser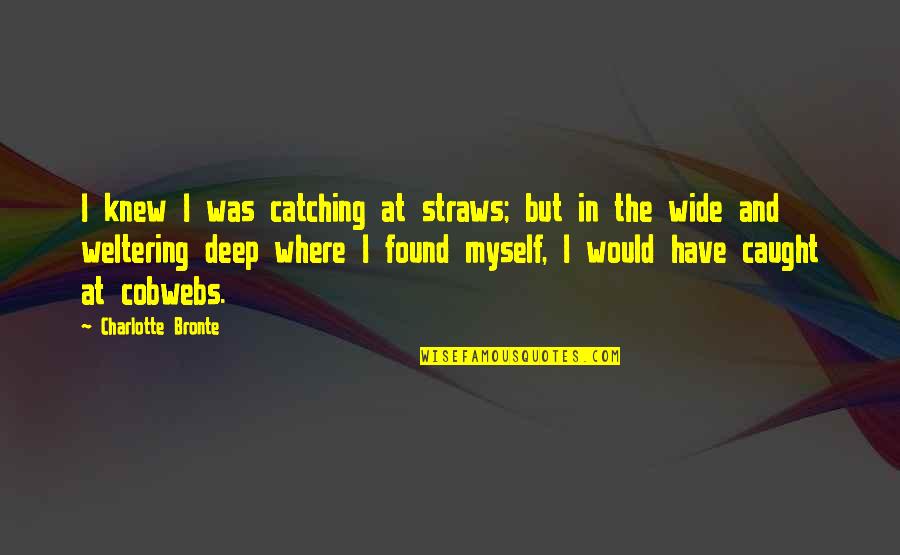 I knew I was catching at straws; but in the wide and weltering deep where I found myself, I would have caught at cobwebs.
—
Charlotte Bronte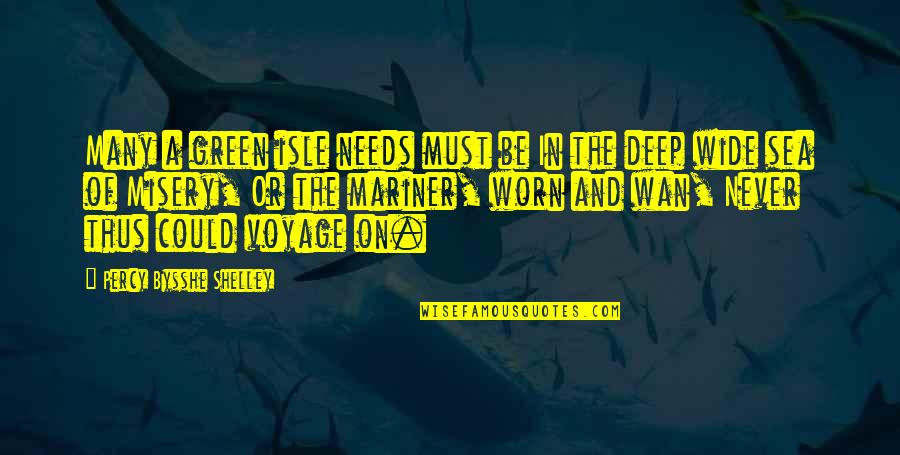 Many a green isle needs must be In the deep wide sea of Misery, Or the mariner, worn and wan, Never thus could voyage on.
—
Percy Bysshe Shelley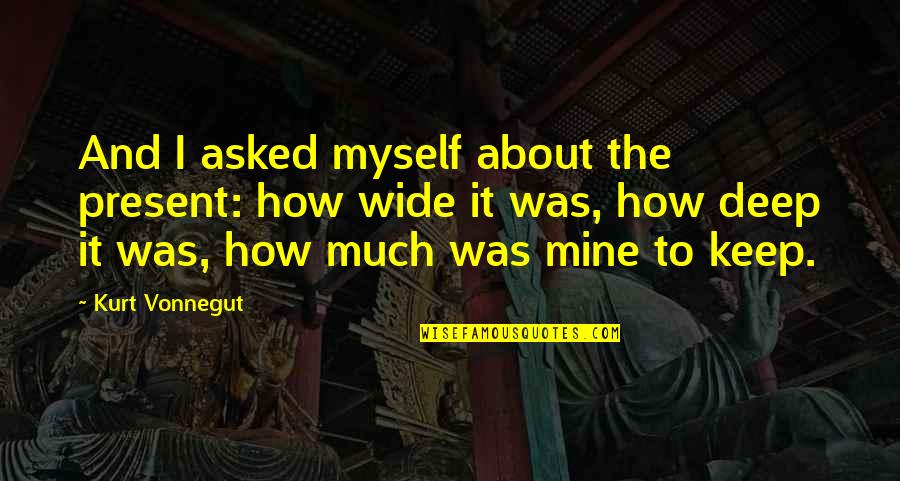 And I asked myself about the present: how wide it was, how deep it was, how much was mine to keep.
—
Kurt Vonnegut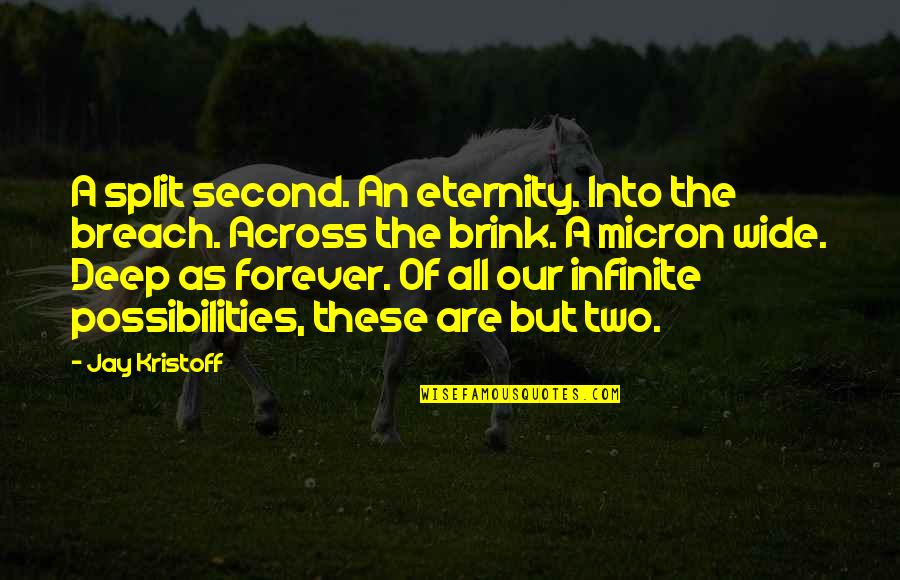 A split second. An eternity. Into the breach. Across the brink. A micron wide. Deep as forever. Of all our infinite possibilities, these are but two.
—
Jay Kristoff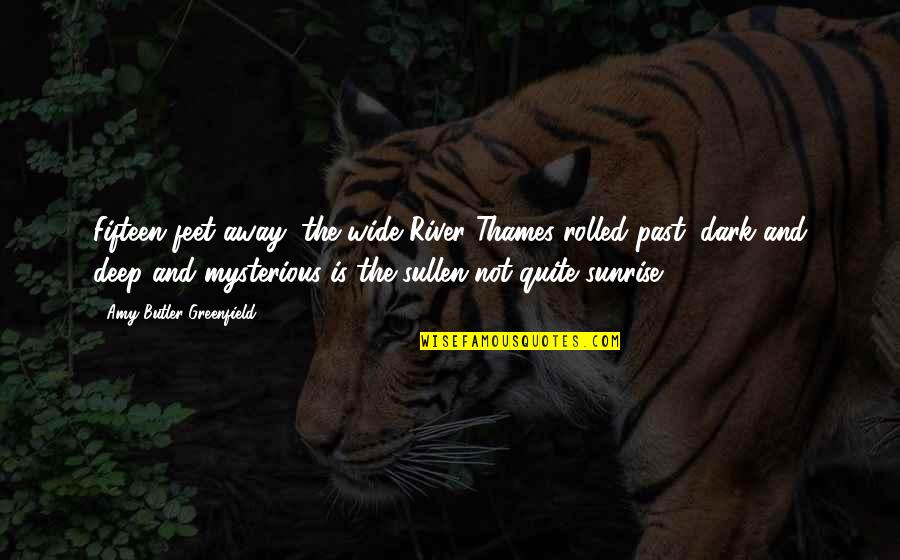 Fifteen feet away, the wide River Thames rolled past, dark and deep and mysterious is the sullen-not-quite sunrise.
—
Amy Butler Greenfield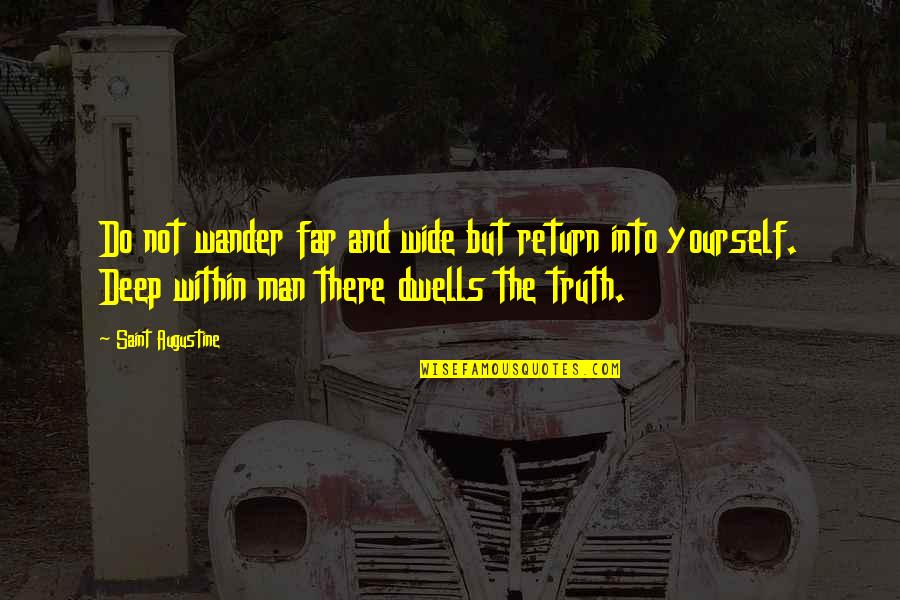 Do not wander far and wide but return into yourself. Deep within man there dwells the truth. —
Saint Augustine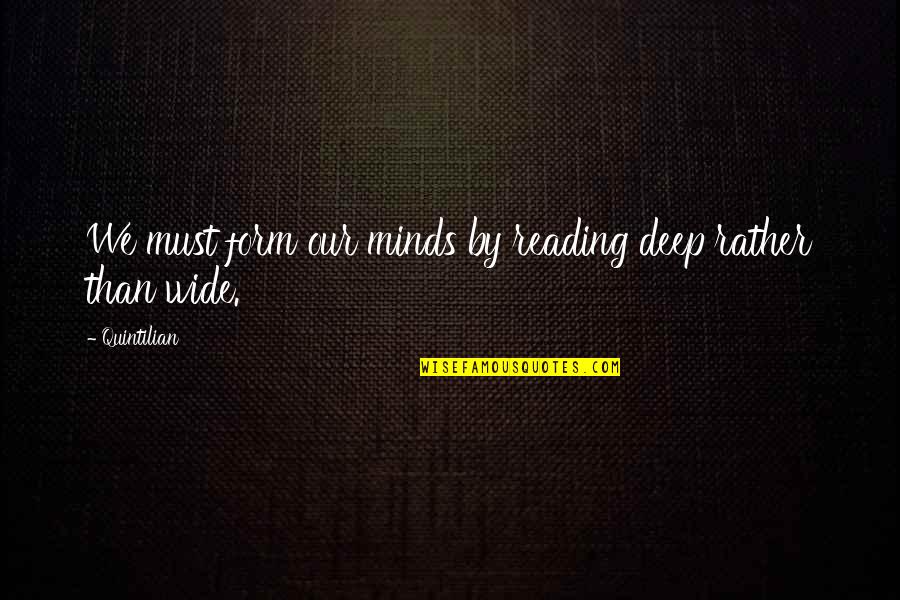 We must form our minds by reading deep rather than wide. —
Quintilian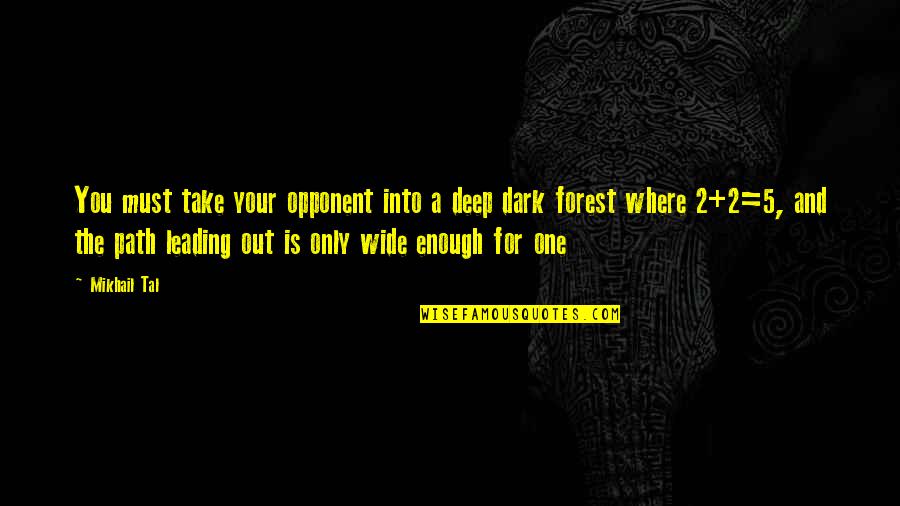 You must take your opponent into a deep dark forest where 2+2=5, and the path leading out is only wide enough for one —
Mikhail Tal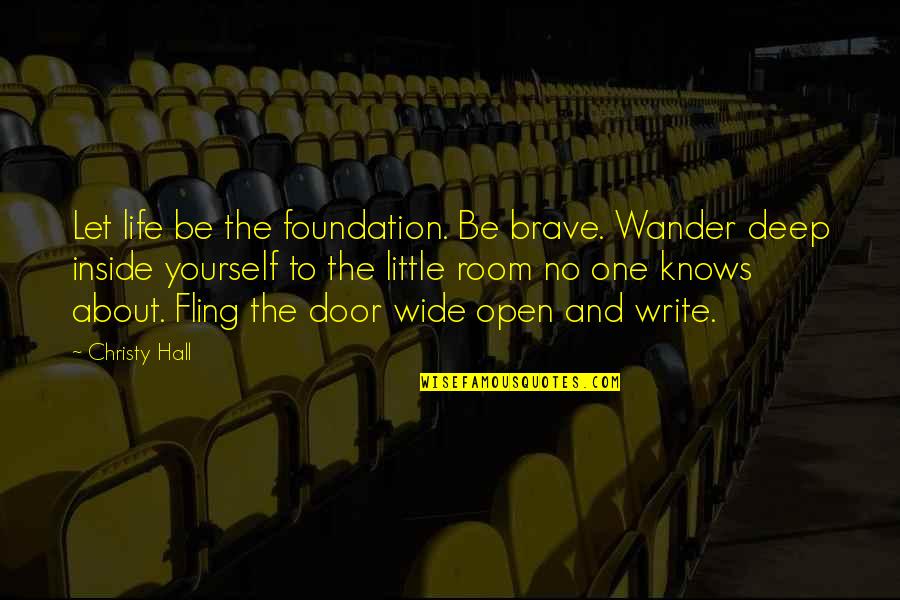 Let life be the foundation. Be brave. Wander deep inside yourself to the little room no one knows about. Fling the door wide open and write. —
Christy Hall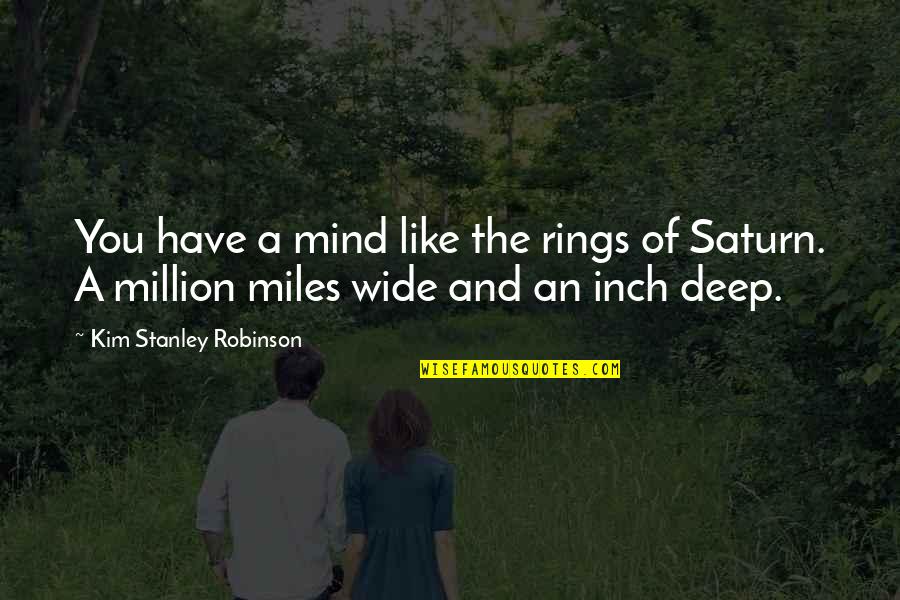 You have a mind like the rings of Saturn. A million miles wide and an inch deep. —
Kim Stanley Robinson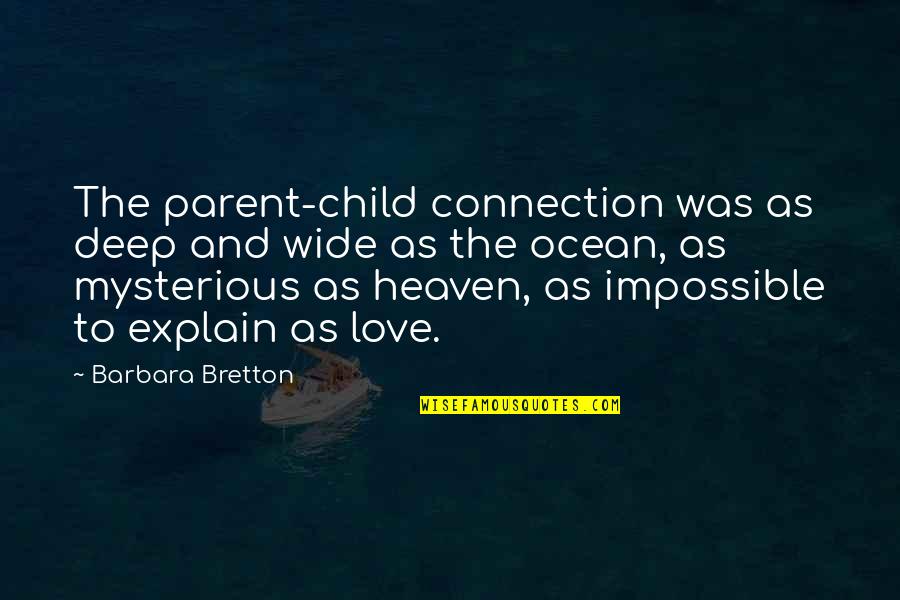 The parent-child connection was as
deep and wide
as the ocean, as mysterious as heaven, as impossible to explain as love. —
Barbara Bretton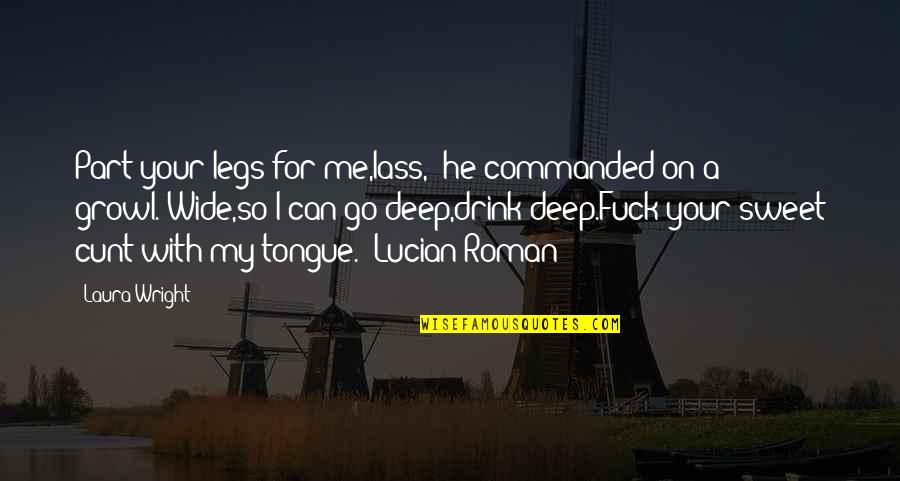 Part your legs for me,lass," he commanded on a growl."Wide,so I can go deep,drink deep.Fuck your sweet cunt with my tongue."
~Lucian Roman —
Laura Wright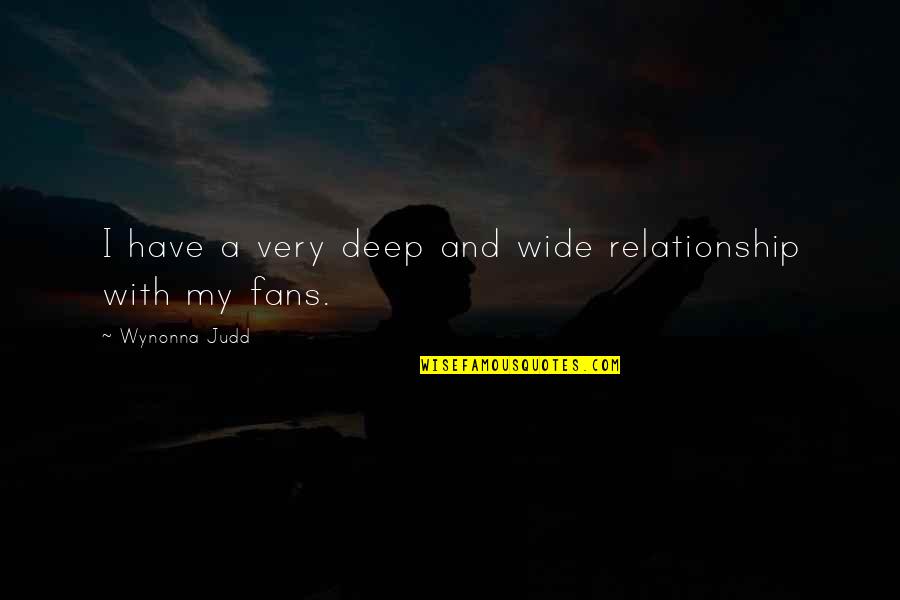 I have a very
deep and wide
relationship with my fans. —
Wynonna Judd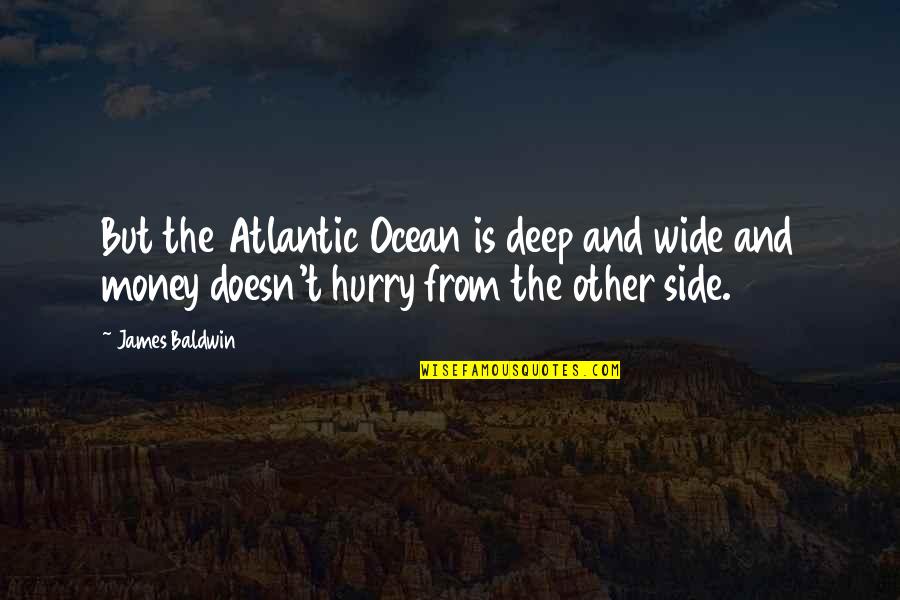 But the Atlantic Ocean is
deep and wide
and money doesn't hurry from the other side. —
James Baldwin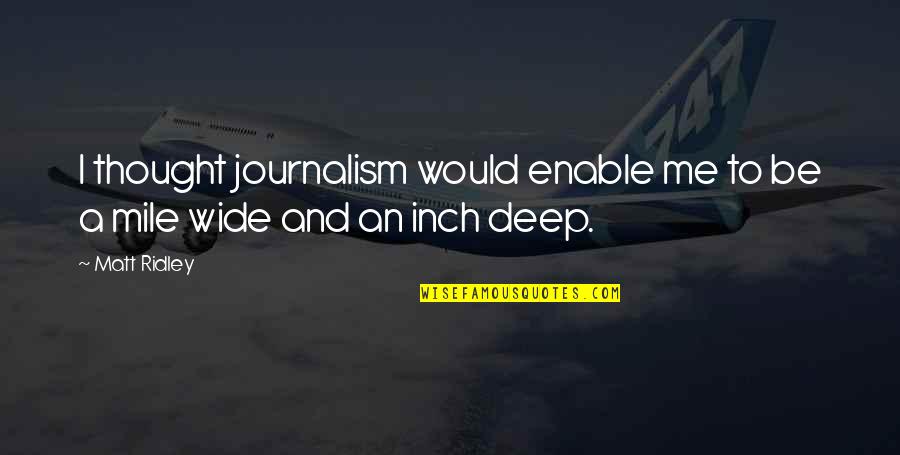 I thought journalism would enable me to be a mile wide and an inch deep. —
Matt Ridley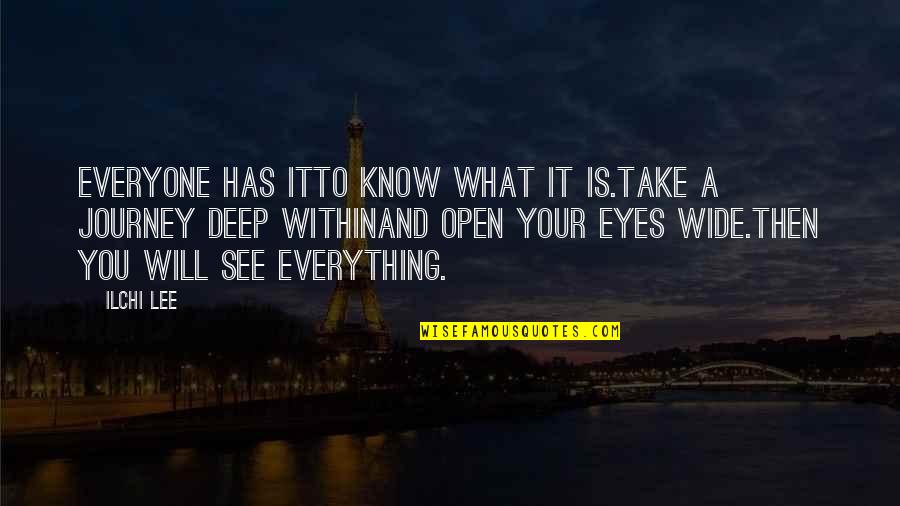 Everyone has it
To know what it is.
Take a journey deep within
And open your eyes wide.
Then you will see everything. —
Ilchi Lee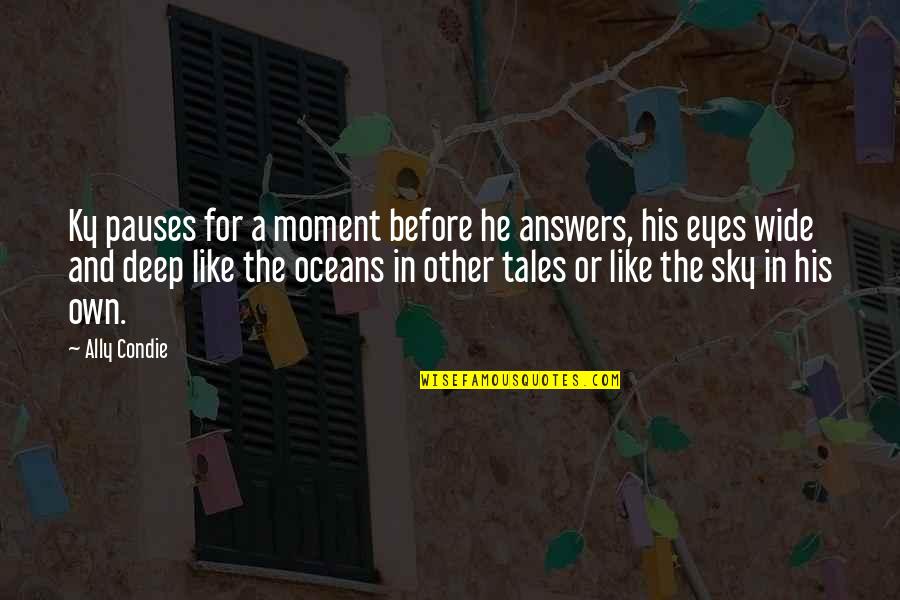 Ky pauses for a moment before he answers, his eyes wide and deep like the oceans in other tales or like the sky in his own. —
Ally Condie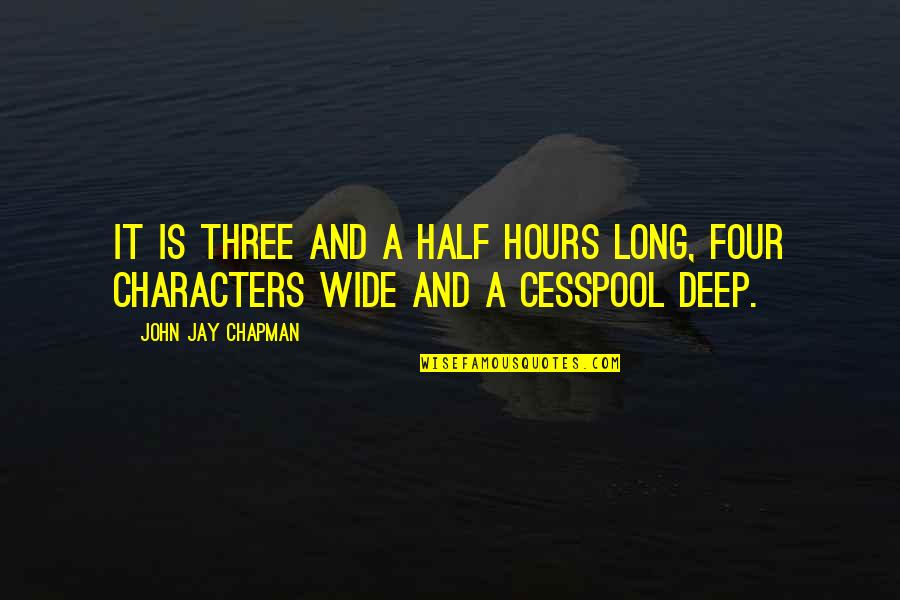 It is three and a half hours long, four characters wide and a cesspool deep. —
John Jay Chapman
No, 'tis not so deep as a well, nor so wide as a church door, but 'tis enough. —
William Shakespeare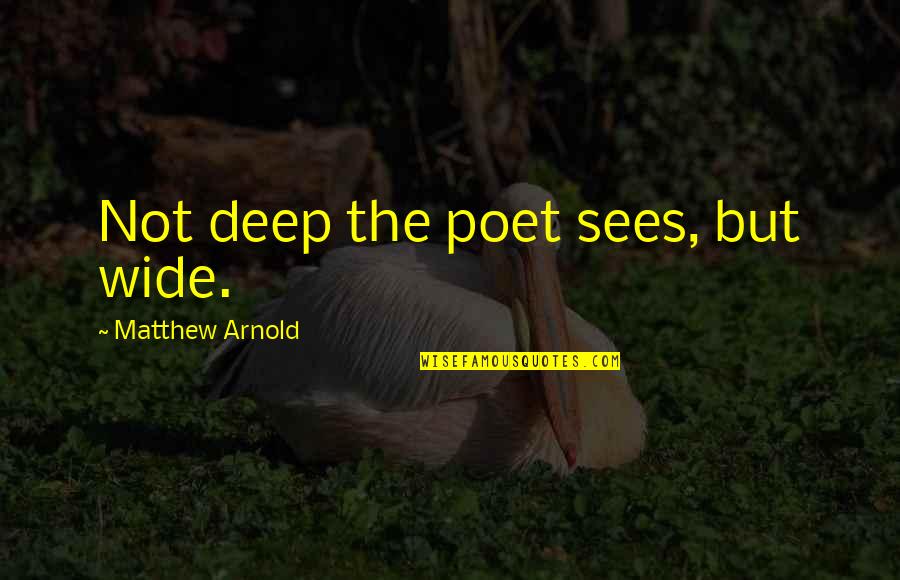 Not deep the poet sees, but wide. —
Matthew Arnold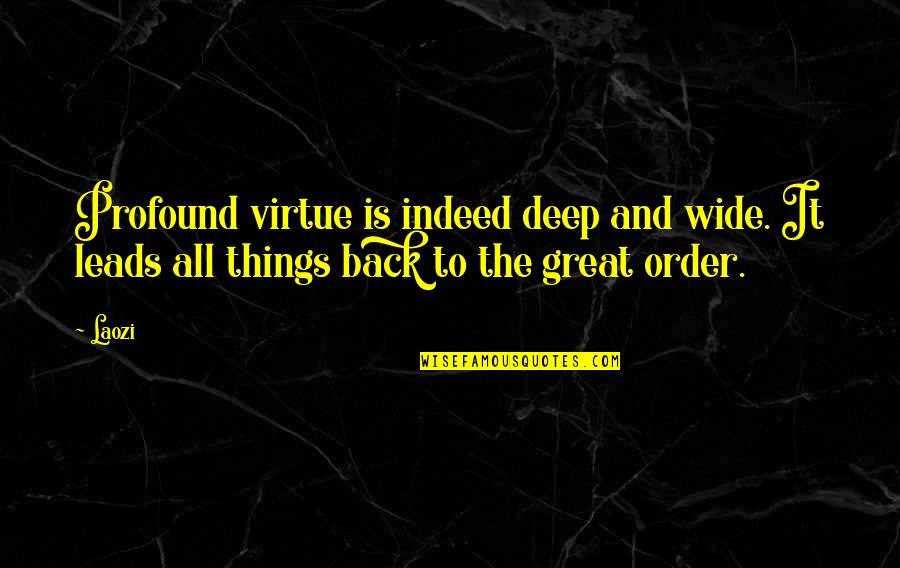 Profound virtue is indeed
deep and wide
. It leads all things back to the great order. —
Laozi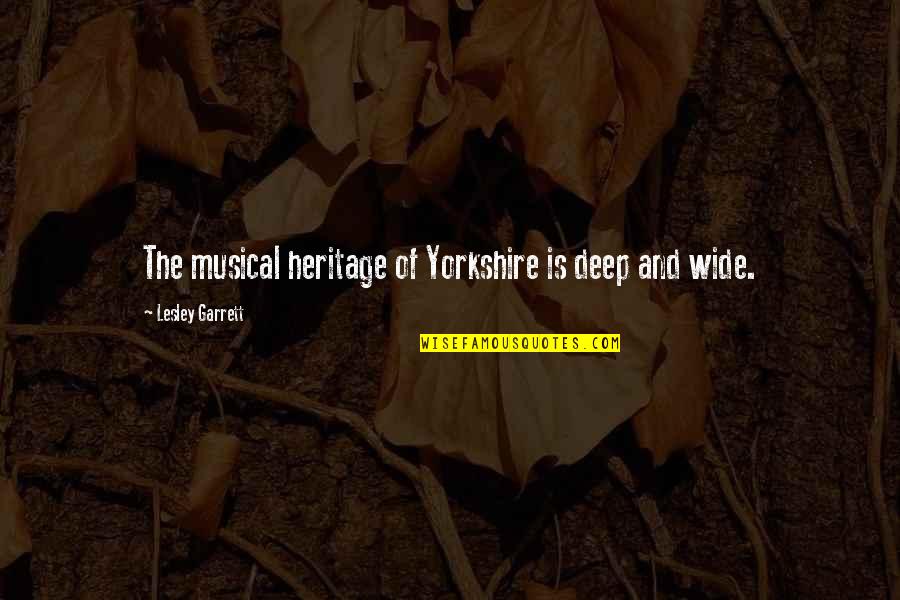 The musical heritage of Yorkshire is
deep and wide
. —
Lesley Garrett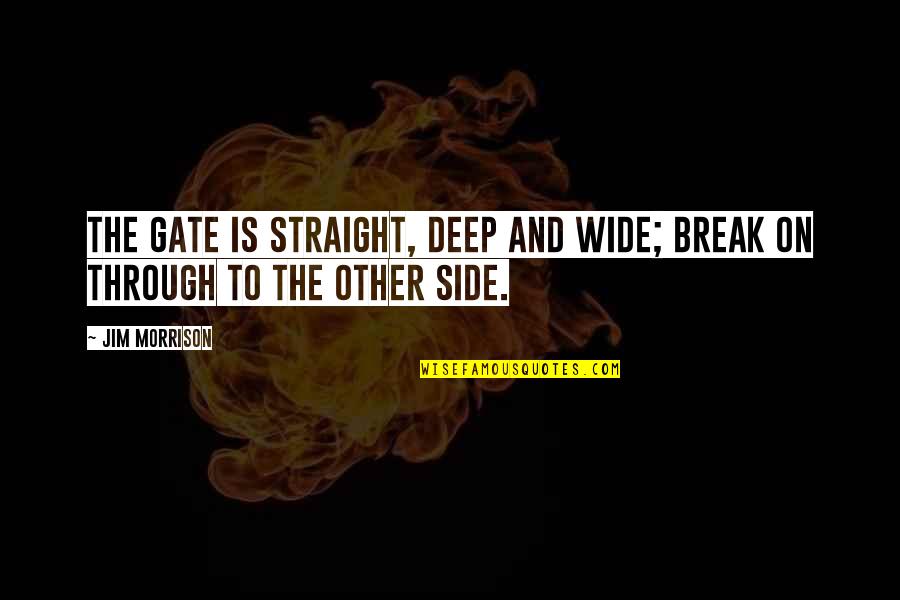 The Gate is Straight, Deep and Wide; Break On Through to the other side. —
Jim Morrison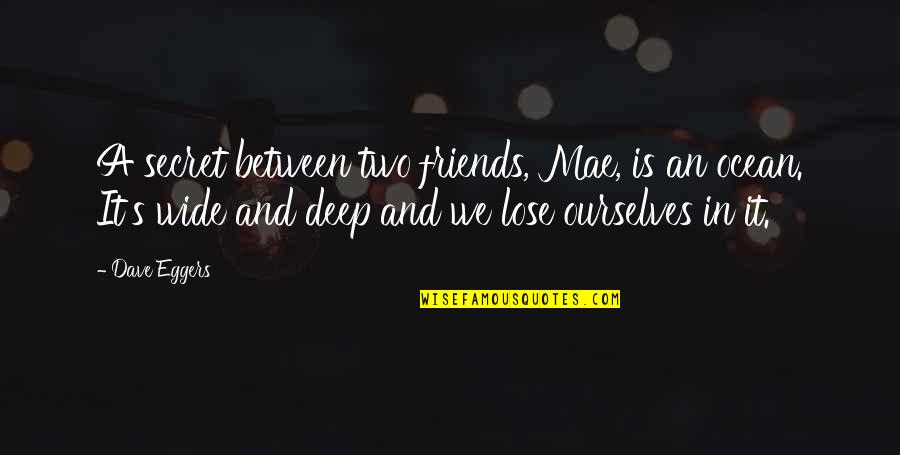 A secret between two friends, Mae, is an ocean. It's wide and deep and we lose ourselves in it. —
Dave Eggers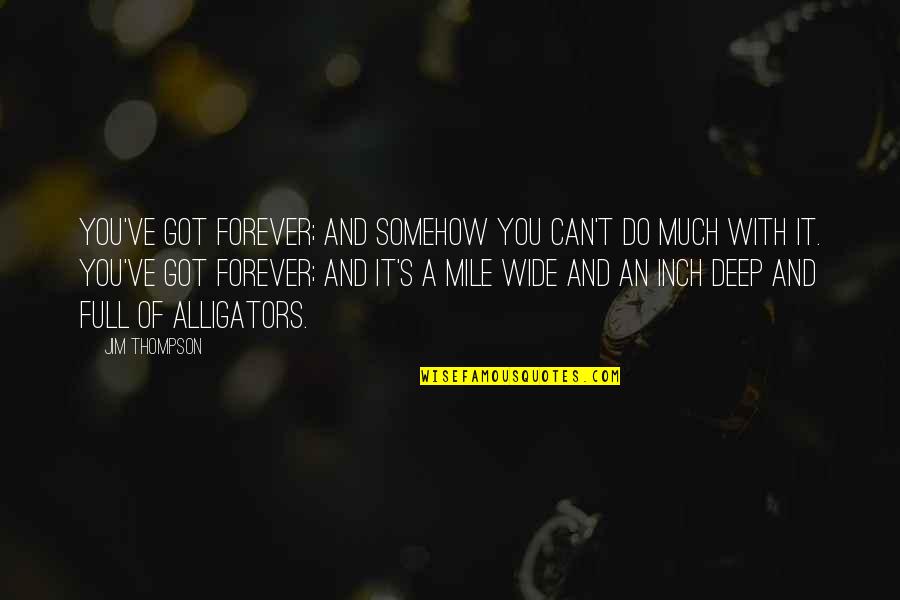 You've got forever; and somehow you can't do much with it. You've got forever; and it's a mile wide and an inch deep and full of alligators. —
Jim Thompson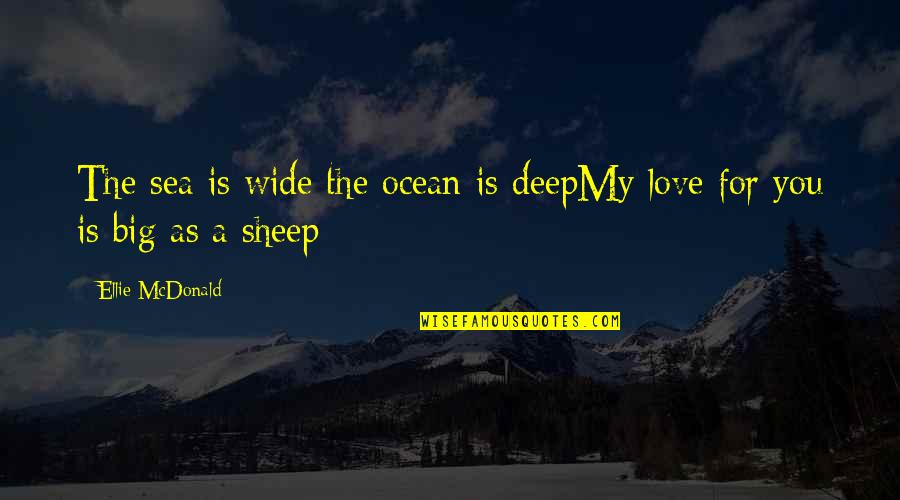 The sea is wide the ocean is deep
My love for you is big as a sheep —
Ellie McDonald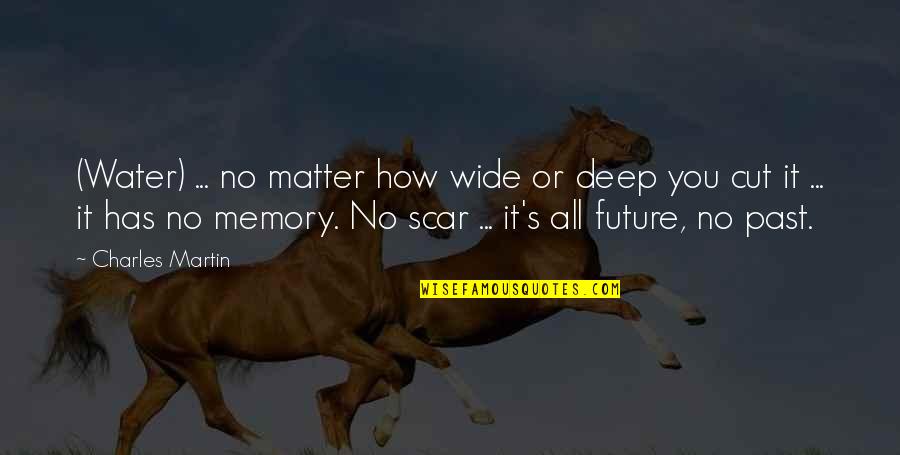 (Water) ... no matter how wide or deep you cut it ... it has no memory. No scar ... it's all future, no past. —
Charles Martin
God's love for mankind; wide, long, high and deep. —
Lailah Gifty Akita