David Estes Quotes
Collection of top 32 famous quotes about David Estes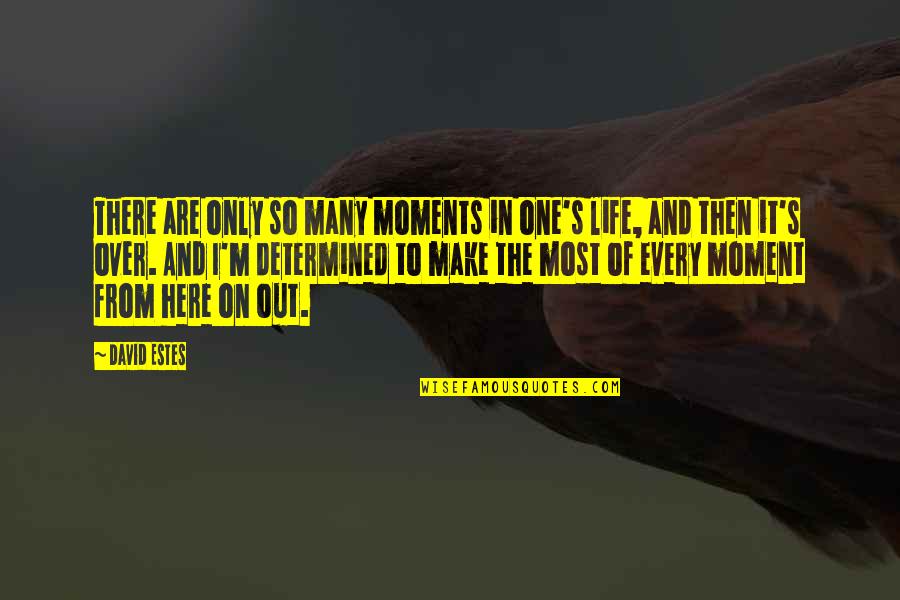 There are only so many moments in one's life, and then it's over. And I'm determined to make the most of every moment from here on out.
—
David Estes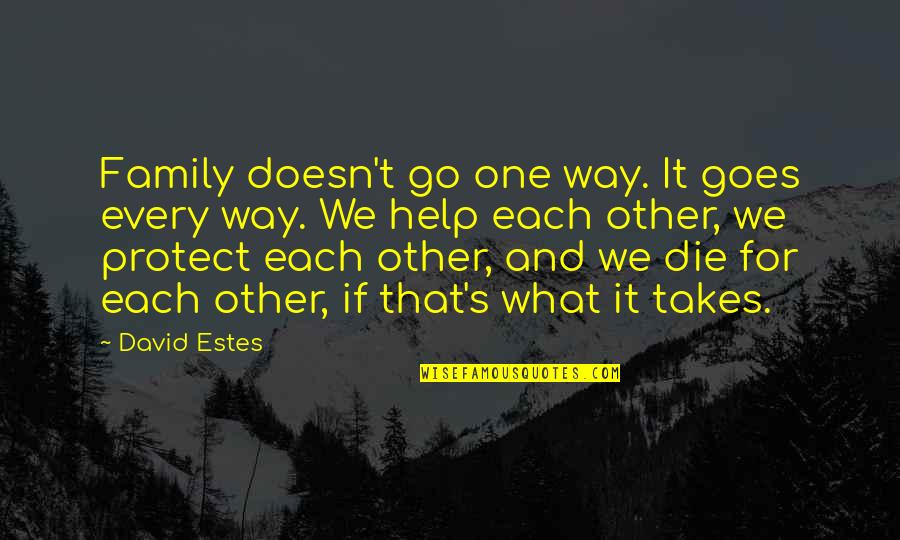 Family doesn't go one way. It goes every way. We help each other, we protect each other, and we die for each other, if that's what it takes.
—
David Estes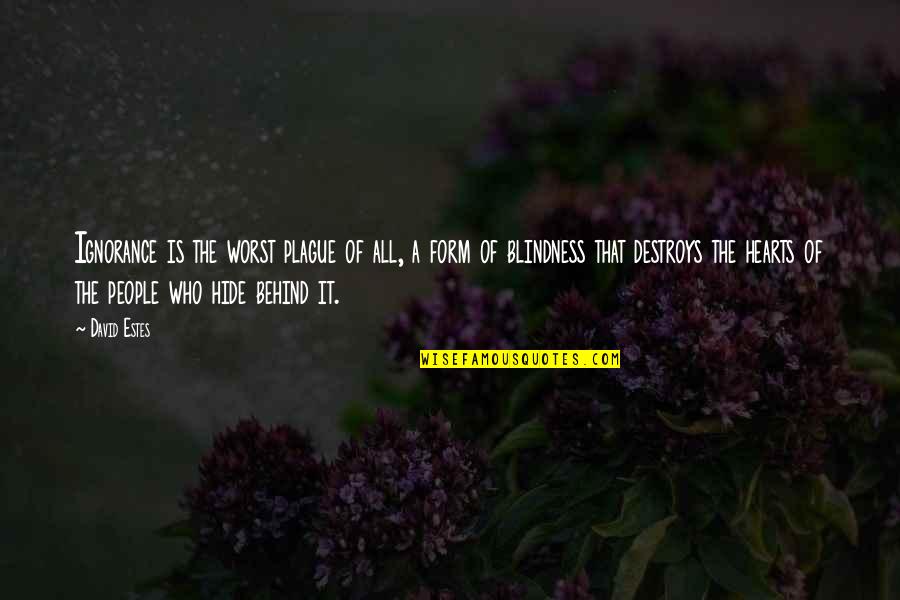 Ignorance is the worst plague of all, a form of blindness that destroys the hearts of the people who hide behind it.
—
David Estes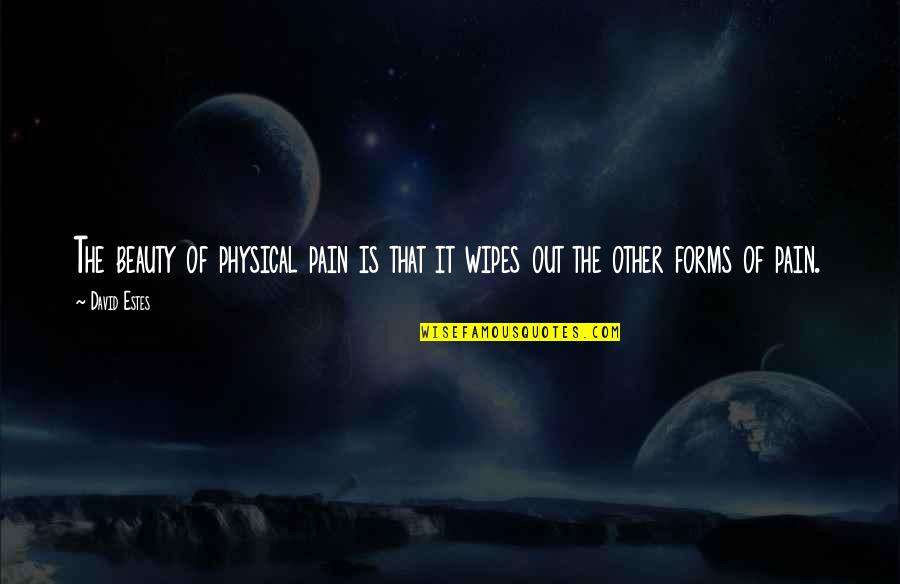 The beauty of physical pain is that it wipes out the other forms of pain.
—
David Estes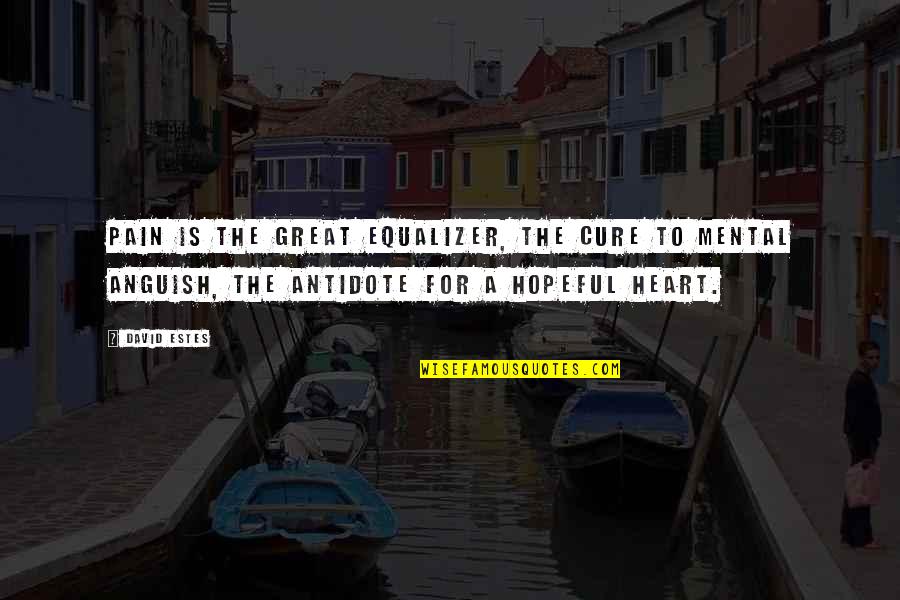 Pain is the great equalizer, the cure to mental anguish, the antidote for a hopeful heart.
—
David Estes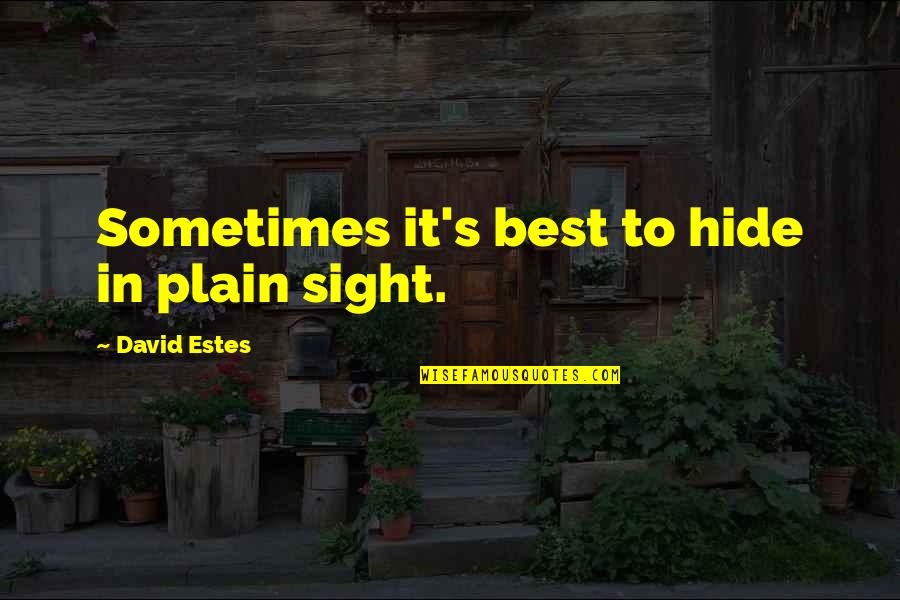 Sometimes it's best to hide in plain sight.
—
David Estes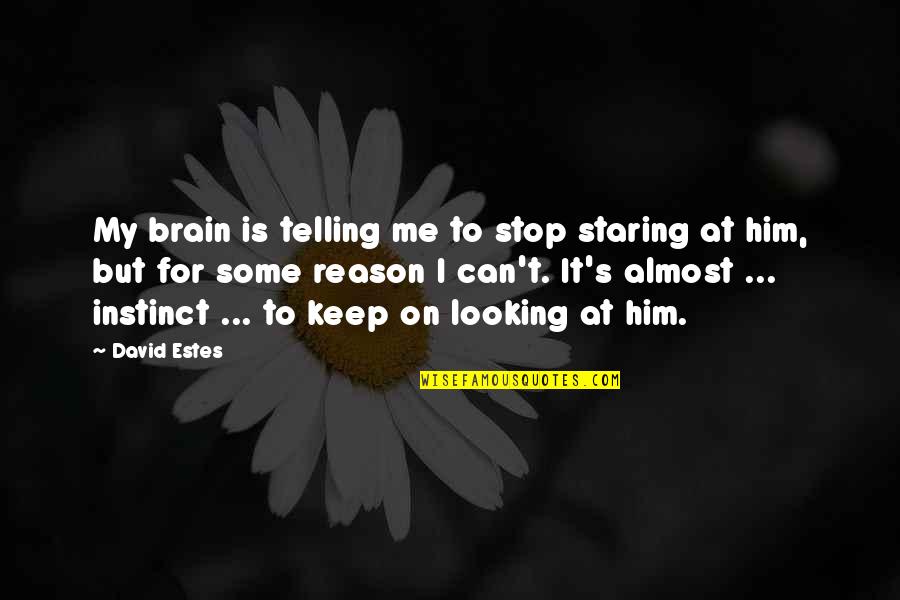 My brain is telling me to stop staring at him, but for some reason I can't. It's almost ... instinct ... to keep on looking at him.
—
David Estes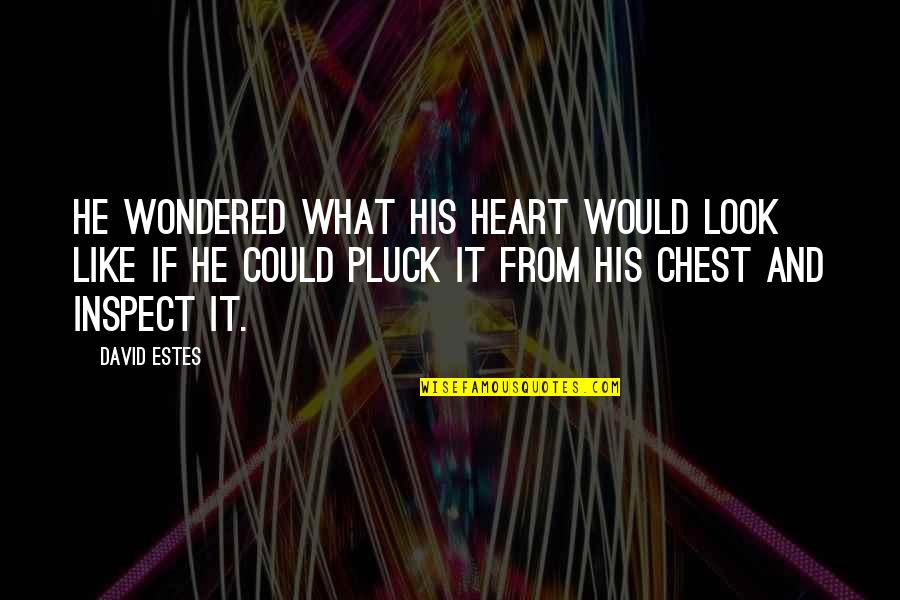 He wondered what his heart would look like if he could pluck it from his chest and inspect it.
—
David Estes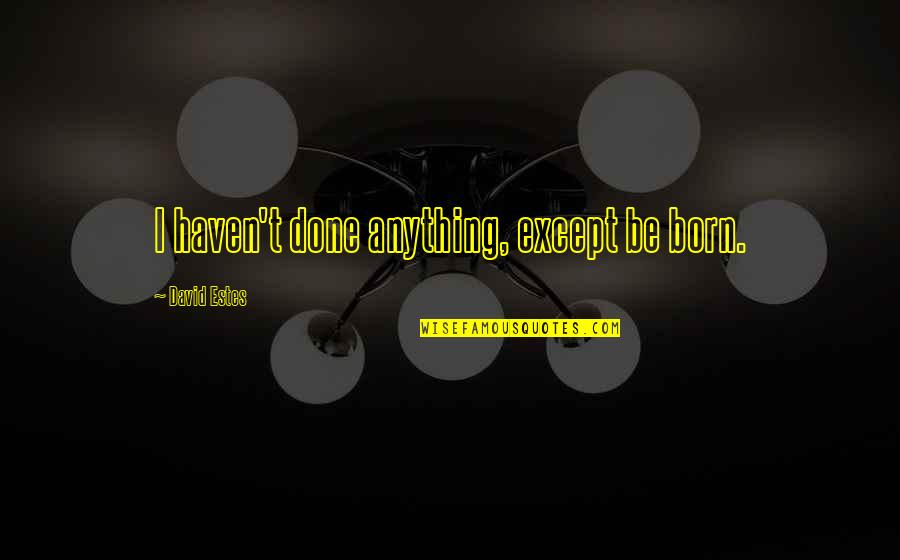 I haven't done anything, except be born.
—
David Estes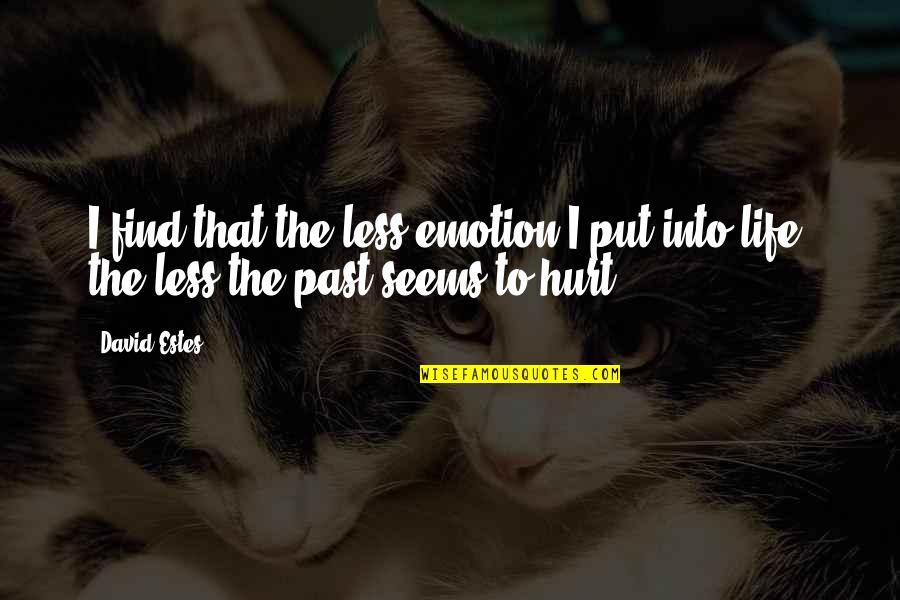 I find that the less emotion I put into life, the less the past seems to hurt.
—
David Estes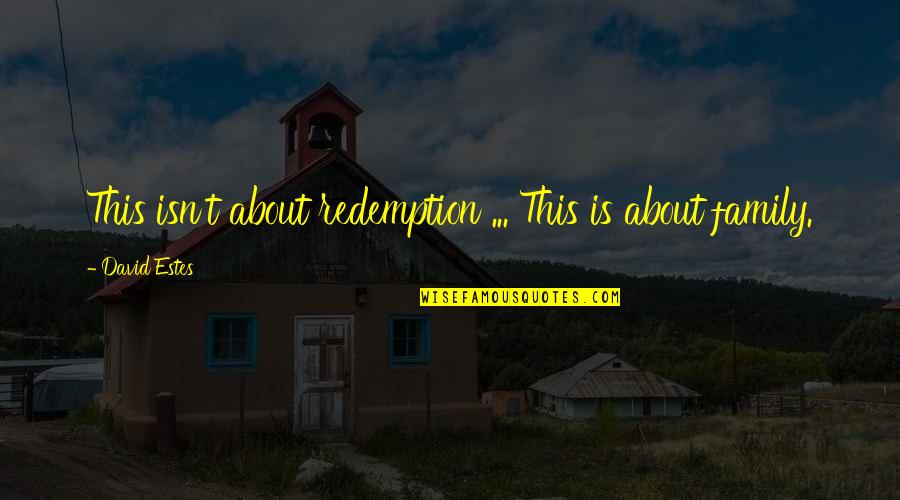 This isn't about redemption ... This is about family. —
David Estes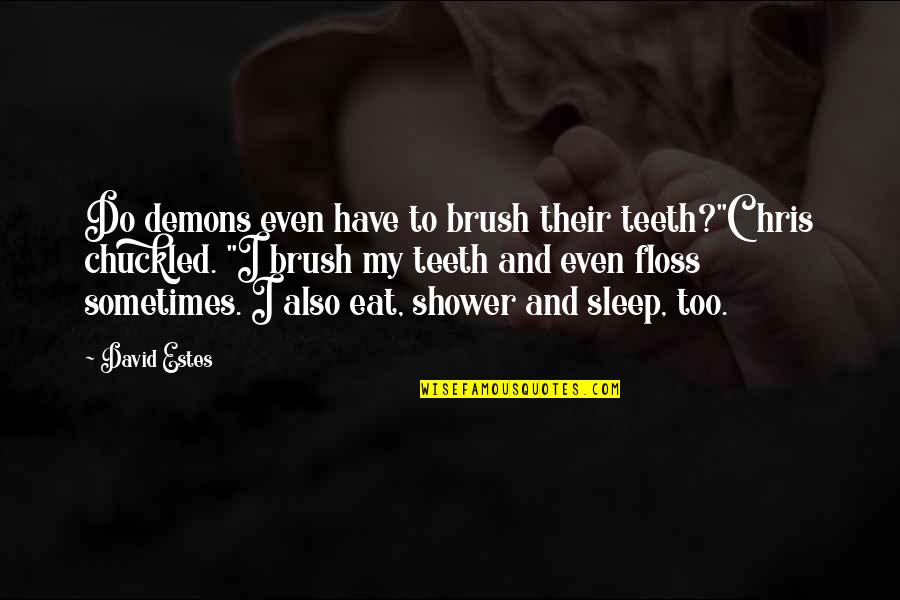 Do demons even have to brush their teeth?"
Chris chuckled. "I brush my teeth and even floss sometimes. I also eat, shower and sleep, too. —
David Estes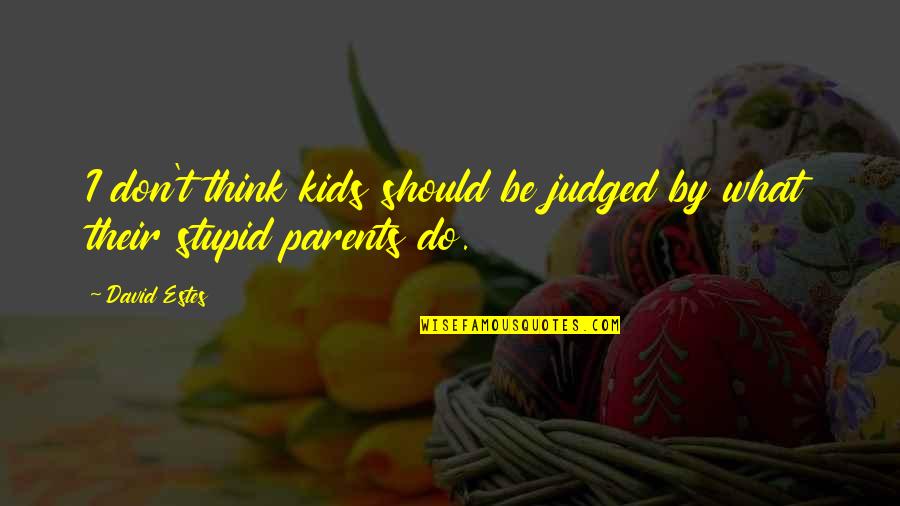 I don't think kids should be judged by what their stupid parents do. —
David Estes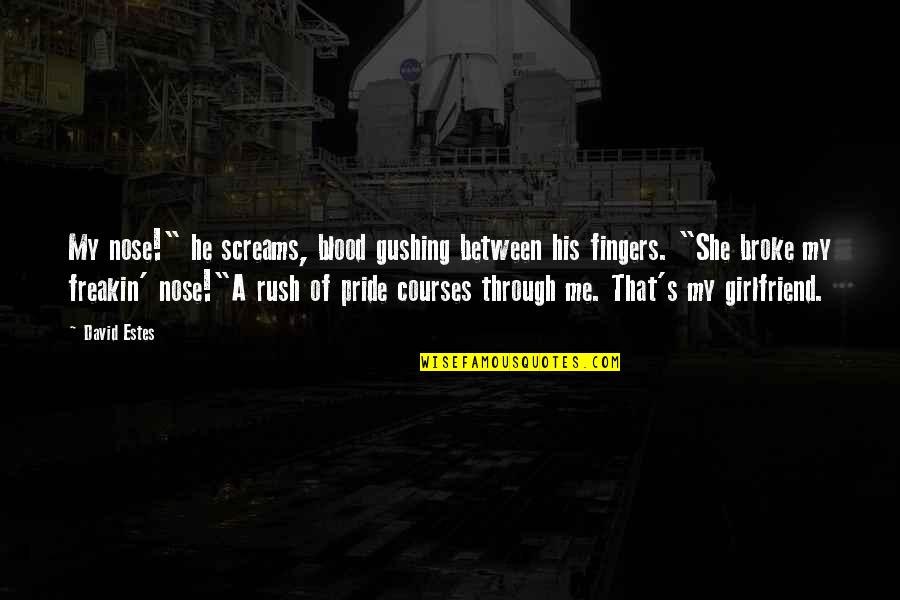 My nose!" he screams, blood gushing between his fingers. "She broke my freakin' nose!"
A rush of pride courses through me. That's my girlfriend. —
David Estes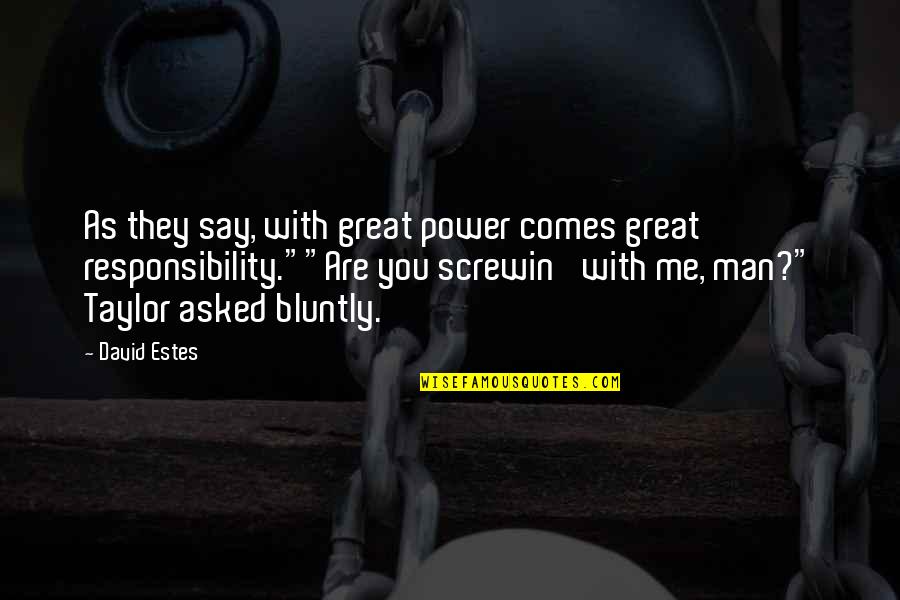 As they say, with great power comes great responsibility."
"Are you screwin' with me, man?" Taylor asked bluntly. —
David Estes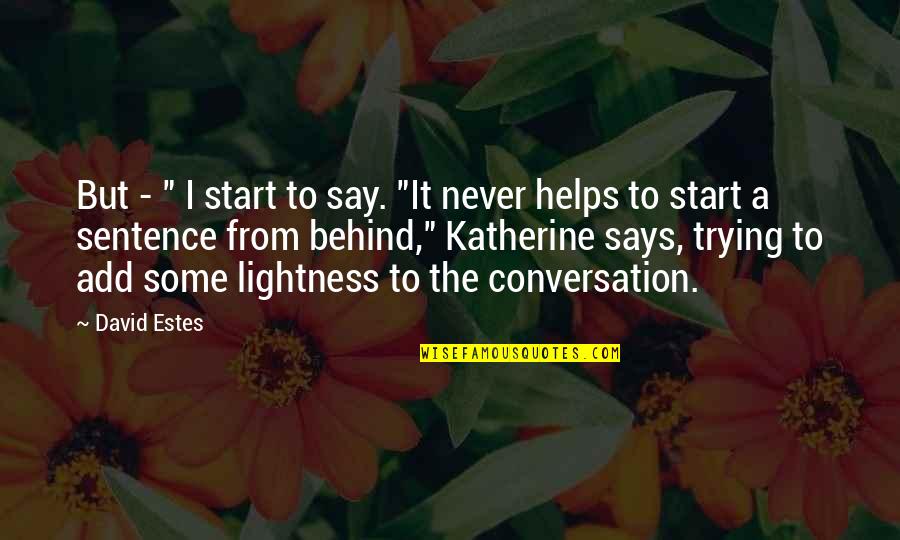 But - " I start to say. "It never helps to start a sentence from behind," Katherine says, trying to add some lightness to the conversation. —
David Estes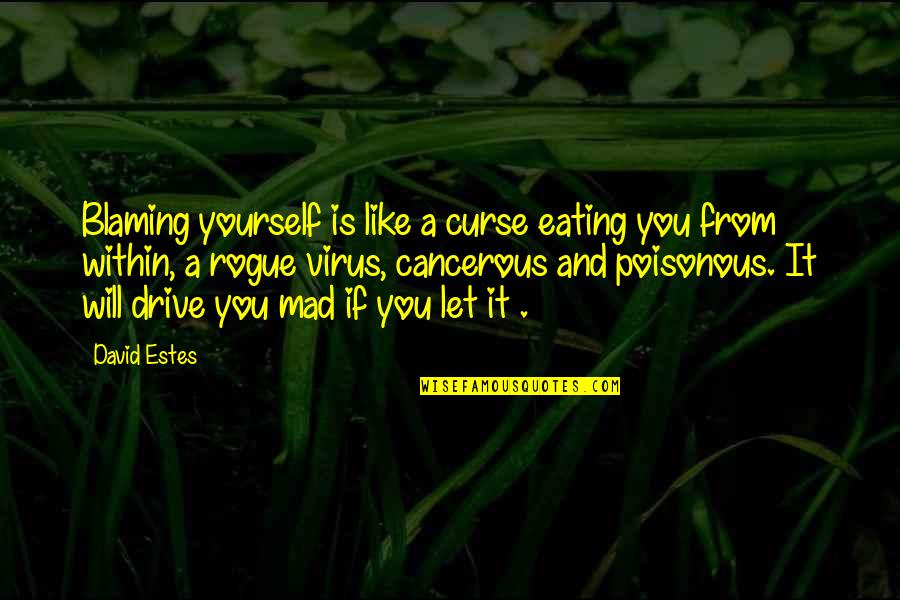 Blaming yourself is like a curse eating you from within, a rogue virus, cancerous and poisonous. It will drive you mad if you let it . —
David Estes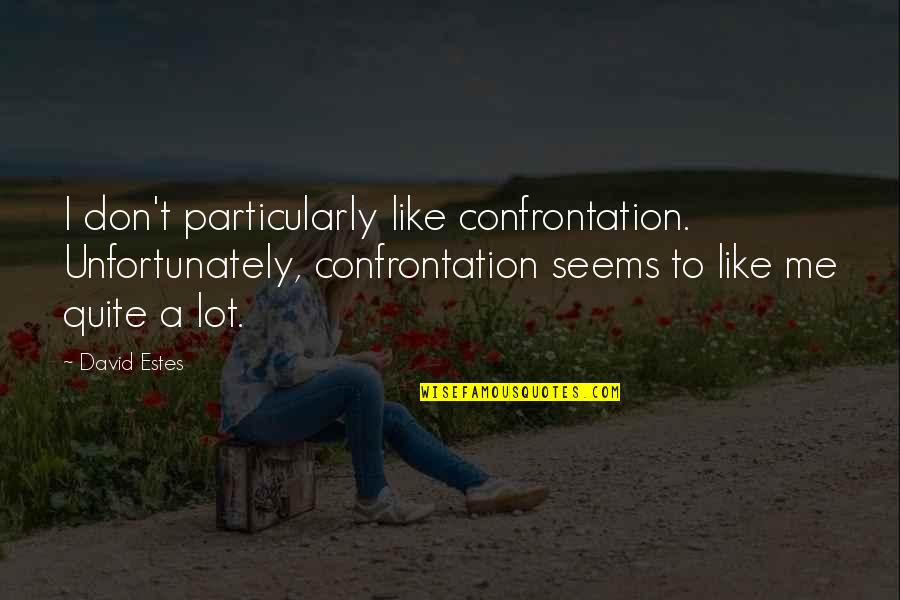 I don't particularly like confrontation. Unfortunately, confrontation seems to like me quite a lot. —
David Estes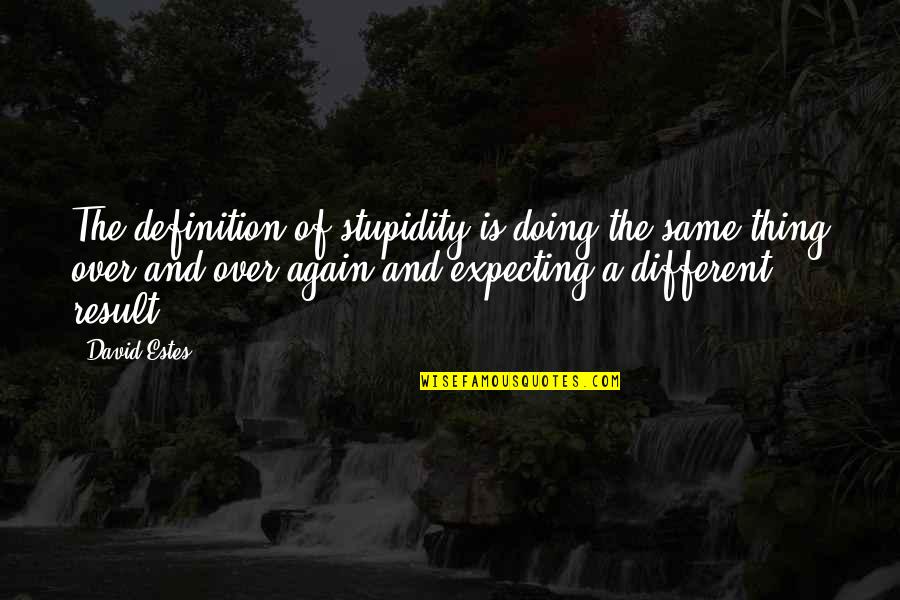 The definition of stupidity is doing the same thing over and over again and expecting a different result. —
David Estes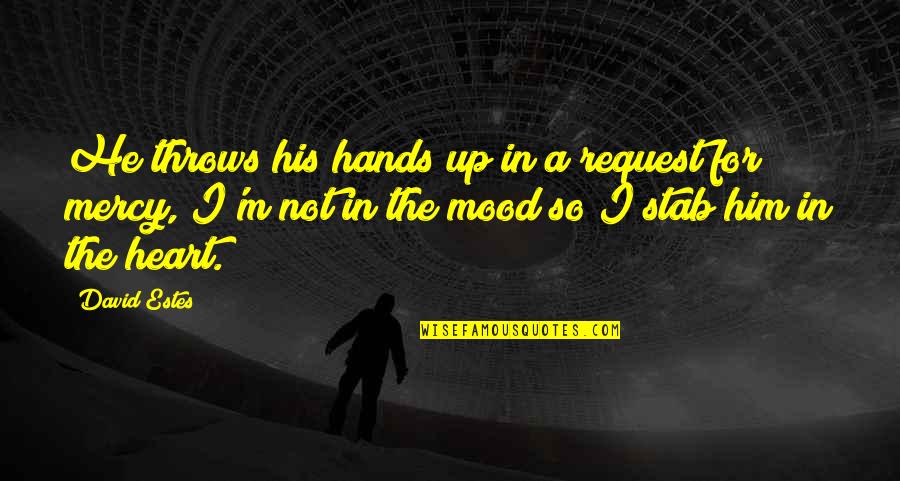 He throws his hands up in a request for mercy, I'm not in the mood so I stab him in the heart. —
David Estes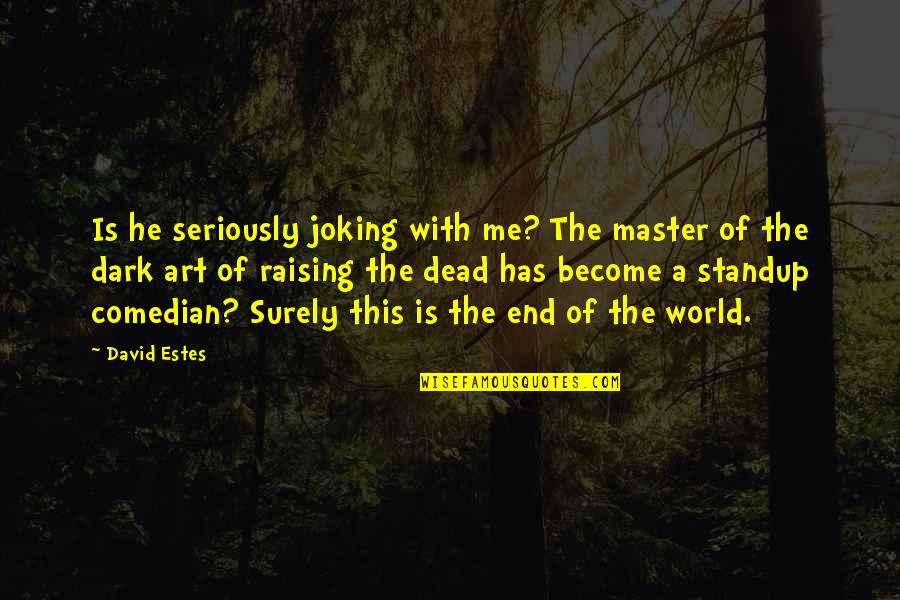 Is he seriously joking with me? The master of the dark art of raising the dead has become a standup comedian? Surely this is the end of the world. —
David Estes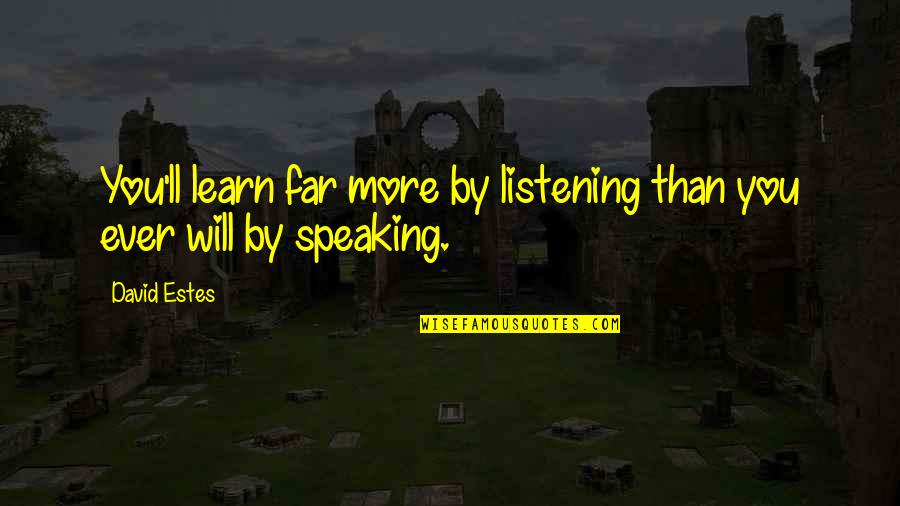 You'll learn far more by listening than you ever will by speaking. —
David Estes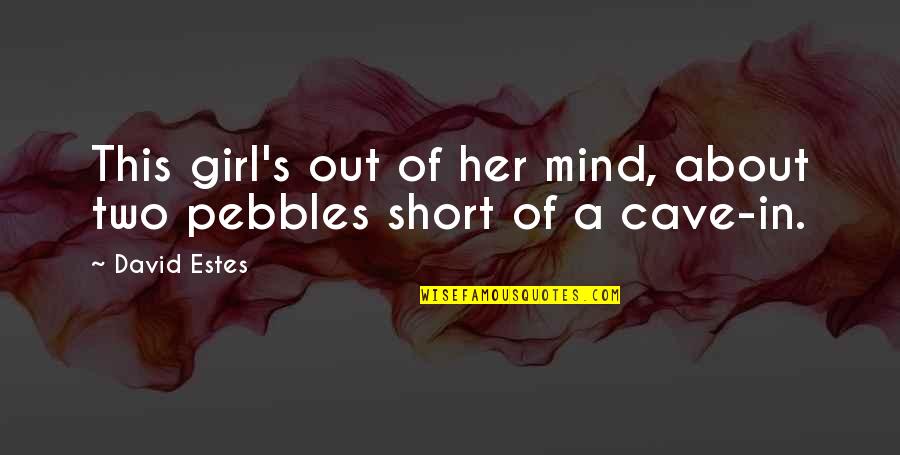 This girl's out of her mind, about two pebbles short of a cave-in. —
David Estes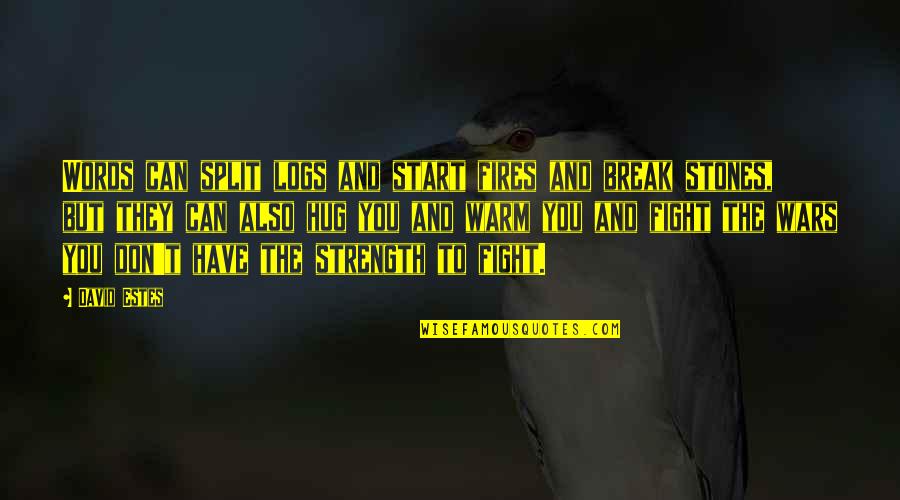 Words can split logs and start fires and break stones, but they can also hug you and warm you and fight the wars you don't have the strength to fight. —
David Estes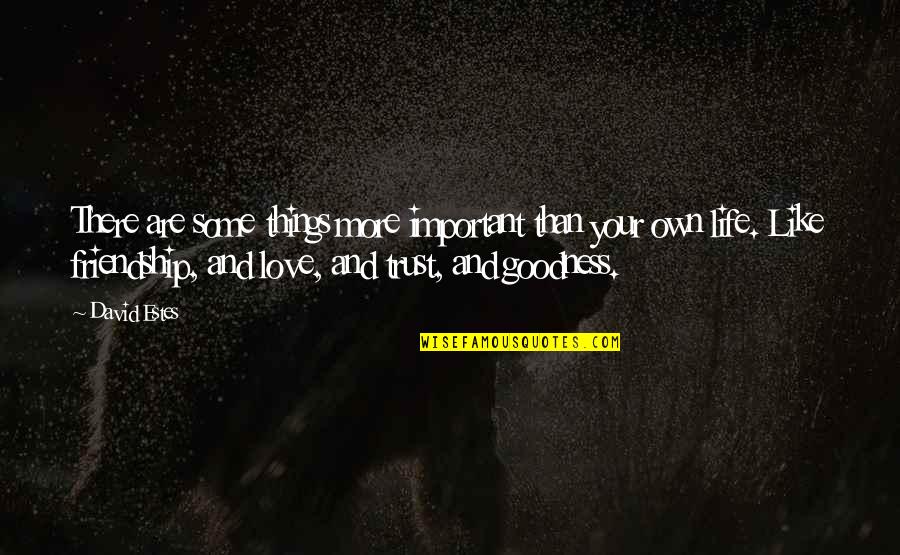 There are some things more important than your own life. Like friendship, and love, and trust, and goodness. —
David Estes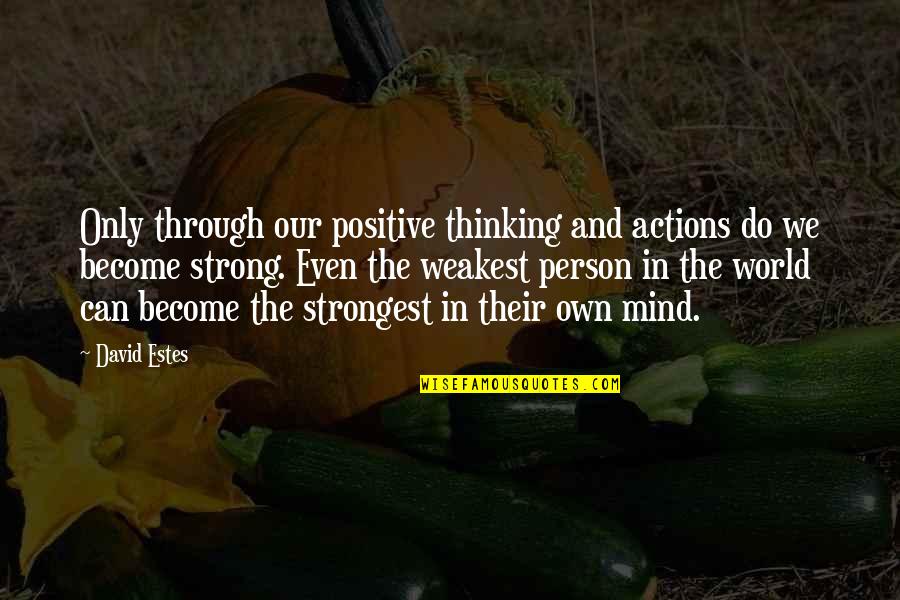 Only through our positive thinking and actions do we become strong. Even the weakest person in the world can become the strongest in their own mind. —
David Estes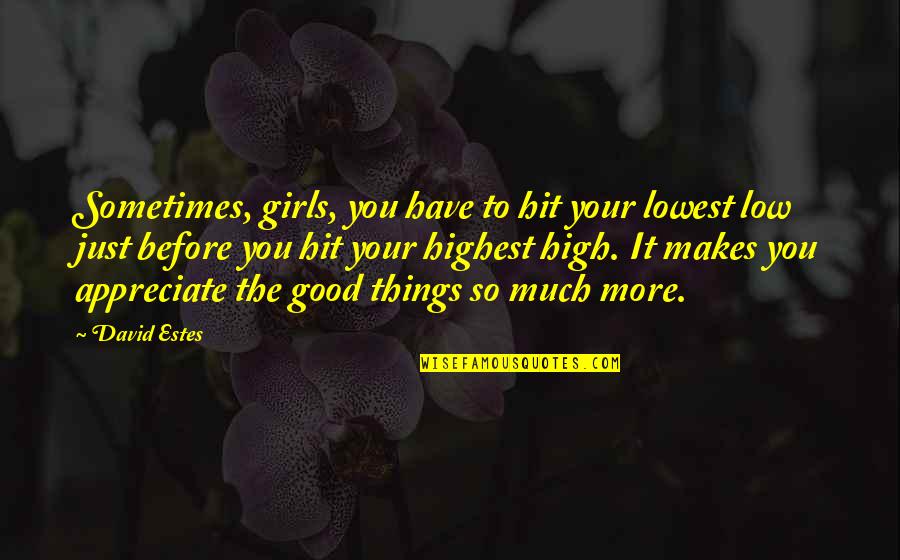 Sometimes, girls, you have to hit your lowest low just before you hit your highest high. It makes you appreciate the good things so much more. —
David Estes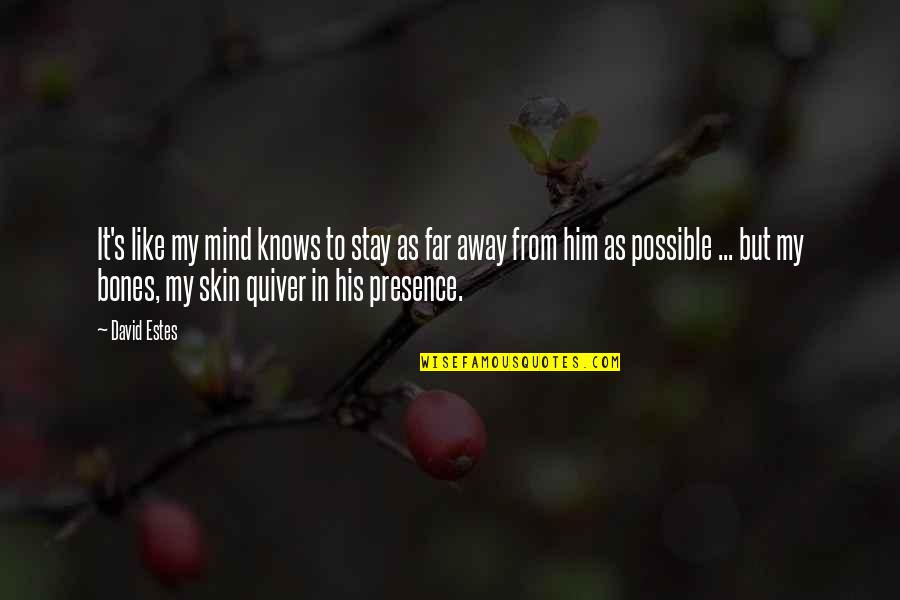 It's like my mind knows to stay as far away from him as possible ... but my bones, my skin quiver in his presence. —
David Estes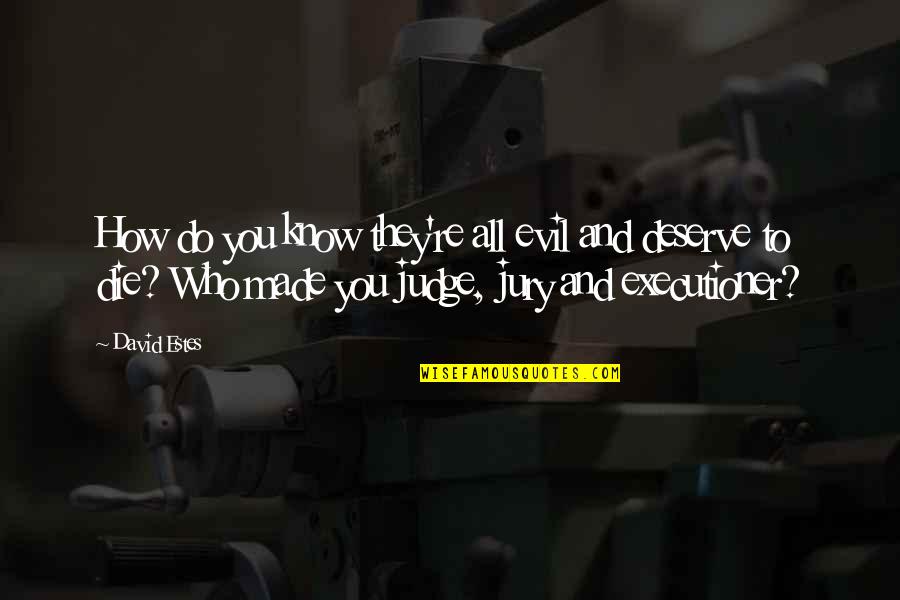 How do you know they're all evil and deserve to die? Who made you judge, jury and executioner? —
David Estes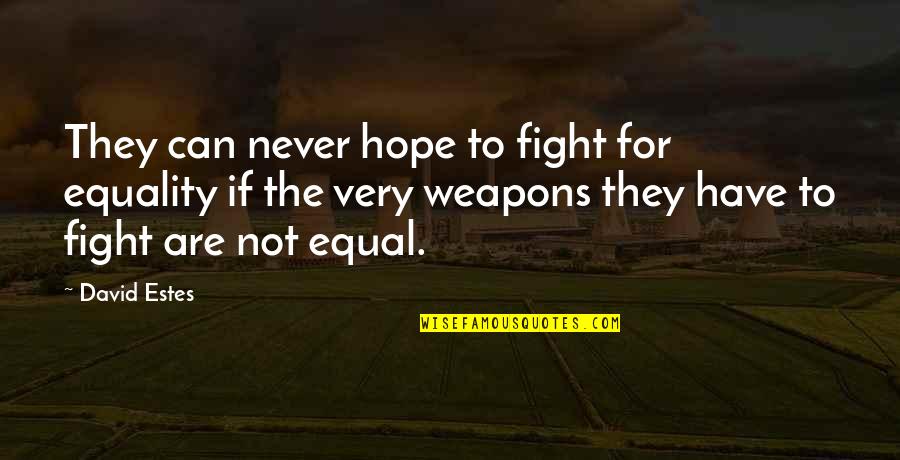 They can never hope to fight for equality if the very weapons they have to fight are not equal. —
David Estes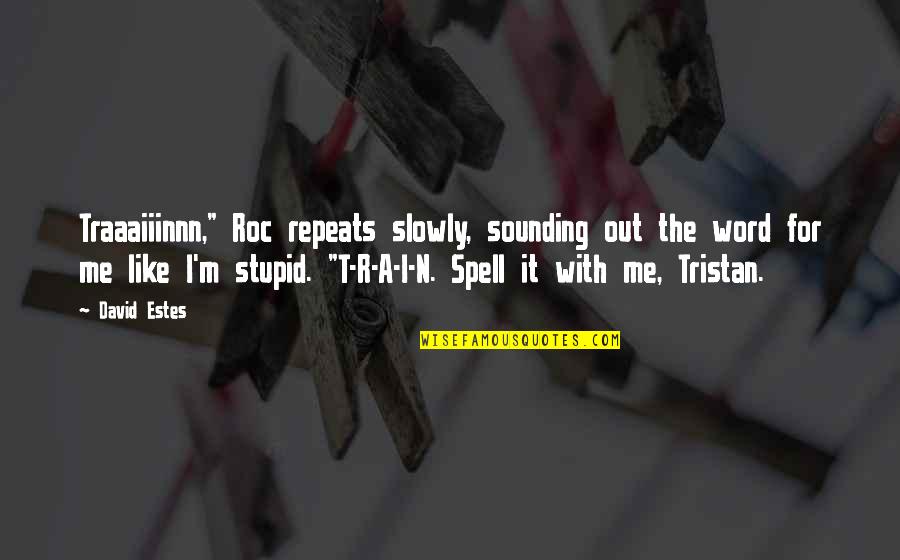 Traaaiiinnn," Roc repeats slowly, sounding out the word for me like I'm stupid. "T-R-A-I-N. Spell it with me, Tristan. —
David Estes