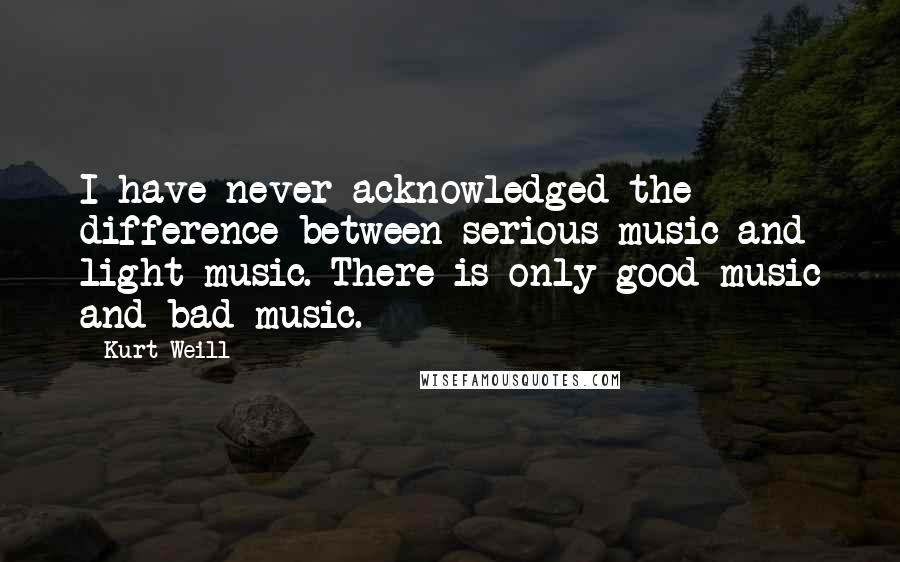 I have never acknowledged the difference between serious music and light music. There is only good music and bad music.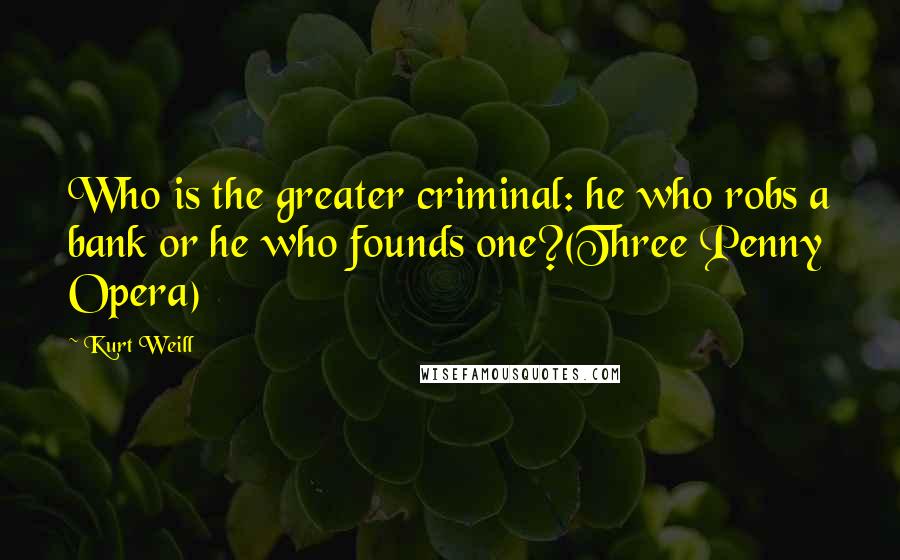 Who is the greater criminal: he who robs a bank or he who founds one?
(Three Penny Opera)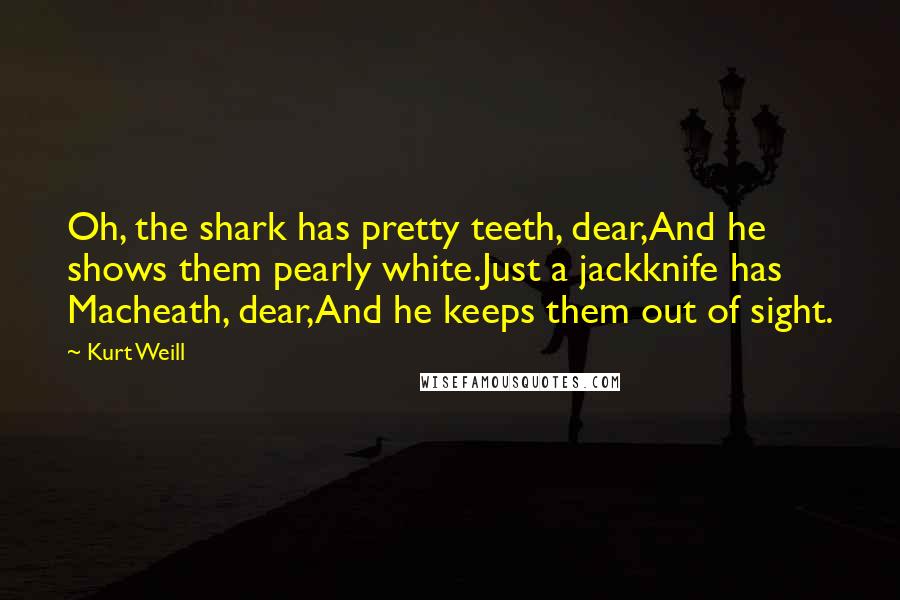 Oh, the shark has pretty teeth, dear,
And he shows them pearly white.
Just a jackknife has Macheath, dear,
And he keeps them out of sight.