David Deutsch Quotes
Collection of top 15 famous quotes about David Deutsch
David Deutsch Quotes & Sayings
Happy to read and share the best inspirational David Deutsch quotes, sayings and quotations on Wise Famous Quotes.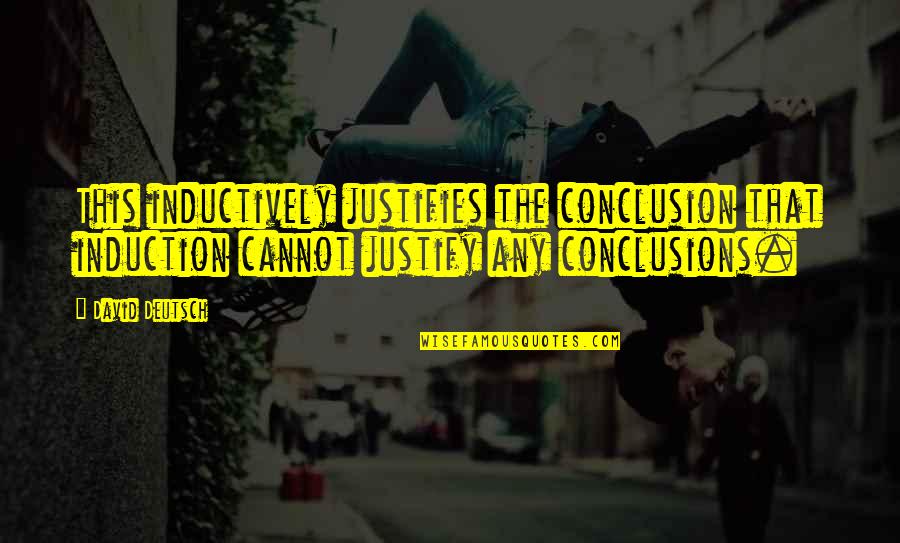 This inductively justifies the conclusion that induction cannot justify any conclusions.
—
David Deutsch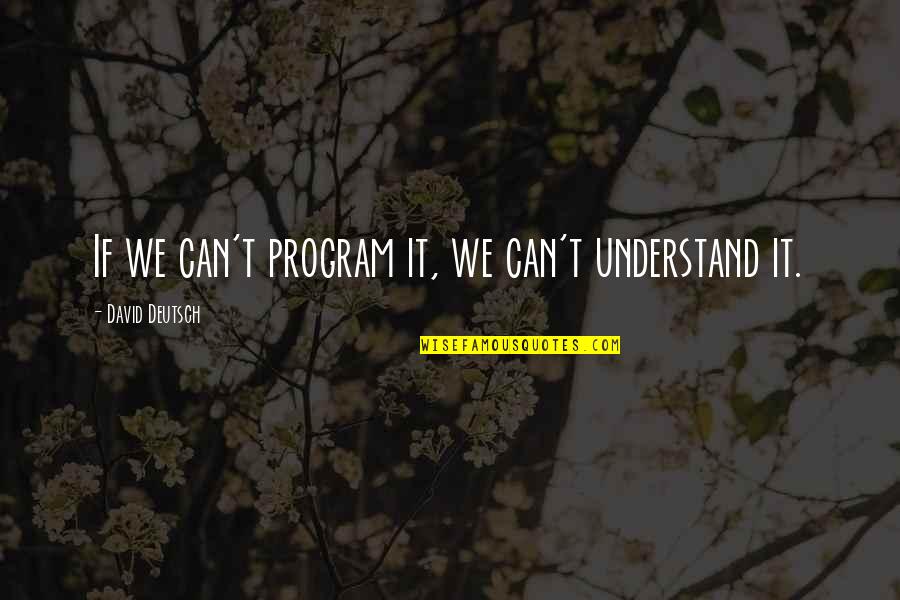 If we can't program it, we can't understand it.
—
David Deutsch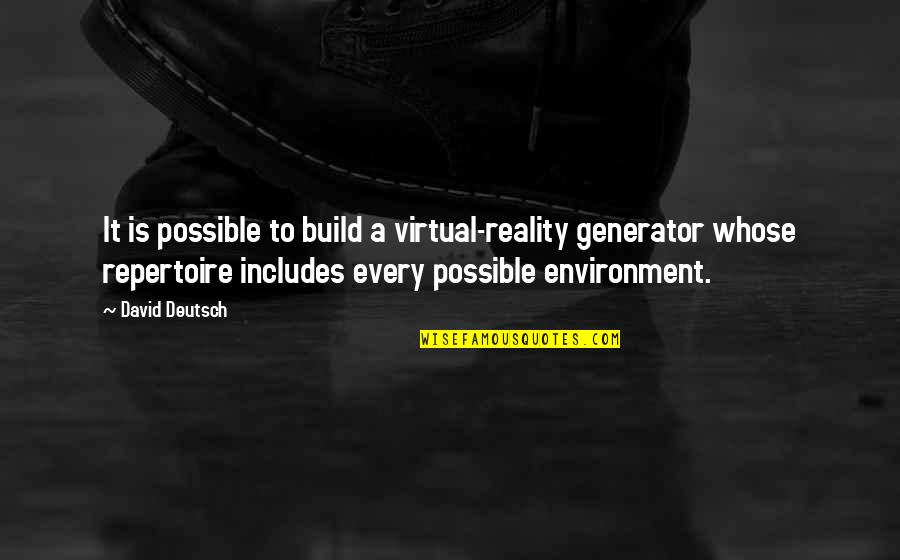 It is possible to build a virtual-reality generator whose repertoire includes every possible environment.
—
David Deutsch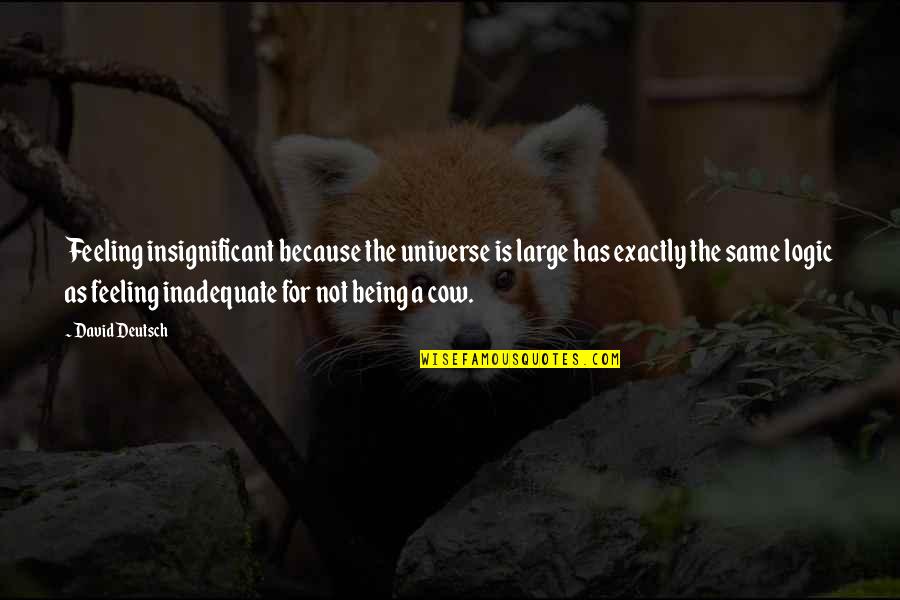 Feeling insignificant because the universe is large has exactly the same logic as feeling inadequate for not being a cow.
—
David Deutsch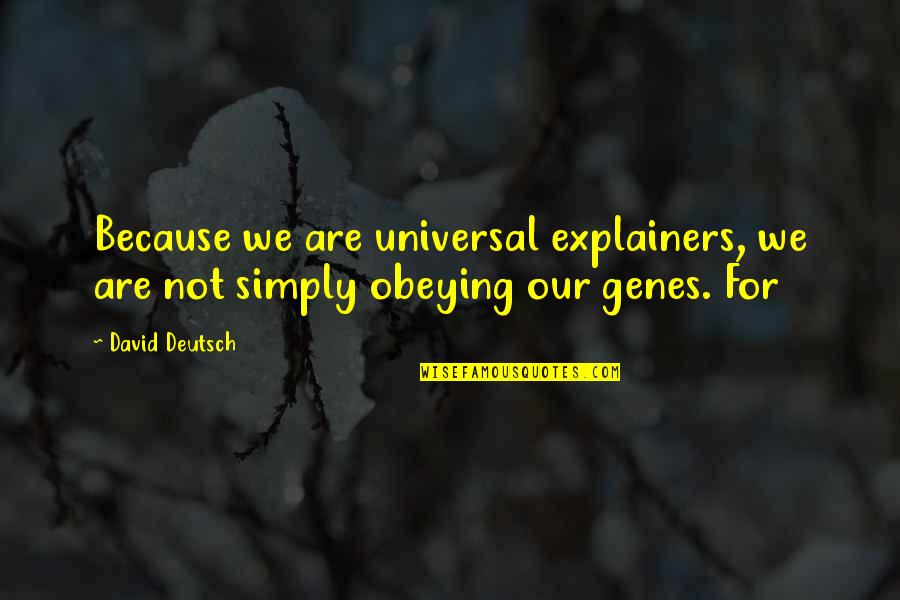 Because we are universal explainers, we are not simply obeying our genes. For —
David Deutsch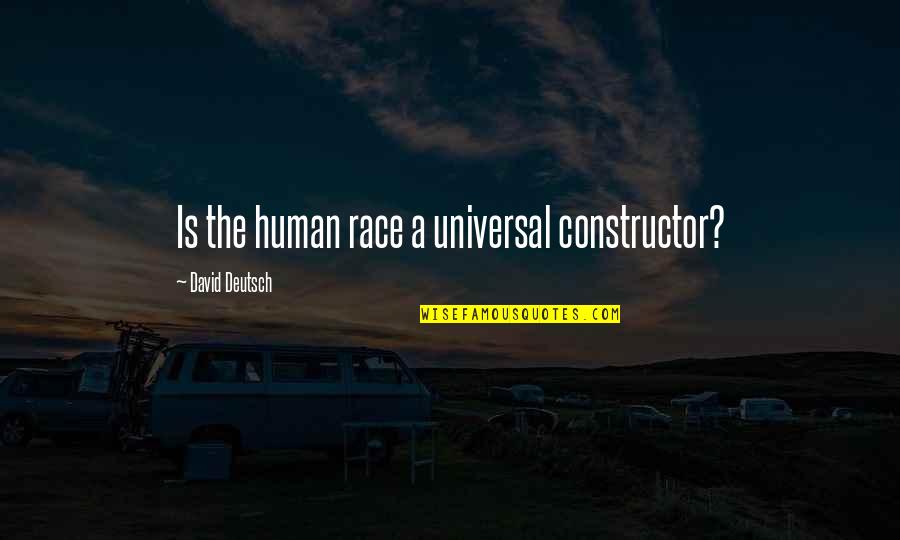 Is the human race a universal constructor? —
David Deutsch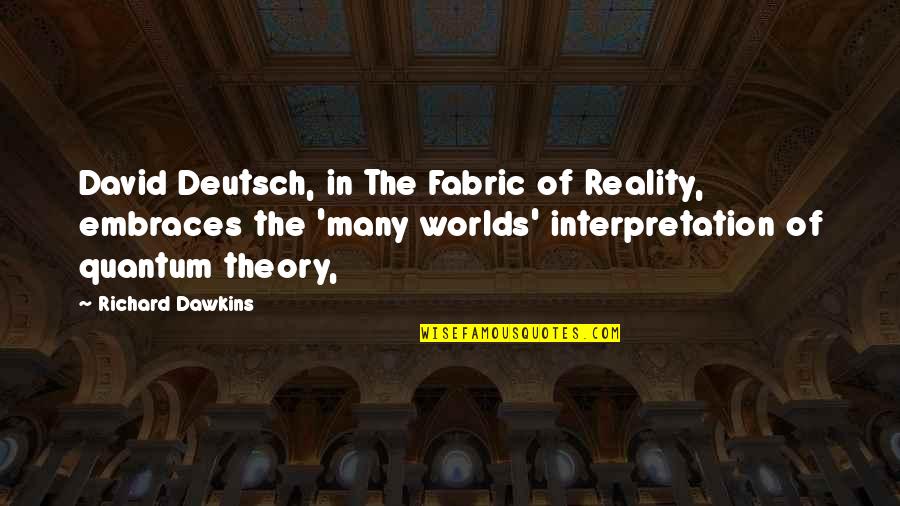 David Deutsch, in The Fabric of Reality, embraces the 'many worlds' interpretation of quantum theory, —
Richard Dawkins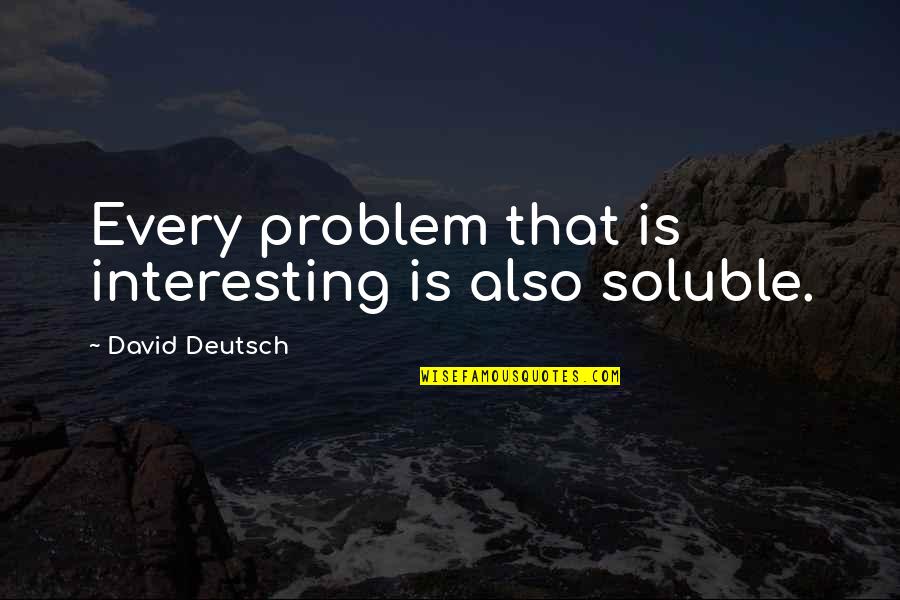 Every problem that is interesting is also soluble. —
David Deutsch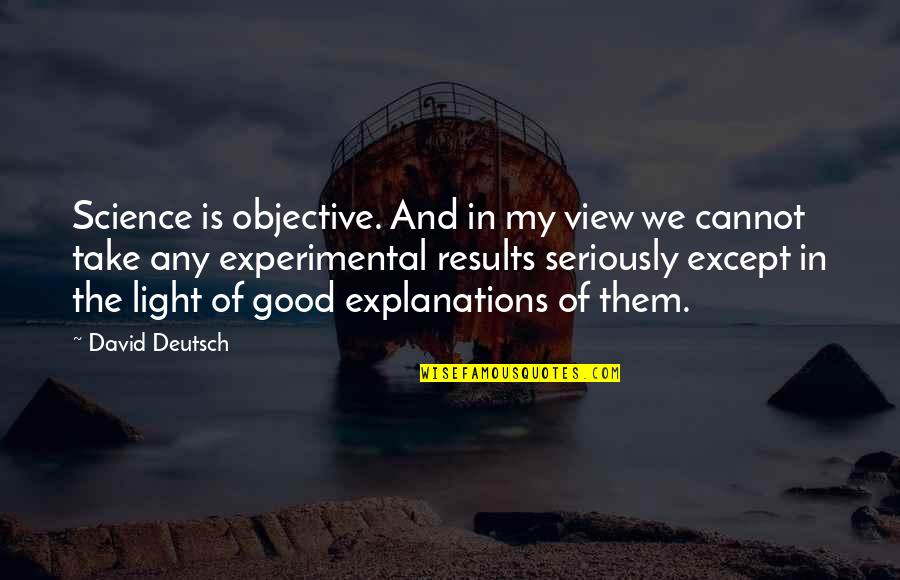 Science is objective. And in my view we cannot take any experimental results seriously except in the light of good explanations of them. —
David Deutsch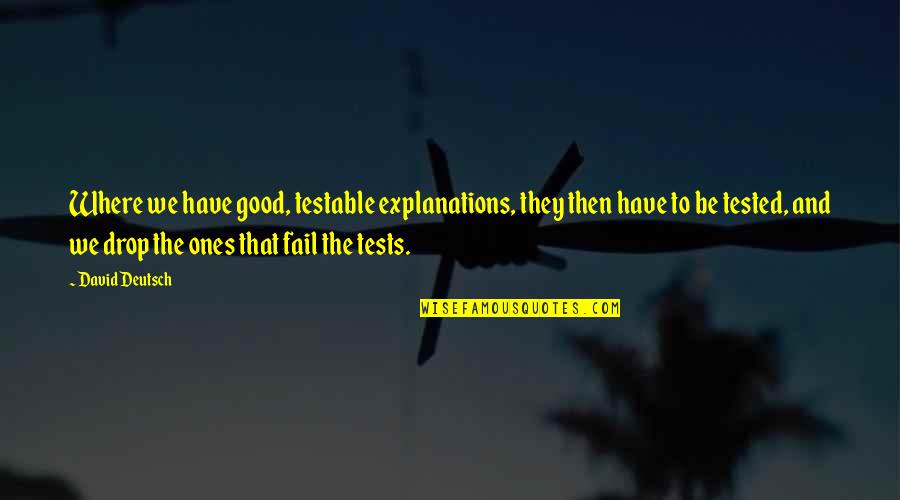 Where we have good, testable explanations, they then have to be tested, and we drop the ones that fail the tests. —
David Deutsch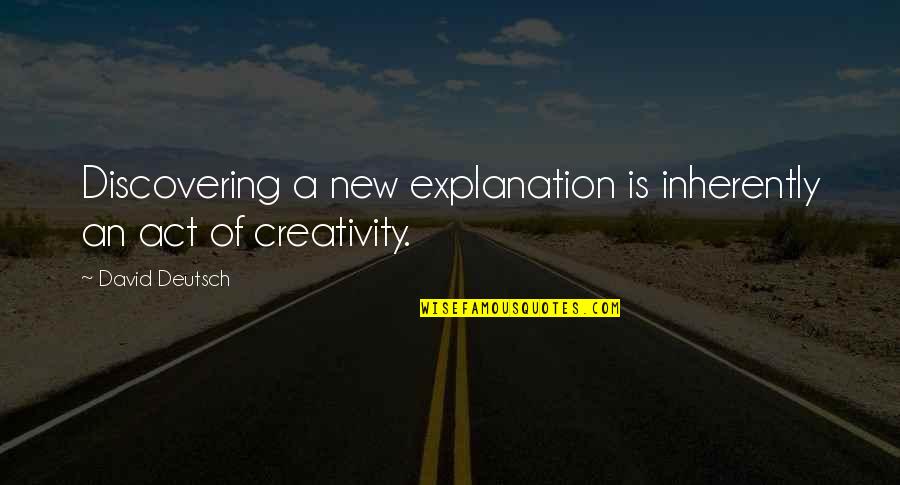 Discovering a new explanation is inherently an act of creativity. —
David Deutsch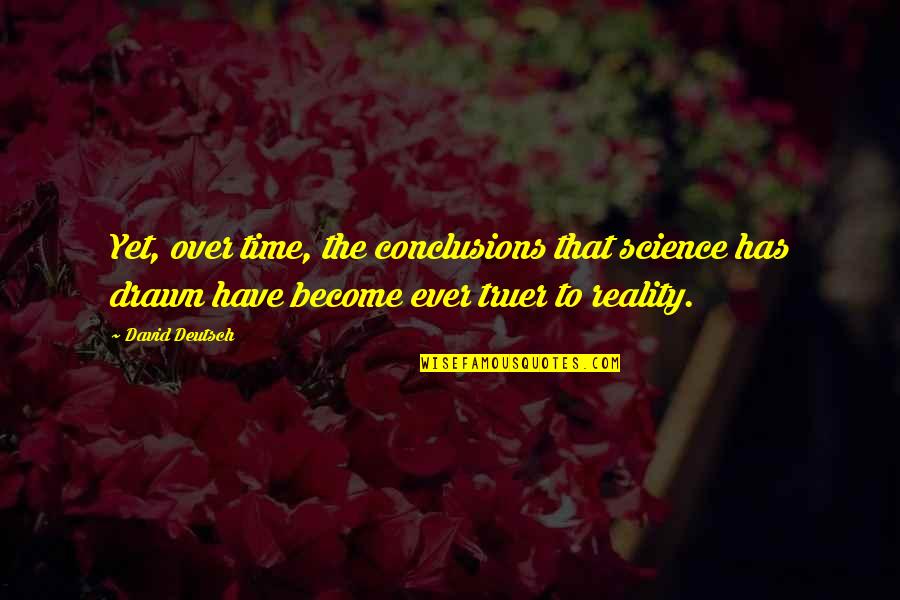 Yet, over time, the conclusions that science has drawn have become ever truer to reality. —
David Deutsch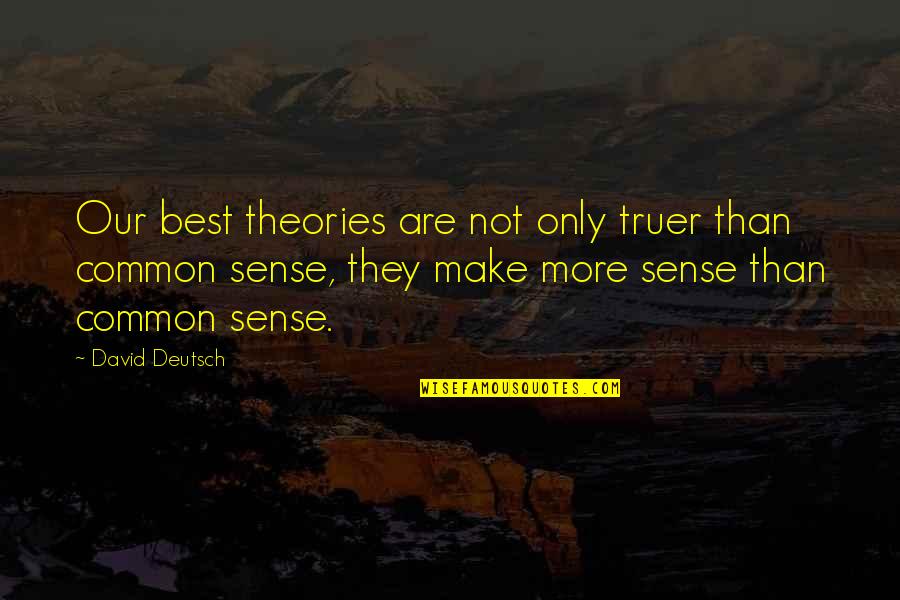 Our best theories are not only truer than common sense, they make more sense than common sense. —
David Deutsch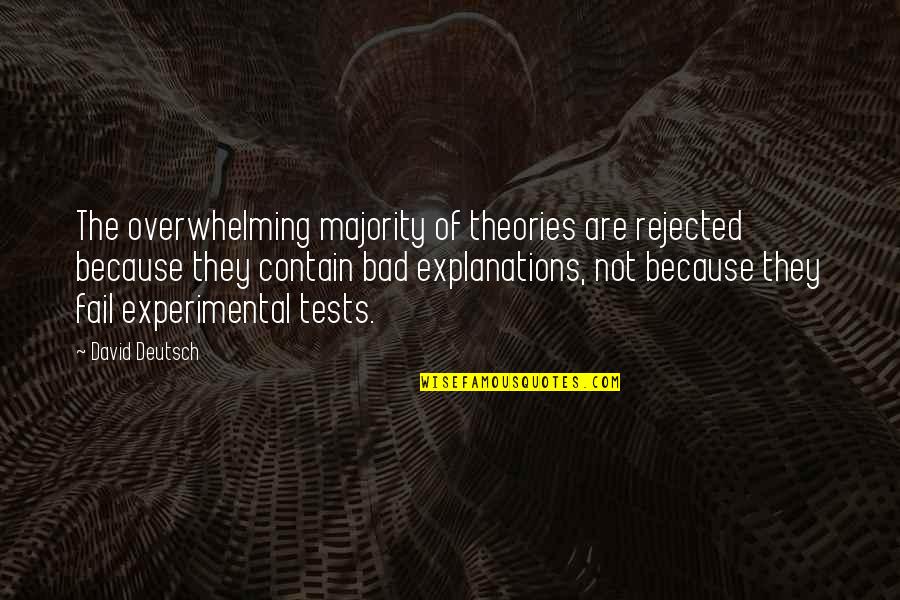 The overwhelming majority of theories are rejected because they contain bad explanations, not because they fail experimental tests. —
David Deutsch