Cut Her Off Quotes
Collection of top 62 famous quotes about Cut Her Off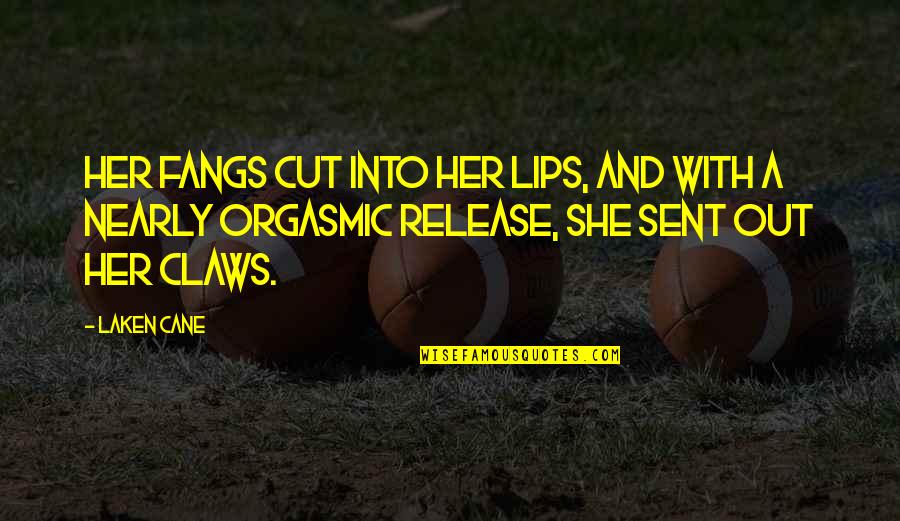 Her fangs cut into her lips, and with a nearly orgasmic release, she sent out her claws.
—
Laken Cane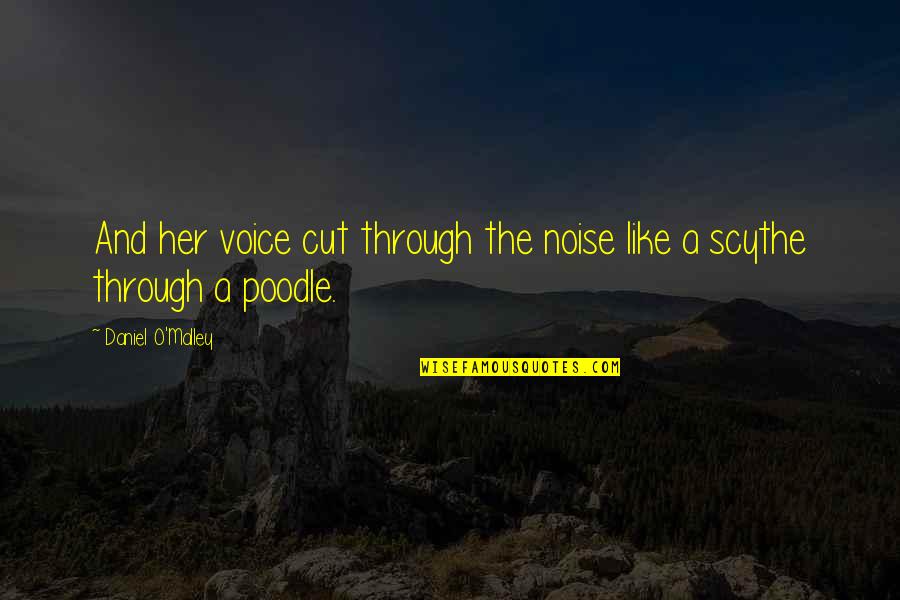 And her voice cut through the noise like a scythe through a poodle.
—
Daniel O'Malley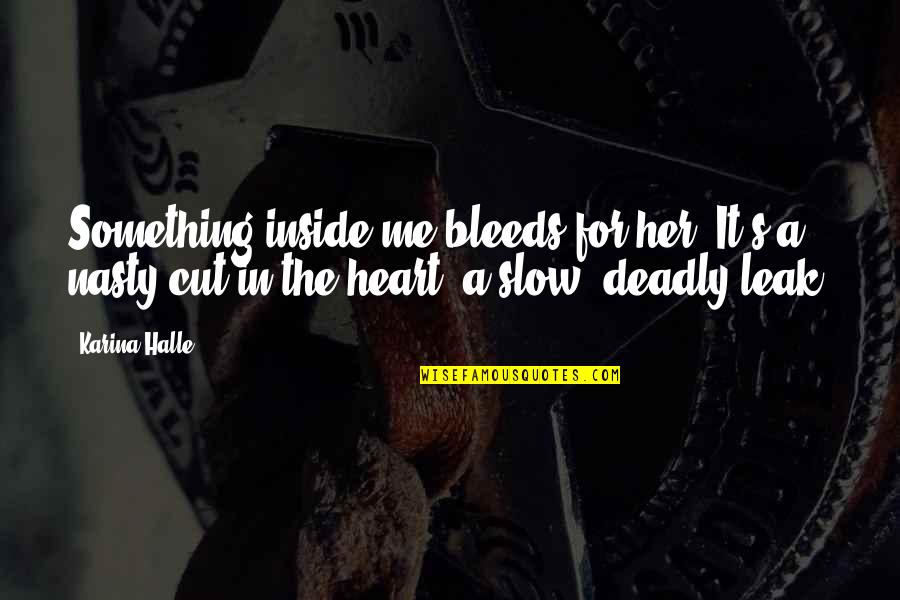 Something inside me bleeds for her. It's a nasty cut in the heart, a slow, deadly leak.
—
Karina Halle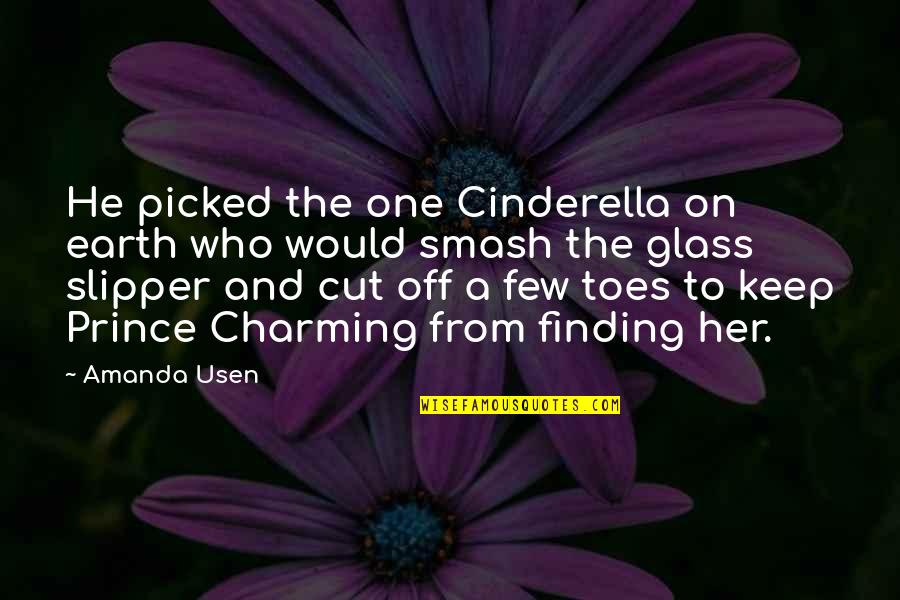 He picked the one Cinderella on earth who would smash the glass slipper and cut off a few toes to keep Prince Charming from finding her.
—
Amanda Usen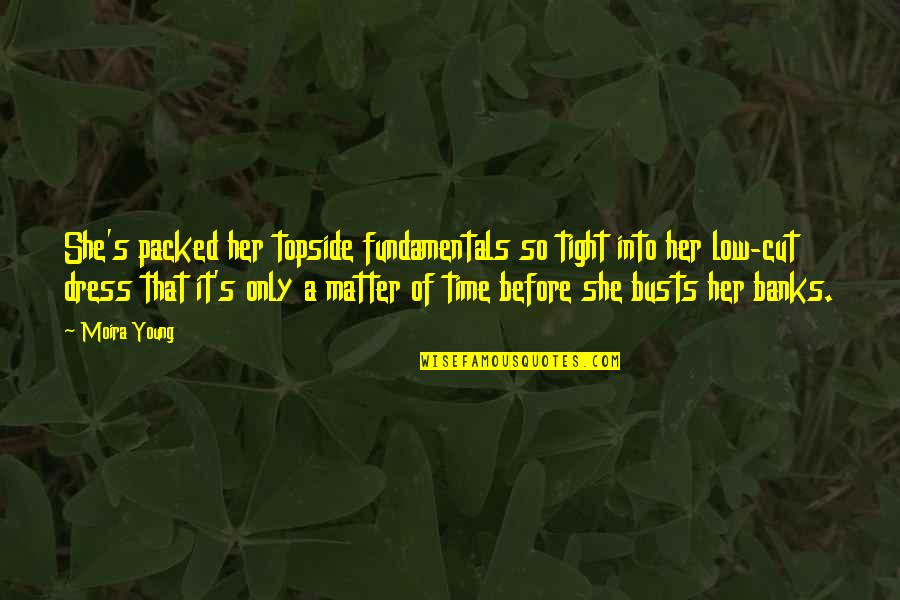 She's packed her topside fundamentals so tight into her low-cut dress that it's only a matter of time before she busts her banks.
—
Moira Young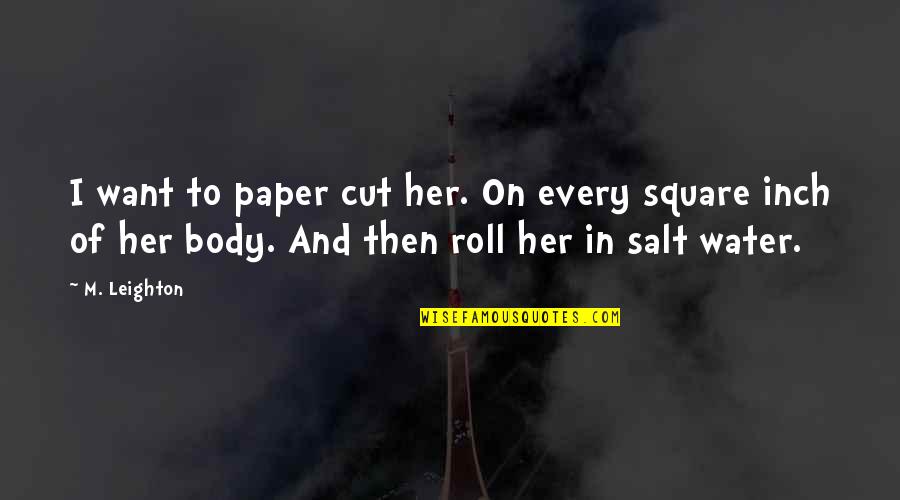 I want to paper cut her. On every square inch of her body. And then roll her in salt water.
—
M. Leighton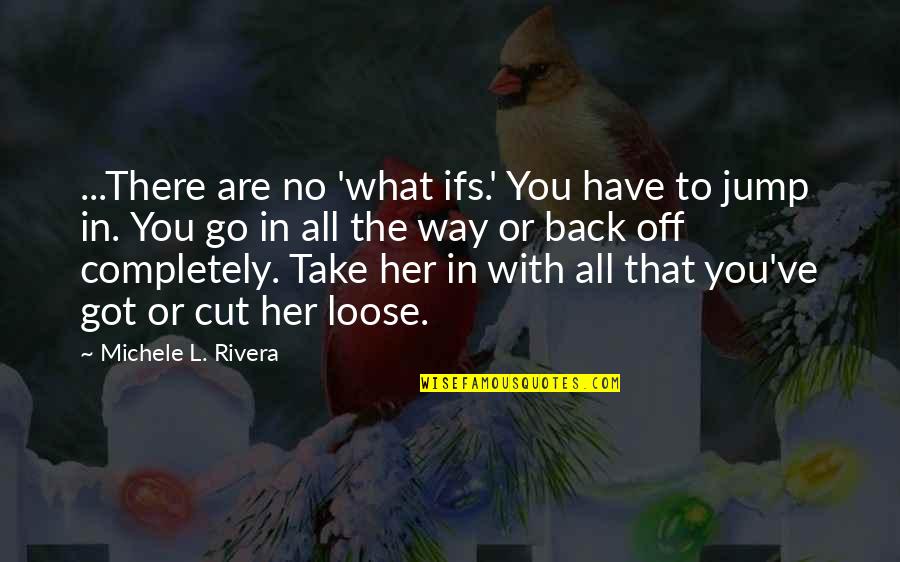 ...There are no 'what ifs.' You have to jump in. You go in all the way or back off completely. Take her in with all that you've got or cut her loose.
—
Michele L. Rivera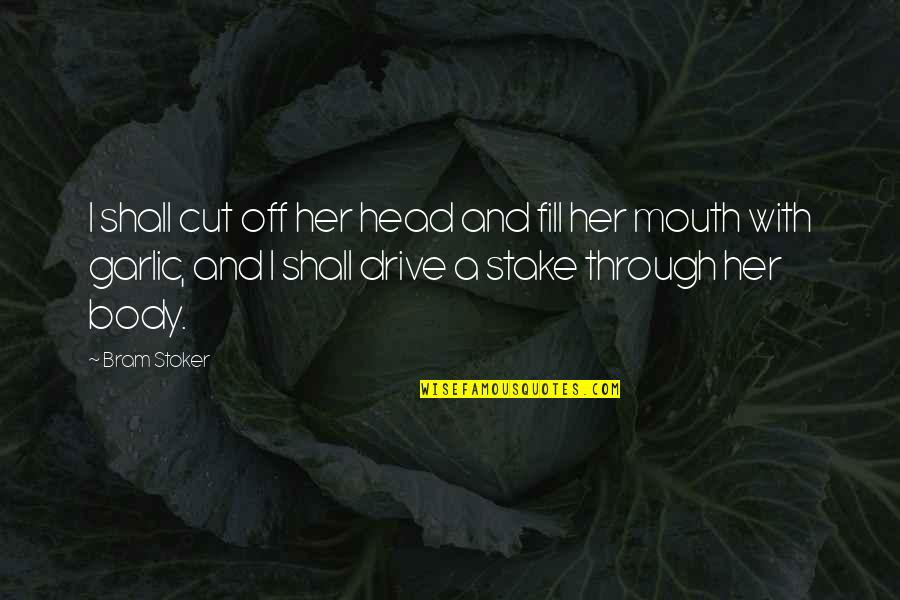 I shall cut off her head and fill her mouth with garlic, and I shall drive a stake through her body.
—
Bram Stoker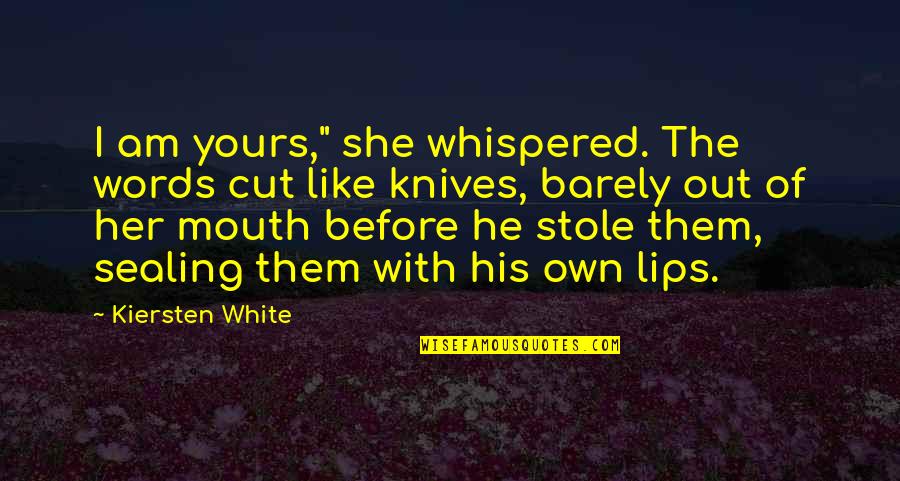 I am yours," she whispered. The words cut like knives, barely out of her mouth before he stole them, sealing them with his own lips.
—
Kiersten White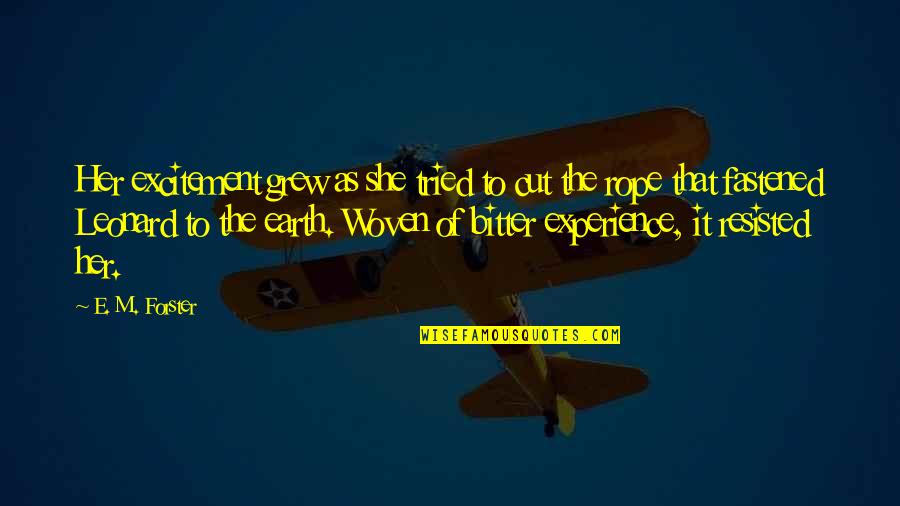 Her excitement grew as she tried to cut the rope that fastened Leonard to the earth. Woven of bitter experience, it resisted her.
—
E. M. Forster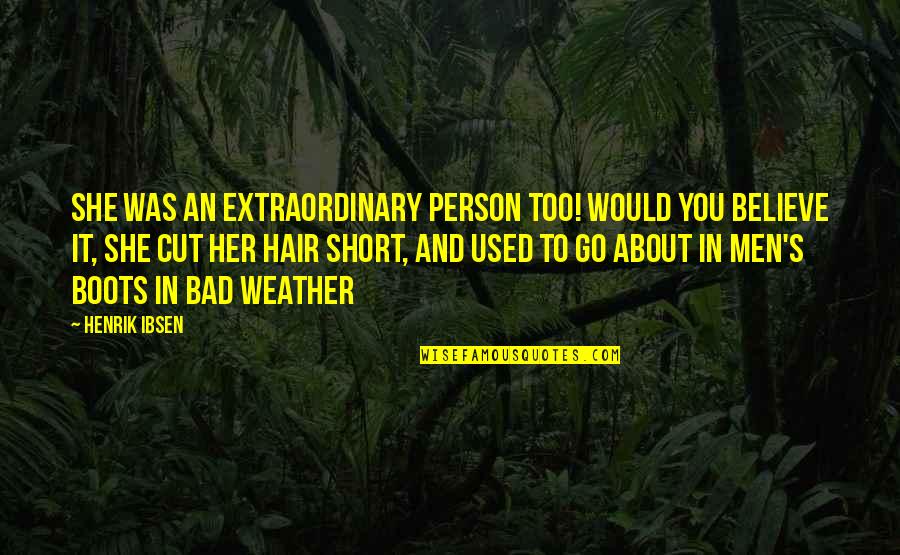 She was an extraordinary person too! Would you believe it, she cut her hair short, and used to go about in men's boots in bad weather
—
Henrik Ibsen
Before she cut her birthday cake, she cast a wish, then blew the candles out from his eyes. —
Anthony Liccione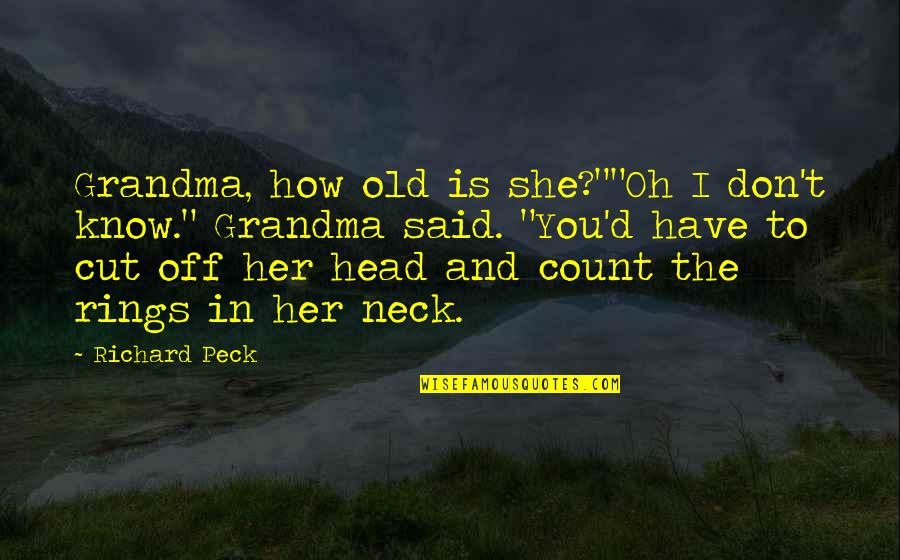 Grandma, how old is she?"
"Oh I don't know." Grandma said. "You'd have to cut off her head and count the rings in her neck. —
Richard Peck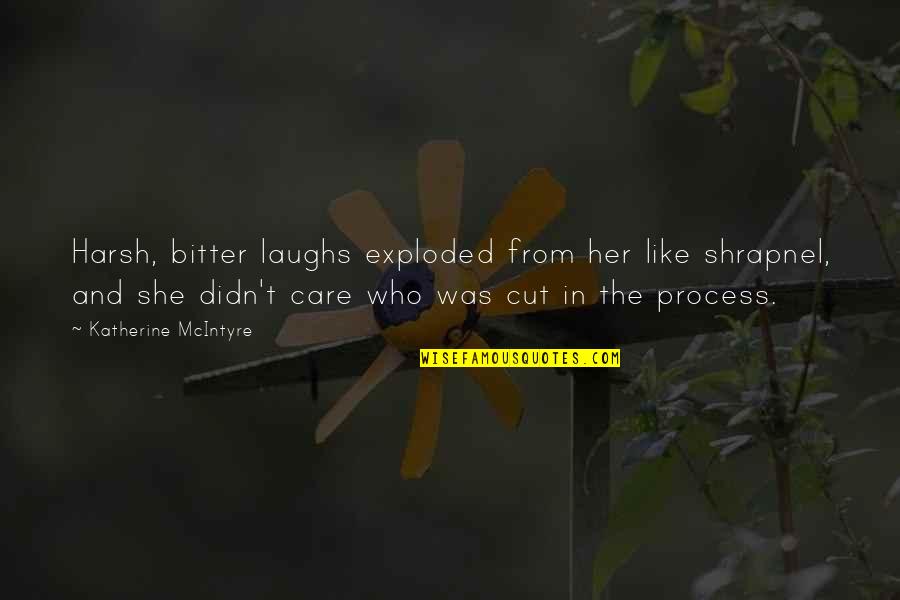 Harsh, bitter laughs exploded from her like shrapnel, and she didn't care who was cut in the process. —
Katherine McIntyre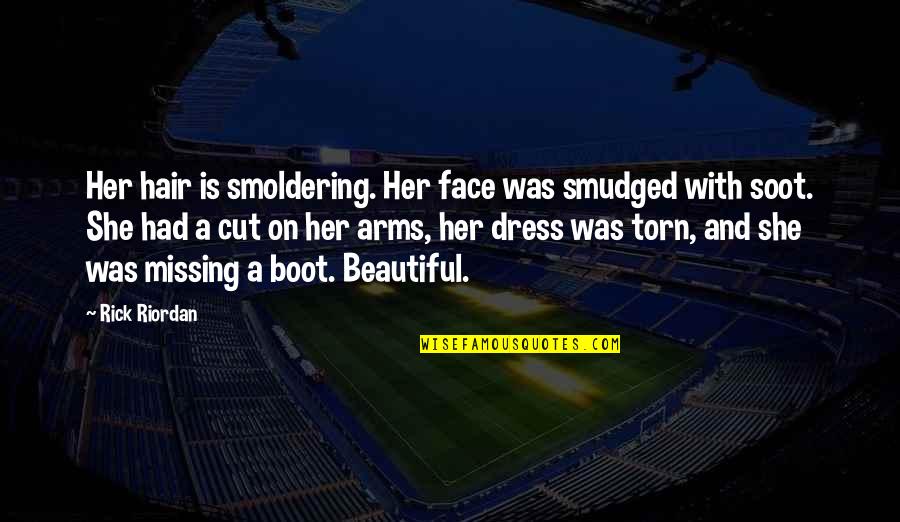 Her hair is smoldering. Her face was smudged with soot. She had a cut on her arms, her dress was torn, and she was missing a boot. Beautiful. —
Rick Riordan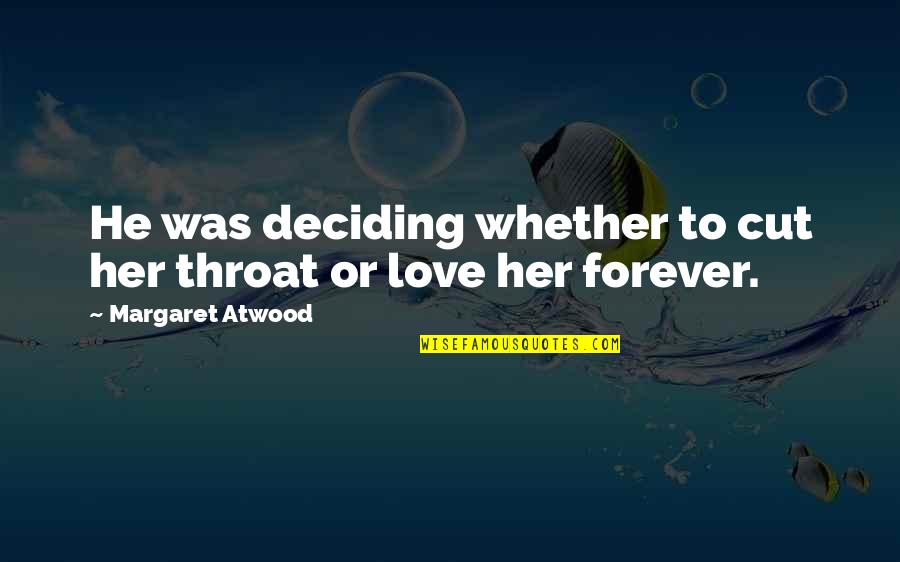 He was deciding whether to cut her throat or love her forever. —
Margaret Atwood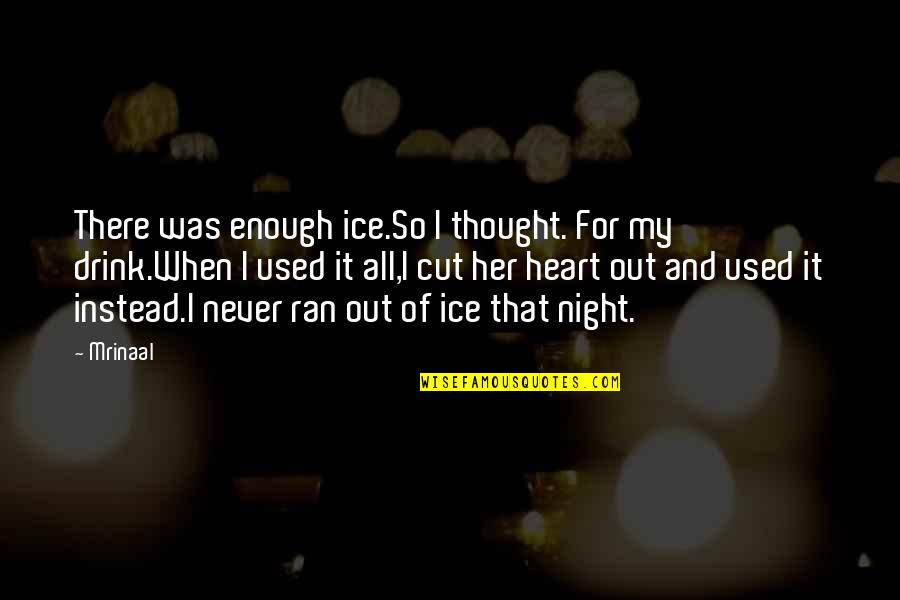 There was enough ice.So I thought. For my drink.When I used it all,I cut her heart out and used it instead.I never ran out of ice that night. —
Mrinaal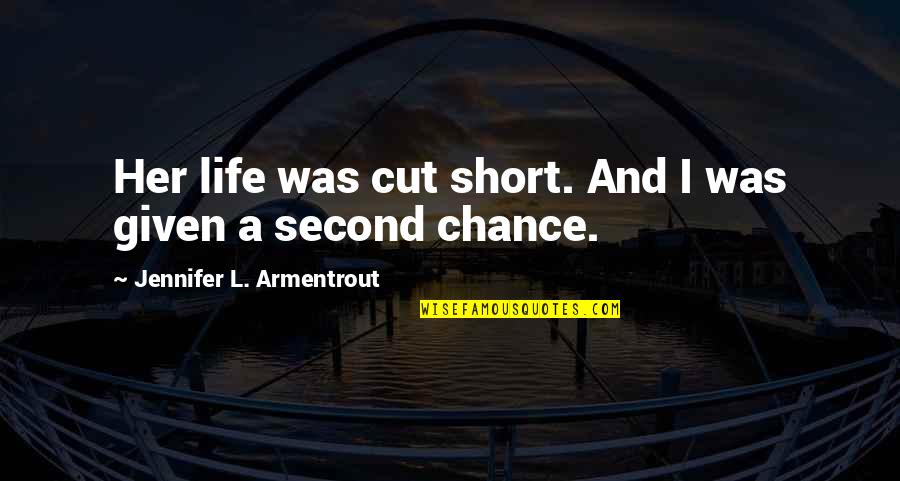 Her life was cut short. And I was given a second chance. —
Jennifer L. Armentrout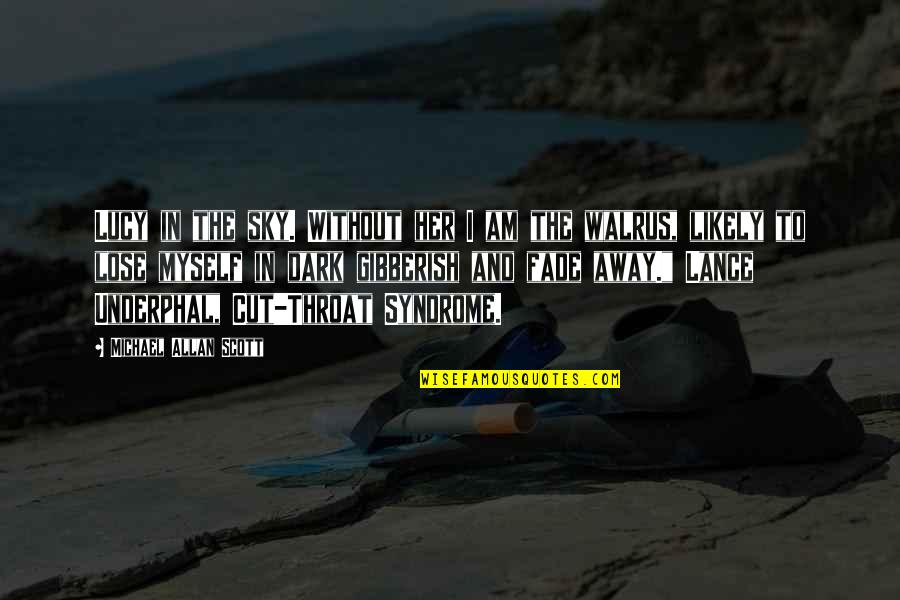 Lucy in the sky. Without her I am the walrus, likely to lose myself in dark gibberish and fade away." Lance Underphal, Cut-Throat Syndrome. —
Michael Allan Scott
The same week our fowls were stolen, Daphne Moran had her throat cut. —
Ronald Hugh Morrieson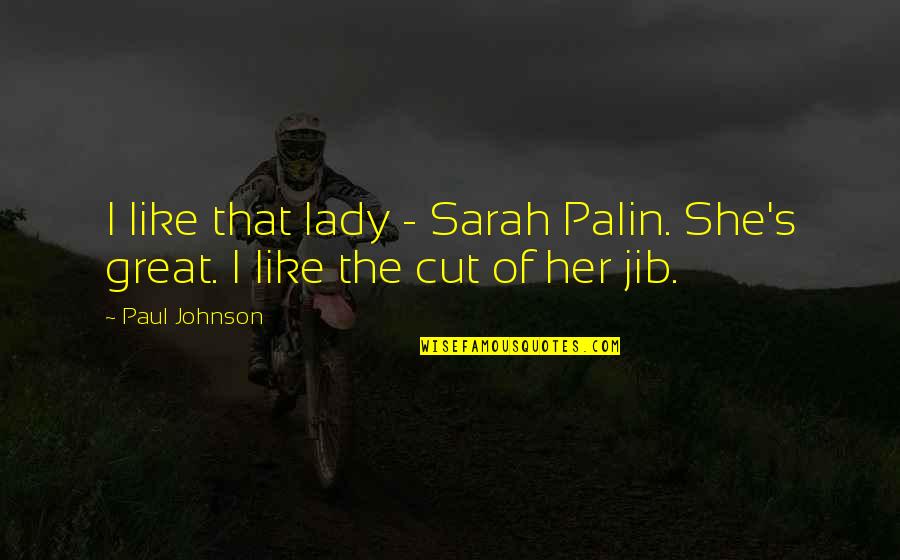 I like that lady - Sarah Palin. She's great. I like the cut of her jib. —
Paul Johnson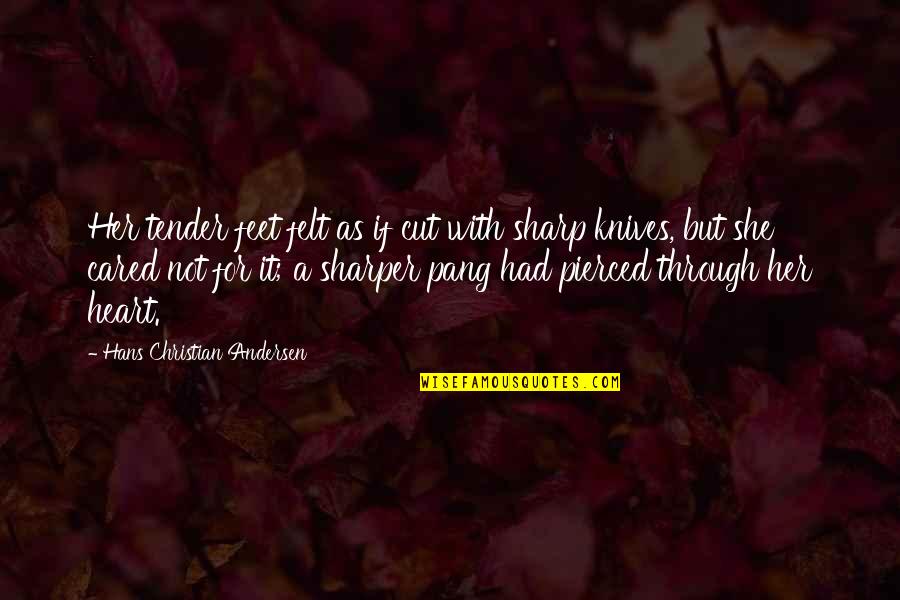 Her tender feet felt as if cut with sharp knives, but she cared not for it; a sharper pang had pierced through her heart. —
Hans Christian Andersen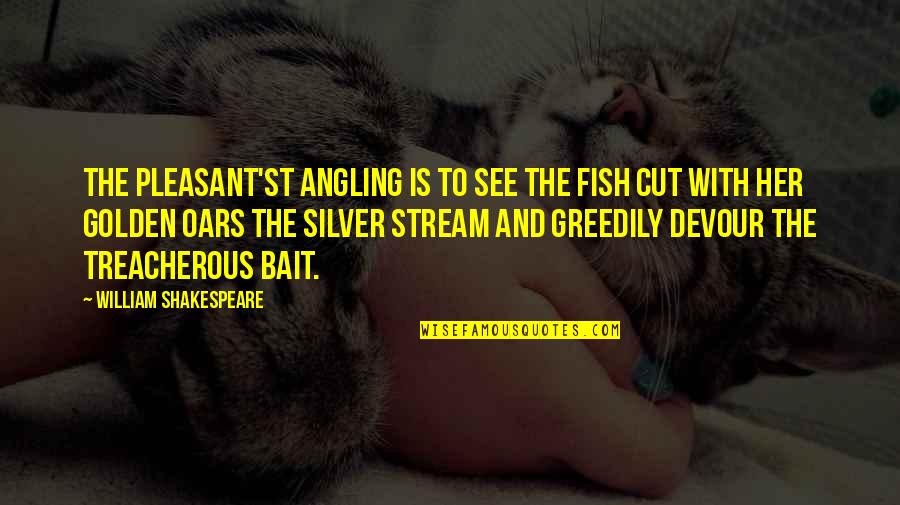 The pleasant'st angling is to see the fish Cut with her golden oars the silver stream And greedily devour the treacherous bait. —
William Shakespeare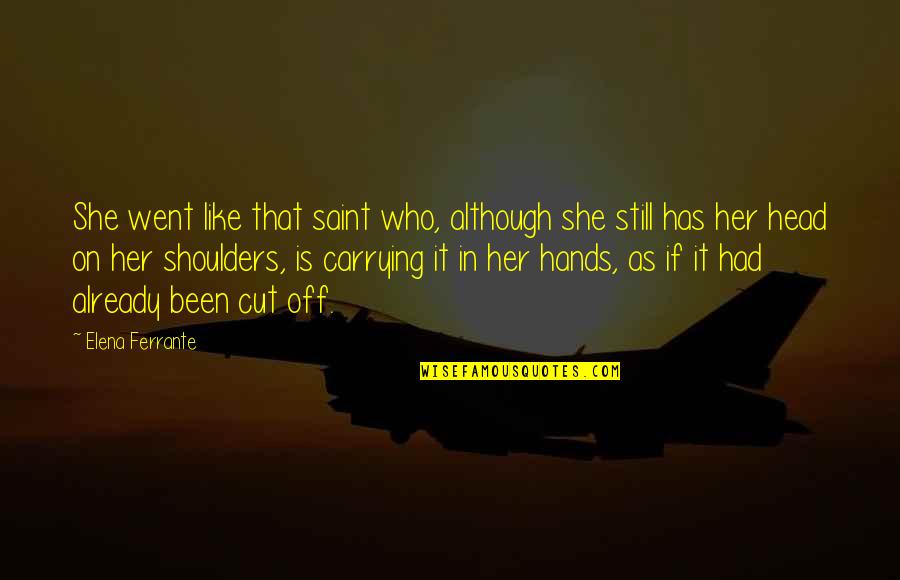 She went like that saint who, although she still has her head on her shoulders, is carrying it in her hands, as if it had already been cut off. —
Elena Ferrante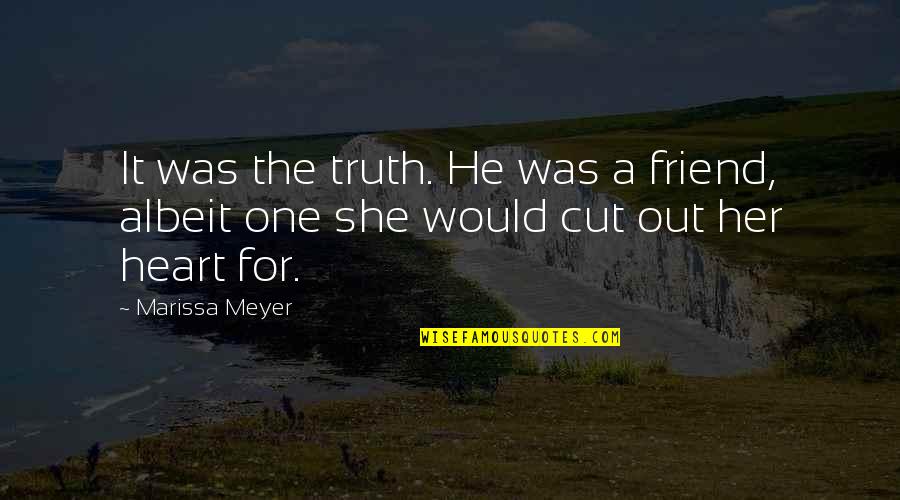 It was the truth. He was a friend, albeit one she would cut out her heart for. —
Marissa Meyer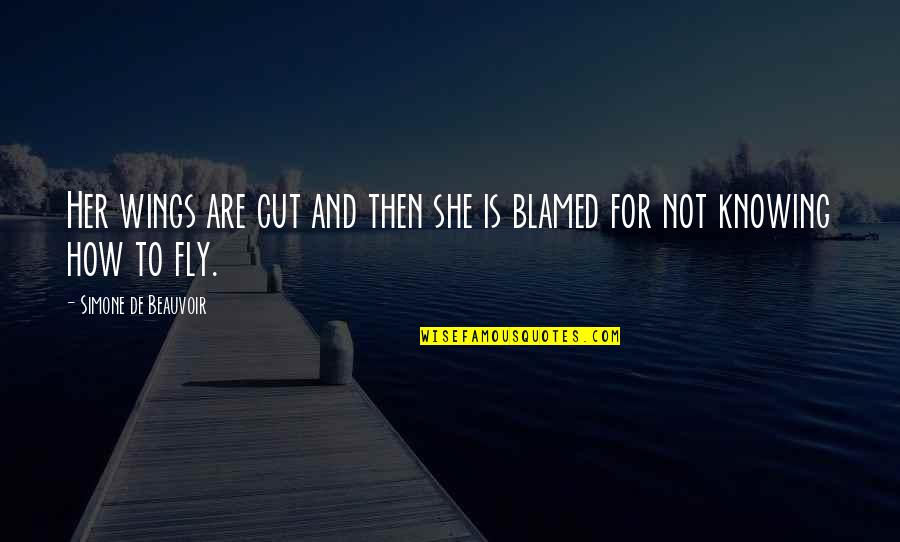 Her wings are cut and then she is blamed for not knowing how to fly. —
Simone De Beauvoir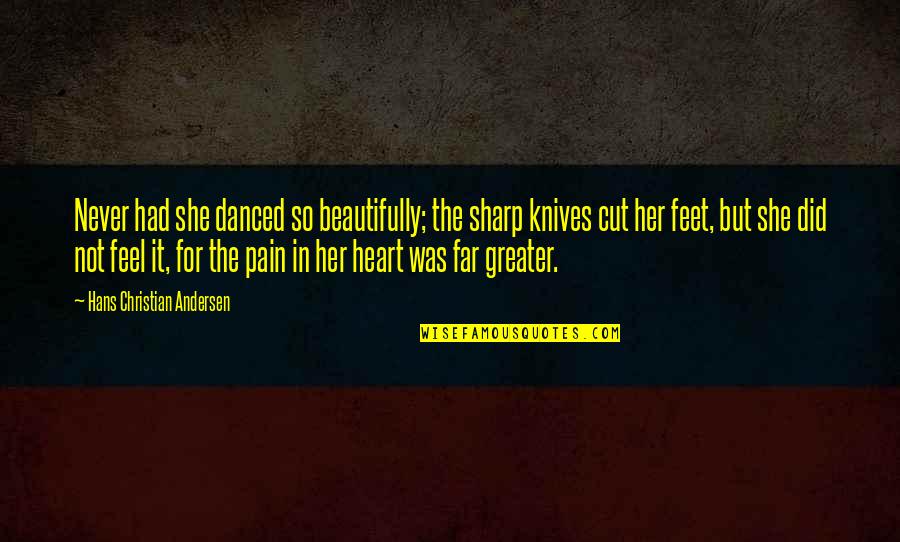 Never had she danced so beautifully; the sharp knives cut her feet, but she did not feel it, for the pain in her heart was far greater. —
Hans Christian Andersen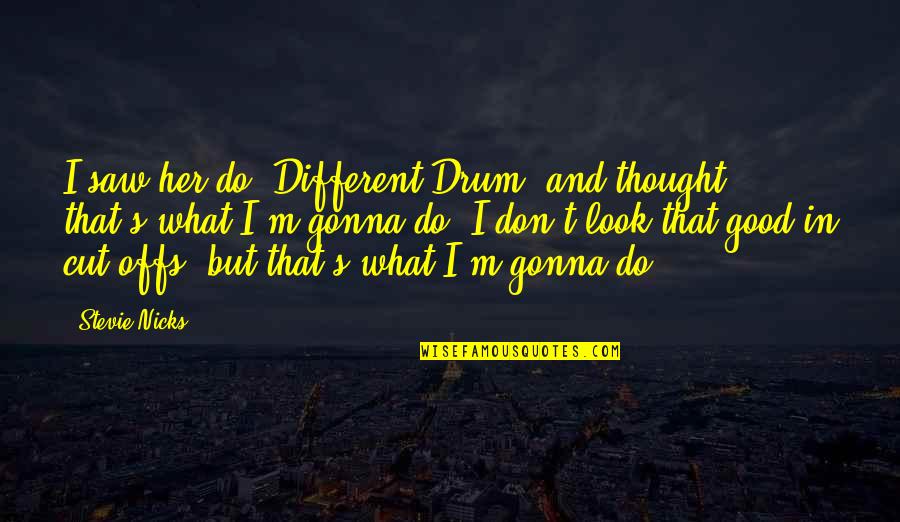 I saw her do 'Different Drum' and thought, that's what I'm gonna do. I don't look that good in cut-offs, but that's what I'm gonna do. —
Stevie Nicks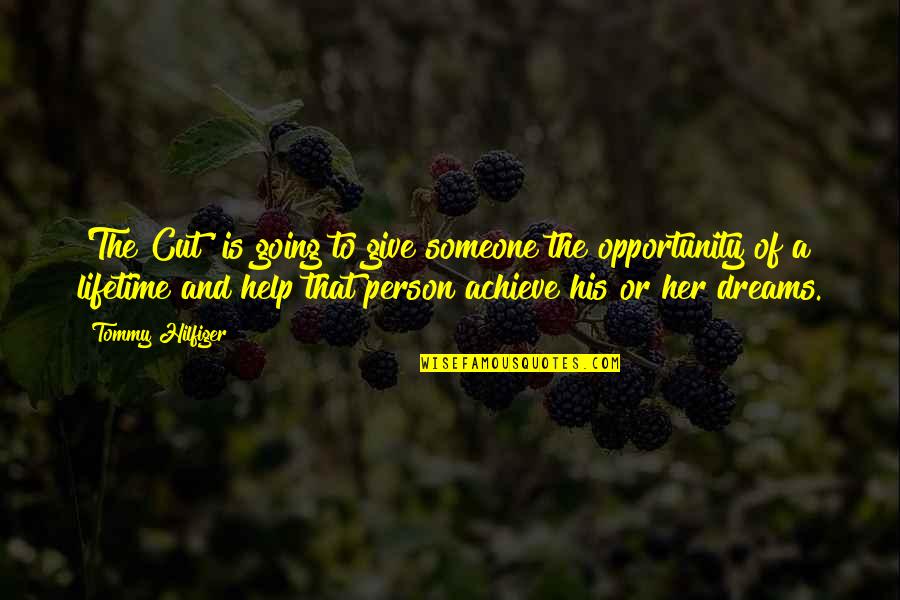 'The Cut' is going to give someone the opportunity of a lifetime and help that person achieve his or her dreams. —
Tommy Hilfiger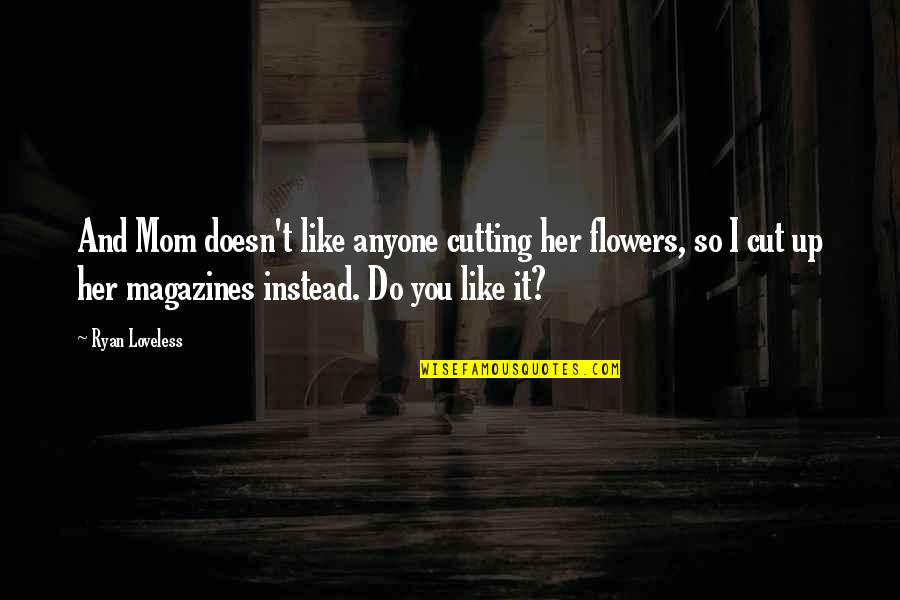 And Mom doesn't like anyone cutting her flowers, so I cut up her magazines instead. Do you like it? —
Ryan Loveless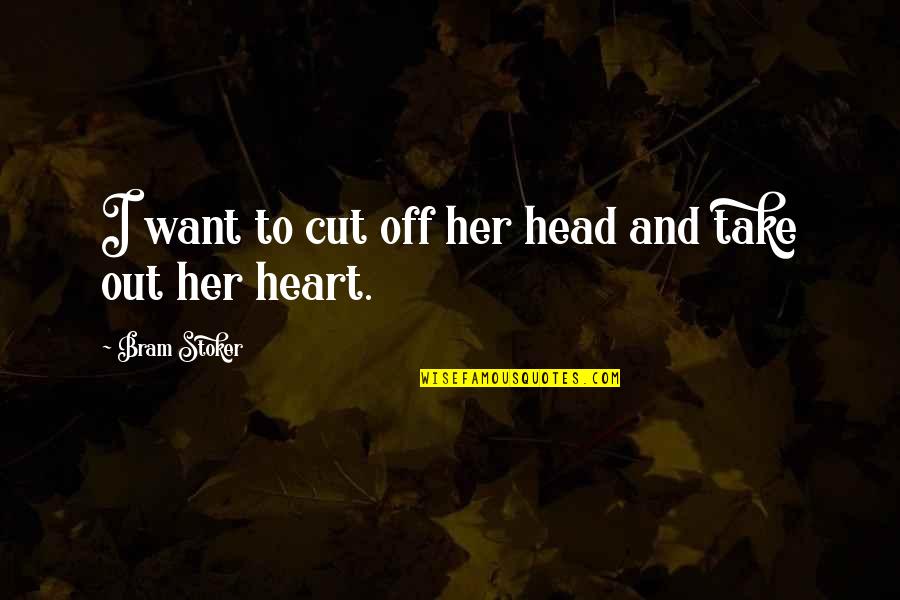 I want to cut off her head and take out her heart. —
Bram Stoker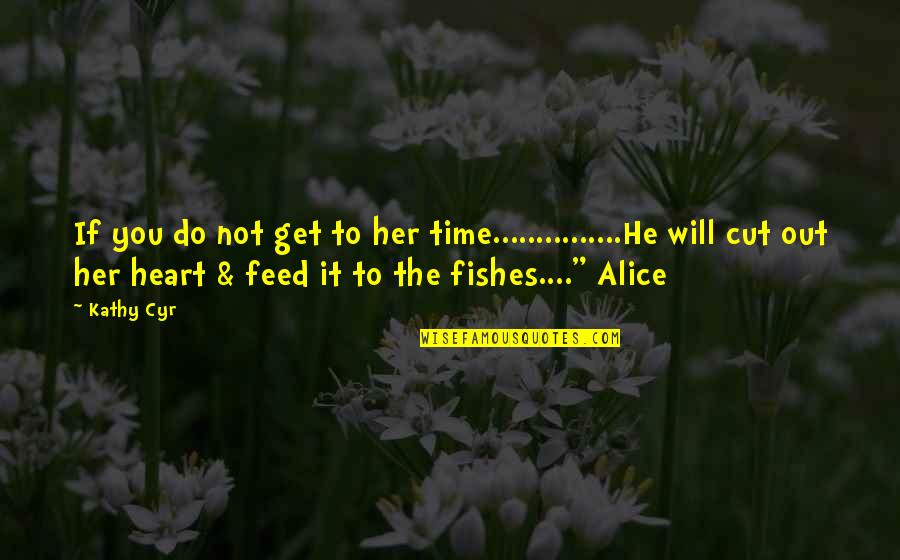 If you do not get to her time...............He will cut out her heart & feed it to the fishes...." Alice —
Kathy Cyr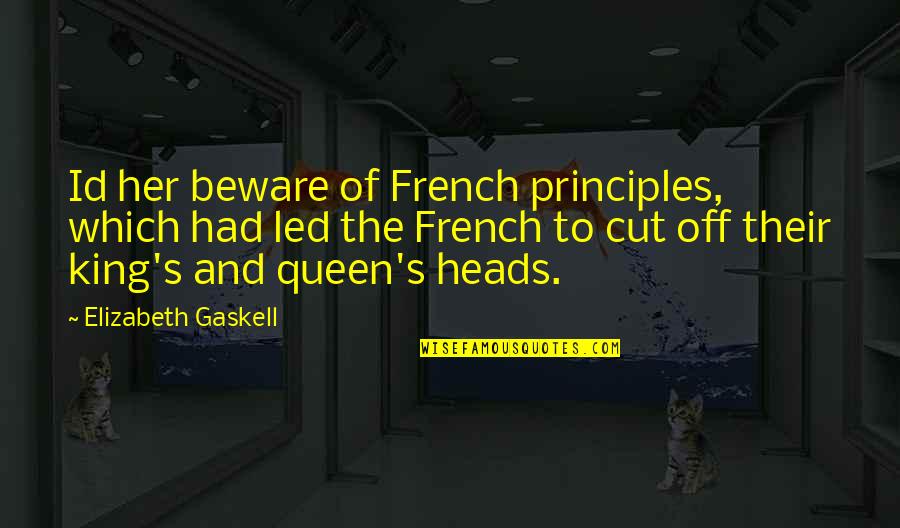 Id her beware of French principles, which had led the French to cut off their king's and queen's heads. —
Elizabeth Gaskell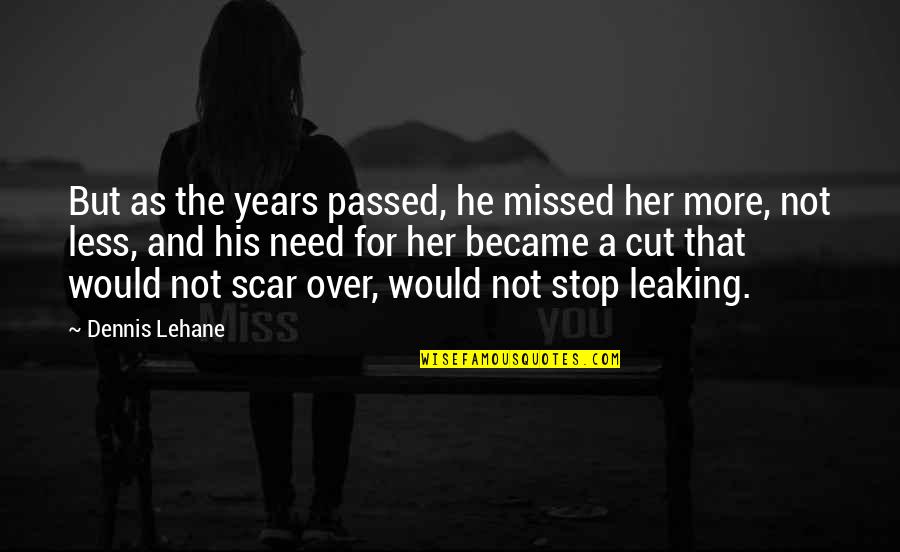 But as the years passed, he missed her more, not less, and his need for her became a cut that would not scar over, would not stop leaking. —
Dennis Lehane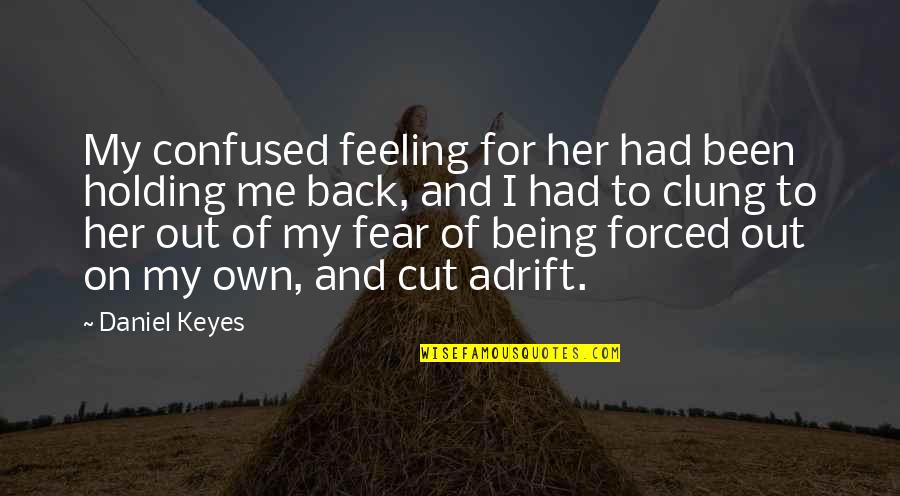 My confused feeling for her had been holding me back, and I had to clung to her out of my fear of being forced out on my own, and cut adrift. —
Daniel Keyes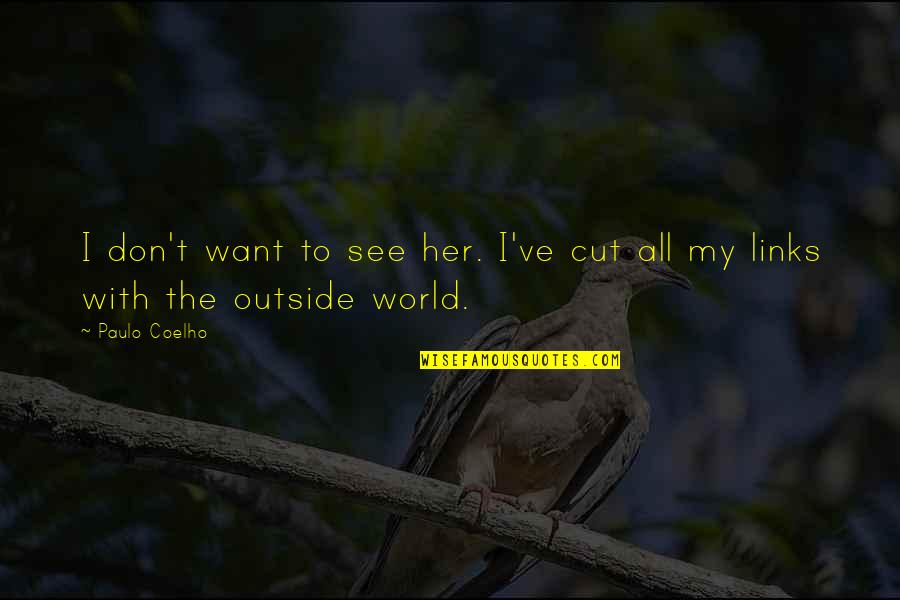 I don't want to see her. I've cut all my links with the outside world. —
Paulo Coelho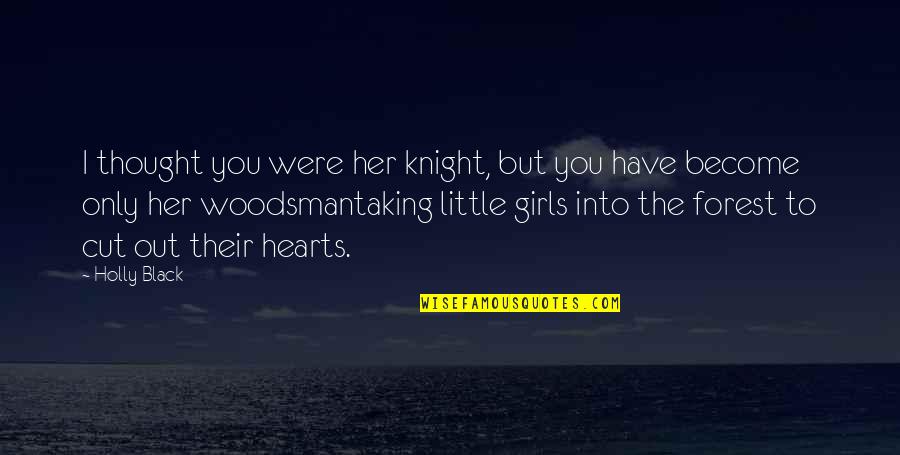 I thought you were her knight, but you have become only her woodsman
taking little girls into the forest to cut out their hearts. —
Holly Black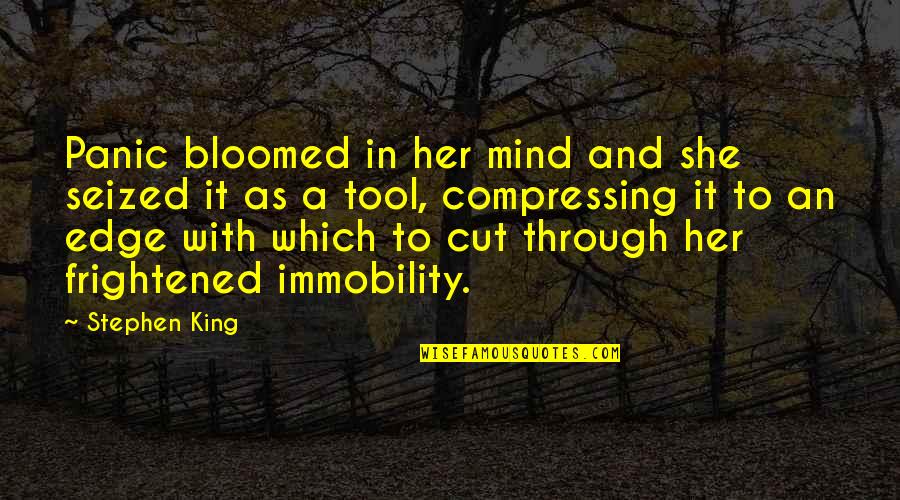 Panic bloomed in her mind and she seized it as a tool, compressing it to an edge with which to cut through her frightened immobility. —
Stephen King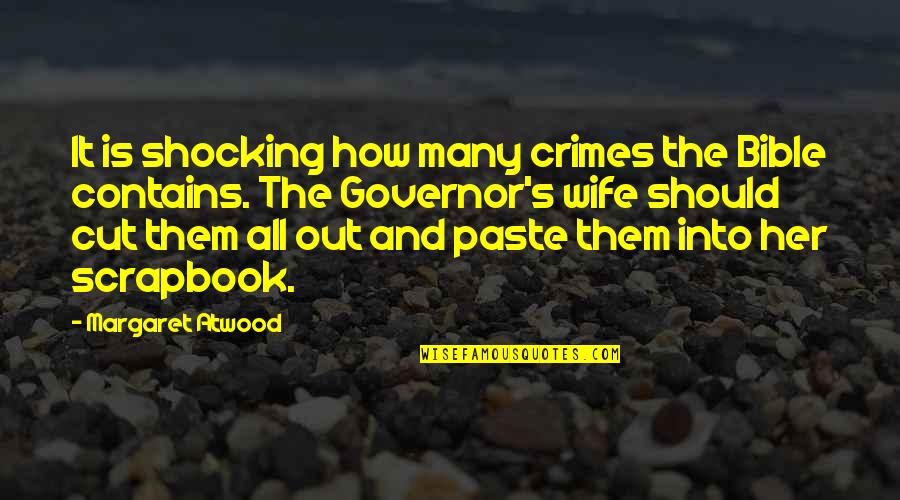 It is shocking how many crimes the Bible contains. The Governor's wife should cut them all out and paste them into her scrapbook. —
Margaret Atwood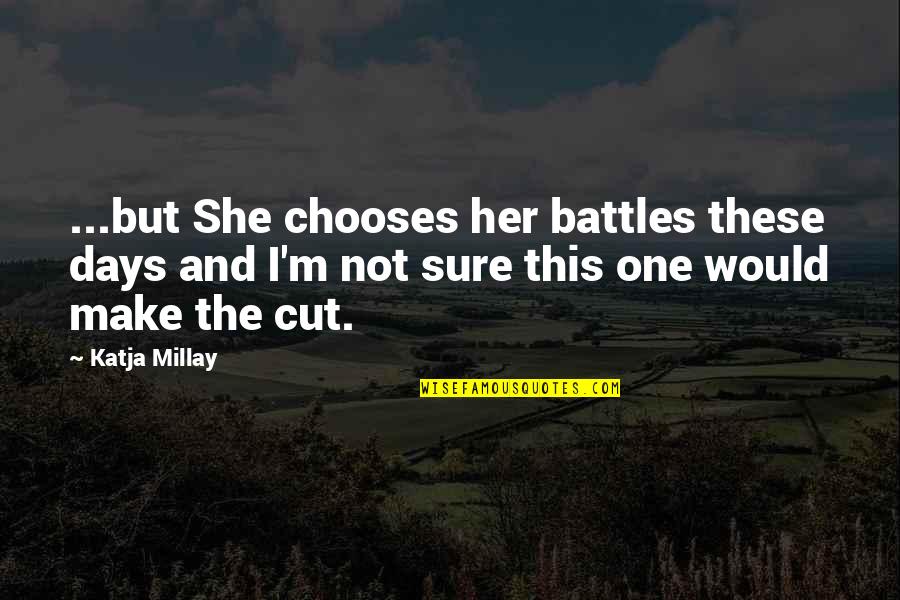 ...but She chooses her battles these days and I'm not sure this one would make the cut. —
Katja Millay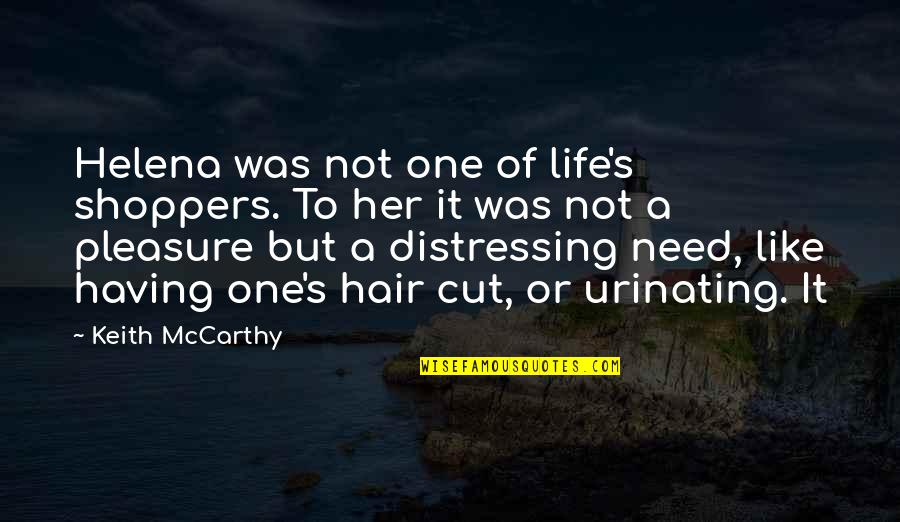 Helena was not one of life's shoppers. To her it was not a pleasure but a distressing need, like having one's hair cut, or urinating. It —
Keith McCarthy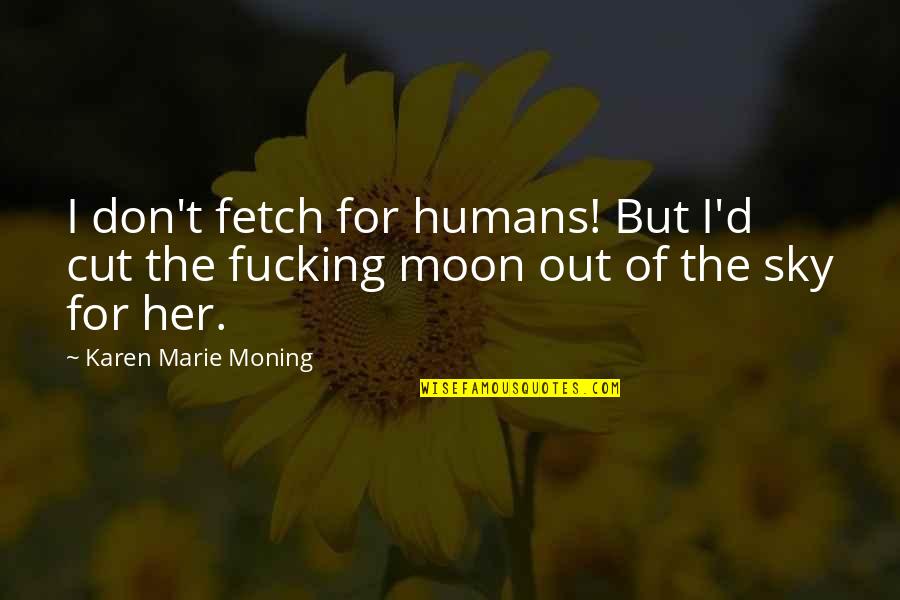 I don't fetch for humans! But I'd cut the fucking moon out of the sky for her. —
Karen Marie Moning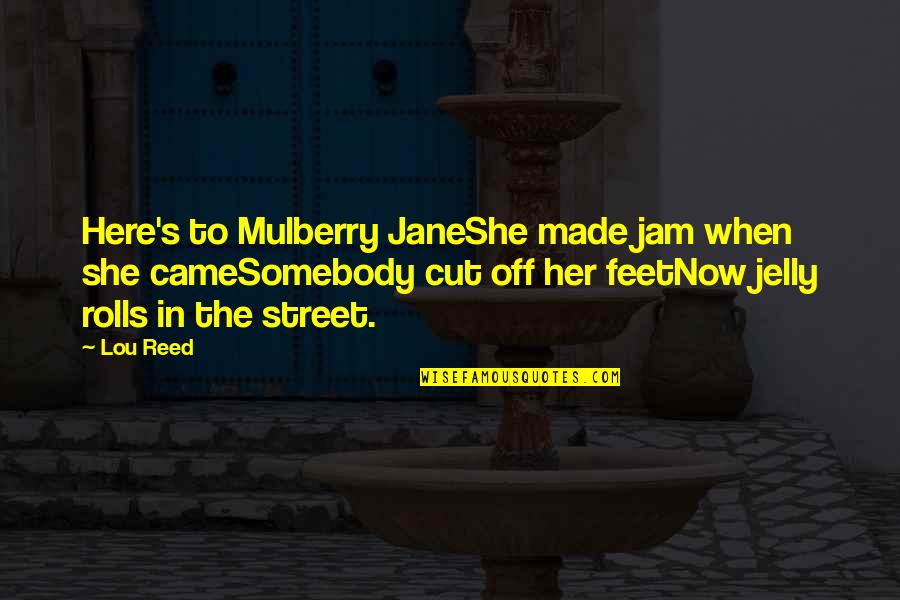 Here's to Mulberry Jane
She made jam when she came
Somebody cut off her feet
Now jelly rolls in the street. —
Lou Reed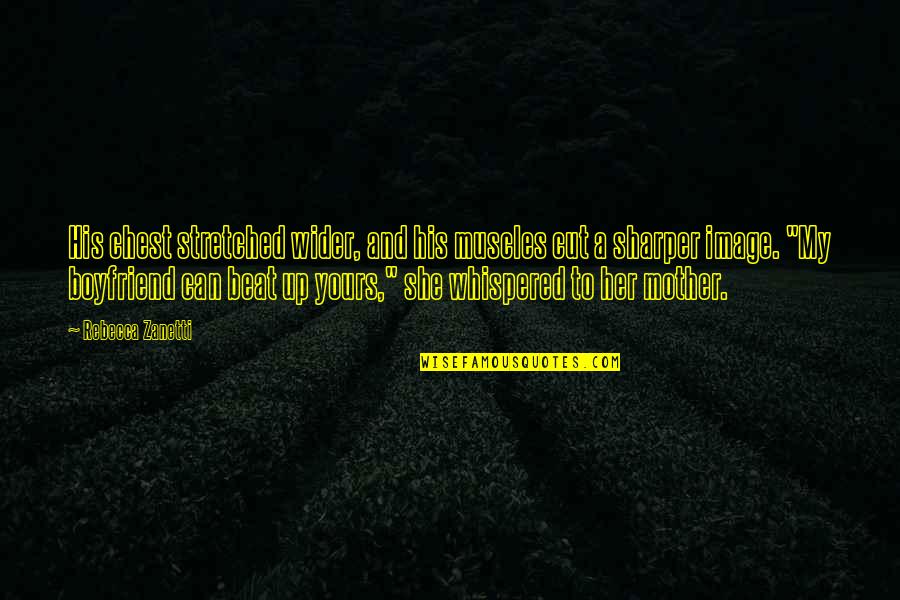 His chest stretched wider, and his muscles cut a sharper image. "My boyfriend can beat up yours," she whispered to her mother. —
Rebecca Zanetti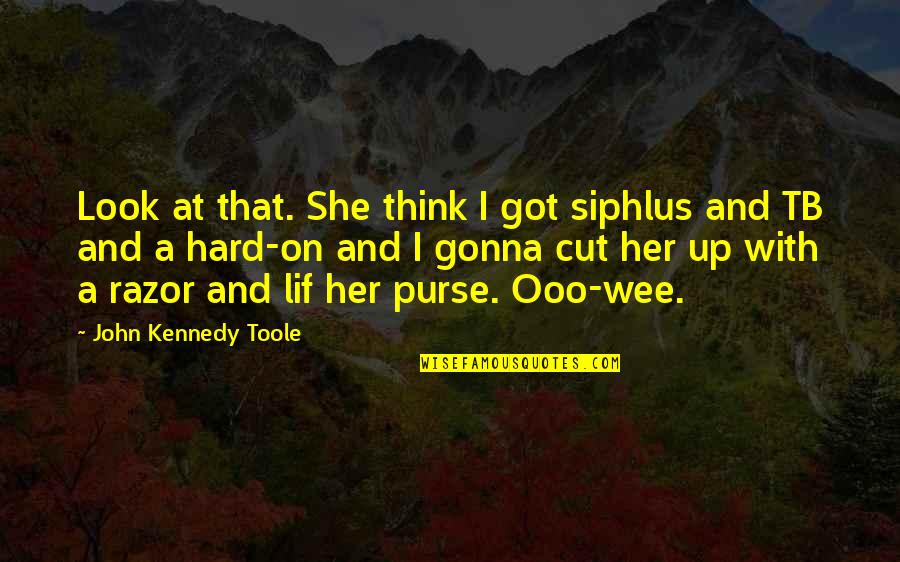 Look at that. She think I got siphlus and TB and a hard-on and I gonna cut her up with a razor and lif her purse. Ooo-wee. —
John Kennedy Toole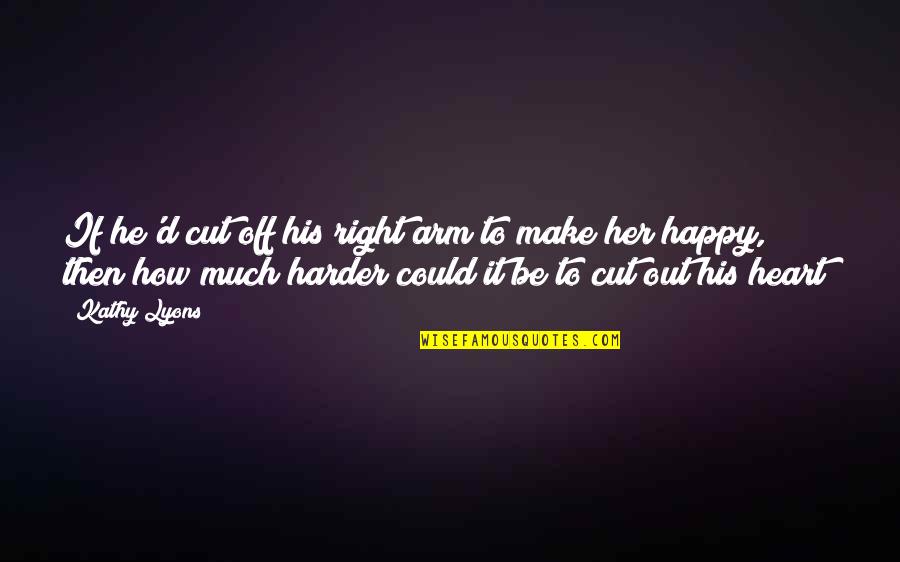 If he'd cut off his right arm to make her happy, then how much harder could it be to cut out his heart? —
Kathy Lyons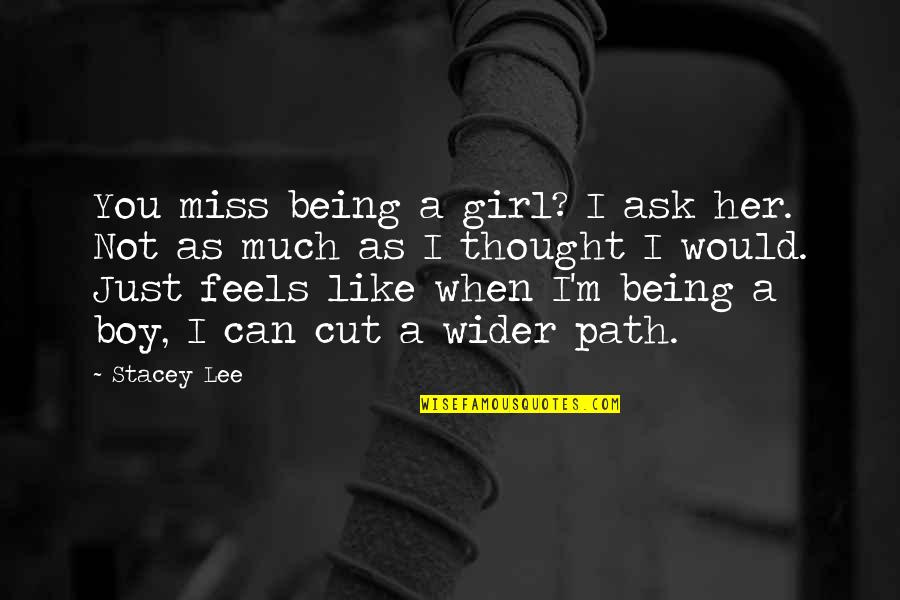 You miss being a girl? I ask her.
Not as much as I thought I would. Just feels like when I'm being a boy, I can cut a wider path. —
Stacey Lee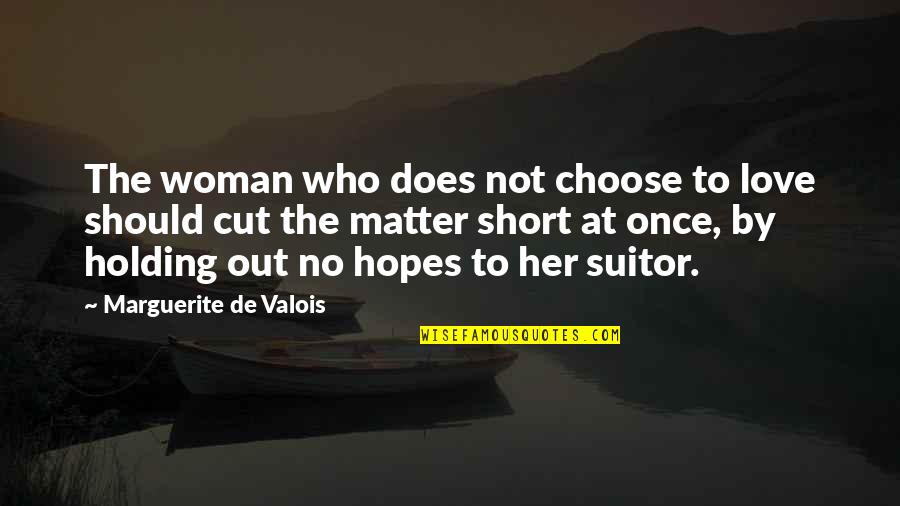 The woman who does not choose to love should cut the matter short at once, by holding out no hopes to her suitor. —
Marguerite De Valois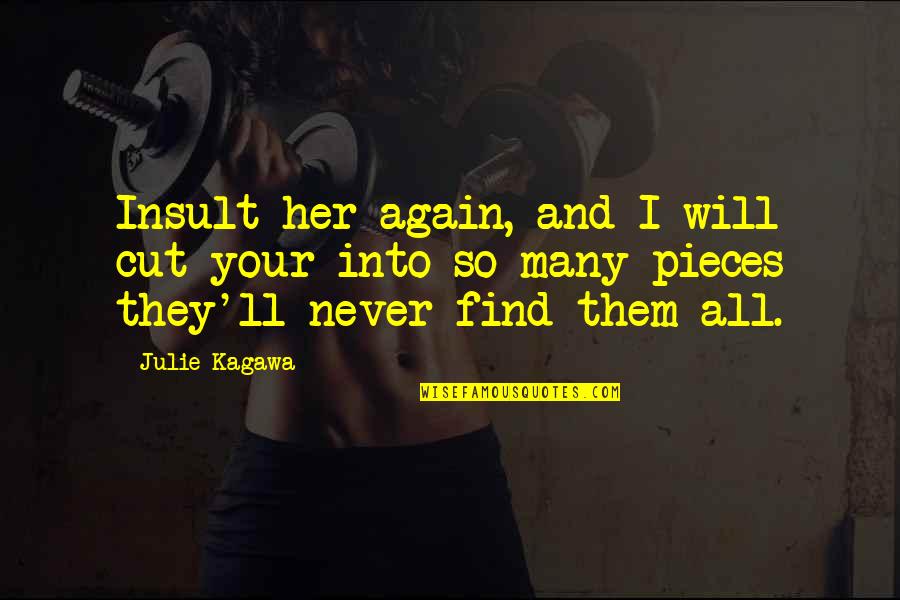 Insult her again, and I will cut your into so many pieces they'll never find them all. —
Julie Kagawa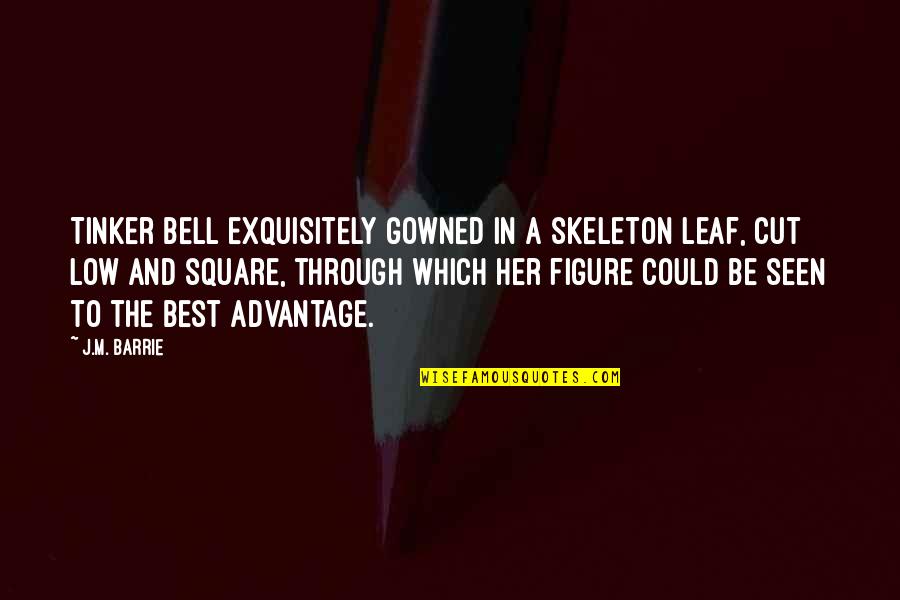 Tinker Bell exquisitely gowned in a skeleton leaf, cut low and square, through which her figure could be seen to the best advantage. —
J.M. Barrie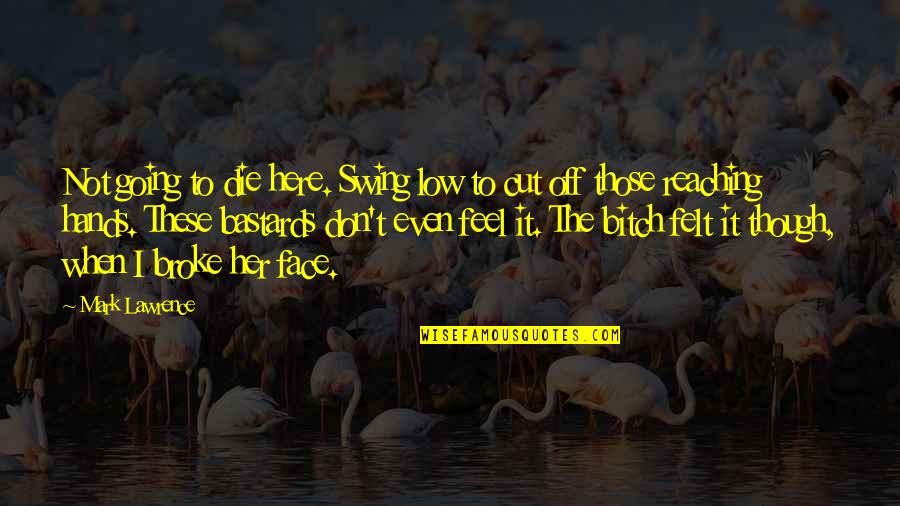 Not going to die here. Swing low to cut off those reaching hands. These bastards don't even feel it. The bitch felt it though, when I broke her face. —
Mark Lawrence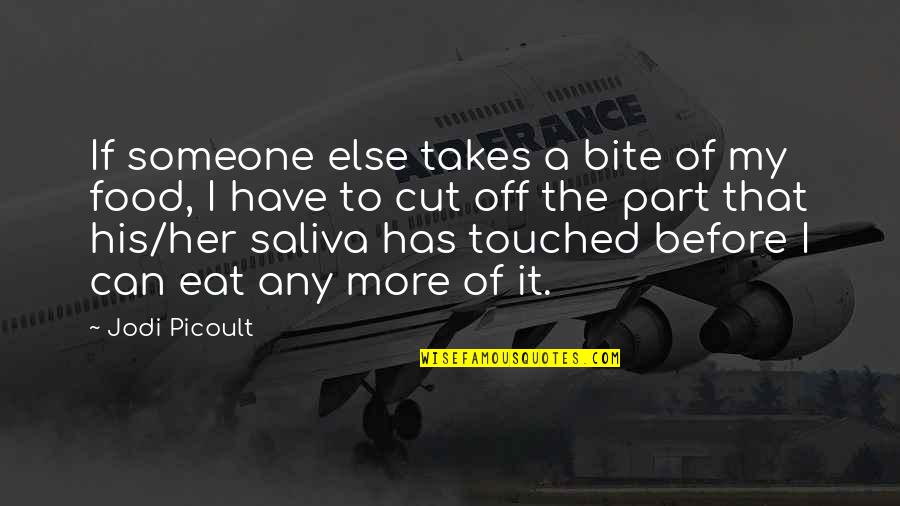 If someone else takes a bite of my food, I have to cut off the part that his/her saliva has touched before I can eat any more of it. —
Jodi Picoult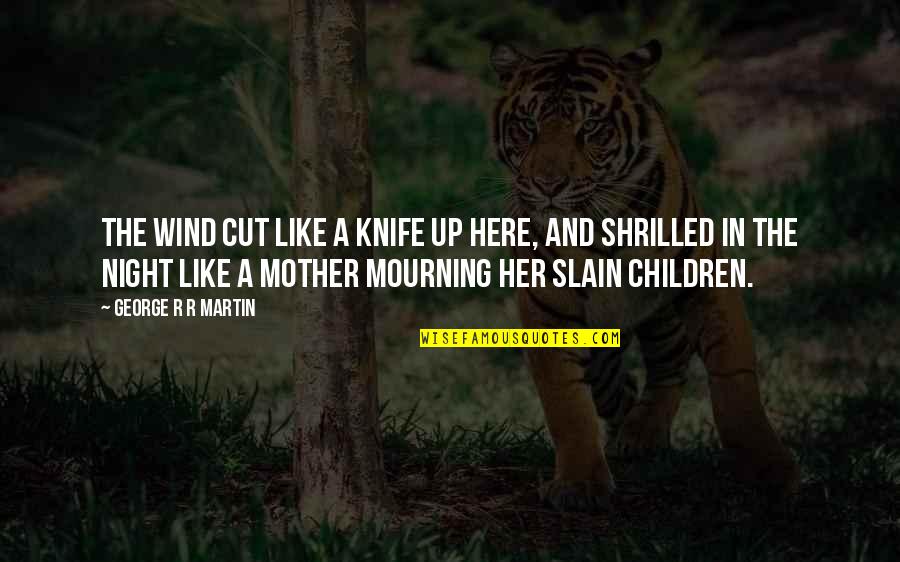 The wind cut like a knife up here, and shrilled in the night like a mother mourning her slain children. —
George R R Martin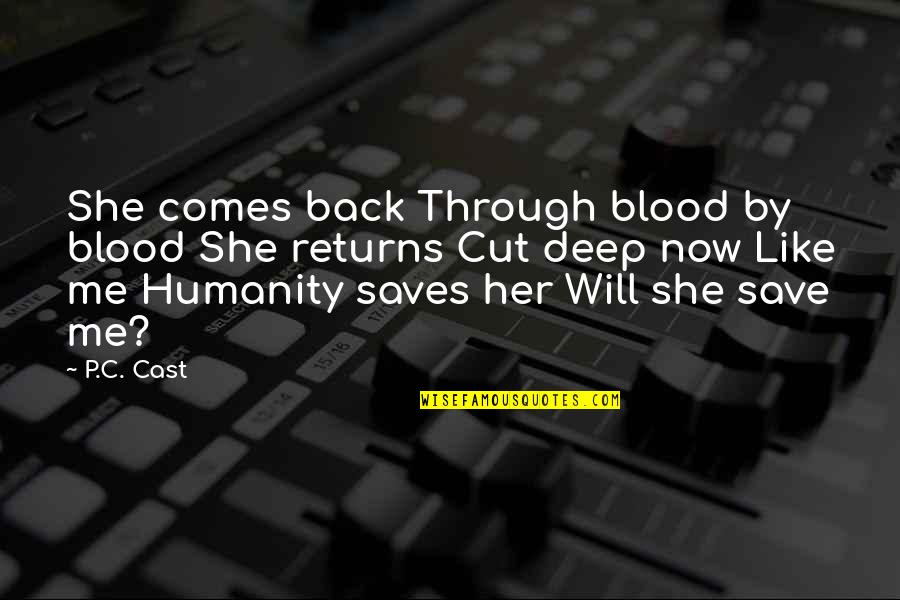 She comes back Through blood by blood She returns Cut deep now Like me Humanity saves her Will she save me? —
P.C. Cast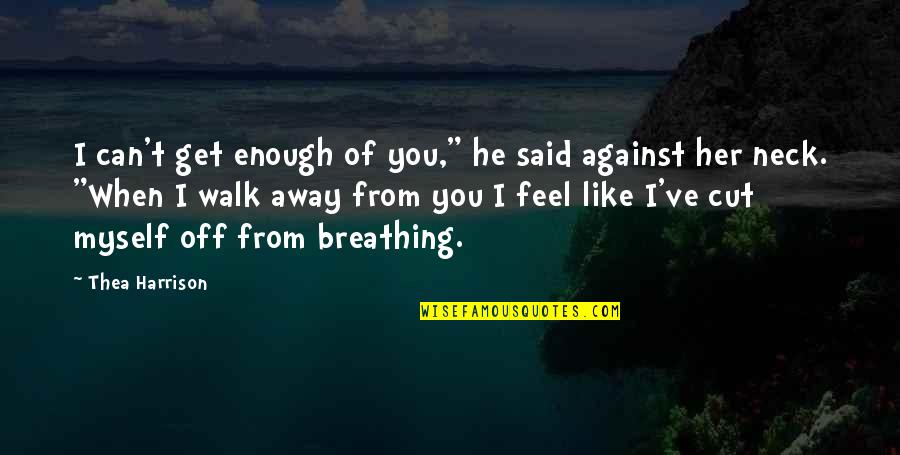 I can't get enough of you," he said against her neck. "When I walk away from you I feel like I've cut myself off from breathing. —
Thea Harrison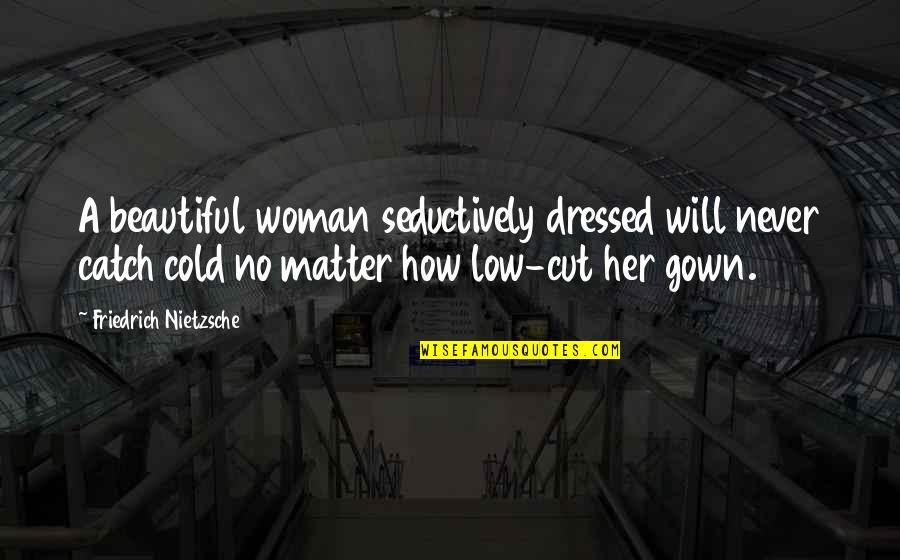 A beautiful woman seductively dressed will never catch cold no matter how low-cut her gown. —
Friedrich Nietzsche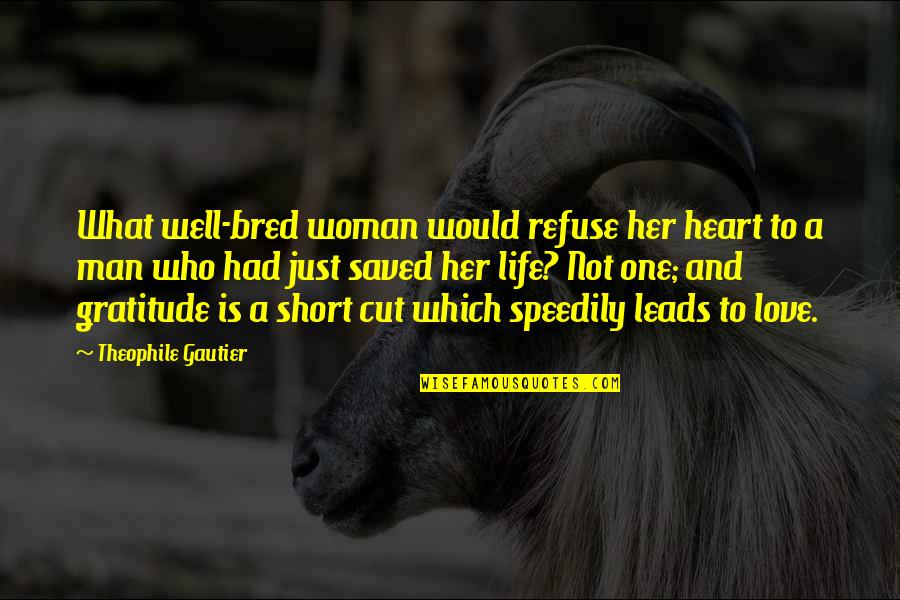 What well-bred woman would refuse her heart to a man who had just saved her life? Not one; and gratitude is a short cut which speedily leads to love. —
Theophile Gautier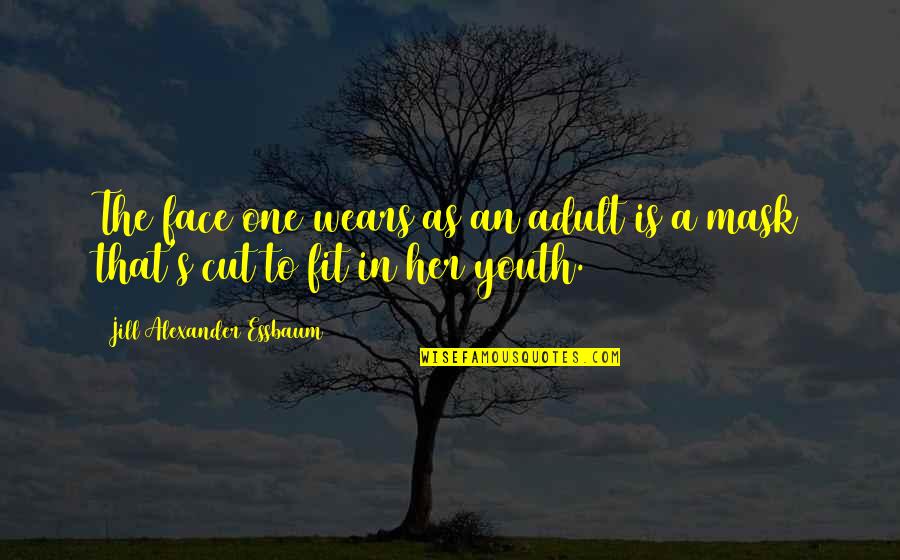 The face one wears as an adult is a mask that's cut to fit in her youth. —
Jill Alexander Essbaum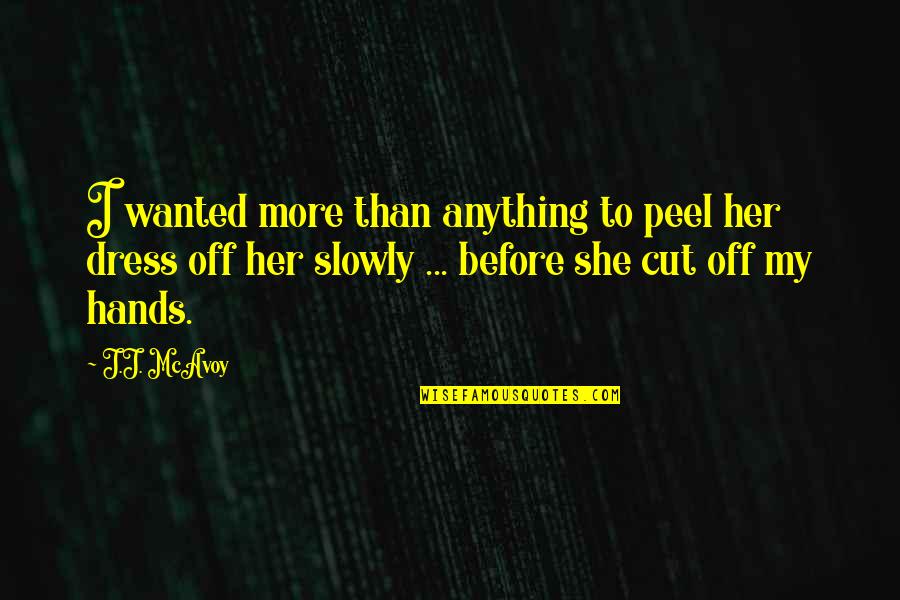 I wanted more than anything to peel her dress off her slowly ... before she cut off my hands. —
J.J. McAvoy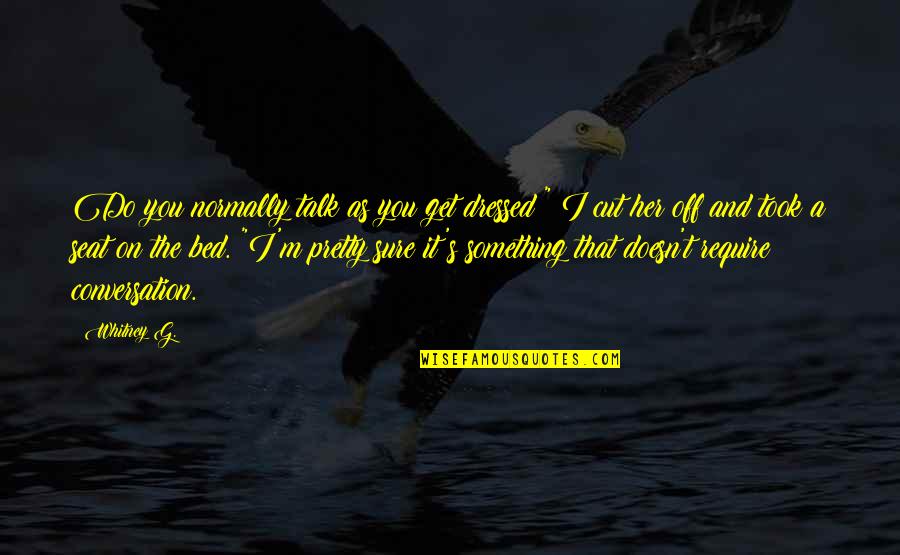 Do you normally talk as you get dressed?" I
cut her off
and took a seat on the bed. "I'm pretty sure it's something that doesn't require conversation. —
Whitney G.