Cremated Quotes
Collection of top 24 famous quotes about Cremated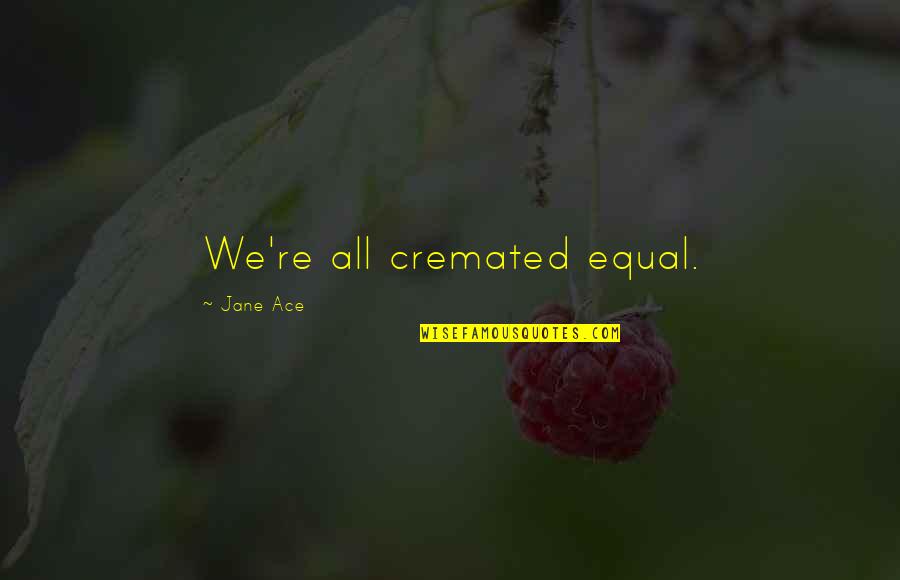 We're all cremated equal.
—
Jane Ace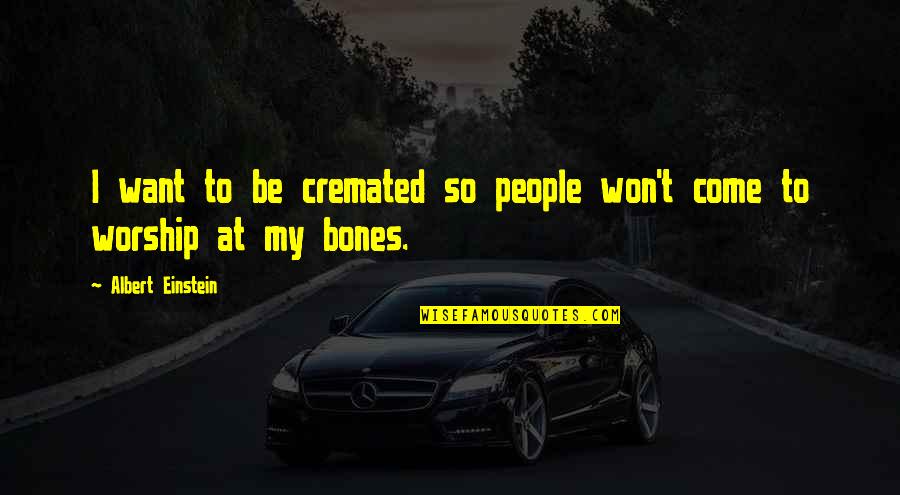 I want to be cremated so people won't come to worship at my bones.
—
Albert Einstein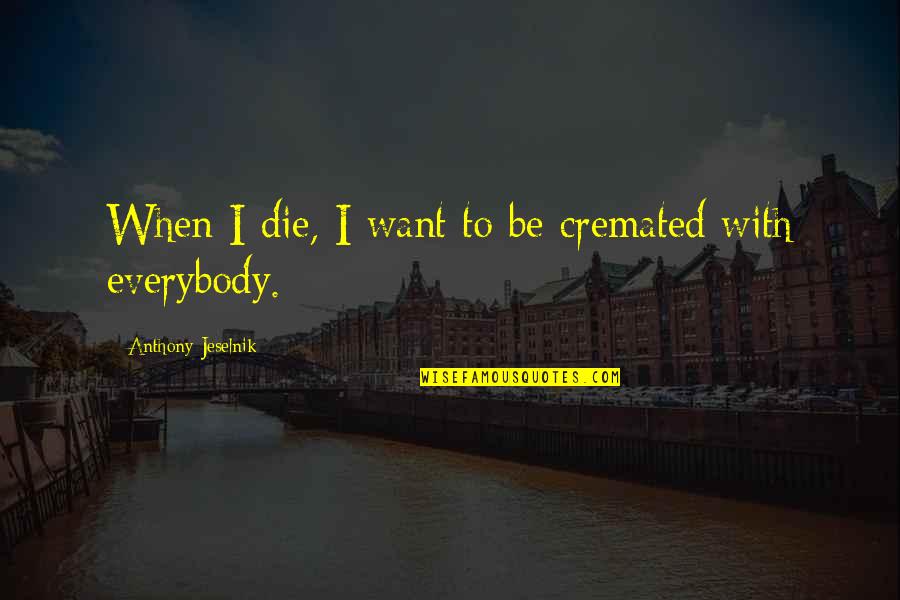 When I die, I want to be cremated with everybody.
—
Anthony Jeselnik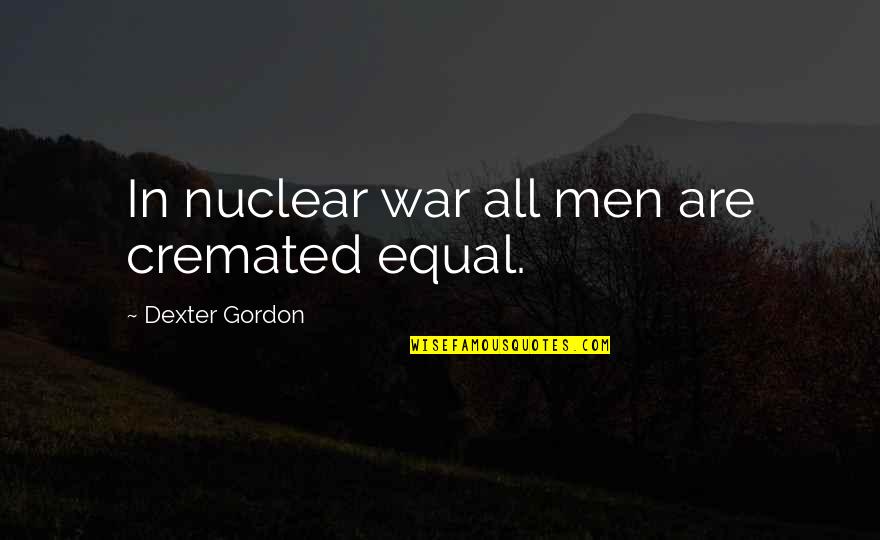 In nuclear war all men are cremated equal.
—
Dexter Gordon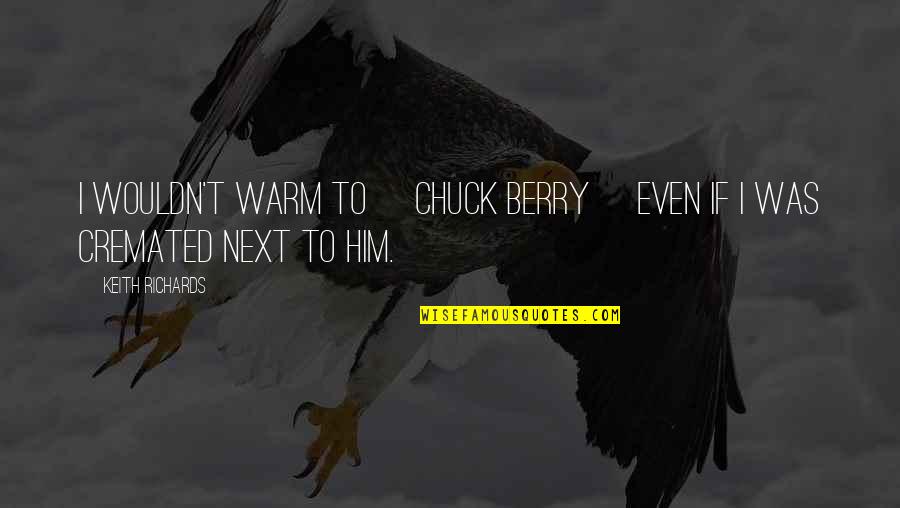 I wouldn't warm to [Chuck Berry] even if I was cremated next to him.
—
Keith Richards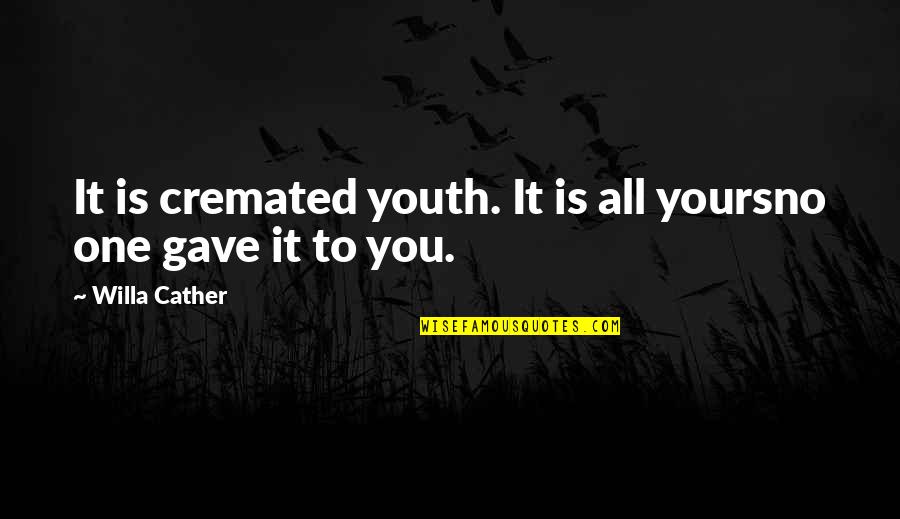 It is cremated youth. It is all yours
no one gave it to you.
—
Willa Cather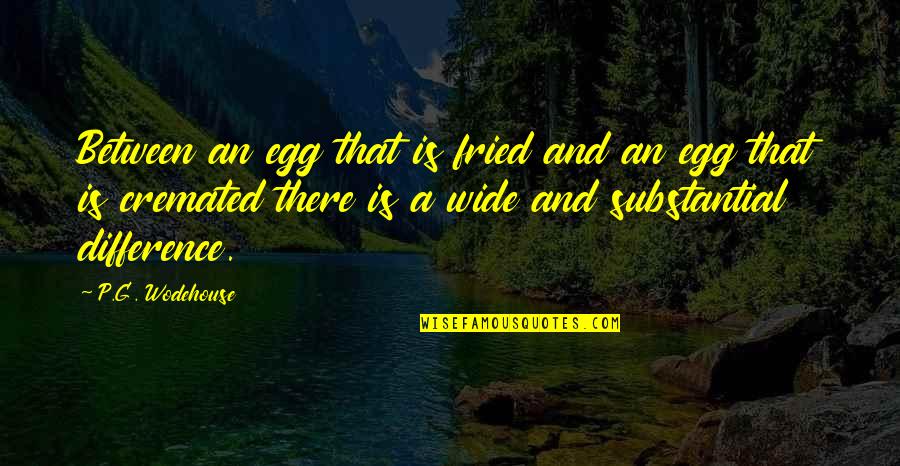 Between an egg that is fried and an egg that is
cremated
there is a wide and substantial difference. —
P.G. Wodehouse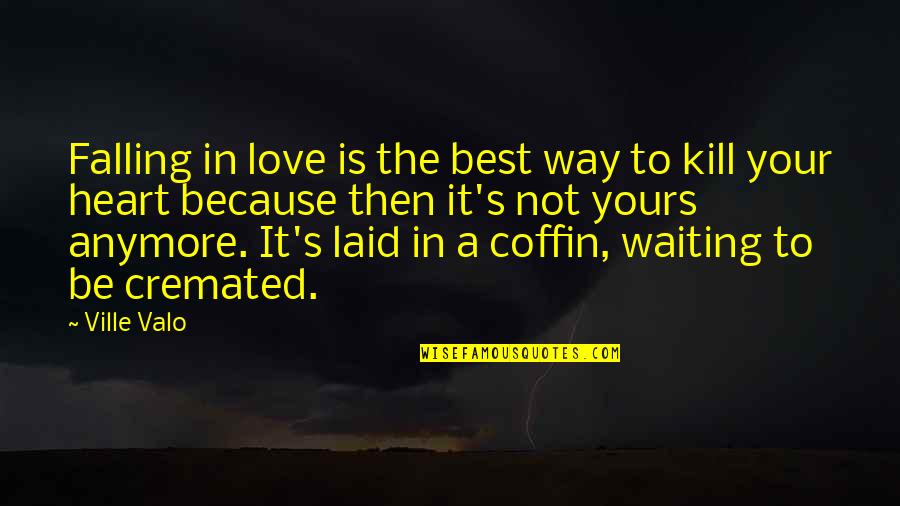 Falling in love is the best way to kill your heart because then it's not yours anymore. It's laid in a coffin, waiting to be
cremated
. —
Ville Valo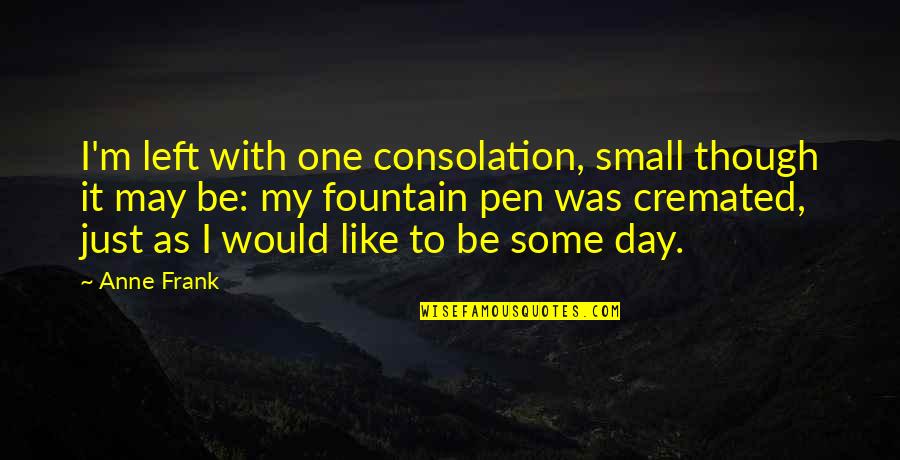 I'm left with one consolation, small though it may be: my fountain pen was
cremated
, just as I would like to be some day. —
Anne Frank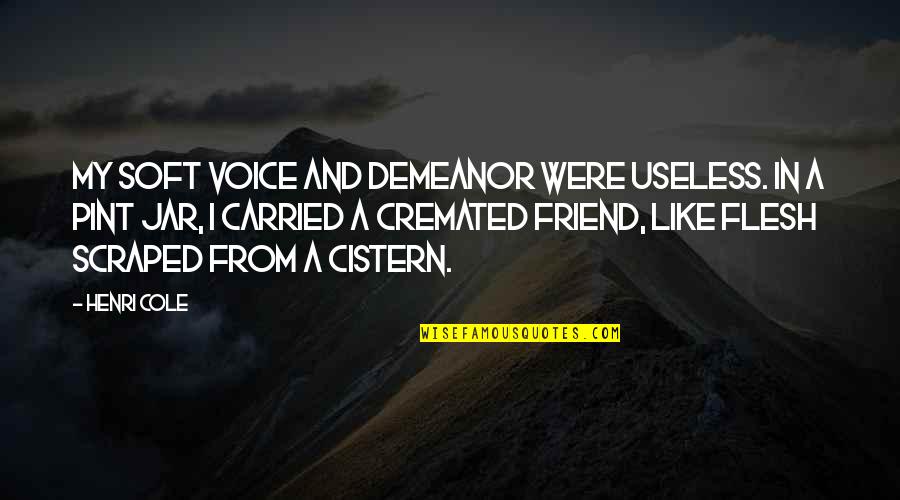 My soft voice and demeanor were useless. In a pint jar, I carried a
cremated
friend, like flesh scraped from a cistern. —
Henri Cole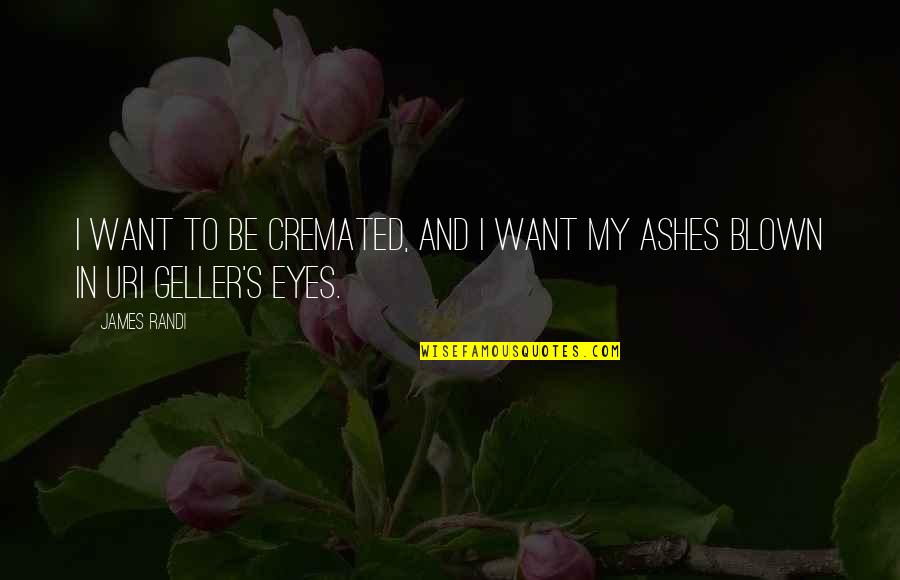 I want to be
cremated
, and I want my ashes blown in Uri Geller's eyes. —
James Randi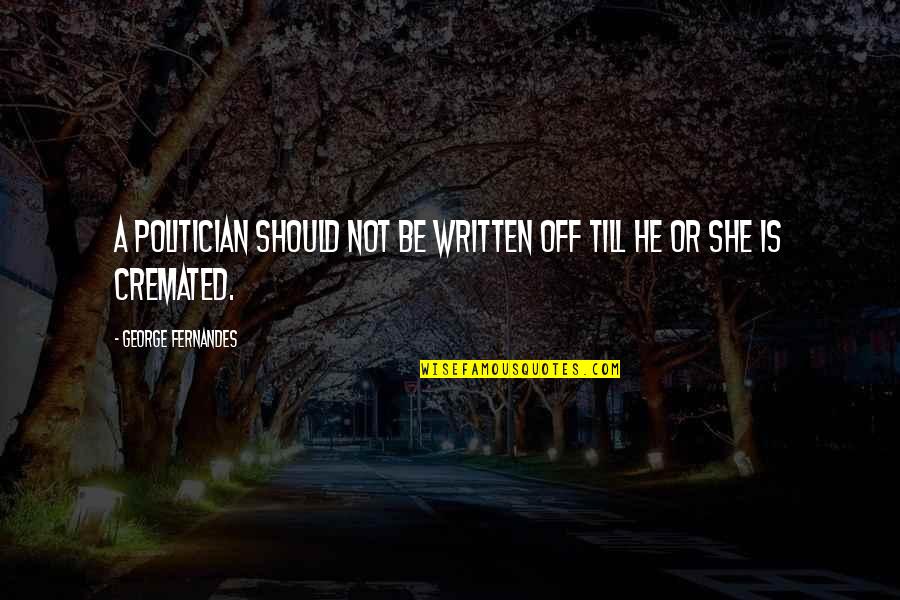 A politician should not be written off till he or she is
cremated
. —
George Fernandes
She'd bottled herself up like a person already
cremated
. —
Bette Lee Crosby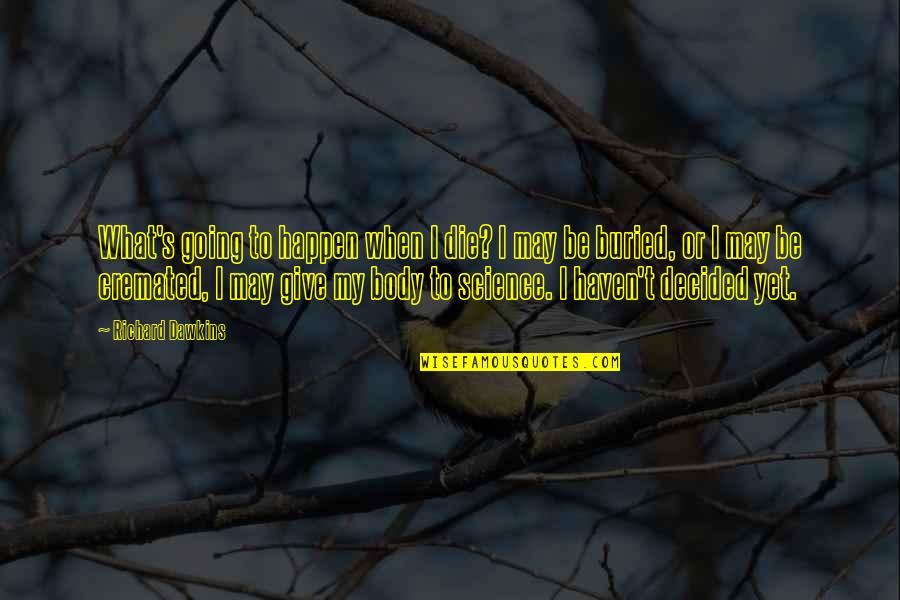 What's going to happen when I die? I may be buried, or I may be
cremated
, I may give my body to science. I haven't decided yet. —
Richard Dawkins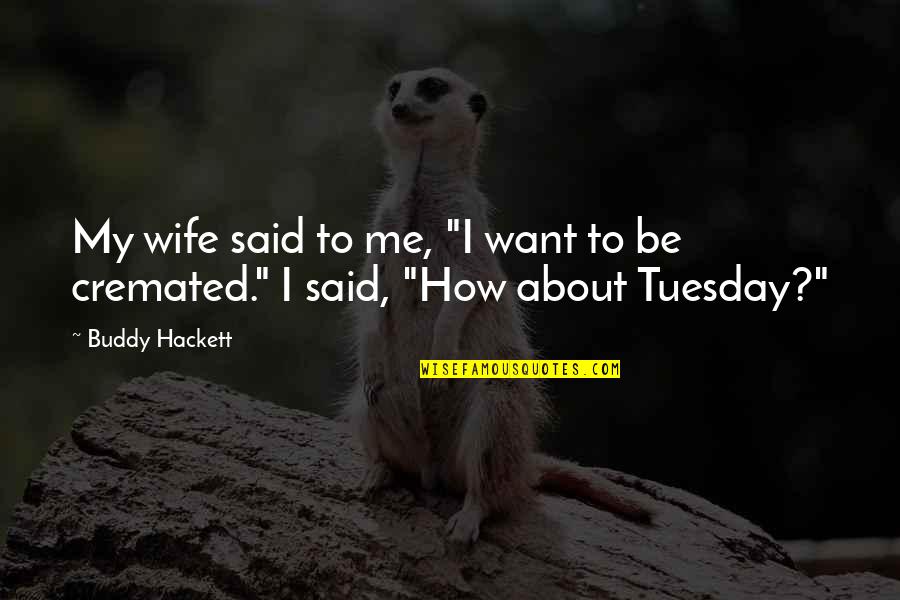 My wife said to me, "I want to be
cremated
." I said, "How about Tuesday?" —
Buddy Hackett
Your father, madam, was fully
cremated
. I made absolutely certain."
Alexia swallowed silently and then said fervently, "Thank you, Floote. —
Gail Carriger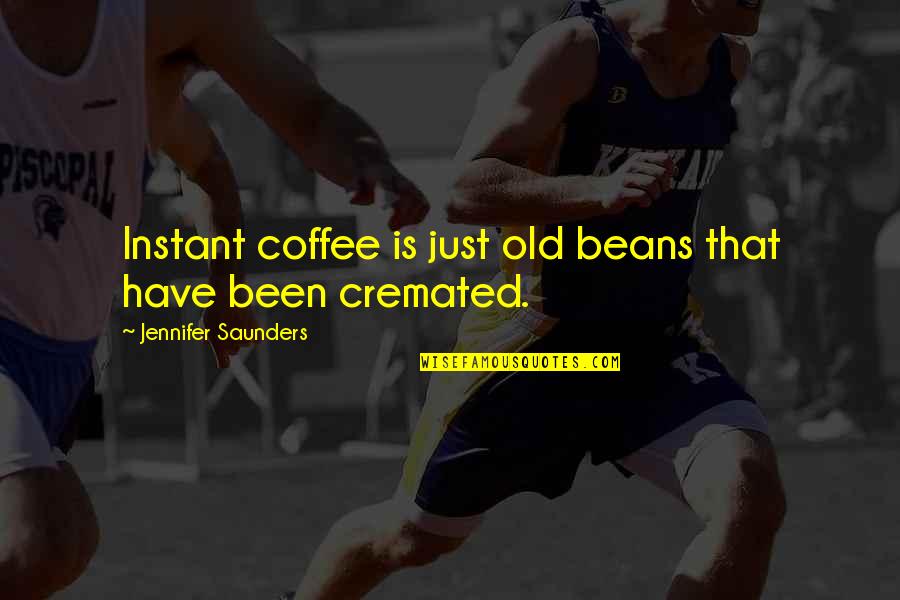 Instant coffee is just old beans that have been
cremated
. —
Jennifer Saunders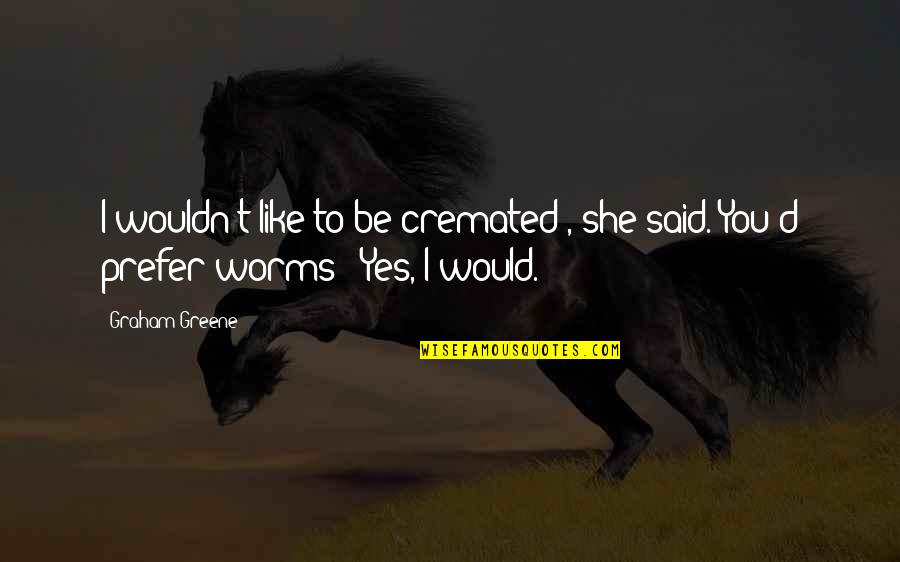 I wouldn't like to be
cremated
', she said.
'You'd prefer worms?'
'Yes, I would. —
Graham Greene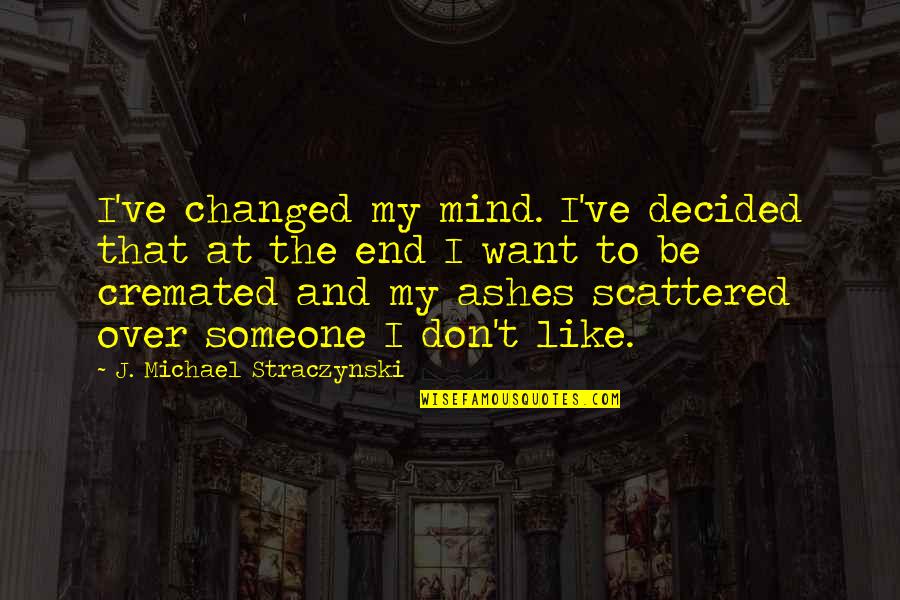 I've changed my mind. I've decided that at the end I want to be
cremated
and my ashes scattered over someone I don't like. —
J. Michael Straczynski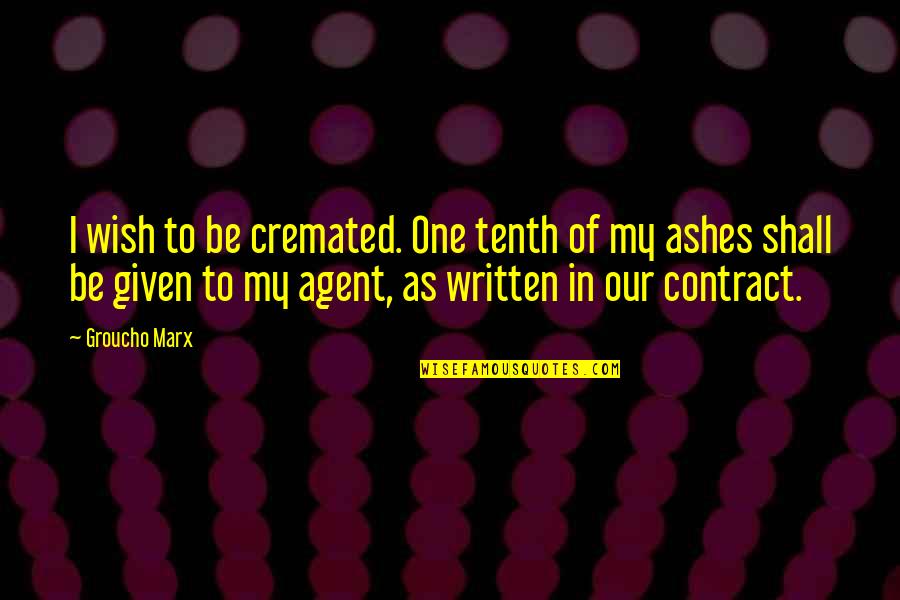 I wish to be
cremated
. One tenth of my ashes shall be given to my agent, as written in our contract. —
Groucho Marx