Cookies And Love Quotes
Collection of top 24 famous quotes about Cookies And Love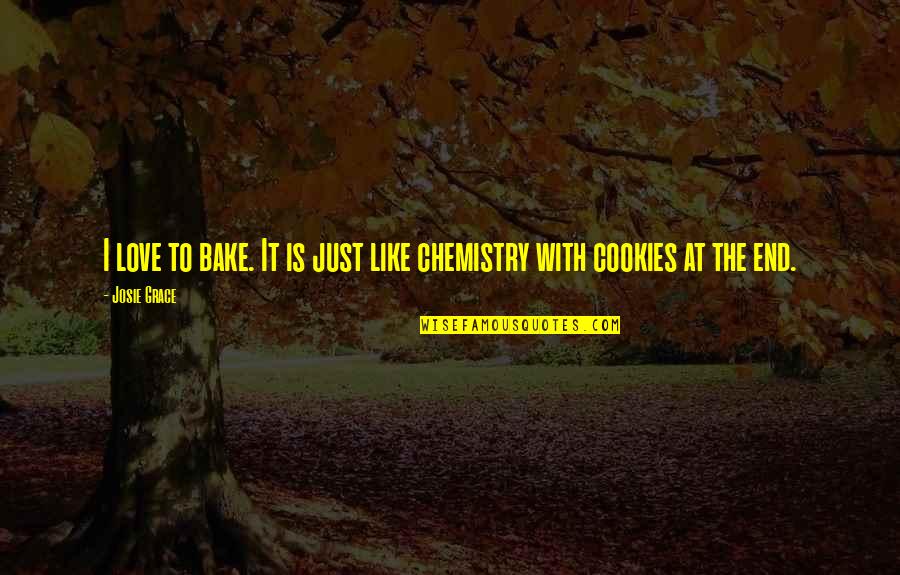 I love to bake. It is just like chemistry with cookies at the end.
—
Josie Grace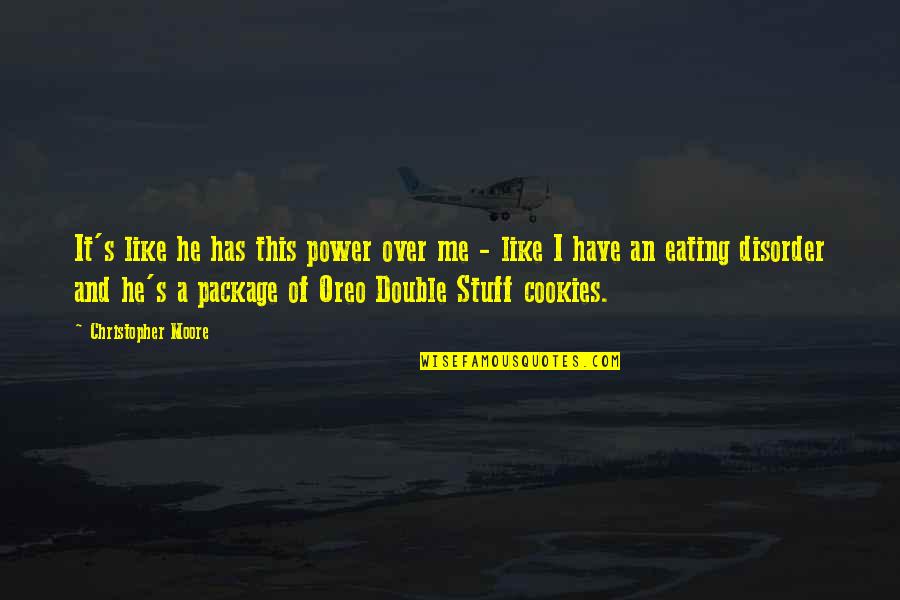 It's like he has this power over me - like I have an eating disorder and he's a package of Oreo Double Stuff cookies.
—
Christopher Moore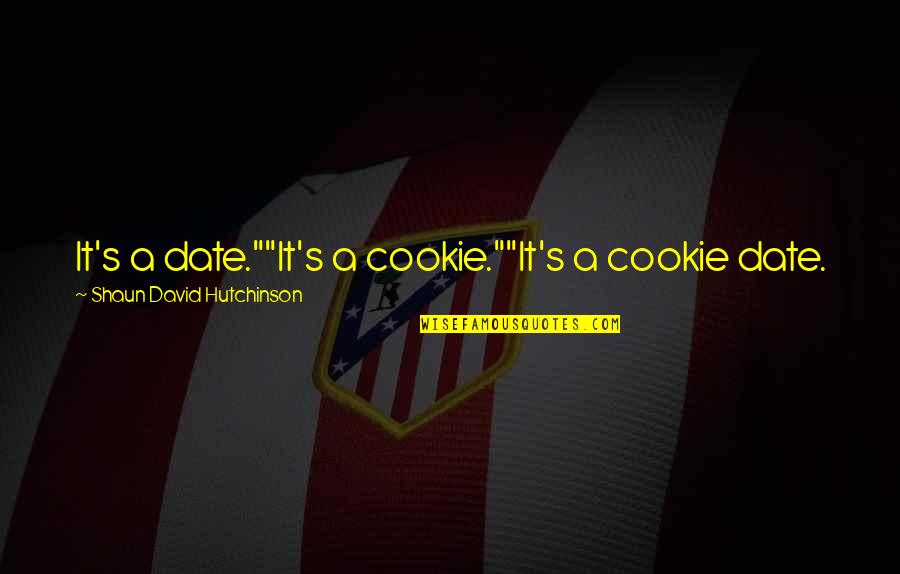 It's a date."
"It's a cookie."
"It's a cookie date.
—
Shaun David Hutchinson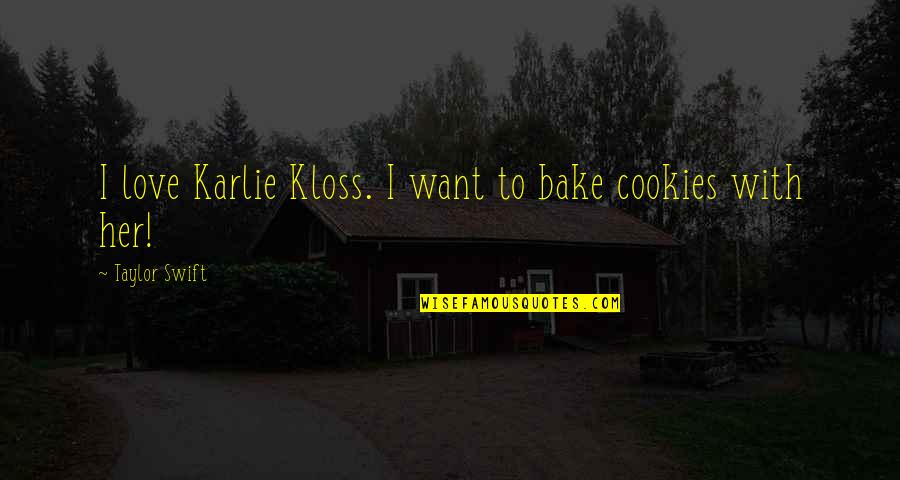 I love Karlie Kloss. I want to bake cookies with her!
—
Taylor Swift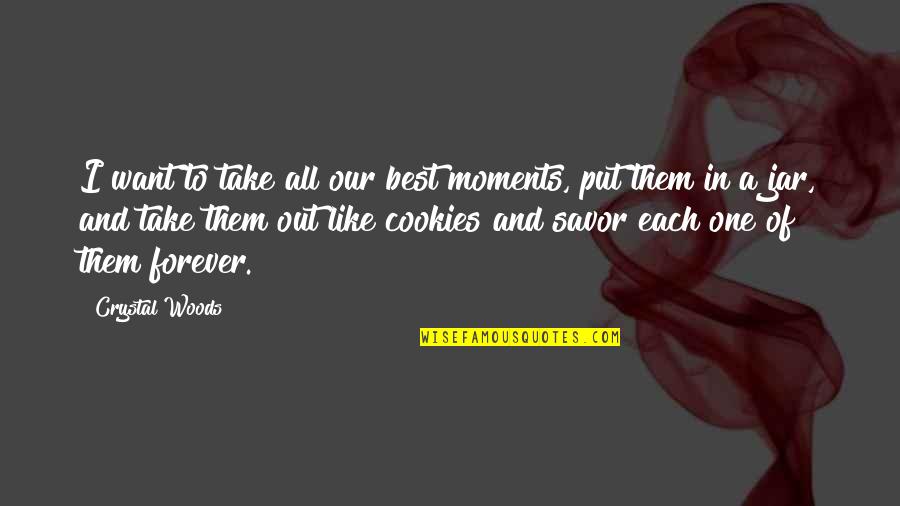 I want to take all our best moments, put them in a jar, and take them out like cookies and savor each one of them forever.
—
Crystal Woods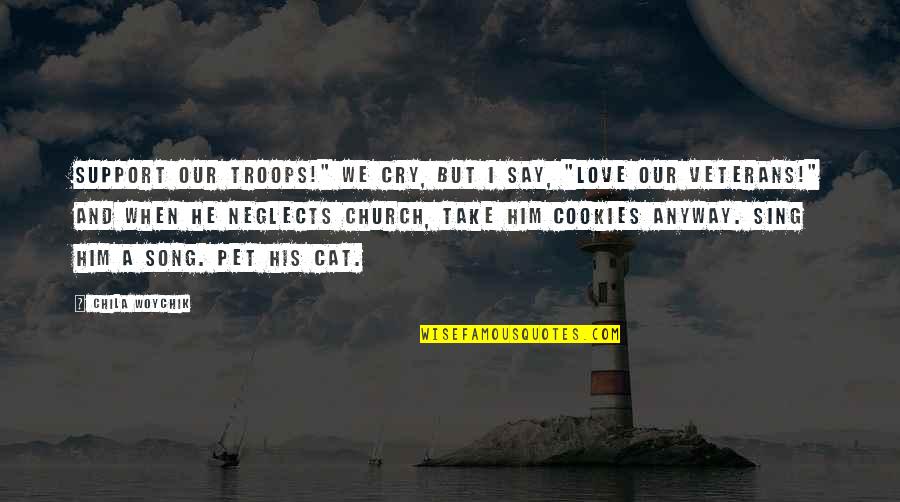 Support our troops!" we cry, but I say, "Love our veterans!" And when he neglects church, take him cookies anyway. Sing him a song. Pet his cat.
—
Chila Woychik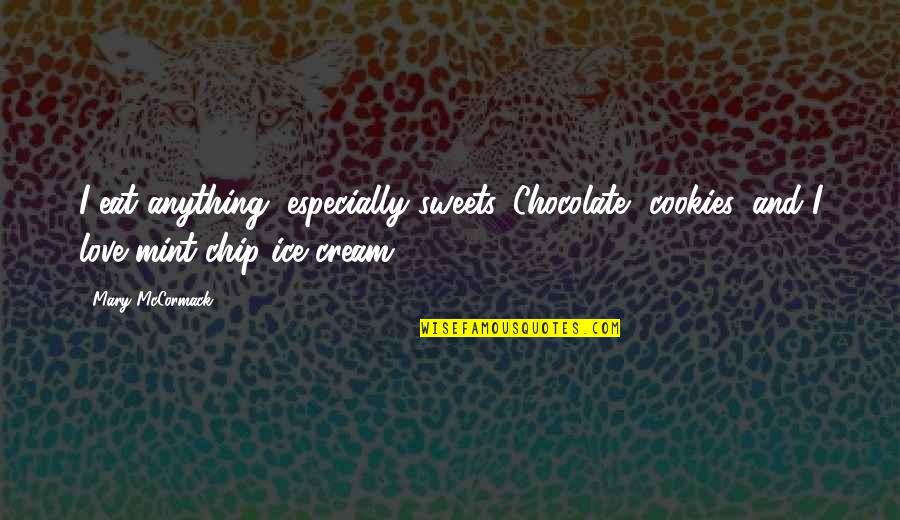 I eat anything, especially sweets. Chocolate, cookies, and I love mint-chip ice cream. —
Mary McCormack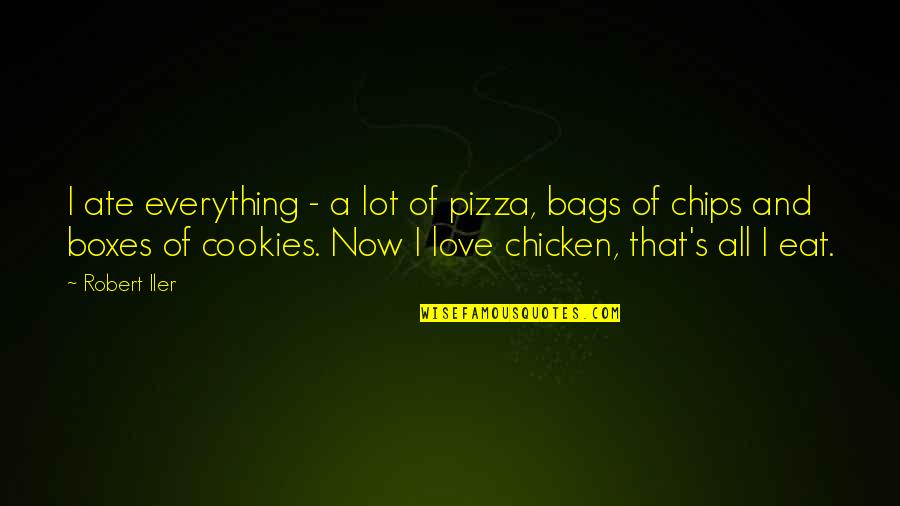 I ate everything - a lot of pizza, bags of chips and boxes of cookies. Now I love chicken, that's all I eat. —
Robert Iler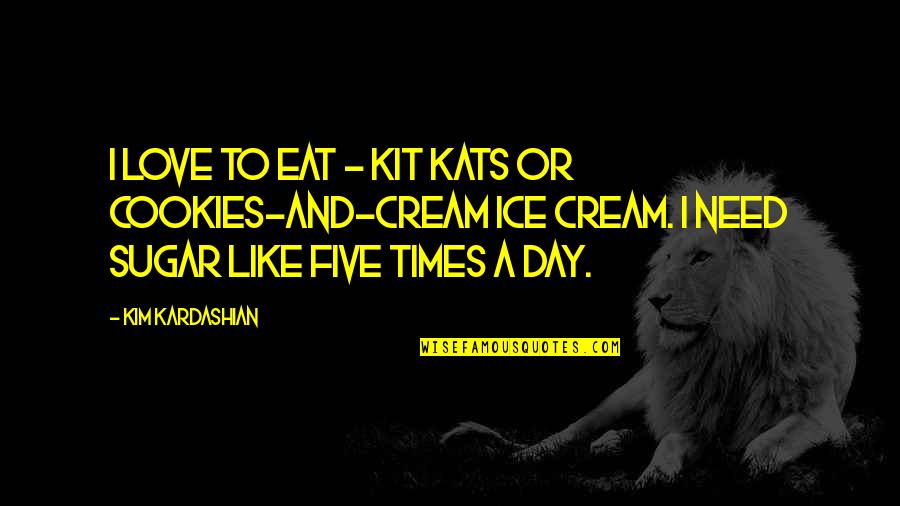 I love to eat - Kit Kats or cookies-and-cream ice cream. I need sugar like five times a day. —
Kim Kardashian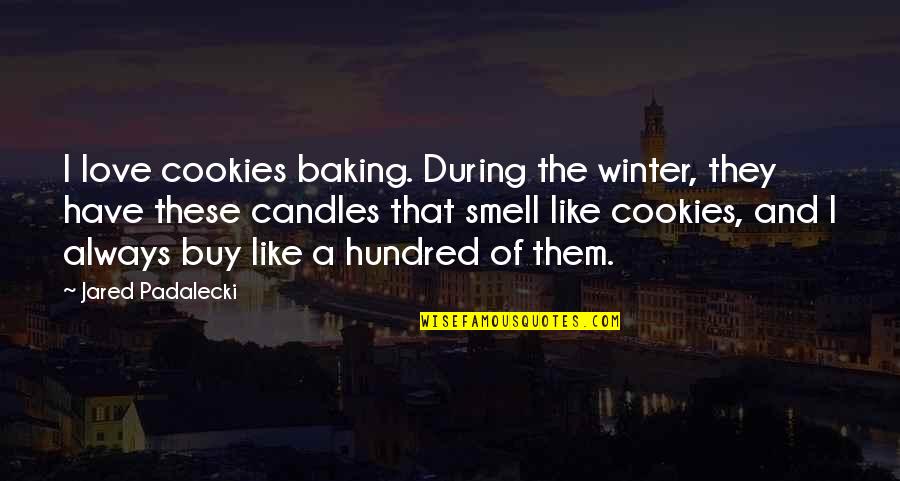 I love cookies baking. During the winter, they have these candles that smell like cookies, and I always buy like a hundred of them. —
Jared Padalecki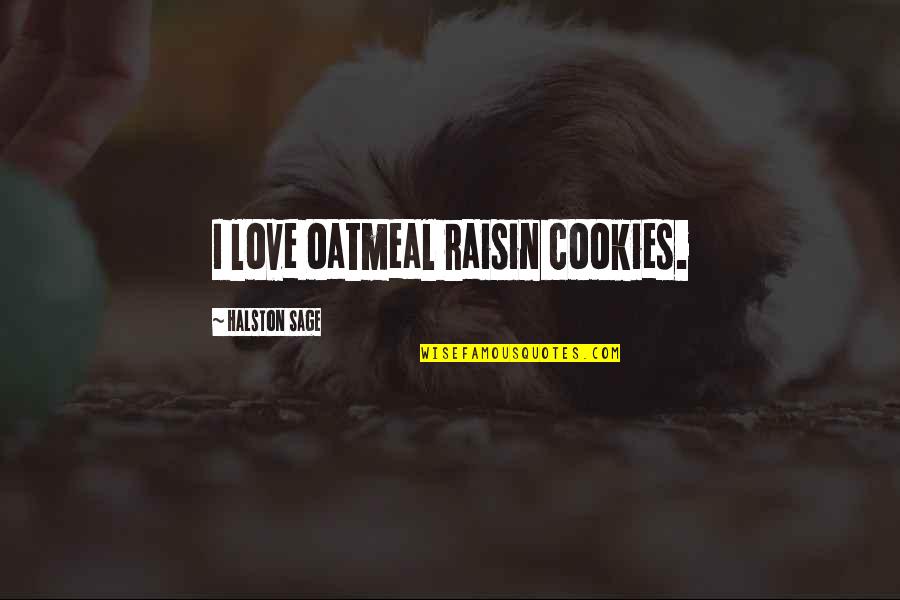 I love oatmeal raisin cookies. —
Halston Sage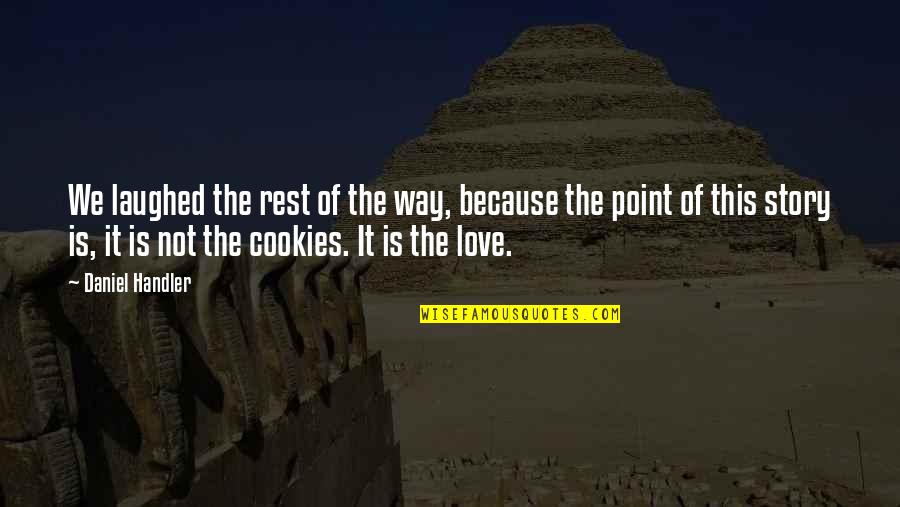 We laughed the rest of the way, because the point of this story is, it is not the cookies. It is the love. —
Daniel Handler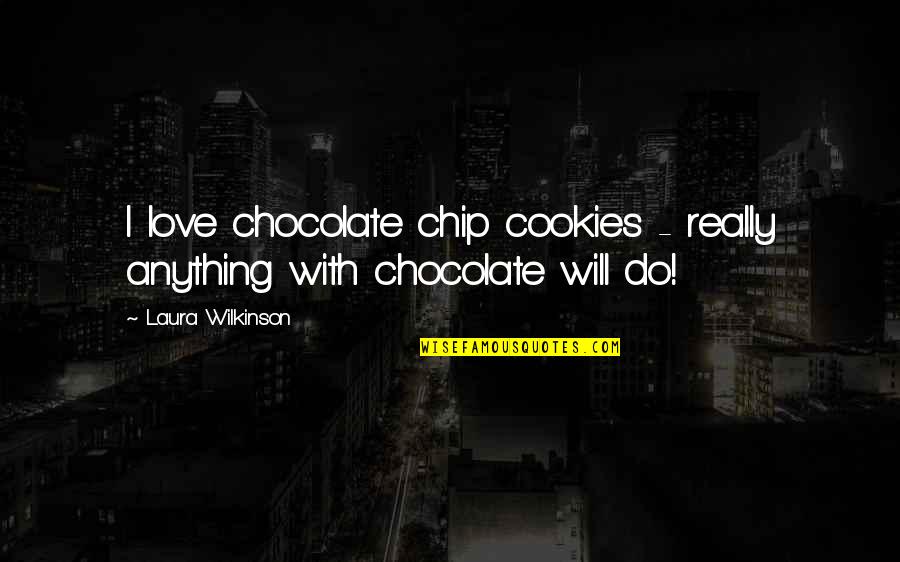 I love chocolate chip cookies - really anything with chocolate will do! —
Laura Wilkinson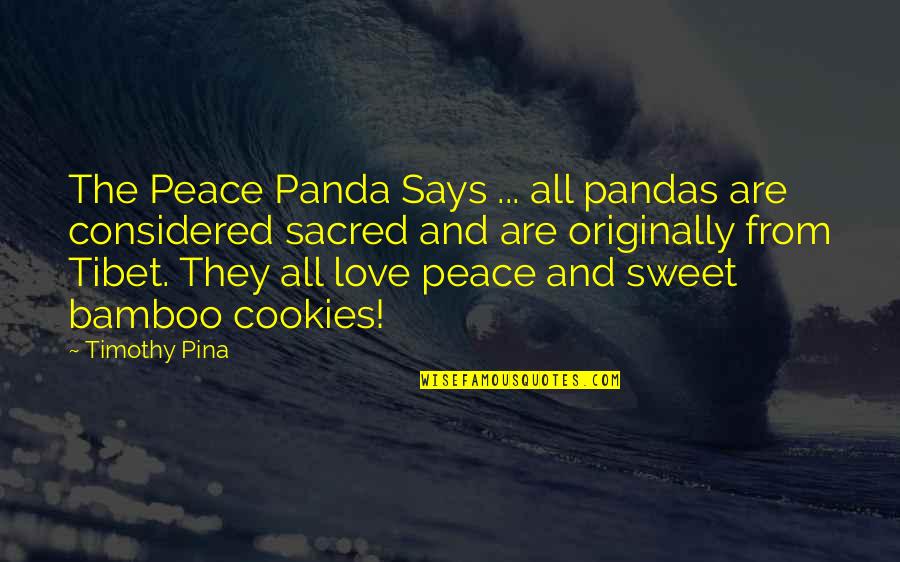 The Peace Panda Says ... all pandas are considered sacred and are originally from Tibet. They all love peace and sweet bamboo cookies! —
Timothy Pina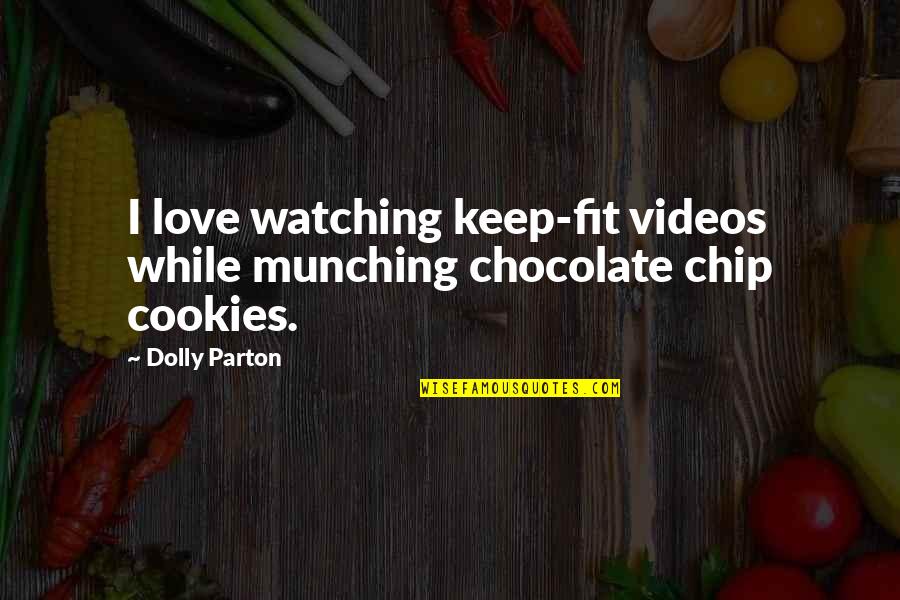 I love watching keep-fit videos while munching chocolate chip cookies. —
Dolly Parton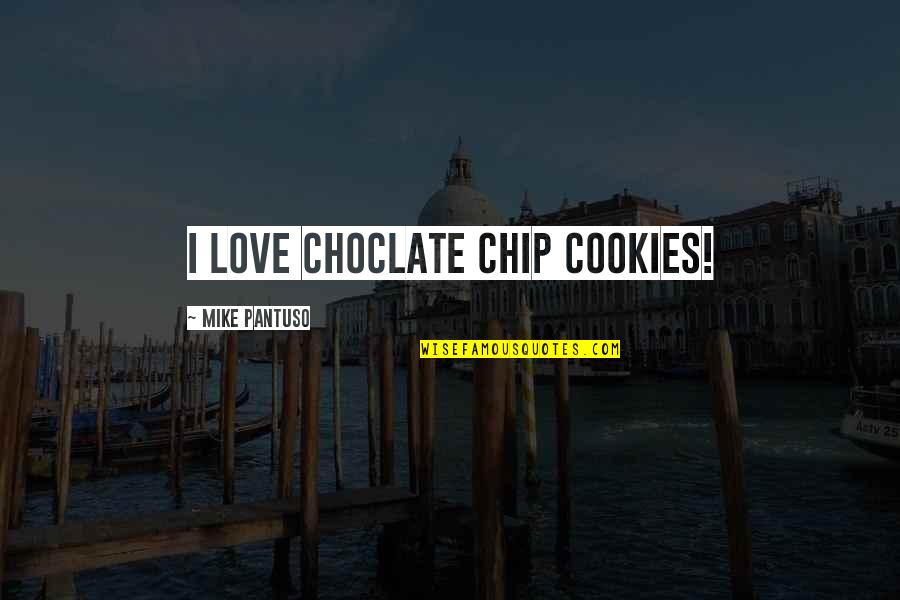 I love choclate chip cookies! —
Mike Pantuso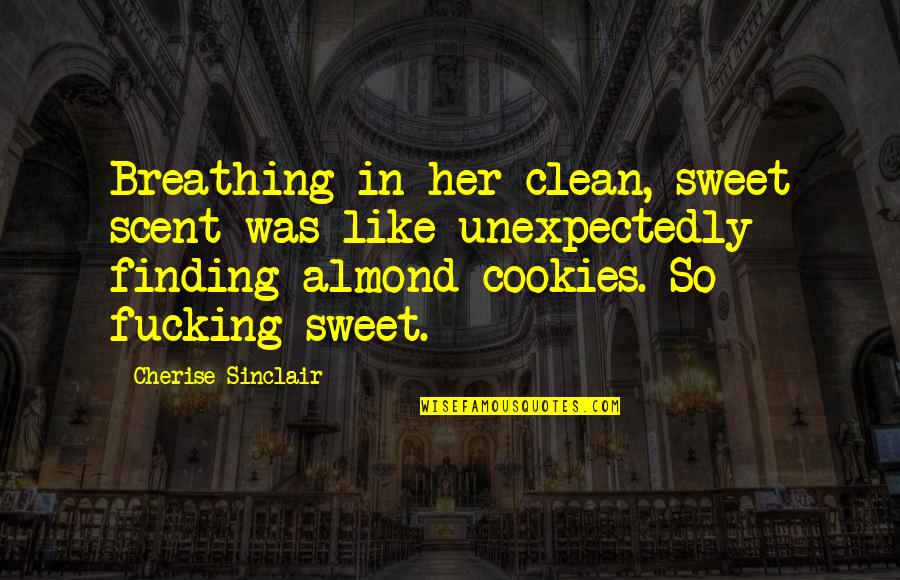 Breathing in her clean, sweet scent was like unexpectedly finding almond cookies. So fucking sweet. —
Cherise Sinclair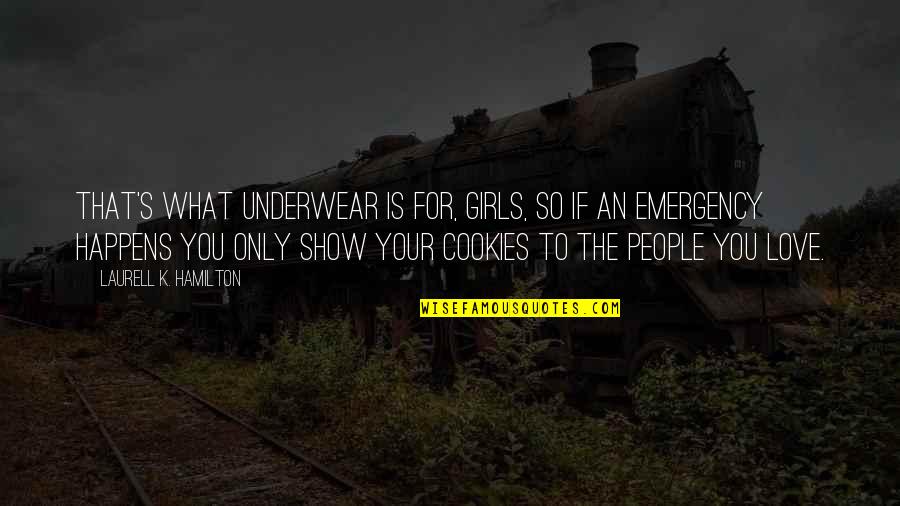 That's what underwear is for, girls, so if an emergency happens you only show your cookies to the people you love. —
Laurell K. Hamilton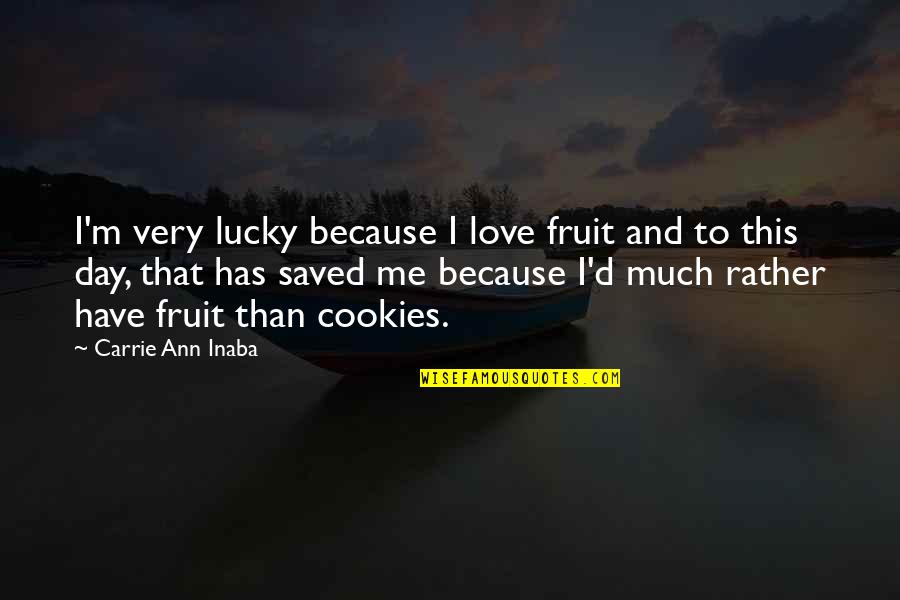 I'm very lucky because I love fruit and to this day, that has saved me because I'd much rather have fruit than cookies. —
Carrie Ann Inaba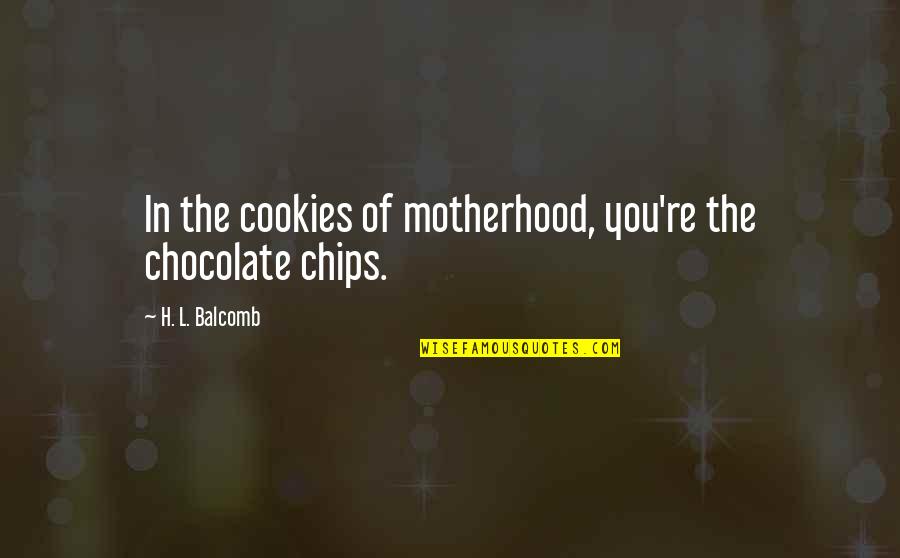 In the cookies of motherhood, you're the chocolate chips. —
H. L. Balcomb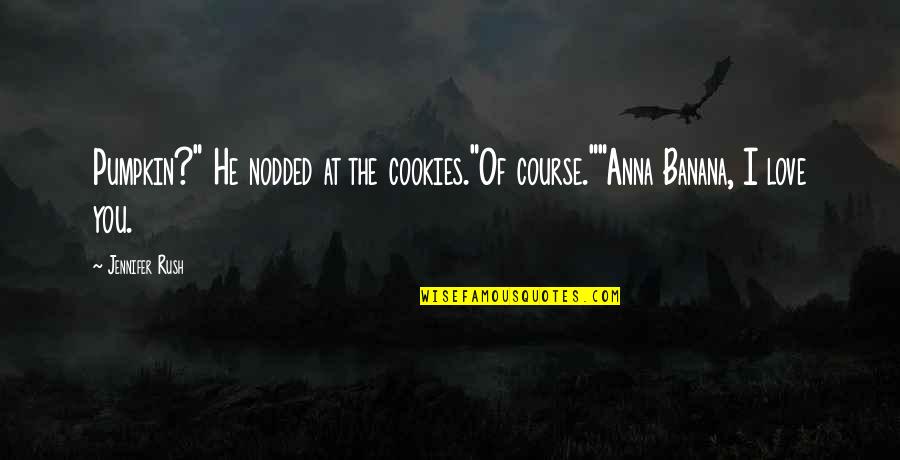 Pumpkin?" He nodded at the cookies.
"Of course."
"Anna Banana, I love you. —
Jennifer Rush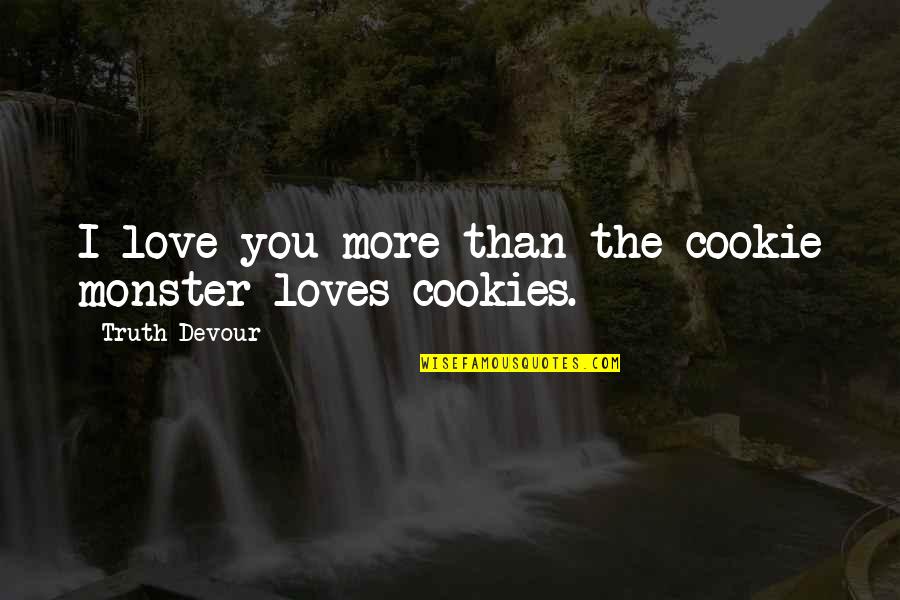 I love you more than the cookie monster loves cookies. —
Truth Devour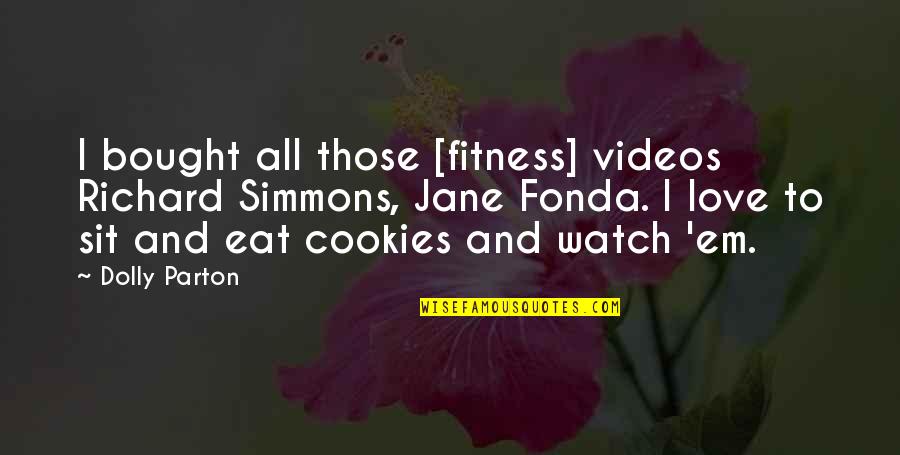 I bought all those [fitness] videos
Richard Simmons, Jane Fonda. I love to sit and eat cookies and watch 'em. —
Dolly Parton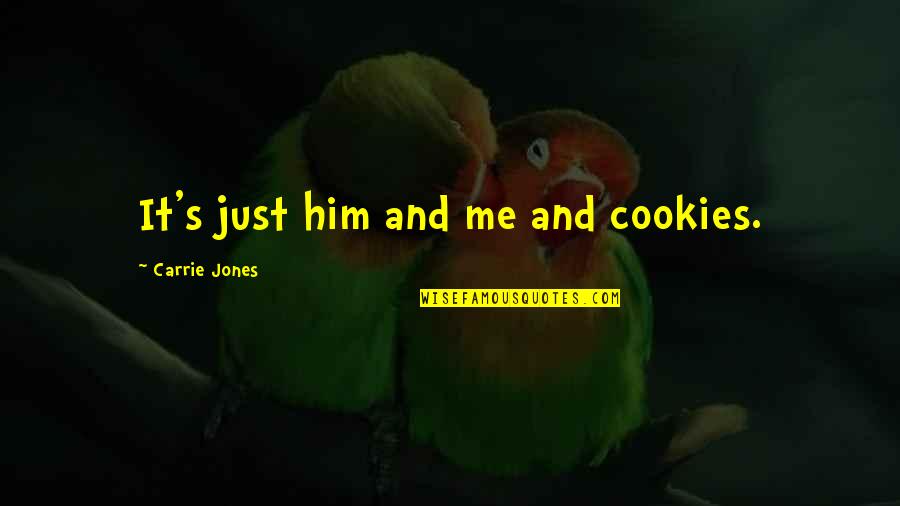 It's just him and me and cookies. —
Carrie Jones