Commander In Chief Quotes
Collection of top 40 famous quotes about Commander In Chief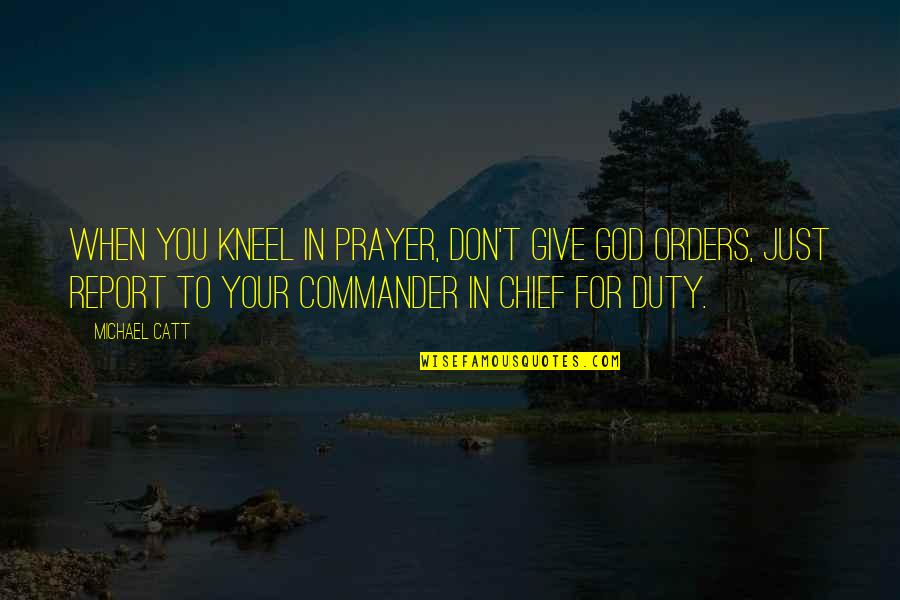 When you kneel in prayer, don't give God orders, just report to your Commander in Chief for duty.
—
Michael Catt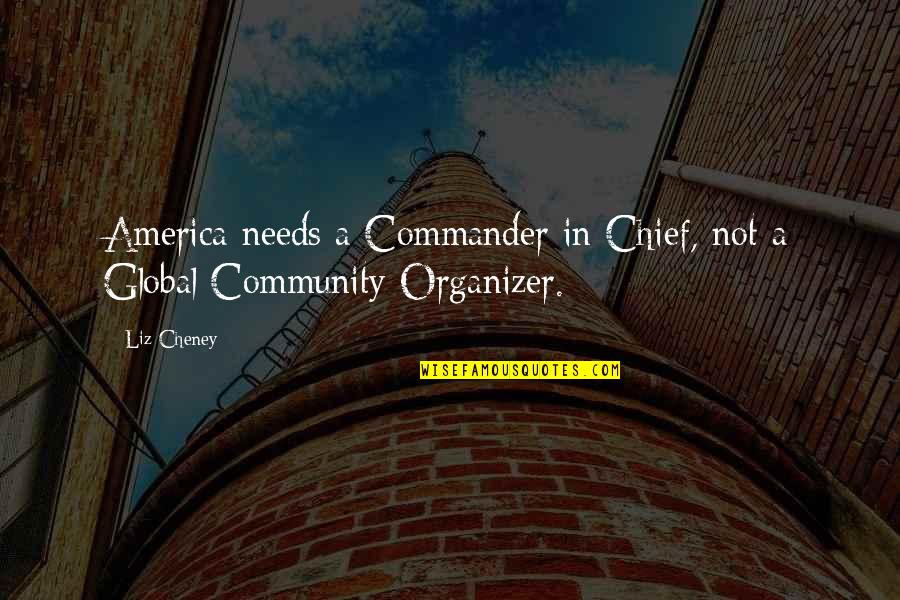 America needs a Commander in Chief, not a Global Community Organizer.
—
Liz Cheney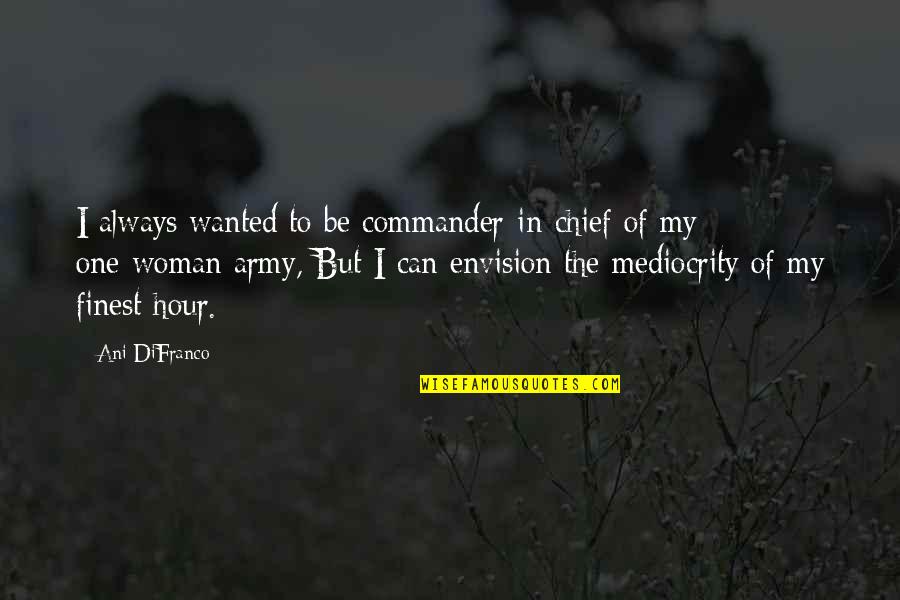 I always wanted to be commander-in-chief of my one-woman army, But I can envision the mediocrity of my finest hour.
—
Ani DiFranco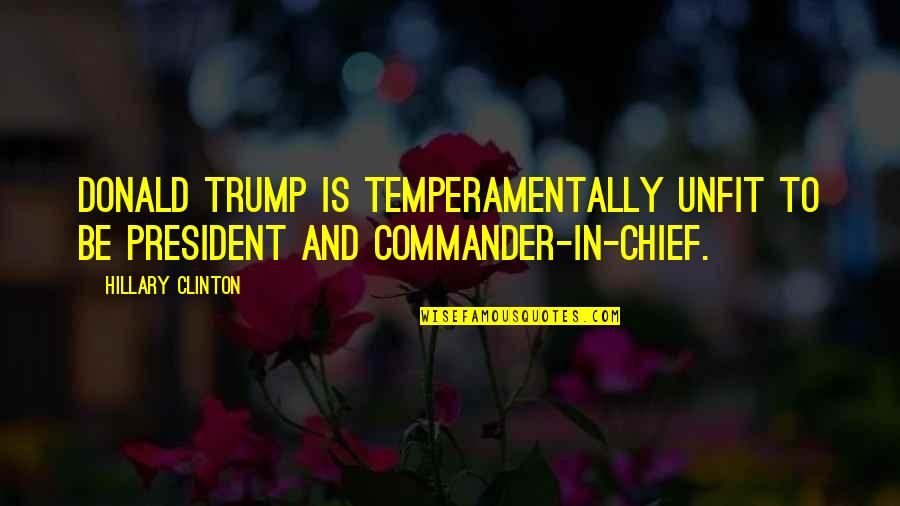 Donald Trump is temperamentally unfit to be president and commander-in-chief.
—
Hillary Clinton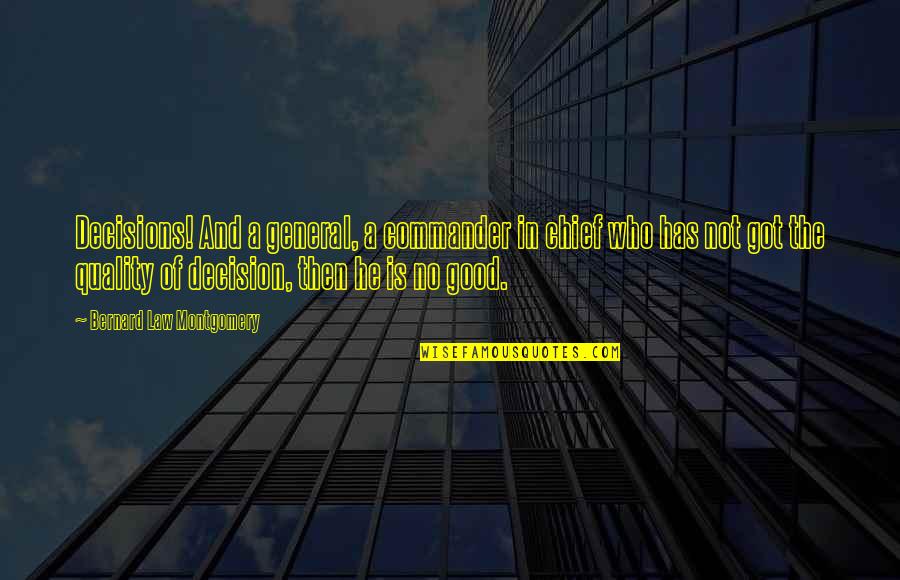 Decisions! And a general, a
commander in chief
who has not got the quality of decision, then he is no good. —
Bernard Law Montgomery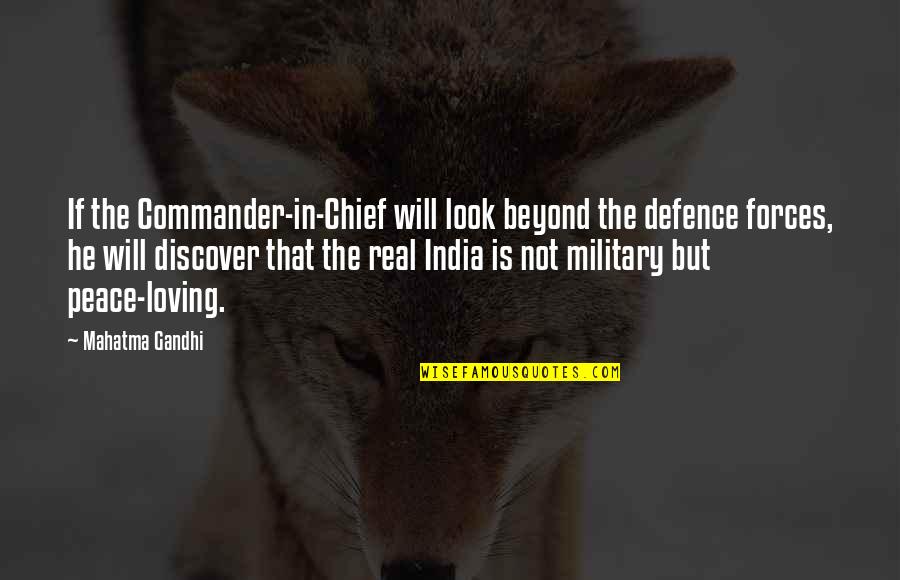 If the Commander-in-Chief will look beyond the defence forces, he will discover that the real India is not military but peace-loving. —
Mahatma Gandhi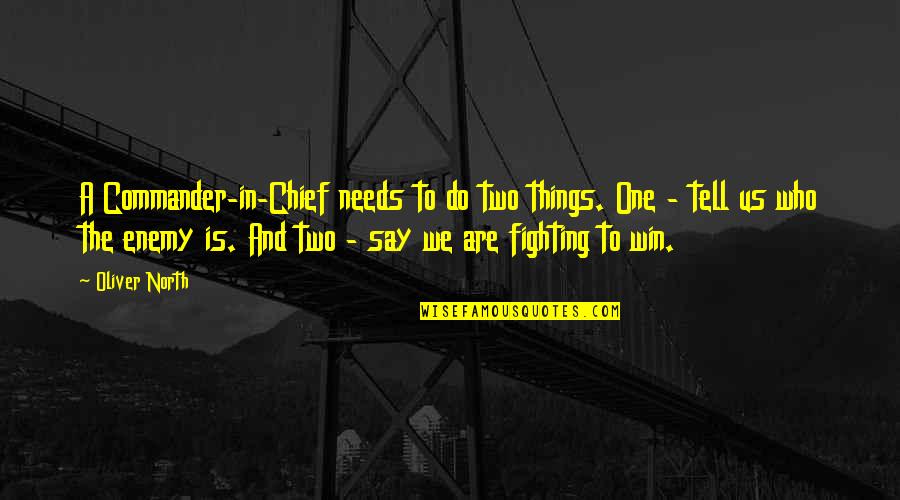 A Commander-in-Chief needs to do two things. One - tell us who the enemy is. And two - say we are fighting to win. —
Oliver North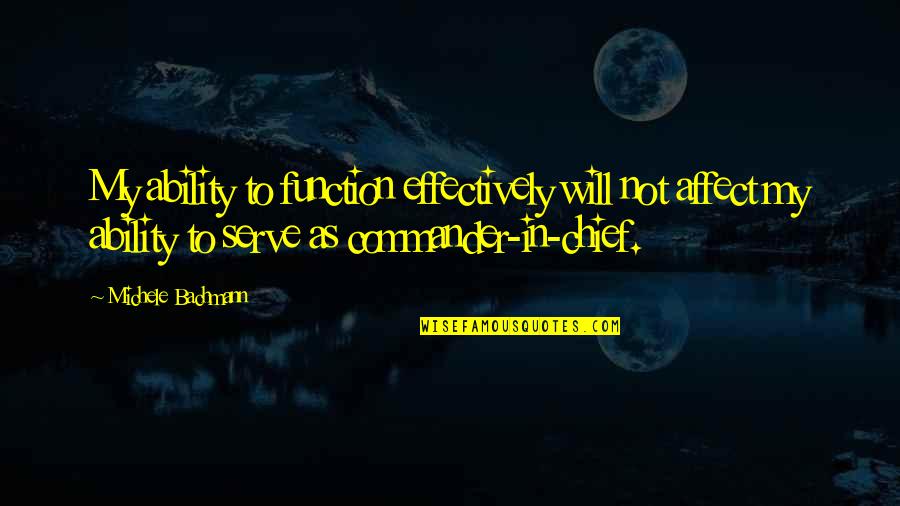 My ability to function effectively will not affect my ability to serve as commander-in-chief. —
Michele Bachmann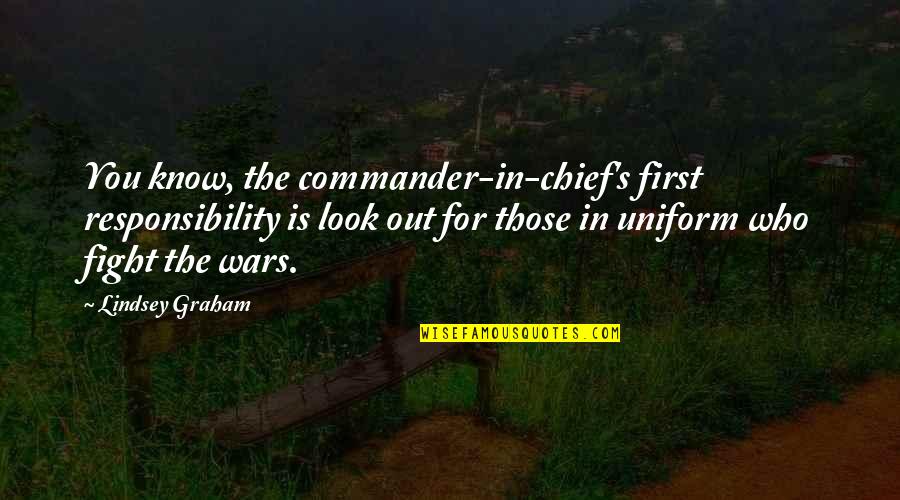 You know, the commander-in-chief's first responsibility is look out for those in uniform who fight the wars. —
Lindsey Graham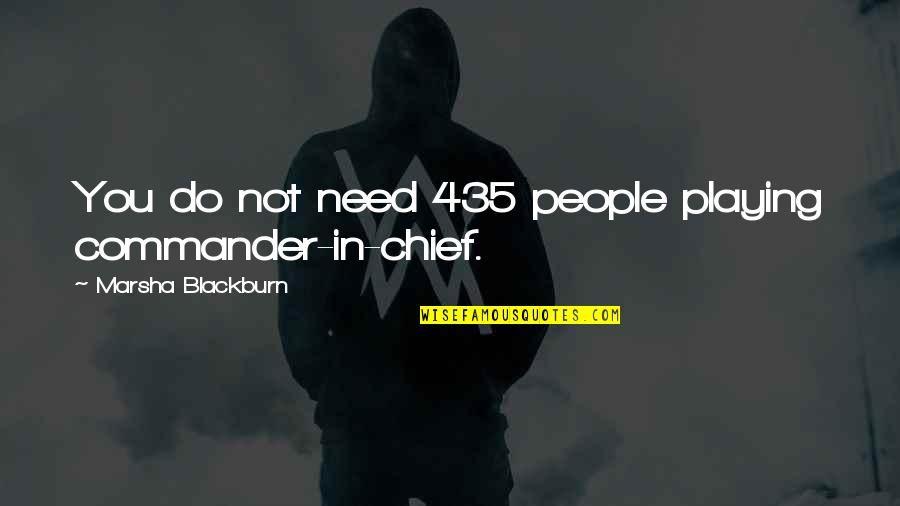 You do not need 435 people playing commander-in-chief. —
Marsha Blackburn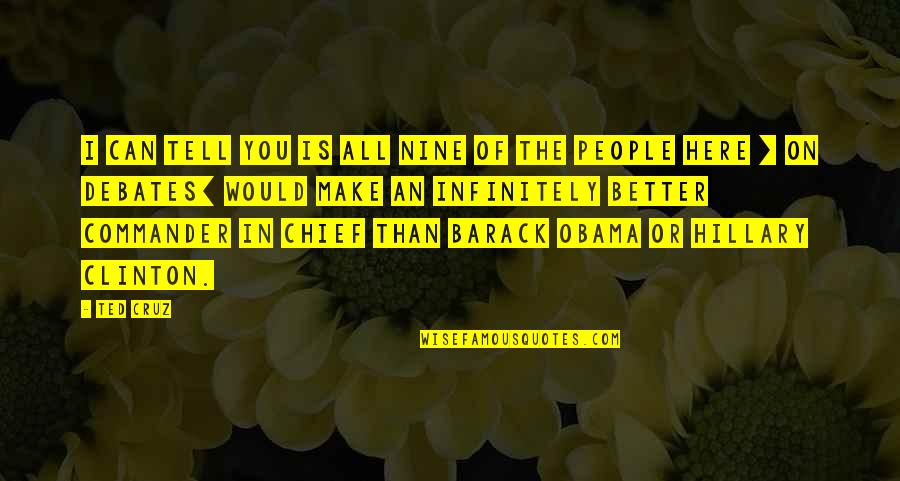 I can tell you is all nine of the people here [ on debates] would make an infinitely better
commander in chief
than Barack Obama or Hillary Clinton. —
Ted Cruz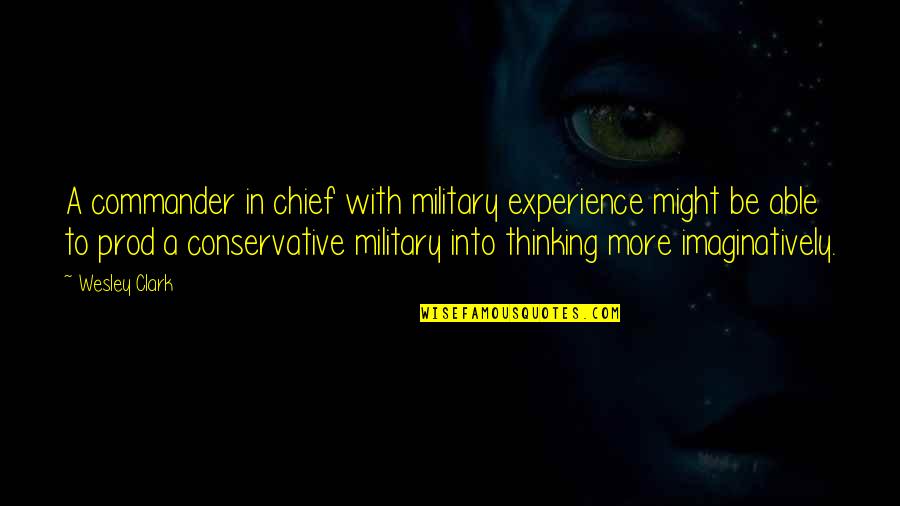 A
commander in chief
with military experience might be able to prod a conservative military into thinking more imaginatively. —
Wesley Clark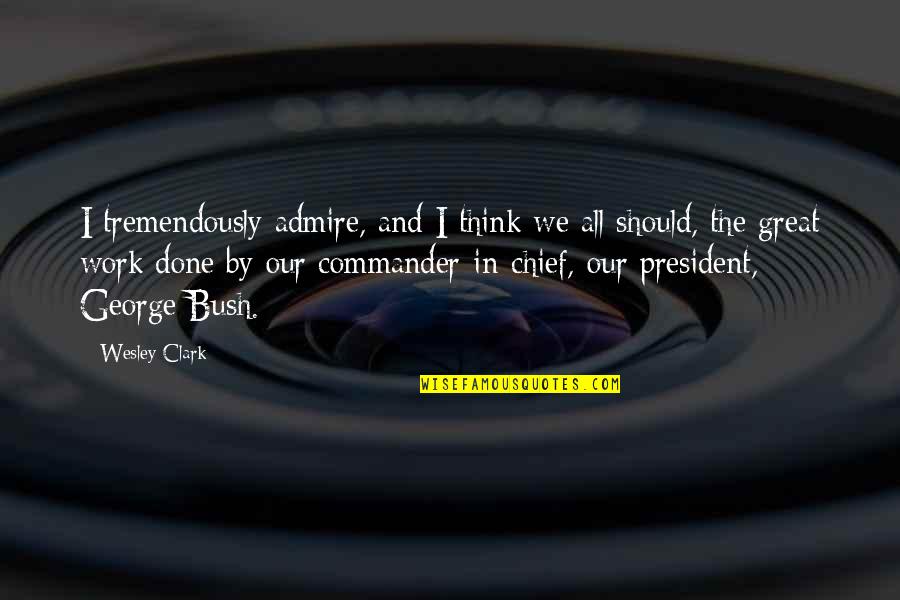 I tremendously admire, and I think we all should, the great work done by our commander-in-chief, our president, George Bush. —
Wesley Clark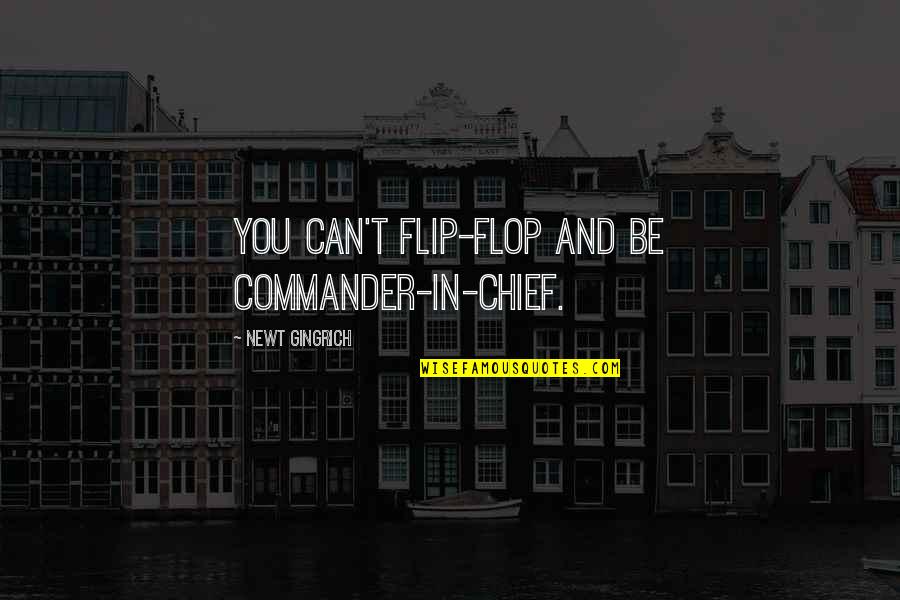 You can't flip-flop and be commander-in-chief. —
Newt Gingrich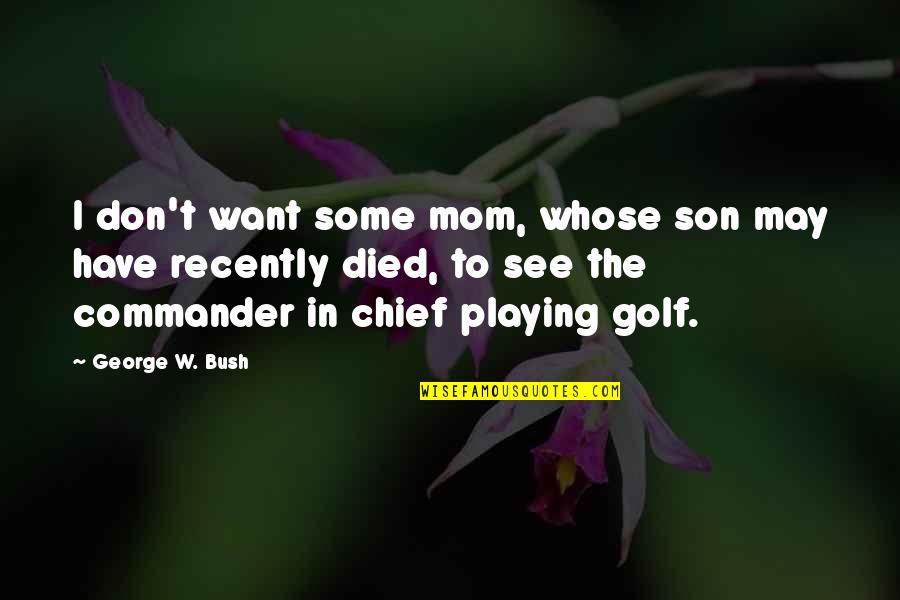 I don't want some mom, whose son may have recently died, to see the
commander in chief
playing golf. —
George W. Bush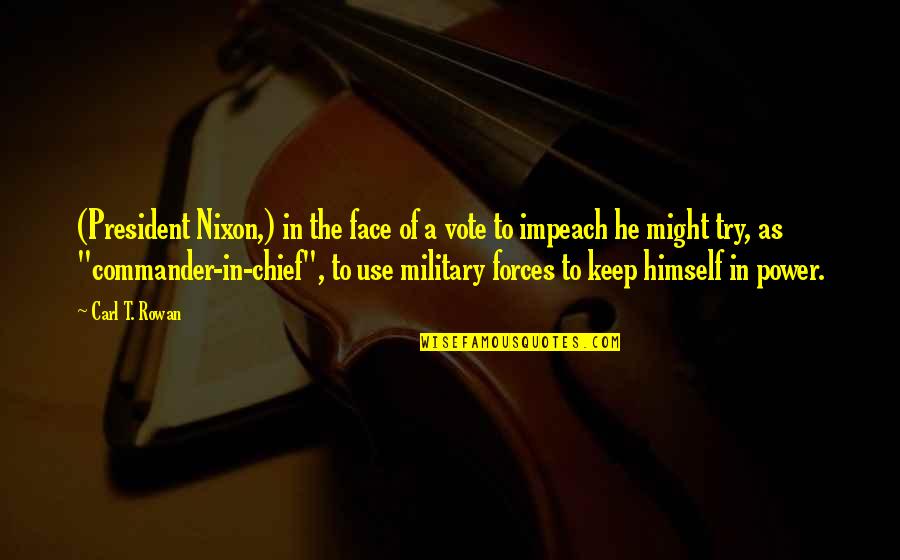 (President Nixon,) in the face of a vote to impeach he might try, as "commander-in-chief", to use military forces to keep himself in power. —
Carl T. Rowan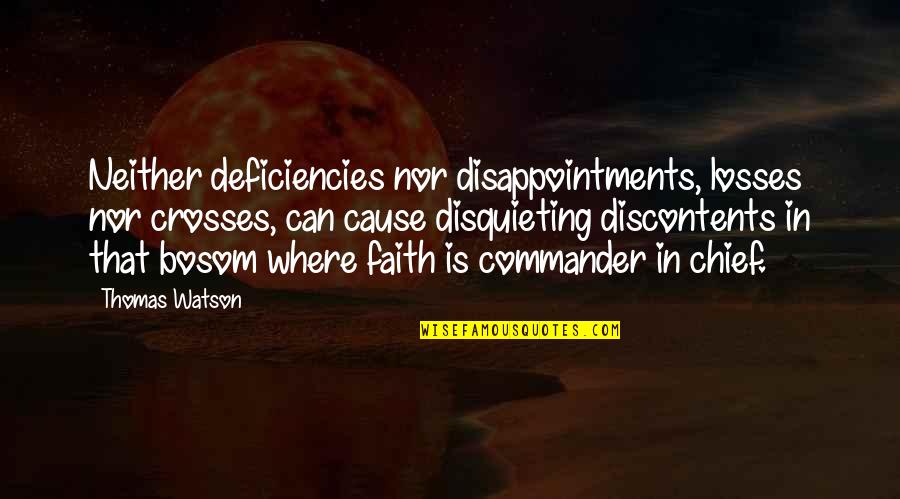 Neither deficiencies nor disappointments, losses nor crosses, can cause disquieting discontents in that bosom where faith is
commander in chief
. —
Thomas Watson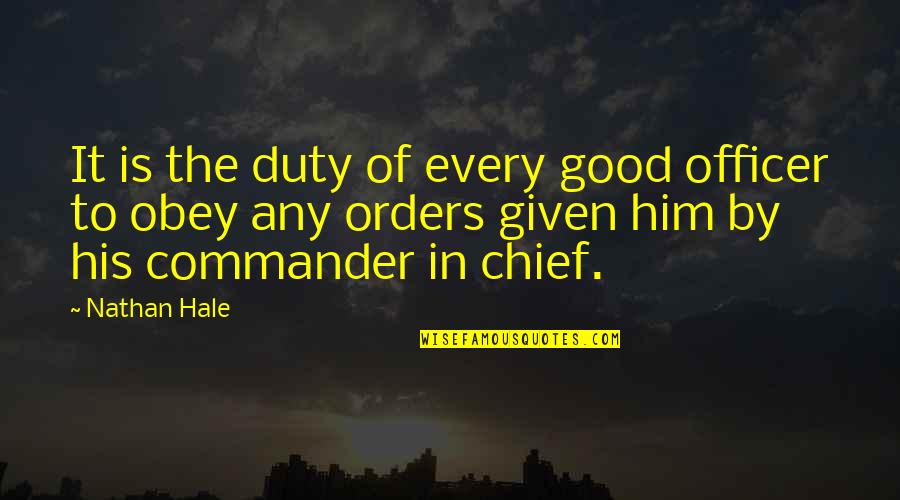 It is the duty of every good officer to obey any orders given him by his
commander in chief
. —
Nathan Hale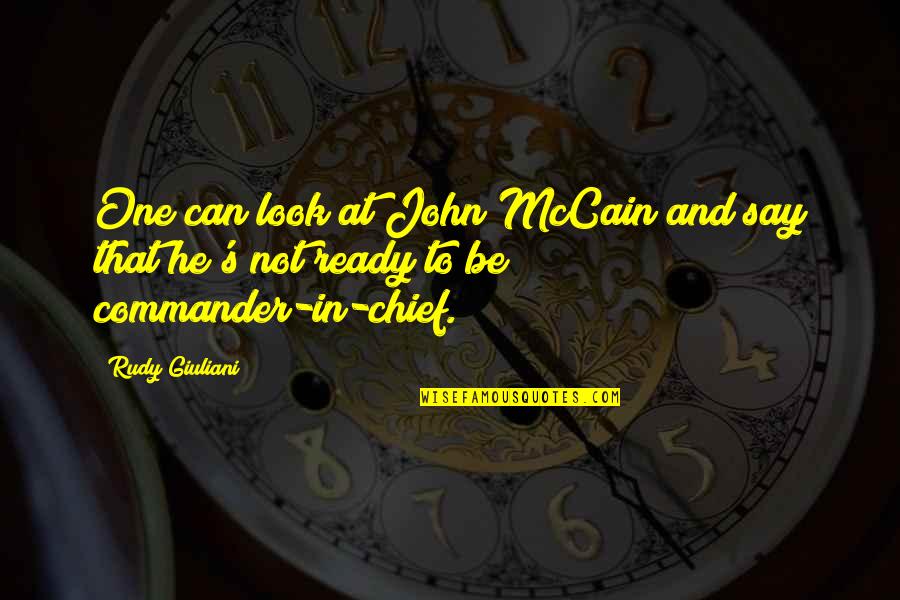 One can look at John McCain and say that he's not ready to be commander-in-chief. —
Rudy Giuliani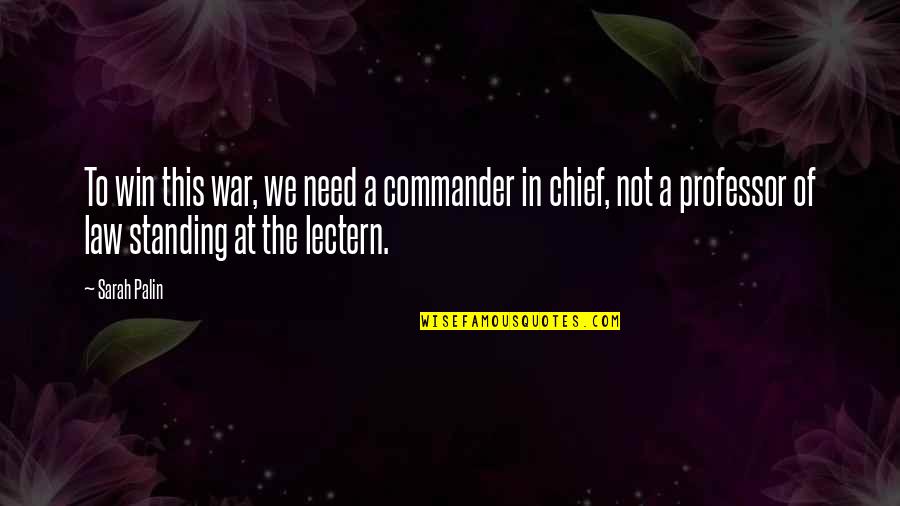 To win this war, we need a
commander in chief
, not a professor of law standing at the lectern. —
Sarah Palin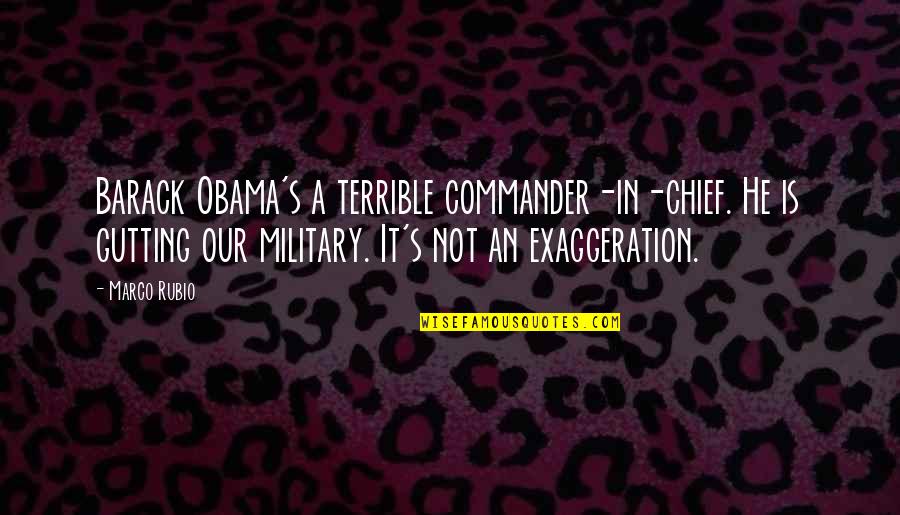 Barack Obama's a terrible commander-in-chief. He is gutting our military. It's not an exaggeration. —
Marco Rubio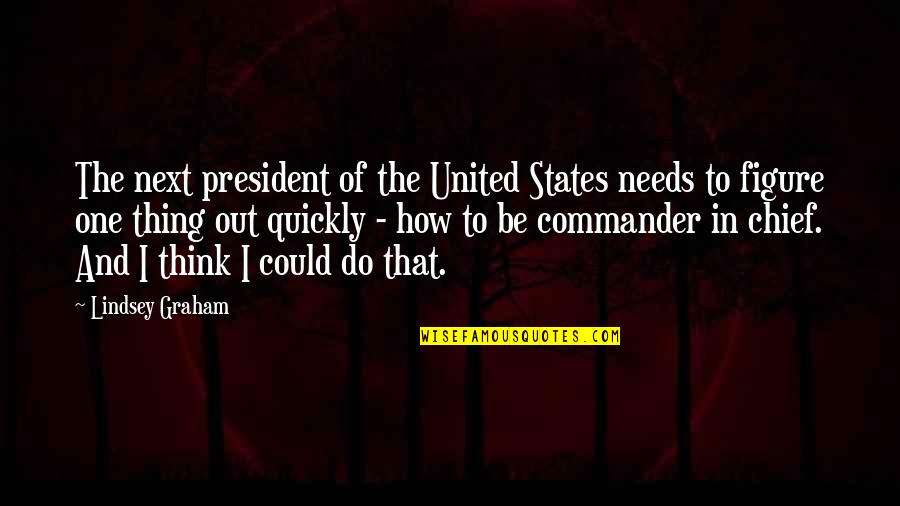 The next president of the United States needs to figure one thing out quickly - how to be
commander in chief
. And I think I could do that. —
Lindsey Graham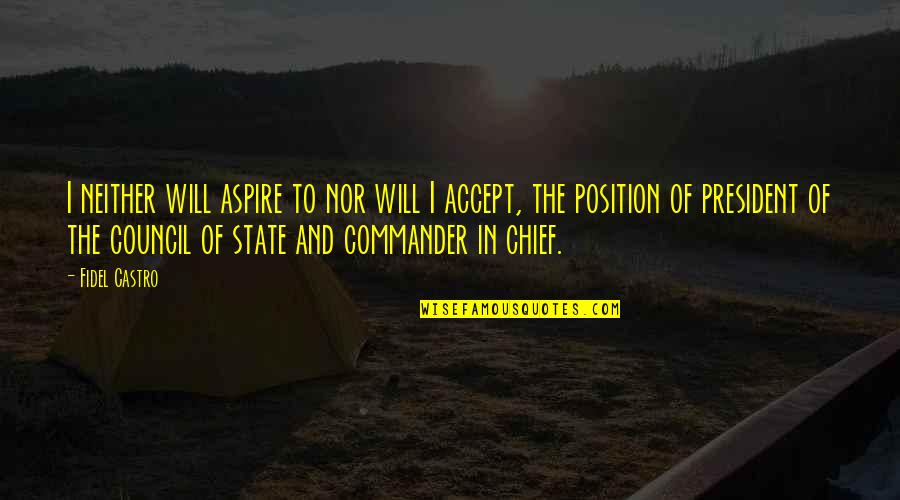 I neither will aspire to nor will I accept, the position of president of the council of state and
commander in chief
. —
Fidel Castro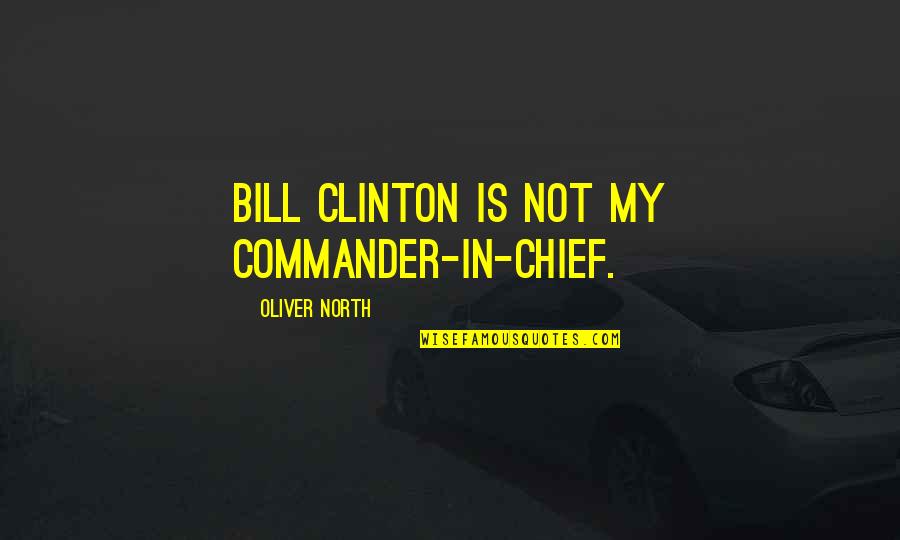 Bill Clinton is not my commander-in-chief. —
Oliver North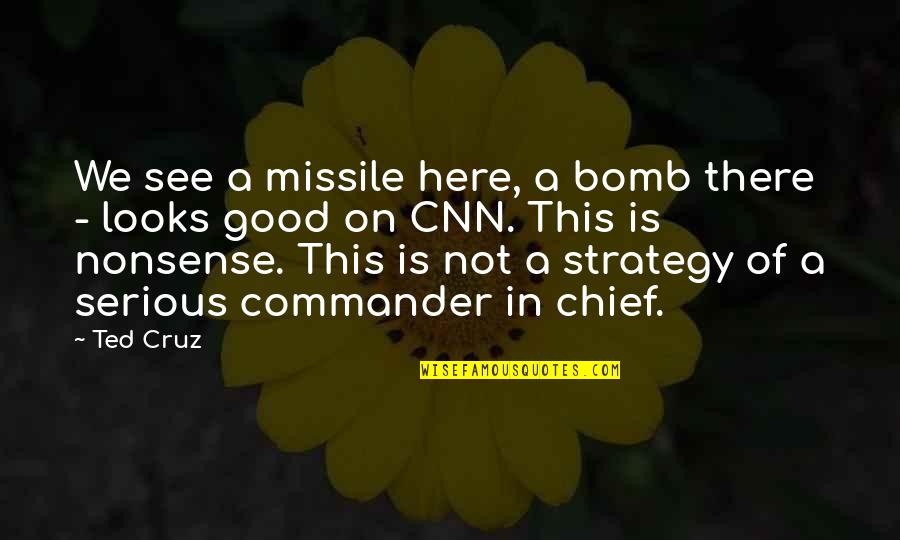 We see a missile here, a bomb there - looks good on CNN. This is nonsense. This is not a strategy of a serious
commander in chief
. —
Ted Cruz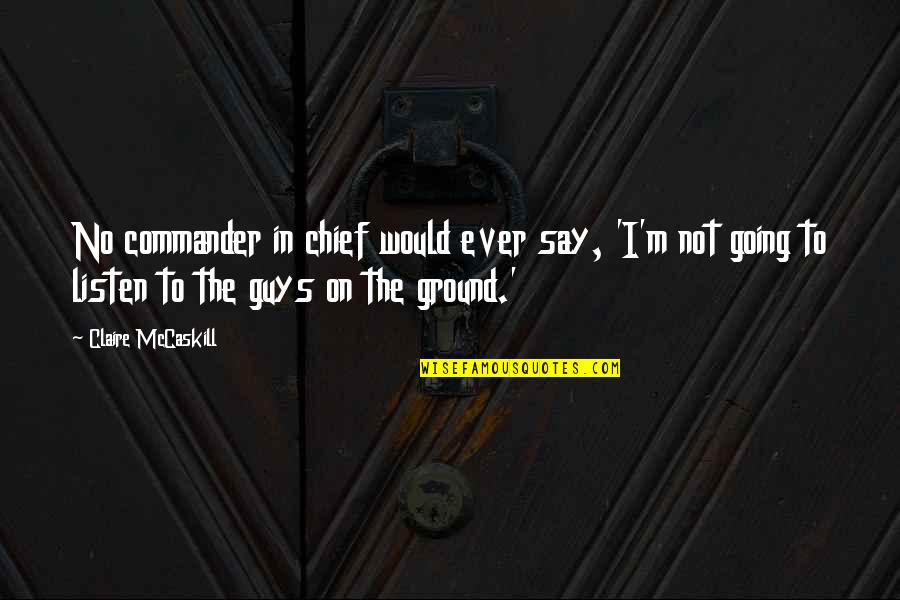 No
commander in chief
would ever say, 'I'm not going to listen to the guys on the ground.' —
Claire McCaskill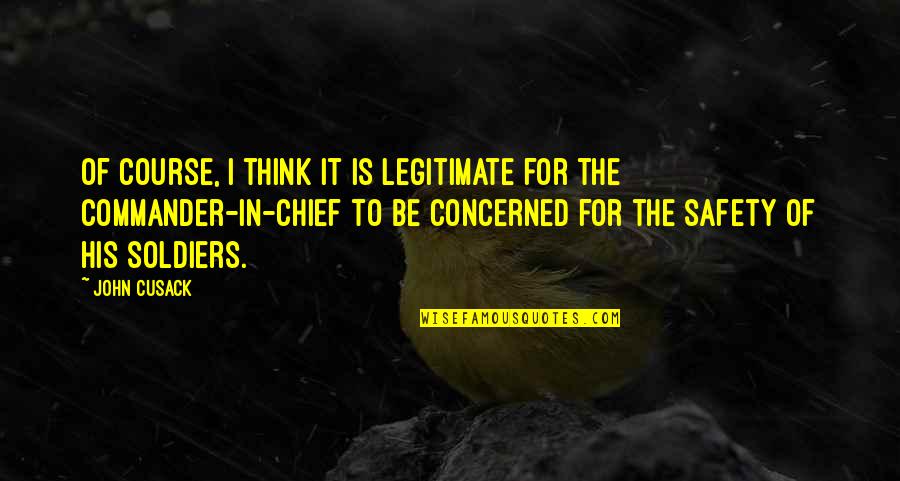 Of course, I think it is legitimate for the Commander-in-Chief to be concerned for the safety of his soldiers. —
John Cusack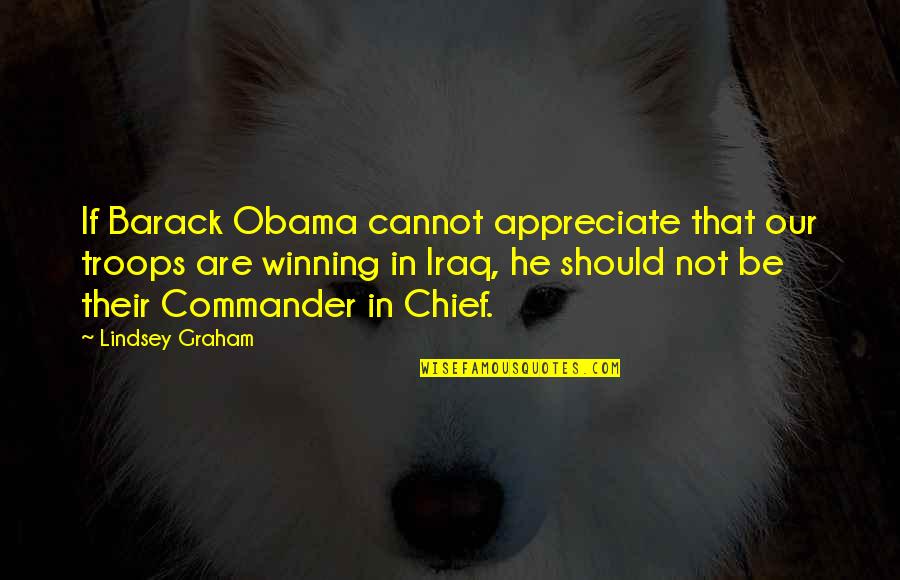 If Barack Obama cannot appreciate that our troops are winning in Iraq, he should not be their Commander in Chief. —
Lindsey Graham
As a rule of thumb, it was always safer if the Commander-in-Chief formulated a risky plan. —
Rowena Cherry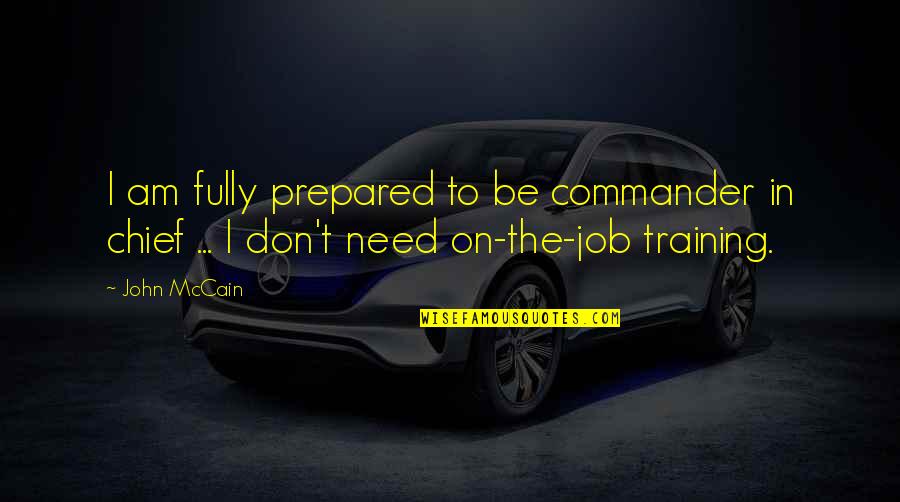 I am fully prepared to be
commander in chief
... I don't need on-the-job training. —
John McCain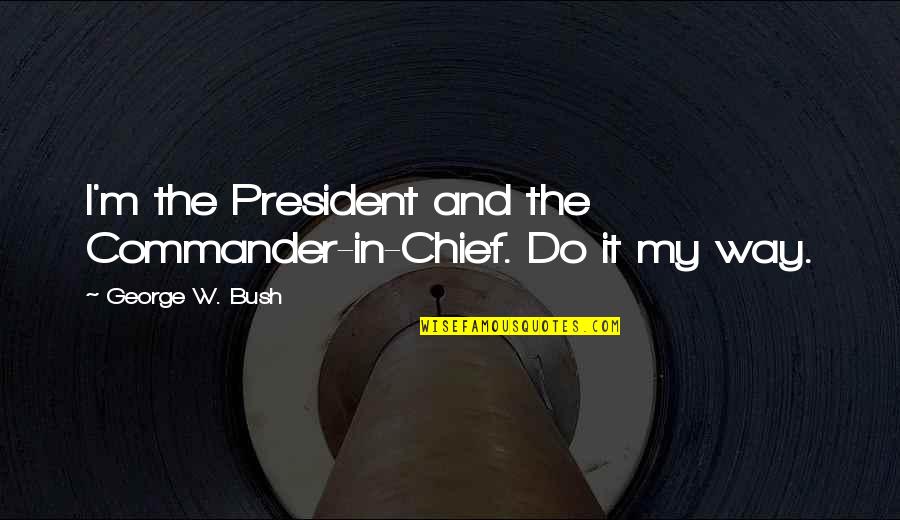 I'm the President and the Commander-in-Chief. Do it my way. —
George W. Bush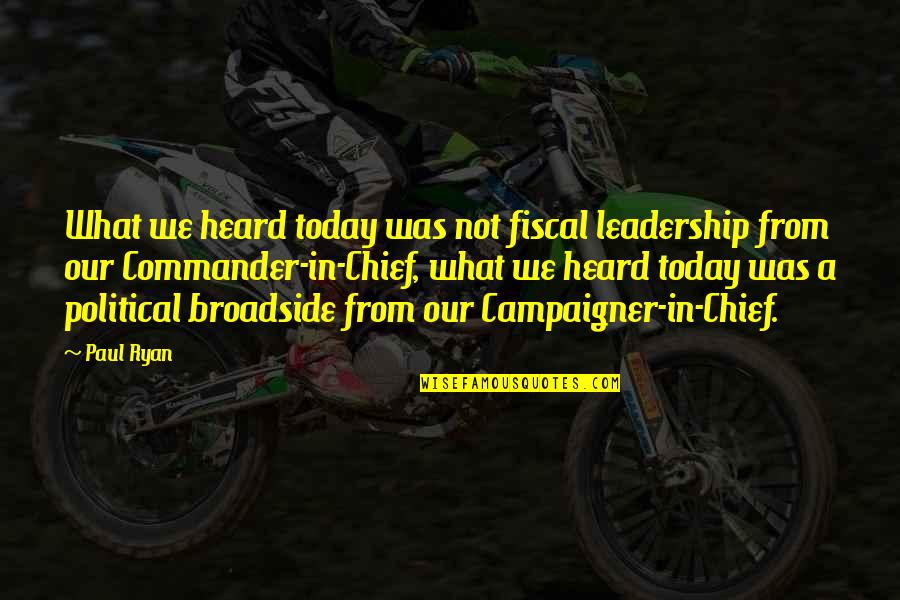 What we heard today was not fiscal leadership from our Commander-in-Chief, what we heard today was a political broadside from our Campaigner-in-Chief. —
Paul Ryan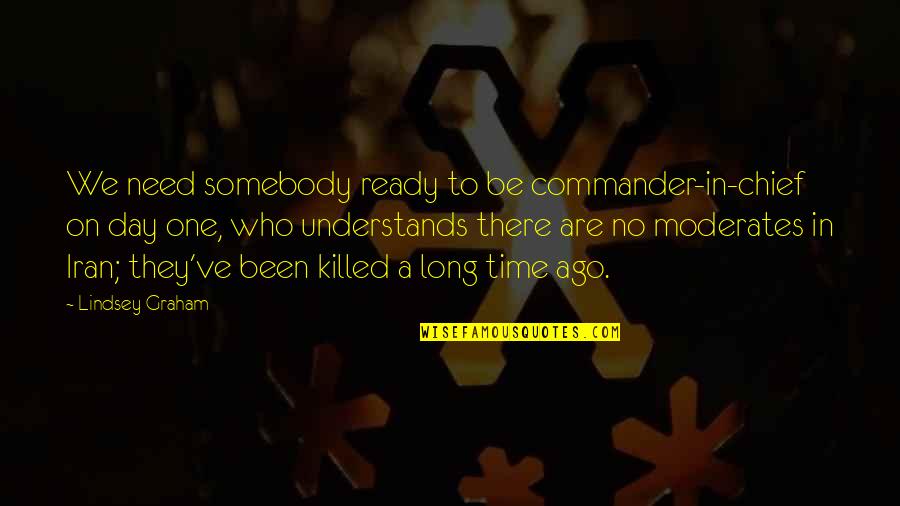 We need somebody ready to be commander-in-chief on day one, who understands there are no moderates in Iran; they've been killed a long time ago. —
Lindsey Graham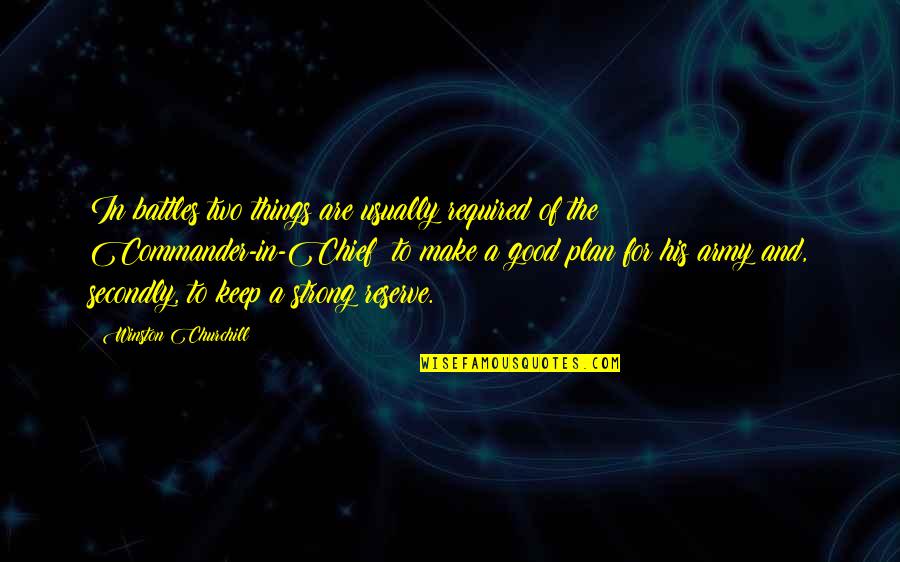 In battles two things are usually required of the Commander-in-Chief: to make a good plan for his army and, secondly, to keep a strong reserve. —
Winston Churchill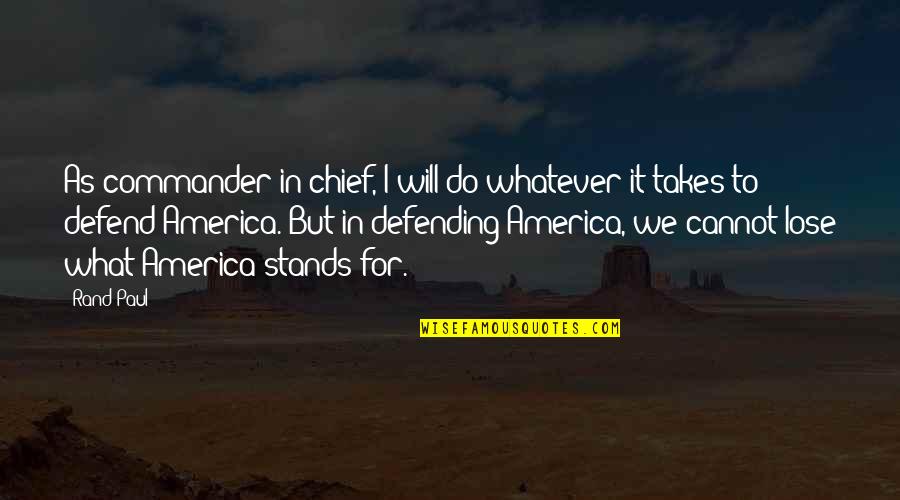 As commander-in-chief, I will do whatever it takes to defend America. But in defending America, we cannot lose what America stands for. —
Rand Paul