Coffee And Time Quotes
Collection of top 41 famous quotes about Coffee And Time
Coffee And Time Quotes & Sayings
Happy to read and share the best inspirational Coffee And Time quotes, sayings and quotations on Wise Famous Quotes.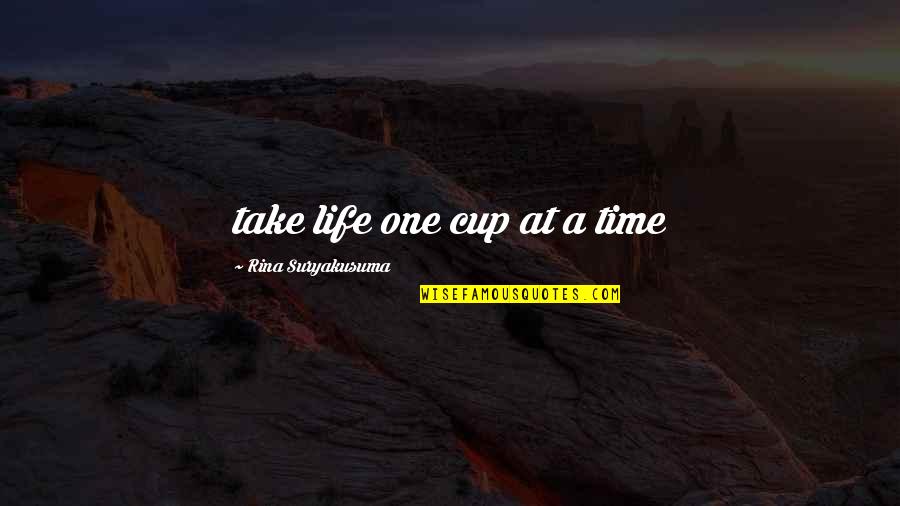 take life one cup at a time
—
Rina Suryakusuma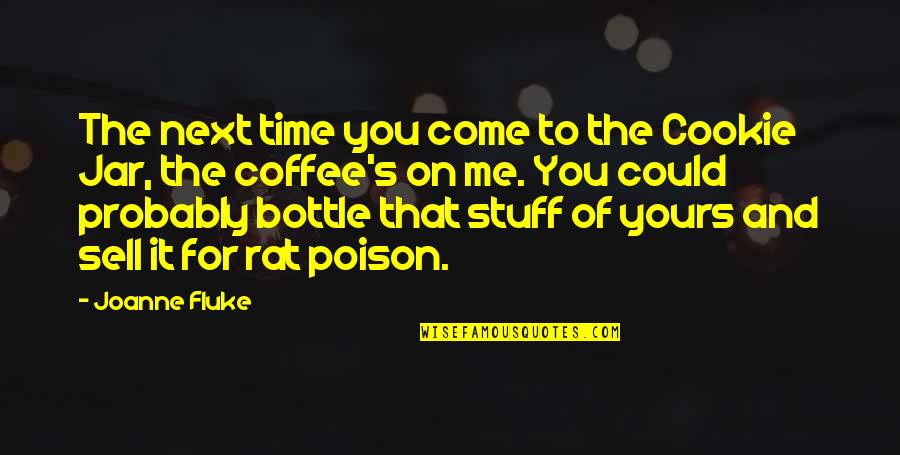 The next time you come to the Cookie Jar, the coffee's on me. You could probably bottle that stuff of yours and sell it for rat poison.
—
Joanne Fluke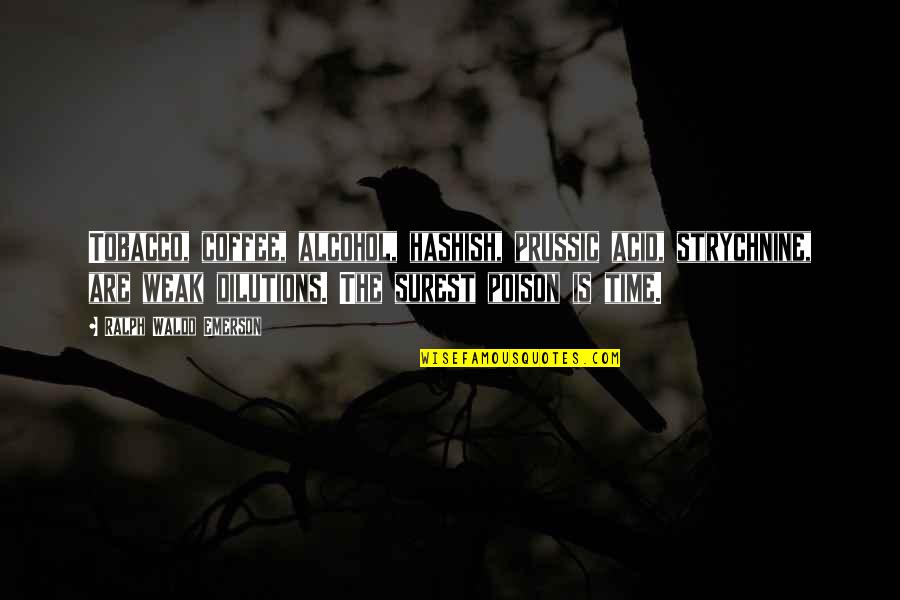 Tobacco, coffee, alcohol, hashish, prussic acid, strychnine, are weak dilutions. The surest poison is time.
—
Ralph Waldo Emerson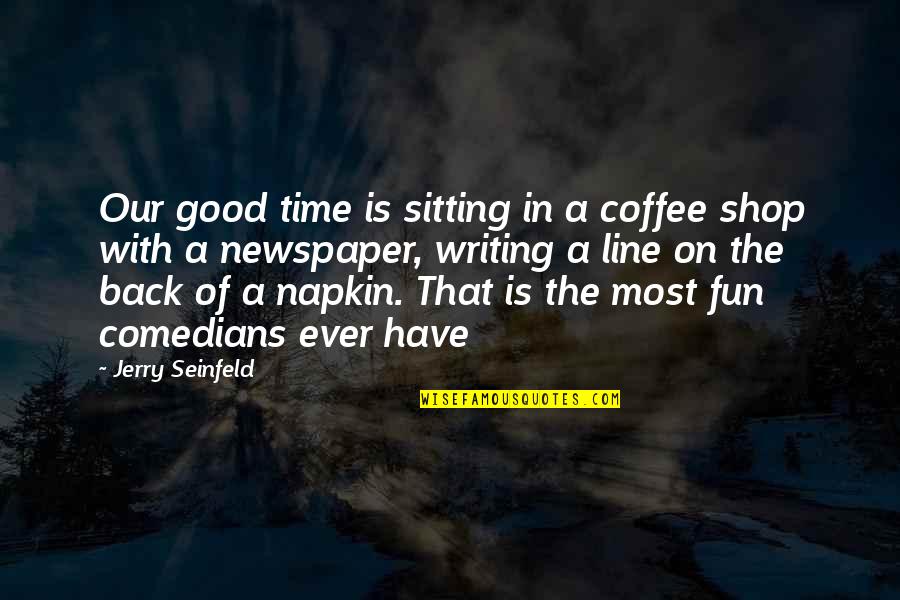 Our good time is sitting in a coffee shop with a newspaper, writing a line on the back of a napkin. That is the most fun comedians ever have
—
Jerry Seinfeld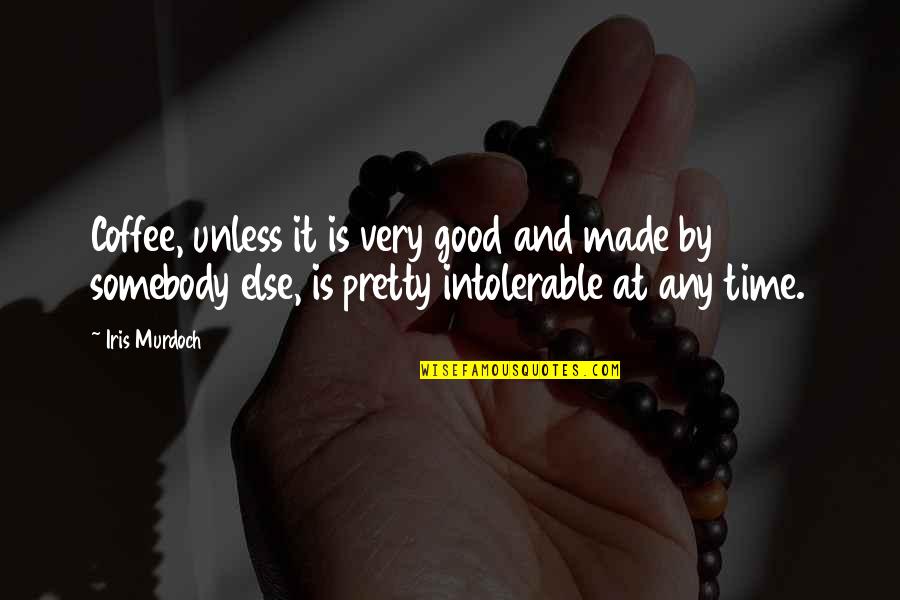 Coffee, unless it is very good and made by somebody else, is pretty intolerable at any time. —
Iris Murdoch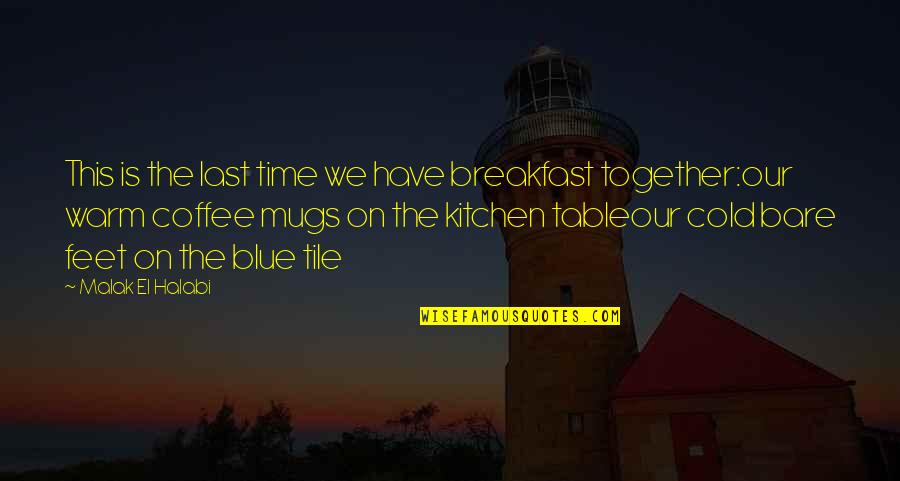 This is the last time we have breakfast together:
our warm coffee mugs on the kitchen table
our cold bare feet on the blue tile —
Malak El Halabi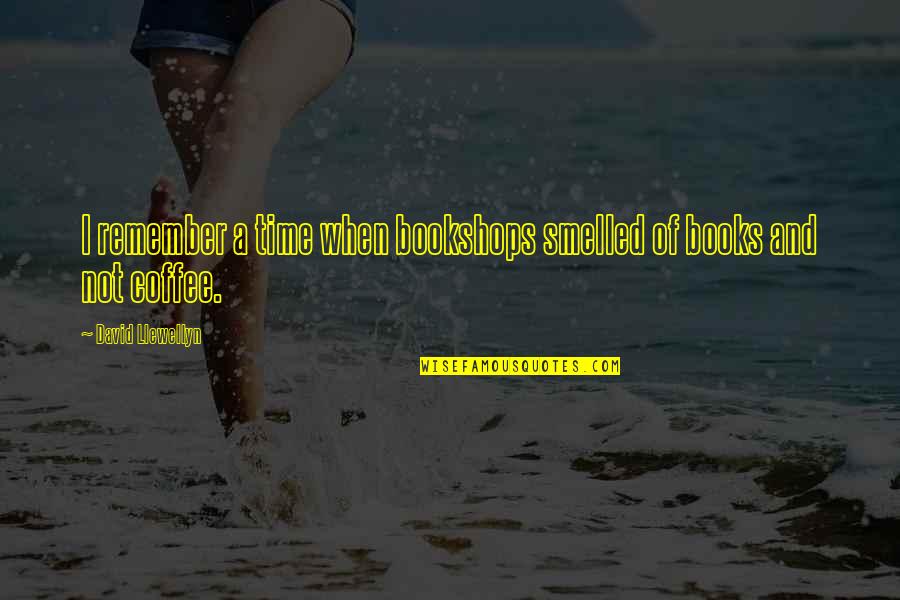 I remember a time when bookshops smelled of books and not coffee. —
David Llewellyn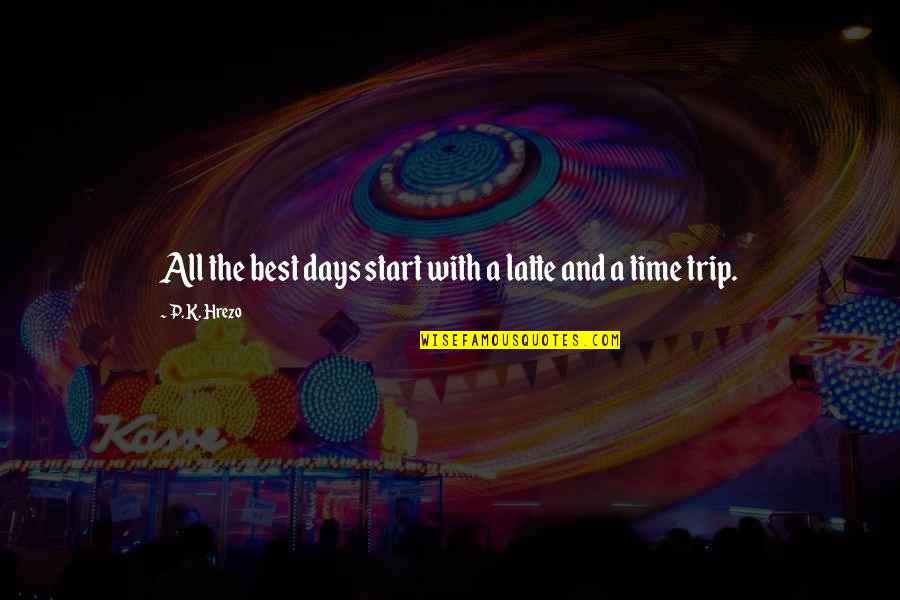 All the best days start with a latte and a time trip. —
P.K. Hrezo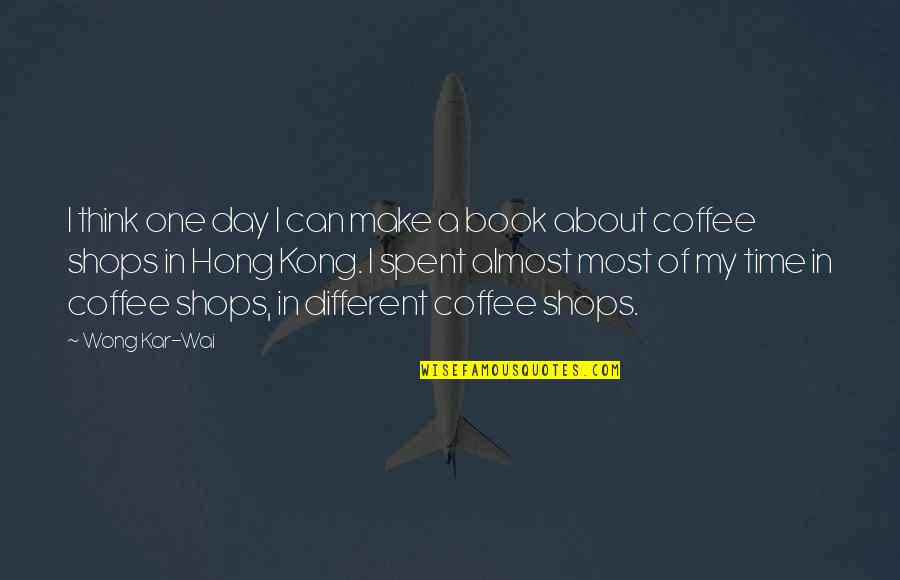 I think one day I can make a book about coffee shops in Hong Kong. I spent almost most of my time in coffee shops, in different coffee shops. —
Wong Kar-Wai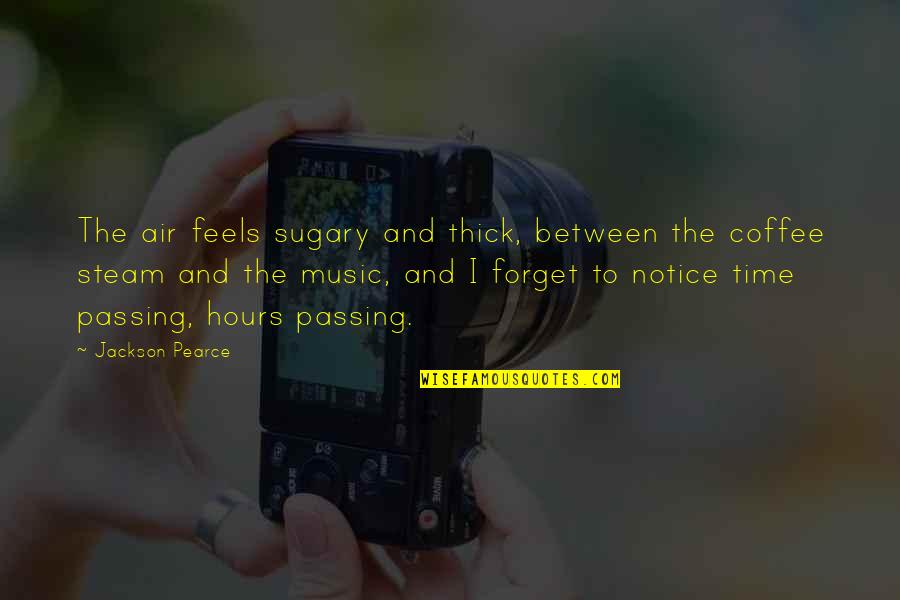 The air feels sugary and thick, between the coffee steam and the music, and I forget to notice time passing, hours passing. —
Jackson Pearce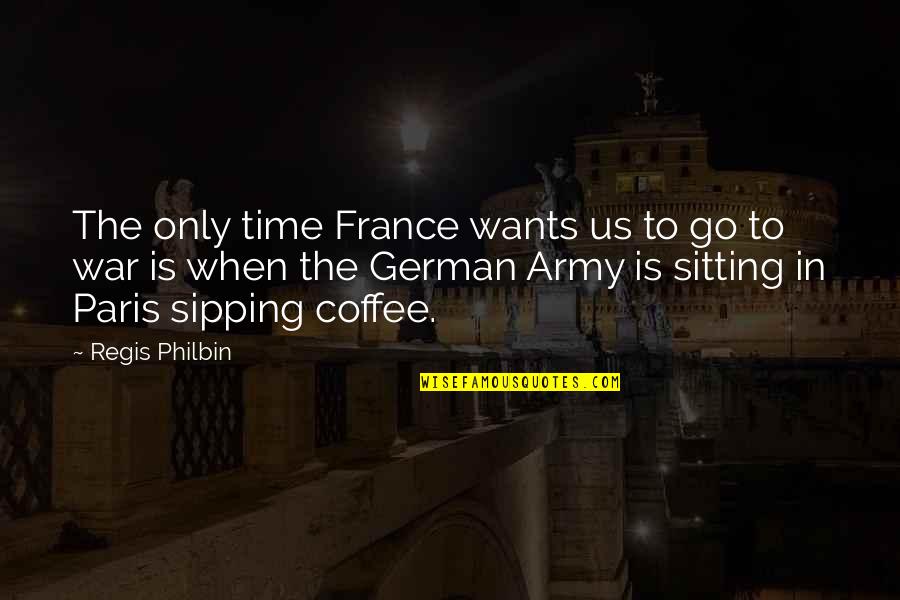 The only time France wants us to go to war is when the German Army is sitting in Paris sipping coffee. —
Regis Philbin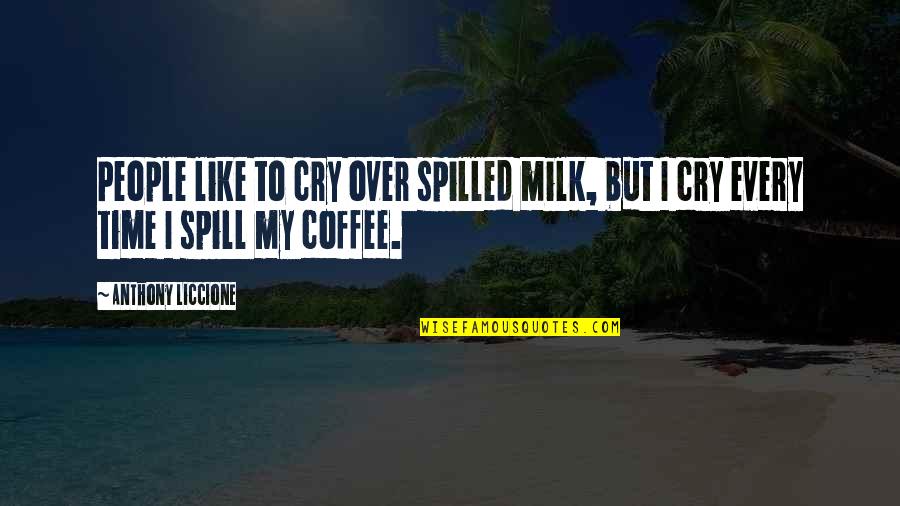 People like to cry over spilled milk, but I cry every time I spill my coffee. —
Anthony Liccione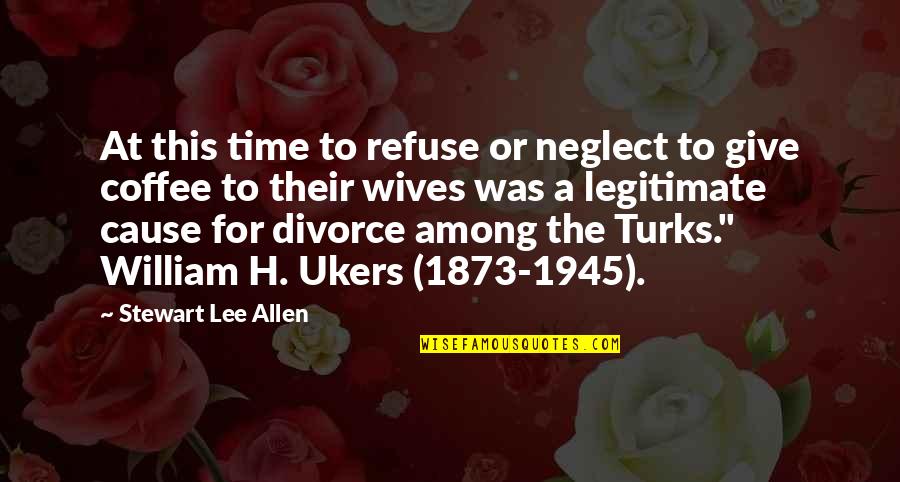 At this time to refuse or neglect to give coffee to their wives was a legitimate cause for divorce among the Turks." William H. Ukers (1873-1945). —
Stewart Lee Allen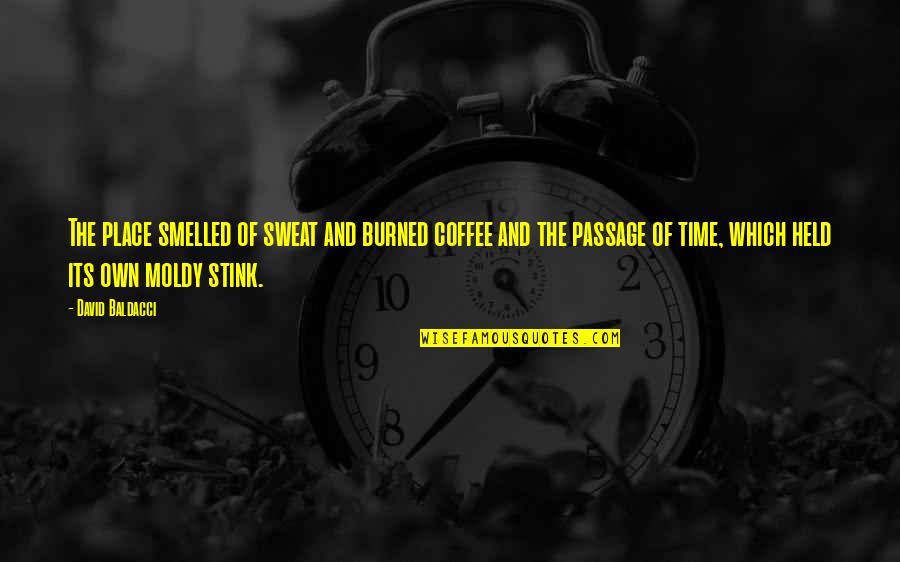 The place smelled of sweat and burned coffee and the passage of time, which held its own moldy stink. —
David Baldacci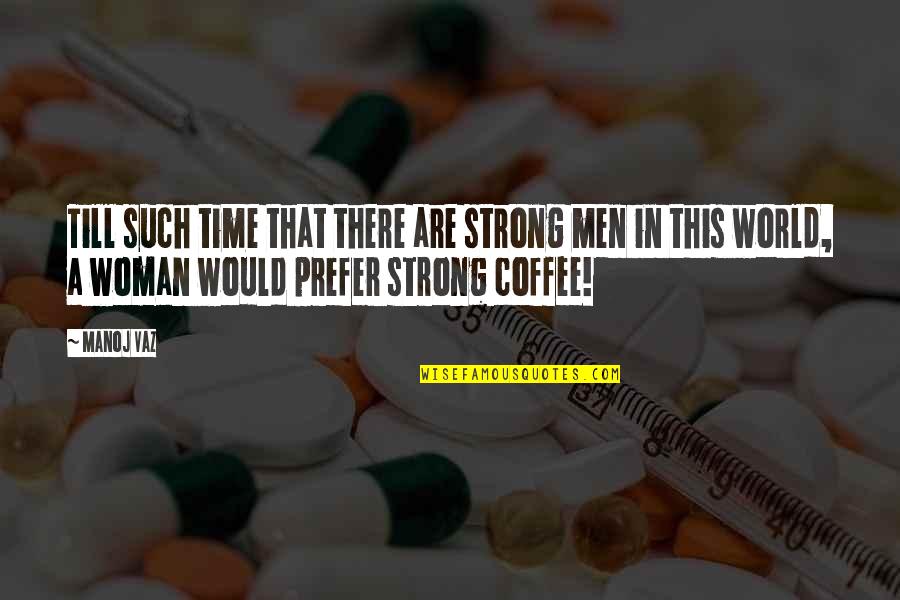 Till such time that there are strong men in this world, a woman would prefer strong coffee! —
Manoj Vaz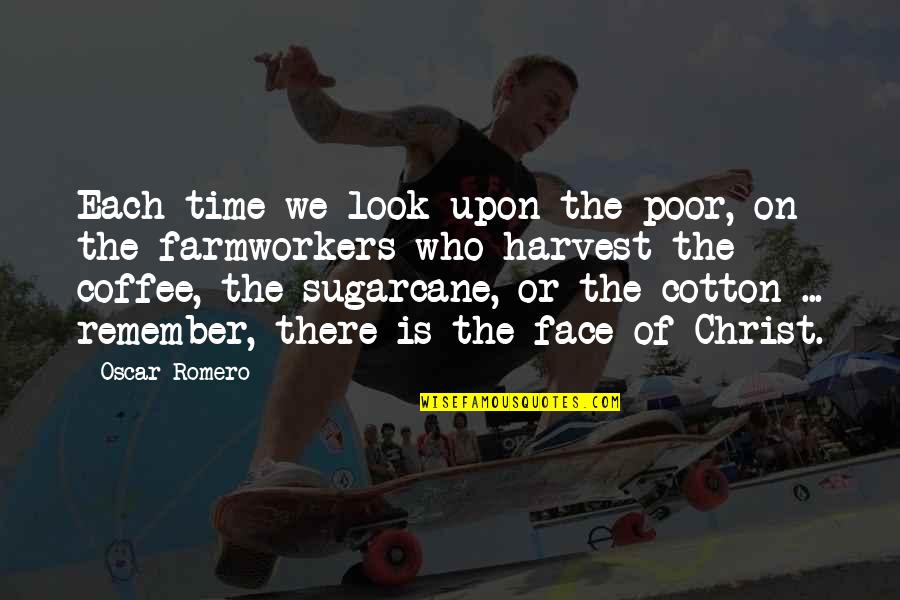 Each time we look upon the poor, on the farmworkers who harvest the coffee, the sugarcane, or the cotton ... remember, there is the face of Christ. —
Oscar Romero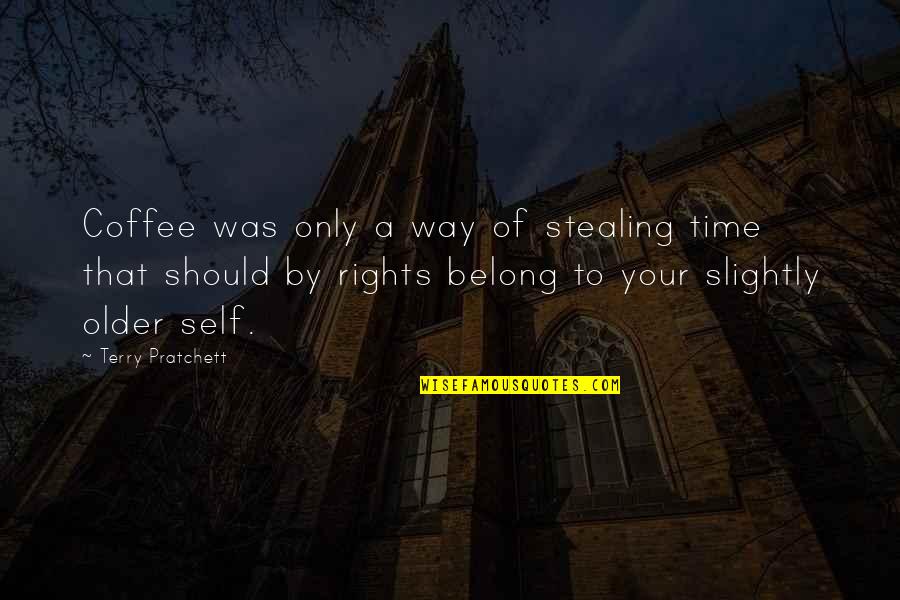 Coffee was only a way of stealing time that should by rights belong to your slightly older self. —
Terry Pratchett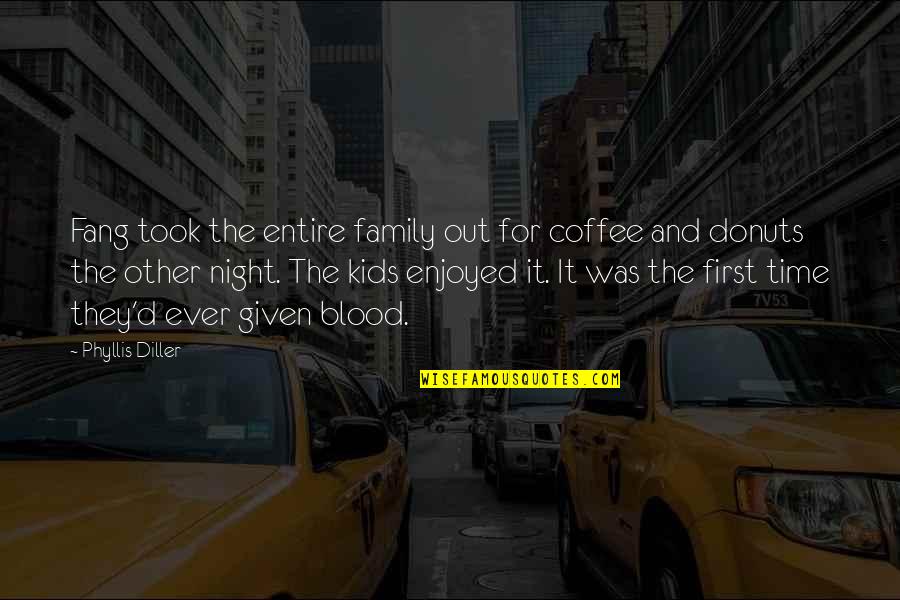 Fang took the entire family out for coffee and donuts the other night. The kids enjoyed it. It was the first time they'd ever given blood. —
Phyllis Diller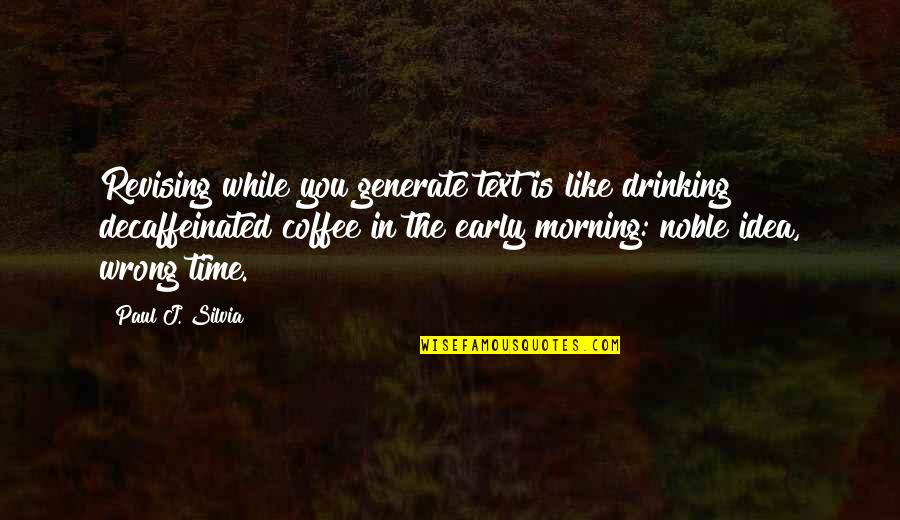 Revising while you generate text is like drinking decaffeinated coffee in the early morning: noble idea, wrong time. —
Paul J. Silvia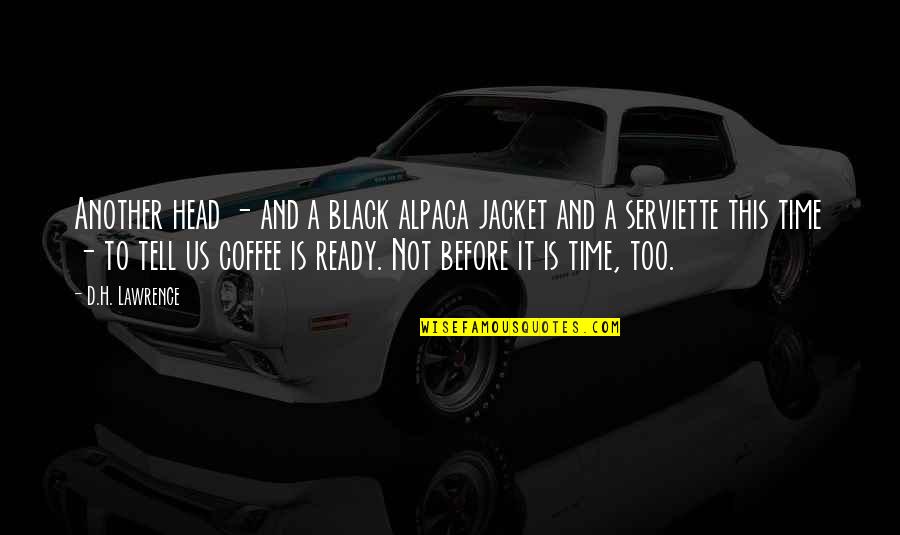 Another head - and a black alpaca jacket and a serviette this time - to tell us coffee is ready. Not before it is time, too. —
D.H. Lawrence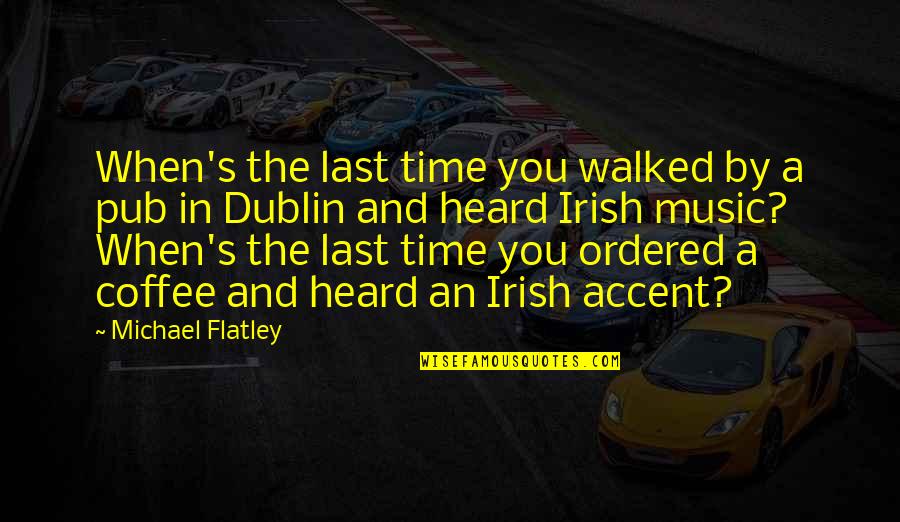 When's the last time you walked by a pub in Dublin and heard Irish music? When's the last time you ordered a coffee and heard an Irish accent? —
Michael Flatley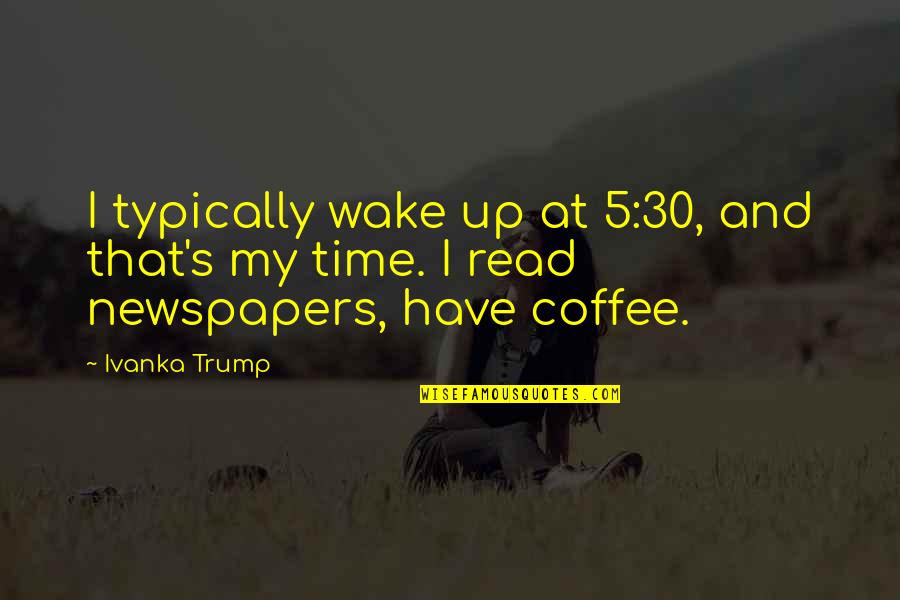 I typically wake up at 5:30, and that's my time. I read newspapers, have coffee. —
Ivanka Trump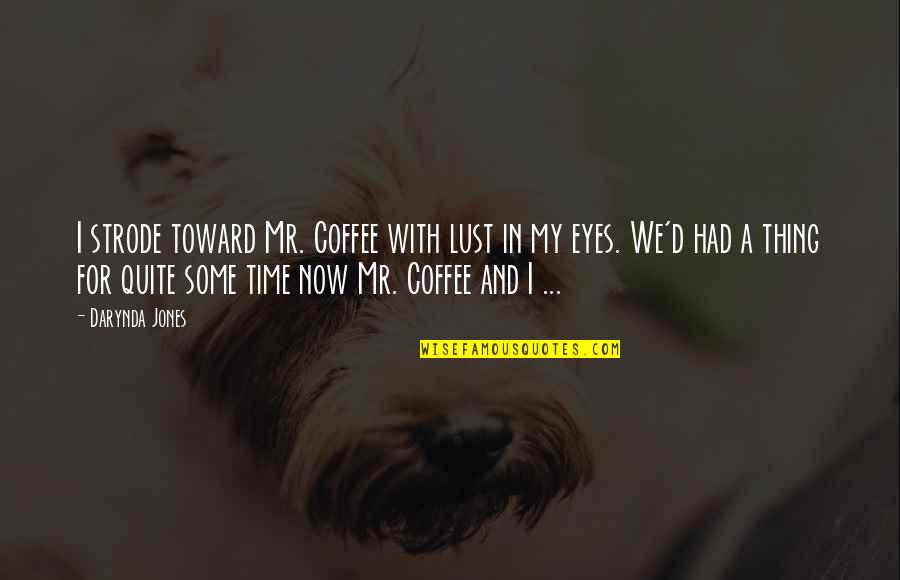 I strode toward Mr. Coffee with lust in my eyes. We'd had a thing for quite some time now Mr. Coffee and I ... —
Darynda Jones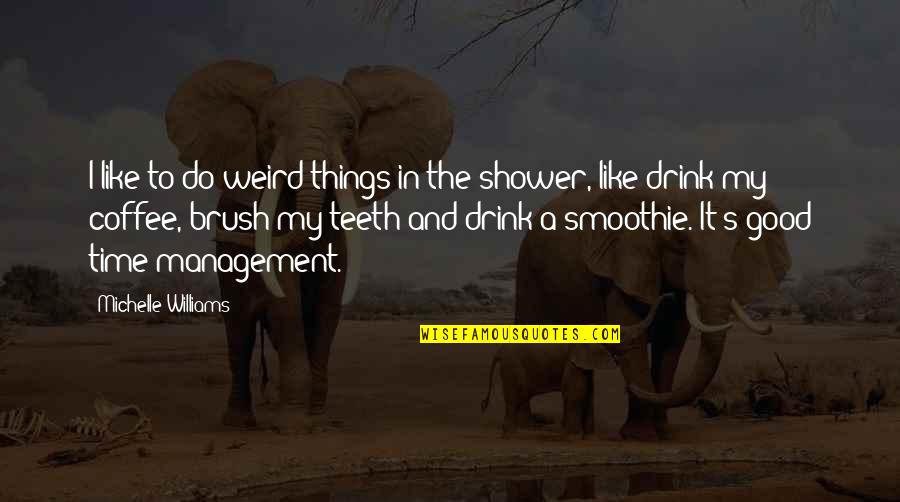 I like to do weird things in the shower, like drink my coffee, brush my teeth and drink a smoothie. It's good time management. —
Michelle Williams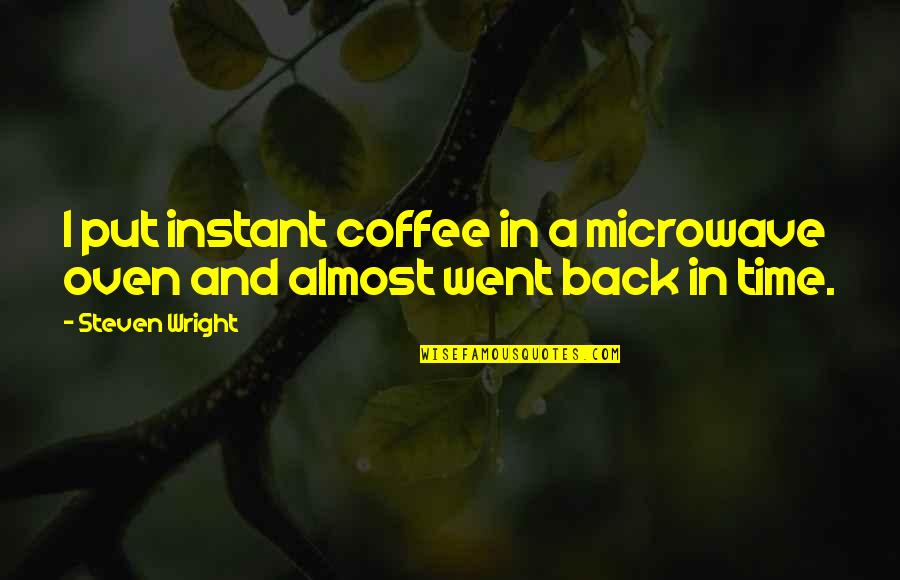 I put instant coffee in a microwave oven and almost went back in time. —
Steven Wright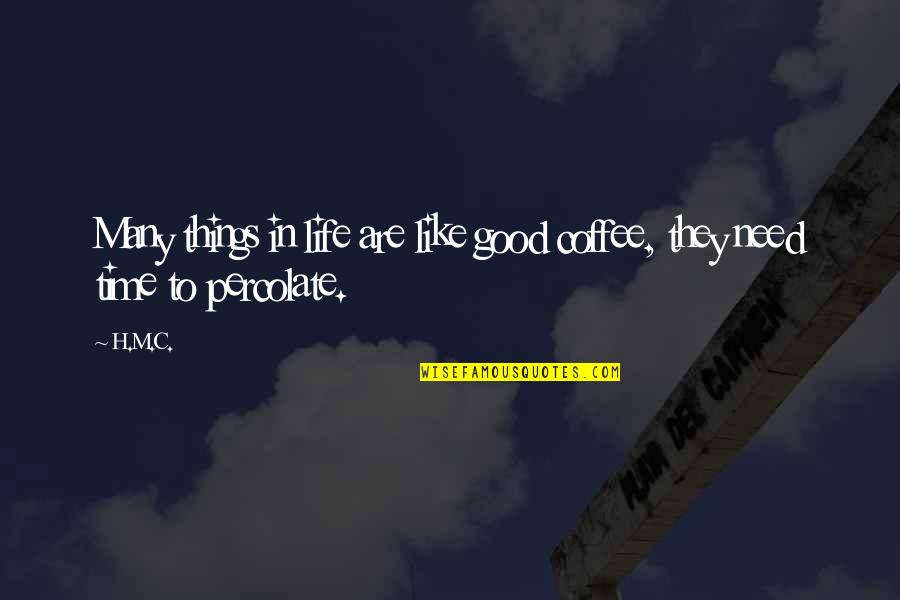 Many things in life are like good coffee, they need time to percolate. —
H.M.C.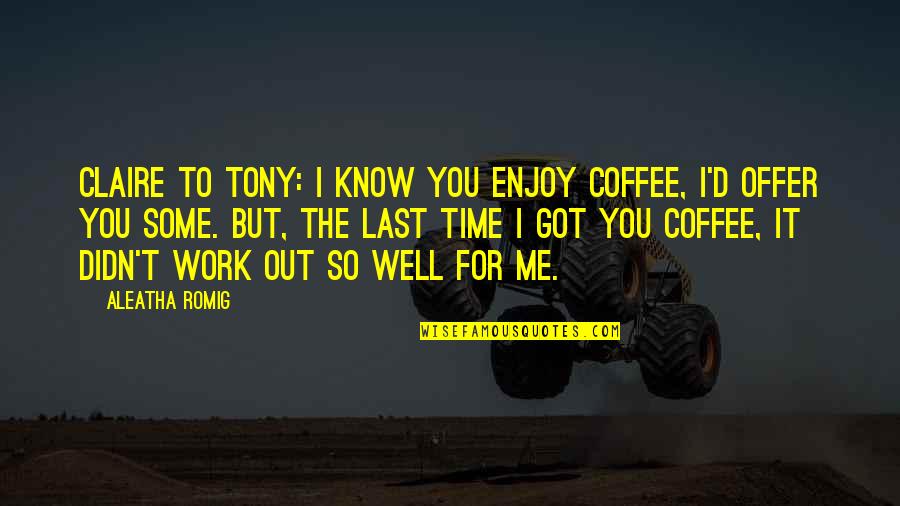 Claire to Tony: I know you enjoy coffee, I'd offer you some. But, the last time I got you coffee, it didn't work out so well for me. —
Aleatha Romig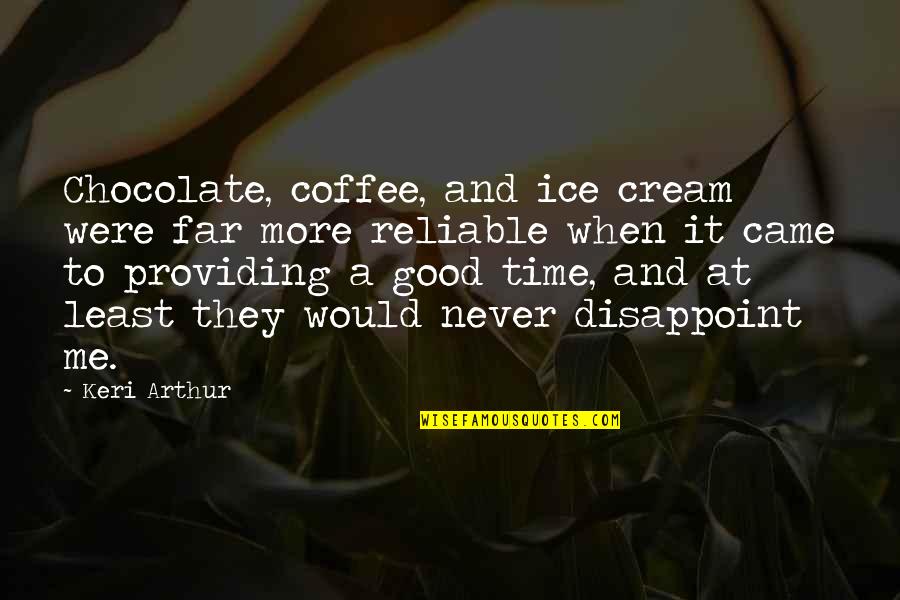 Chocolate, coffee, and ice cream were far more reliable when it came to providing a good time, and at least they would never disappoint me. —
Keri Arthur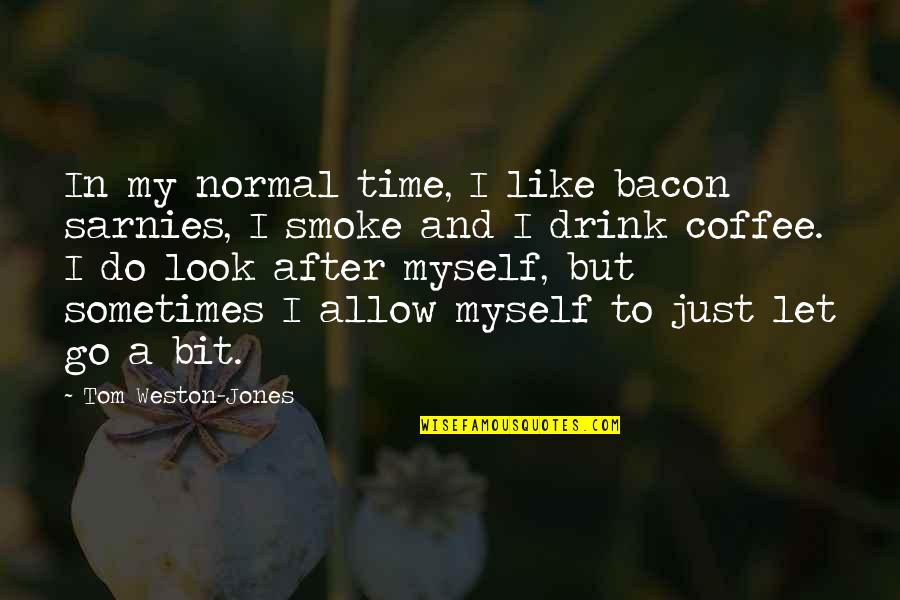 In my normal time, I like bacon sarnies, I smoke and I drink coffee. I do look after myself, but sometimes I allow myself to just let go a bit. —
Tom Weston-Jones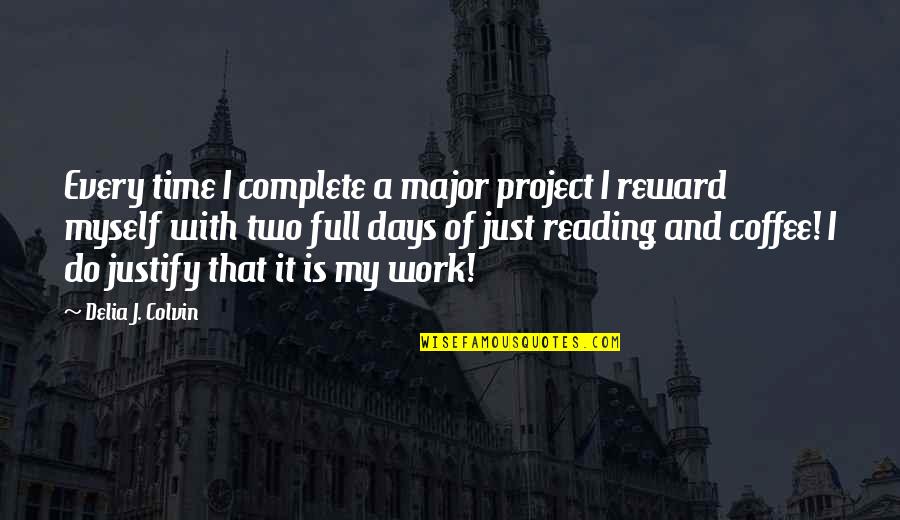 Every time I complete a major project I reward myself with two full days of just reading and coffee! I do justify that it is my work! —
Delia J. Colvin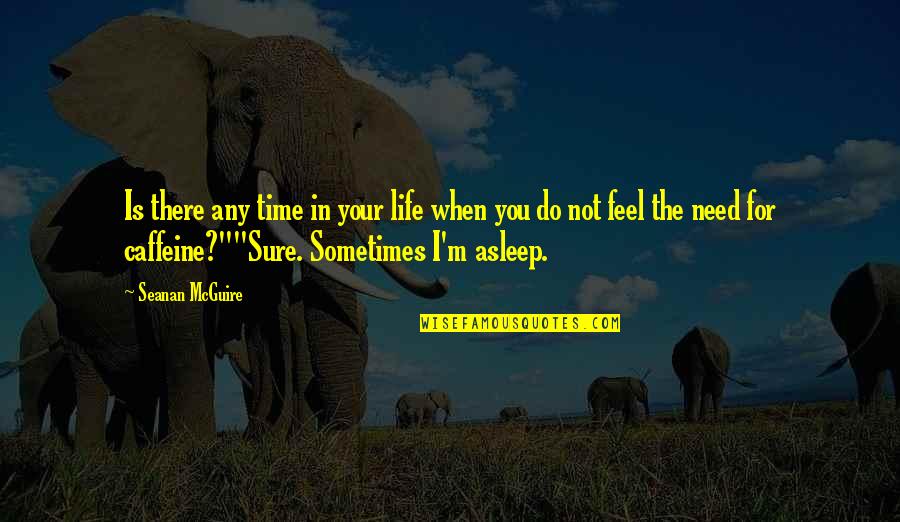 Is there any time in your life when you do not feel the need for caffeine?"
"Sure. Sometimes I'm asleep. —
Seanan McGuire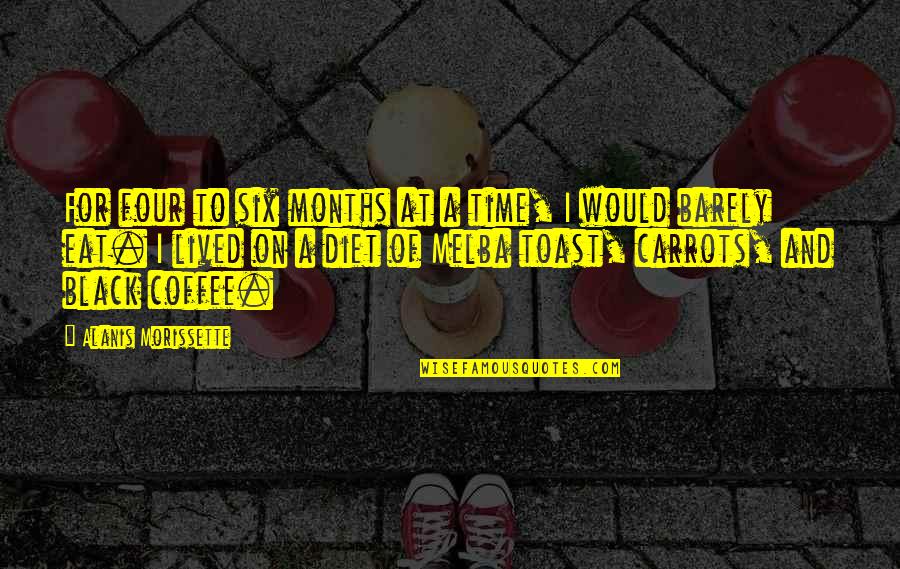 For four to six months at a time, I would barely eat. I lived on a diet of Melba toast, carrots, and black coffee. —
Alanis Morissette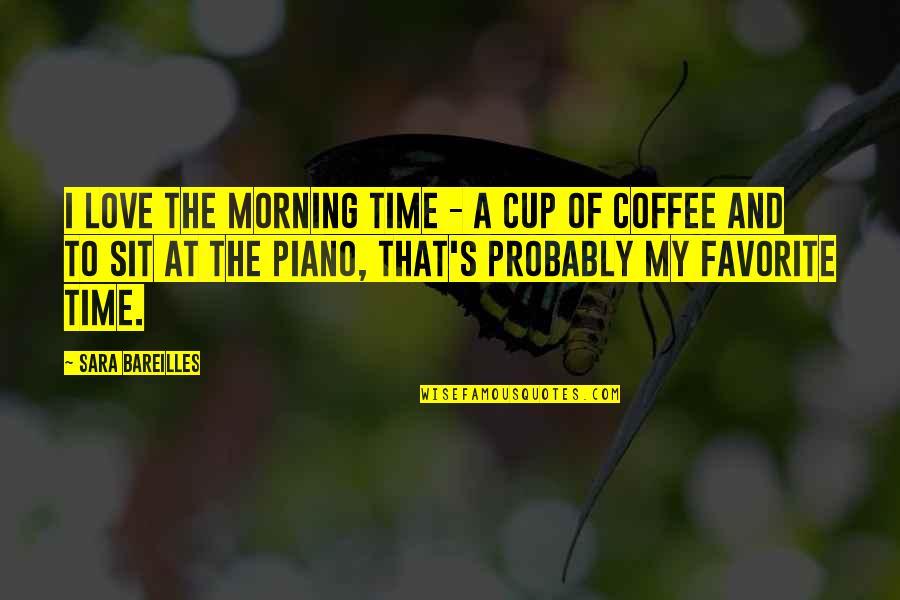 I love the morning time - a cup of coffee and to sit at the piano, that's probably my favorite time. —
Sara Bareilles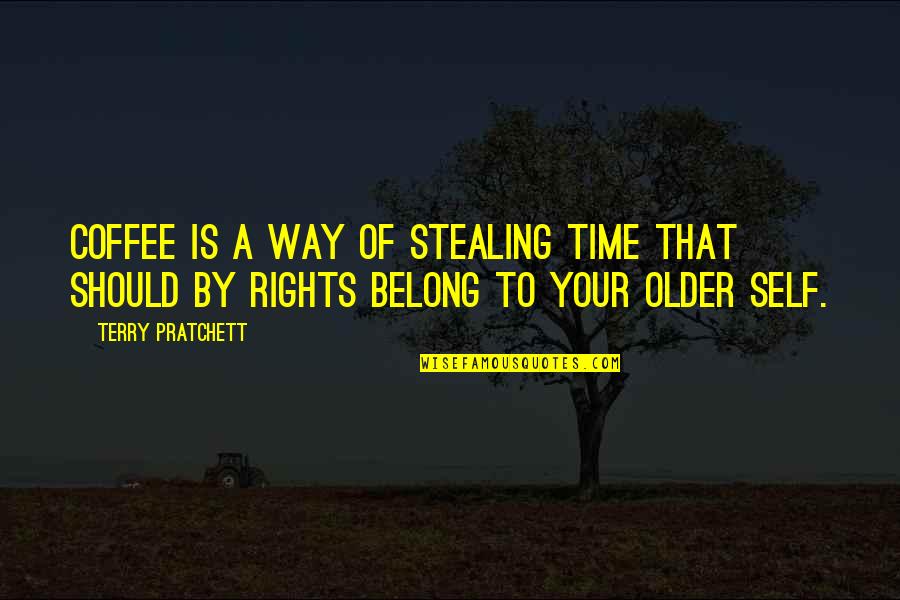 Coffee is a way of stealing time that should by rights belong to your older self. —
Terry Pratchett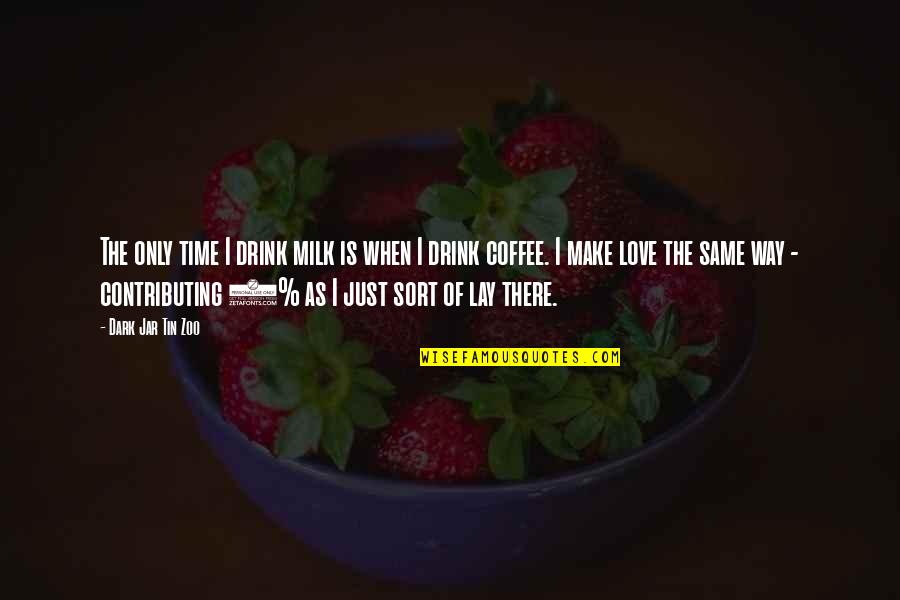 The only time I drink milk is when I drink coffee. I make love the same way - contributing 2% as I just sort of lay there. —
Dark Jar Tin Zoo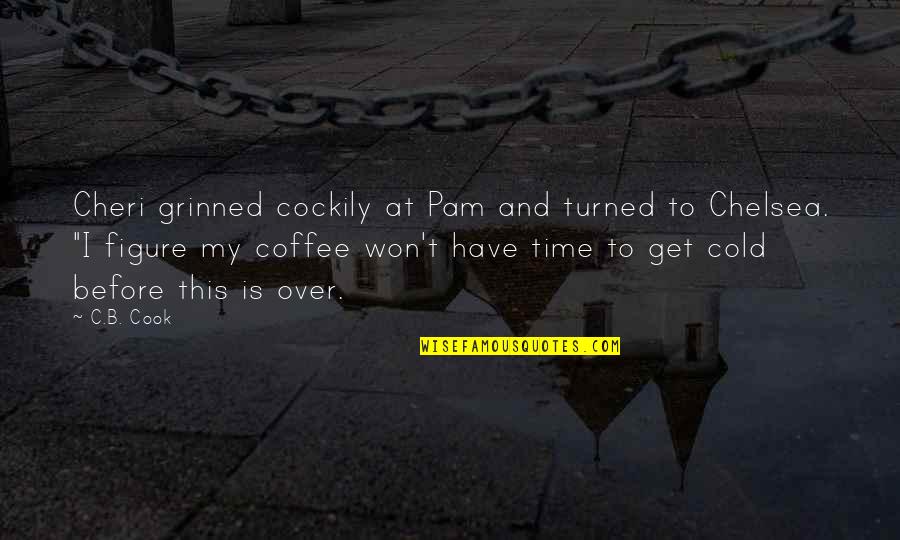 Cheri grinned cockily at Pam and turned to Chelsea. "I figure my coffee won't have time to get cold before this is over. —
C.B. Cook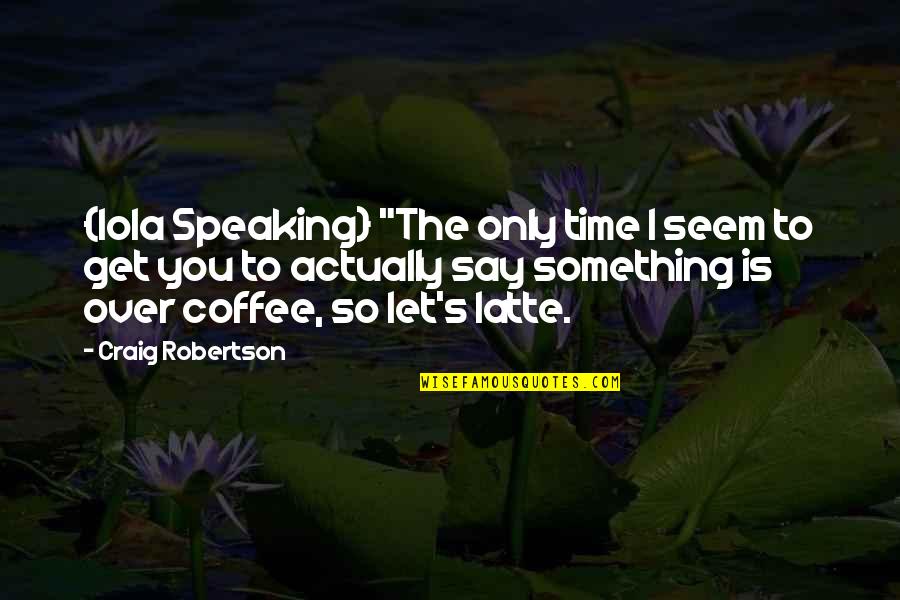 {Iola Speaking} "The only time I seem to get you to actually say something is over coffee, so let's latte. —
Craig Robertson