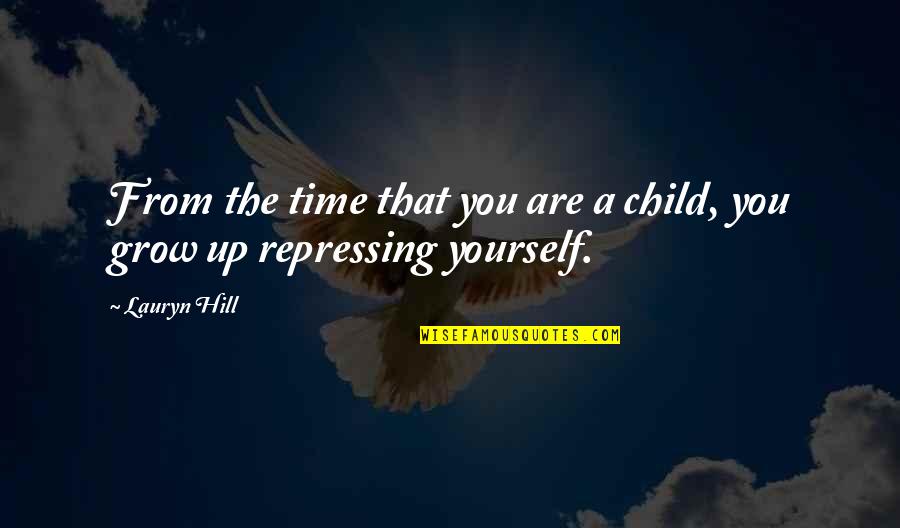 From the time that you are a child, you grow up repressing yourself.
—
Lauryn Hill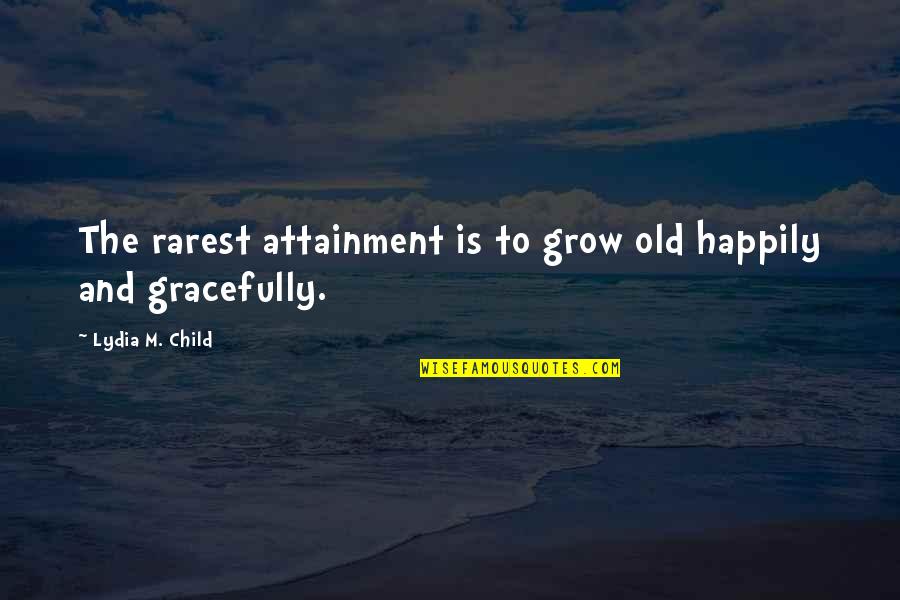 The rarest attainment is to grow old happily and gracefully.
—
Lydia M. Child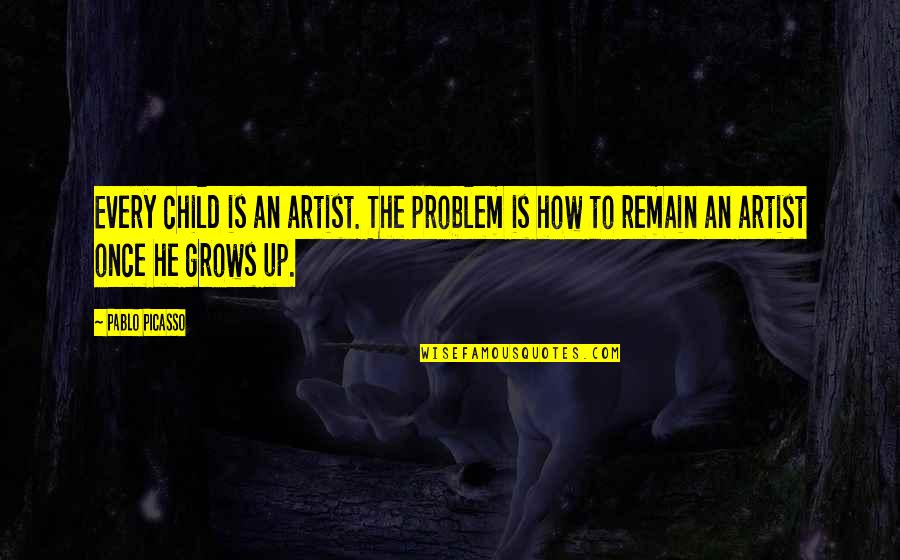 Every child is an artist. The problem is how to remain an artist once he grows up.
—
Pablo Picasso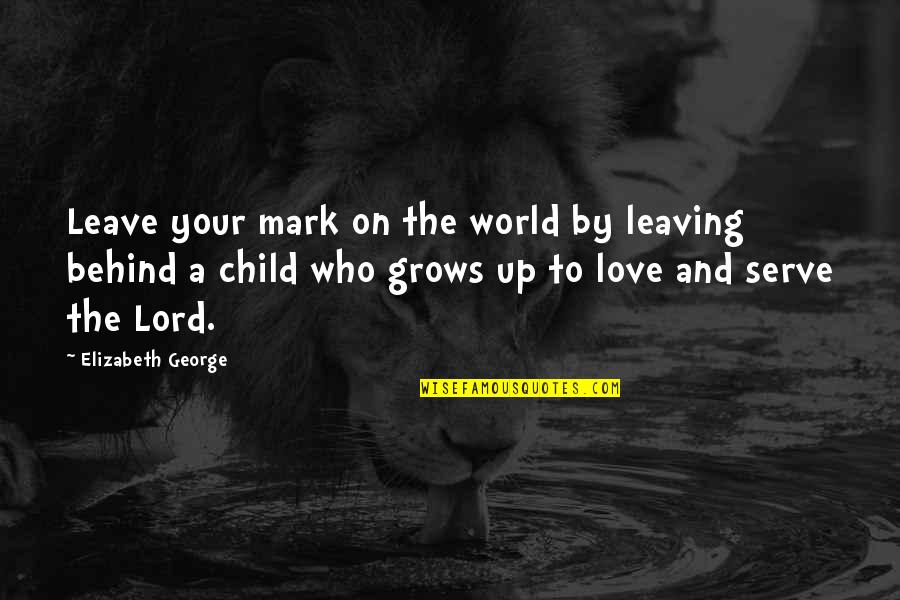 Leave your mark on the world by leaving behind a child who grows up to love and serve the Lord.
—
Elizabeth George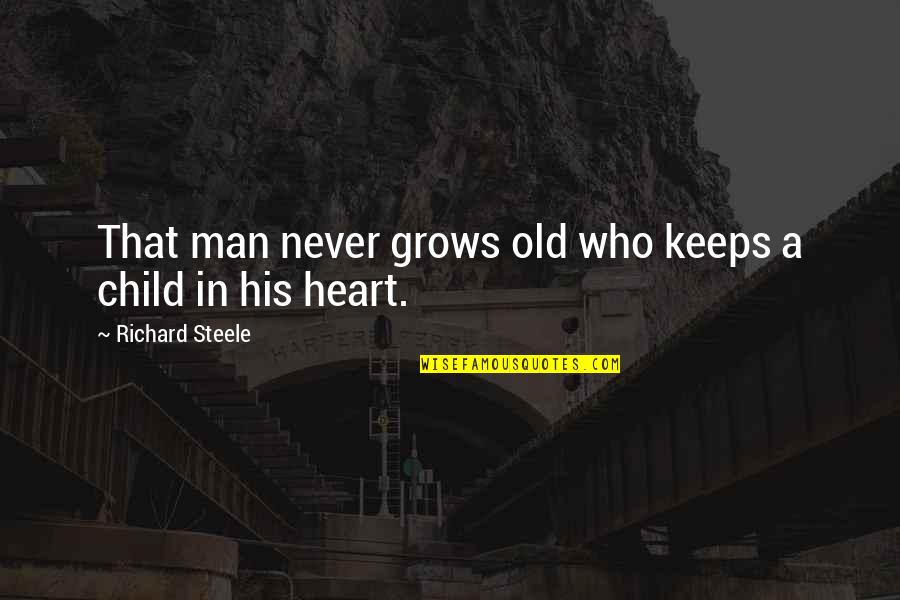 That man never grows old who keeps a child in his heart.
—
Richard Steele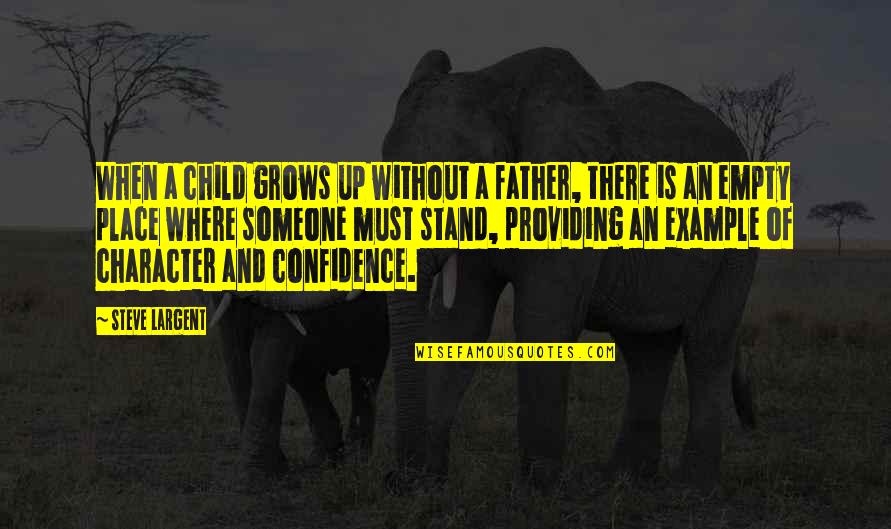 When a
child grows
up without a father, there is an empty place where someone must stand, providing an example of character and confidence. —
Steve Largent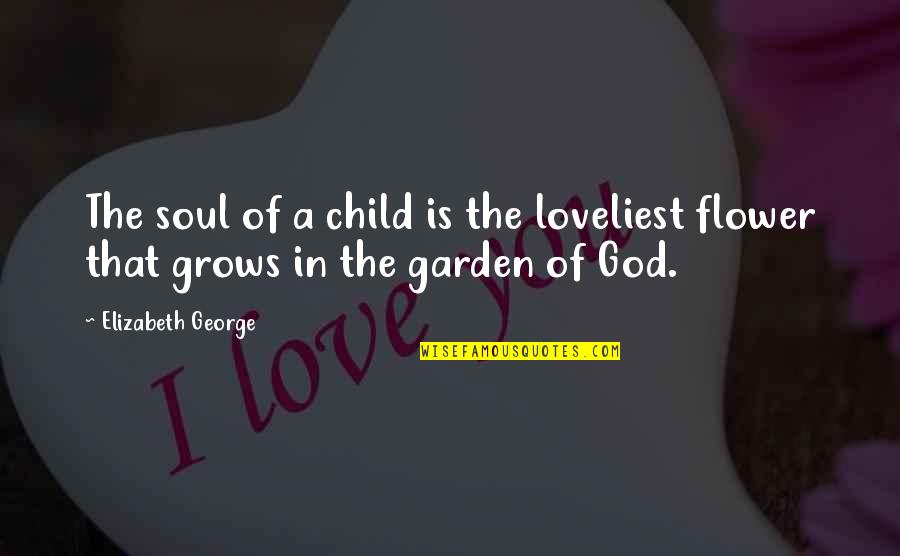 The soul of a child is the loveliest flower that grows in the garden of God. —
Elizabeth George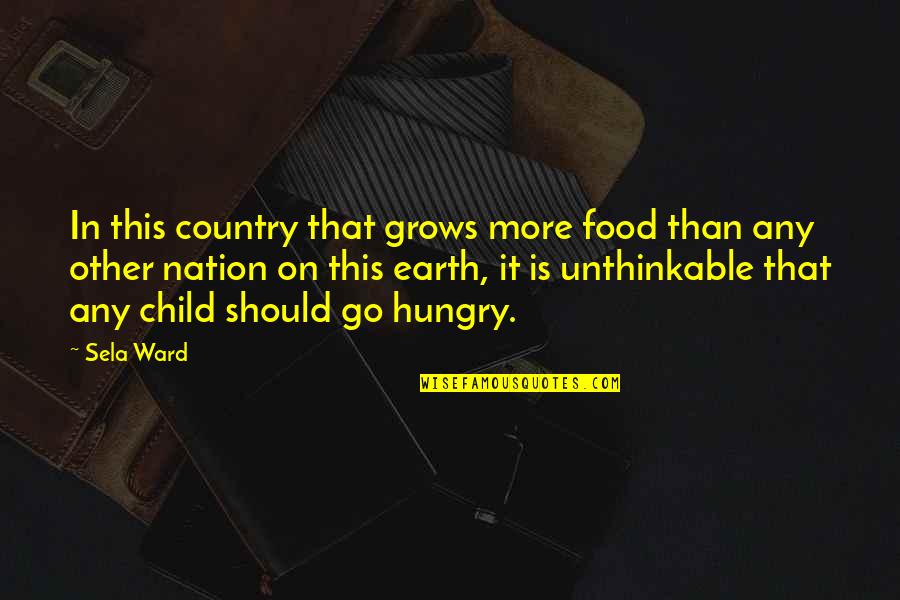 In this country that grows more food than any other nation on this earth, it is unthinkable that any child should go hungry. —
Sela Ward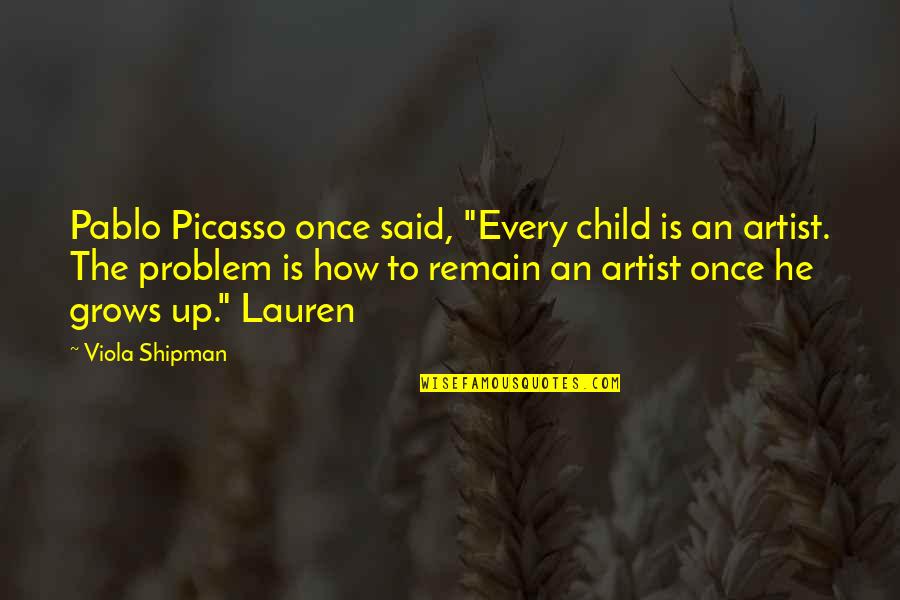 Pablo Picasso once said, "Every child is an artist. The problem is how to remain an artist once he grows up." Lauren —
Viola Shipman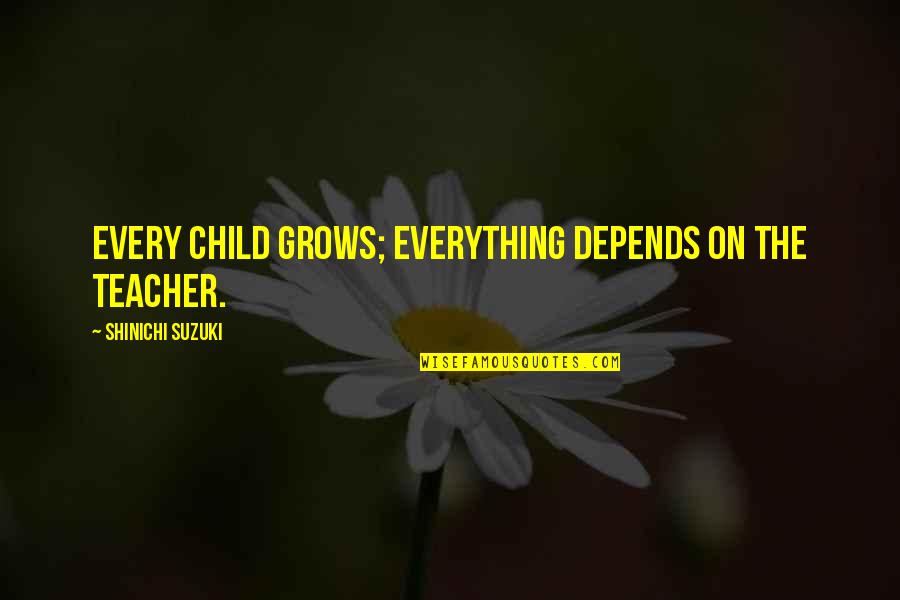 Every
child grows
; everything depends on the teacher. —
Shinichi Suzuki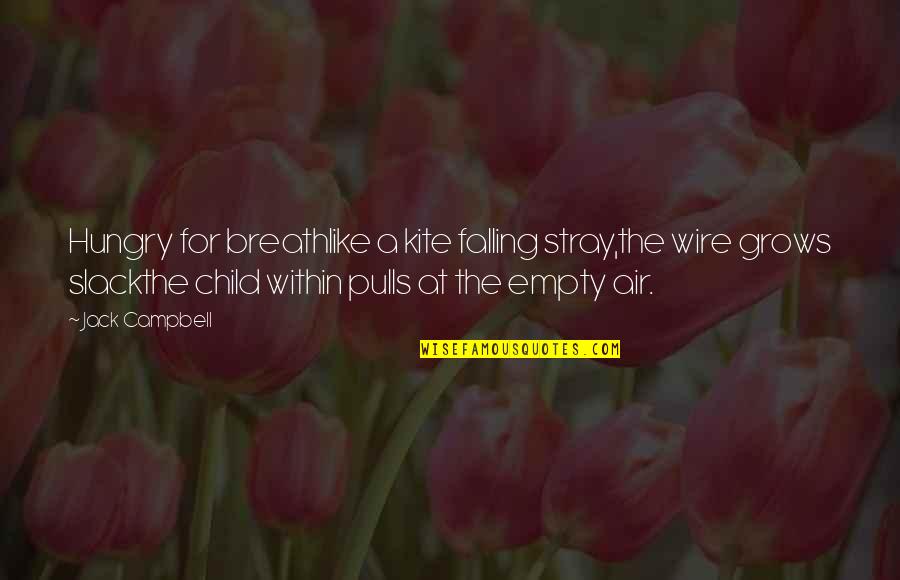 Hungry for breath
like a kite falling stray,
the wire grows slack
the child within pulls at the empty air. —
Jack Campbell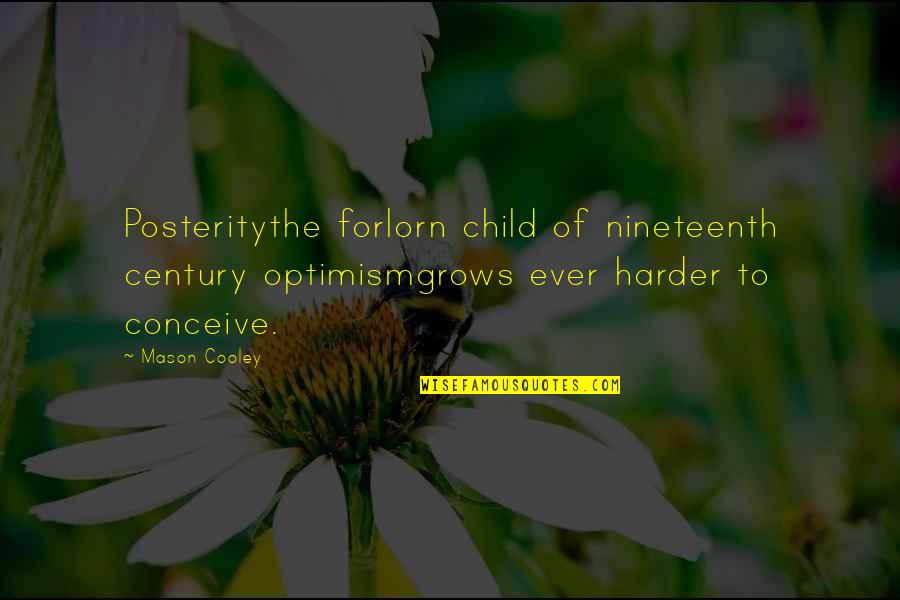 Posterity
the forlorn child of nineteenth century optimism
grows ever harder to conceive. —
Mason Cooley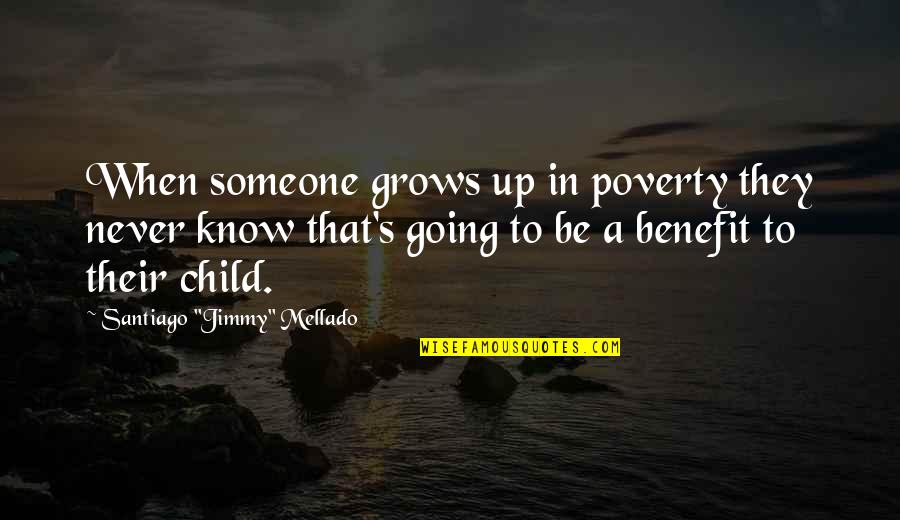 When someone grows up in poverty they never know that's going to be a benefit to their child. —
Santiago "Jimmy" Mellado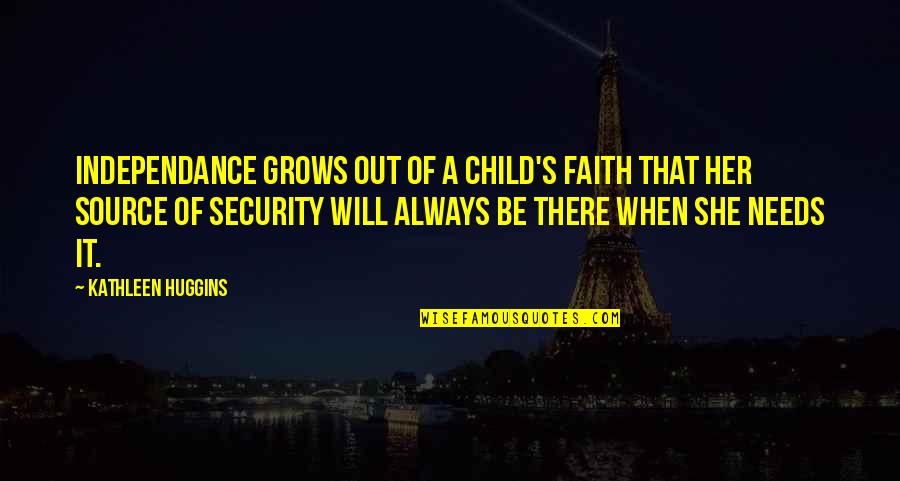 Independance grows out of a child's faith that her source of security will always be there when she needs it. —
Kathleen Huggins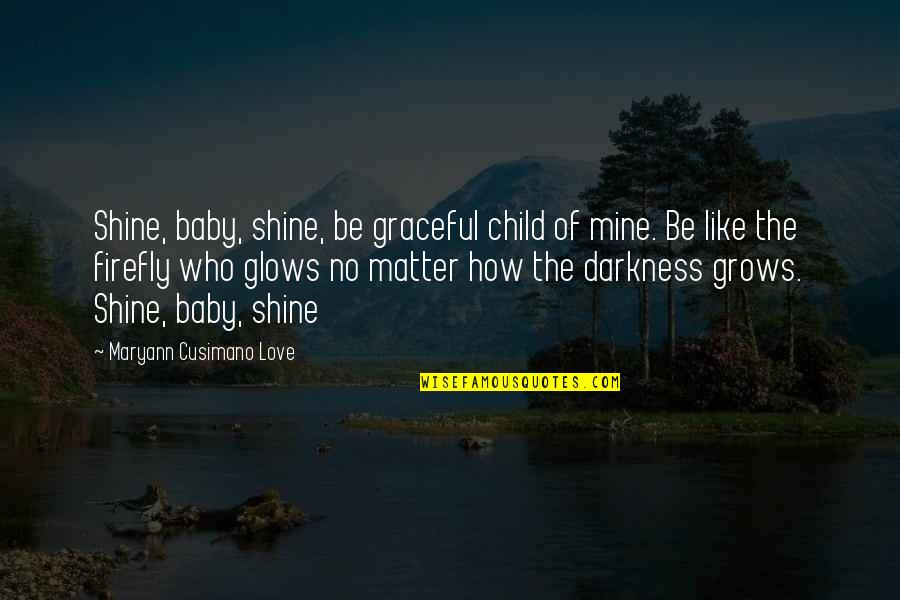 Shine, baby, shine, be graceful child of mine. Be like the firefly who glows no matter how the darkness grows. Shine, baby, shine —
Maryann Cusimano Love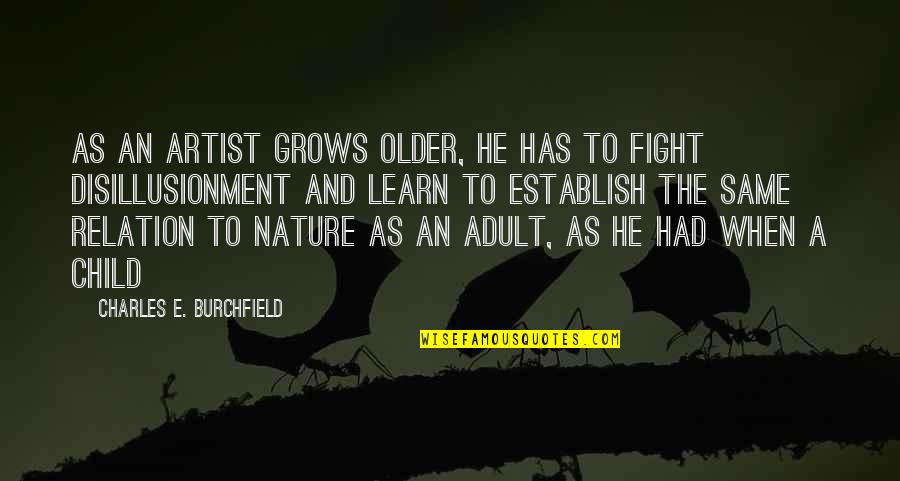 As an artist grows older, he has to fight disillusionment and learn to establish the same relation to nature as an adult, as he had when a child —
Charles E. Burchfield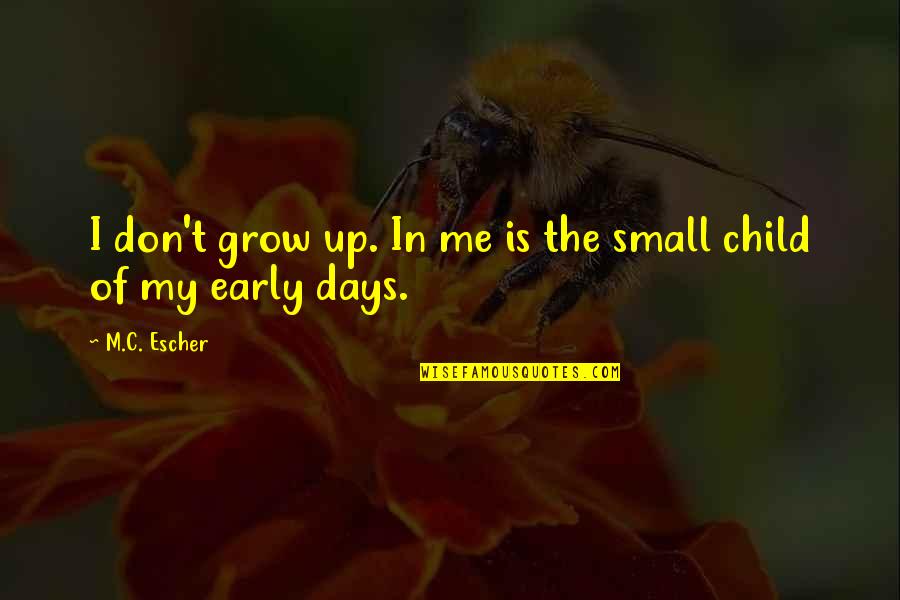 I don't grow up. In me is the small child of my early days. —
M.C. Escher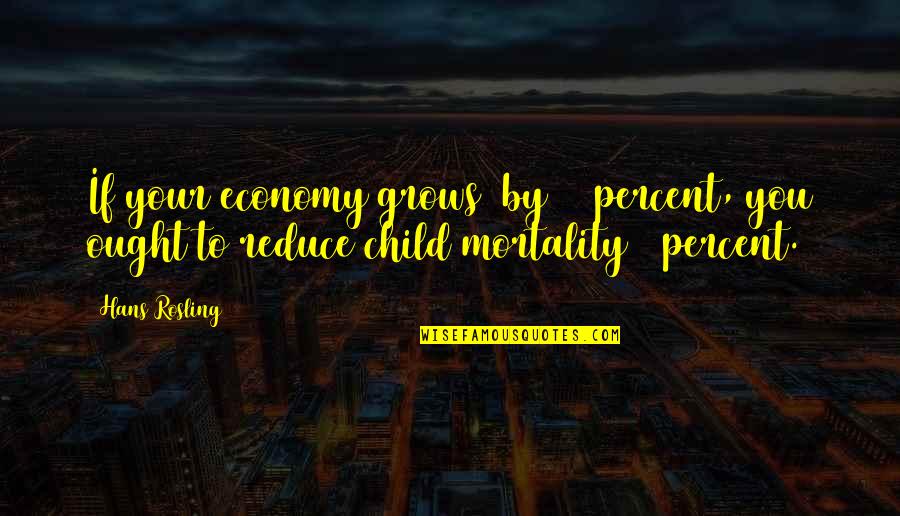 If your economy grows [by] 4 percent, you ought to reduce child mortality 4 percent. —
Hans Rosling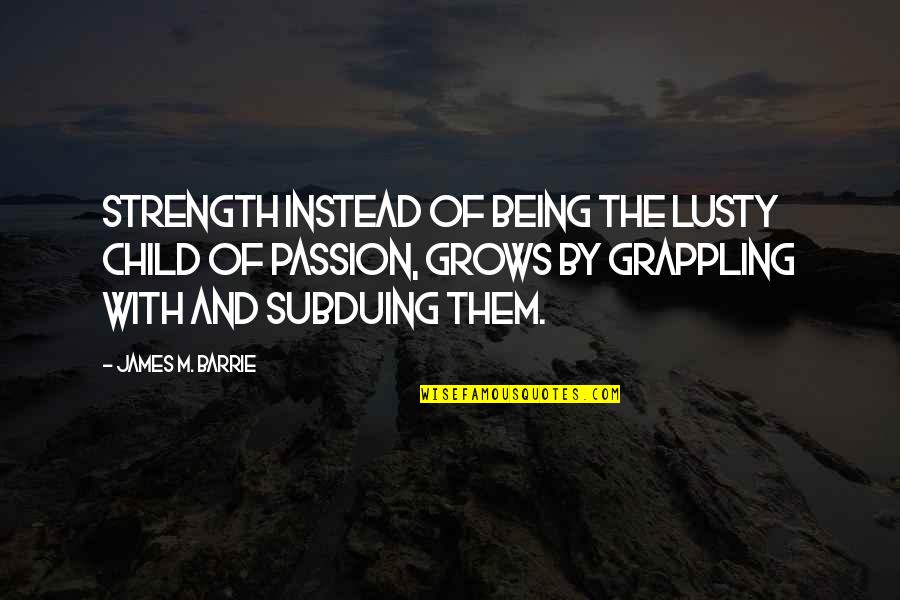 Strength instead of being the lusty child of passion, grows by grappling with and subduing them. —
James M. Barrie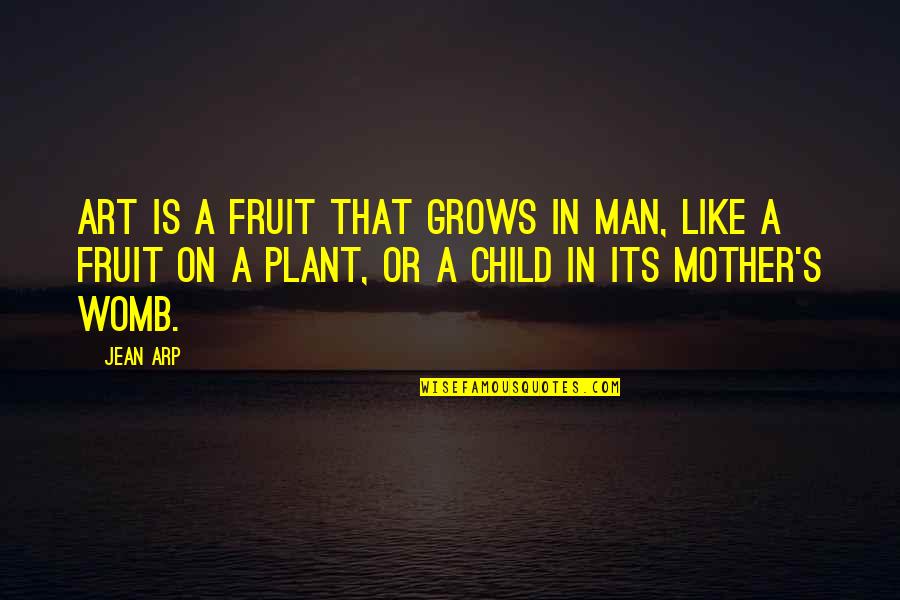 Art is a fruit that grows in man, like a fruit on a plant, or a child in its mother's womb. —
Jean Arp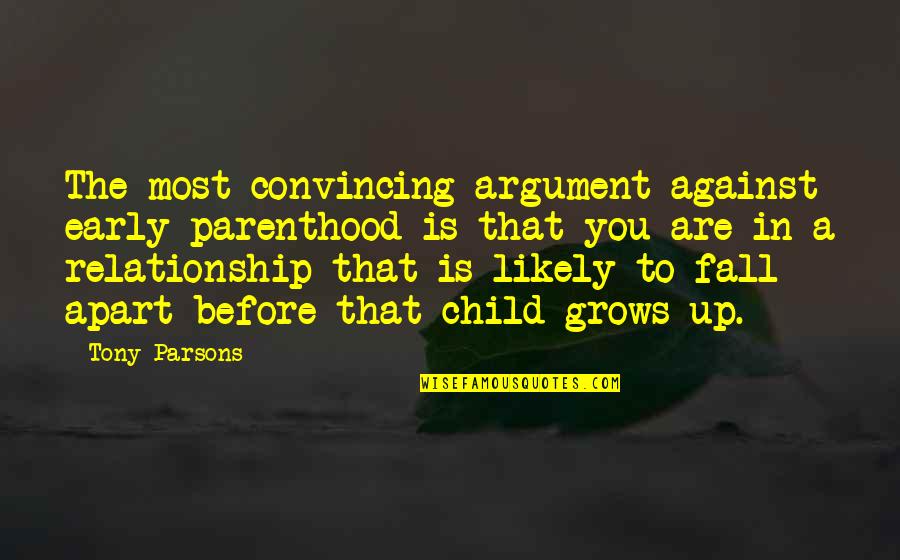 The most convincing argument against early parenthood is that you are in a relationship that is likely to fall apart before that
child grows
up. —
Tony Parsons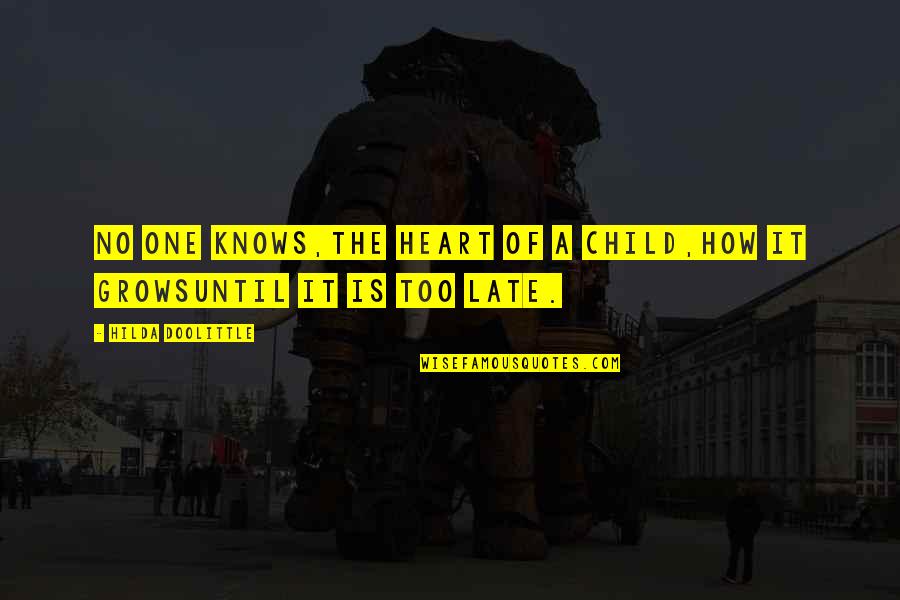 No one knows,
the heart of a child,
how it grows
until it is too late. —
Hilda Doolittle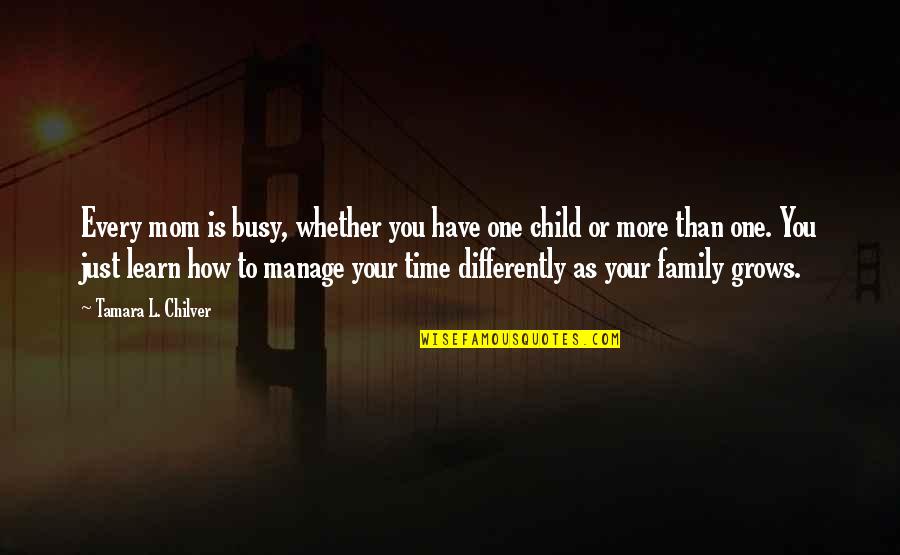 Every mom is busy, whether you have one child or more than one. You just learn how to manage your time differently as your family grows. —
Tamara L. Chilver