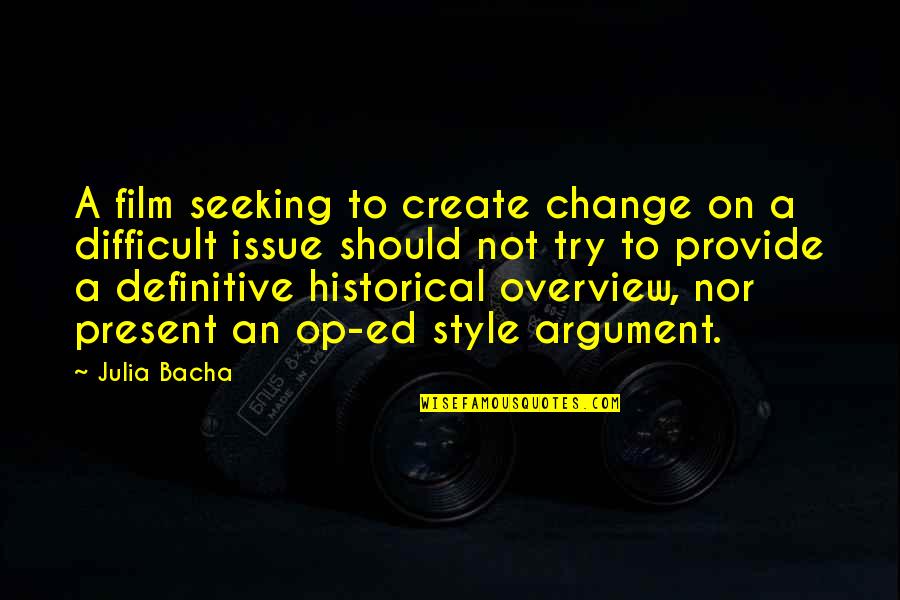 A film seeking to create change on a difficult issue should not try to provide a definitive historical overview, nor present an op-ed style argument.
—
Julia Bacha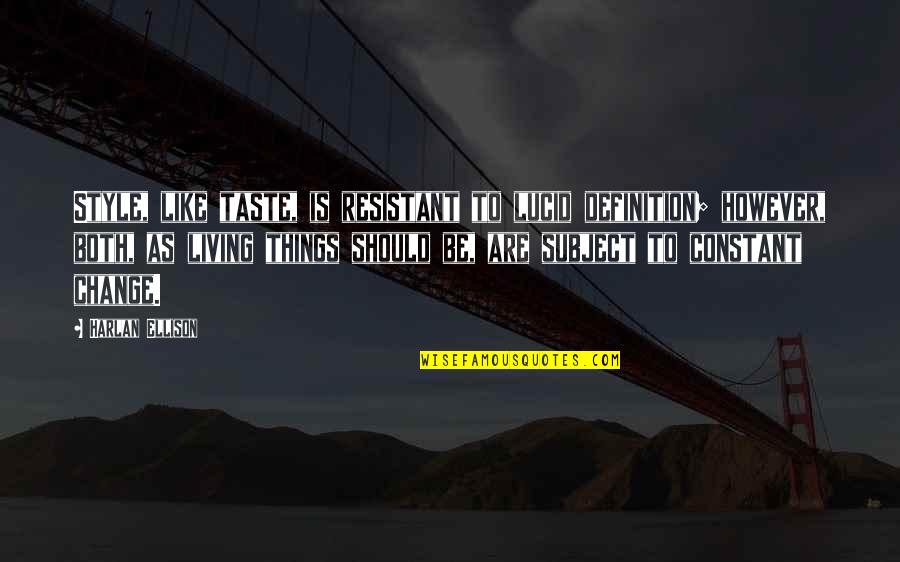 Style, like taste, is resistant to lucid definition; however, both, as living things should be, are subject to constant change.
—
Harlan Ellison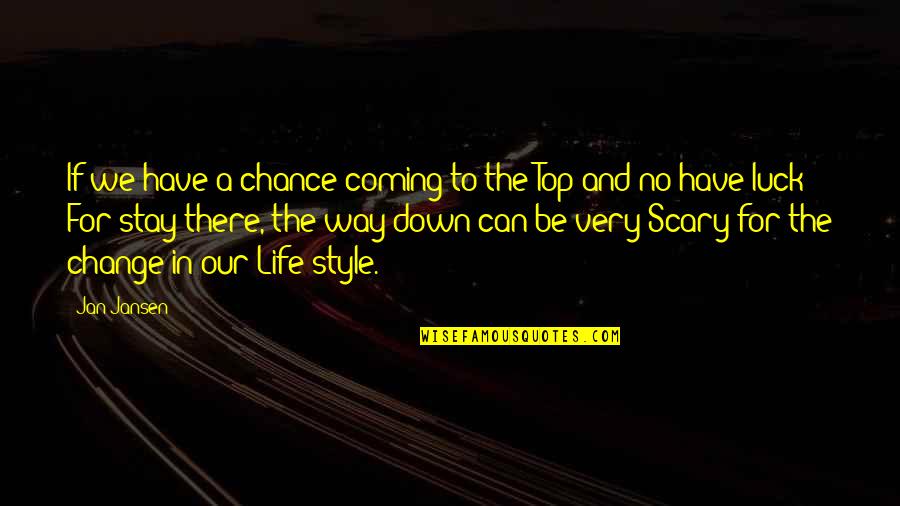 If we have a chance coming to the Top and no have luck For stay there, the way down can be very Scary for the change in our Life style.
—
Jan Jansen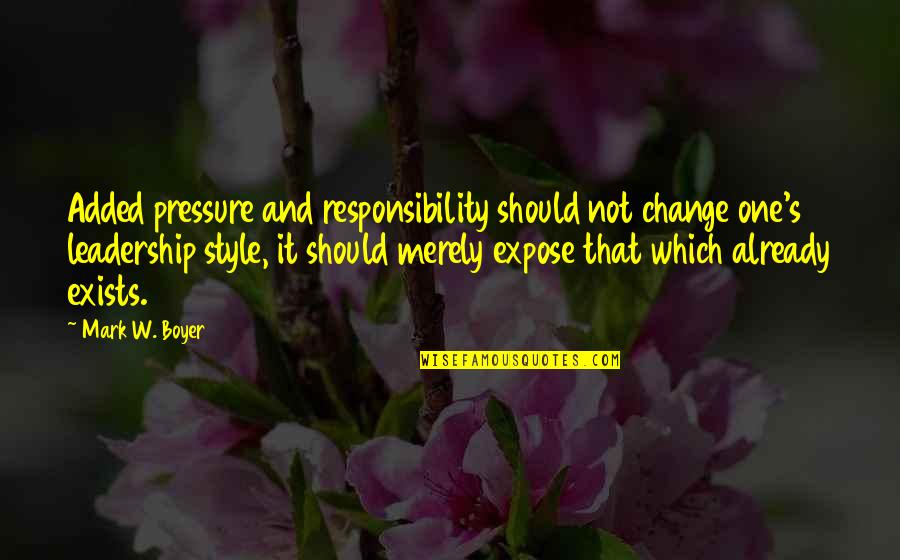 Added pressure and responsibility should not change one's leadership style, it should merely expose that which already exists.
—
Mark W. Boyer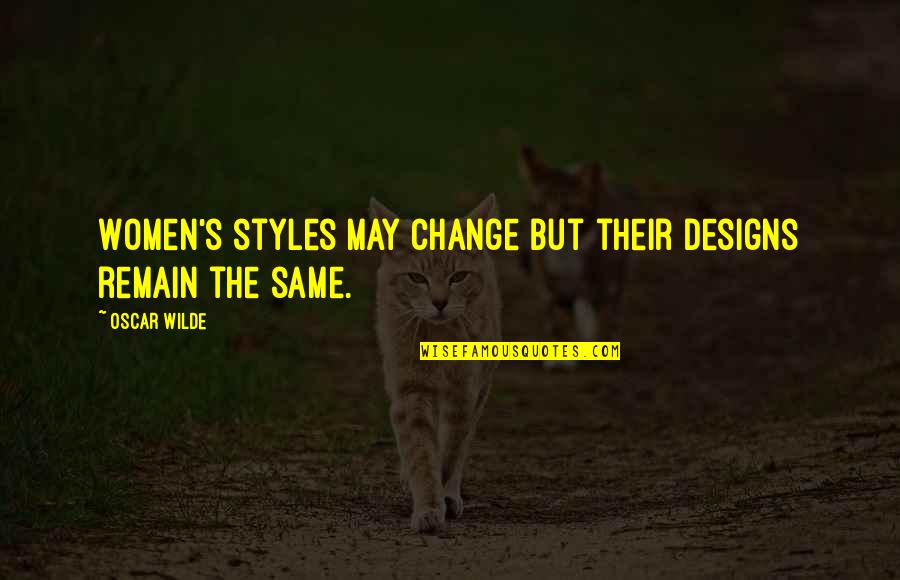 Women's styles may change but their designs remain the same.
—
Oscar Wilde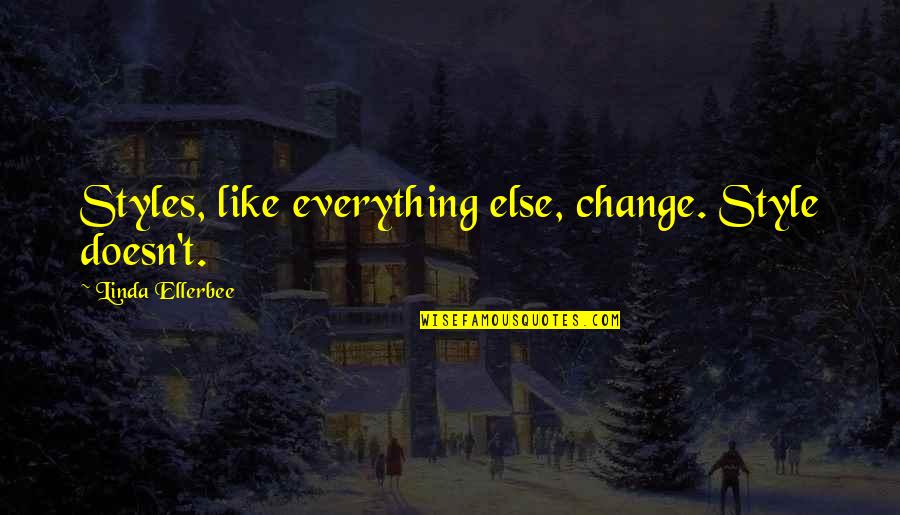 Styles, like everything else, change. Style doesn't.
—
Linda Ellerbee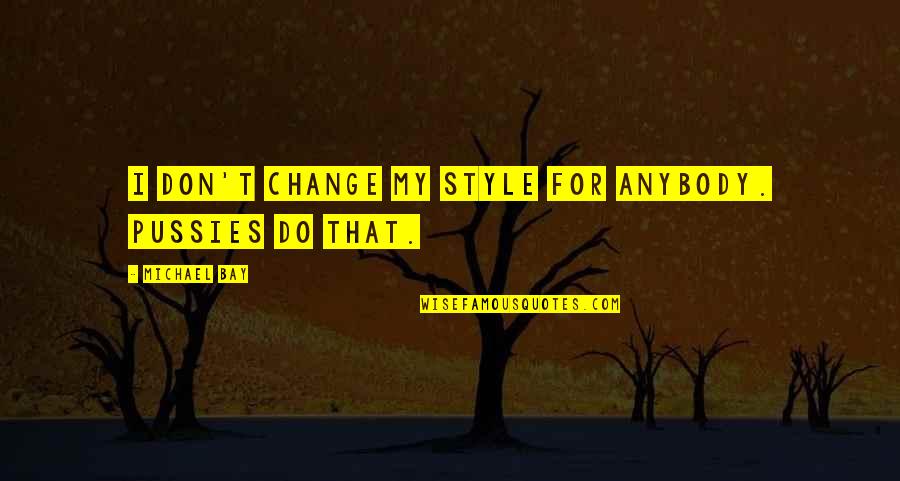 I don't change my style for anybody. Pussies do that.
—
Michael Bay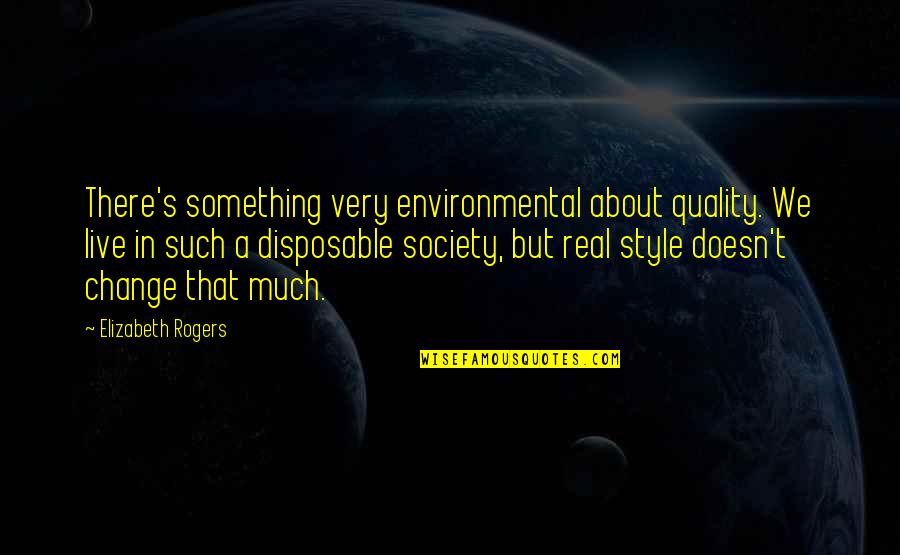 There's something very environmental about quality. We live in such a disposable society, but real style doesn't change that much. —
Elizabeth Rogers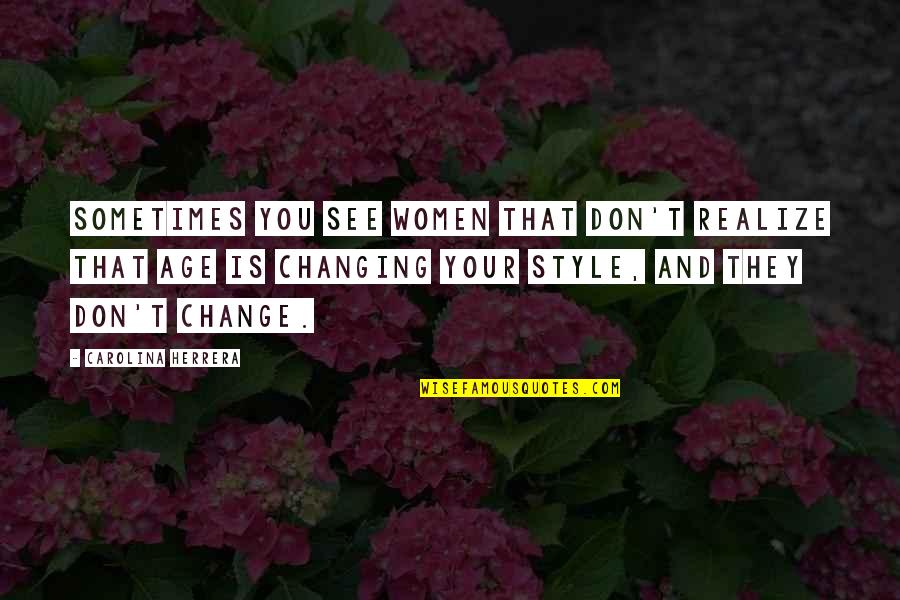 Sometimes you see women that don't realize that age is changing your style, and they don't change. —
Carolina Herrera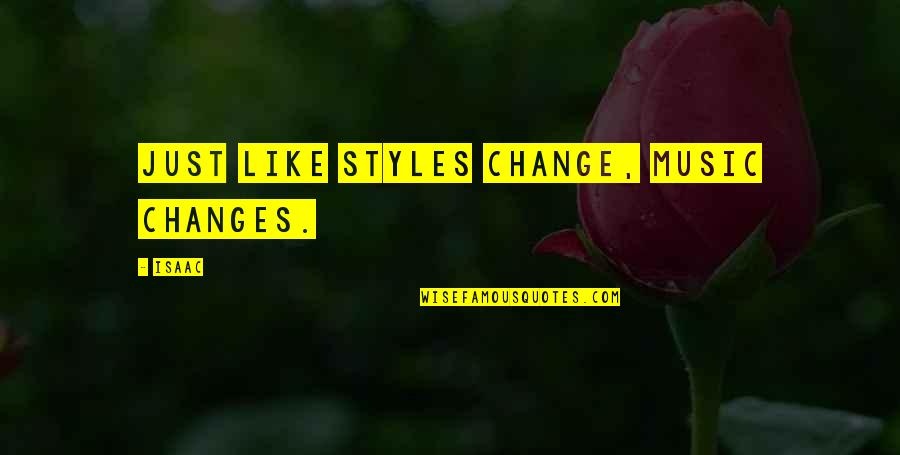 Just like styles change, music changes. —
Isaac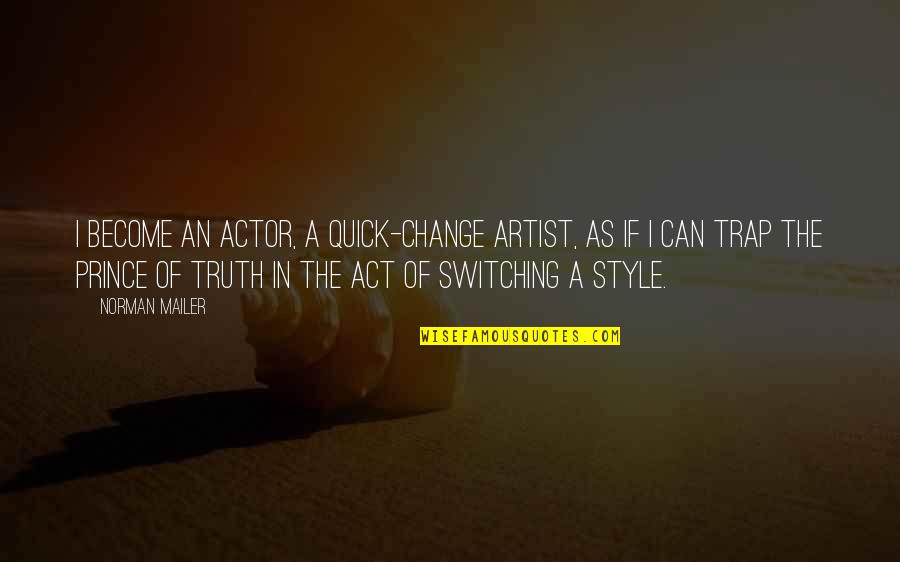 I become an actor, a quick-change artist, as if I can trap the Prince of Truth in the act of switching a style. —
Norman Mailer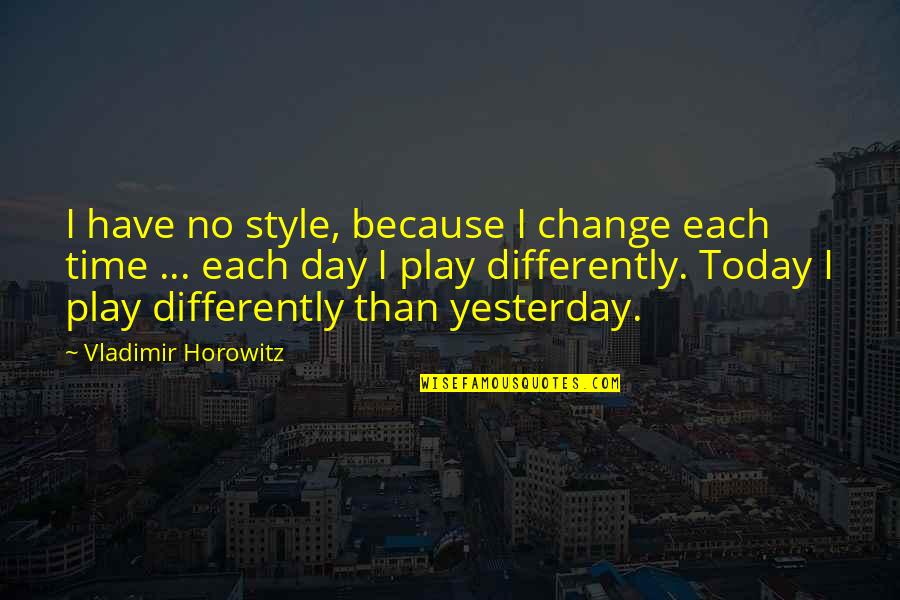 I have no style, because I change each time ... each day I play differently. Today I play differently than yesterday. —
Vladimir Horowitz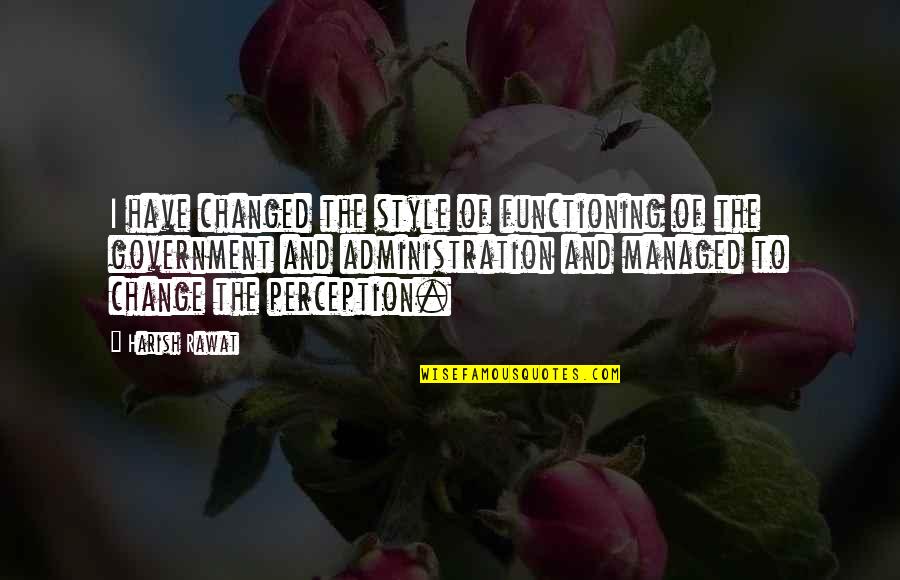 I have changed the style of functioning of the government and administration and managed to change the perception. —
Harish Rawat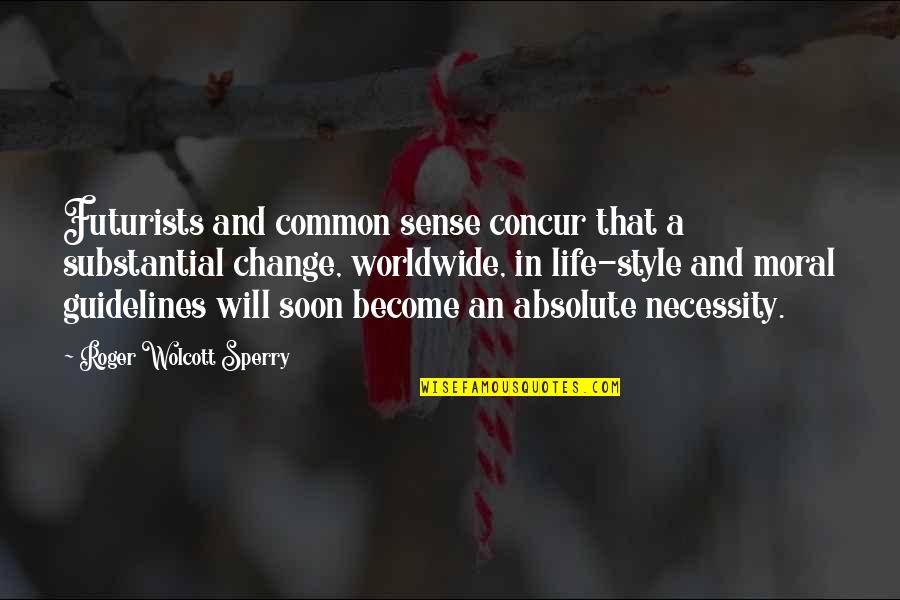 Futurists and common sense concur that a substantial change, worldwide, in life-style and moral guidelines will soon become an absolute necessity. —
Roger Wolcott Sperry
You don't change your style by changing your bag. You change it with your clothes. —
Stefano Gabbana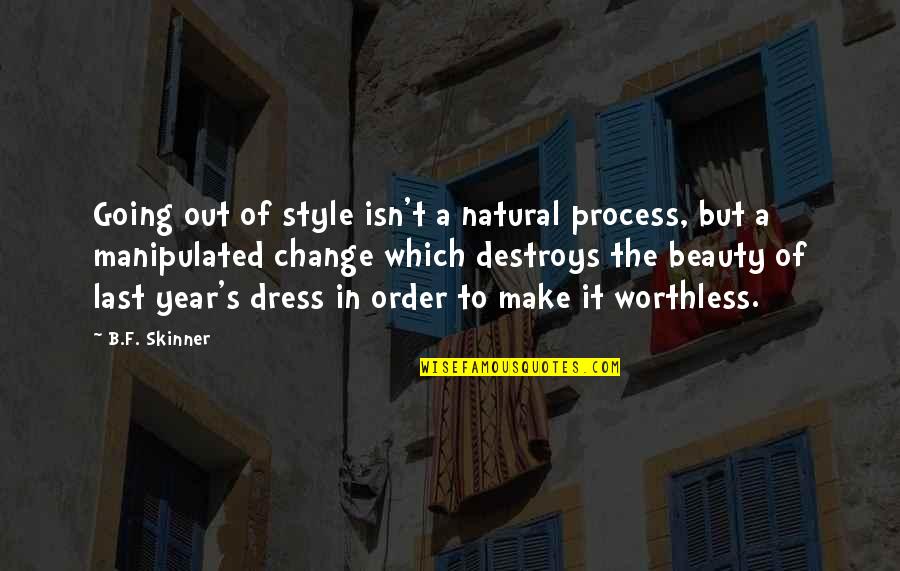 Going out of style isn't a natural process, but a manipulated change which destroys the beauty of last year's dress in order to make it worthless. —
B.F. Skinner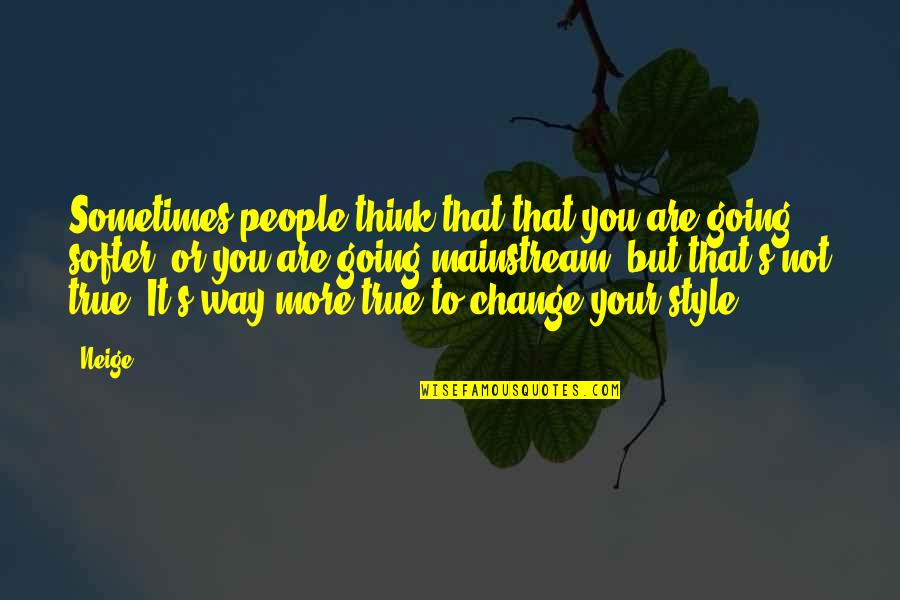 Sometimes people think that that you are going softer, or you are going mainstream, but that's not true. It's way more true to change your style. —
Neige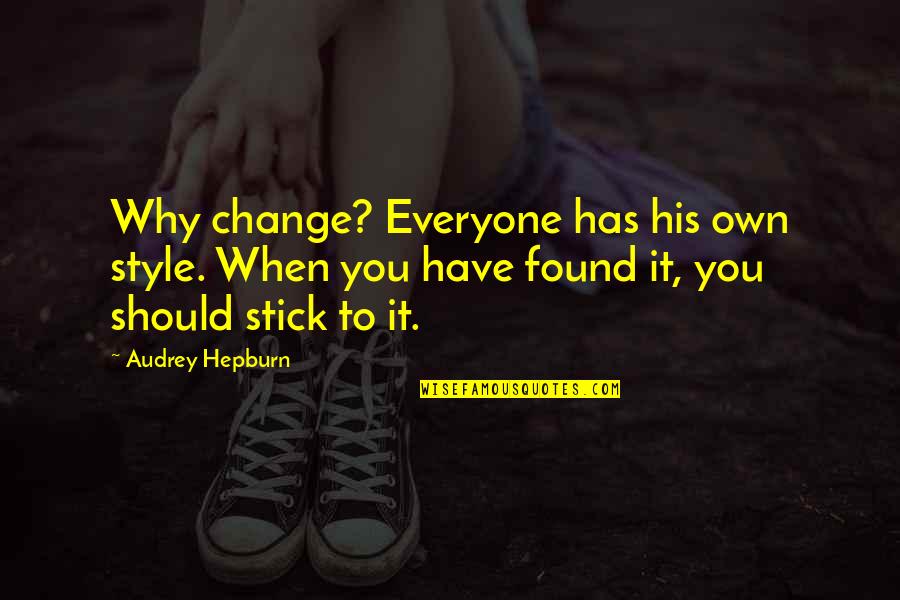 Why change? Everyone has his own style. When you have found it, you should stick to it. —
Audrey Hepburn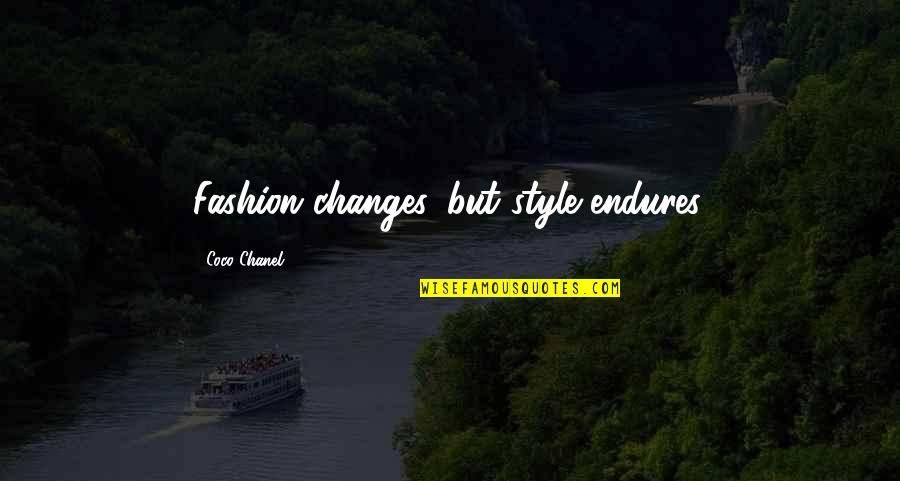 Fashion changes, but style endures. —
Coco Chanel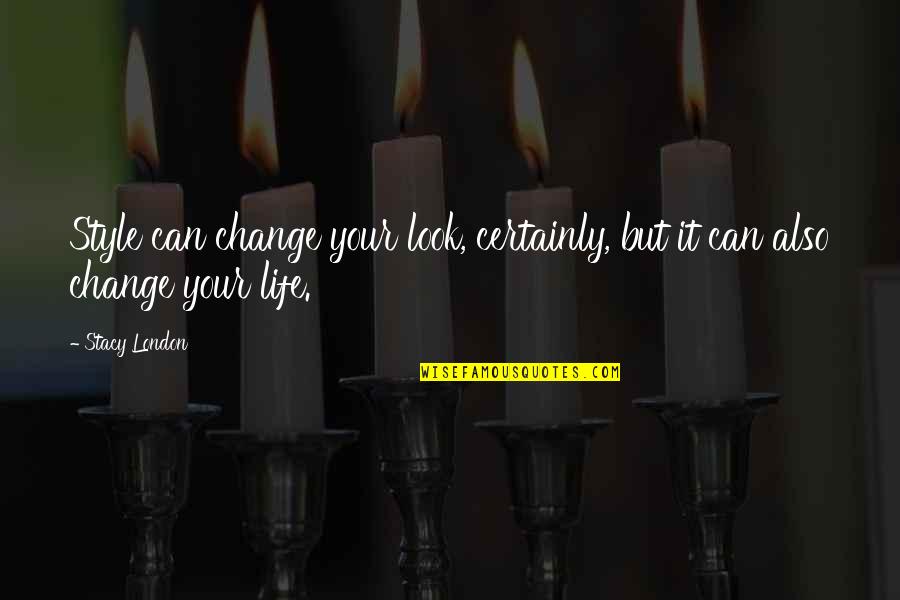 Style can change your look, certainly, but it can also change your life. —
Stacy London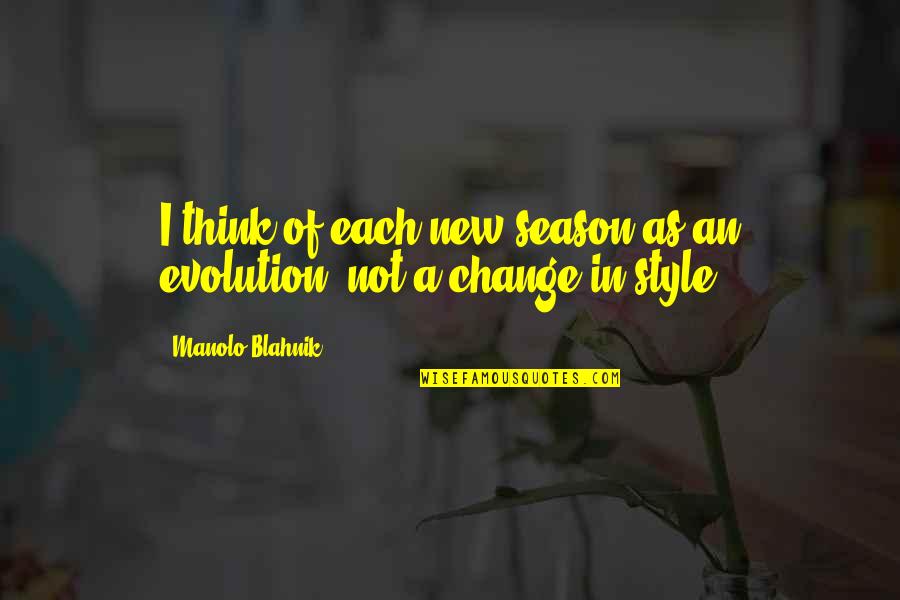 I think of each new season as an evolution, not a change in style. —
Manolo Blahnik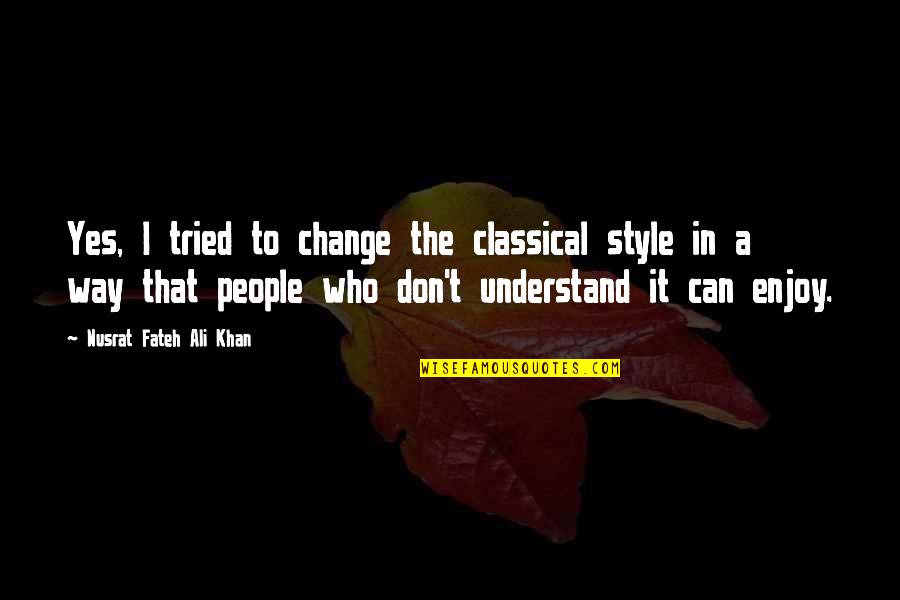 Yes, I tried to change the classical style in a way that people who don't understand it can enjoy. —
Nusrat Fateh Ali Khan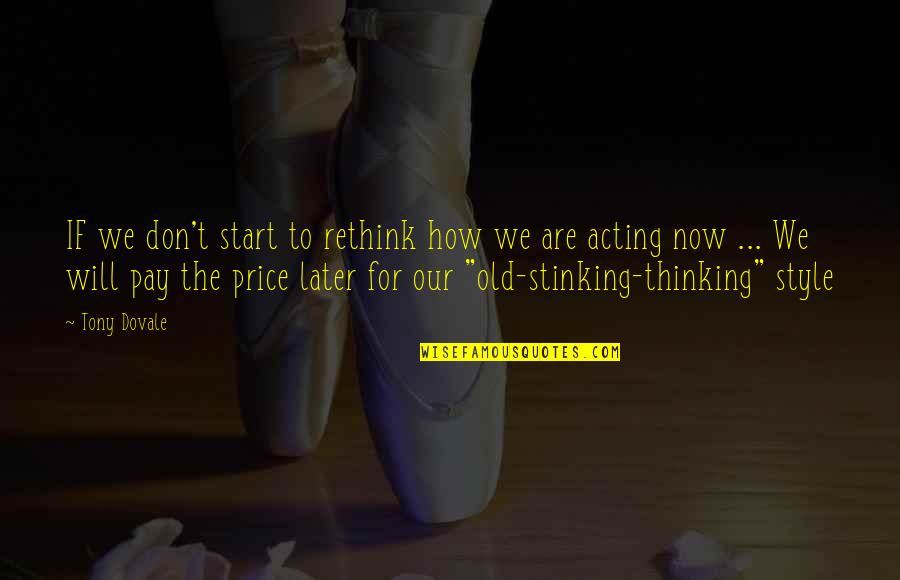 IF we don't start to rethink how we are acting now ... We will pay the price later for our "old-stinking-thinking" style —
Tony Dovale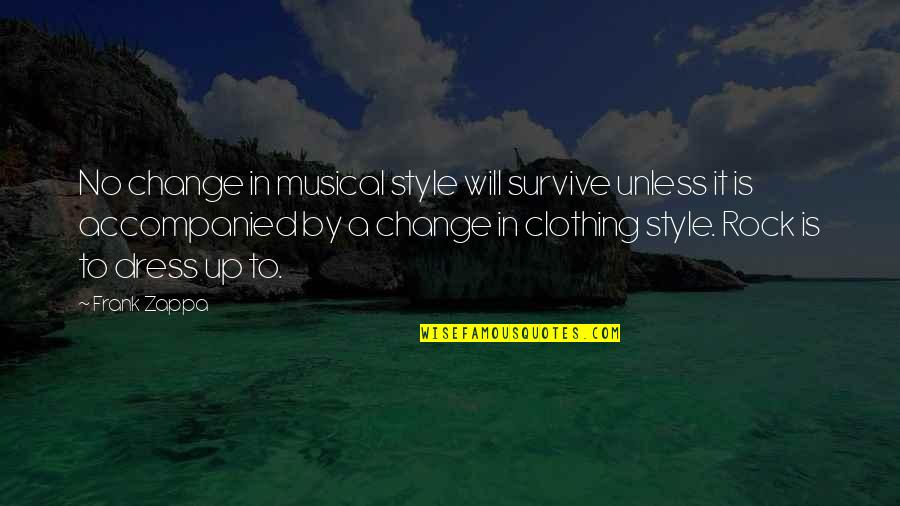 No change in musical style will survive unless it is accompanied by a change in clothing style. Rock is to dress up to. —
Frank Zappa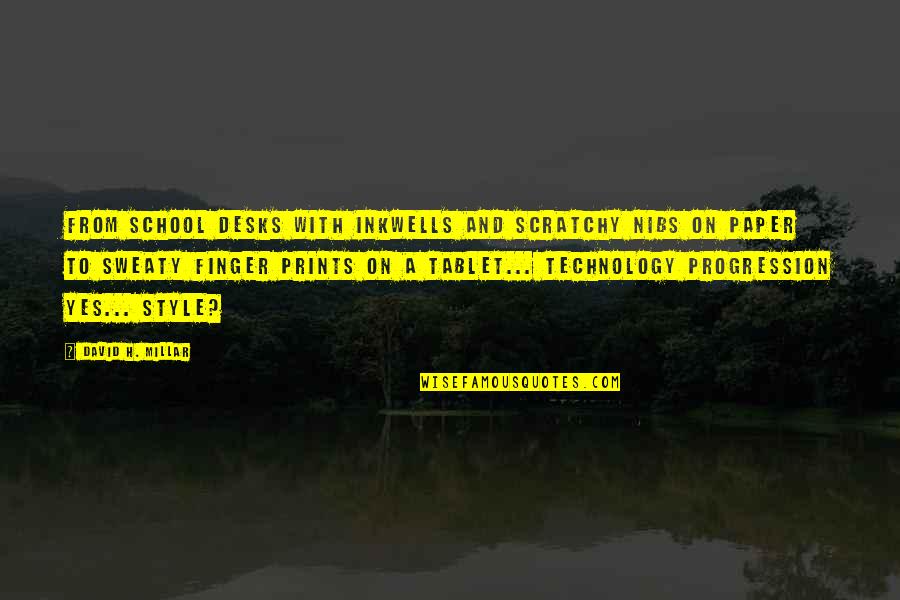 From school desks with inkwells and scratchy nibs on paper to sweaty finger prints on a tablet... technology progression yes... style? —
David H. Millar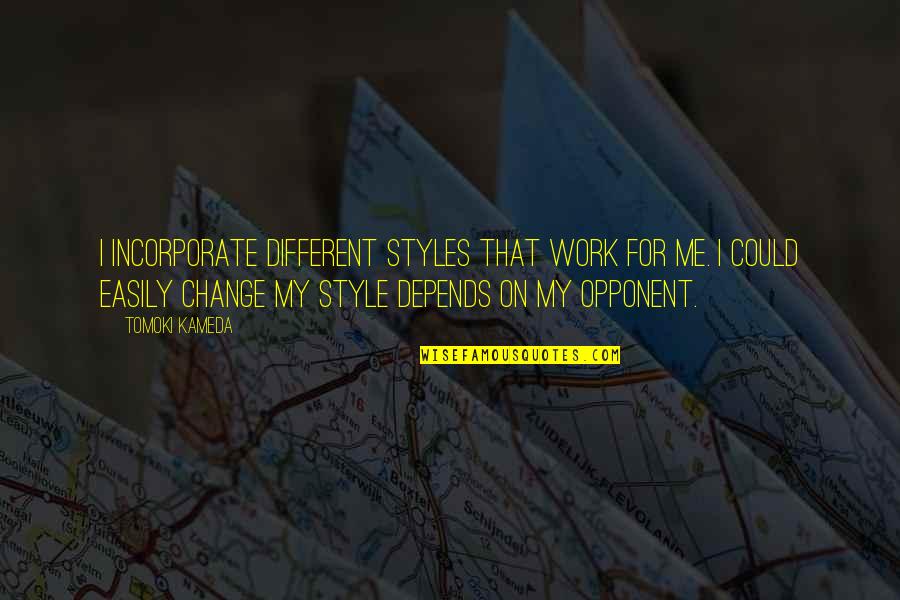 I incorporate different styles that work for me. I could easily
change my style
depends on my opponent. —
Tomoki Kameda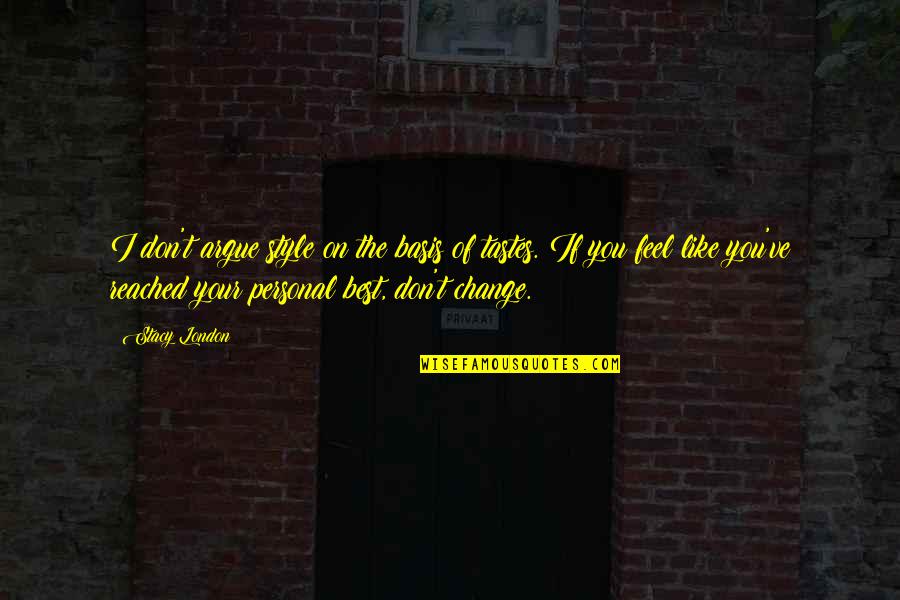 I don't argue style on the basis of tastes. If you feel like you've reached your personal best, don't change. —
Stacy London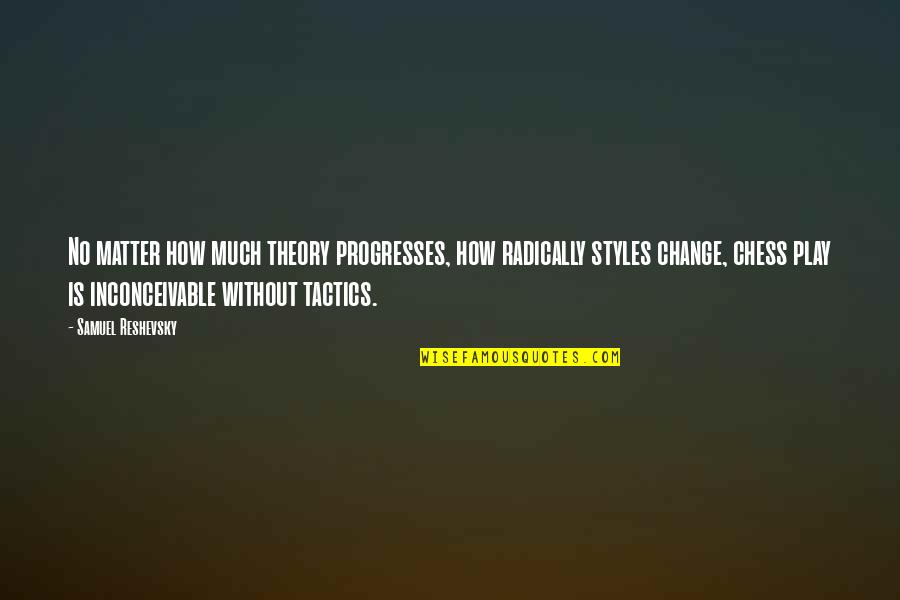 No matter how much theory progresses, how radically styles change, chess play is inconceivable without tactics. —
Samuel Reshevsky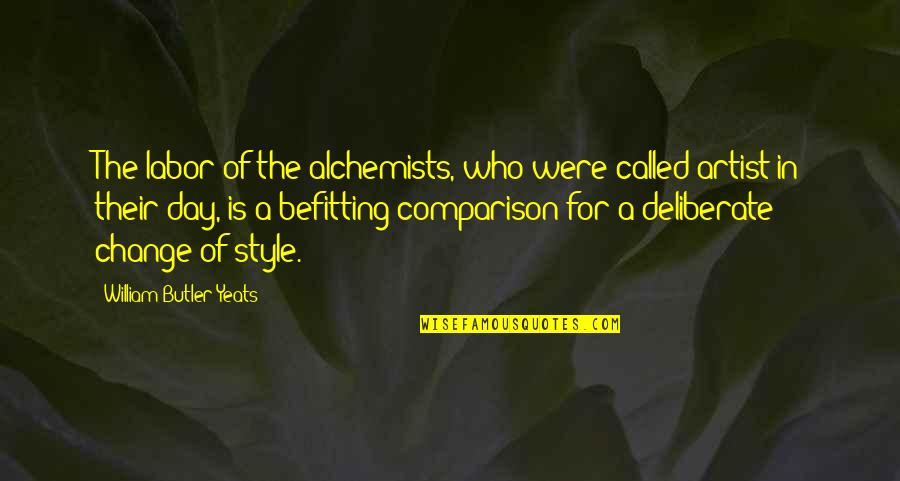 The labor of the alchemists, who were called artist in their day, is a befitting comparison for a deliberate change of style. —
William Butler Yeats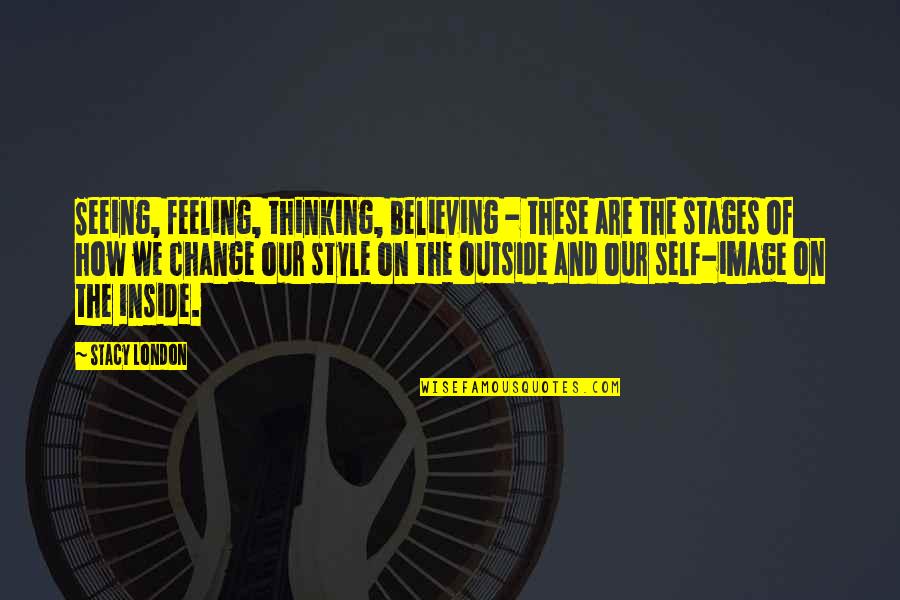 Seeing, feeling, thinking, believing - these are the stages of how we change our style on the outside and our self-image on the inside. —
Stacy London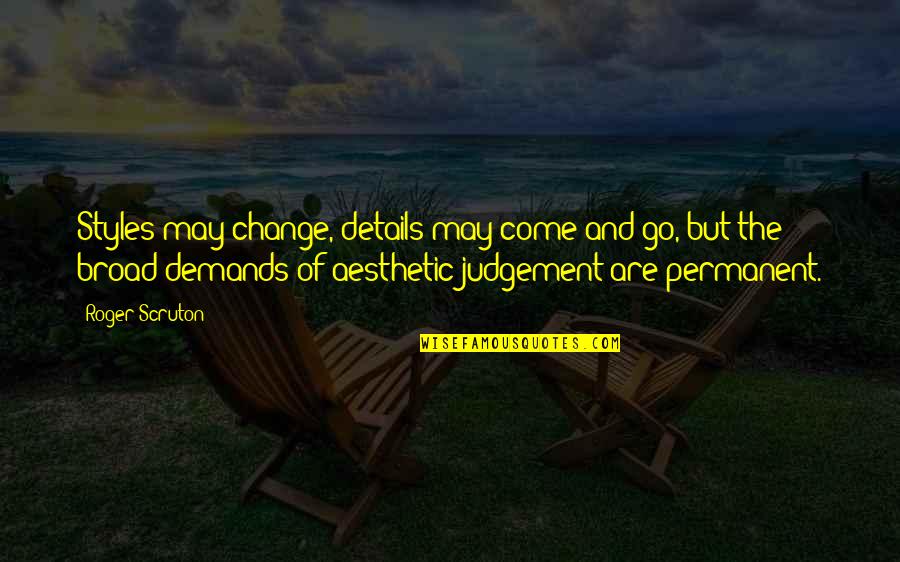 Styles may change, details may come and go, but the broad demands of aesthetic judgement are permanent. —
Roger Scruton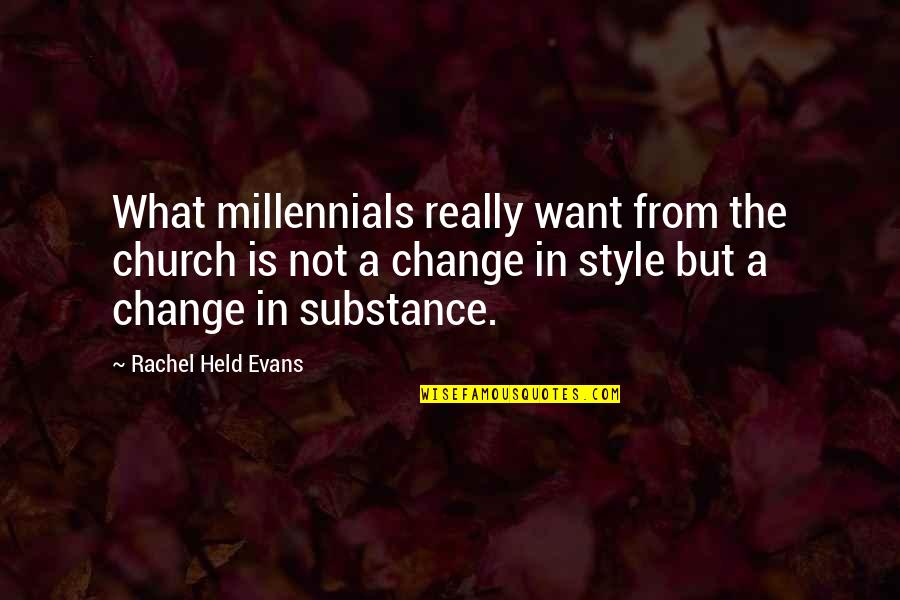 What millennials really want from the church is not a change in style but a change in substance. —
Rachel Held Evans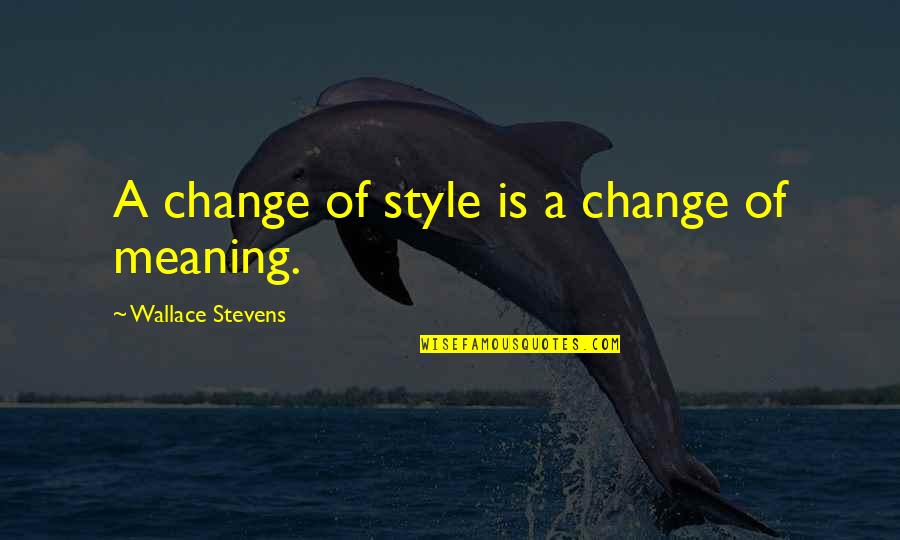 A change of style is a change of meaning. —
Wallace Stevens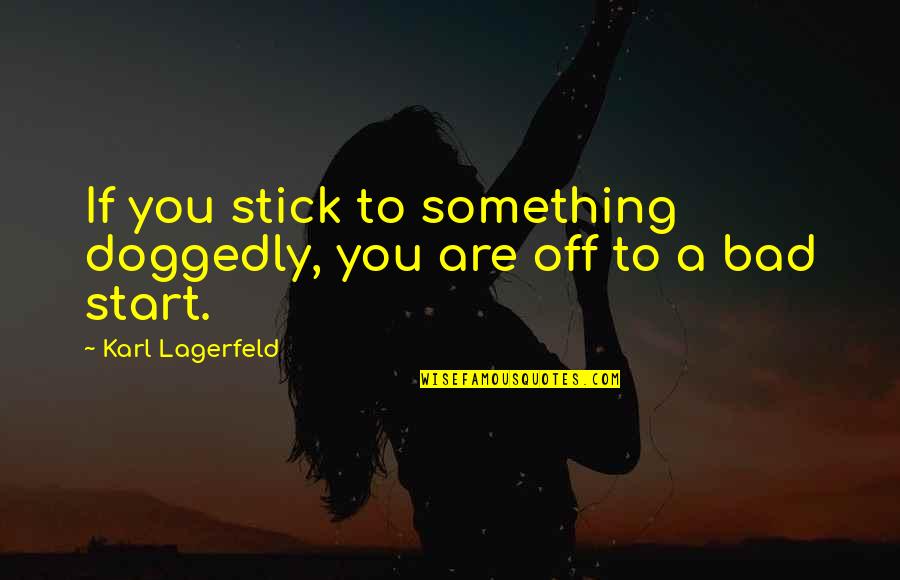 If you stick to something doggedly, you are off to a bad start. —
Karl Lagerfeld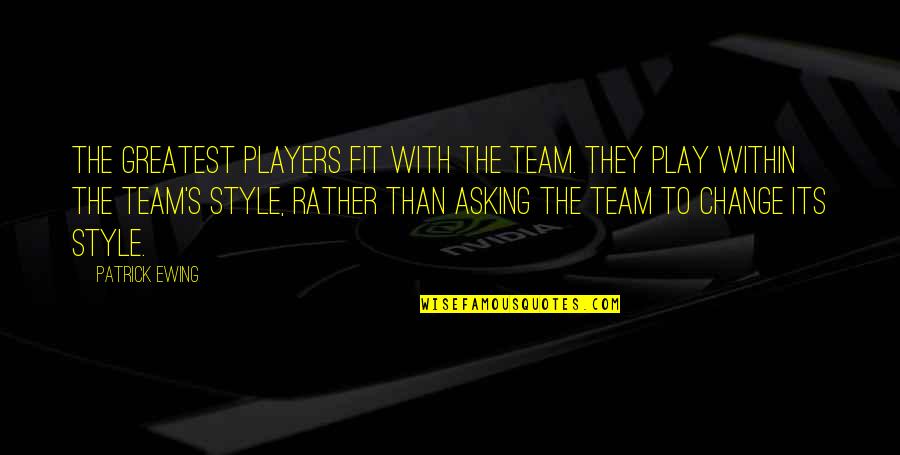 The greatest players fit with the team. They play within the team's style, rather than asking the team to change its style. —
Patrick Ewing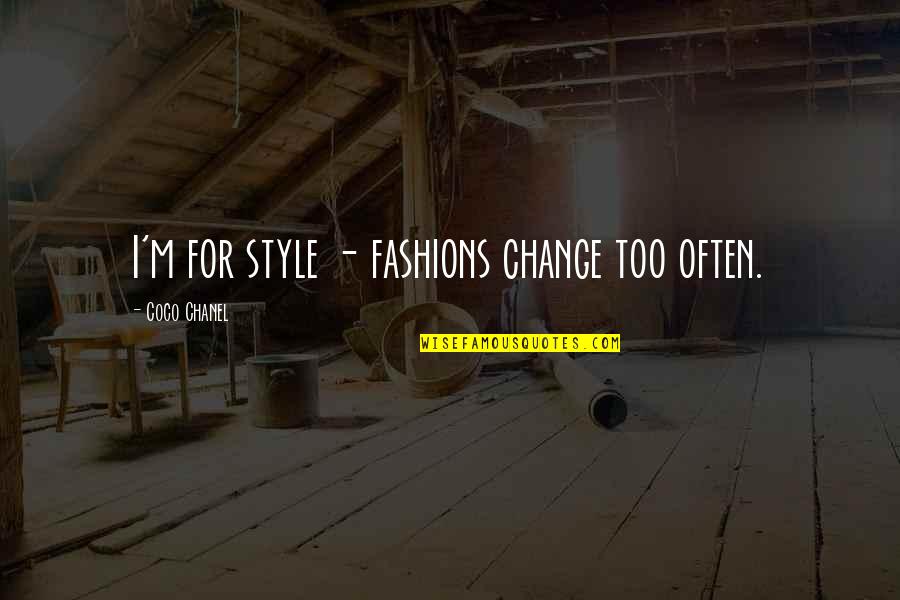 I'm for style - fashions change too often. —
Coco Chanel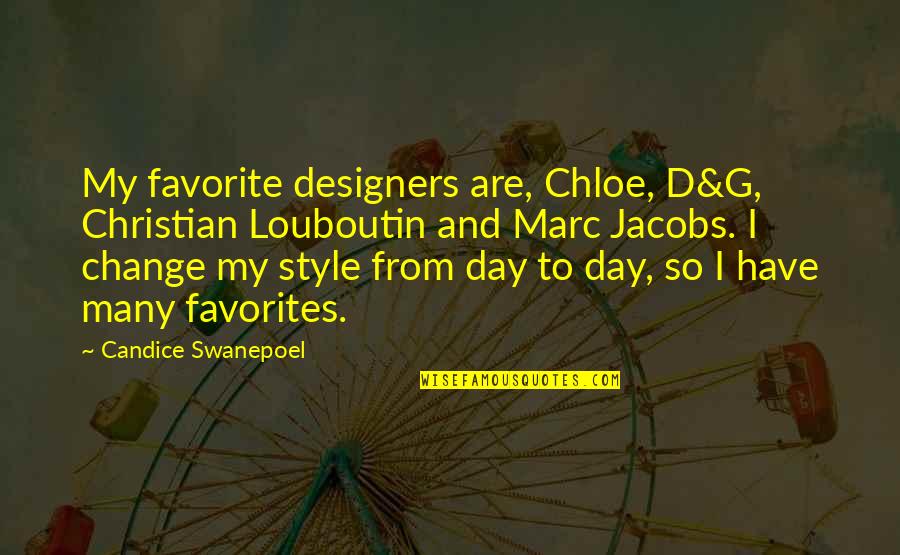 My favorite designers are, Chloe, D&G, Christian Louboutin and Marc Jacobs. I
change my style
from day to day, so I have many favorites. —
Candice Swanepoel