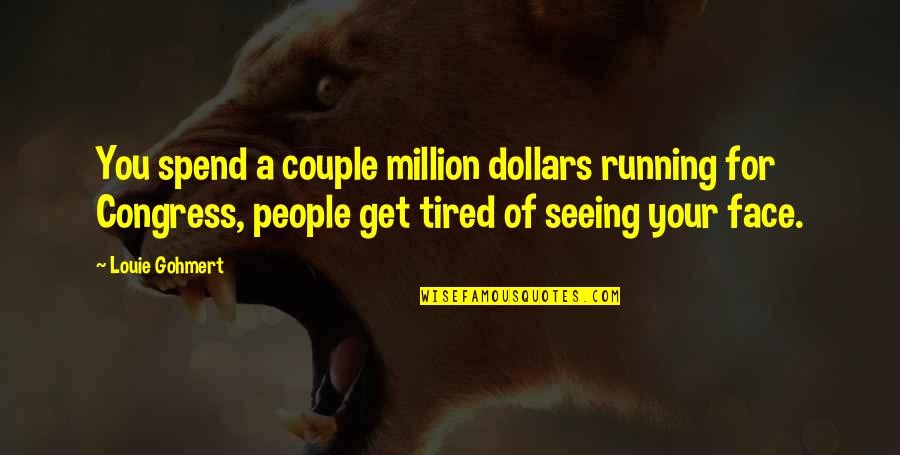 You spend a couple million dollars running for Congress, people get tired of seeing your face.
—
Louie Gohmert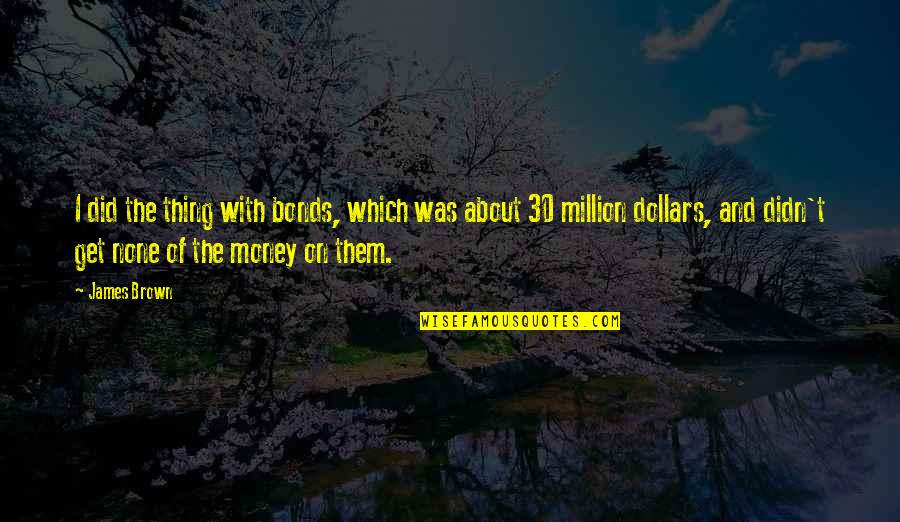 I did the thing with bonds, which was about 30 million dollars, and didn't get none of the money on them.
—
James Brown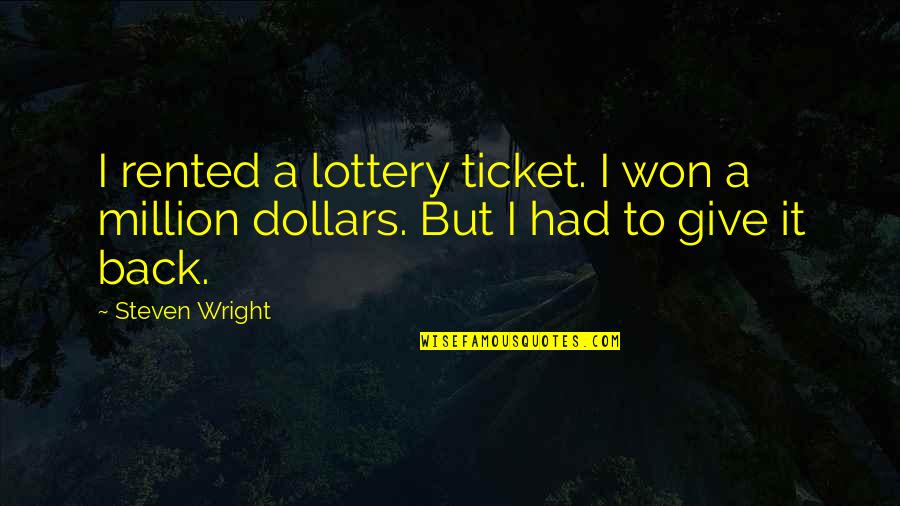 I rented a lottery ticket. I won a million dollars. But I had to give it back.
—
Steven Wright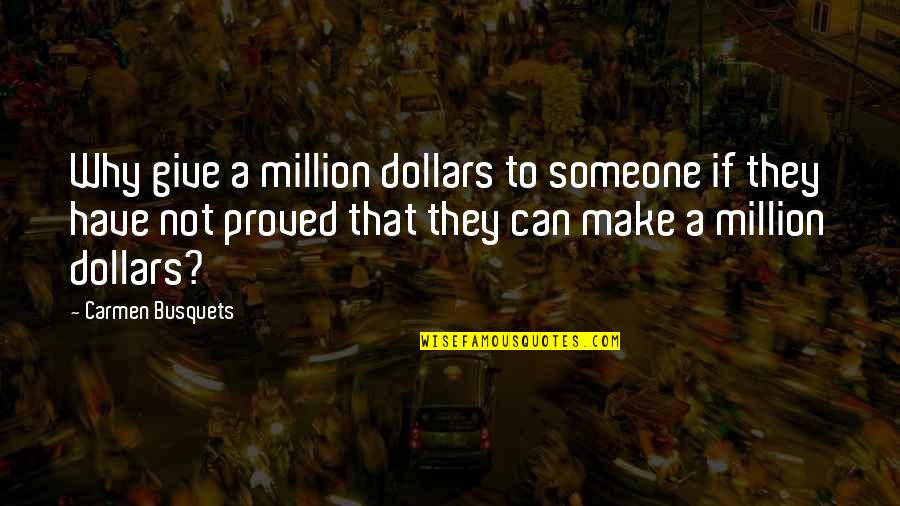 Why give a million dollars to someone if they have not proved that they can make a million dollars?
—
Carmen Busquets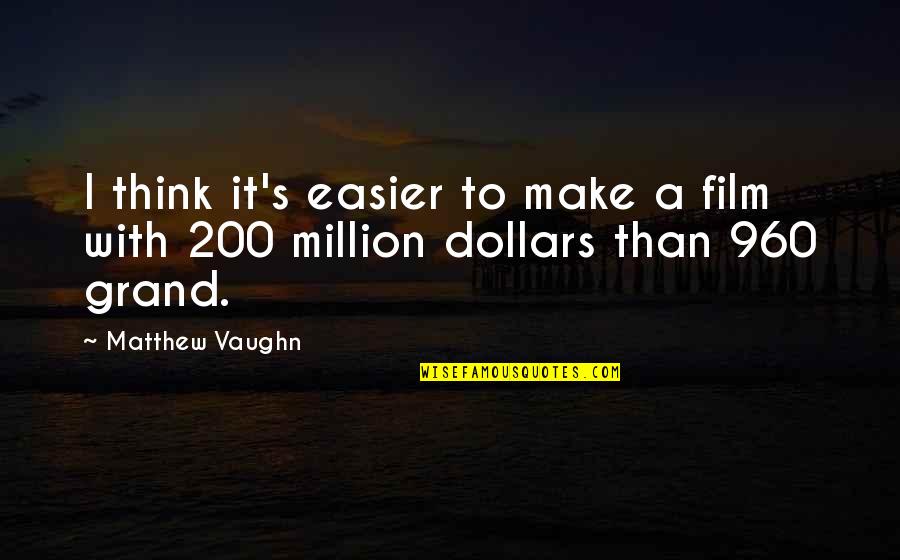 I think it's easier to make a film with 200 million dollars than 960 grand.
—
Matthew Vaughn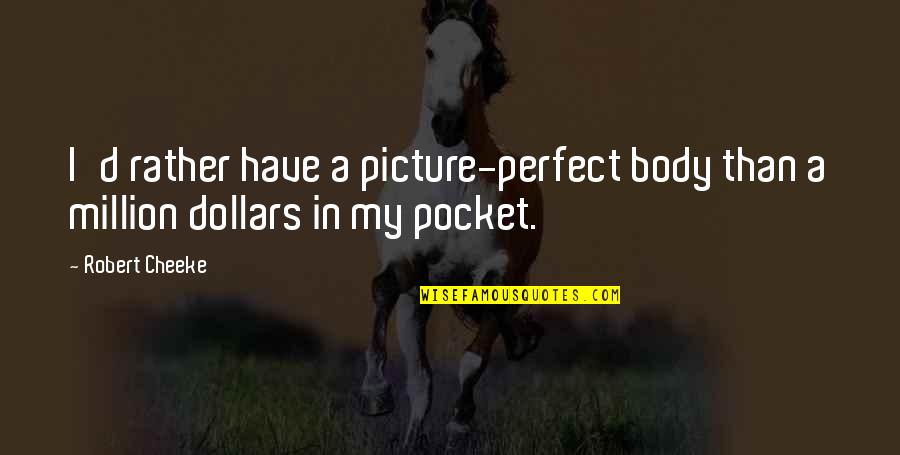 I'd rather have a picture-perfect body than a million dollars in my pocket.
—
Robert Cheeke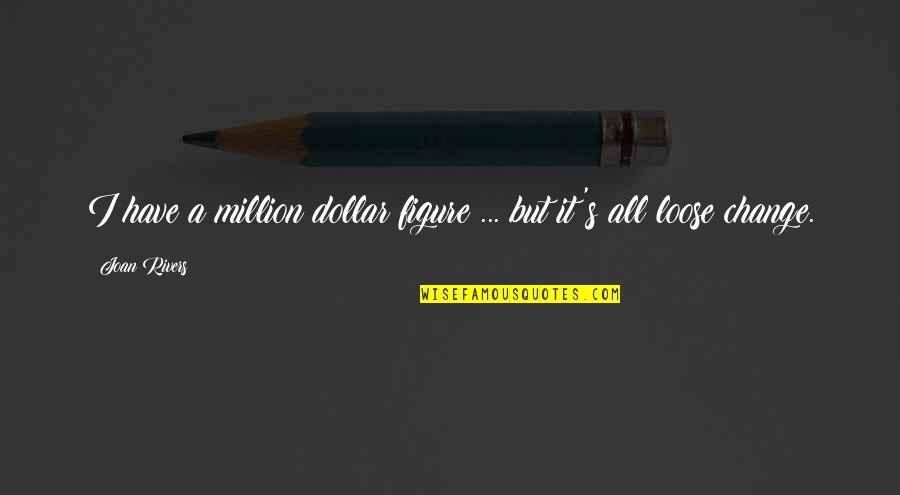 I have a million dollar figure ... but it's all loose change.
—
Joan Rivers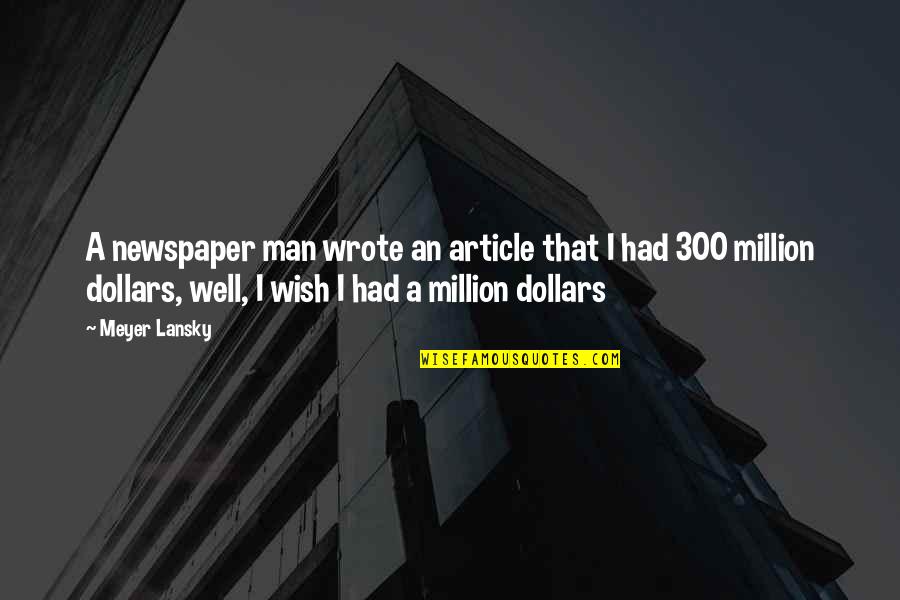 A newspaper man wrote an article that I had 300 million dollars, well, I wish I had a million dollars —
Meyer Lansky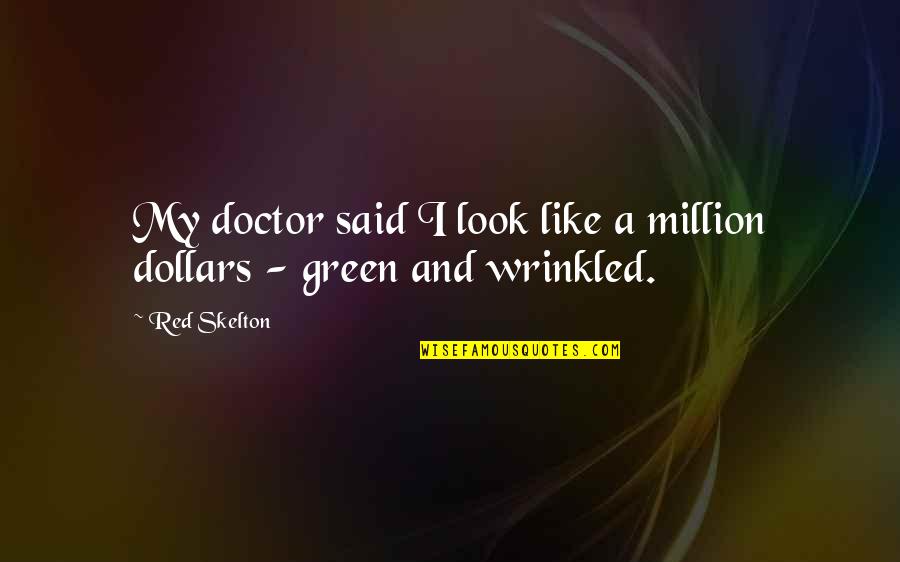 My doctor said I look like a million dollars - green and wrinkled. —
Red Skelton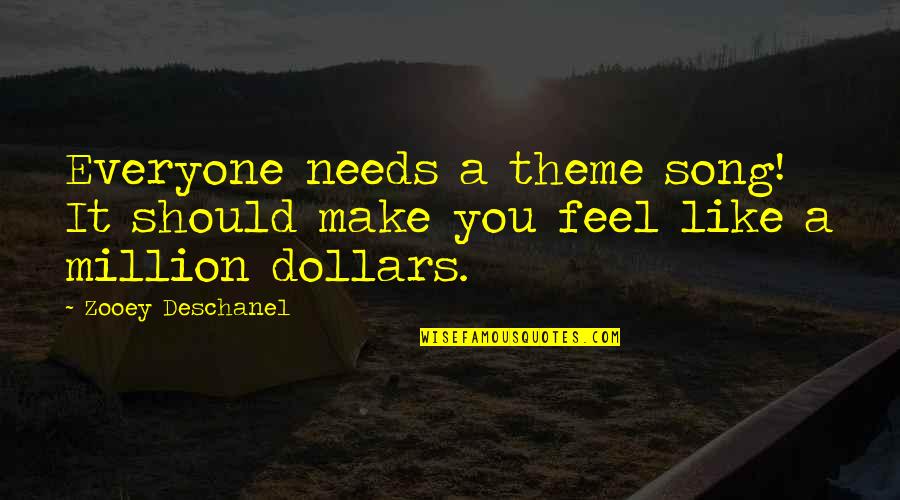 Everyone needs a theme song! It should make you feel like a million dollars. —
Zooey Deschanel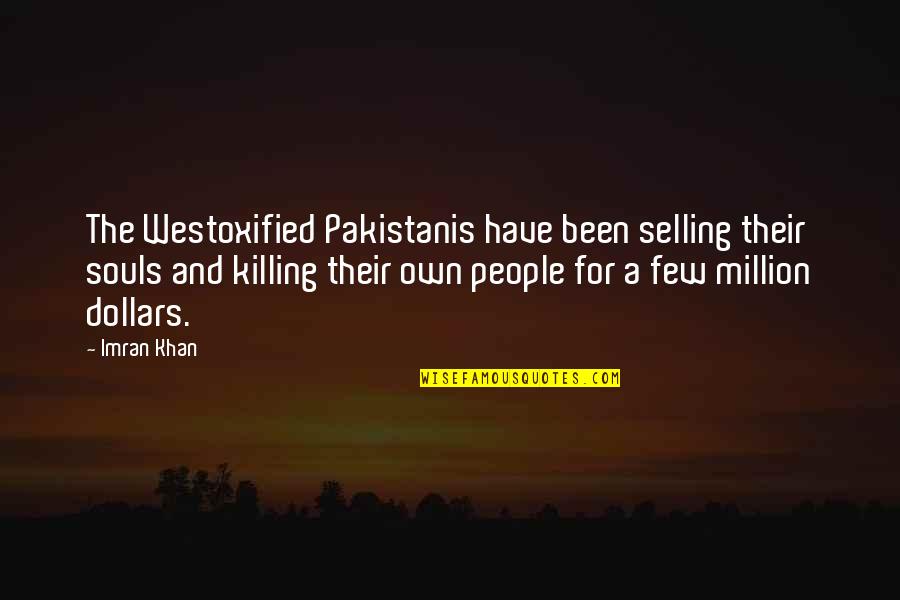 The Westoxified Pakistanis have been selling their souls and killing their own people for a few million dollars. —
Imran Khan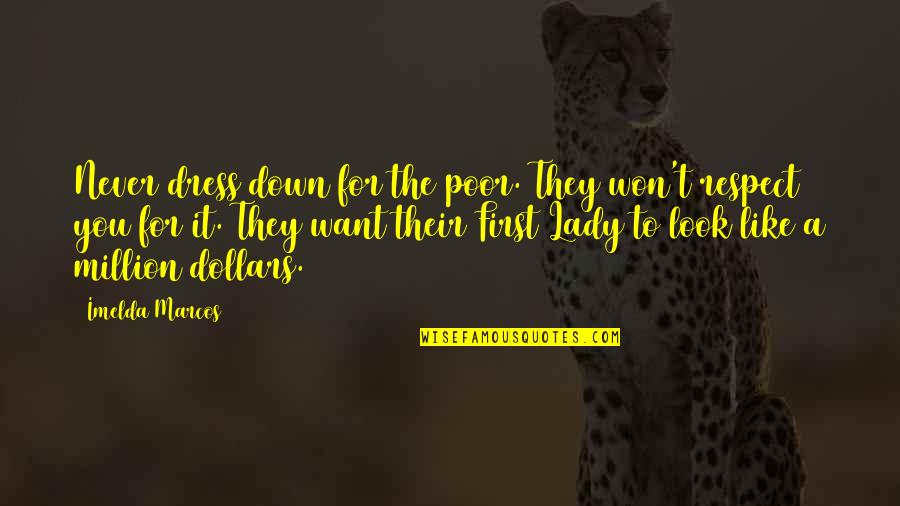 Never dress down for the poor. They won't respect you for it. They want their First Lady to look like a million dollars. —
Imelda Marcos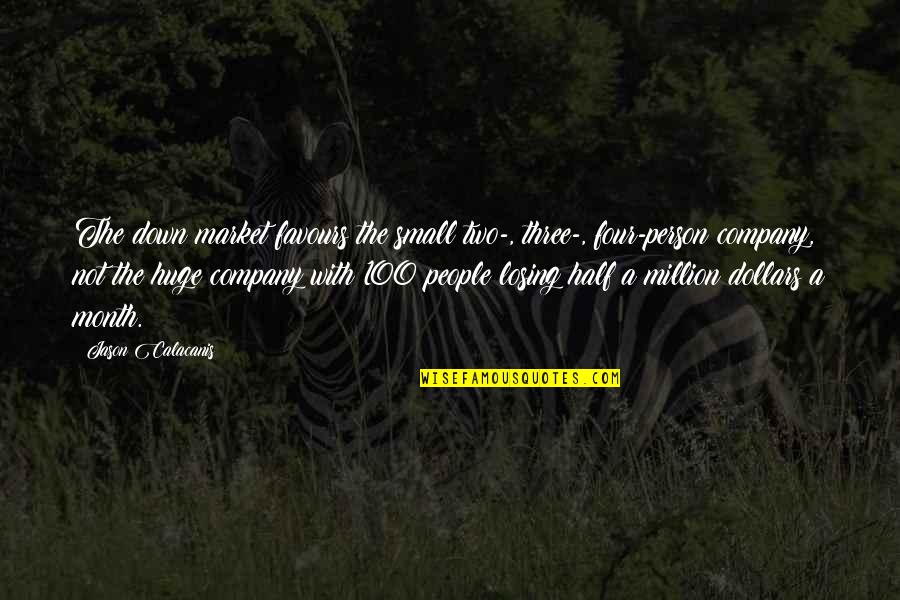 The down market favours the small two-, three-, four-person company, not the huge company with 100 people losing half a million dollars a month. —
Jason Calacanis
99.9% of plumbers make less than a quarter million dollars a year, and I'm going to give Joe a break whether he wants it or not. —
Barack Obama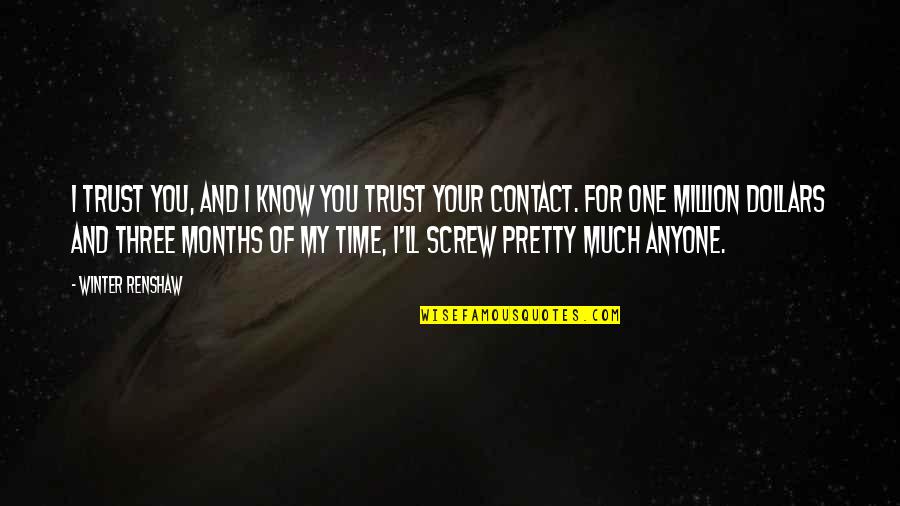 I trust you, and I know you trust your contact. For one million dollars and three months of my time, I'll screw pretty much anyone. —
Winter Renshaw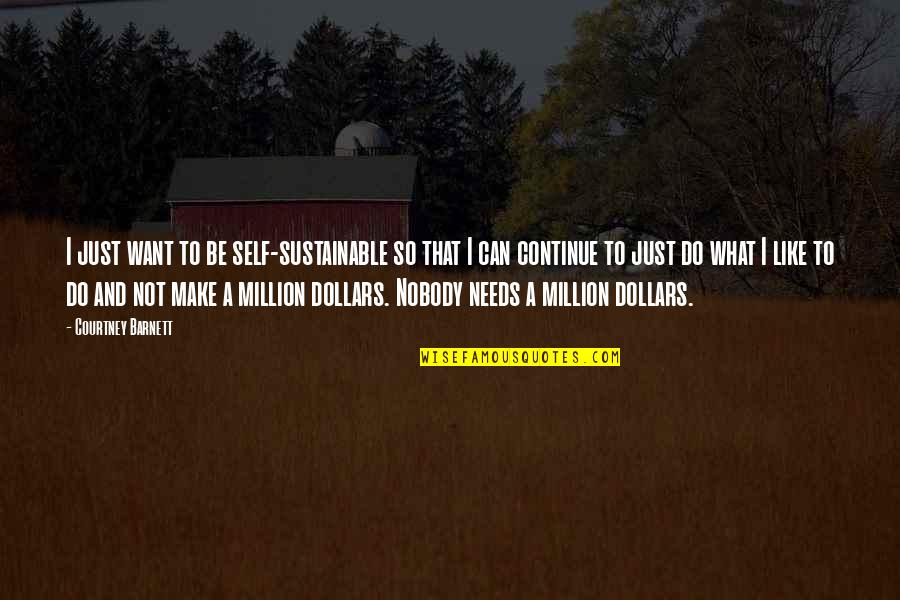 I just want to be self-sustainable so that I can continue to just do what I like to do and not make a million dollars. Nobody needs a million dollars. —
Courtney Barnett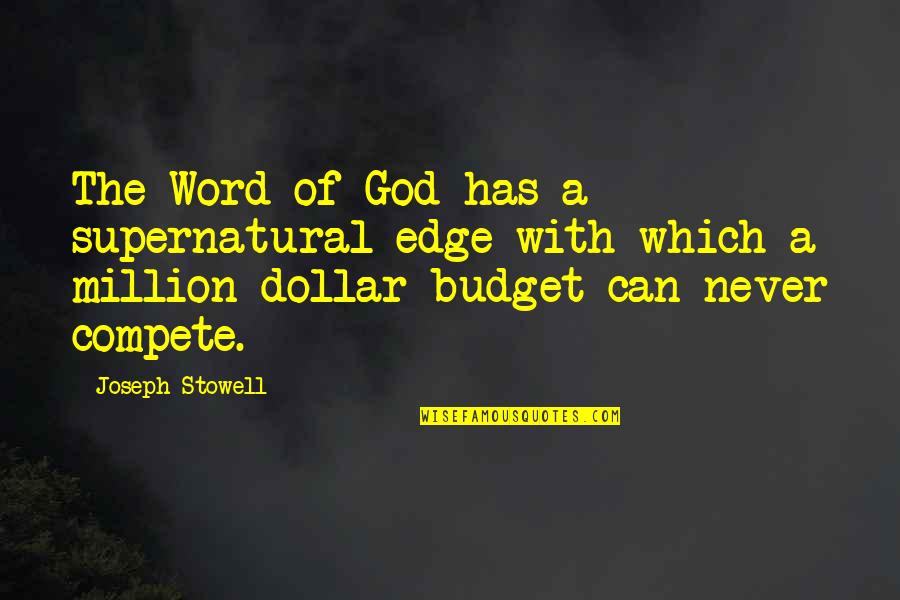 The Word of God has a supernatural edge with which a million-dollar budget can never compete. —
Joseph Stowell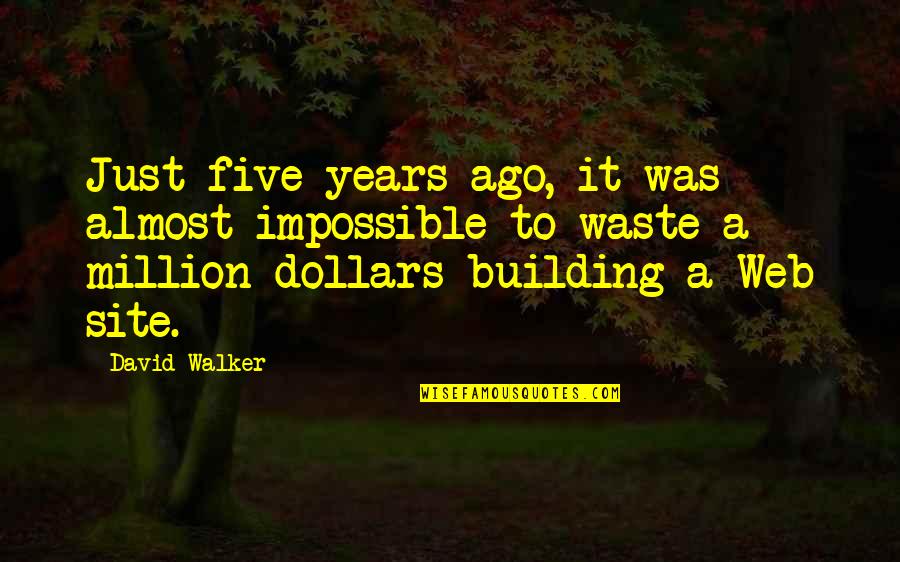 Just five years ago, it was almost impossible to waste a million dollars building a Web site. —
David Walker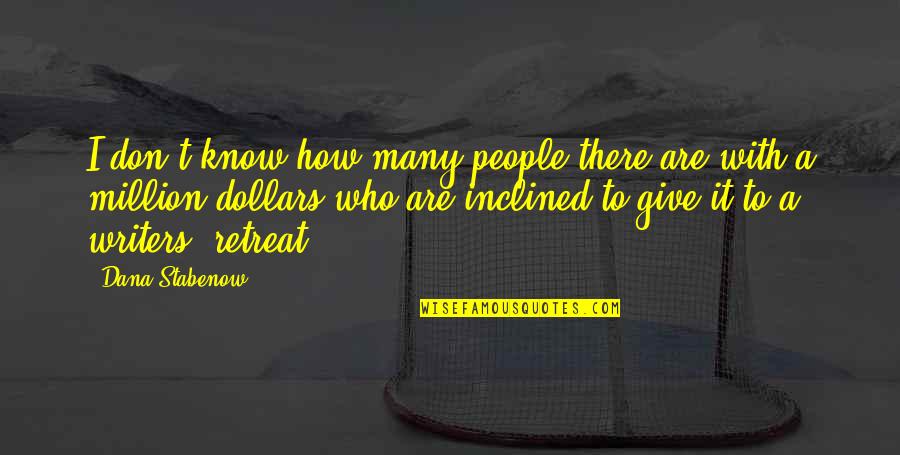 I don't know how many people there are with a million dollars who are inclined to give it to a writers' retreat. —
Dana Stabenow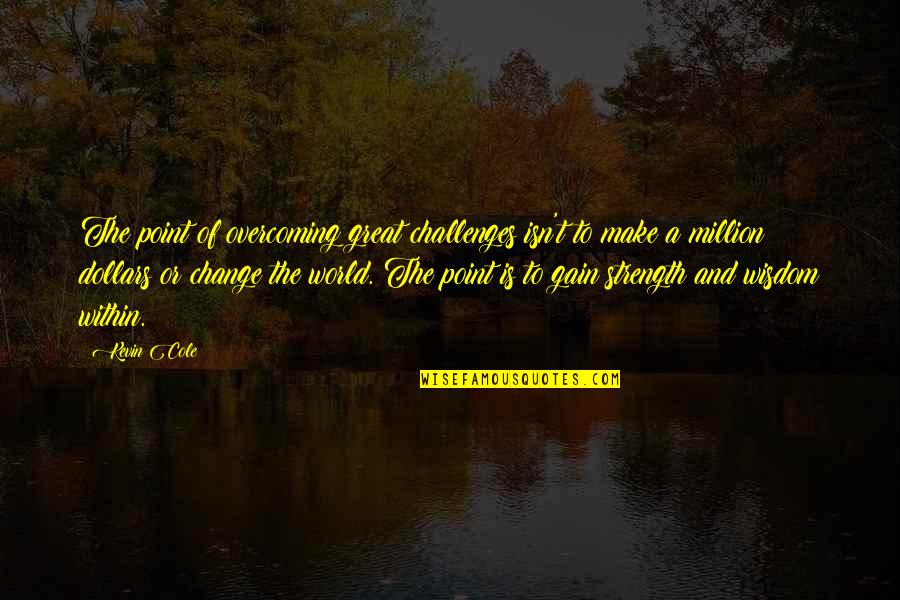 The point of overcoming great challenges isn't to make a million dollars or change the world. The point is to gain strength and wisdom within. —
Kevin Cole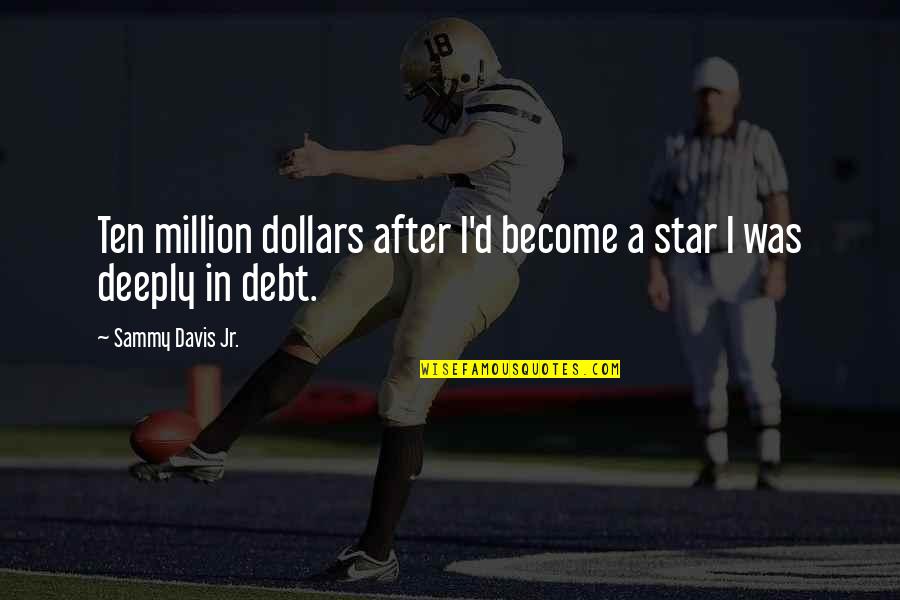 Ten million dollars after I'd become a star I was deeply in debt. —
Sammy Davis Jr.
I'll illustrate the cover of your book for a million dollars. Wait, just let me find my crayons. —
Ederyn Khushrenada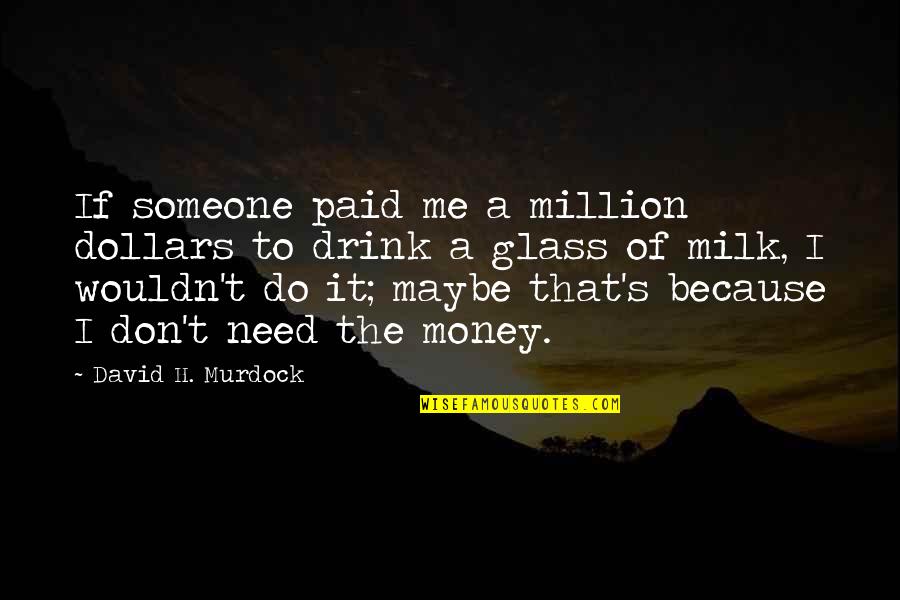 If someone paid me a million dollars to drink a glass of milk, I wouldn't do it; maybe that's because I don't need the money. —
David H. Murdock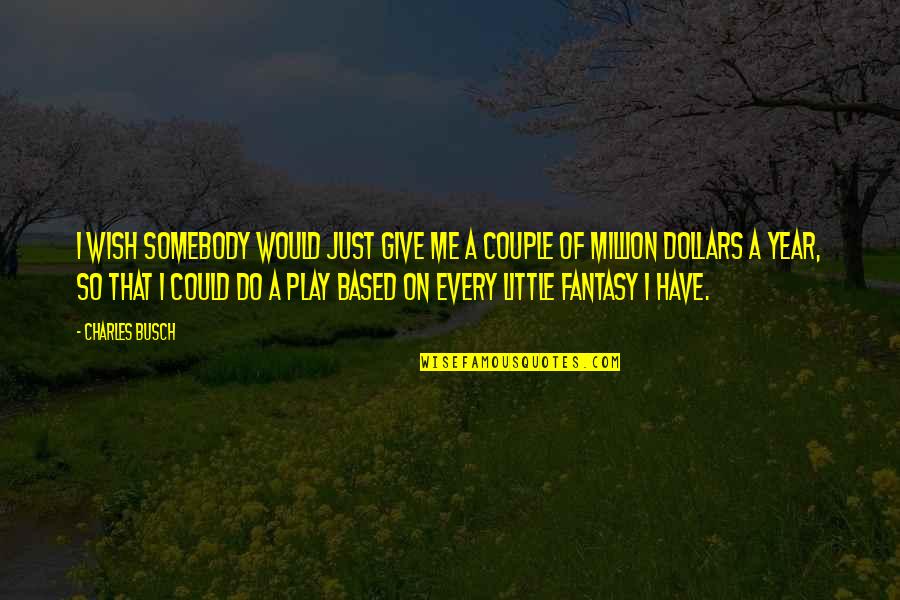 I wish somebody would just give me a couple of million dollars a year, so that I could do a play based on every little fantasy I have. —
Charles Busch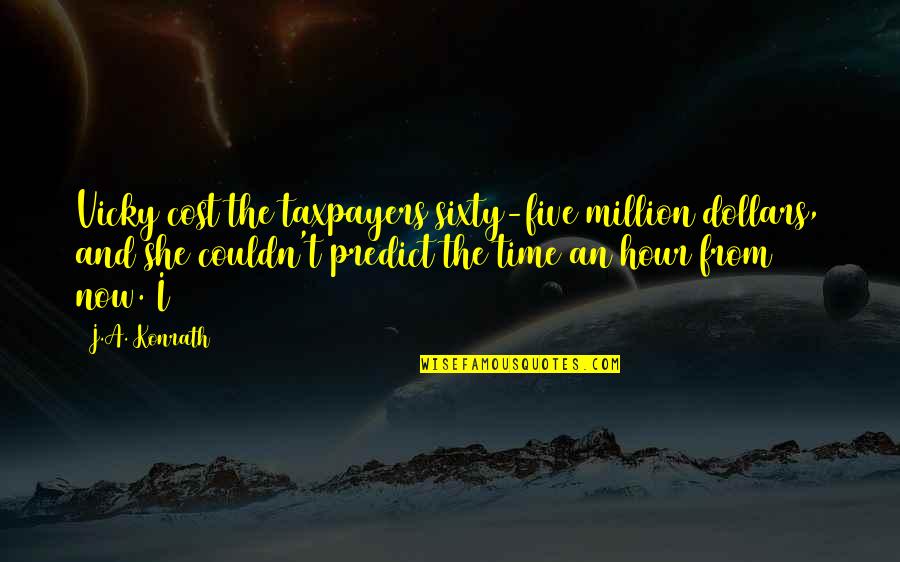 Vicky cost the taxpayers sixty-five million dollars, and she couldn't predict the time an hour from now. I —
J.A. Konrath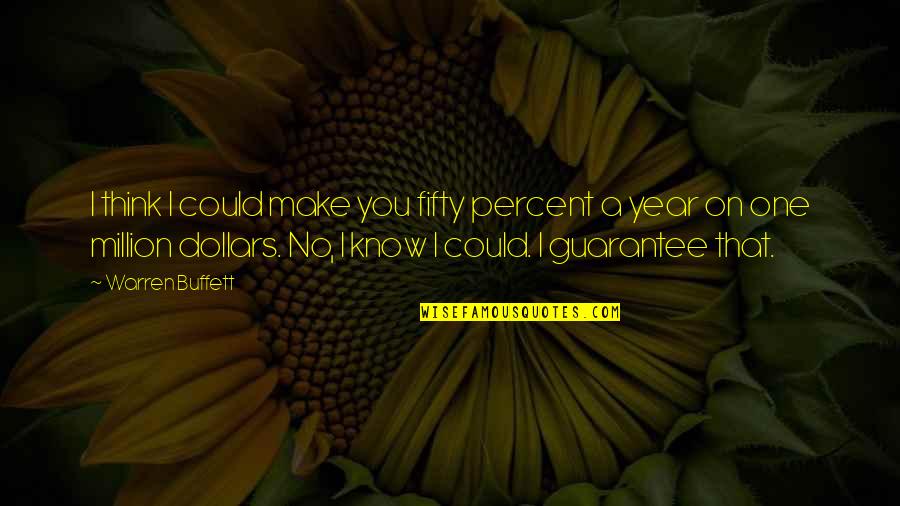 I think I could make you fifty percent a year on one million dollars. No, I know I could. I guarantee that. —
Warren Buffett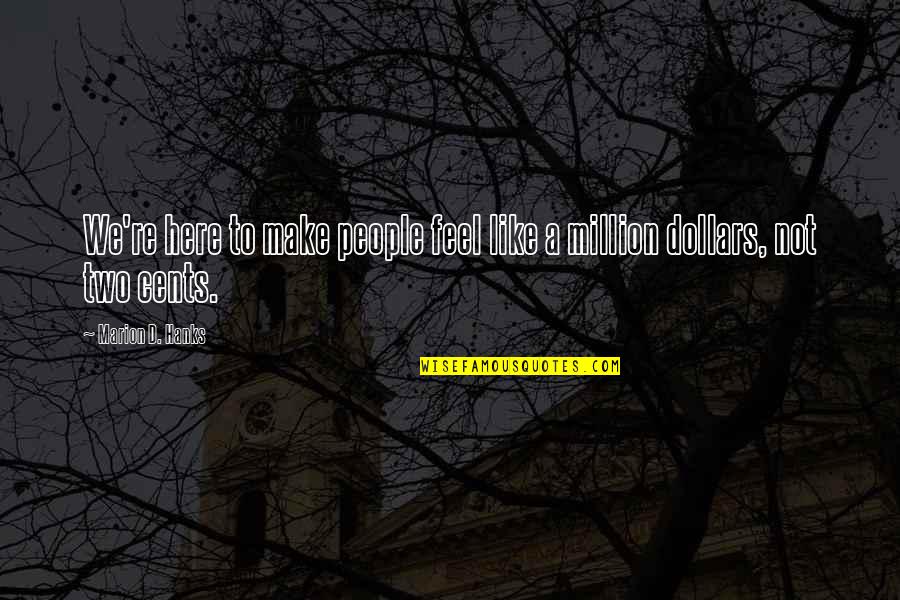 We're here to make people feel like a million dollars, not two cents. —
Marion D. Hanks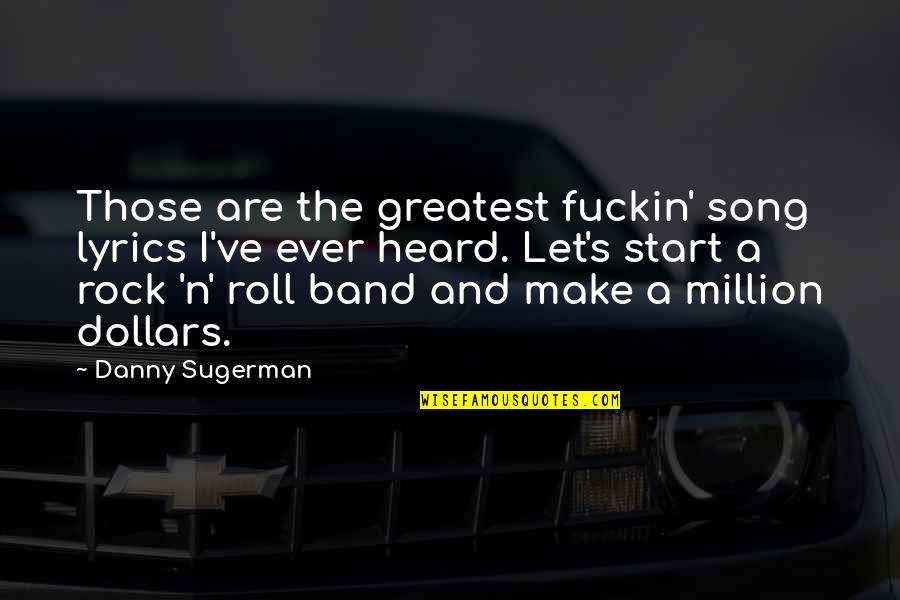 Those are the greatest fuckin' song lyrics I've ever heard. Let's start a rock 'n' roll band and make a million dollars. —
Danny Sugerman
The company accountant is shy and retiring. He's shy a quarter of a million dollars. That's why he's retiring. —
Milton Berle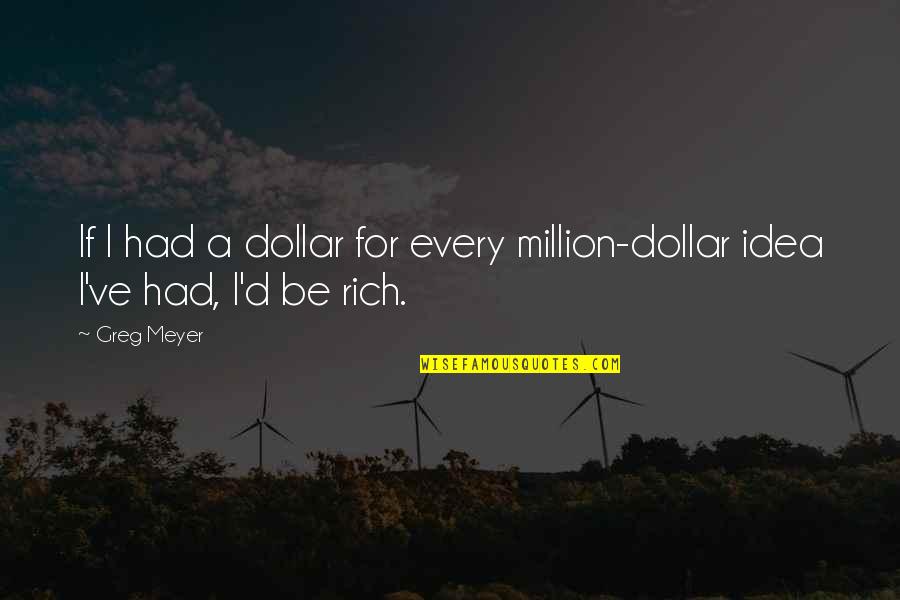 If I had a dollar for every million-dollar idea I've had, I'd be rich. —
Greg Meyer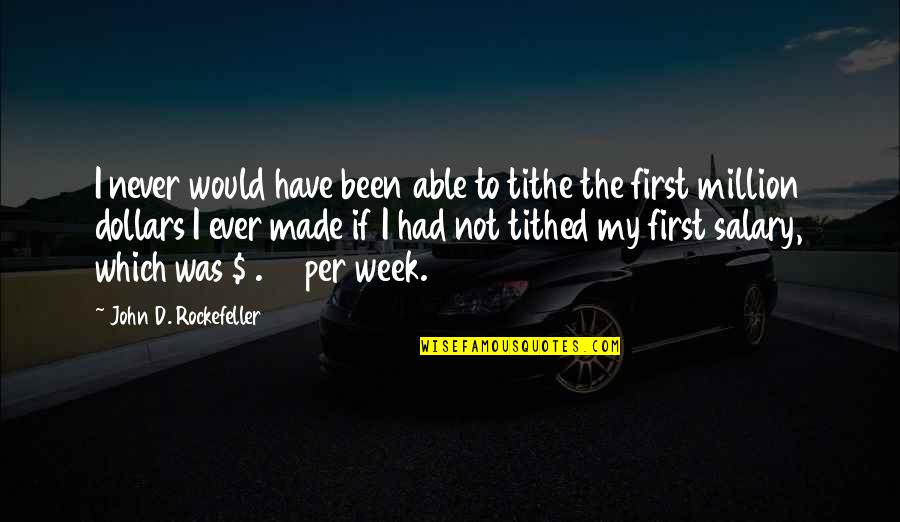 I never would have been able to tithe the first million dollars I ever made if I had not tithed my first salary, which was $1.50 per week. —
John D. Rockefeller