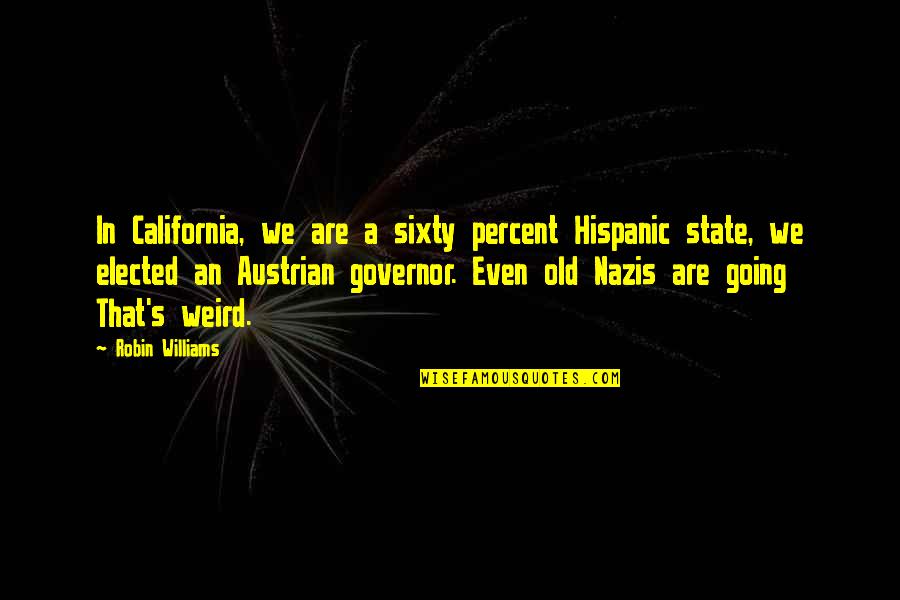 In California, we are a sixty percent Hispanic state, we elected an Austrian governor. Even old Nazis are going That's weird.
—
Robin Williams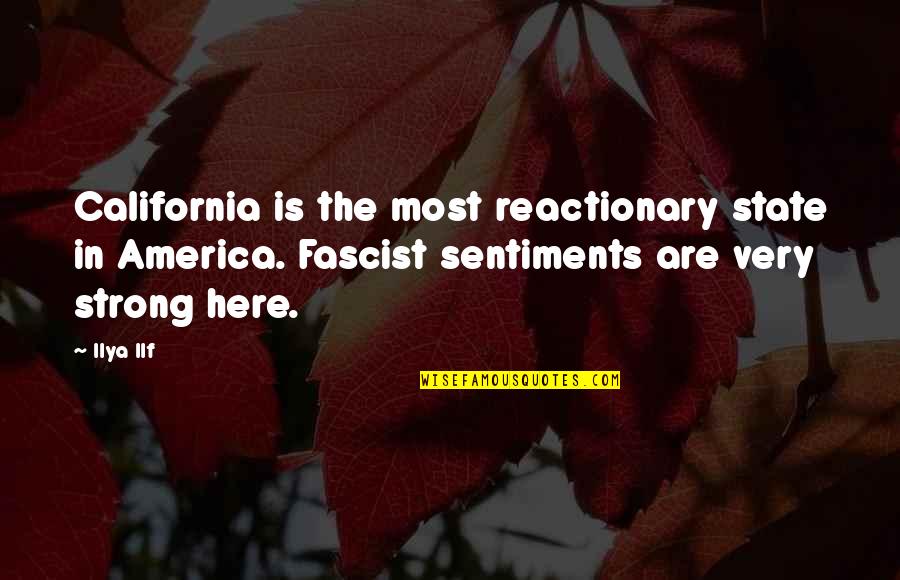 California is the most reactionary state in America. Fascist sentiments are very strong here.
—
Ilya Ilf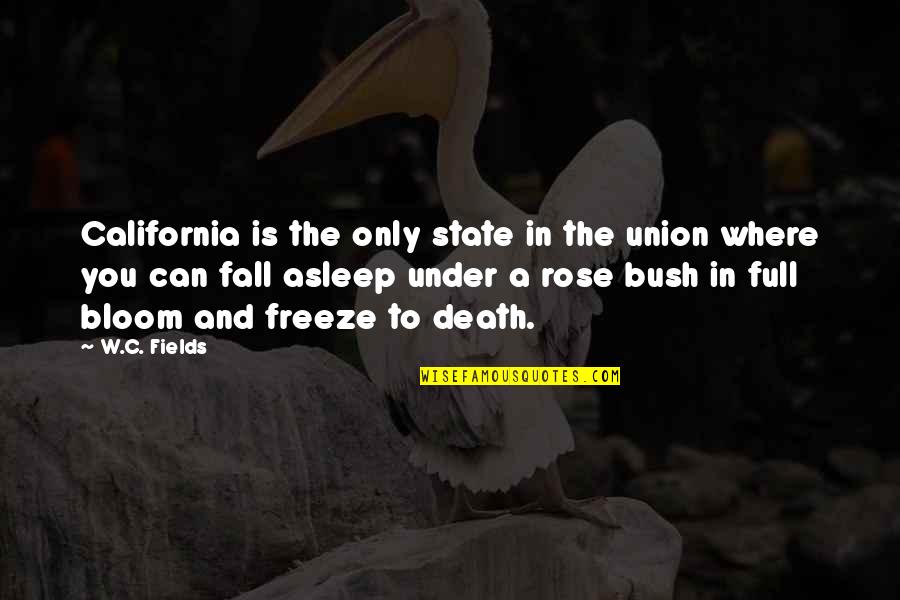 California is the only state in the union where you can fall asleep under a rose bush in full bloom and freeze to death.
—
W.C. Fields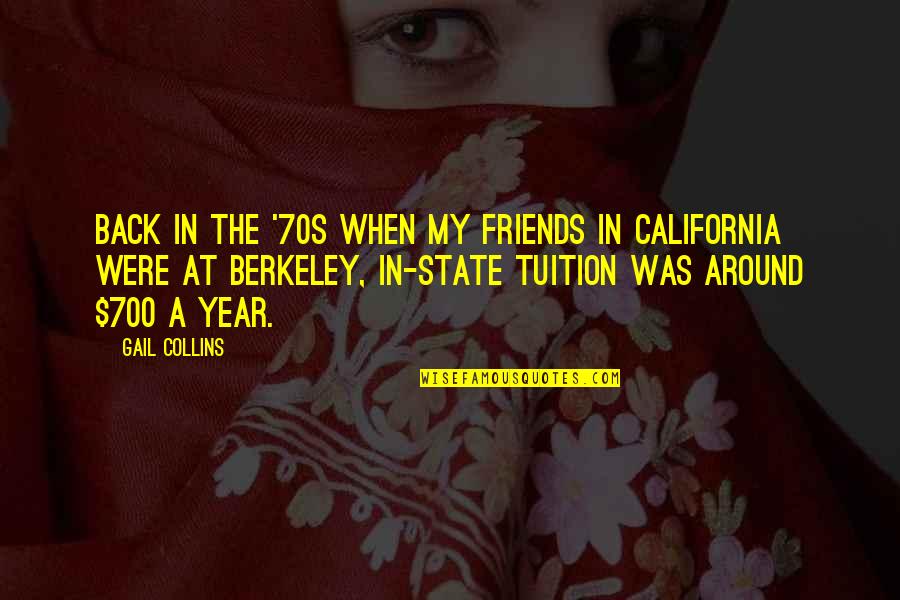 Back in the '70s when my friends in California were at Berkeley, in-state tuition was around $700 a year. —
Gail Collins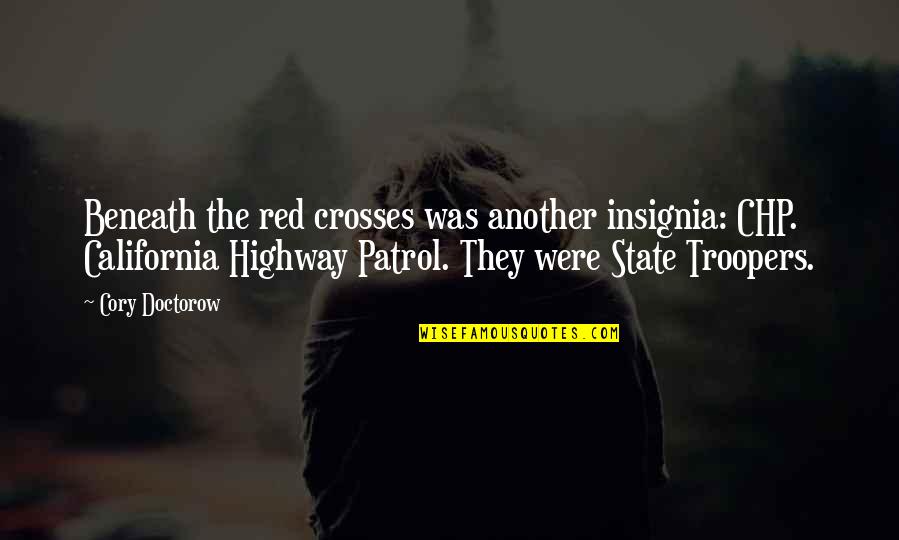 Beneath the red crosses was another insignia: CHP. California Highway Patrol. They were State Troopers. —
Cory Doctorow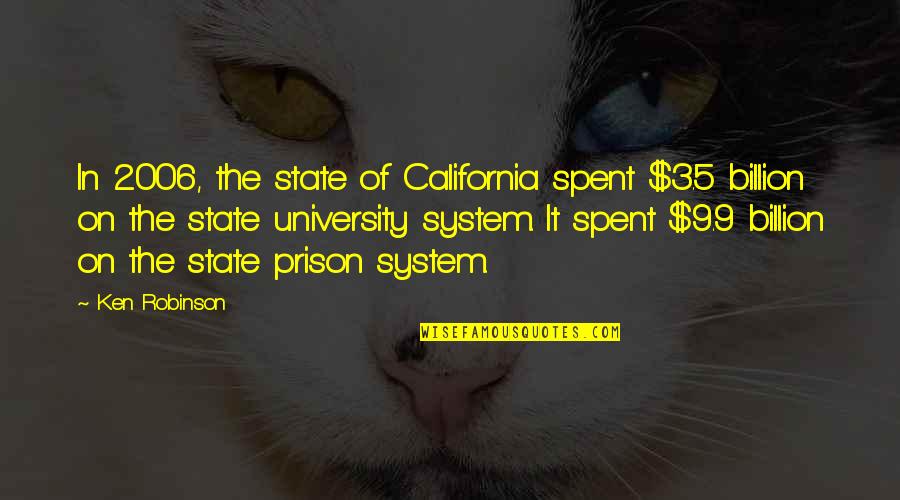 In 2006, the state of California spent $3.5 billion on the state university system. It spent $9.9 billion on the state prison system. —
Ken Robinson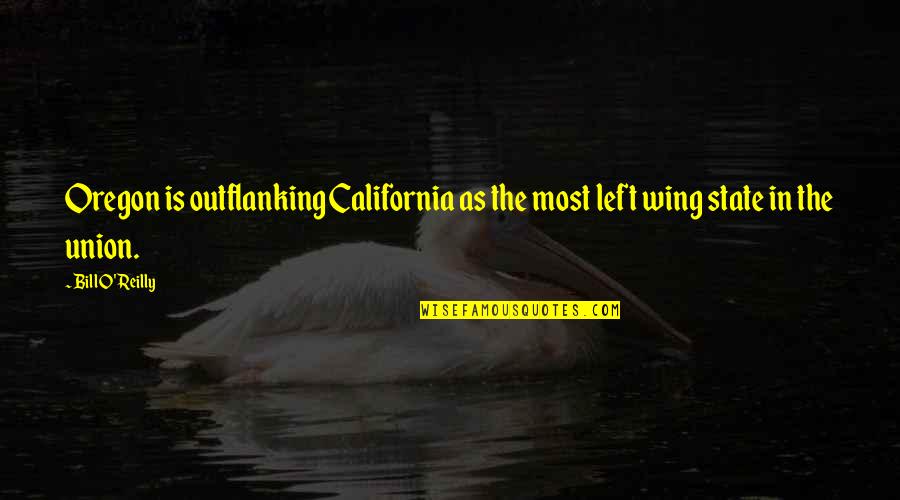 Oregon is outflanking California as the most left wing state in the union. —
Bill O'Reilly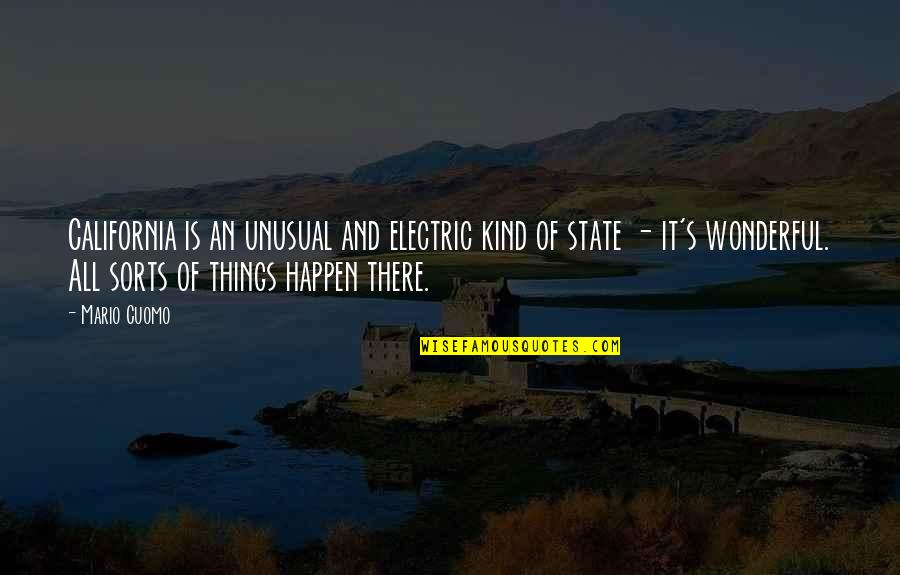 California is an unusual and electric kind of state - it's wonderful. All sorts of things happen there. —
Mario Cuomo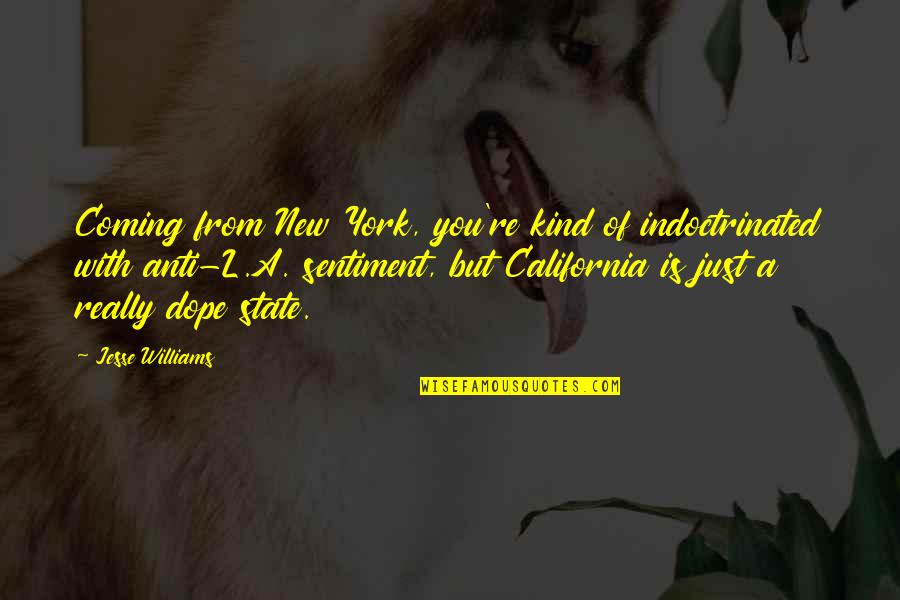 Coming from New York, you're kind of indoctrinated with anti-L.A. sentiment, but California is just a really dope state. —
Jesse Williams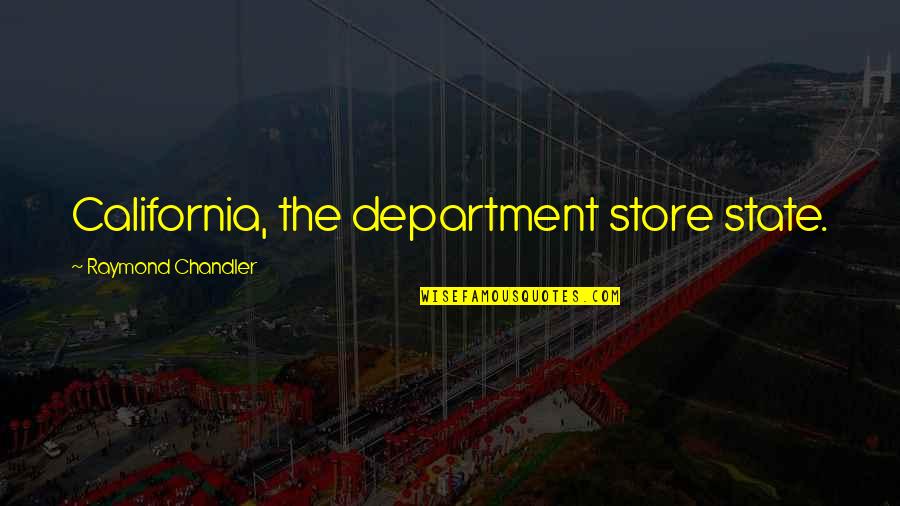 California, the department store state. —
Raymond Chandler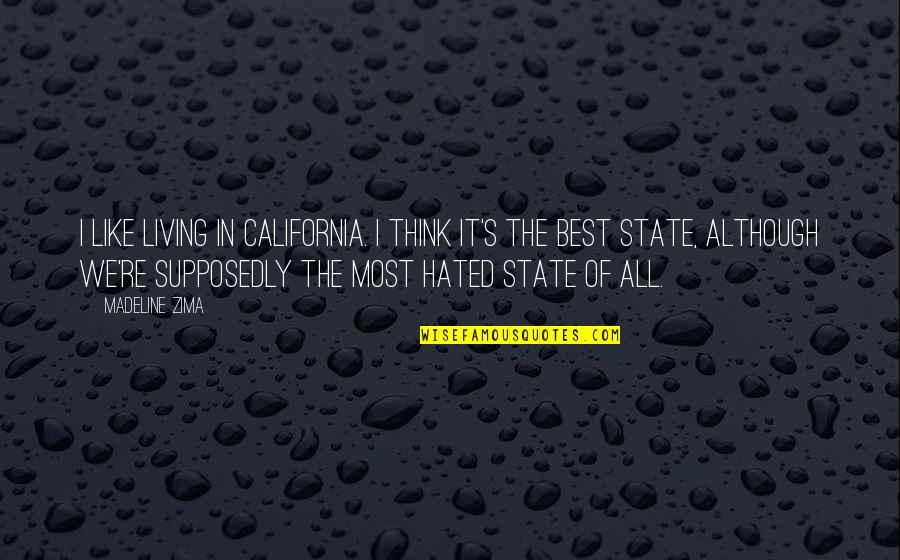 I like living in California. I think it's the best state, although we're supposedly the most hated state of all. —
Madeline Zima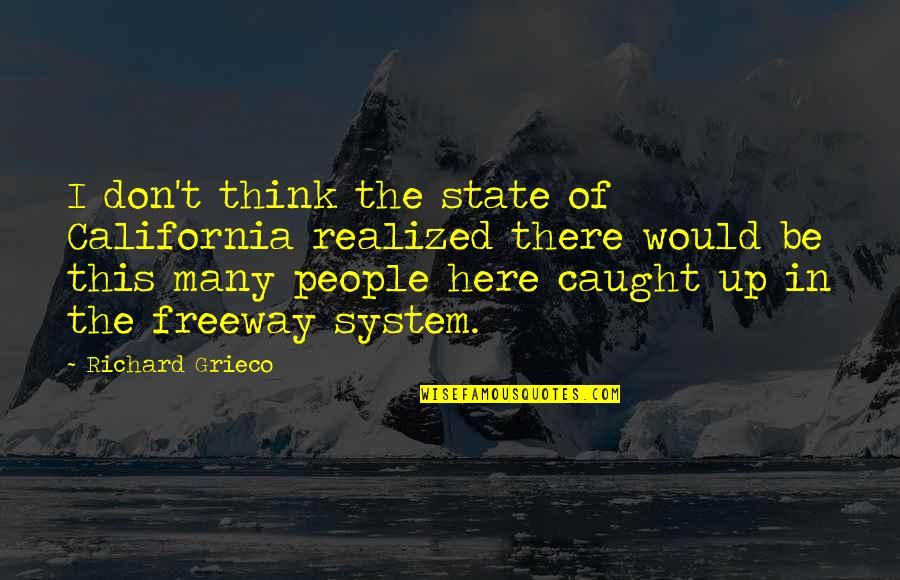 I don't think the state of California realized there would be this many people here caught up in the freeway system. —
Richard Grieco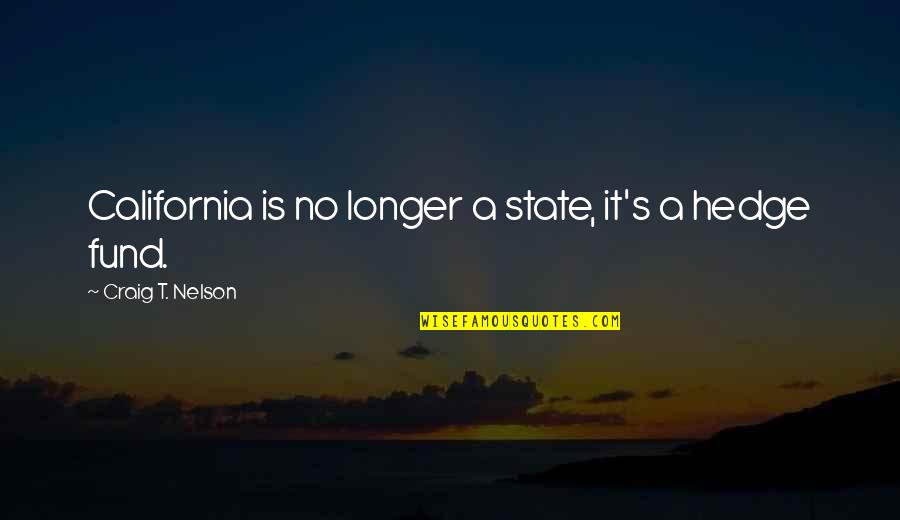 California is no longer a state, it's a hedge fund. —
Craig T. Nelson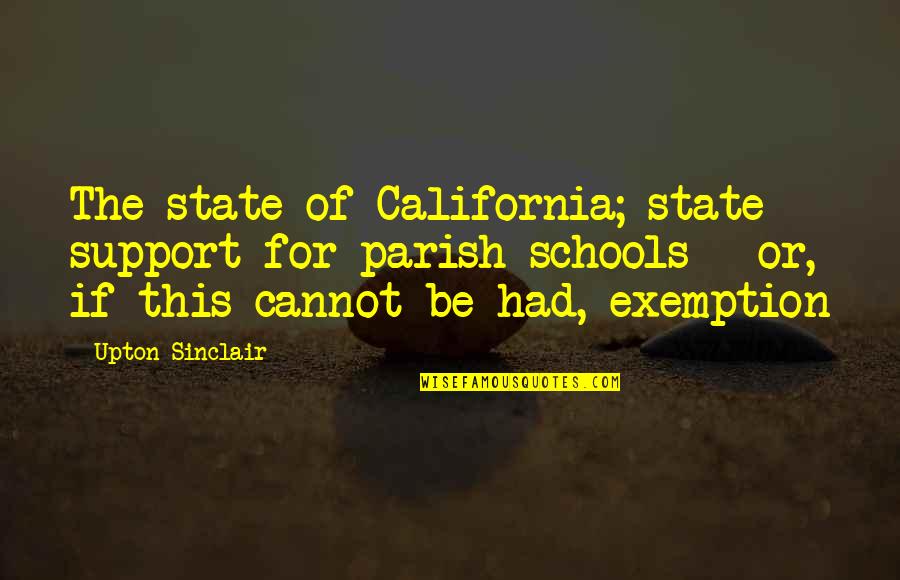 The state of California; state support for parish schools - or, if this cannot be had, exemption —
Upton Sinclair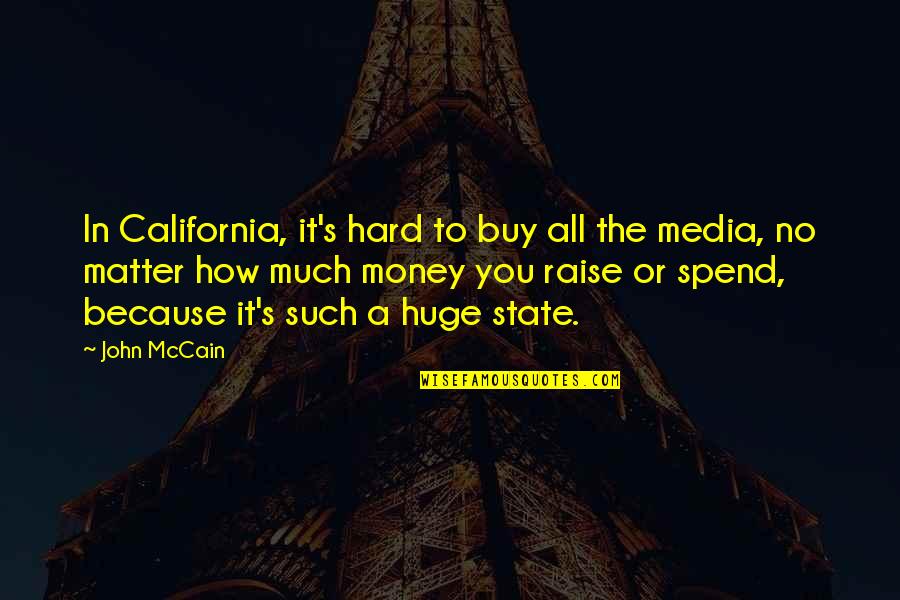 In California, it's hard to buy all the media, no matter how much money you raise or spend, because it's such a huge state. —
John McCain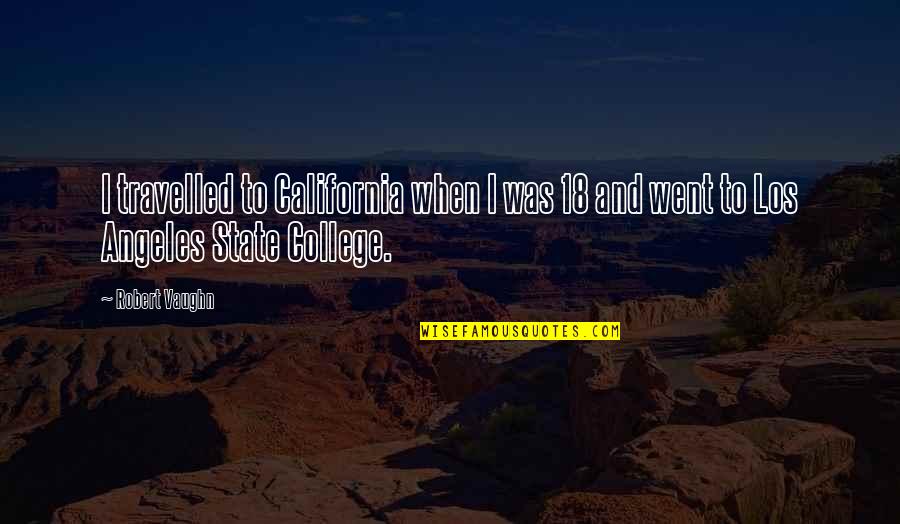 I travelled to California when I was 18 and went to Los Angeles State College. —
Robert Vaughn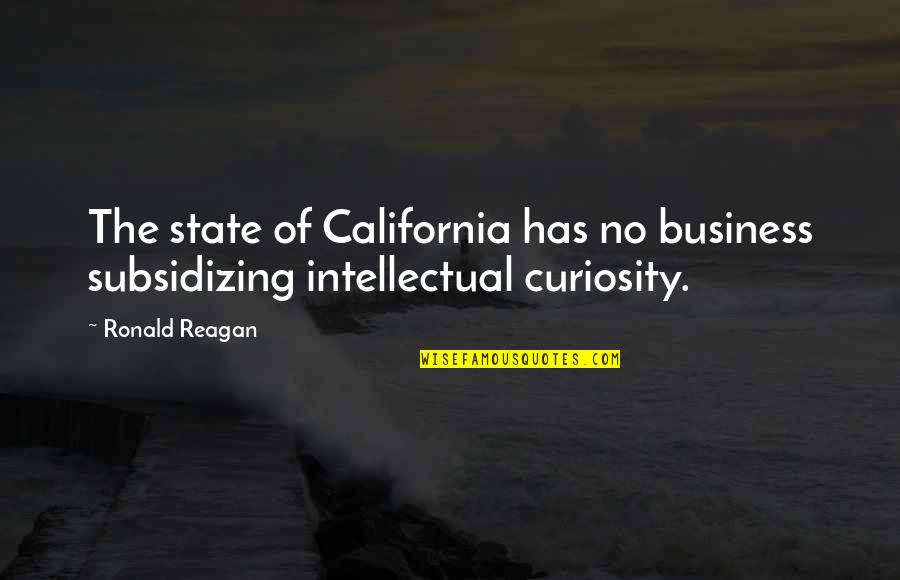 The state of California has no business subsidizing intellectual curiosity. —
Ronald Reagan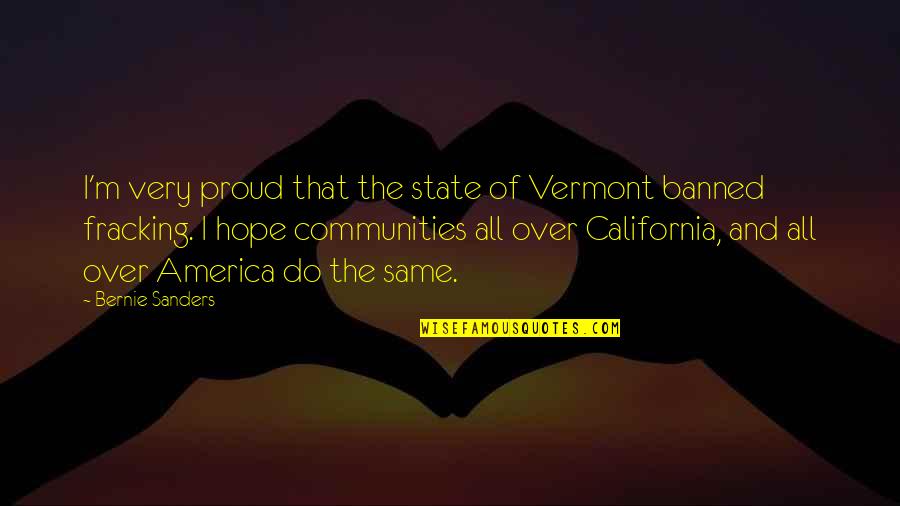 I'm very proud that the state of Vermont banned fracking. I hope communities all over California, and all over America do the same. —
Bernie Sanders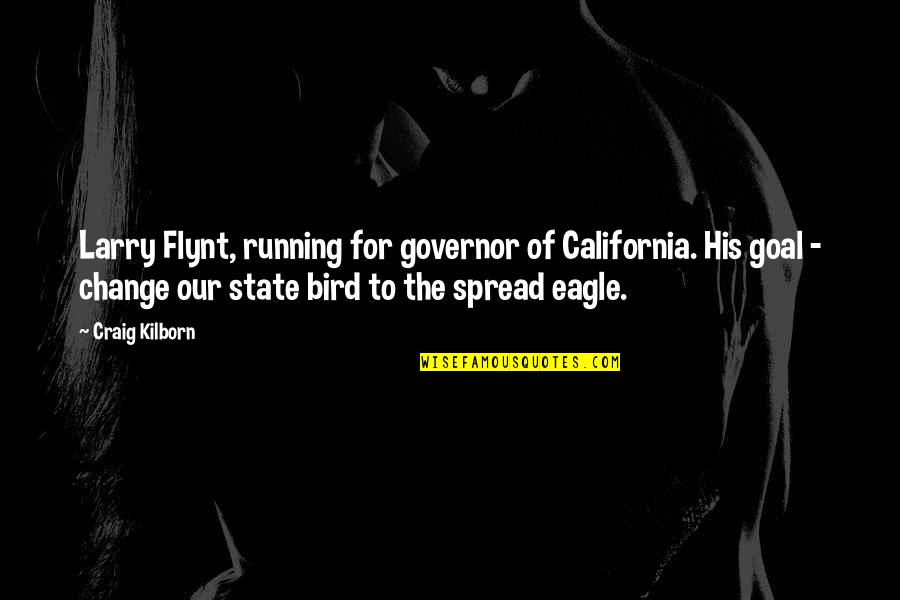 Larry Flynt, running for governor of California. His goal - change our state bird to the spread eagle. —
Craig Kilborn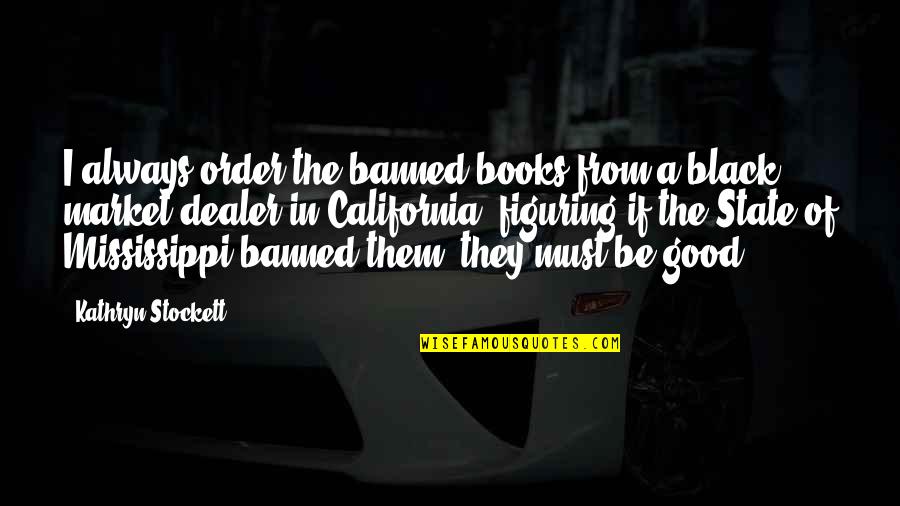 I always order the banned books from a black market dealer in California, figuring if the State of Mississippi banned them, they must be good. —
Kathryn Stockett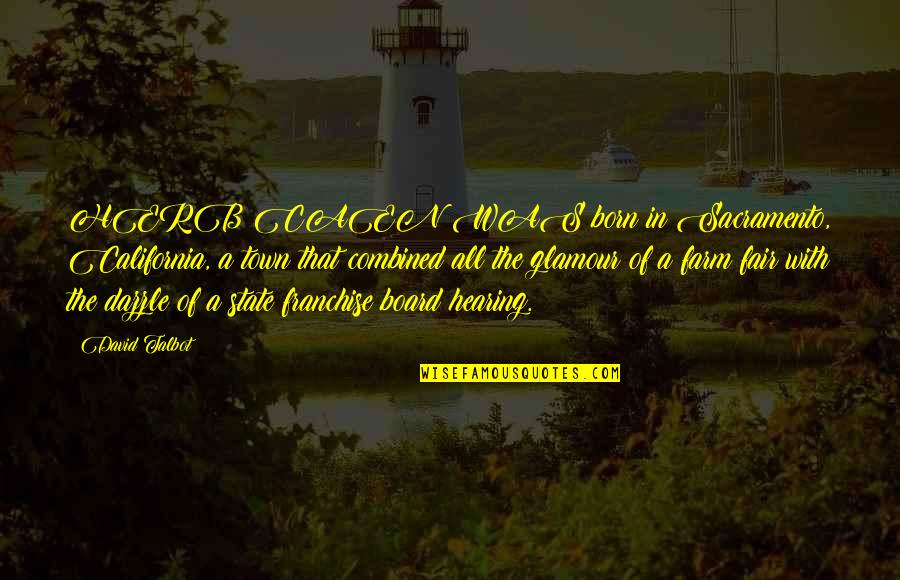 HERB CAEN WAS born in Sacramento, California, a town that combined all the glamour of a farm fair with the dazzle of a state franchise board hearing. —
David Talbot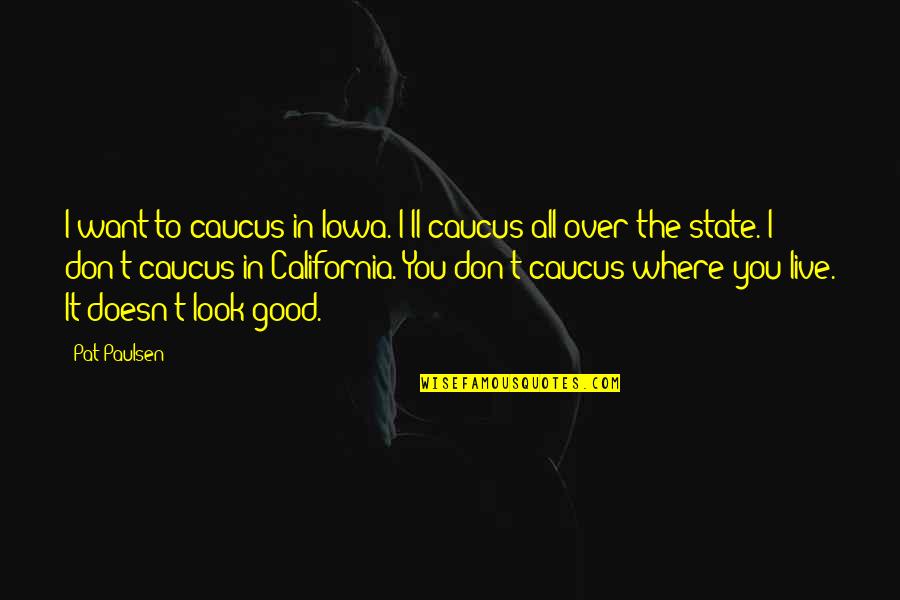 I want to caucus in Iowa. I'll caucus all over the state. I don't caucus in California. You don't caucus where you live. It doesn't look good. —
Pat Paulsen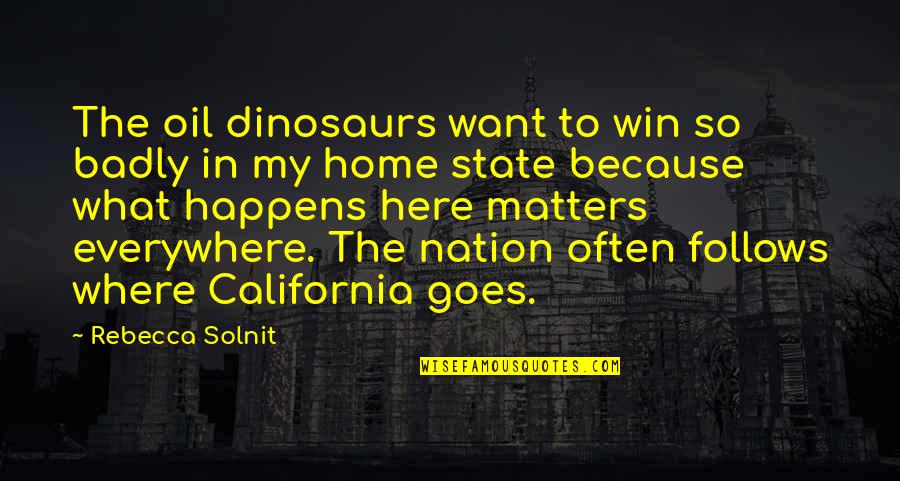 The oil dinosaurs want to win so badly in my home state because what happens here matters everywhere. The nation often follows where California goes. —
Rebecca Solnit