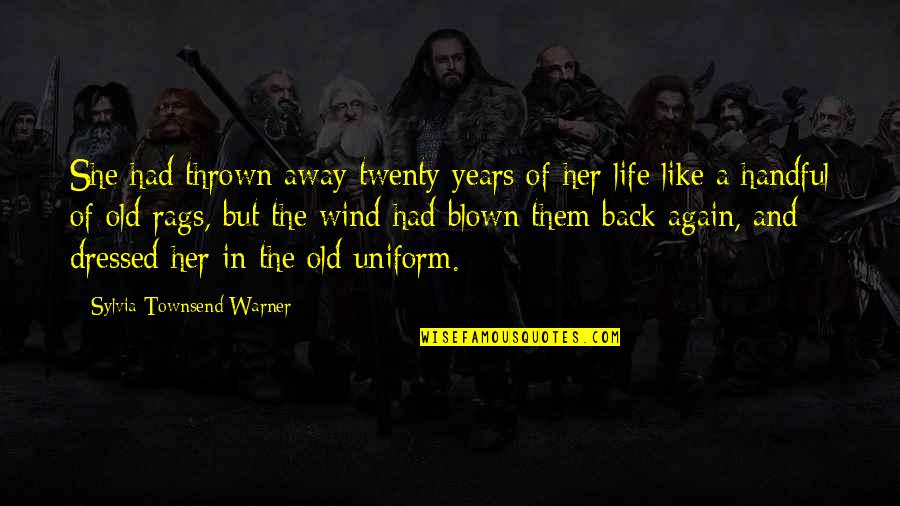 She had thrown away twenty years of her life like a handful of old rags, but the wind had blown them back again, and dressed her in the old uniform.
—
Sylvia Townsend Warner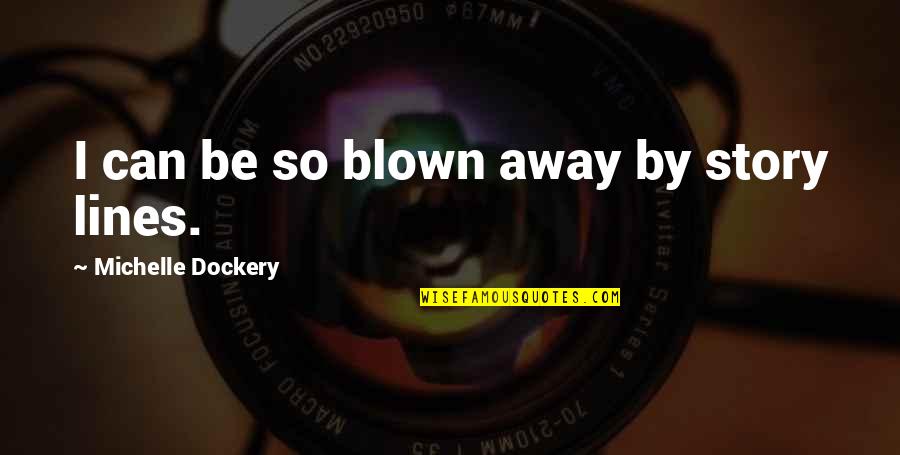 I can be so blown away by story lines.
—
Michelle Dockery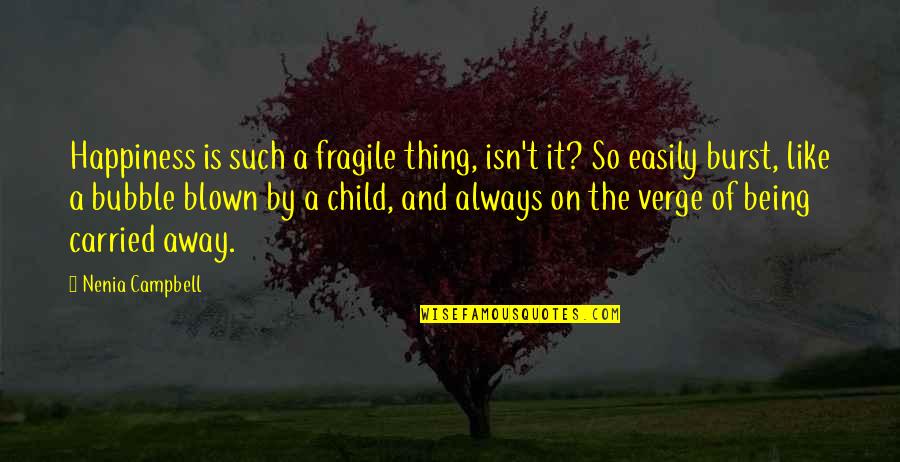 Happiness is such a fragile thing, isn't it? So easily burst, like a bubble blown by a child, and always on the verge of being carried away.
—
Nenia Campbell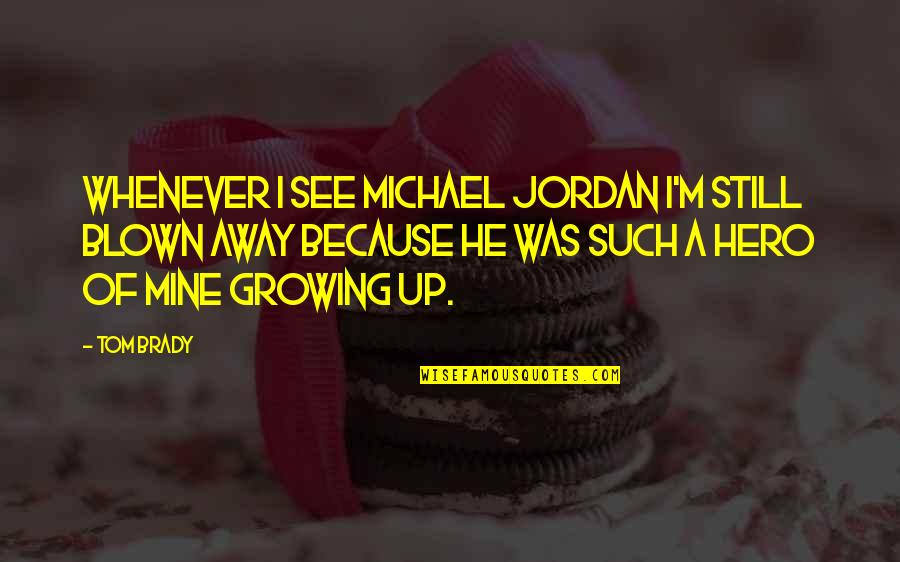 Whenever I see Michael Jordan I'm still
blown away
because he was such a hero of mine growing up. —
Tom Brady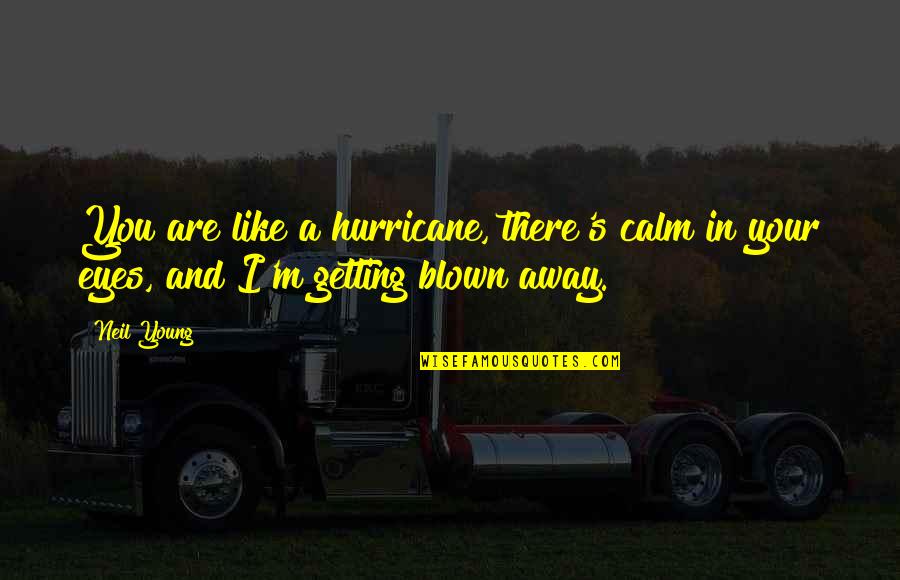 You are like a hurricane, there's calm in your eyes, and I'm getting
blown away
. —
Neil Young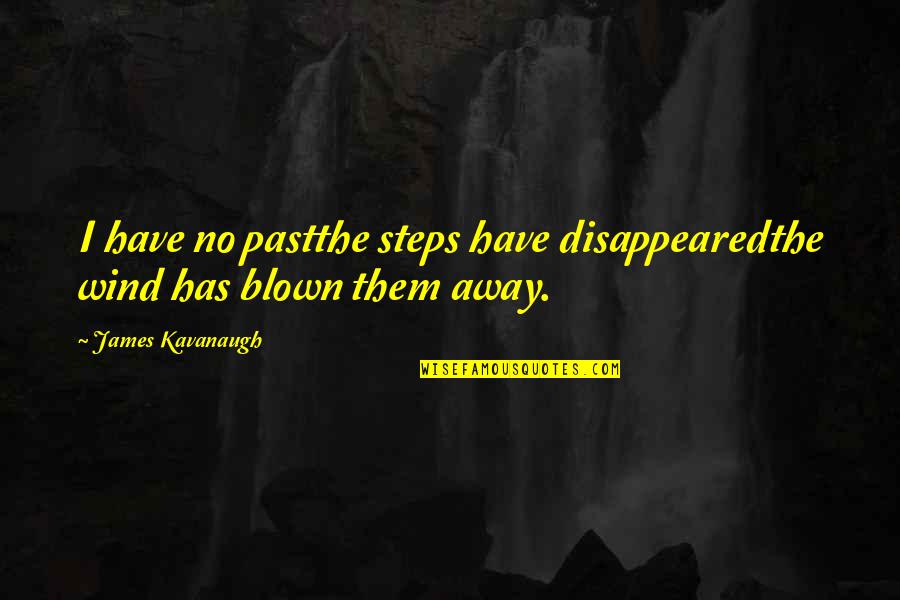 I have no past
the steps have disappeared
the wind has blown them away. —
James Kavanaugh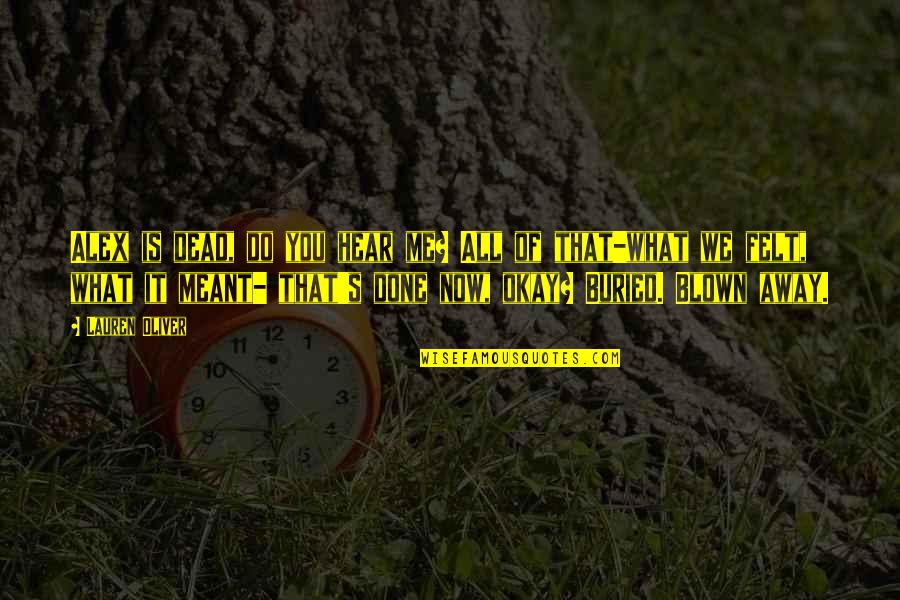 Alex is dead, do you hear me? All of that-what we felt, what it meant- that's done now, okay? Buried.
Blown away
. —
Lauren Oliver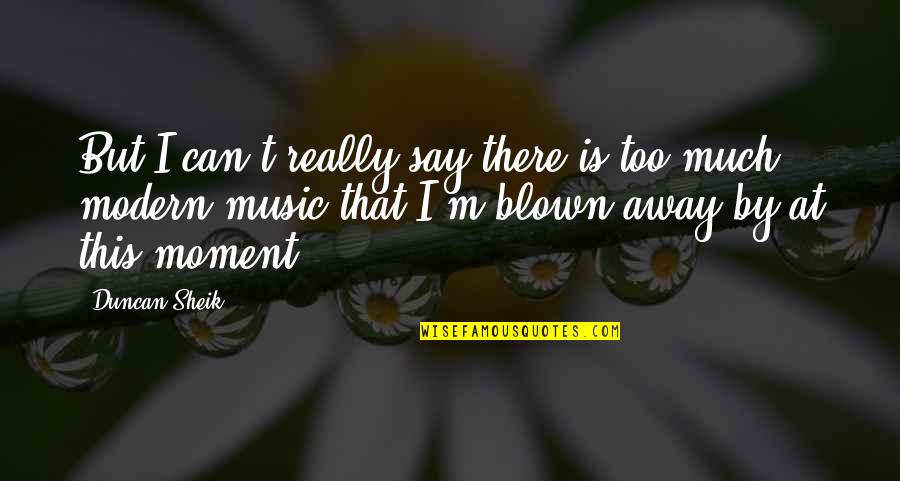 But I can't really say there is too much modern music that I'm
blown away
by at this moment. —
Duncan Sheik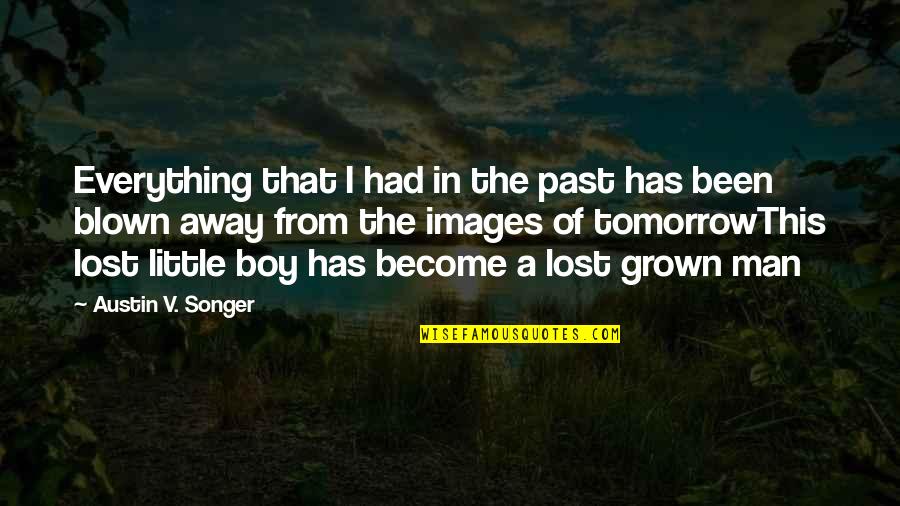 Everything that I had in the past has been
blown away
from the images of tomorrow
This lost little boy has become a lost grown man —
Austin V. Songer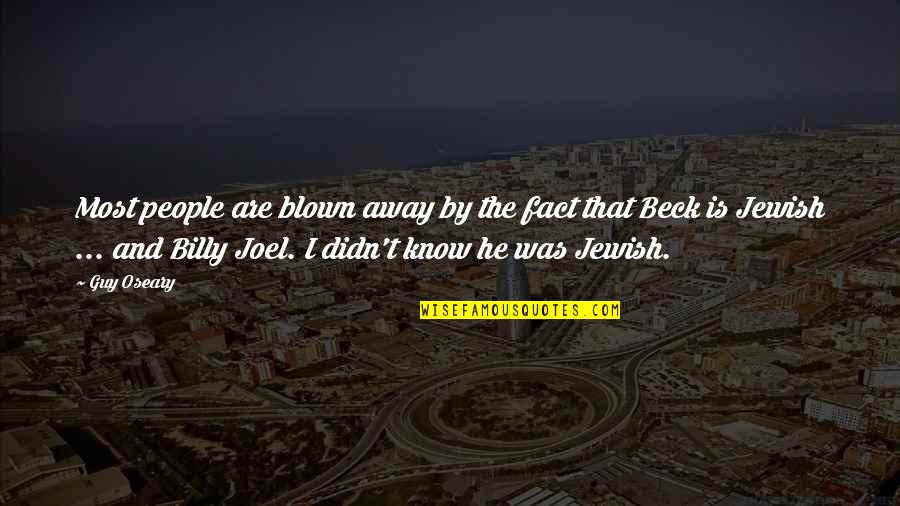 Most people are
blown away
by the fact that Beck is Jewish ... and Billy Joel. I didn't know he was Jewish. —
Guy Oseary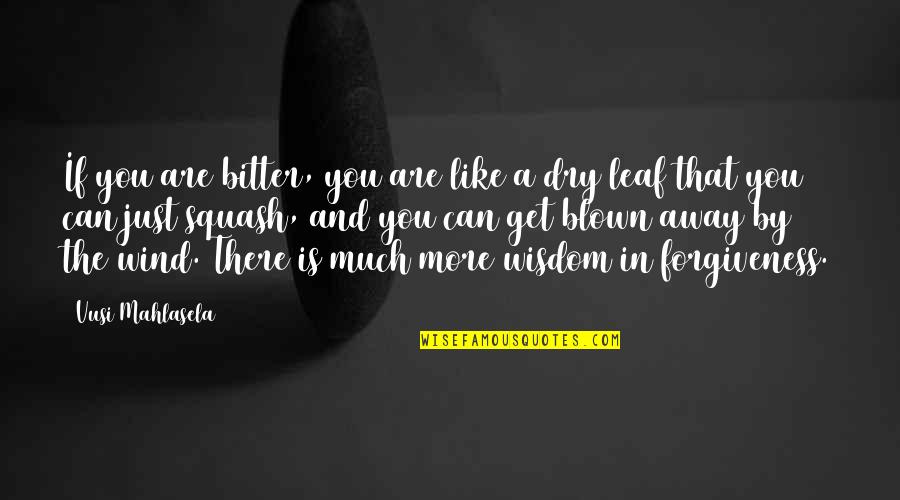 If you are bitter, you are like a dry leaf that you can just squash, and you can get
blown away
by the wind. There is much more wisdom in forgiveness. —
Vusi Mahlasela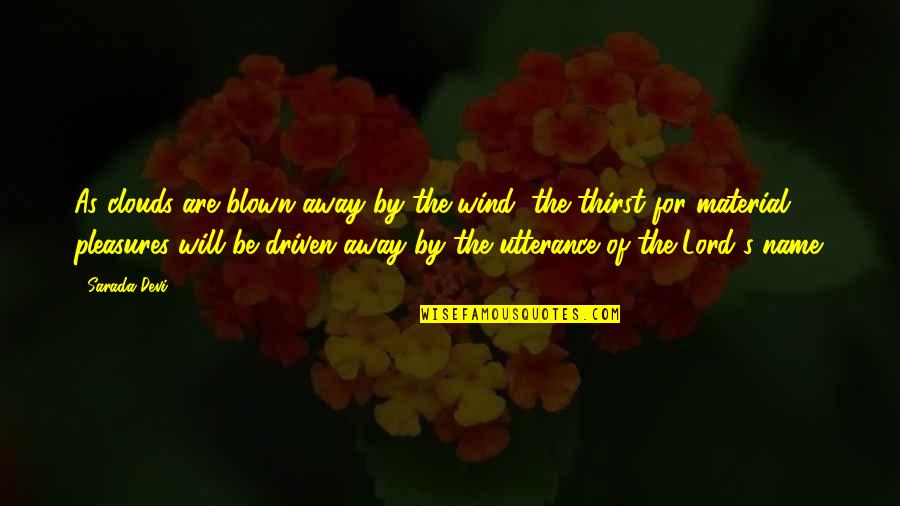 As clouds are
blown away
by the wind, the thirst for material pleasures will be driven away by the utterance of the Lord's name. —
Sarada Devi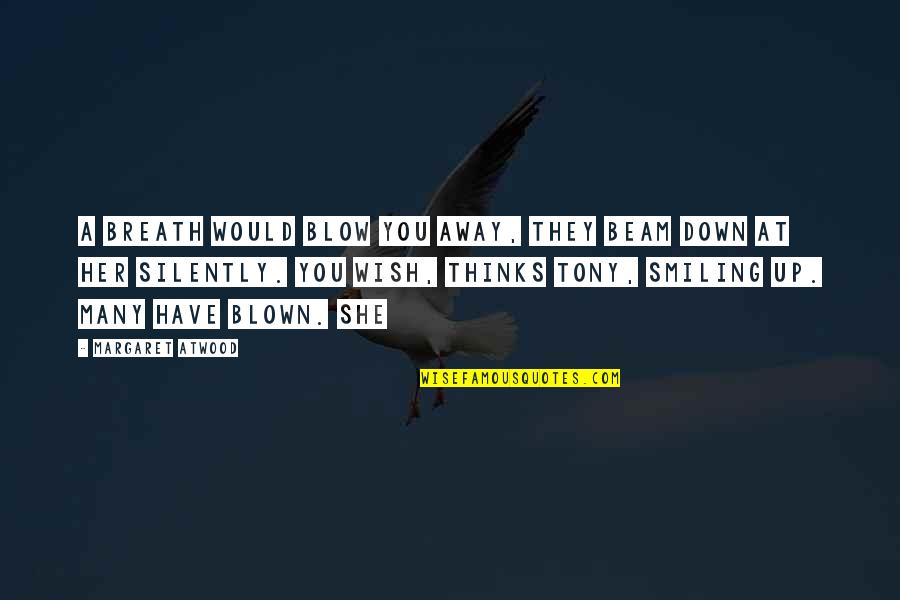 A breath would blow you away, they beam down at her silently. You wish, thinks Tony, smiling up. Many have blown. She —
Margaret Atwood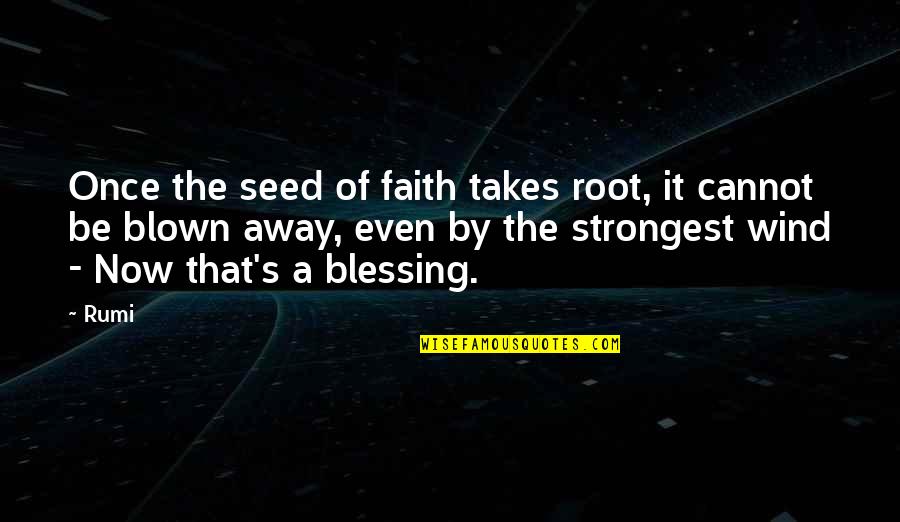 Once the seed of faith takes root, it cannot be
blown away
, even by the strongest wind - Now that's a blessing. —
Rumi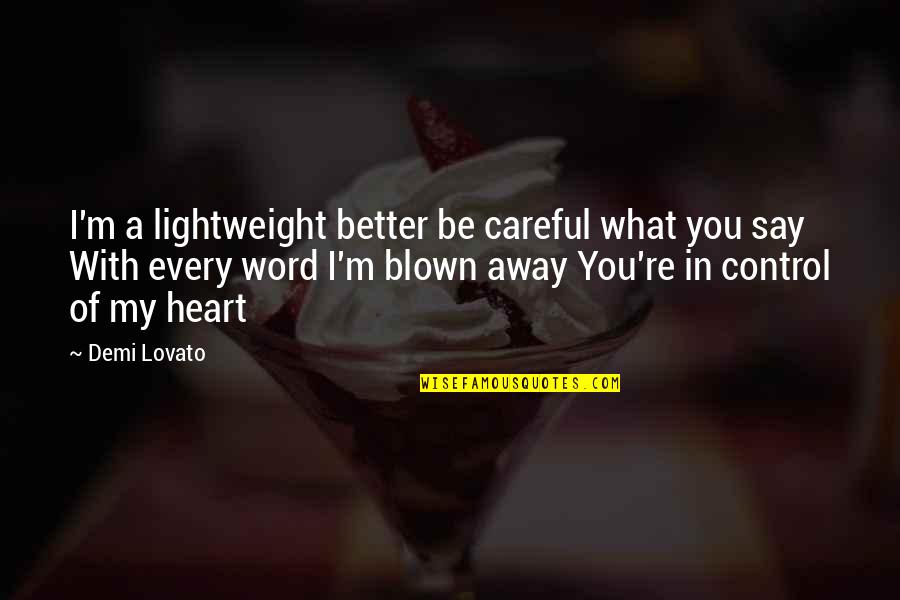 I'm a lightweight better be careful what you say
With every word I'm
blown away
You're in control of my heart —
Demi Lovato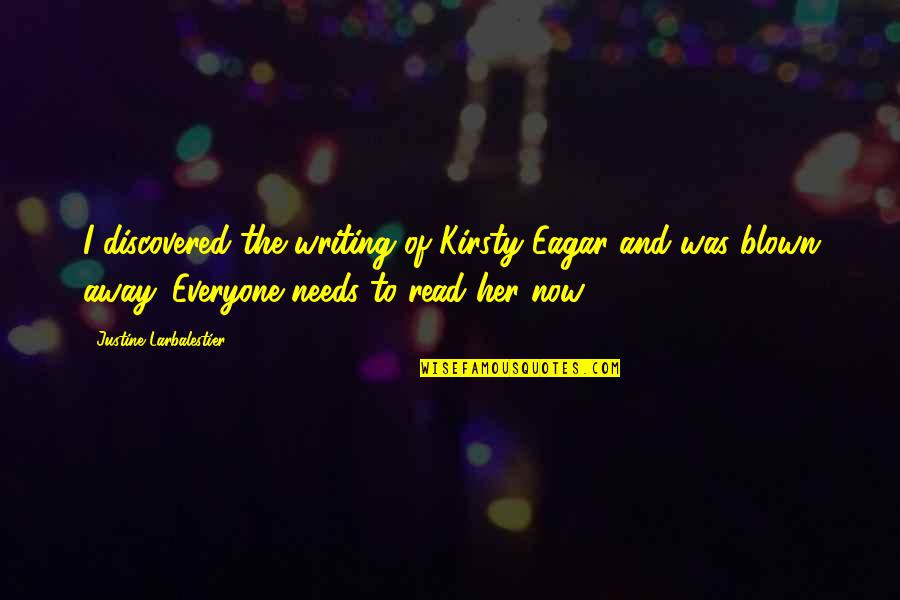 I discovered the writing of Kirsty Eagar and was
blown away
. Everyone needs to read her now. —
Justine Larbalestier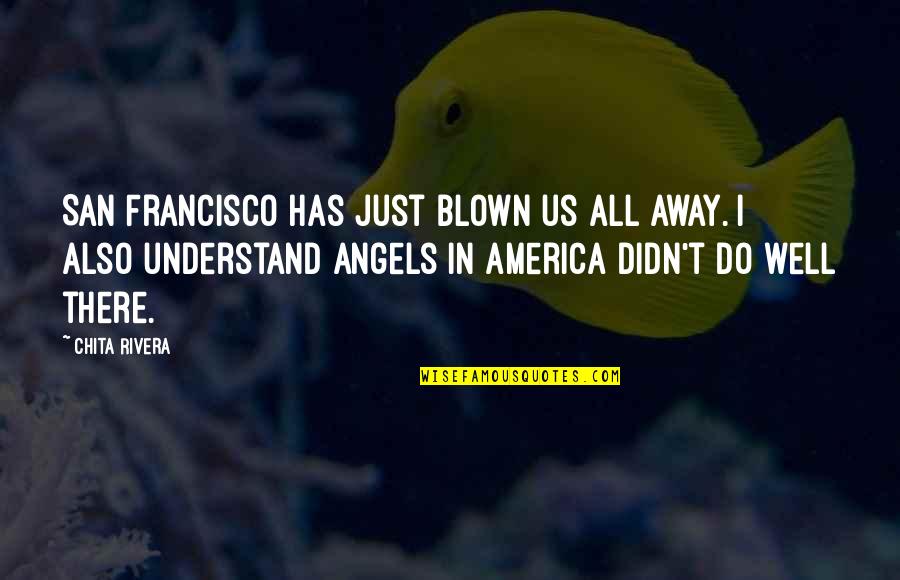 San Francisco has just blown us all away. I also understand Angels in America didn't do well there. —
Chita Rivera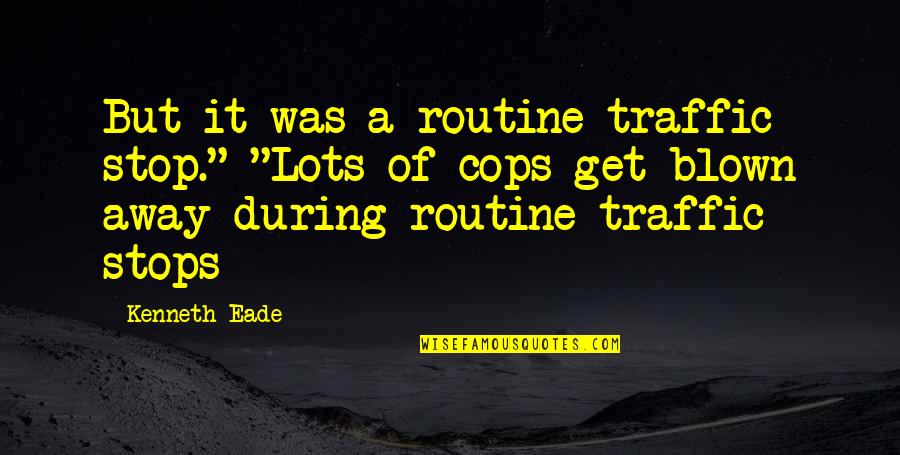 But it was a routine traffic stop."
"Lots of cops get
blown away
during routine traffic stops —
Kenneth Eade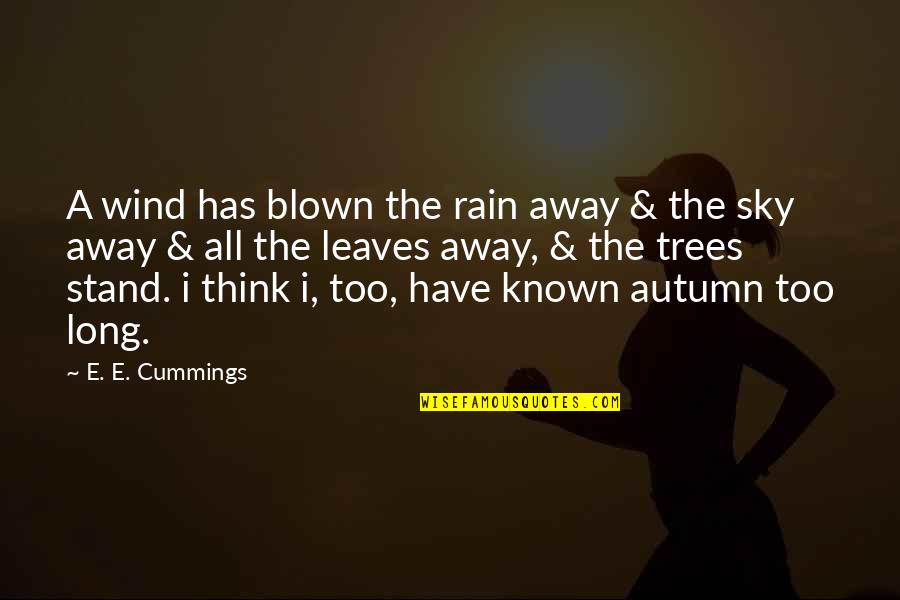 A wind has blown the rain away & the sky away & all the leaves away, & the trees stand. i think i, too, have known autumn too long. —
E. E. Cummings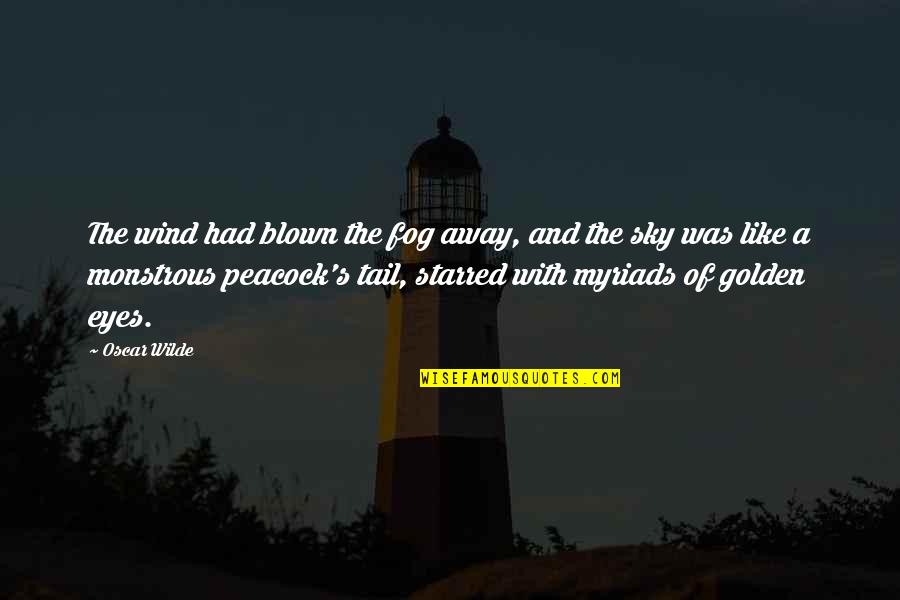 The wind had blown the fog away, and the sky was like a monstrous peacock's tail, starred with myriads of golden eyes. —
Oscar Wilde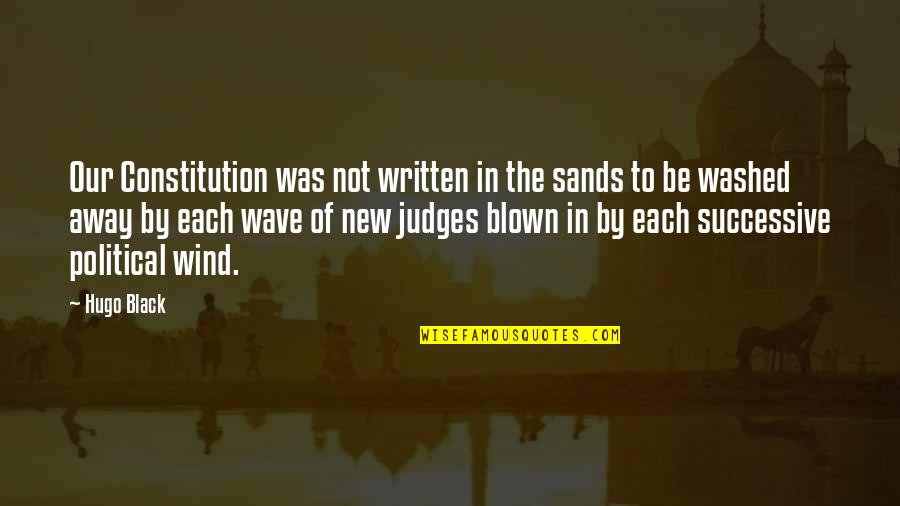 Our Constitution was not written in the sands to be washed away by each wave of new judges blown in by each successive political wind. —
Hugo Black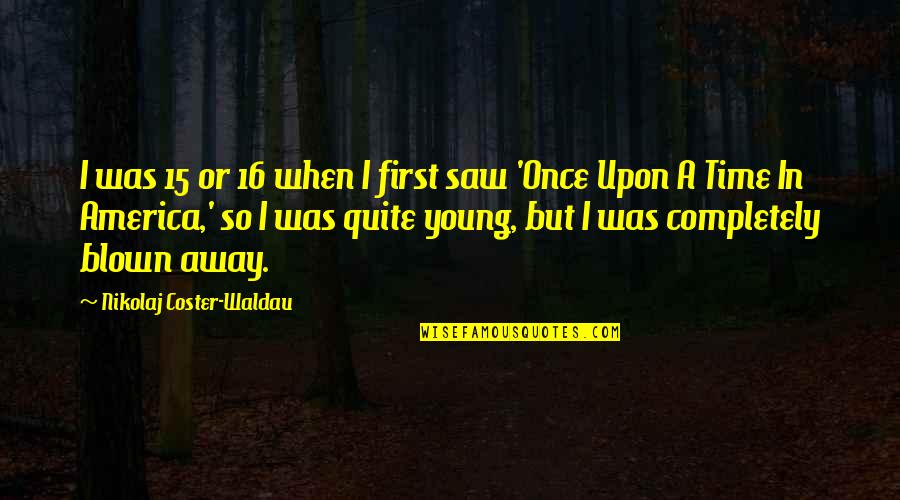 I was 15 or 16 when I first saw 'Once Upon A Time In America,' so I was quite young, but I was completely
blown away
. —
Nikolaj Coster-Waldau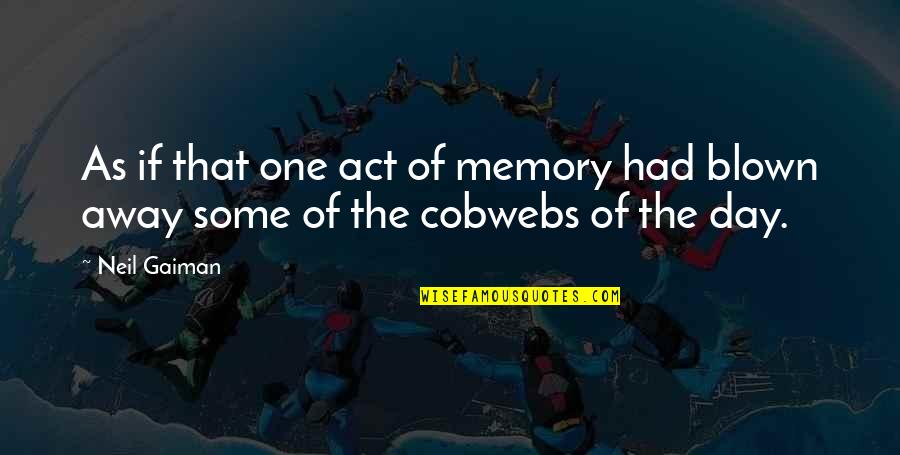 As if that one act of memory had
blown away
some of the cobwebs of the day. —
Neil Gaiman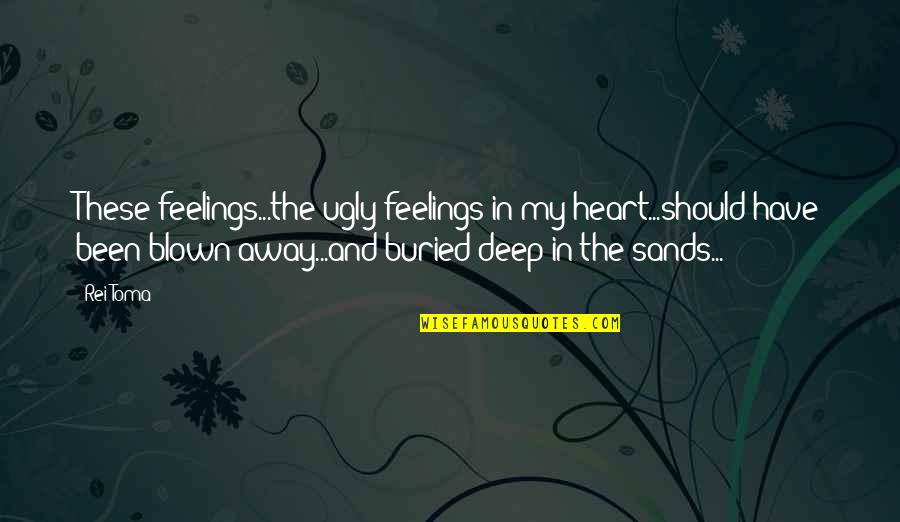 These feelings...the ugly feelings in my heart...should have been
blown away
...and buried deep in the sands... —
Rei Toma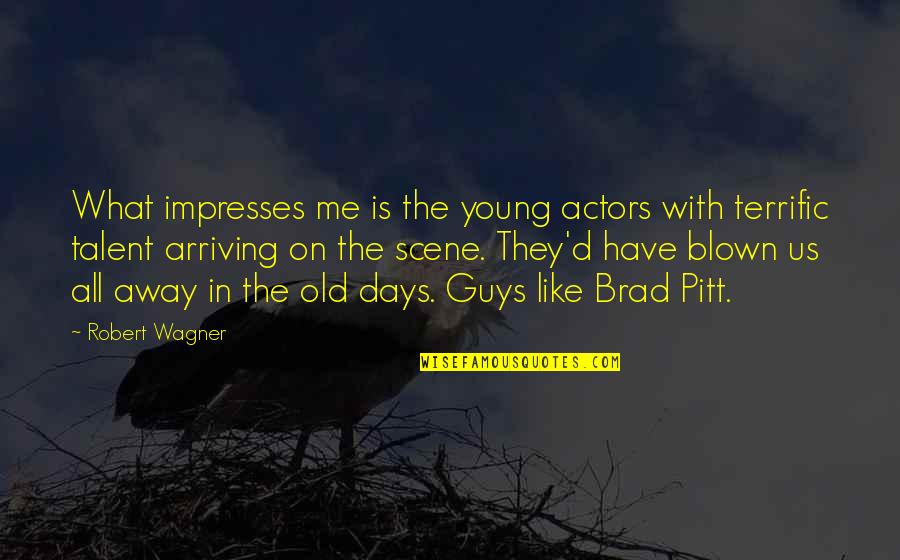 What impresses me is the young actors with terrific talent arriving on the scene. They'd have blown us all away in the old days. Guys like Brad Pitt. —
Robert Wagner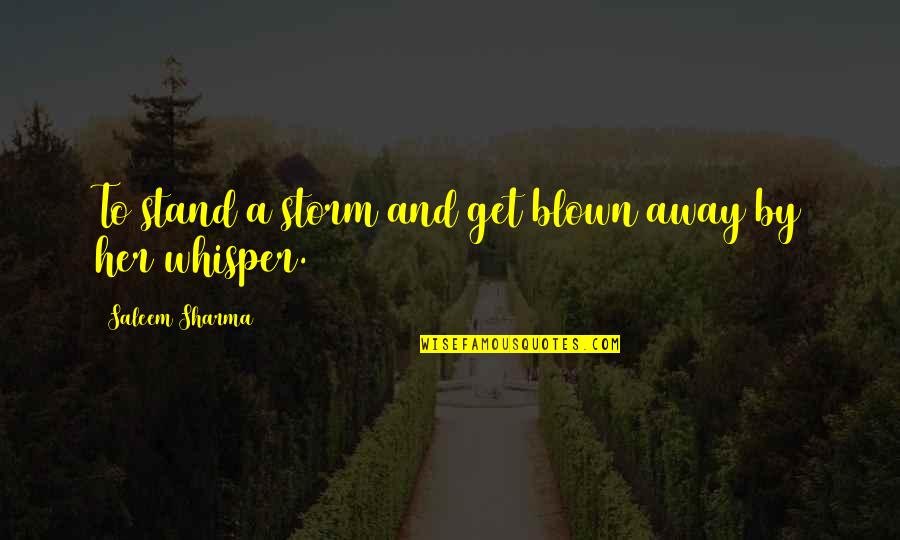 To stand a storm and get
blown away
by her whisper. —
Saleem Sharma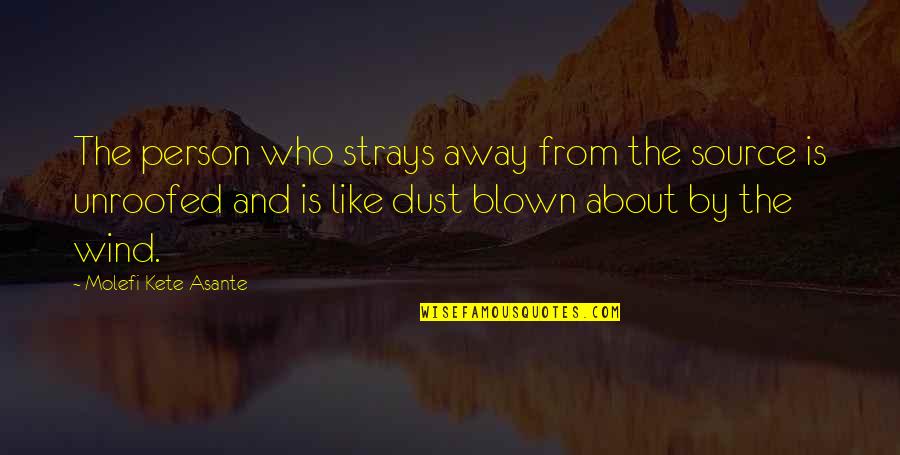 The person who strays away from the source is unroofed and is like dust blown about by the wind. —
Molefi Kete Asante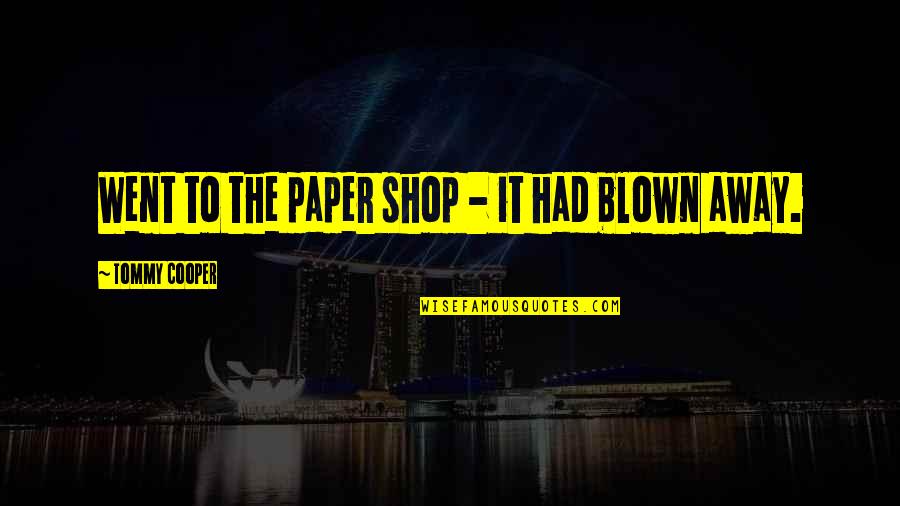 Went to the paper shop - it had
blown away
. —
Tommy Cooper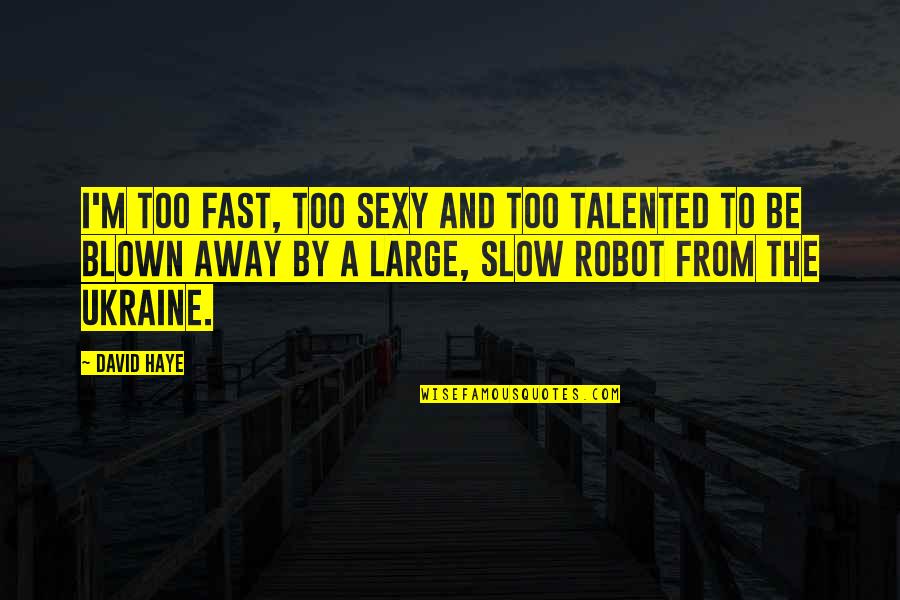 I'm too fast, too sexy and too talented to be
blown away
by a large, slow robot from the Ukraine. —
David Haye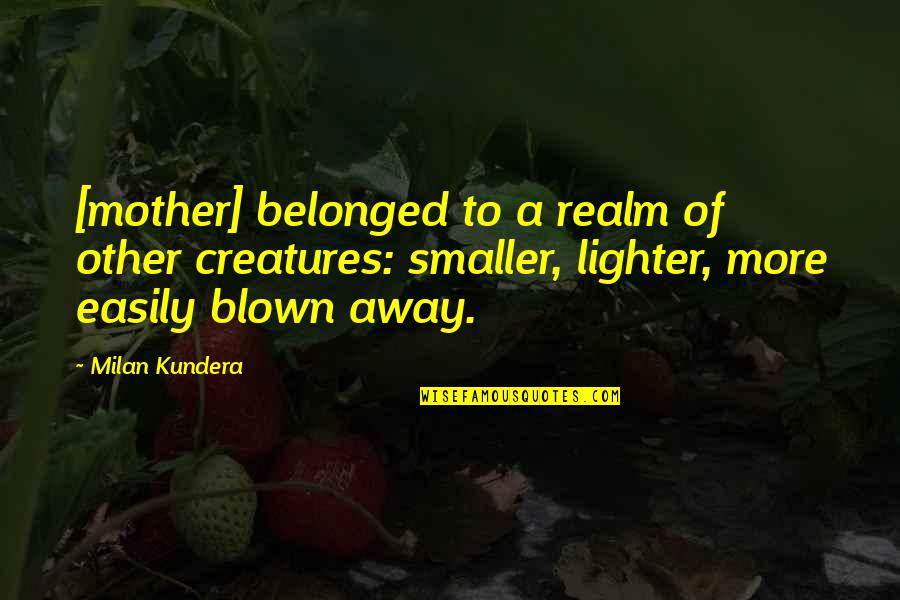 [mother] belonged to a realm of other creatures: smaller, lighter, more easily
blown away
. —
Milan Kundera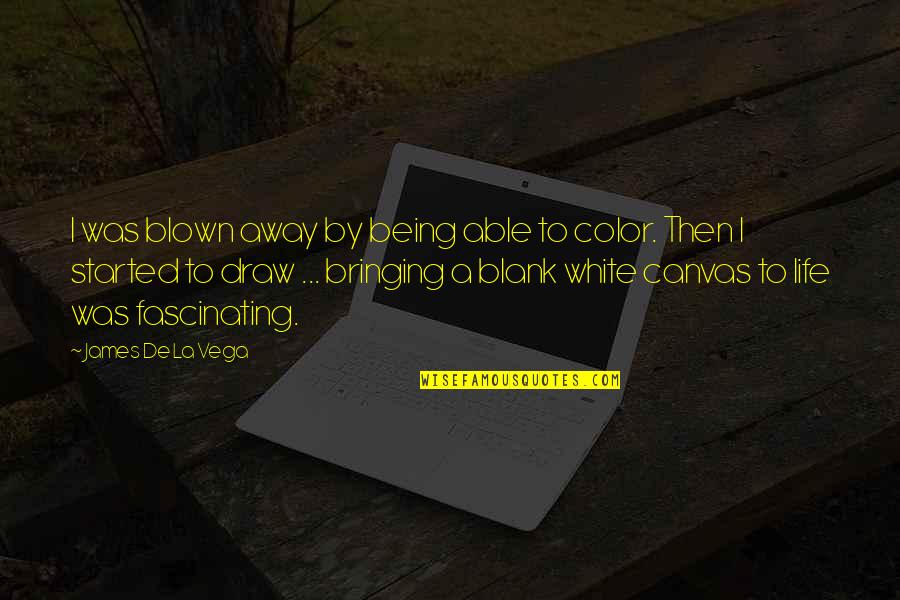 I was
blown away
by being able to color. Then I started to draw ... bringing a blank white canvas to life was fascinating. —
James De La Vega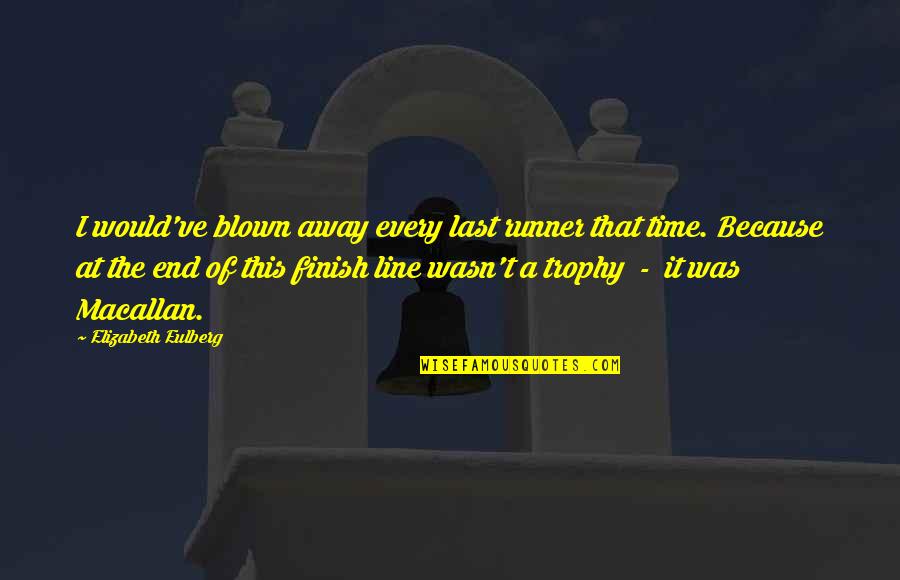 I would've
blown away
every last runner that time. Because at the end of this finish line wasn't a trophy - it was Macallan. —
Elizabeth Eulberg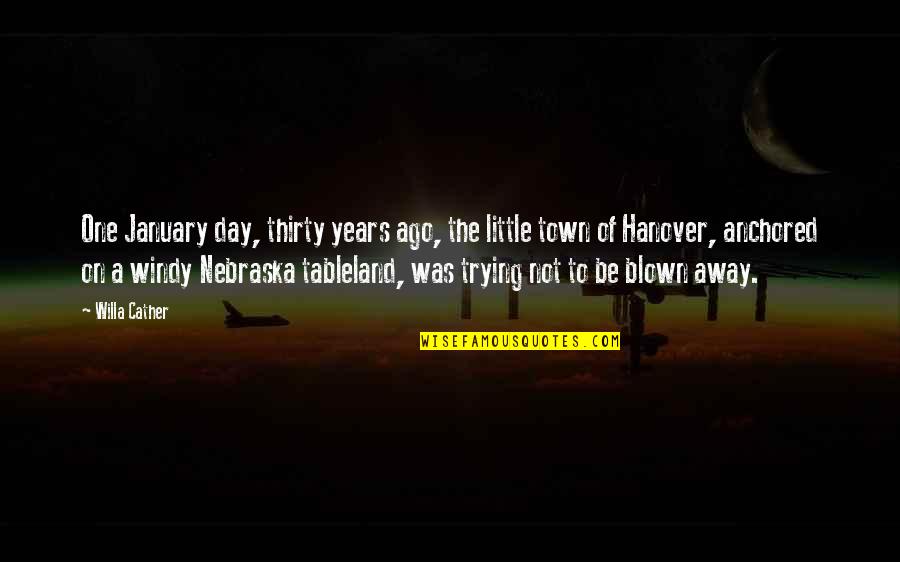 One January day, thirty years ago, the little town of Hanover, anchored on a windy Nebraska tableland, was trying not to be
blown away
. —
Willa Cather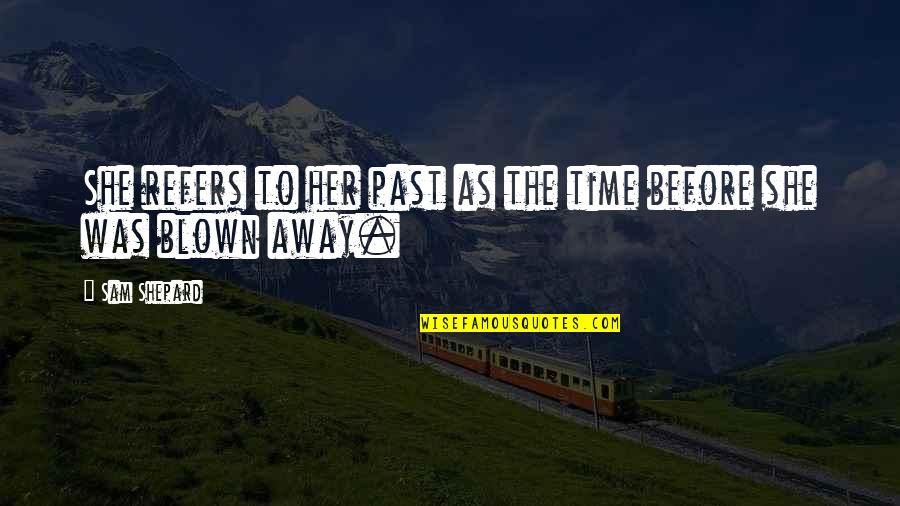 She refers to her past as the time before she was
blown away
. —
Sam Shepard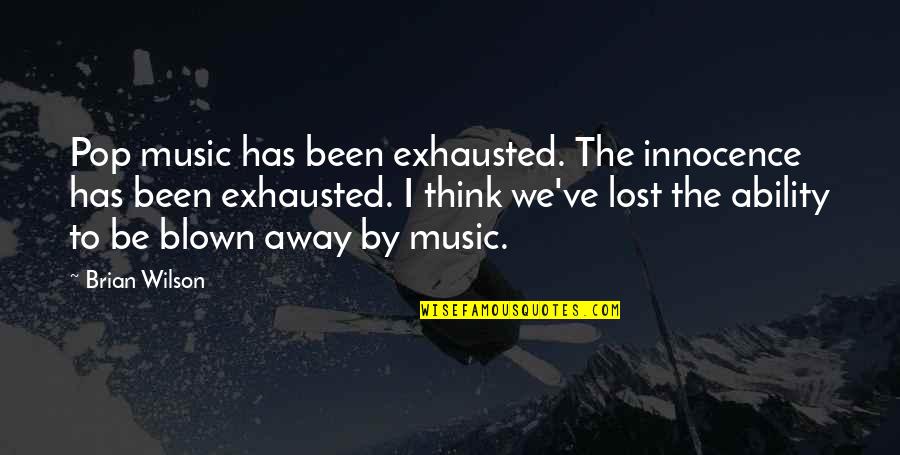 Pop music has been exhausted. The innocence has been exhausted. I think we've lost the ability to be
blown away
by music. —
Brian Wilson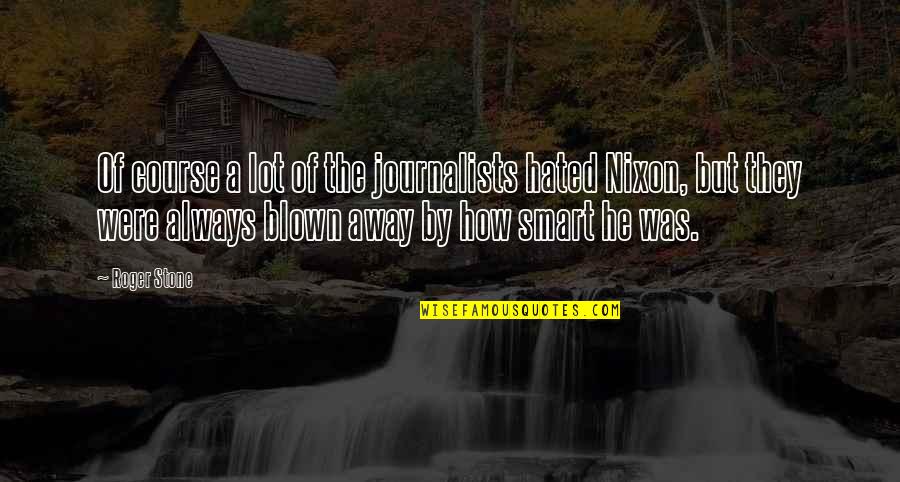 Of course a lot of the journalists hated Nixon, but they were always
blown away
by how smart he was. —
Roger Stone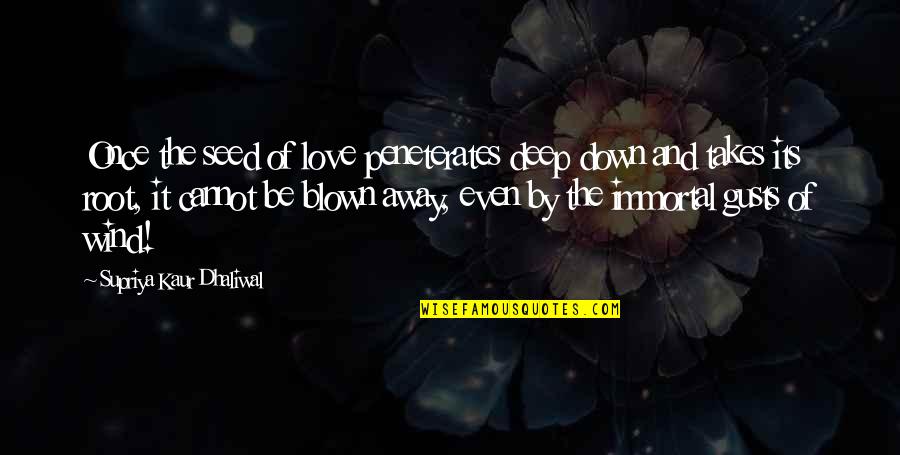 Once the seed of love peneterates deep down and takes its root, it cannot be
blown away
, even by the immortal gusts of wind! —
Supriya Kaur Dhaliwal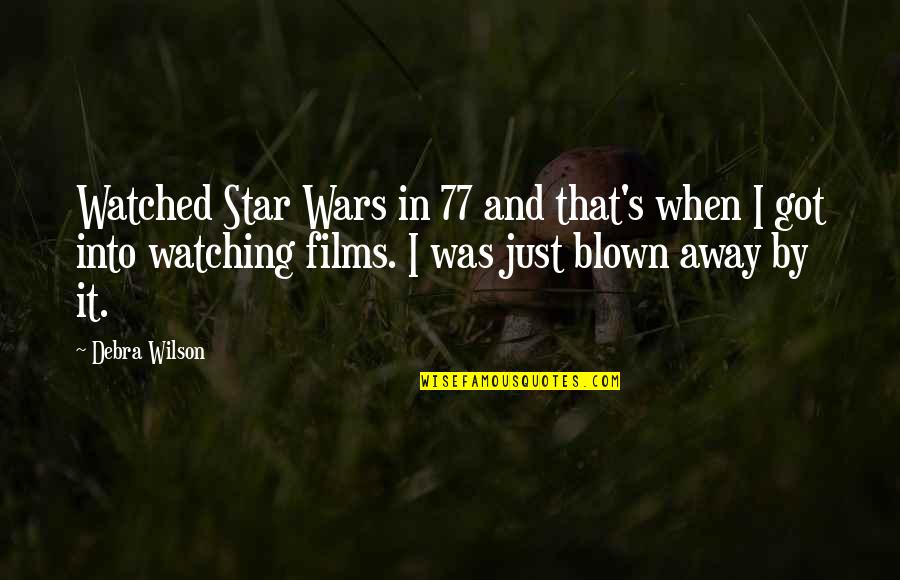 Watched Star Wars in 77 and that's when I got into watching films. I was just
blown away
by it. —
Debra Wilson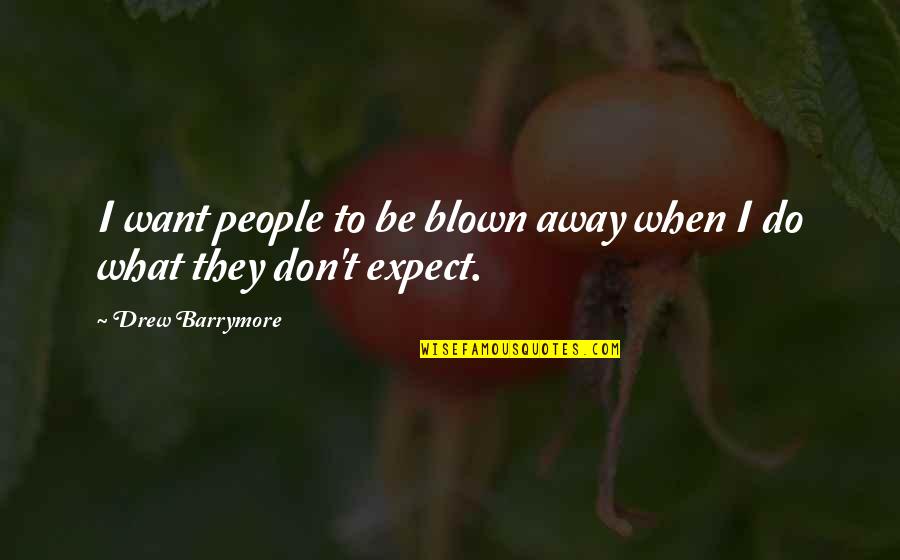 I want people to be
blown away
when I do what they don't expect. —
Drew Barrymore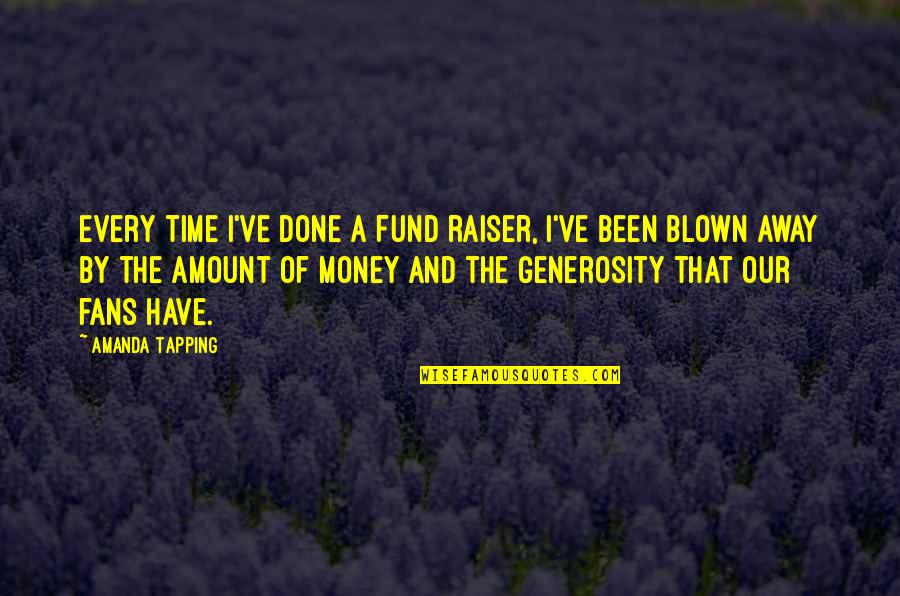 Every time I've done a fund raiser, I've been
blown away
by the amount of money and the generosity that our fans have. —
Amanda Tapping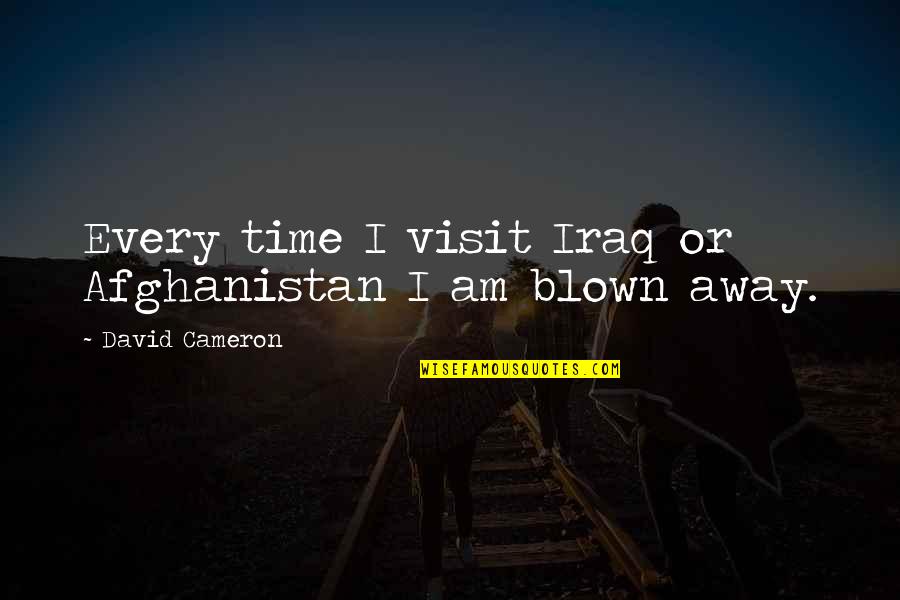 Every time I visit Iraq or Afghanistan I am
blown away
. —
David Cameron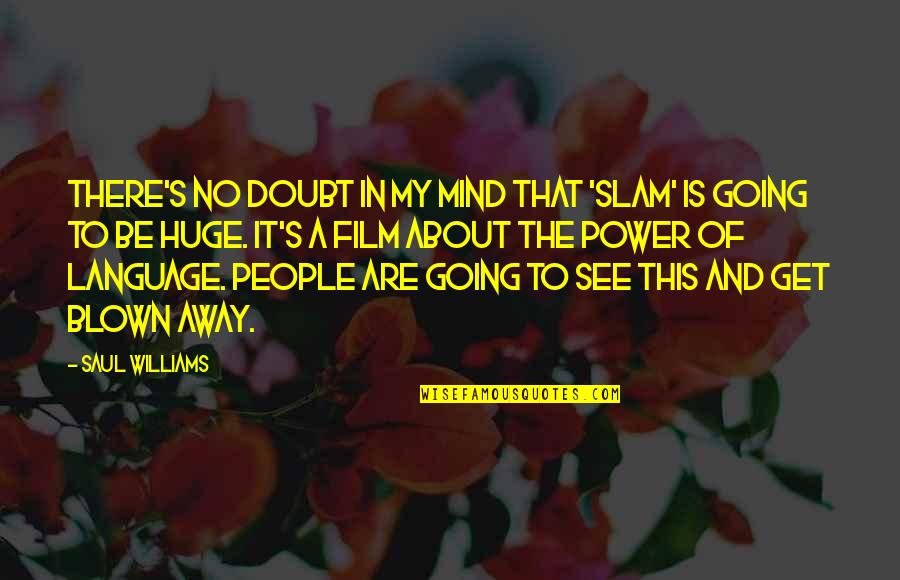 There's no doubt in my mind that 'Slam' is going to be huge. It's a film about the power of language. People are going to see this and get
blown away
. —
Saul Williams