Blood Taste Quotes
Collection of top 27 famous quotes about Blood Taste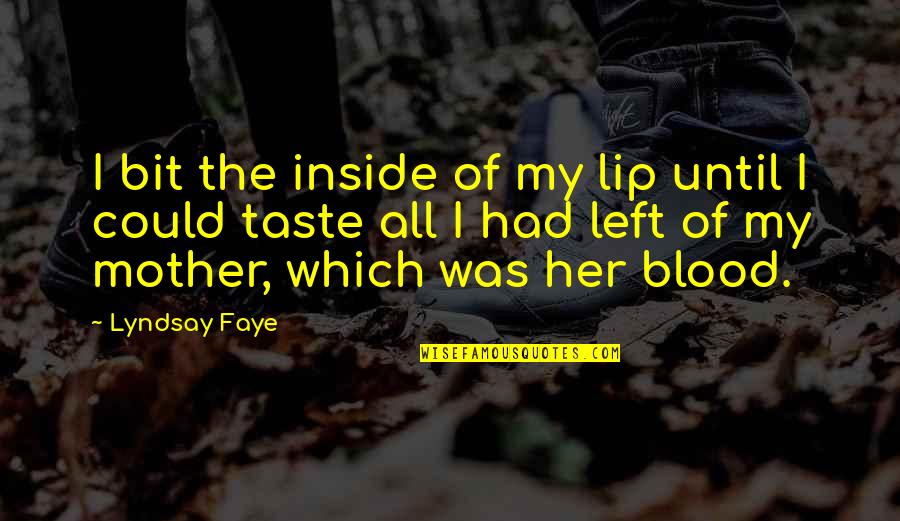 I bit the inside of my lip until I could taste all I had left of my mother, which was her blood.
—
Lyndsay Faye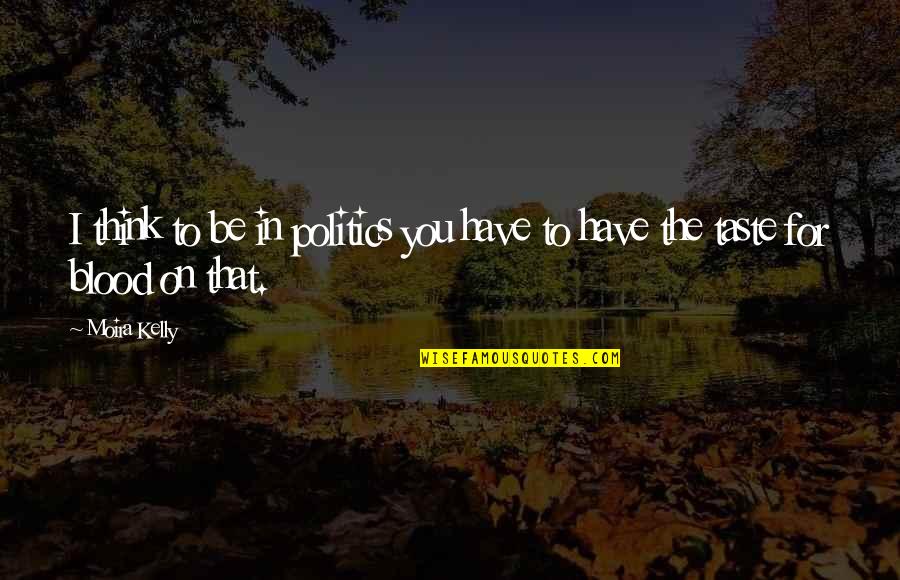 I think to be in politics you have to have the taste for blood on that.
—
Moira Kelly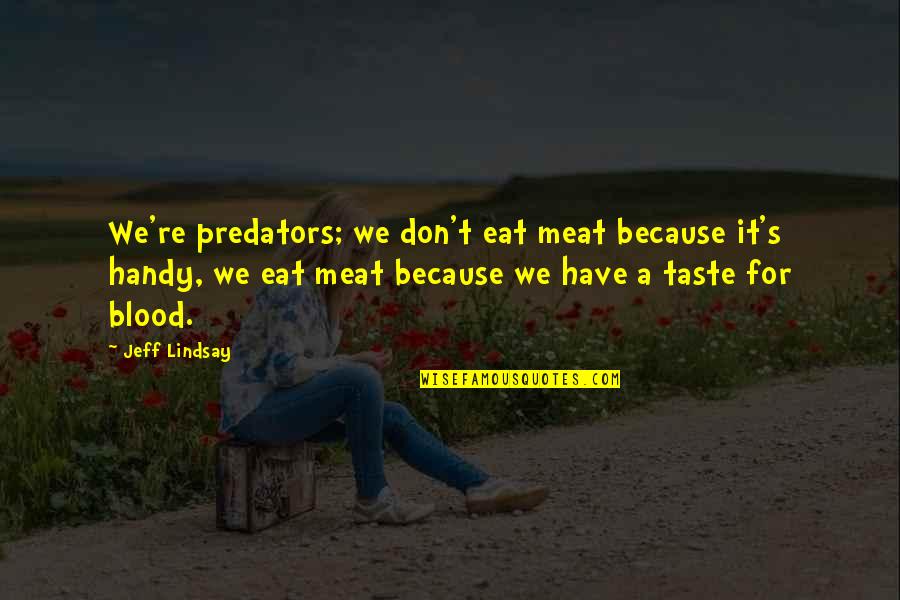 We're predators; we don't eat meat because it's handy, we eat meat because we have a taste for blood.
—
Jeff Lindsay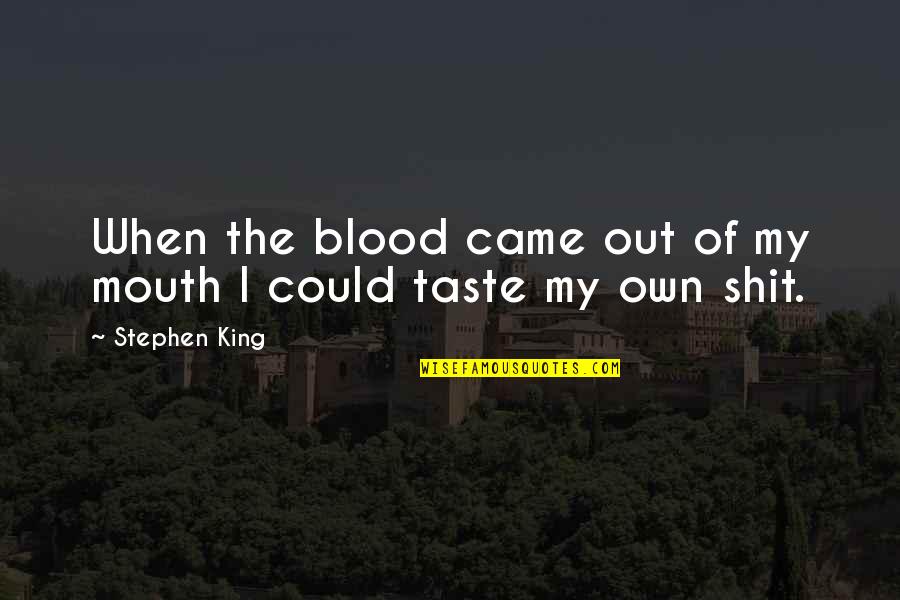 When the blood came out of my mouth I could taste my own shit.
—
Stephen King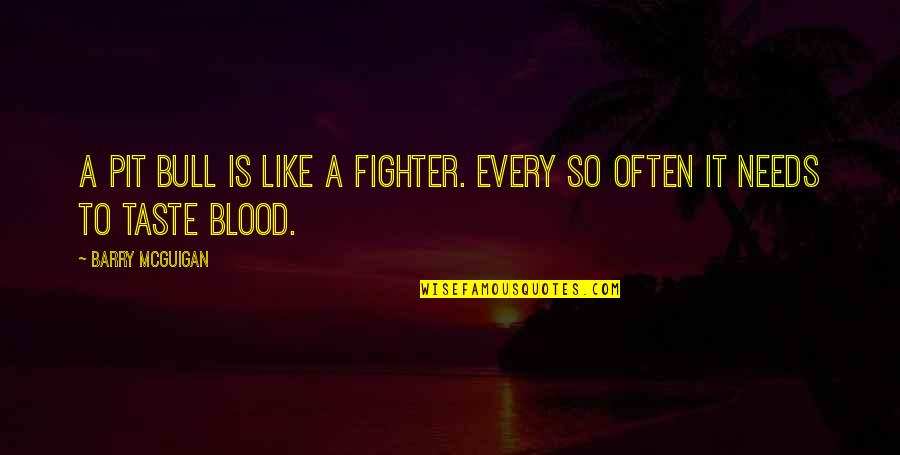 A pit bull is like a fighter. Every so often it needs to taste blood.
—
Barry McGuigan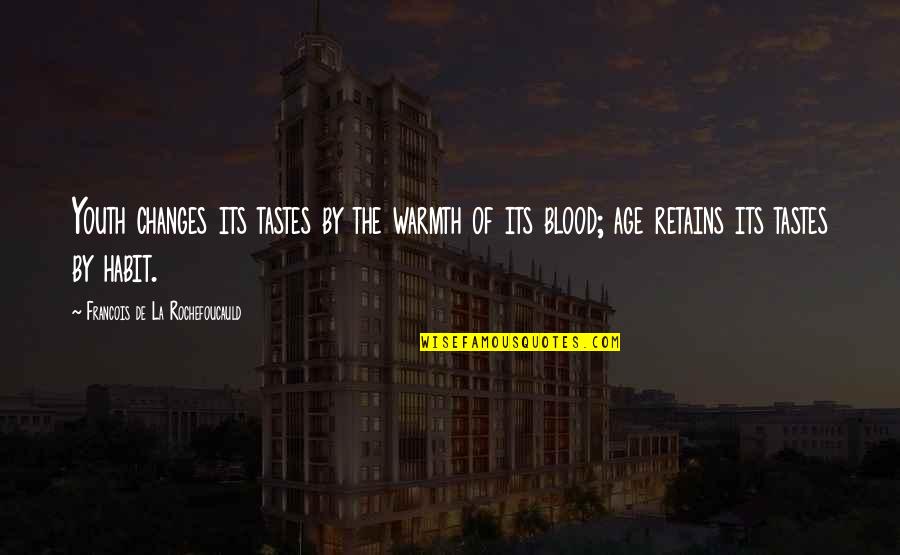 Youth changes its tastes by the warmth of its blood; age retains its tastes by habit.
—
Francois De La Rochefoucauld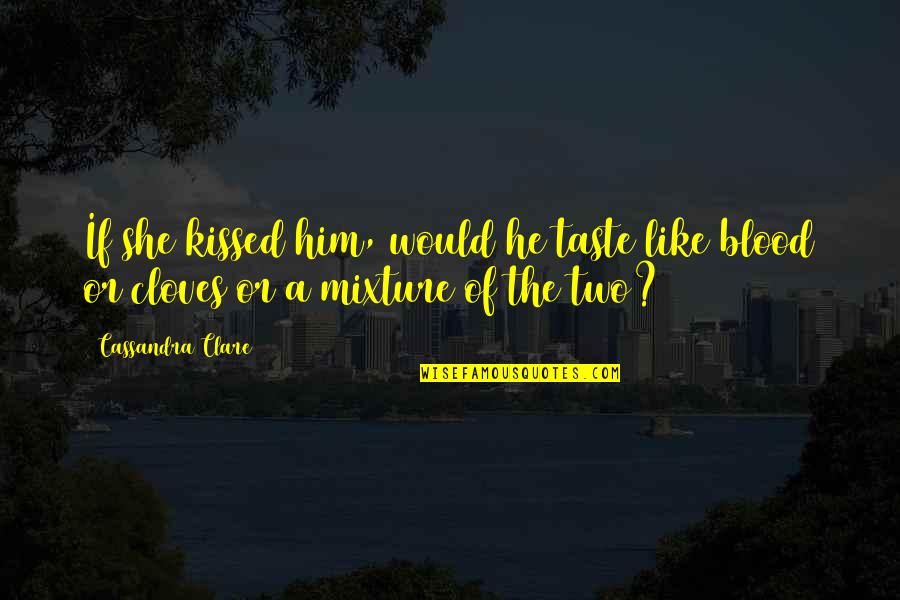 If she kissed him, would he taste like blood or cloves or a mixture of the two?
—
Cassandra Clare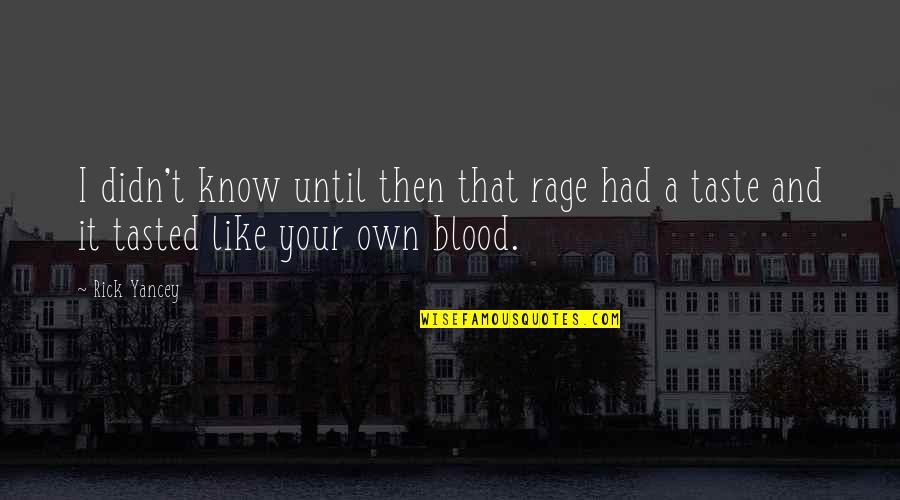 I didn't know until then that rage had a taste and it tasted like your own blood. —
Rick Yancey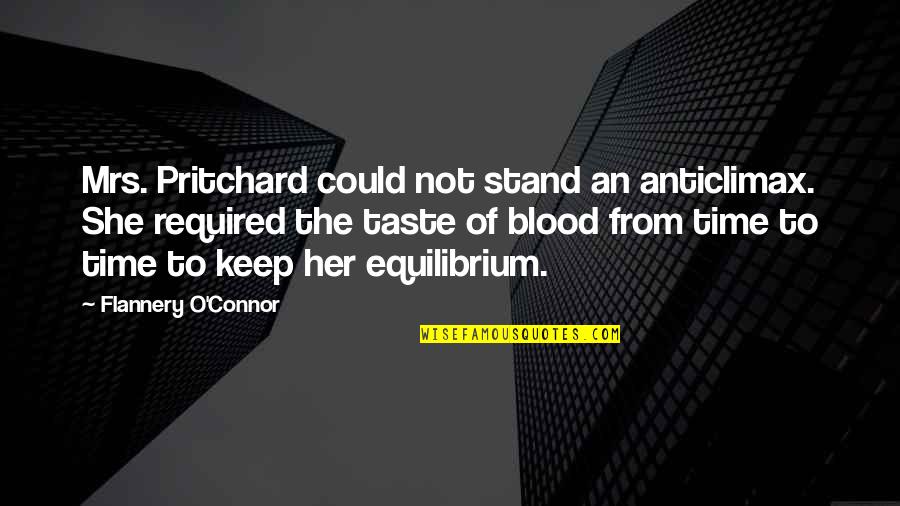 Mrs. Pritchard could not stand an anticlimax. She required the taste of blood from time to time to keep her equilibrium. —
Flannery O'Connor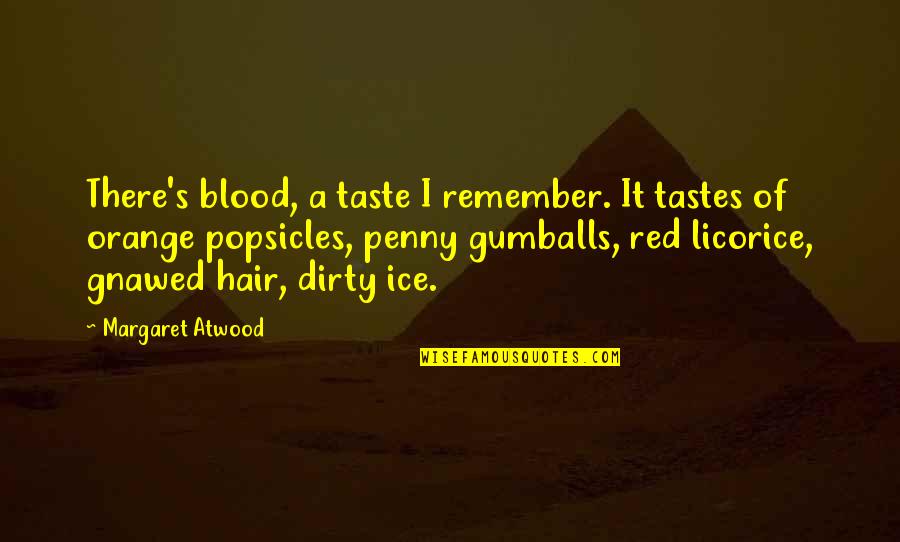 There's blood, a taste I remember. It tastes of orange popsicles, penny gumballs, red licorice, gnawed hair, dirty ice. —
Margaret Atwood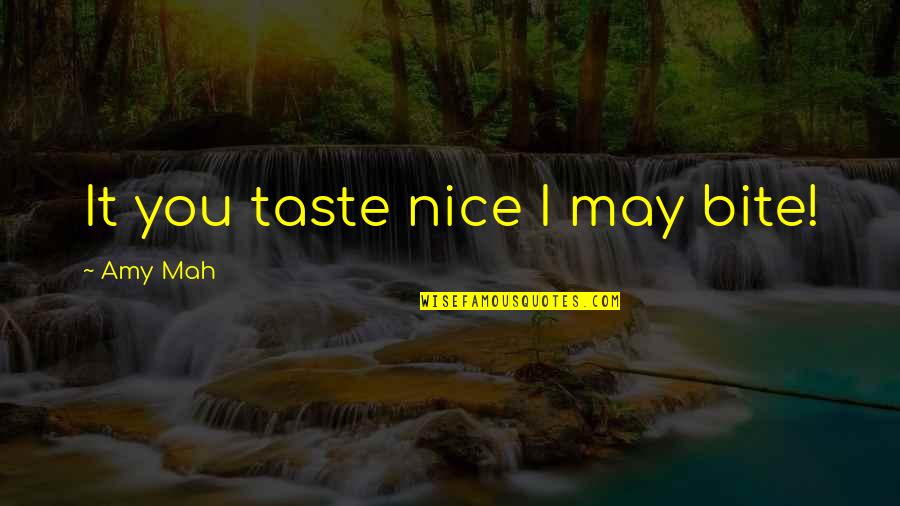 It you taste nice I may bite! —
Amy Mah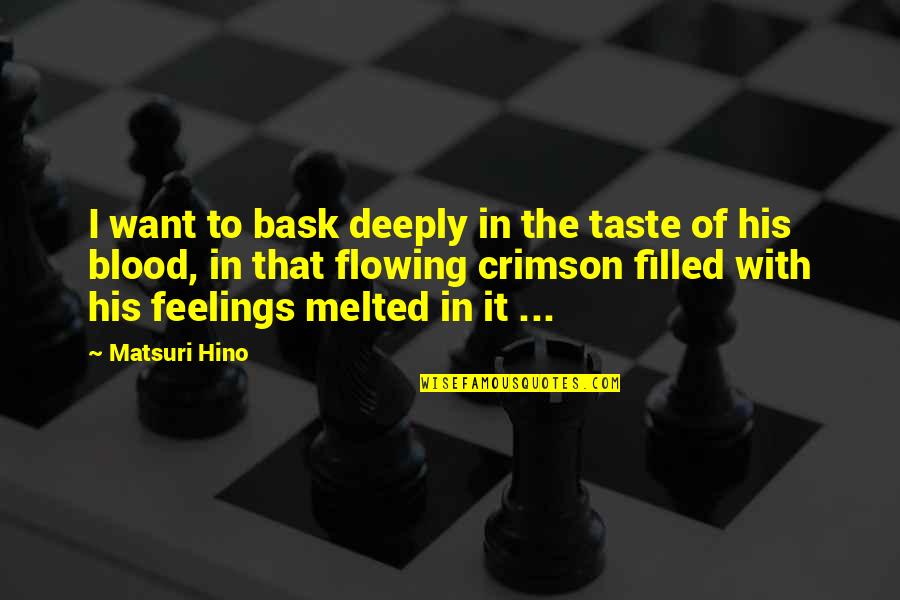 I want to bask deeply in the taste of his blood, in that flowing crimson filled with his feelings melted in it ... —
Matsuri Hino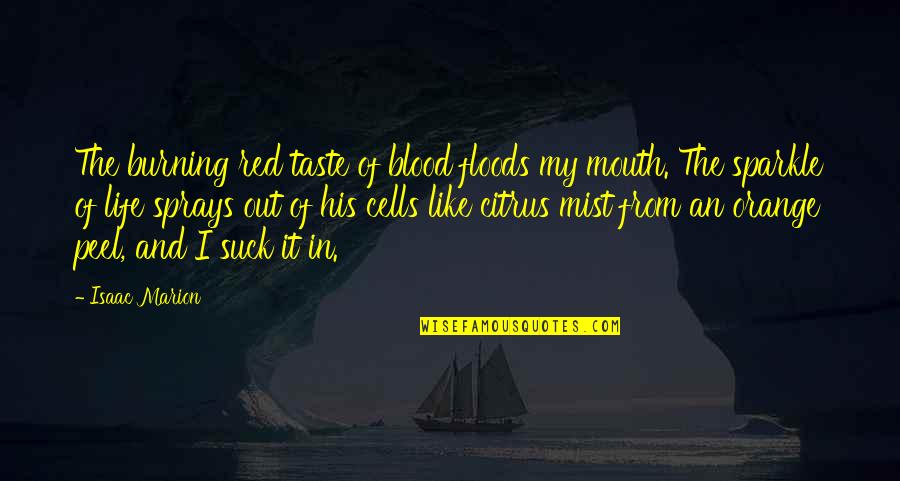 The burning red taste of blood floods my mouth. The sparkle of life sprays out of his cells like citrus mist from an orange peel, and I suck it in. —
Isaac Marion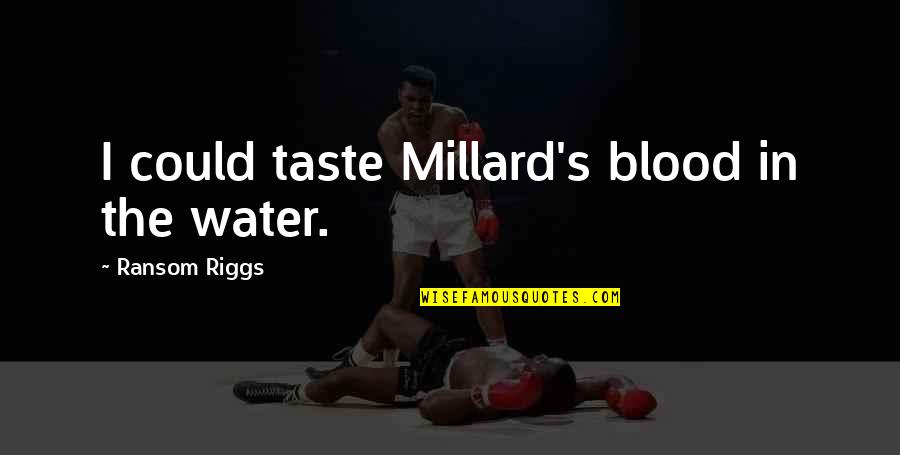 I could taste Millard's blood in the water. —
Ransom Riggs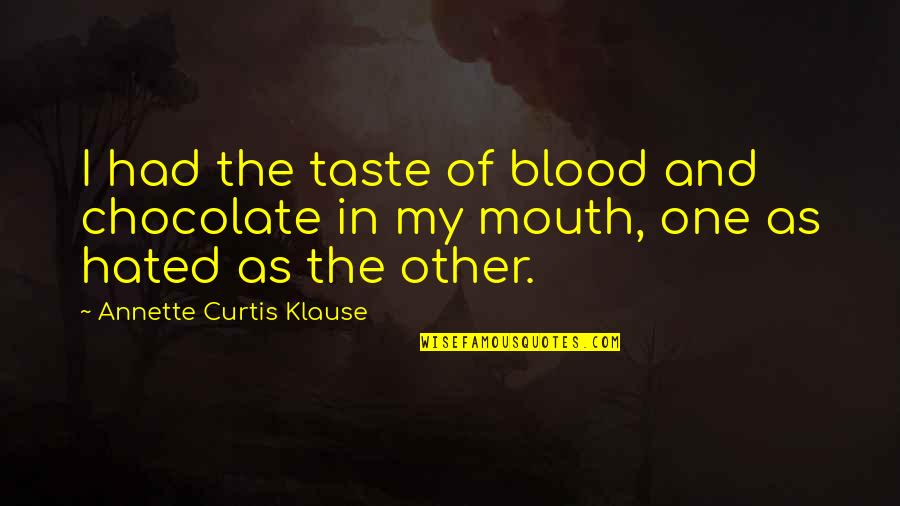 I had the taste of blood and chocolate in my mouth, one as hated as the other. —
Annette Curtis Klause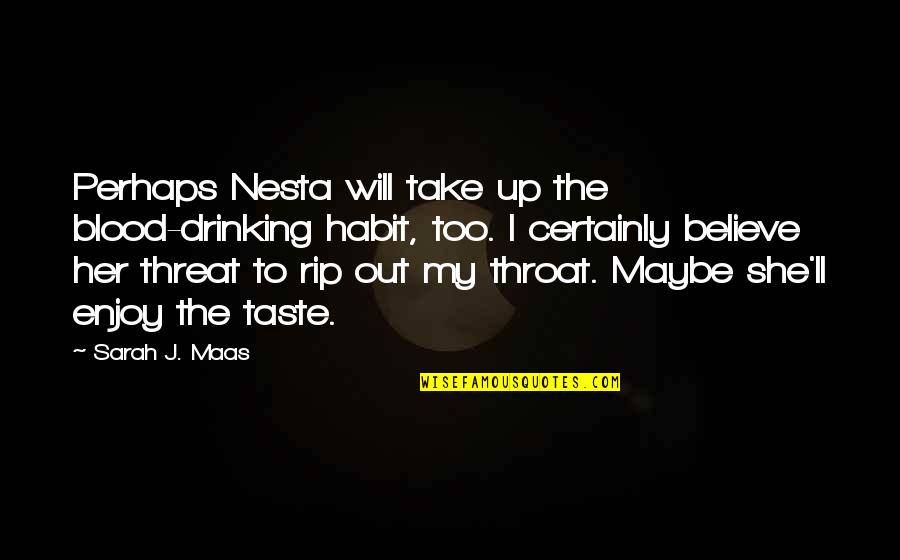 Perhaps Nesta will take up the blood-drinking habit, too. I certainly believe her threat to rip out my throat. Maybe she'll enjoy the taste. —
Sarah J. Maas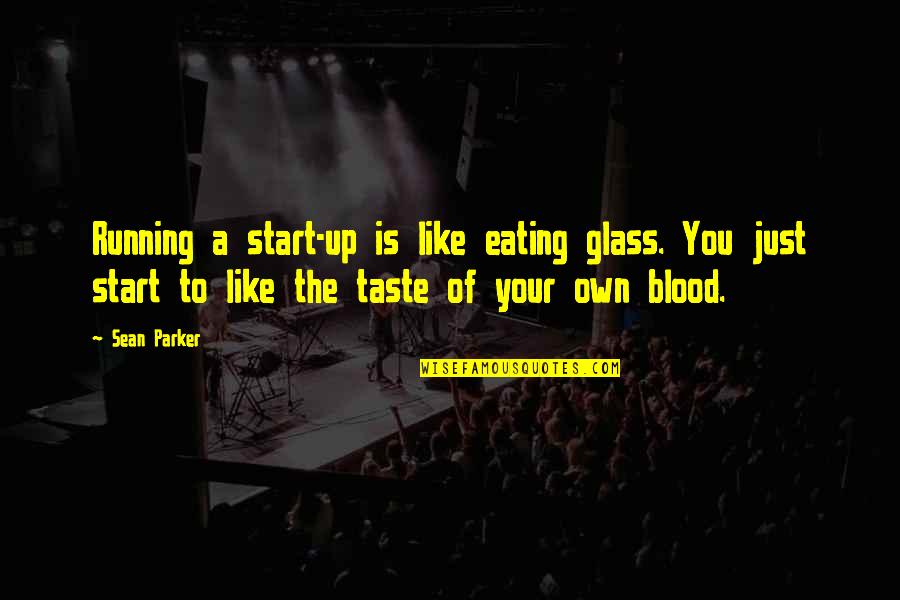 Running a start-up is like eating glass. You just start to like the taste of your own blood. —
Sean Parker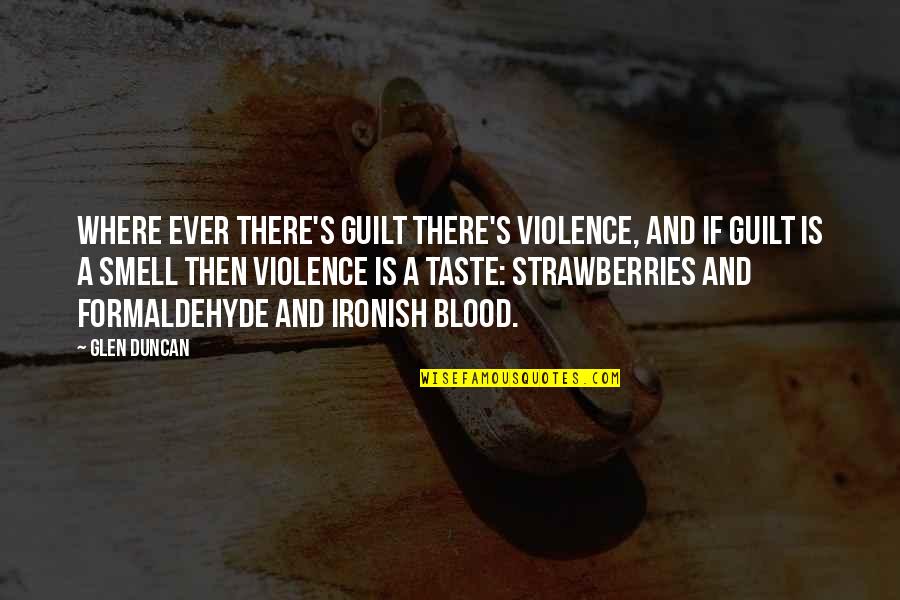 Where ever there's guilt there's violence, and if guilt is a smell then violence is a taste: strawberries and formaldehyde and ironish blood. —
Glen Duncan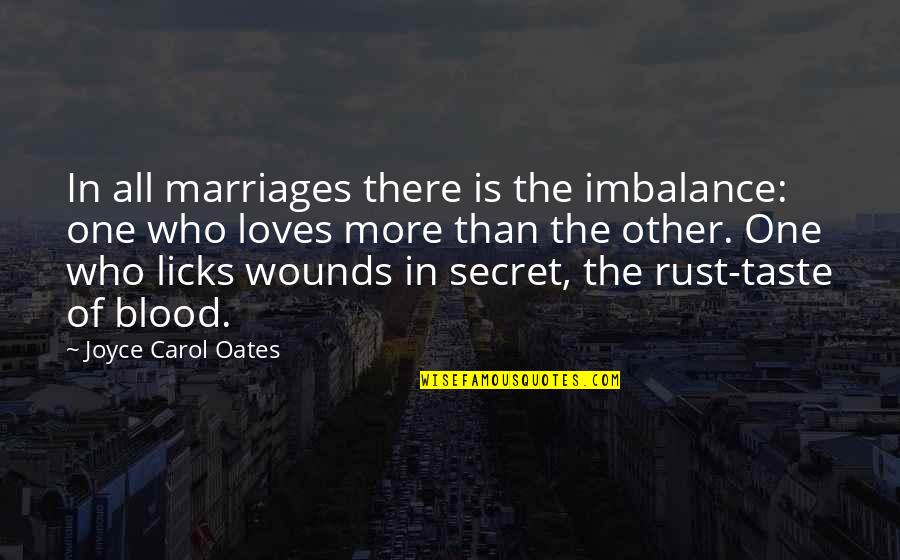 In all marriages there is the imbalance: one who loves more than the other. One who licks wounds in secret, the rust-taste of blood. —
Joyce Carol Oates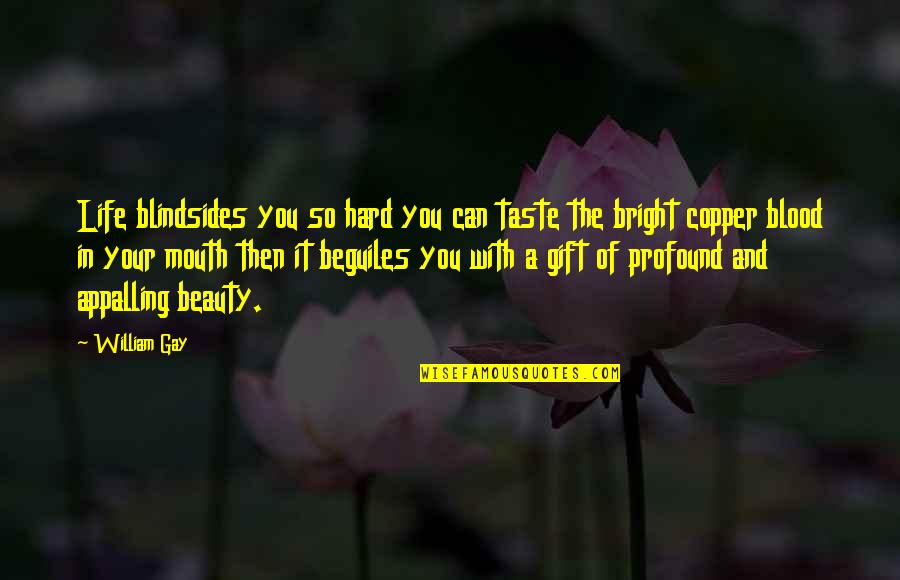 Life blindsides you so hard you can taste the bright copper blood in your mouth then it beguiles you with a gift of profound and appalling beauty. —
William Gay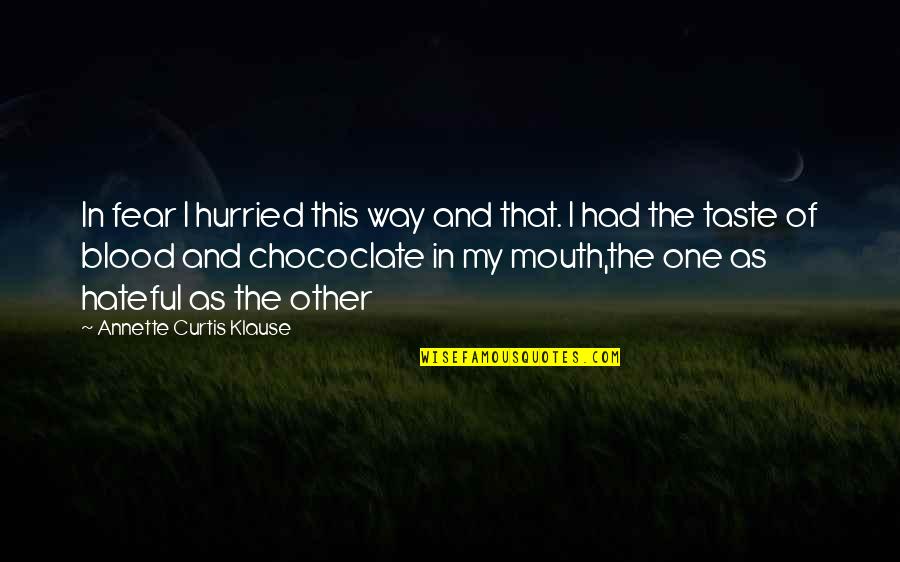 In fear I hurried this way and that. I had the taste of blood and chococlate in my mouth,the one as hateful as the other —
Annette Curtis Klause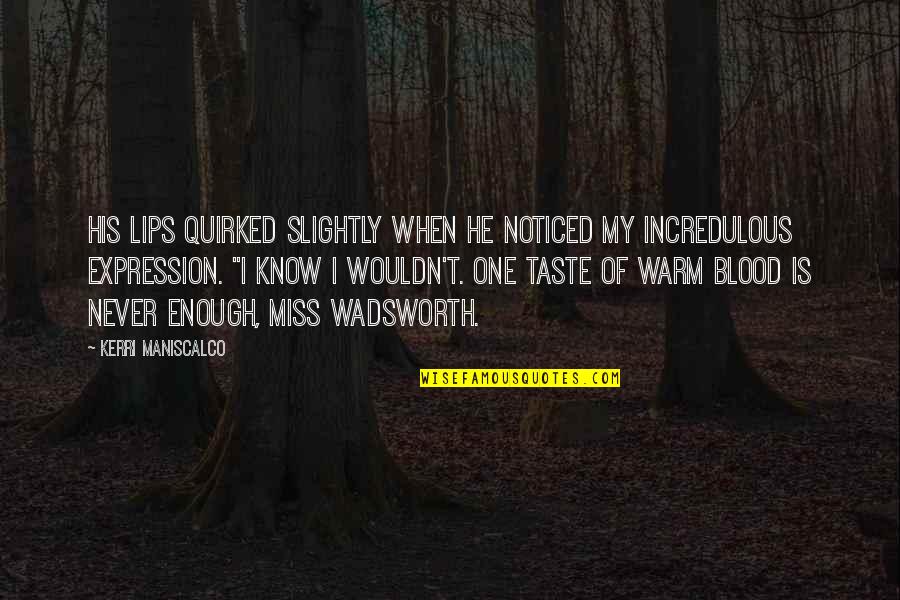 His lips quirked slightly when he noticed my incredulous expression. "I know I wouldn't. One taste of warm blood is never enough, Miss Wadsworth. —
Kerri Maniscalco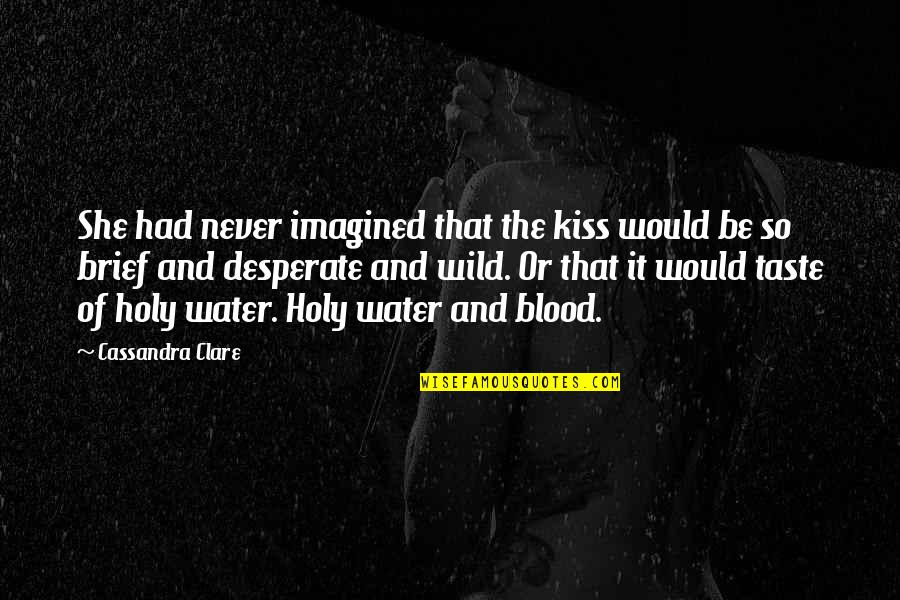 She had never imagined that the kiss would be so brief and desperate and wild. Or that it would taste of holy water. Holy water and blood. —
Cassandra Clare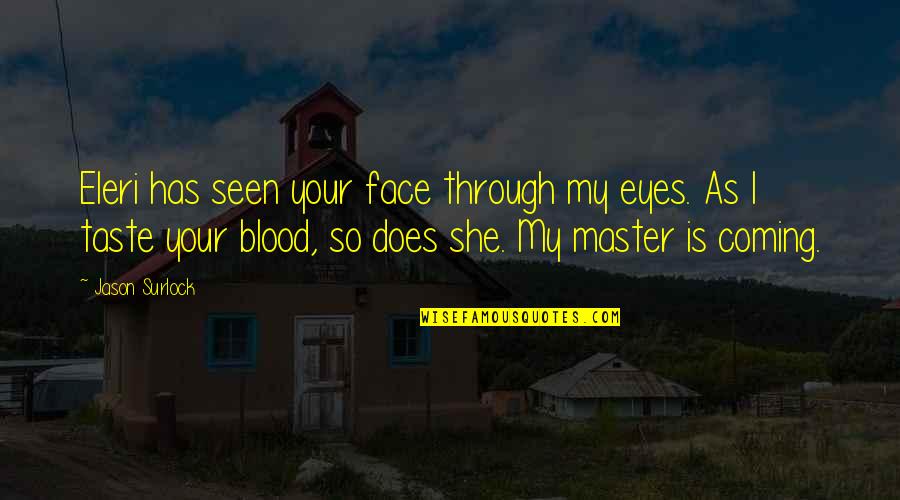 Eleri has seen your face through my eyes. As I taste your blood, so does she. My master is coming. —
Jason Surlock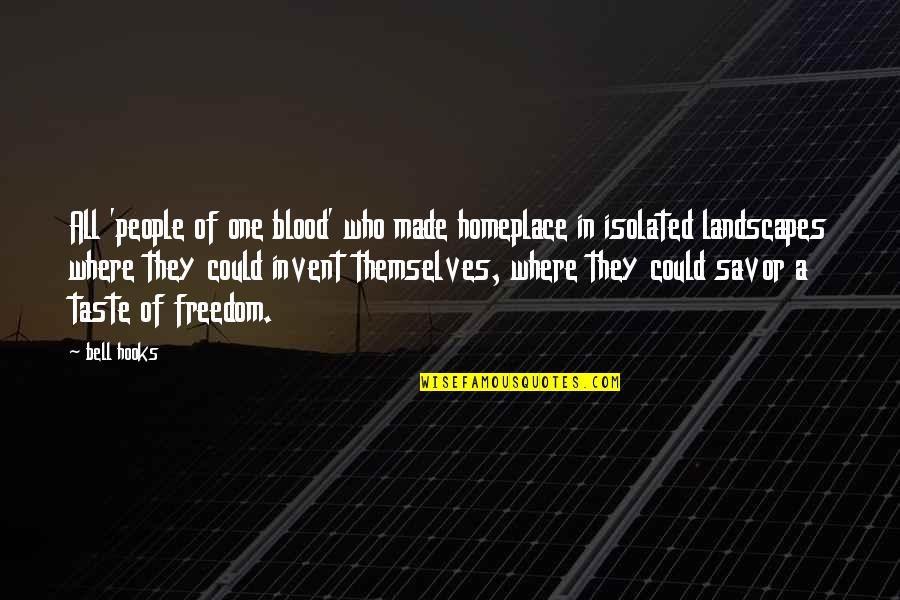 All 'people of one blood' who made homeplace in isolated landscapes where they could invent themselves, where they could savor a taste of freedom. —
Bell Hooks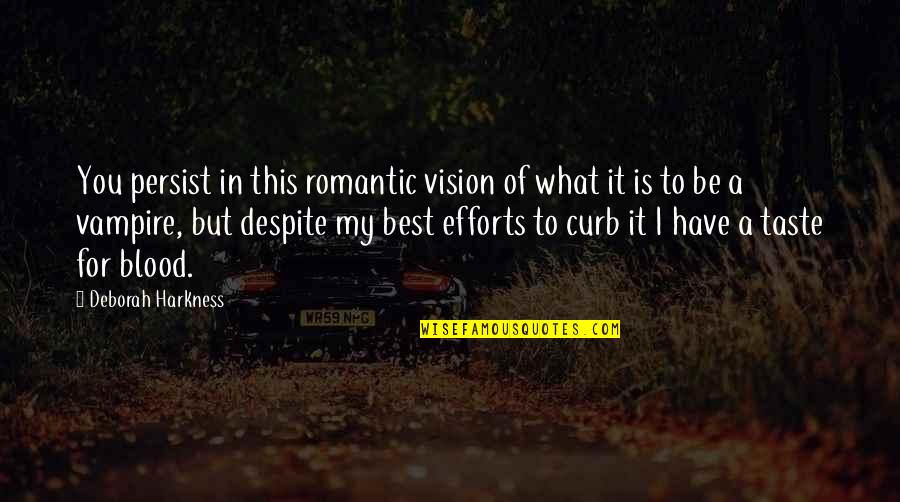 You persist in this romantic vision of what it is to be a vampire, but despite my best efforts to curb it I have a taste for blood. —
Deborah Harkness
I smell blood. I'm like a pit bull. Once I taste blood I'm on you .. and I'm about to taste blood. —
Torii Hunter