Bleeding Heart Quotes
Collection of top 38 famous quotes about Bleeding Heart
Bleeding Heart Quotes & Sayings
Happy to read and share the best inspirational Bleeding Heart quotes, sayings and quotations on Wise Famous Quotes.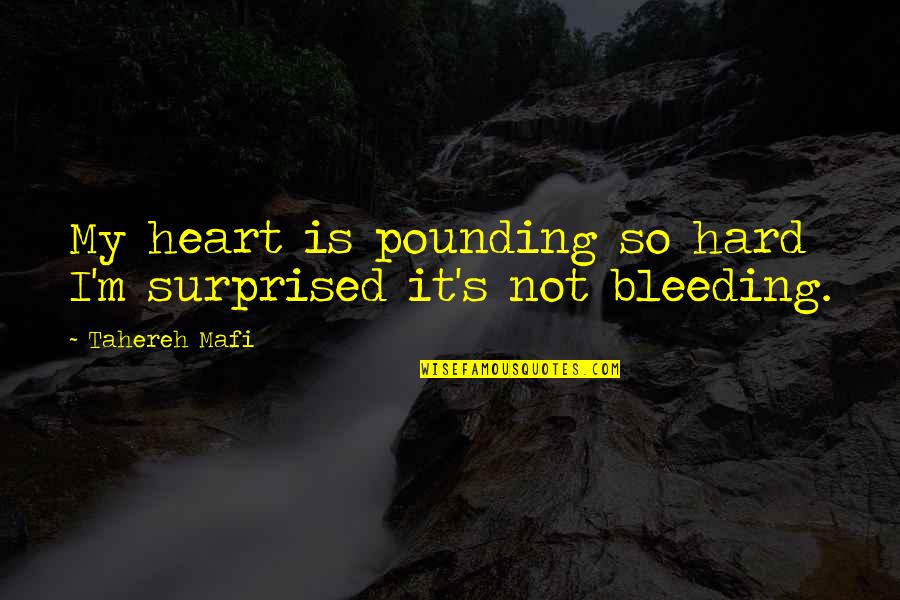 My heart is pounding so hard I'm surprised it's not bleeding.
—
Tahereh Mafi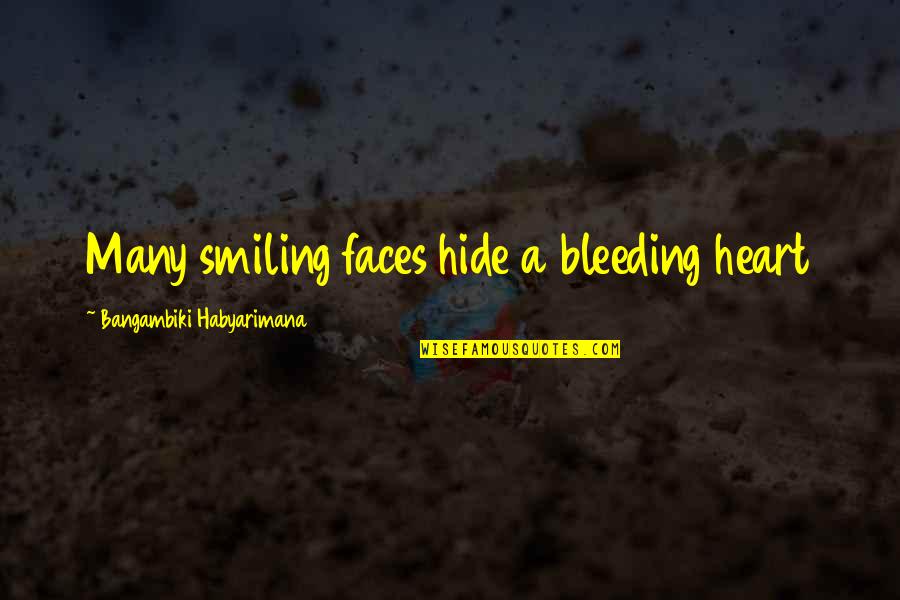 Many smiling faces hide a bleeding heart
—
Bangambiki Habyarimana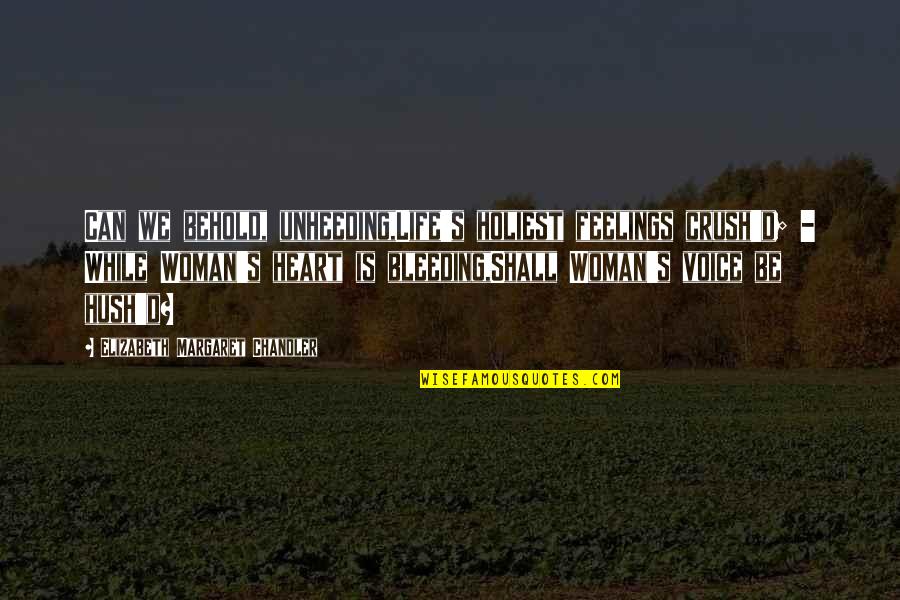 Can we behold, unheeding,
Life's holiest feelings crush'd; -
While Woman's heart is bleeding,
Shall Woman's voice be hush'd?
—
Elizabeth Margaret Chandler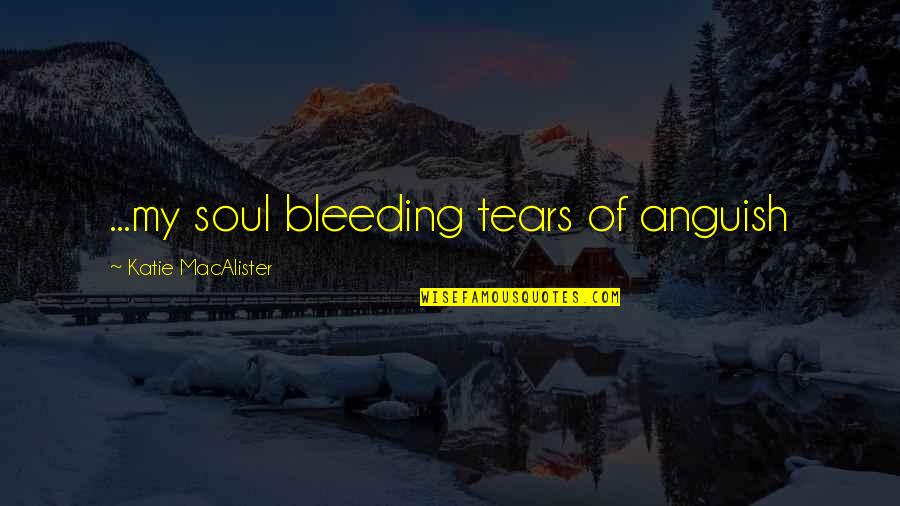 ...my soul bleeding tears of anguish
—
Katie MacAlister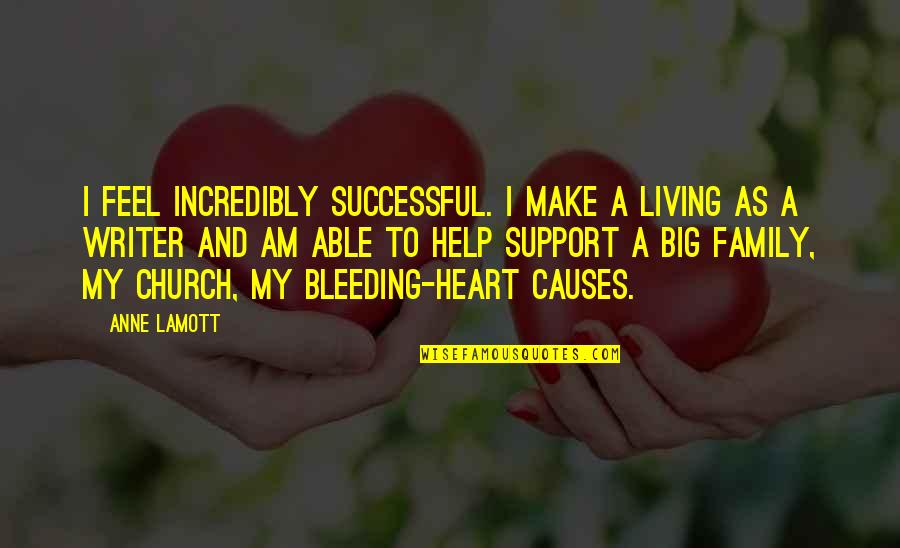 I feel incredibly successful. I make a living as a writer and am able to help support a big family, my church, my bleeding-heart causes.
—
Anne Lamott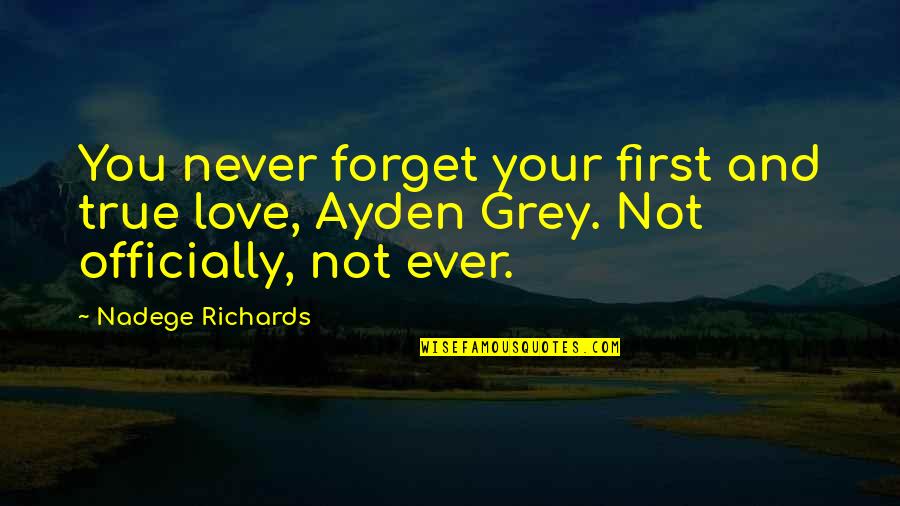 You never forget your first and true love, Ayden Grey. Not officially, not ever.
—
Nadege Richards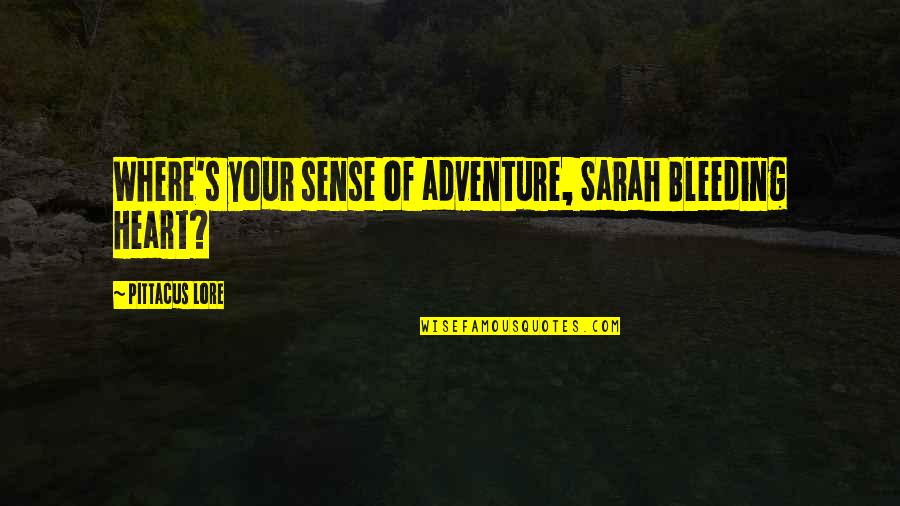 Where's your sense of adventure, Sarah Bleeding Heart? —
Pittacus Lore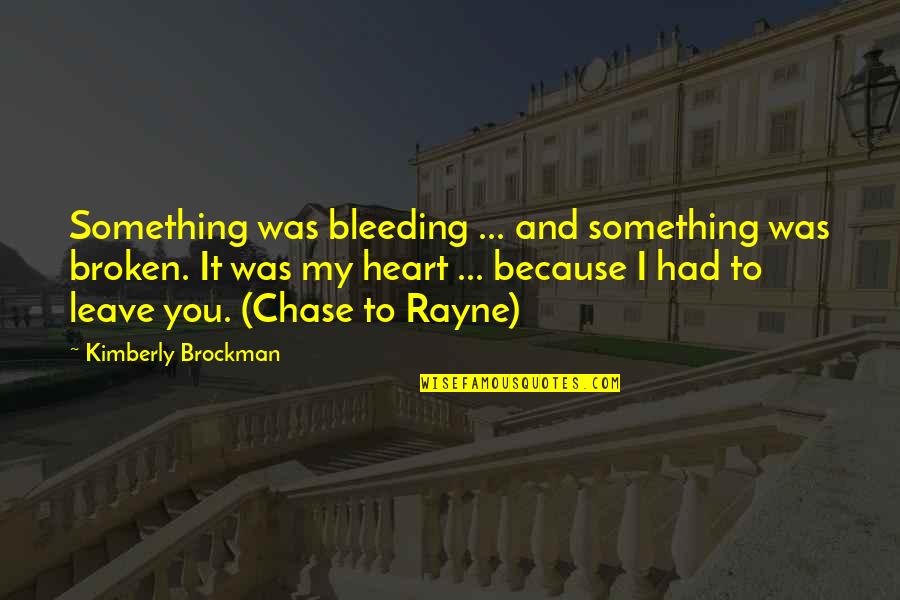 Something was bleeding ... and something was broken. It was my heart ... because I had to leave you. (Chase to Rayne) —
Kimberly Brockman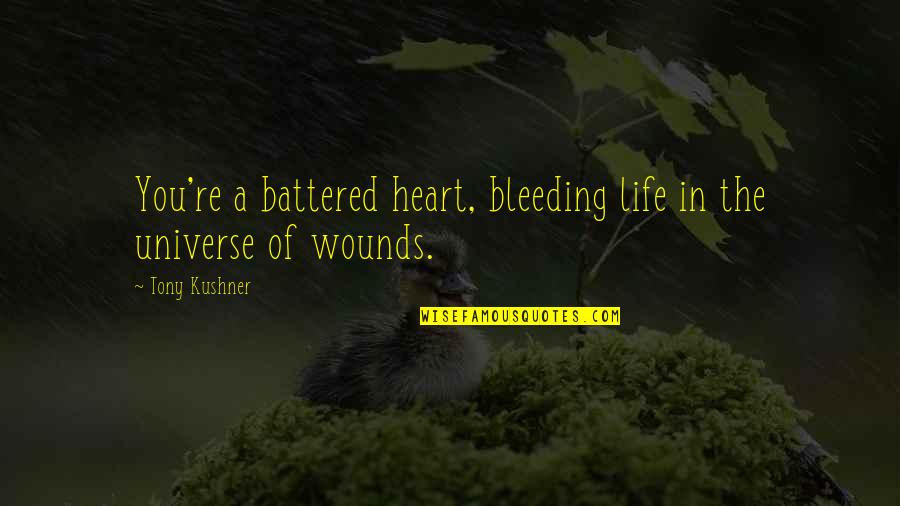 You're a battered heart, bleeding life in the universe of wounds. —
Tony Kushner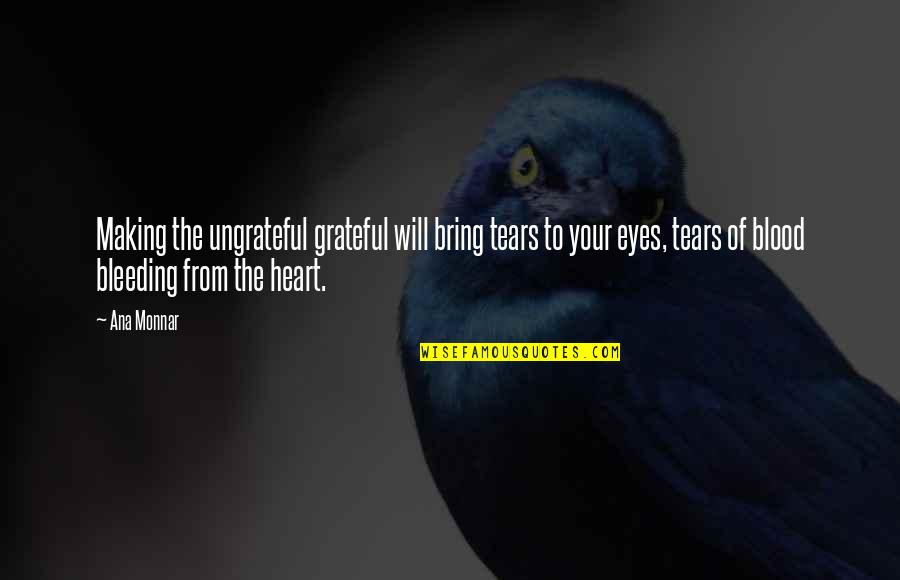 Making the ungrateful grateful will bring tears to your eyes, tears of blood bleeding from the heart. —
Ana Monnar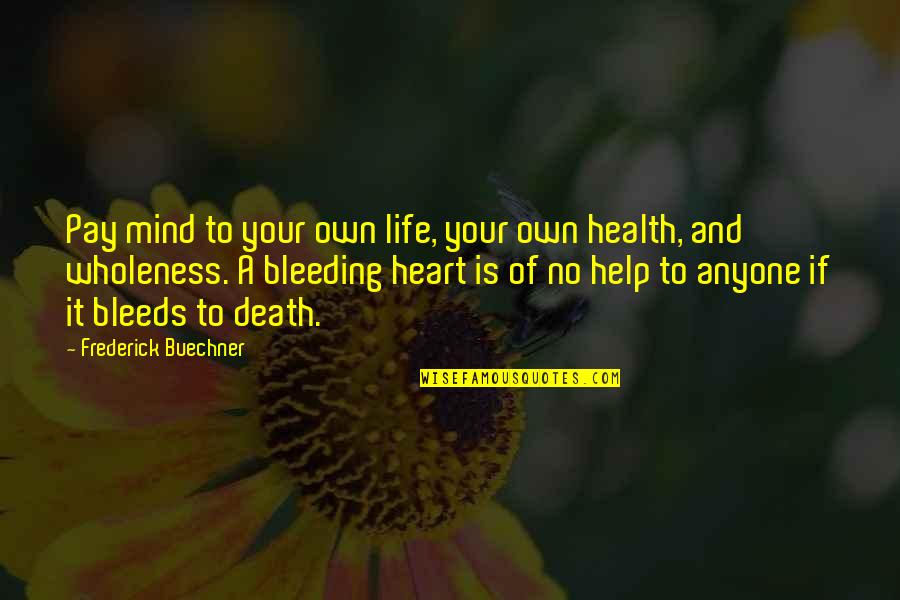 Pay mind to your own life, your own health, and wholeness. A
bleeding heart
is of no help to anyone if it bleeds to death. —
Frederick Buechner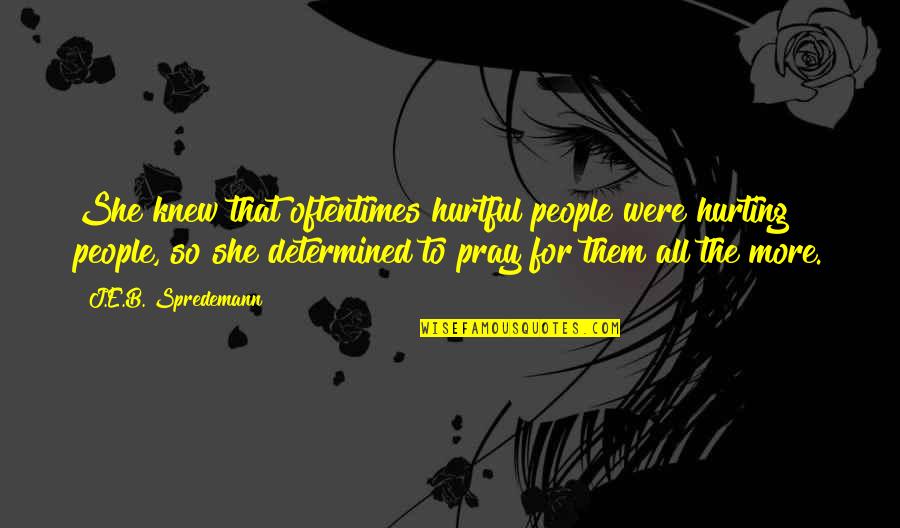 She knew that oftentimes hurtful people were hurting people, so she determined to pray for them all the more. —
J.E.B. Spredemann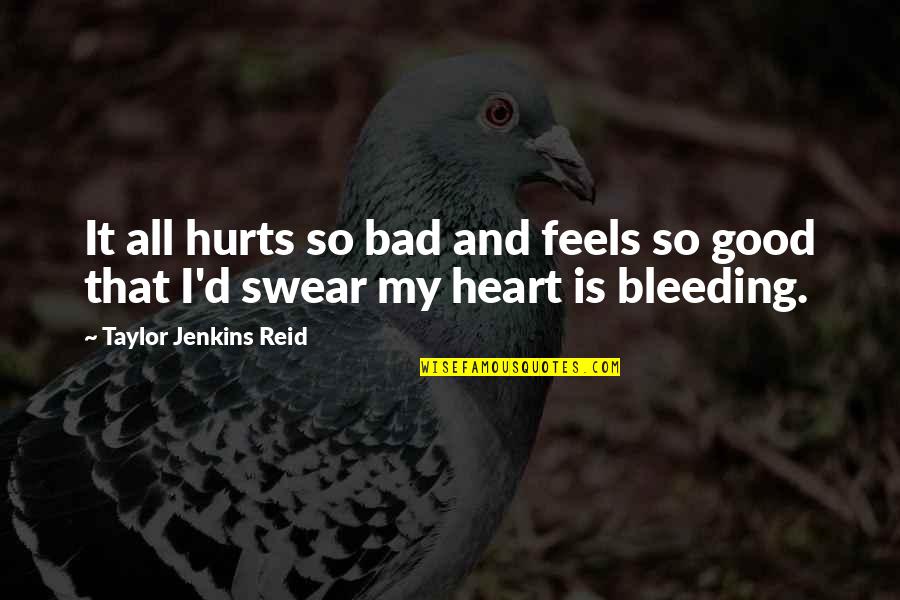 It all hurts so bad and feels so good that I'd swear my heart is bleeding. —
Taylor Jenkins Reid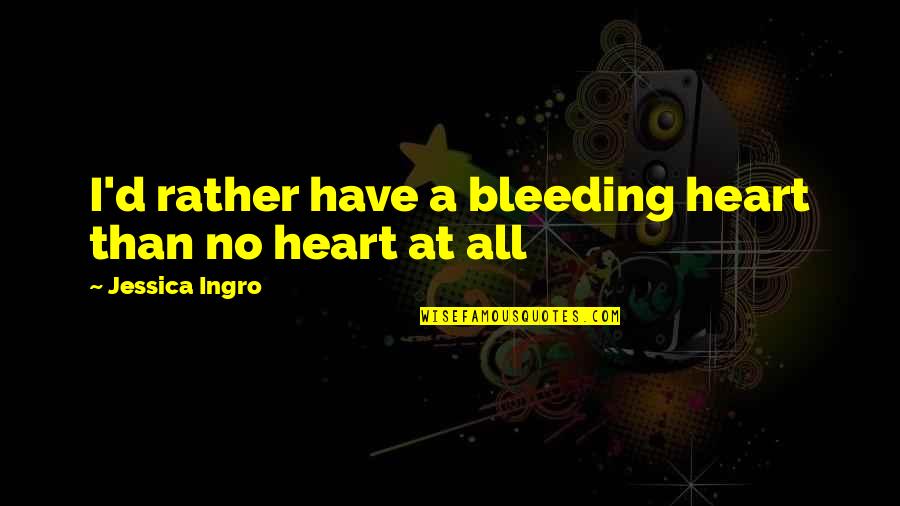 I'd rather have a
bleeding heart
than no heart at all —
Jessica Ingro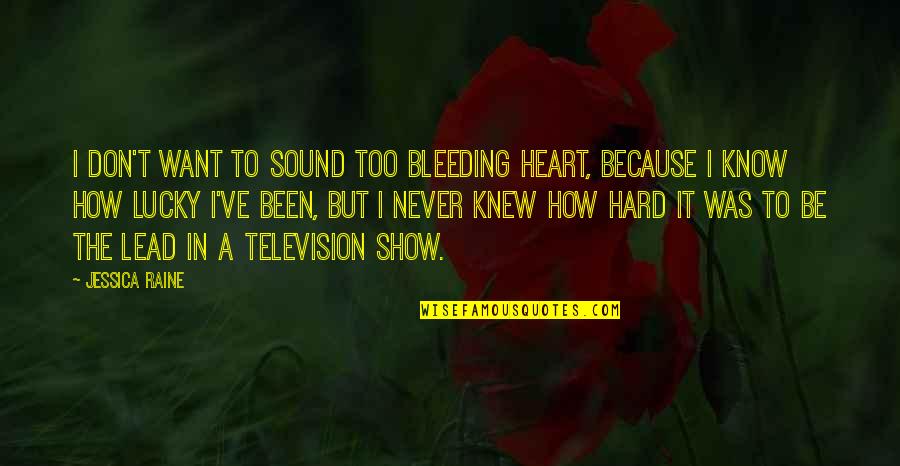 I don't want to sound too
bleeding heart
, because I know how lucky I've been, but I never knew how hard it was to be the lead in a television show. —
Jessica Raine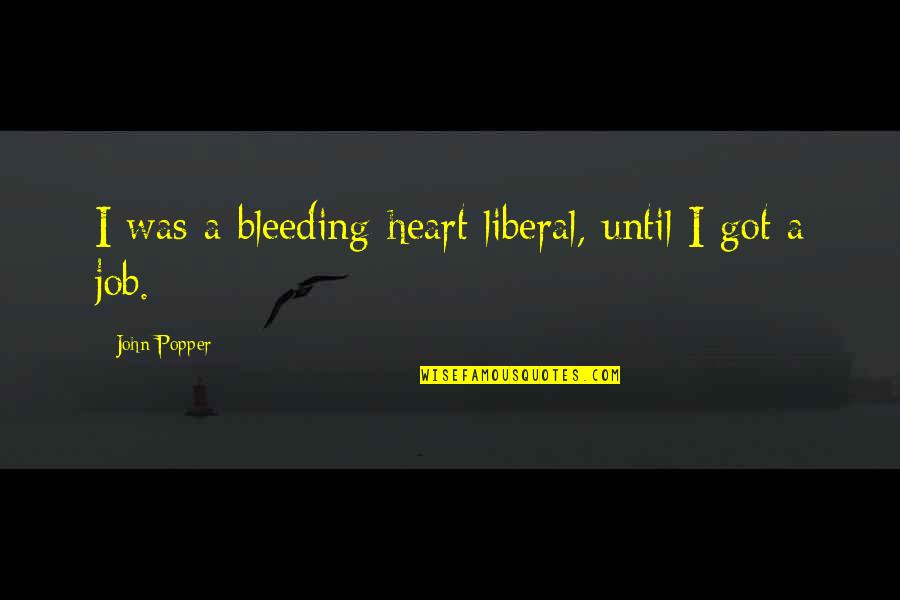 I was a bleeding-heart liberal, until I got a job. —
John Popper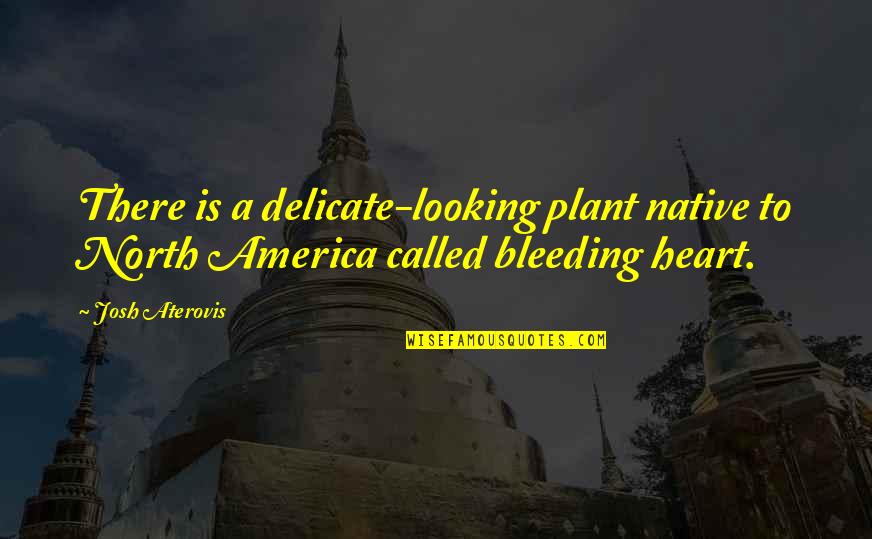 There is a delicate-looking plant native to North America called
bleeding heart
. —
Josh Aterovis
so she pulled on all her puppet-strings and ignored how they pulled right back until they nearly ripped right out of her heart to leave it bleeding. —
Cole McCade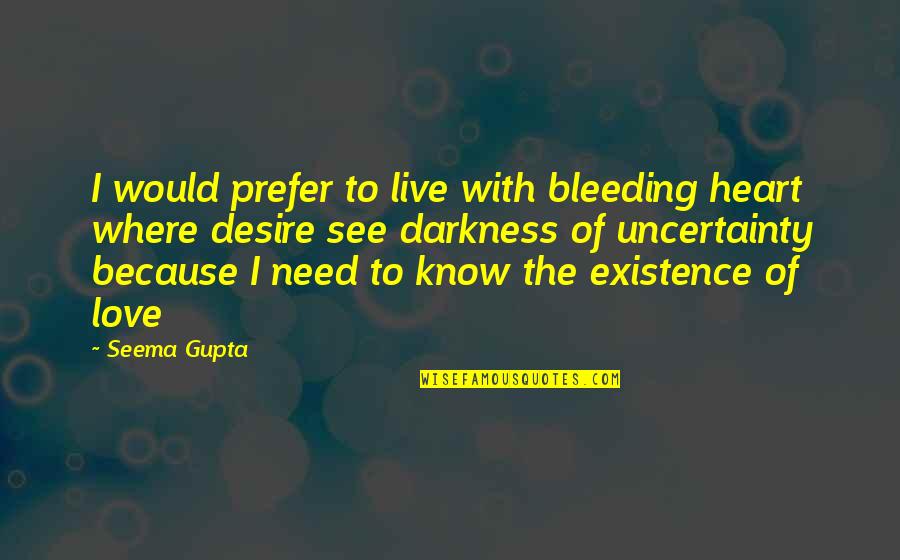 I would prefer to live with
bleeding heart
where desire see darkness of uncertainty because I need to know the existence of love —
Seema Gupta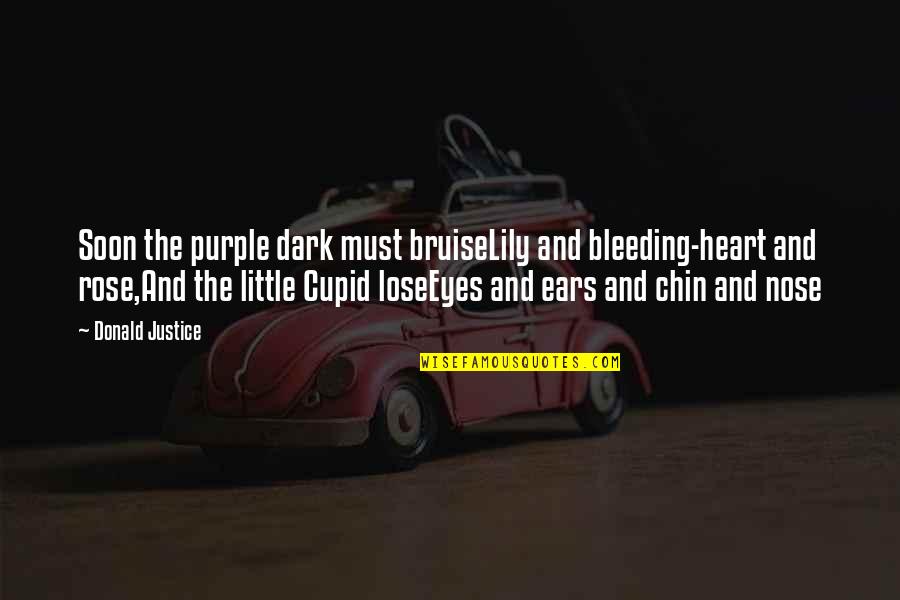 Soon the purple dark must bruise
Lily and bleeding-heart and rose,
And the little Cupid lose
Eyes and ears and chin and nose —
Donald Justice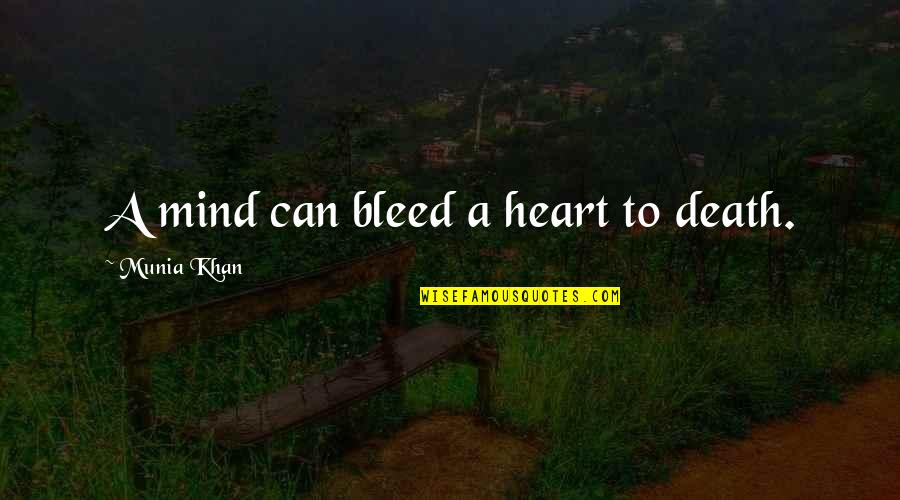 A mind can bleed a heart to death. —
Munia Khan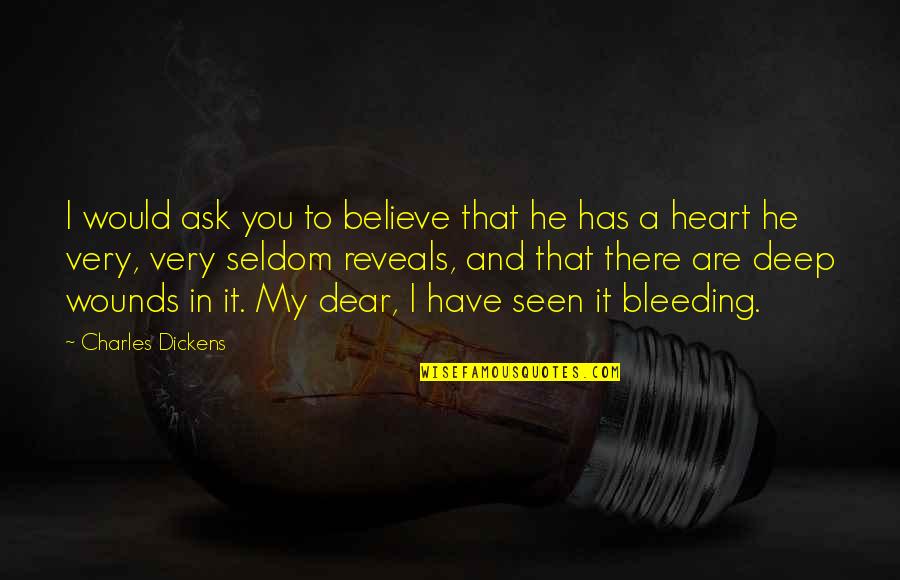 I would ask you to believe that he has a heart he very, very seldom reveals, and that there are deep wounds in it. My dear, I have seen it bleeding. —
Charles Dickens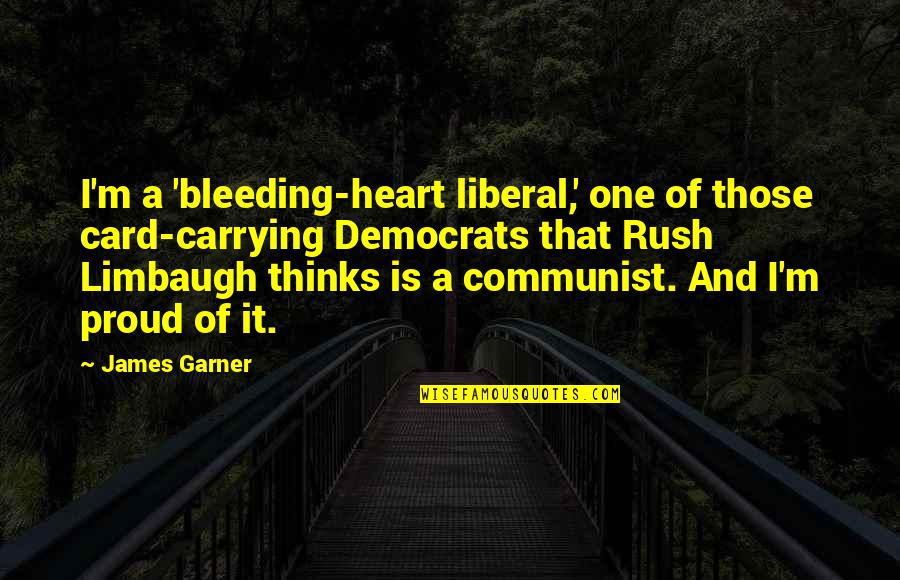 I'm a 'bleeding-heart liberal,' one of those card-carrying Democrats that Rush Limbaugh thinks is a communist. And I'm proud of it. —
James Garner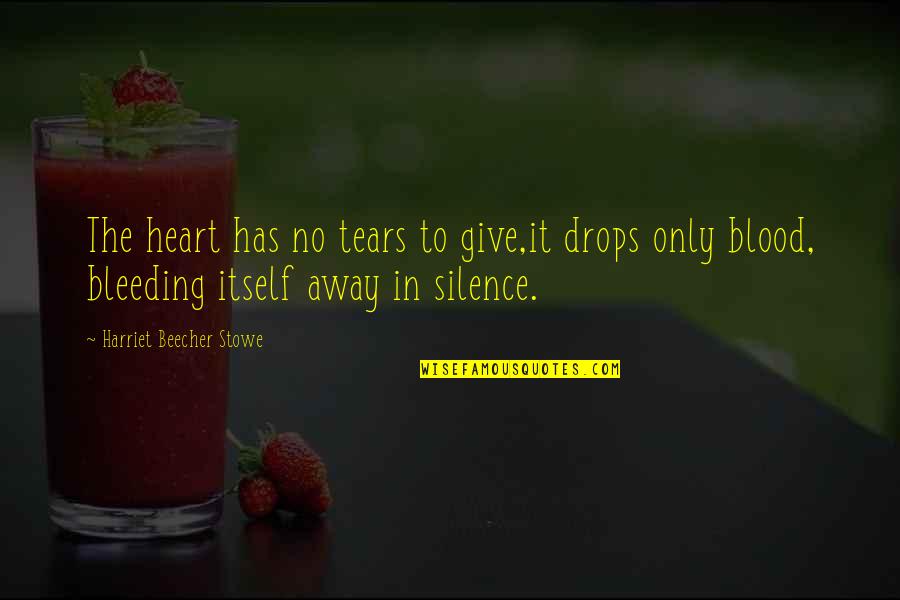 The heart has no tears to give,
it drops only blood, bleeding itself away in silence. —
Harriet Beecher Stowe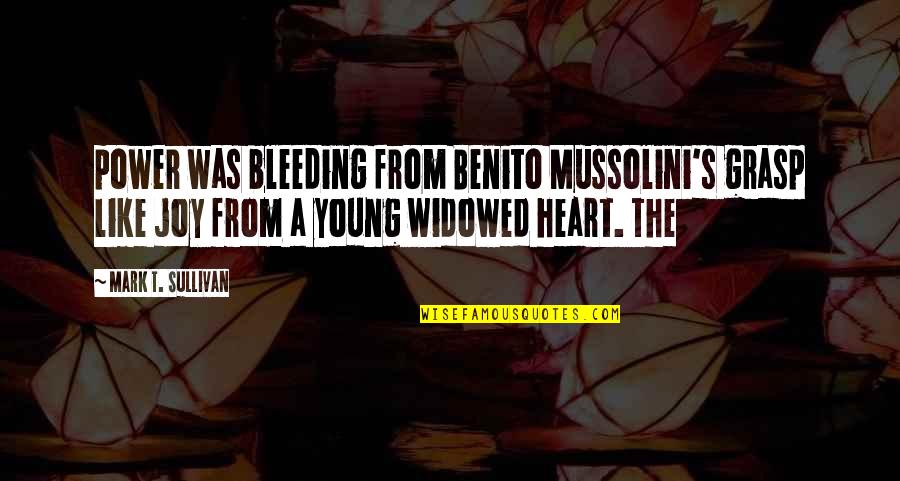 power was bleeding from Benito Mussolini's grasp like joy from a young widowed heart. The —
Mark T. Sullivan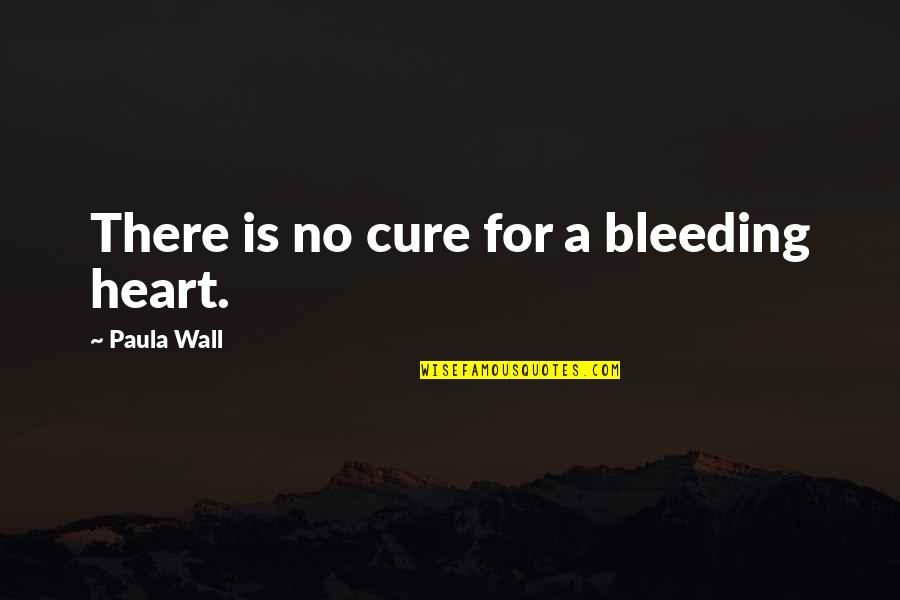 There is no cure for a
bleeding heart
. —
Paula Wall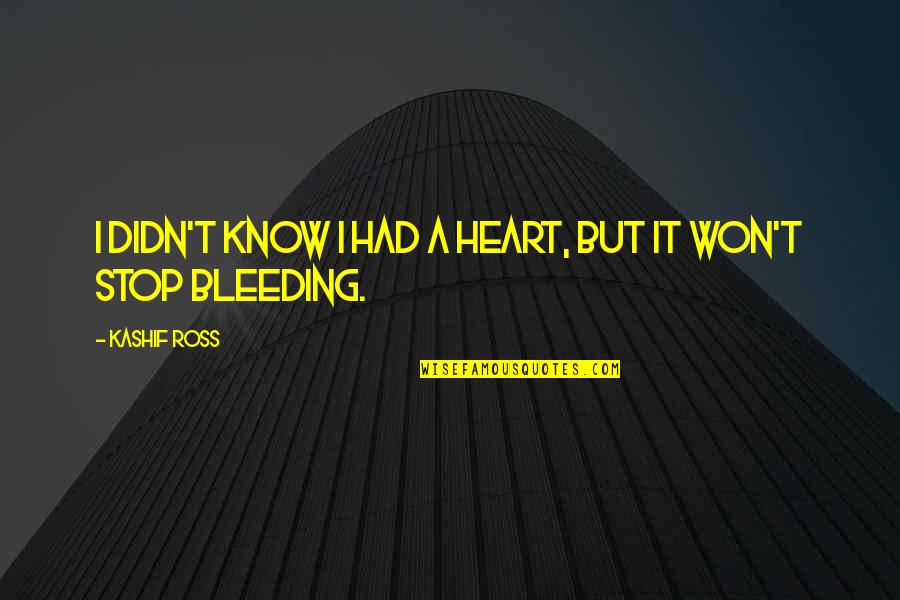 I didn't know I had a heart, but it won't stop bleeding. —
Kashif Ross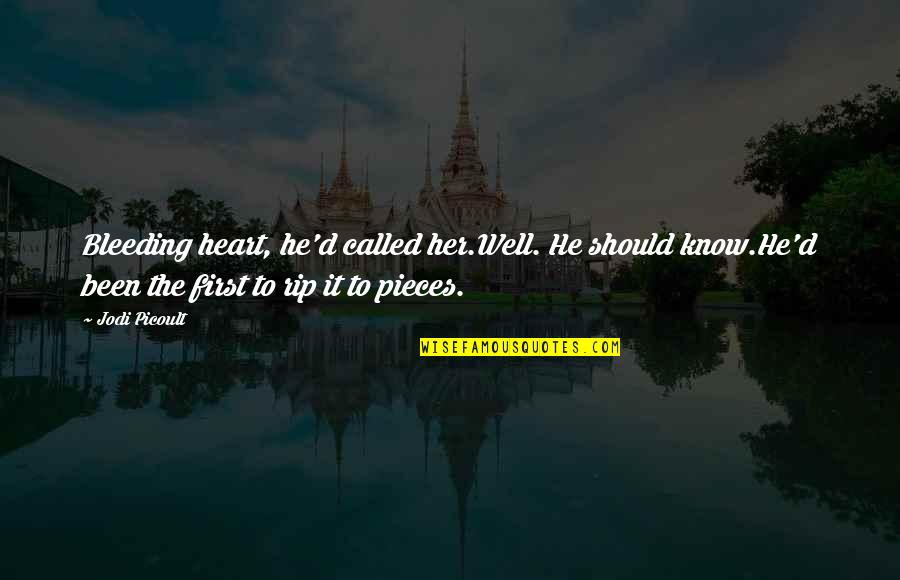 Bleeding heart
, he'd called her.
Well. He should know.
He'd been the first to rip it to pieces. —
Jodi Picoult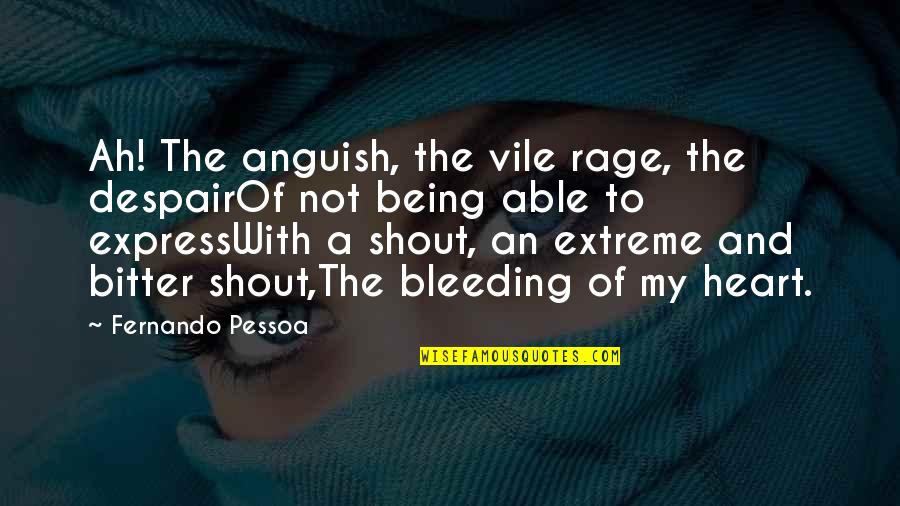 Ah! The anguish, the vile rage, the despair
Of not being able to express
With a shout, an extreme and bitter shout,
The bleeding of my heart. —
Fernando Pessoa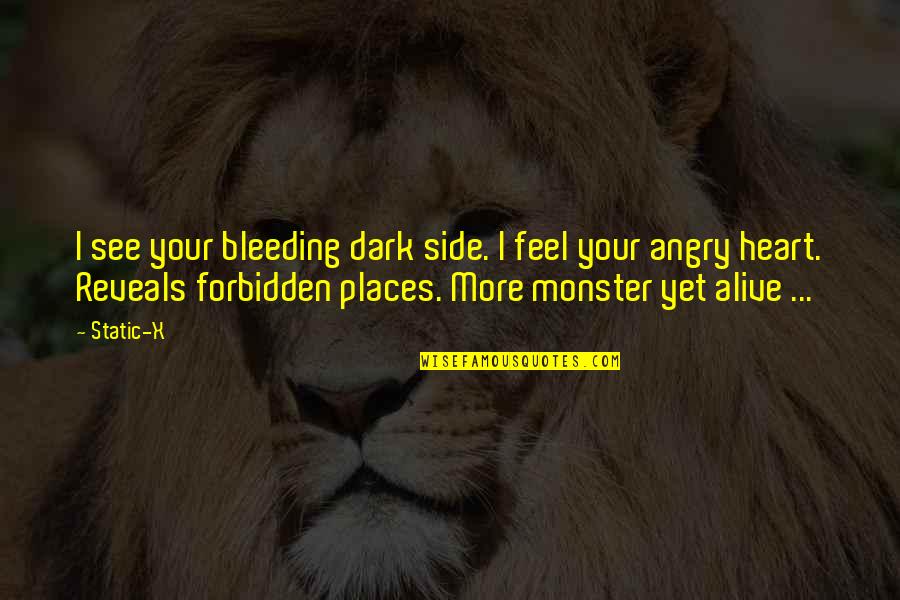 I see your bleeding dark side. I feel your angry heart. Reveals forbidden places. More monster yet alive ... —
Static-X